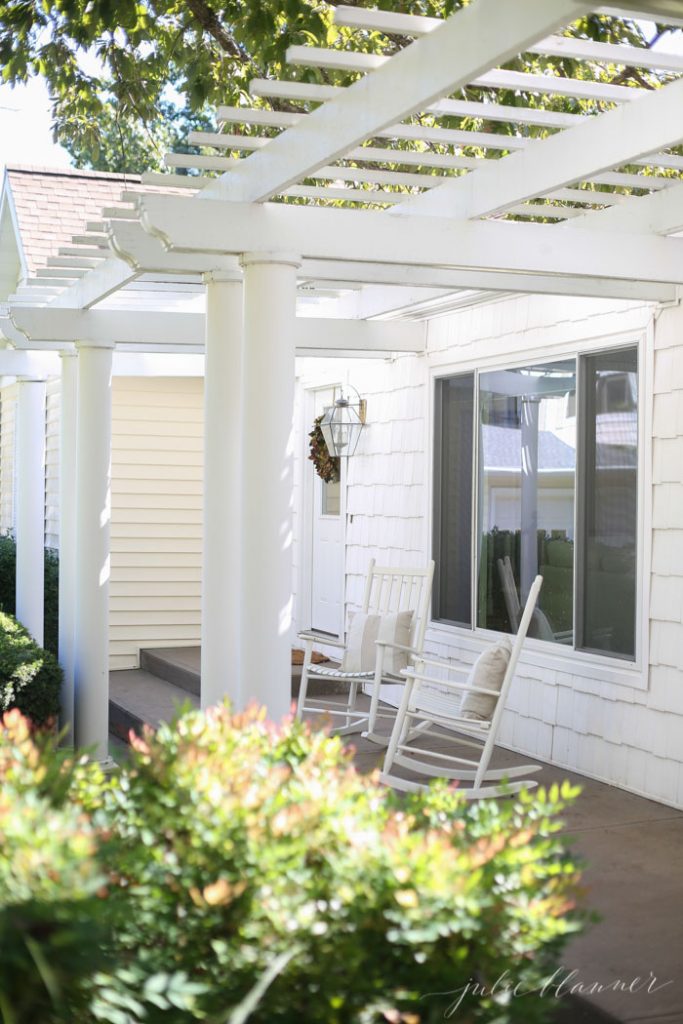 You've seen a few rooms of our little lake cottage here on the blog and glimpses of others on Instagram, but given the amount of time we spend there, I felt #calmwatercottage deserved a tour of it's own.
For the past year we've been getting away to our lake retreat tossing technology and tv time out the window in favor of spending time with one another and outdoors. That's right, we don't have a television or wifi, and somehow I'm perfectly content with it! I spend very little time on my phone there as well. It's so refreshing to disconnect, even if just for a day or two.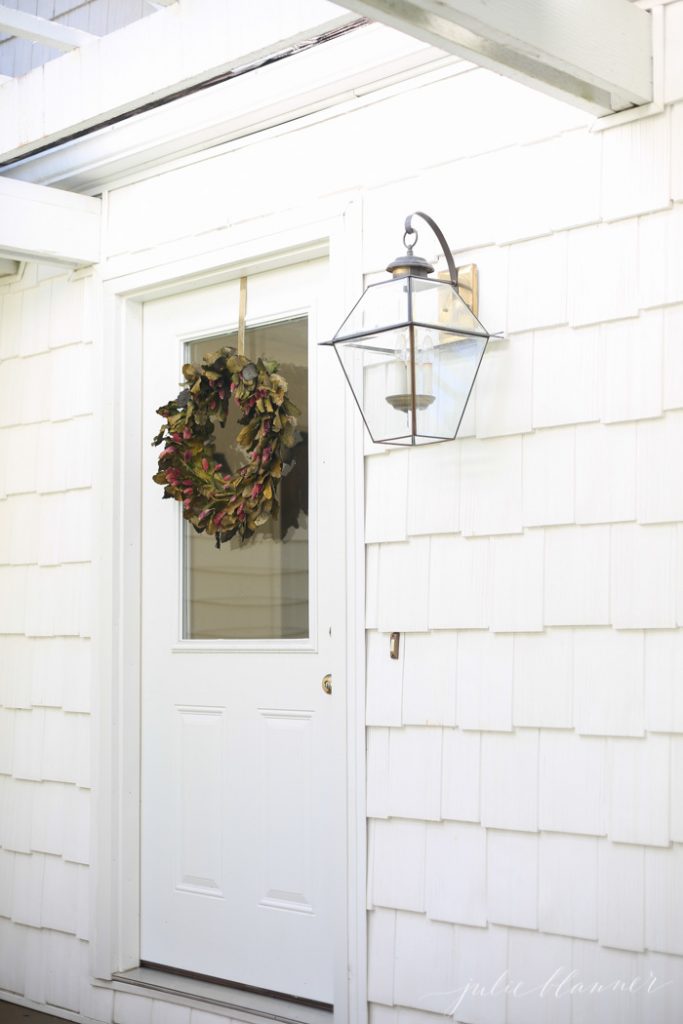 [show_shopthepost_widget id="2666902″]
Come inside for a tour!
When we purchased the lake cottage, nearly every room had wallpaper or border. We have retained some making it feel fresh with accessories and eliminated wallpaper in other areas to open it up a bit.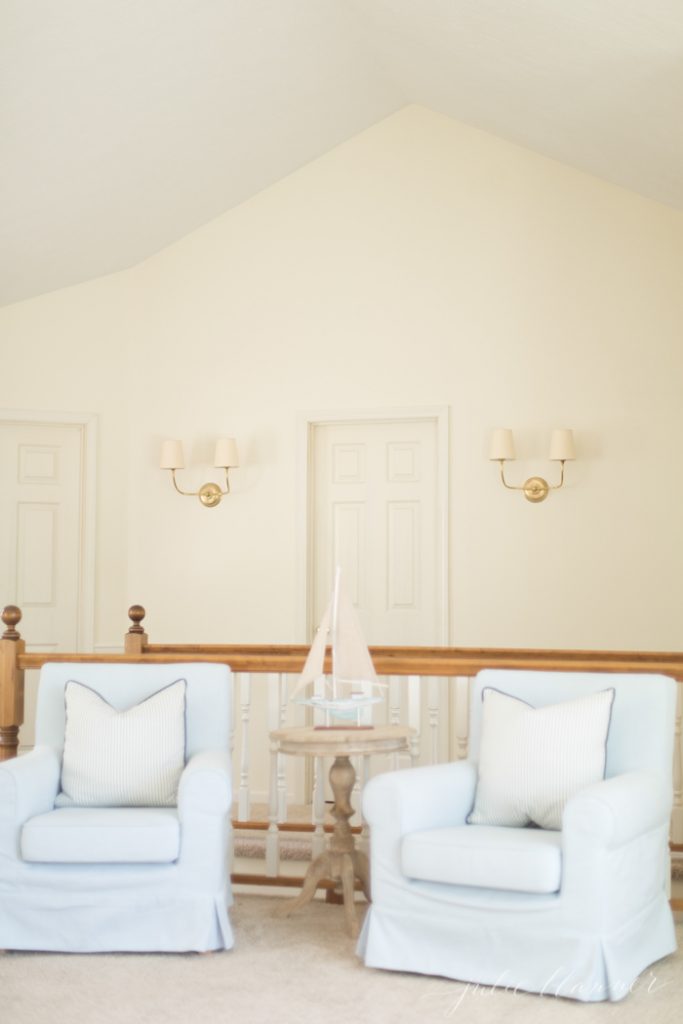 I wanted the entryway, hall, living room and kitchen to feel open and like one continuous space, so we removed the wallpaper in the hall, stairwell and kitchen to give the main area of the cottage the illusion that it is larger than it really is. It's still very much a work in progress and desperately needs art, but I want to be thoughtful in my decorating and find pieces that have significance to us.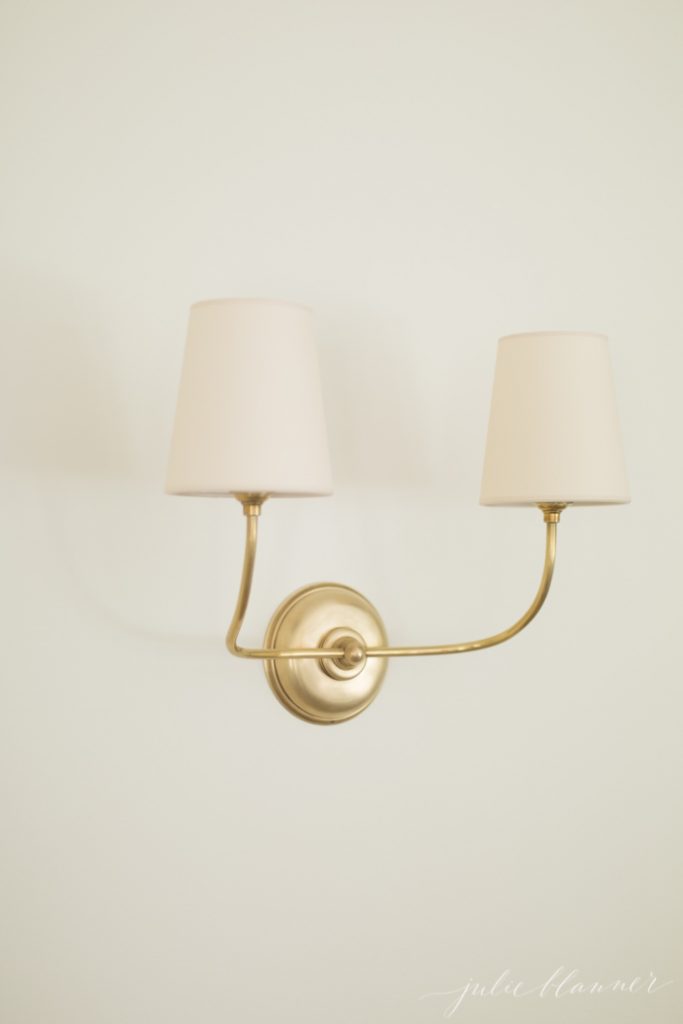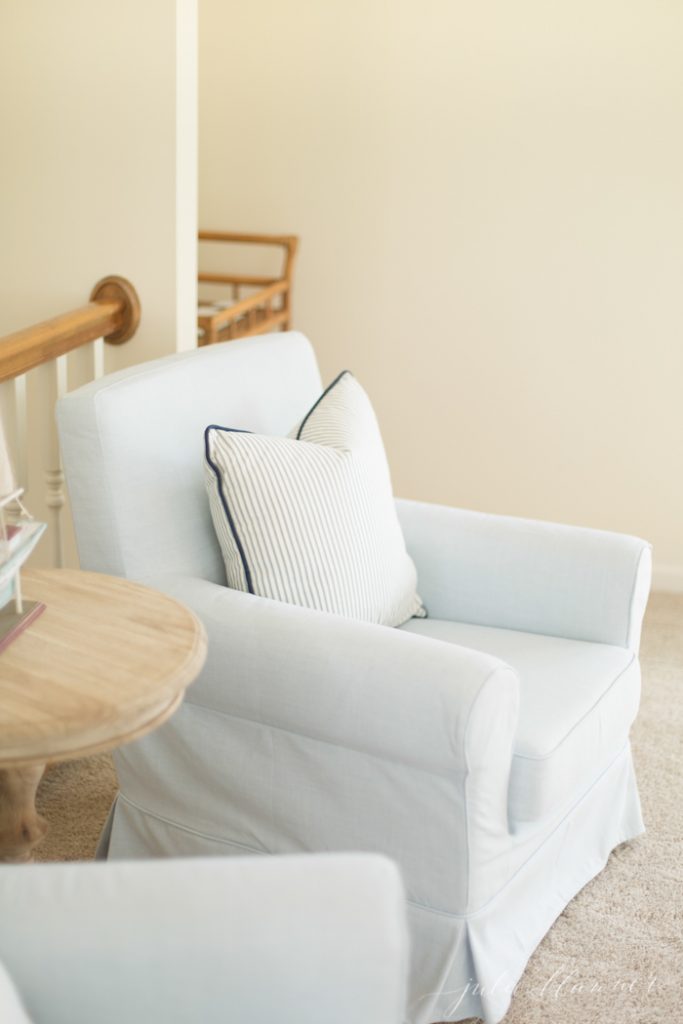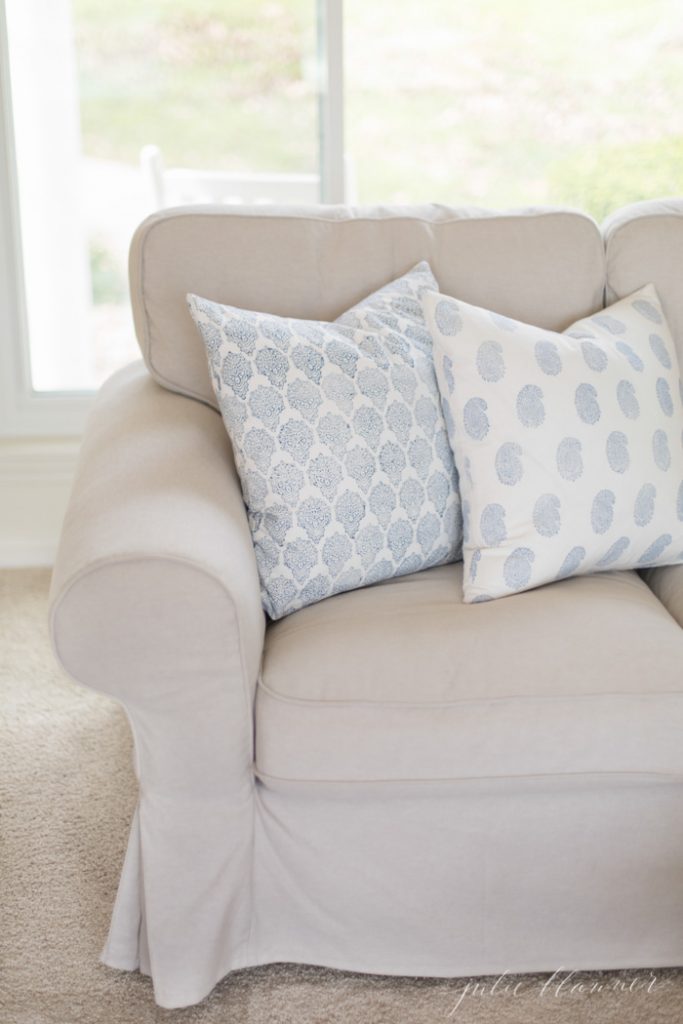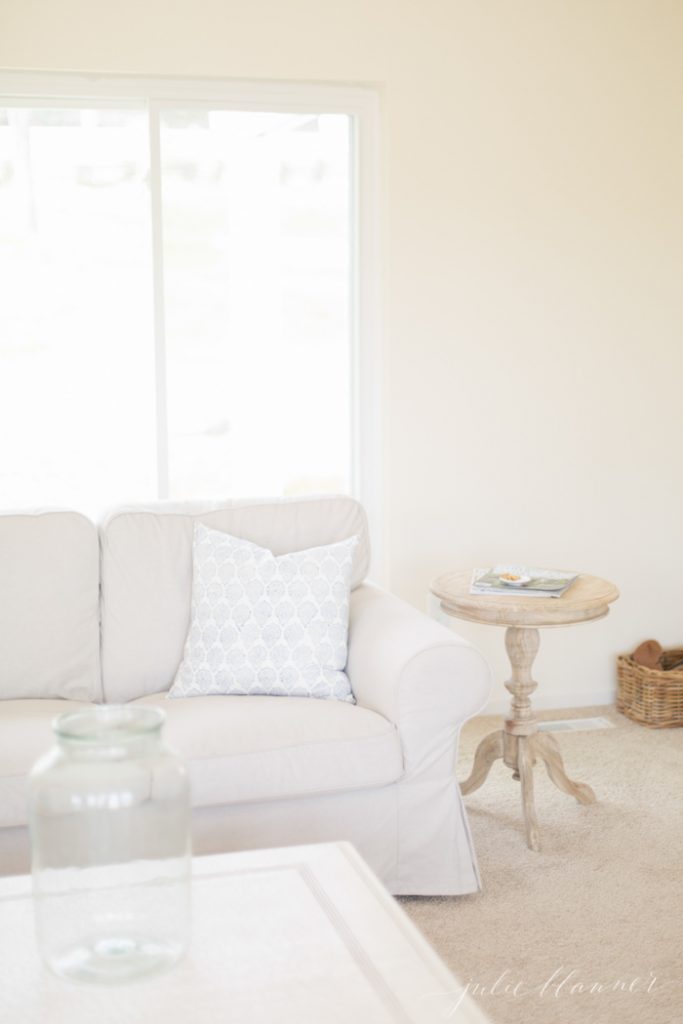 [show_shopthepost_widget id="2666924″]
We painted, replaced a couple light fixtures and put a few of these tips to use to give it a fresh, updated feel without a lot of effort. I still have a lot of decorating to do, but it's feeling much lighter and more relaxing.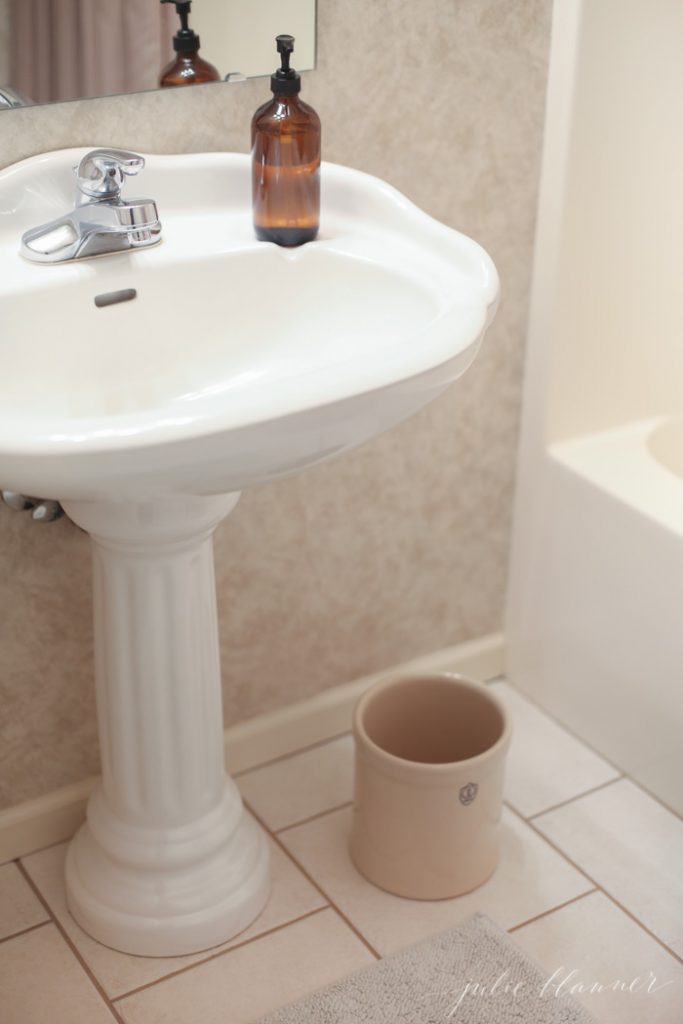 The bath off the hall is on my wishlist of things I'd like to do, but that really isn't a priority. For now, I added a crock for a wastebasket and am trying to remember everything doesn't have to be perfect.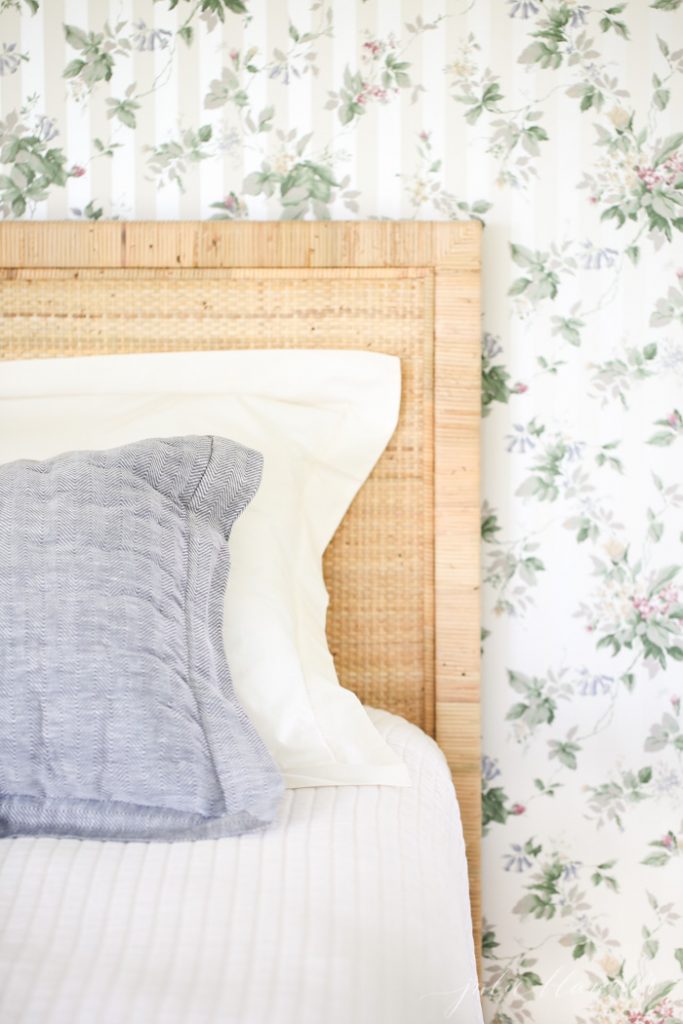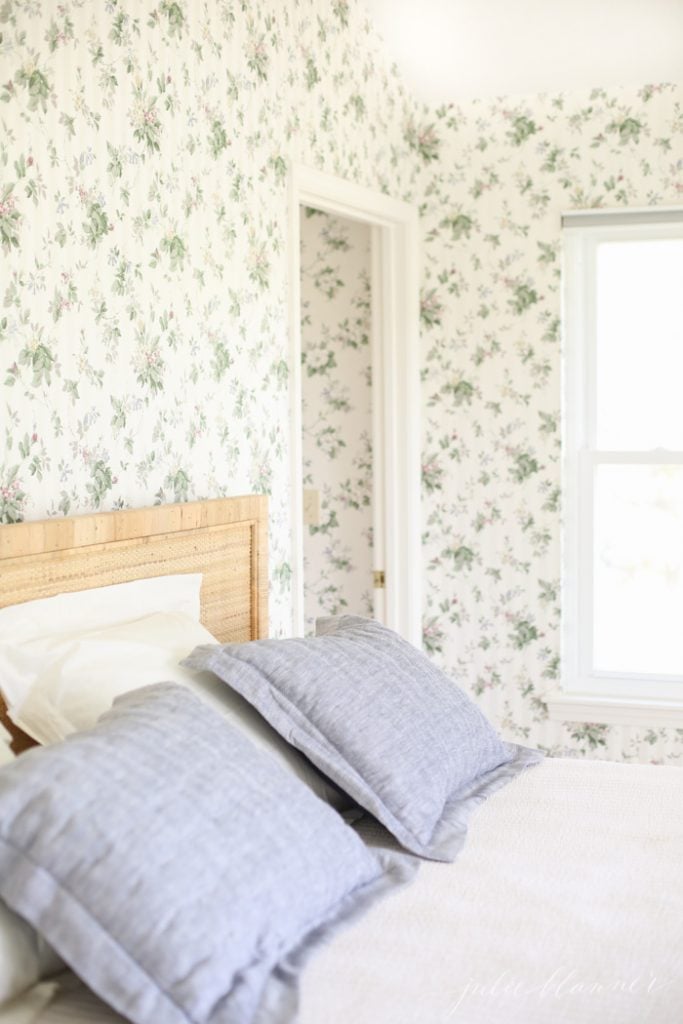 We kept the wallpaper and carpet in the master bedroom, but added a rug, new bedding and the centerpiece, a rattan bed to update the space.
[show_shopthepost_widget id="2666926″]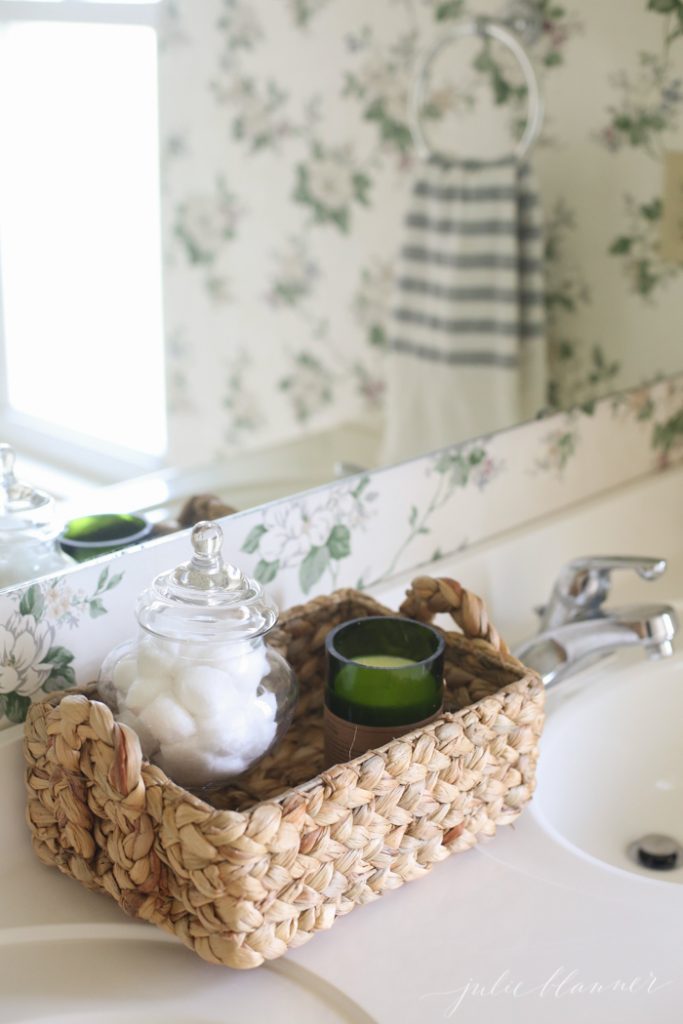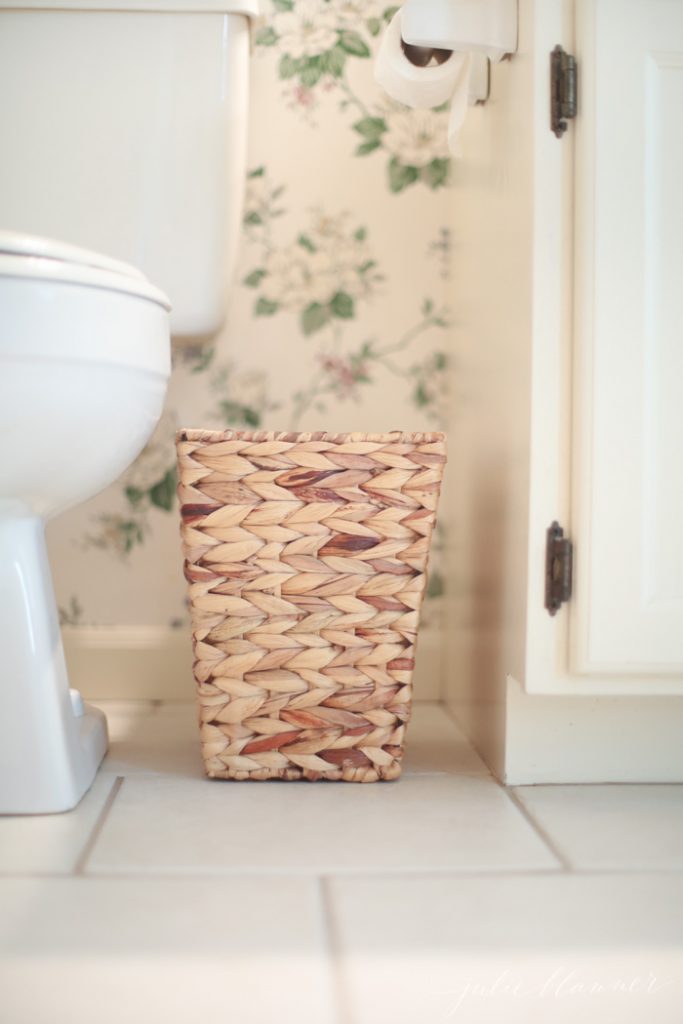 We also kept the wallpaper in the master bathroom. I actually love it! I accented it with a turkish towel, hyacinth basket and wastebasket and a candle.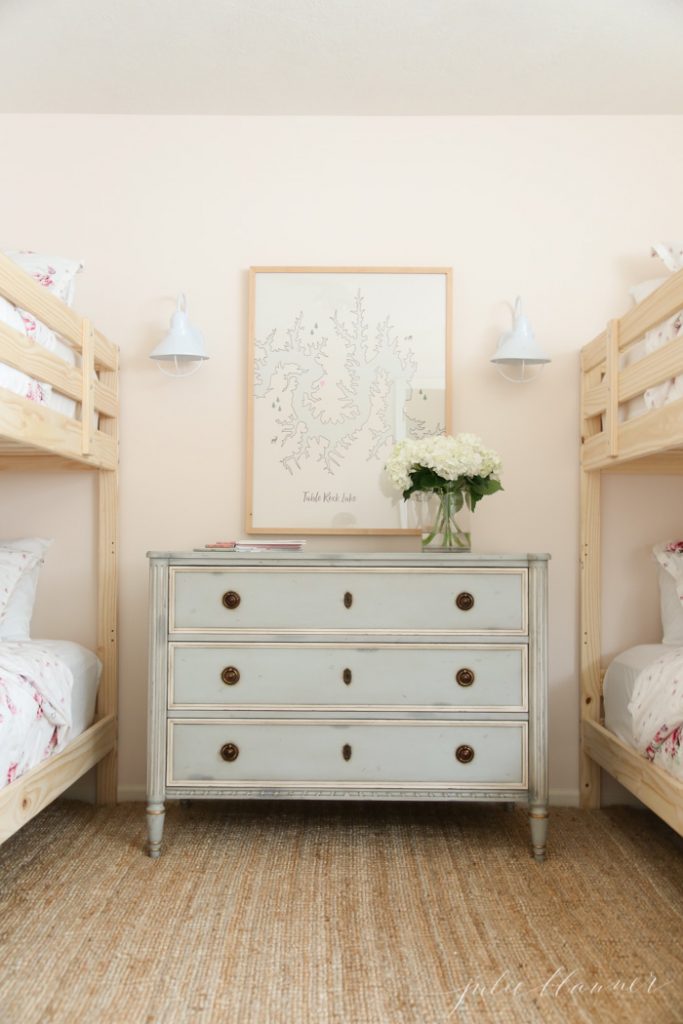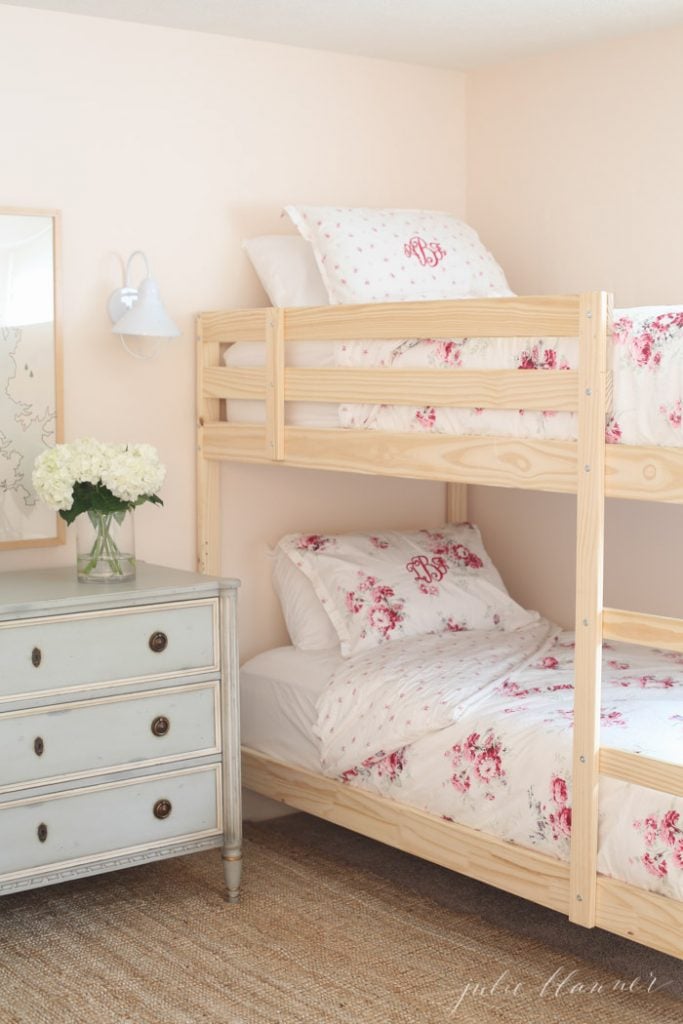 [show_shopthepost_widget id="2666931″]
In the lower level we removed the border, painted and added a rug to create a bunk bed room for the girls. I think it's so sweet that they wanted to share a room!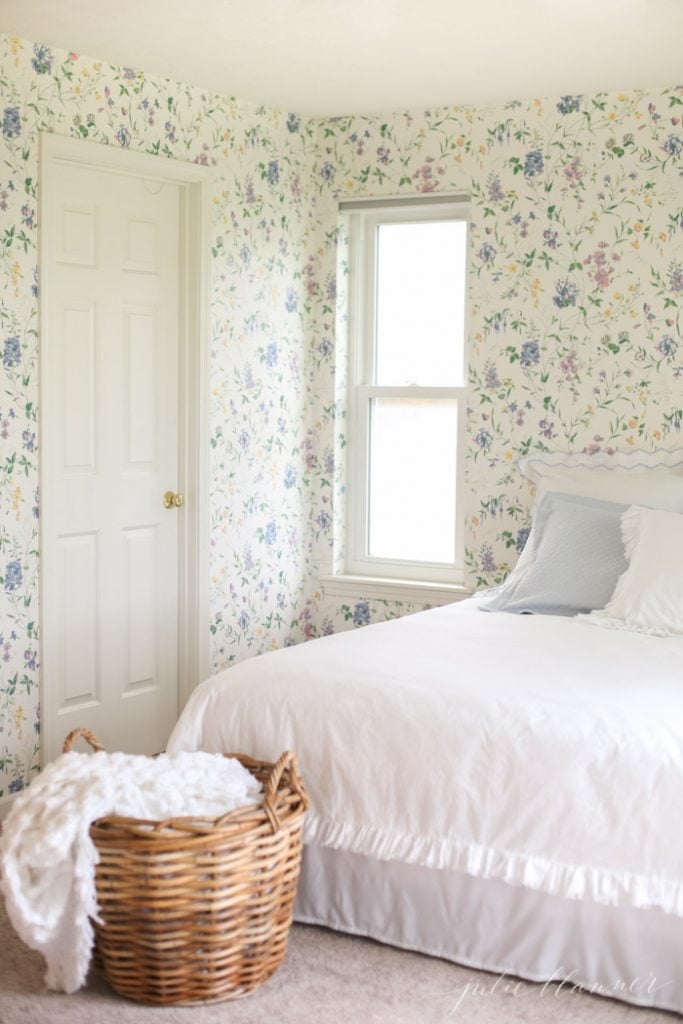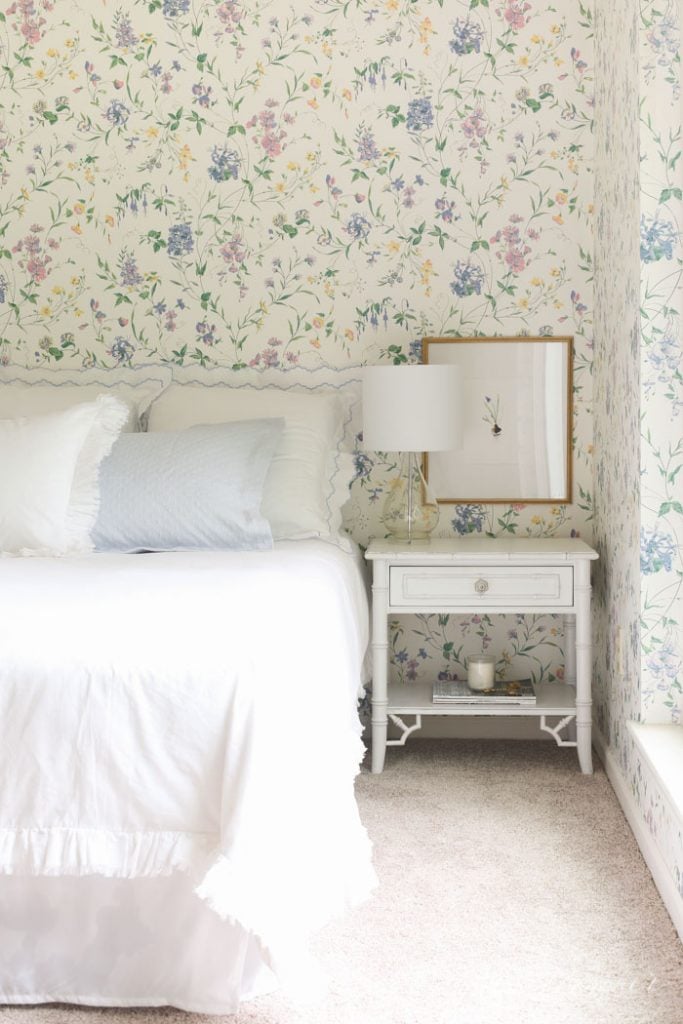 [show_shopthepost_widget id="2666933″]
I just finished the guest bedroom with the prettiest wallpaper! I fell in love with it the moment we walked through the door. It's just so cheerful! I added new pillows and shams to fake a headboard, repurposed a spare nightstand from Isla's bedroom and framed a $2 digital print with an extra frame we had stored in the basement. It's simple, but I love it!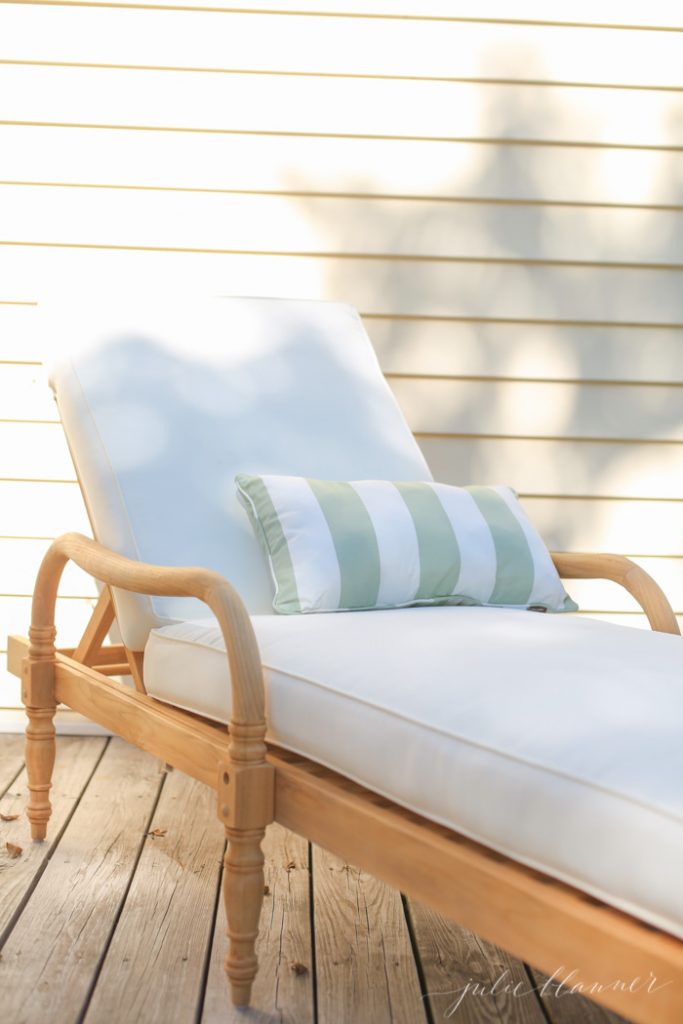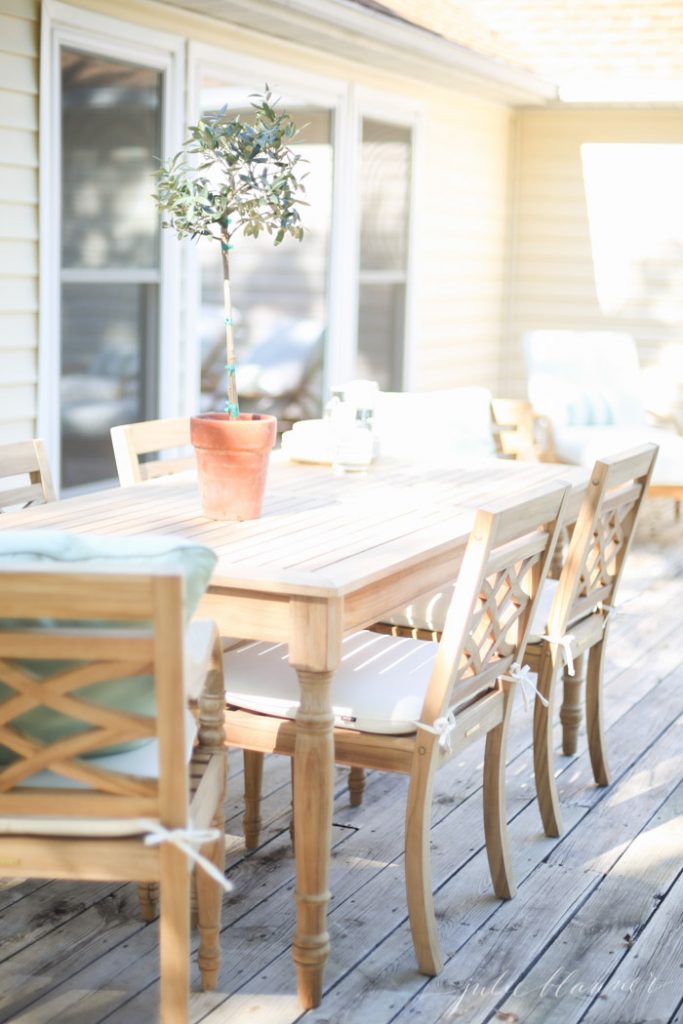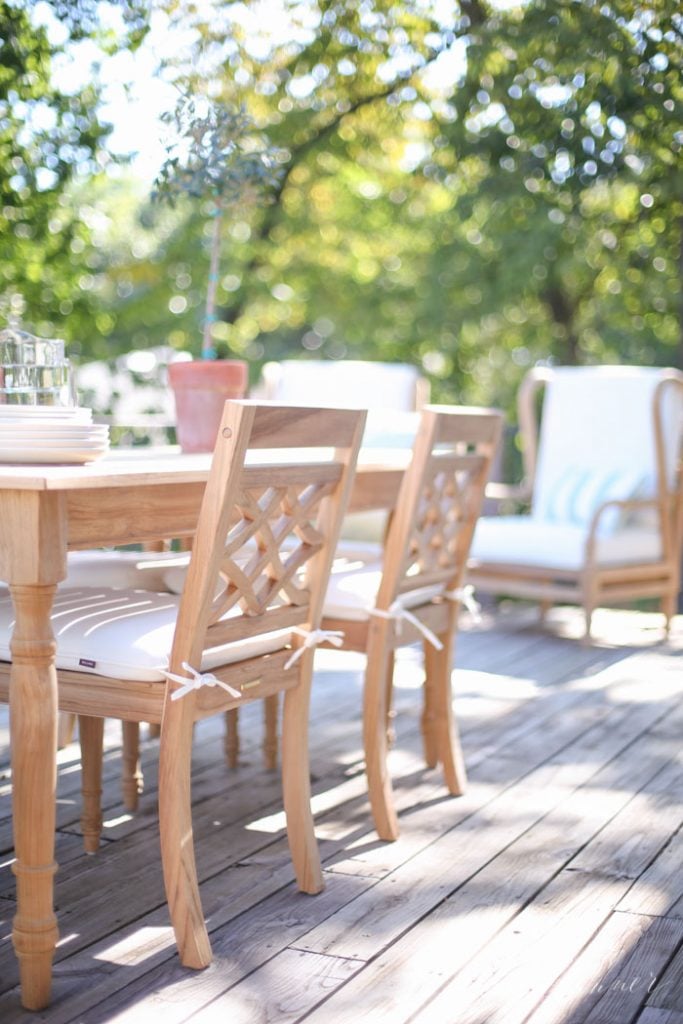 We spend a lot of our time at the lake cottage on the patio eating lunch, dinner or star gazing at night after the girls go to bed. It's such a tranquil place overlooking the water that makes me feel more connected with nature.
I'm working on another guest bedroom and the kitchen before we officially kick off summer. I look forward to photographing our little lake cottage more intentionally this summer as well. Thanks for coming along on the journey with me! I hope you enjoyed a peek into our home away from home.