Looking to create subtle interest in a room, or perhaps you're hoping to add a dramatic, colorful style statement? Serena and Lily Wallpaper is such a special way to personalize a space!
Wallpaper is an incredible technique to make a room stand out, and they've made it into such a fun design tool.
Learn how about the different types and textures of wallpaper options, how to select the best wallpaper for your space, and how it can instantly improve the style of your home!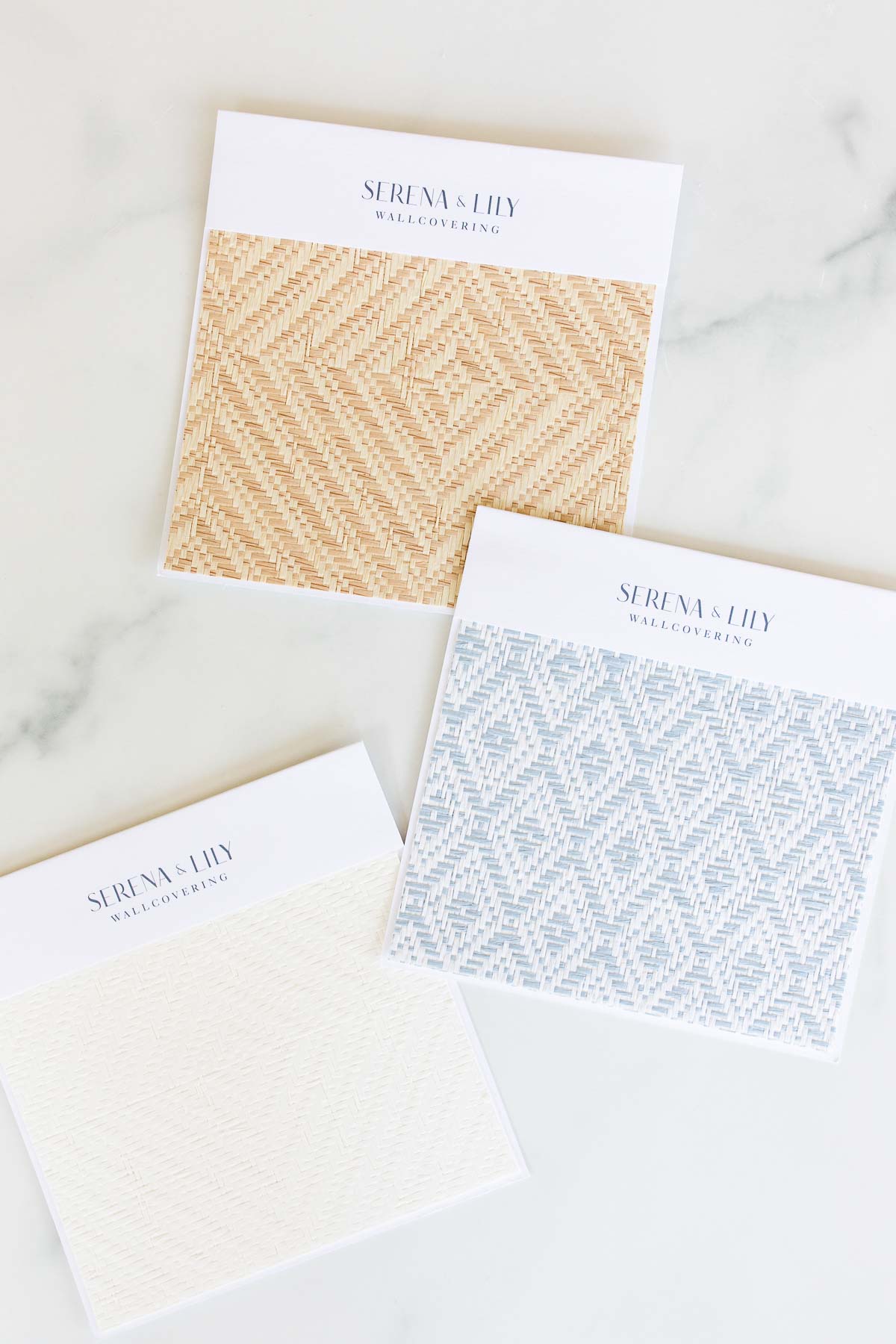 It's funny how our tastes change and trends shift over time, isn't it? There have been times in my years of homeownership where I wanted all the wallpaper to go. Immediately, in fact.
We've removed countless borders and wall treatments installed by previous owners in our homes over the years. We've even removed peel and stick wallpapers that we've installed ourselves!
However, there is much about wallpaper that I embrace. I love the immediate, bold visual appeal, and the way it makes a room stand out. It can be such a surprising, charming addition to all kinds of spots!
Wallpaper adds interest to any space in your home. Use it in closets, small bathrooms, the back of shelving, or on all the walls of your bedroom or living room.
It's a statement that's all your own, and it's absolutely gorgeous when chosen and installed correctly. I'm so excited to share my love for Serena and Lily Wallpaper with you today!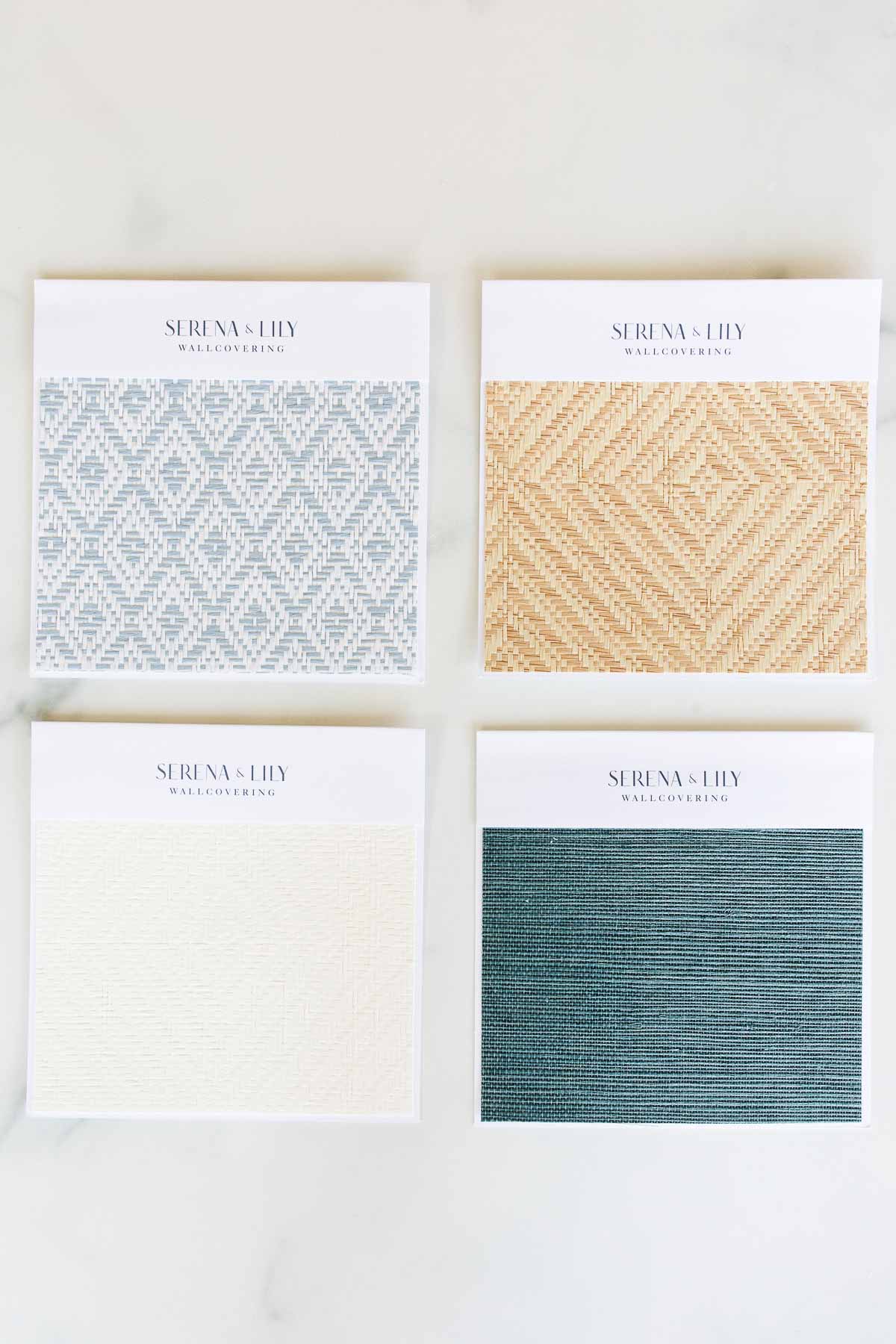 Serena and Lily Wallpaper
In our lake cottage, we've embraced the old floral wallpapers in a couple bedrooms, and also added the most charming Serena and Lily wallpaper to others. There's a little something for everyone in our version of Coastal Modern Home Decor!
Of course, there will always be rooms where I prefer a solid cream or white backdrop. Our Modern Coastal Living Room, for example.
But in our Modern Bathroom, I love the look of the block print stripe we added in this space. In fact, we have wallpapered this space twice, and started with a grasscloth that we loved, too (click through for the story on why we had to change it).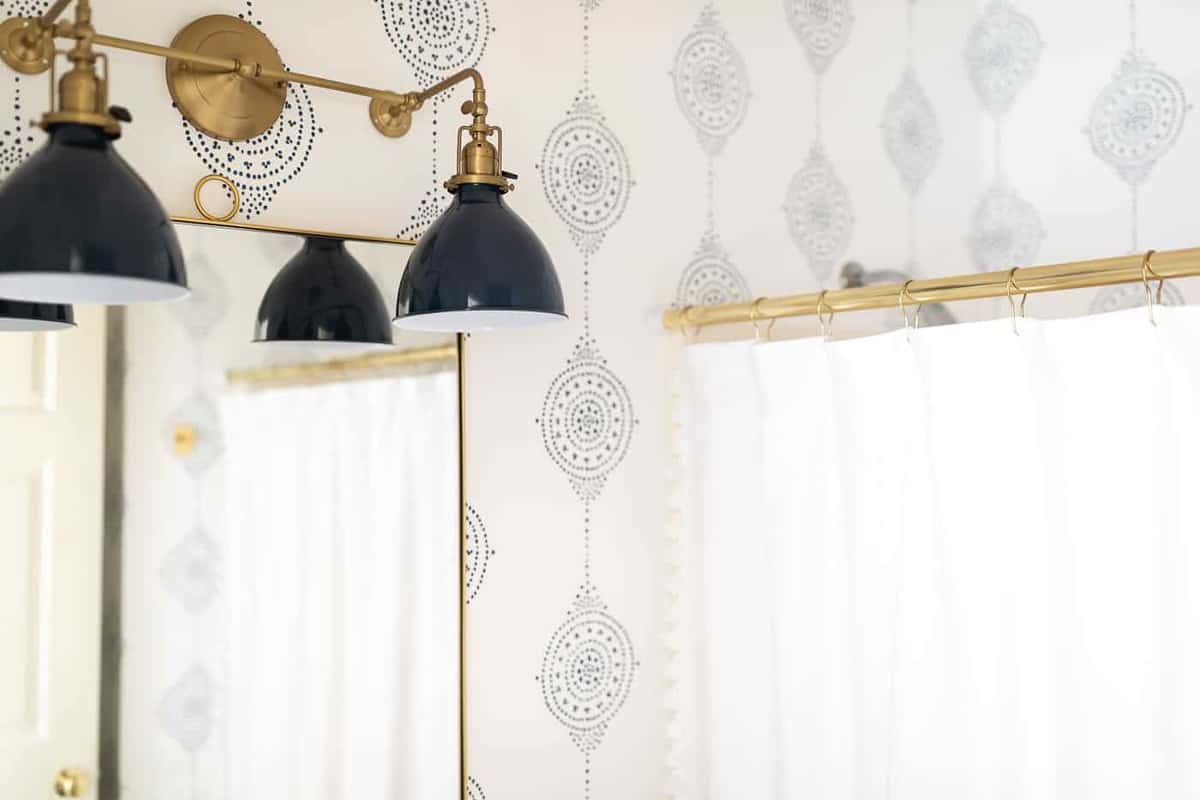 While I loved that look as well, the Luna Stripe feels so fresh and modern. It's a geometric pattern, but also still soft and even a little feminine. I couldn't love it any more and I absolutely love hearing from readers who have purchased it after seeing it in our home!
It's such a fun surprise off the hallway and since it's used as the guest bathroom, I love hearing the exclamations from guests as they enter this fun space!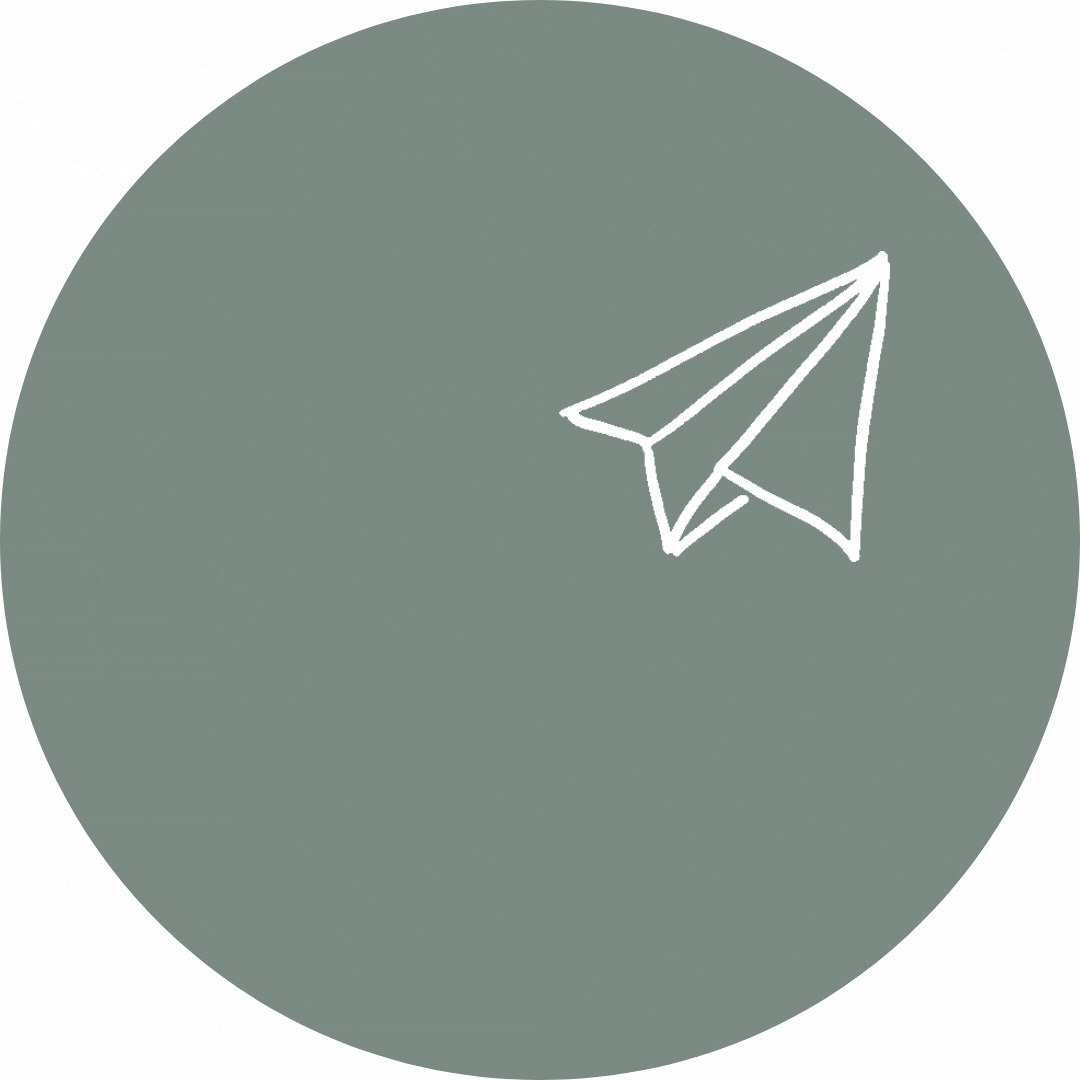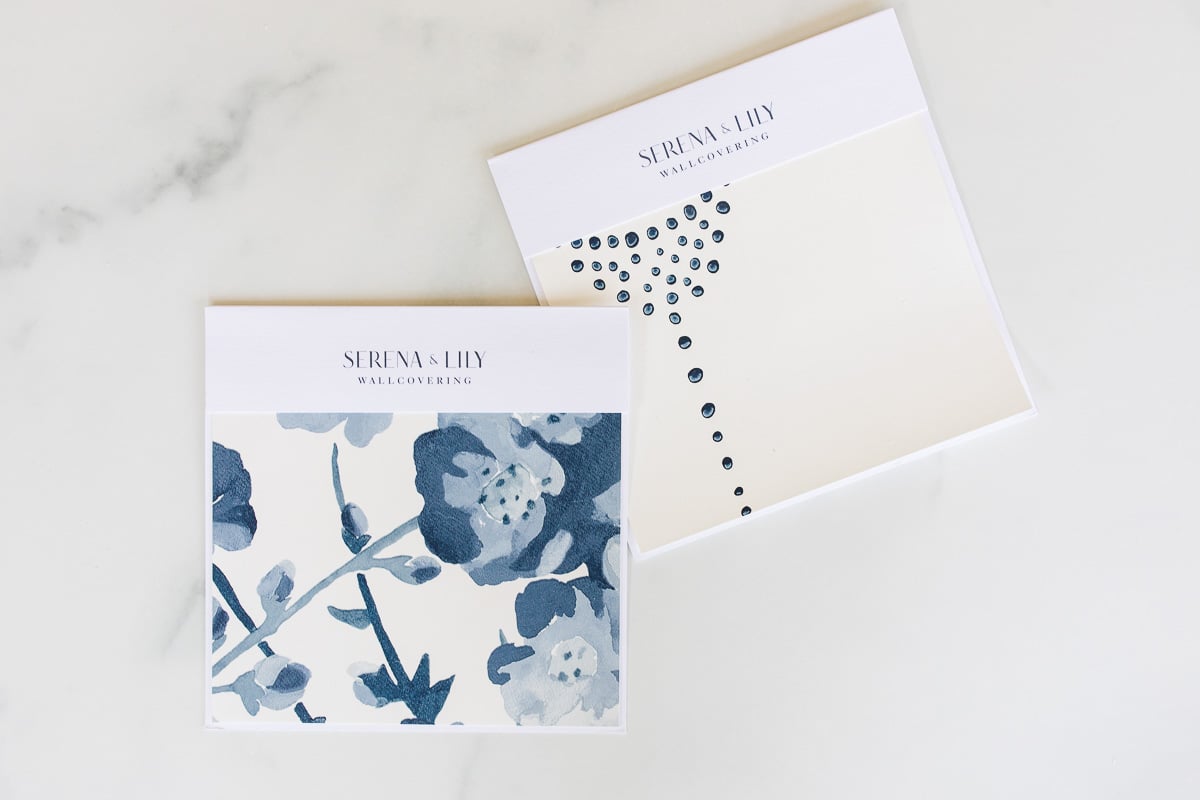 What to Consider Before Purchasing
Before purchasing a Serena and Lily wallpaper, consider the following tips and guidelines:
Consider the style of your room and home. Are you more modern, traditional, mid-century or cottage inspired? Let that overarching design style narrow down your choices.
Smaller patterns can be more difficult to install. If this is your first time hanging wallpaper, choosing a larger pattern or design that's easier to match at the seams might be a good call. Or, simply call a professional for installation!
Grasscloth or paperweave might not be good for a bathroom or kitchen. The paper backing and material aren't a good fit for high humidity levels.
Measure once, twice… three times. you'll measure and then multiply the width by the height, deducting for window and door openings, etc.
Order one extra roll for mistakes and pattern matching.
Look at swatches. This will give you an accurate depiction of color and texture.
Purchase from the same dye lot in order to ensure you'll receive a perfect color match across all rolls.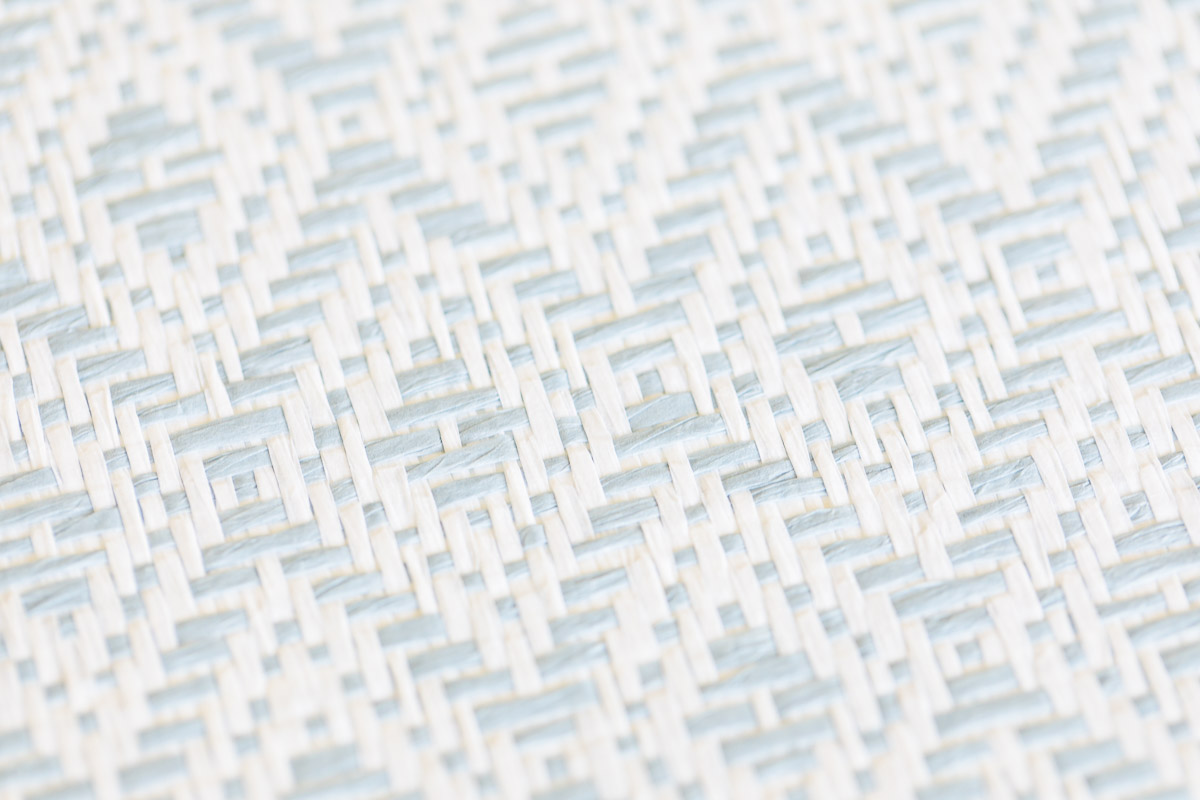 Favorite Serena and Lily Wallpapers
I love sharing ideas for improving your home!
I'm breaking my favorites down into three categories to make it easy: pattern, grasscloth and paperweave. Plus, you'll find a source section with all the newest patterns, which is updated frequently.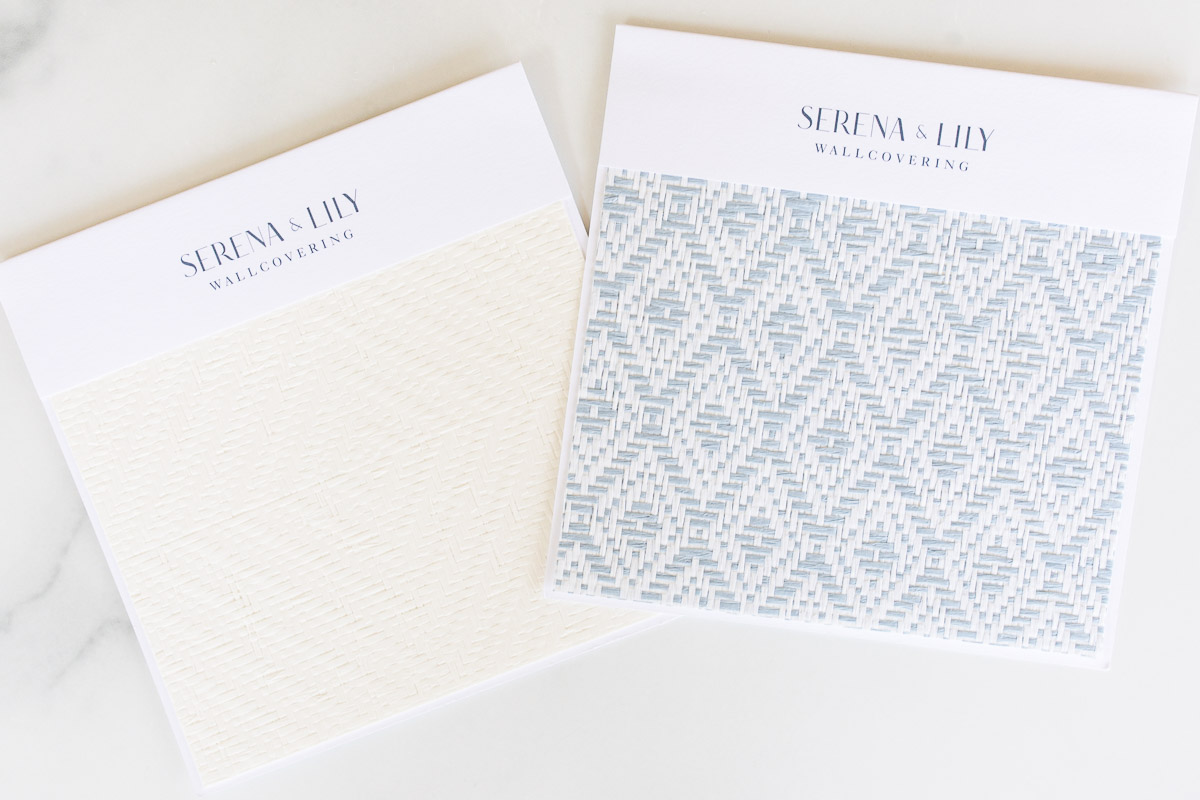 Pattern and Geometric
Geometric wallpaper is characterized by a repeating shape or line. This encompasses a wide variety of Serena and Lily wallpaper options, as it's extremely popular in interior design at the moment.
Geometric wallcoverings are often more modern, with cleaner lines and more artistic inspiration. They are a perfect fit for our vacation vibe in our lake cottage!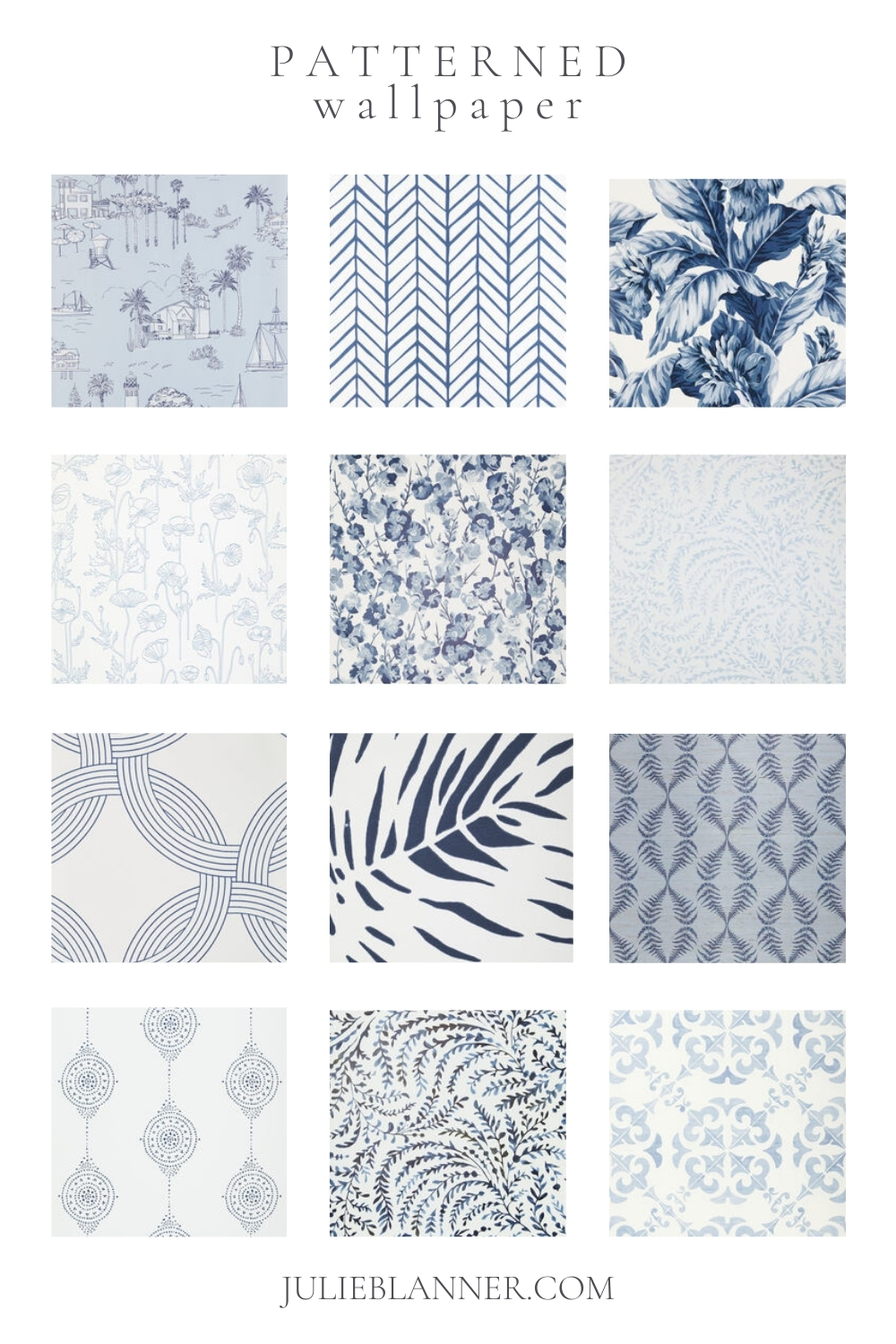 Westwind Toile | Feather Wallpaper | Verano Wallpaper | Summerside Wallpaper | Fairfax Wallpaper | Priano Wallpaper, Sky | Owens Wallpaper | Palm Wallpaper | Gardenside Grasscloth | Luna Stripe | Priano Wallpaper, Navy | Wentworth Wallpaper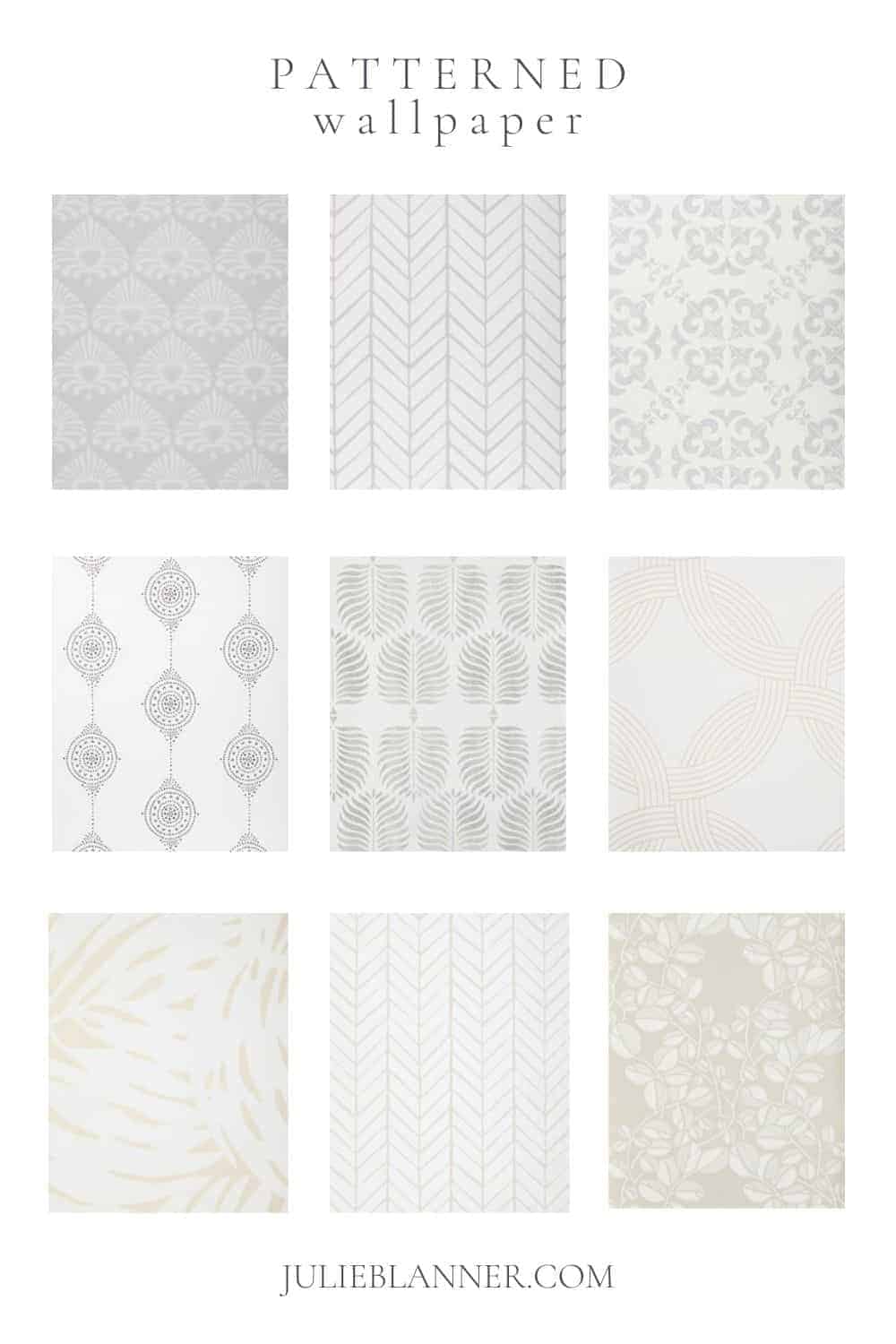 Palmetto Wallpaper | Feather Wallpaper, Bone | Wentworth Wallpaper | Luna Stripe Wallpaper | Granada Wallpaper | Owens Wallpaper | Palm Wallpaper | Feather Wallpaper, Fog | Valley Wallpaper
Grasscloth
Grasscloth wallcoverings have been used for decades for a textural addition to a variety of home interiors.
The term grasscloth refers to wallpapers that are made from the strands (hand-woven) of natural fibers, generally with an unpasted rice paper on the back.
The fiber options for this type of wallcovering are varied, and include jute, seagrass, hemp, raffia, bamboo and more. They come in a wide array of colors and can even have printed patterns.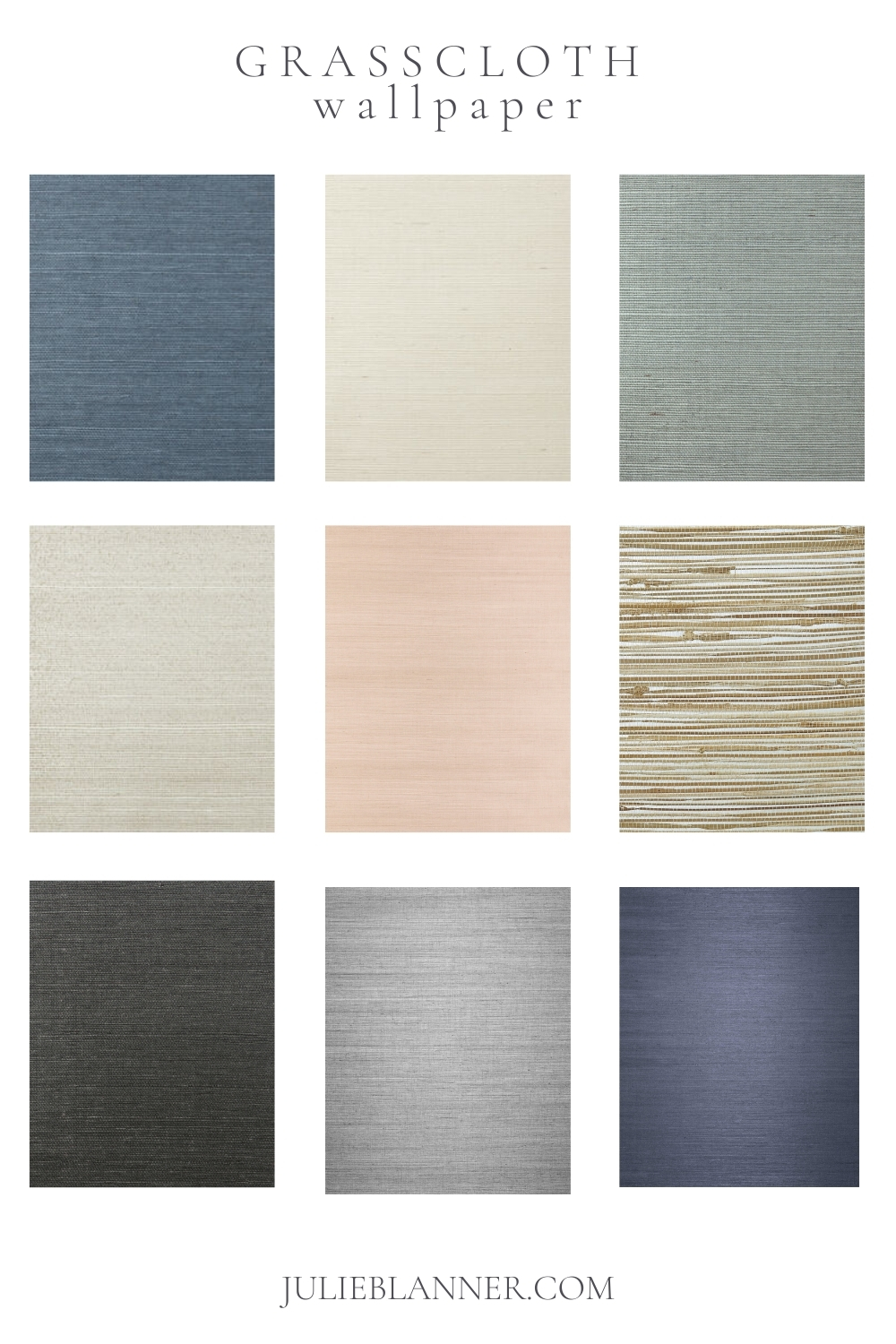 Amalfi | Ecru | Washed Indigo | Stone | Pink Sand | Metallic Natural | Black | Silver | Navy
Paperweave
Much like traditional basket weave style of grasscloth, paperweave wall coverings add an incredible texture and depth to a room. The soft and subtle texture of paperweave wallcovering instantly adds warmth and interest to a space.
It is crafted from paper, offering immediate depth. Paperweave wall coverings come in a wide variety of unique patterns and colorways, too!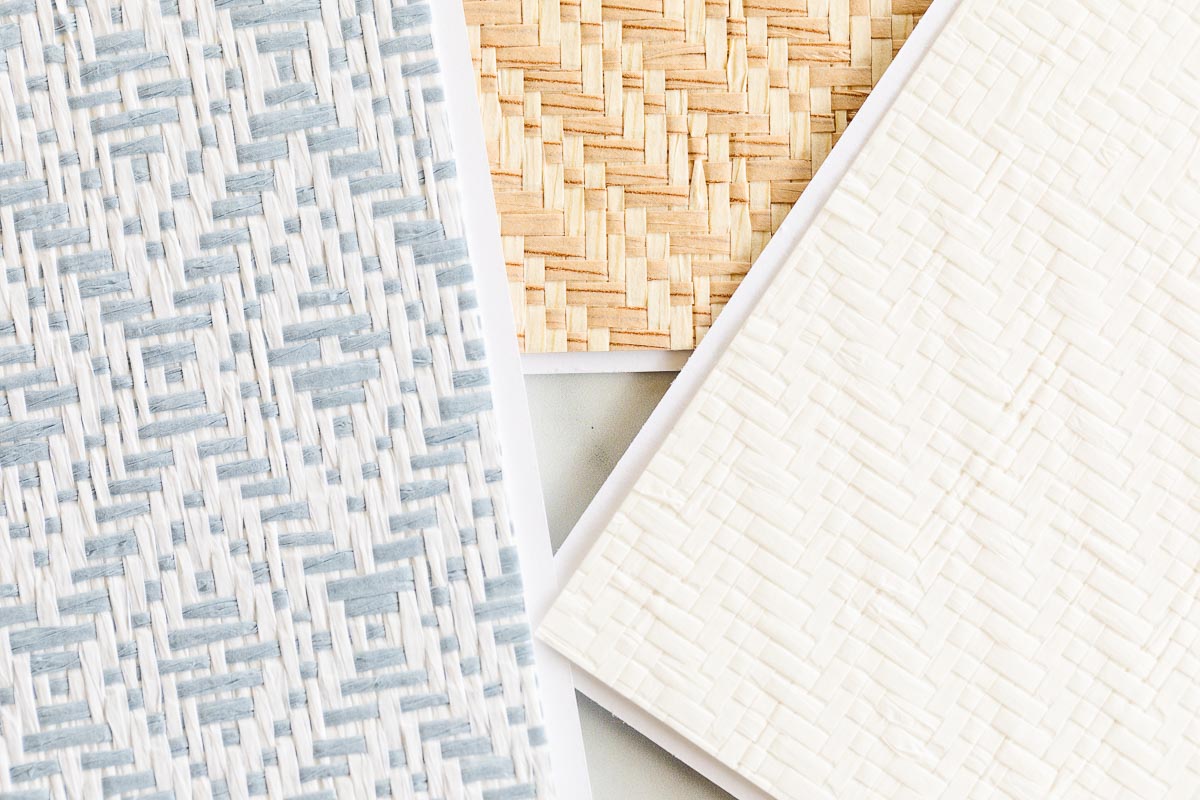 The blue diamond patterned paperweave in these images is called Martinique. Find the Cardiff paperweave options here, and the other paperweave wallpaper offerings here.
Newest Serena and Lily Wallpaper Patterns and Colorways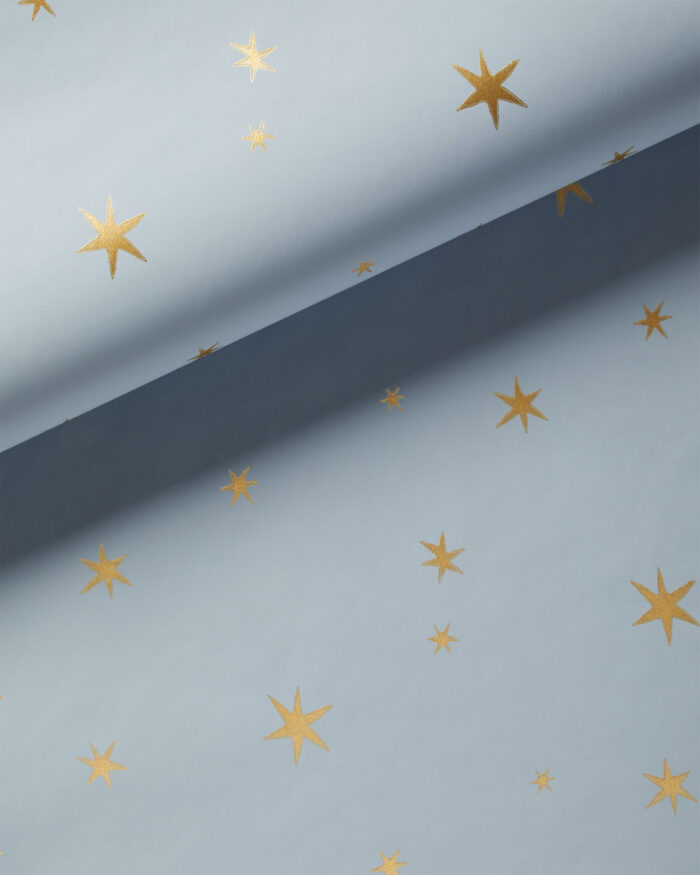 Installation Notes
---
Professional installation recommended, but not required.
Use a wallpaper liner on textured walls prior to installation for a smooth surface.
Serena and Lily Wallpaper Care
---
PRINTED WALLPAPER
Use a a white soft damp cloth to wipe clean.
Dust with a soft dry cloth.
GRASSCLOTH AND PAPERWEAVE WALLPAPER
Naturally water resistant, but cannot be cleaned with water or chemicals.
Dust with a soft dry cloth or clean using a soft brush vacuum attachment.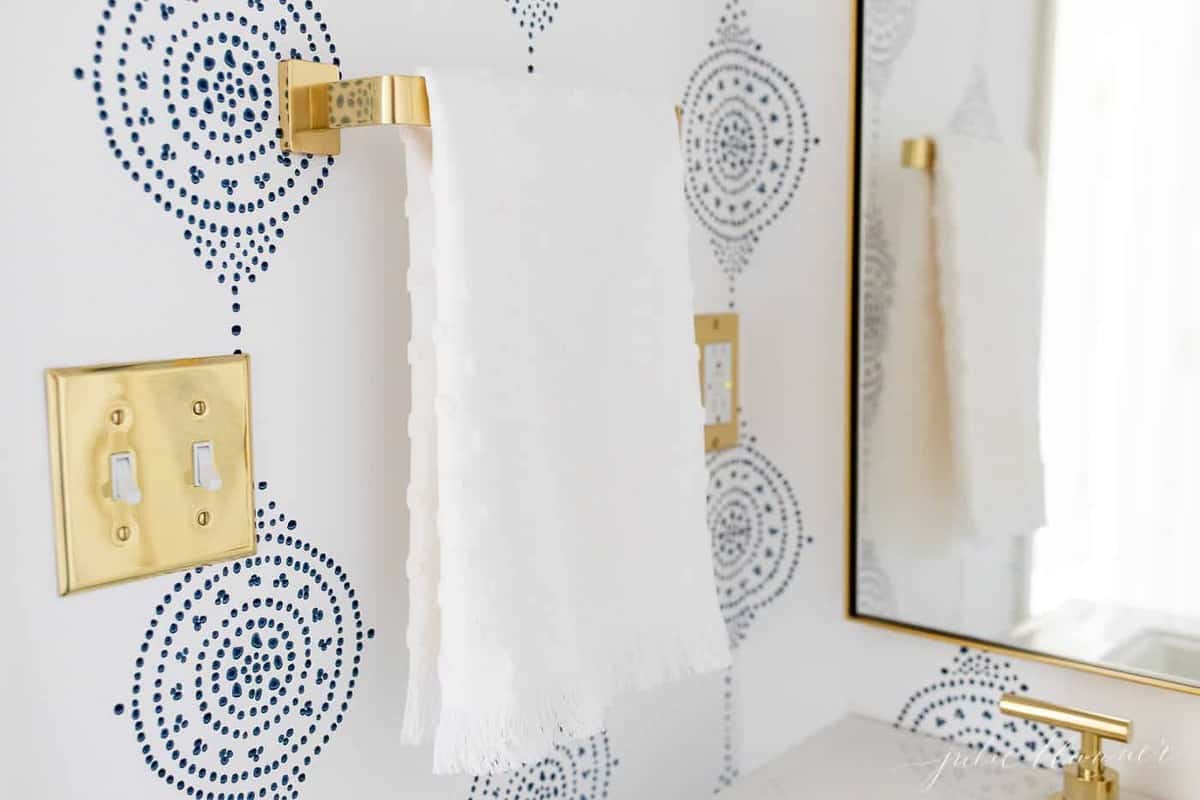 Frequently Asked Questions
Is Serena and Lily wallpaper pre-pasted?
Serena and Lily wallpaper is not self adhesive. You must buy a separate wallpaper paste to adhere it to your walls.
How much is Serena and Lily wallpaper?
Pricing for Serena and Lily wallpaper is diverse. You can spend as little as $98 per roll, and as much as $548 per roll. It often depends on complexity of design, pattern and materials in production.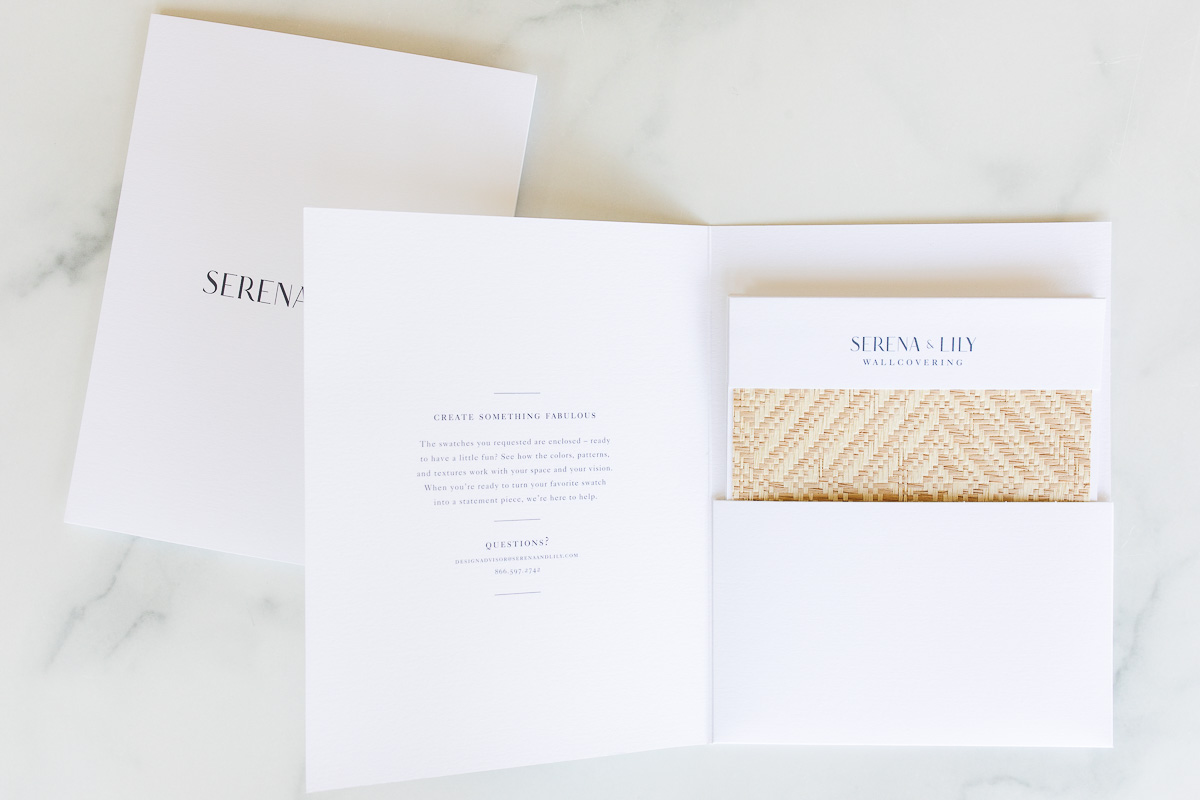 What are your thoughts? Are you a big fan of the occasional dose of beautiful wallpaper, or do you prefer painted walls in every room of your home?
More Wallpaper Inspiration
Design Guides, Decor & Tips
Design Guides, Decor & Tips