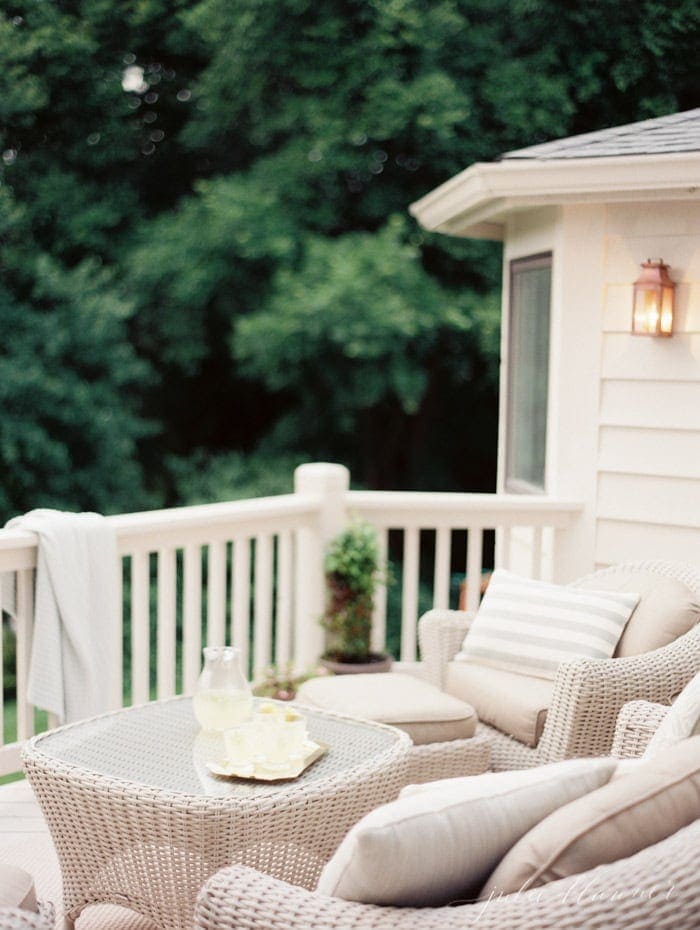 Sometimes you don't need a big makeover, just little tweaks to make your home feel more inviting. Today I'm sharing some outdoor decorating ideas that take very little time, but add a lot of ambience to outdoor spaces.
Add a throw! Is there anything more cozy? It makes you want to curl up on a chilly night, extending the use of your patio or deck. It's also a great way to add color.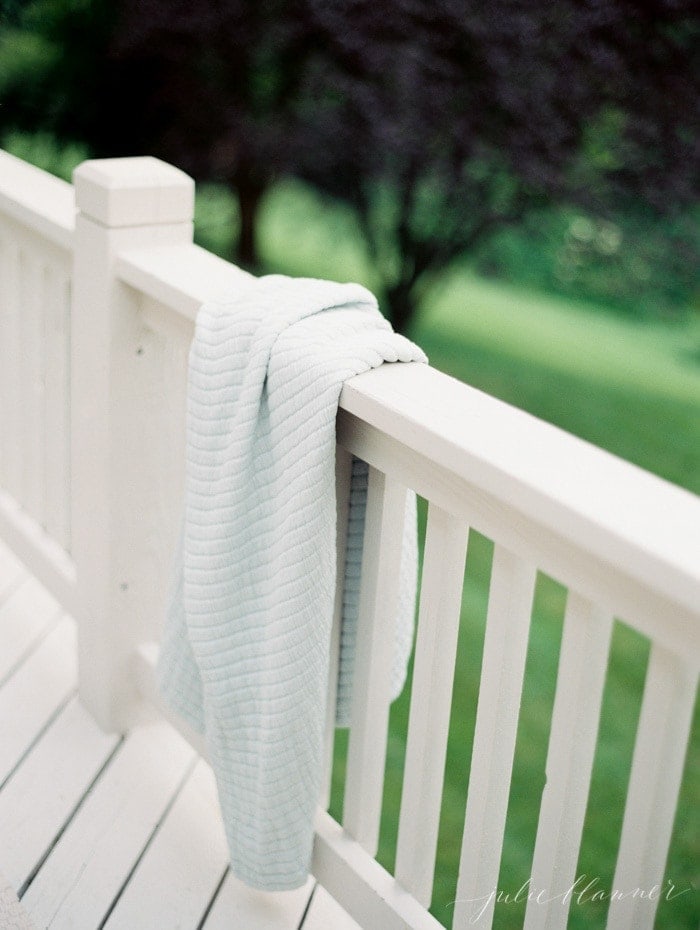 Add a side table. Offer plenty of places to set books and drinks with side tables. This is a wood stool doubles as a side table, providing versatility and brings in another element to an otherwise matched set of furniture.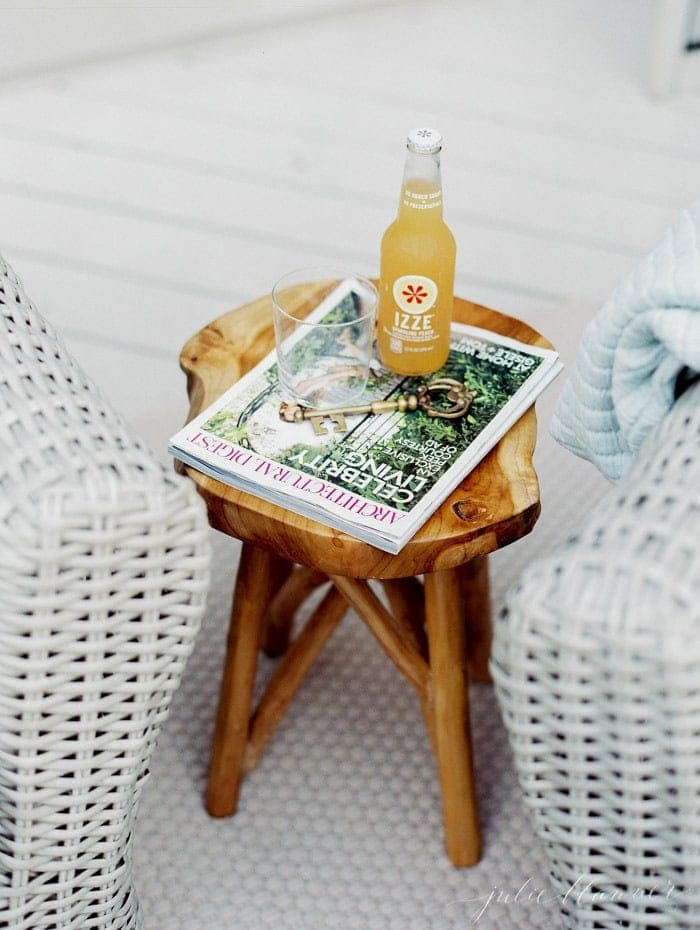 Add throw pillows. Pillows are a beautiful way to add comfort and patterns. They can be easily updated as your taste and trends change.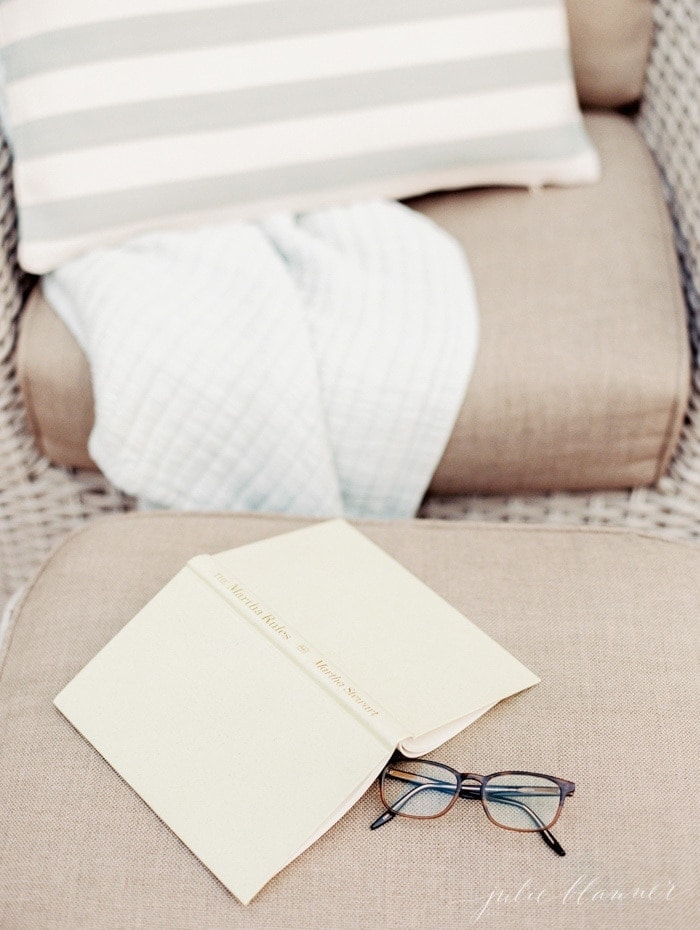 Incorporate plants, they're my favorite decorative element! Use them to add various heights, textures and colors. They're also great to fill awkward corners.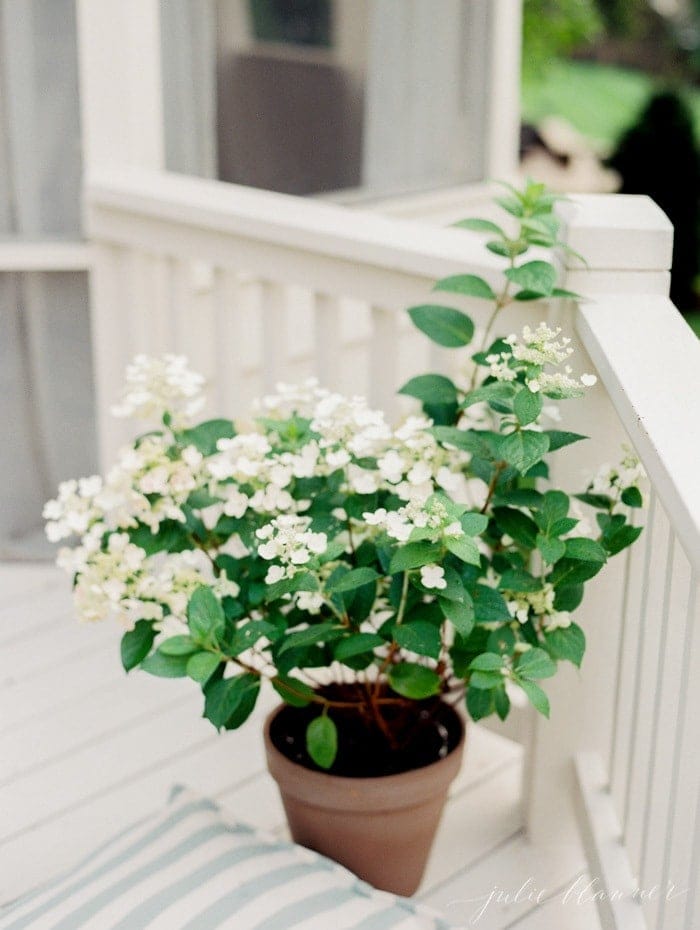 Add lights. String lights, candle light and fixed lighting all add to a space.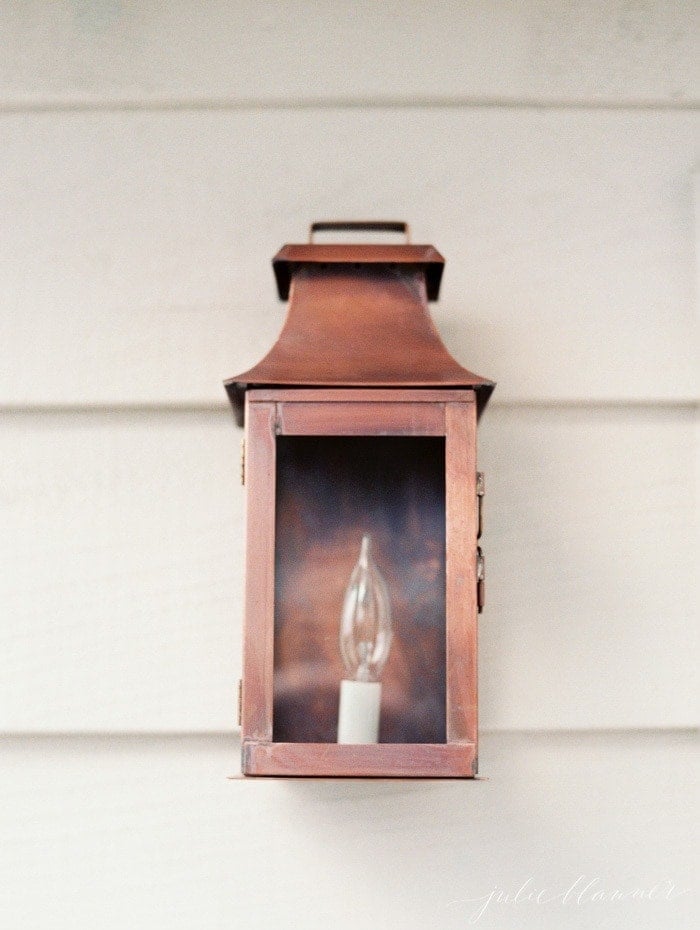 Define the area with a rug.
Incorporate functional accents like a copper hummingbird feeder or outdoor thermostat.
Don't forget to include your 4 legged friends!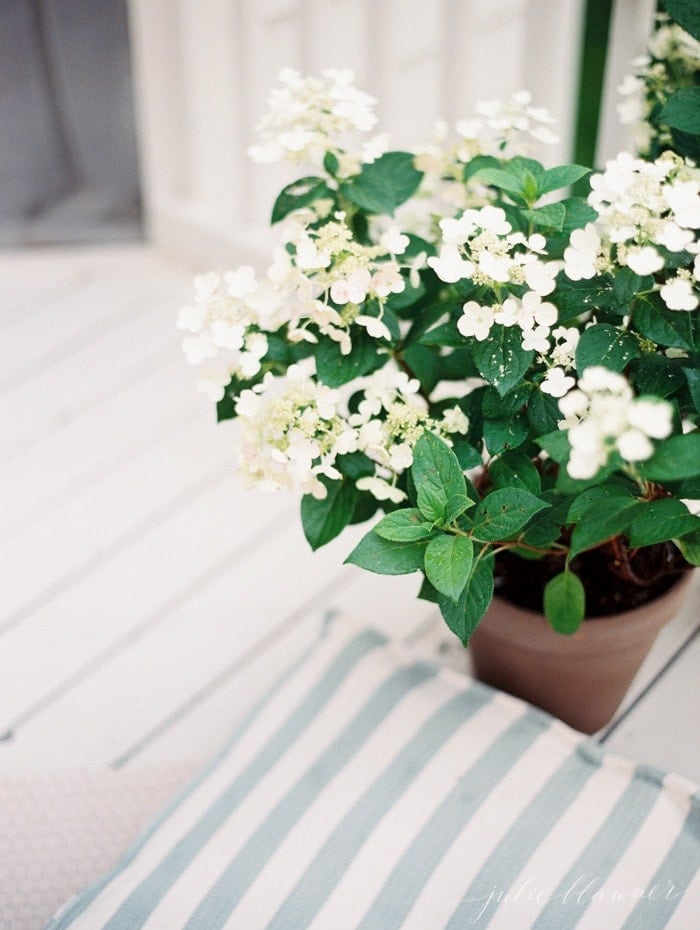 Photography: Clary Pfeiffer
For more quick tips, visit these friends:
Miss Mustard Seed