Searching for the perfect shade of white? Benjamin Moore Simply White OC-117 might be just the ticket! This is a warm, pretty off-white color you're going to love.
If you've started researching white paint colors, you know that it's not as easy as it initially sounds. Every shade looks different in varying lighting situations and it can be difficult to choose.
I'm here to help! Simply White is a crisp, clean, warm off-white. It's not a true cream and it's barely antiqued at all… reading as more of a white in most rooms. Come see what the love for Benjamin Moore Simply White is all about!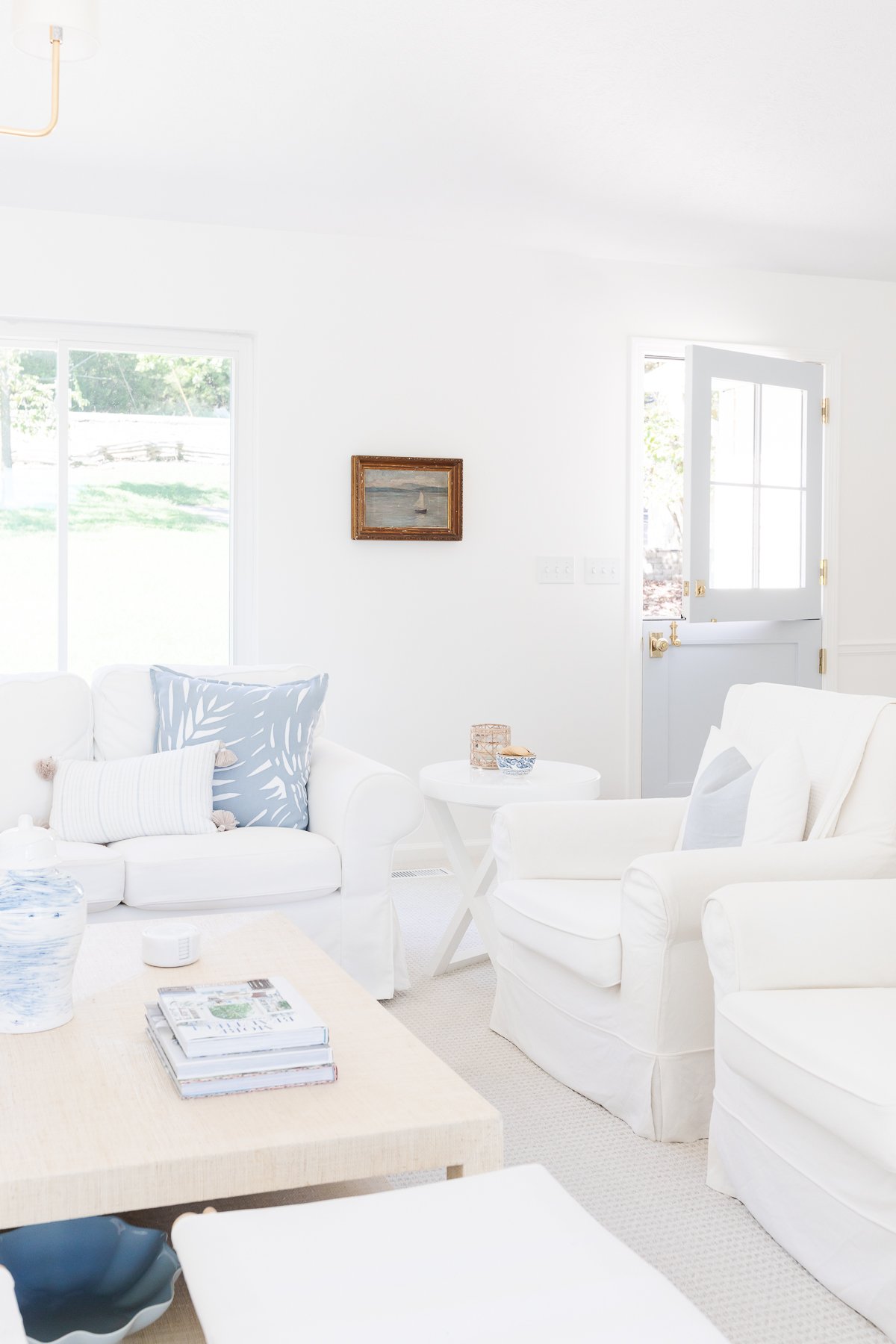 I received so many questions and such great feedback about this gorgeous White Brick House we recently shared! Luckily, the homeowner was kind enough to share the details of her pretty white paint color with me.
I've been sharing my favorite whites, creams, and soft neutral paint colors for years, and I love saving you time and money with the details about your options. Don't miss my favorite Warm Whites!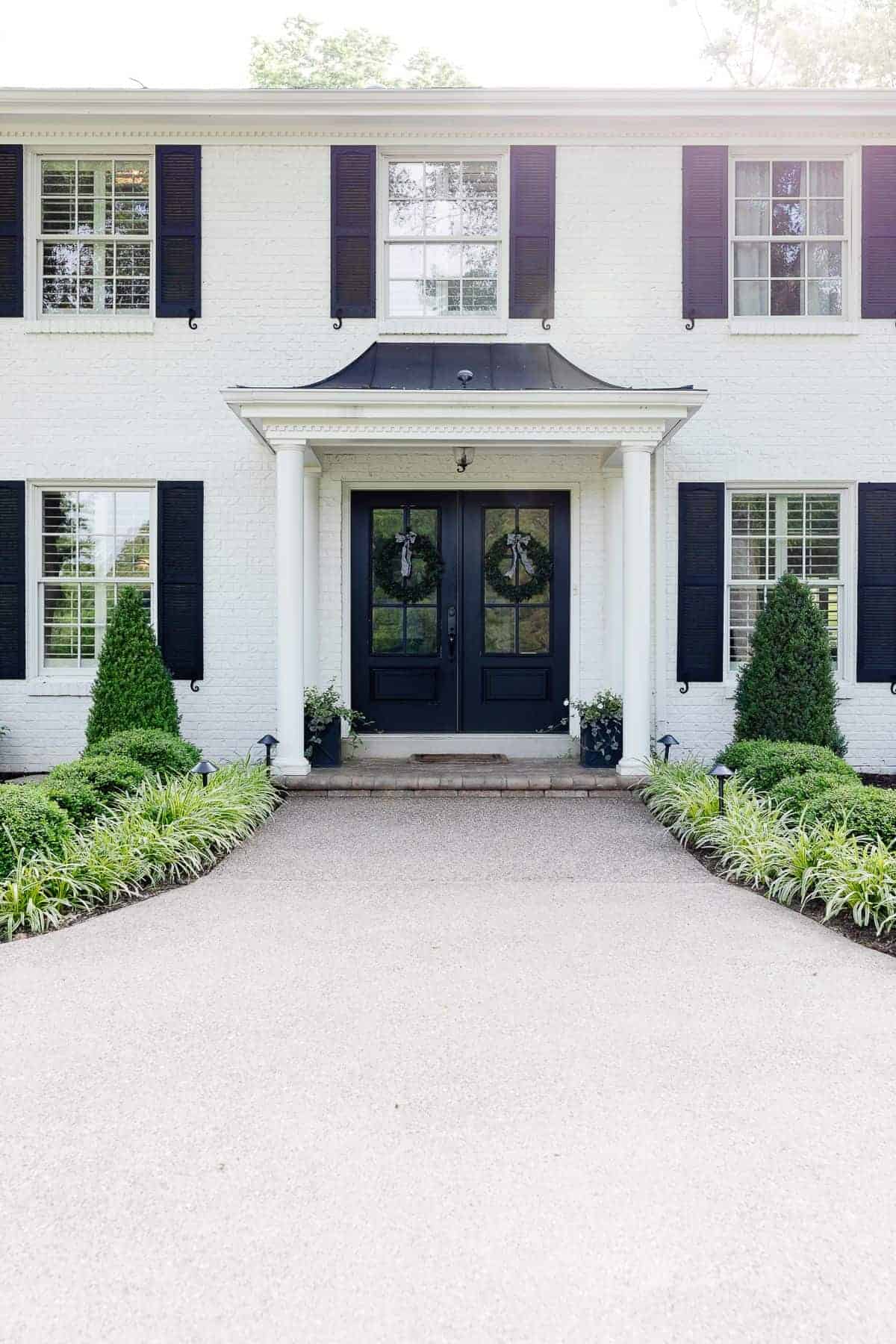 Simply White was Benjamin Moore's Color of the Year in 2016, and with good reason. It's bright, it's fresh, and it's crisp and beautiful, without feeling too cold, as some whites can tend to read.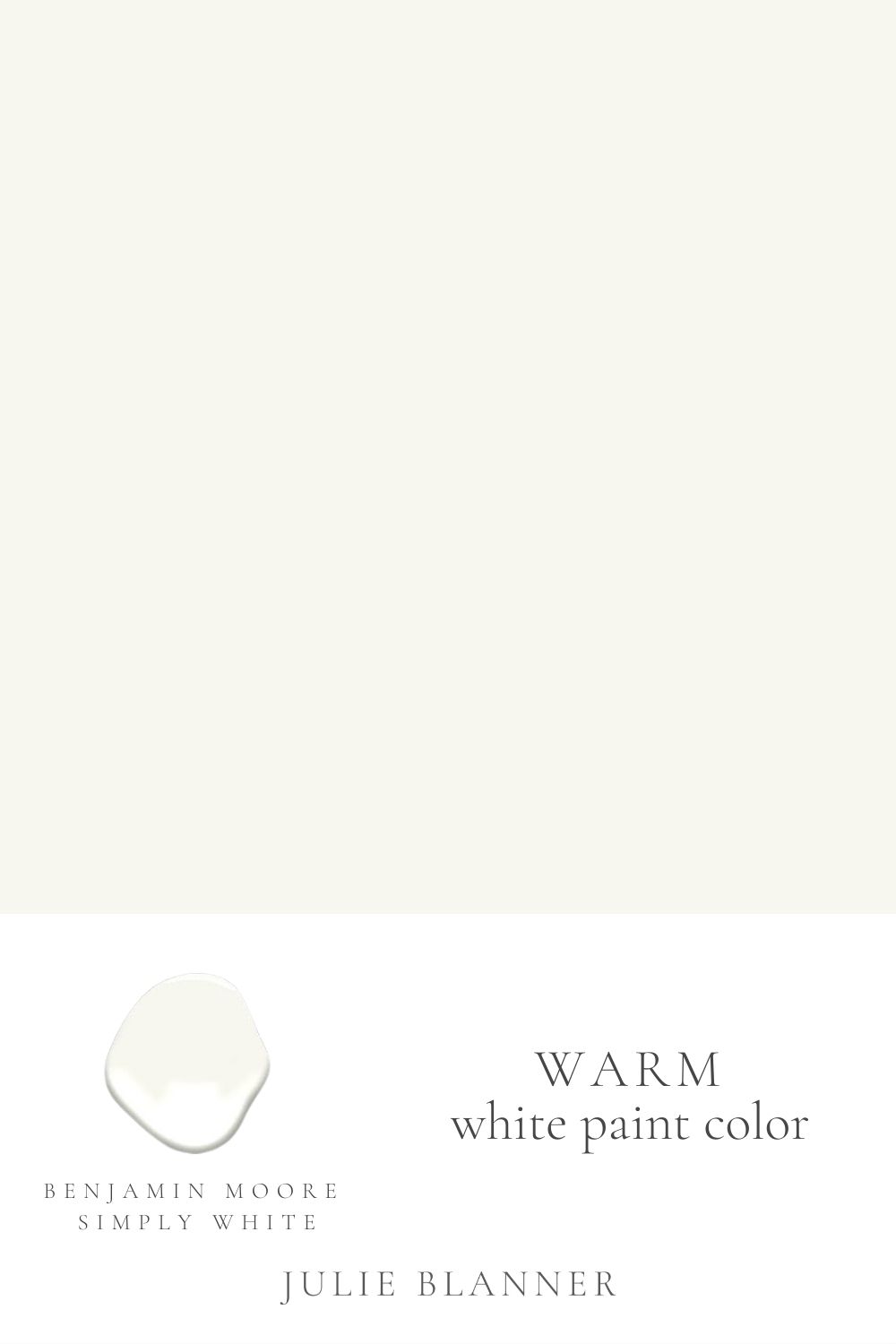 Simply White
As you know, I tend to be drawn to more warm cream colors (read all about my favorite Cream Paint here). However, there are lighting situations where a true cream might just read too yellow.
In those cases, a less creamy off-white is a particularly good fit. Simply White BM paint to the rescue! In fact, I have grown to love this pretty, warm white so much that I just used it in the living room at the lake cottage.
Throughout this post, you'll see photos of the Simply White exterior of this white brick house, as well as a few of our freshly painted coastal modern living room.
Keep reading for all the details about this pretty white paint color, and find all my favorite Living Room Paint Colors here.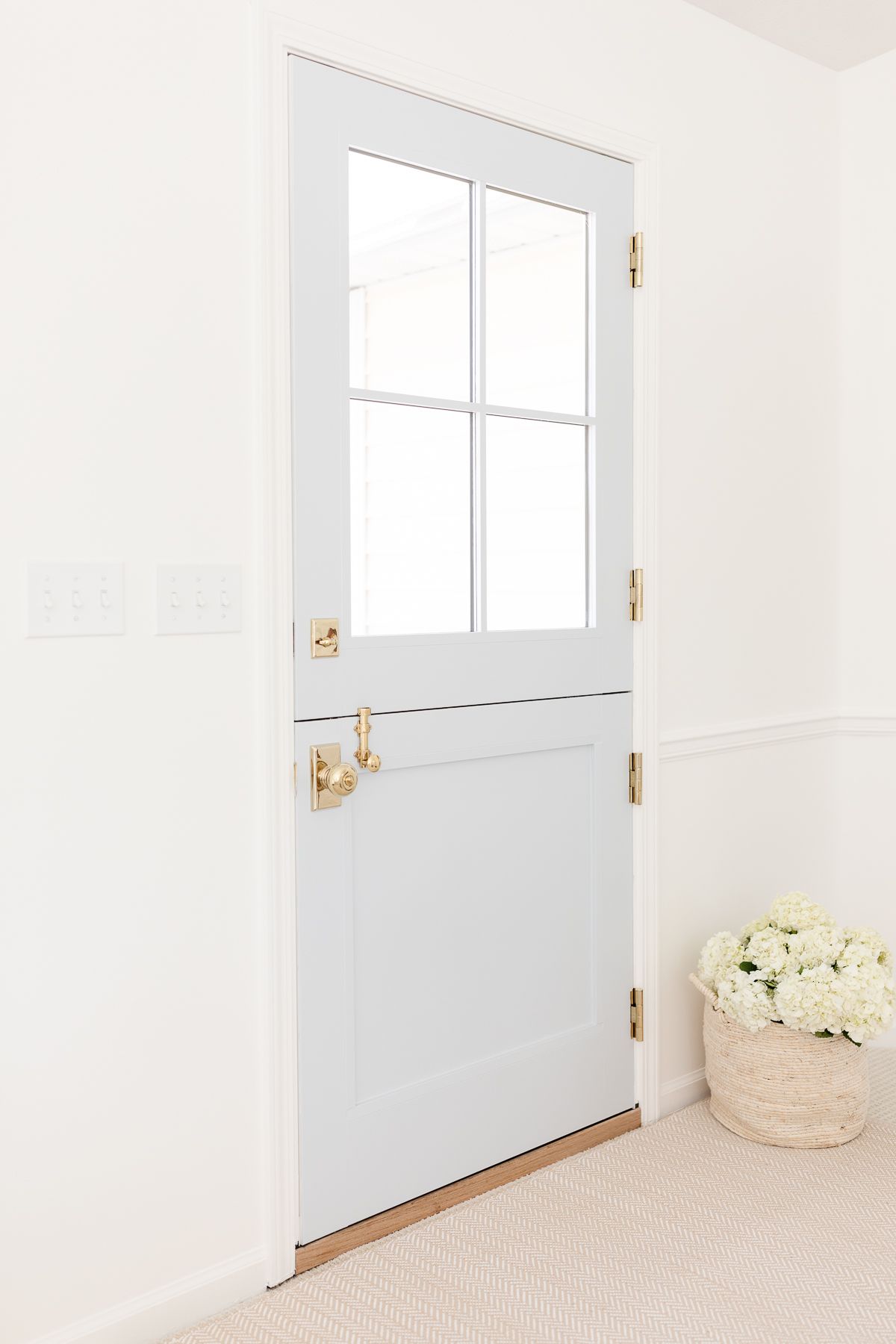 Benjamin Moore Simply White Details
There's so much to love about this bright, warm white!
Works Well For
exteriors
trim
cabinetry
ceilings
walls
open concept spaces
traditional floor plans
rooms with natural lighting
rooms without natural lighting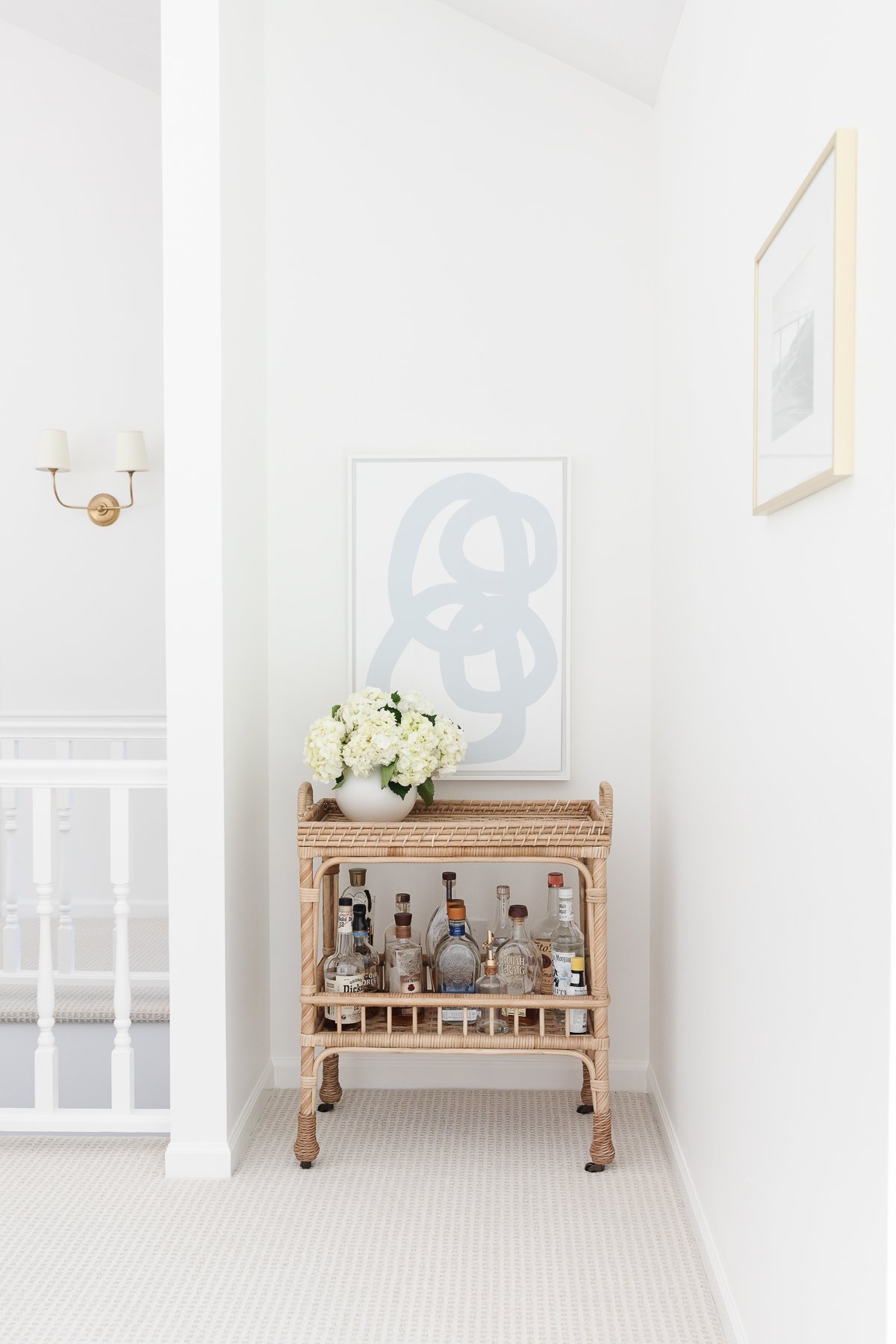 Feels
light and airy
fresh
crisp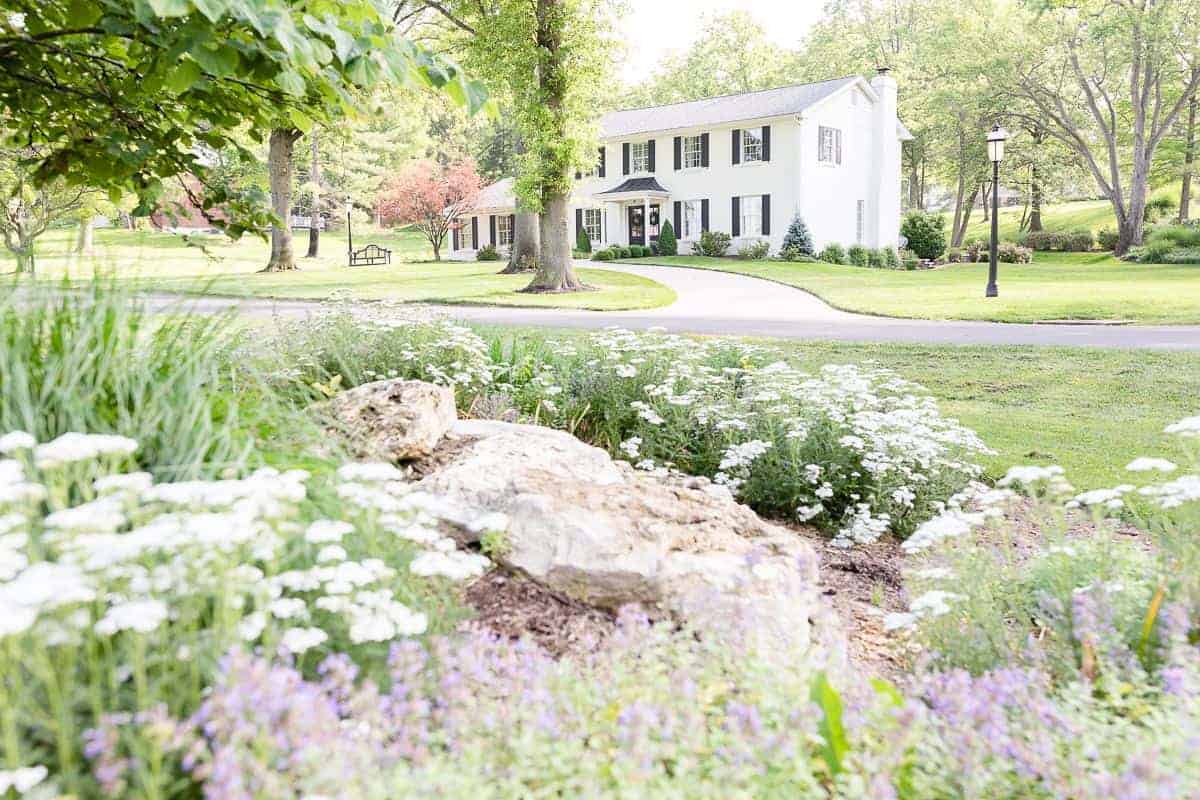 Undertones
very slightly yellow
touch of green
touch of blue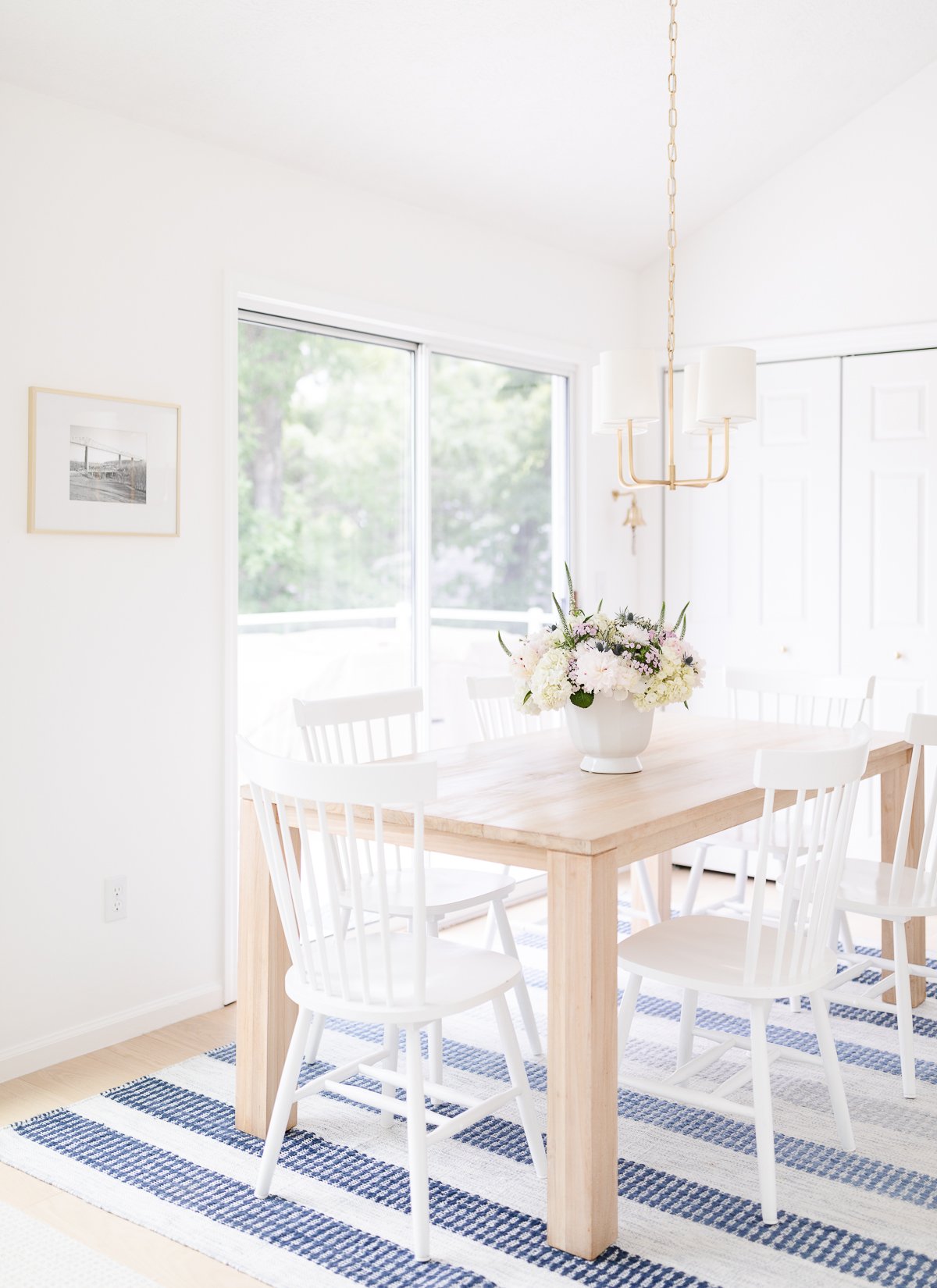 Light Reflective Value (LRV)
The LRV for Benjamin Moore Simply White is 91.7, which is considered very high.
To clarify, LRV (Light Reflectance Value) measures the percentage of light that is reflected from a surface. It's commonly used by design professionals and helps to show the light and bright level of a color.
In fact, light reflective values can range from 0-100… with 100 a true white and 0 the truest black.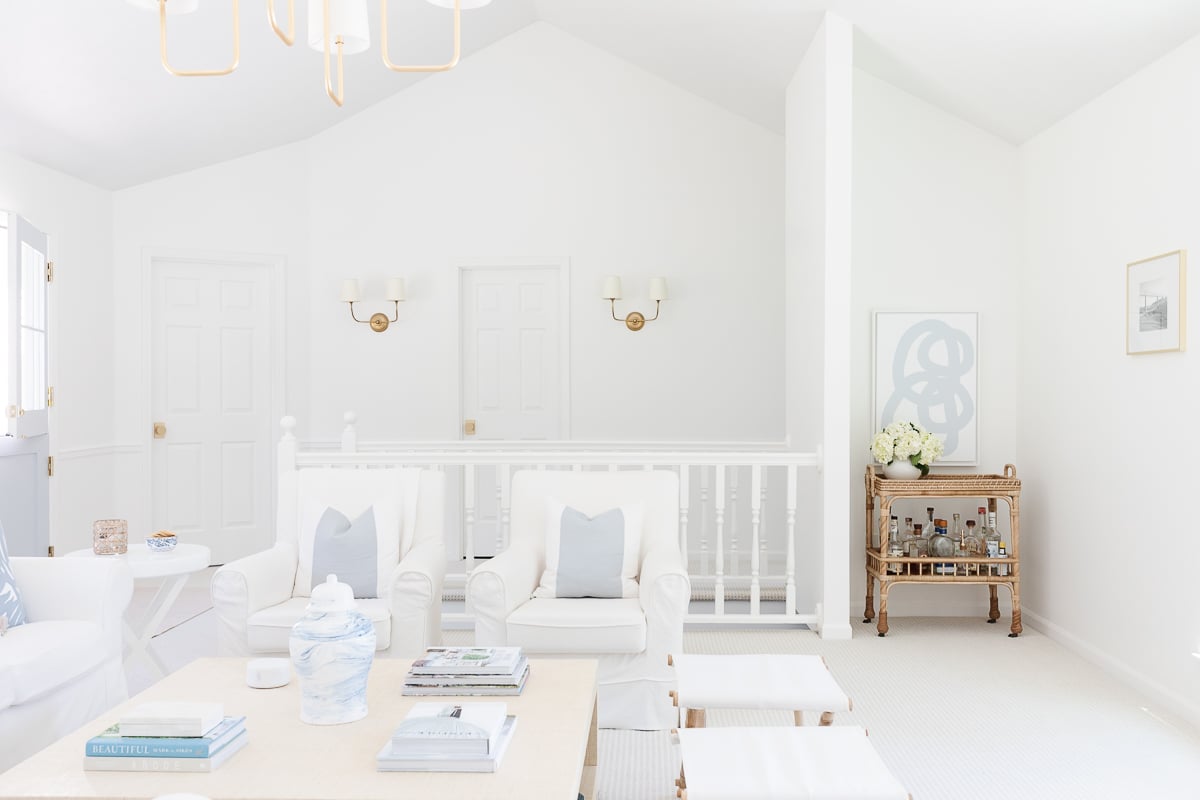 Styles it Fits
traditional
transitional
country
modern
The Benjamin Moore website notes that this color is very similar to their Mountain Peak White, which looks like another excellent option to explore! It's also close to Cloud White, Chantilly Lace and Benjamin Moore White Dove if you're looking for more paint color sample choices.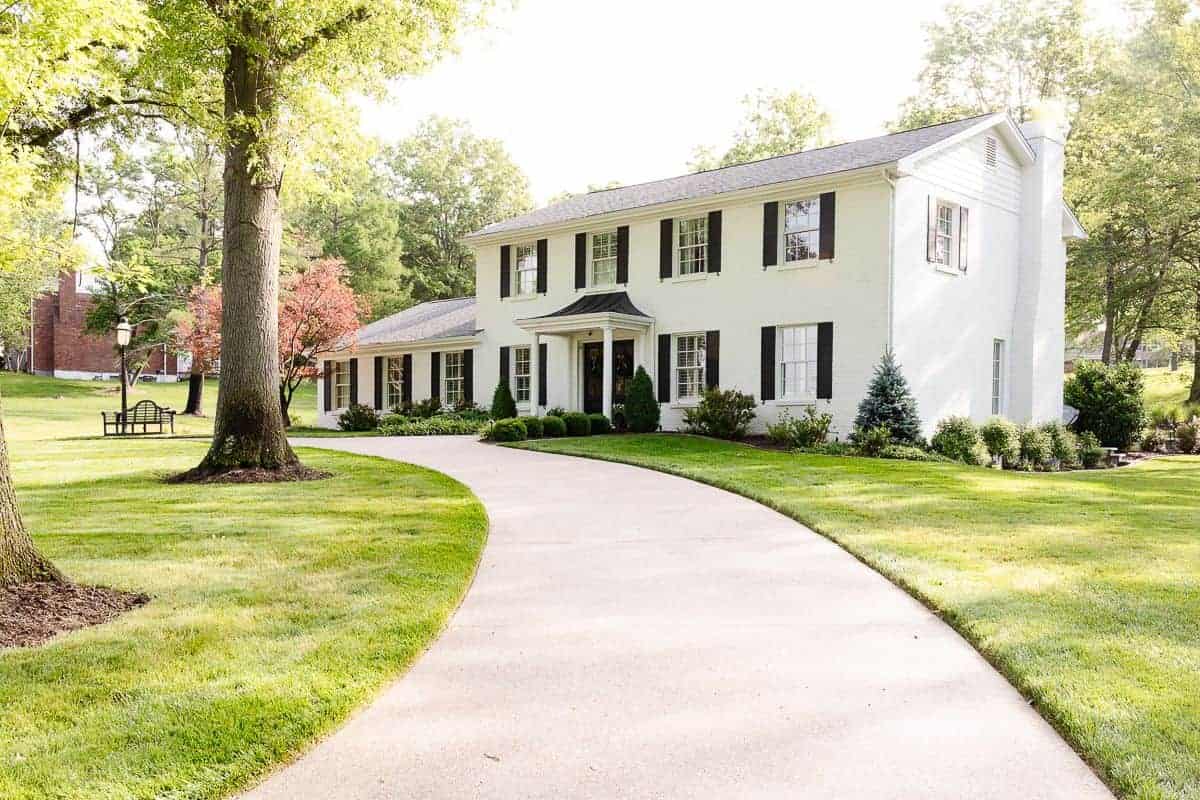 Pairs Well With
This is a beautiful warm white that can be paired with a wide variety of colors, from deep greens and blues like Hale Navy
It works well with warmer beige and greige tones a slightly deeper neutral like Sherwin Williams Accessible Beige.
If you're using Benjamin Moore Simply White for Painting Trim White, consider pairing it with Soft Chamois wall paint for a slight, but warm difference between trim and walls.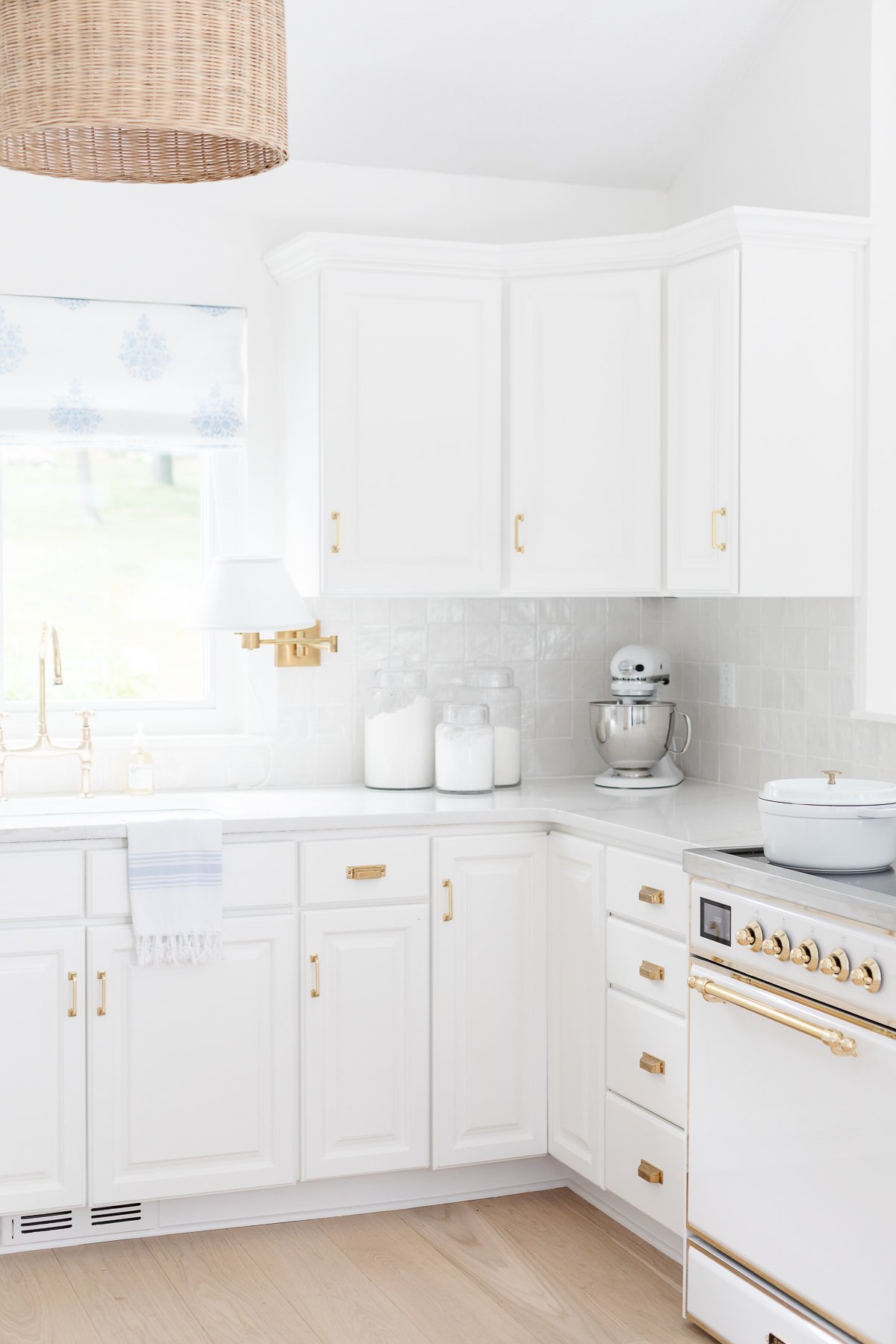 Trim and Ceiling Paint to Pair it With
This color is an excellent choice for painting walls and trim the same color in a room. The simple difference in sheens will make all the difference, allowing this color to really stand out.
You can also use a traditional un-tinted white Ceiling Paint to ensure that this color reads as a slight off white in your space. When it's paired with a truer, clear white on the ceiling, it will help to show that Simply White is indeed more of an off-white color.
Because this color is a great trim color itself, it can be very difficult to pair it with another white trim color without clashing and mismatching. My suggestion? Try it with an un-tinted white or something like Pure White paint color SW 7005.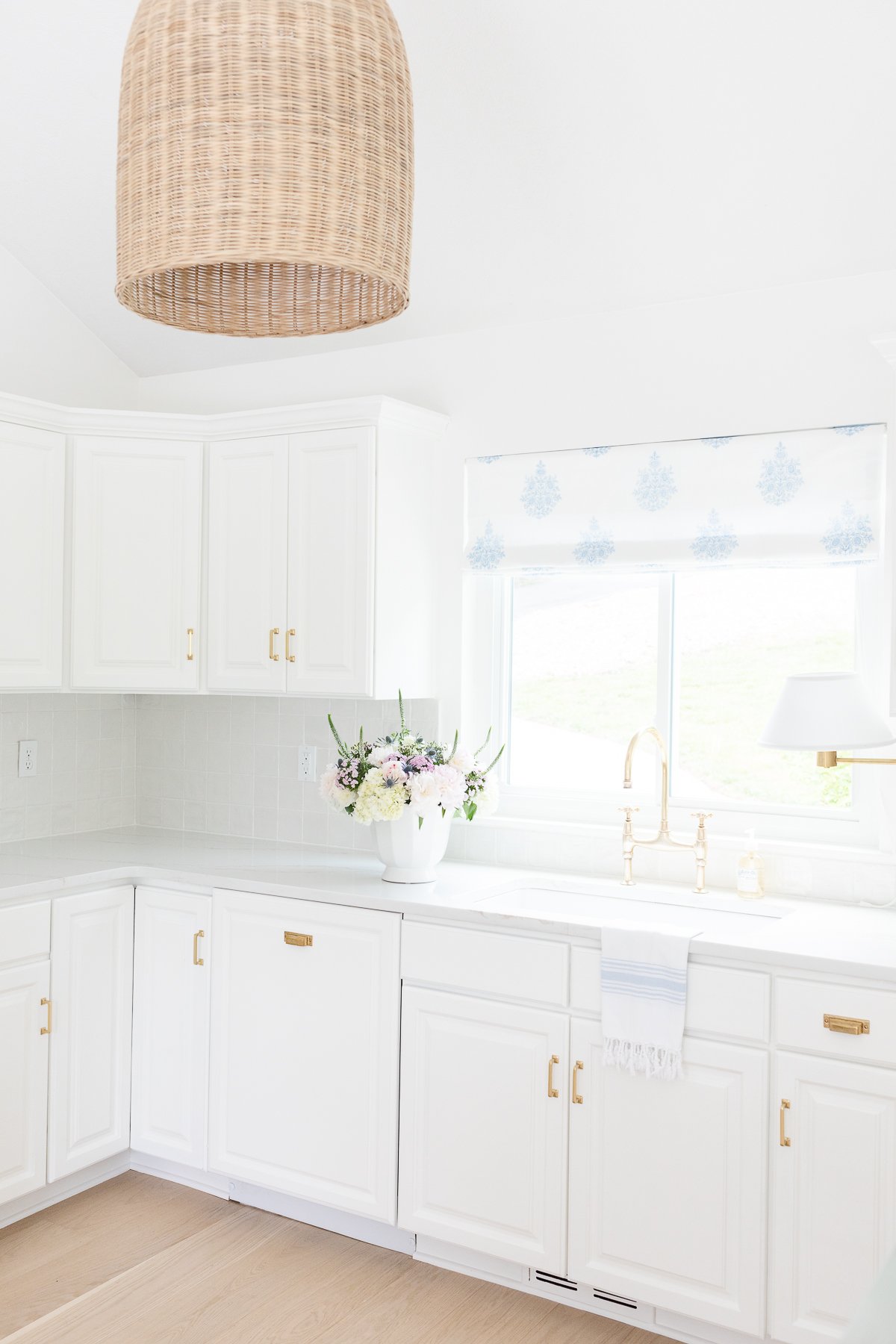 Simply White Benjamin Moore Exterior
As you can see in these photos, in a situation of exterior full natural light, this color reads as a pretty true, clear white!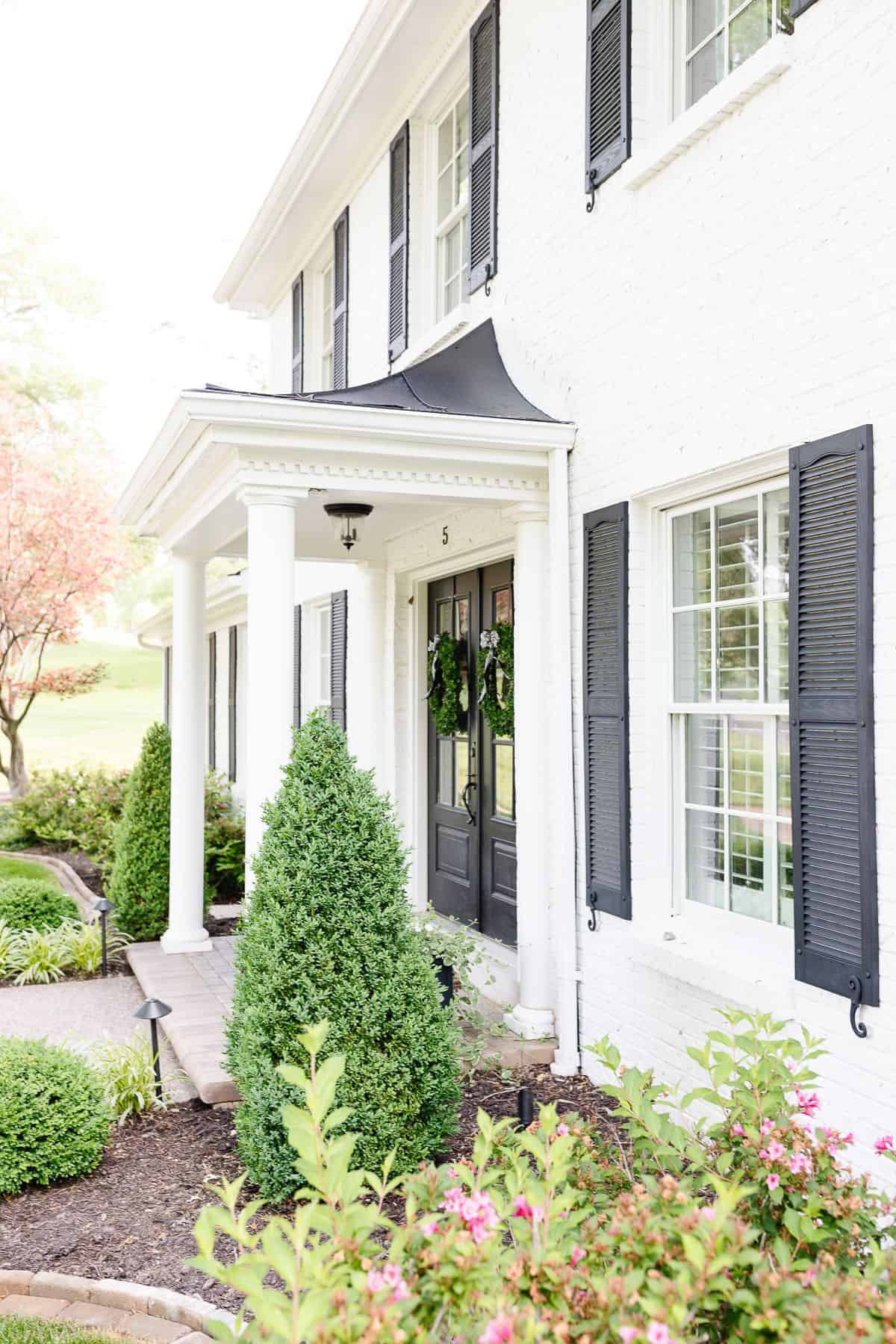 For more photos of this painted brick house, be sure to go check out my White Brick House post. The homeowner kindly shared her home with us, and her Simply White paint color too!
The black shutters she used were stock from Home Depot, so I don't have more specifics on the black color she paired the white with.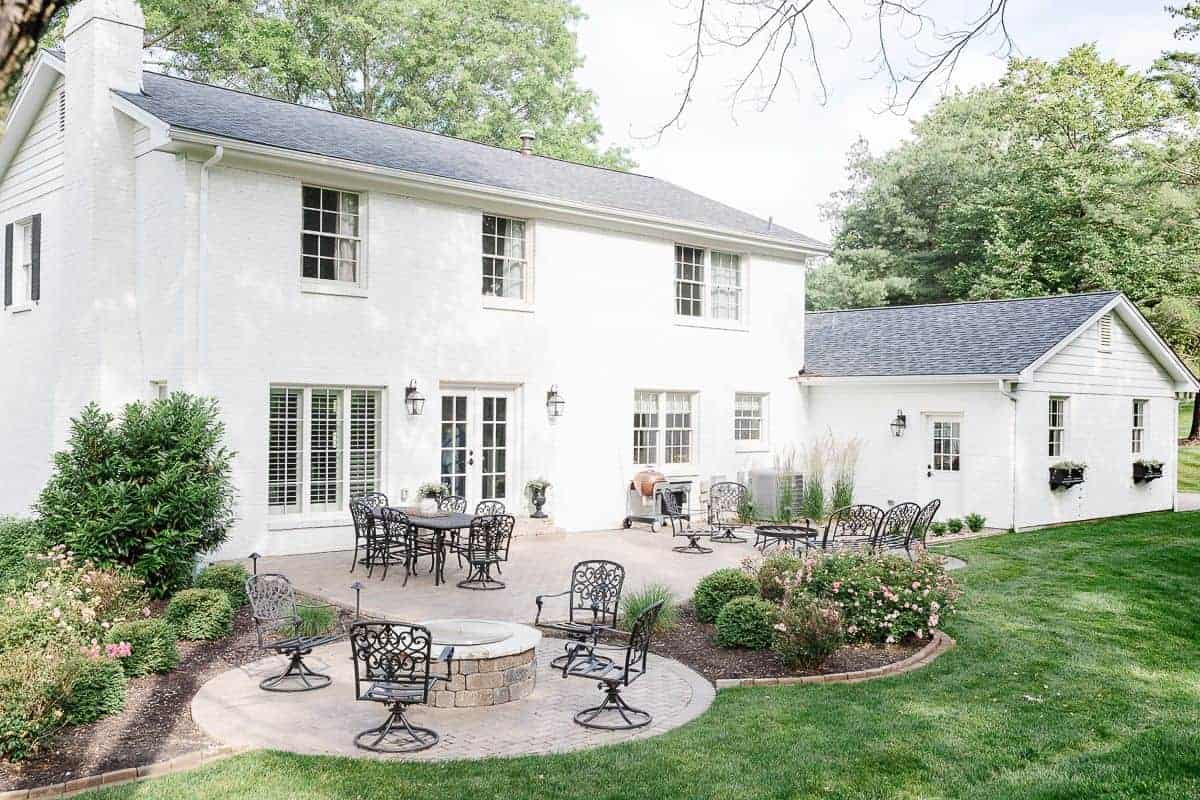 Frequently Asked Questions
Is Simply White a good paint color for kitchen cabinets?
Yes! Benjamin Moore Simply White is an excellent color for kitchen cabinets, laundry room cabinets, or even furniture! It's a warm, soft off-white that works beautifully in most lighting situations.
What Sherwin Williams paint color is the same as Simply White?
Alabaster is very similar, but has a bit more depth to it. It is best to have paint colors made in the formula they were intended for (ie: Sherwin Williams color in a Sherwin Williams Paint).
Is Benjamin Moore Simply White cool or warm?
Simply White is a warm, crisp white. It's not too antiqued, too creamy or too yellow, though… making it an excellent multi-purpose white.
Is Simply White too white?
Well, this is a subjective question and of course a subjective answer. In my opinion, Benjamin Moore OC 117 is just right, with slightly warm undertones and not too much cool blue.
Does Benjamin Moore Simply White look yellow?
This color can read just a touch yellow when paired next to a pure white on the ceiling or trim. Be sure to use a test sample and check it in varying light situations throughout the day.
What is the difference between Simply White and White Dove?
White Dove has more of a slight greige or beige undertone, while Simply White's undertone is a minimal touch of yellow.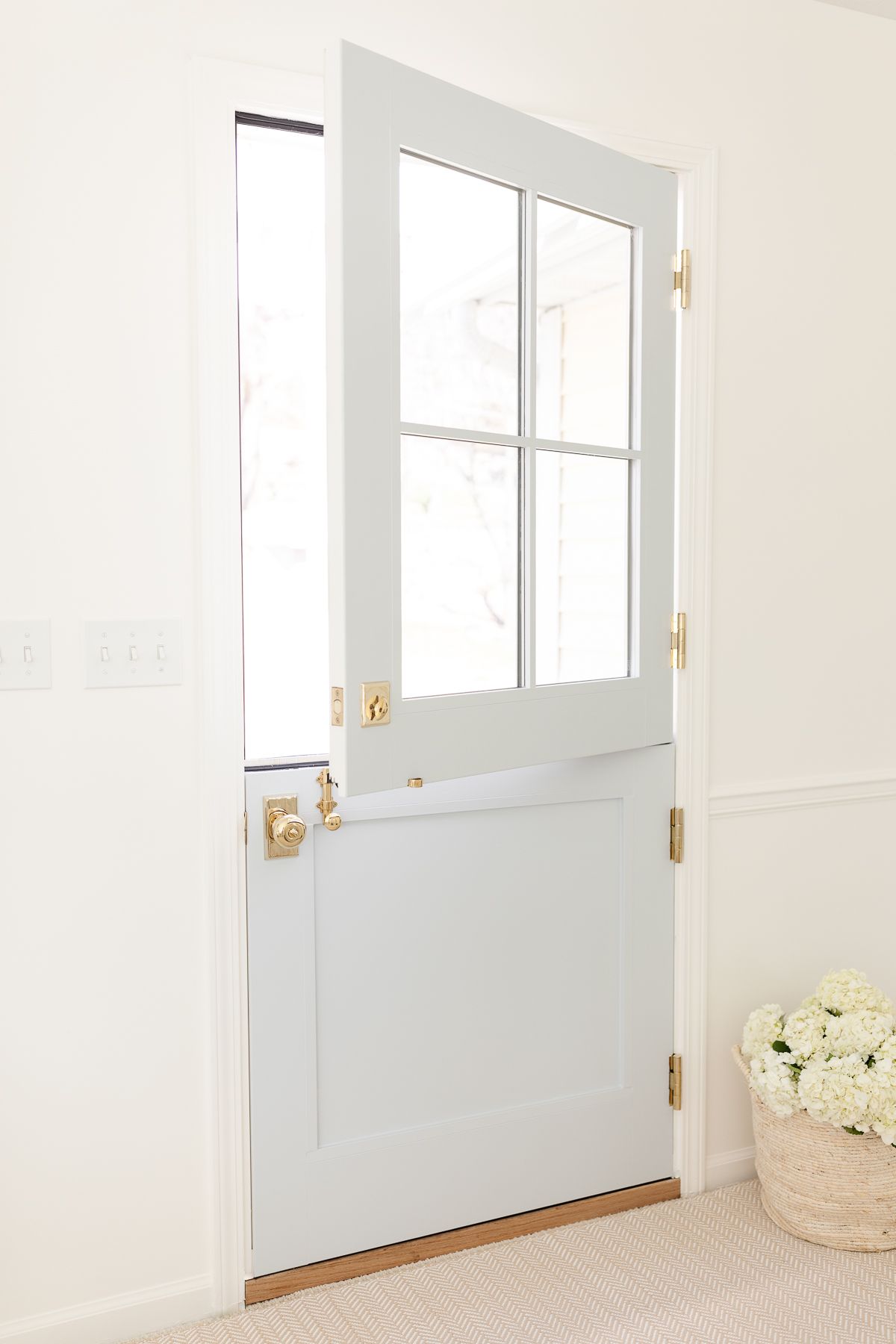 So, what are your thoughts on Simply White? Are you ready to repaint your house in this fresh classic color? I'd love to hear from you.
Paint Colors, Tutorials & Tips