Benjamin Moore Silver Gray is another favorite blue gray paint color to consider. This is a soft, pastel blue shade with gray undertones – perfect for so many areas of your home!
Silver Gray is a dramatic, yet muted color to strike the perfect balance. It's full of charm and has just the right amount of gray in the background. Learn more in this complete review of this pretty silver gray paint color.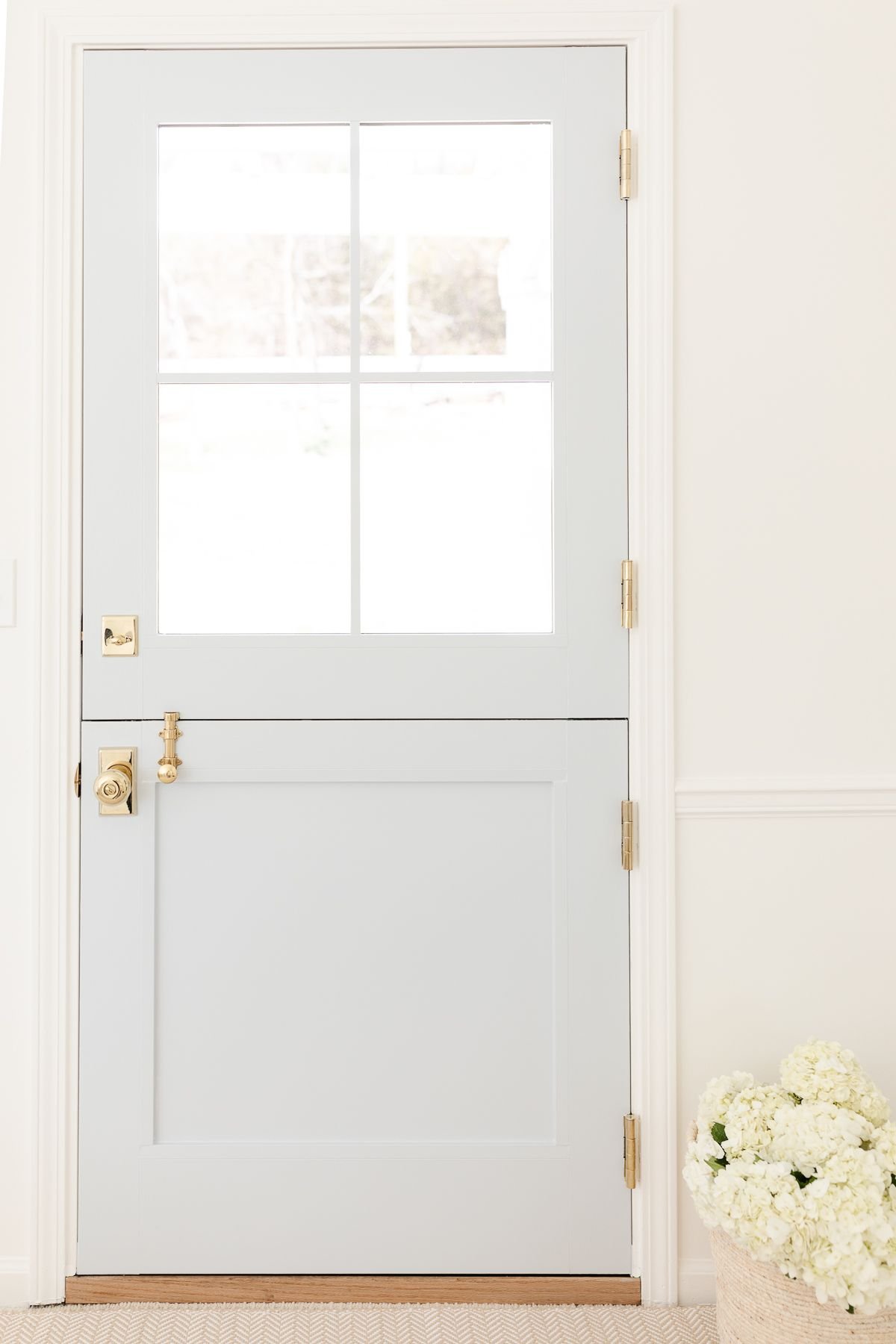 On a whim, we decided it was time to paint the Dutch door at our lake cottage. We are always looking for fun ways to add fresh, modern charm. I think this color does the trick, don't you?
Paint is powerful in that way! However, I know it can be intimidating, too. That's why I have been working on bringing you some great paint reviews to make your decisions easier.
Recently, we showed you what Benjamin Moore Slate Blue looks like on a dresser in our guest room here. It's another one of The Best Blue Gray Paint Colors that I've got to add to that list, I'm so in love!
In fact, the reason we decided to finally paint the door is because we were already painting a little dresser for our downstairs guest room. There, we chose Benjamin Moore Slate Blue – another dreamy color you'll enjoy.
Paint is such a fun way to freshen up your home, and I hope these guides inspire you to take the leap with a great new color! Use the drop down Table of Contents menu to navigate this post with ease.
Benjamin Moore Silver Gray
While we love creamy, warm white walls, I really enjoy some pops of vibrant color, too. Especially pretty shades of blue, and especially here where we have aimed for a casual, coastal modern style for our lake house decor!
Looking for more paint inspiration? Don't skip my complete guide to Warm Whites, Greige Paint Colors, Romantic Bedroom Colors and our favorite Neutral Paint Colors we've used over the years.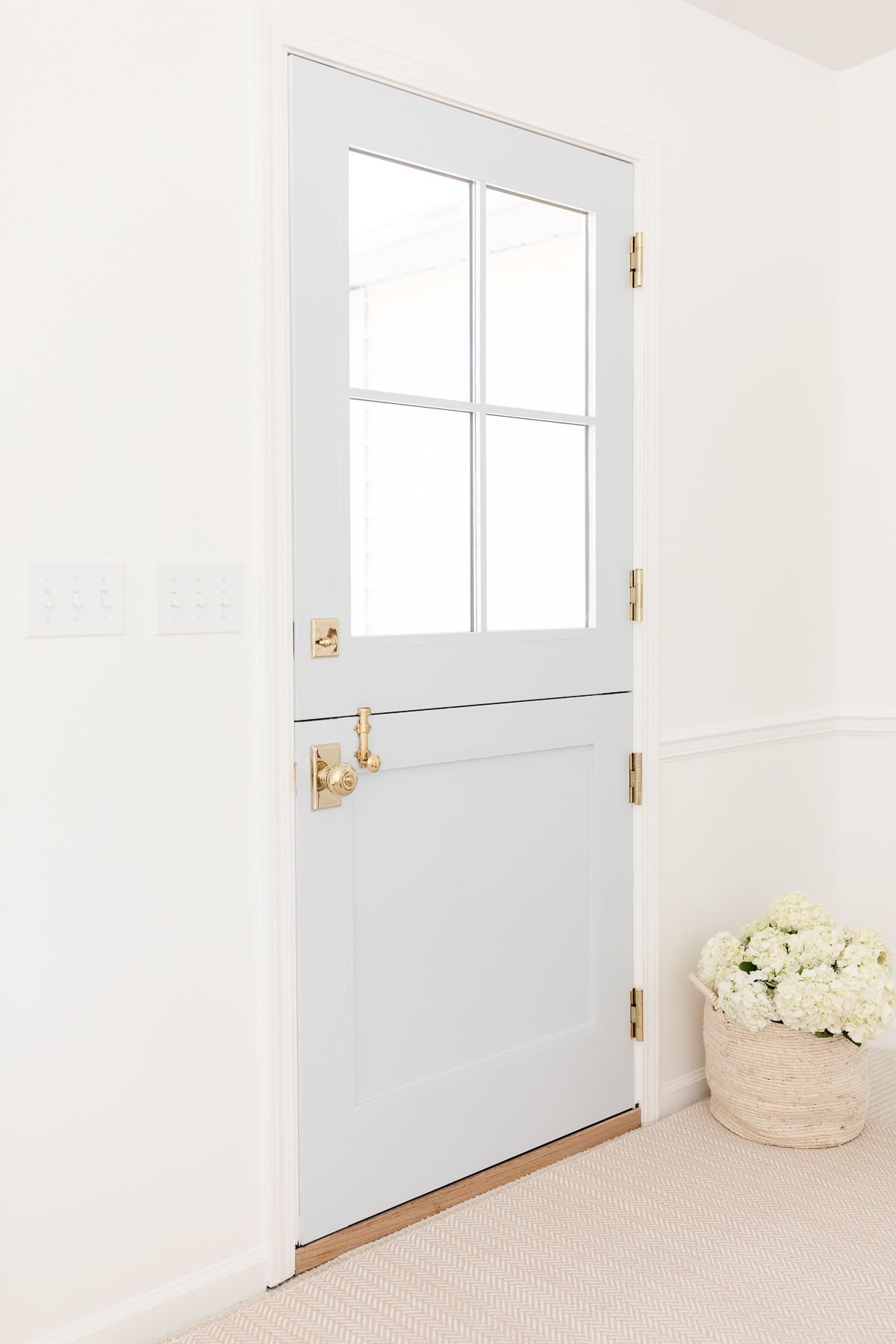 Why You'll Love This Color
Pastel and Soft
Dramatic Gray Blue
Still Neutral (gray background)
Great Accent Color
Benjamin Moore Silver Blue LRV
What is LRV? Click through for a full guide – this is an important system to understand for paint choices!
LRV stands for Light Reflectance Value. This is a measuring scale of how much light a color reflects… or how bright a color is. On a scale of 0-100, 0 is deepest black and 100 is pure white.
Silver Gray has an LRV of 60. That's an excellent number that ranks right at a happy medium where many interior designers tend to suggest wall colors should be!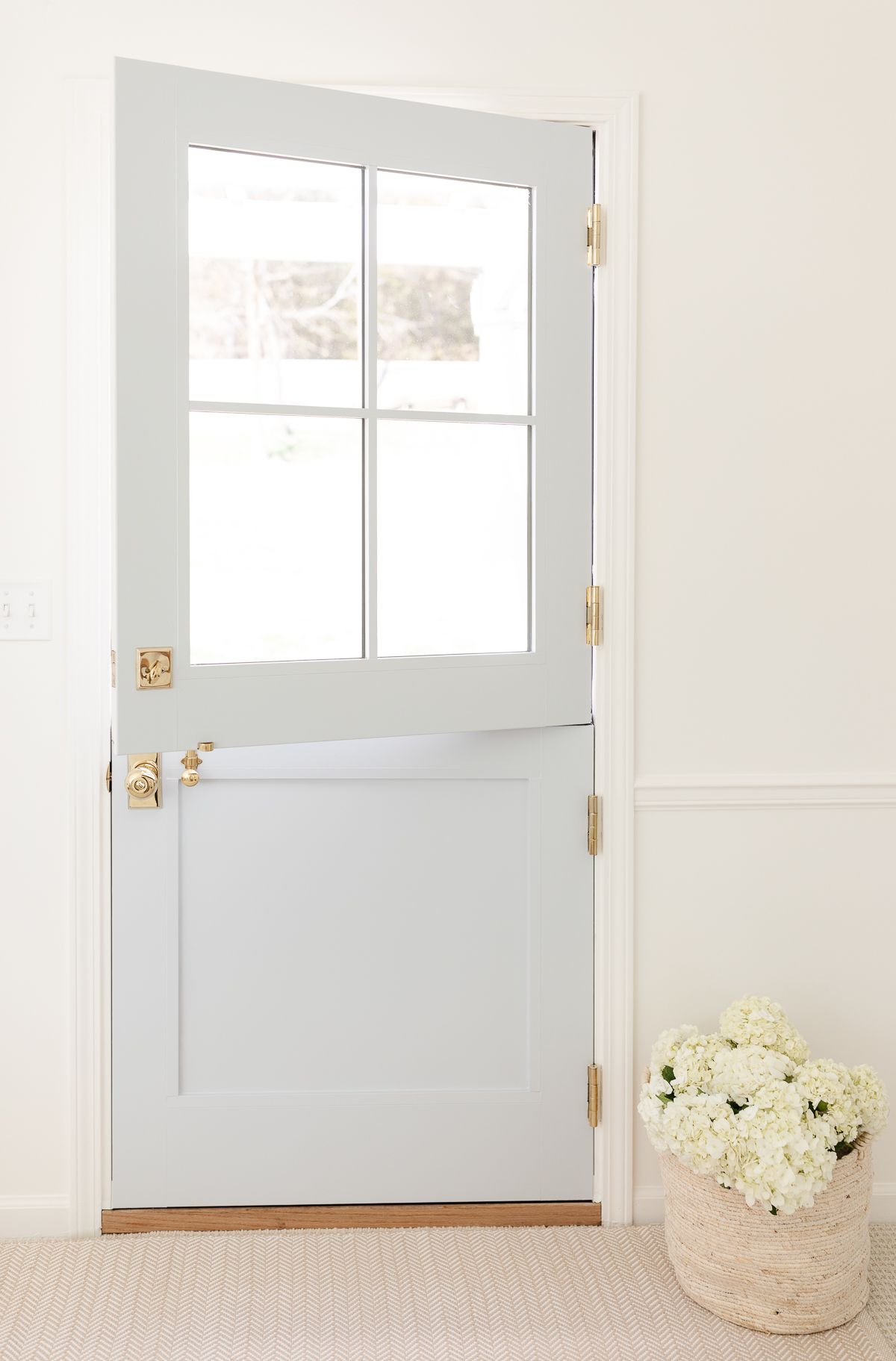 Benjamin Moore Silver Gray Undertones
This soft gray blue color has significant gray undertones that will change throughout the day based on lighting. At different times of the day, it will read more gray or more blue – perhaps even a touch green.
On the Benjamin Moore page dedicated to Silver Gray, you can play with their program to watch the color change according to different times of day.
Trim Colors to Pair With Silver Gray
Because this color is a mid-tone gray blue, it can work with either warm whites with a gray background, or more of a creamy background.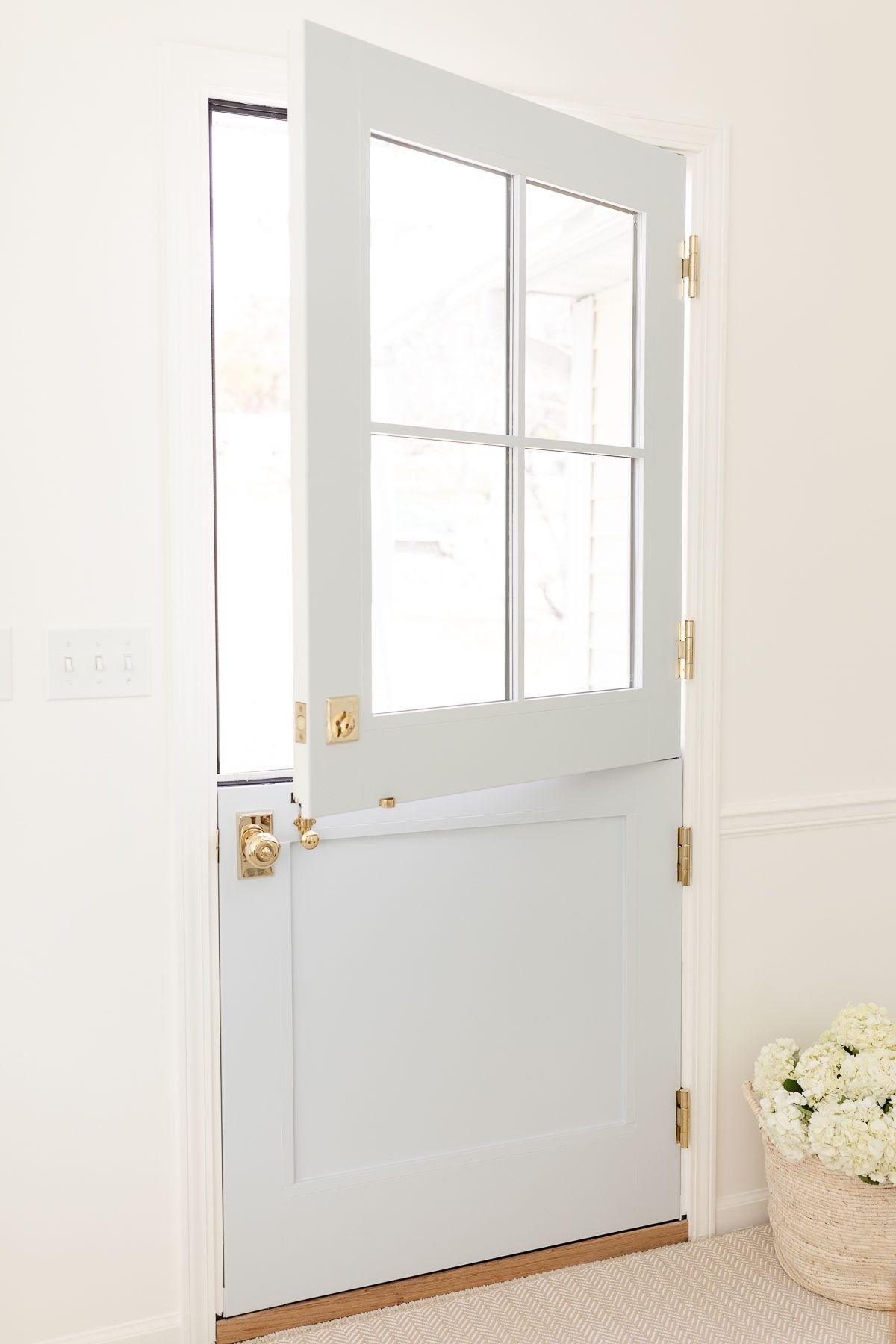 Accent Colors to Pair With Silver Gray
Warm Whites – Soft, warm whites are beautiful when mixed with this pretty blue hue.
Cream Paint Colors – Cream will always have a touch of yellow undertone, which generally works great with blue gray shades.
Greiges – These can be warmer or cooler shades, but can work beautifully with various hues of blue.
Navy Blues – Consider Benjamin Moore Hale Navy. A deep, dramatic navy in contrast with this soft blue gray would be beautiful as pillows on a sofa or other accents!
Where to Use Benjamin Moore 1648
This color is can be used anywhere and it looks amazing. Here are some ideas of where to use this in your home:
Similar Benjamin Moore Colors to Explore
See my complete guide to The Best Blue Gray Paint Colors for more inspiration.
Brittany Blue
Mt. Rainier Gray
Gentle Gray
Silver Mist
Nimbus Gray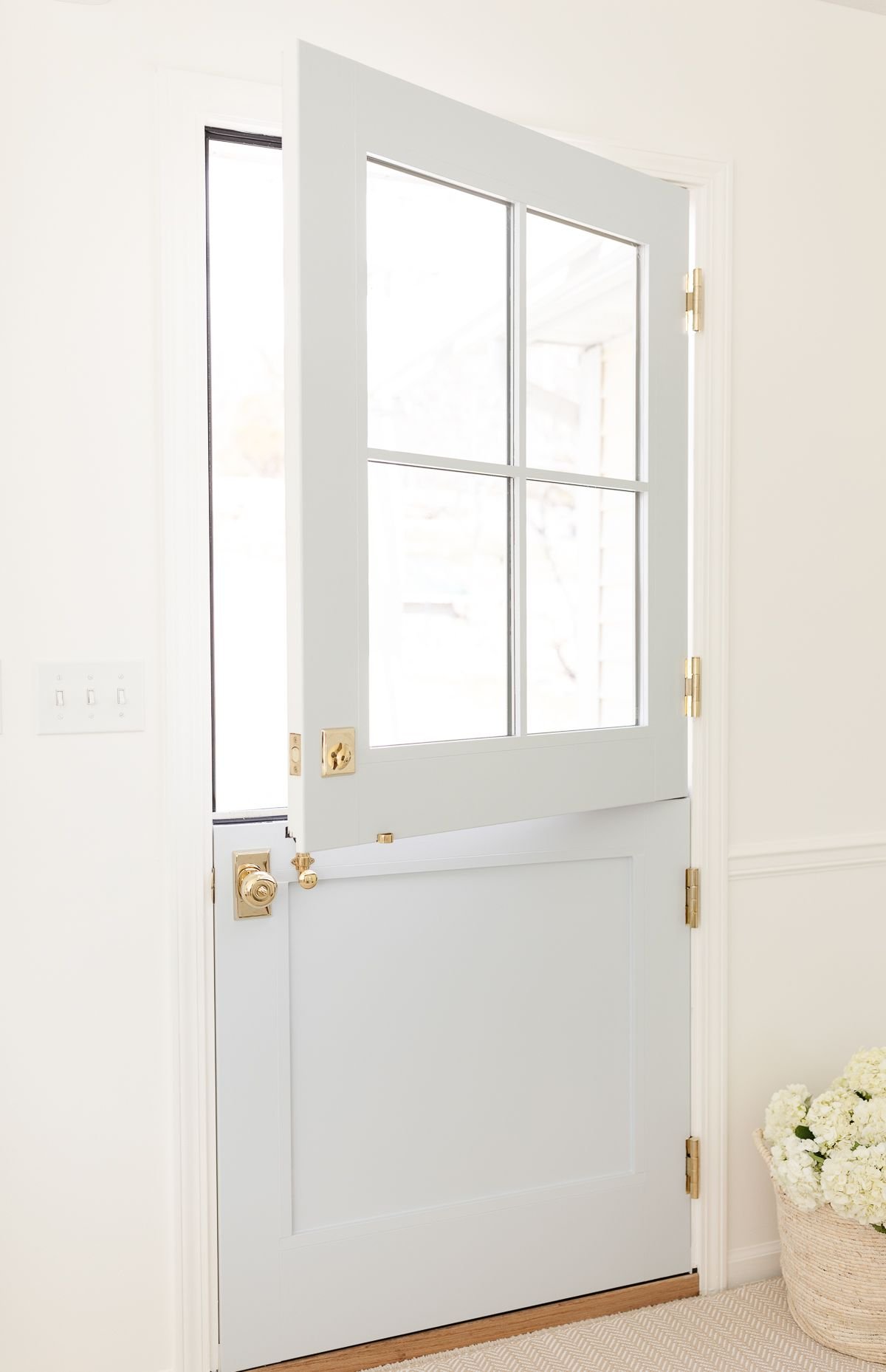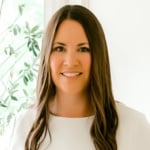 Tips
Get a sample, or even 5-6 samples if that's what it takes. Learn more about Paint Samples here!
Try the various colors you sample on two walls in the room, or exterior that face different directions.
Look at the paint at various times during the day to see how it reads in various lighting situations.
Test it with your trim color.
Love our front door? Read all about Dutch Doors and Dutch Door Hardware.
Frequently Asked Questions
What color is Benjamin Moore silver gray?
Silver Gray is a cool gray color that actually reads as more of a mid-tone blue in many situations. It's a serene, calm color that translates beautifully to a variety of areas in your home.
Is silver and gray the same color?
They are quite similar in both undertones and the black and white make-up of both. However, silver is a metallic, reflective material or color, and gray is a flat color.
Paint Colors, Tutorials & Tips
Paint Colors, Tutorials & Tips