Learn how to get rid of smoke smell in your house (without effort). This is the quickest, easiest, least expensive method for smoke smell removal!
Get the secret to eliminate smoke odor in your home for good. Put away the air fresheners and absorb the odor for good with this easy trick!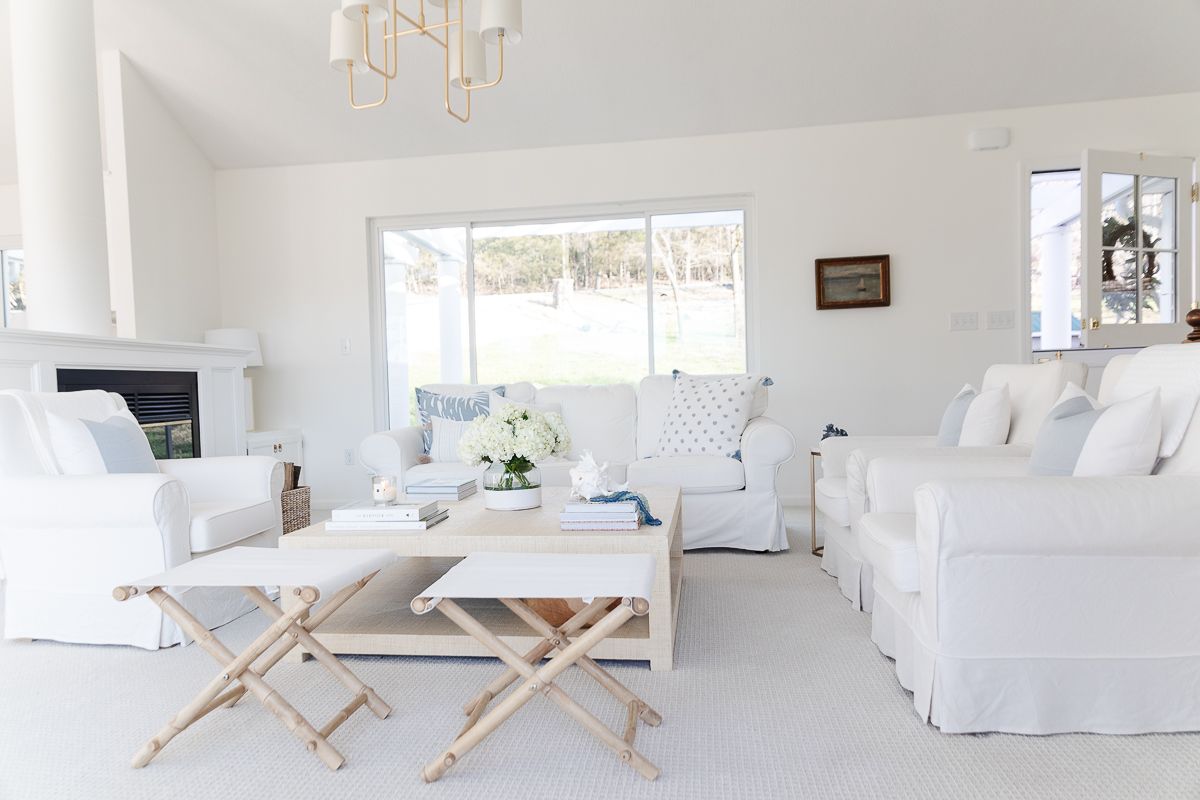 I bet you didn't see this post coming! After a conversation with my friend Allyson recently, I felt inclined to let you in on a little secret, just in case you and your home are suffering too.
We have purchased not one, but two homes that have smelled like cigarette smoke. The garage of our primary residence was frequently smoked in, presumably with the garage door down or merely cracked.
It was frustrating, to say the least! No matter how you feel about the smell of smoke in general, most folks want their homes to smell clean or entirely scent free.
I love the art of a subtle, effortless natural scent and it's one of my favorite ways to create a cozy home. In fact, don't skip this post if you're the same way: 8 Ways to Make Your Home Smell Great!
Use the drop down Table of Contents menu to easily navigate this post. And don't forget to pin and save it for later, too!
How To Get Rid of Smoke Smell
When we purchased our St. Louis Tudor (see the Before and After here), the painter left the door open every day for two weeks to help eliminate smoke odor.
Eventually, we even had the walls of the garage primed and painted in hopes of eliminating the smoke smell which inspired this garage organization project.
The larger issue however was how the smoke smell permeated the mudroom and powder room. With a full renovation, the smell finally dissipated. However, that's not always an option.
When we finally decided to invest in our lake cottage, it also smelled of years of smoke. Not the kind of relaxing getaway we were hoping for, you know?
When we purchased this home, we noticed a stale smell, but every time we unpacked our bags at home, we couldn't wait to wash everything – clean or dirty!
Our clothes and bags reeked of stale smoke though no one had smoked in the home for years. I needed a smoke smell removal trick that really worked, and fast.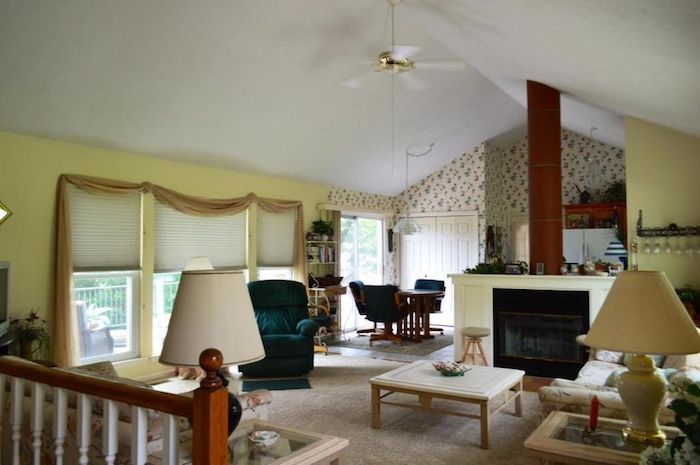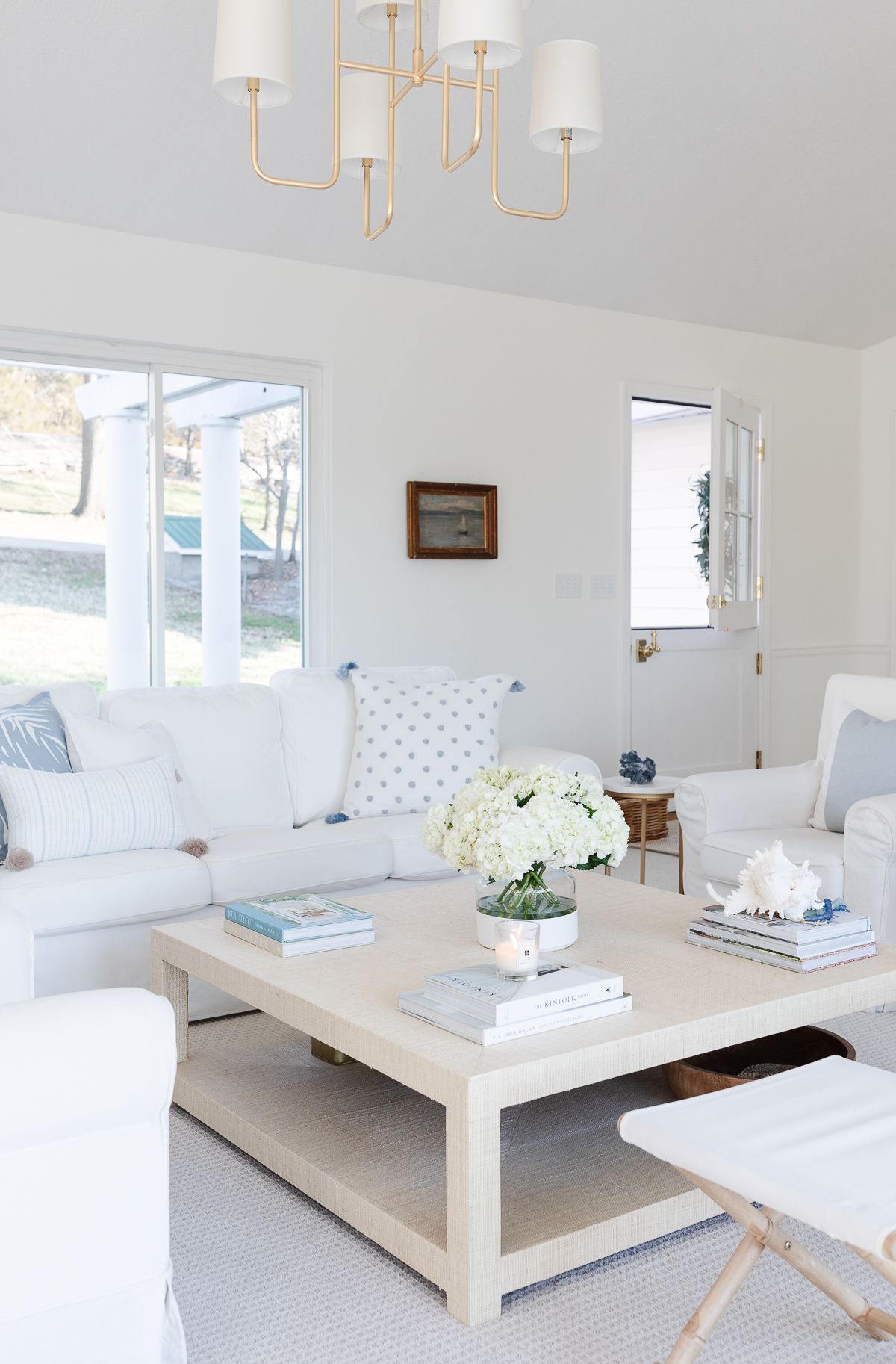 After crowdsourcing how to get rid of smoke smell on Instagram we tried several methods. Many of them require investment of time and money but I was willing to try anything.
Here's a list of the top 15 ways to get rid of smoke smell in a house FOR GOOD.
How to Get Rid of Smoke Smell
Here's a few ideas, many of which we tried. Perhaps a combination of any of these options will work in your home! I'm saving the best for last, but all of these are great options to try.
Fling open the windows and doors and let's get to work!
Prime and paint.
Remove wallpaper.
Update curtains.
Clean or replace carpet.
Have ductwork cleaned.
Steam clean upholstery.
Run an air purifier.
Replace HVAC filters.
Wipe everything down with white vinegar.
Leave bowls of baking soda out in the offending spaces.
Leave bowls of white vinegar out to help absorb scents.
Baking soda in a bowl
Steam clean carpets, window treatments etc.
Activated charcoal – this is another product sold at home improvement stores and labeled as an odor eliminator.
Volcanic rock – the easiest method, (the one that worked for us!)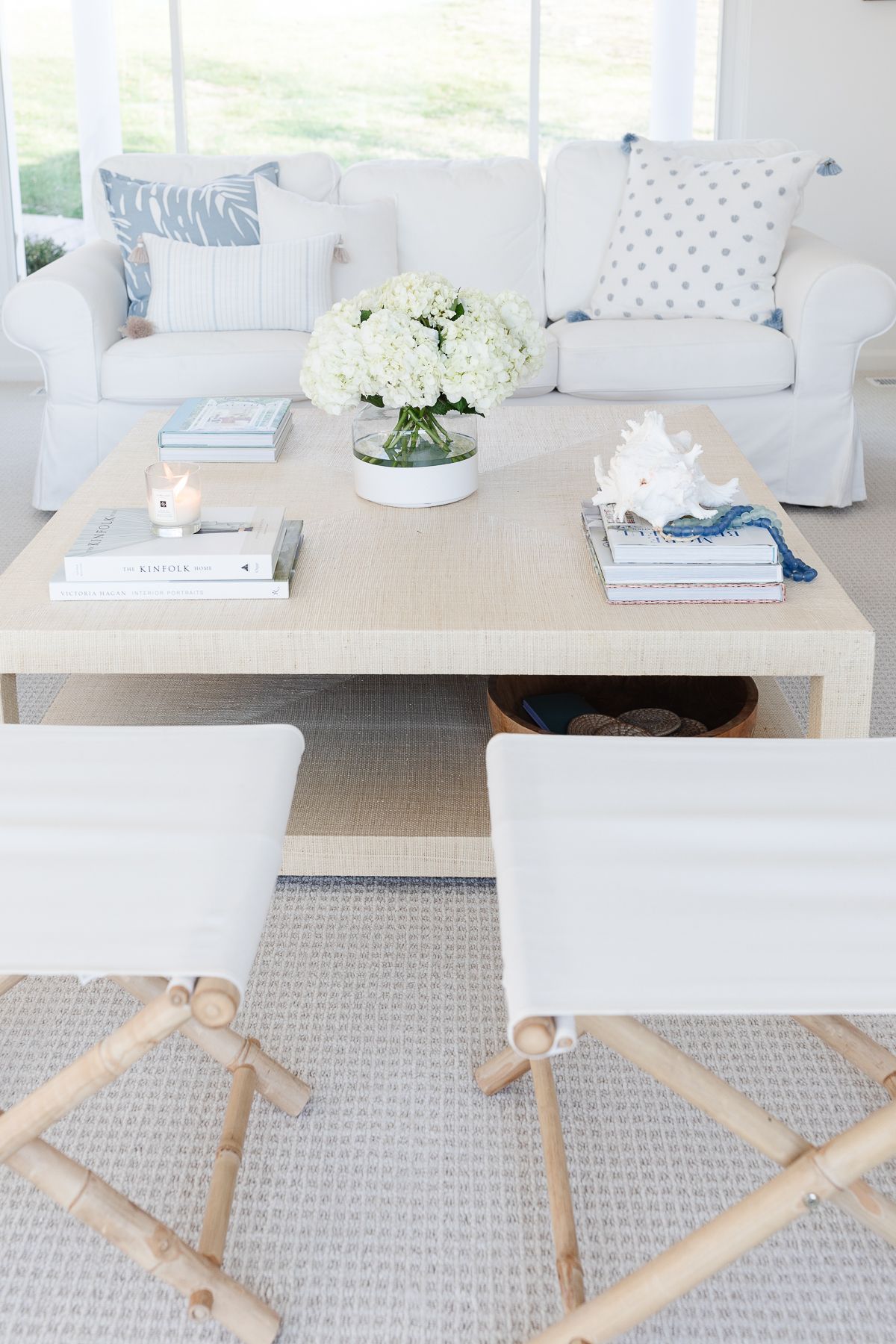 Smoke Smell Removal Secret
One of the things our readers kept mentioning seemed way out there. VOLCANIC ROCK? I'll be honest, I was skeptical. Really skeptical.
With nothing to lose but $7, it was worth a shot, right?
Find your own volcanic rock here. It's a truly effortless way to get rid of smoke smell in your home, car, or anywhere!
While we were working on updating this home, we repainted, changed flooring, fixtures and more. Nothing eliminated the smoke smell completely until we tried the volcanic rock!
How Volcanic Rocks Work
absorb moisture and odors
natural, non-toxic and environmentally friendly
place them in discreet places i.e.: under beds, sofas, etc
recharge by placing them in the sun
Crazy, right? We started using them last fall, only putting them out in the sun twice and when we returned to our lake cottage this spring, there was absolutely no evidence of odor thanks to these volcanic rocks! They are a truly effective smoke odor eliminator.
I'm still blown away. Who knew it could be so easy?
Volcanic rock is the easiest way to get rid of smoke smell in a house and it works for other odors, too!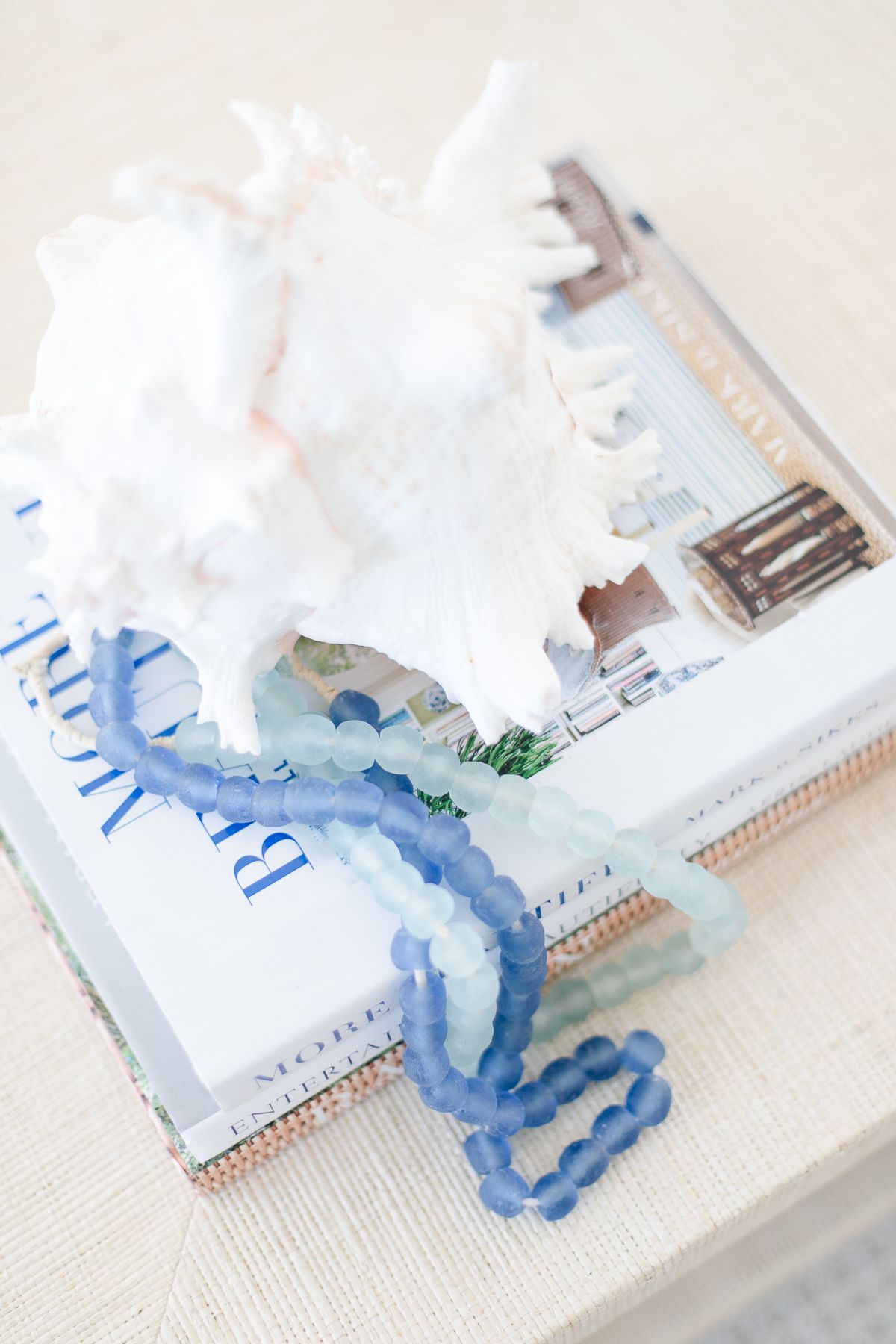 Frequently Asked Questions
Does smoke smell ever go away?
Smoke particles are microscopic, and will generally penetrate all the surfaces of a home. Tobacco smoke is often deeply embedded in a home thanks to the HVAC system, circulating the smoky air throughout the home.

While it's certainly frustrating, we found that with a variety of methods plus the use of volcanic rock, the smoke smell in both of our homes was eliminated for good!
What essential oil removes smoke smell?
While I love the fragrances of essential oils, they won't absorb or eliminate smoke smell.

However, these oils may be effective in helping to mask the smoke smell over time. Try lavender or Eucalyptus for a fresh, subtle scent that might help to overpower the stale smoke smell.
Where to Use Volcanic Rock
pet odors
shoe bins
refrigerator
cars
closets
garage
damp basement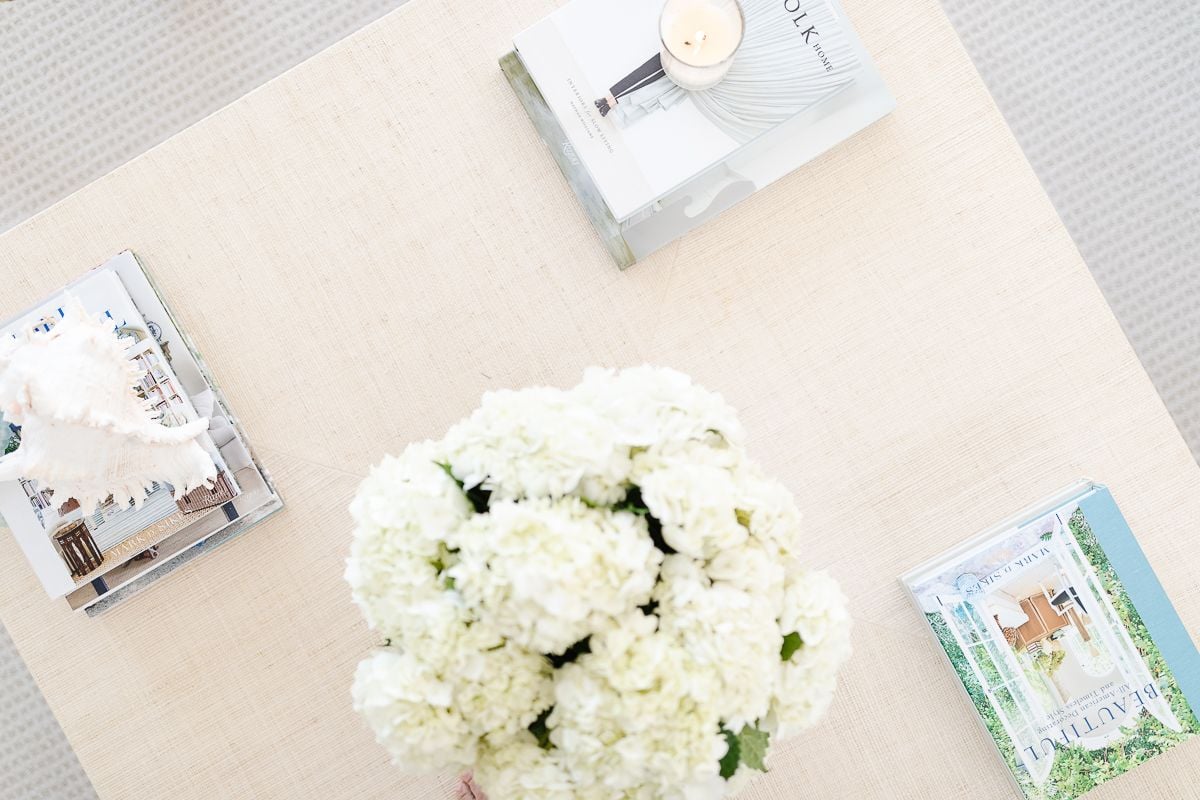 Let's keep in touch! Receive exclusive content, including never-seen-before photos, our favorite home decor DIYs and more!
More Home Fragrance Ideas