Get all the details about one of my favorite cream paint colors, Farrow & Ball White Tie.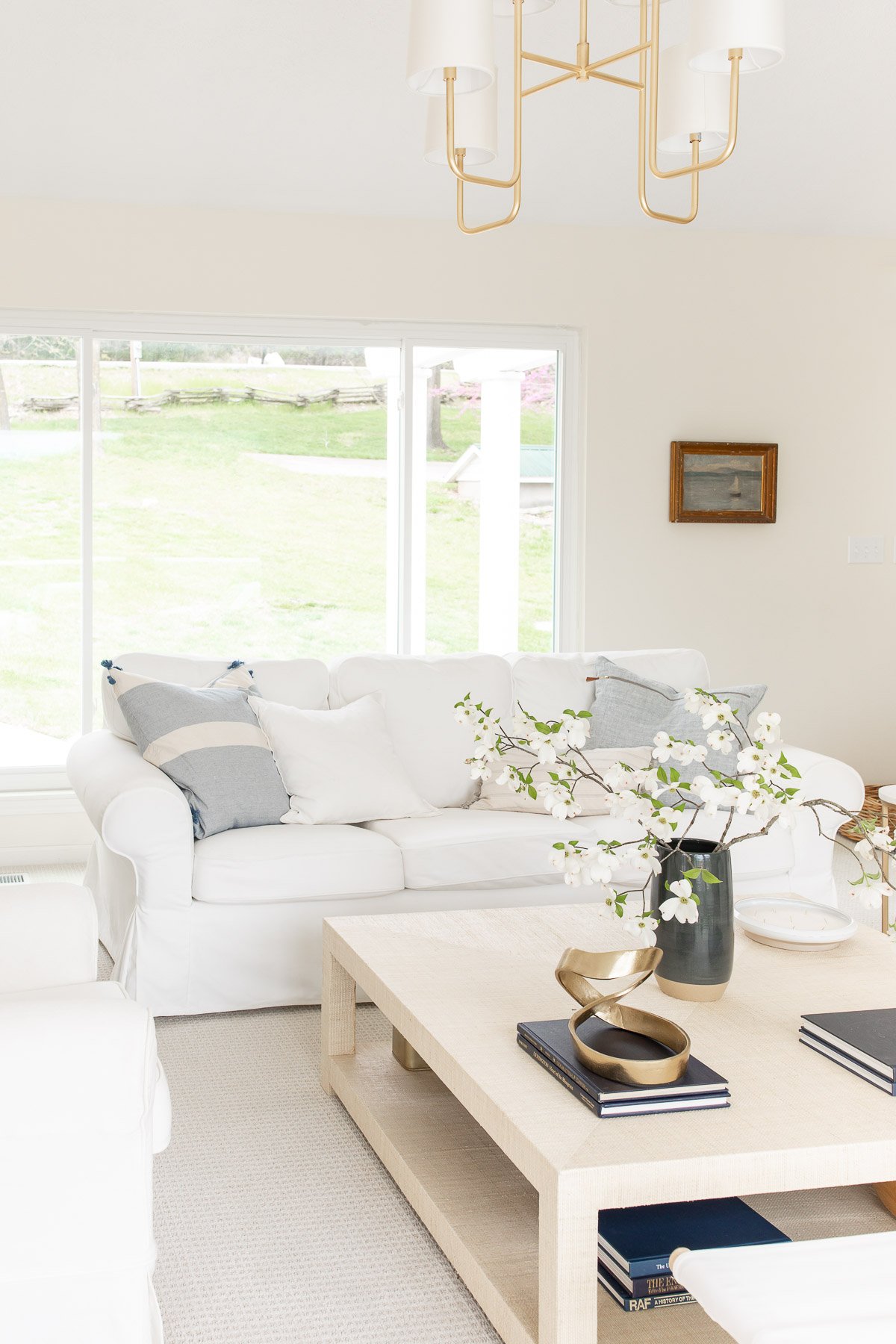 With each Instagram post I receive questions about our paint colors. I don't take selecting paint colors lightly. In fact, I slightly panic over them. Okay, completely panic over them. But you don't need to. I have you covered!
We utilize the help of painters and once it goes on, I feel committed to the color, so I want to make sure I get it right, the first time.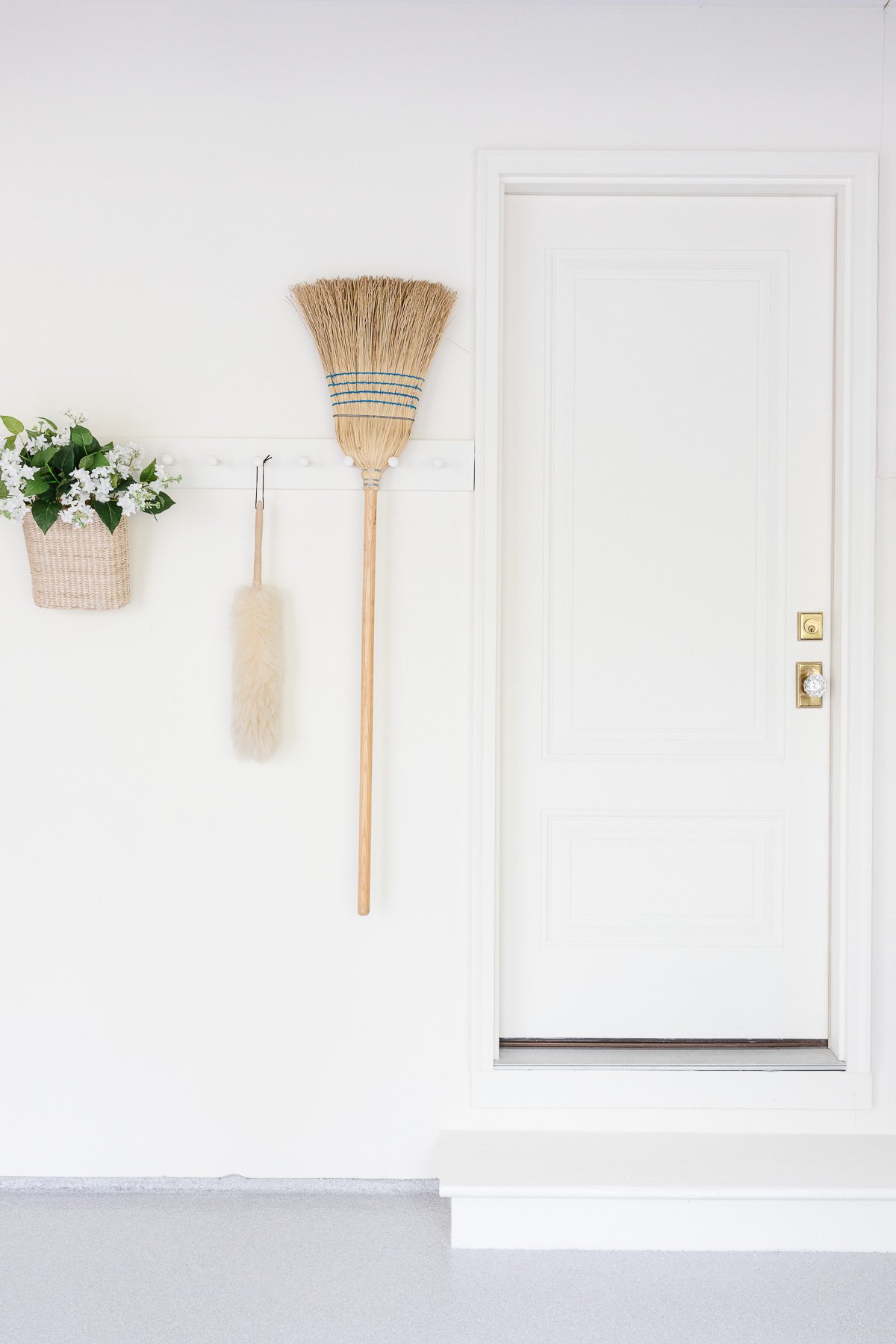 It was our hope when we purchased our current home we would just use 1-2 paint colors for the entire home. However, the lighting is vastly different in different areas of our home, so I used several different shades of cream to best fit each space.
To help you decide which paint color is right for you, I'm breaking them down with pros and cons of each, where they're best used, etc.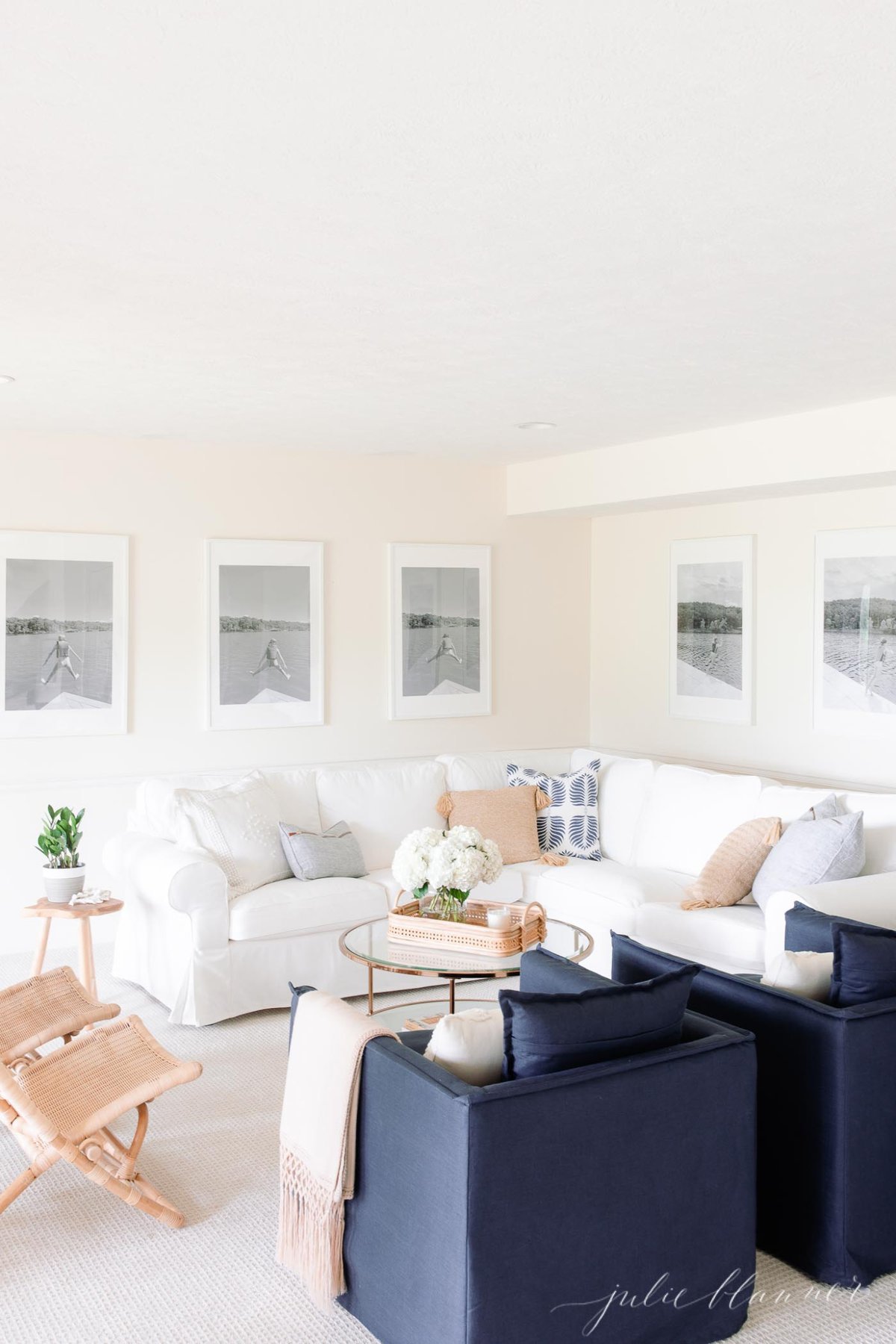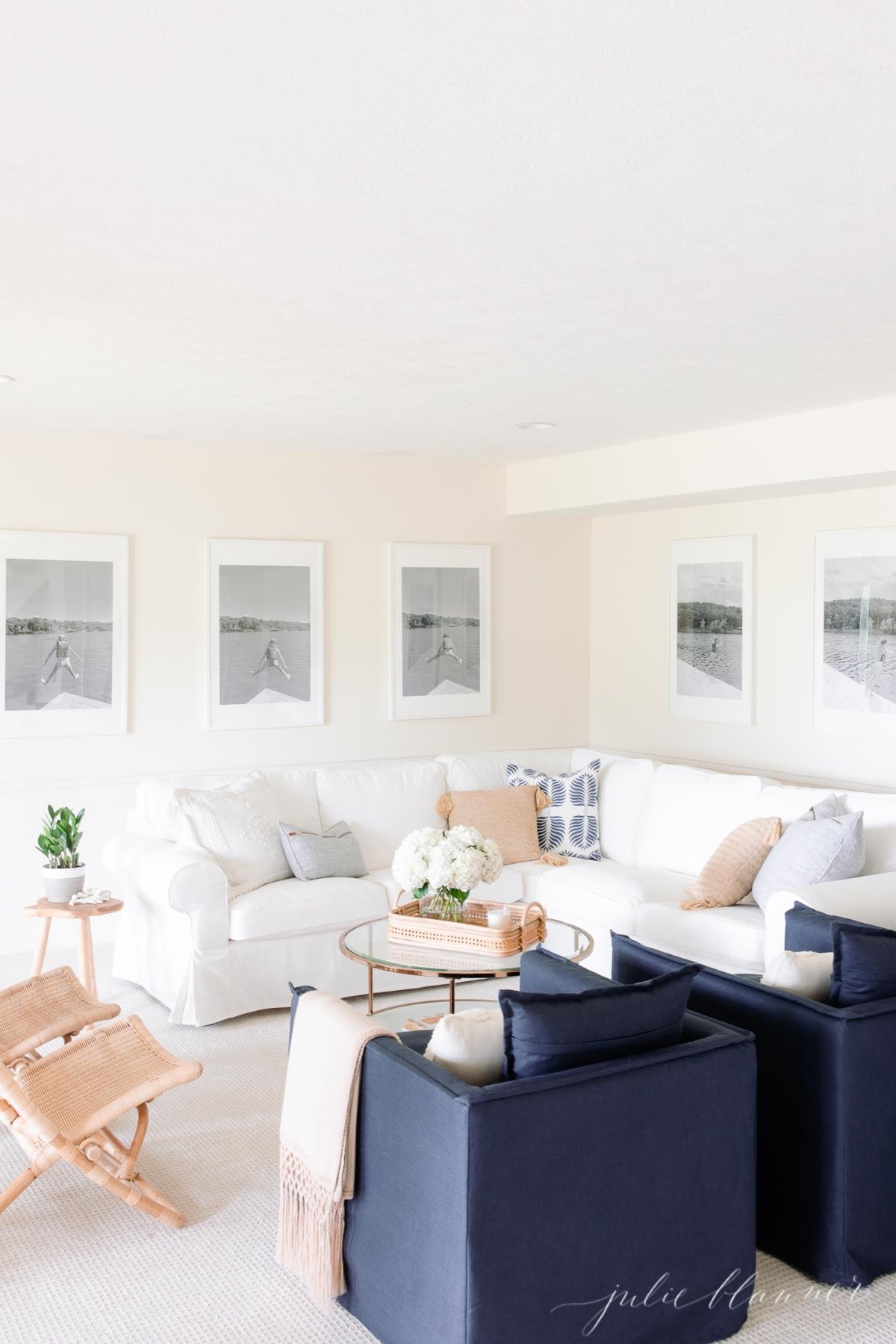 Farrow & Ball White Tie
We first used Farrow & Ball White Tie in the garage. Yes, the garage. I wanted it to feel bright, cheery and fresh and we accomplished just that with Farrow & Ball White Tie.
We loved it so much we painted the lake cottage entryway, hall, living room, kitchen, stairwell and lower living room with it as well. It's a beautiful fit for our slightly more modern lake home.
Is it a fit for every space? No.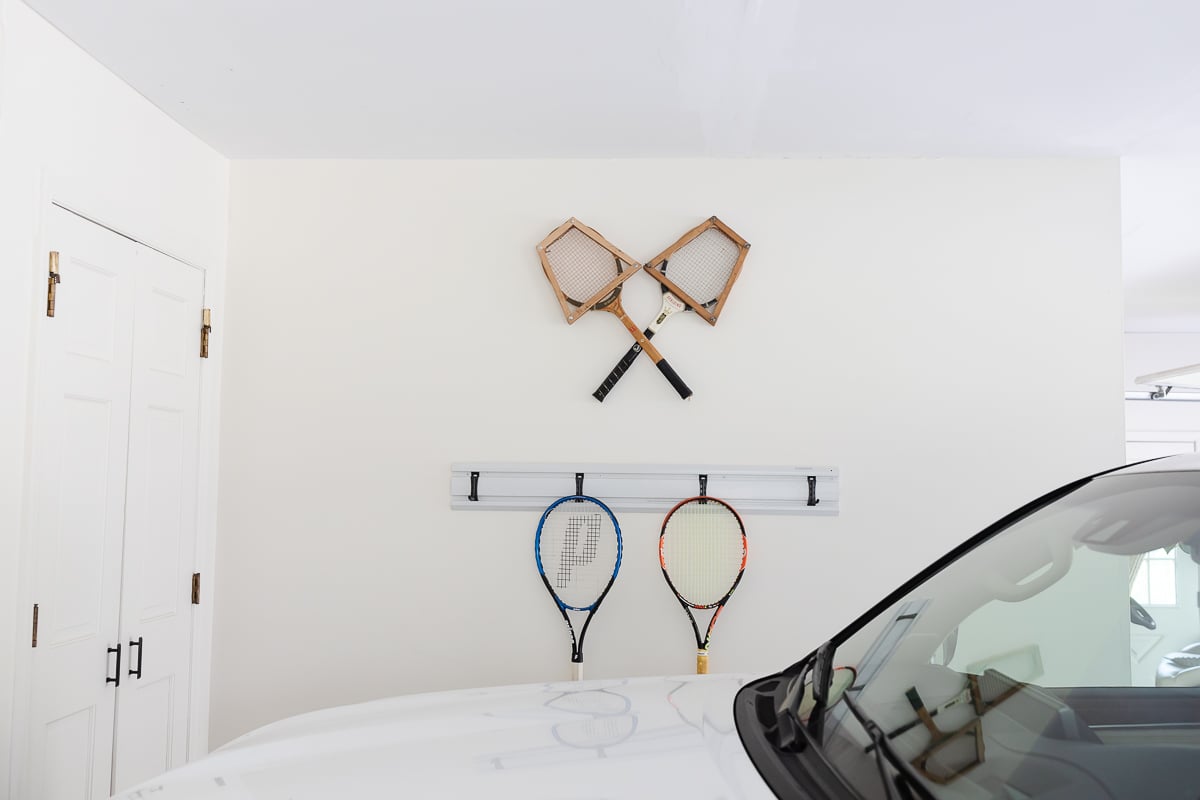 About Farrow & Ball White Tie
Fits Well In
open concept spaces
rooms with a lot of natural lighting
Makes a Room Feel
light and airy
soft
slightly warm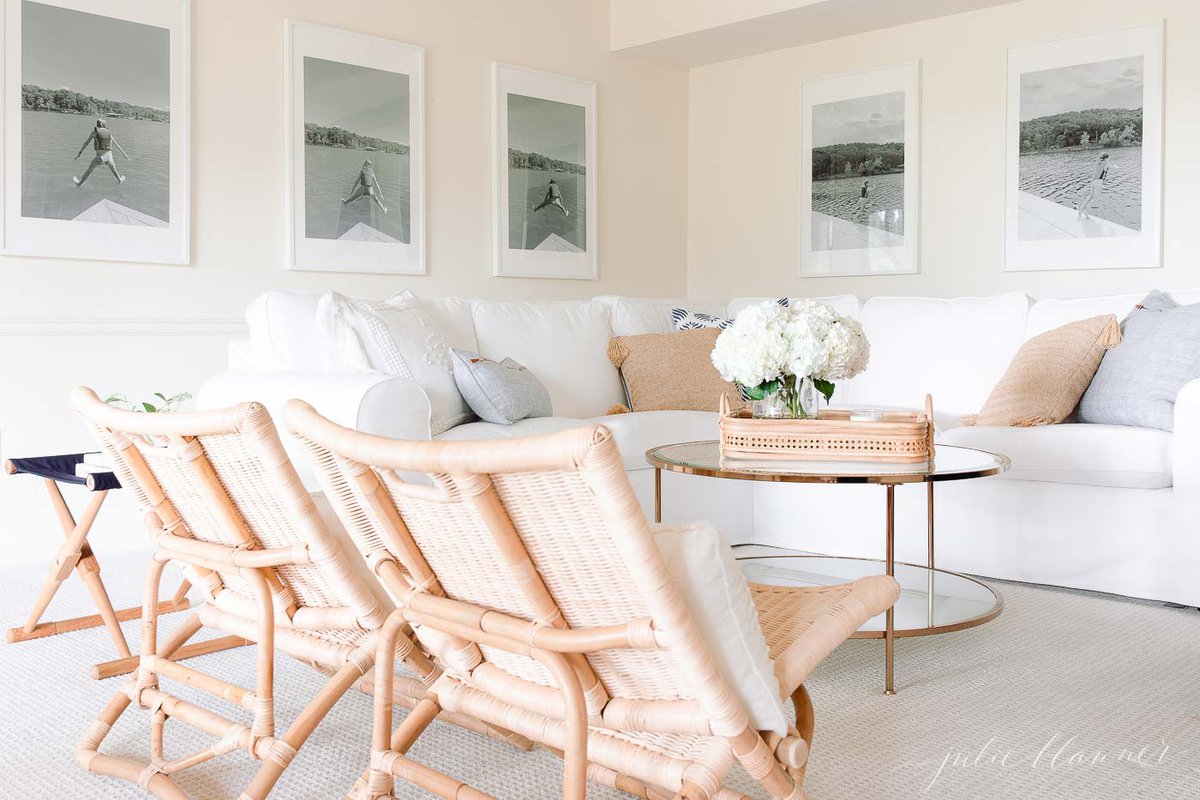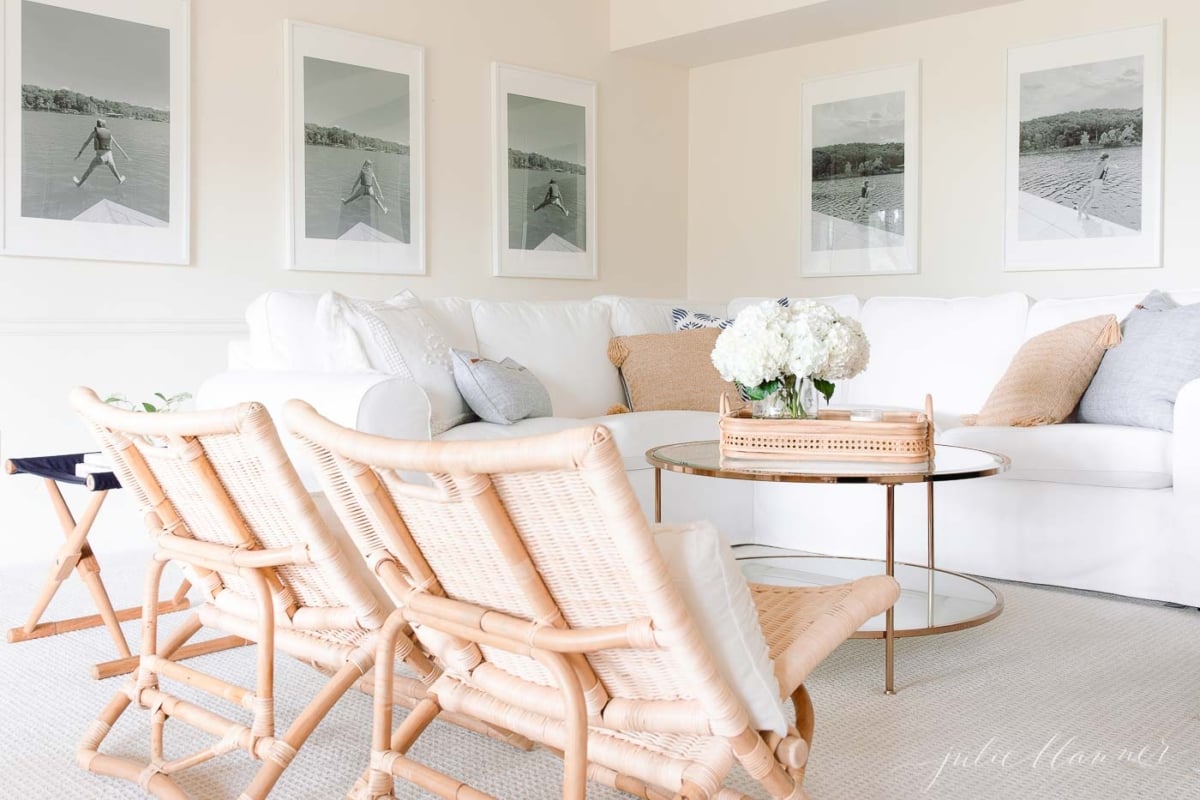 Undertones
Styles it Fits
traditional
transitional
country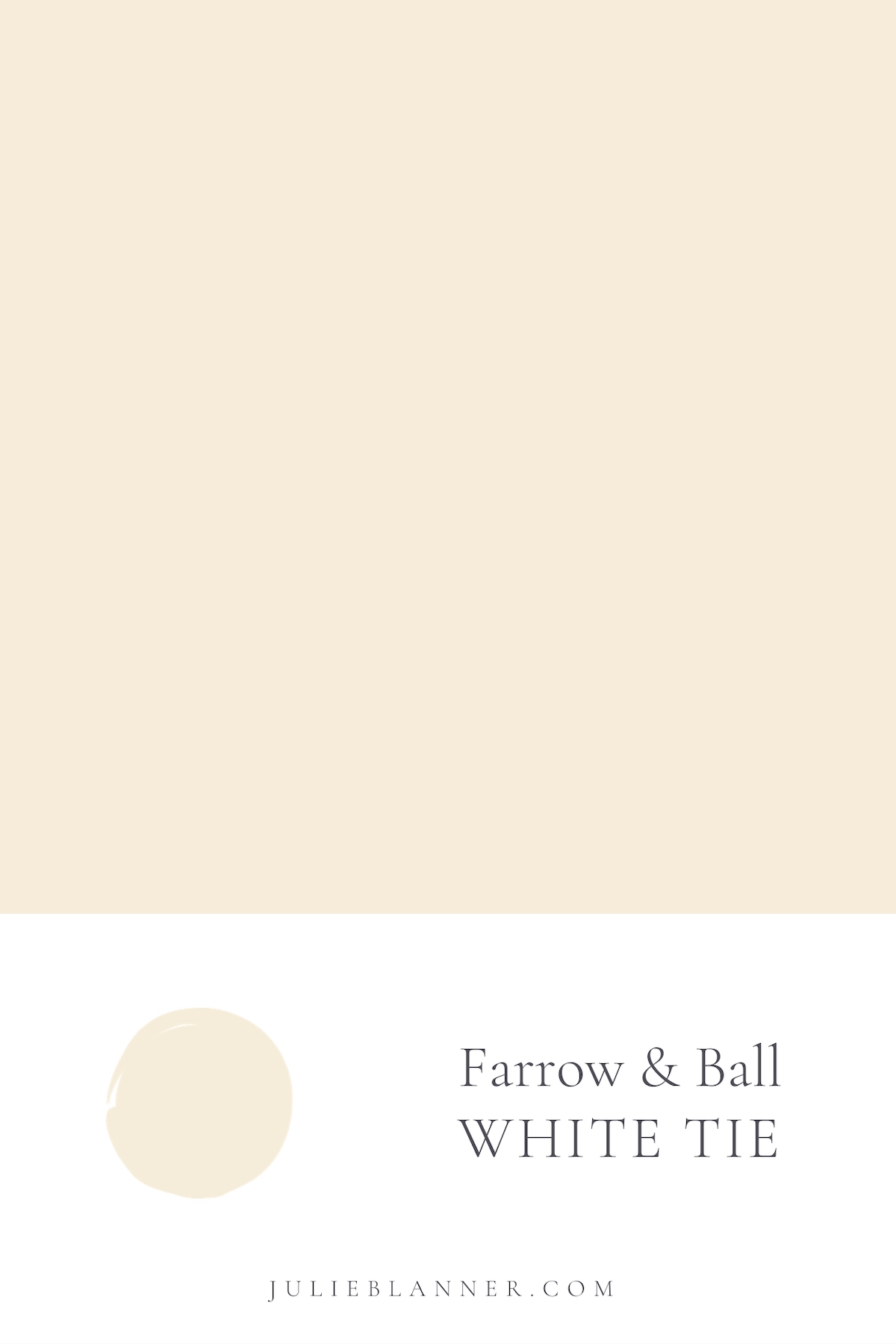 I first considered this color after seeing it in my friend Ina Garten's home. I loved how warm, yet airy it made the bedroom and office appear. (And yes, I'm dreaming, I don't know Ina).
It also appears to be a close fit to what Serena and Lily used in catalogs in 2019.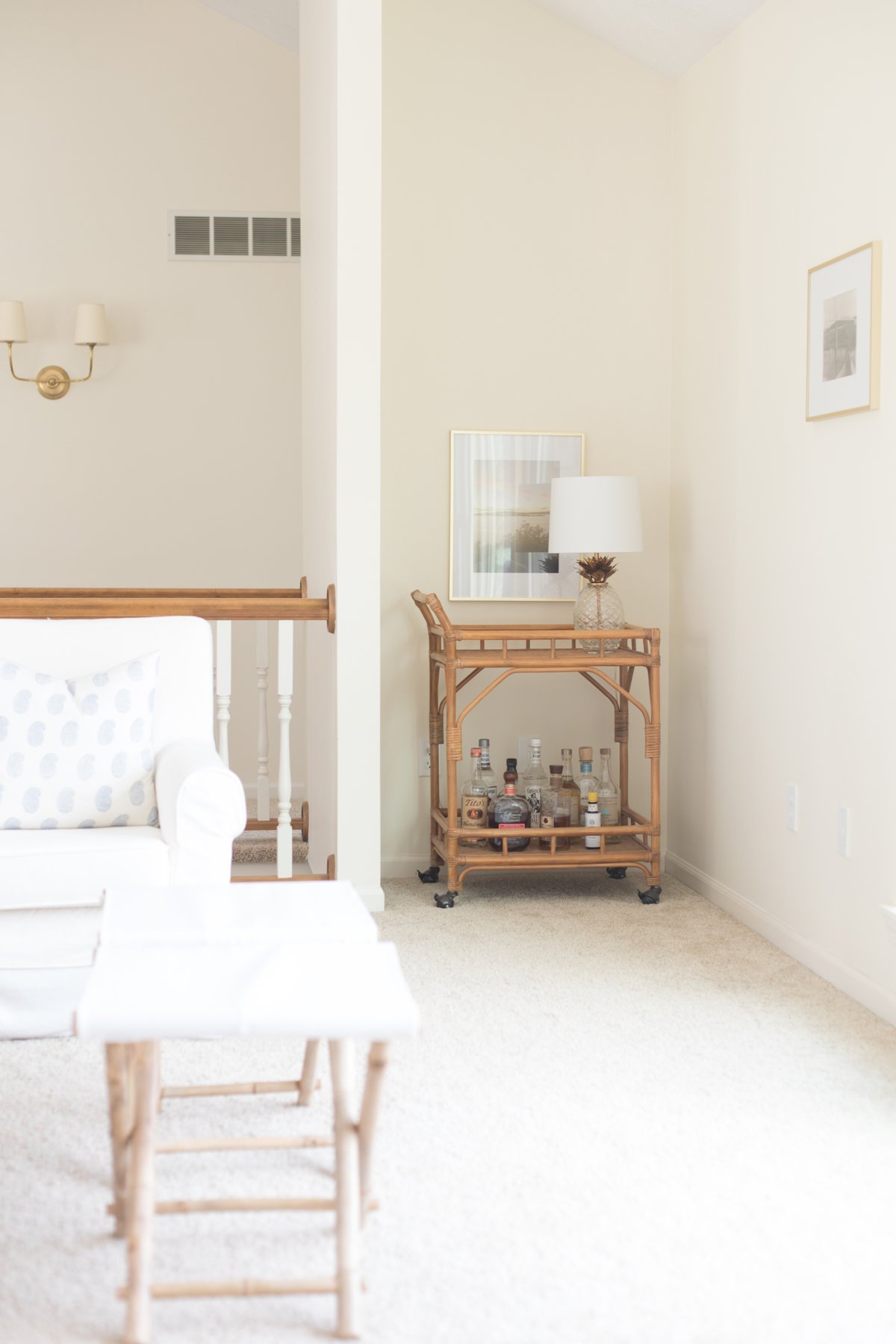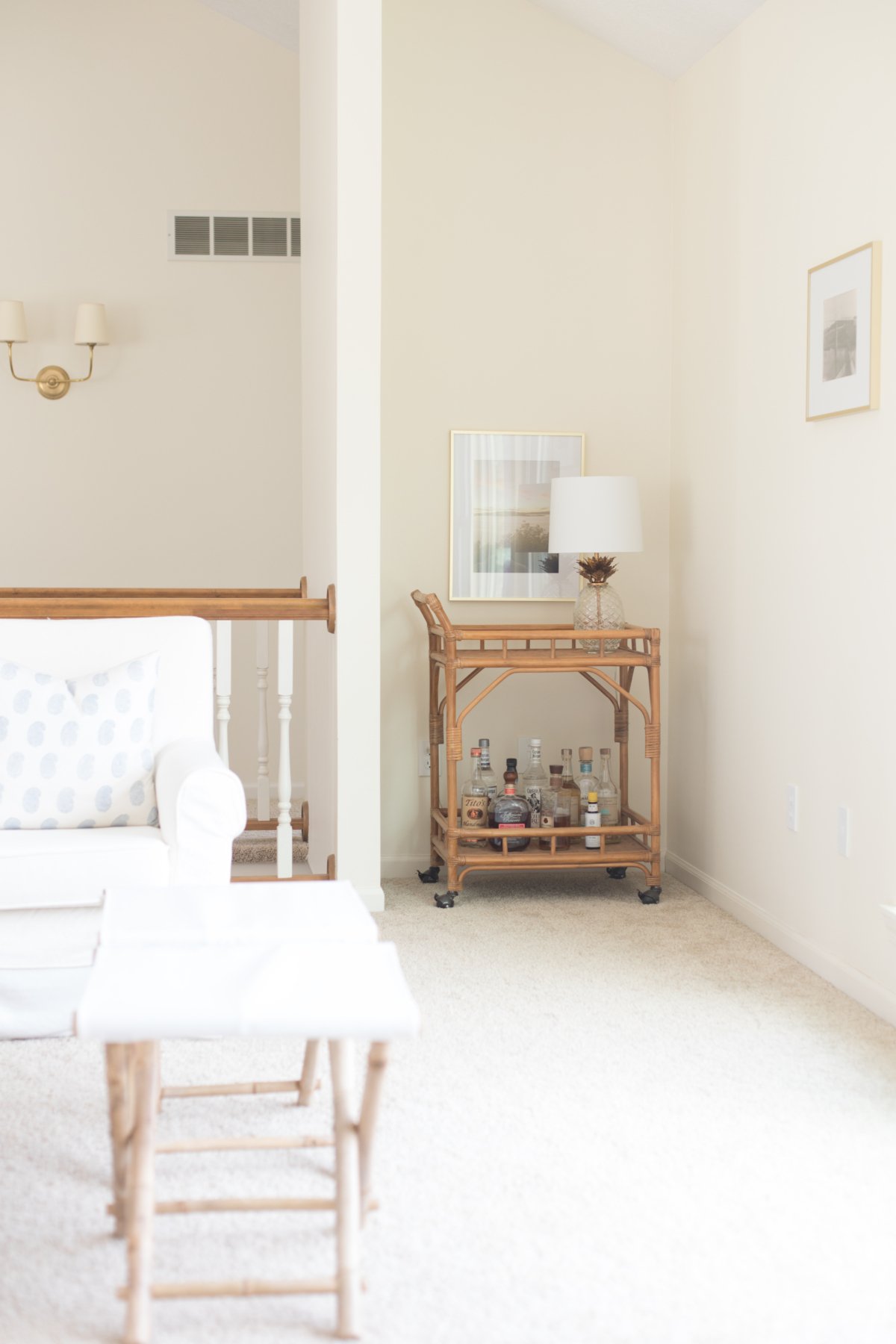 Farrow and Ball White Tie in Various Lighting
One of the things I love about this color is how different it appears at various times of day, and in different types of lighting. Below, you'll see an example of morning vs evening light in our basement living room.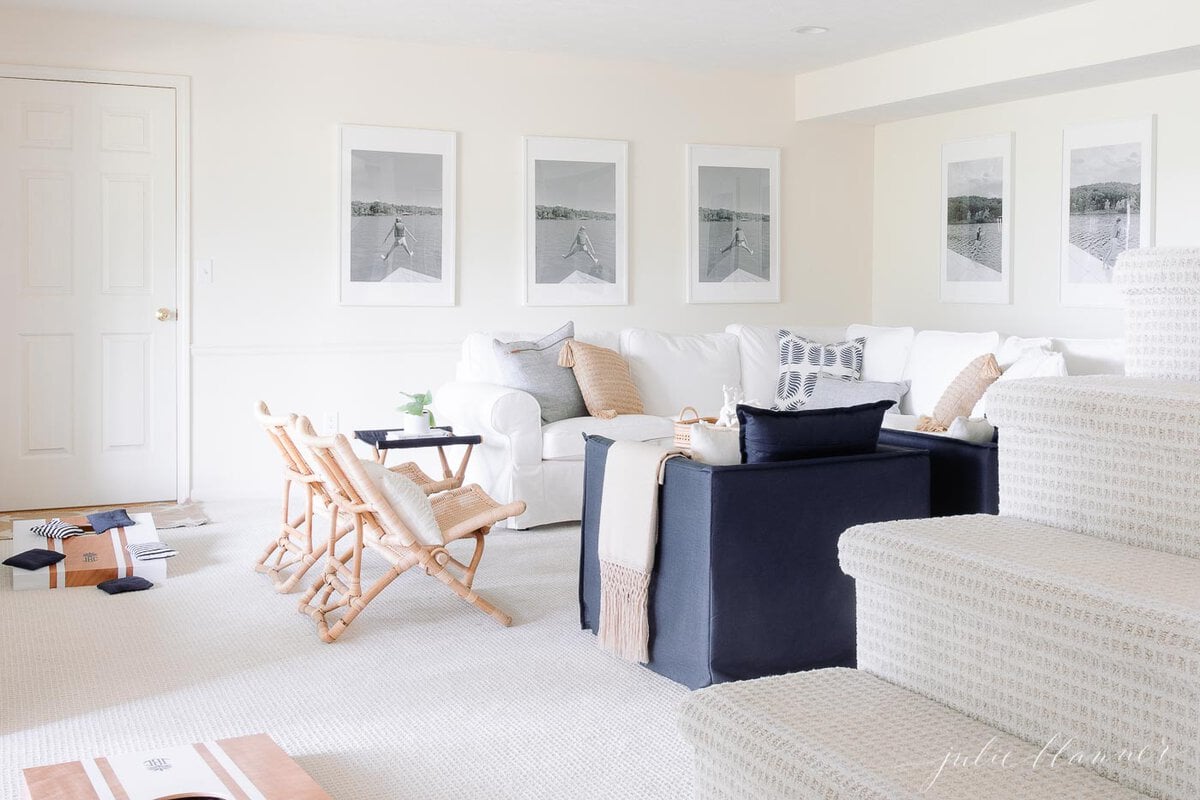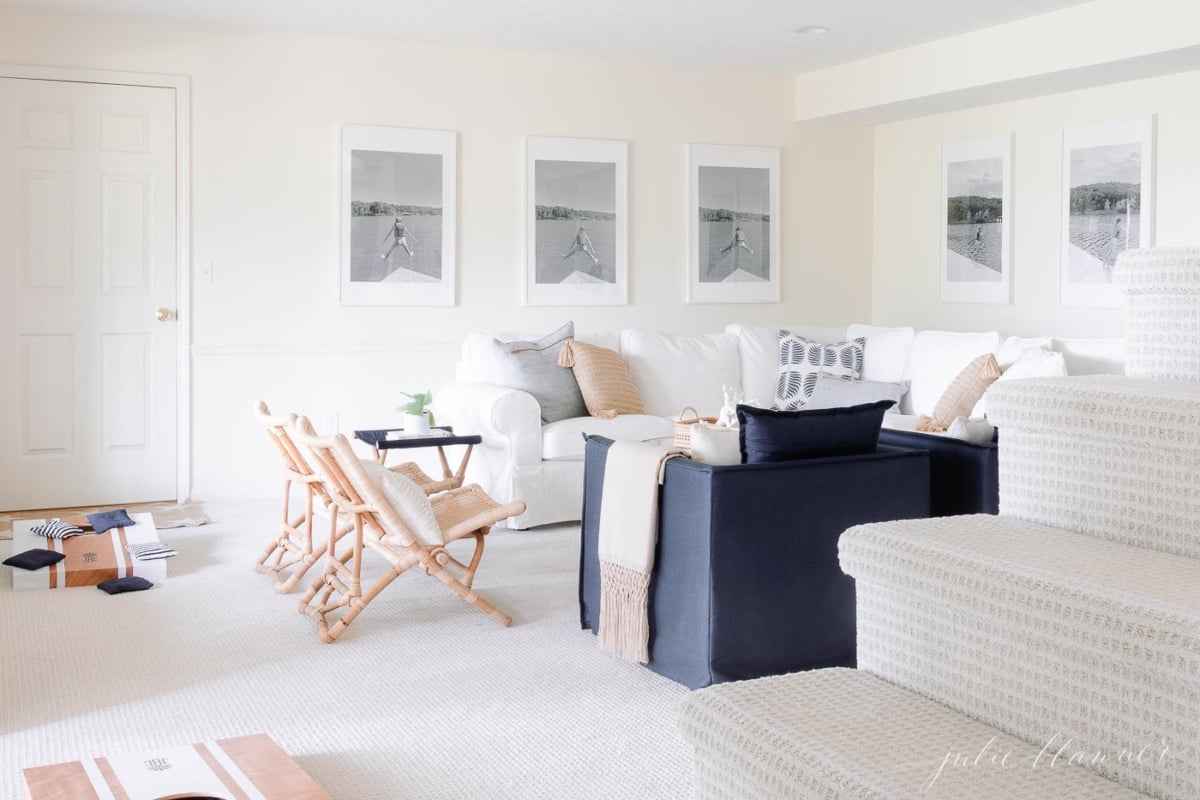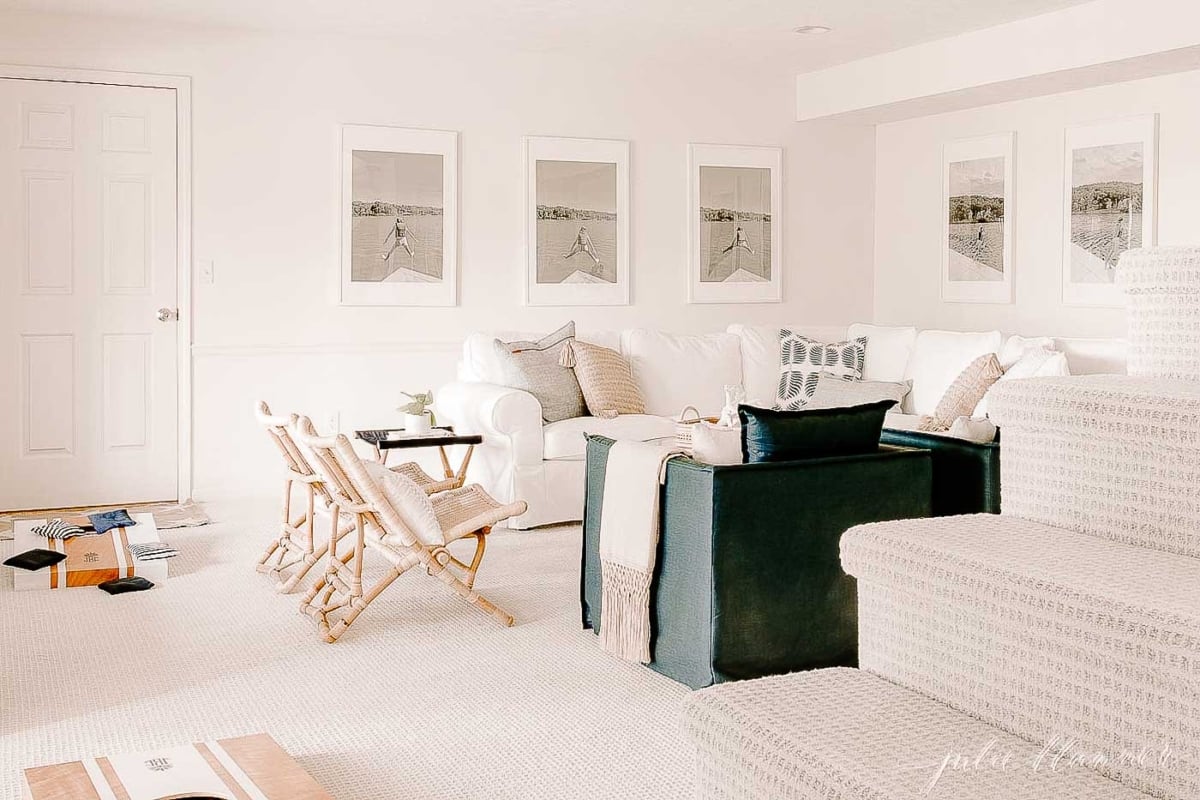 You can find all of our paint colors here and keep track of all of yours here. If you use any of them, please return to share your thoughts!
More Paint Color Inspiration
Paint Colors, Tutorials & Tips