With so many paint finishes to choose from, the choice can be overwhelming. But it doesn't have to be! Eggshell paint offers a lovely low luster finish that will enhance any color beautifully.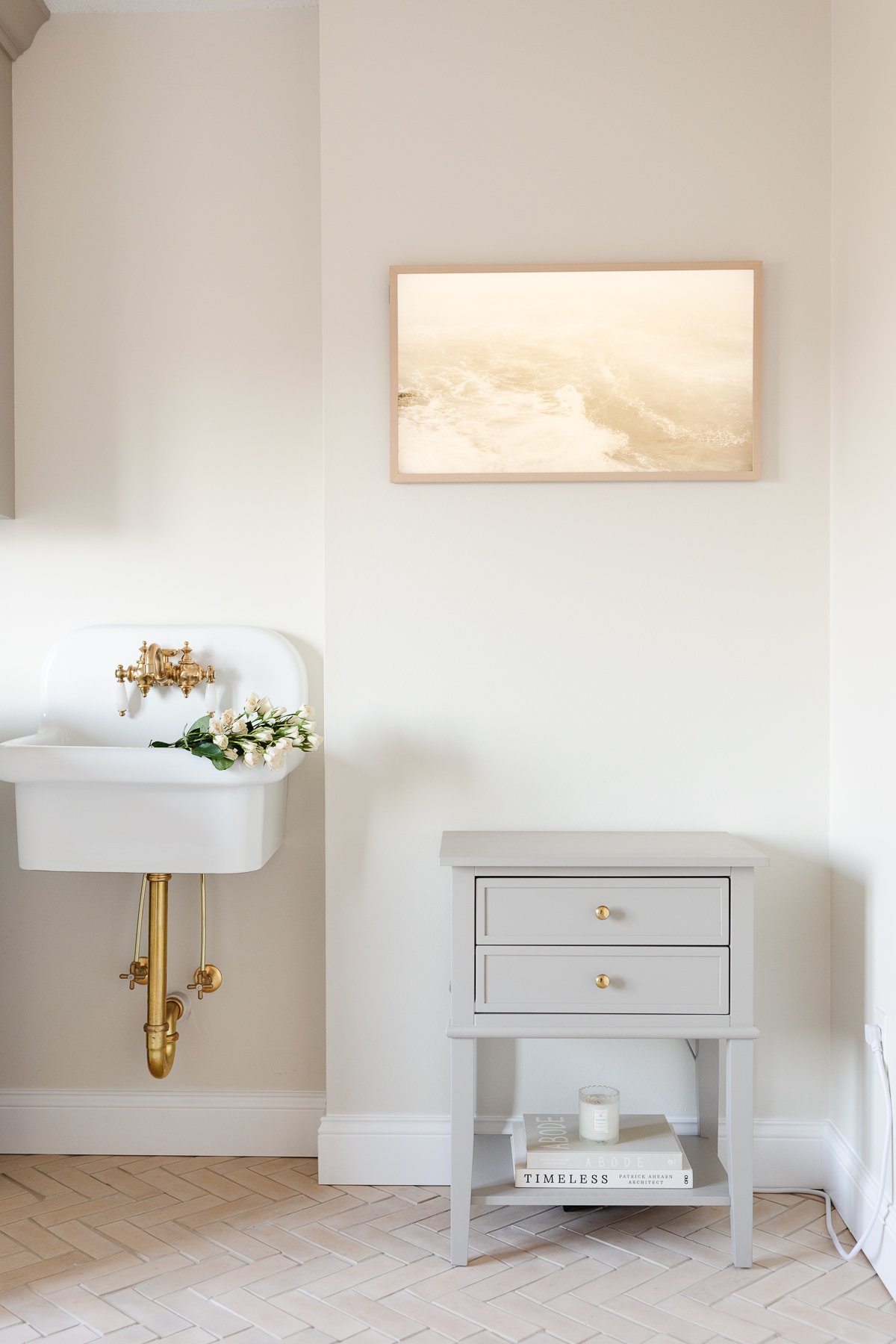 Paint is one of the easiest, least expensive ways to change a space. It can instantly transform a room from dark and dreary to light and airy! Choosing the perfect color is only part of the equation, however. Getting the perfect finish is just as important!
Eggshell paint is a beautiful option for so many spaces in your home – family rooms, bedrooms, hallways, and more. It has the perfect touch of sheen, just the softest bit of gloss for a subtle glow.
With its soft finish, eggshell paint creates a beautiful layer in any design, without demanding attention like some of the glossier sheens have a tendency to do.
Check out my post all about Paint Sheens for more information on what they are, their pros and cons, and where to use each one!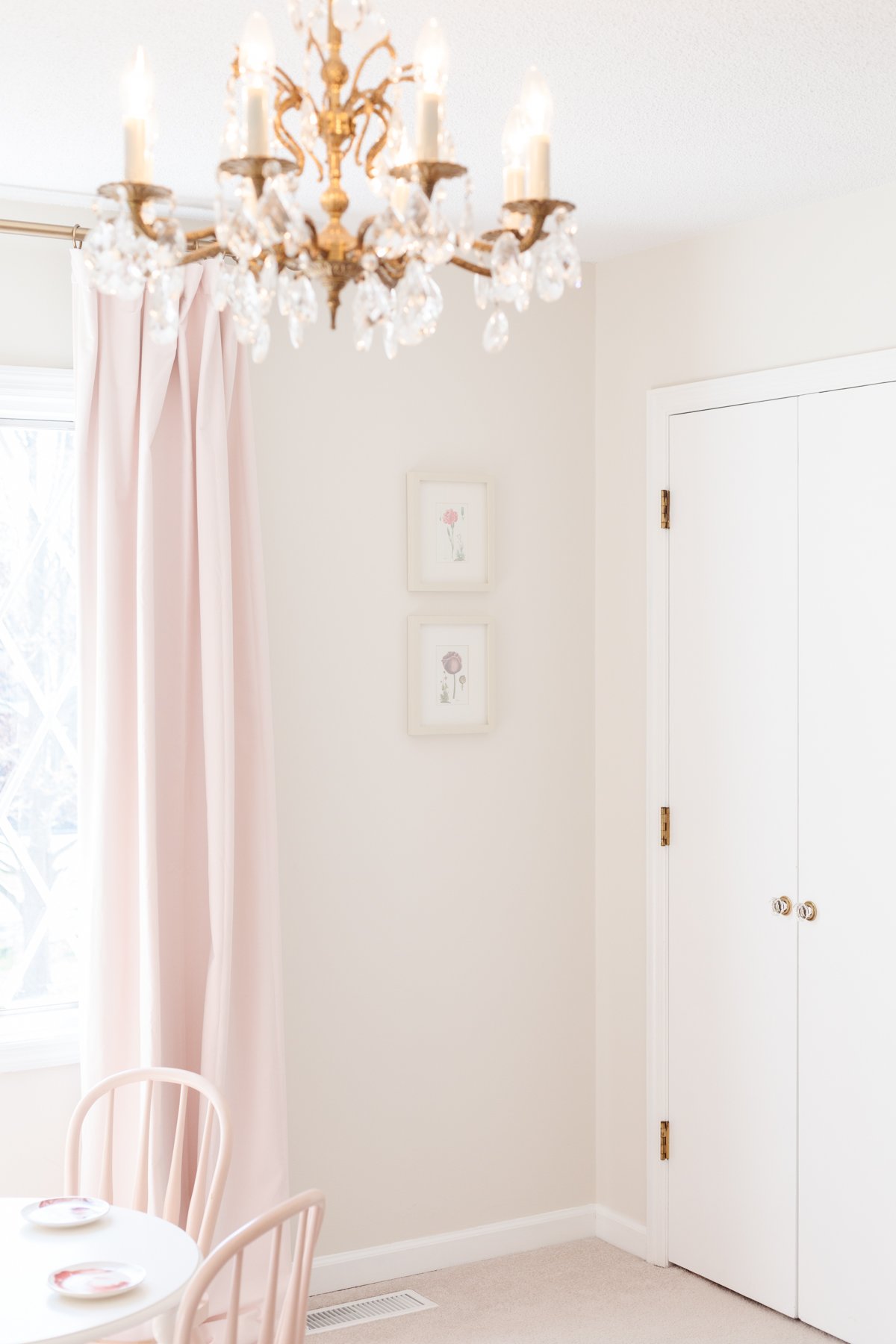 What is Eggshell Paint?
The term "eggshell" refers to the sheen, or the amount of shine, on the surface of the paint once it dries. Technically speaking, sheen is the amount of light that reflects off the surface. Sheen is often called a paint's "finish."
There is a range of sheens, from glossy to flat. Eggshell sheen falls in the low luster range, along with satin finish. The main finishes, from shiniest to dullest, are gloss, semi-gloss, satin, eggshell, flat enamel (or matte), and flat.
Eggshell paint has a low luster, low gloss surface, much like the surface of an eggshell. It has a subtle touch of sheen. It casts more of a soft glow, rather than an actual shine.
Unlike actual eggshells, however, eggshell finish is formulated to be durable. In general, the higher the sheen, the more durable and easier to clean a paint finish becomes. Eggshell paint has enough sheen to be easily washable with a damp cloth.
Another huge plus, eggshell sheen is "flat" enough to help disguise heavy texture and imperfections in walls. High gloss paints reflect light off of every bump and flaw, making them even more noticeable.
Eggshell finish, on the other hand, is low enough on the spectrum to help absorb some of that light and camouflage inconsistencies.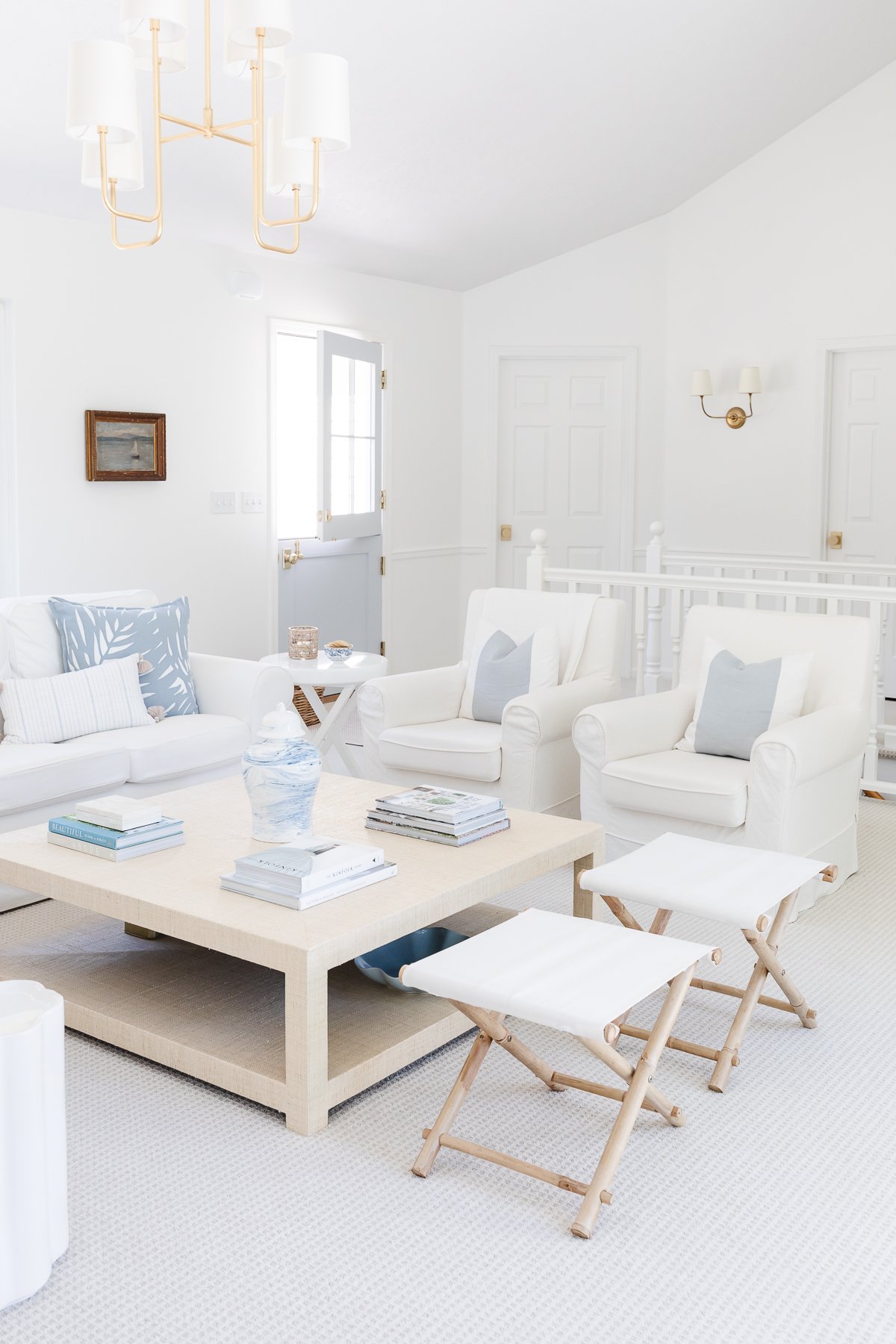 Eggshell Paint Uses
Its easy-to-clean, low luster finish makes eggshell paint a perfect choice for so many spaces in your home!
On Walls
It is a great choice for family rooms, hallways, bedrooms, even guest bathrooms or powder rooms. It's a good choice for families, since with kids nicks and dings are bound to happen. Eggshell paint can cover them without drawing attention to them.
If you're worried about cleanability – perhaps in a very young child's room or playroom – you may want to consider satin paint instead. It has just a touch more sheen, making it a bit more durable for frequent cleanings.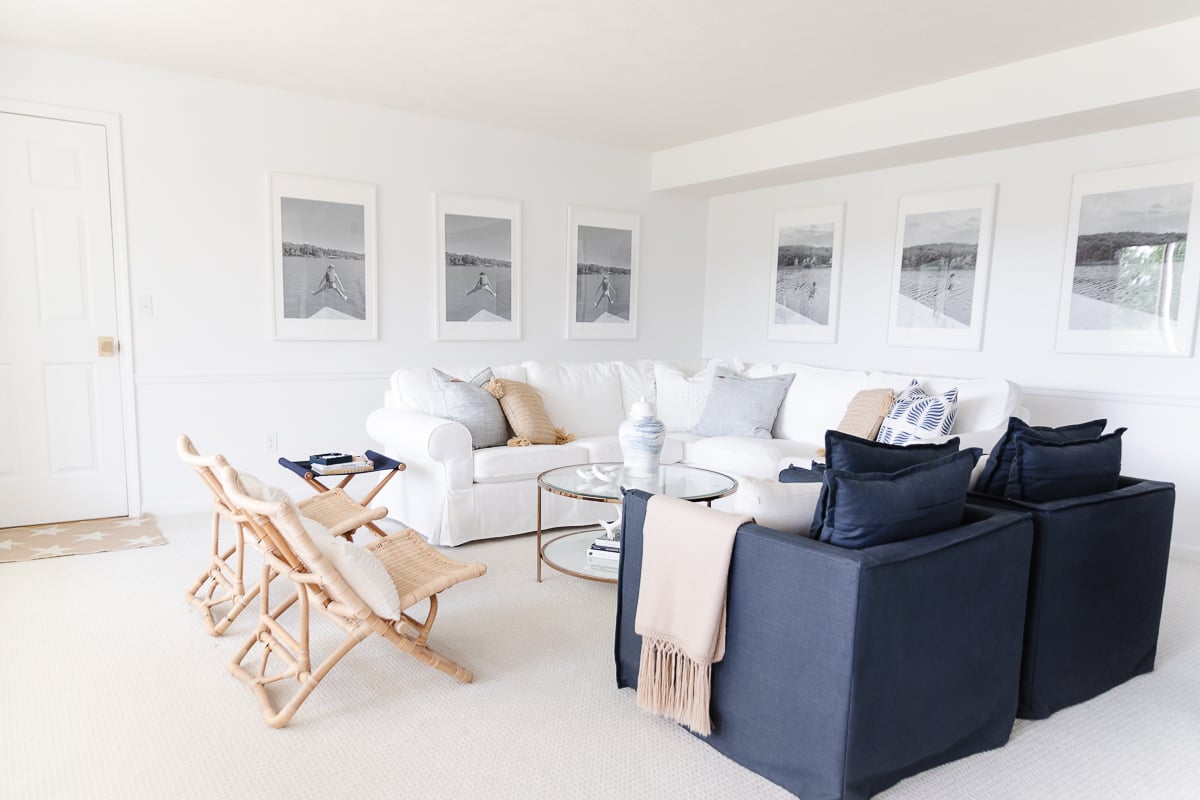 On Ceilings
A great advantage to eggshell finish is that it is suitable for ceilings! That may not sound exciting at first, but trust me, it's a big deal! Here's why:
Flat paint is typically used for ceilings since it absorbs light so well, but flat paint isn't as well-suited to walls. That means you'd need to buy separate cans of paint for your ceiling and walls, plus cut in the line between the two.
Since eggshell paint is well-suited to both, you can carry your wall paint onto your ceiling. That means less leftover paint and no cutting in – that's time and money! This is great news for anyone with white or light walls that wants their ceilings to be the same color.
It is also an advantage for anyone wanting to try the growing trend of a monochromatic room in a darker color. This is when you paint everything – the walls, ceilings, trim, and doors – in one color, usually a darker jewel-toned color. These rooms are called "jewel box rooms" because of their dark, rich monochromatic color schemes.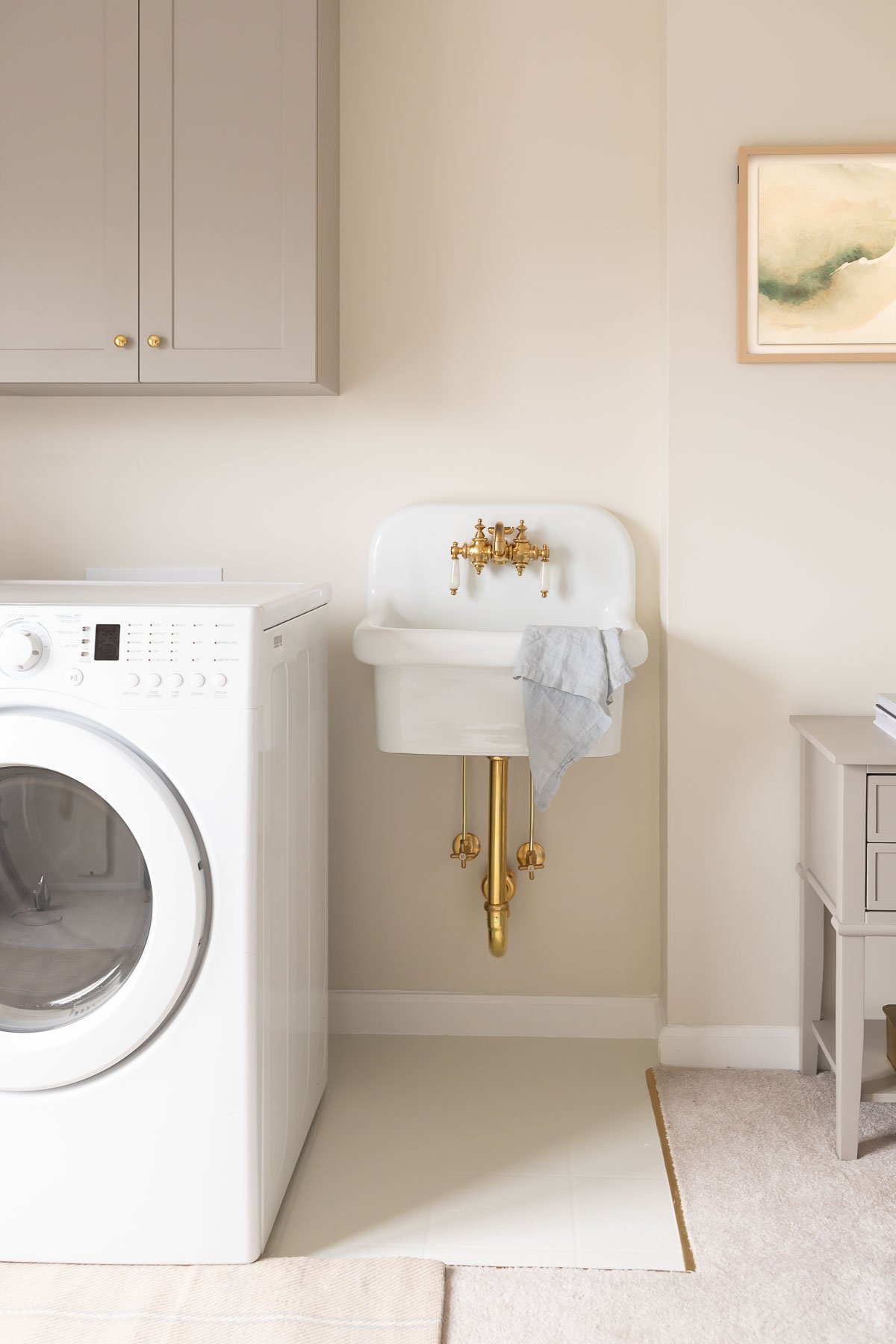 On Furniture
If you love rustic, farmhouse, or cottage style, try painting some furniture pieces in an eggshell finish! Its beautiful low-shine finish matches so well with these design styles for a soft, muted look. The eggshell finish will resemble the popular chalk paint look, with just a touch more glow.
If you're worried about cleanability, try it on an accent piece instead of one that gets a lot of daily wear and tear. Use a good-quality primer for the best adhesion, then choose the color of your choice and go for it. This subtle sheen would look lovely on an armoire, bookcase, or side table.
You can learn more about Furniture Paint and How to Paint Without Sanding here.
Where Not to Use Eggshell Paint
Eggshell paint is not well-suited to doors or trim around windows and doors. Semi-gloss is the best option for those frequently touched surfaces, because it is highly durable and easy to clean. Satin can be used as well.
For high-traffic, messy areas like kitchens and main bathrooms, you may want to consider choosing a satin finish. Or if you don't mind shine, even a semi-gloss. Eggshell is durable, but it isn't the best option for holding up to grease splatters behind a kitchen range!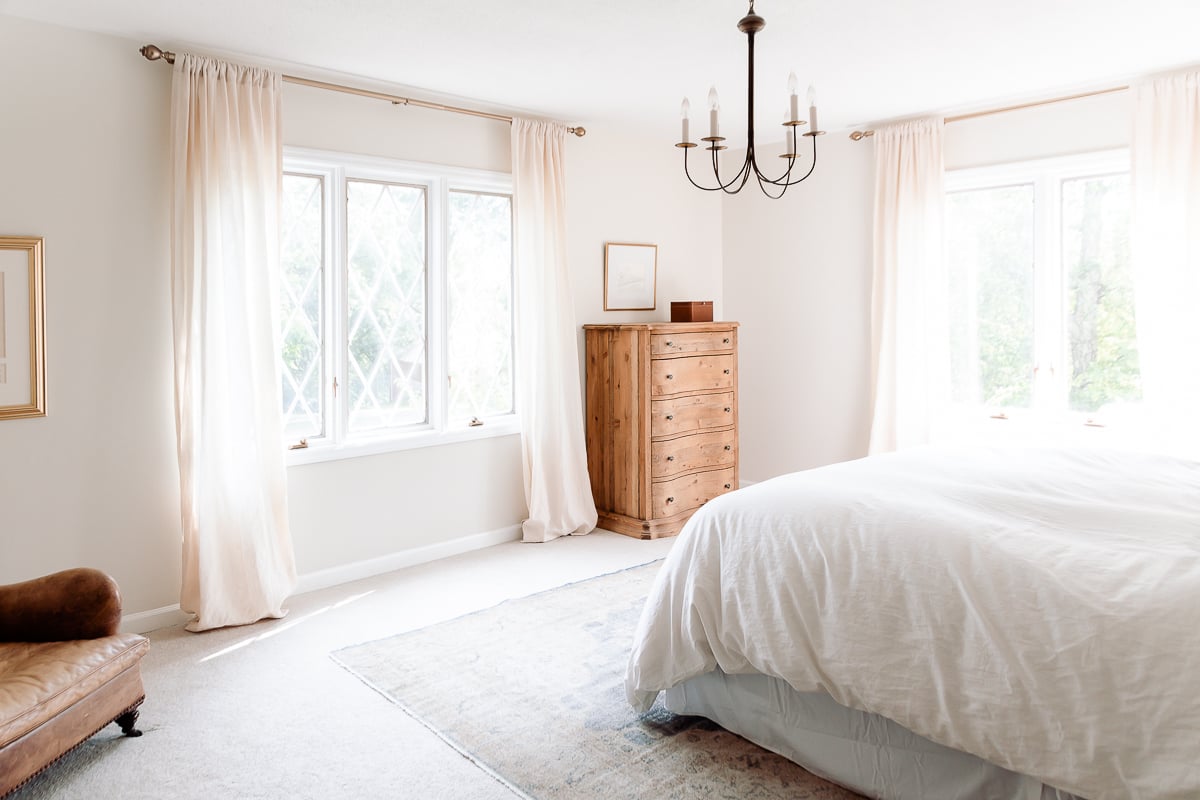 What is the difference between eggshell and satin?
Both are considered low luster sheens, meaning they don't reflect much light. However, on the range of paint sheens, eggshell has just a bit lower sheen (less glossy) than satin. Some paint companies don't distinguish between the two, and instead offer only one low luster option.
Is eggshell paint washable?
Yes, eggshell paint has been formulated to be durable and washable. It is great for family rooms, hallways, and bedrooms. Keep in mind, however, that the higher the sheen (or gloss), the more durable and washable a paint becomes, but it will also highlight imperfections in your wall. Eggshell finish is a great balance between being washable and also disguising flaws.
Do you need a primer with eggshell paint?
Primer is recommended, just like with any paint finish. It is less expensive than paint, so you'll end up saving money by letting the primer absorb into your surface first. You can also tint your primer darker if you'll be painting with a dark color. Primer hides stains and imperfections, and it provides better adhesion with your paint.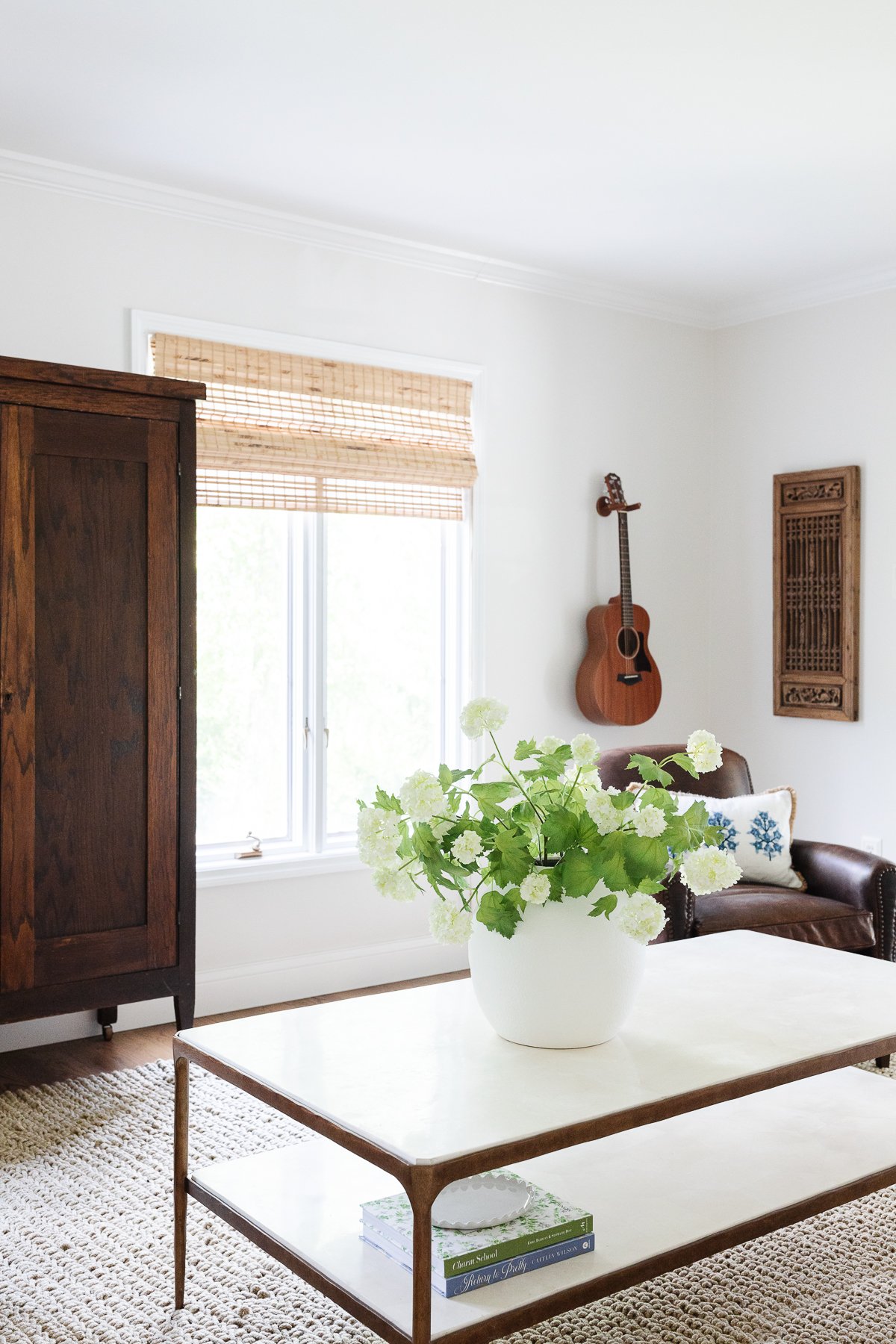 Paint Colors, Tutorials & Tips