Add a little historic charm to the exterior of your home with carriage garage doors! Learn all about them in this complete guide.
This style of garage doors does it all! You'll find all the best modern features you want in an upgrade like this, along with a little vintage appeal.
Personalize your home inside and out! It's additions like pretty garage doors that truly make a house feel like a home.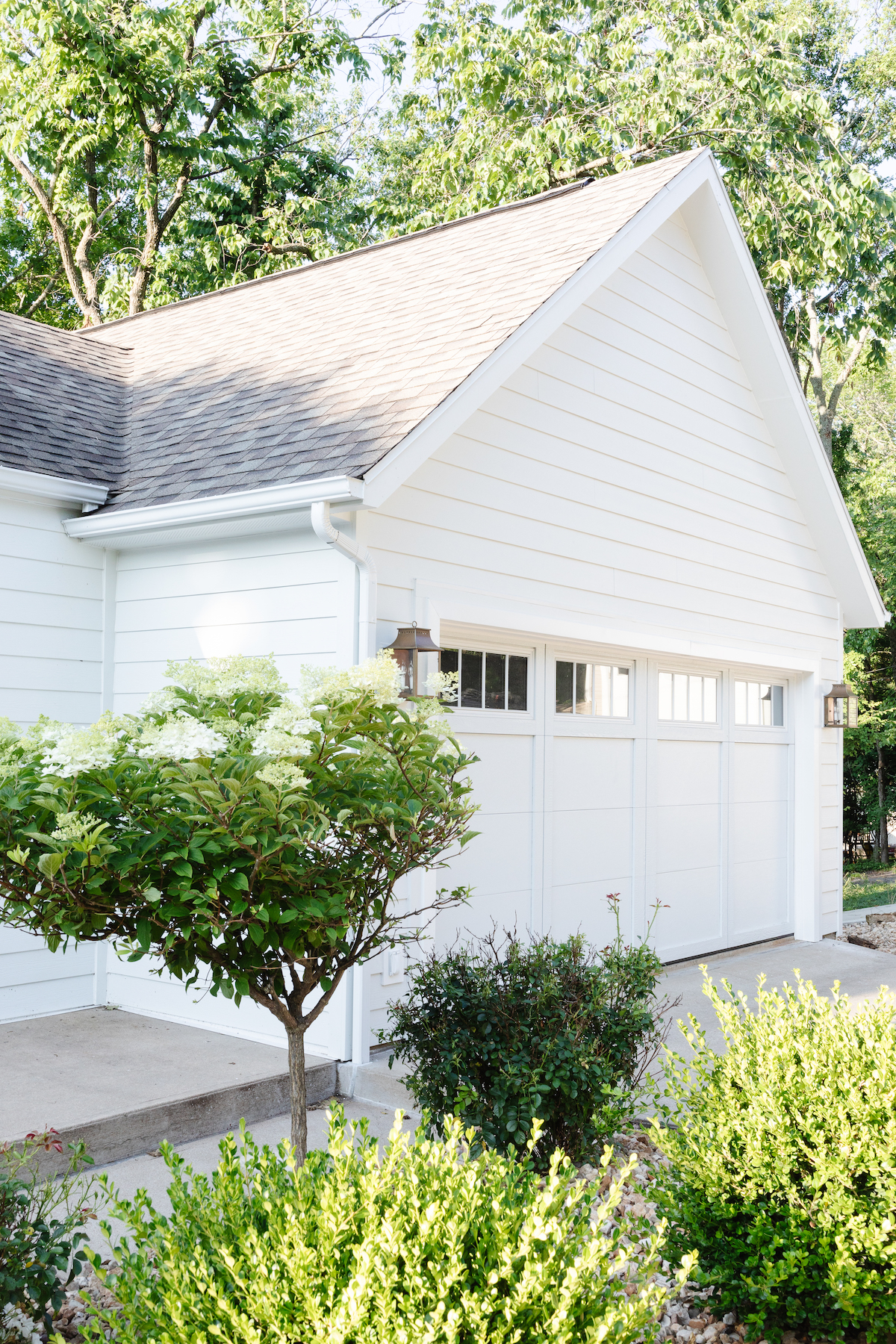 We've remodeled quite a few homes over the years. It didn't take me long to realize that updating the exterior was just as important as the interior.
There's just something about pulling up to your home and feeling good about it. Fresh paint, landscaping, a new front door… all of those items can make an incredible impact.
Don't forget the garage, though! It might be off to the side of your home, but it deserves some love too. That's why we invested in beautiful carriage garage doors for our lake home.
We wanted the exterior to match all the efforts we've put into renovating the inside! You can see the full before and after of our modern lake house here.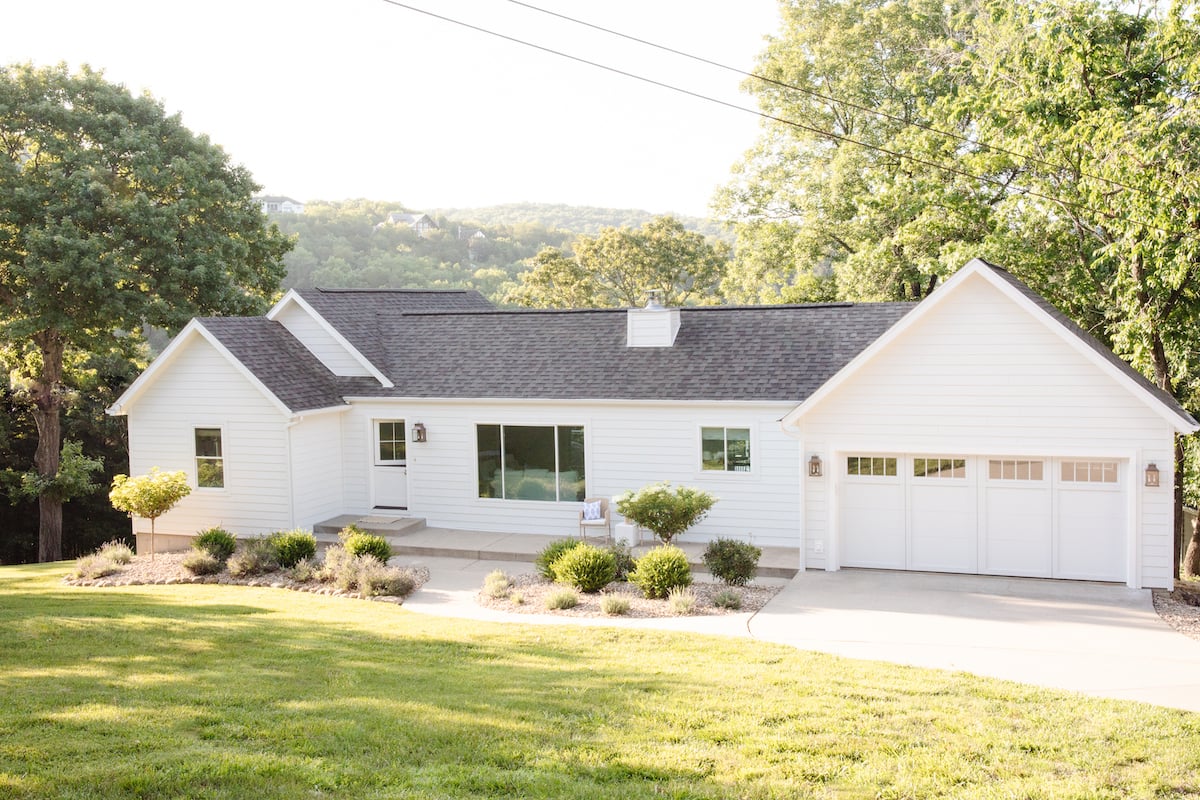 Carriage Garage Doors
Your garage door is the entrance to your garage that's meant to accommodate vehicles, no matter the style. Carriage garage doors simply have a little more detailing and charm, reminiscent of historic homes.
I'm always looking for ways to add charm to our homes. However, as a minimalist, I love when my two worlds collide: charm and function. That's why these carriage garage doors are such a great fit for us!
We were inspired by our trip to Nantucket – don't miss our guide full of great ideas for what to do there. While there, I photographed some of the most charming shingled homes featuring carriage style garage doors.
I knew that's what we needed for our lake cottage, and I'm so glad we made this update!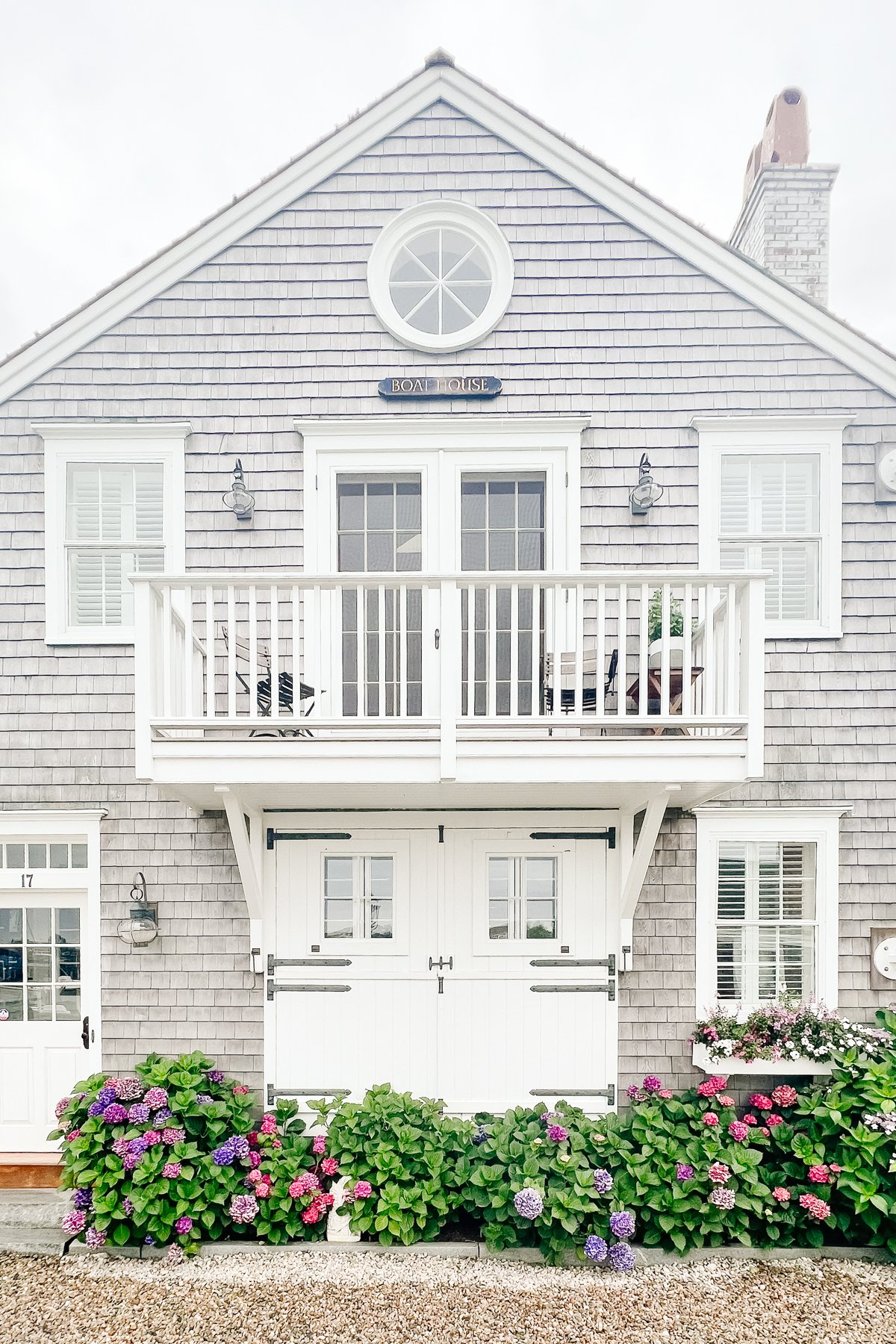 What is a Carriage Garage Door?
Traditionally, carriage style doors were used on carriage houses, which originated as a way to store horse drawn carriages. They would open and close with a swing mechanism instead of rolling up and down, in the way we think of garages today.
Carriage style doors generally feature vertical panels made of wood, with cross planks to add more detail. Some carriage doors featured windows, and that's a big part of the appeal today, too.
As automobiles began to replace horse drawn carriages, a carriage house evolved into a garage, as did the carriage garage door! Thankfully, they've adapted to our modern needs, while retaining the traditional look.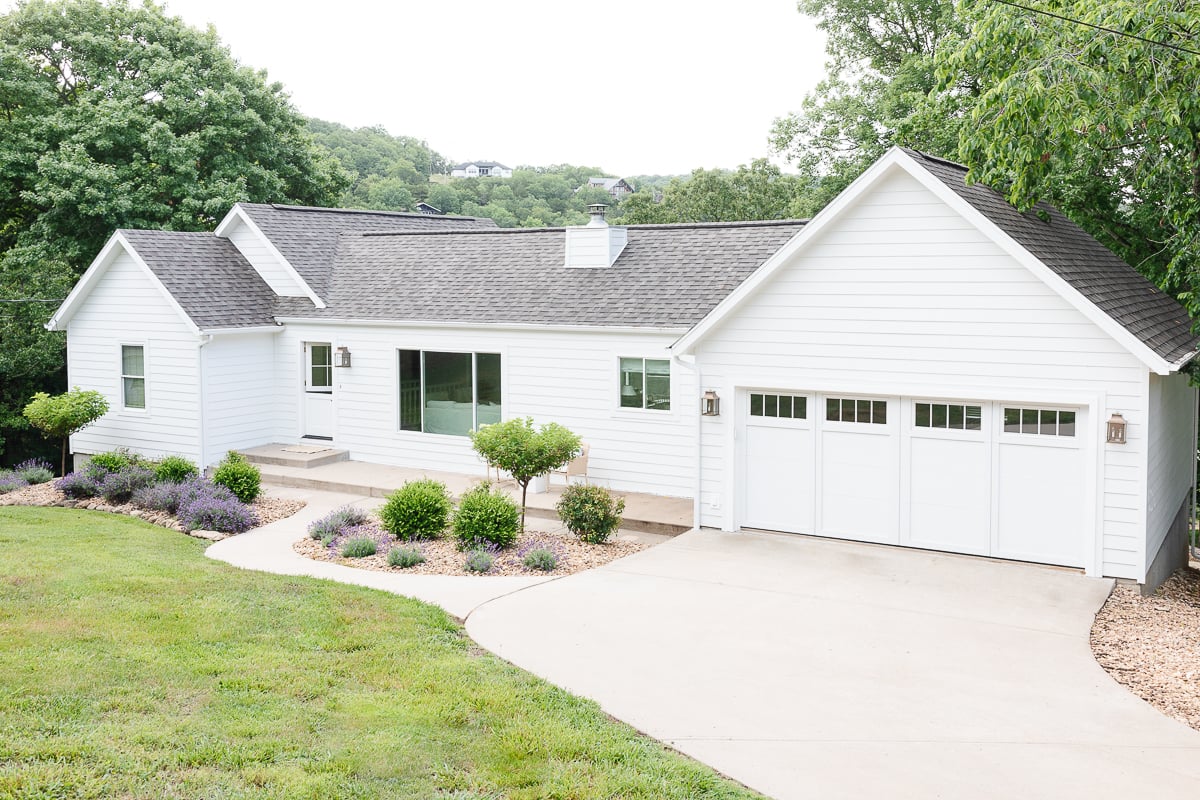 Swing Out Carriage Doors
The swinging method of opening and closing works beautifully when a garage is used for storage. If you're outfitting a guest house, barn, storage space, or any freestanding property where you won't be storing a car, this is such a charming solution!
Note that both of the Nantucket homes featured here are swinging style carriage garage doors! They add so much charm and function to these storage spaces.
You can even purchase swinging garage doors that are mechanized to work with your cars as you pull into your drive. Search for autoswing carriage doors.
Because this style opens from the center, it's considered the most historically accurate option.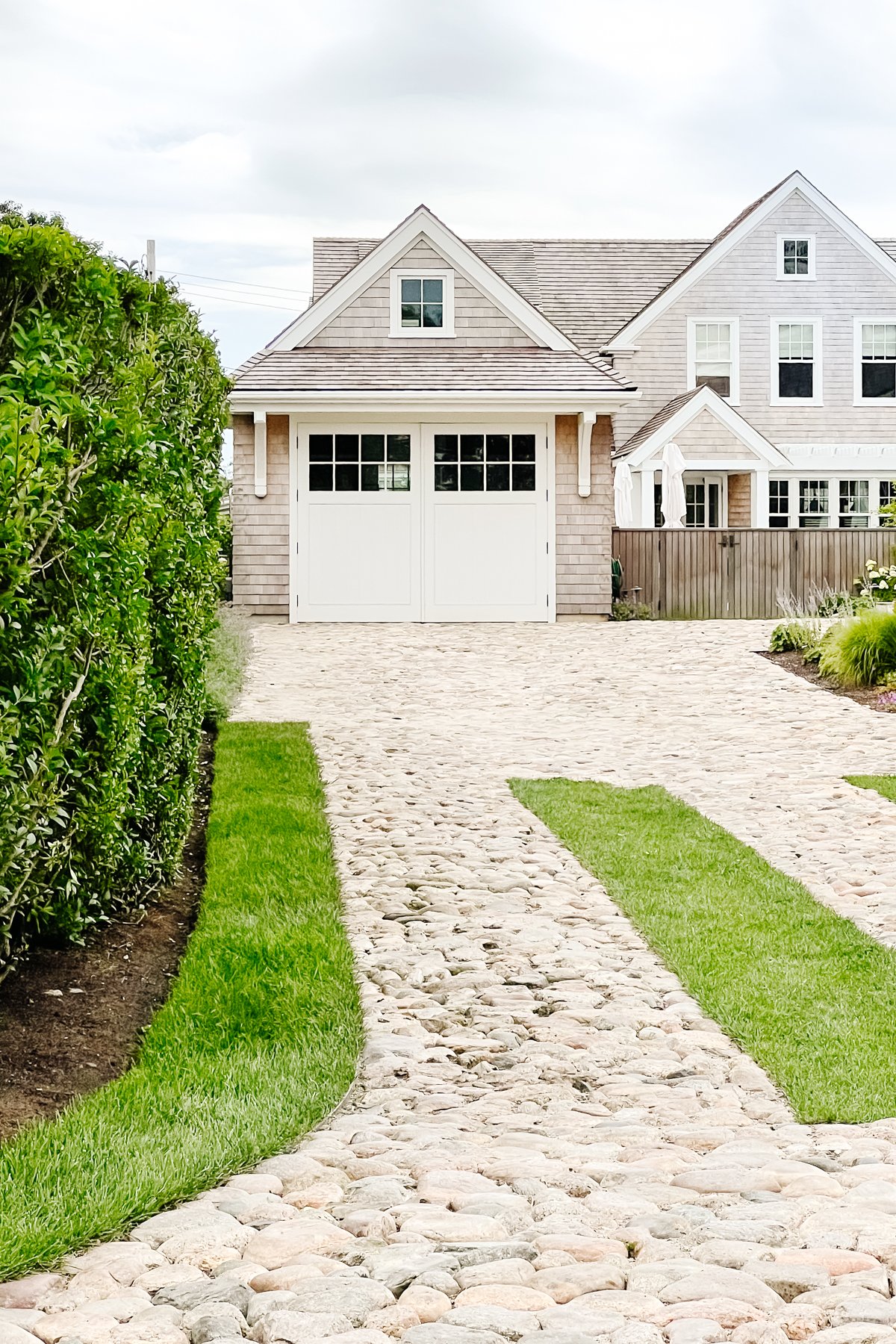 Overhead Carriage Doors
While swinging carriage doors bring a lot of charm and function in certain settings, they don't work for many homeowners.
Most of us want to capture this historic look in a more modern way – we need this charming style for our garages that open and close to store our cars! Thankfully, they are now built to open overhead with standard garage-door openers too.
That's where a carriage style design can work so beautifully. You'll get the look of historic charm, in a more modern rolling design that functions as any other paneled garage door would.
Our garage carriage door is one unit that slides up and down with the hit of a button. The extra detailing, windows and trim simply gives us the carriage style look that we love!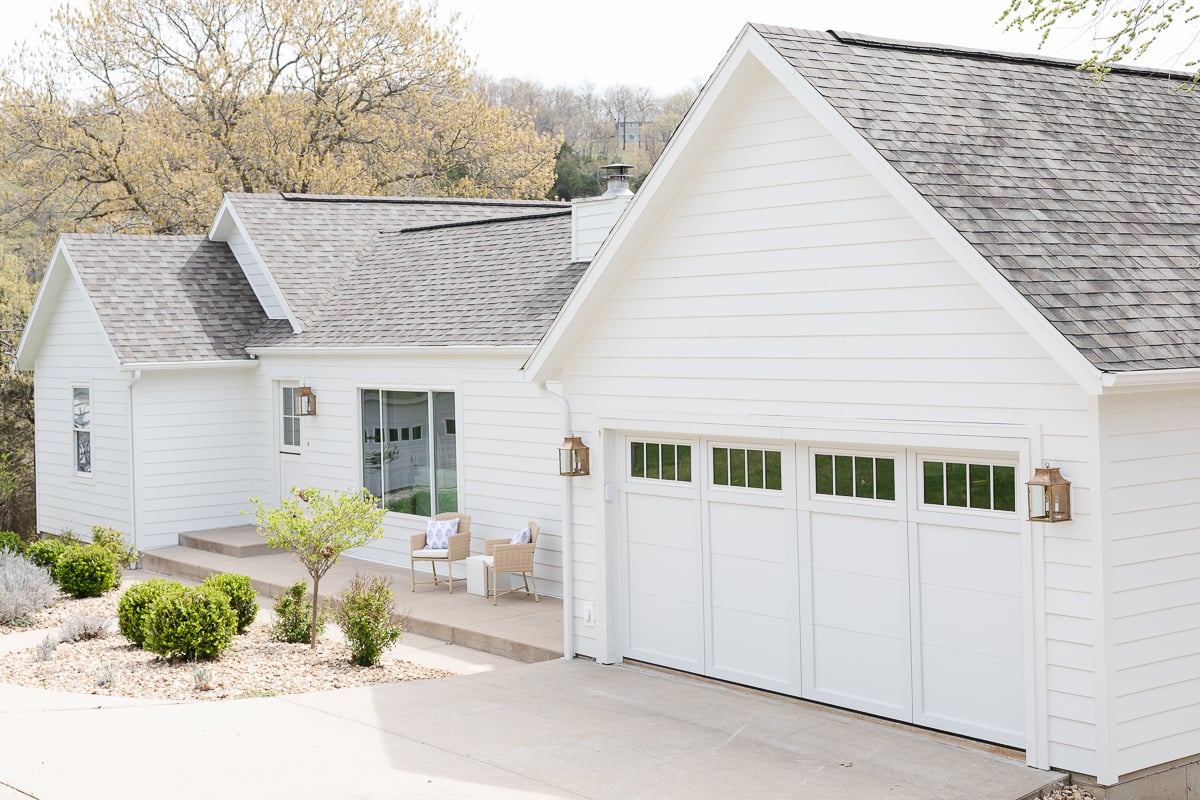 Tips
Carriage Door Hardware – You can add an incredible variety of hardware for an even more traditional look!
There are even magnetic hardware pieces that mimic the historic look of true carriage doors, at an affordable price.
Many carriage garage doors feature windows, which is nice to allow more natural light into your space. If you're worried about safety, consider obscure or satin finish glass. You'll get all the light without any worries of people being able to see inside.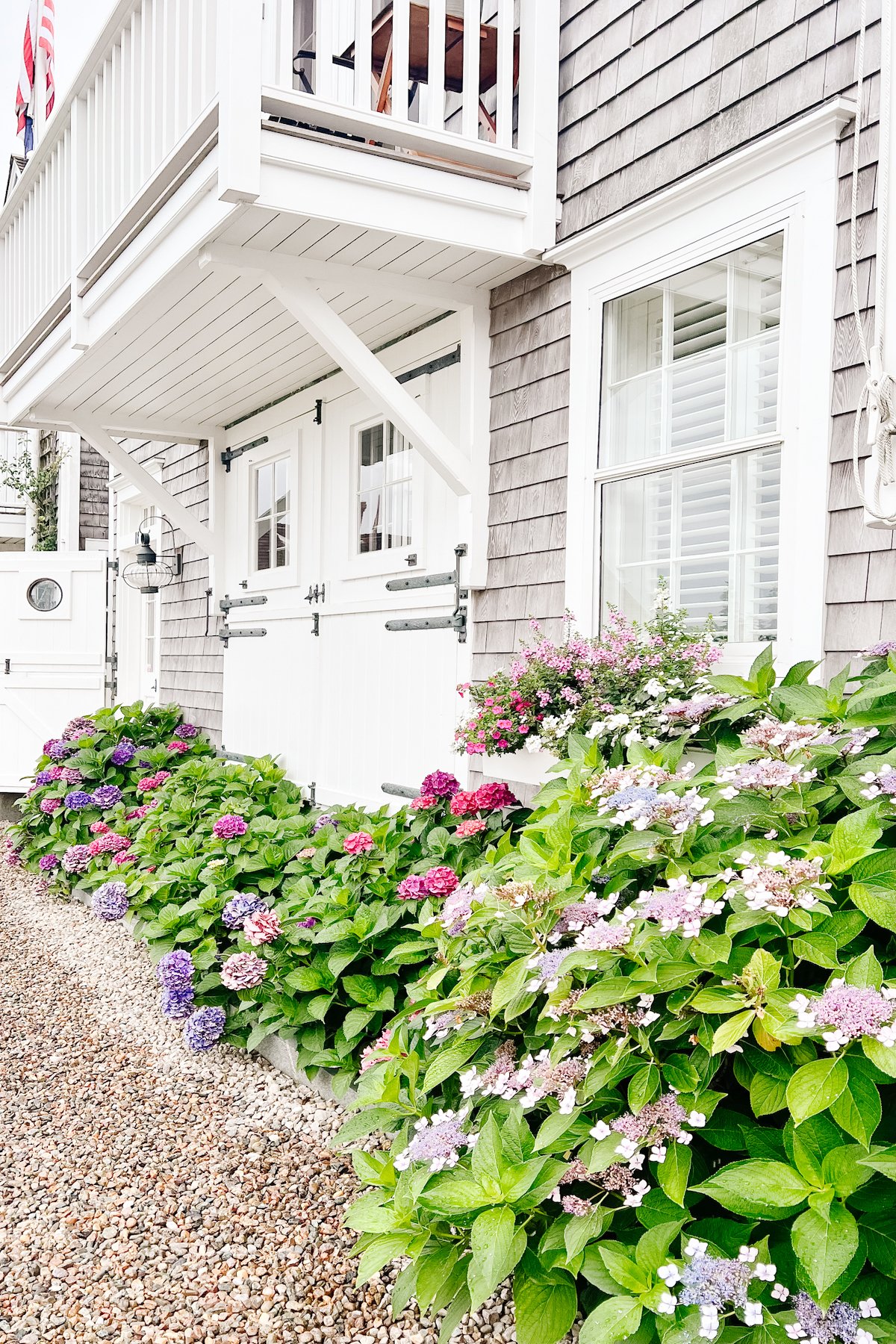 Frequently Asked Questions
What makes a garage door more expensive?
Quality of both materials and manufacturing will determine the price of the garage doors you choose. The most expensive type of garage door is generally wood, followed by steel.
What is the most popular type of garage door?
In the US, sectional garage doors (comprised of panel sections, connected by hinges) are the most popular style of garage door. With wheels on the edges of each panel, this style of door rolls along a vertical track around the door opening.
What is the most popular garage door color?
White has long been the most popular color for garage doors. Of course, you can also paint your doors in one of the accent colors you've used on the exterior of your home. A stained wood look has become more popular, as well.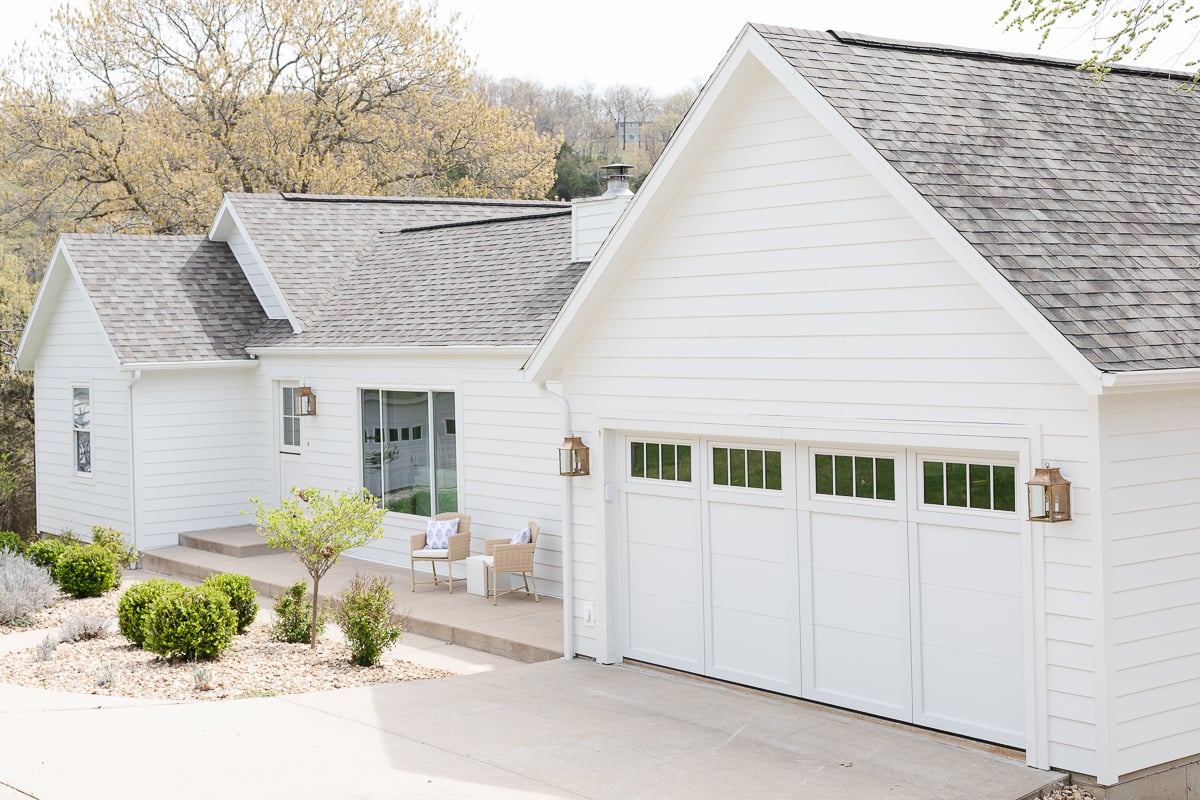 Source
While we can't link directly to our new garage doors, we thought we'd share the details in case that's helpful to you! We love them because they feature the look of wood, with the durability of steel.
Overhead Door Courtyard Collection
Stockbridge Window Style (in clear glass)
Model 161T with Horizontal Overlays
They come in nine color options, but we chose white to match our new siding.