If you're considering a Dutch door for any area of your home, you're going to need to make the next decision too: hardware! We're taking a deep dive into all the prettiest, most functional Dutch door hardware available.
You'll find all the details on the function and beauty of Dutch door bolts, latches and handles! No matter which finish you choose, you're sure to improve your home with the addition of these charming doors and hardware.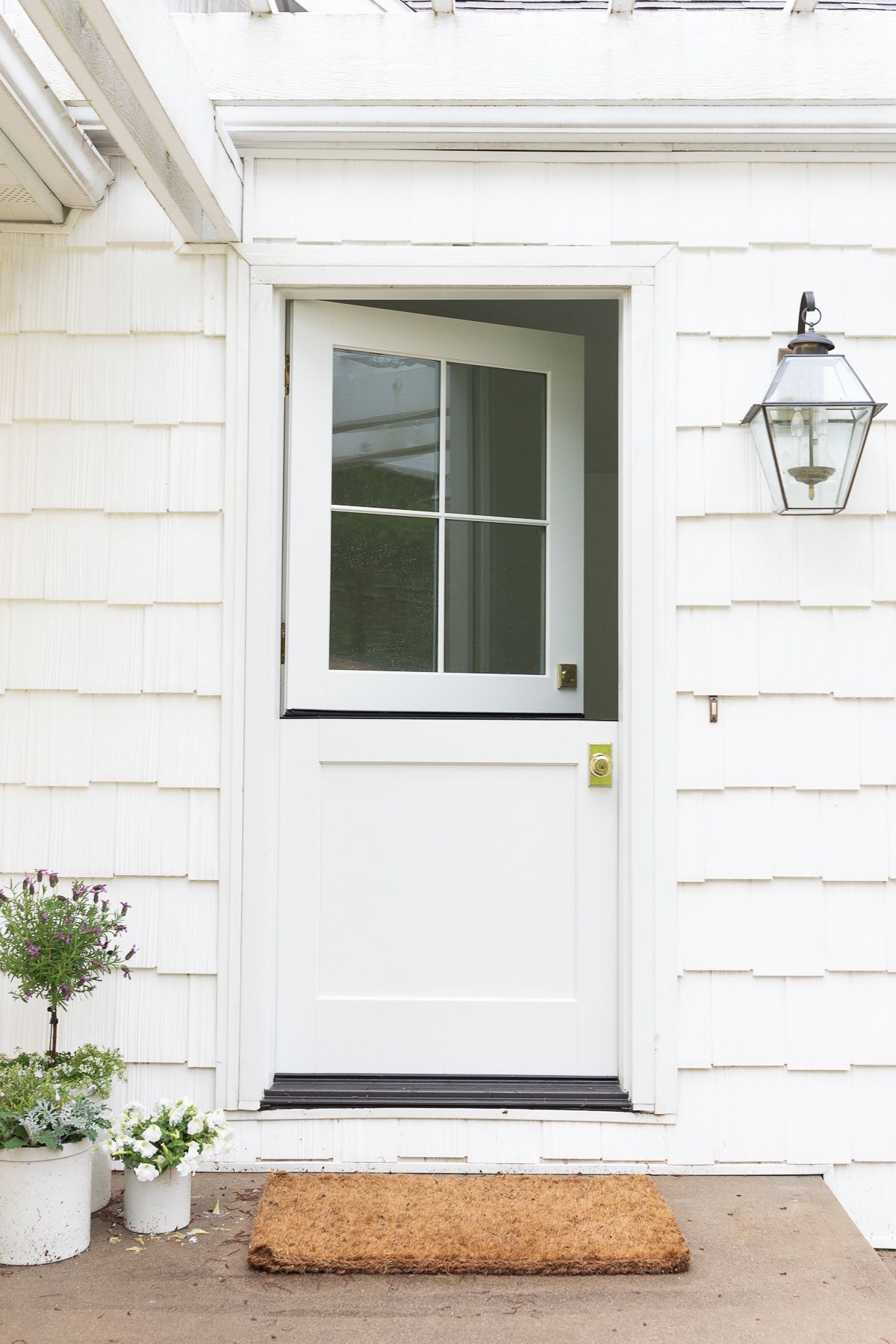 A Dutch door is the best of both worlds: it allows you to enjoy the outdoors while keeping kids and pets safe inside. When the top is opened, it allows fresh air to pass through without a mess. It also feels incredibly warm and welcoming.
If you're looking to add curb appeal to your home, consider a Dutch door! We adore ours, and can't wait to add one to our St. Louis home as well.
I love sharing about the small details that make a house feel like a home. Just like the lighting you choose, your hardware can help tell a story and create a home you love!
Don't skip our guides to Brass Door Knobs, Exterior Copper Lanterns, and Shaker Doors. There's a guide to Exterior Door Handles too!
Don't miss the full before and after tour of our lake cottage, too – and get all my favorite lake house decor ideas! The interior of ours is painted in Benjamin Moore Silver Gray.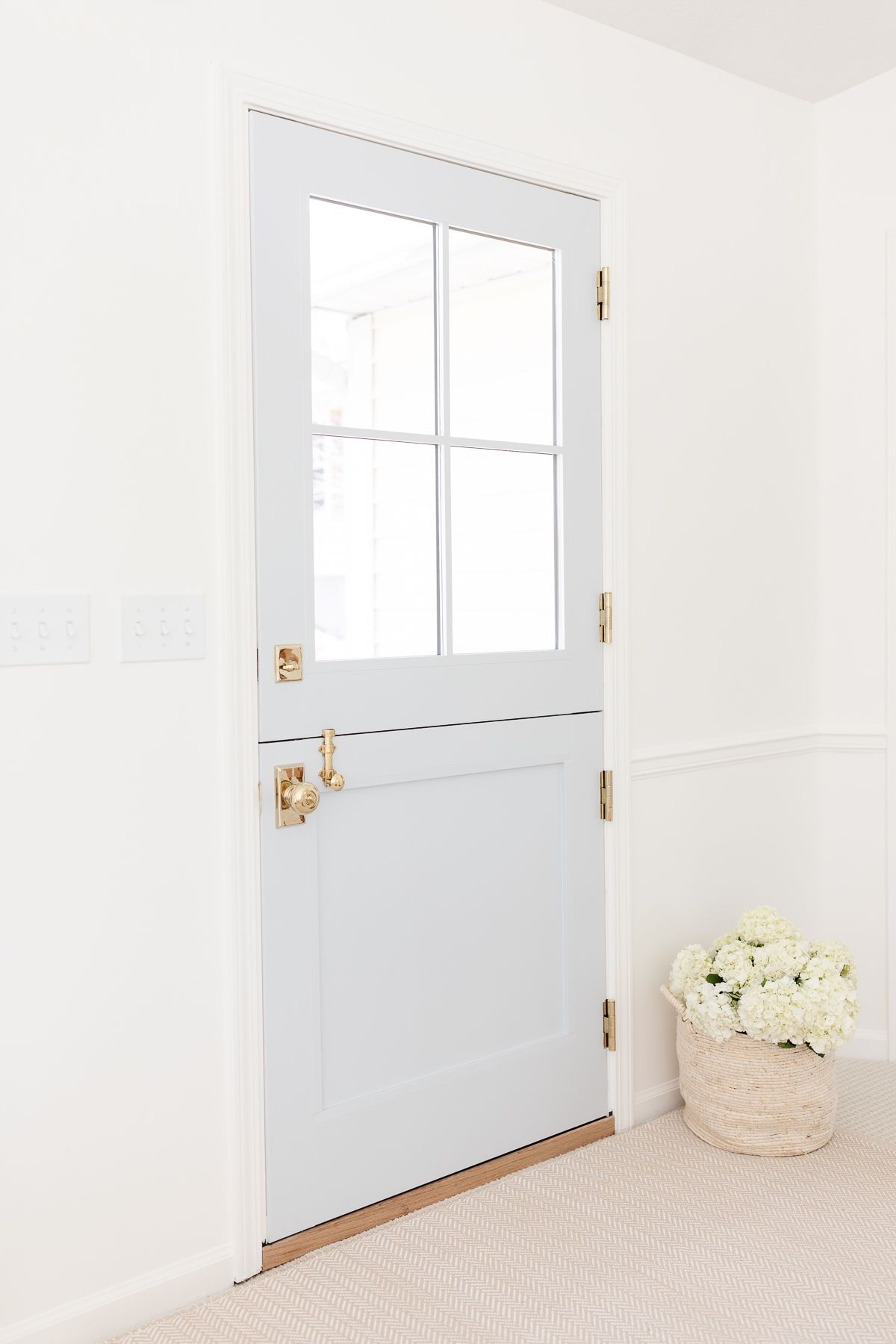 What is a Dutch Door?
A Dutch door is quite simply a door that is split in half. In fact, it's often referred to as half or split doors.
Dutch doors feel open and inviting on the top, while being protective and allowing privacy on the bottom half. When the connecting hardware is locked, the two top and bottom half combine to function as a single, solid door.
These doors were originally created in Netherlands in the 17th century – meant to help corral children indoors while keeping animals and debris outside. Settlers of Dutch origin brought the doors to the US. and the are frequently spotted in rural homes of New York and New Jersey.
On the exterior or your home, they can be ideal for entry, side and back doors. Catch a fresh breeze and rays of sunshine, but ensure that your pets and children are safeguarded indoors.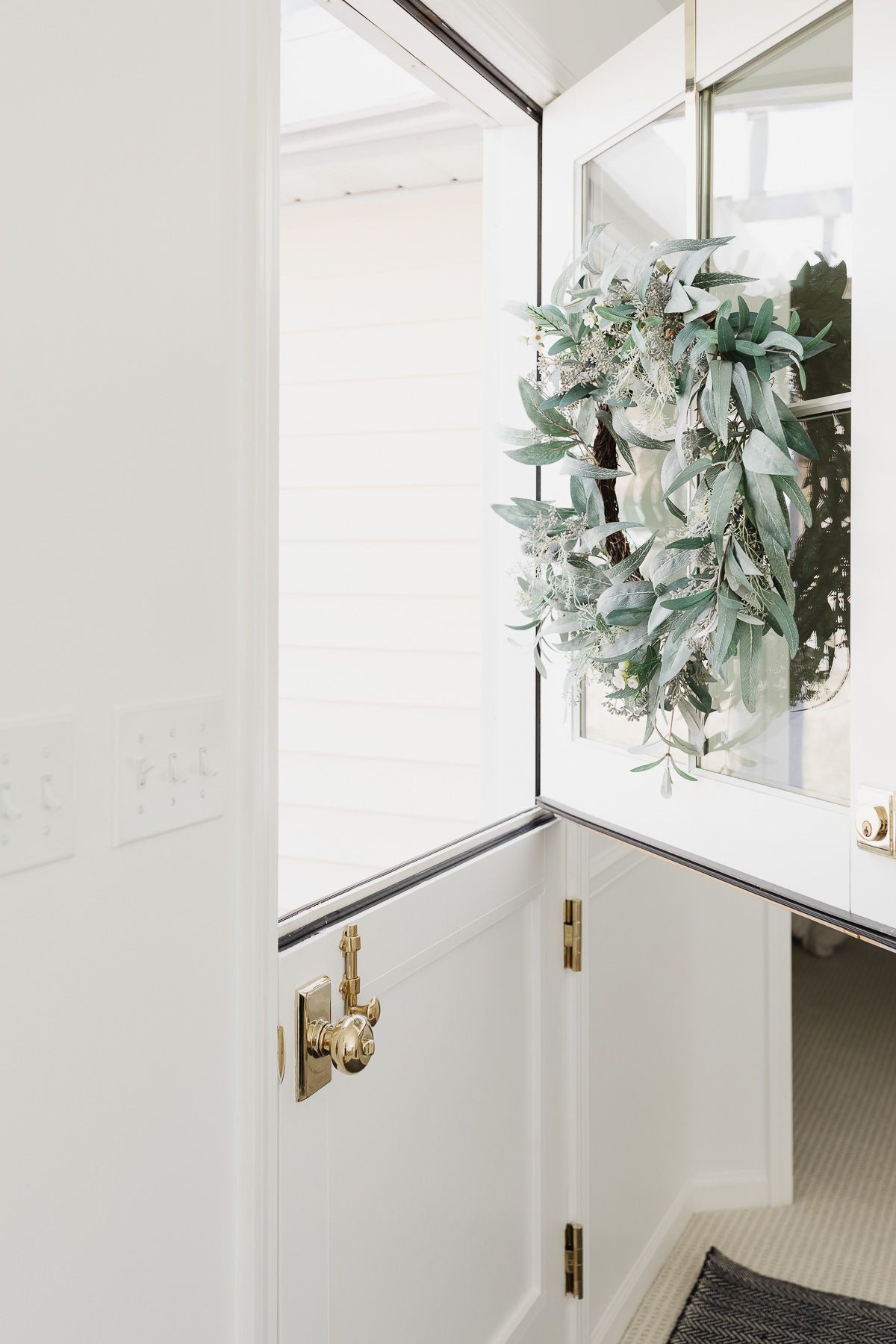 An interior Dutch door works beautifully for rooms where you'd like to deter children and pets from entering, but still allow lighting from other rooms to pass through. They work perfectly for a laundry room, mudroom or office if you're considering an indoor installation.
Just like the doors themselves, the pricing for Dutch door hardware ranges widely in price and quality of materials.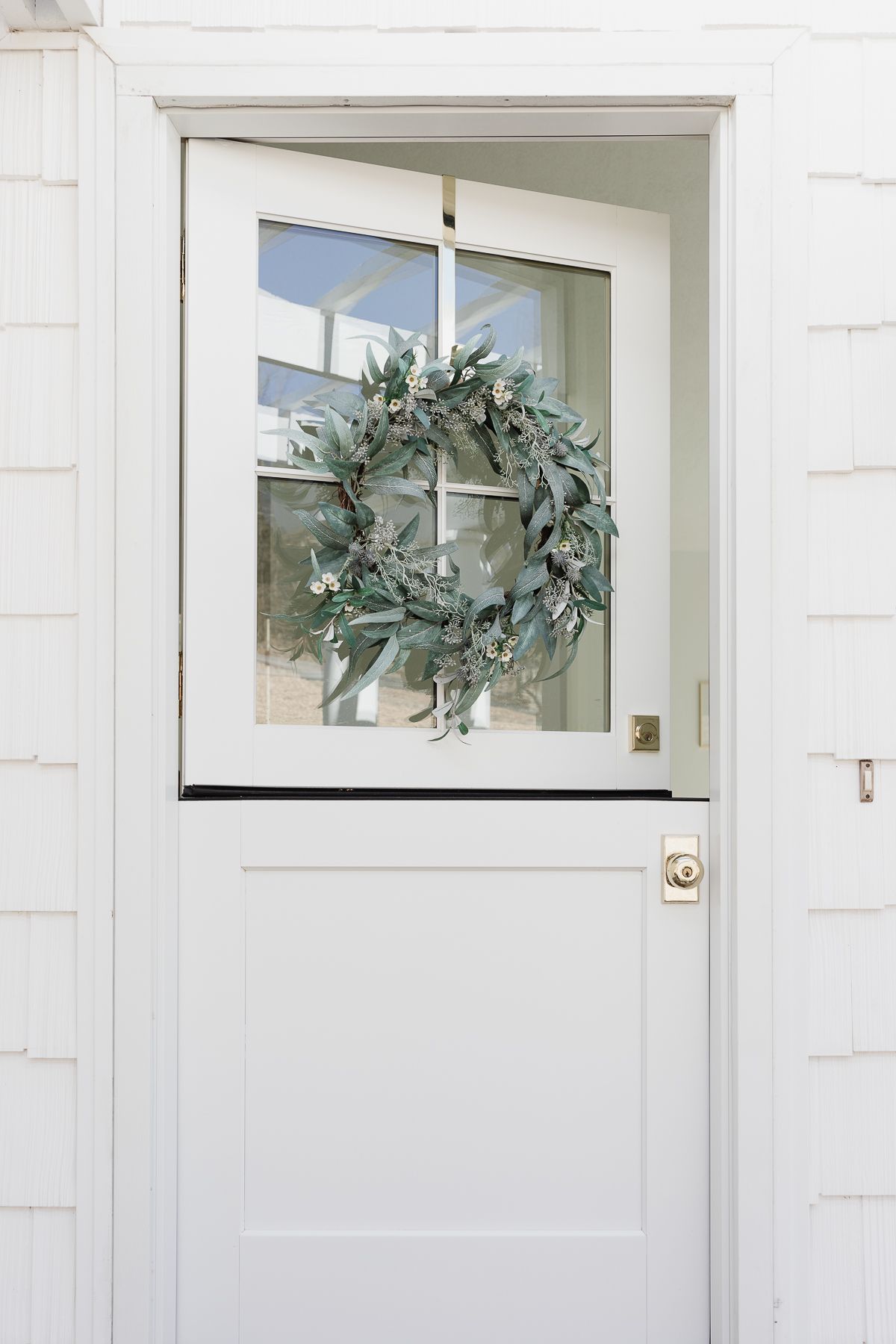 Dutch Door Hardware
If you've chosen your new door, now you'll need hardware. That's where the decisions can become overwhelming!
This type of door requires standard hardware – hinges, door knob and deadbolt. However, you'll also need a latch or bolt in order to attach and secure the top and bottom when the door is closed.
Hinges
These doors require at least four door hinges (two for each half) but a standard door generally uses just three. Standard door hinges will work just fine, provided they are rated for the weight.
Another option is colonial style hardware like strap hinges, which add a lot of charm to your door as well.
Knob and Lock
On a Dutch door, the door knob (with lock) should be installed on the lower half, in order to secure the door. Optionally, add a deadbolt on the top half for added security. This ensures both haves are completely secure!
Latch or Bolt
A latch or bolt will secure the top and bottom sections of your door together. This allows them to function as a whole, traditional door when the latch is closed.
A quick note: our bolt was accidentally installed upside down on our door! That's how it goes when you aren't there for the carpentry install… and we have grown to love the added whimsy and charm it provides.

Life isn't ever perfect, and neither are home renovations, friends!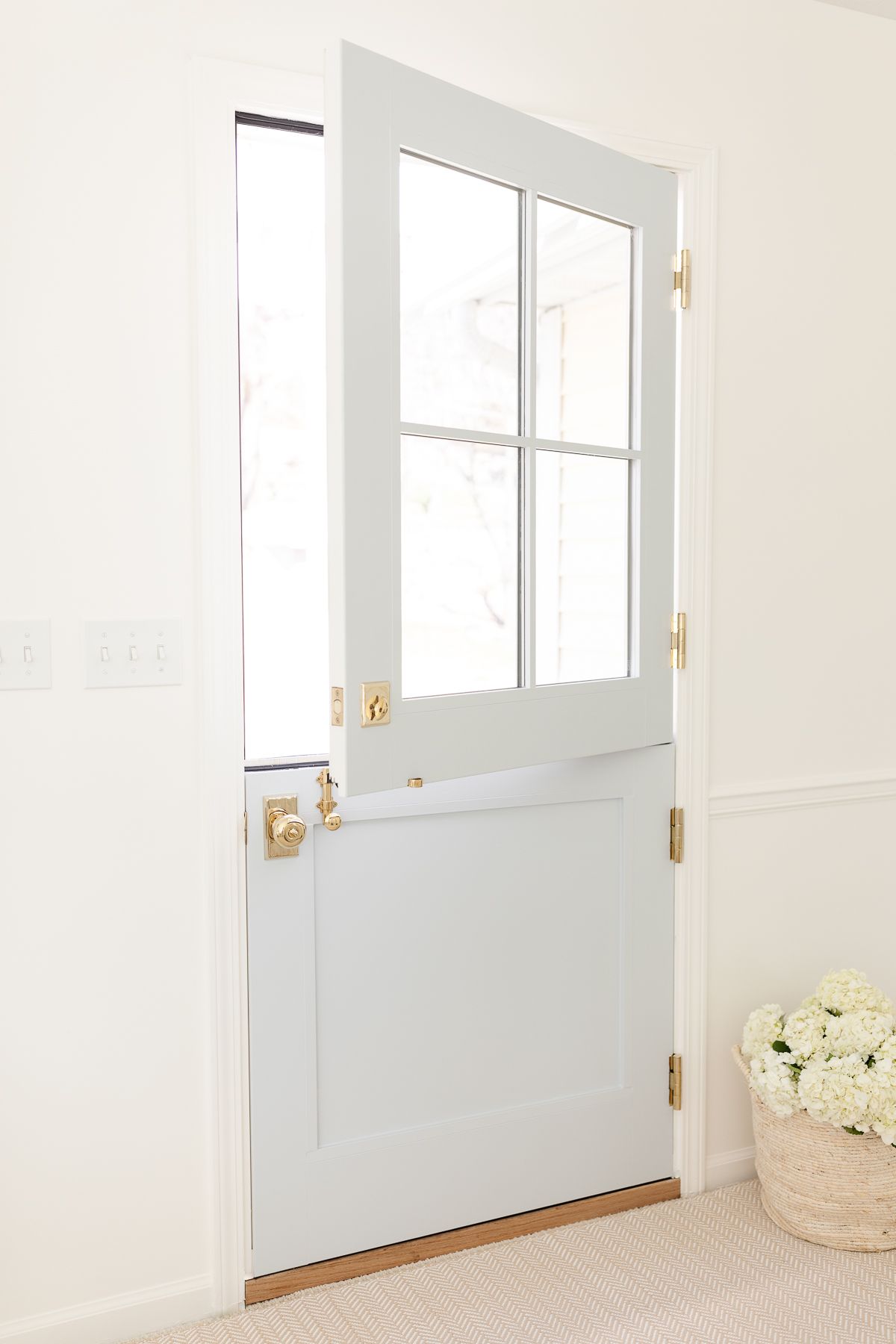 Shop This Post
---
Here are the sources for our Dutch door hardware, as well as a few other favorites for you to consider!
We chose polished brass for the hardware on our door shown throughout this post! However, there are so many colors to choose from – consider black, chrome, and antiqued finishes.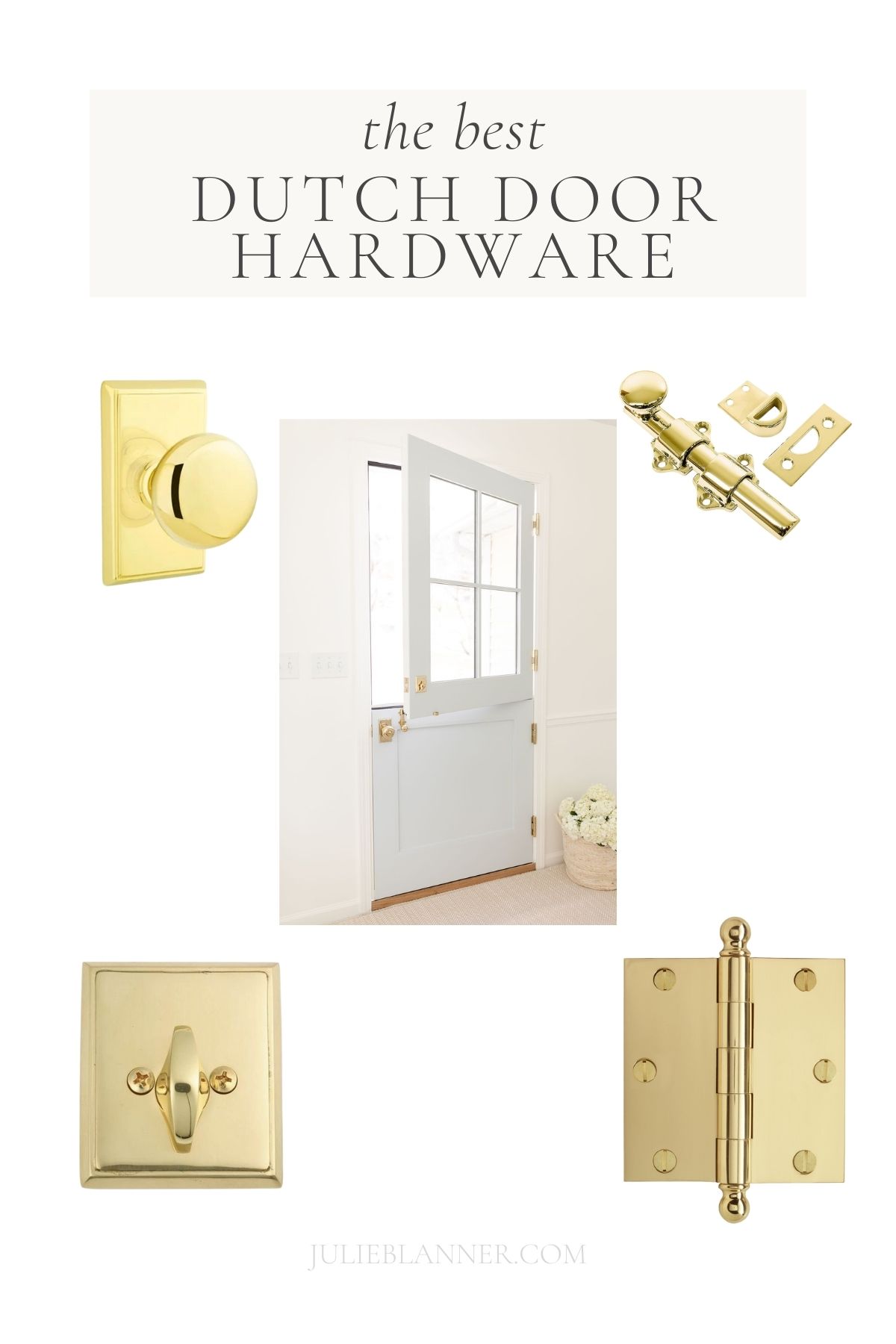 Deadbolts
As shown in our lake cottage (9 finishes available)
Knobs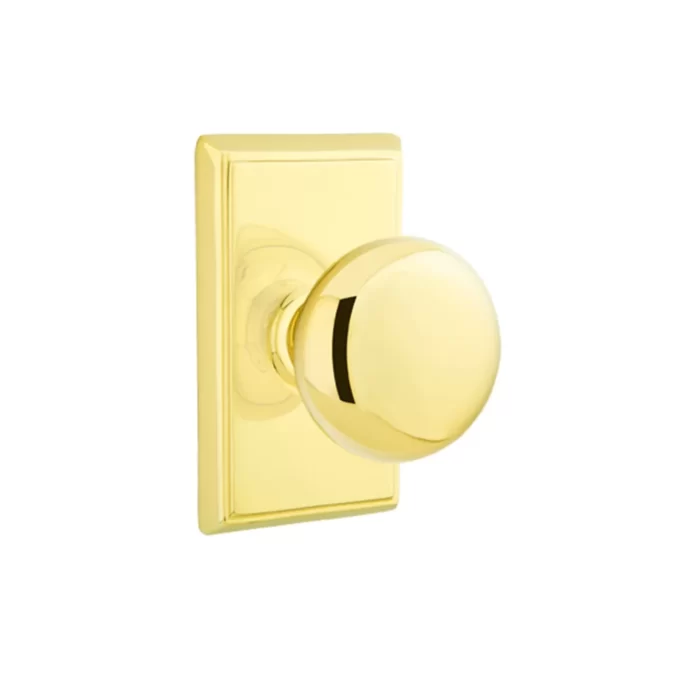 Dutch Door Bolts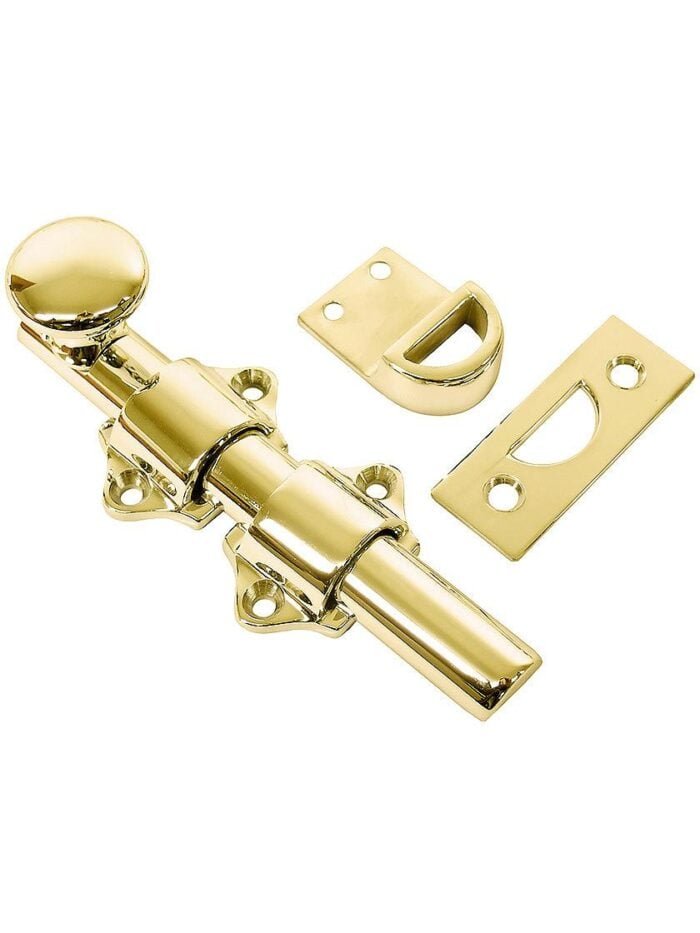 As shown in our lake cottage (4″ bolt used on upper half of our door in polished brass)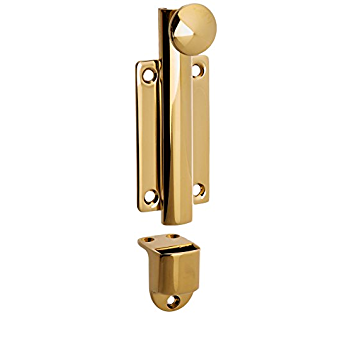 Baldwin Dutch Door Bolt, Lifetime Brass
Hinges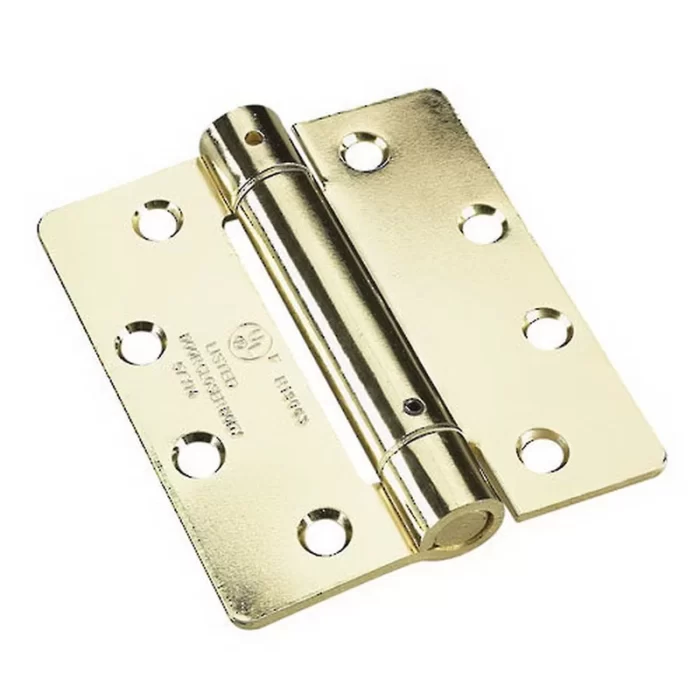 The hinges on our door are discontinued. We used the Marvin All in One Adjustable Hinge in polished brass. It's very similar to the style we linked here!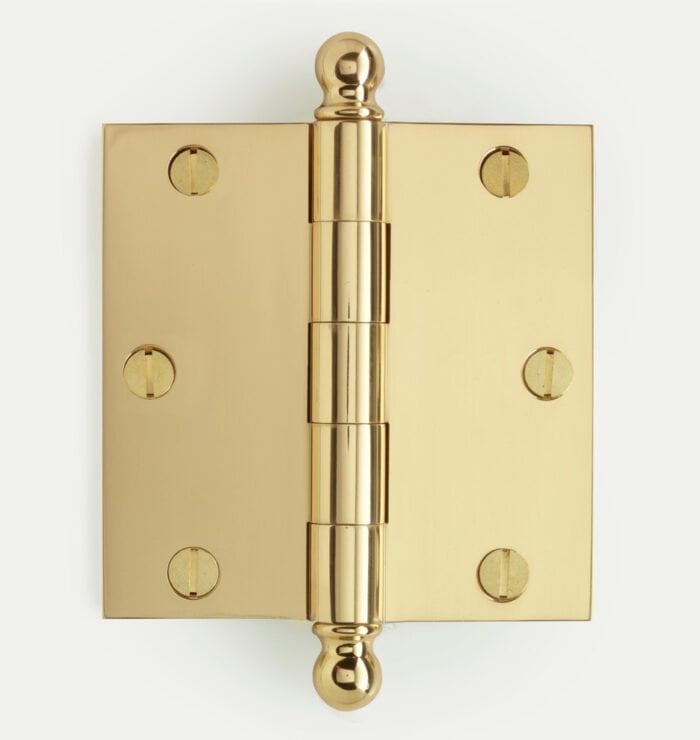 We're getting ready to install a new door in our St. Louis home, and this is the style we'll be using there!