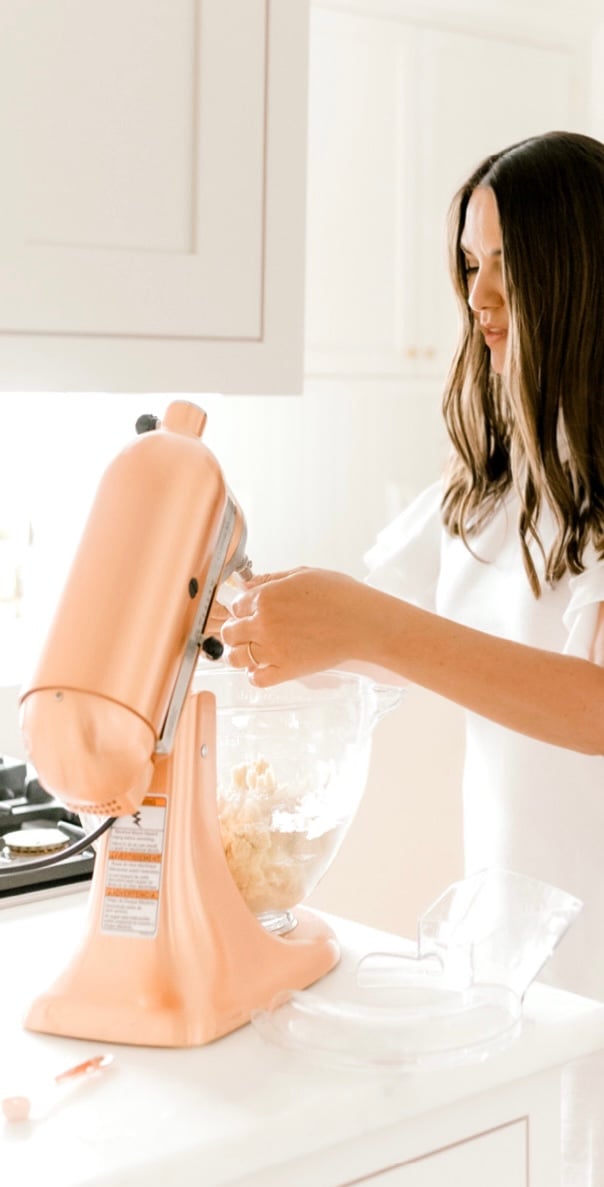 Hi! Welcome to julieblanner.com – a lifestyle blog filled with easy recipes, effortless entertaining ideas, and home design. It's so nice to "meet" you!
Julie Blanner is the founder and creative director, wife and mother of 3 sweet girls.
As a former caterer and event planner, she started this site to share recipes easy enough for everyday, but elegant for entertaining and home that blends function and design.
Our recipes and homes have been featured on Martha Stewart, Today, Oprah, People, Better Homes and Gardens, Country living, Elle Decor, the Washington Post and many more!
Chances are, our most popular recipes will be your favorites, too!
Frequently Asked Questions
How did you start JulieBlanner.com?
I started sharing photographs and details from weddings and events I planned, sprinkling in recipes and home decor projects we were working on.
How did you learn to cook and bake?
I spent a lot of time cooking and baking at my grandmother's farm. I realized it's really simple – a few simple, fresh ingredients can make the most memorable meals. While in college, I worked for a caterer, honing in on the skills I learned as a child. During my event planning career I catered small parties. Now, I cater to our family of 5 and love hosting friends.
Where are you from?
I was born in St. Louis, Missouri and returned (St. Louisans almost always do) after 17 years away. We also love spending time at our lake cottage nestled on Table Rock Lake in Southwest Missouri.