Small Bedroom Ideas that will help you maximize space, function and comfort. Get tips and tricks to make the most of a small bedroom.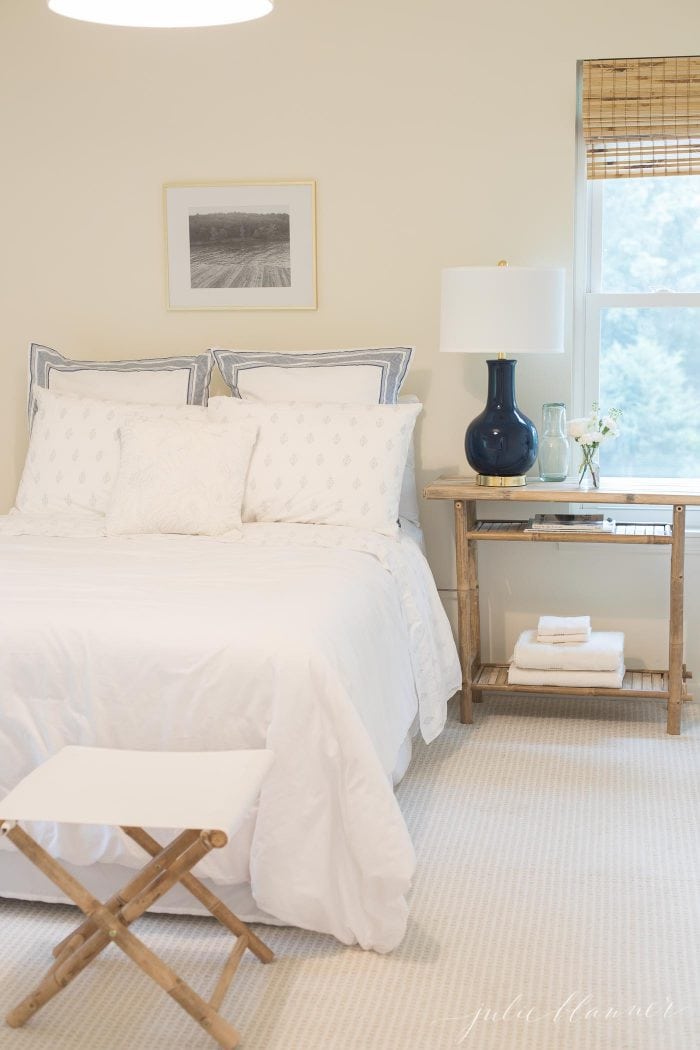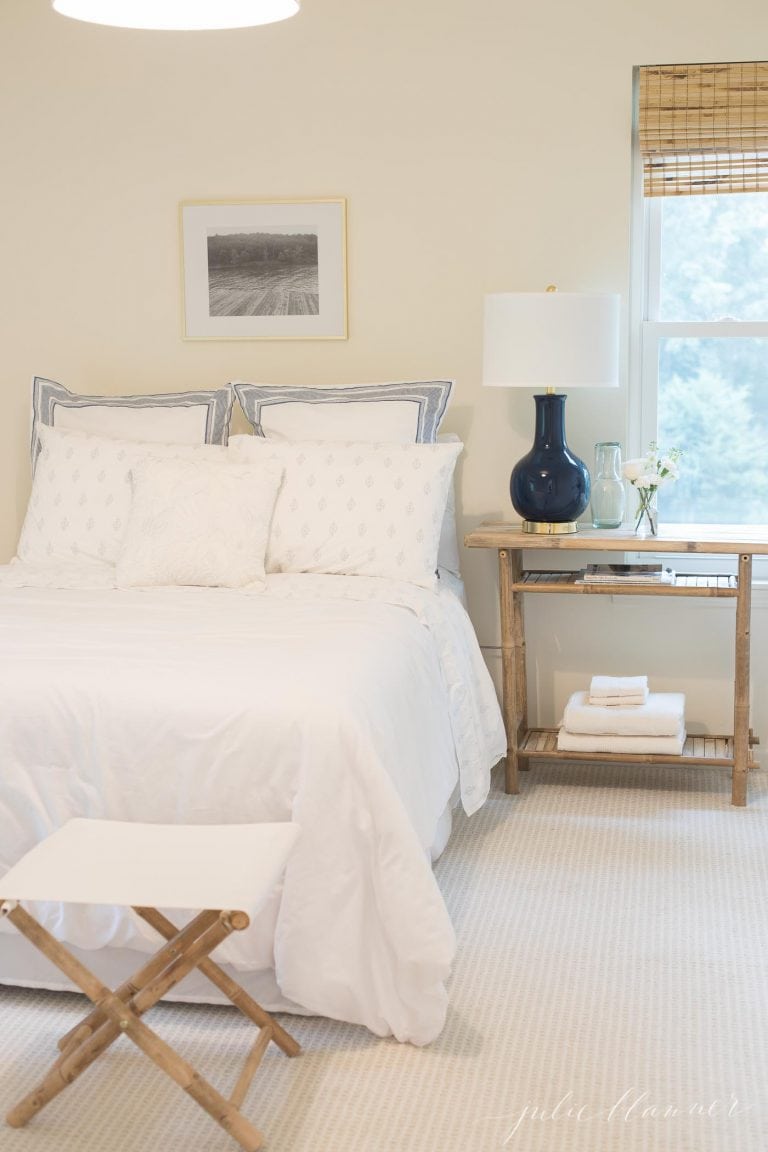 After sharing a tour of the second lake cottage guest bedroom on Instagram stories over the weekend I realized I never shared all of the sources for that room. While you can find most of our home decor in my shop and on Amazon, I'm compiling sources for the bedroom along with simple small bedroom decorating ideas.
This small bedroom is just off the entryway and with an angled entrance, 2 windows and a closet layout was a bit of a challenge, but I knew with a little thought it could be a very functional bedroom.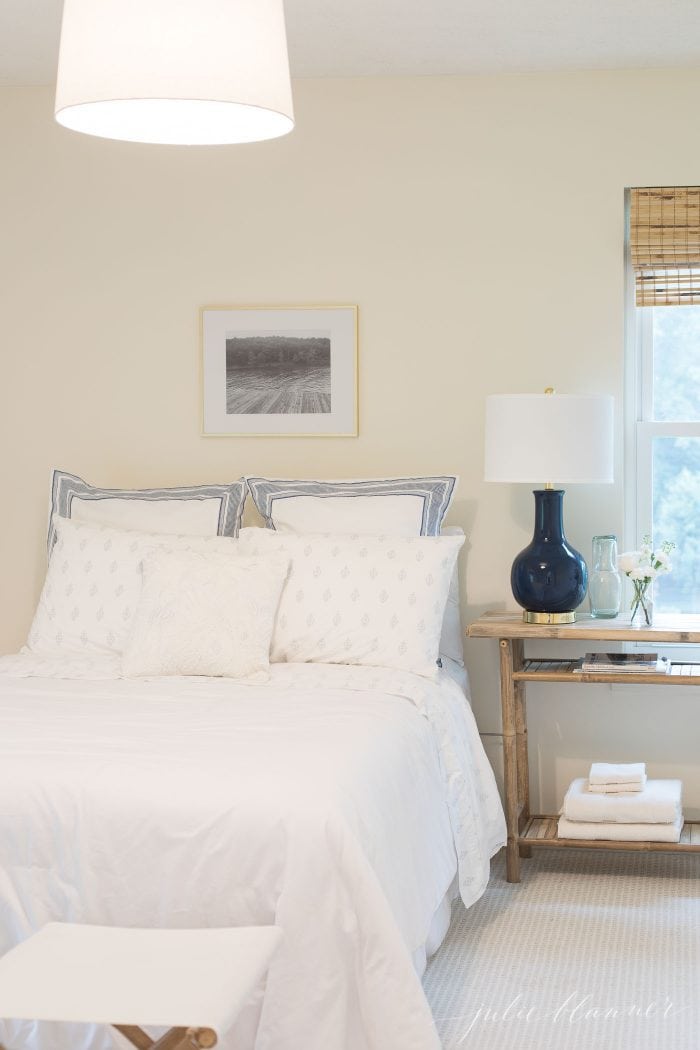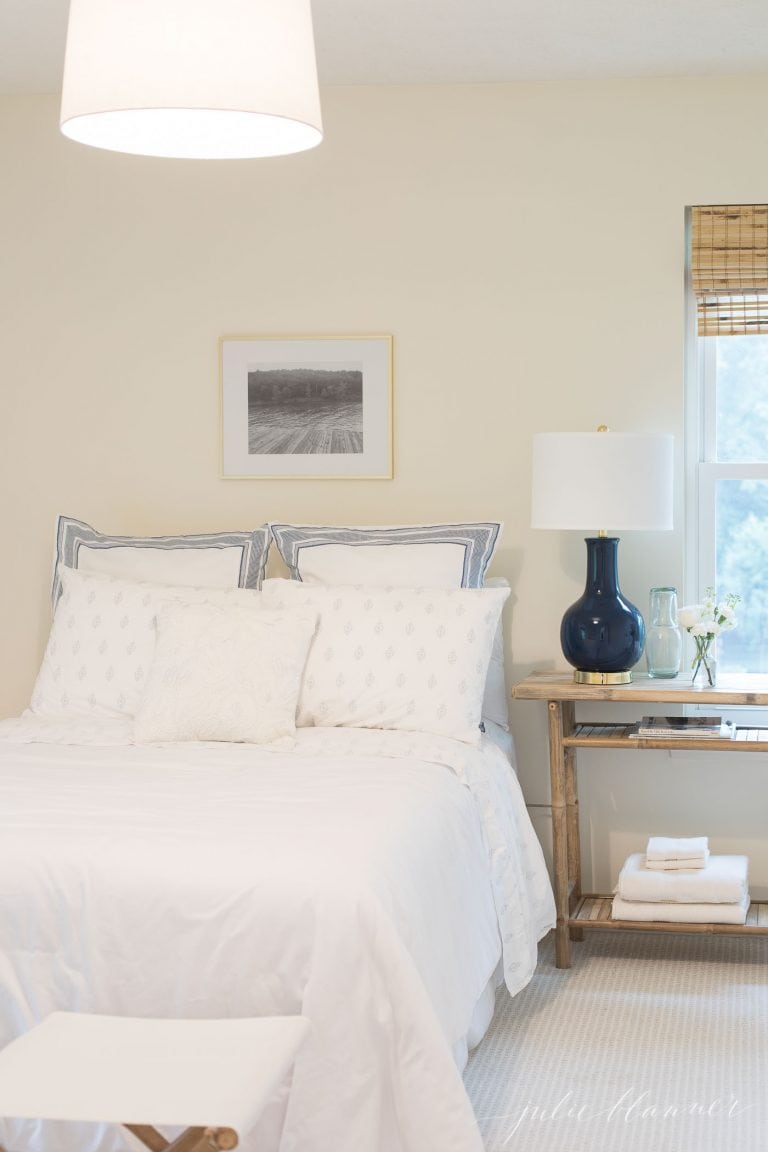 Small Bedroom Decorating Ideas:
Use a bed to scale. For this particular space, we opted for a double bed. Anything larger would hamper walkways.
Incorporate a mirror to reflect light.
Include both overhead and task lights.
Paint the room in a light color in eggshell/satin or above to reflect light.
Use pieces that multi-task. For example, the stools at the foot of the bed also double as luggage racks for guests.
Choose a side table that offers the style storage you need for your small bedroom. For the guest room, I used a console table for a water carafe, reading materials and towels. In the girls' bunk bedroom a chest of drawers doubles as a side table for all 4 beds to maximize space.
Define the space with a rug if needed.
Use the same type of flooring as an adjacent room/hall to make the room appear larger by tricking the eye.
Make the most of the closet by incorporating furniture or a closet system to eliminate the need in the bedroom itself.
Use a minimal headboard (or forgo a one) to maximize wall space giving the illusion of more space.

These Small Bedroom Ideas are Budget Friendly, Too!
You can find sources for all available items below:
Light Kit | Drum Shade | Lamp | Table | Carpet | Paint | Duvet Cover | Pillow Covers | Carafe | Mirror | Shades | Luggage Rack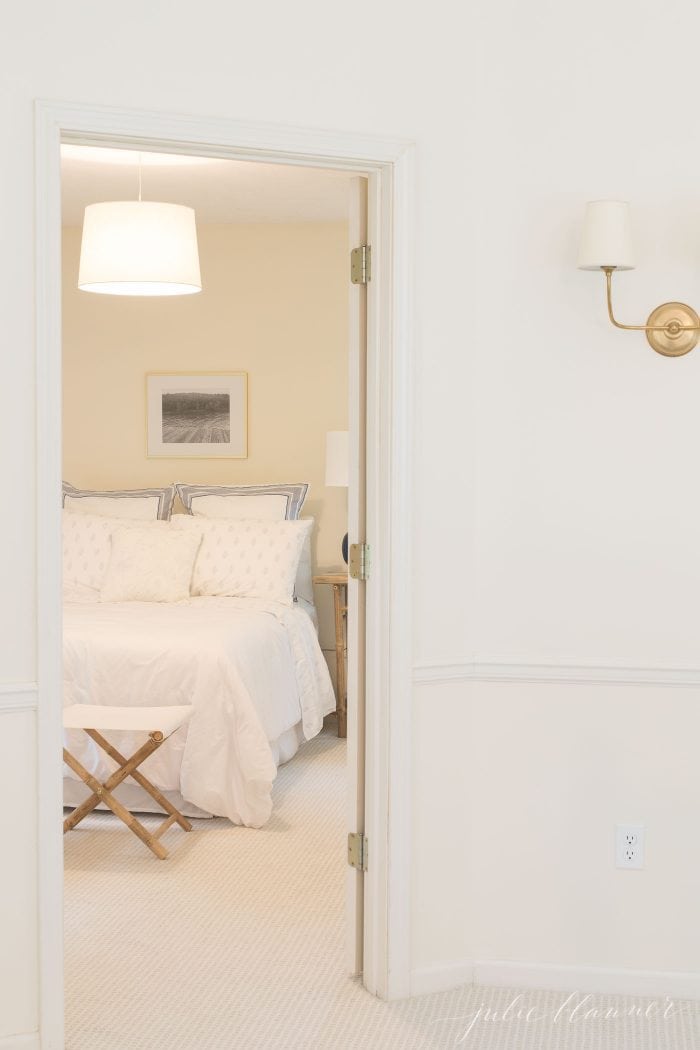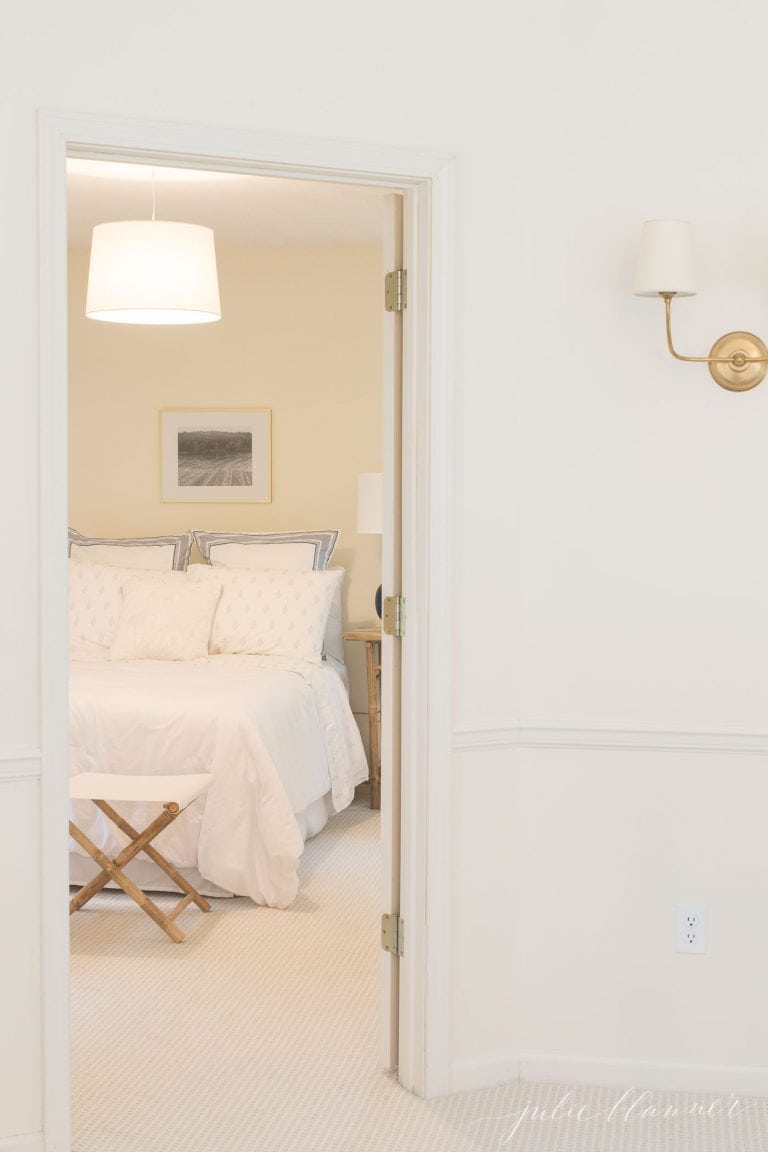 I hope you enjoyed these small bedroom ideas! If you have any, please leave them in the comments below.