Get the prettiest paint colors in soft, relaxing coastal blues. You don't have to have a water view to soak up those calming vibes. While these are incredible beach house colors, they make beautiful accents no matter where you live!
You'll find 10 gorgeous coastal blue paint colors that will turn your home into a soothing, waterfront oasis!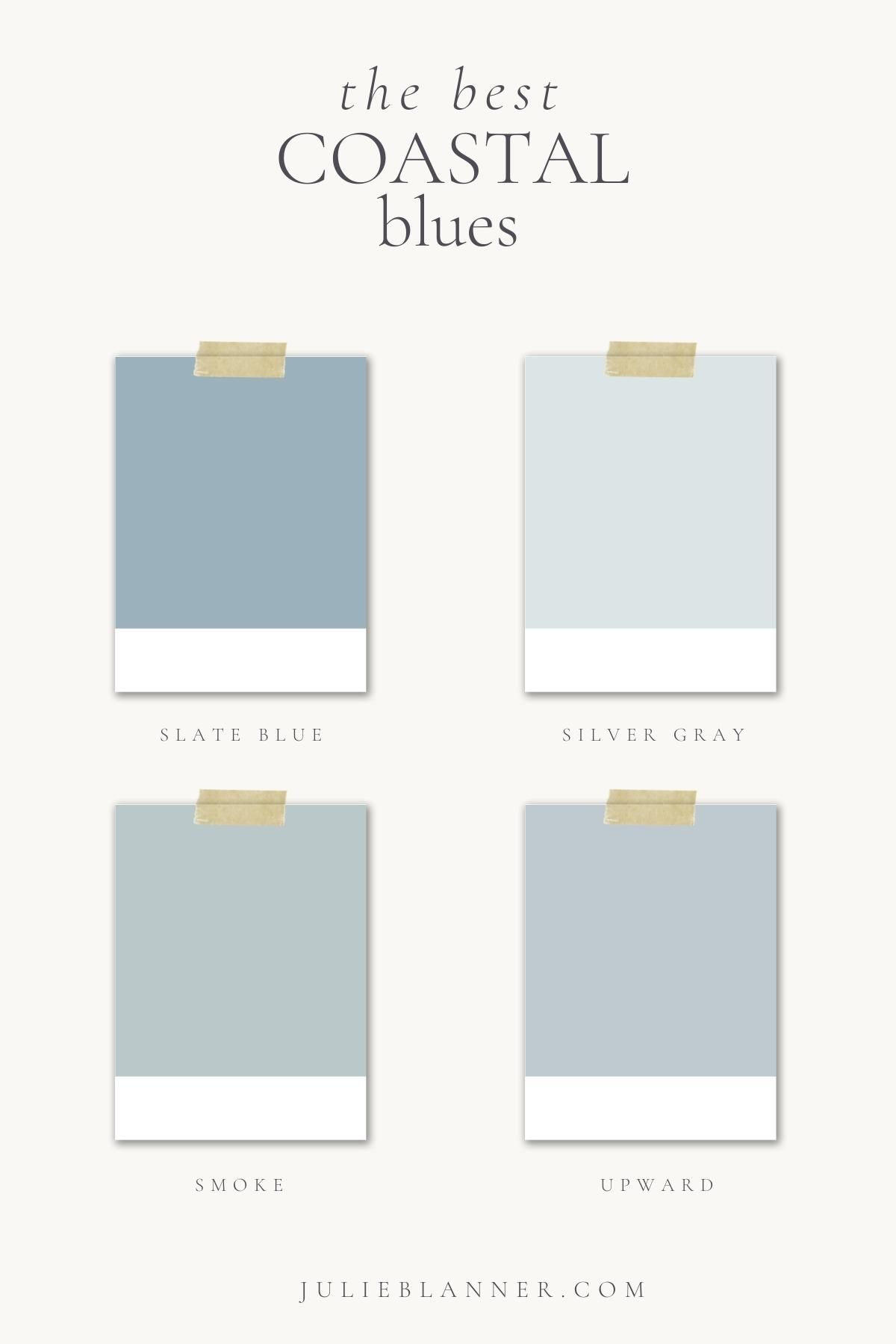 When we were lucky enough to purchase our dream lake cottage, we knew we wanted to take it in a different direction than our more traditional St. Louis tudor. The goal was to transform it into a home that felt a little brighter, fresher and more modern.
That's how we settled on a coastal modern look for this home. We created a modern coastal living room with high + low inspiration from some of our favorite interior designers and brands. If you love this style, don't skip our Coastal Christmas post, too!
We've gradually been infusing this home with pops of modern coastal blues, too. To me, coastal blues are soft, pretty blue colors that capture the feeling of the water and sky. I love to feel like we are bringing the outdoors in!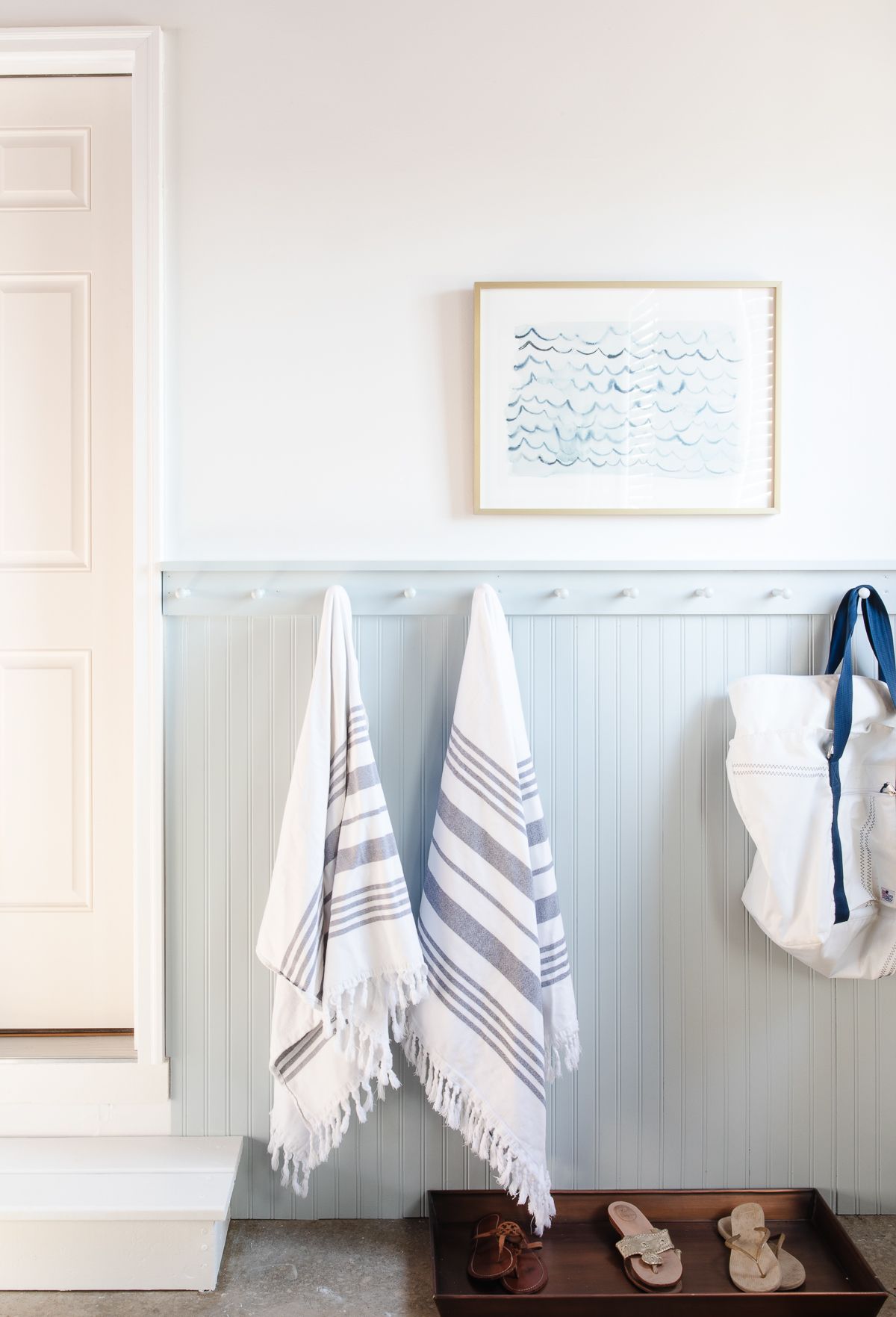 Today, we're covering a list of the prettiest coastal blues for you to choose from right now! I love chatting paint with you and I've really been enjoying creating these guides to help you narrow down the (often overwhelming) options at the paint store.
Find incredible round ups of our favorite Warm Whites, Greige Colors, Blue Gray Colors, and Romantic Bedroom Colors. There's a paint guide for everyone around here!
Use the drop down Table of Contents menu to navigate this post with ease. Let's learn a little more about paint colors today!
Coastal Blues
I have long been inspired by one of my favorite interior designers, Phoebe Howard. In fact, she actually wrote a beautiful coffee table book called Coastal Blues: Mrs. Howard's Guide to Decorating with the Colors of the Sea and Sky.
That's what I hope our home captures, too… the colors of the sea and sky! Luckily, we can all bring a little of this beauty into our homes.
There are so many ways to incorporate these gorgeous soothing colors in your home! First, a few of my favorite painting tips and a quick Q+A.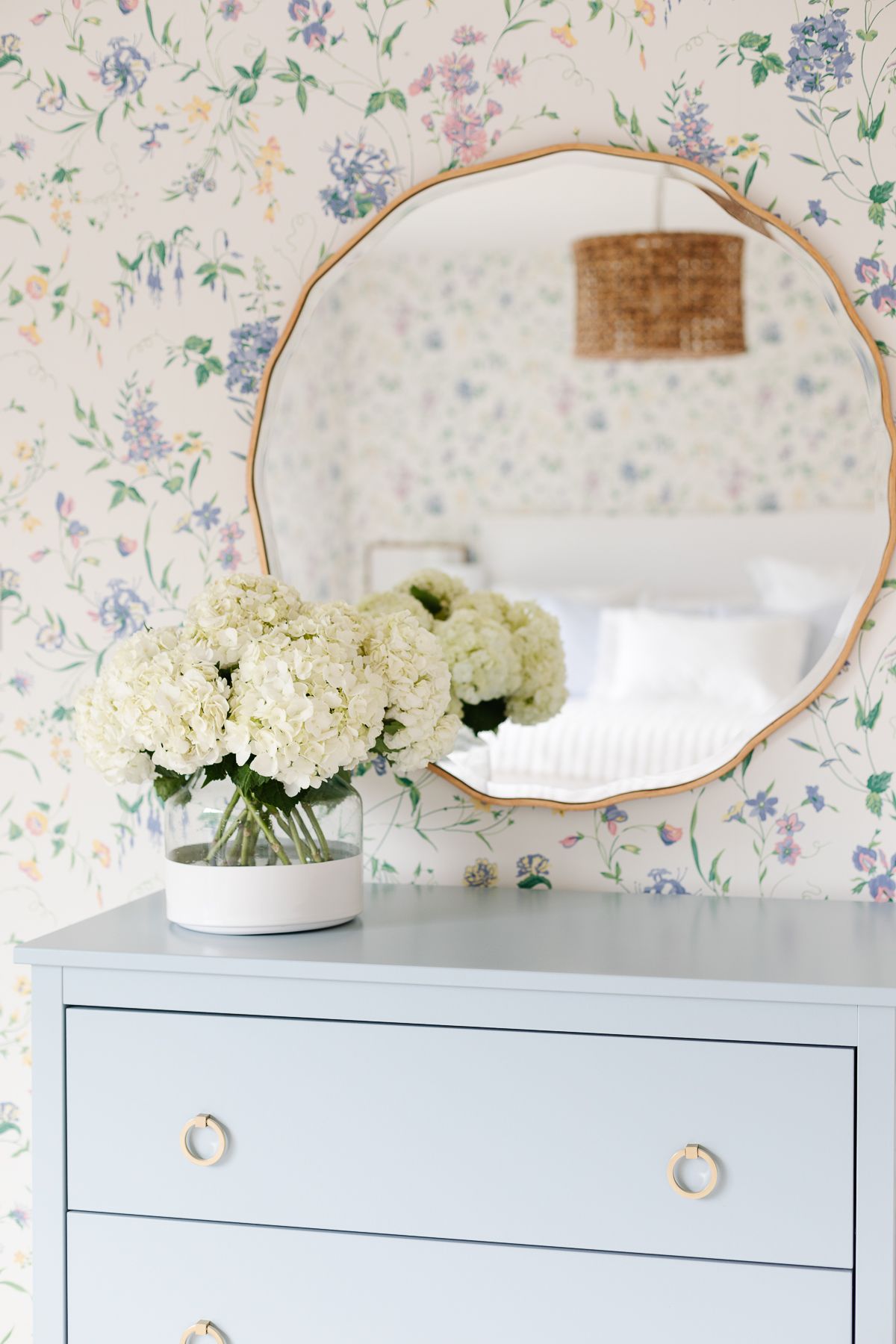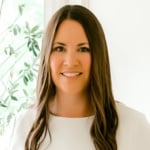 Tips
Paint colors darken as they dry.
In fact, look at your paint samples on different walls, and throughout the day before deciding.
Learn about Light Reflectance Value in my comprehensive guide: What is LRV?
Samples – Pay attention to the LRV number on each sample, because as you try different shades, you'll begin to recognize a pattern in the colors that feel good in your home.
White has a high light reflective value, picking up surrounding colors. Always keep light sources in mind, as this can change the way the color feels.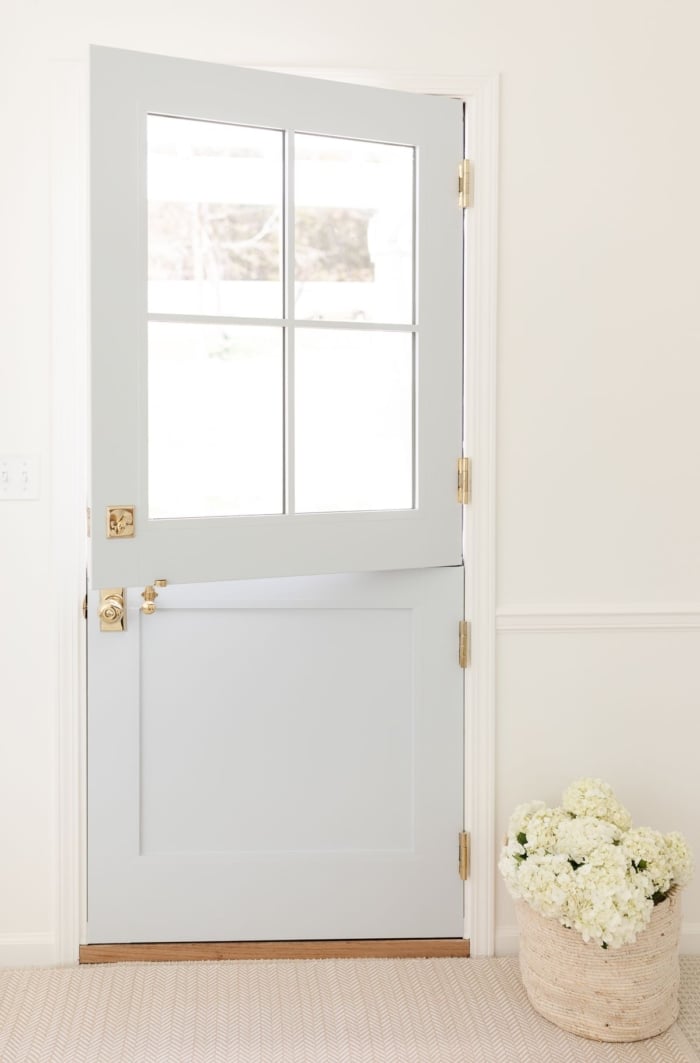 Frequently Asked Questions
What colors remind you of the beach?
Beach house colors are often bright whites, creams and shades of soft blues, grays and greens. You can even use shades of greige and beige to capture the look and feel of sand and natural stones! Coastal blues are meant to reflect the sky and water, bringing the outdoors in, so they are perfect for beach house colors.
How do I make my house look coastal?
A Coastal Modern look is defined by natural shades of blues, whites, creams and sandy beiges. Combine textures like rattan, seagrass, and bamboo with soft, light fabrics like linen for a look that feel instantly beachy and yet warm.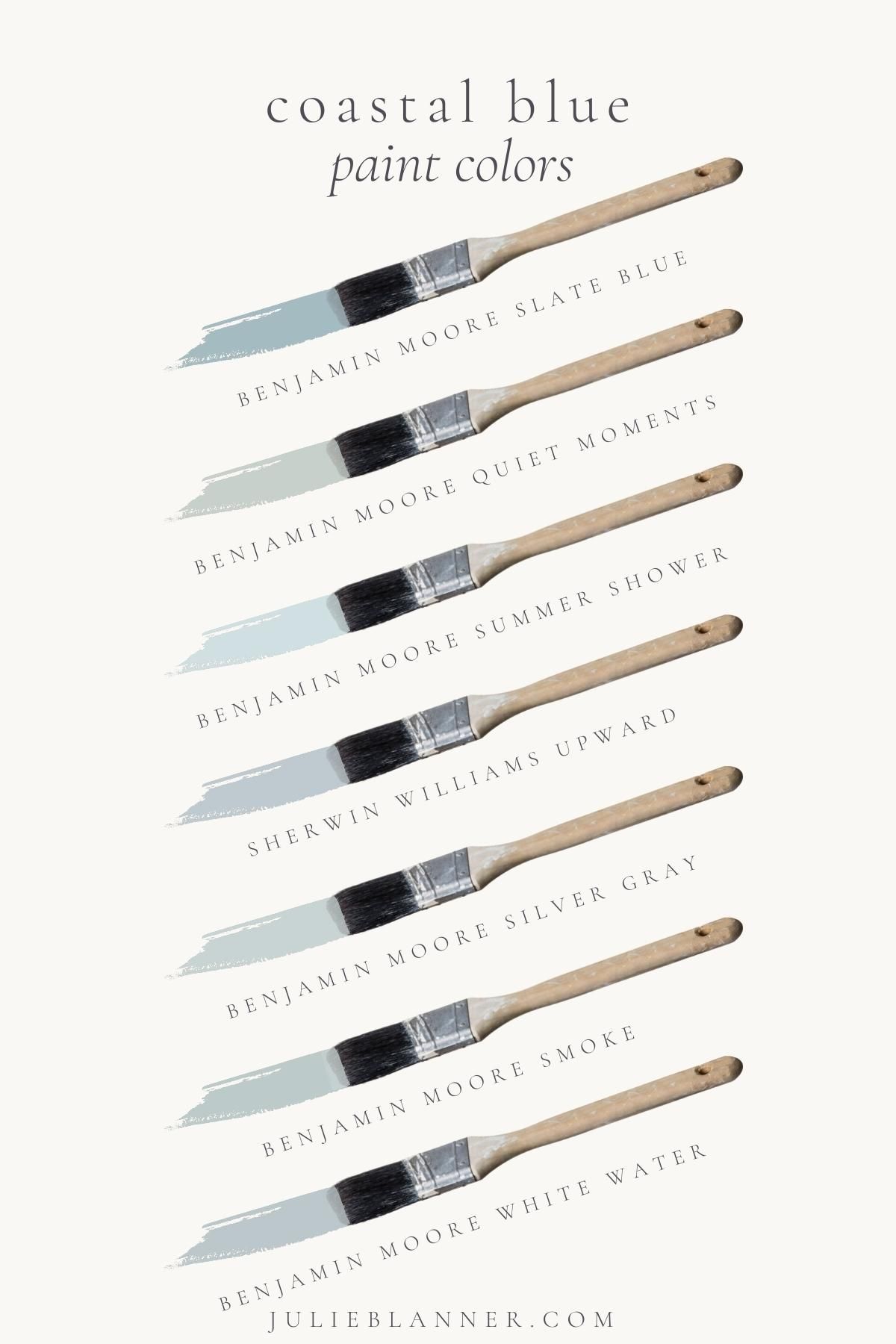 The Prettiest Coastal Blue Paint Colors
You don't have to paint an entire room in a coastal blue to enjoy it. Consider painting any of the following:
Furniture
Doors (interior and exterior)
Exterior Trim
Exterior Shutters
Porch Ceilings
Focal Walls
Bathroom Walls
Vanities
Cabinetry
Here are all my favorite coastal blues, for beach house paint colors and beyond!
Slate Blue 1648 is an easy-going blue gray shade that will remind you of coastal waters and perfect blue skies.
It's a fresh and airy blue green color with an LRV of 43.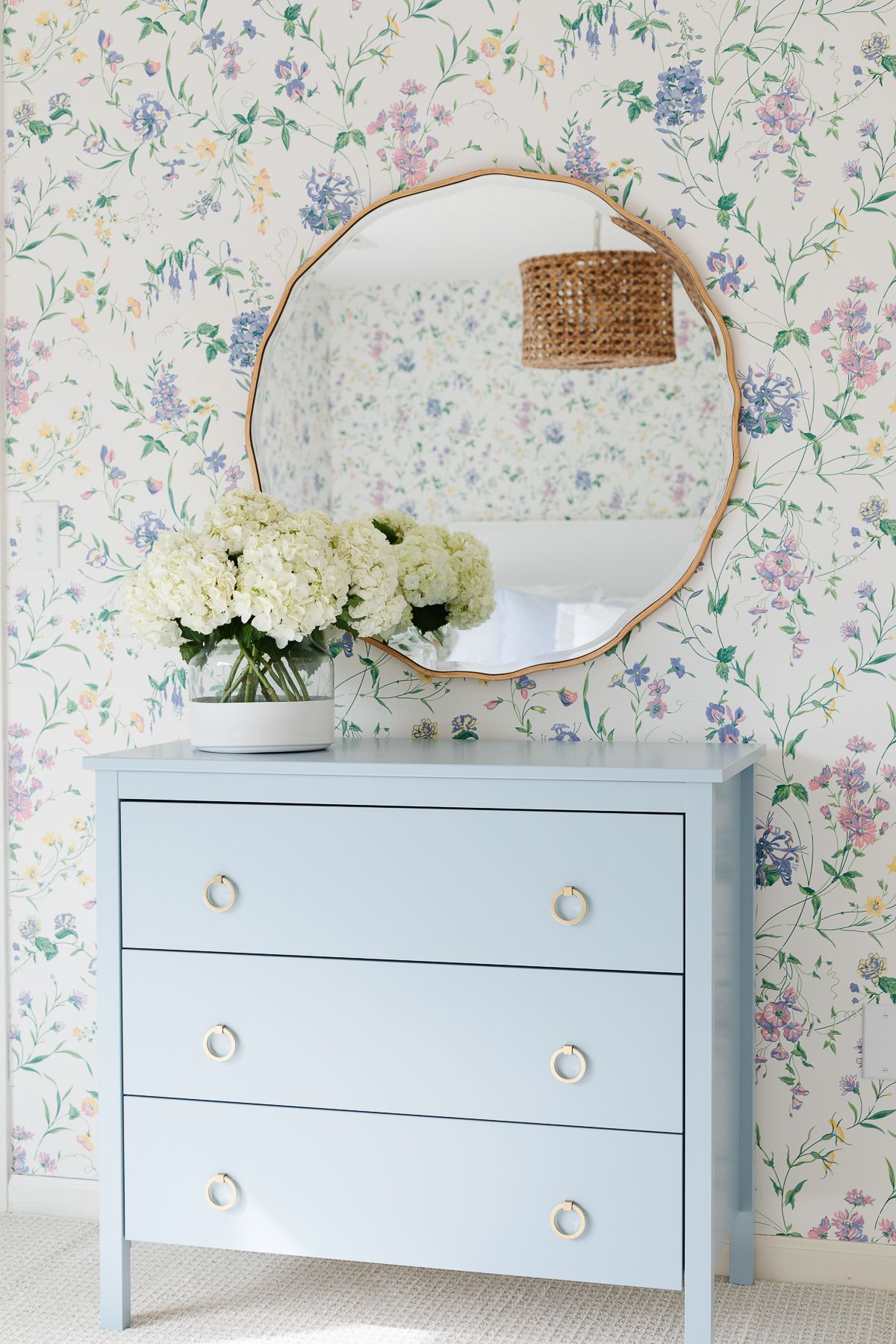 Sherwin Williams Upward
SW 6239 is a great solid blue with some gray and a little purple in the background. It's a soft, true blue with an LRV of 57, so most designers would agree that it's not too dark or too light.
I love the way this color looks with white, so striking! Isn't it gorgeous on this bathroom ceiling?
Benjamin Moore Summer Shower
Summer Shower is a soft light blue that can read as more of a turquoise in some lighting. With an LRV of 69, this is a very soft light blue with a good bit of green in the background.
Below, you can see it on laundry room cabinetry. The wall color is Silver Cloud by Benjamin Moore.
Benjamin Moore Silver Gray is another favorite blue gray paint color to consider. This is a soft, pastel blue shade with gray undertones – perfect for so many areas of your home!
Silver Gray has an LRV of 60. This color can read more gray, depending on your light sources.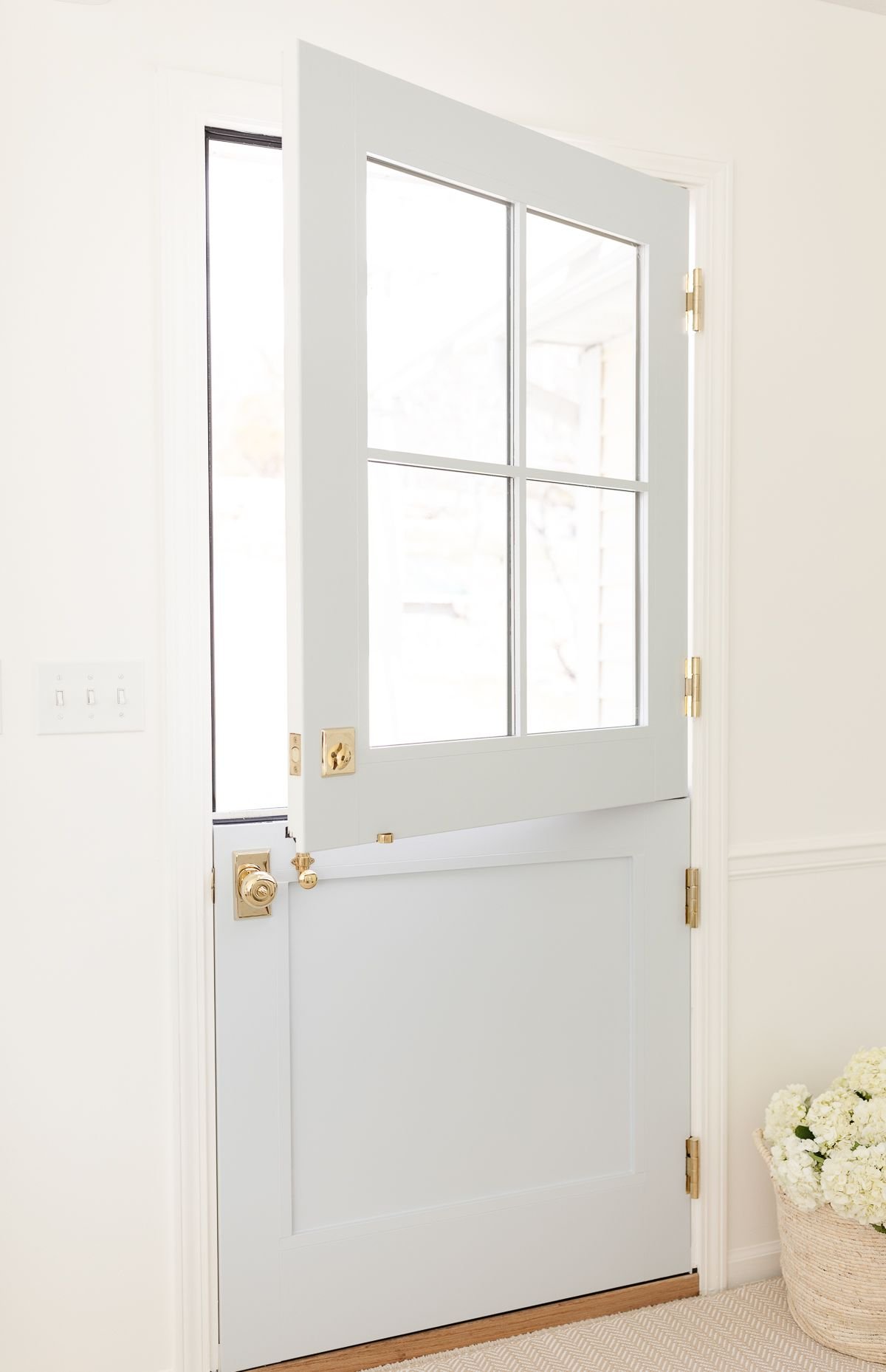 Benjamin Moore Quiet Moments
Benjamin Moore Quiet Moments 1563 is a very popular coastal blue paint color. It's a pretty gray color with hints of green in the background – in some lights it looks seafoam and in some a true blue.
With an LRV of 60, this is a great mid-tone color that is a real chameleon.
Sherwin Williams Krypton
Next, we have Krypton. This one is a crisp and cool true blue color that reads more blue in real life than the gray it appears on the deck.
The LRV of Sherwin Williams Krypton is 52, making it a little deeper blue than some of the other options we're sharing here.
Sherwin Williams Oyster Bay
Much like the famed color Sea Salt, this is a moody green color that is a total chameleon, layered with blue and gray underneath. It will reflect differently in every space, so be sure to test it out and make sure you love it!
With an LRV of 44, it is a little deeper than SW Sea Salt, and the moodiest and darkest color on this list.
Benjamin Moore Smoke is the prettiest soft blue gray paint color. It's a spectacular cool blue tone that reflects outdoor elements like sky and water, and helps lighten and brighten any space.
Benjamin Moore Smoke has an LRV of 56.49. It's got a little green and gray in the background for interest.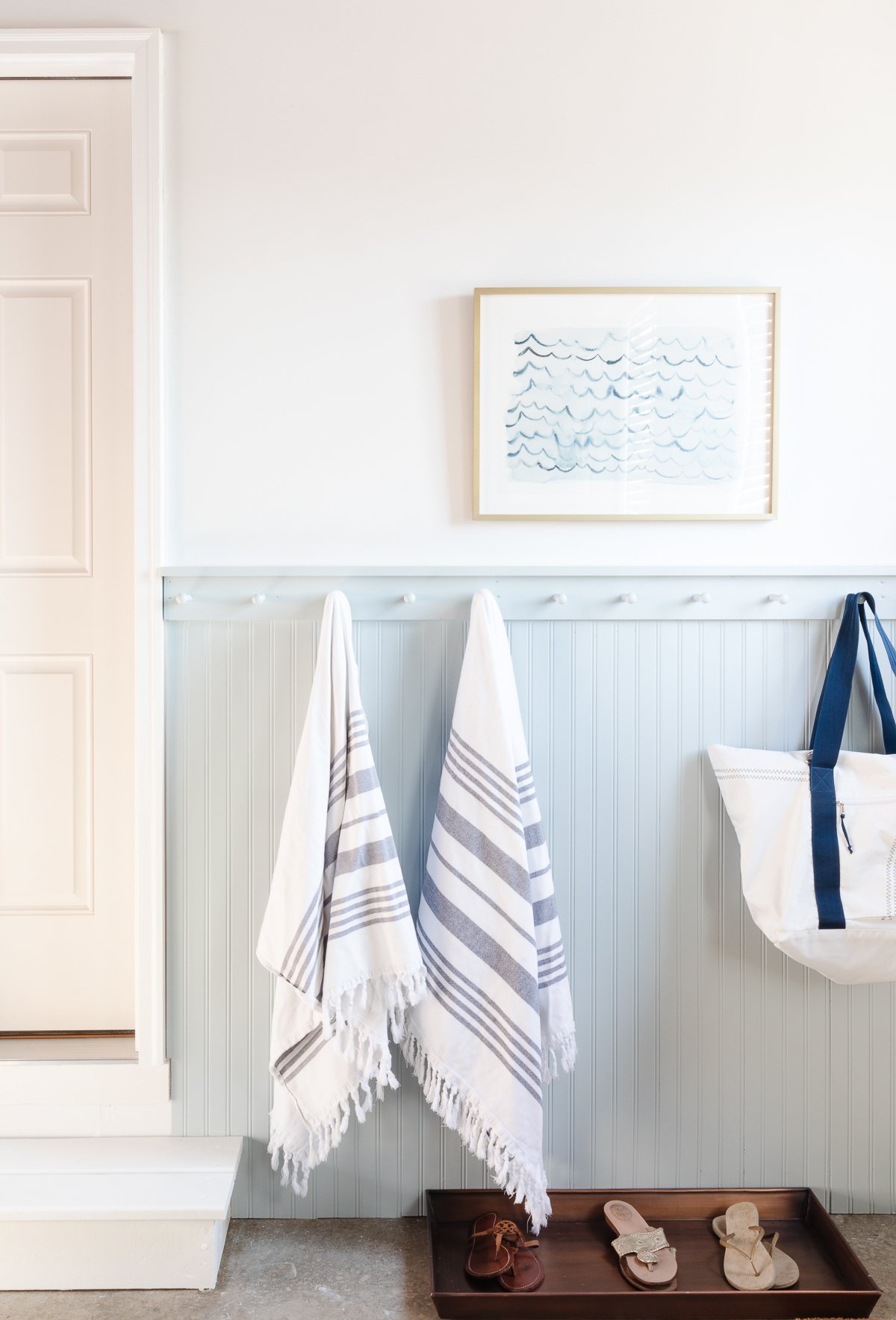 Sherwin Williams Sea Salt
We can't create a list of coastal paint colors and not include this one! SW 6204 is famous for a good reason. It's moody, soft and subtle, yet makes a total statement!
With an LRV of 63, it's still a saturated color that makes an impact. Use it on walls, cabinets, doors – anywhere!
Benjamin Moore White Water
Finally, we wrap up this list with a classic beach house paint color: this pretty blue!
White Water 2120 will read as a mixture between blue and gray, depending on the colors you pair it with. With an LRV of 59, it's a good mid-tone shade of blue!
Well, what do you think? Are you ready to bring some coastal blues into your home for spring and summer? I'd love to hear from you!