27 Easy Ways to Update a House
There are so many easy ways to update a house! Learn where to start, what to focus your efforts on, and all the best ways to upgrade your home for less.
Today, we're rounding up simple and affordable ways to make a real difference in the look and feel of your home – fast!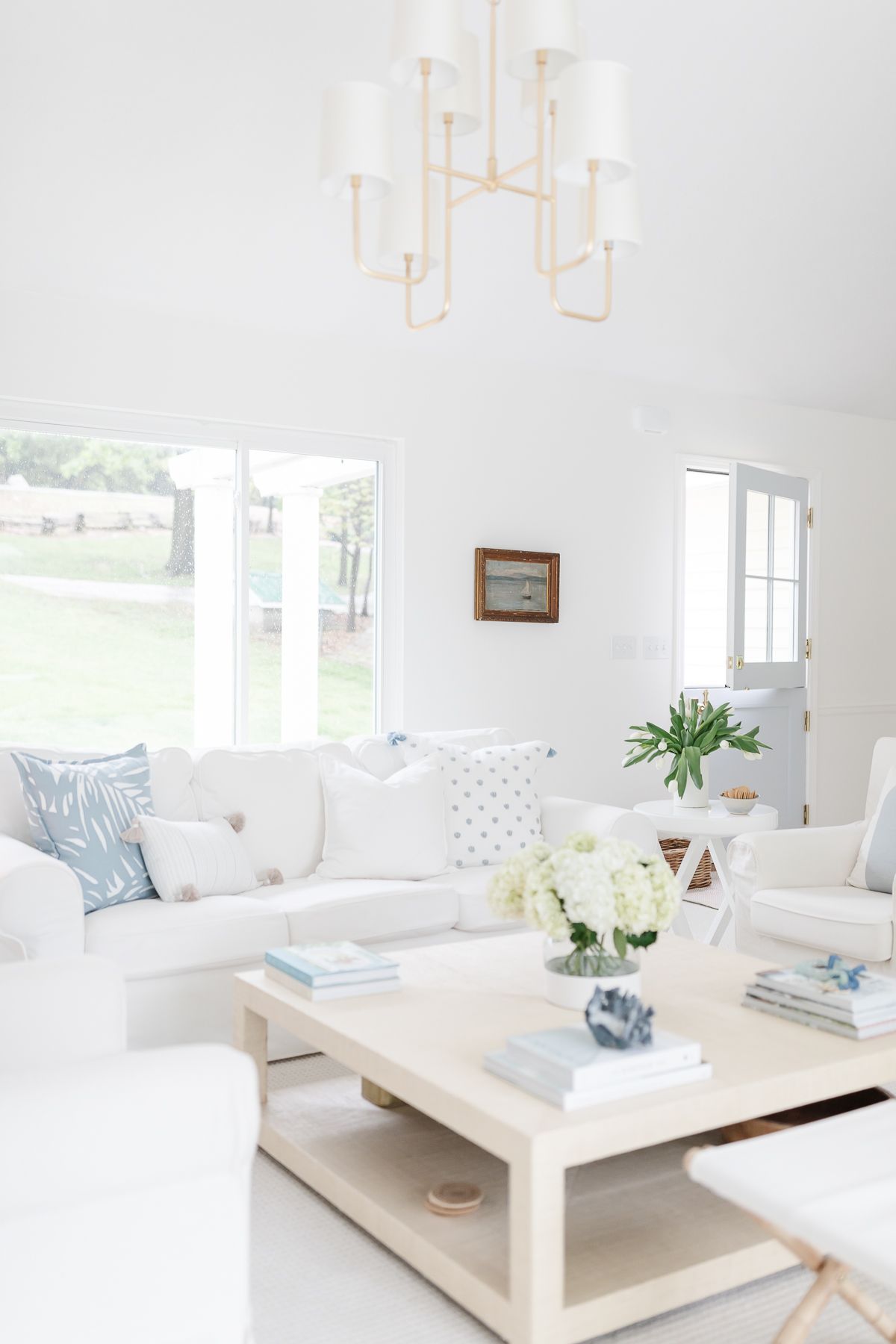 When you're house hunting, it's easy to get distracted by the seller's personalized decor. One thing I have found over the years is that most buyers can't look past a seller's personal choices, which could result in a deal for you!
Even if you're not a diy'er or don't want to invest a lot into updating, there are so many easy ways to update a house. These ideas are ways to immediately increase the value of your home, either for your own enjoyment or for resale.
Use the drop down Table of Contents menu to navigate this post with ease. Don't forget to pin and save it for later, too!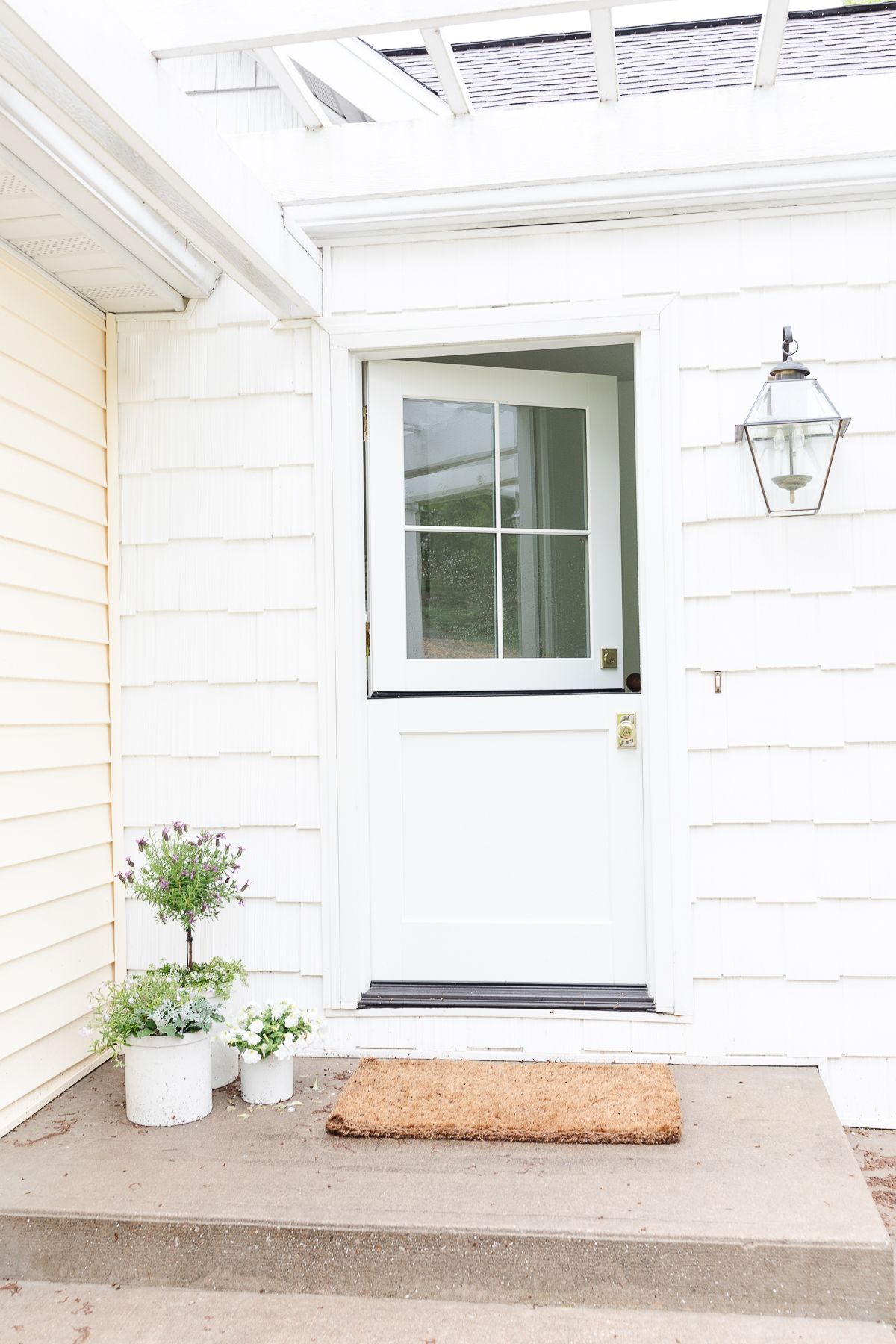 Update a House
Whether you're beginning a search to purchase a new home (in an incredibly tough 2022 market) or you're just looking to refresh the home you're in, you're in the right place!
After years of home ownership and many, many updates in between, we know what works (and what doesn't). Updating doesn't have to be intimidating – some of these ideas just require a ten dollar investment and no time at all.
You'll be well on your way to a fresh, inviting and cozy home in no time flat. First, a few of my best home updating tips and the answers to your frequently asked questions.
Tips
Find inspiration for updates anywhere – check magazines, blogs and Pinterest! Look to your favorite interior designers and influencers for images that can inspire you.
Don't be intimidated by the electrical projects on this list – there are great tutorials on YouTube that have really made it simpler for homeowners. However, if you're worried – call in a professional! It's worth the peace of mind.
Learn How to Declutter your Home – it should be the very first step you take in updating. Bonus: it's completely FREE!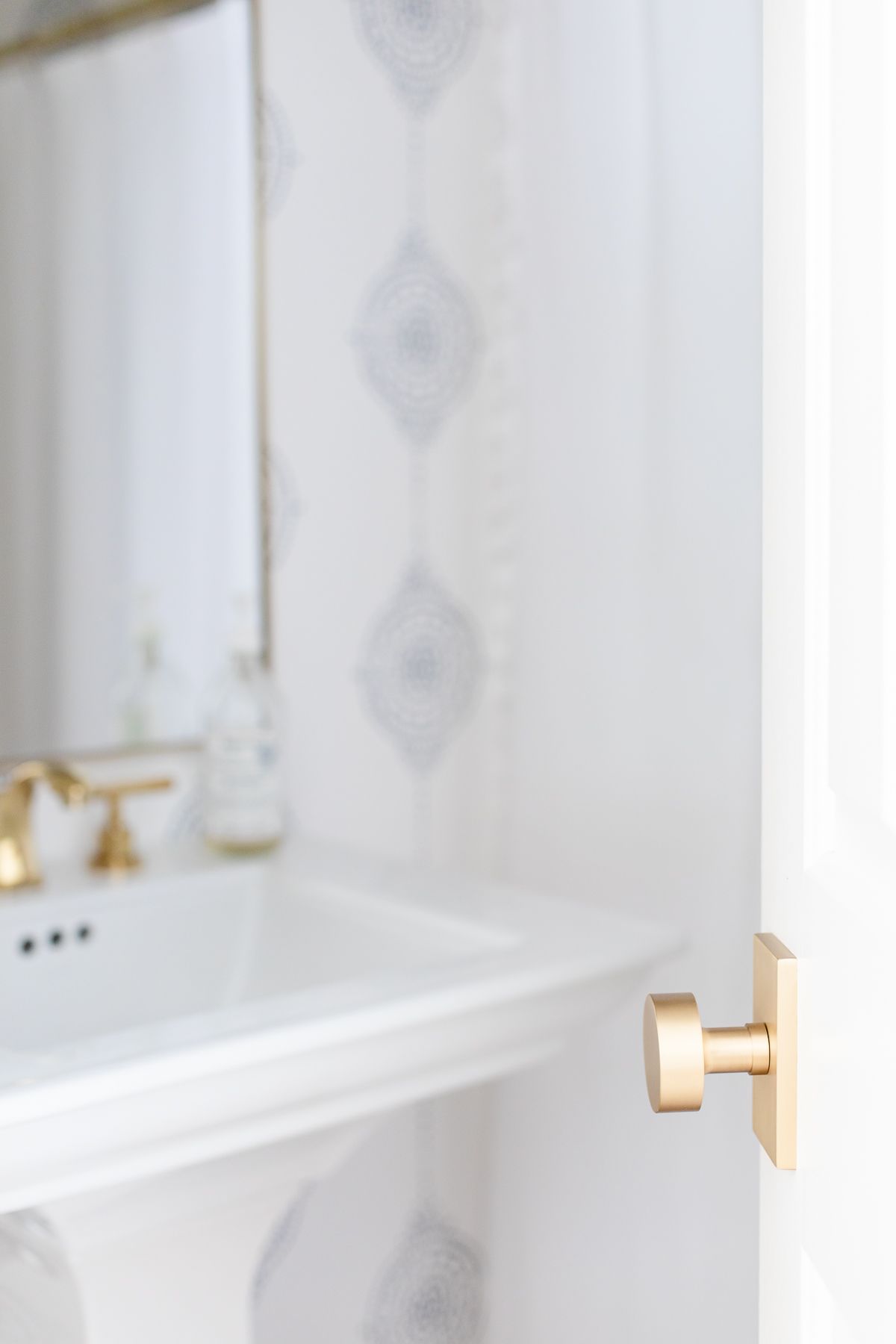 Frequently Asked Questions
How can I update my house cheaply?
Look no further! Many of the ideas on this list are so inexpensive! From paint projects to simply eliminating old odors, you'd be surprised how cheaply you can make an impact.
What adds the most value to a home 2022?
While redesigned kitchens and bathrooms are important, don't discount the small projects that can make a big change. Switching out light fixtures, faucets, and even light bulbs themselves can make a difference!
How often should a home be updated?
At one time, I read that interior design trends shift every seven years. Often, that's about how long it takes to become tired of a paint color or notice that it's showing wear and tear on your walls.
Ultimately, the decision to update rests on your shoulders as the homeowner. Gradually taking on small projects like these can be a great way to make an impact!
27 Easy Ways to Update a House
Many of these projects showcase our St. Louis home and our Table Rock Lake Cottage. Click through to see the complete before and after tours, and learn all about the changes we've made over the years!
Are you ready? Let's get started and let's make some quick updates to your home for 2022!
Need a drop zone but don't have space inside your home? Consider adding a garage mudroom for an incredible organization spot for shoes, backpacks, towels and so much more.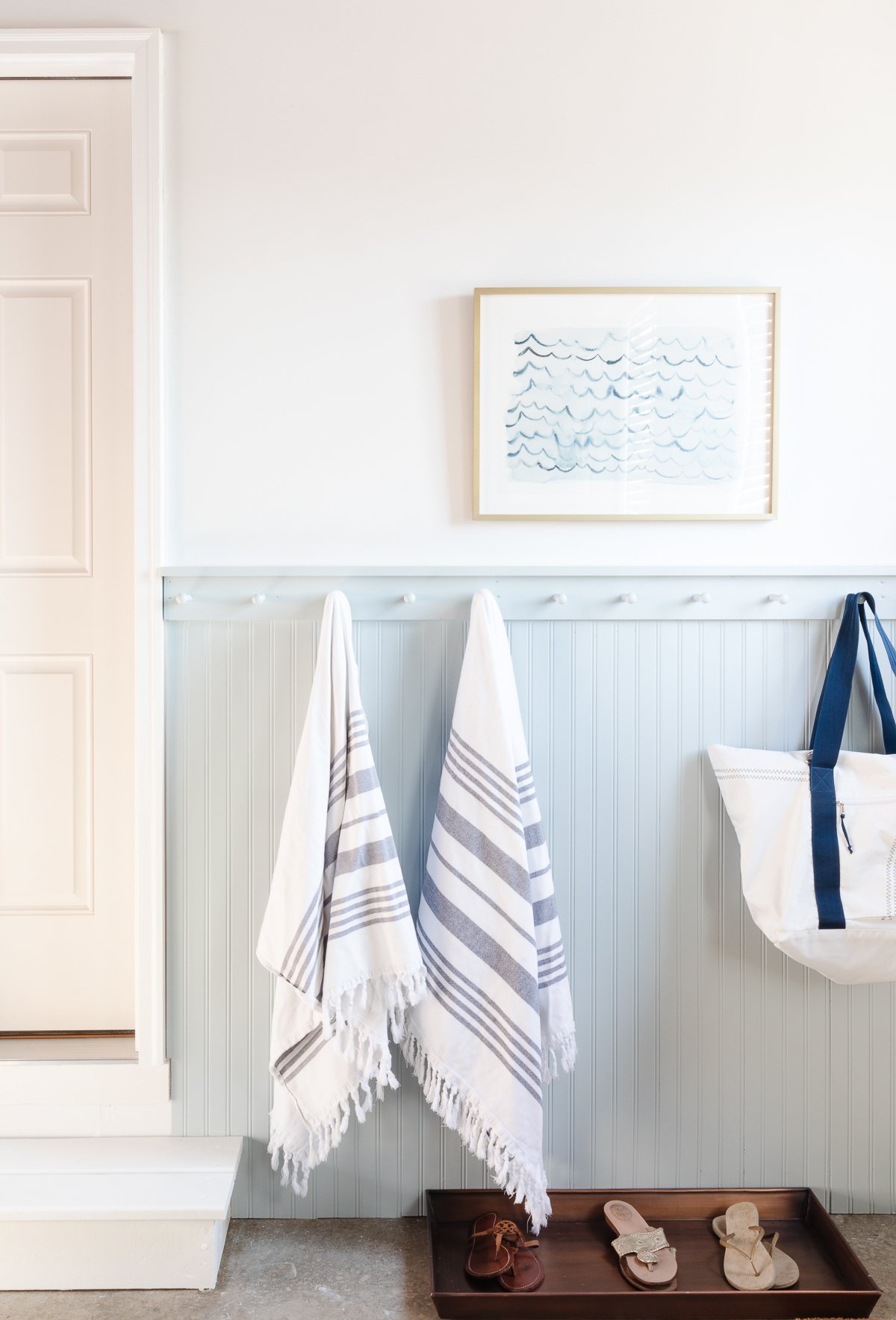 For immediate form and function in a variety of utilitarian spaces in your home, add a peg rail!
Much like the function of beautiful brass hooks, these can give you storage and open up previously cluttered spaces for storage.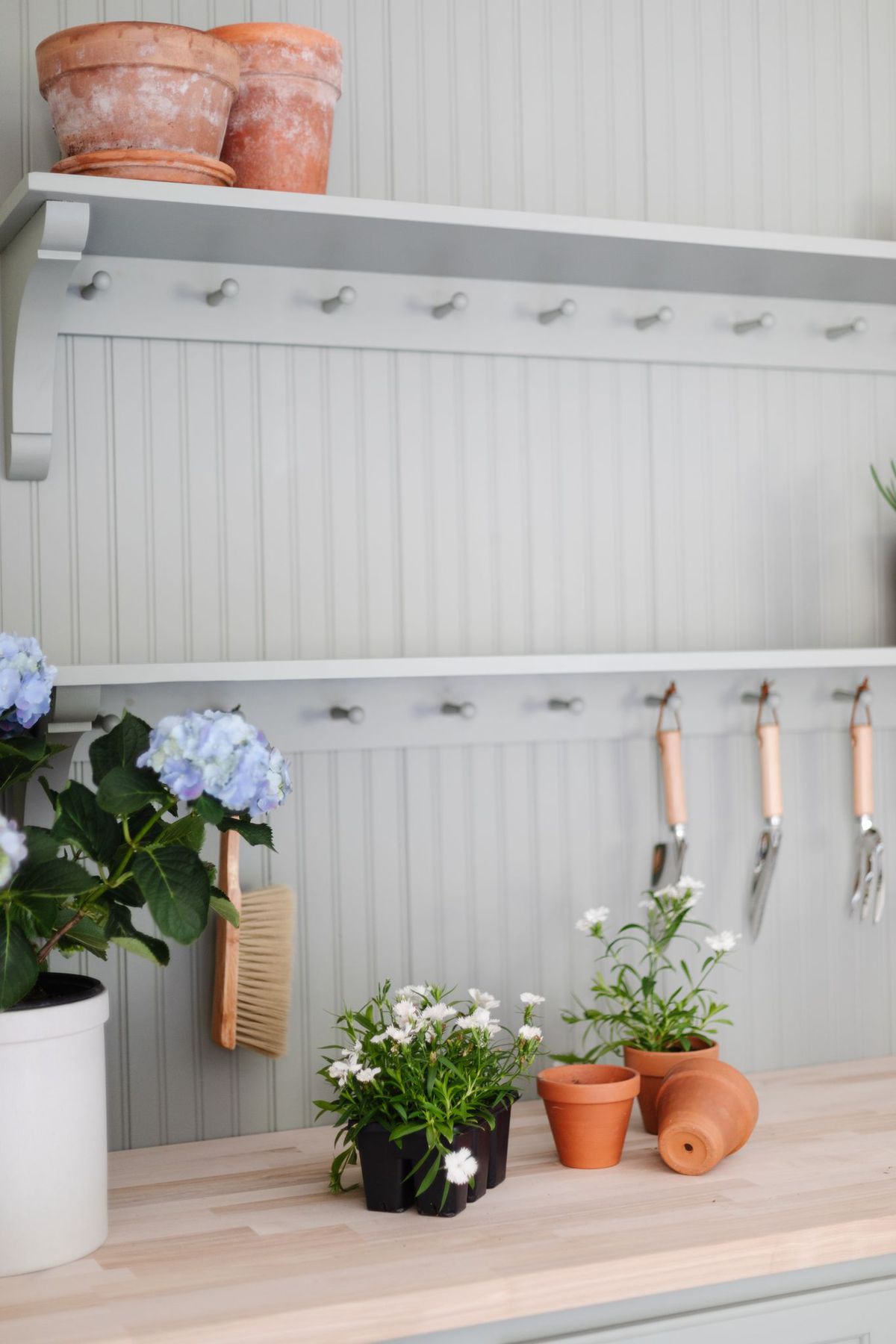 Learn how to DIY a board and batten wall in any room of your home, with ease. This is an affordable, easy project that anyone can take on – in fact, it's beginner friendly!
With a few basic tools, you'll be wishing you could add this kind of charm and texture to every room of your home! The ease of this project, with straight cuts and simple measuring techniques, is what sets it apart from many other DIY wall treatment tutorials.
Board and batten is modern and fresh, yet also feels appropriate in historic homes. It's a great way to upgrade any room in your home.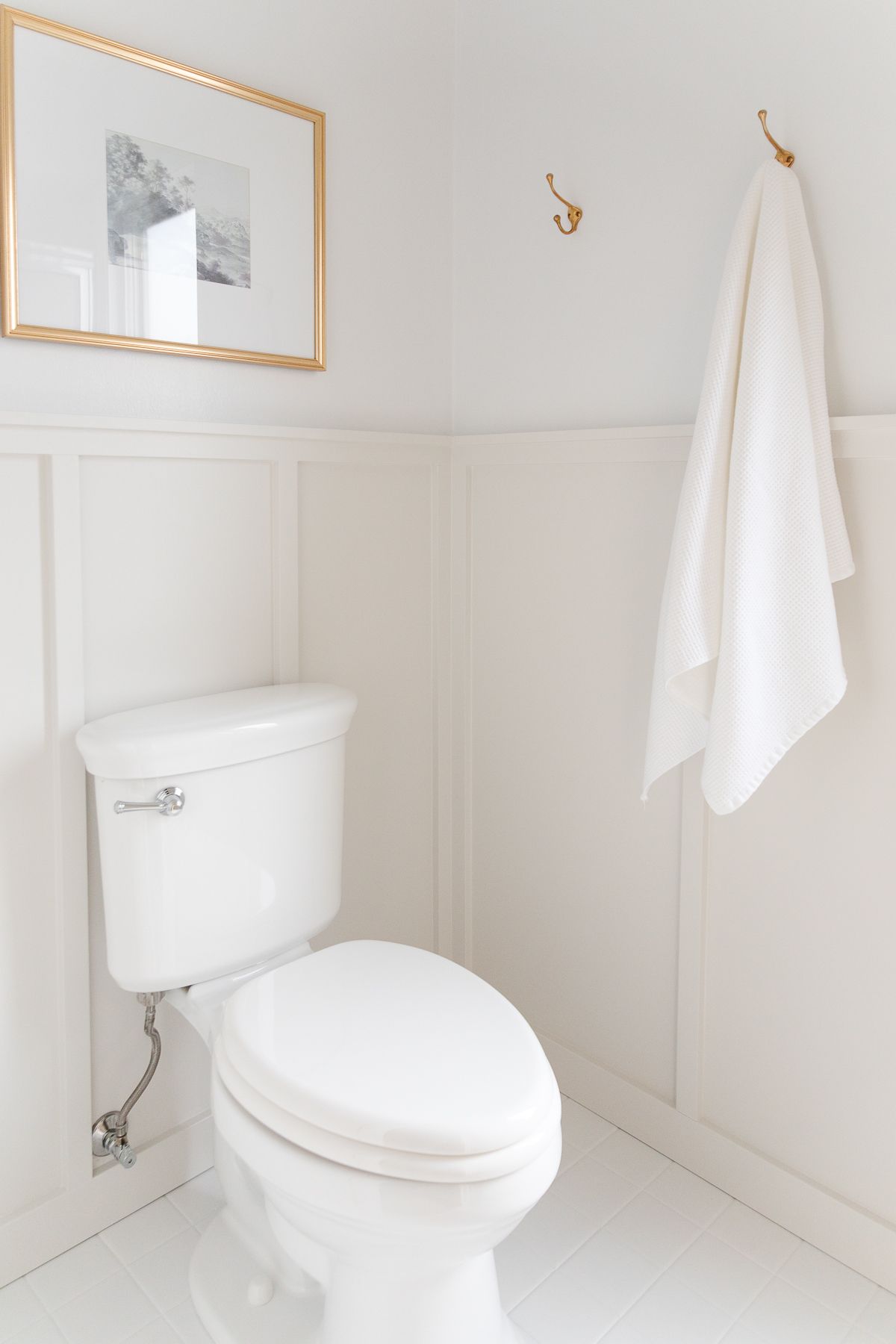 Yes, light bulbs! This is such an underrated effort – you might be amazed at what the right lighting can do for your home. It's an incredibly easy way to update a house – and ANYONE can do it!
Not only will you be running your home more efficiently, with a direct cost savings, but the perfect warm, cozy lights can make all the difference aesthetically.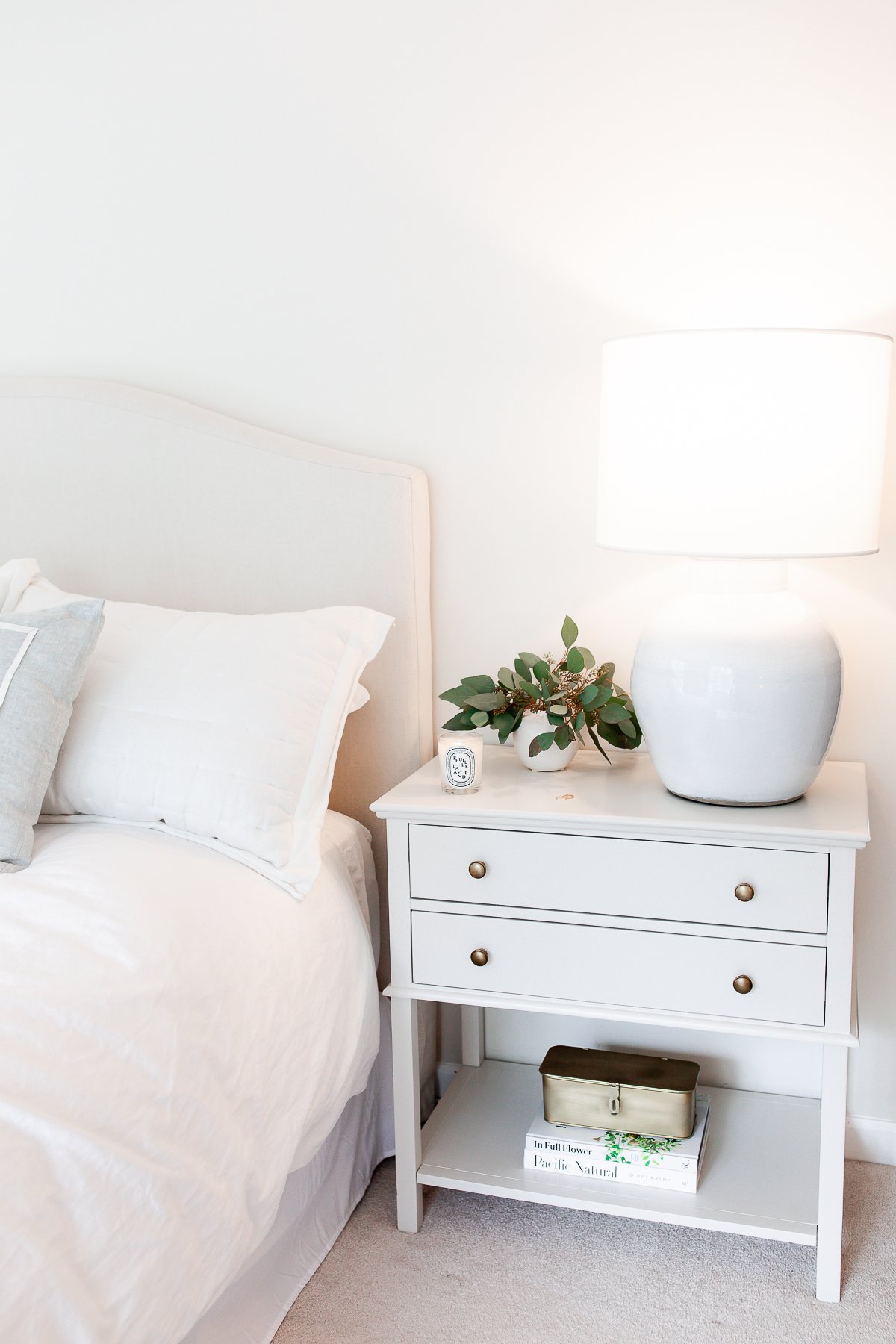 Change Outlets, Switches and Covers
Update the outlets. In our lake house, the outlets and light switches were almond-colored, which made the home feel dated.
Sometimes outlets yellow with time, become too dirty to clean, get painted over or are mismatched. This is a relatively easy (and very inexpensive) way to make your home feel fresh and cohesive.
Note: if you're not experienced in doing this, hire a licensed electrician or find a great online video source and watch a few tutorials. It's relatively simple, yet tedious work.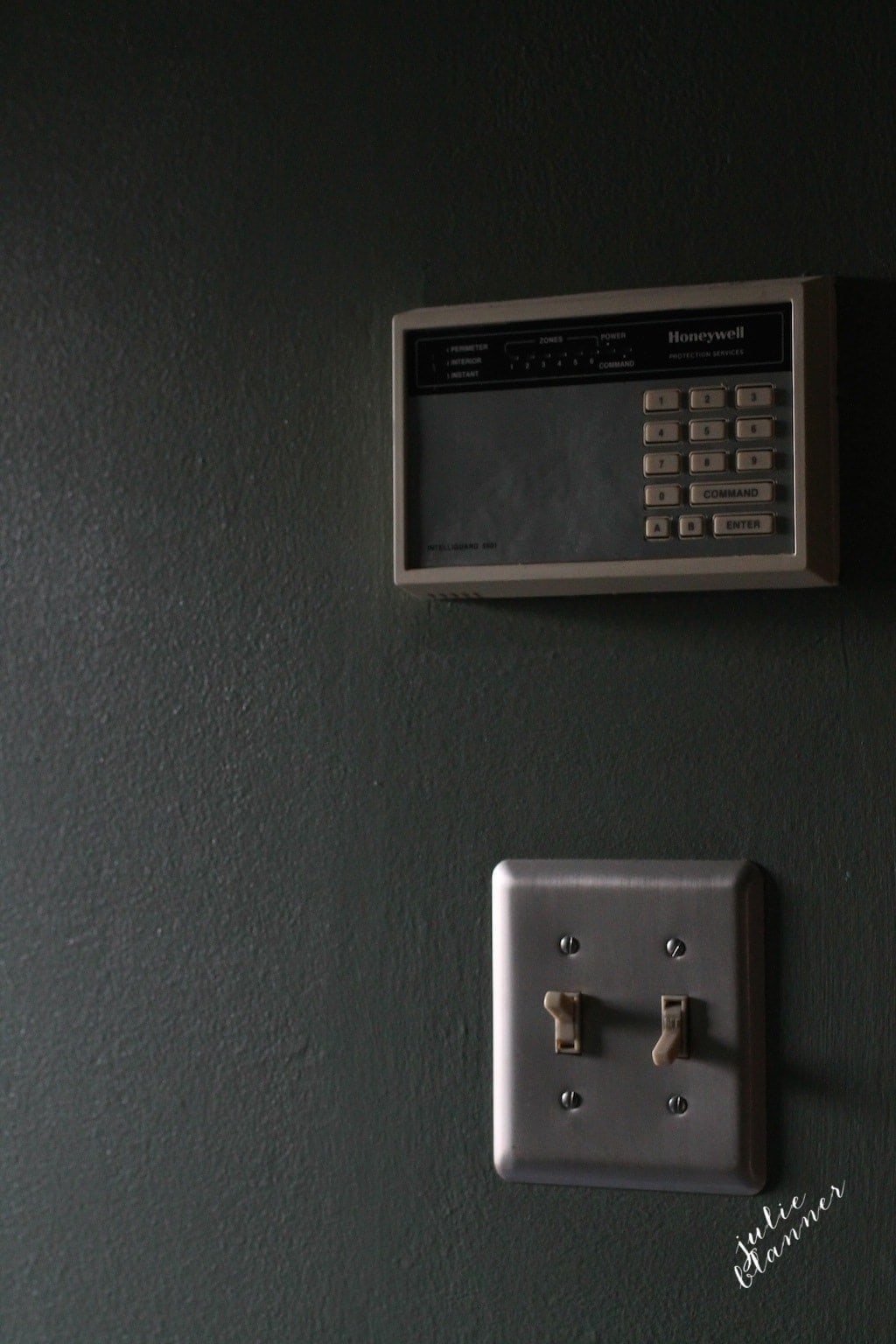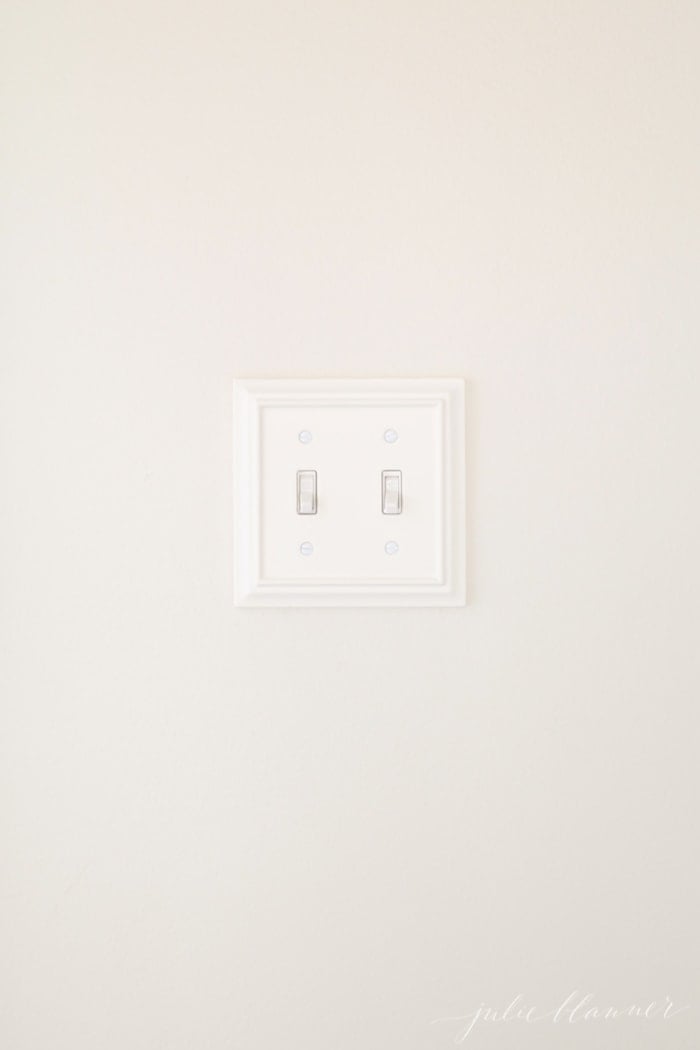 Have an old pull string light fixture? Make it into a switch with ANY light you want with this inexpensive, three minute non-electrical fix! If I can do it, you can too.
Pull string light fixtures are easily converted through this inexpensive wireless solution in just minutes. It's a quick fix that immediately improves the functionality of any room in your home!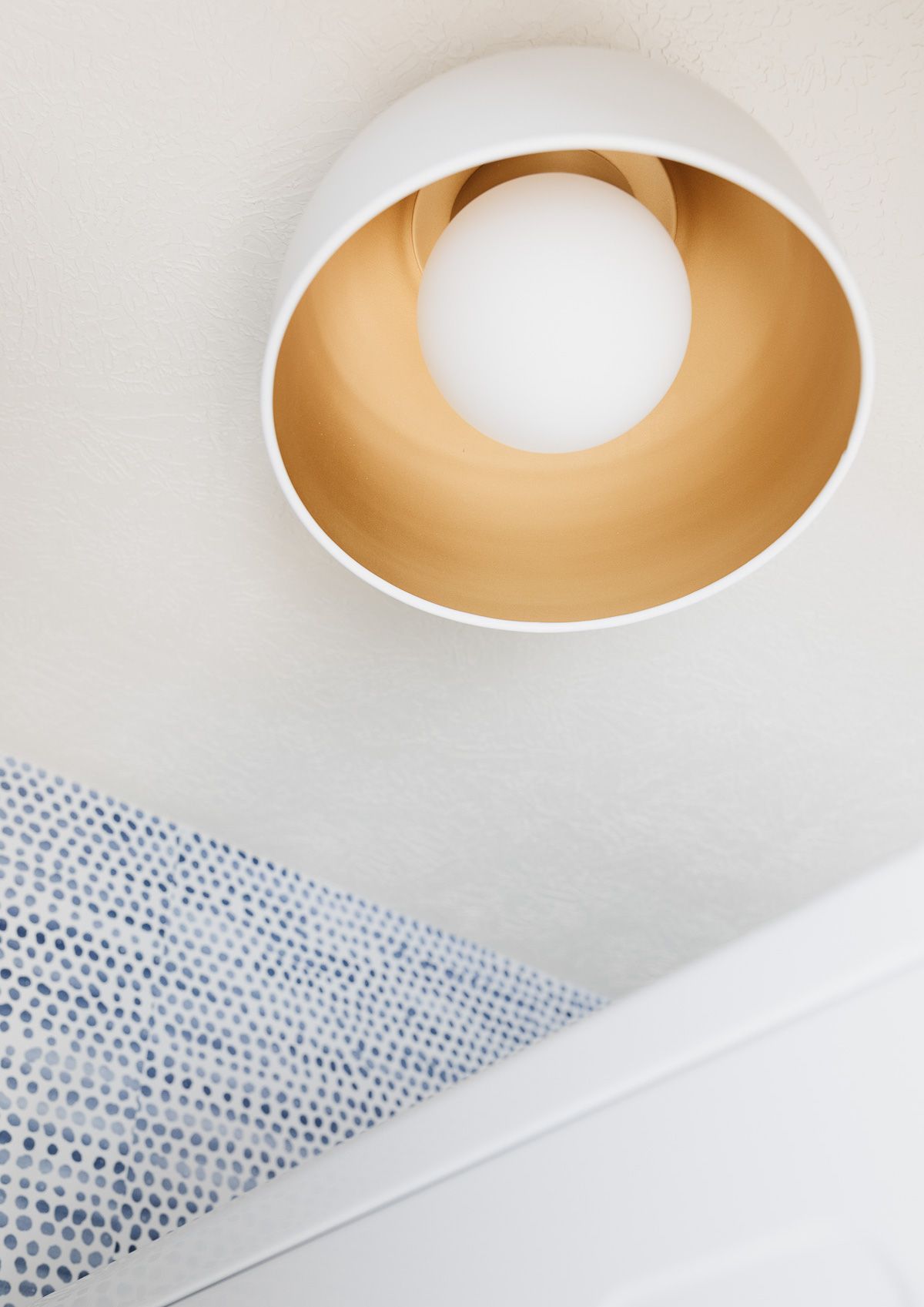 Add natural light. Remove blinds, trim back trees and bushes just outside the windows or remove screens to let the light shine in.
Natural light automatically makes a room appear larger – click through to see all the best ideas to do this. Many are totally free!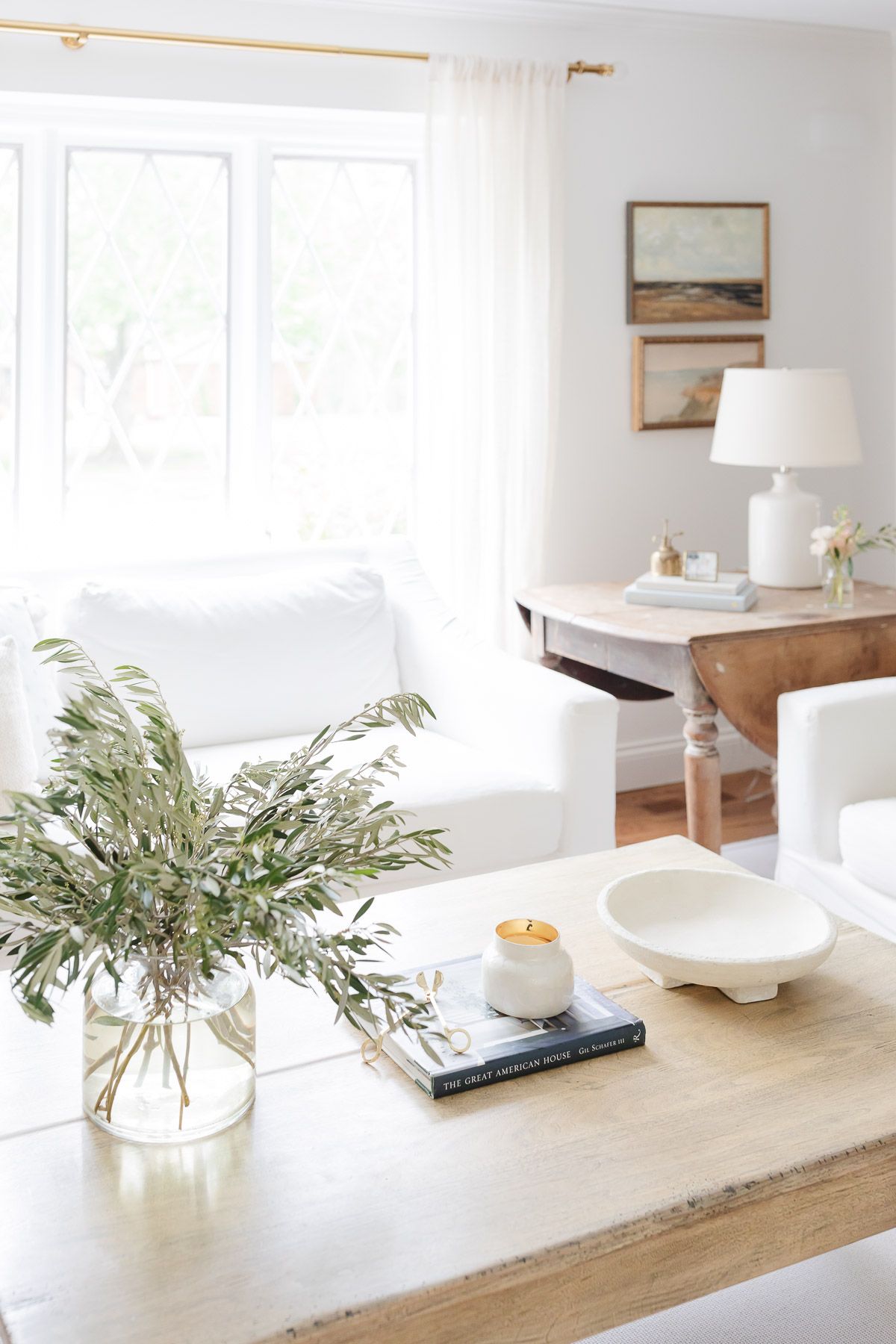 Get all the details about adding beadboard to your kitchen for a beadboard backsplash, or any space in your home.
This can of course add historic charm to your dated home, but it can also be an easy fix to cover up dated wall texture!
Get all the information about what products to use, how to paint the Beadboard, and how to care for it.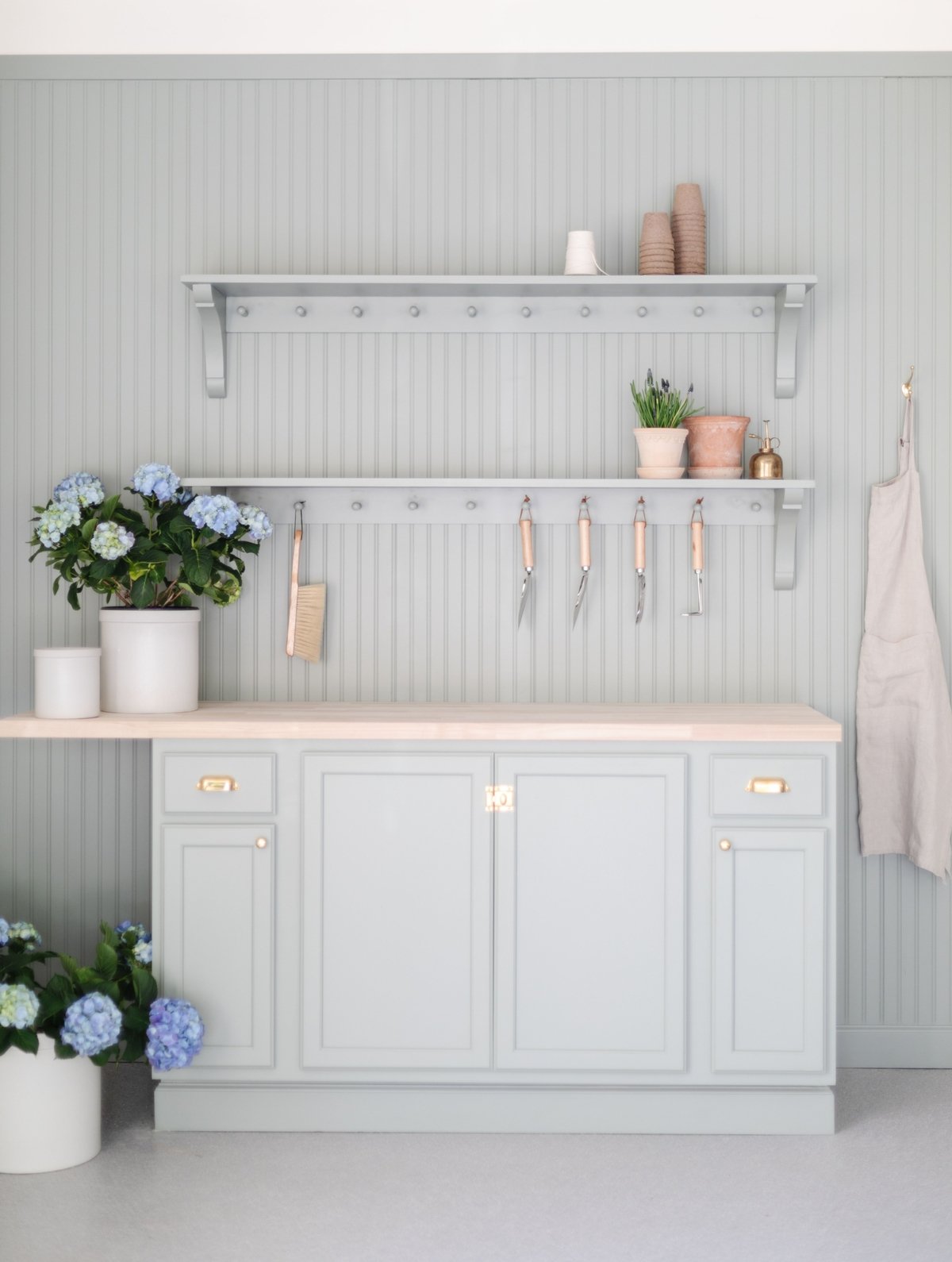 Use Deck Stain to Update a House
Scared of the old deck on the back of your house? It's not as intimidating as you might think!
Give your deck a refresh with this deck paint product! This deck update gave us the feel of an outdoor room and completely changed the way we used this space outside of our home.
Now it feels like an extension of our living space – an outdoor living room!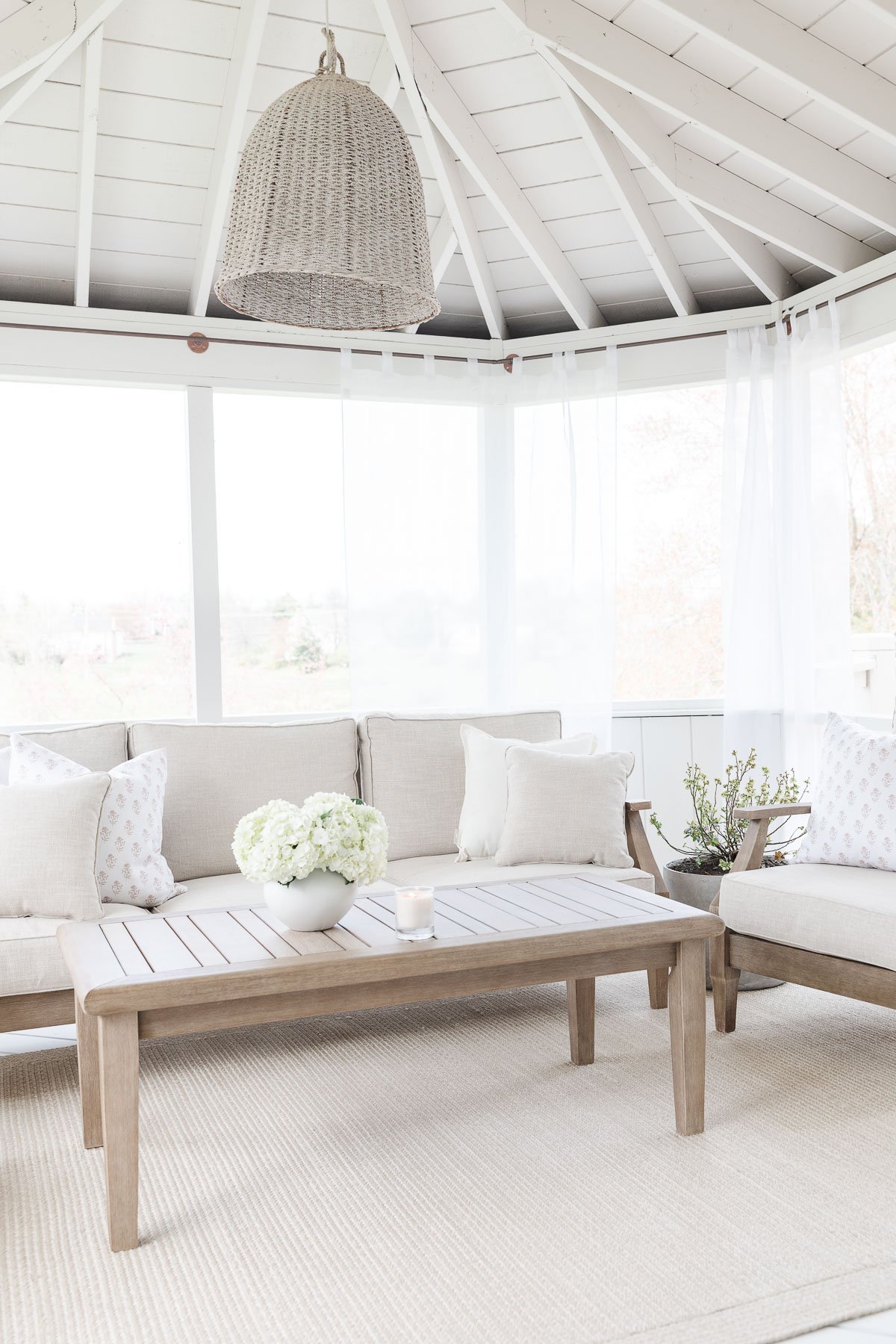 Nothing gives the illusion of more space than beautifully organized closets with the help of shelves or closet systems.
These tips will help you get organized QUICKLY! Get actionable ideas to help create a streamlined system that works for your family.
From Nightstand Organization to Bathroom Organization, we've got it covered.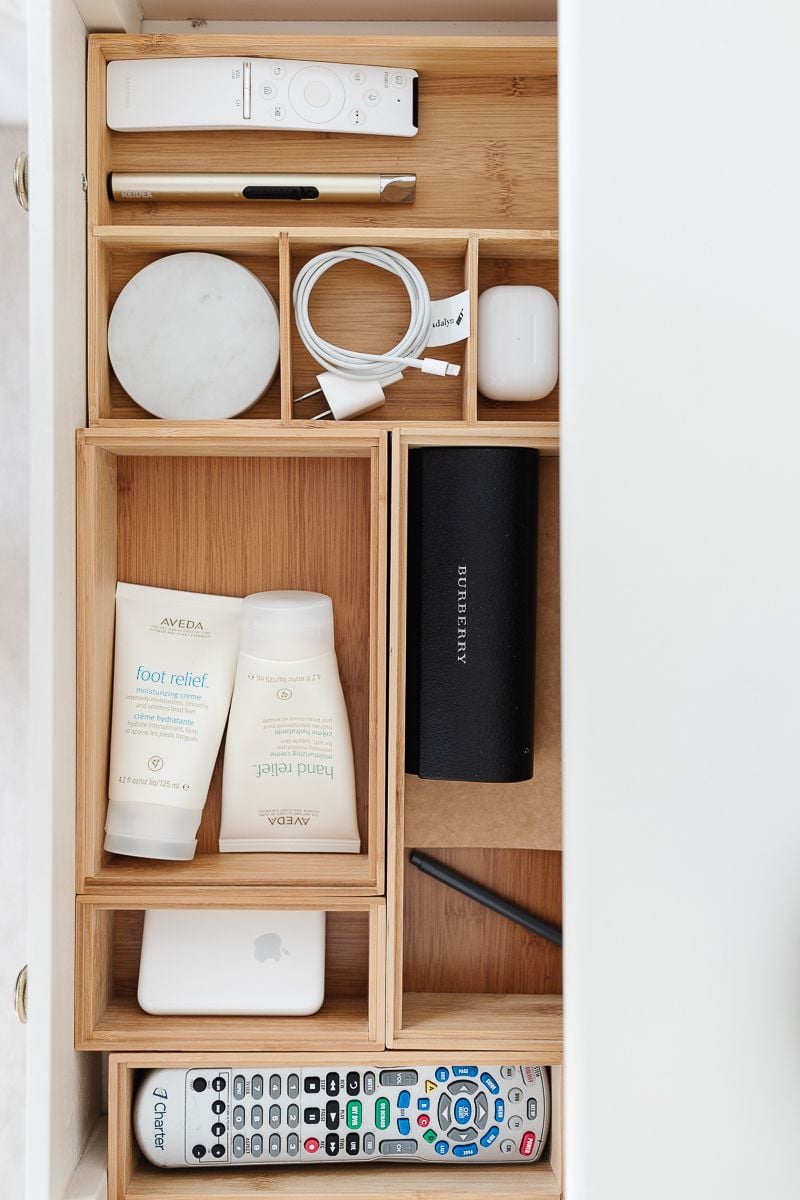 Paint a vanity for a quick bathroom update like we did in this nautical bathroom makeover.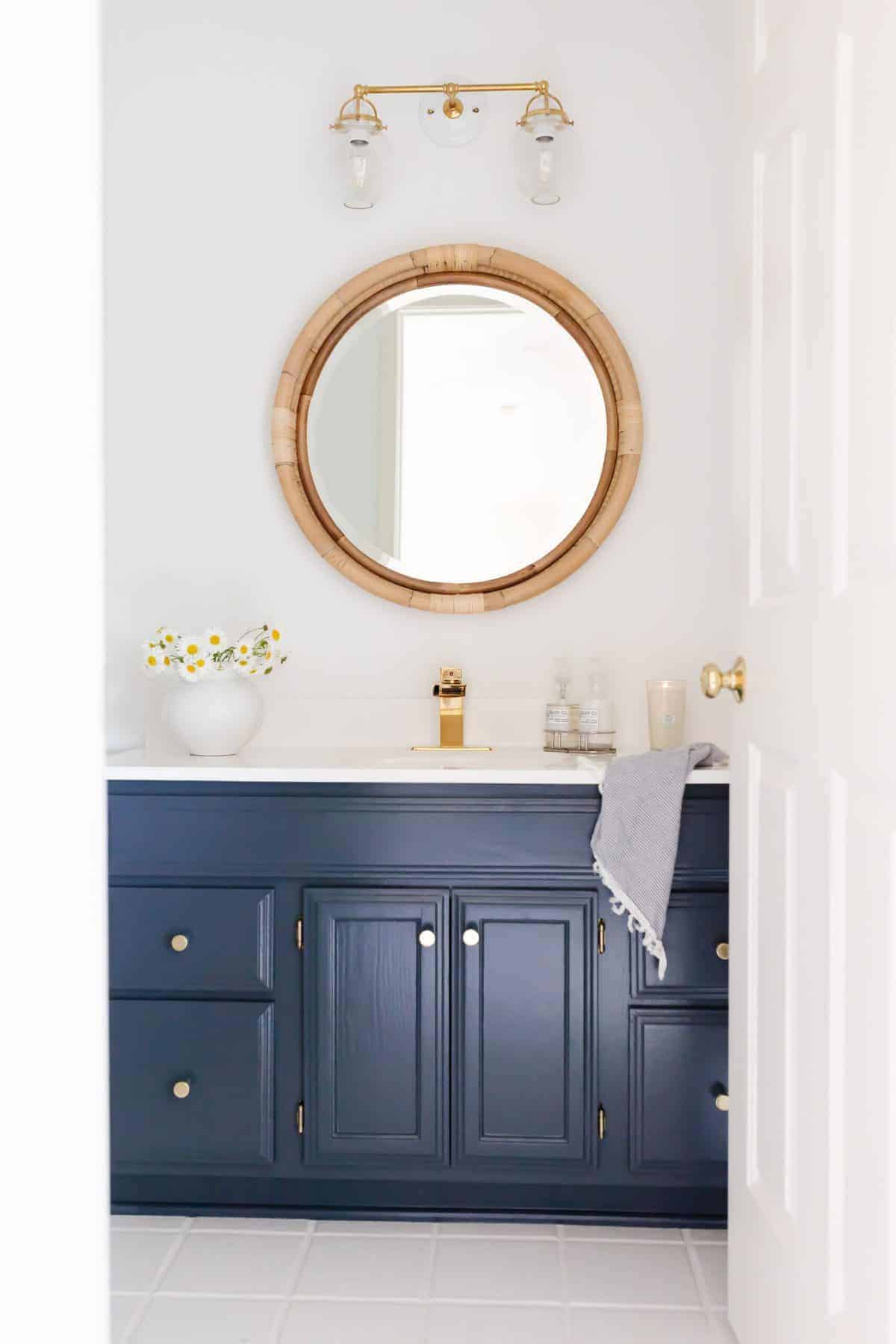 Nothing dates a home like the odors of lingering offenses of years gone by! Learn How To Get Rid Of Smoke Smell in this simple guide – you won't believe how impactful it is to make such a simple change.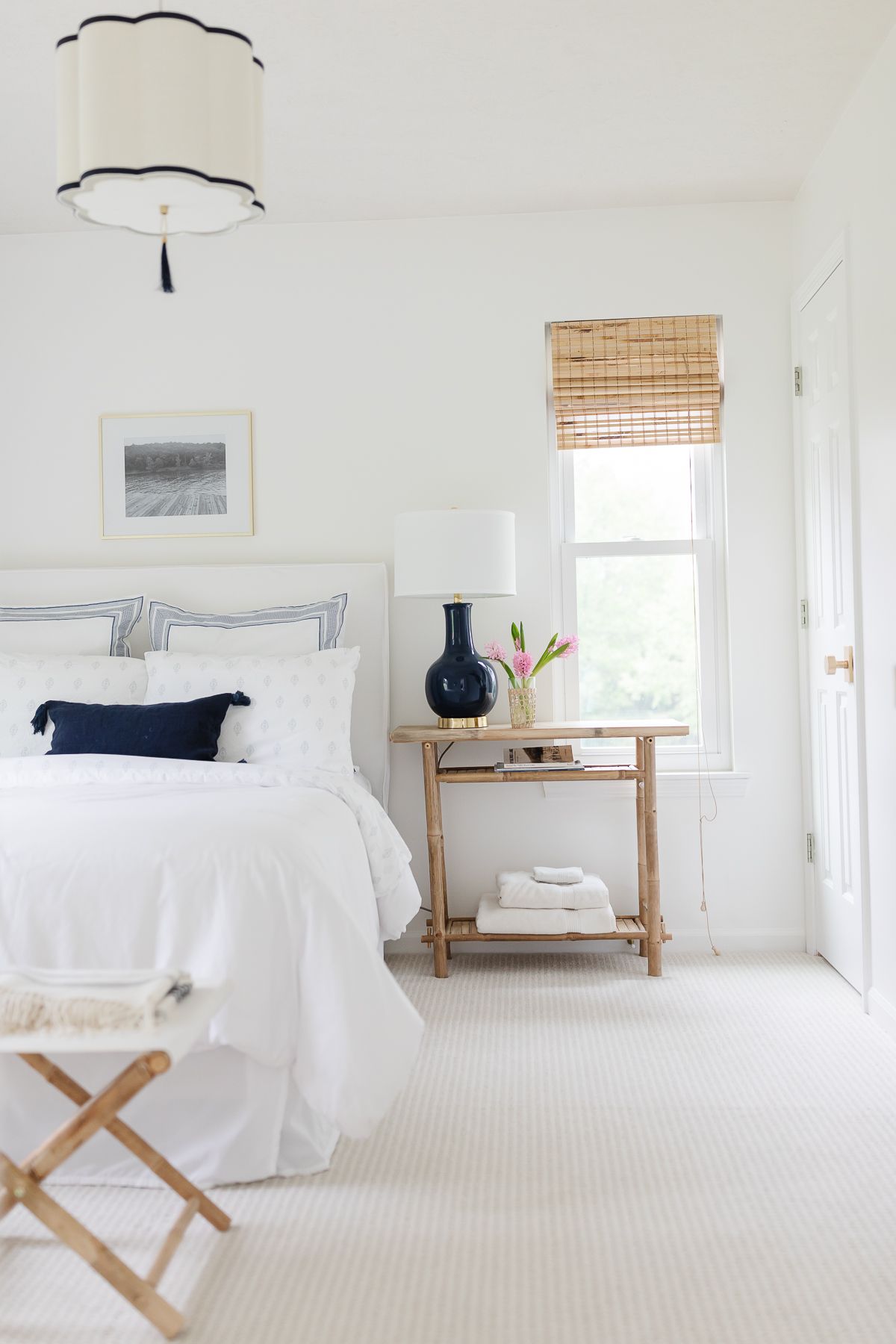 Add Fresh New Landscaping for Curb Appeal
Add curb appeal with landscaping. The addition of a few colorful plants goes a long way. Check out our guides to limelight hydrangea trees and catmint for two incredibly easy landscape additions that are sure to brighten the exterior of your home!
Landscaping that is updated, clean and fresh gives the appearance of a home that is well cared for!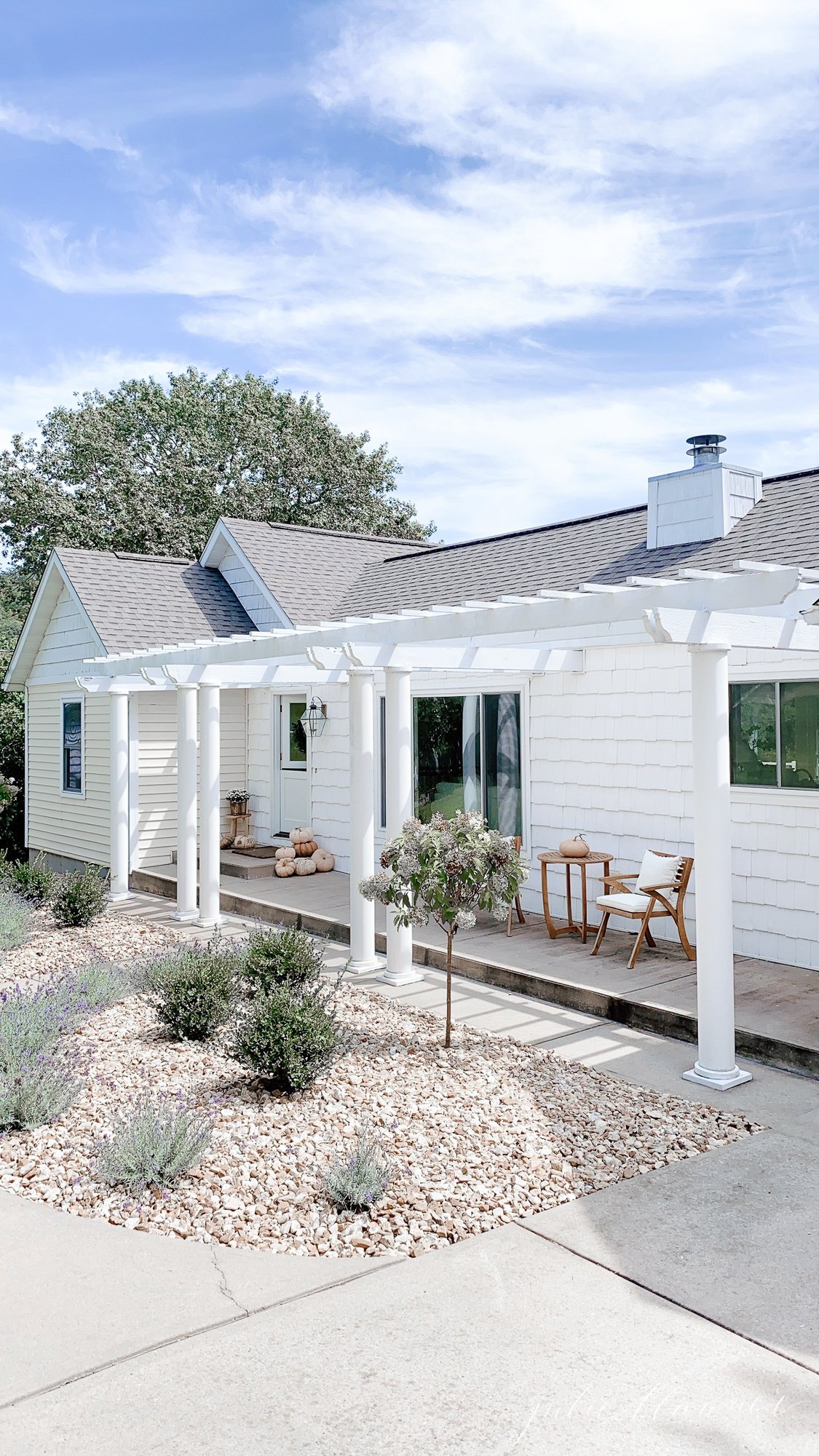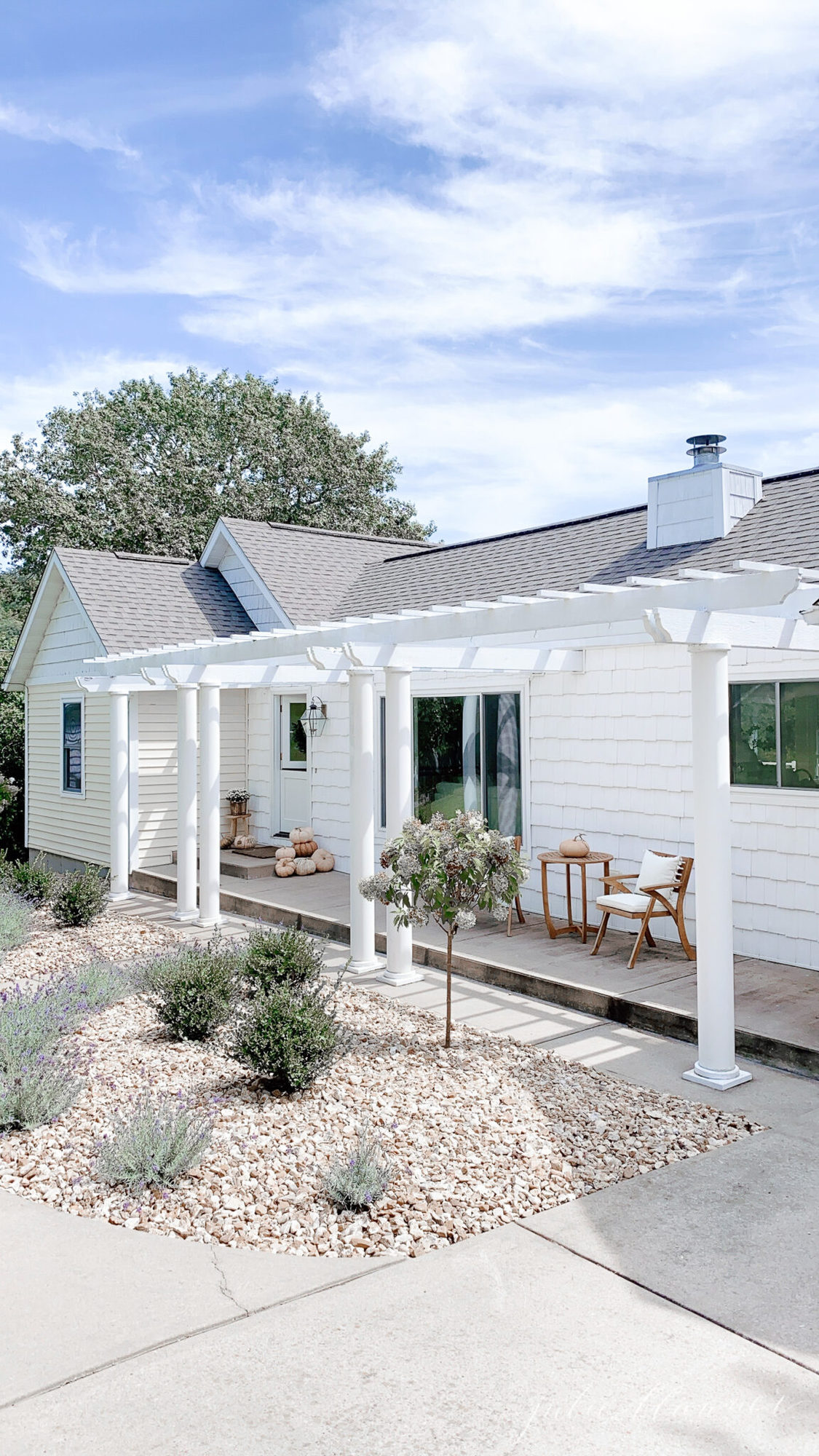 Can you paint ceramic tile? Yes, and I'm sharing everything you need to know about tile paint including where to purchase, how to apply and more!
Floor tile paint is extremely durable and an easy and inexpensive way to update tile floors and walls – even for high traffic areas.
This is such a quick, beautiful fix! We've done this several times over the years and are always blown away by the results.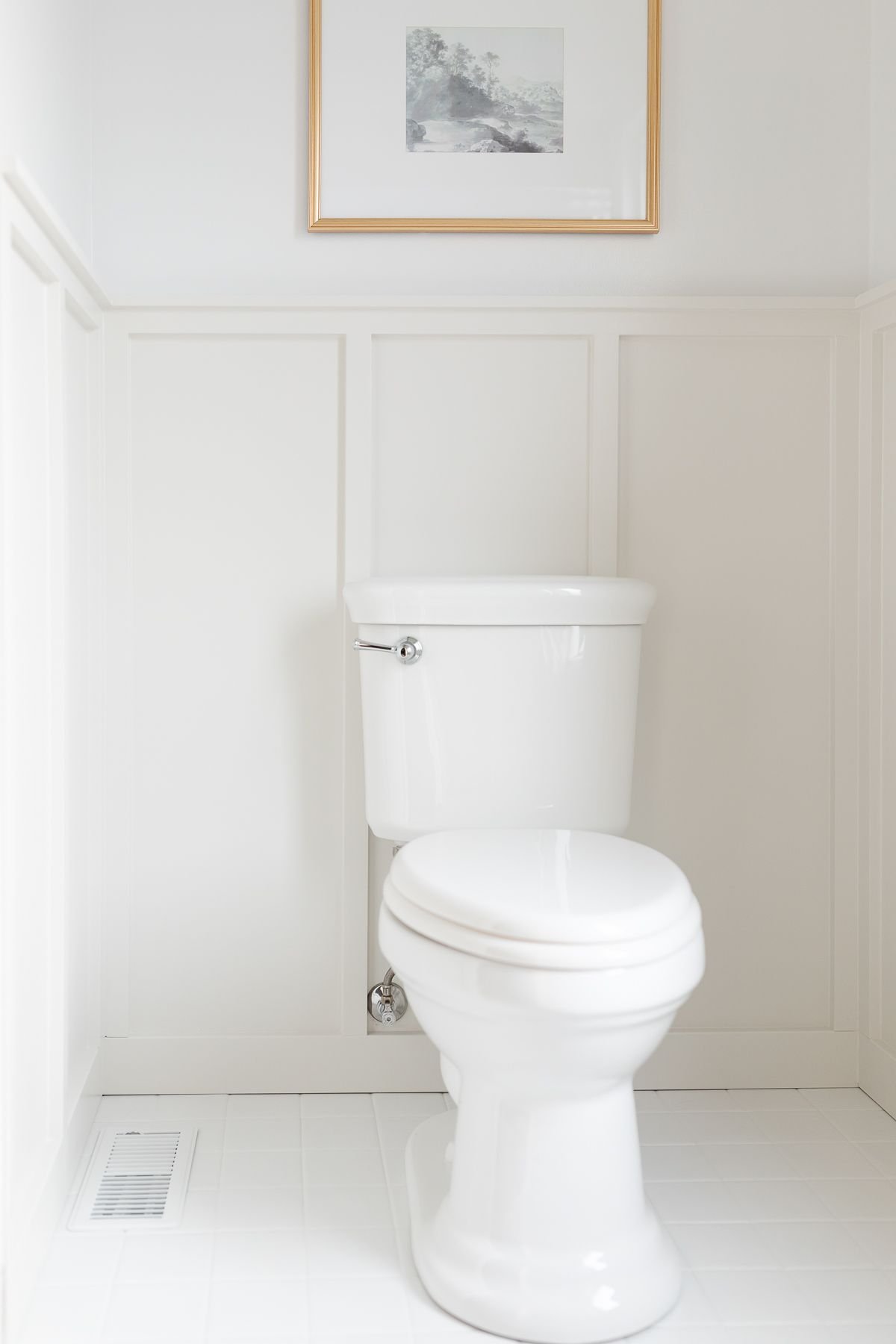 Or, if you don't want to paint the tiles themselves, try a grout stain! Learn the keys to changing your grout colors with the simplest grout stain product that might just change your life!
It's inexpensive and makes an incredible impact in a dated bath!
We created the ultimate grout refresh- taking our dark, dirty beige grout to a fresh new white grout color with very little time or money.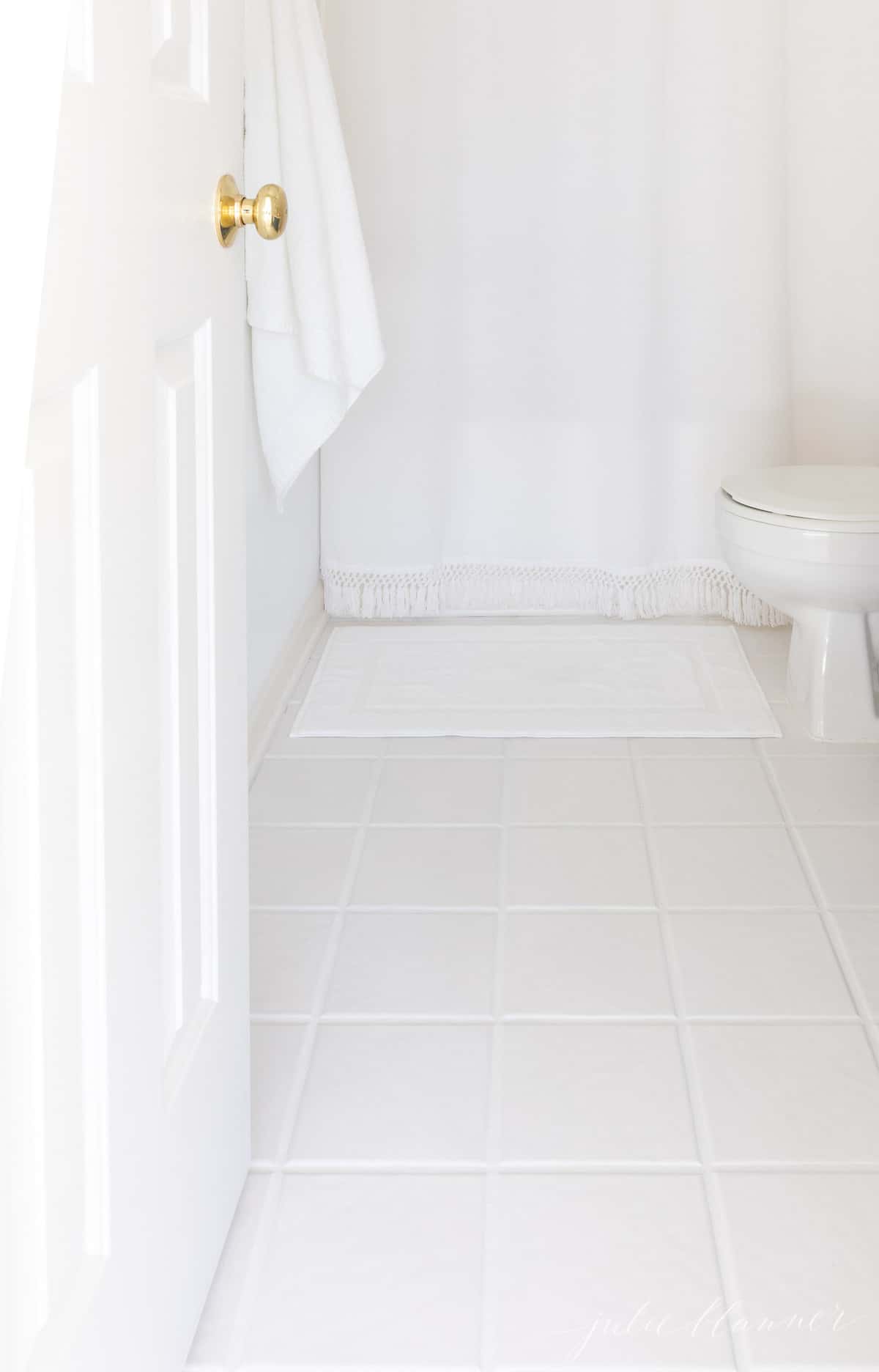 Replace Faucets
Replacing an old, tired faucet with a fabulous new brass bathroom faucet or an unlacquered brass kitchen faucet will completely change the look of your space!
They're relatively easy to replace on your own and can overshadow a dated vanity. They'll give you a fresh, clean new look to help your bathroom or kitchen sparkle even when it's dated!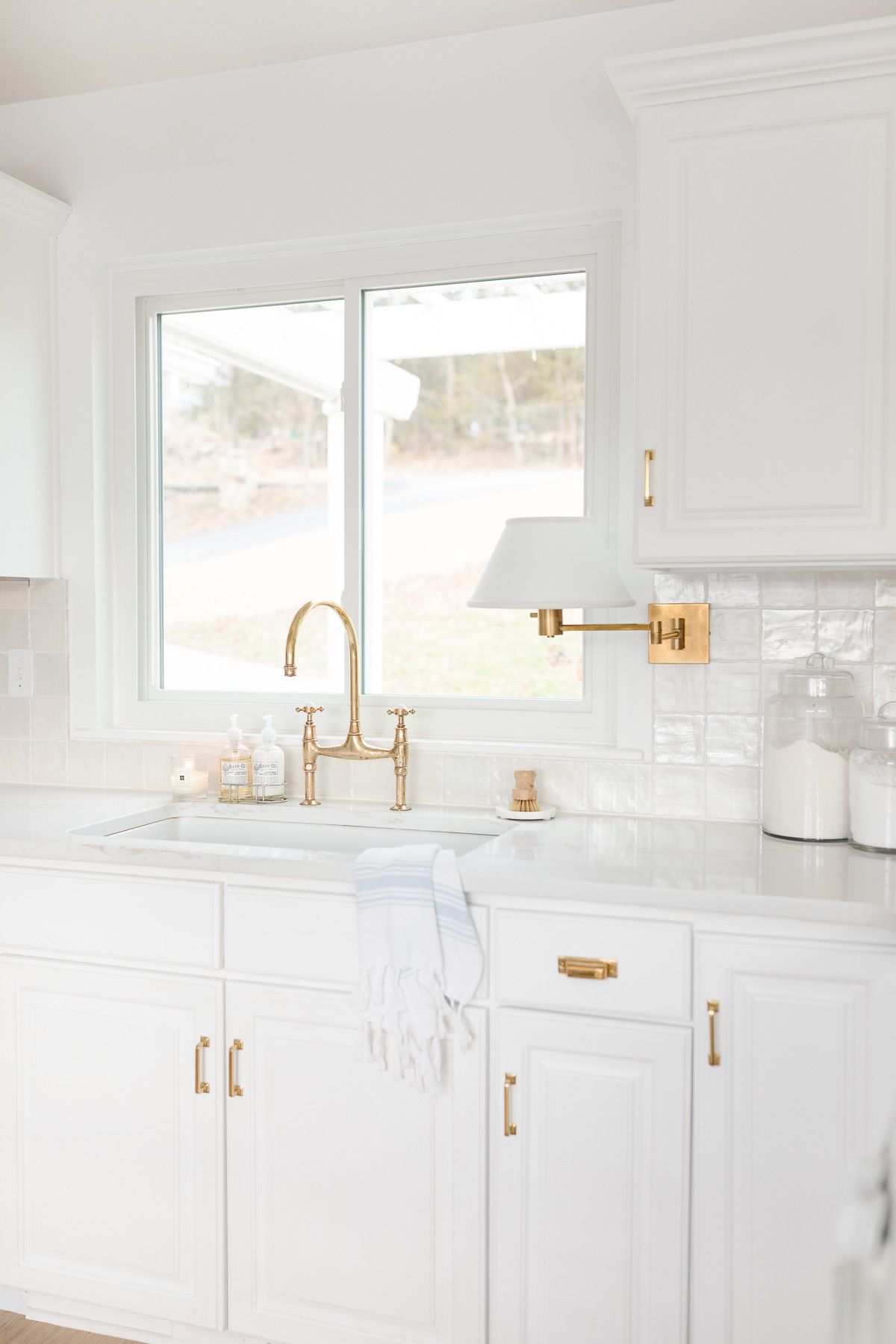 Concrete floor paint is the easiest way to update concrete for a beautiful, durable finish on a budget. Update a house for less, indoors or outdoors, with painted concrete.
Learn how to paint concrete floors for an instant update that works well for basements, laundry rooms, playrooms, screened in porches and so much more!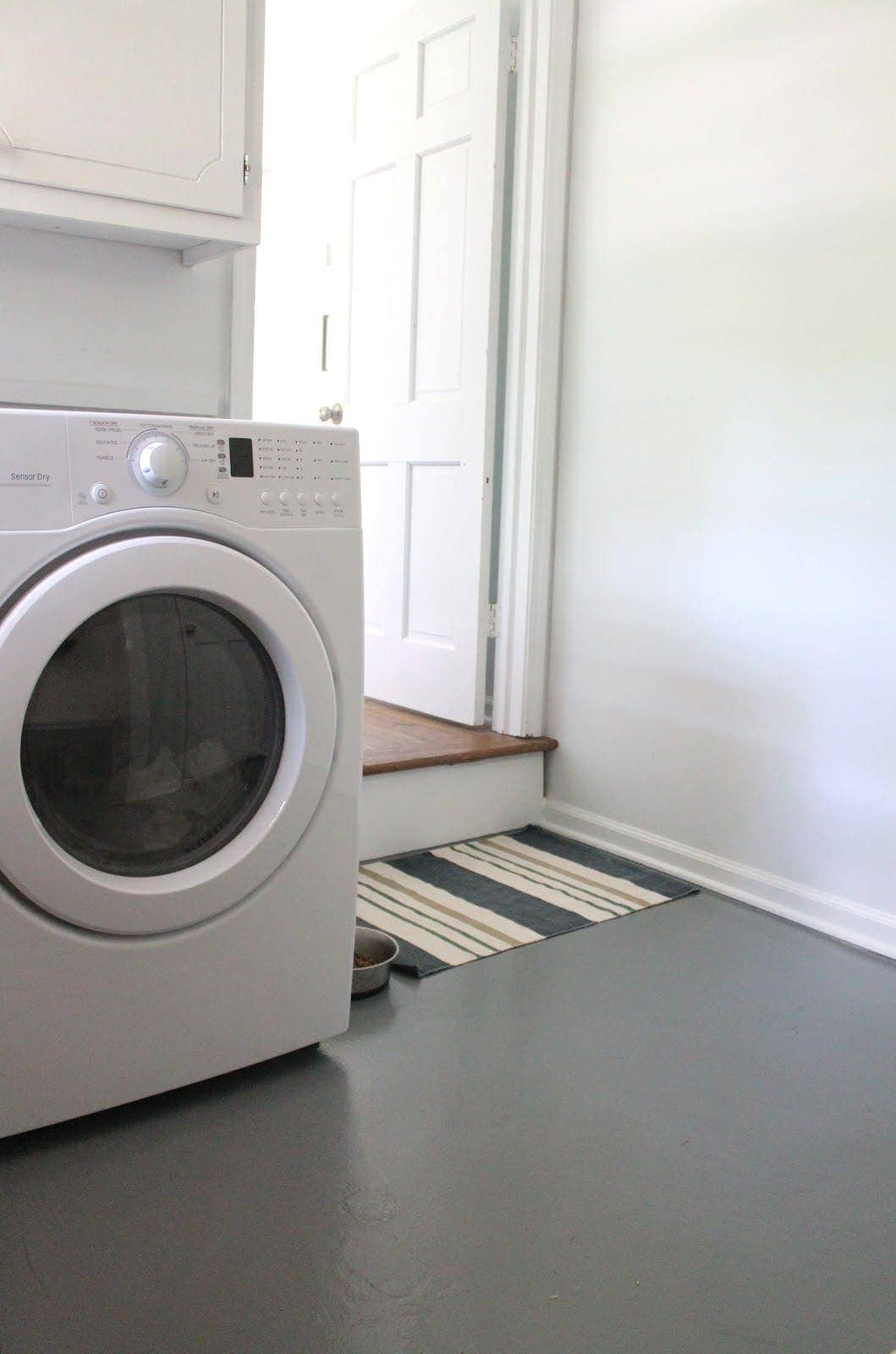 This is very similar to painting your concrete floors – and you won't believe the change it makes!
When we had to wait (over a year) on the new herringbone floors for our modern laundry makeover, we painted the linoleum in the meantime. With a pretty layered rug on carpet in the remaining space, it was a total transformation!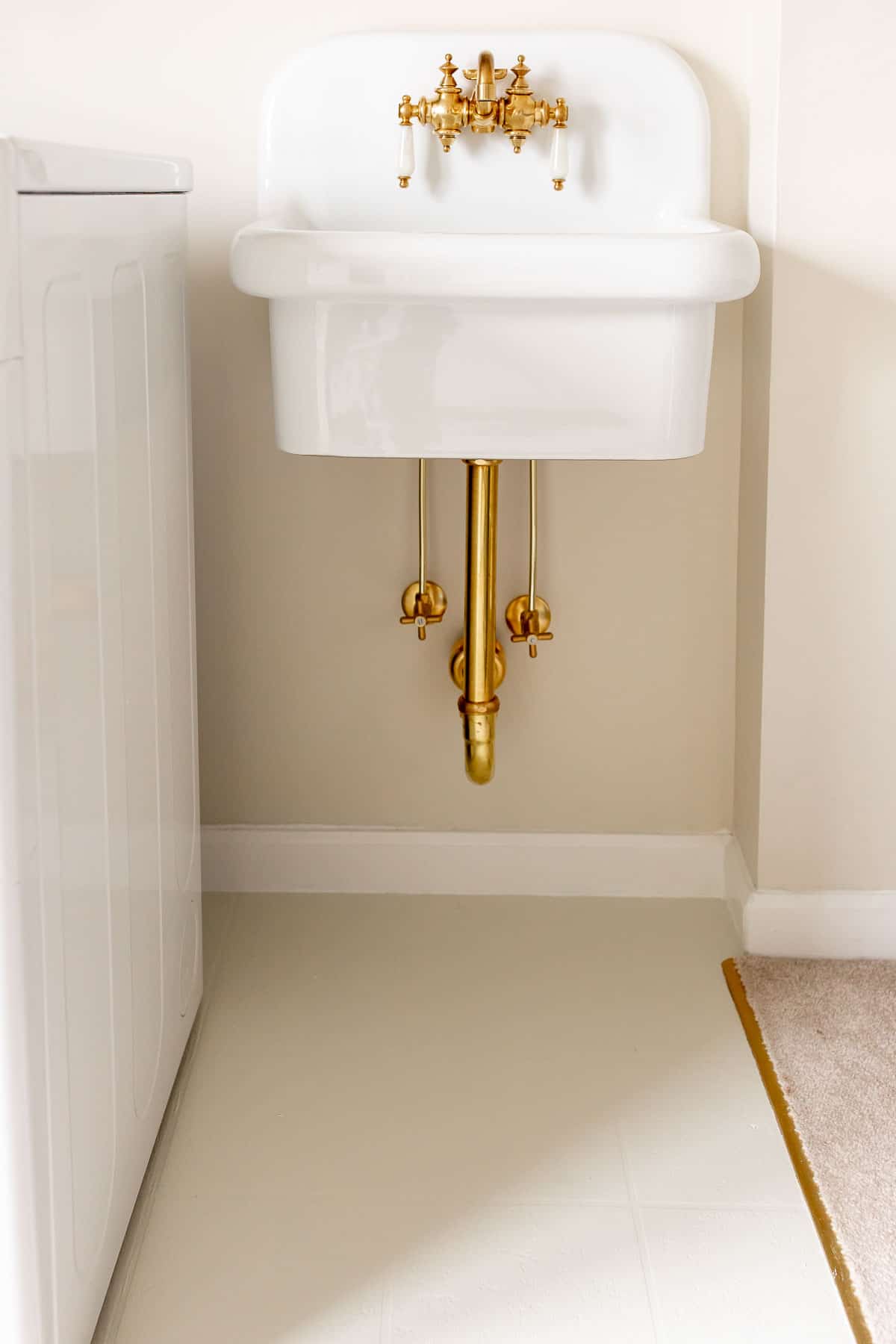 Replace Doors to Update a House
This is a weekend project with an incredible impact – indoors or out! Learn about our beautiful Dutch Door or get the details to replacing your interior doors with fresh, beautiful new Shaker Doors.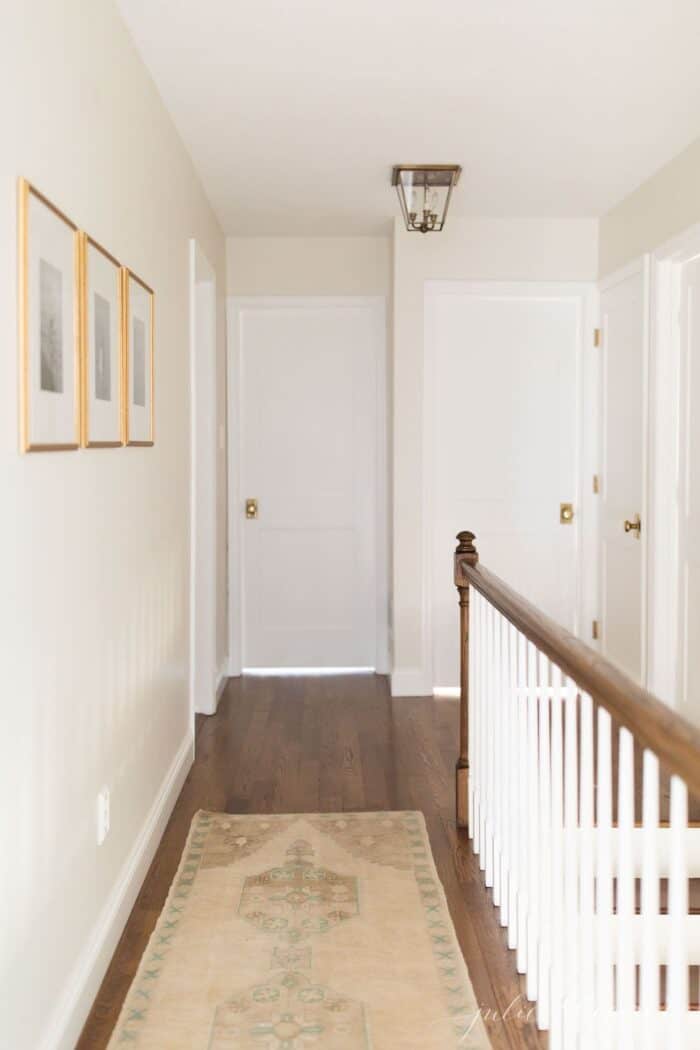 Paint a Door
Can't spring to replace a dated door? Try just painting interior doors (or exterior) – whether it's indoors or out, this can make a huge impact!
Come see how we painted our Dutch Door in this beautiful shade – Benjamin Moore Silver Gray.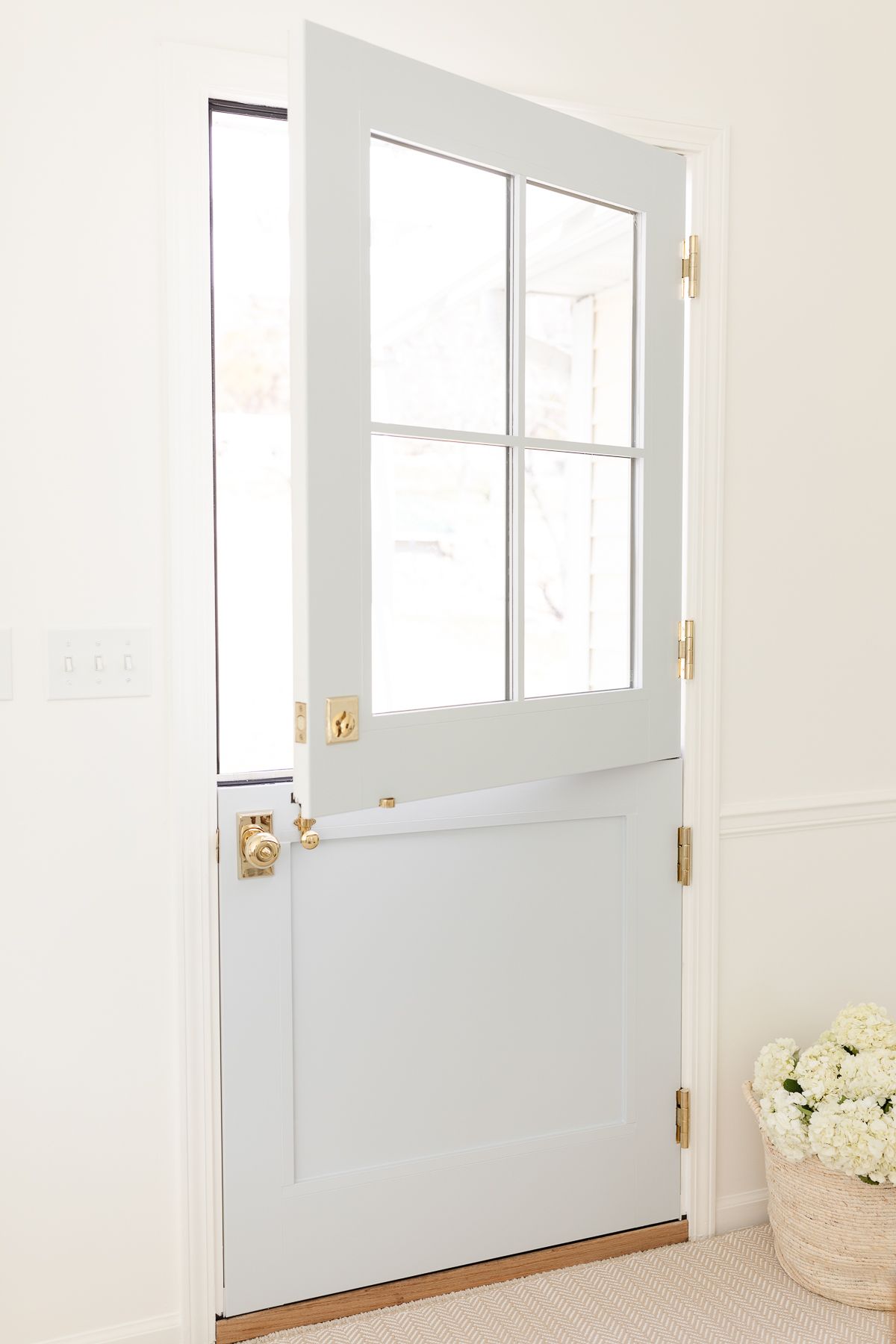 Similar to the new doors, adding new door hardware can have just as much impact!
Adding these gorgeous brass door knobs to our home changed the feel of every room. They are an instant upgrade to help a dated space feel fresh and new.
It works for an exterior project too – read about Exterior Door Handles here!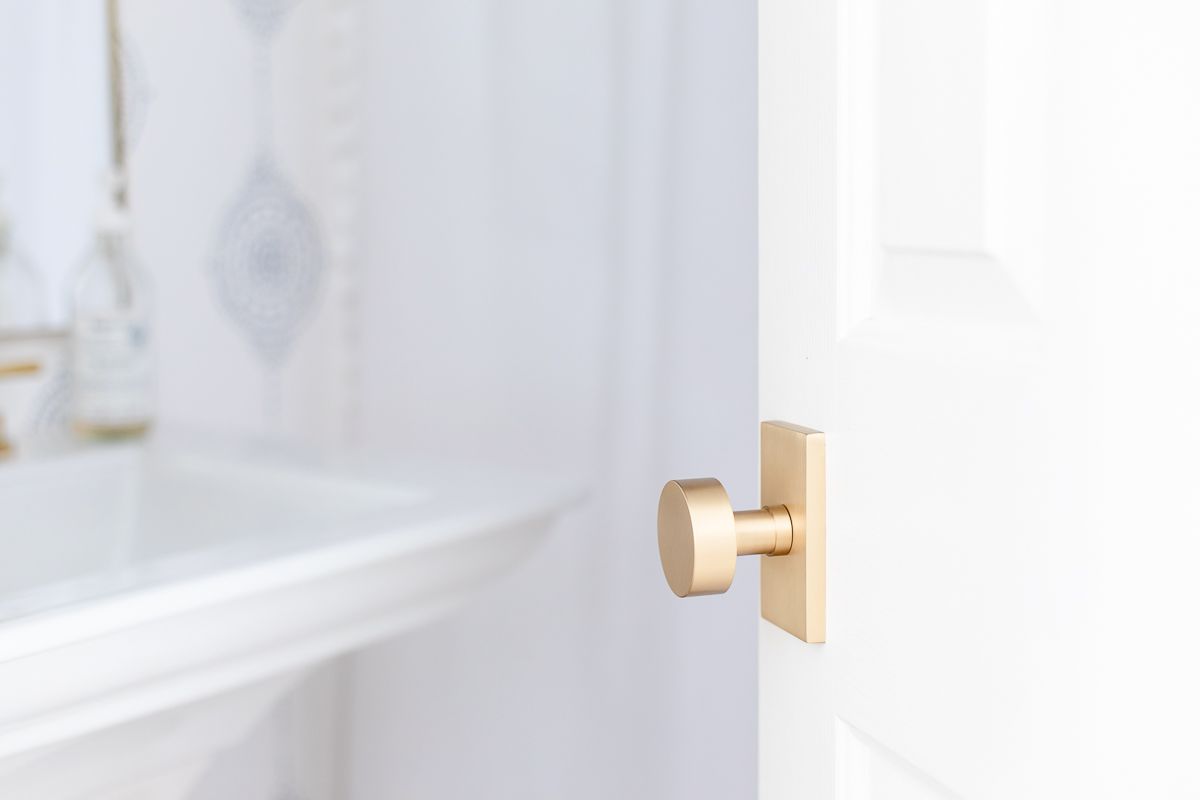 It's time consuming but oh-so-satisfying! Painting your trim white will give your entire home a fresh, updated and cohesive style.
This is the ultimate, comprehensive guide to trim paint, where you'll learn about choosing the Best Paint for Trim.
You'll find information about what products to use, tips for painting trim white, and so much more!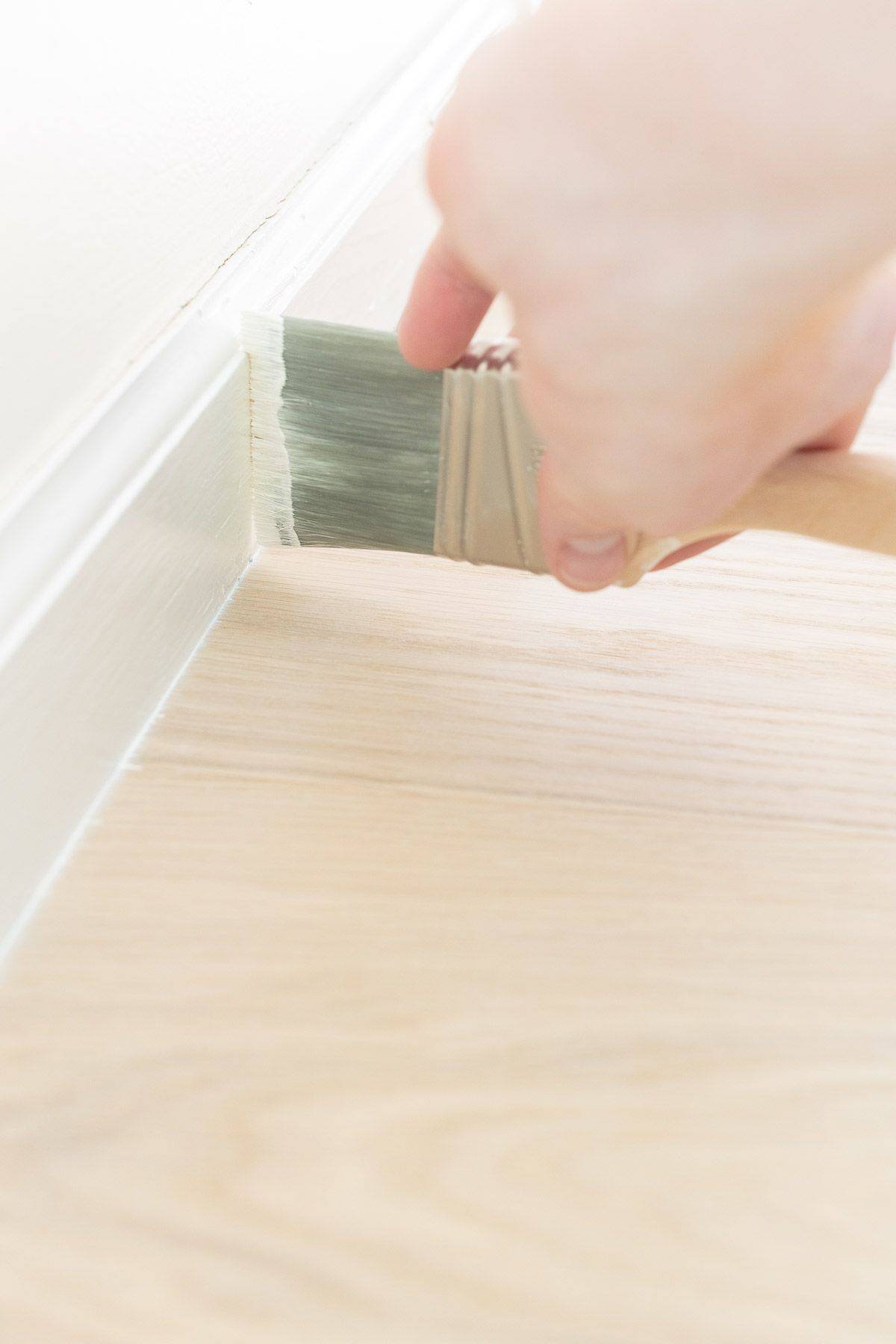 Changing out the exterior lights and adding fixtures like these fabulous copper lanterns can be an instant curb appeal update. You can also learning about deck lighting to add both beauty and function to your outdoor spaces!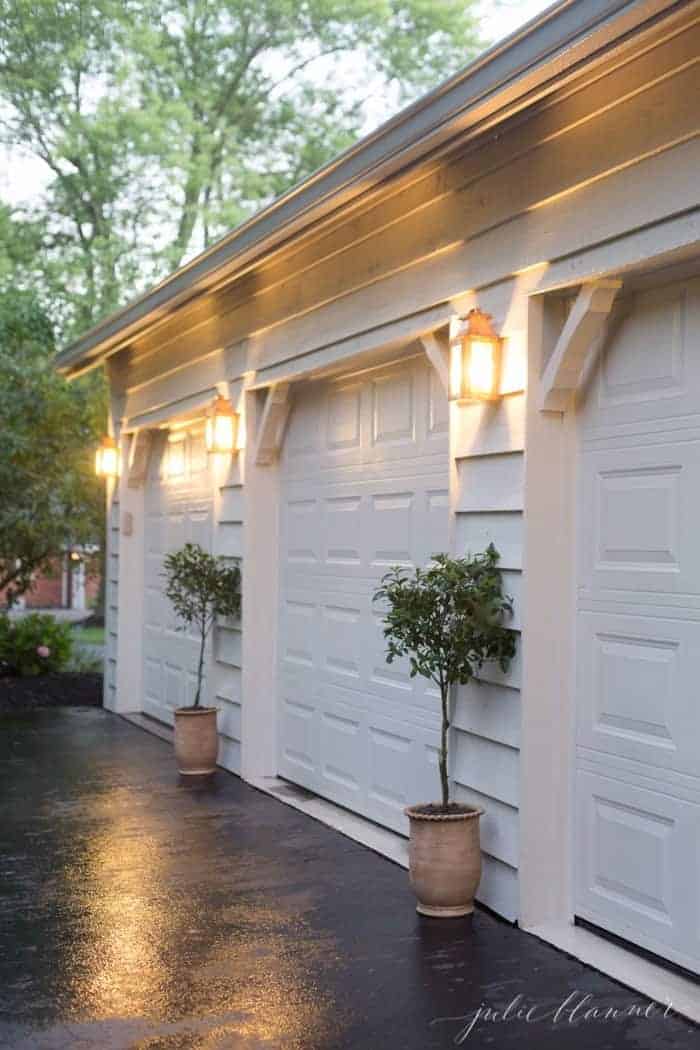 These add so much charm and function to any size or style of windows!
Define a space with curtain rods. We extended our living space by turning our screened in porch into an outdoor dining room by adding curtains.
We also made an awkward dated inset style window in our dining room feel up-to-date by adding an inset curtain rod.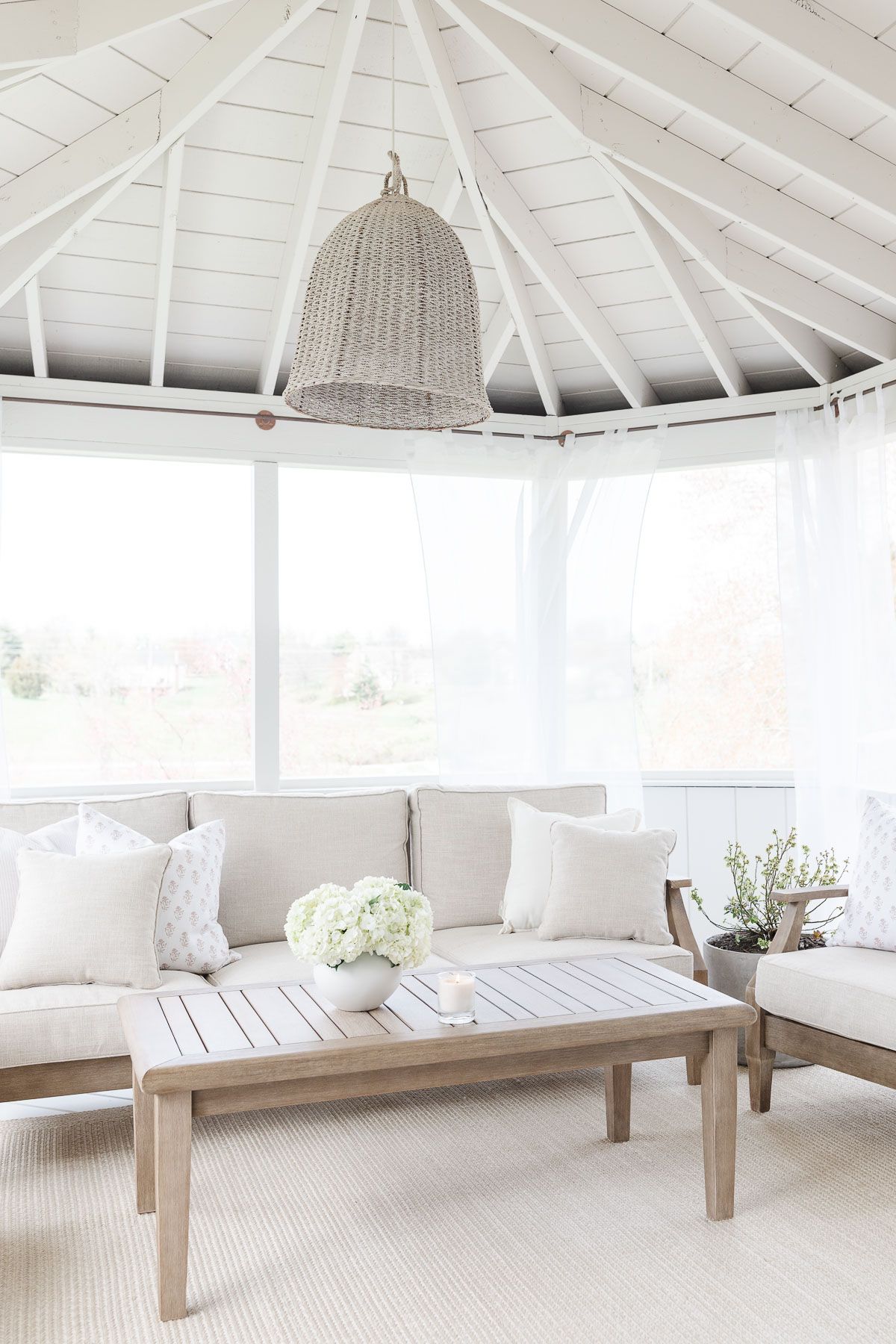 To redo basement steps (or any steps of your home) on a budget! This easy stair runner project is surprisingly affordable and makes an incredible impact.
If we can do it, so can you – I promise!
Update light fixtures for any room with this adorable trick. We've updated lights for just $20-30 that transformed a room.
You can make anything a light fixture with this method – but if you're not up for a DIY project, check out my guide to brass lighting.
Have a dated old deck or screened in porch that could use some love? Learn about screened porch kits for a shortcut DIY project that will give you an instant outdoor makeover!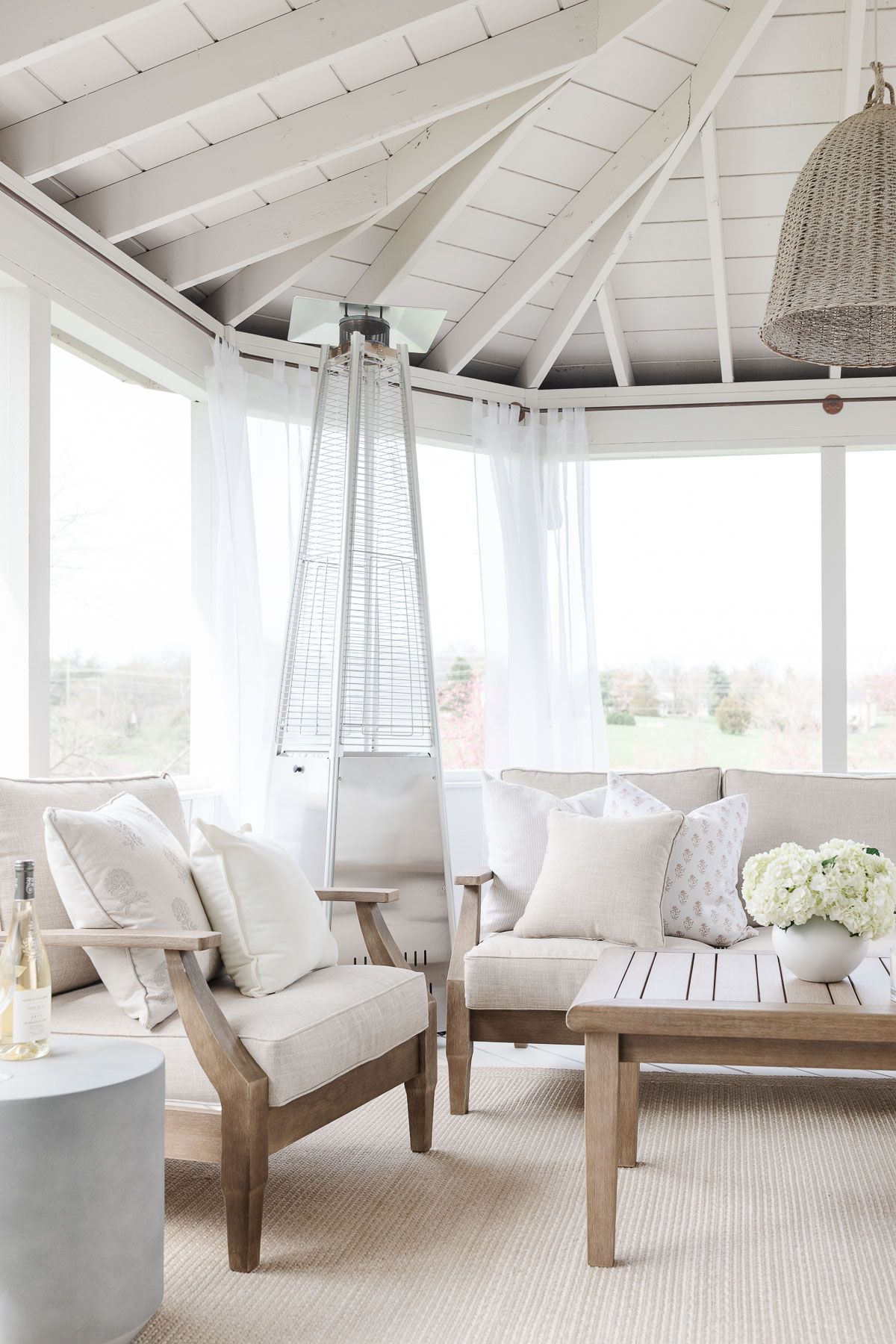 What are your favorite ways to update a house? I'd love to hear from you!
Let's keep in touch! Receive exclusive content, including never-seen-before photos, our favorite home decor DIYs and more!