How to Paint a Concrete Floor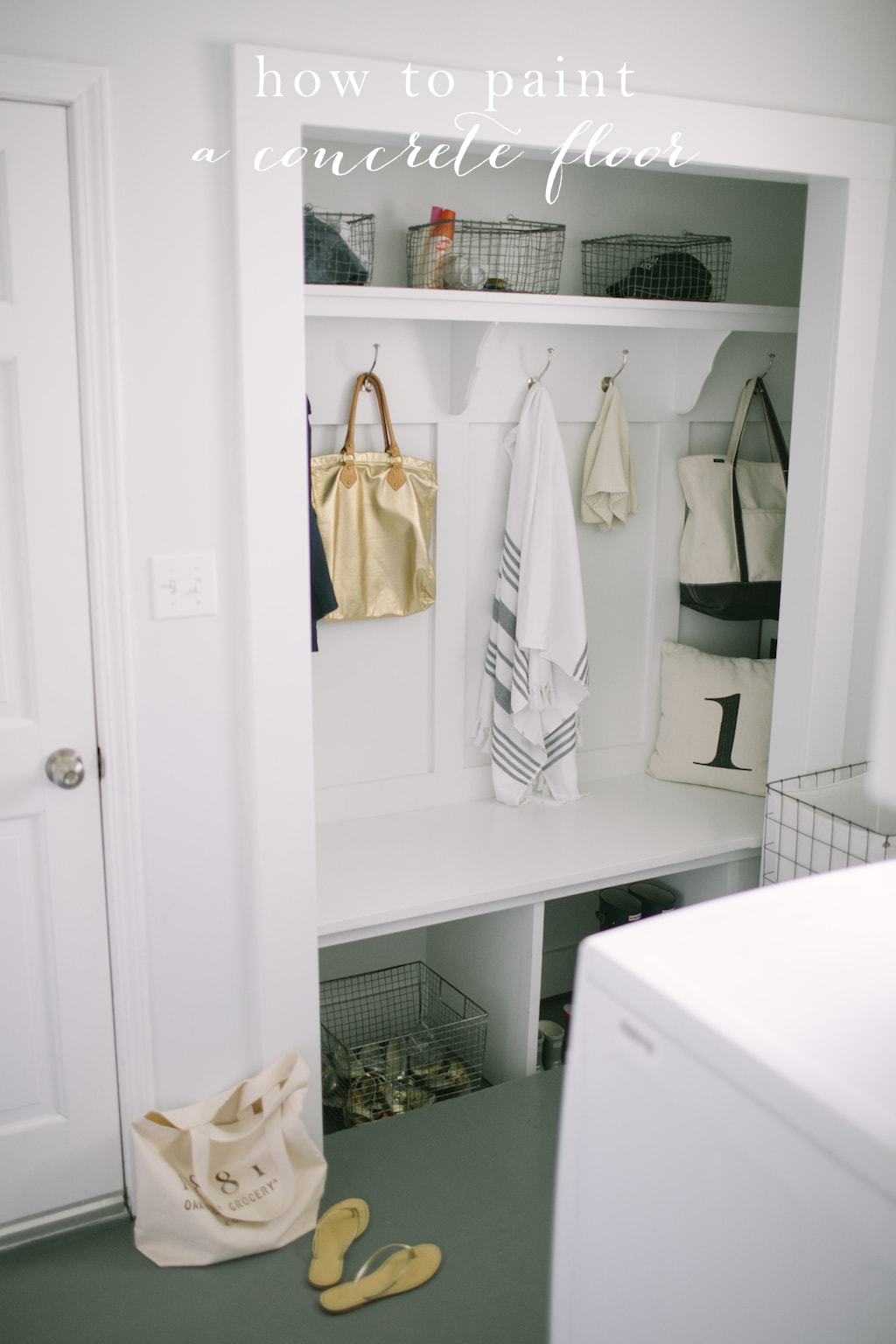 I always thought I'd have more luxurious flooring in our laundry room & mudroom, but having kids gives you a sense of practicality you'd never imagine. I started looking at painted concrete in a new light, thinking of it in an East Coast cottage. Suddenly, it opened my eyes to something far more beautiful than the garage I had originally envisioned. We absolutely loved the painted concrete floor in our mudroom. It was pristine & worry free. Unlike that wood table we're still overwhelmed with. 3 years later, I'm sharing the details how to paint a concrete floor to create your own fuss free zone.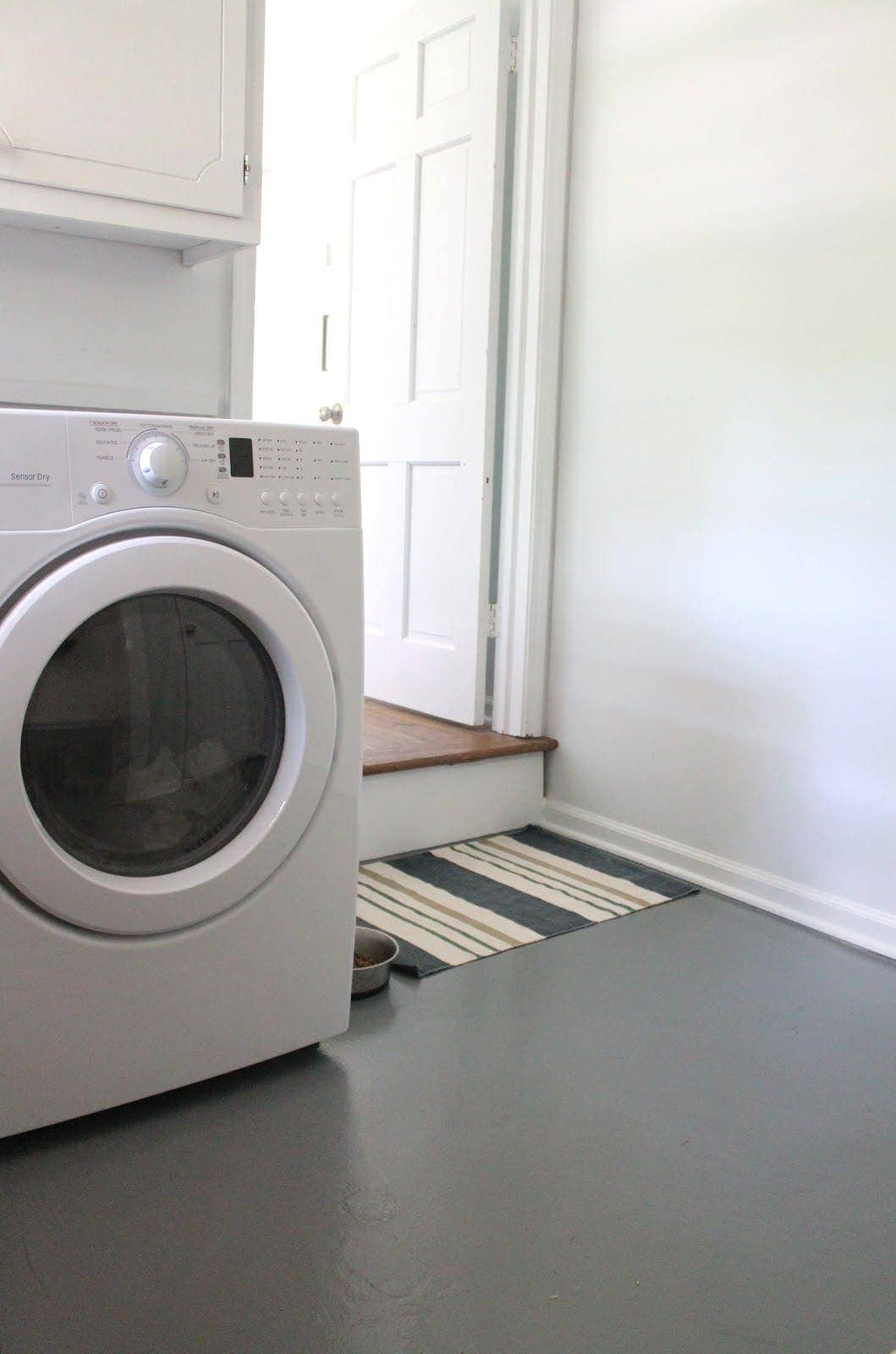 Start by removing any existing flooring. In our case, carpet, which meant we had tack strips to remove. Remove any adhesive if there is any from existing vinyl.
Thoroughly clean the floor, wiping down baseboards & corners.
Starting at the far corner of the room, paint the edges with a brush & main area with a roller, just as you would a wall. Work your way out of the room & allow to dry 24 hours.
We used Glidden Porch & Floor Polyurethane Oil Gloss in Steel Grey. Paints that are labeled for interior & exterior use tend to be more durable.
The before…in case you were wondering!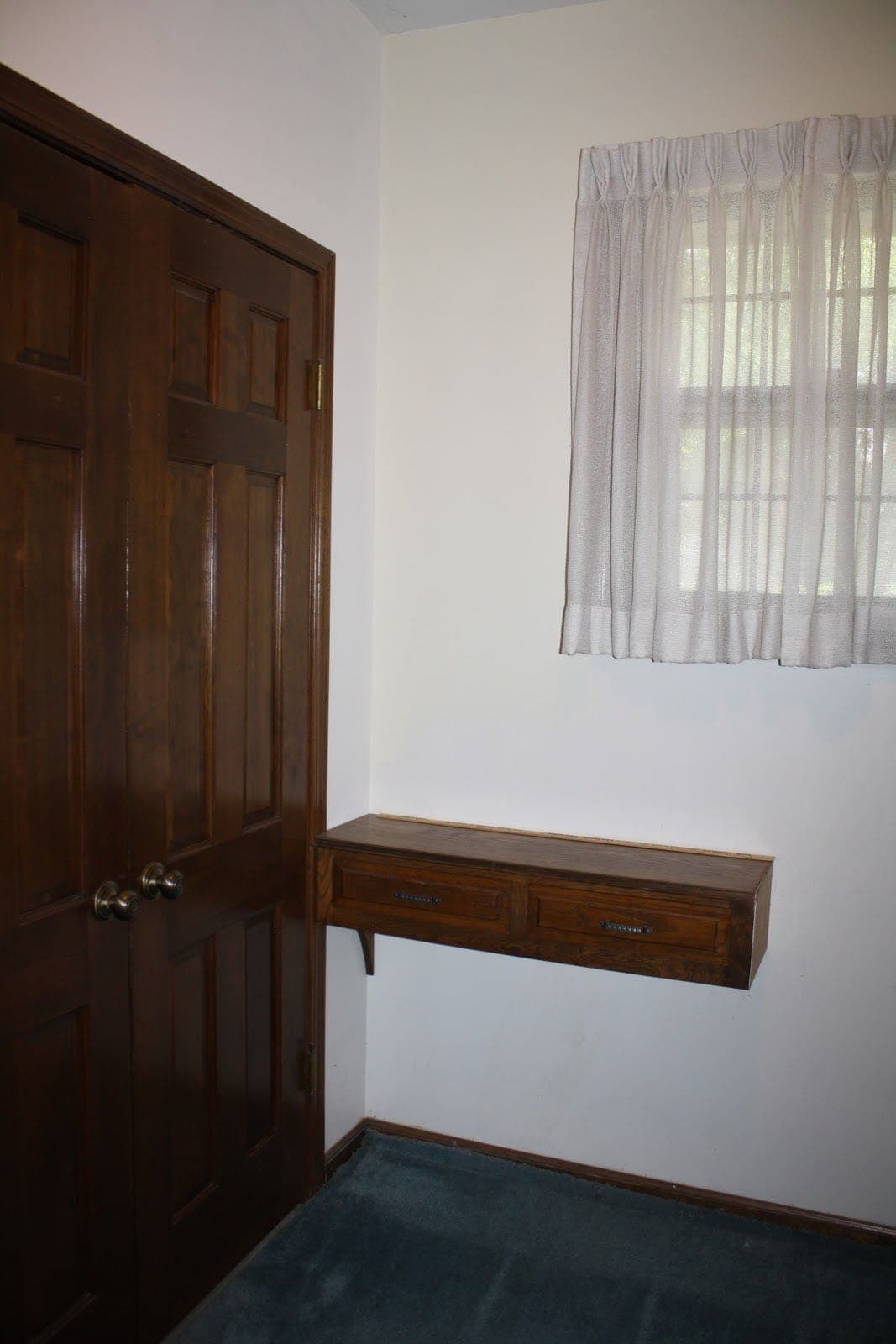 What do you think? Do you have a concrete space that could benefit from porch paint?
Julie