When you're building or remodeling a home, even something as simple as choosing new doors can be a challenge! Learn about our Shaker style interior doors, why we love them, and what they add to your home.
Shaker doors are a truly classic style, emphasizing craftsmanship and simplicity…making them a timeless choice for your home.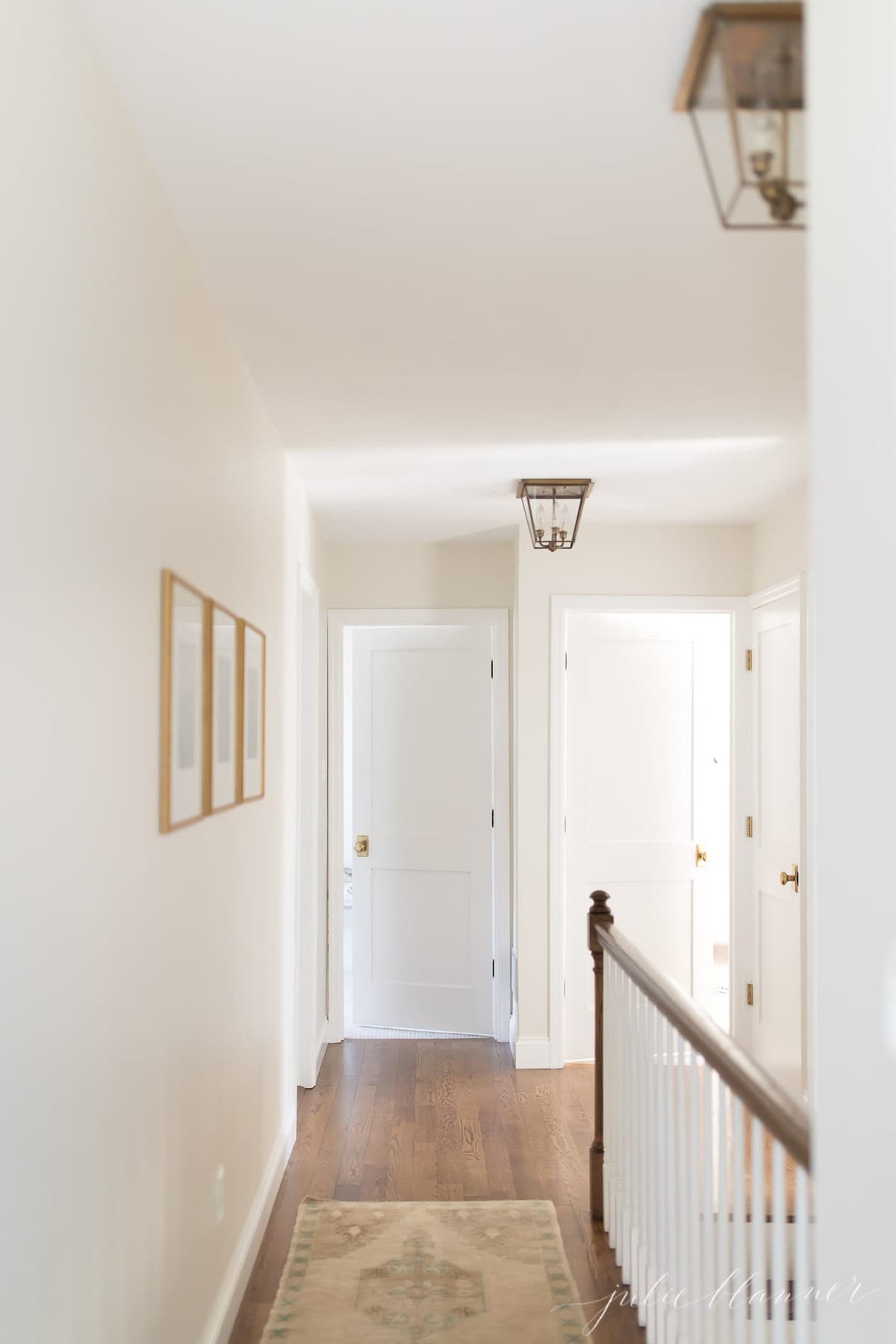 Rather than take on an expensive and all-consuming renovation all at once, we prefer to go room by room and project by project. This not only allows us to save up for projects as we go, but it gives us time to live in our spaces and see what we need from each project.
In our St. Louis home, (click through for the full before and after) we lived with the dark, hollow core doors in the upstairs hallway and the rest of our home for quite some time. You know exactly how it goes…the flooring needs replaced, but you can't just do the hallway, you have to do the bedrooms. And the stairs.
You want to paint the walls and the ceiling, but you can't just paint them, you have to scrape the popcorn ceiling first. The list goes on and on, but often these projects take time to sort out and time to implement, and replacing interior doors is an expensive undertaking!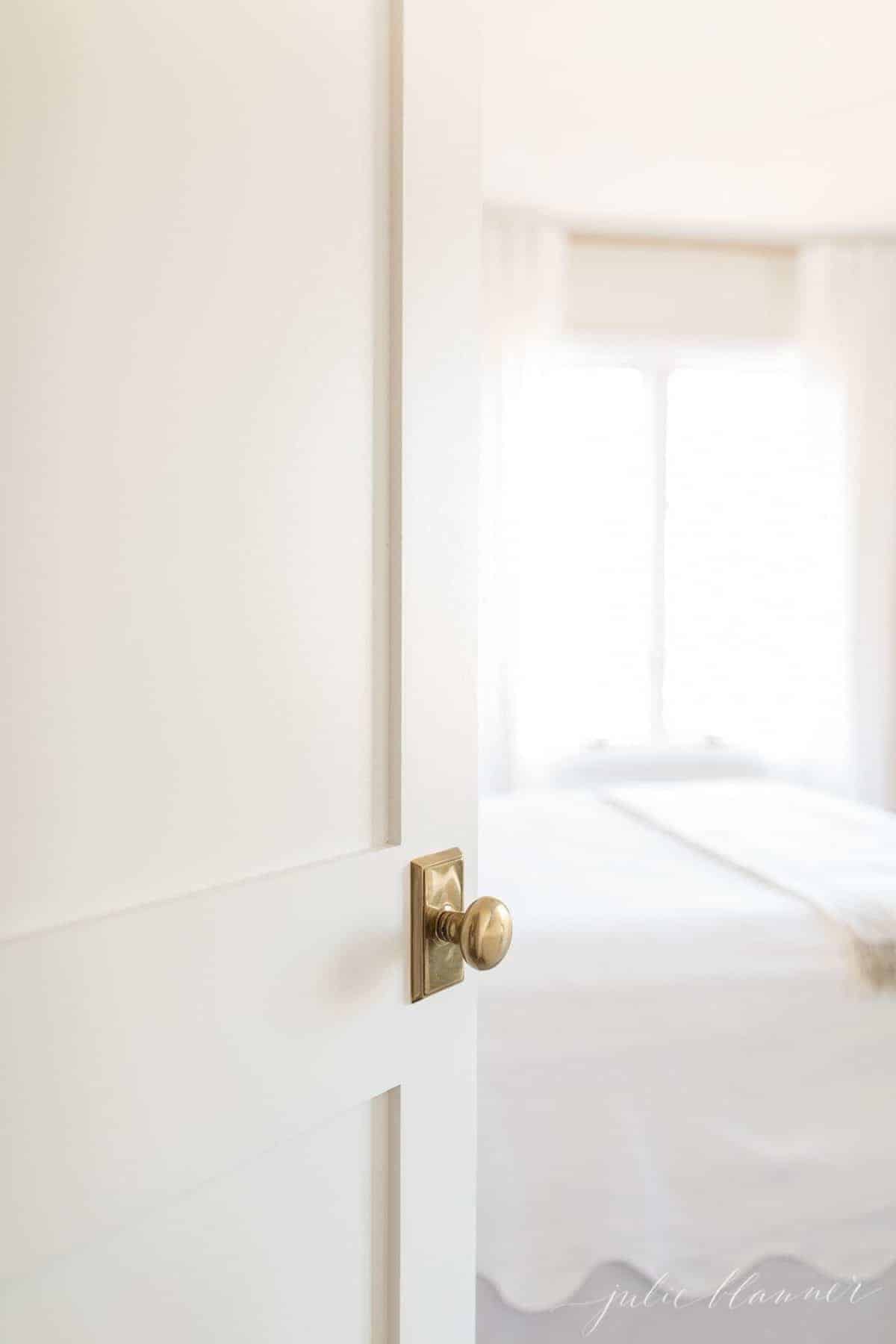 Luckily, one decision that I knew was imperative was choosing gorgeous, timeless solid wood interior doors for our home. I wanted a look that felt charming and yet historically relevant, and still in keeping with our tudor style home.
The answer? Shaker doors! Just like the shaker style cabinet doors we chose for our cream kitchen renovation, shaker style interior doors are timeless and feel high end, but oh-so-simple.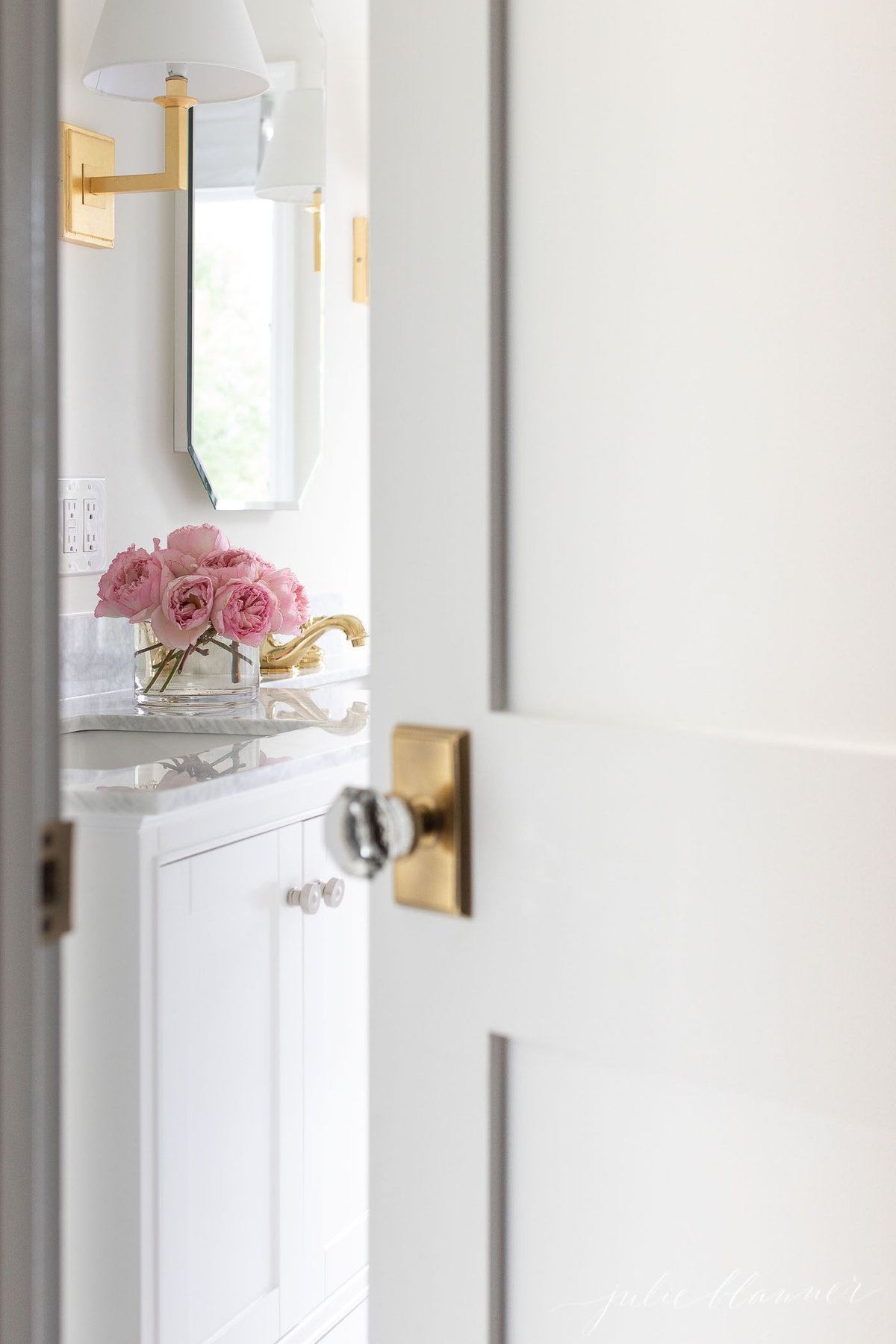 What is a Shaker Style Door?
The Shaker style of cabinetry and furniture is characterized its minimalism. You know this thrills me, of course, because I'm quite a fan of a minimalist aesthetic.
The Shaker name actually comes from a Colonial era religious sect that was focused on the principles of simplicity, utility and honesty. This belief system translated into everything they created for their homes, and the Shaker style we know today was born.
Shaker doors feature simple square indents. Visually, they appear to have a flat frame the inset, leaving the middle completely flat and devoid of ornamentation. The edges are simple, square, and clean-lined.
At once both timeless and elegant, Shaker furniture, doors and cabinets are historically significant and yet still modern and fresh.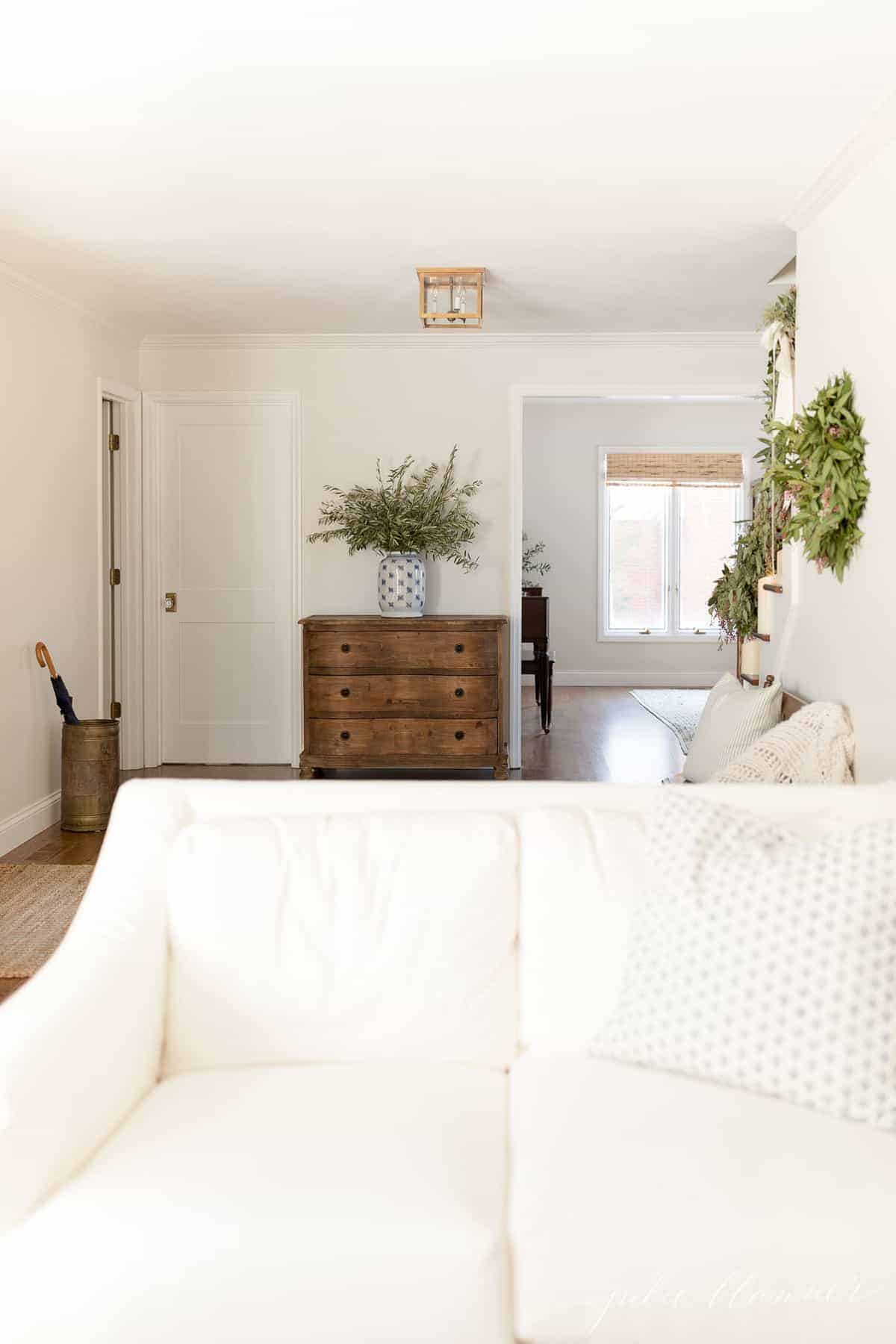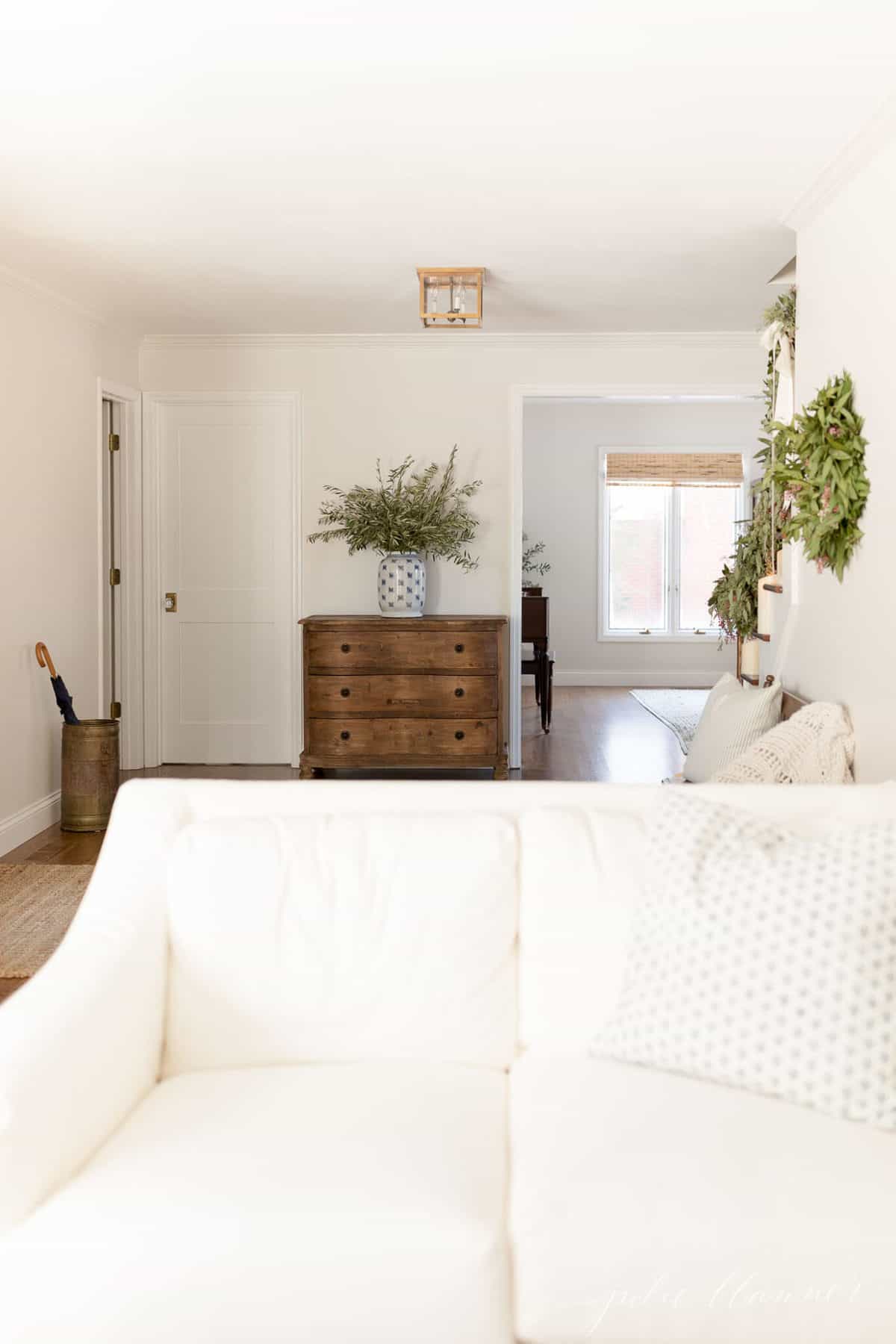 Different Types of Shaker Style Doors
Shaker doors have a raised border to add an element of depth, and this is true across all the Shaker style doors. However, this can present in so many variations inside the Shaker style!
This is generally described in terms of panels. For example, our Shaker doors are custom two panel doors, split at the center and accented with brass door knobs.
One Panel – The simplest of all shaker doors and often found more in kitchen cabinet doors.
Two Panel – Placed one on top of the other, split at the center.
Three Panel – This can feature three rectangular panels down the Shaker style door, or one horizontal rectangle and two vertical rectangles at the top or bottom.
Four Panel – Four and five panel Shaker style doors feature rectangular panels stacked, most often placed horizontally.
Five Panel – Stacked panels placed horizontally.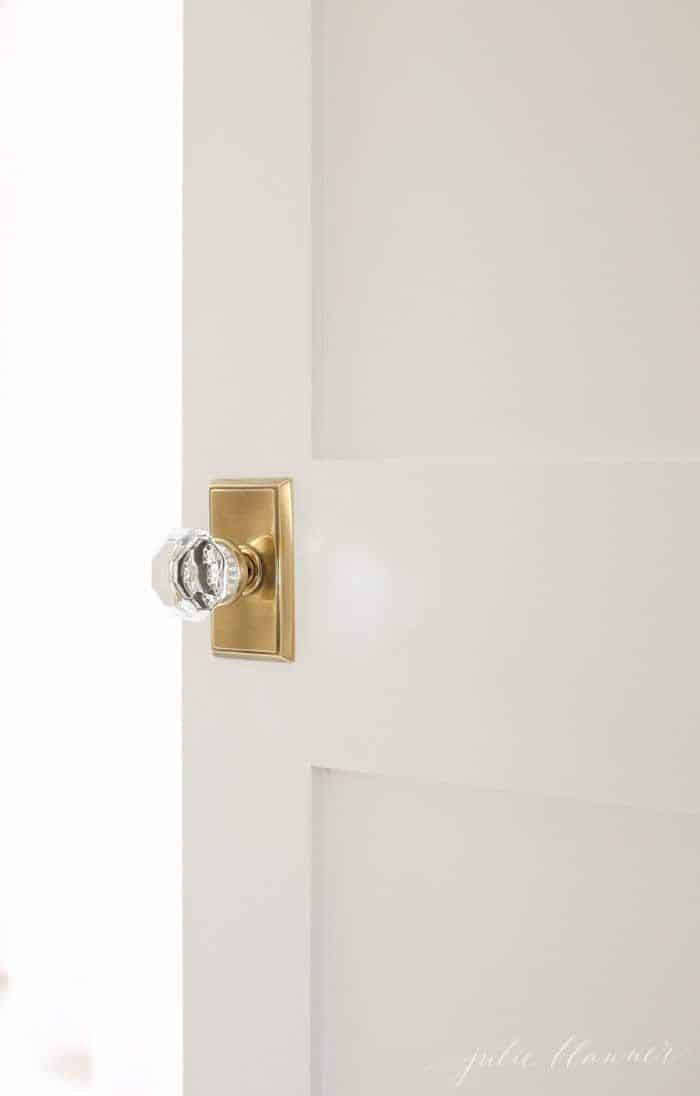 Are Solid Interior Doors Worth It?
Like every investment you make for your home, there are lots of factors to consider when choosing new interior doors. You can choose from a variety of shaker style doors, from a very affordable hollow core style, to a solid wood, and everything in between.
Affordability is a personal measure, but you can expect to spend everywhere from $60 (at the bare minimum) to around $500 for interior doors. We chose solid wood Shaker doors for our home, which came in at the higher end of this range.
You'll see them priced by range of quality and material, from least expensive to most expensive:
Hollow Core Doors – the least expensive option, can look great but is not particularly soundproof and weighs less.
Solid Core Doors – made with a composite core and veneers, often considered a compromise of quality and budget.
Solid Wood Doors – these are always going to be the most expensive option, but they are considered the highest quality and always offer the most sound reduction and longest life span. (They can be repaired and sanded time and again.)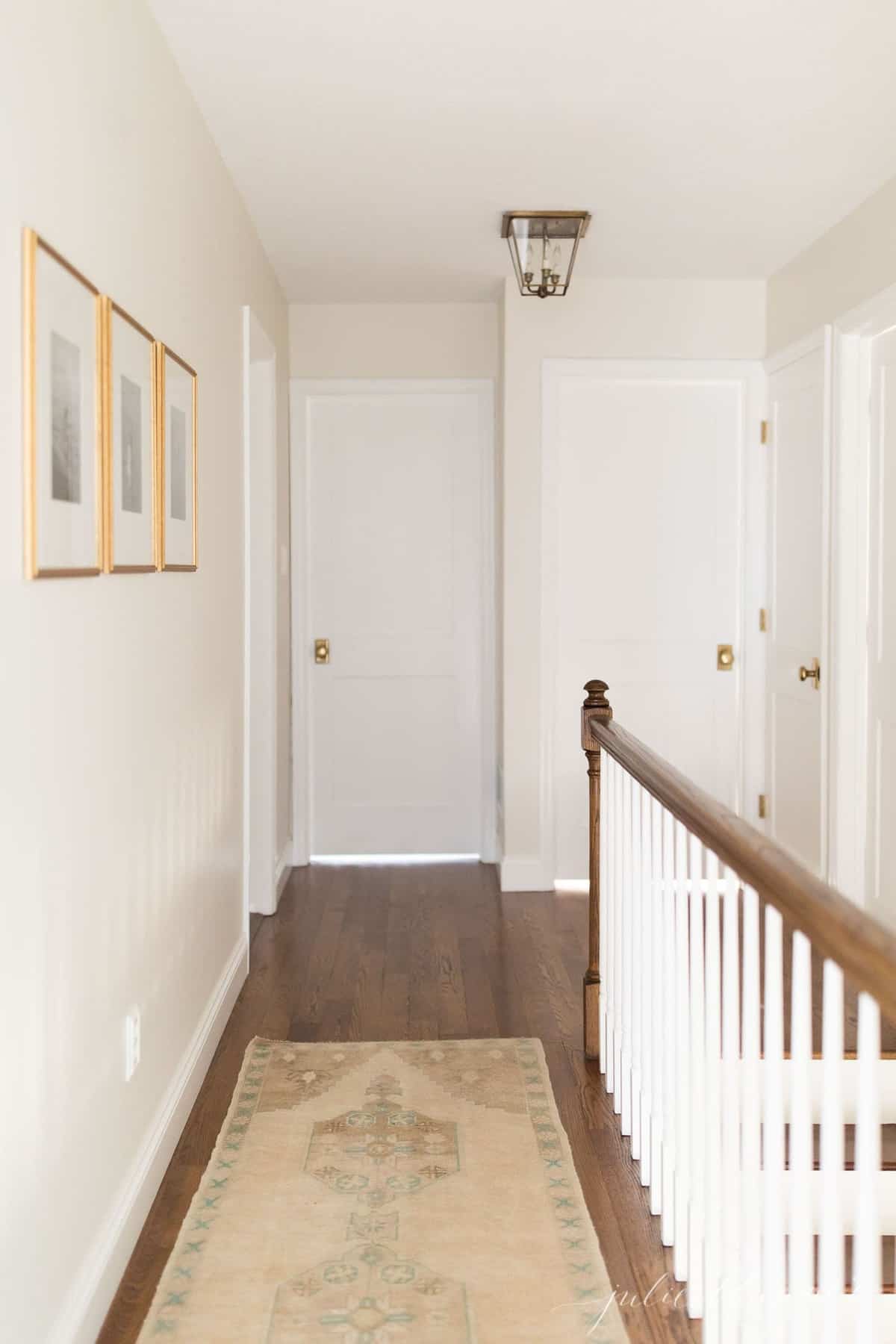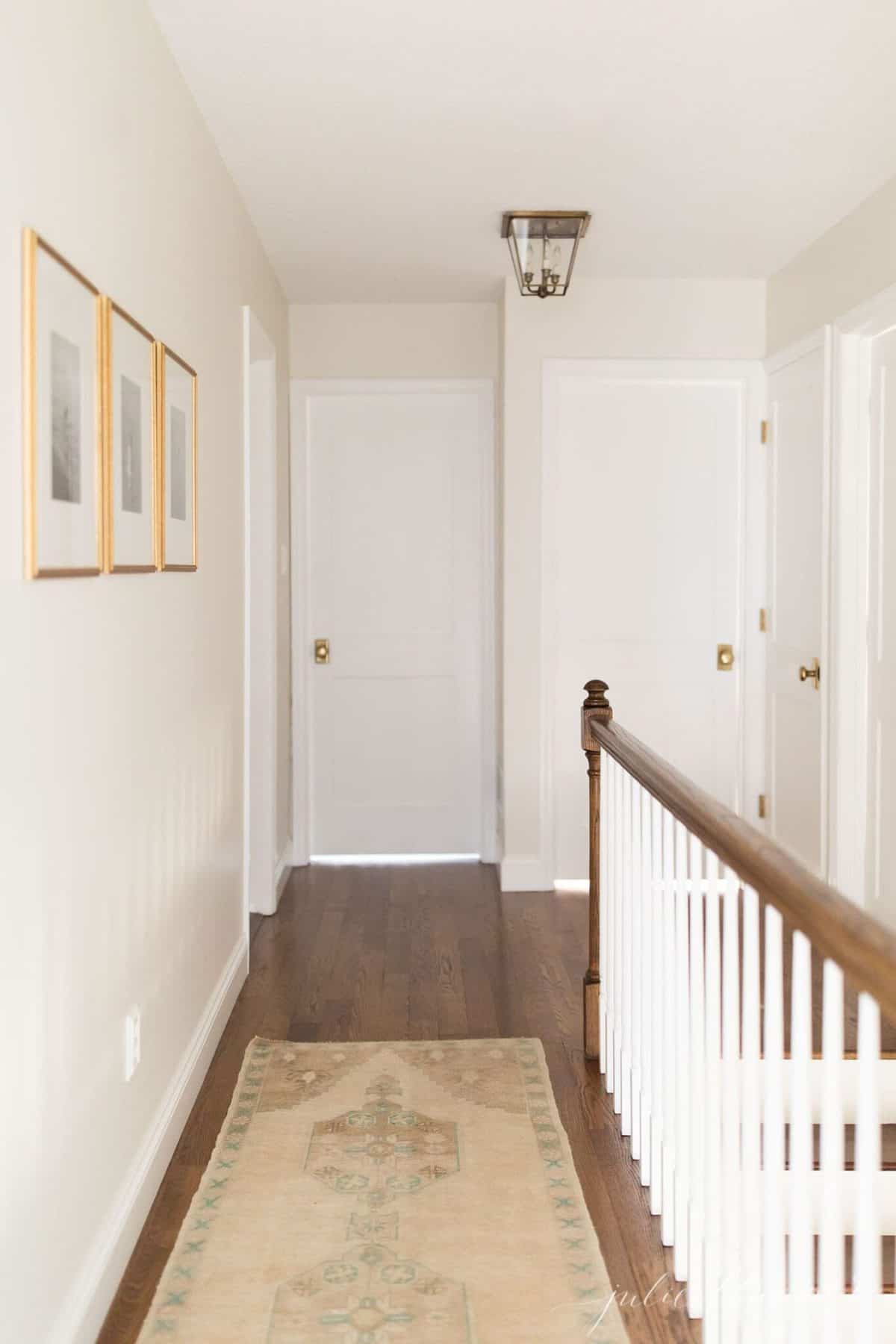 What is the most popular interior door style?
Shaker style interior doors are definitely super popular in design right now! The good news is that they are a classic look that's been used for decades, so they won't go out of style. Especially if you purchase a solid wood interior door, this style of interior door is a worthwhile investment.
Are Shaker doors more expensive?
Shaker doors are often less expensive than other style of doors when you're shopping for builder grade doors. This is due to the simplicity of the construction, and of course the cost is reflective of the materials you choose for your Shaker interior doors.
Are Shaker doors modern?
Shaker doors are both historic and modern at once. Because they reflect the hand craftsmanship and simplicity of the Shaker style, they fit in a variety of vintage and new homes. The clean lines and sharp edges are timeless and fresh.
Read all about Painting Interior Doors here for the smoothest finish! Don't skip this guide to Exterior Door Handles too.
Let's stay in touch! Join our newsletter for access to exclusive content, never-before-seen photos, your questions answered, and our favorite projects. You'll receive the best design secrets delivered directly to your inbox! Sign up here!