Get all the ins and outs of choosing classic, timeless antique brass door knobs that will never go out of style!
Whether you choose glass door knobs with brass plates, or simple, solid brass door knobs, you'll never regret this choice!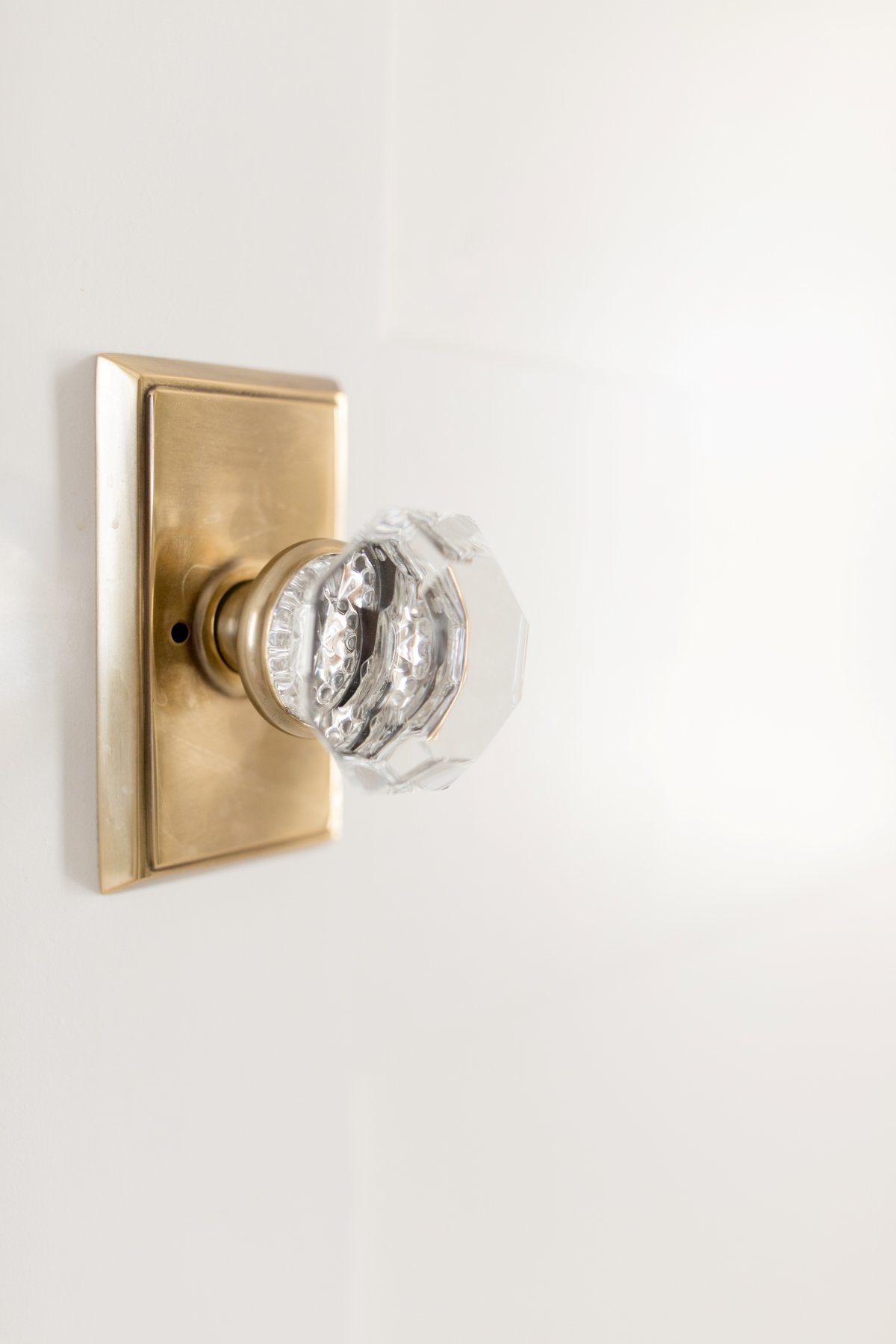 It's been several years since we made the leap and upgraded the doors of our 1970s home, and I couldn't be happier with the results.
Since the Shaker style doors (and the brass and glass door knobs we chose) are still one of the most frequently asked-about items in our home, I thought it was time to share a little more information.
In this guide, we're sharing all the details about brass door knobs, different types of knobs, different brass finishes and more! Use the drop down Table of Contents menu to help guide you through this comprehensive information.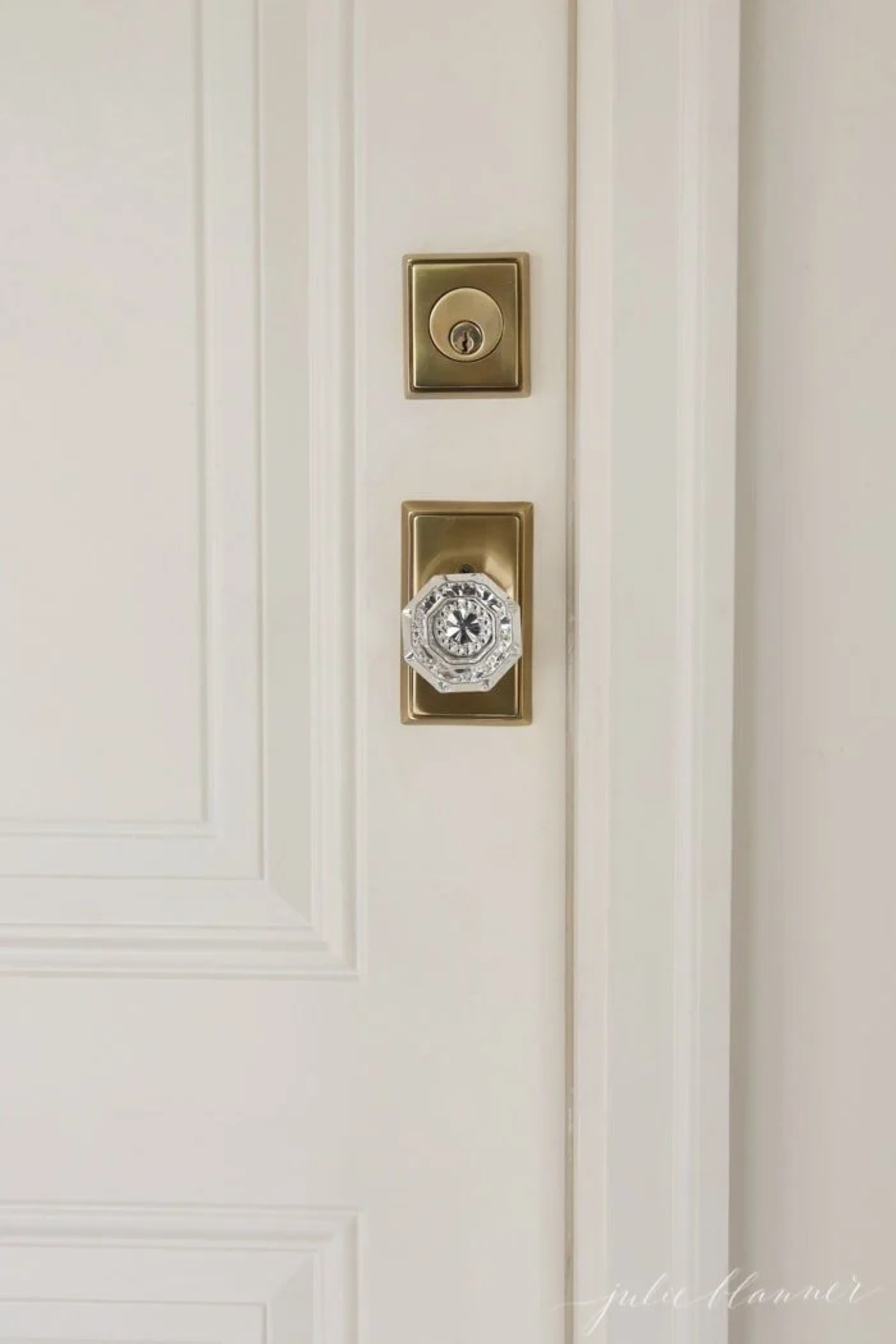 Brass Door Knobs
Because I am always so drawn to the timeless patina of brass, I've used it throughout both our St. Louis home and our lake cottage. In fact, you can read all about the pretty Dutch Door we chose for the lake and Dutch Door Hardware, too.
I love brass light fixtures so much, but then again… I am such a fan of all things brass!
Choosing the hardware in your home is like choosing the perfect jewelry to go with your favorite outfit! It should be fun, right?
However, if you're going to make the investment in something amazing, it's best to do your research and choose quality finishes that will stand the test of time.
There are a variety of door knobs or interior door sets available based on their use. How you intend to use a knob will determine which is best for that particular door. Don't skip this guide to Exterior Door Handles too!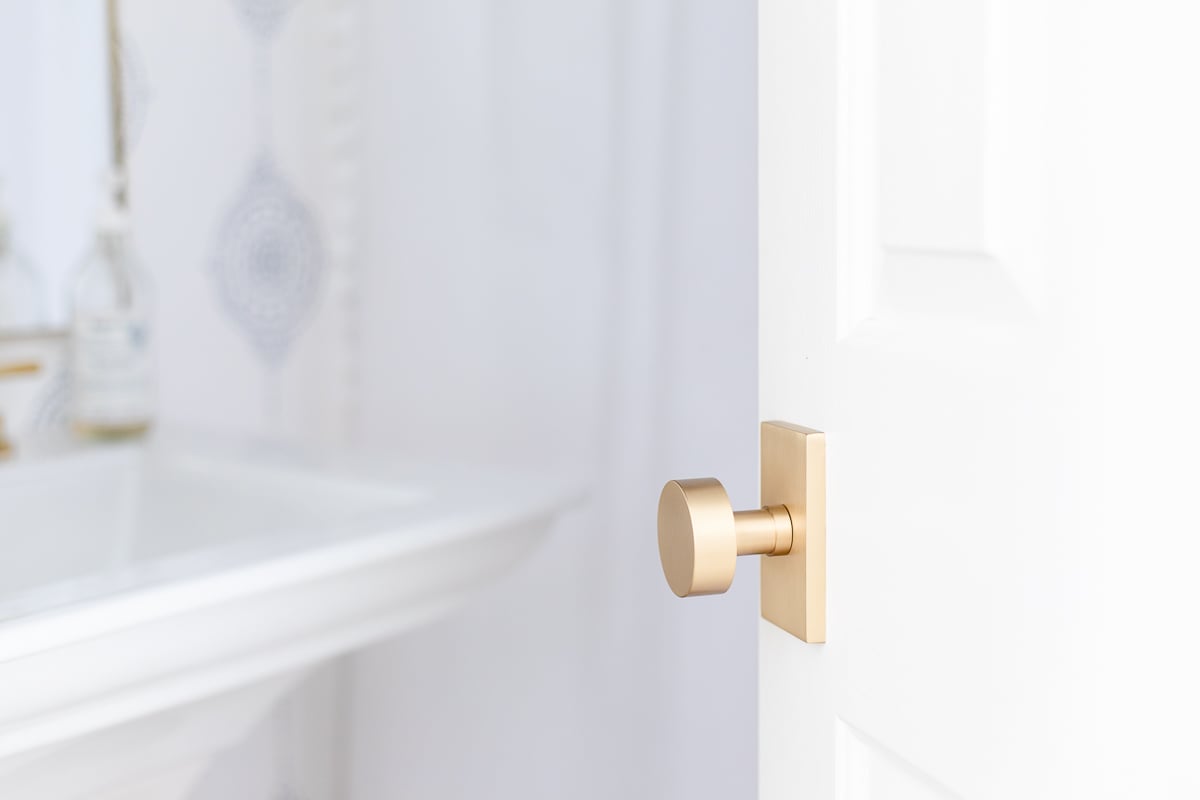 Types of Door Knobs
Privacy Knobs
Privacy knobs have a lock in the plate or rosette or on the knob itself. These are ideal for bedrooms and baths.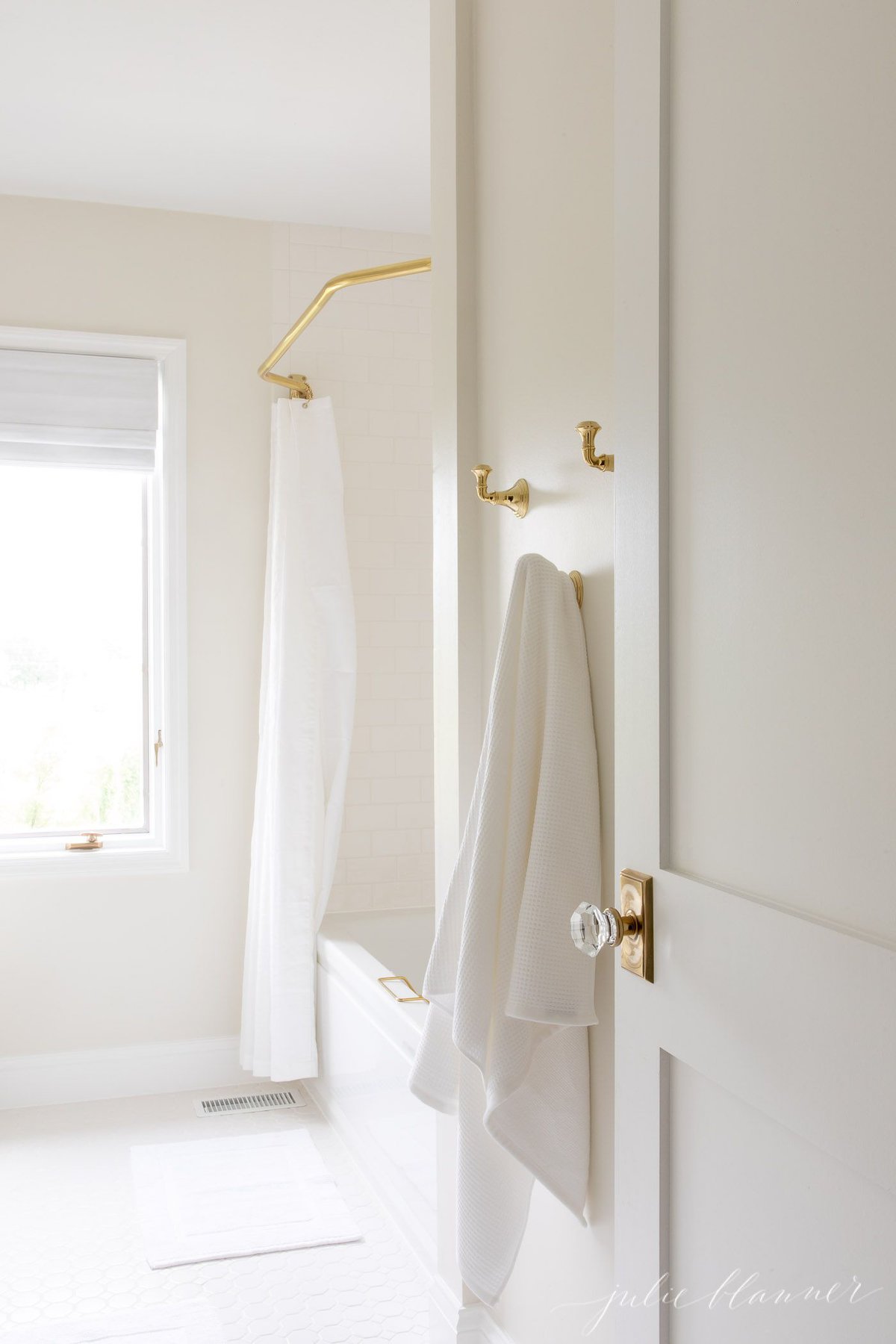 Passage Knobs
Passage knobs, often referred to as unkeyed knobs, allow you to pass through. They do not lock, but allow you to pass through. They are similar to dummy knobs. These are ideal for rooms that do not need to be locked, like a linen closet, laundry room or basement.
Dummy Knobs
Dummy knobs and levers are ideal for closets, most often in bedrooms. These are used on doors that require you to simply pull. They are one-sided faux knobs installed on the surface of the door.
Keyed Entry
Keyed entry knobs are used for exterior front, side and back doors and have a lock on one side and key hole on the other.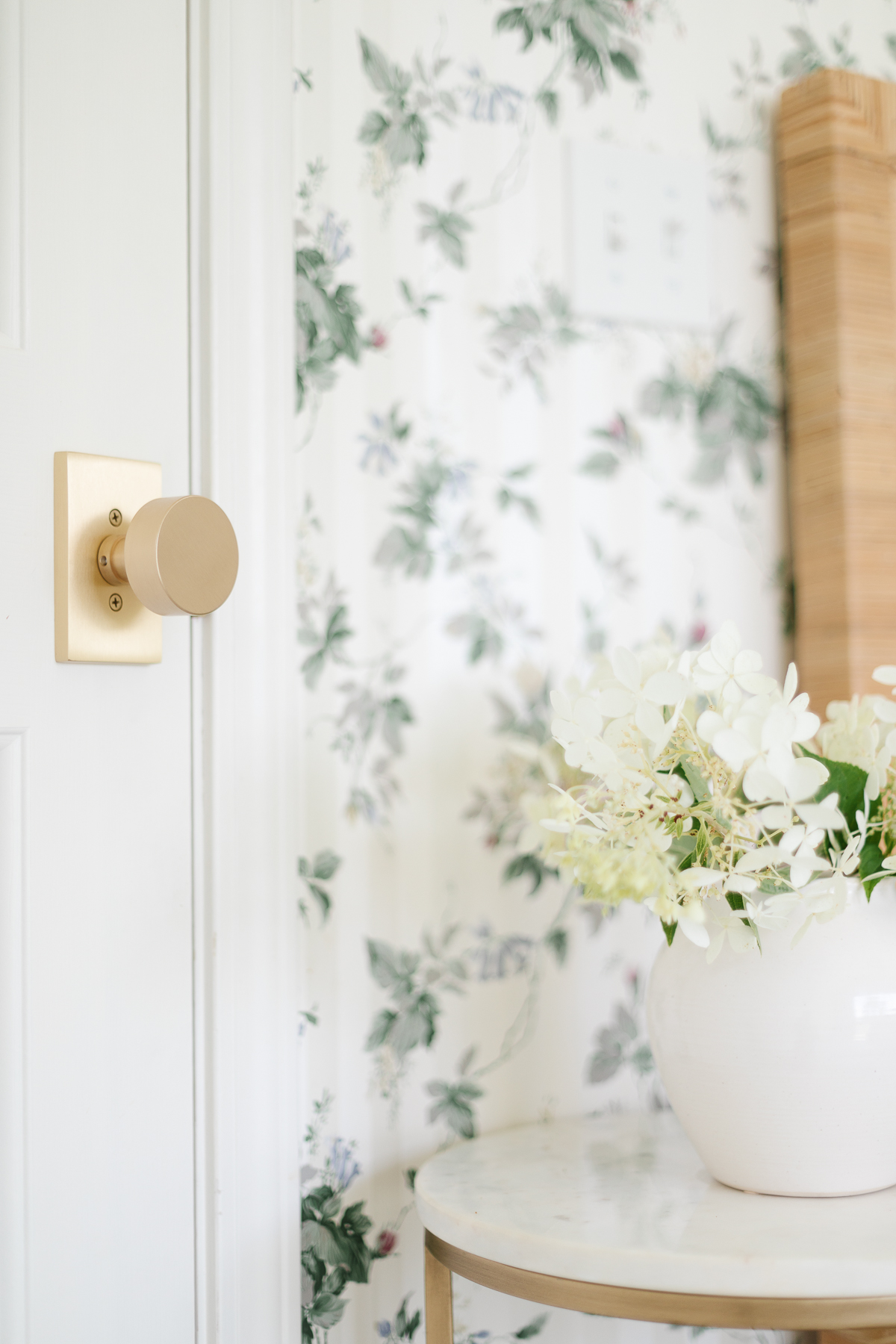 Brass Door Knobs
Brass is back in a whole new way. Gone are the days we're spray painting brass hardware. Now we're embracing the warmth they add to our home!
From unlacquered brass which is a living finish (meaning it will patina over time) to polished brass, antique brass, satin brass, English brass and more, adding brass to your home is an easy way to create historic charm, no matter the age.
True brass is timeless, classic and traditional. It can feel fresh and modern (like on the dutch door at our lake house) or warm and vintage, with a soft patina of age.
Benefits of Brass Door Knobs
Metals that container copper or brass have anti-bacterial properties due to the oligodynamic effect. Unlacquered brass door knobs effectively disinfect themselves in as little as 15 minutes up to eight hours.
Brass is a durable metal, resistant to corrosion, making it an excellent choice for both interior and exterior doors.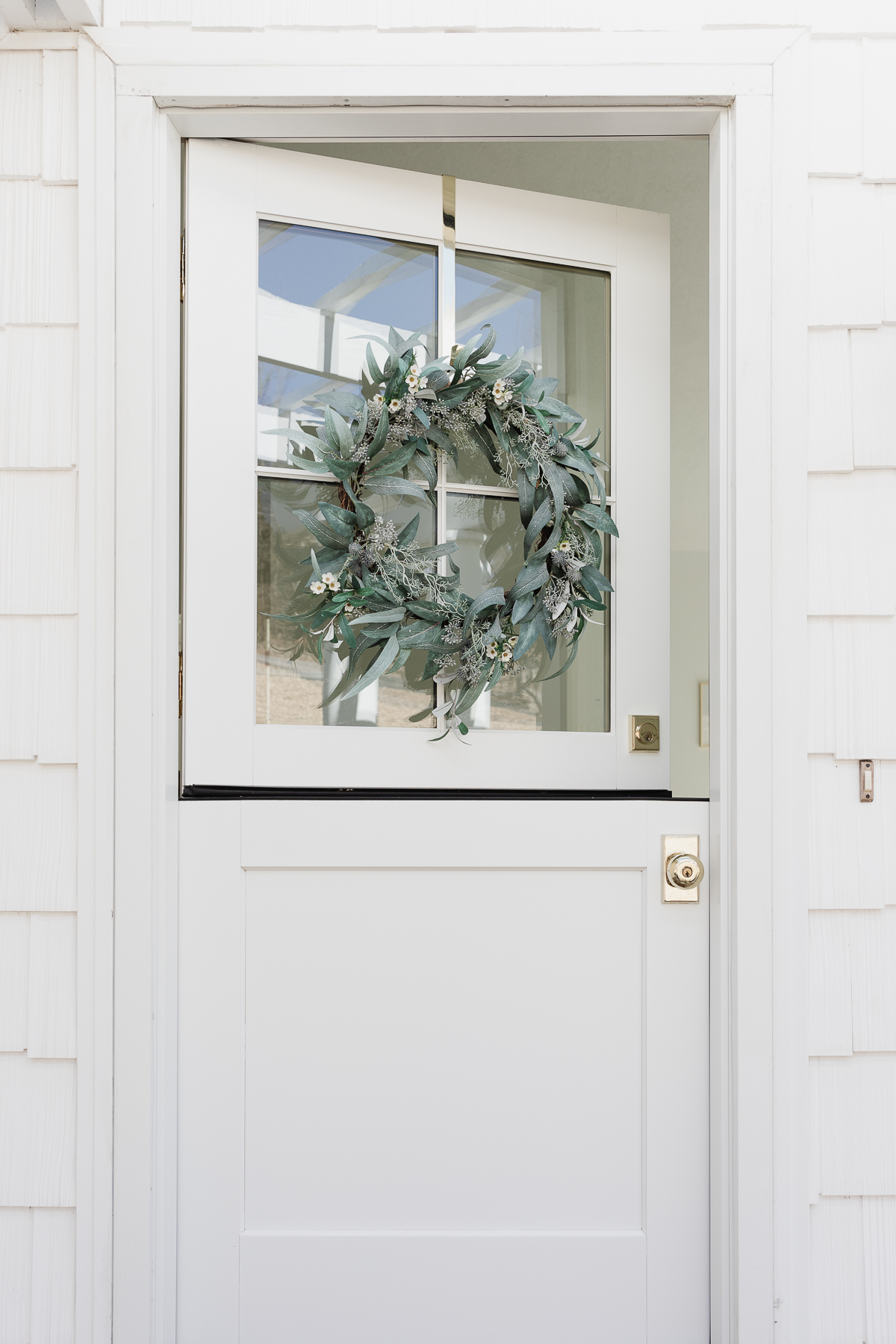 Brass Finishes
Lacquered or Polished Brass
Lacquered brass, or polished brass, is typically used in modern installations. It's coated brass to protect the finish from tarnishing or developing a patina. It will look just as shiny 5, 10, 15 years later.
Unlacquered Brass
Unlacquered brass is raw, uncoated brass which develops a patina over time from use. It can also patina when exposed to various elements.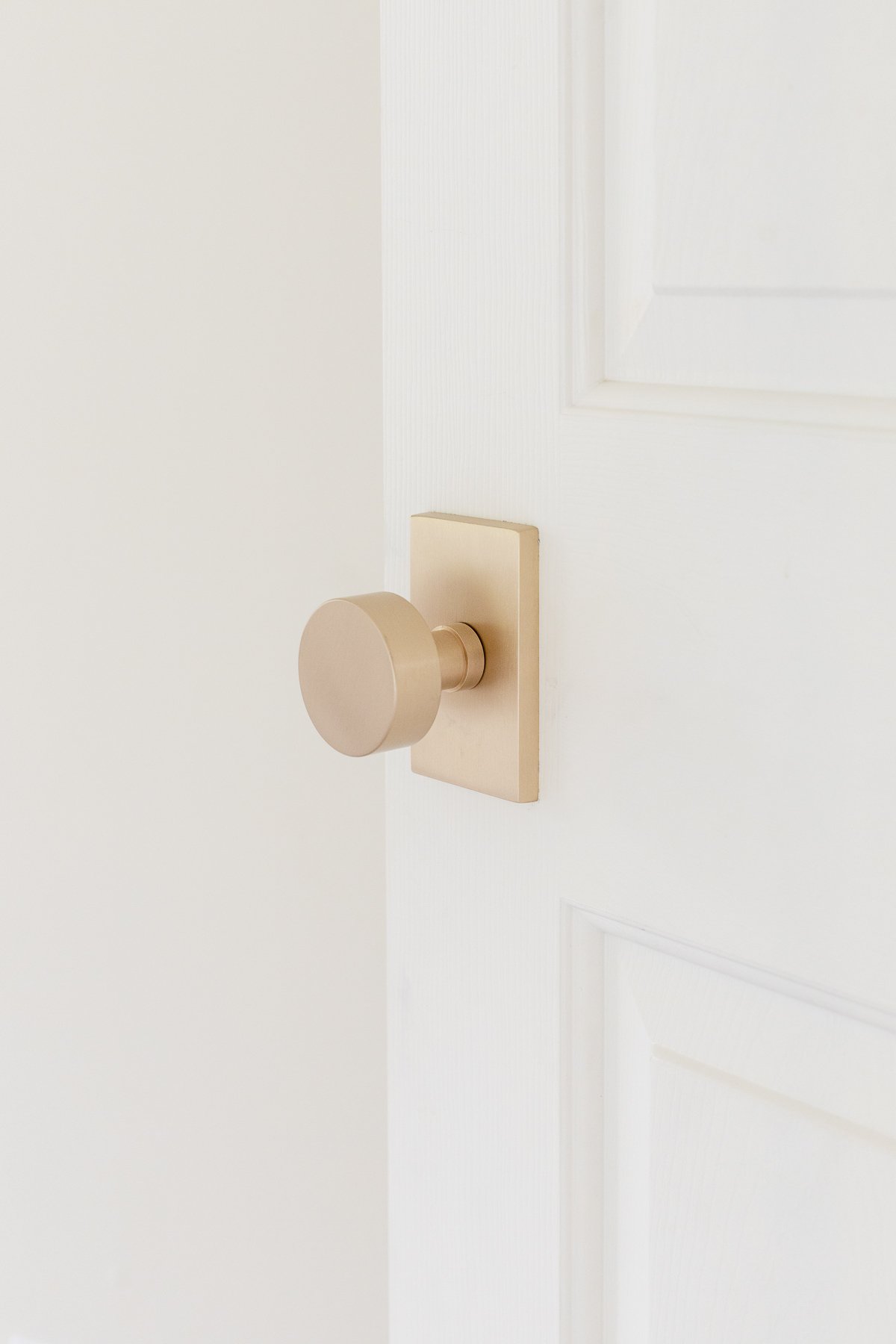 Satin Brass
Satin or brushed brass adds the warmth of brass with a softer, more subtle matte finish. It disguises fingerprints does not tarnish over time.
Antique Brass Door Knobs
Want your doors to come with a built in patina? Simply choose an antique brass door knob with a finish that shows less shine.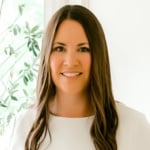 Quick Tip
Learn about my favorite
Brass Polish
to keep all your brass looking good as new!
Crystal Door Knobs
Add elegance to your home with crystal door knobs. Use them throughout or on just a select few doors to indicate something different, for example a bedroom or bath.
Crystal door knobs come in an array of styles from traditional to modern.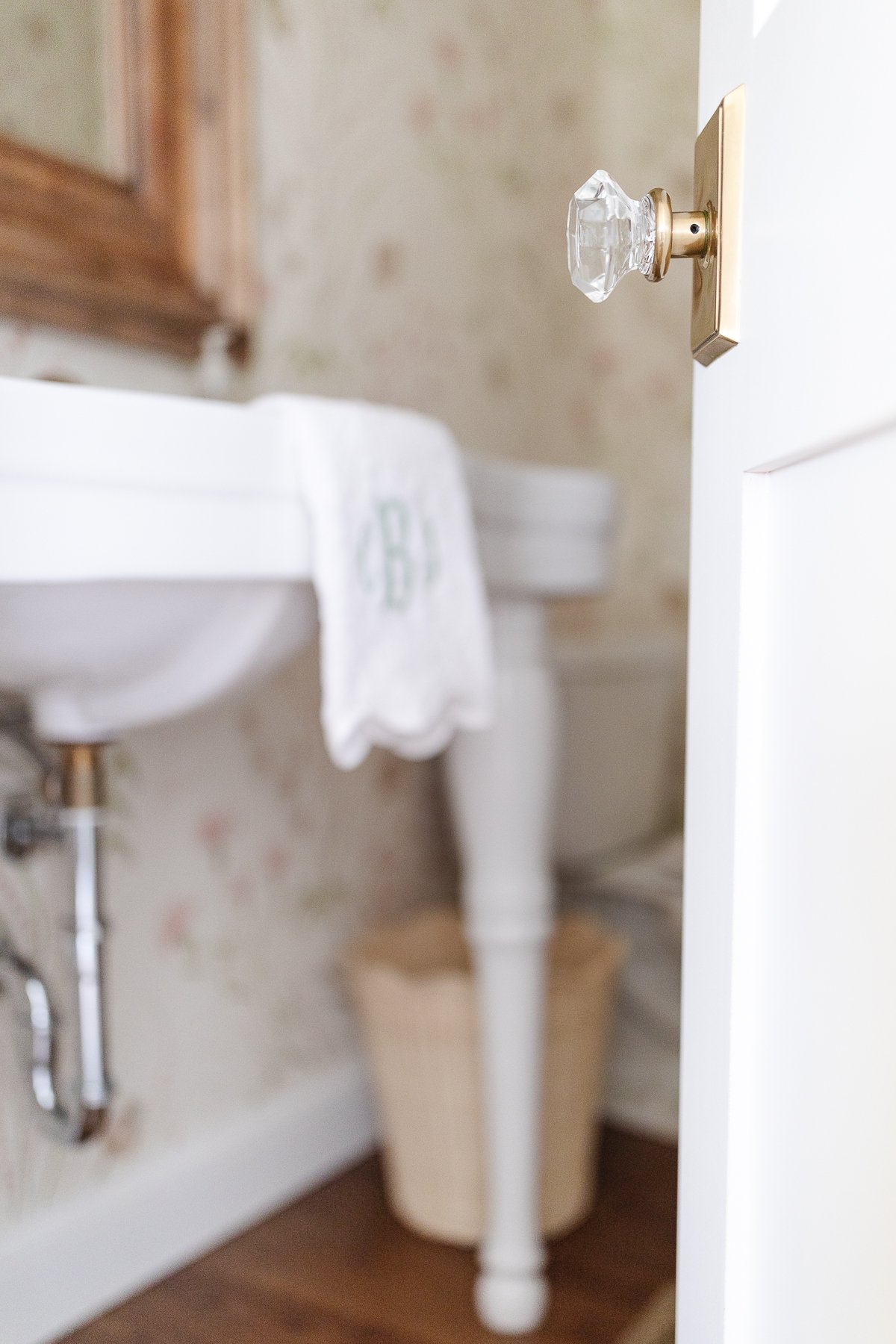 Glass Door Knobs
While glass door knobs are still produced, they're most often found in salvage, restoration and antique stores. You can find them in a variety of different colors and patterns to add unique charm to your home. In fact, there are more than 100 different glass door knob patterns!
If you are selecting a vintage glass door handle, measure the door's thickness to ensure proper fit. If a knob spins, it is no longer functional.
Rosettes
You can alter the appearance of any door knob using a rosette. A rosette is a backplate for knobs that's not required, but adds even more design to your door. Round, oval, square, rectangle are available in a variety of designs and finishes. Exterior doors often use a larger, more substantial rosette.
You can add or replace a rosette separate from the knob, offering a custom, tailored look.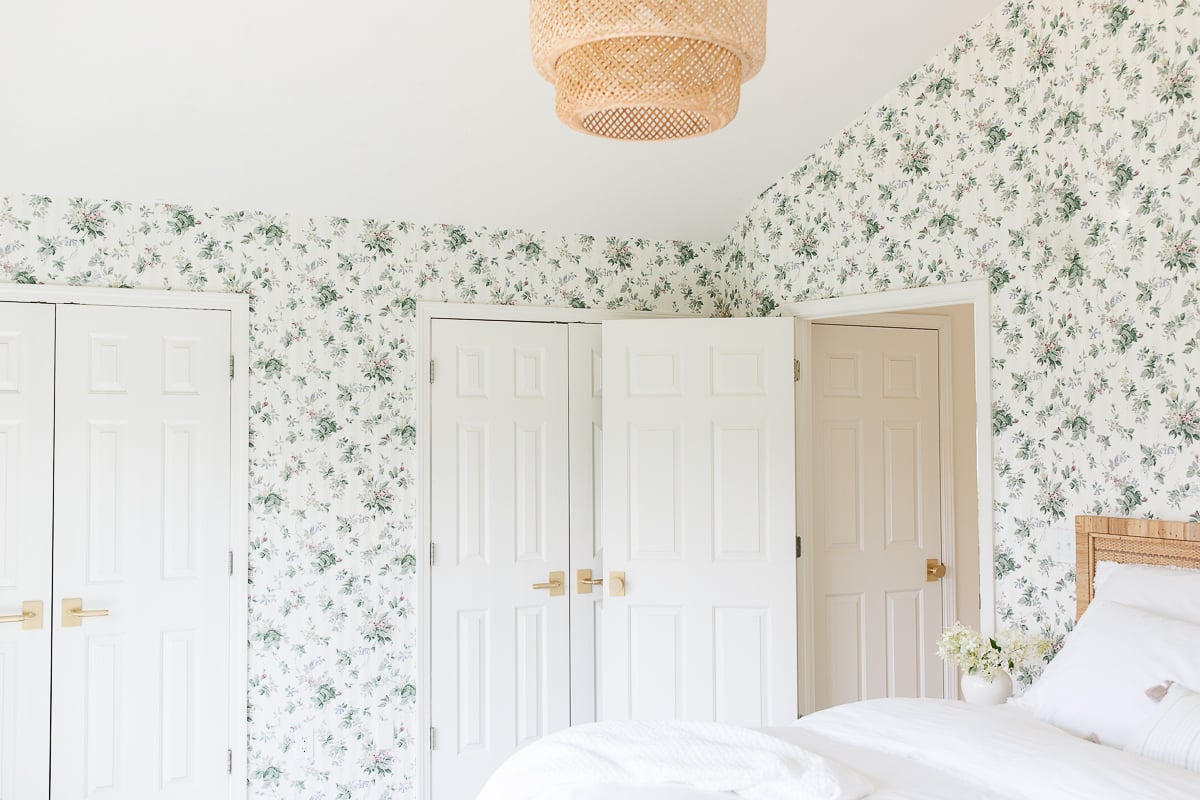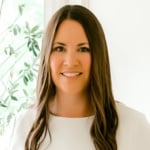 More Tips
Mix it Up – While it's common for door knobs to be consistently used throughout a home, you can certainly choose to use different metals in different spaces. In fact, many designers do, so don't feel restricted to one particular metal! It can add interest when using variations sparingly.
Quality – Buy the best quality you can afford. There's a reason that historic homes are valued for their details like original hardware, lighting, flooring and trim! See this historic home tour for reference!
Use as an Indicator – Another way to add a little interest to your home is to use door knobs to indicate something different about a space. For example, in our upstairs hallway we have five bedrooms, a bathroom, a laundry room and a linen closet. It would be easy to a guest to become confused to which may be the guest bathroom. To break up the hall of doors, we used crystal door knobs on the bathroom door, while using brass door knobs on all the bedrooms.
Coordinate Hinges – Don't forget to coordinate the hinges for a cohesive look that feels custom.
Painting Interior Doors can make an incredible impact along with your new knobs!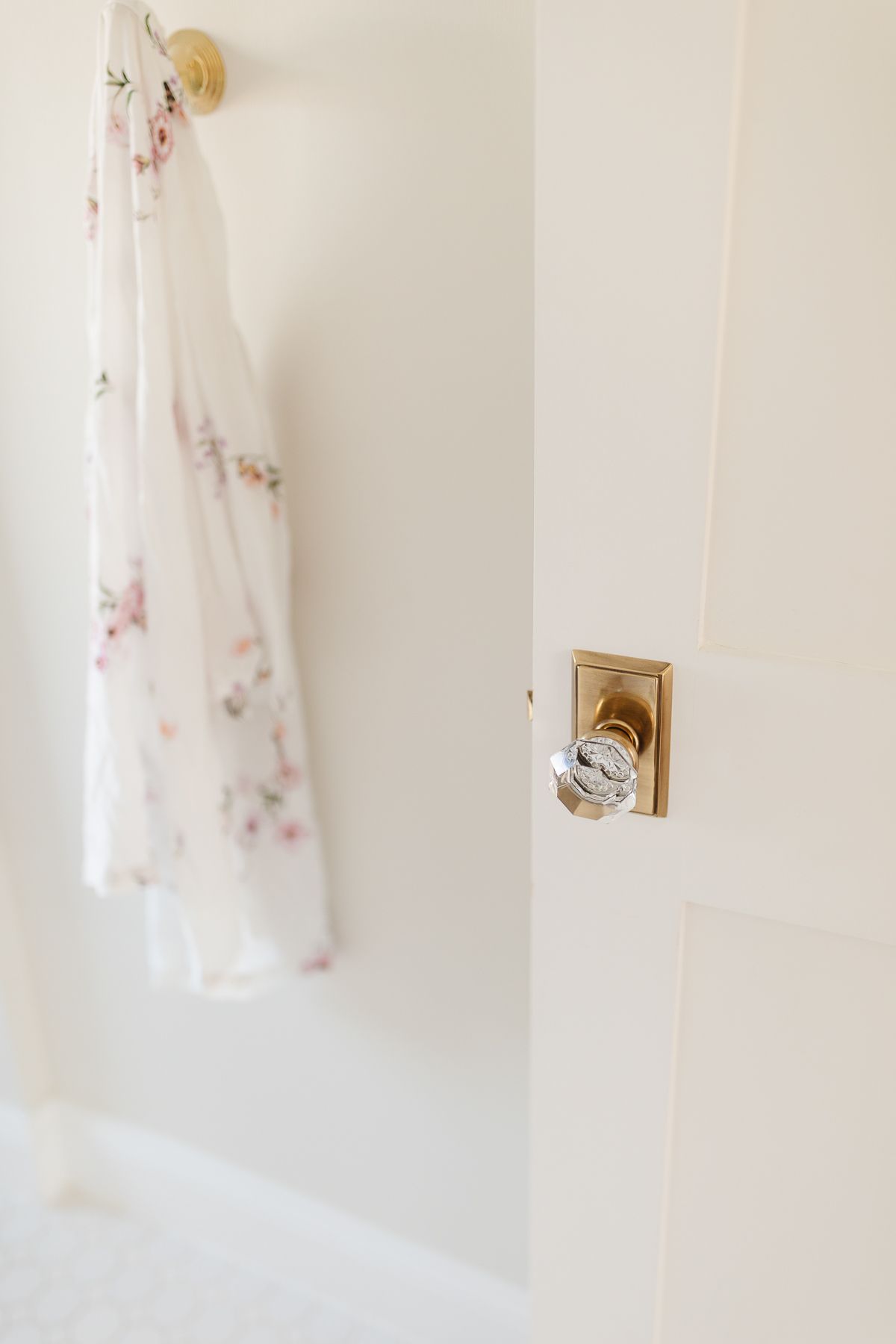 Frequently Asked Questions
What is a rosette?
A decorative plate attached to the door under a knob or lever. It often hides a privacy latch mechanism while providing a decorative finish to your door.
What are push pin locks?
Privacy door locks that lock when you push a pin in and unlock with the simple turn of a knob.
Should door knobs match faucets?
For timeless design, keep the type of metal between your knobs and faucet consistent. For more modern design, don't be afraid to mix metals.
Are brass door knobs outdated?
Never! In fact, when integrated tastefully, solid brass never goes out of style. It's traditional and has been used throughout the Victorian, Arts and Crafts, Mid-century Modern, and Modern eras. To this day it adds warmth in an array of styles from traditional to modern.
Do brass door knobs disinfect themselves?
Unlacquered or unvarnished brass disinfect themselves in as little as 15 minutes as a result of the oligodynamic effect where metal ions kill living cells including bacteria, viruses and molds.
How can you tell if a door knob is brass?
If a magnet sticks, it is not solid brass. Test by scratching an inconspicuous area with a sharp object. If you see a shiny yellow scratch, it is solid brass.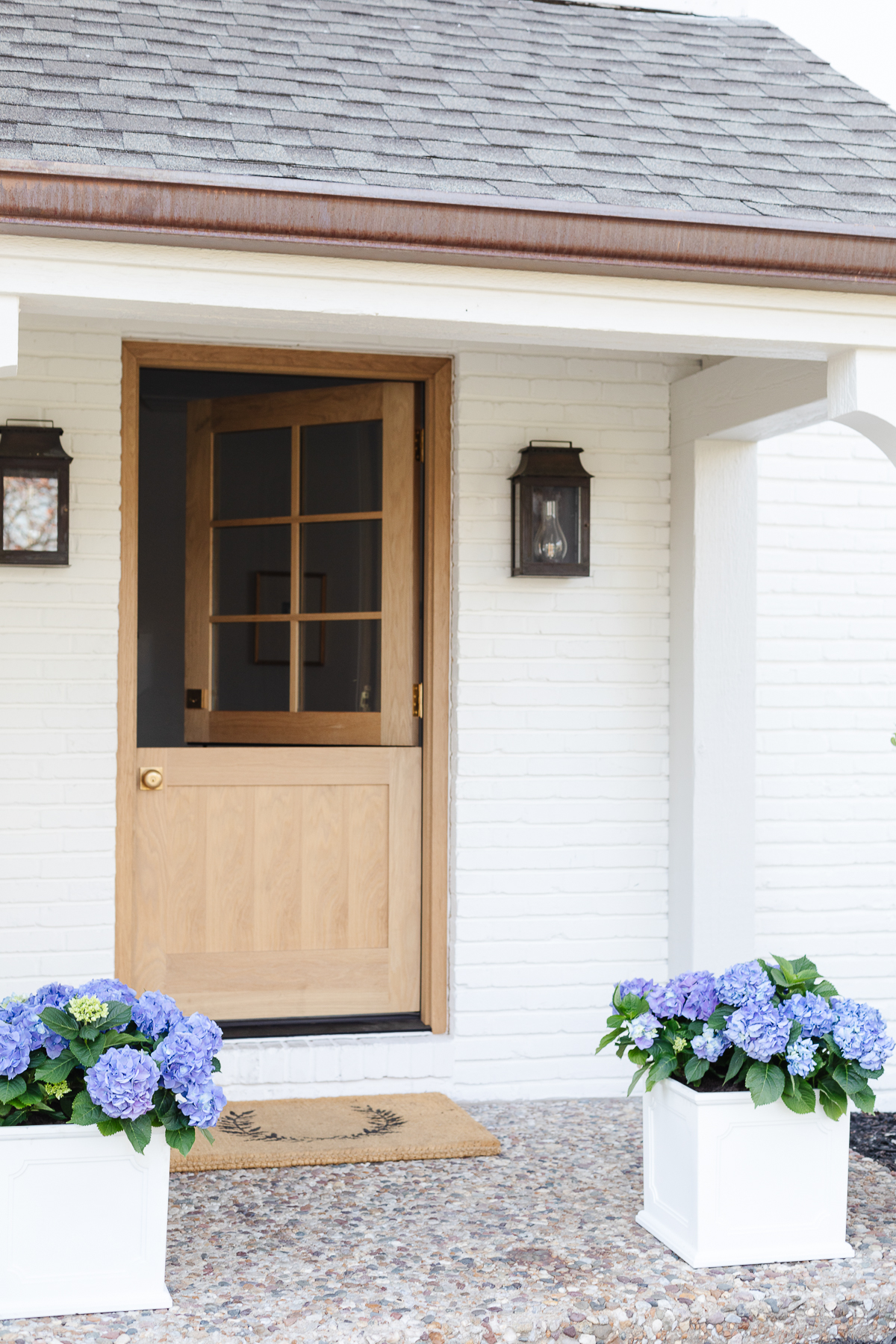 ---
Shop Our Brass Door Knobs
---
Shop Unlacquered Brass Door Knobs