Learn all about the different styles, options and brands of screen porch kits! This is a simple, yet comprehensive guide to walk you through the most popular types of porch enclosure systems.
If you're looking to install your own DIY screen porch, you're sure to find the right solution.
In fact, you'll get a complete review of the Screeneze porch enclosure system we chose for our own home. This is an affordable screen porch kit system that anyone can install themselves!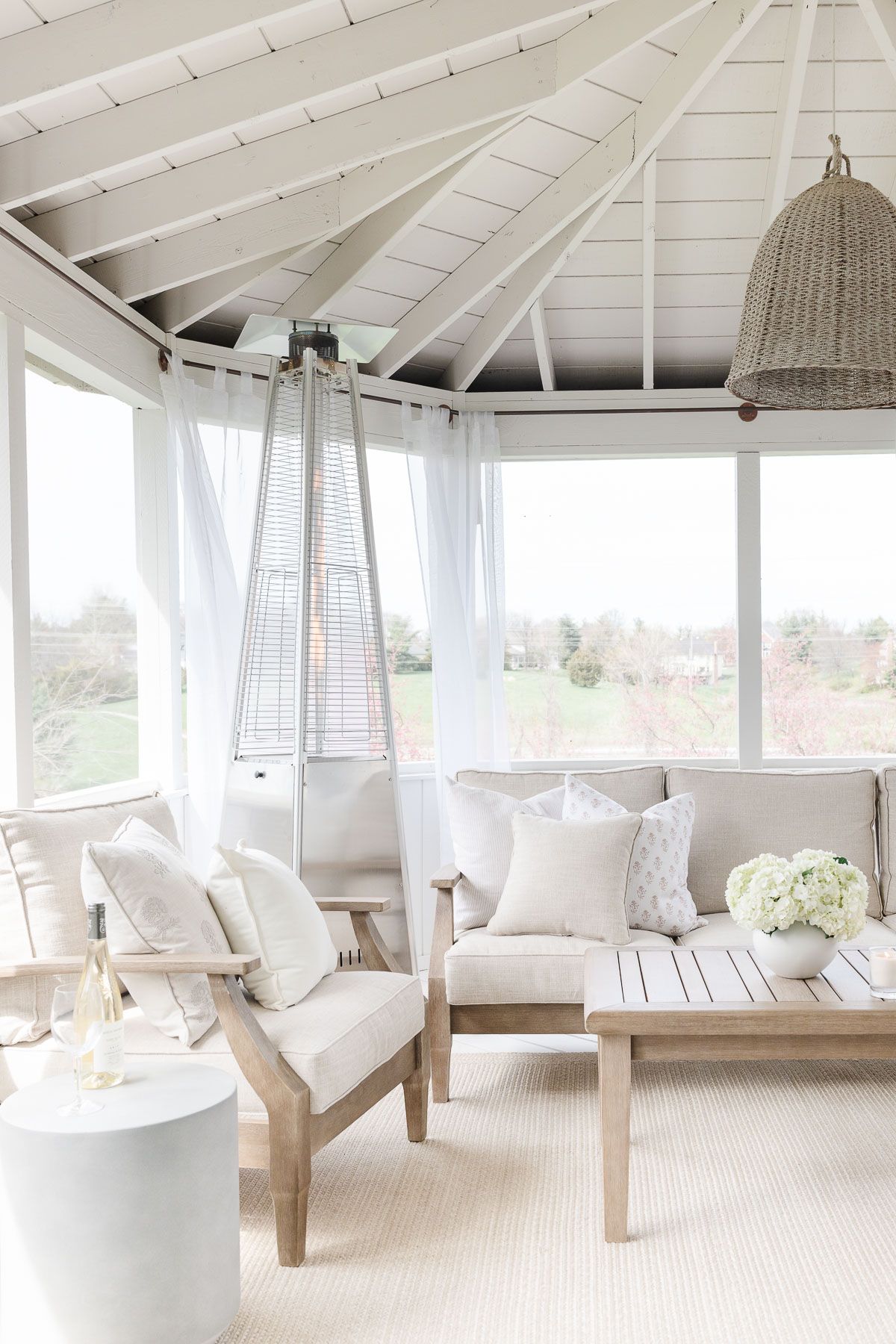 Note: This is not a sponsored review, just regular homeowners sharing a product we're enjoying in our own home!
As much as I wish we could hire every project out, that's just not the case for us! And the truth is, we actually enjoy a good DIY project, even after all these years. Sometimes the extra expense, time and patience required to hire professionals just isn't worth the effort.
Hence, when it came time to replace the screening on our porch, we realized we could easily DIY this one. We wouldn't have to wait on a contractor to get back to us, get on a long list of other homeowners also waiting for repairs, and so on.
Use the drop down Table of Contents menu to navigate this post with ease. You'll find a few of the best screen porch kits on the market, along with more details about Screeneze, and even a round-up of great sources!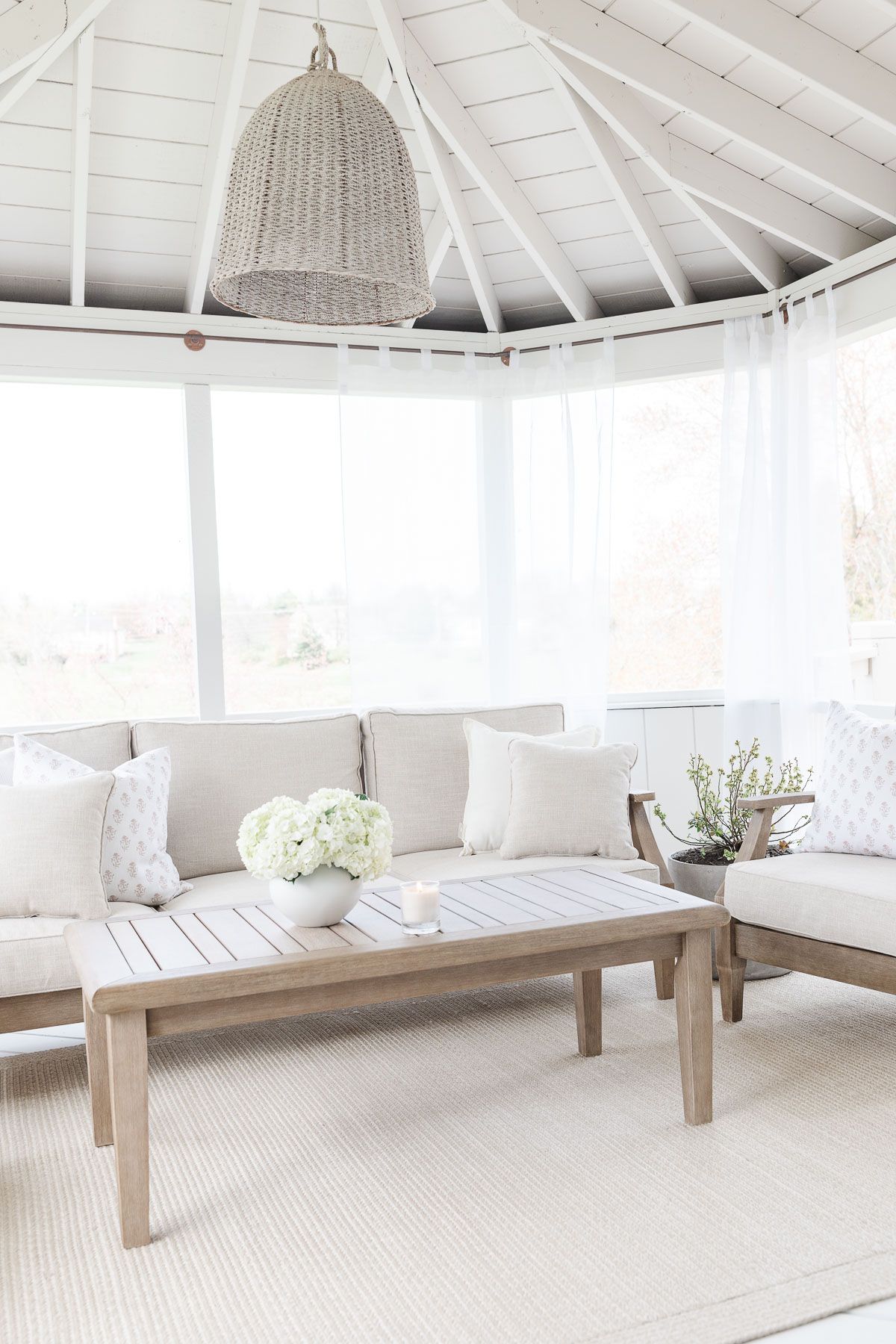 Screen Porch Kits
So, we undertook this project ourselves and learned a lot along the way. We're so happy with the results! It has totally changed the way we enjoy this space, too. Now we are using the screened porch as an outdoor living room, complete with a sectional and tv to enjoy movies with the girls.
We love our Outdoor Living Rooms! You can learn more about How to Stain a Deck, Vinyl Decks, our beautiful new Glass Deck Railing, and even Under Decking.
Today, we're going to take a look at the different options for DIY screen porch kits. We researched the available choices and went with Screeneze for our St. Louis home, but there are plenty of good brands out there!
This is not a tutorial. It's a simple guide to help you decide which system might be best for your home.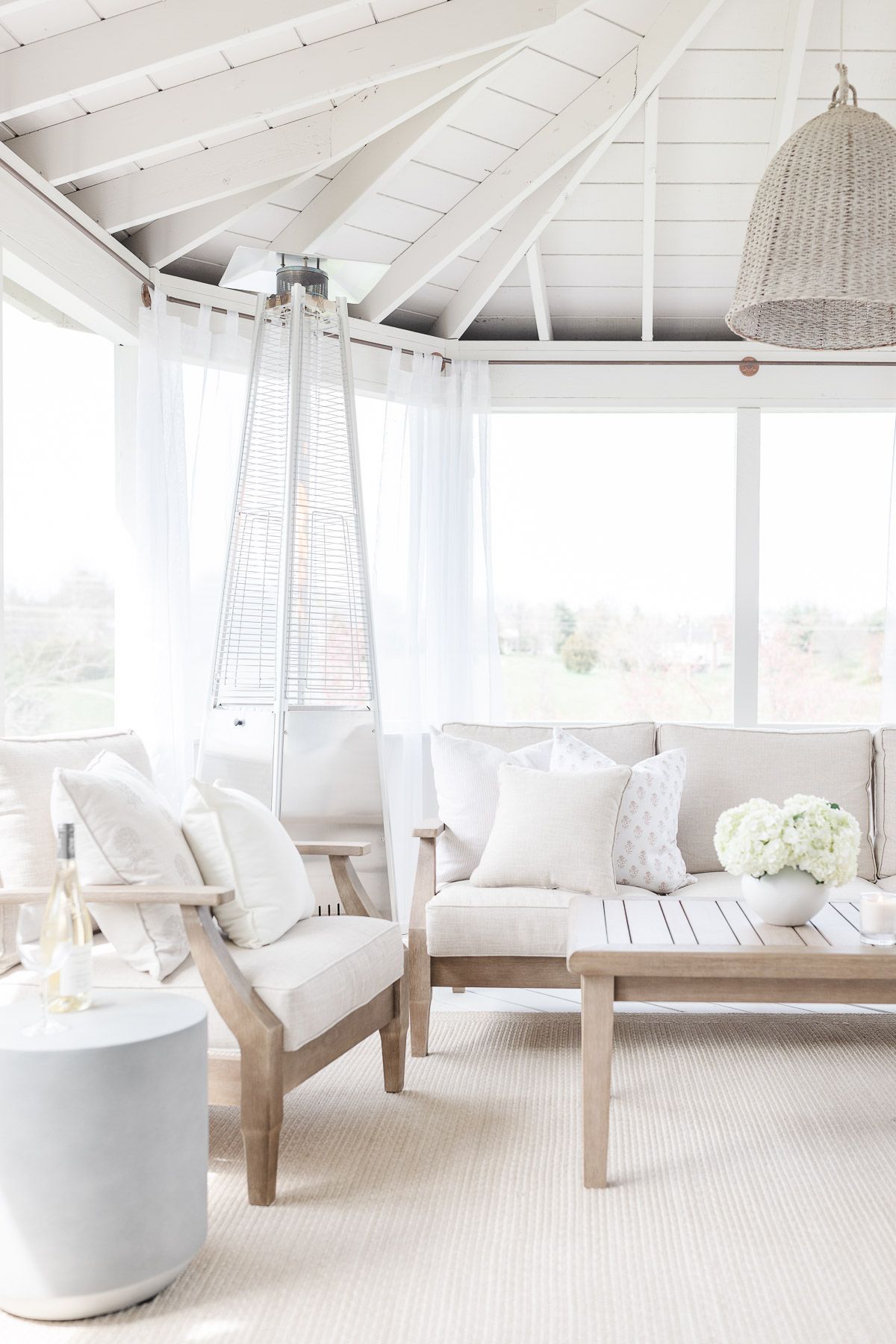 The Best DIY Porch Enclosure Systems
Here are a few of the most popular options we found when we were researching these systems.
The system is the one that originally changed how people screened in their porches. Screen Tight screen porch kits includes a base, cap, spline and fiberglass screen for a brand new screening system that can be accomplished in just hours.
Pros:
Easy to install
Approximately $2 a square foot
No staples
Simple to re-screen
Available in four colors
Cons:
Fasteners are not hidden
Made of Vinyl
Five year warranty
This is the lowest profile, most sleek system we found – and we almost chose this one. A part of the Screen Tight porch system mentioned above, the Mini Track screen porch kit gives you a polished, clean finish that is virtually unnoticeable when installed. The channels are aluminum, and are available in a white, black and dark bronze finish.
Pros:
Minimal Profile
Hidden Fasteners
Cons: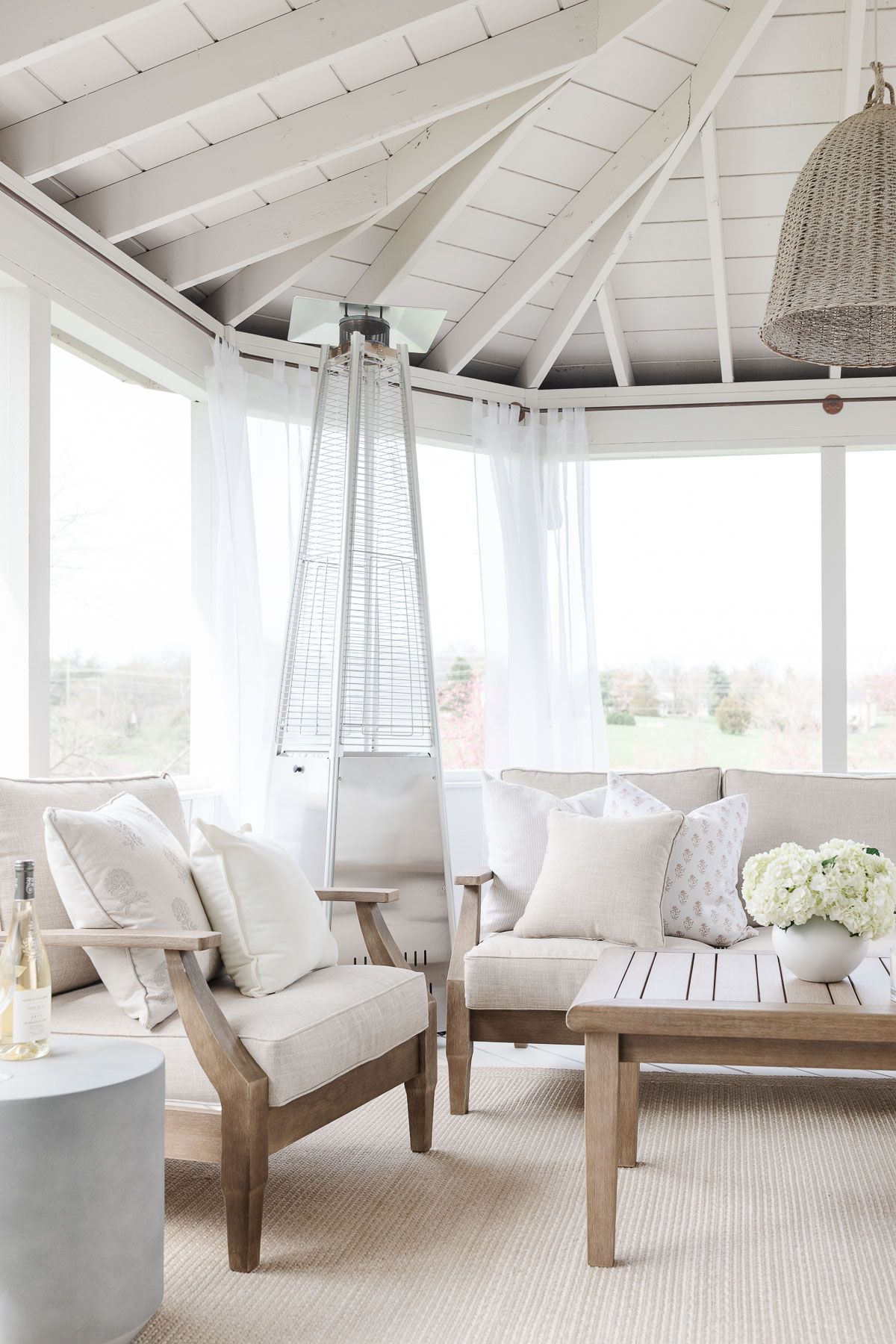 Westbury is another brand of aluminum screen porch kit. The benefit of aluminum is that it is a heavier, high quality product, and this one comes with a lifetime warranty. However, this one didn't look quite as easy to install.
Pros:
Affordable
Lifetime Warranty
Lots of color options
Various screening options to suit your needs
Cons:
Screeneze has become popular for its ability to replace and repair sections of screen if they are damaged. It is a two-part system. The base can secure to a traditional timber porch, and it has a cap system that automatically secures and stretches the screen fabric.
Read on to learn why we chose this one.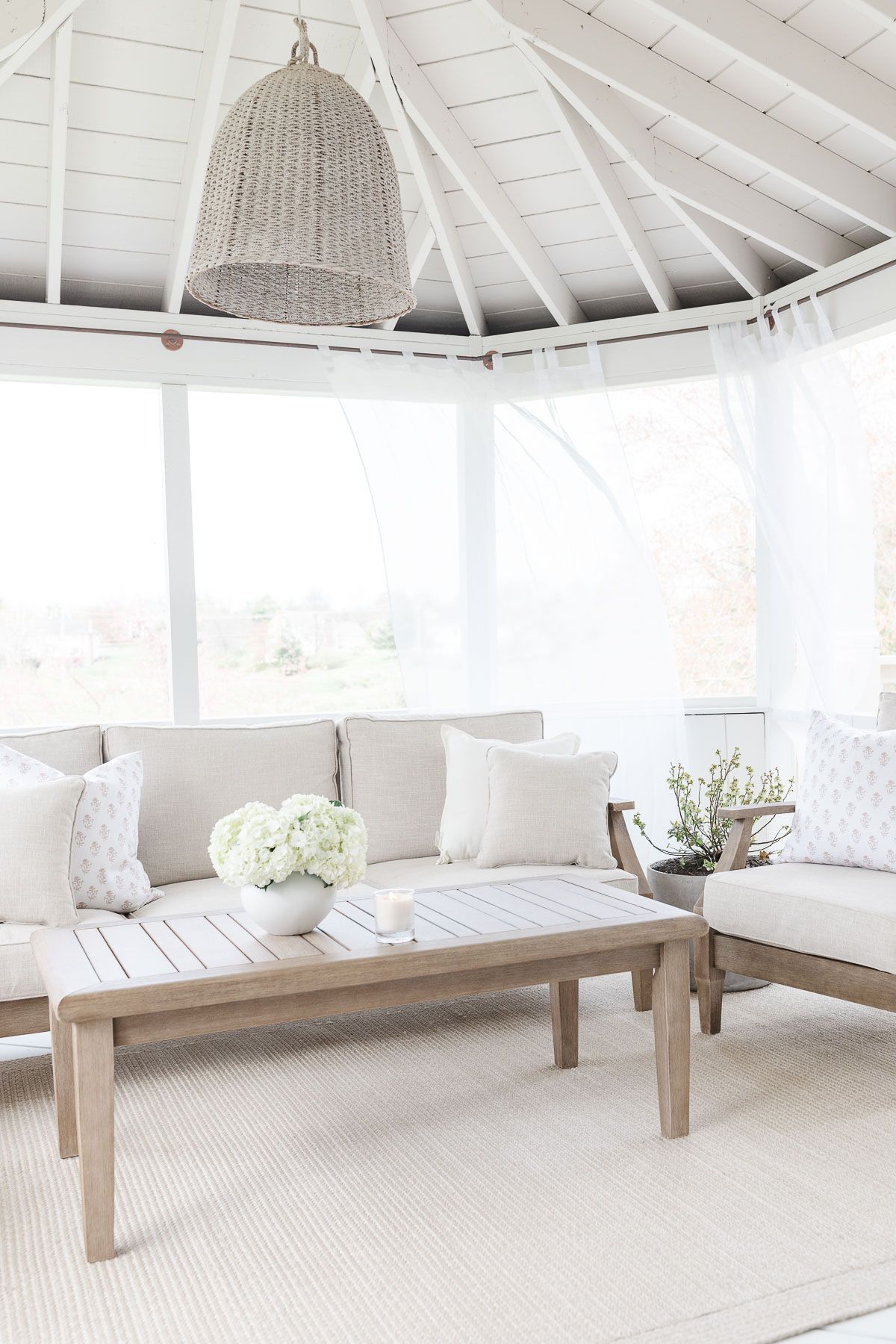 Why Screeneze?
We eventually settled on this product for a few reasons.
Pros:
Solid recommendation from neighbors.
Aluminum and PVC combination.
Easier installation process.
Pre-drilled holes and hidden screws.
Felt more invisible to us.
No spline, no staples.
Easy to repair or replace a torn screen.
No stretching required.
Can span distances of 150 sq feet.
Cons:
How much does Screeneze cost?
The original system starts at $119.99 for a set of 5 Base Channels, 5 Vinyl Caps, and 50 screws. That does not include the tools, screening, or plinth kits.
Can you use aluminum screen with Screeneze?
Yes, you can. Aluminum is less flexible than fiberglass and can be more difficult to install, but both will work.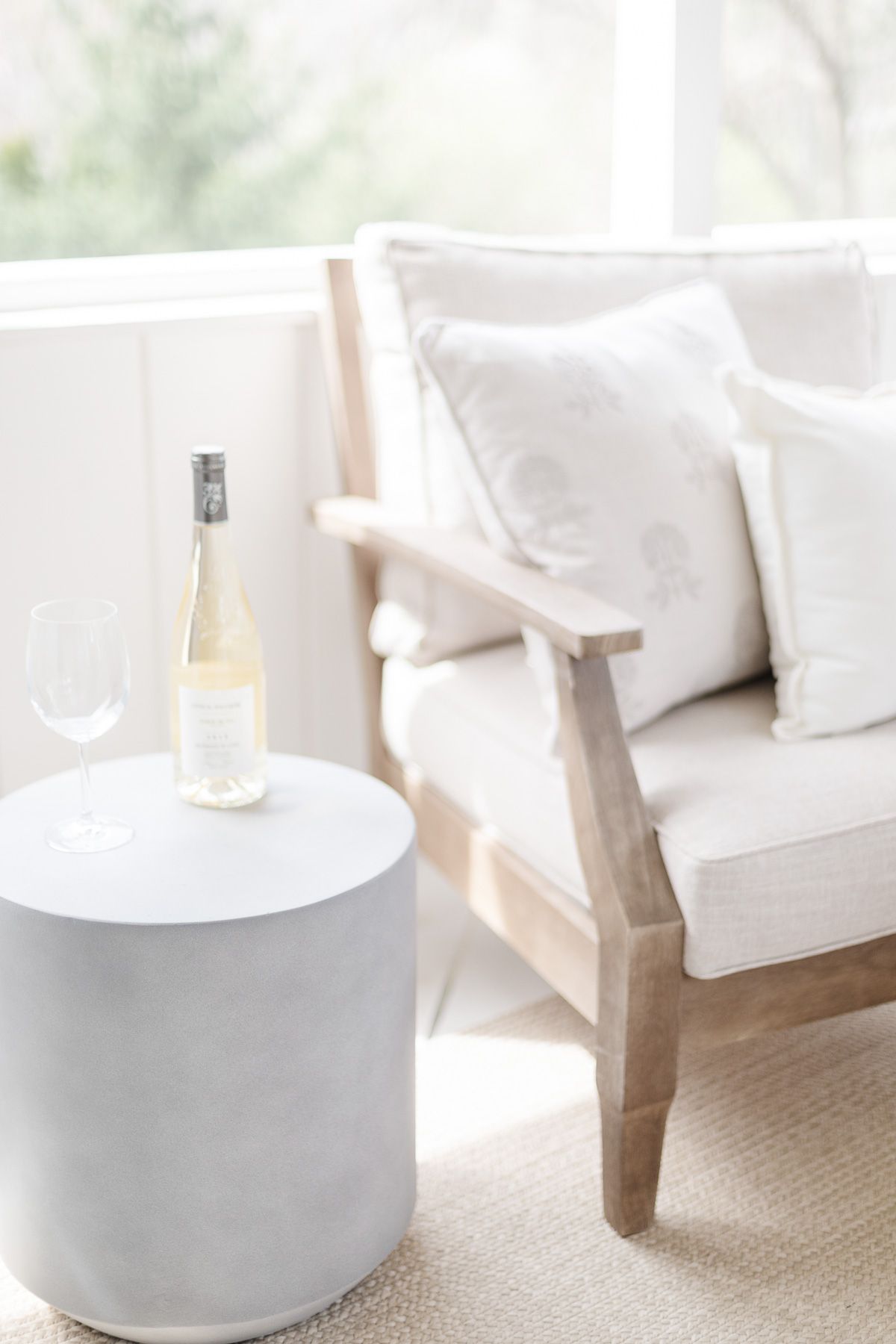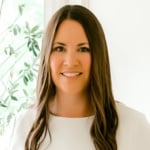 Tips
If possible, just replace the screens and not the entire system! Find a source for high quality fiberglass screening below.
Watch YouTube videos for great visual tutorials and explanations of the product you choose.
Read reviews! Wherever possible, we read reviews and looked for rating systems to help us make the best choice for our porch.
Frequently Asked Questions
Are screened in porches worth it?
Screened porches have a great return on investment, both for the homeowner's enjoyment and use of the space, as well as for resale value. Of course, that's dependent on the quality of your screened porch and the area and value of your home.
How long do screened porches last?
Most contractors and experts would estimate that you can expect a screened in porch to last around 6-8 years before needing repairs and replacements of the screens themselves. Again, this is dependent on weather, quality of materials, and the location of your home.
Do screened in porches count as square footage?
No. Without traditional windows, walls and heating or cooling systems, screened porches don't count as square footage for real estate listings.
Our Screened Porch Furnishings
Learn more about our rope light fixture here: DIY Affordable Basket Pendant Light Tutorial!
Screened Porch Kit Sources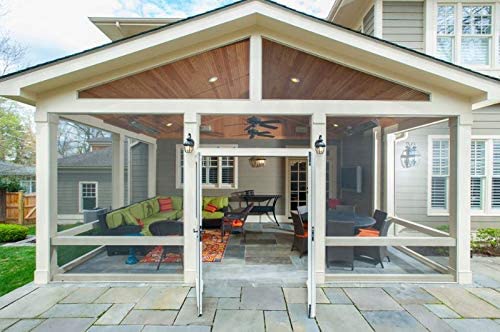 Find more info about this brand and options here.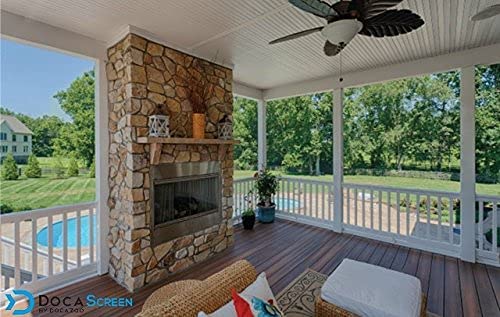 Don't need an entire system, but need to replace your screening? This is just the ticket!
I'd love to hear from you! Do you have a screened in porch? We love spending time on ours!