Learn all about exterior door handles in this simple guide! New exterior door knobs can change the look and feel of your entry in an instant.
If you're just starting your research into the style and investment for exterior door hardware, you're in the right place. We'll get you started with simple tips and information to transform your doors!
You'll also find a curated selection of the prettiest exterior hardware around, at every price point!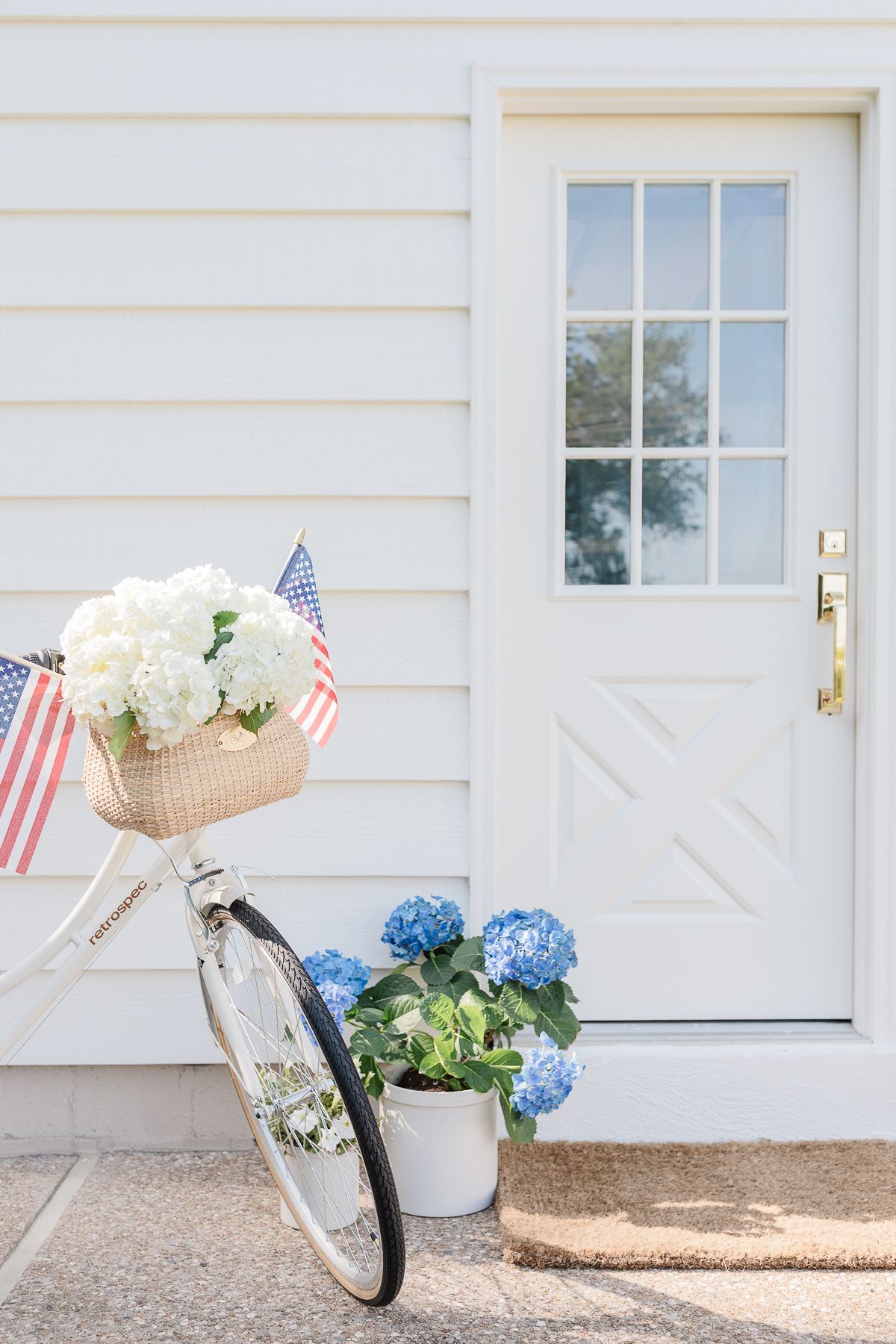 What's on my mind after a long holiday weekend? Doorknobs! You know I'm obsessed with hardware, right? It's like the jewelry of your home, and it can add instant historic charm or modern sparkle.
We've shared a lot about our hardware choices, actually. It's always one of the most frequently asked questions we receive around here, so I love chatting about this subject with you!
Check out our unlacquered brass hardware in our St. Louis kitchen, as well as our brass door knobs that we used on our new shaker doors.

We've even shared our Dutch door hardware as a guide for anyone adding a charming Dutch door to their home!
To navigate this post, use the drop down Table of Contents menu. Don't forget to pin it and save for later!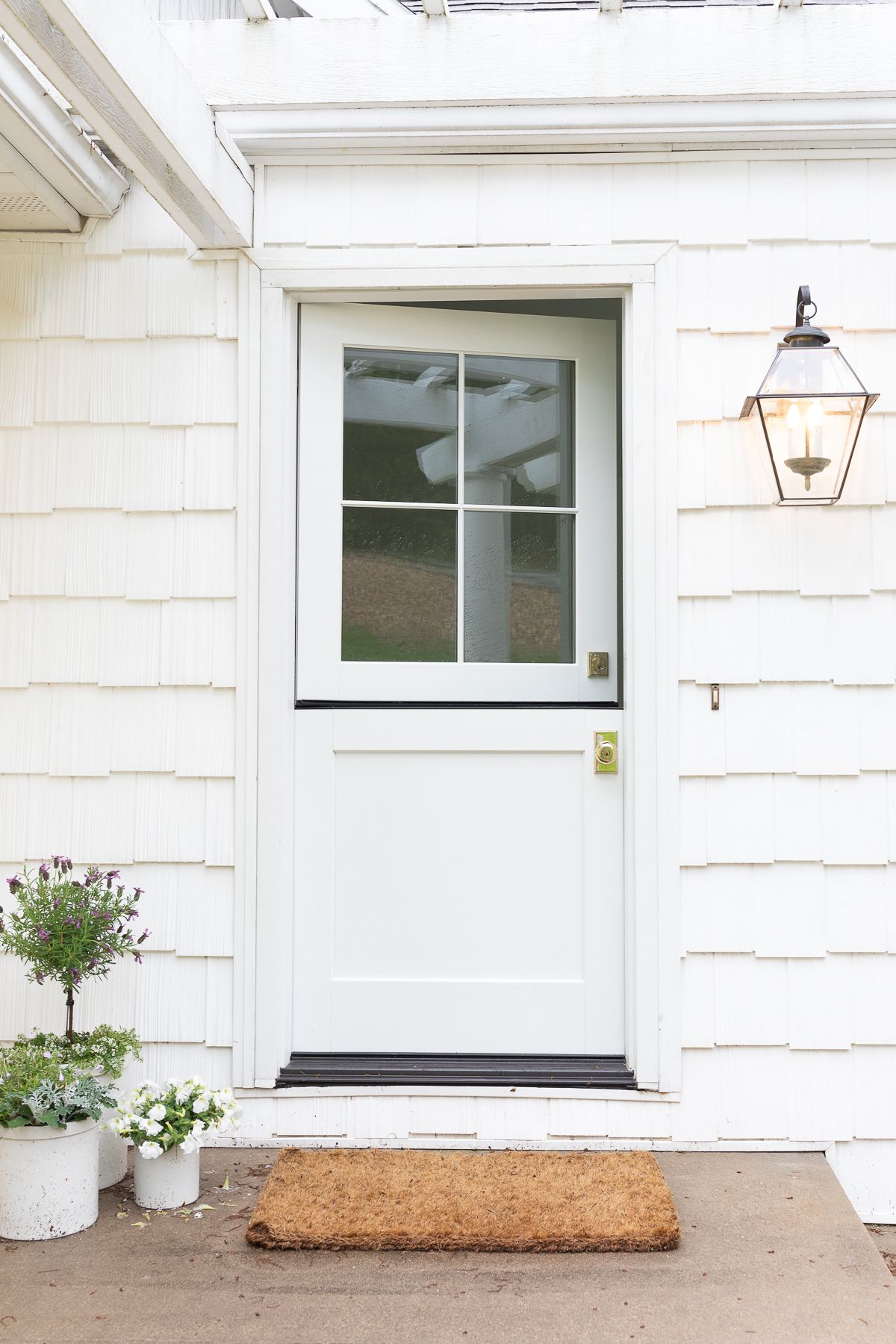 Exterior Door Handles
Today, we're going to take a quick dive into exterior door handles! We've had a long and winding road to complete our exterior makeover this past year, and part of that complicated process is the wait for our custom front door.
We waited on a local company for nearly a year, and when it came in the wrong size, we tried again. Now it looks like we are starting from scratch! While we wait for the door, I'll keep myself busy checking out all the beautiful door hardware choices.
The options are truly endless and the choices can feel a little overwhelming. You can find exterior door handles priced anywhere from $30 on up to $1,000!
Where to start? Right here! Learn about the different styles, pricing, how to choose and even where to shop.
Different Types of Door Handles
To keep things simple, consider that there are three basic types of door handles. Your options are lever handles, pull handles and the classic door knob.
It's not just about the way it looks, though. You must consider the function! How often do you enter through this door? Is it exposed to harsh elements? Will the material hold up over time?
Handle sets can be made from various materials as well, of course. They are created from brass, bronze, stainless steel and wrought iron.
Beyond the type of handle, and the material of the handle, you'll need to consider the finish! Exterior door handles are available in an incredible array of finishes.
You can find them in black, oil rubbed bronze, polished and brushed nickel, polished or unlacquered brass, antique brass and more.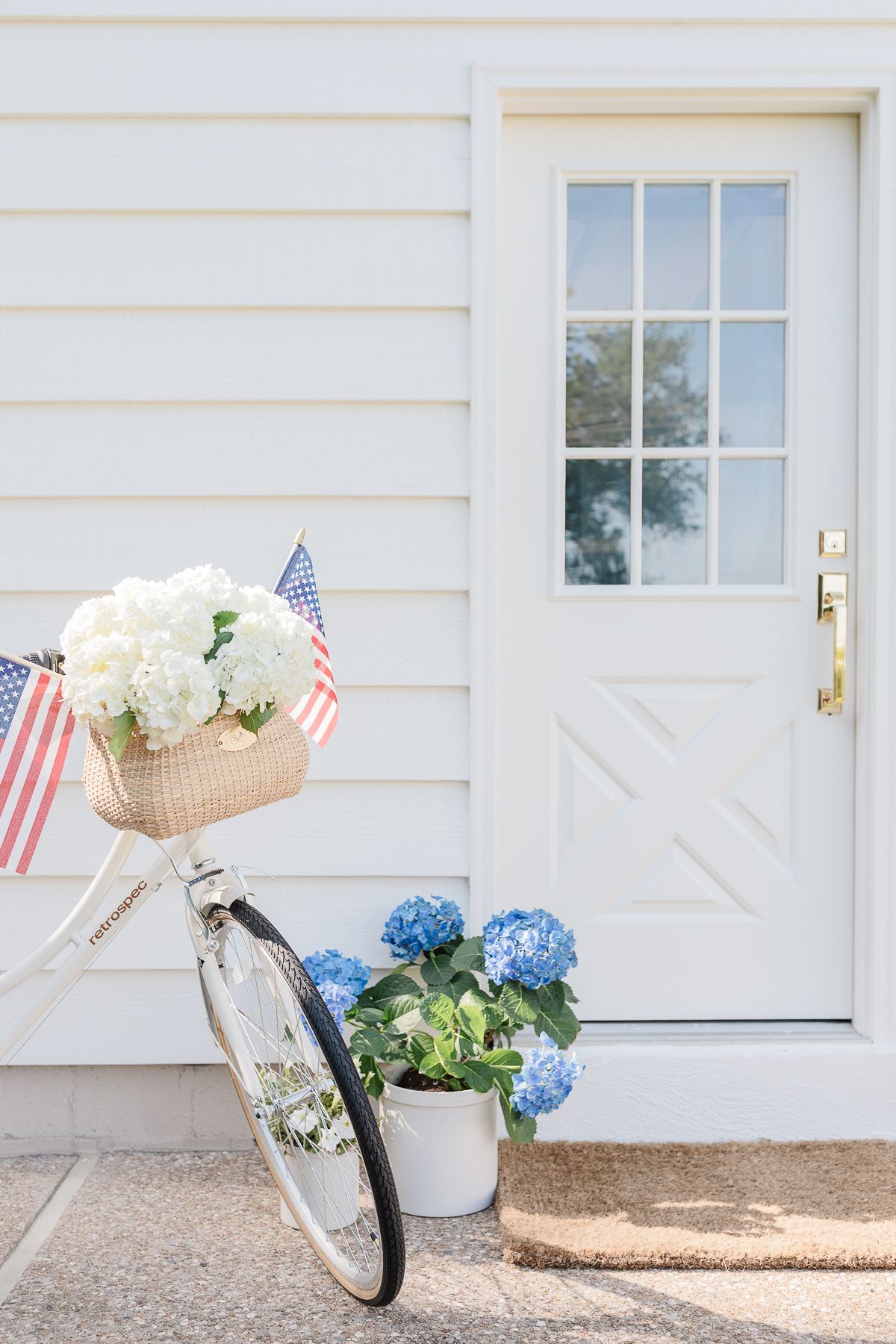 Budget Considerations
As previously noted, exterior handles are available at a wide range of price points. Of course, quality can range as much as the pricing does!
If you're replacing the door handle for a heavy, historic door, don't skimp on the quality of materials used in your knob. You'll need it to hold up to the weight of the door!
Similarly, if you're working with a lightweight door in your first home, simply choose the best quality set that you can afford.
What's the difference between a high end material and a lower end price point? High end door hardware is often made of real brass, (finished in a different metal).
Lower end pieces will often be created from zinc and steel. The finish over this material might be just paint, instead of plating.
How to Choose, Step by Step
Here's a step by step process to simplify your choices for exterior door handles!
We've covered types, materials, and finishes. You can start to narrow it down in those areas simply based on the look you love.
Consider the exterior style of your home. Is it colonial? Mid century modern? Take your queues from the look of your home!
If security is an important factor, choose between electronic key pads and traditional deadbolt sets.
While they don't *have* to match, you should consider the interior door knobs as well! It might not work to install a modern exterior door handle set, with a contrasting traditional one on the interior.
Exterior door knobs are not all universal. If you're replacing a door handle, ensure that you're choosing an adjustable set or one that is measured to work with your current hardware holes.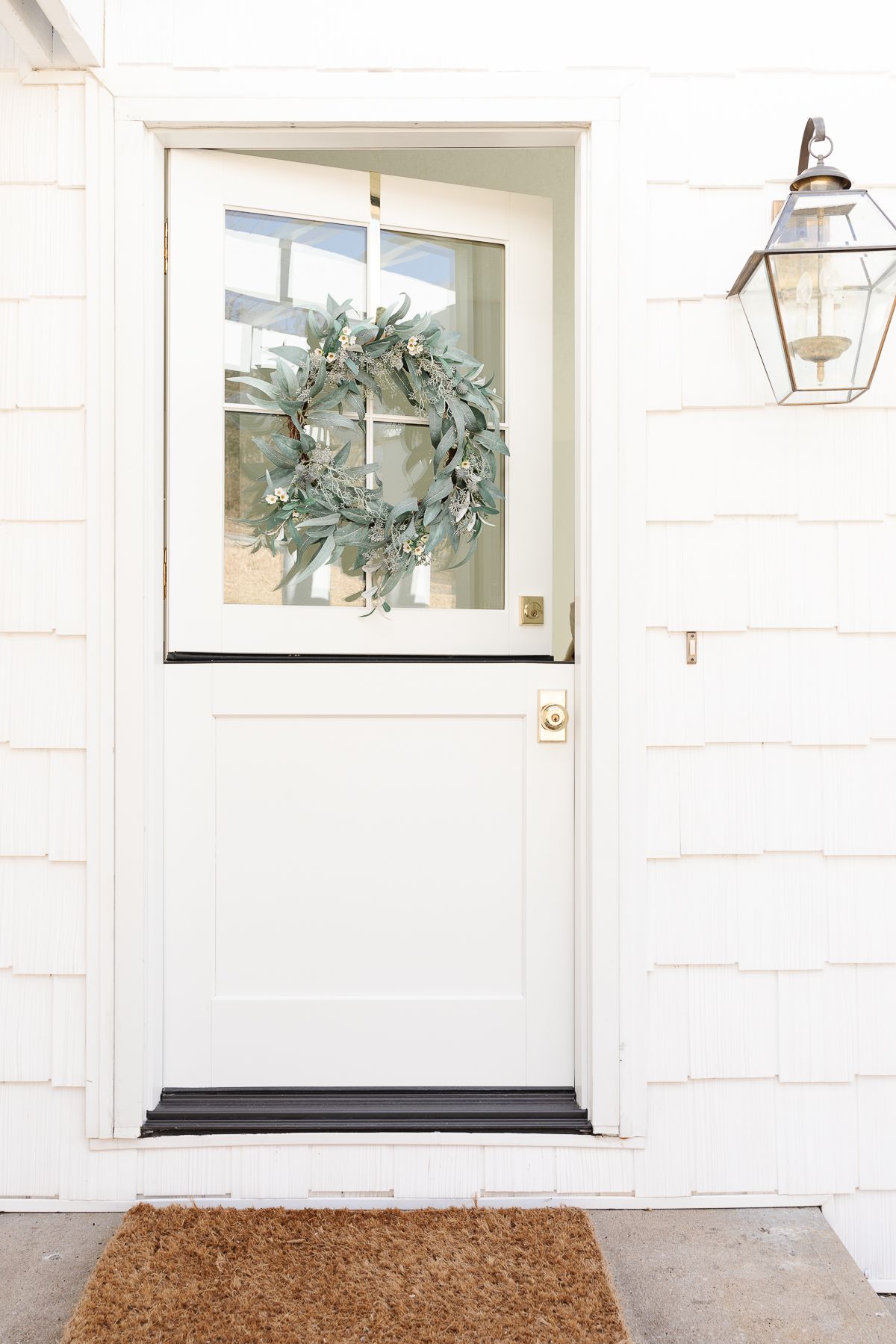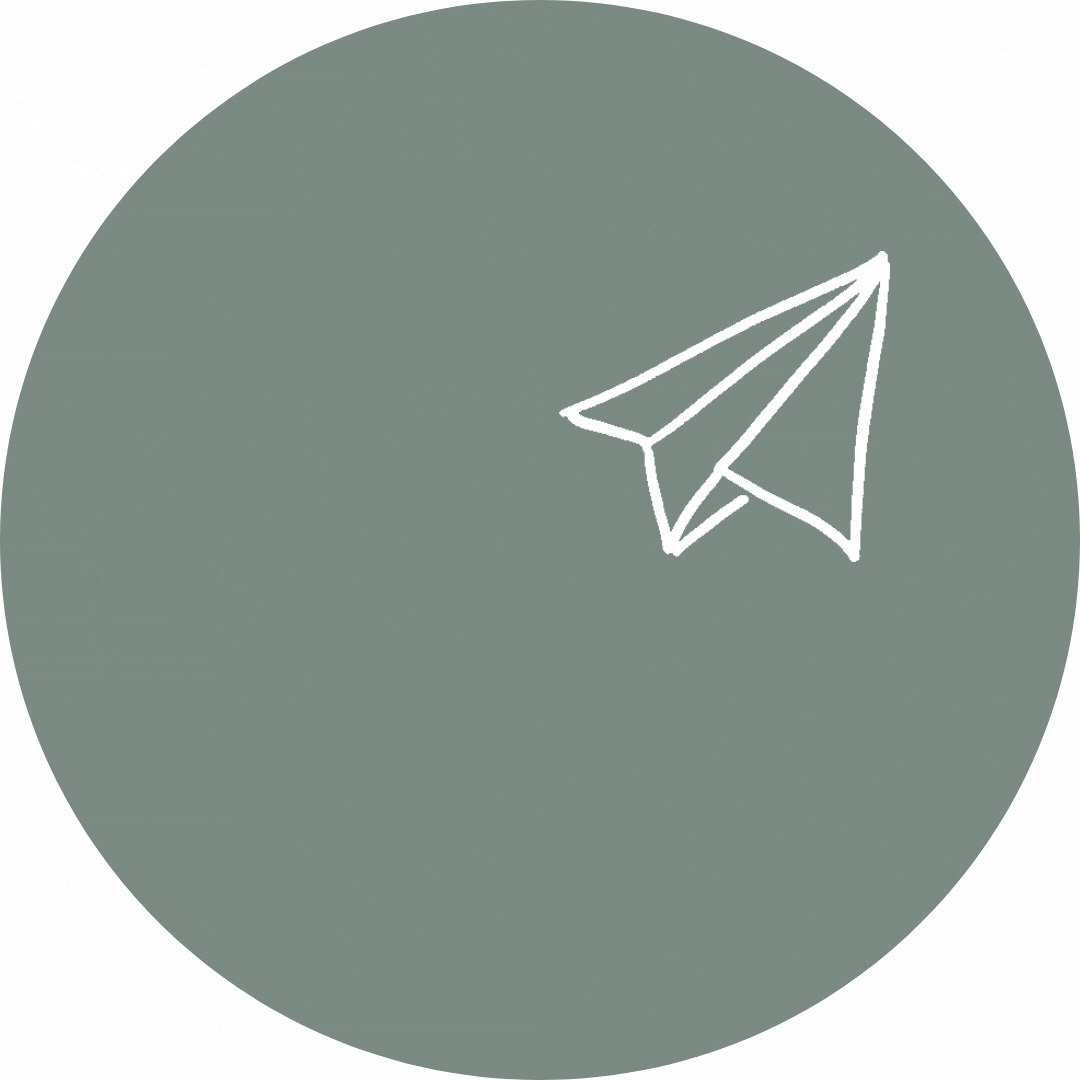 Tips
Don't be afraid to mix finishes – but try to stick to two types! For example, you can use black exterior light fixtures and choose a nickel or brass exterior door knob.
If you're looking to save money and only replace the handles (but not the hinges) ensure that your finishes and previous diameters for attaching will work together.
If you want a cohesive, polished look, match both interior and exterior sides of your door hardware with the same finish.
The most common handle sizes are 2 3/8 inches and 2 3/4 inches, so ensure you're choosing a set that will fit (if you're replacing old hardware).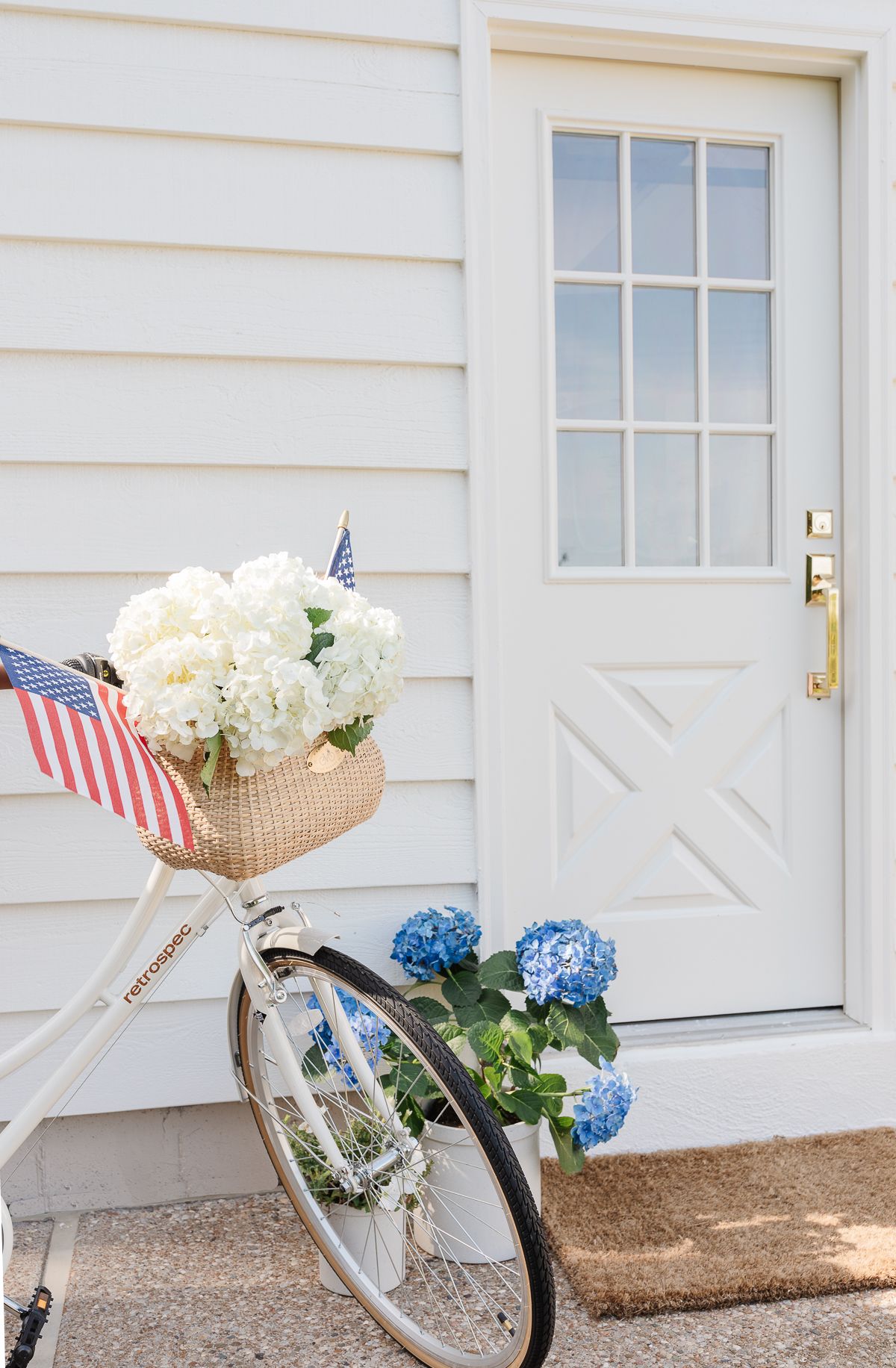 Frequently Asked Questions
What type of locks should be used on exterior doors?
Deadbolt locks are the most common type of security lock for residential properties. Electronic keypads are another option to explore.
Are front door handles universal?
Door knobs are unfortunately not universal. However, exterior door handles tend to be available in two main sizes, and many are adjustable to fit your replacement size.
Should all exterior door handles match?
They don't need to match! However, it's always a good idea to choose a similar finish or similar style to keep your home design feeling cohesive.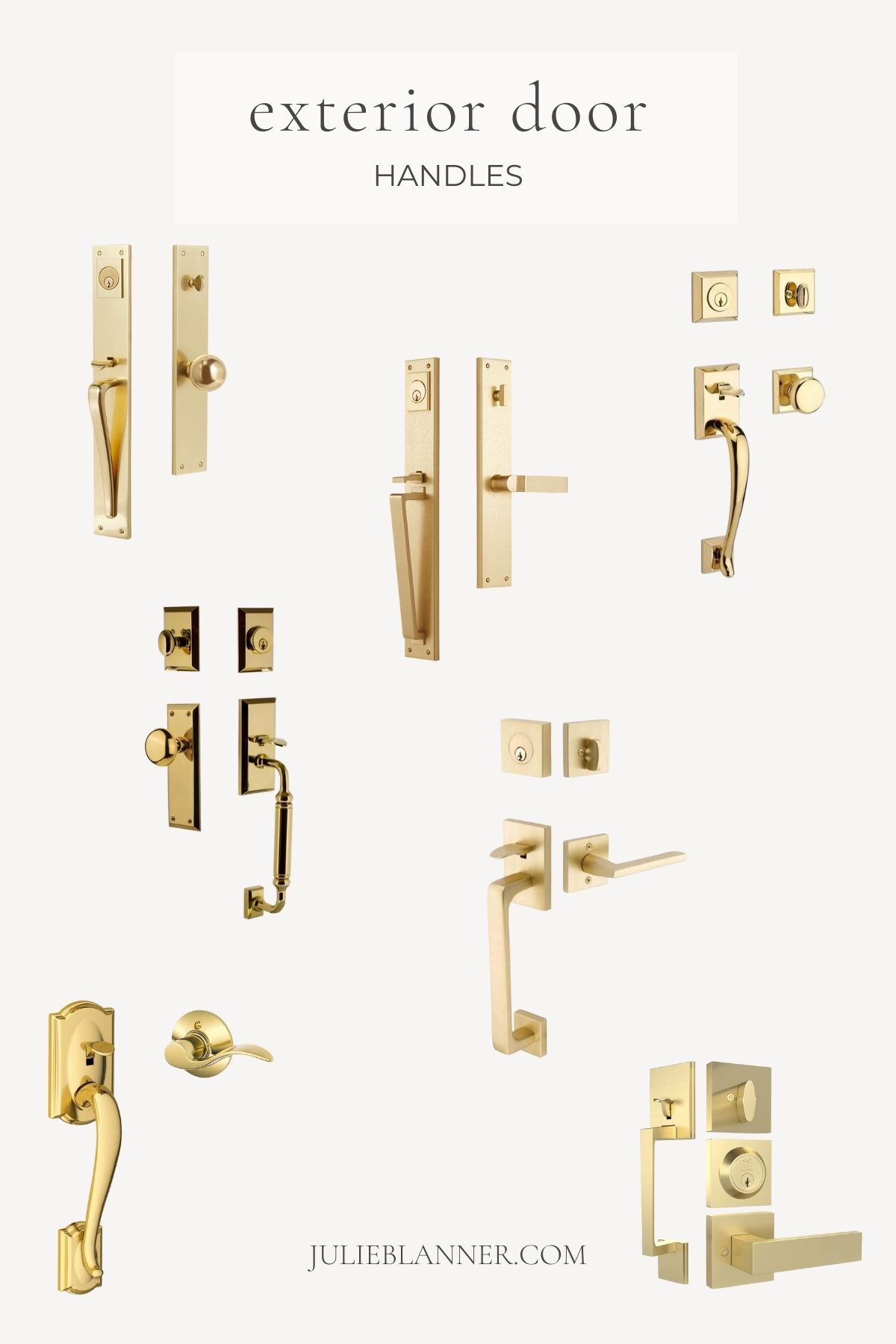 Sources
Here's a few of my favorite brass (and brass look) exterior door handles at every price point! Find the bike basket pictured in this post in our Amazon storefront.
As shown on our St. Louis exterior door with the bike – we have this in polished brass, which isn't available right now.