Choosing the right light bulbs can be a little intimidating! What's warm light, what's soft white, and what's daylight? We've got your questions covered when you're deciding between soft white vs daylight bulbs and more for your home.
Learn the keys to choosing light bulbs that will create the prettiest soft lighting in all the rooms in your home.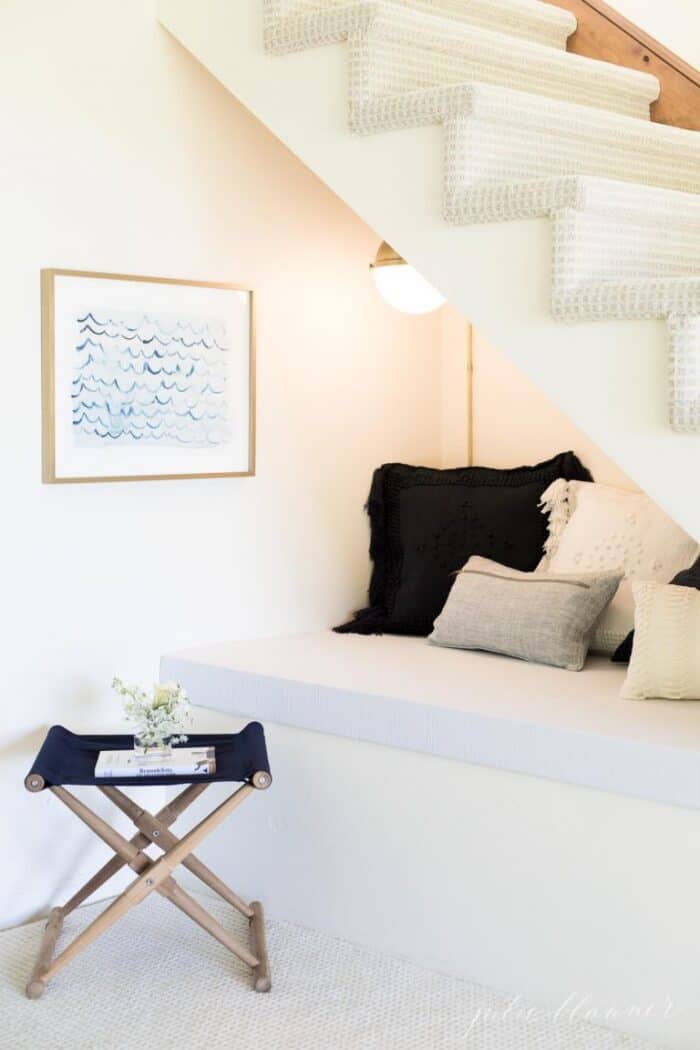 Lighting is such an essential element of design, both on the interior and exterior of your home. With all those lighting decisions that come along with recessed lights, chandeliers, pendants, sconces and lamps, you might be forgetting the most important factor of all: light bulbs!
We chat a lot about lighting here, and that's because I think it's such an incredible way to create a home you love. The right lighting changes a room, elevates your home and creates an ambiance you'll treasure for years to come.
Find all my favorite Brass Lighting in this round-up, as well as information about our Copper Lanterns and even these custom made Brass Lantern Island Lights!
Our favorite light bulbs emit a soft white light. When you're creating a warm and Cozy Home, lighting is oh-so-important. These light bulbs tend to feel more reminiscent of evening or early morning light, which will cast a flattering glow throughout your home.
Ready to learn more? Let's learn how to choose between warm white vs soft light bulbs and so much more!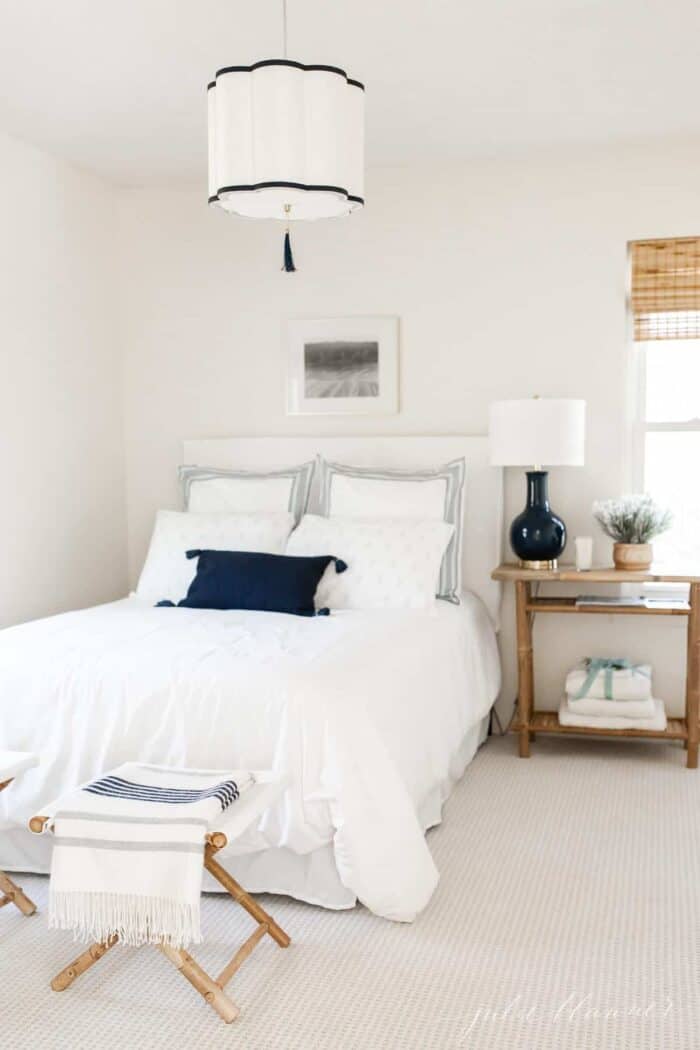 What are LED bulbs?
There are four main categories of light bulbs: incandescent, halogen, compact fluorescent (CFL), and light-emitting diode (LED).
LED stands for light-emitting diode. In simple terms, this means electric current passes through a semi-conductor. An LED bulb is very efficient and can last up to 50,000 hours.
On LED light bulb labels, you might find references to lumens, watts, and color temperature (Kelvins) or light appearance.
Every type of basic white light bulb will include a reference number on the Kelvin scale. This scale signifies a bulb's color temperature – you'll find more information about Kelvins below.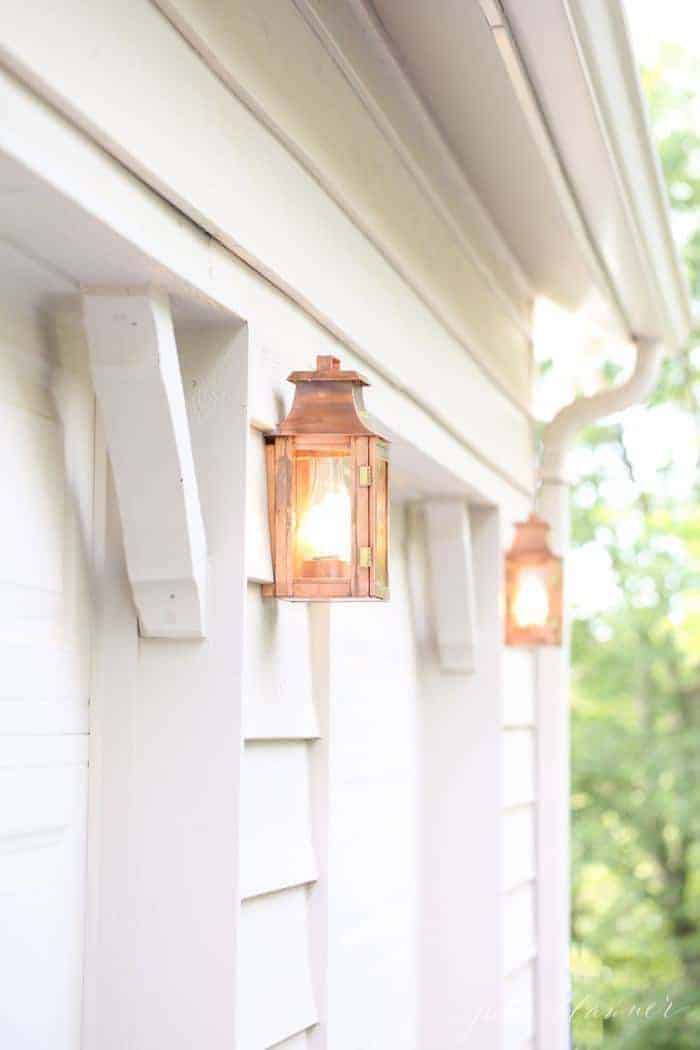 Why We Love Soft White Bulbs
"Soft white" bulbs can be confusing, as white light falls into three categories: warm, neutral and cool. Generally, interior designers agree that warm light creates a cozier space, and cooler light can make a room feel a little more spacious.
Soft white is on the warmer side, but is generally on the yellow side of the color range. Daylight however, is far more cool and has more white and even blueish tones to it.
Soft white is best for residential environments and creates the cozy, calm ambiance we love.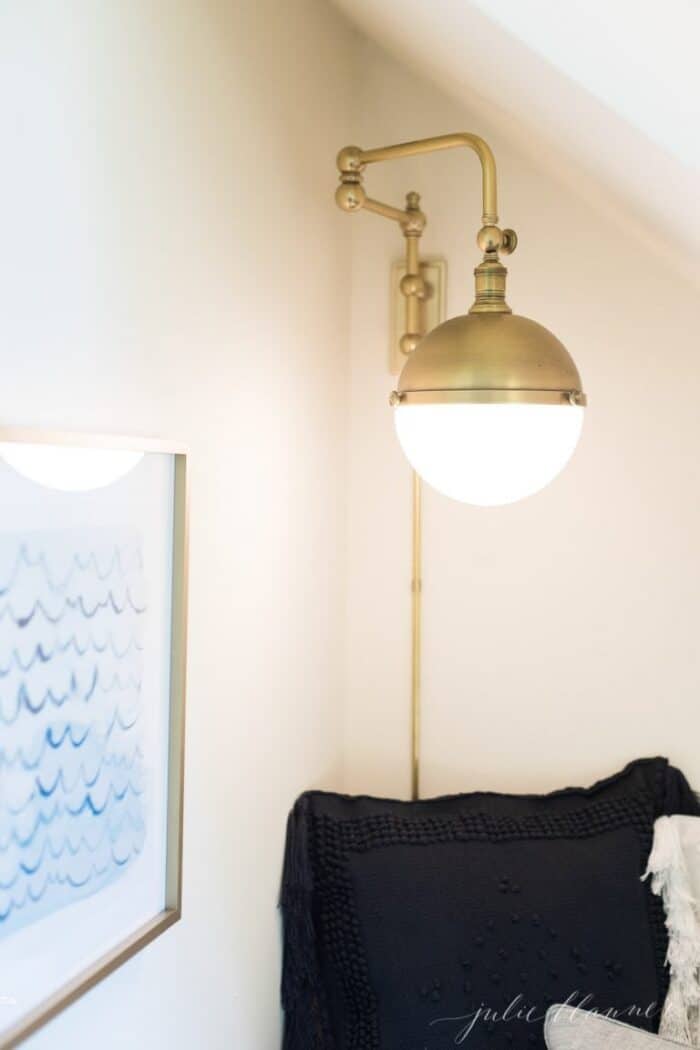 LED Conversions
Just like incandescent bulbs, LED light bulbs are available in a variety of styles, colors and watts.
Here's a quick guide for replacing a traditional incandescent bulb with an LED:
100W bulb = 1600 lumens LED
75W bulb = 1100 lumens
60W bulb = 800 lumens
40W bulb = 450 lumens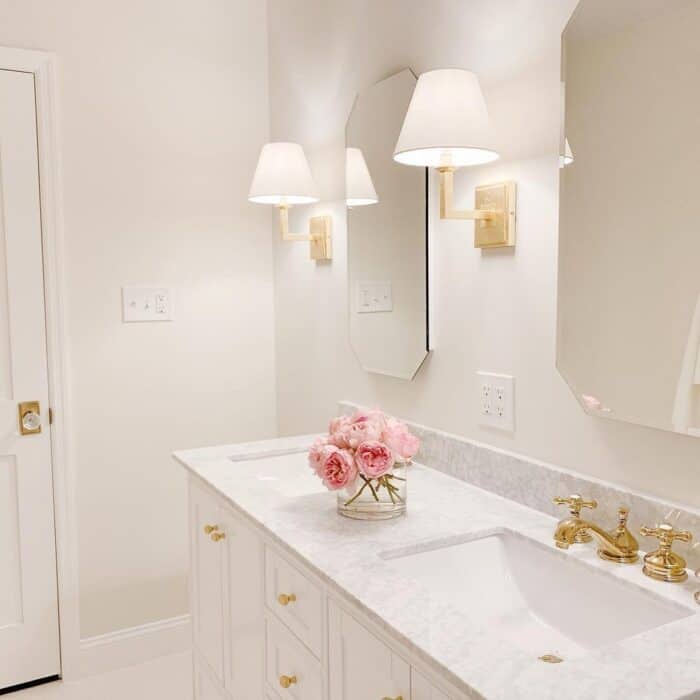 Understanding Kelvins (Color Temperature)
Color temperature refers to a bulb's color rating, which is measured on the Kelvin scale (K).
A Kelvin value indicates a level of "warmth" or "cool" of the light it emits. The higher the value, the cooler the light (the highest values are "daylight"). The lower Kelvin value bulbs are more warm, or yellow the bulb will look.
Soft white and warm white bulbs fall at the lowest end of the scale. Soft white bulbs usually measure around 2,700 Kelvin. Warm white bulbs are a touch less warm.
On the other side of the scale are cool white bulbs. With these daylight bulbs, you'll find a very bright, somewhat cool blue light that mimics the mid-day sun.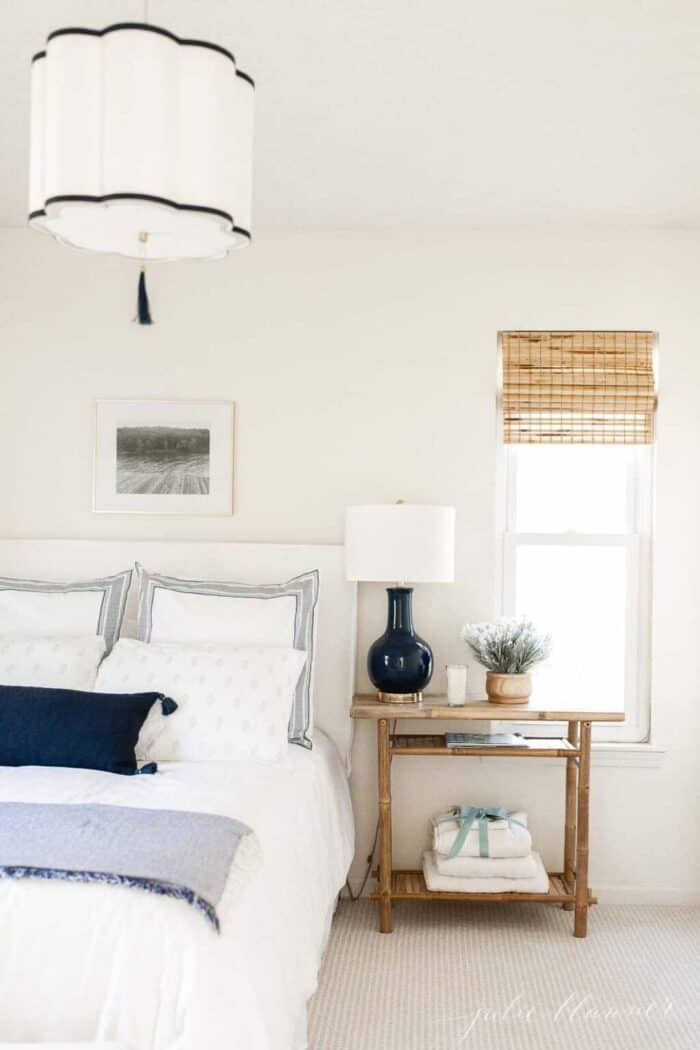 The options break down as follows:
SOFT WHITE
A soft white bulb falls under the umbrella of "warm white" but is usually 3000 Kelvins and below. That's the color temperature you'll generally find in an incandescent bulb (2700K) or halogen bulb (2850K). Luckily, LEDs can also provide a warm white effect!
2700K is our gold standard for lightbulbs in our home. Shop our favorites below!
WARM WHITE
These are generally considered to fall between 3000K to 3500K.
COOL WHITE
Bulbs that provide light at around 4100K to 5000K are a cool white color, with lighting that sometimes even reads as "blue".
DAYLIGHT
These bulbs are around 6500K and are often called "daylight bulbs". With the strongest blue and cool light, they are not generally used for residential purposes.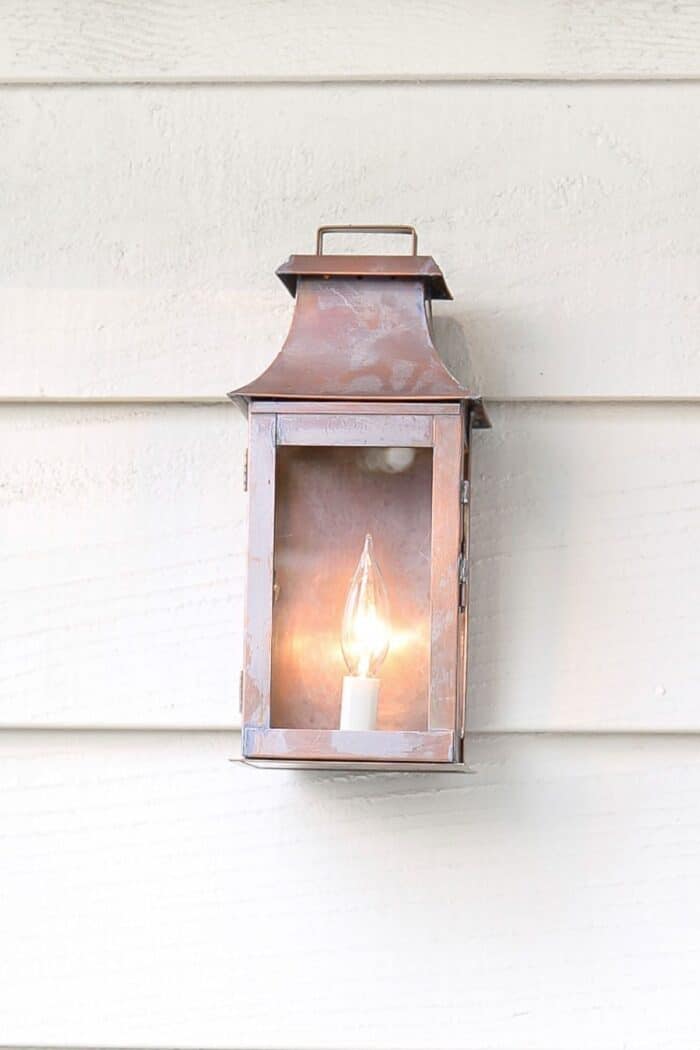 Soft or Warm White is Perfect for
Residential Spaces
Bathrooms
Kitchen
Bedrooms
Closets
Cool or Daylight is a Better Fit for
Commercial Spaces
Garages and Storage
Task Lighting
Offices
Marketing and Signage
Light Bulb Tips
As seen throughout this post, we choose 2700K soft white bulbs for both the exterior and interior of our homes.
We are big fans of candle lighting. I tend to choose Brass Lighting and chandeliers and pendants with smaller, candle-inspired bulbs because I love the warm ambiance it creates.
If you don't have dimmers, you can simulate candlelight on your chandeliers by utilizing 15-watt bulbs.
If you're not a fan of LED bulbs or not ready for a switch, GE Soft Pink 100 Watt Bulbs create a flattering light.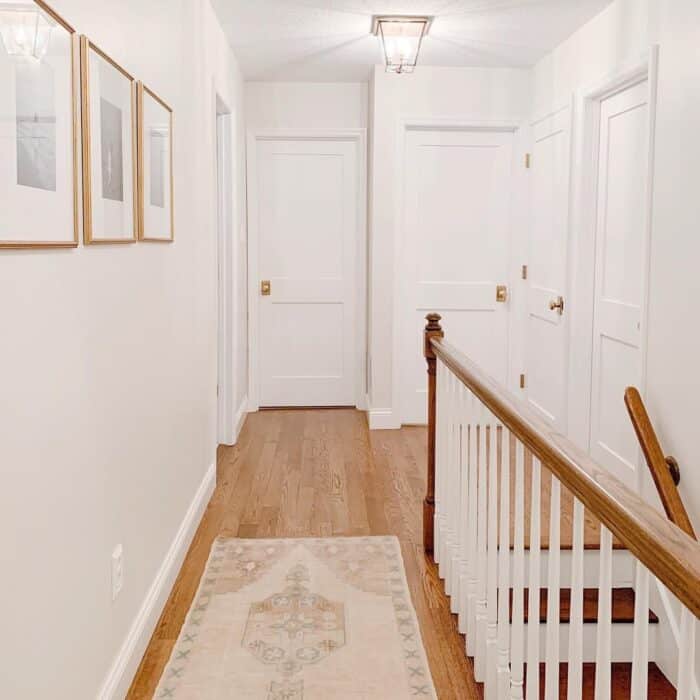 Frequently Asked Questions
What's the difference between a watt and a lumen?
Lumens measure brightness: the amount of light that comes from a light bulb. Watts measure the amount of electricity a light bulb needs to be powered.

Bulbs with a higher wattage will look brighter but it's the number of lumens that indicate brightness.
How many lumens do I need?
You can do this with a simple math equation! Find the square footage of the room or area you're lighting. Take that number times 20 lumens per square foot to get a great estimate of how many lumens you need!
Shop our Favorites