Get the best tips for pairing throw pillow covers, as well as the best sources for every budget! It's easy to change up the look of your home on a whim – and affordably, too!
Learn how to mix and match patterns in your decorative throw pillows, where to buy pillow covers. You can really change the feel of your room with this easy and inexpensive decor element!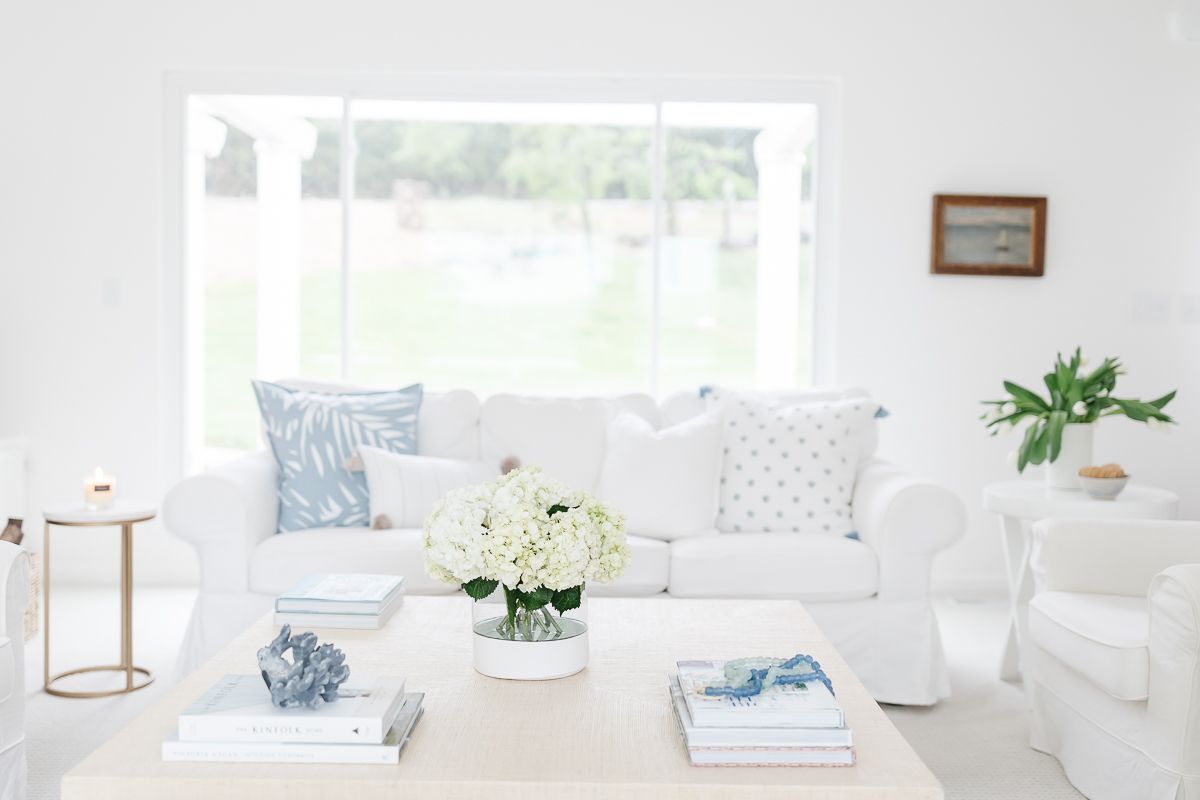 Throw pillow covers are my favorite home decorating accessory because they're the easiest way to update a space! Pillow covers can help you transition your home from one season to the next.
With a neutral paint palette, and neutral or white slipcovered sofas (get my review of our Ikea slipcovered sofas and our Pottery Barn slipcovered sofas here) the options are truly endless.

In just a few minutes you can make a room feel fresh.
I love sharing my favorite simple decorating tips with you! I've shown you how to create a faux headboard with artfully arranged pillows, and there's also an incredibly popular post with all my tips for creating a luxurious home for less – don't miss that one!
We'll show you how to play with scale, how to mix and match pattern, and where to buy the pillow covers of your dreams. Are you ready?
Use the drop down Table of Contents menu to navigate this post, and don't forget to pin and save it for later!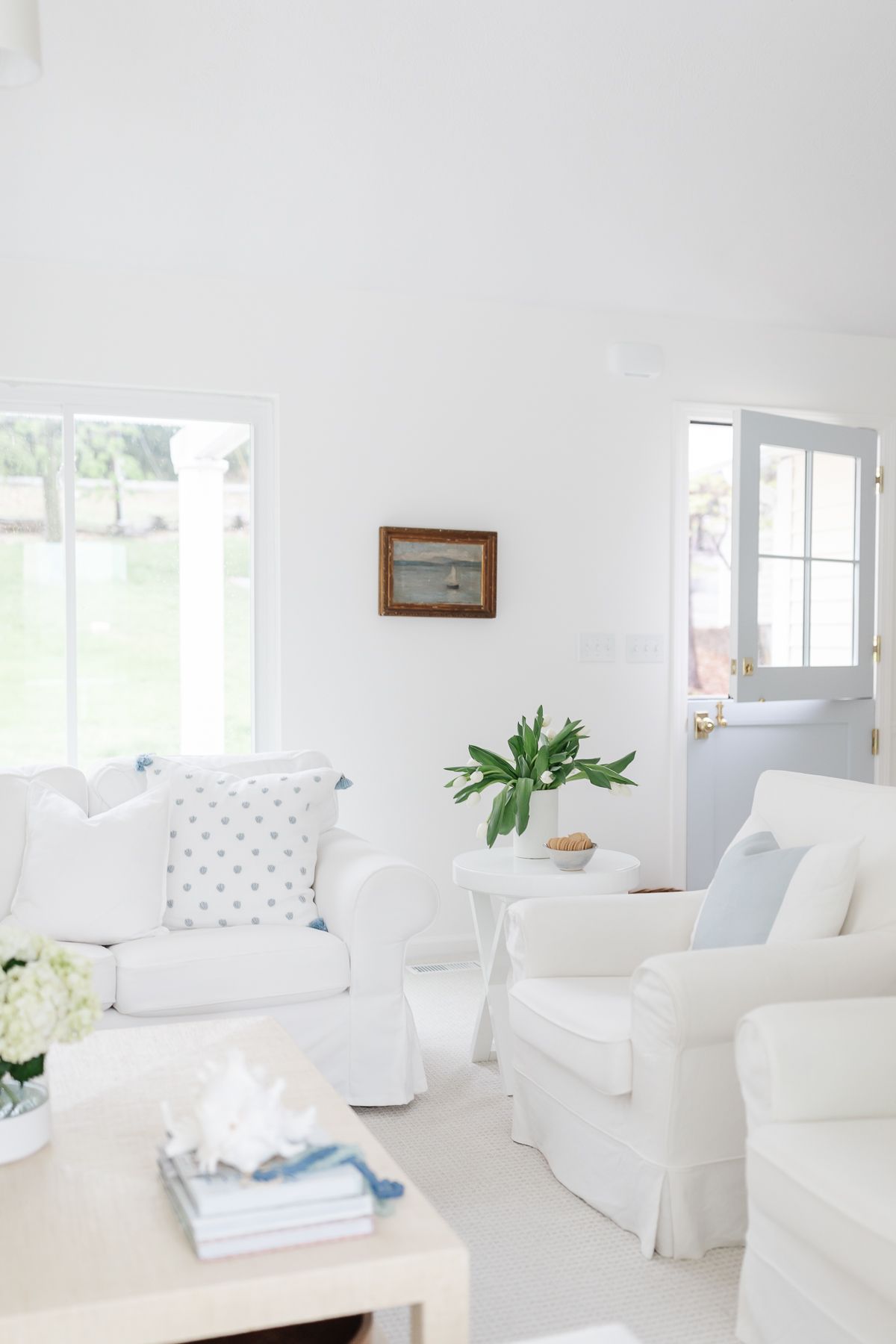 Pillow Covers
I receive so many questions about where to buy the pillow covers that I share here and on social media, so it's time for a full breakdown of this easy technique for changing your decor in an instant.
There's no need to update the pillows on your sofa or bed regularly. You can simply use throw pillow covers and keep your pillow inserts to reduce waste. It's a win-win, right? Better for the environment and so much better for your storage situation!
A single decorative pillow on your sofa or bed can add so much to any space in your home! So which one to choose? Selecting throw pillow covers can be a little intimidating, but these tips will help you get it right, every time!
Throughout this post, you'll see a variety of shapes, sizes and styles of pillow covers throughout our St. Louis home and our Table Rock lake cottage.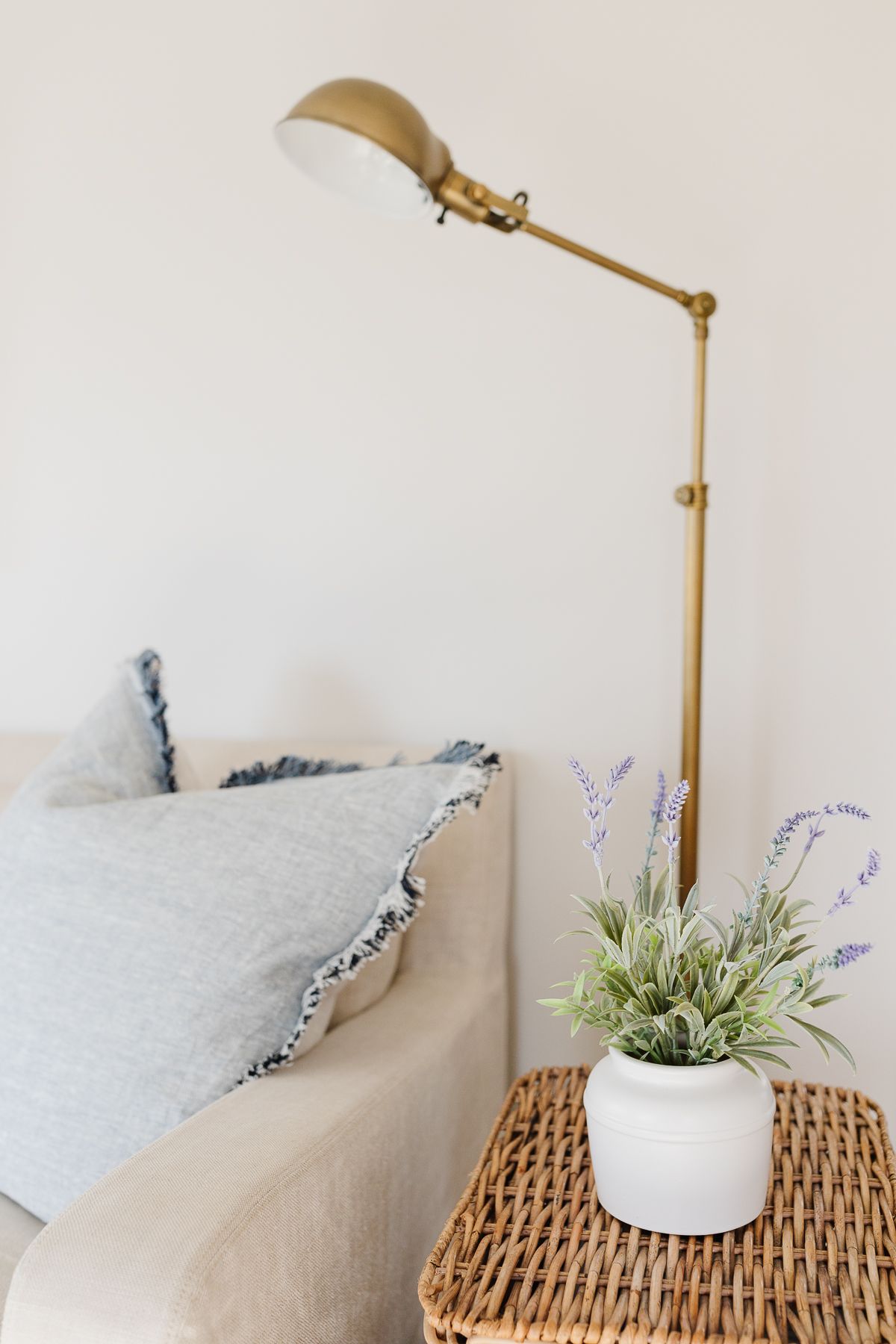 How to Pair Throw Pillow Covers
1) Select a Color Palette
Limit you color palette to 2-3 colors that play well together. From that color palette you can mix various shades.
The example above is pulled together using Caitlin Wilson covers is limited to shades of pink and navy with a hint of others blended in.
2) Mix and Match
The key to a great pillowscape (I just invented that word, should I copyright that?) is to mix and match. Adding different design elements makes it feel fresh and interesting.
In the example above there are no repeats. Repeats are okay, but limit them.
3) Play With Pattern
Mixing in pattern adds visual interest and breaks your pillows up. Choose from block prints, stripes and more!
If you are mixing patterns, blend big and small. Use larger patterns in the back and smaller or tighter patterns in the pillow in front of it.
The pillow on the left above has a significantly larger pattern than that in the middle
4) Layer in Texture
Texture allows you to add a solid color while making it feel special. It also adds depth and warmth.
You'll see I blended velvet into this pillowscape for texture – little hints go a long way!
5) Add Detail
Tassels, ties, fringe, embroidery, leather zippers, anything goes! Have fun with it!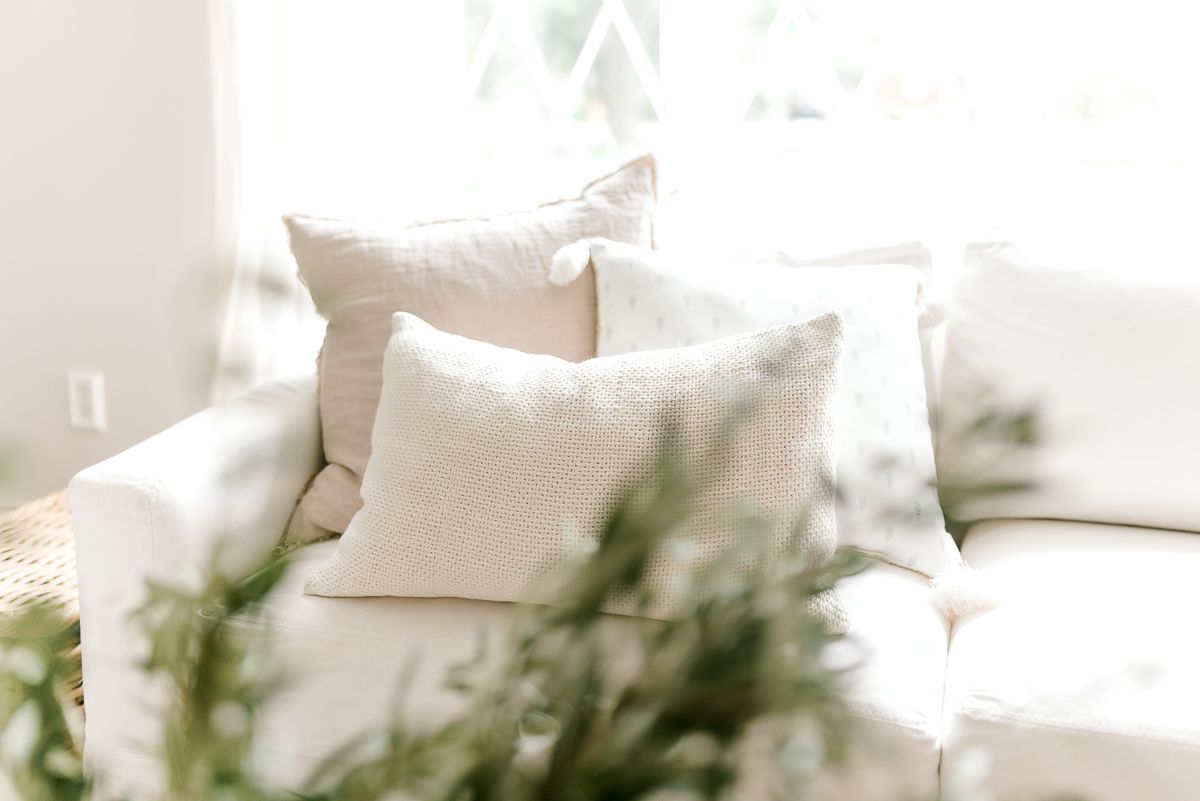 Frequently Asked Questions
What is the difference between a pillow case, a pillow sham, and a pillow cover?
Pillow covers generally have more decorative materials, and enclose your inserts with a button or zipper finish. They are often used for seating spaces like sofas and chairs.
A pillow case is a loose cover that is open on one end and meant for sleeping. A pillow sham is often a more decorative fabric that matches your bedding – it's purely decorative and encloses the pillow insert in an envelope style.
Do throw pillows have to match?
Absolutely not! In fact, I would argue that they should not match. It's just like buying furniture… while it might be easier to select a full matching set off the showroom floor, that doesn't mean you should!
It's so much more interesting to create a layered, collected look.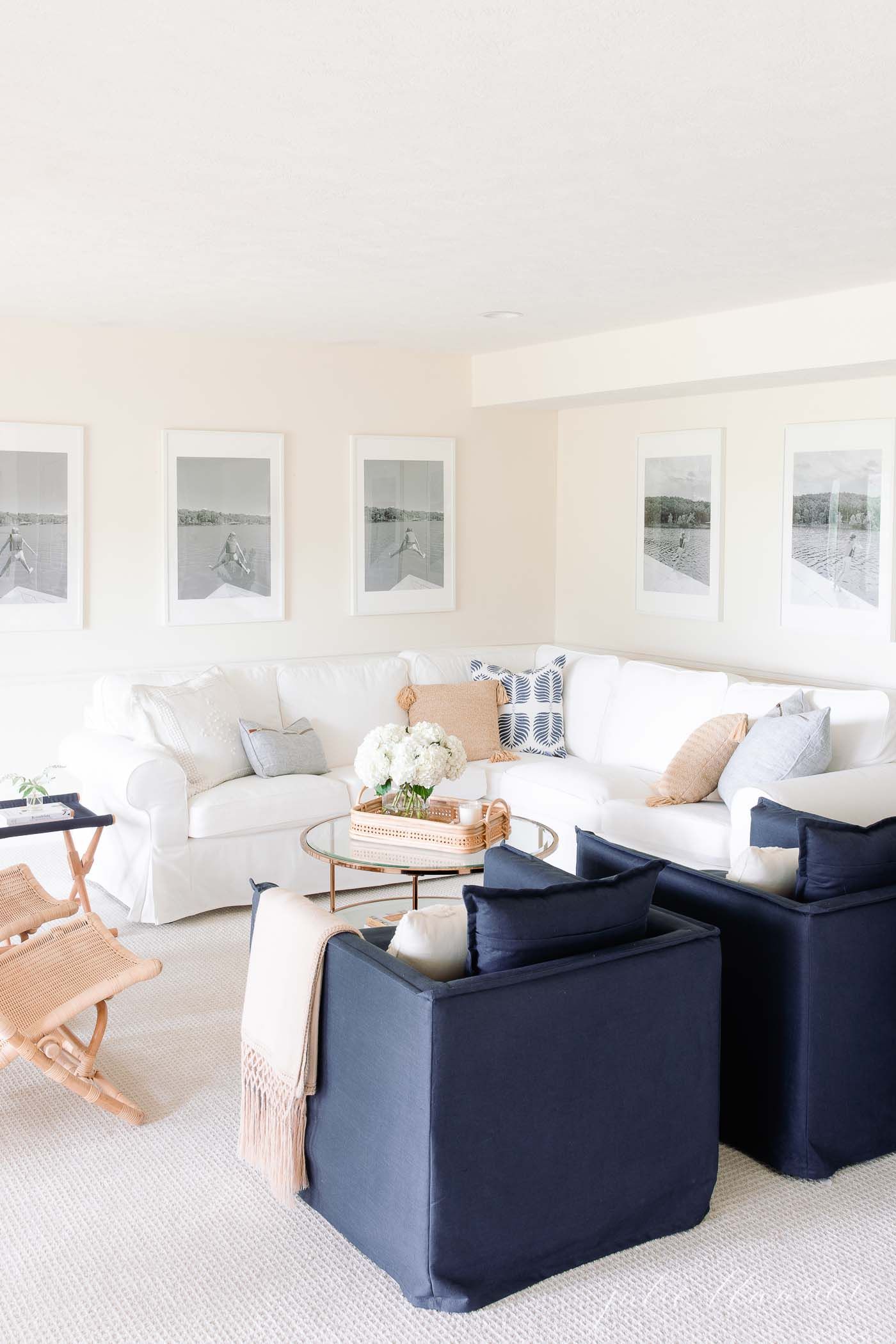 Playing with color, texture and pattern is the best way to achieve a professional, polished look in your spaces. Peruse the portfolios of designers and you'll find that they rarely (if ever) use all matching pillow covers.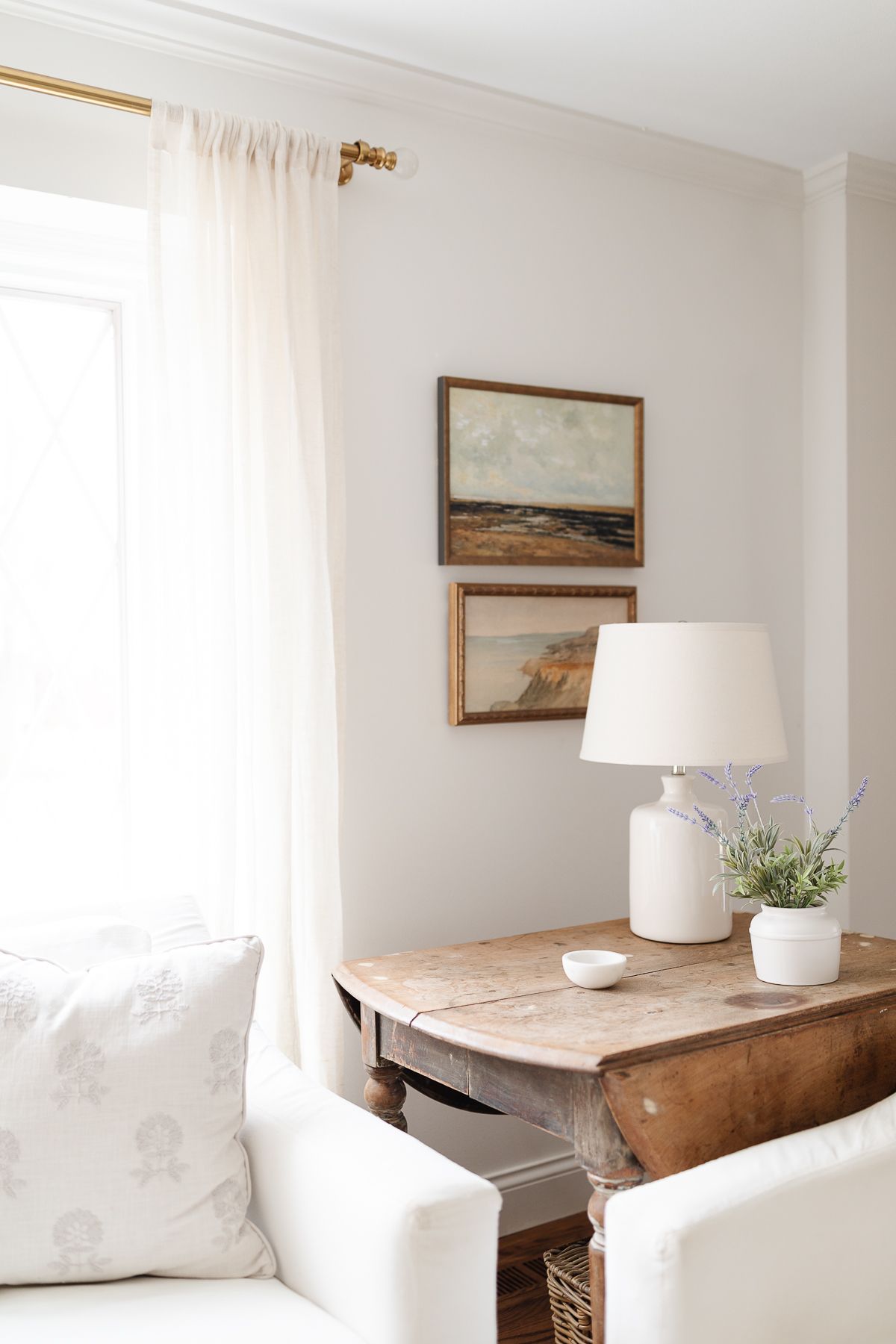 Tips to Make Pillow Covers Look and Feel Full
You want to make your pillows look and feel full, which makes them picture perfect. These are tips designers and stylists use!
Make sure you're choosing a high quality pillow insert.

Typically, there are two kinds of pillow inserts – down and polyester. Either works well, but down often feels more luxurious and it easier to fluff and manipulate.

Size is everything!

For thinner inserts go up one size. For plump inserts make sure the measurements are exact.
QUICK TIP: Pillow inserts are important! Through the years I've tested a lot of pillow inserts. Sadly, they're not all created equal, even from my favorite stores.

You can shop my favorite pillow inserts here. I've also heard good things about the inexpensive down inserts sold at Ikea, though I can't vouch for the quality.
How do you Arrange Throw Pillows on a Couch?
Place larger pillows (typically 22″ or 24″ squares for a standard sofa) in the back.

Layer 18″ or 20″ squares in front.

Mix rectangular pillows in the middle of the sofa or in front of other pillows. (16×20″, 12×21″).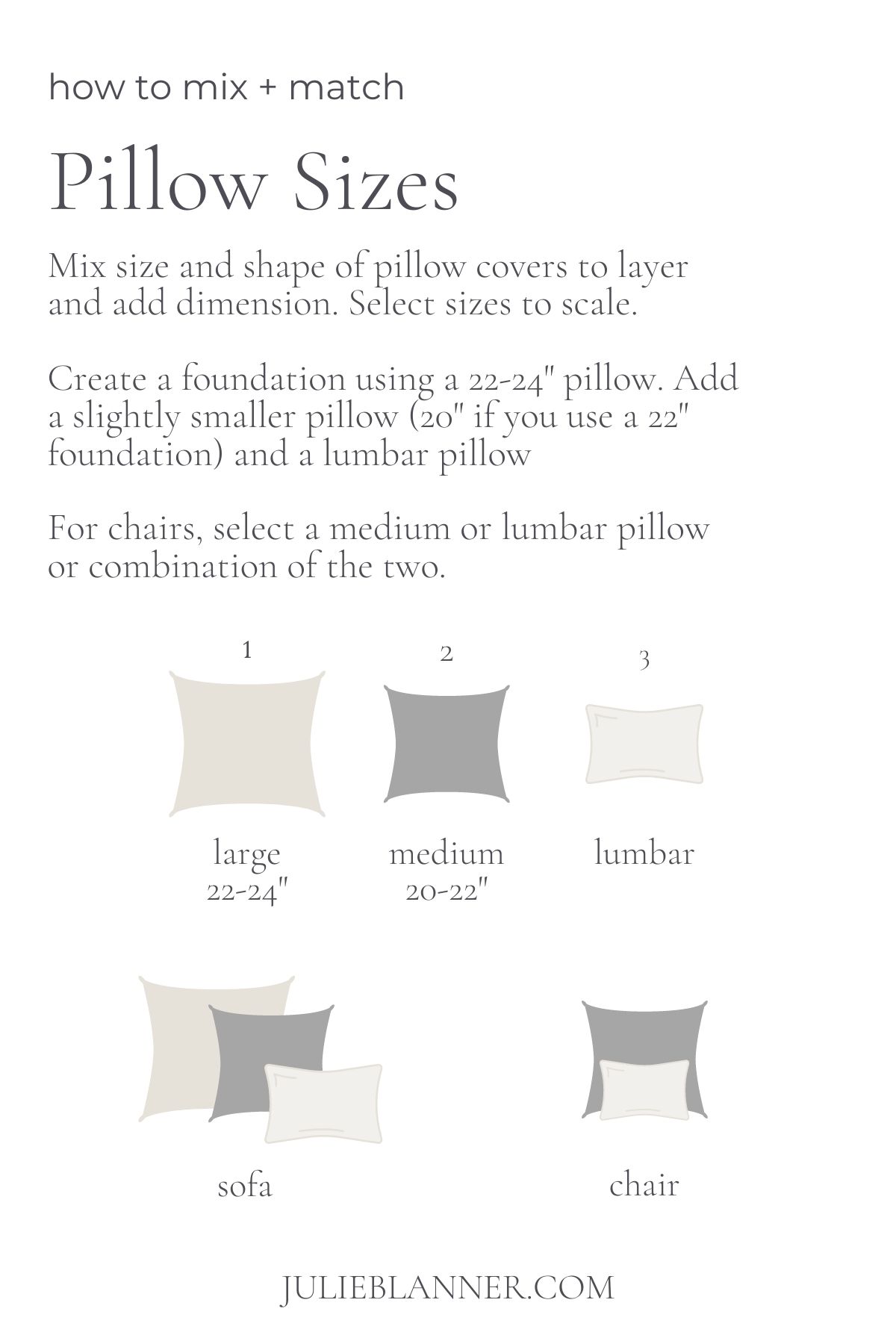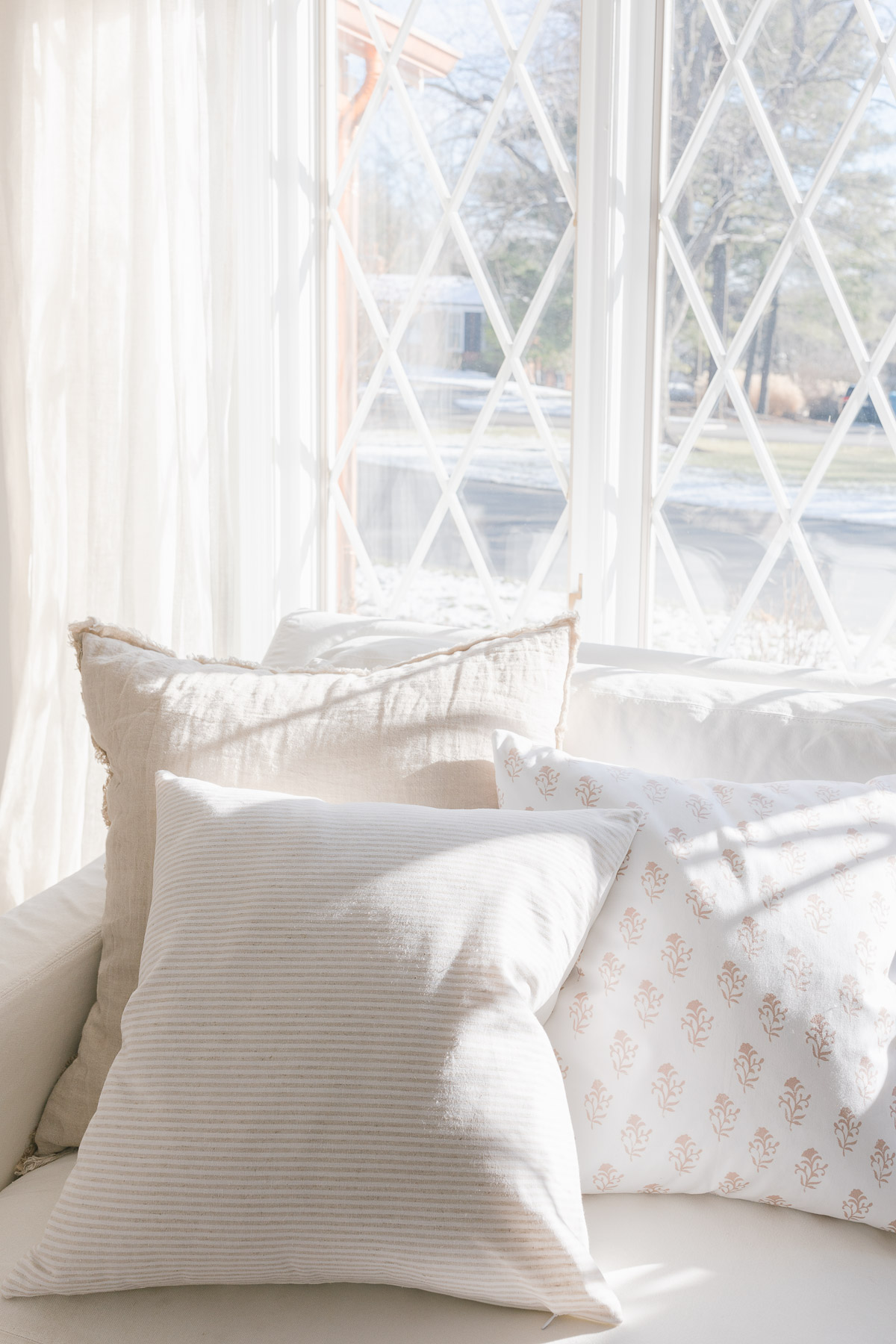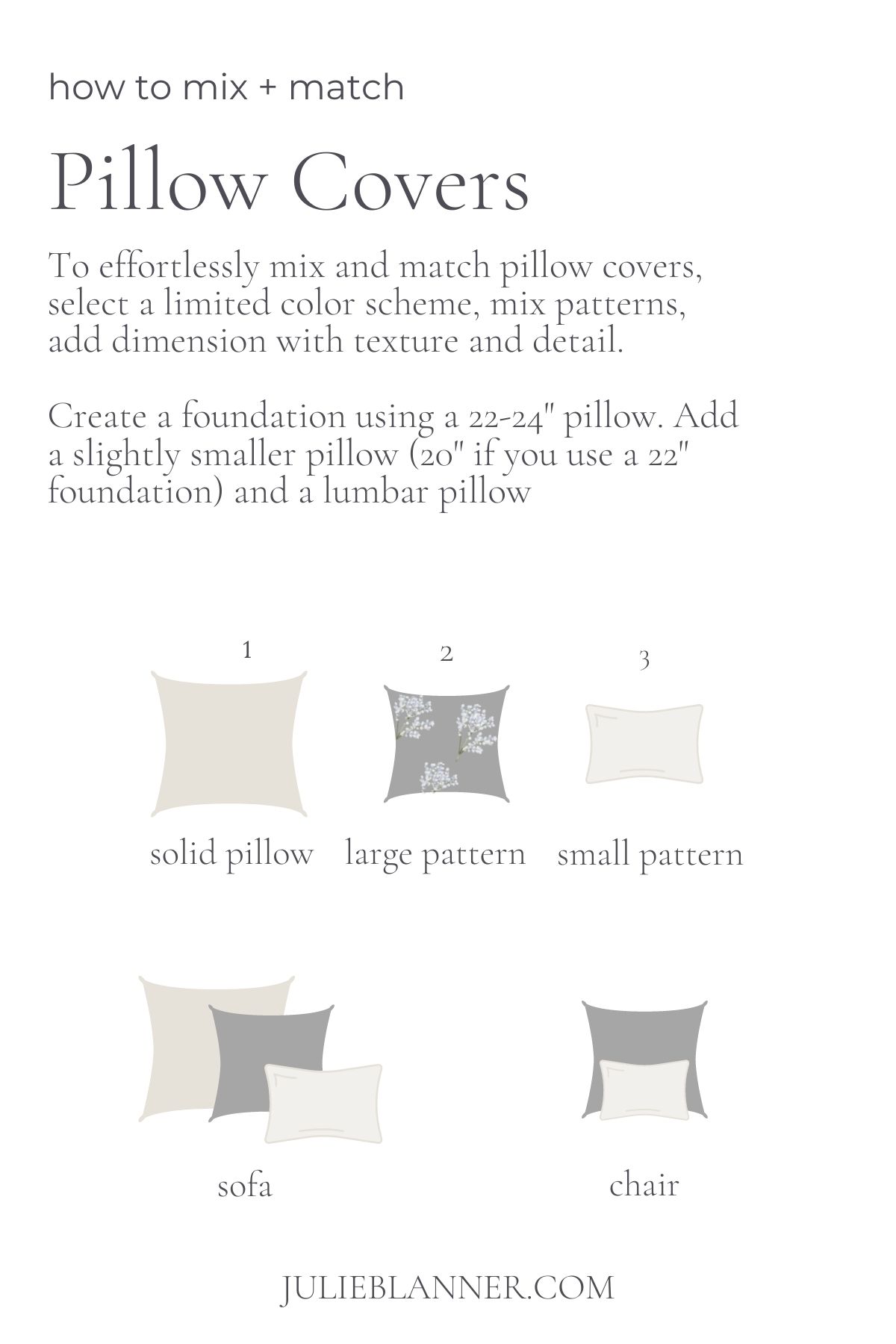 Where to Buy Pillow Covers
Accent pillow covers can widely vary in price. I've purchased some for as little as $4.95 and others, well… into the hundreds. In fact, mixing high and low is one of my favorite design tips!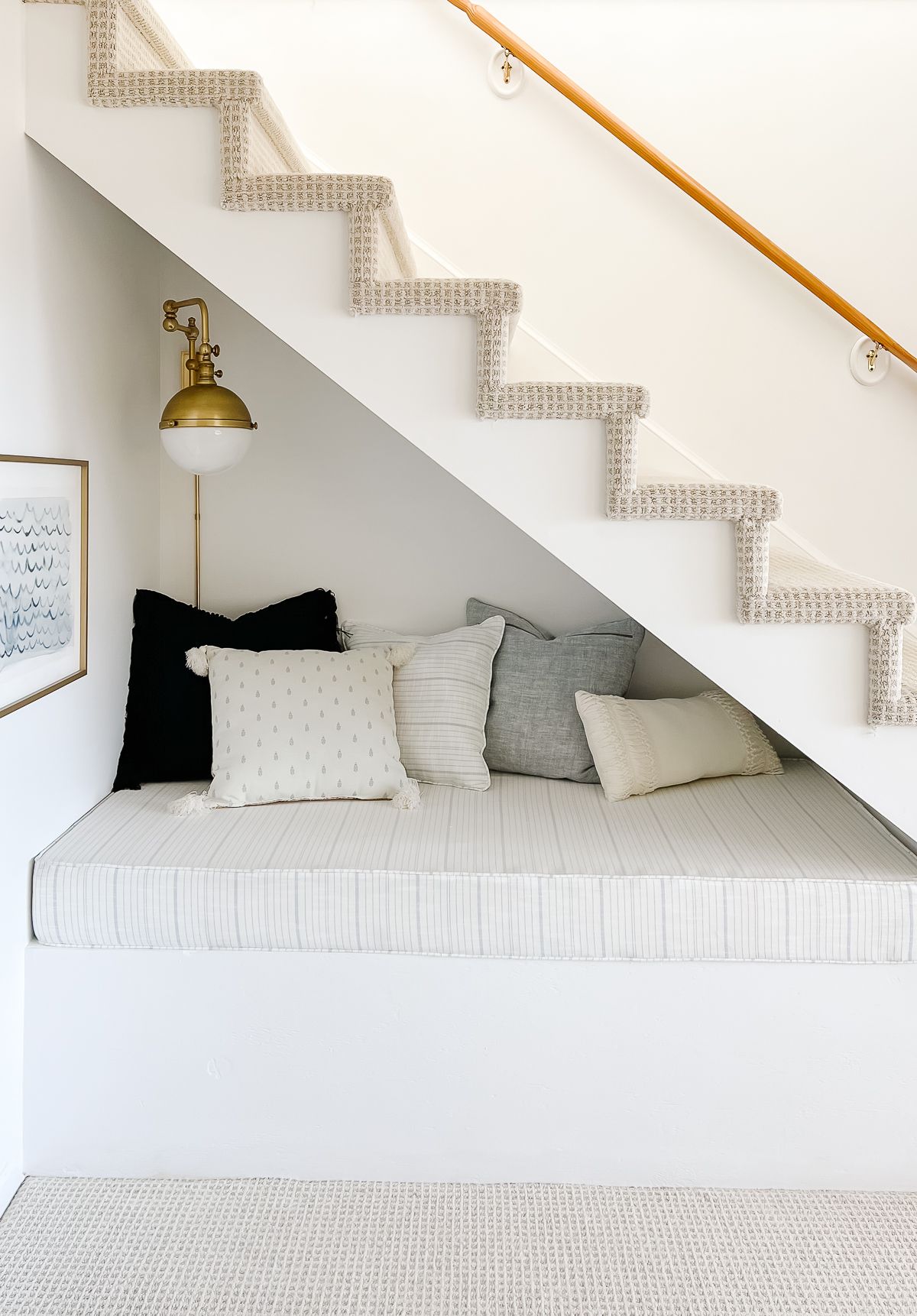 Higher End Options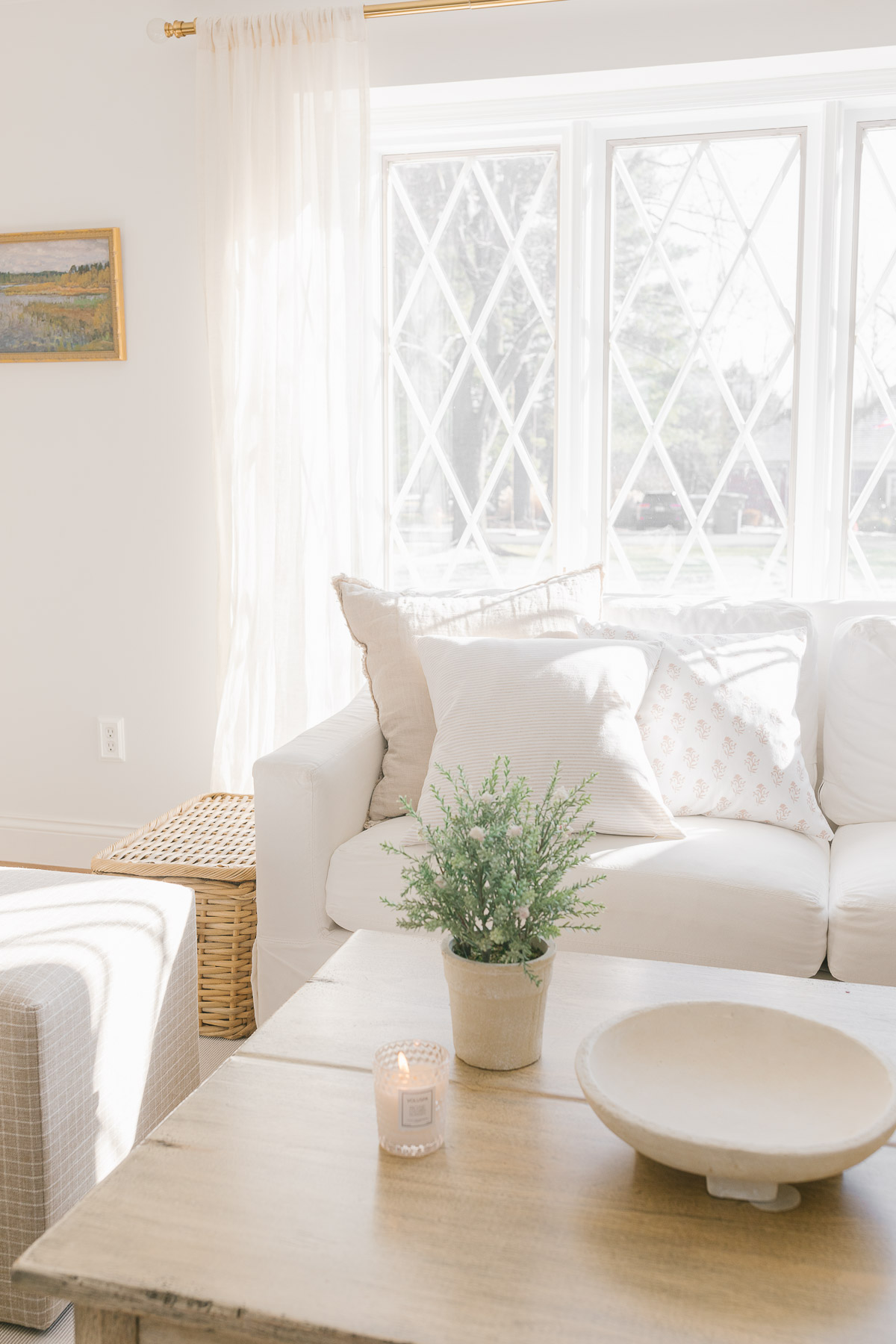 More Affordable Options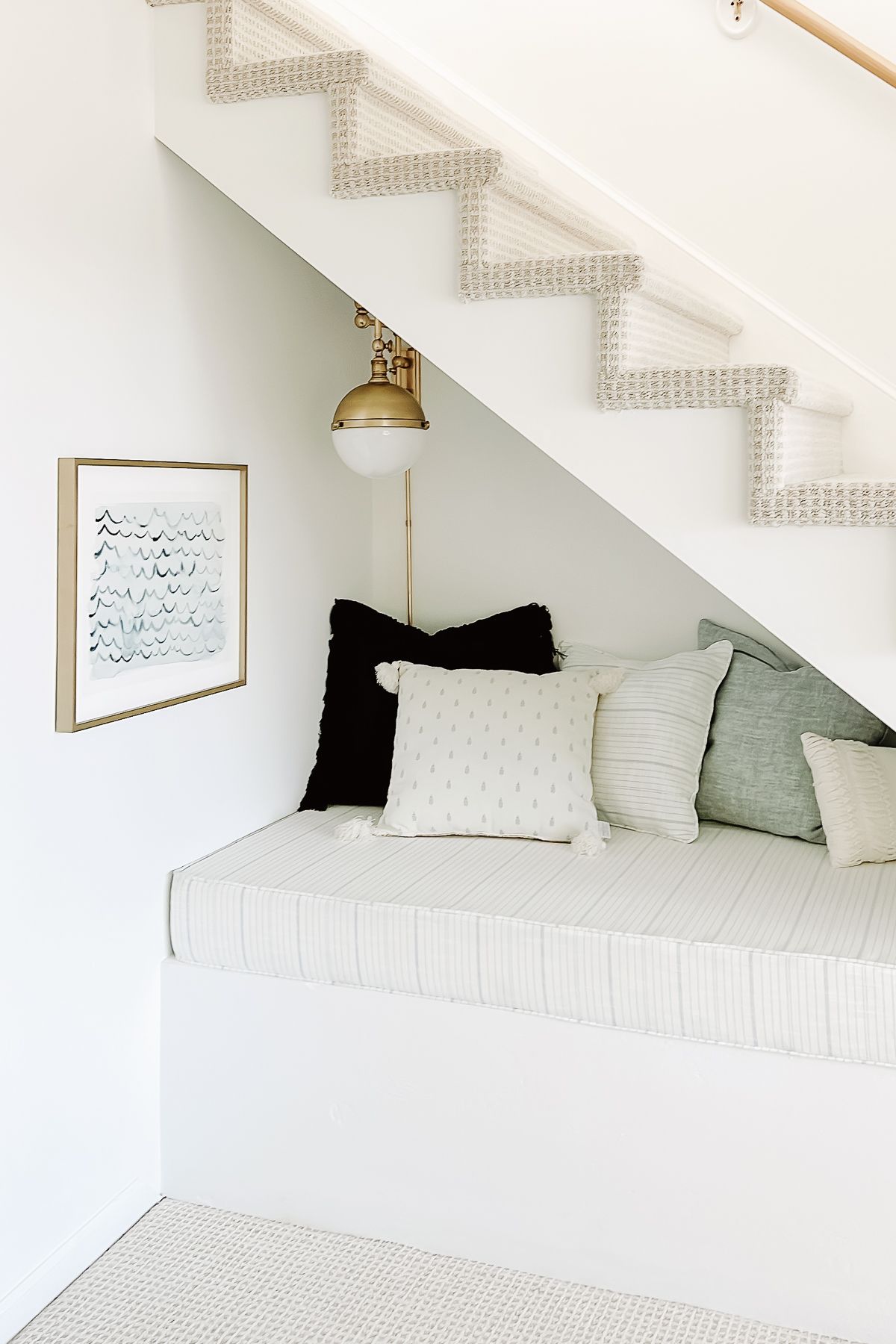 Design Guides, Decor & Tips