Get all the best easy Christmas decoration ideas to implement all throughout your home's interior and exterior! Fast, simple ways to turn your home into a festive Christmas wonderland with very little time and effort.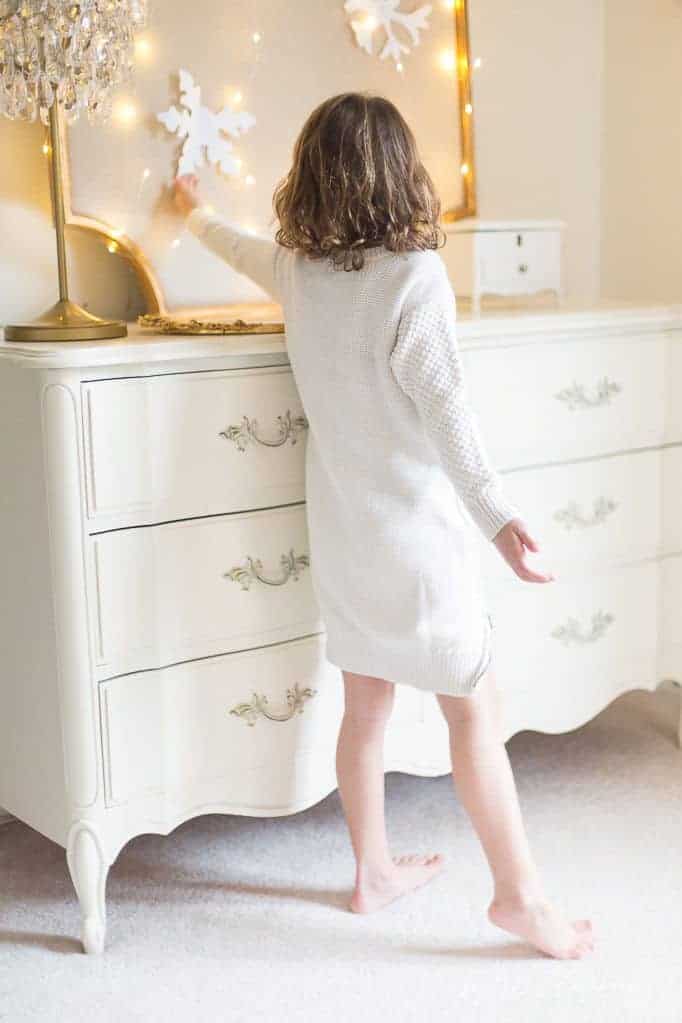 Easy Christmas Decoration Ideas
'Tis the season filled with fun, which means you're busier than ever. So many events, family gatherings, things to see and places to be! No fear, there are so many easy Christmas decoration ideas you can do in minutes!
While it's easy to get distracted by the chaos of the holidays, I think taking a few minutes here and there to add decor to our home is what really makes me feel those cozy Christmas vibes.
Simple, easy changes that can be done in minutes over the holidays weeks can make your home come to life. Read on for simple ideas that you can implement any time!
Pressed for time? This year, I'm also creating a variety of gift guides to suit every buyer and recipient. I've already covered gifts for bakers, a round up of 25 homemade gifts, and an incredible list of kitchen gifts. My Christmas gift guide has a category for women, men, kids and even teens!
"It came without ribbons, it came without tags. It came without packages, boxes, or bags. Maybe Christmas doesn't come from a store. Maybe Christmas (the thought) means a little bit more."

— The Grinch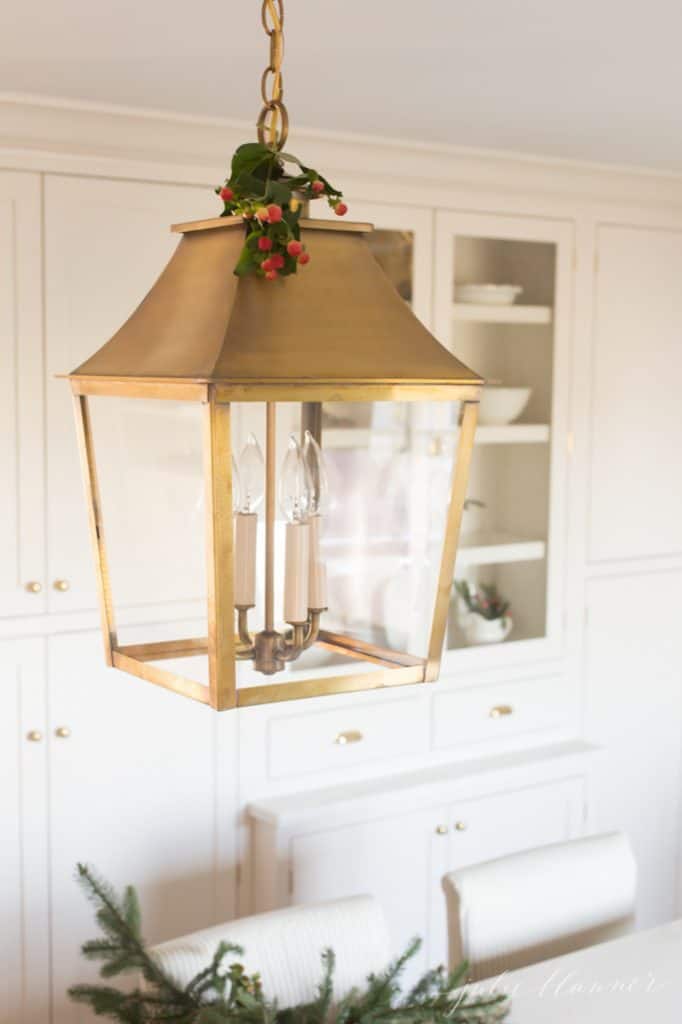 How Can You Decorate Your House For Christmas?
It doesn't take much to bring the joy of Christmas to life for the exterior of your home! Yes, you can always go the traditional route and add countless lights to the outside of your home. Who doesn't love coming home to a beautifully lit home for Christmas?
However, it's also so much fun to create unique, sweet little moments that might be unexpected. Add charm to your exterior with ideas that bring the warmth of Christmas outside, too!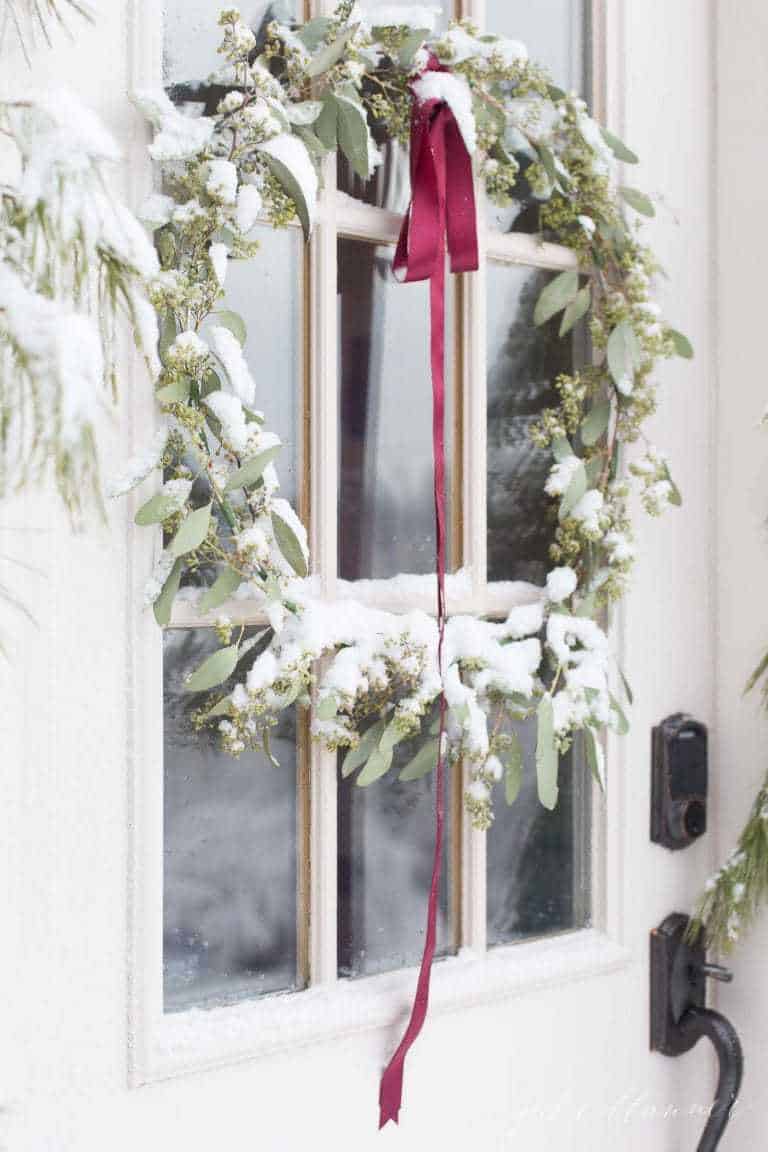 For example, you can add a sled or wooden skis to your front porch to create that magical snow globe feeling we all crave for Christmas. Lean them near your door for a greeting your guests will love!
I have so many fun ideas for you that can be done quickly and without stress. The following ideas are all so simple to add to your home both indoors and out- your decorating will be done in no time at all!
Easy Christmas Decoration Ideas
Take your Christmas decorating to the next level with these easy to implement ideas that anyone can do!
How Can I Make My Christmas Decorations Beautiful?
Looking for more easy ways to bring the magic of Christmas into your home? I like to think outside of the box – add traditional decorations to areas where they are less expected. You can also shop your home for items you already have!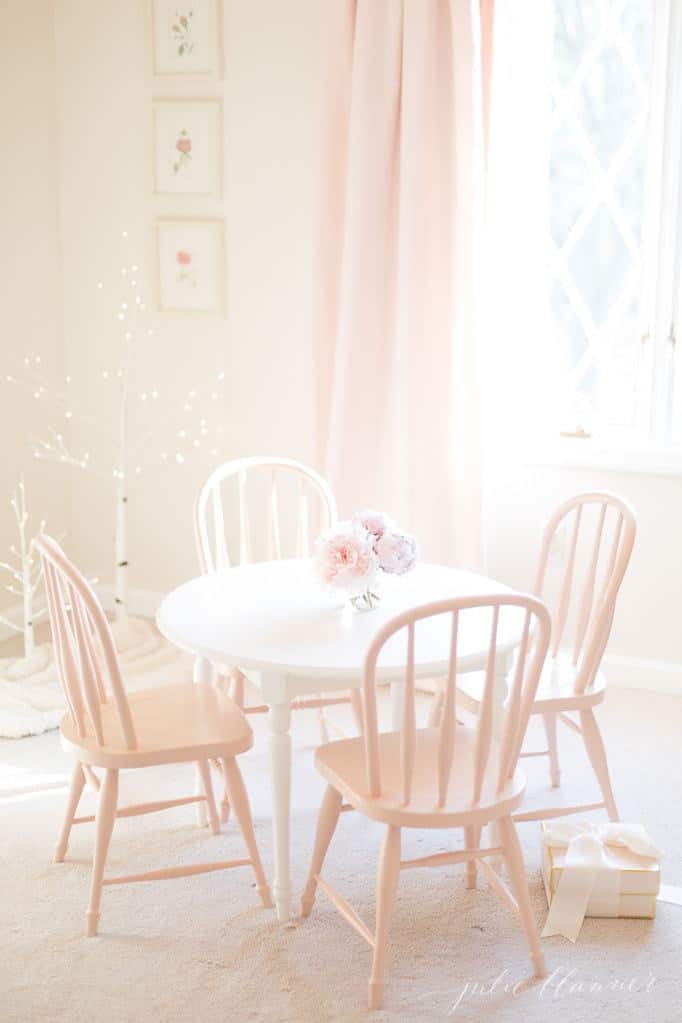 Don't have much space? Consider decorating a bar cart that can move from room to room, filled with festive touches!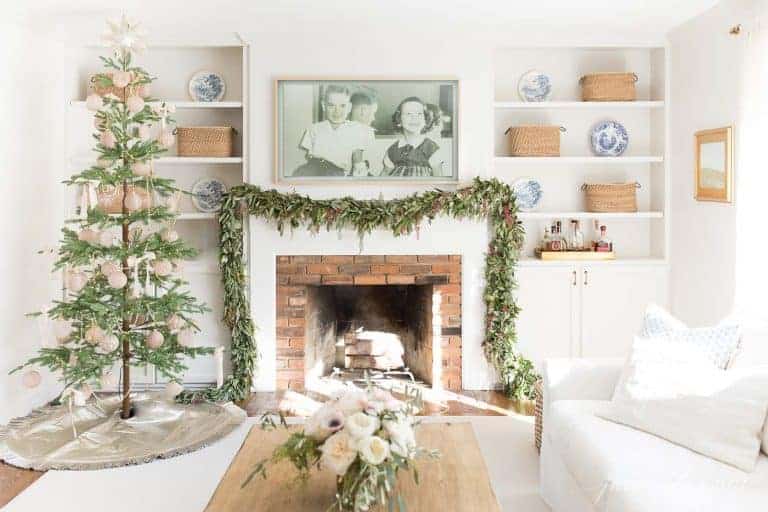 "Christmas magic is silent. You don't hear it—you feel it, you know it, you believe it."

― Kevin Alan Milne, The Paper Bag Christmas
More Easy Christmas Decorations
Throughout the years, I have documented our Christmas decorations throughout our home in the hopes of inspiring your own decorating. I love to share and I hope these tours have given you easy ideas you can implement in your homes.
It's fun to see how my style has changed and evolved through the years.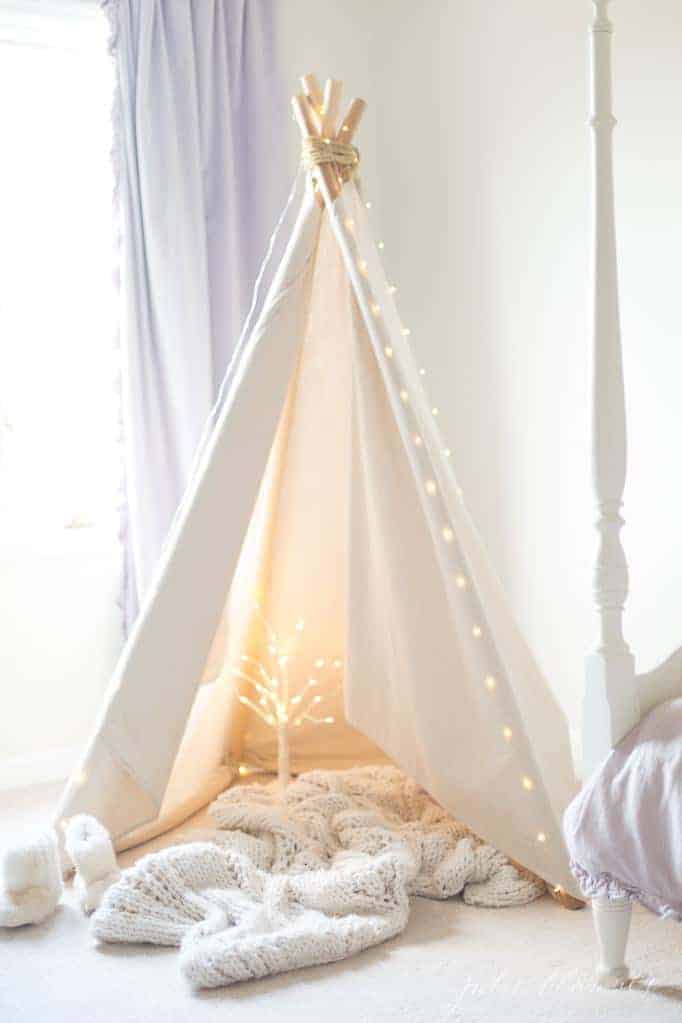 Looking for more simple Christmas decor? Check out these tours of Christmases past:
Simple Christmas Decor for Christmas Trees
If you've been reading for long, you know that I am not one for going overboard on decorating. I love simple, minimalist seasonal decor.
Keeping my home in a soft neutral color scheme without an over abundance of things makes it so easy to add just a few touches that change the entire feel of the room.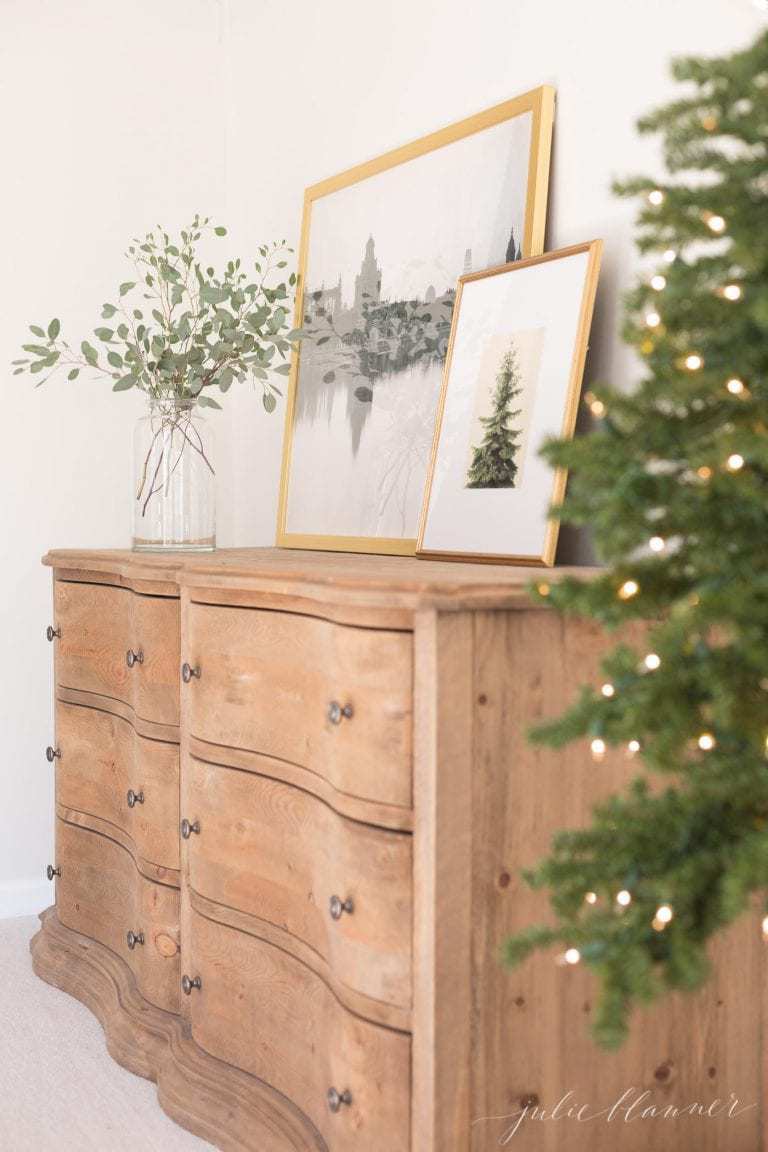 Don't miss 50 Amazing Christmas Cookie Recipes!
While Christmas trees are not my favorite thing to decorate for Christmas, I truly do treasure the way they look and feel in our home! Here's a few easy Christmas tree decorating ideas that might inspire your own trees.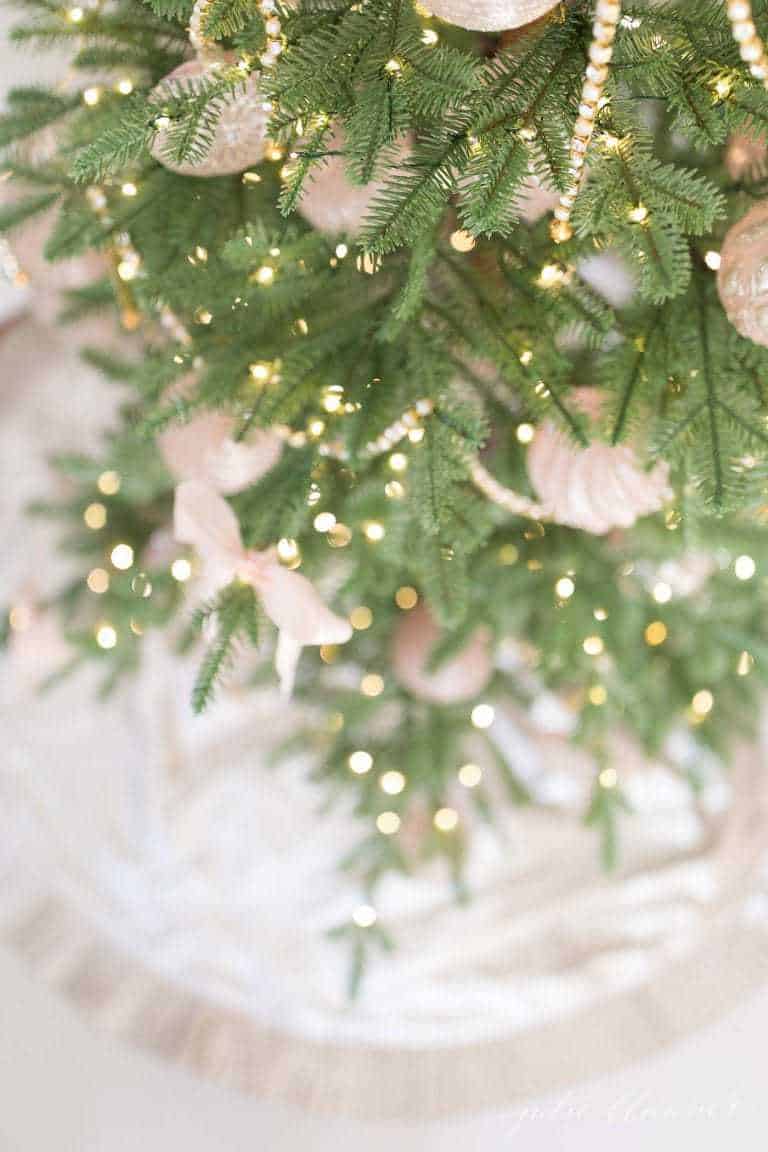 How Do You Make A Floral Centerpiece For Christmas?
What I love even more than a fresh Christmas tree is fresh floral arrangements that reflect the season. Easy Christmas decorations can be as simple as adding fresh blooms to your kitchen island or dining room table.
I love that simply adding touches of evergreens from the grocery store can create the easy Christmas decorations we all hope for!
Not a florist? Don't worry – neither am I! I promise, if I can create these festive Christmas centerpieces, anyone can do it. Get all my best florist secrets right here, and click through to find some of these creative Christmas decoration ideas for your home.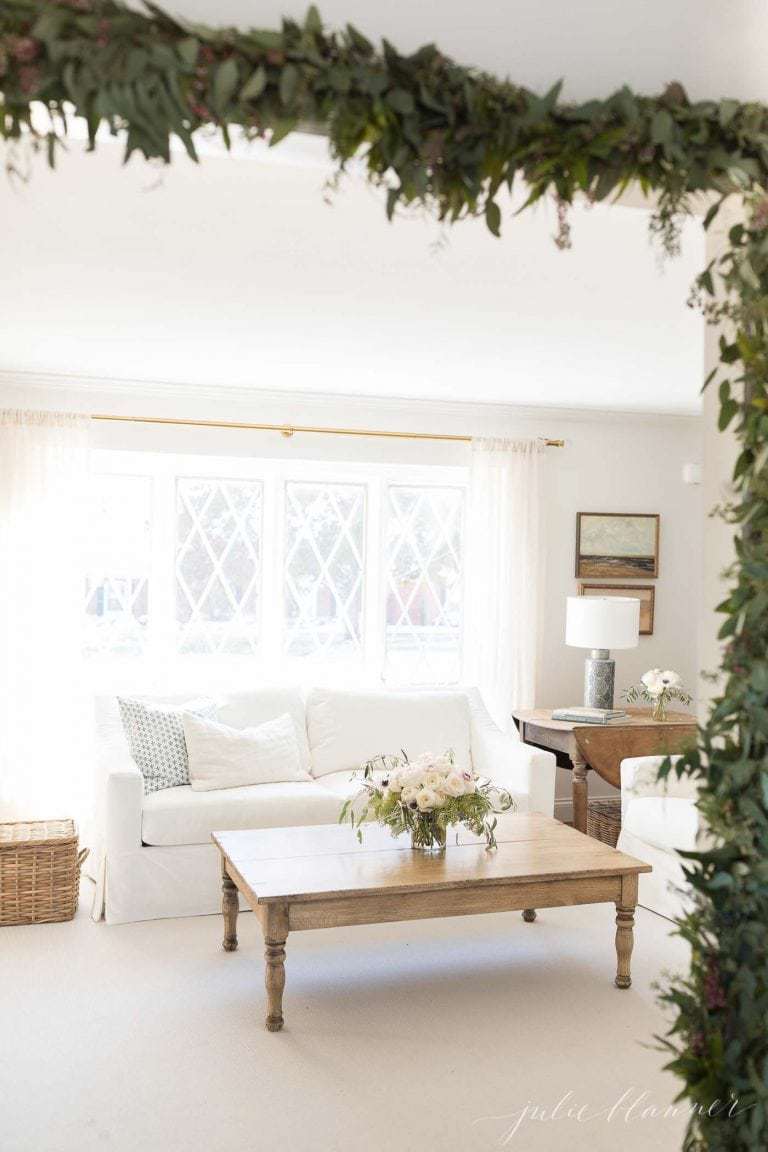 Wishing you all the timeless treasures of Christmas…the warmth of home, the love of family and the company of good friends.
Simple Christmas Decor for Everyone
I'd love to hear from you! Have you used any of these ideas in your home for easy Christmas decorations? If you love these simple Christmas Decor ideas inspired by my minimalist style, you'll enjoy reading about five ways to ease into minimalist living.
Don't skip my tips about keeping your home how to make your home feel warm and cozy even if you're a minimalist like me! My Scandinavian Christmas decorations might also inspire you!