Simple Christmas door decorations that are effortless, yet festive and beautiful.
An entrance sets the stage for your entire home. They say curb appeal is everything, and this is just as true at Christmas. While many will drive by, only few will enter your home. So why not make your home look it's best to everyone that sees it.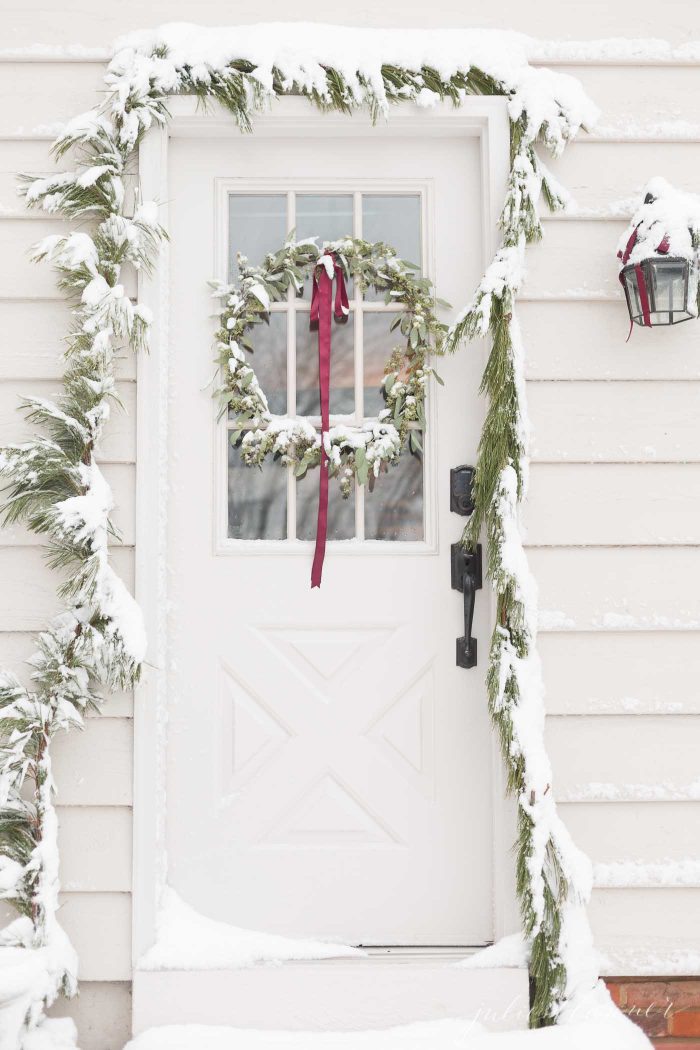 Front Door Decorations for Christmas
The front door is the most obvious spot to decorate for the holidays. Whether you choose garland arched over the entryway, a simple or elaborate wreath (or both!), your home will instantly look festive and welcoming.
I love to use fresh greenery outdoors for Christmas, since the cool temperatures at this time of the year mean that it will last for weeks. There's no need to worry about misting it, or pine needles needing to be vacuumed up off the rug every day.
Pine, cedar or a mix of both are excellent choices for outdoors, while eucalyptus makes for a beautiful wreath.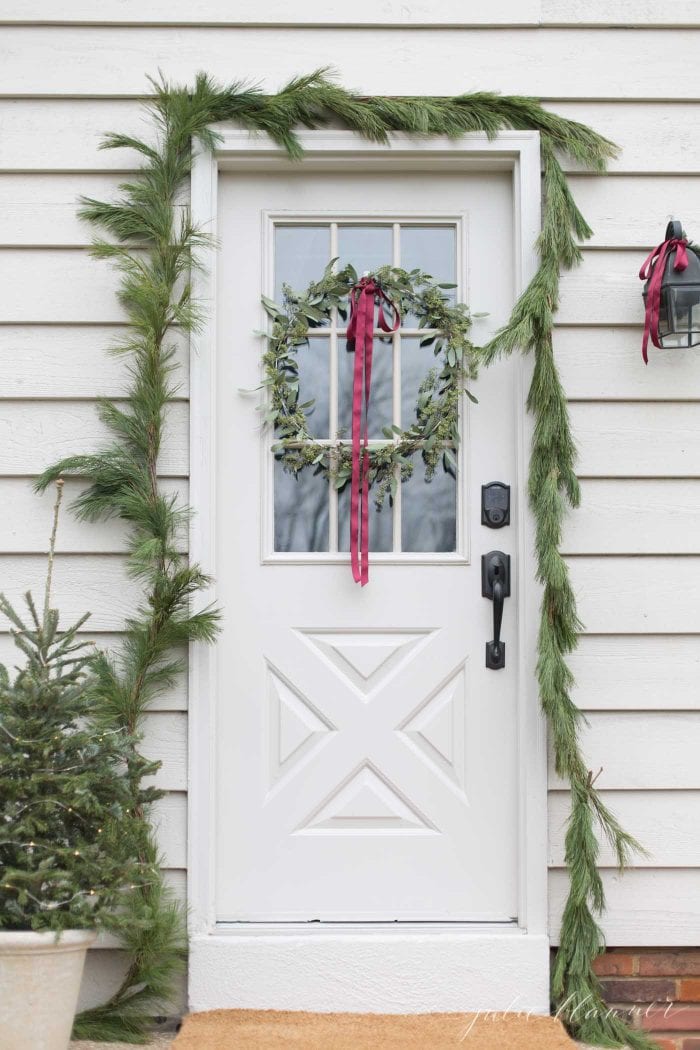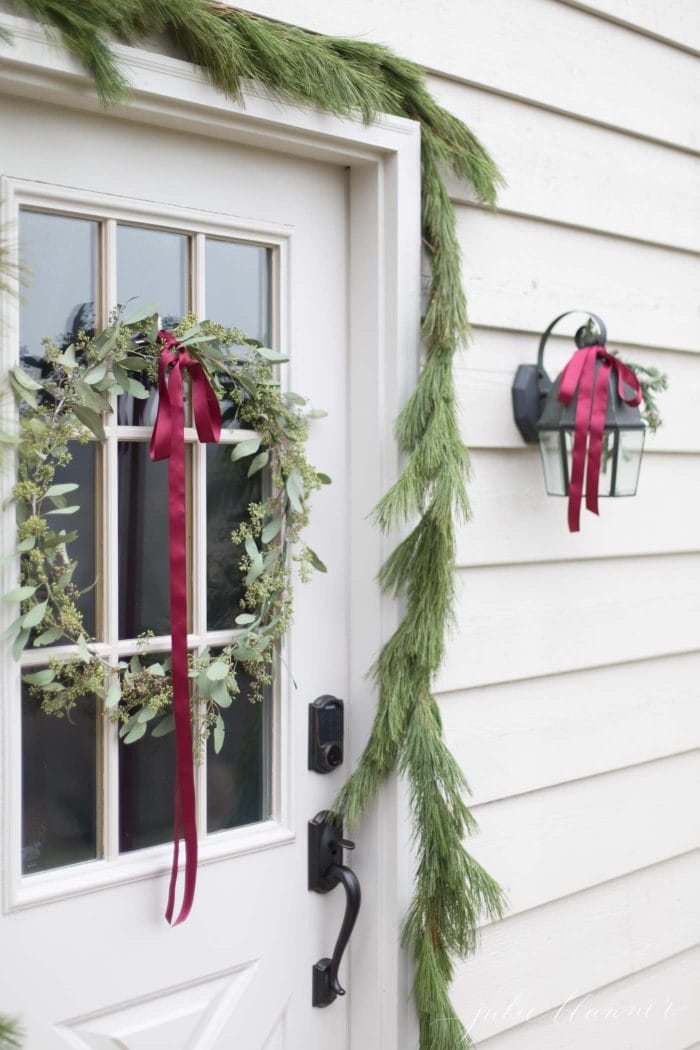 Make Your Own DIY Wreath
This seeded eucalyptus wreath was a quick DIY using a metal ring from the craft store. It took just 20 minutes to make and I used inexpensive satin ribbon to adorn it. Hang a wreath from your door using a clear suction cup hook. The garland is only secured above the door frame with a few nails, allowing it to blow in the breeze along the sides.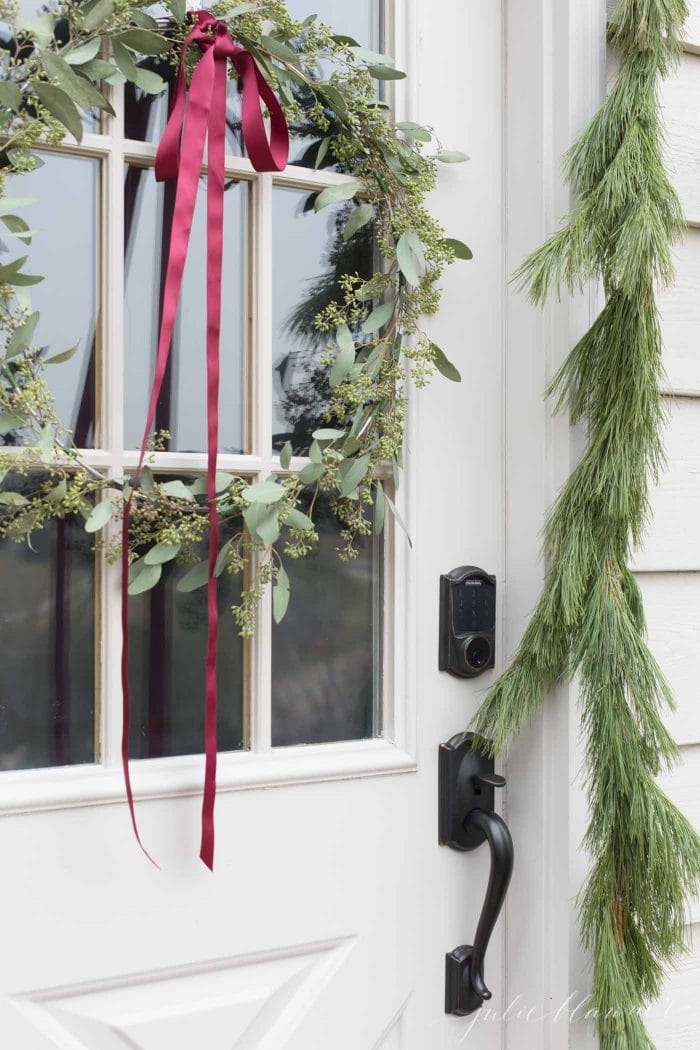 Flank With Planters
Adding planters to your front steps or porch is a great choice any time of the year to instantly elevate your front door decor. For Christmas, boxwood topiaries or miniature evergreens are the perfect choice.
A more inexpensive option is to fill a planter with some clipped evergreens, fire wood (or birch logs) and some pinecones. To make them look extra special, top with a bow or string twinkle lights around them.
This easy topiary transitions from fall to winter!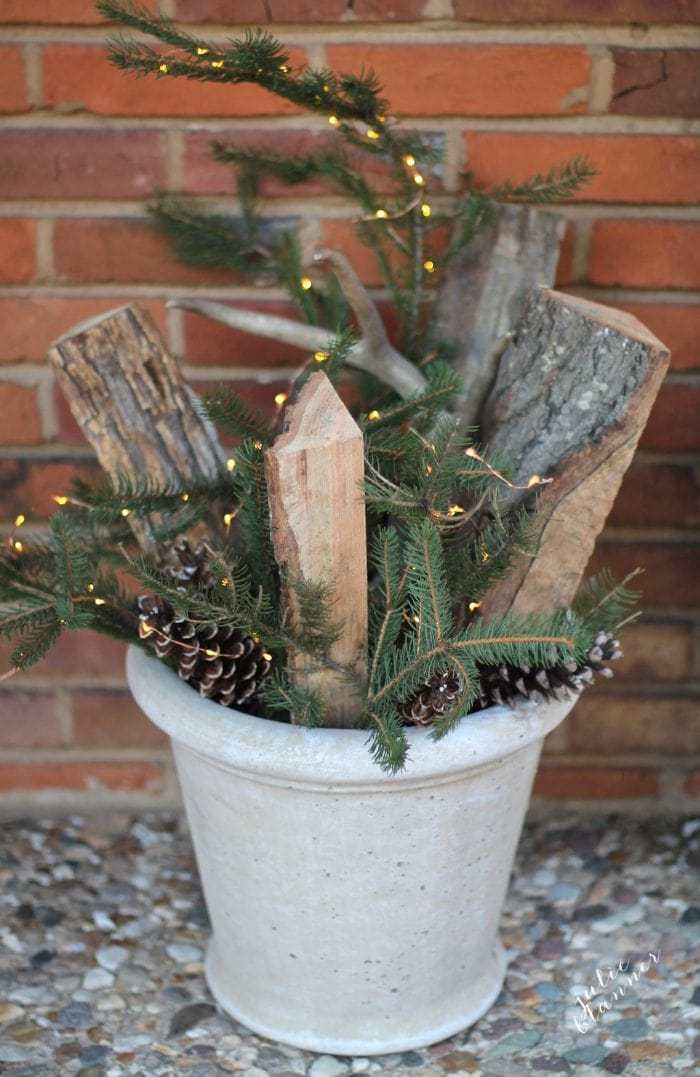 Don't Forget The Doormat
A doormat is the finishing touch to any pretty front door vignette. I added a extra thick coir door mat but printed or stenciled version look equally beautiful. I particularly like coir as it transitions through seasons and is very practical for cleaning the snowy feet that constantly come through the door at this time of the year.
Everything looks even prettier covered in snow, right?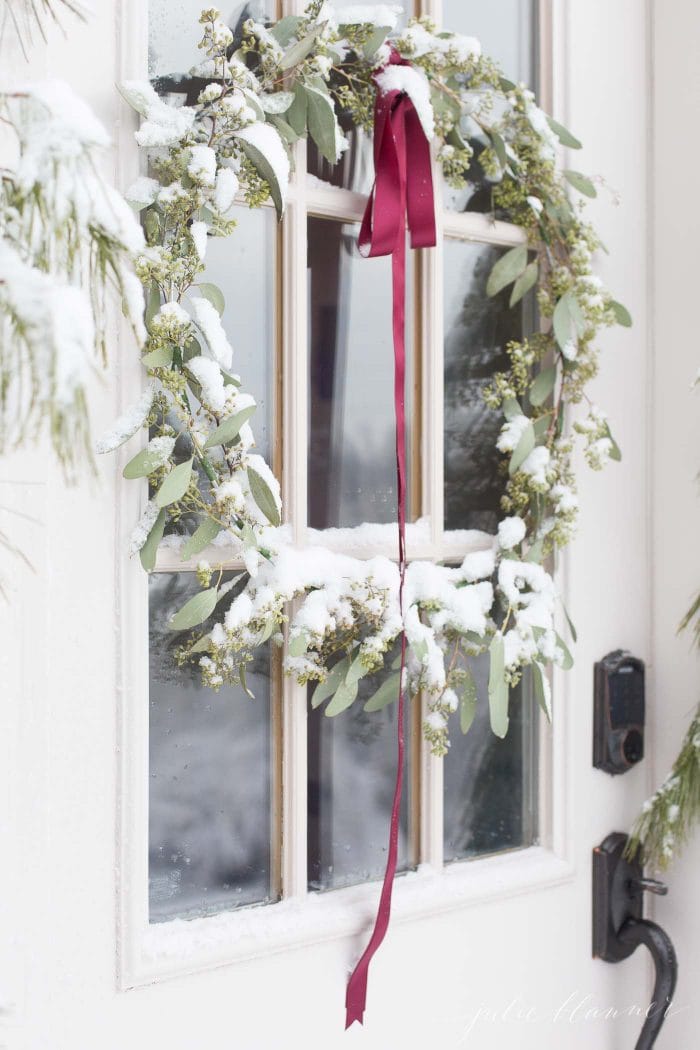 Christmas Door Decorating For Inside
Christmas door decorations don't have to be limited to the outside of your home. Adding a simple cedar branch over interior doors – in this case our mudroom door – is a creative idea that's add a touch of the holidays indoors, too.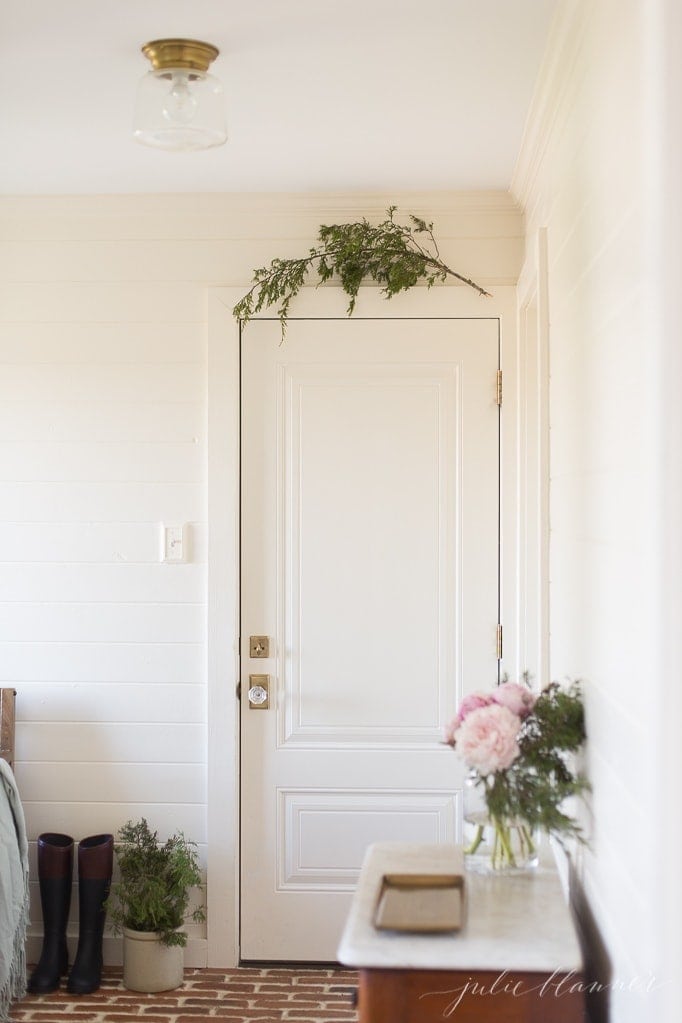 Are you ready to make a strong first impression this Christmas with these beautiful door decorating ideas? Whether you keep it simple or opt for something more unique, have fun embracing the joy of decorating for the season!