It all started with a photo on Pinterest…I have beautiful white wood paned windows that I wanted to showcase for the holidays with wreaths.  Sure, I could purchase them, but where's the fun in that?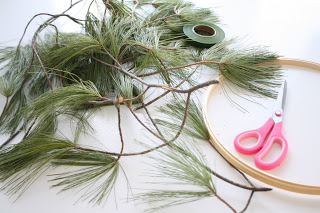 Supplies:
Green floral tape
Pine limb
Embroidery ring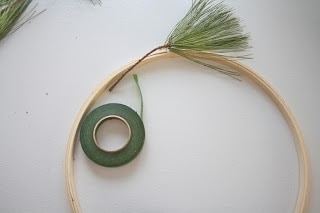 Cut pine branch leaving an inch or so of stem on each piece.  Tape the first piece onto the ring, making sure tape overlaps.  Continue doing this, taping each piece just under an inch apart from the piece before, making sure the tape covers the rings.  It couldn't be easier.  From start to completion this project takes about 20 minutes!
I have added wreaths to my mantle and windows.  I can't wait to finish decorating for the holidays!