Today I'm excited to share how I infused a little Christmas magic into Ani and Isla's bedrooms that will last all winter.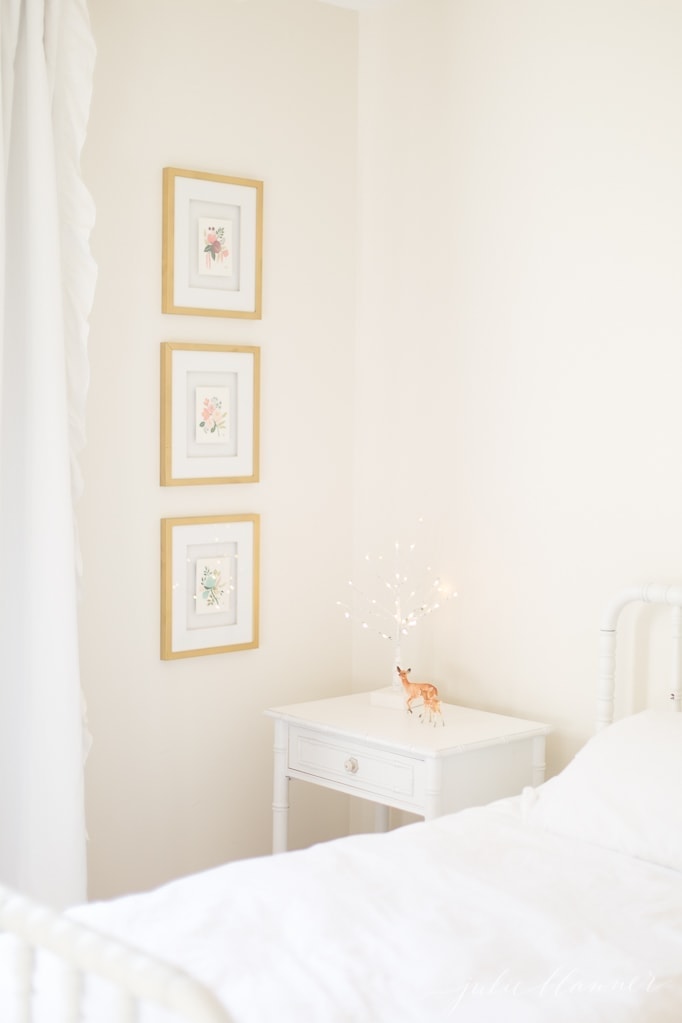 Christmas comes and goes all too quickly. I feel like one day I'm decorating and before I know it, it's time to take it all down. That's why I love decorating for the season, rather than the holiday. I like to incorporate little hints of decor that transcends through January and February, but also adds a little Christmas magic.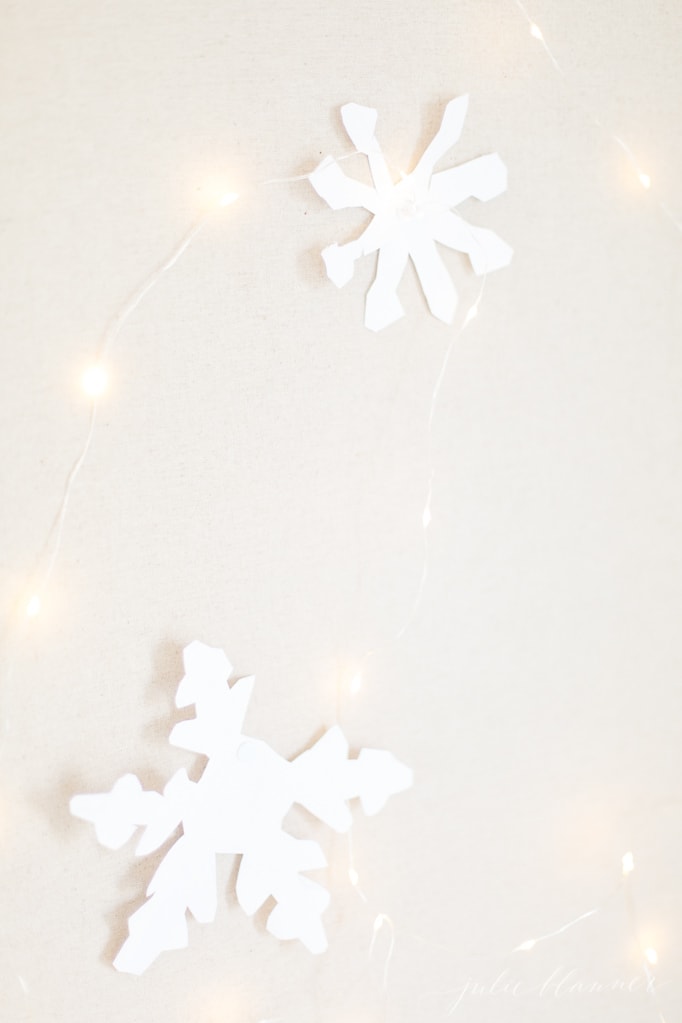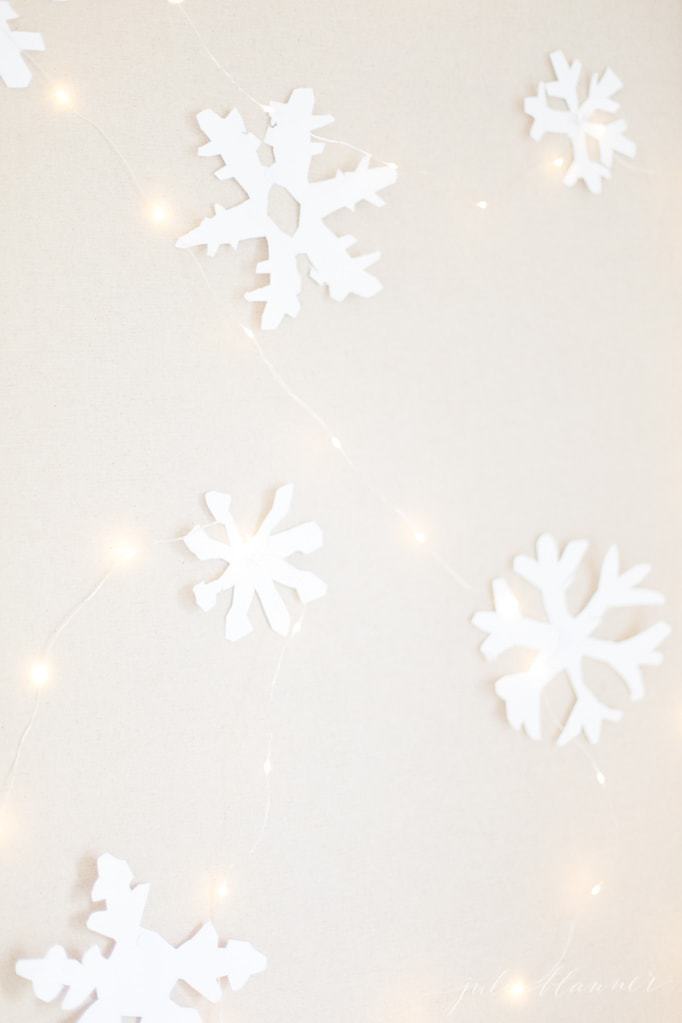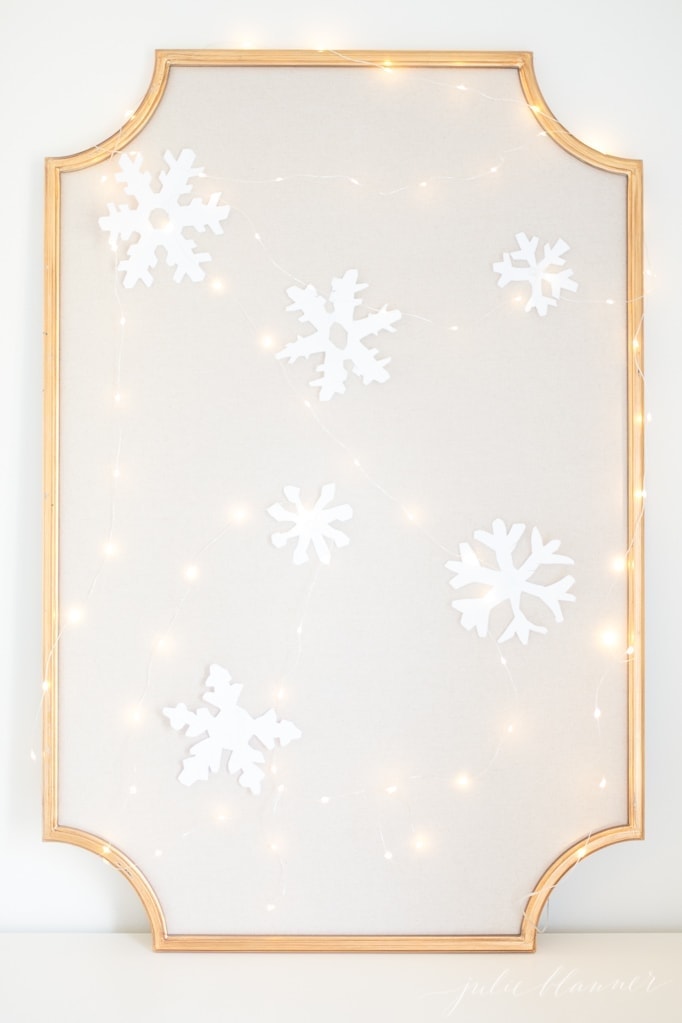 For Ani's room, I incorporated her love for cutting paper by printing snowflake templates for her to cut out. If you could only see our breakfast room on any given morning. Or afternoon. Or basically any time Ani decides to get crafty. Wow. Anyways, I thought I could use it to my favor. She was so proud of her snowflakes. I hung them on her pin board and wove starry string lights around it to make it feel as magical as the season is through her eyes.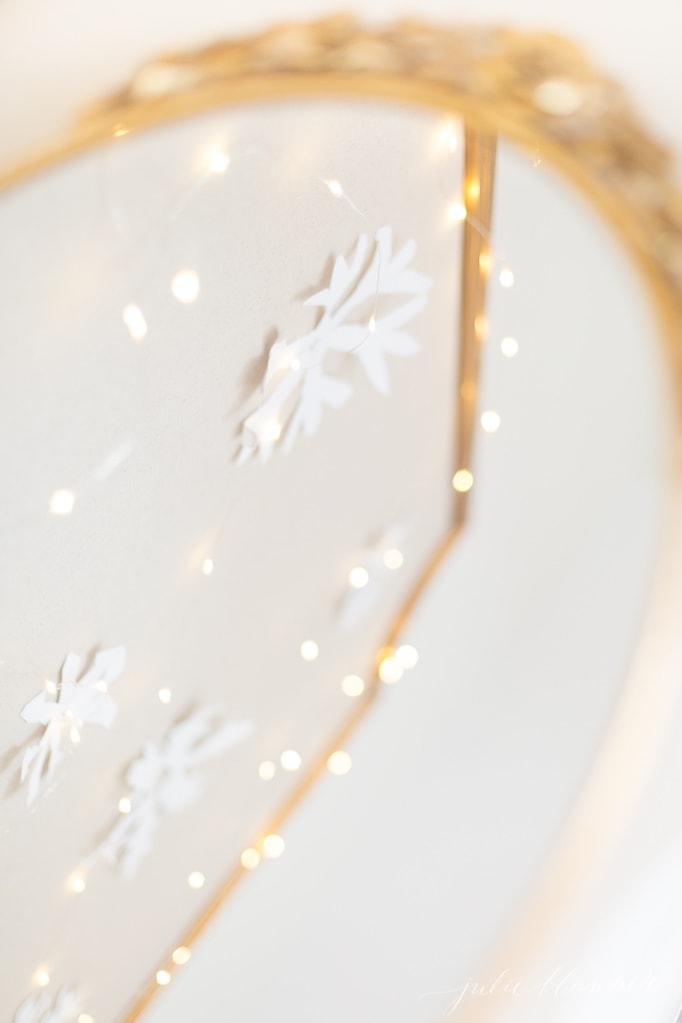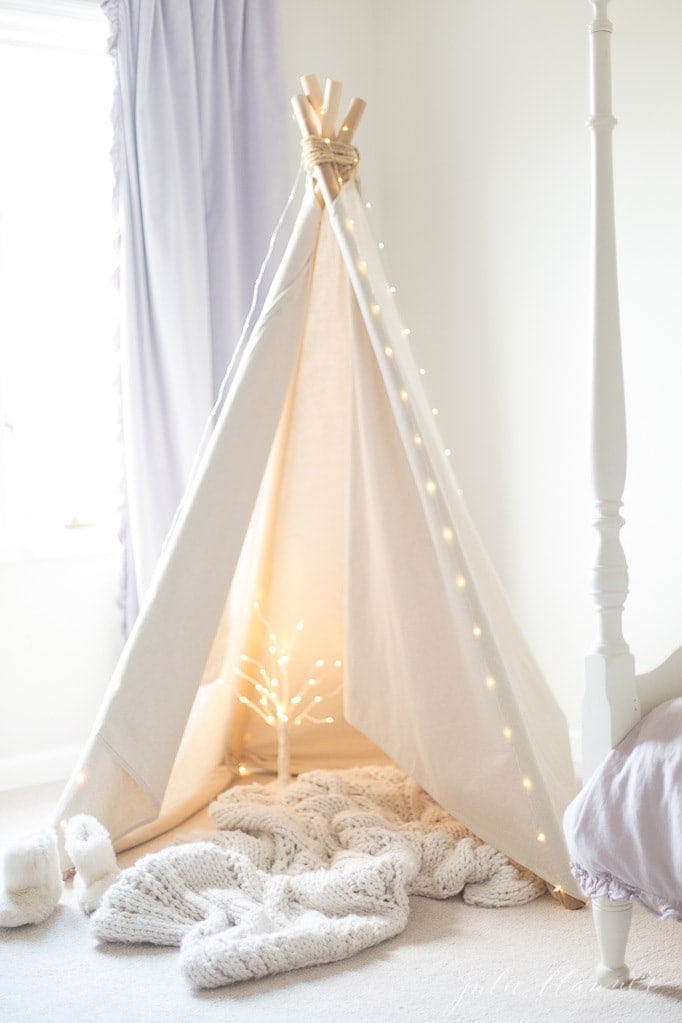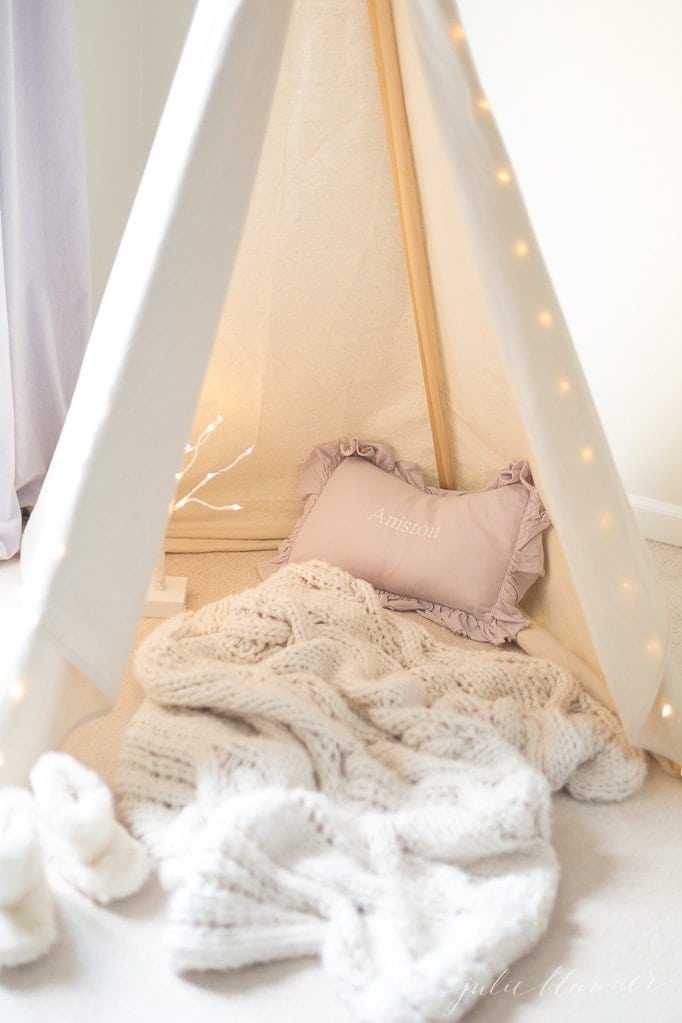 Ani loves hanging out in her teepee, so I made it feel a little cozier for Christmas. The addition of starry string lights lining the teepee, a pre-lit birch tree and my favorite chunky throw makes it the perfect hideout, reading nook or place to share secrets with her sisters. It's also Dusty's favorite place to hideout for a little nap.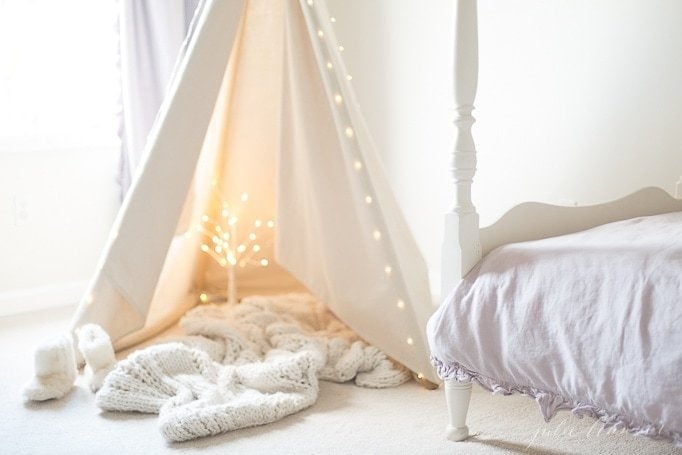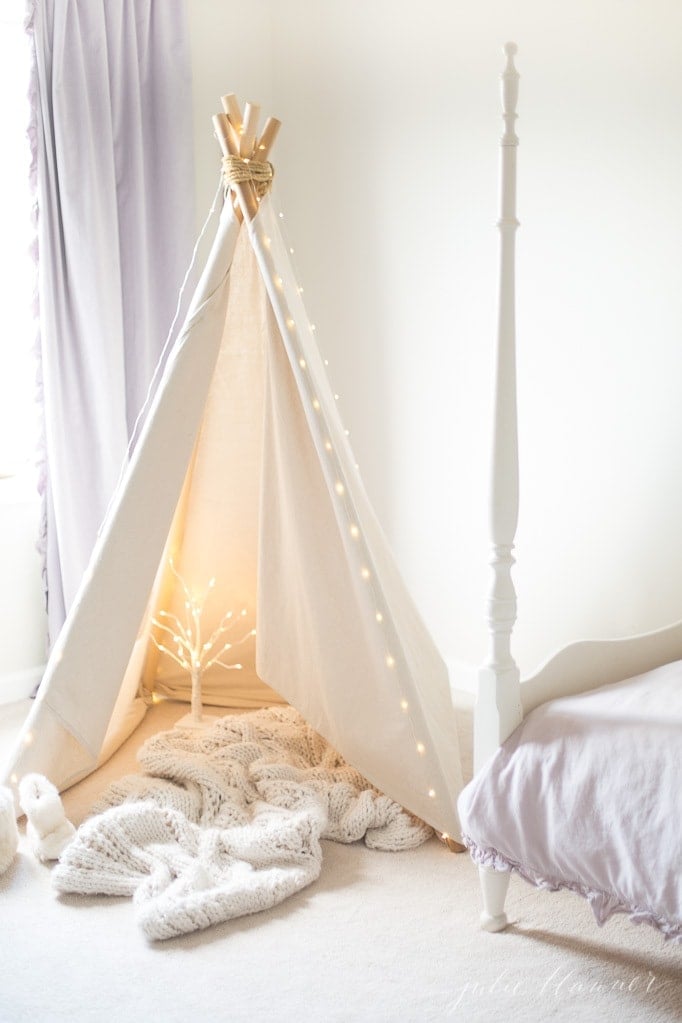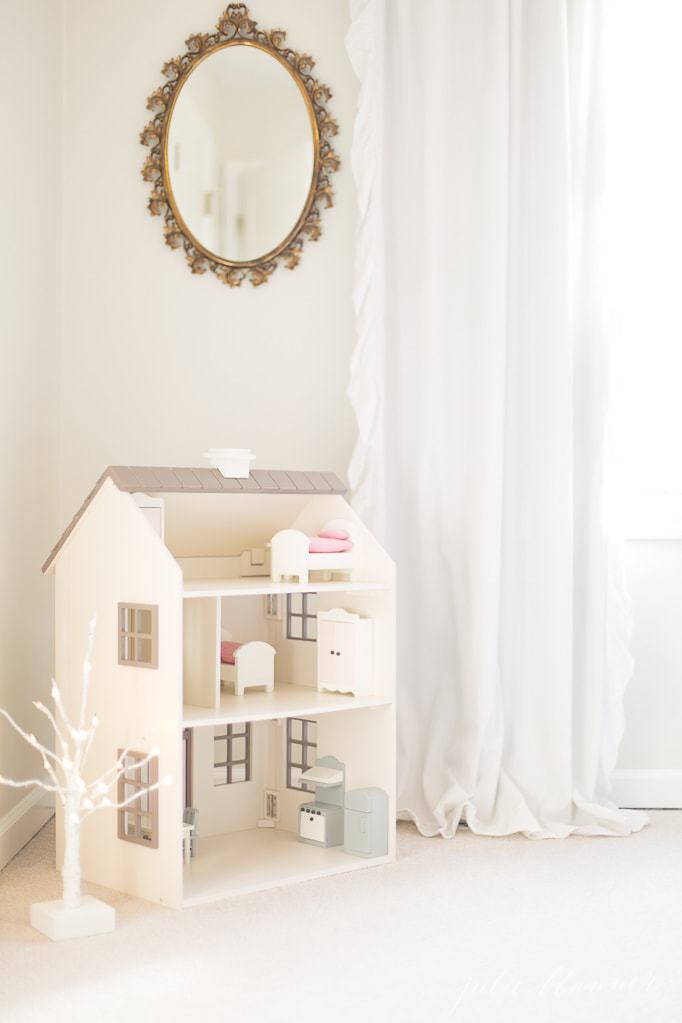 Isla enjoys playing with her doll house – I realized that the miniature birch trees we had last year would be the perfect addition positioned just outside the window. I incorporated them across the room on her night stand along with these charming tiny vintage deer. With the touch of a button Isla can turn them on and off. A few simple additions = magic in the eyes of a 4 year old.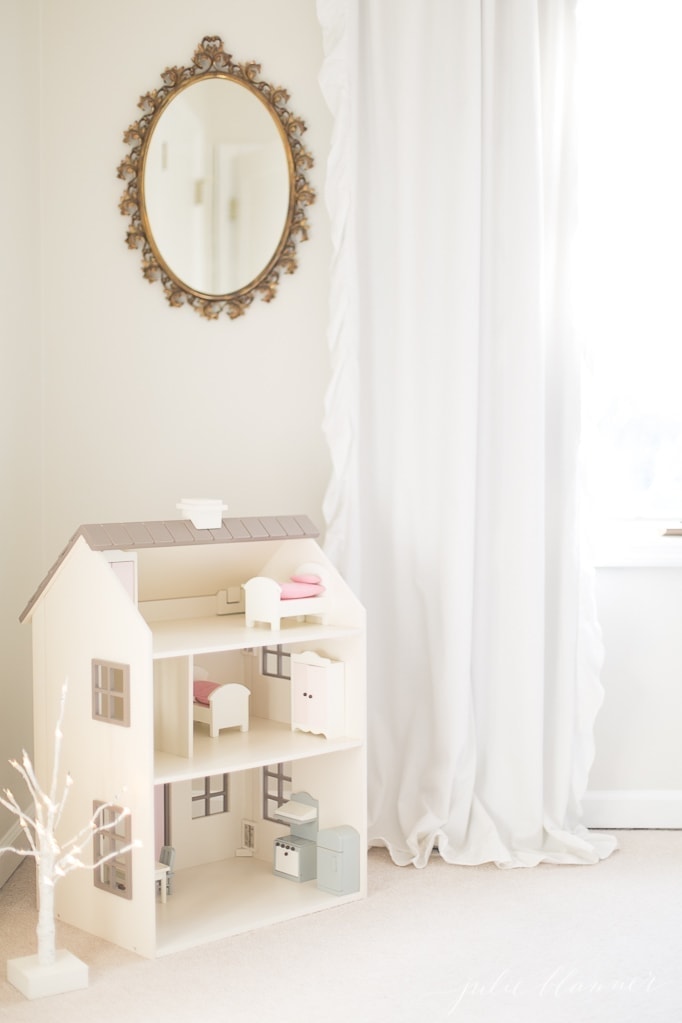 Decorating for Christmas doesn't have to be complicated. Before going to the store to purchase anything, I look to what we already have. I know it's not over the top, but I didn't spend a dime on decorating their rooms and their reactions were priceless.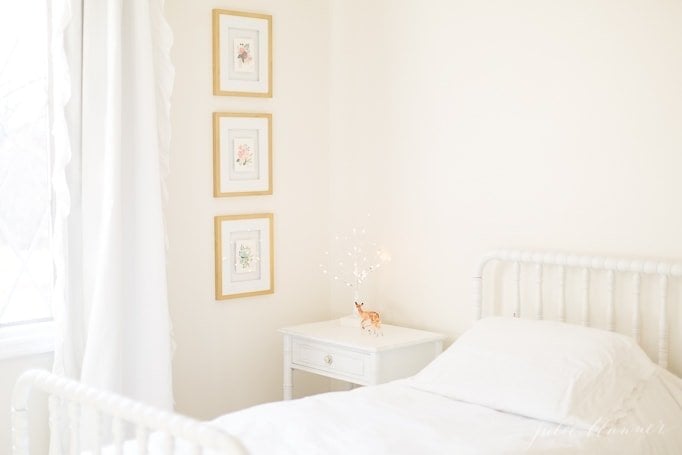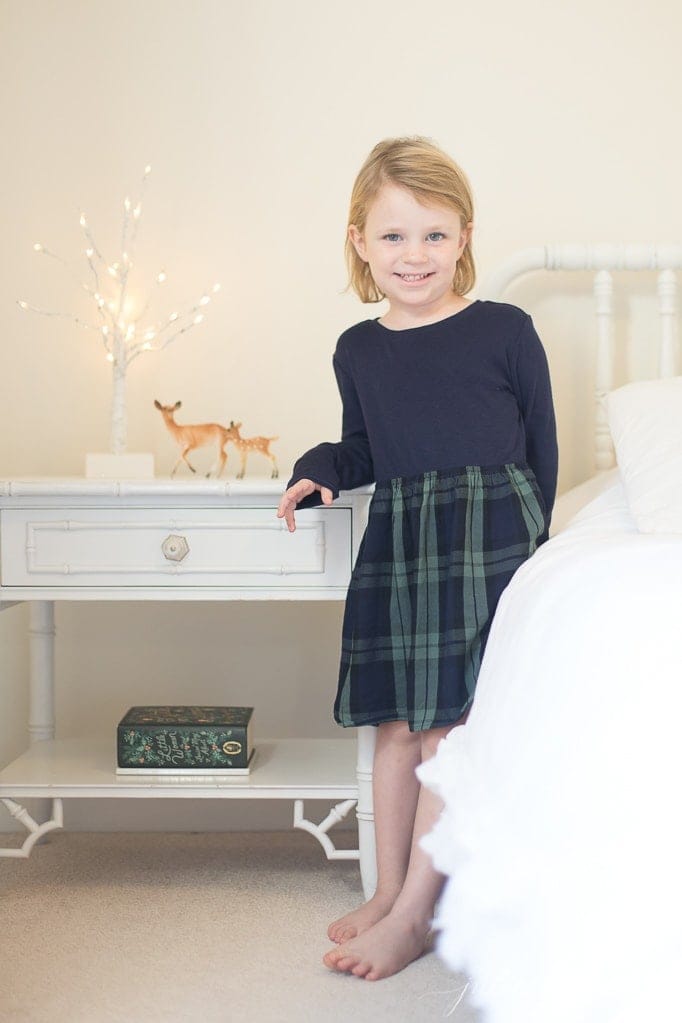 Looking for activities to do this Christmas? Check out Salt Dough Ornaments or if you have a White Christmas, Snow Ice Cream Recipe
Wishing you simplicity filled with Christmas magic this season.
More Baby and Child