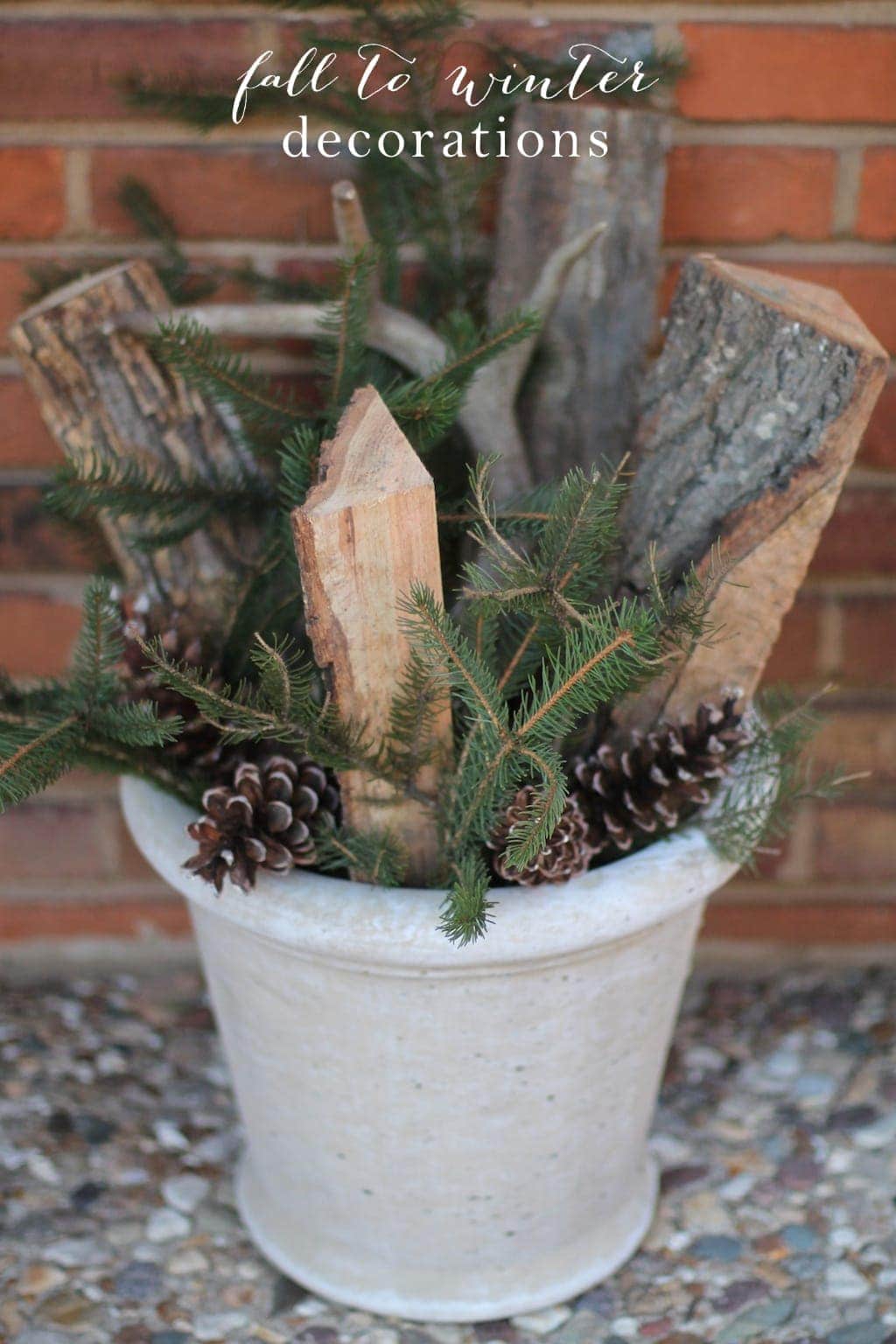 It's that time of year again-the time when the cool breeze begins to blow, the leaves tumble effortlessly through the lawn & I'm the only one writing about fall. Just as excited as we all are in August for pumpkin flavored everything, we look forward to the holidays. I'm always conflicted, because as a blogger, I'm completely behind trend, however, as a child, we never decorated for Christmas until after the holidays, & sometimes several days beyond that. I'm not at all opposed to it, I'm just not quite ready, personally. Coincidentally, November is also when my beautiful gourds begin to show their age, so updating my decor becomes necessary. Rather than decorate for Christmas before Thanksgiving, I create transitional decor. Something that can be easily adapted for Christmas or translates for both holidays. Today I'm sharing my fall to winter decorations for the front porch! It's yet another one of my 5 minute arrangements & it primarily uses things found in nature!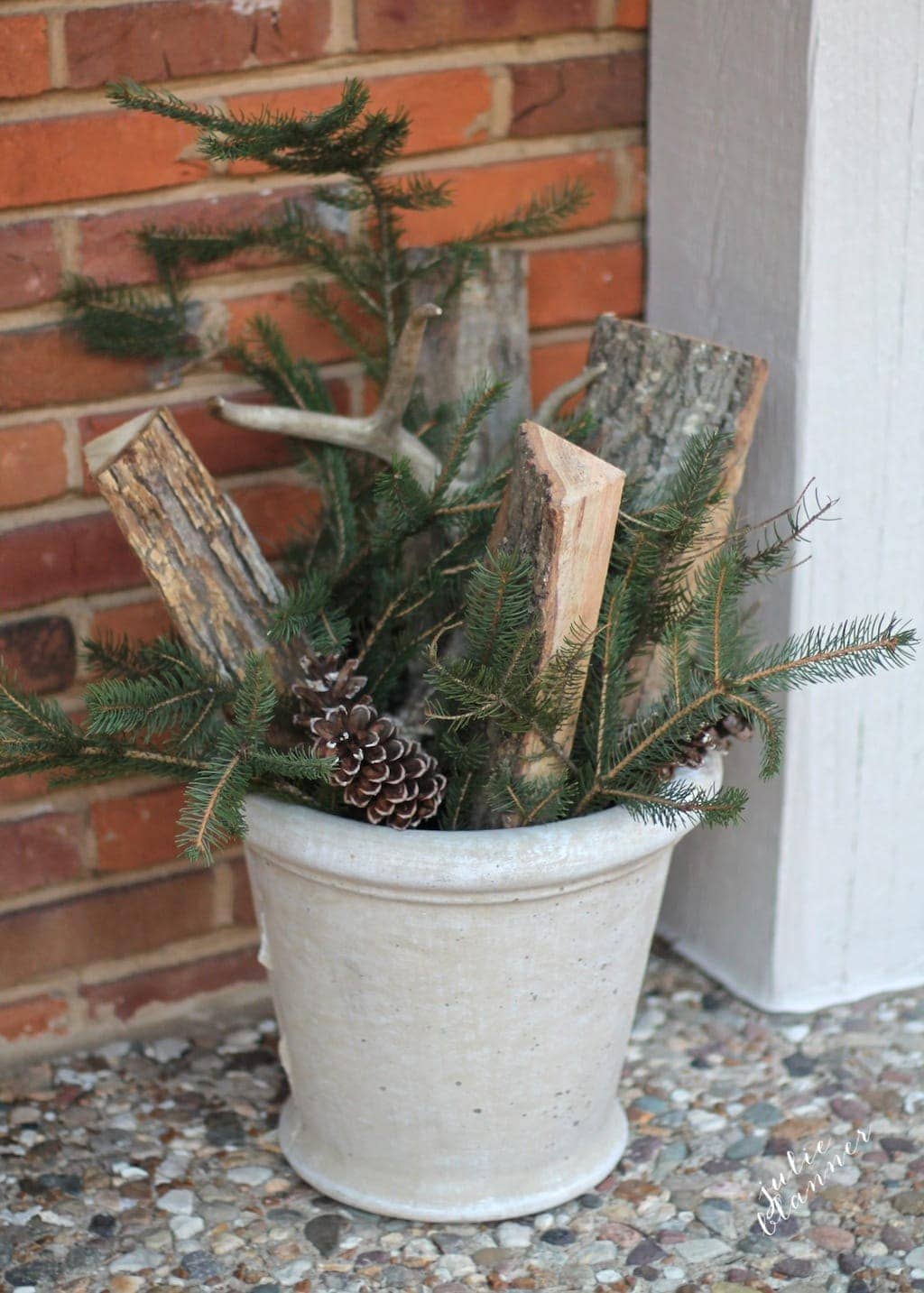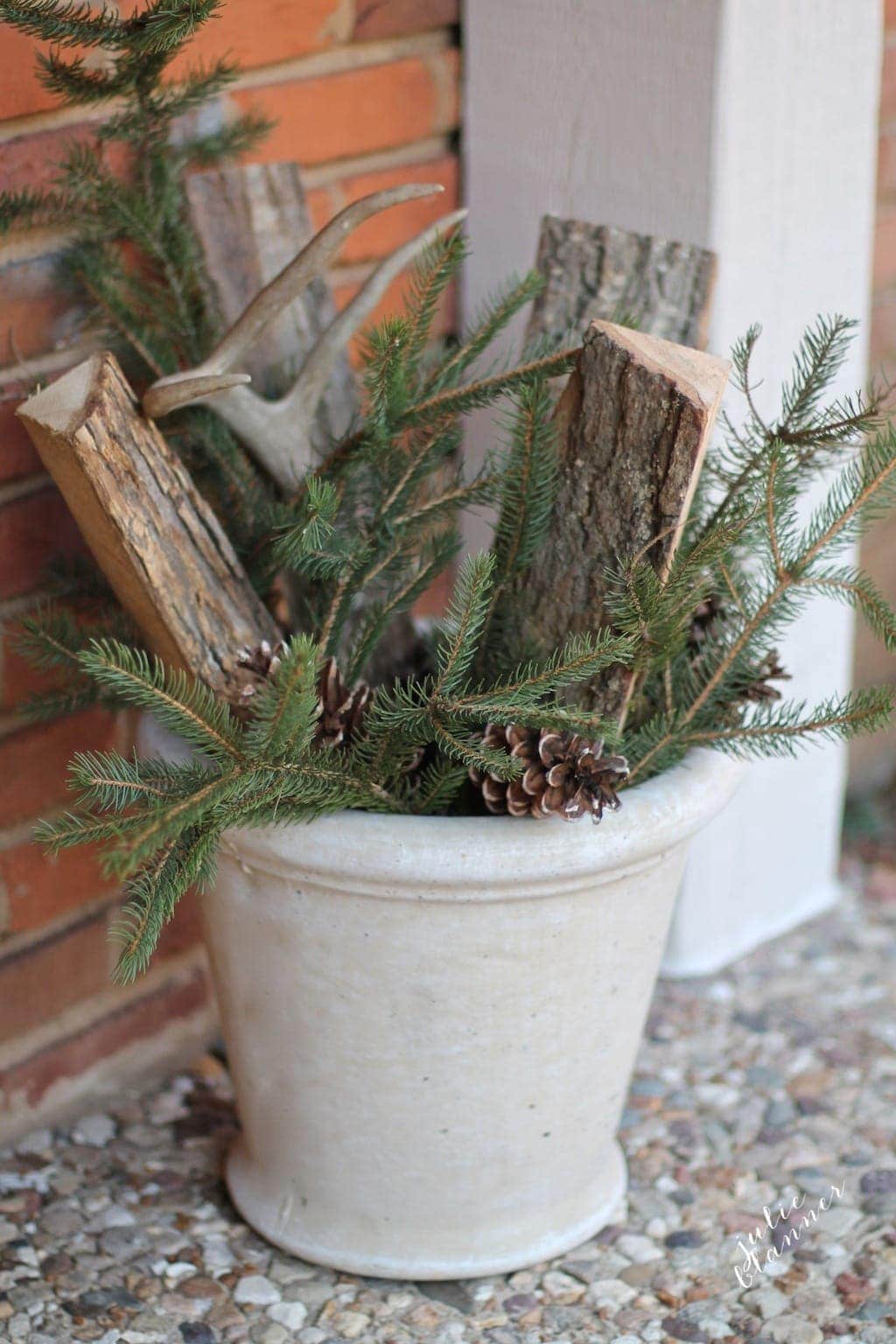 Supplies:
Logs/firewood
Pine or evergreen branches
Pinecones
Antlers
Paper bag
Planter
Scissors
*starry string lights
I try to keep seasonal decorations quick & easy. It seems not long after you display them, it's time to put them away.
To create your own 5 minute front porch arrangement:
I'm proud to be a Lowes Creator! For more creative ideas, subscribe to the Lowes Creative Ideas Magazine or view it here!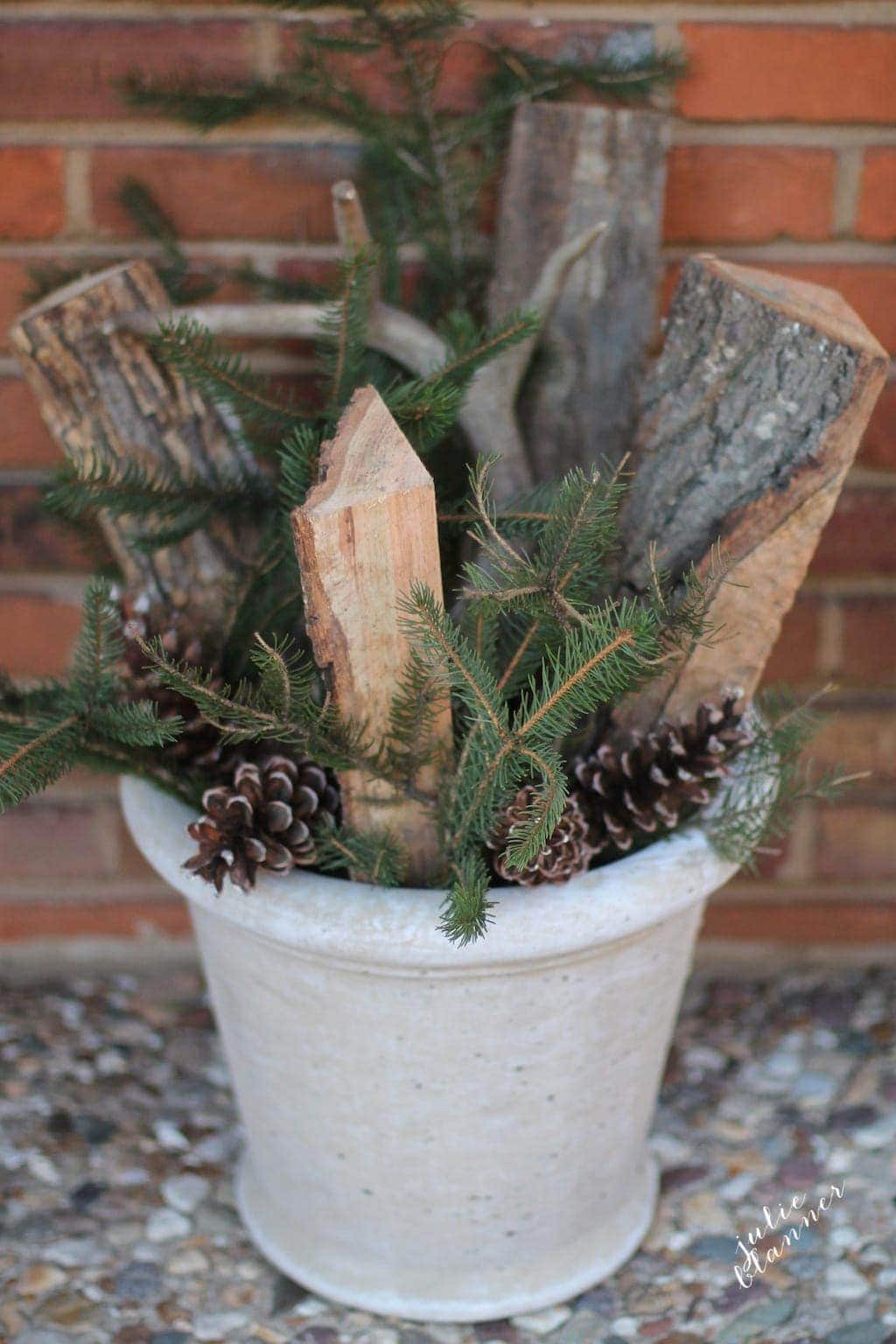 fall…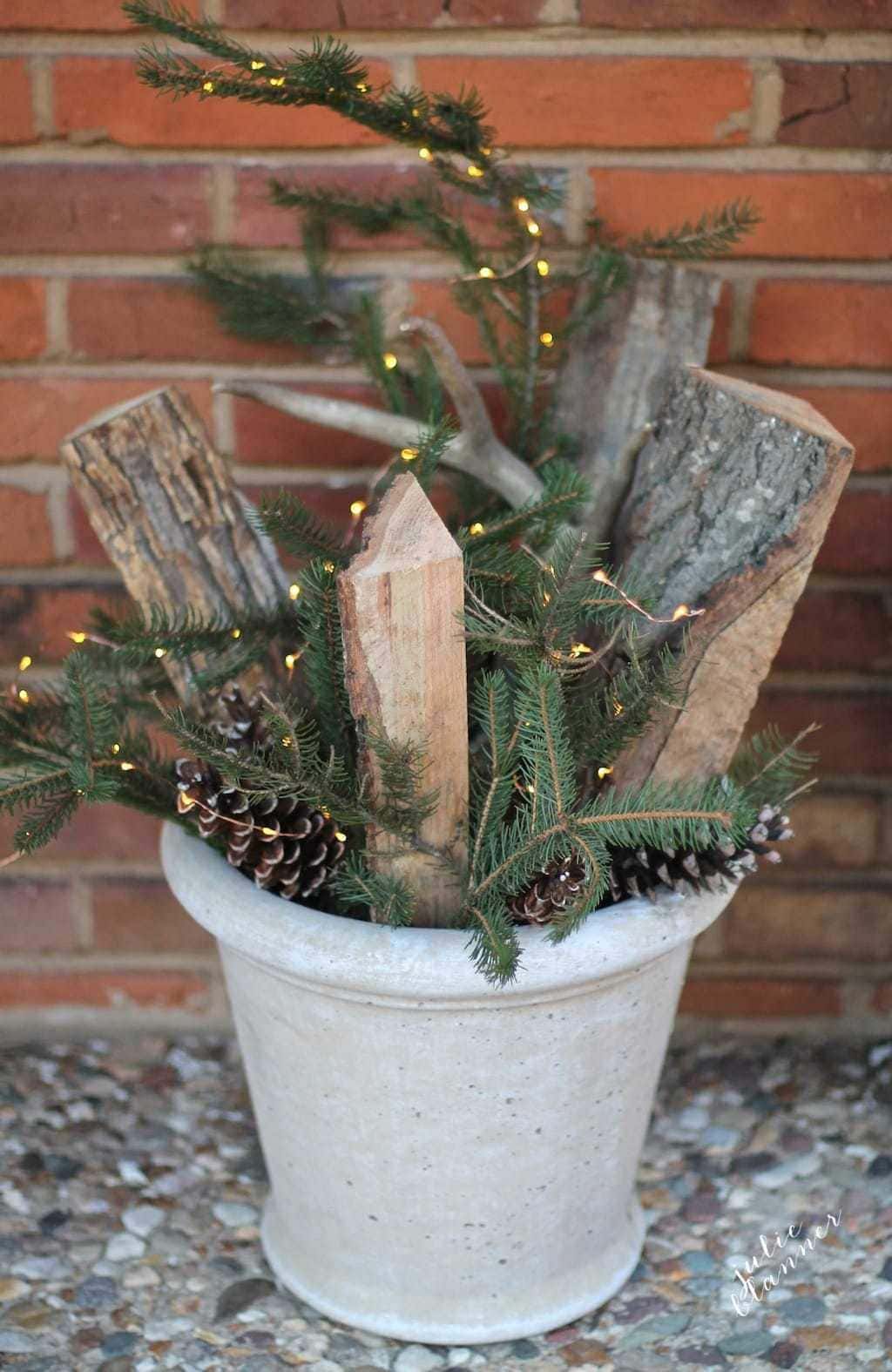 to winter.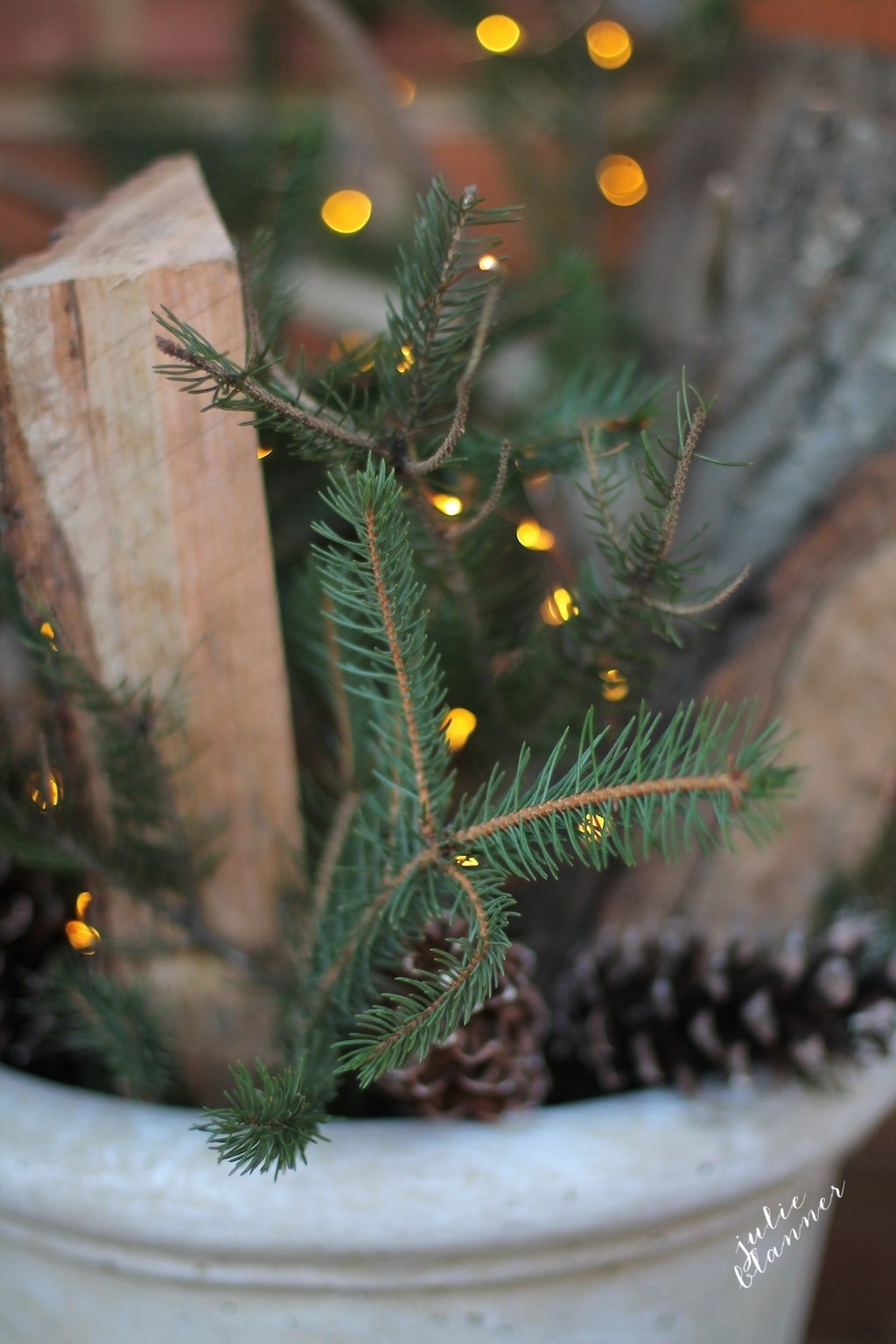 And just in case you don't have 5 minutes today, here are a couple easy to pin strips to save for later!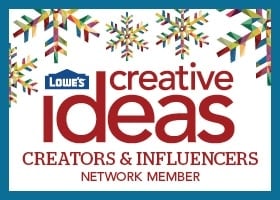 Julie