Get our fun, inspiration guide for the very best gifts for bakers. These 27 baking gifts include a little something for everyone from the beginning baker to a seasoned pro.
You'll find essential tools for the kitchen, along with beautiful bakeware pieces that anyone would love to add to their baking repertoire!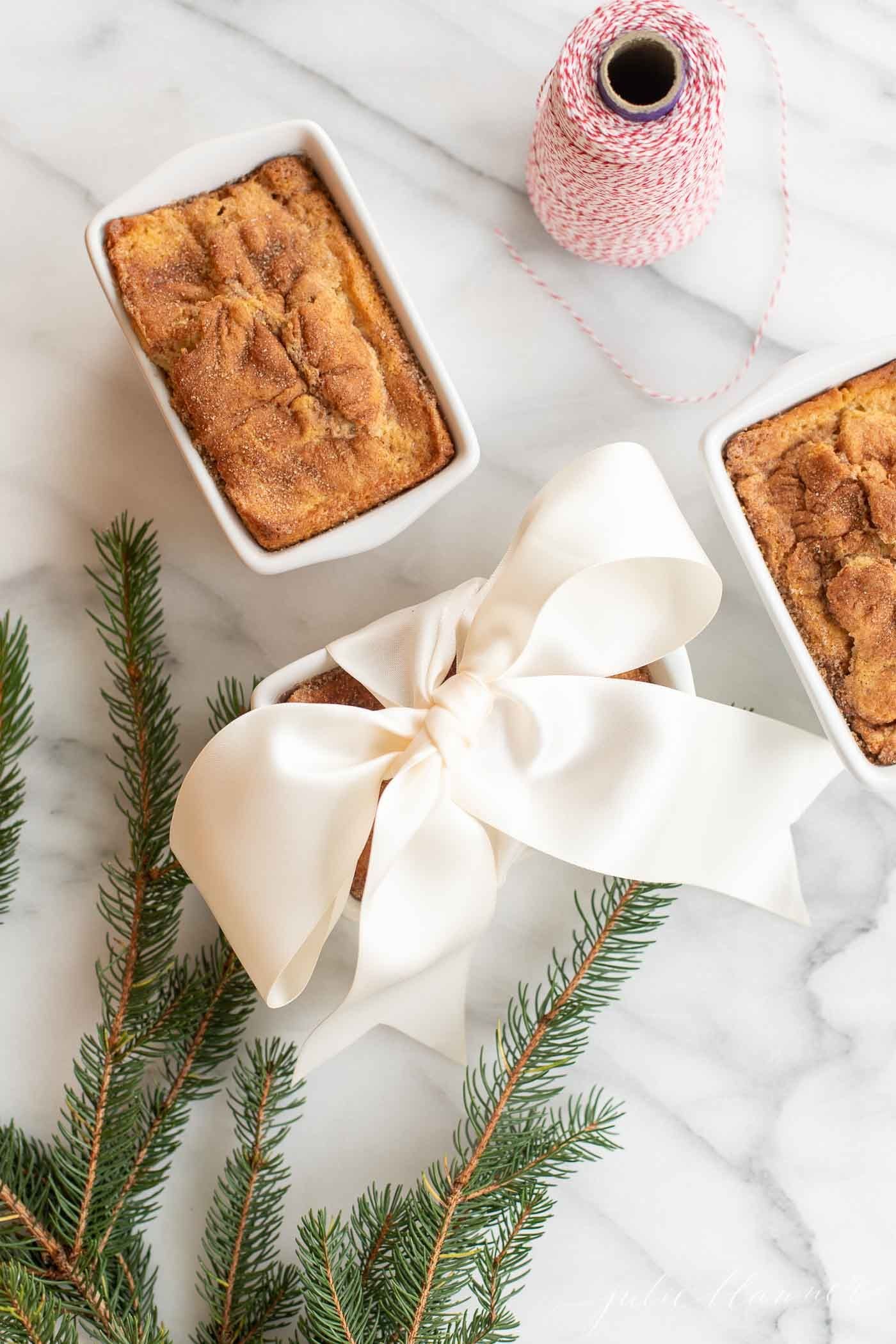 If you've been reading for long, you know my love for minimalism. I'm certainly not one for a lot of clutter or stuff laying around my house. If it doesn't have a purpose or bring me joy, it's generally not going to stick around for long.
However, when it comes to baking, it's difficult for me to say no to beautiful new baking and serving pieces. I can rarely stop myself from clicking "add to cart" when a pretty new pan or a sweet little gadget looks like it will improve my life and my kitchen.
While I don't believe that you need fun new gadgets in order to be an amazing baker, I think it can certainly make baking even more fun. Plus, it's kind of fun just to think about creative baking gift ideas, isn't it?
This year, I'm creating a variety of gift guides to suit every buyer and recipient. I've already written a round up of 25 homemade gifts, and an incredible list of kitchen gifts.

My Christmas gift guide has categories for women, men, kids and even teens – and we have an entire post is dedicated to Stocking Stuffers for Tweens and Teens!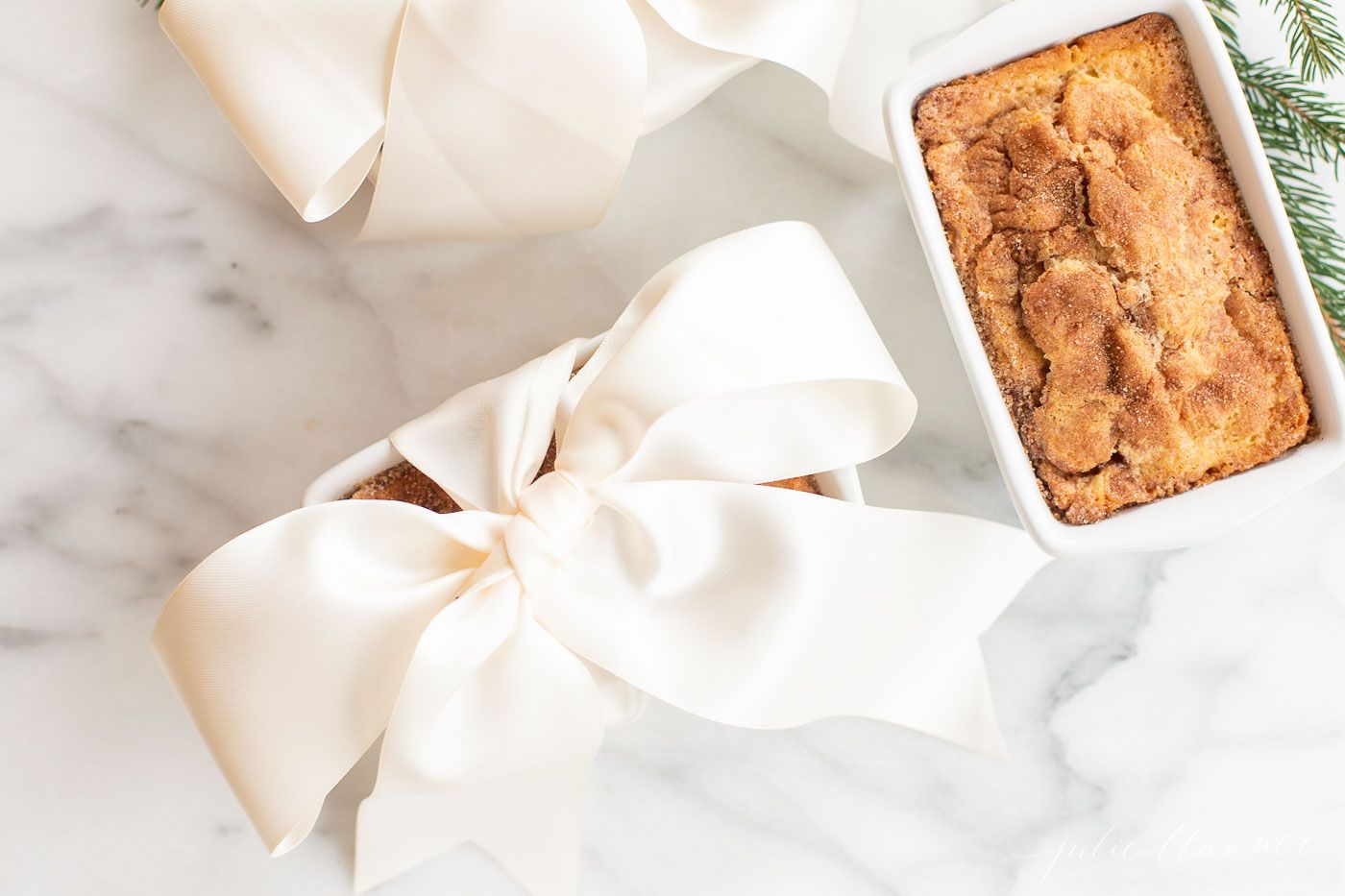 Baking Gifts
I've got you covered! I consider myself so lucky when it comes to the fact that I get to bake so frequently – not just as a hobby, but as a career. Developing recipes is one of my favorite things to do, and I get to experiment with a wide variety of baking tools.
Do you have a friend or family member that is just getting started in baking? Or a grandmother who's been baking for 50+ years and you haven't a clue what to buy her?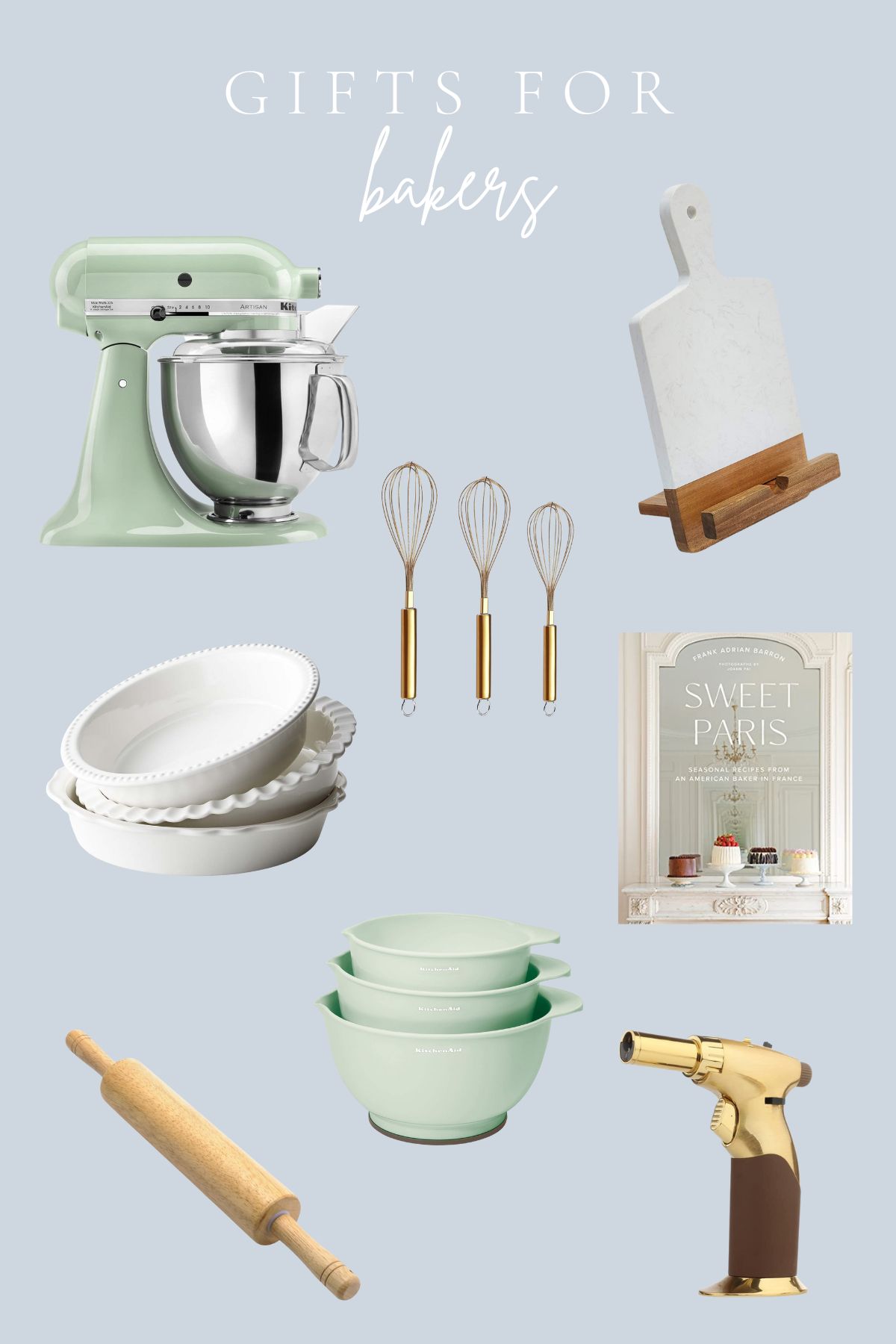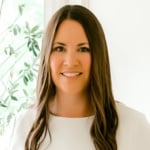 Tips
Pair any of these gifts with something homemade from your own kitchen – I promise they will love it! See our ideas for homemade additions at the end of this post.
Or, print these beautiful Recipe Cards for a special gift that will help personalize any of these items.
Don't skip my favorite experience gift ideas, too. A cooking class or cookie decorating class is a great idea for any home chefs in your life!
25 of the Best Gifts for Bakers
I've got solutions and ideas in a wide variety of price points for the favorite baker in your life! These baking gift ideas are tried and true favorites in my home.
Baking Pans and Dishes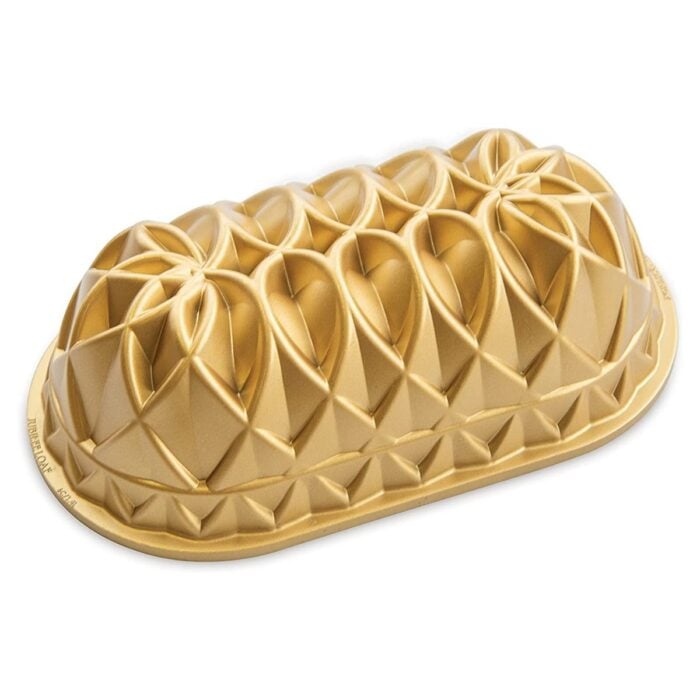 Gold Loaf Pan
The prettiest way to bake up a pound cake with a gorgeous presentation, at under $30.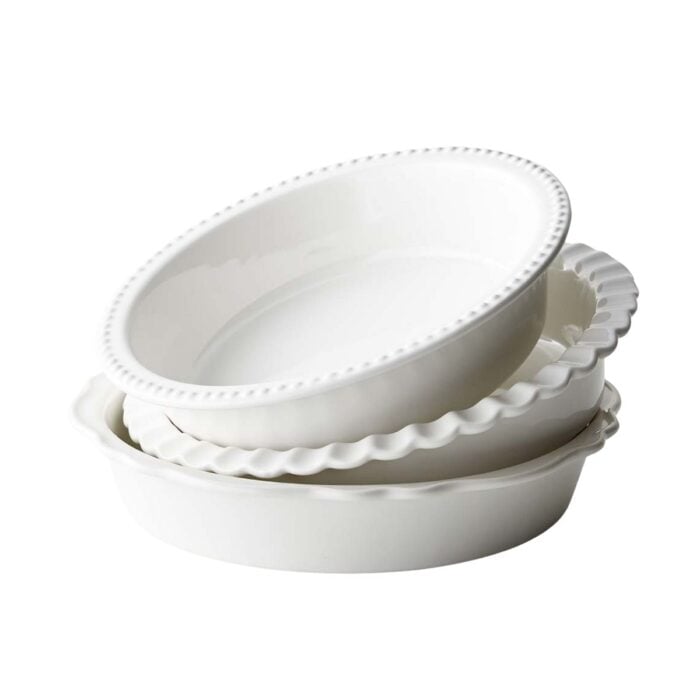 Stoneware Pie Dish Set
This is the prettiest set of three stoneware pie dishes – perfect for the baker in your life! They'll display as beautifully as they bake. $79.95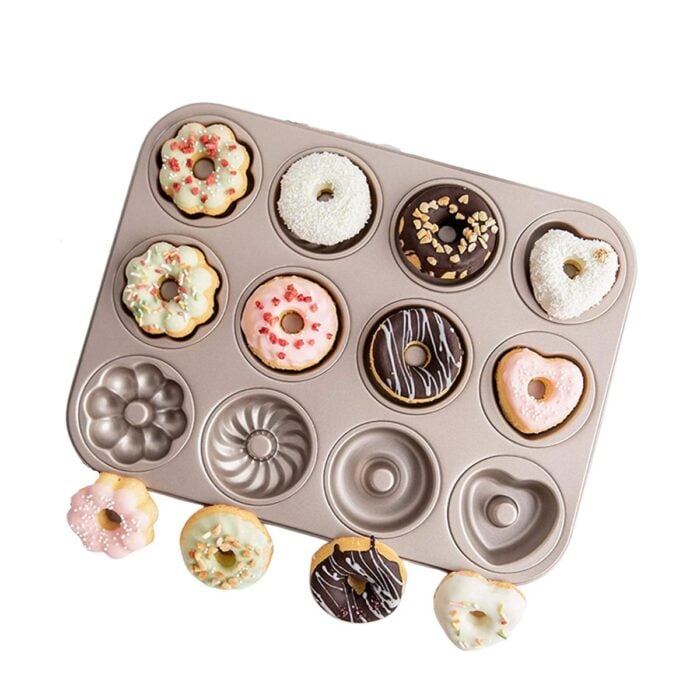 12 Cavity Donut Pan
Make homemade baked donuts in this pretty pan with floral, heart and circular shapes. Just $18.99 and then they can make these darling Christmas Donuts!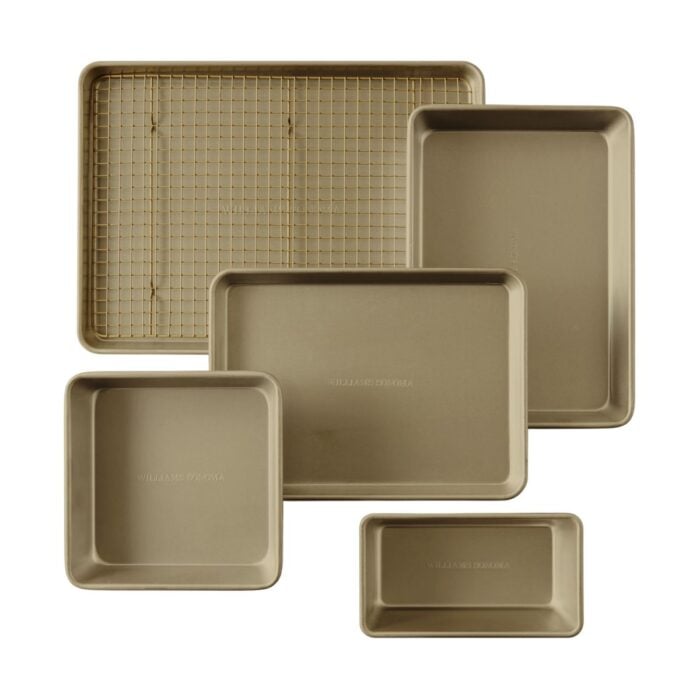 Goldtouch Bakeware
Goldtouch bakeware bakes evenly, is effortless to clean, and looks just as pretty today as when I bought them! (The 6 piece set pictured is often on sale for $99.95)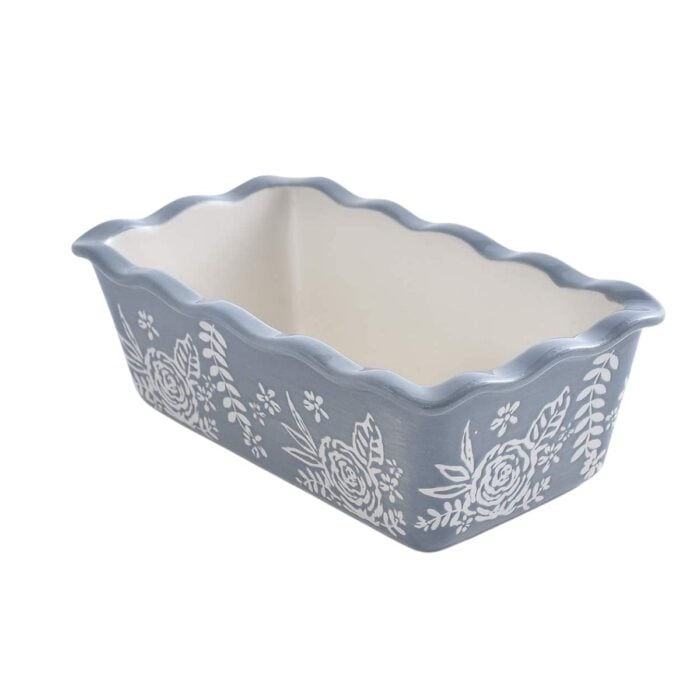 Blue Floral Loaf Pan
What a fun (and lovely) way to bake up a loaf of your favorite sweet bread. Just $21.99!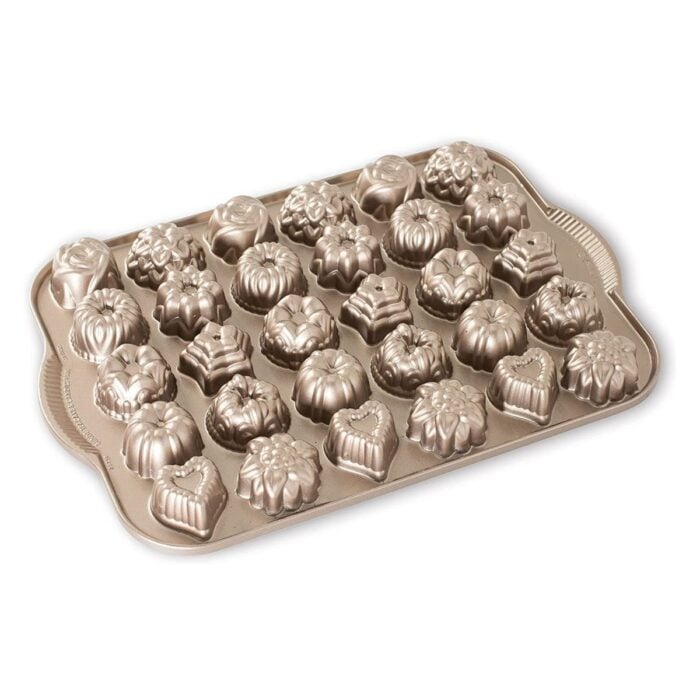 Tea Cakes Pan
Make tea cakes and candies in this charming mold with 30 miniature cups.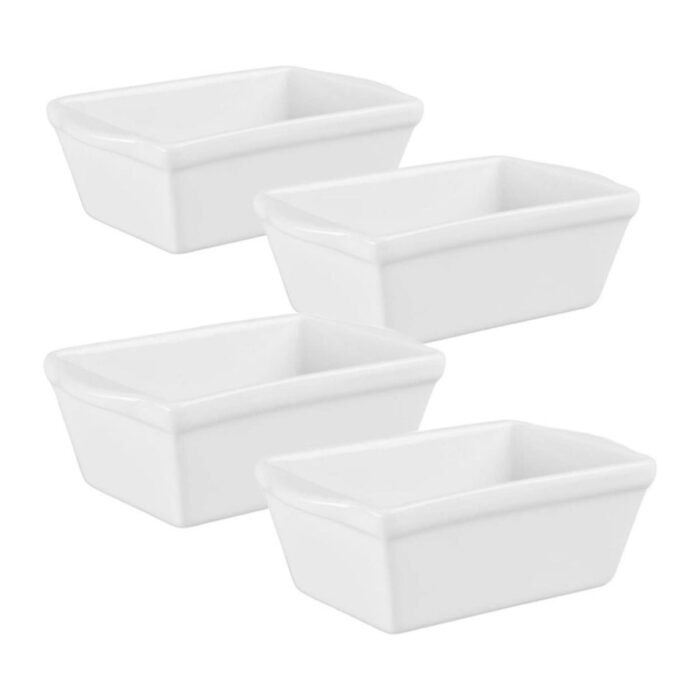 Mini Loaf Pan Set
These are the sweetest way to bake up loaves of quick bread and send them home with friends – the gift that keeps giving!
Baking Tools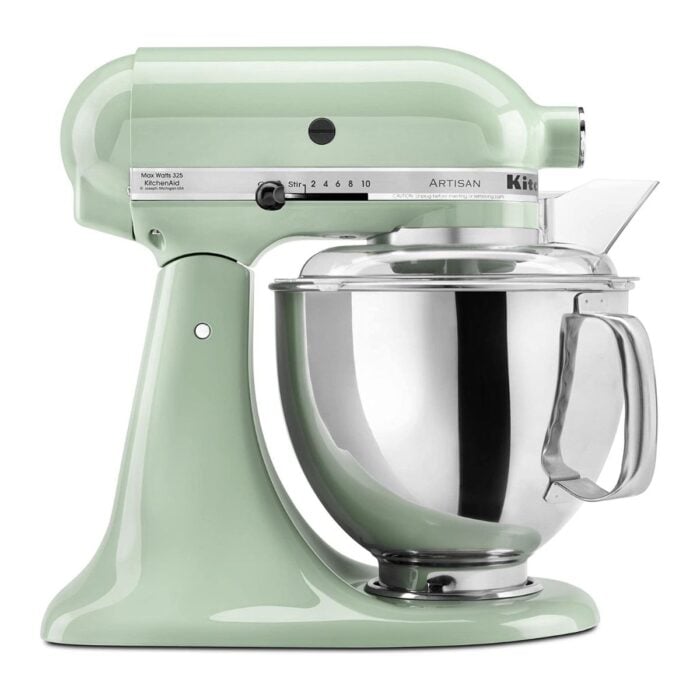 Stand Mixer
This is the ultimate workhorse in my kitchen – and there are so many pretty colors. The dream gift for many bakers!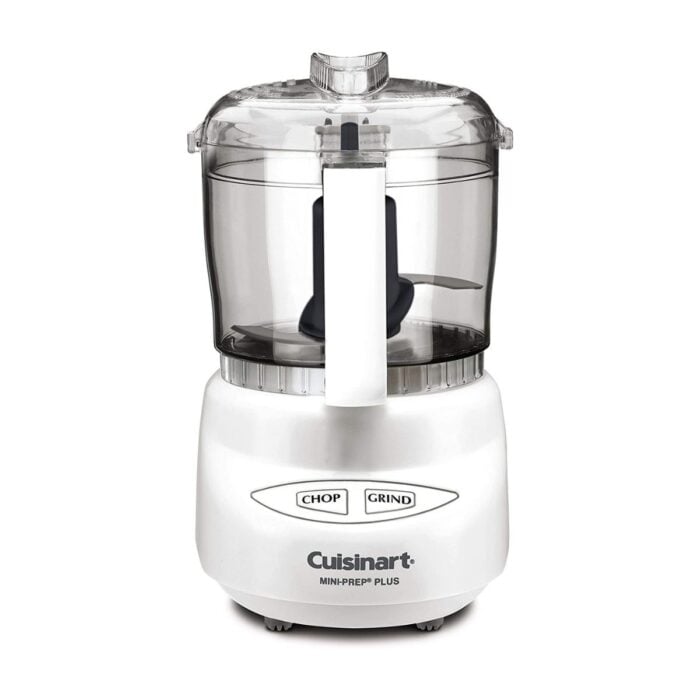 Mini Food Processor
I'm not much of a fan of small kitchen appliances because they consume so much space, but this mini food processor packs a lot of punch and is less than $40!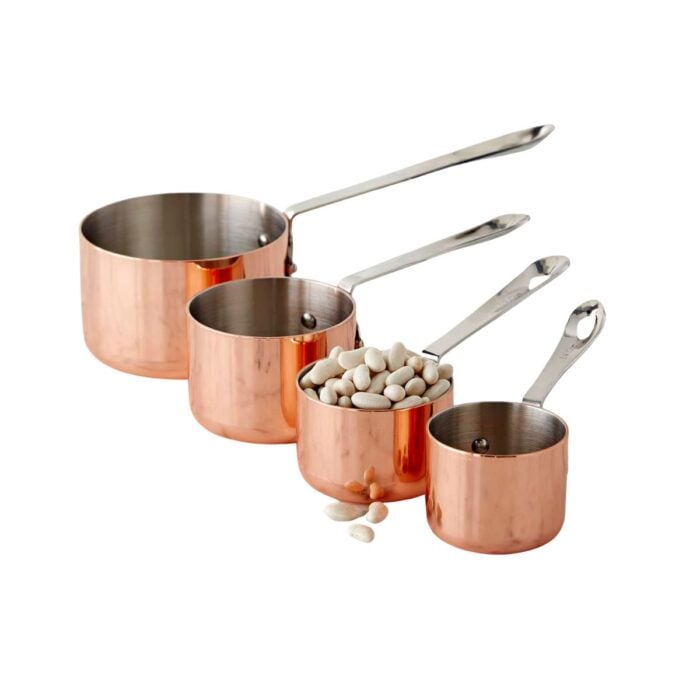 Copper Measuring Cups
I know everyone has measuring cups, but these pretty copper measuring cups make baking even more fun and clean surprisingly well. I feel the same about my copper measuring spoons.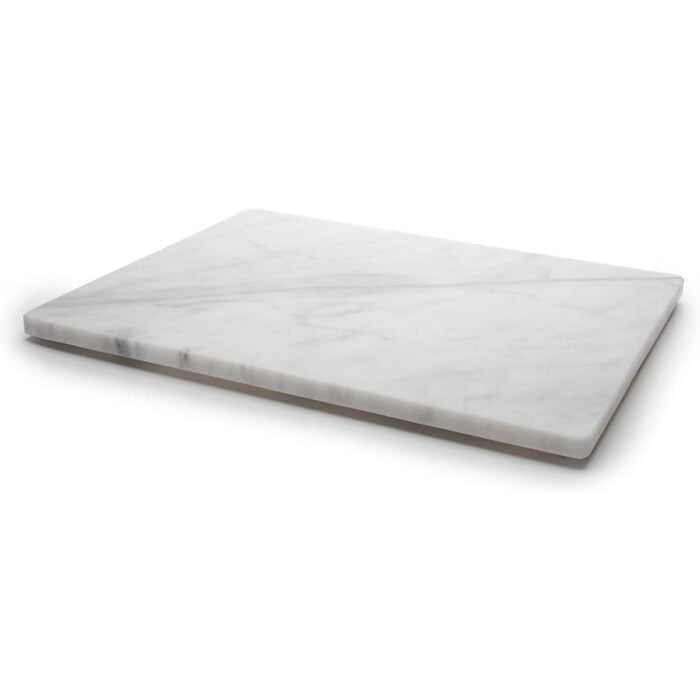 Marble Slab
I use my marble pastry slab when making cutout sugar cookies, cinnamon rolls and even when I'm prepping a lot of pasta to entertain. It even looks pretty sitting on the countertop!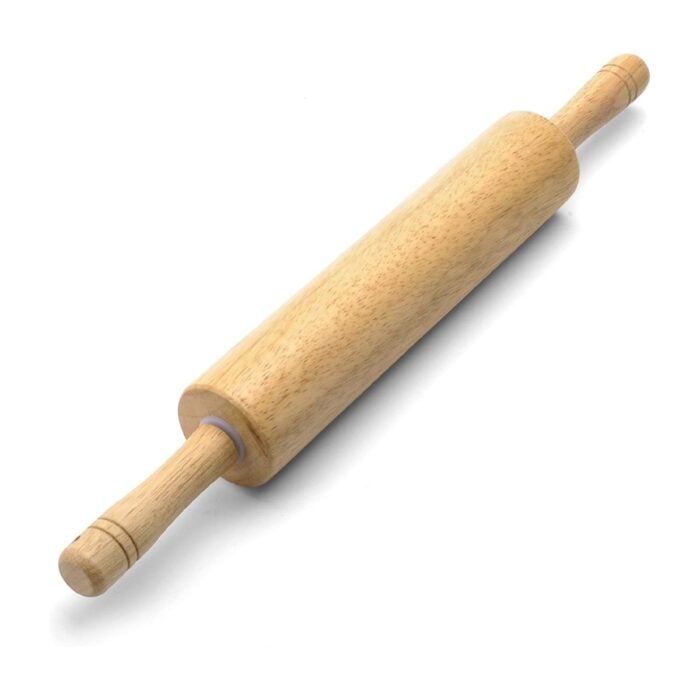 Wooden Rolling Pin
A classic gift, and just $12.99!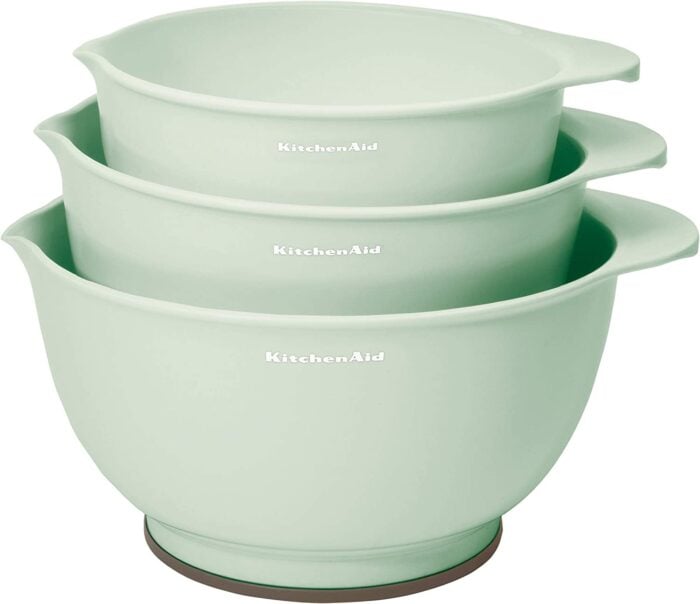 Set of Mixing Bowls
Classic mixing bowls in the prettiest pistachio green are a beautiful addition to any kitchen and make great kitchen gifts. Just $21!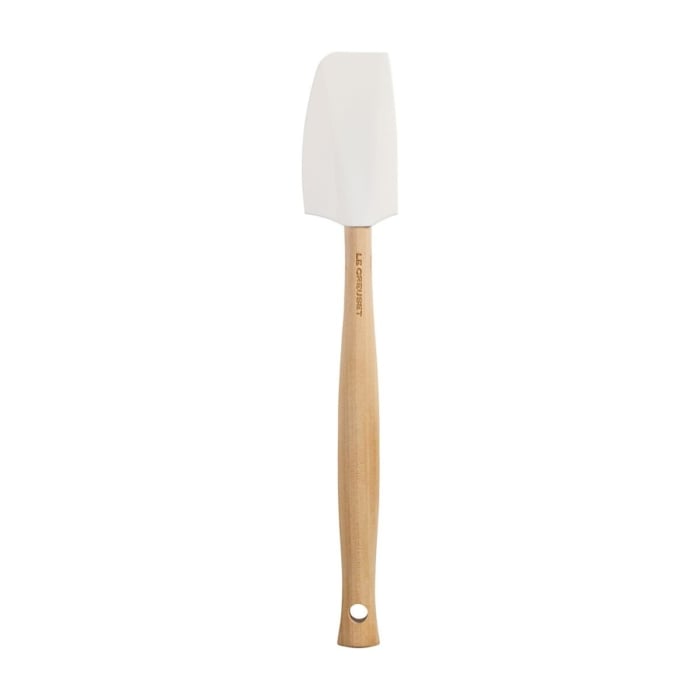 Le Creuset Silicone Spatula
A pretty addition to any set of bowls or tools! Just $11.00, too.
Ceramic Pie Crust Weights
Prevent your crust from bubbling for just $5.99.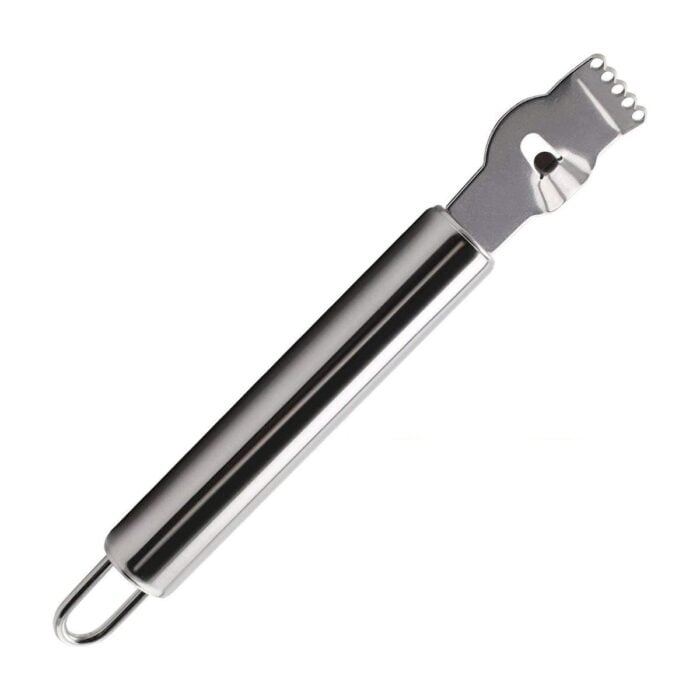 Zester
Such an important tool to have on hand for all your citrus recipes – just $7.99.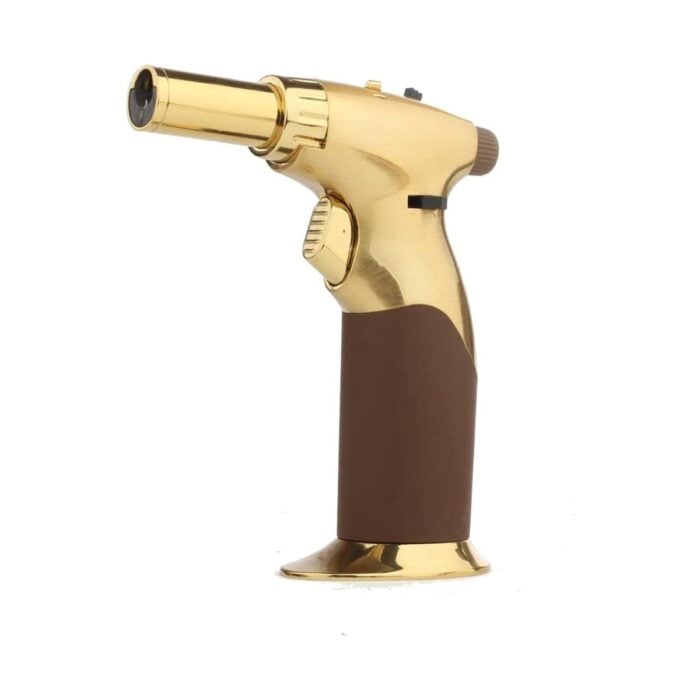 One Hand Torch
You can't make a good creme brulee without a torch! Or wait, maybe you can… but this makes it so much fun!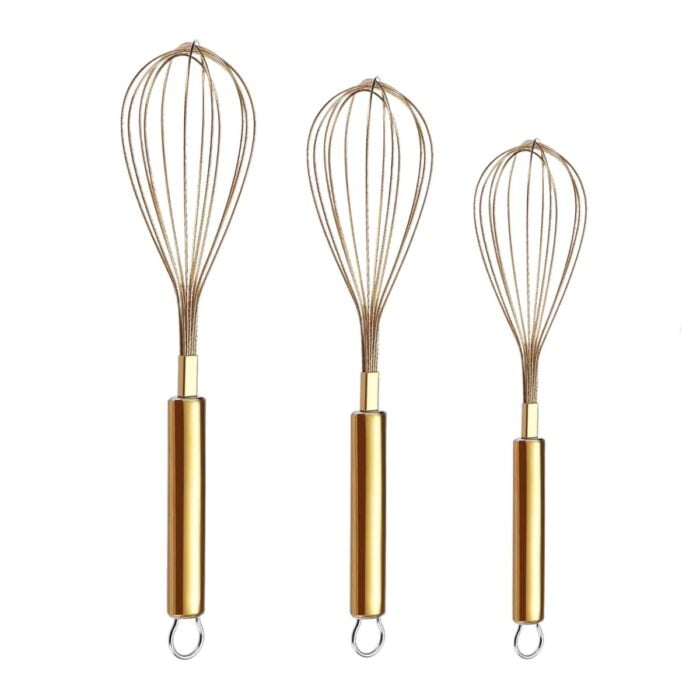 Set of 3 Gold Whisks
These pretty gold whisks will not only give you joy because of the color, but it's the perfect way to aerate so many foods.
Can't make a meringue without an efficient whisk!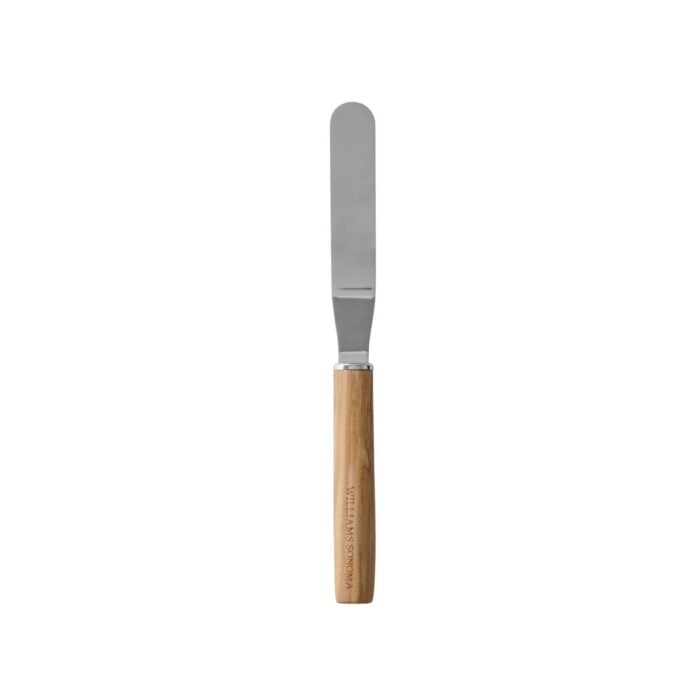 Offset Spatula
An offset spatula is a requirement for beautifully decorated cakes. It's one of those things a baker can't live without – no matter the flavor of frosting, these make every cake look better!
Baking Gifts for Serving and Styling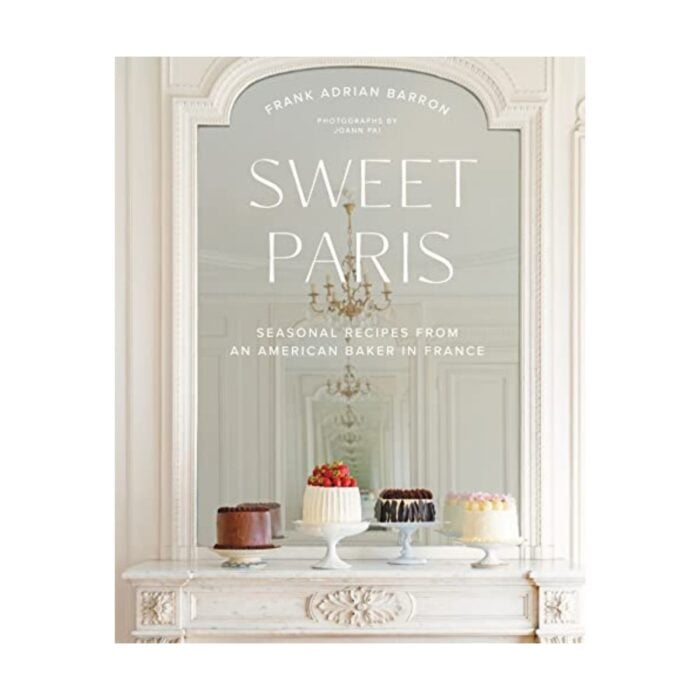 Sweet Paris
The prettiest new baking cookbook! Sweet Paris: Seasonal Recipes from an American Baker in France.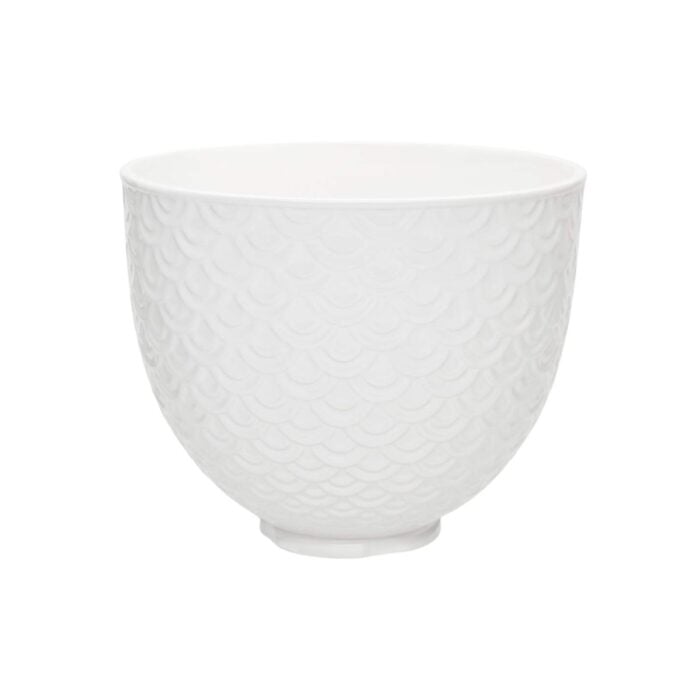 KitchenAid Bowl
A fabulous new bowl will customize this hard working kitchen appliance. I love this one with the prettiest lace texture – on sale for $74.95!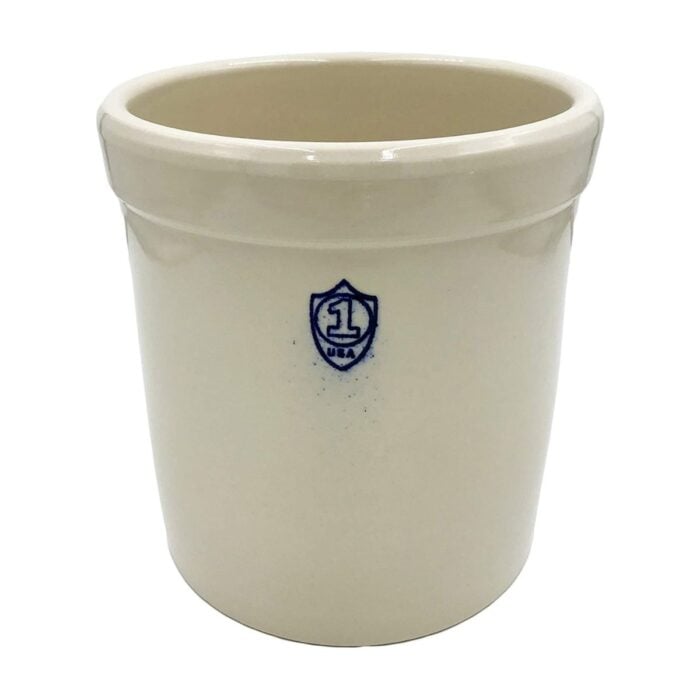 Ohio Stoneware Crock
Store your kitchen tools in this beautiful crock for a touch of farmhouse charm at less than $40!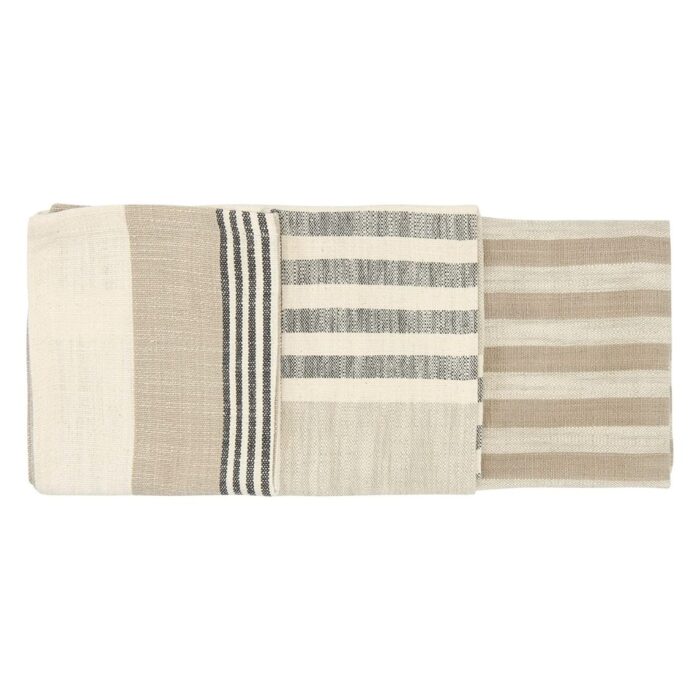 Tan & Grey Striped Cotton Tea Towels
Three tea towels for just $24.99.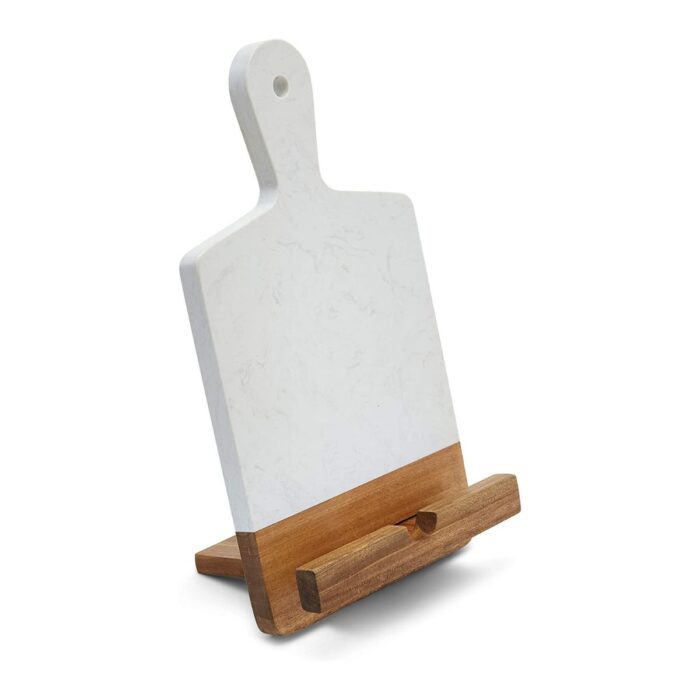 Marble and Wood Cookbook Holder
Created out of reclaimed wood, this cookbook holder can hold an Ipad, book, or anything else you can dream up!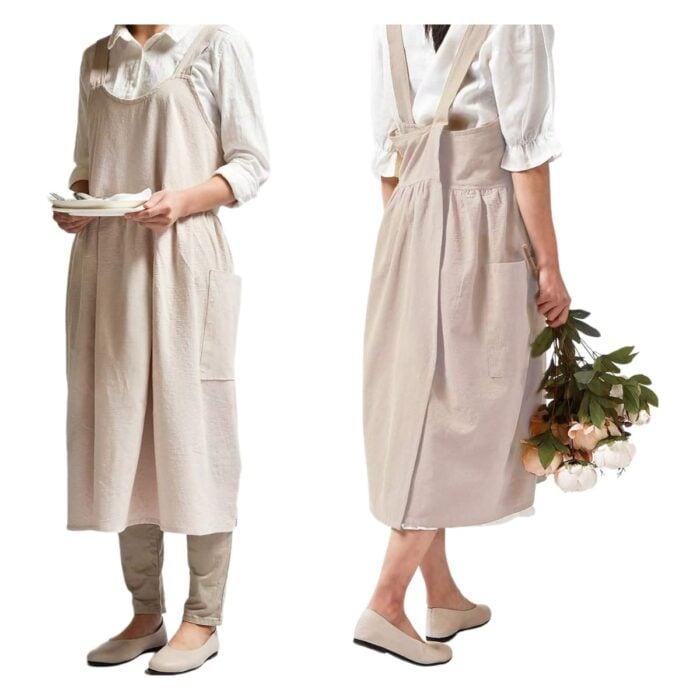 Linen Apron
I have this apron and it works really hard for me, at a great price point. Love the deep pockets!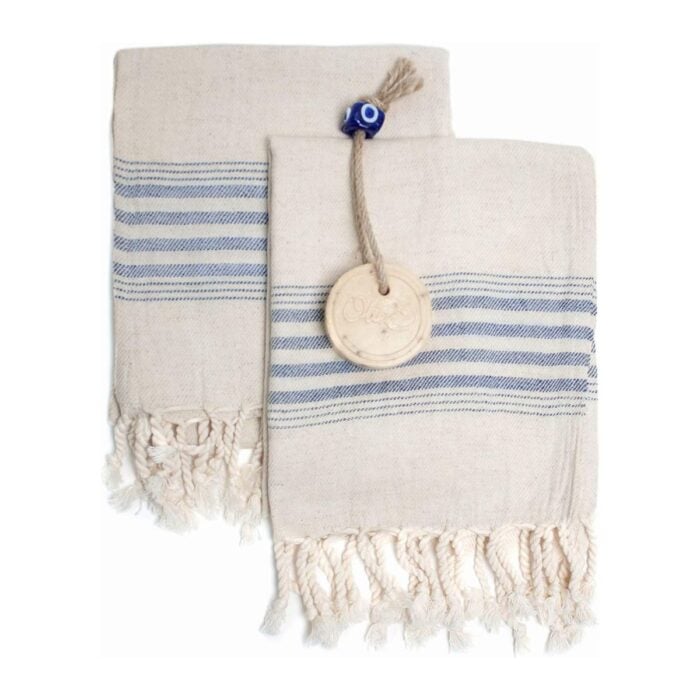 Striped Turkish Tea Towels
The prettiest set of two linen and cotton blend tea towels.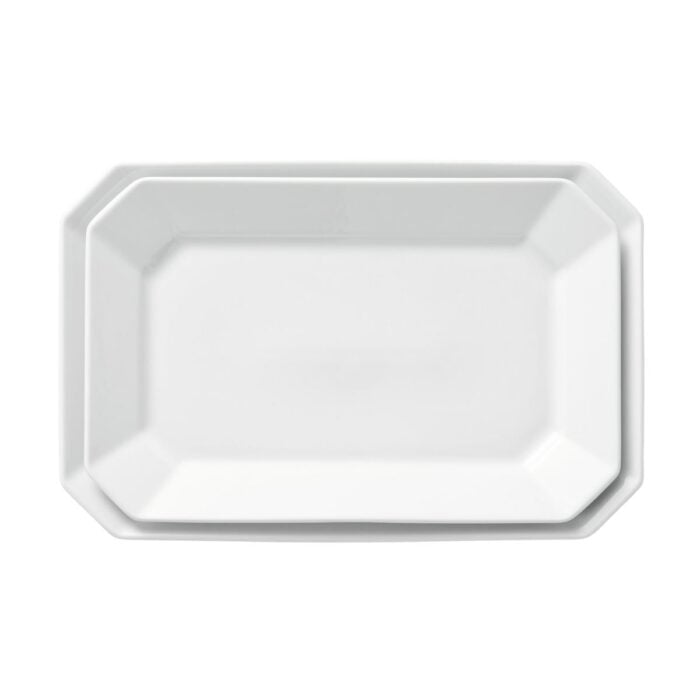 Octagonal Platters
This octagonal platter is one that I use often because it displays my favorite baked goods perfectly.
I use it for a variety of pound cake loaves, as well as appetizers and snacks of all kinds. So many readers have asked me where to buy one! $79.95 – $99.95
Homemade Additions to these Gifts for Bakers
Another classic way to customize a baking themed gift is to of course add something that you've freshly baked yourself! What could be cuter? Especially if your kids help contribute, this might be the sweetest gift around.
Consider combining any of the above baking gift ideas with something your family makes. A few of my favorite fresh baked ideas for gifting?
Let's keep in touch! Receive exclusive content, including never-seen-before photos, our favorite home decor DIYs and more!