If you're searching for ideas for those friends and family members who enjoy spending time in the kitchen, we've got you covered! I hope you enjoy this round up of my very favorite kitchen gifts.
These are fabulous gifts for chefs and anyone in your life who loves to cook, bake, and entertain.
These are kitchen essentials that I love and use in our home. There's something for everyone in this complete gift guide!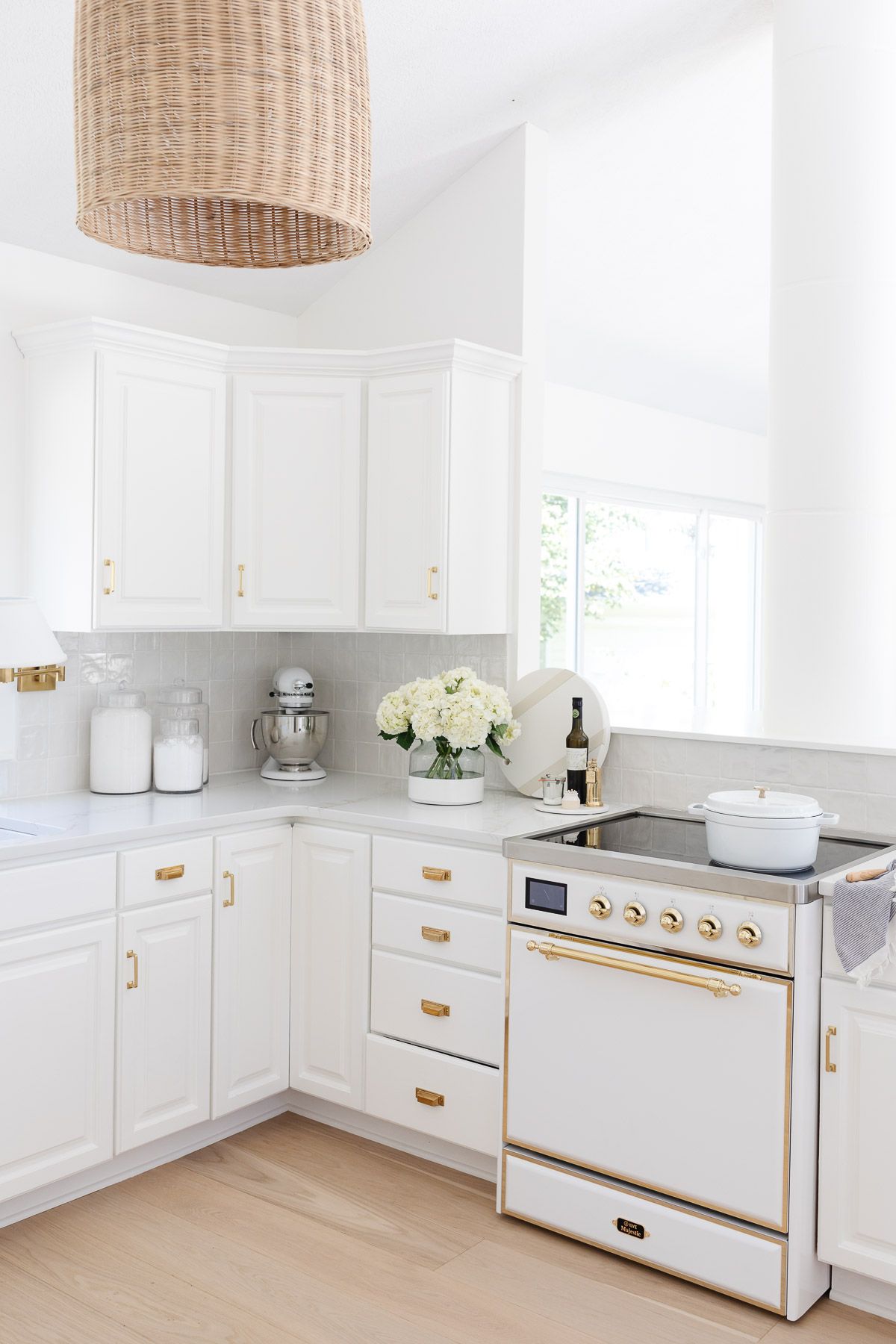 As I prepare this year's gift guides, I am also updating a few favorite gift guides from the past as classics never go out of style.
Call me crazy, but I love receiving kitchen gifts for Christmas. In fact, for the last few years, that's what I've requested. How many people do you know (including yourself) that have said we should all have a 10 year anniversary shower to rebuild your kitchen tools?
Well, today I'm sharing some of my favorite kitchen gifts for yourself, a friend or family member. I'm creating a variety of gift guides to suit every buyer and recipient.
I've recently shared a round up of 25 homemade gifts, Stocking Stuffers for Tweens and Teens, and my Christmas gift guide has categories for everyone on your list!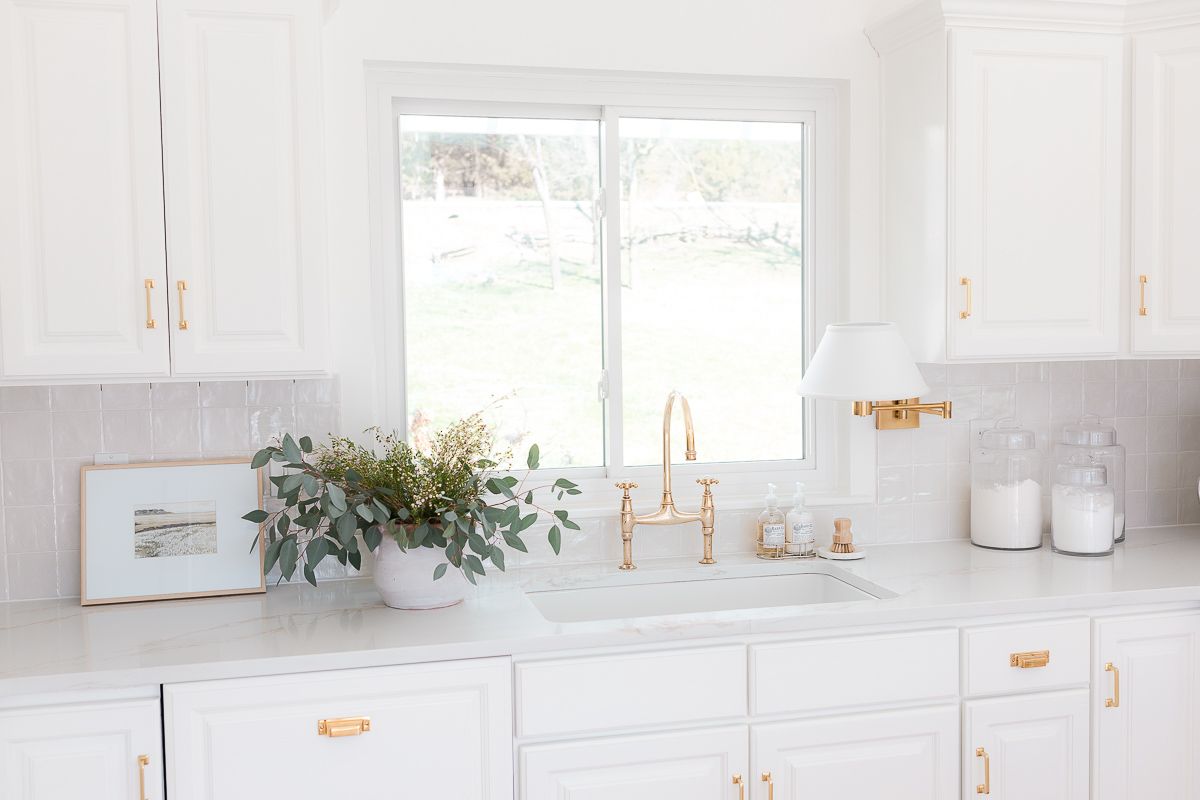 Kitchen Gift Ideas
I have so many kitchen favorites, but I narrowed my selection down to the pieces I use regularly and are versatile. Just great, long-lasting classics that make life a little easier and cooking and baking a little more fun!
Read all about my Favorite Kitchen Gadgets here.
Tips
Pair any of these gifts with something homemade from your own kitchen – I promise they will love it!
Or, print these beautiful Recipe Cards for a special gift that will help personalize any of these items.
Don't skip my favorite experience gift ideas, too. A cooking class or cookie decorating class is a great idea for any home chefs in your life!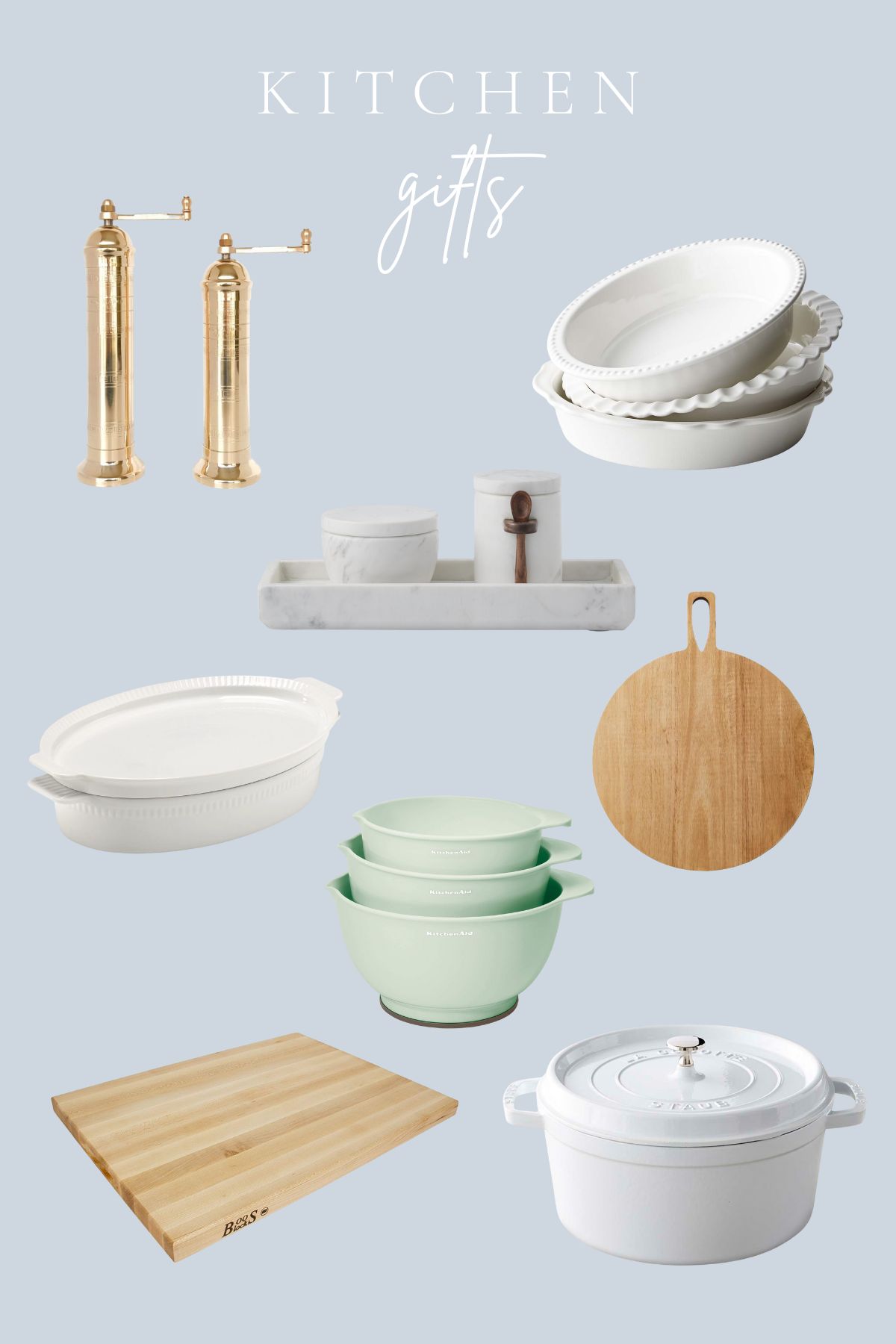 For Stovetop and Oven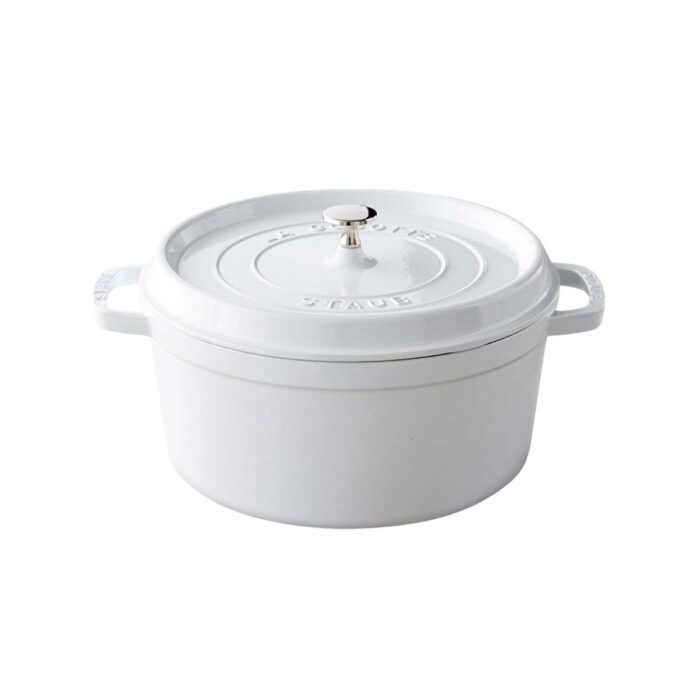 Dutch Oven
Staub cast iron cookware, like this Dutch oven, is essential in my kitchen. It's also an item many people don't want to buy for themselves – it's a winner of a gift!
I tend to use the 7 quart the most frequently! If you're looking to spend less, this Cuisinart is beautiful too, and under $100!
Coq Au Vin
My Coq Au Vin works just as hard braising beef and browning chicken evenly. It's a staple that can be passed down from generation to generation.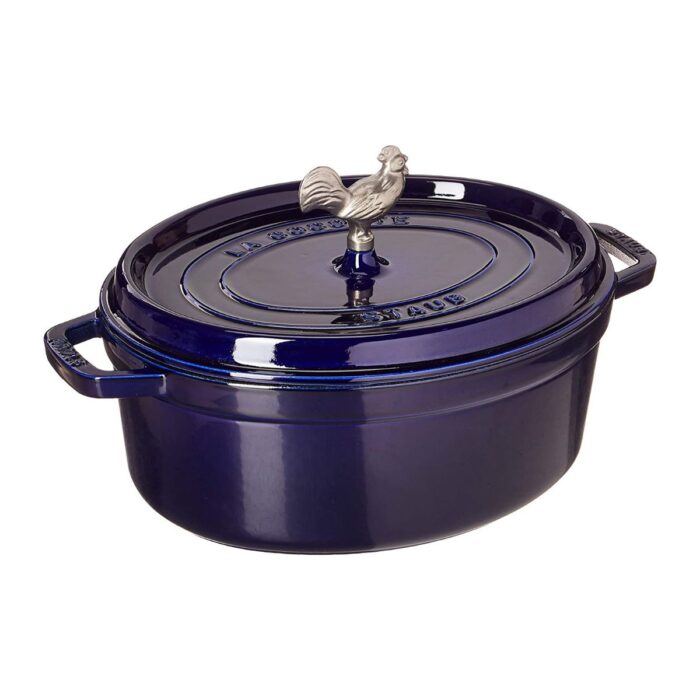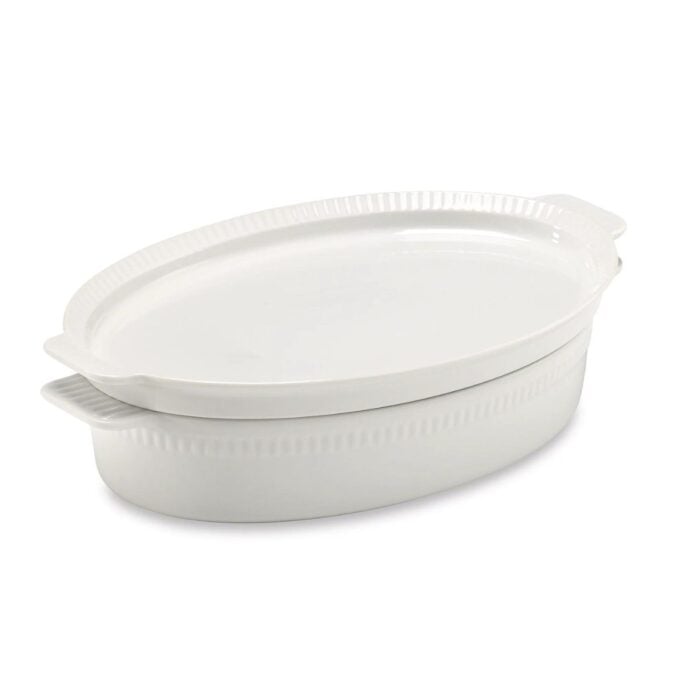 Lidded Oval Baker
I love a piece that is both useful and beautiful, especially if it goes from the oven to the table with ease! This one is an incredible price point at just $19.88!
Stainless Steel Pans
I turned in my old non-stick set in favor of dishwasher safe stainless for our St. Louis kitchen. I no longer question if we're getting a little extra "seasoning" in our dinner.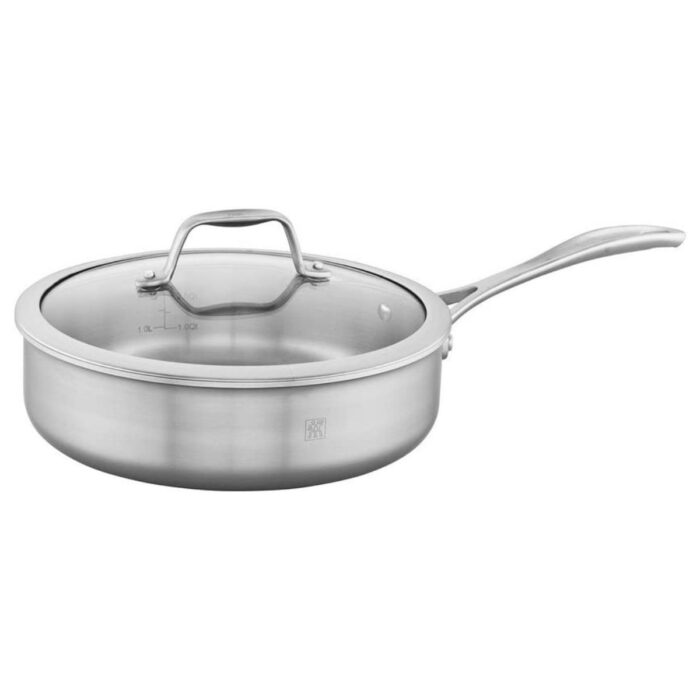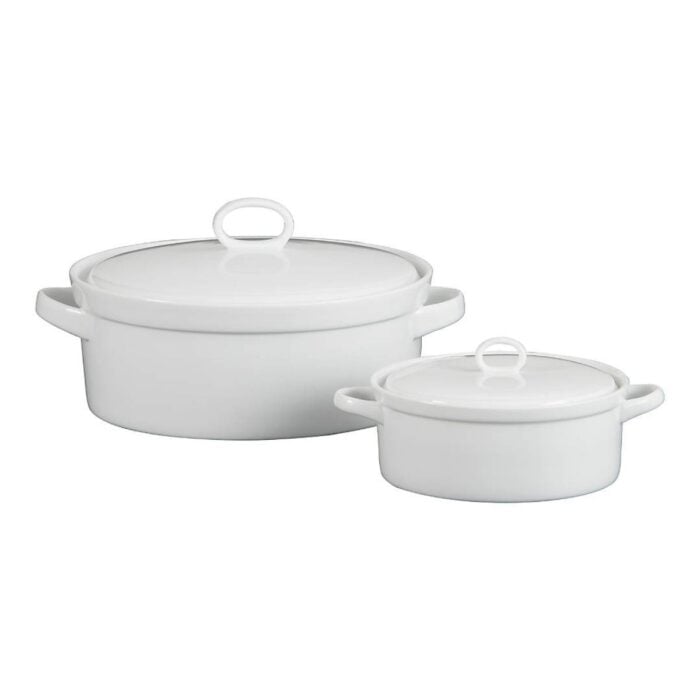 Lucerne Casserole Dishes
This line of casserole dishes is one that I turn to again and again. With simple, clean lines and fitted lids, they are wonderful for Thanksgiving side dishes and beyond. Affordable, too! $17.95 – $34.95
Caraway Cookware
These pretty ceramic cookware pieces are so beautiful in our lake kitchen! Read more about them in our Pots and Pans Storage guide.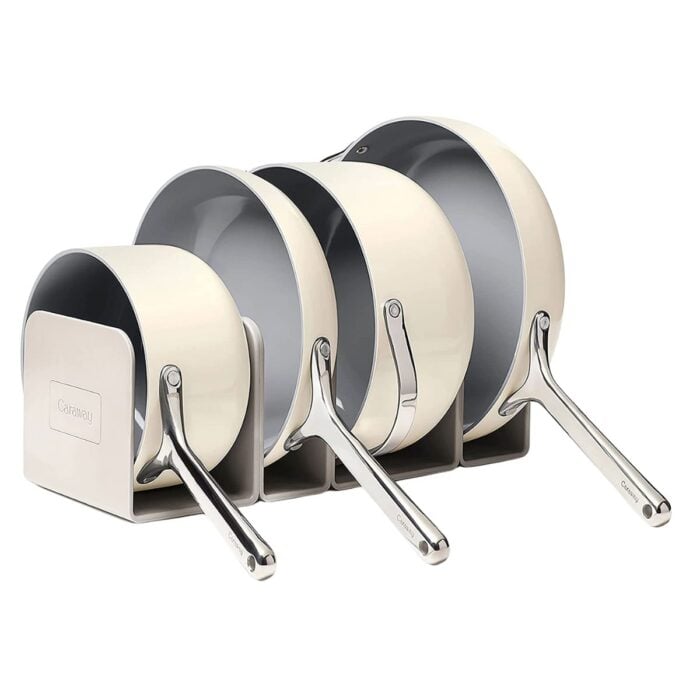 For Prep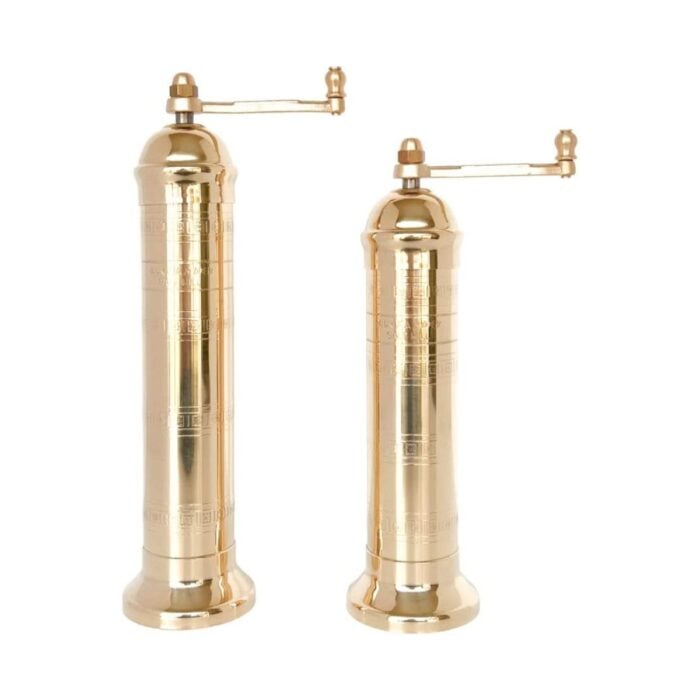 Brass Salt + Pepper Mill
It doesn't get any more beautiful than this! These stunning pieces can grace on any countertop with ease.
Pasta Maker Attachment
If you have a KitchenAid mixer, it's so easy with this attachment, and takes the same amount of time as it does to prepare boxed noodles. $169.99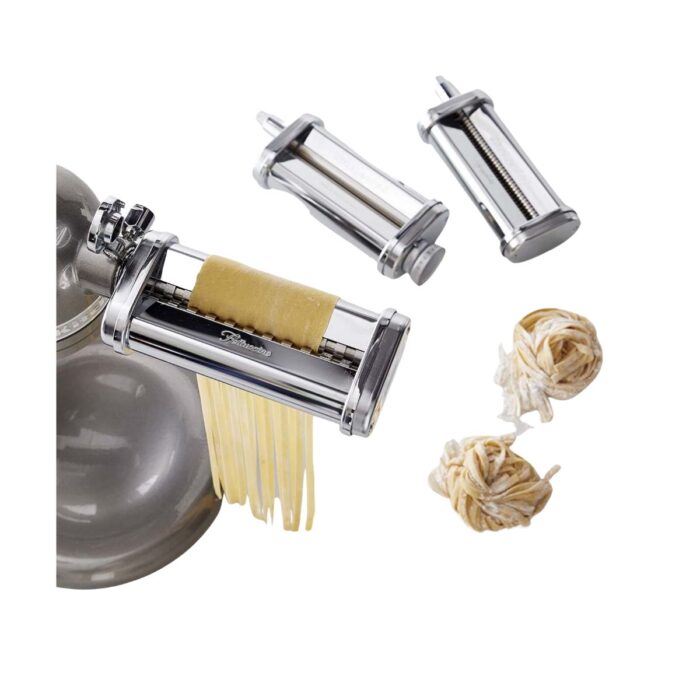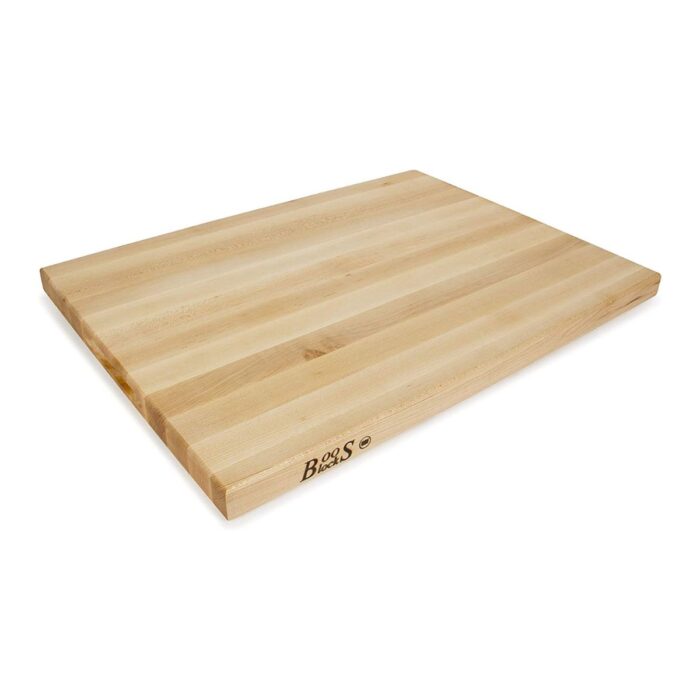 Boos Block Cutting Board
When we got marble countertops, I got a Boos block that we leave out 24/7. Many years later, it's still going strong.
Can Opener
When I say this thing changed my life… I mean it! $29.99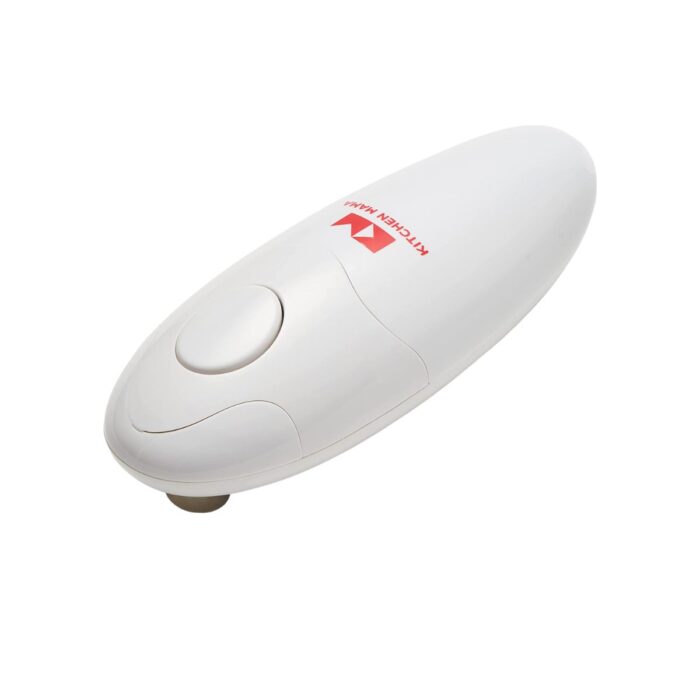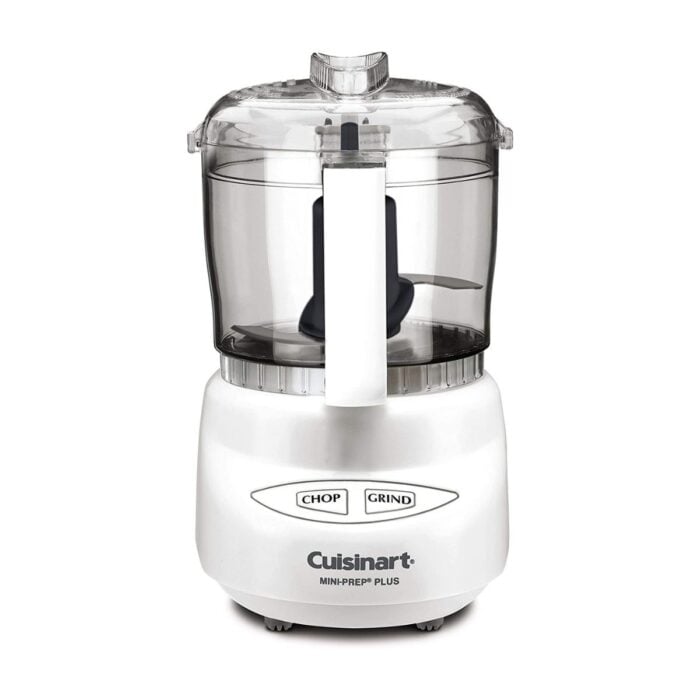 Mini Food Processor
I'm not much of a fan of small kitchen appliances because they consume so much space, but this mini food processor packs a lot of punch and is less than $40!
15 Piece Knife Block Set
I adore my Zwilling knife block and knives, but this more affordable white and gold set is gorgeous, with great reviews!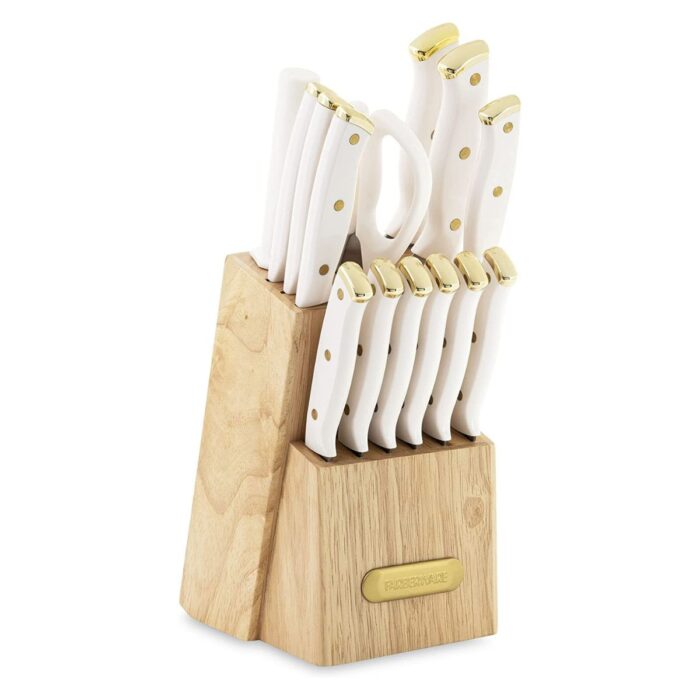 For Baking
In the interest of efficiency, these are just a few of my favorite baking gifts. See my complete guide to the best gifts for bakers here.
KitchenAid Bowl
A fabulous new bowl will customize this hard working kitchen appliance. I love this one with the prettiest lace texture – on sale for $74.95!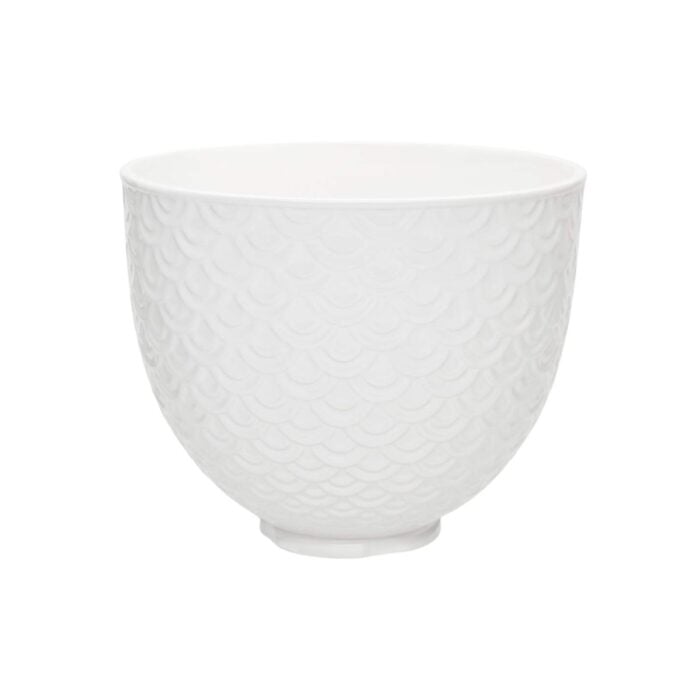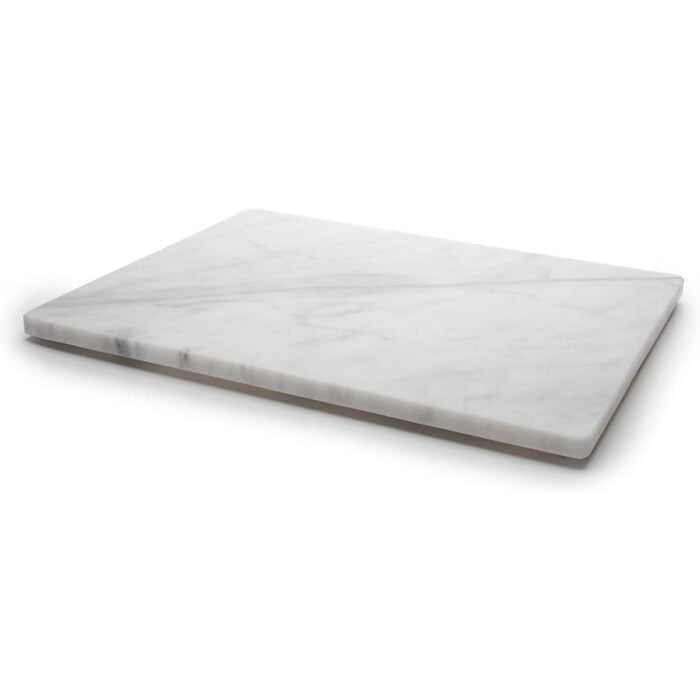 Marble Slab
I use my marble pastry slab when making cutout sugar cookies, cinnamon rolls and even when I'm prepping a lot of pasta to entertain. It even looks pretty sitting on the countertop!
Copper Measuring Tools
I know everyone has measuring cups, but these pretty copper measuring cups make baking even more fun and clean surprisingly well. I feel the same about my copper measuring spoons.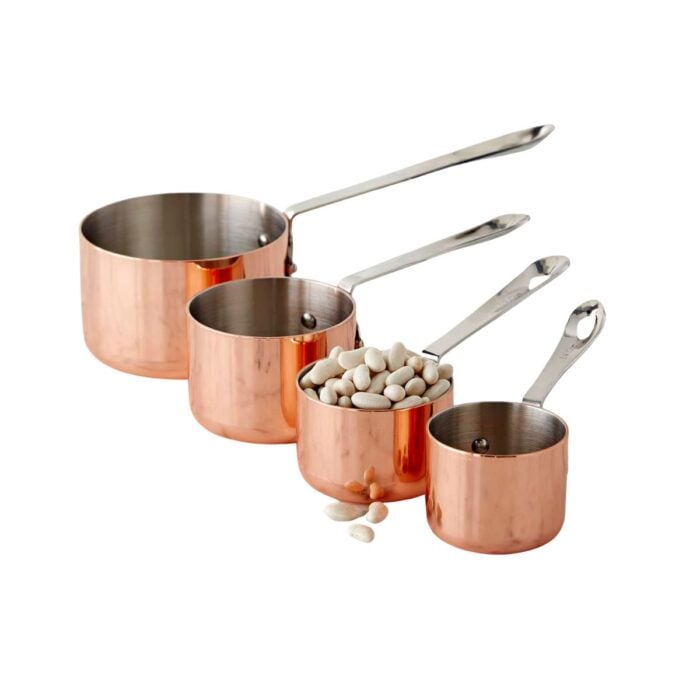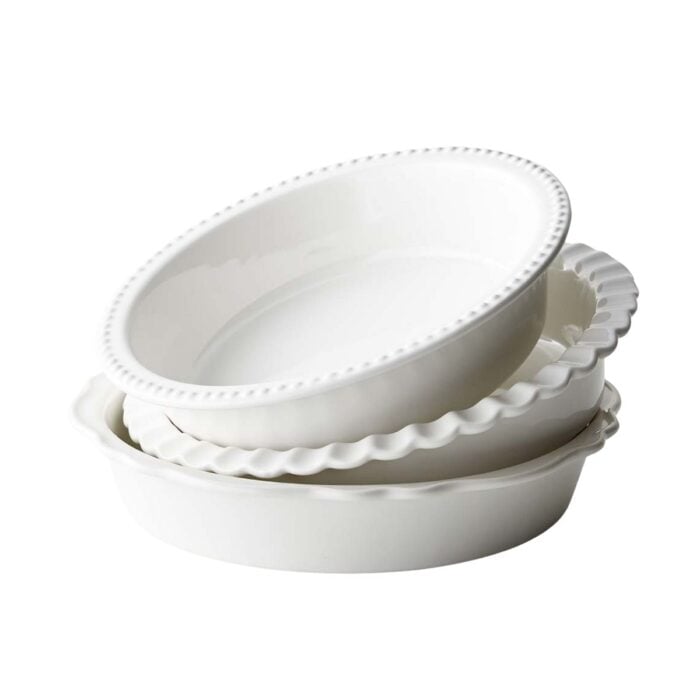 Stoneware Pie Dish Set
This is the prettiest set of three stoneware pie dishes – perfect for the baker in your life! They'll display as beautifully as they bake. $79.95
Goldtouch Bakeware
A few years ago, I upgraded to this bakeware and have never looked back. They bake evenly, are effortless to clean, and look just as pretty today as when I received them! (The 6 piece set pictured is often on sale for $99.95)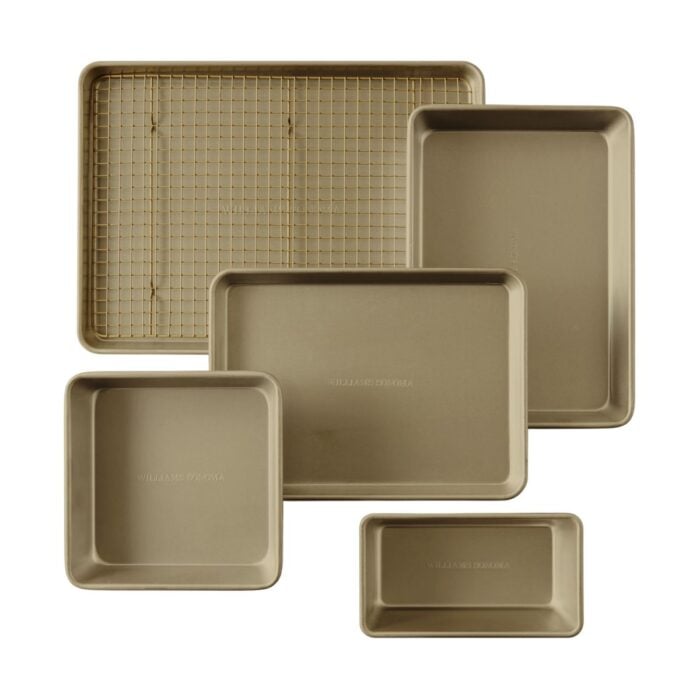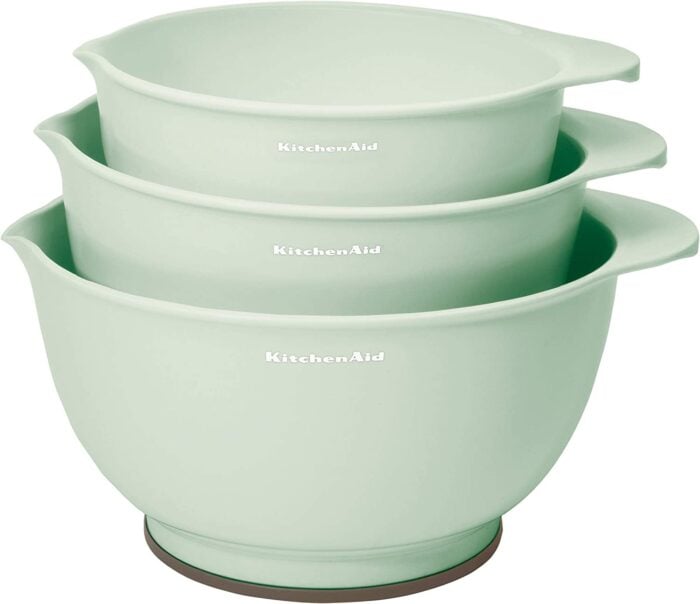 Set of Mixing Bowls
Classic mixing bowls in the prettiest pistachio green are a beautiful addition to any kitchen and make great kitchen gifts. One set of functional, stackable mixing bowls saves space. Just $21!
Blue Floral Loaf Pan
What a fun (and lovely) way to bake up a loaf of your favorite cinnamon bread. Just $21.99!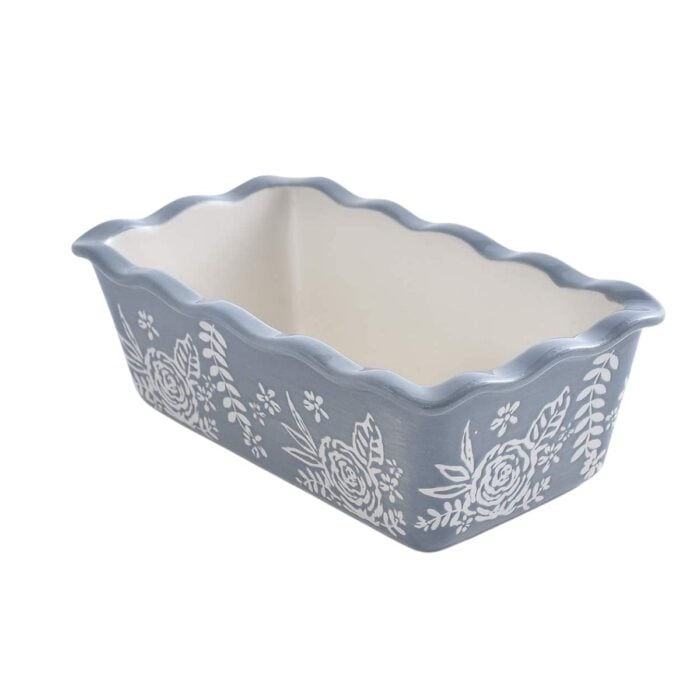 For Countertops, Serving and Storage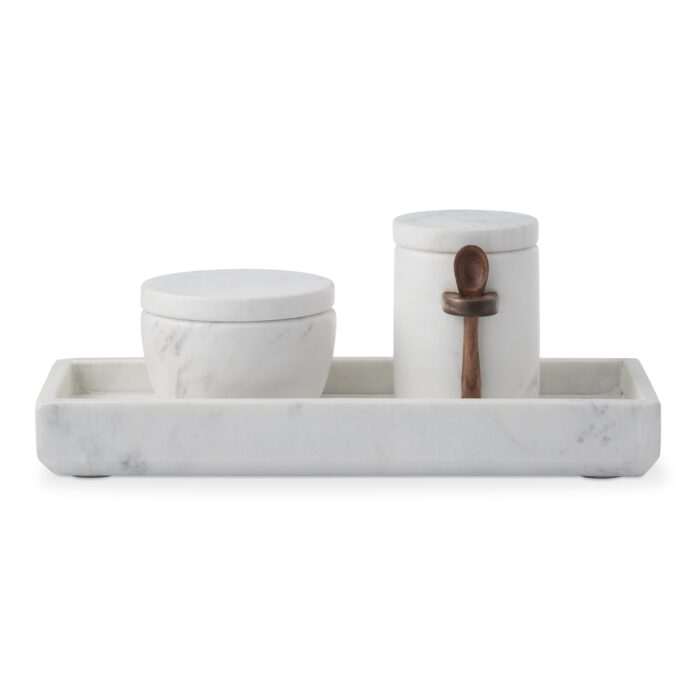 Marble Spice Keeper Set
This is a gorgeous gift that will fit into any type of kitchen – from a farmhouse kitchen to a modern style.
Rattan Cheese Knife Set
Handwoven rattan adds so much charm to a functional knife set. Perfect for serving your guests in style and also makes a lovely hostess gift.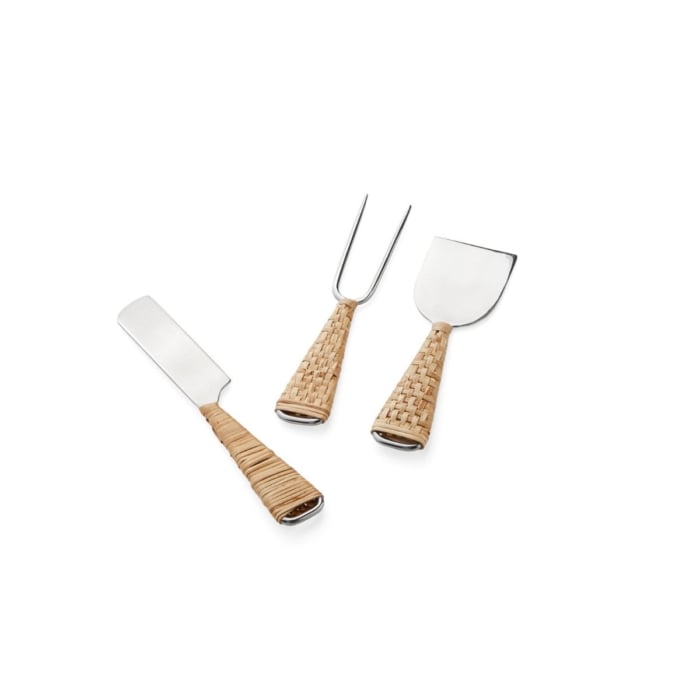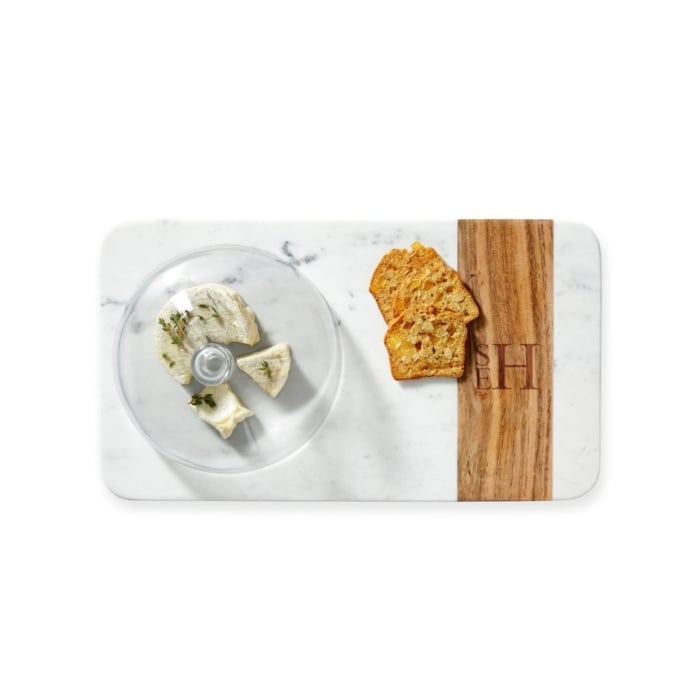 Marble and Wood Cheese Board with Cloche
The perfect gift for the entertainer in your life – and a great hostess gift, too. Just $69.99 on sale!
Set of White Marble Bowls
These are so pretty for salt, spices, and anything you heart desires! Just $52.00 for this set of four.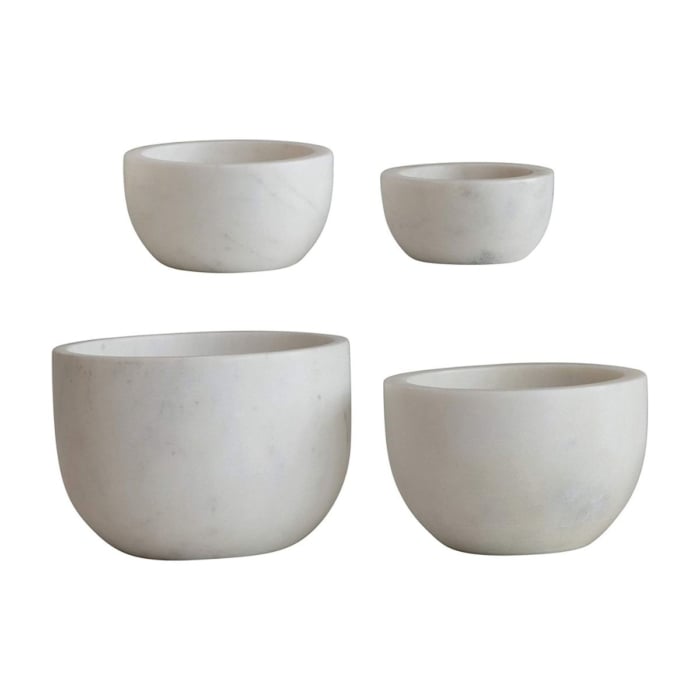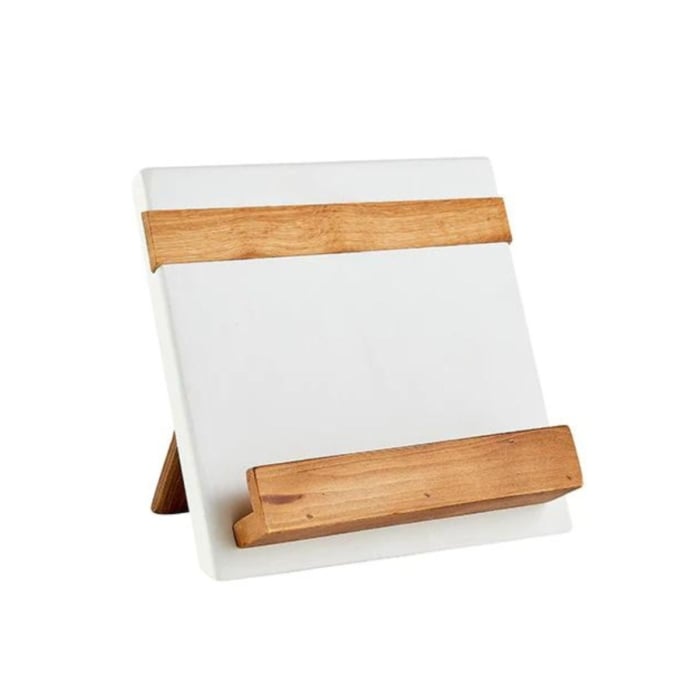 Marble and Wood Cookbook Holder
Created out of reclaimed wood, this cookbook holder can hold an Ipad, book, or anything else you can dream up!
Charcuterie Board
You can't go wrong with a classic, timeless gift – especially when it's so affordable. Just $15.99!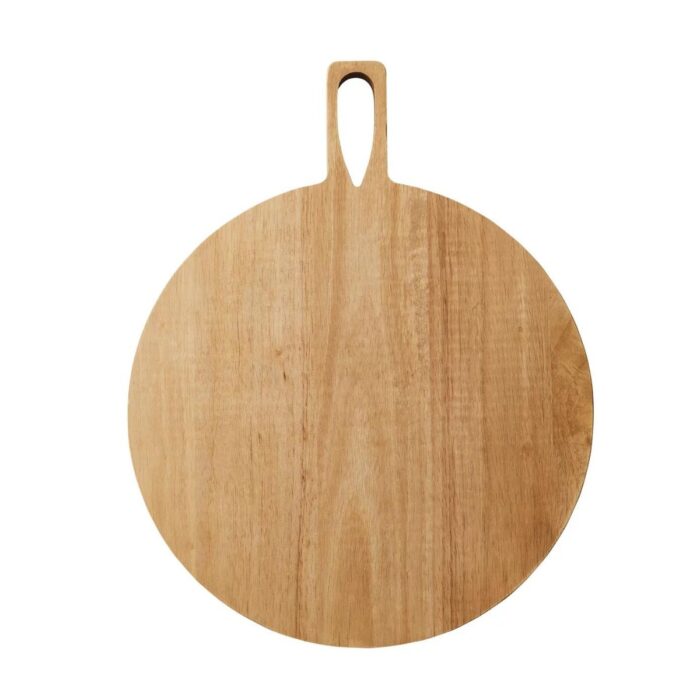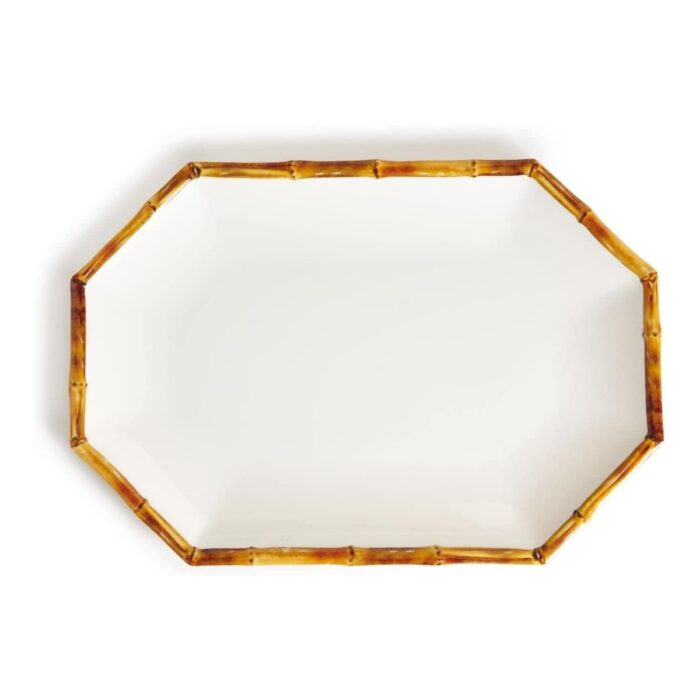 Bamboo Serving Tray
At under $40, this is the prettiest way to display appetizers, desserts, and more!