Our skinny Christmas tree that nestles into any space with ease. A pre-lit tree offers a magical glow and effortless decorating for the holidays.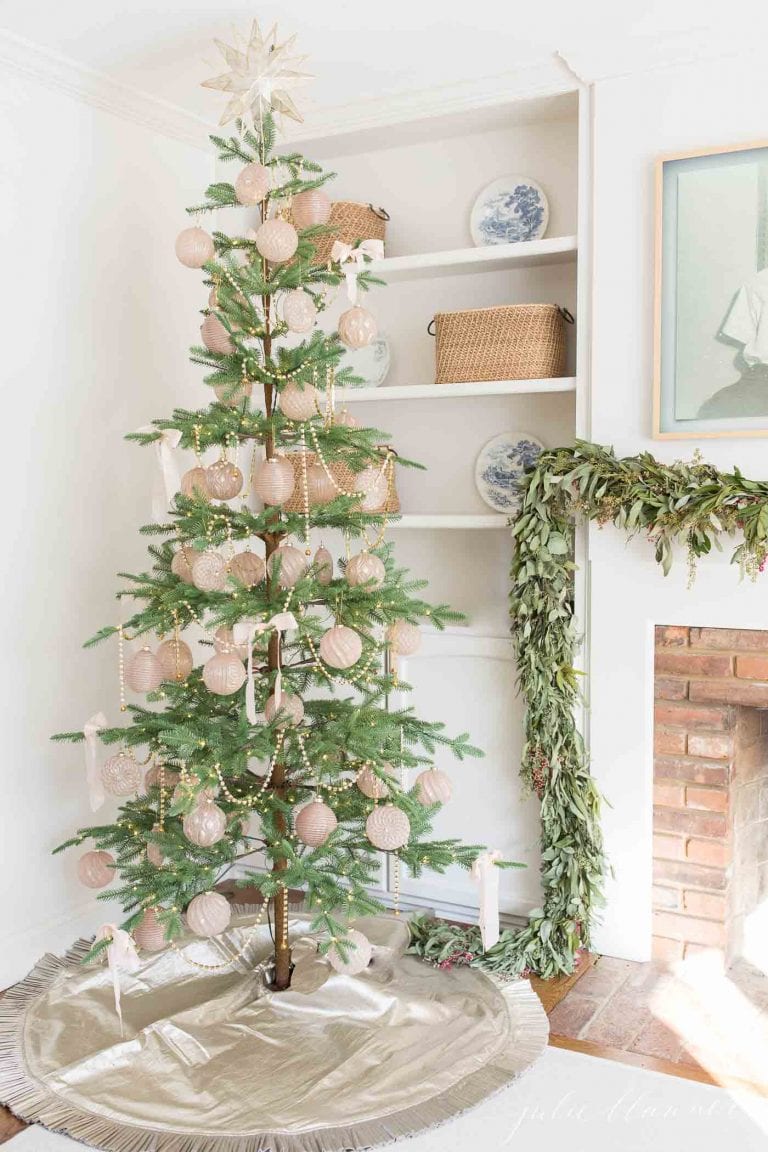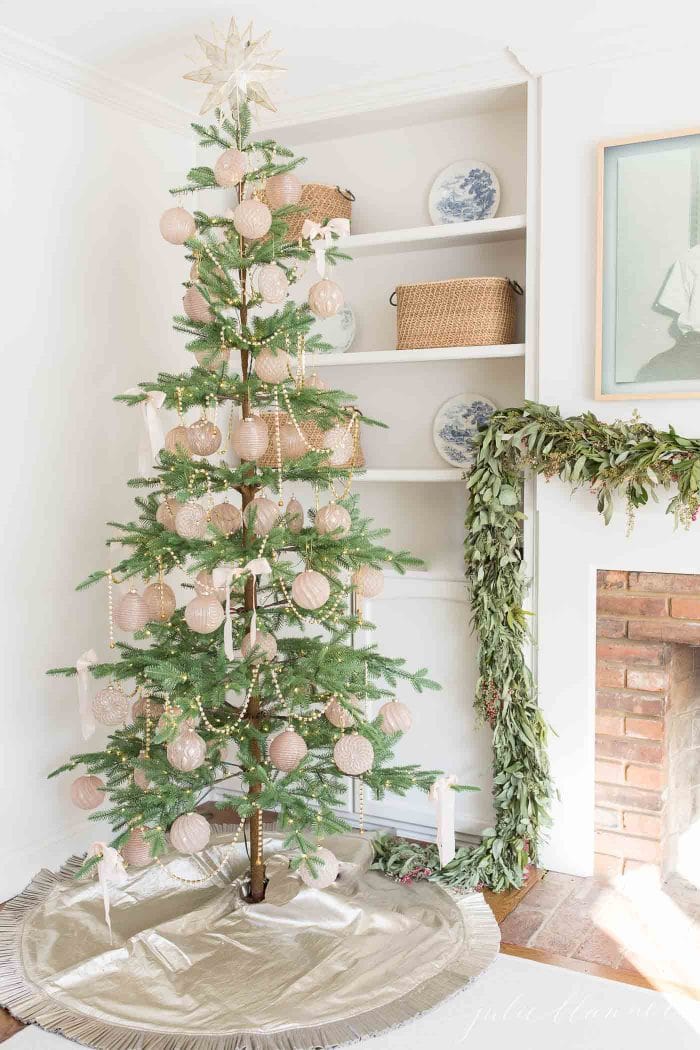 Over the past 3 years, we've done a lot to make our cozy living room feel larger including removing the wet bar behind where the skinny Christmas tree is and wall between the foyer and living room, but the footprint hasn't changed. It's a small living room which demands a slim Christmas tree – and that's okay!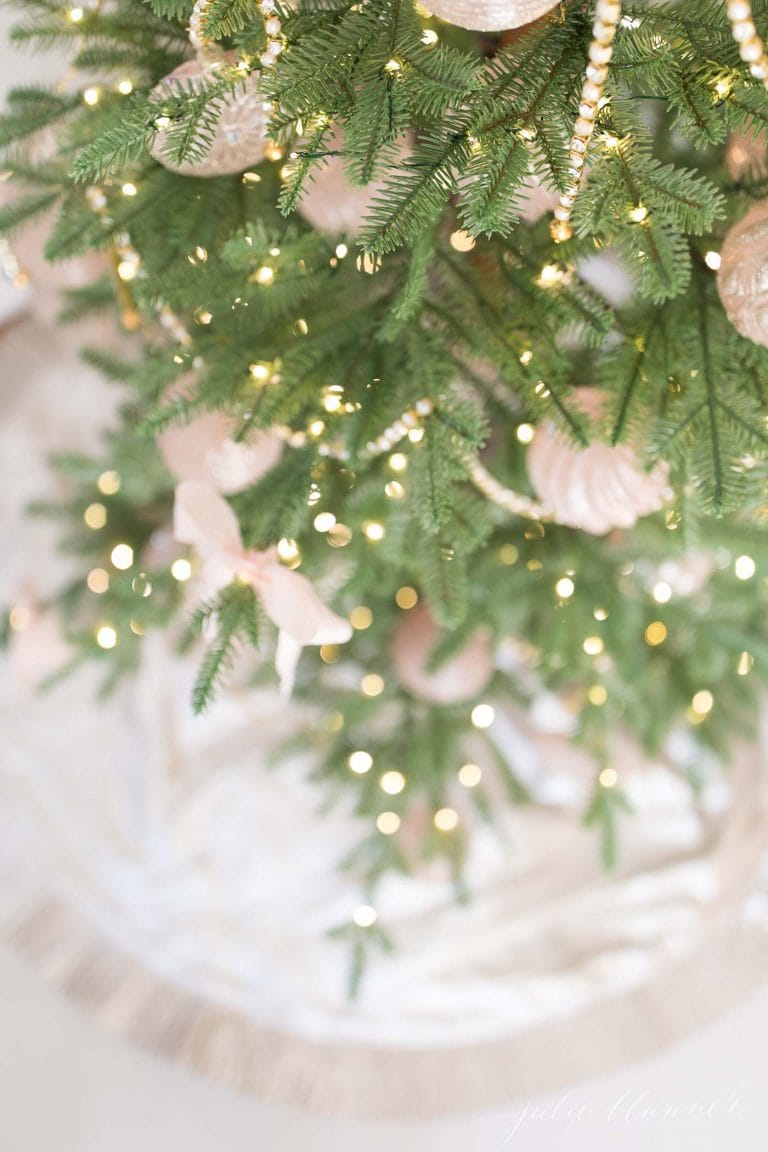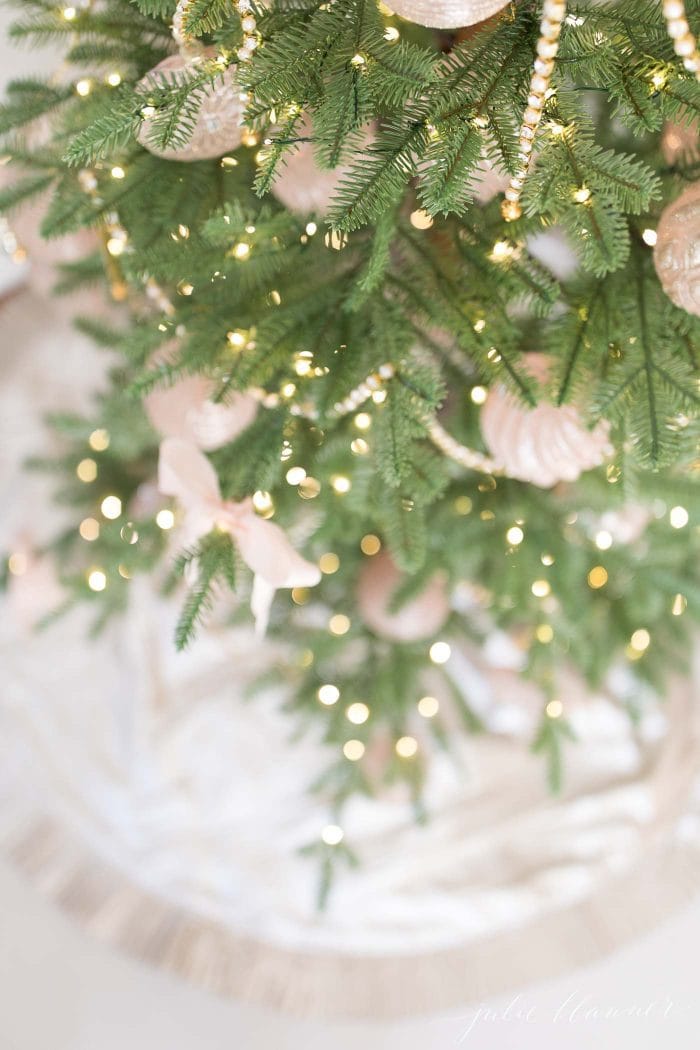 Of course we all dream of grand spaces with high (coffered) ceilings, but it isn't always a reality, so I chose a grand 7′ pre-lit tree that feels magical and is the perfect scale for the space. It doesn't overwhelm our living room but adds so much whimsy and charm!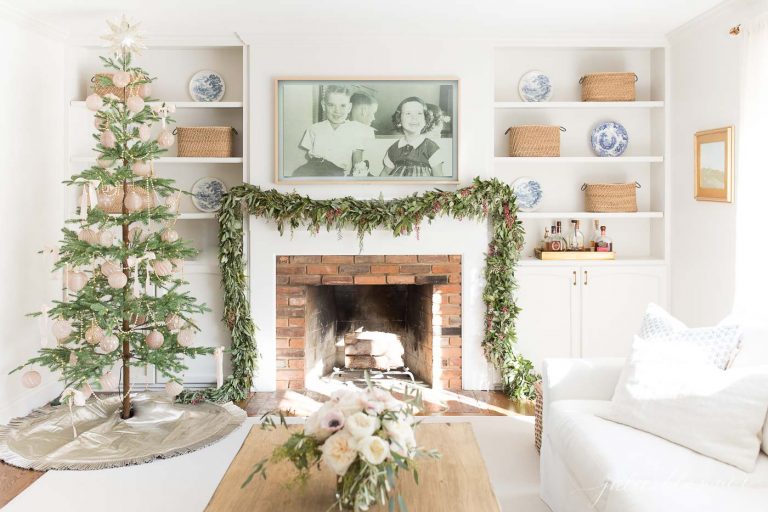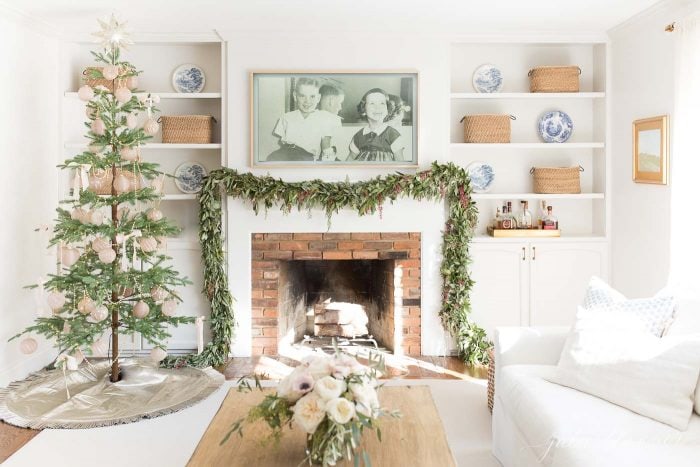 I absolutely love real trees; however given my job I tend to decorate a couple weeks prior to Thanksgiving and they just don't last through Christmas. A pre-lit tree is always magical with lights strung throughout each and every branch – which is difficult to achieve with a real tree.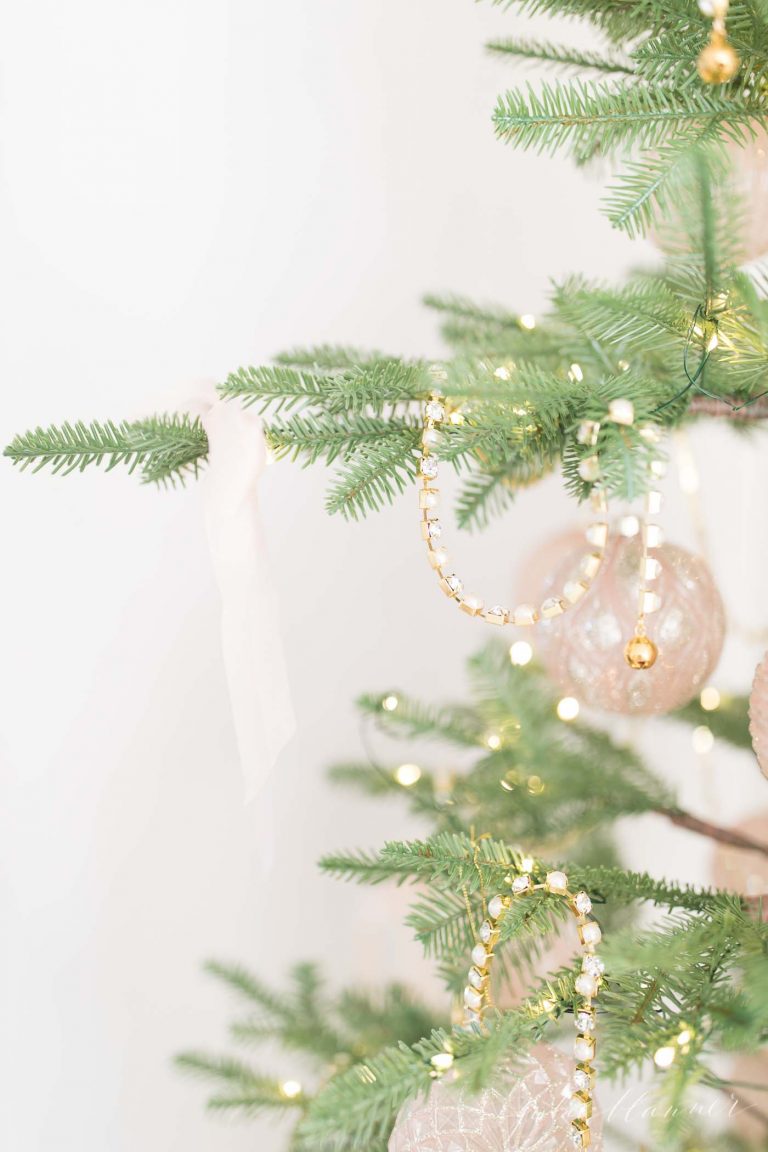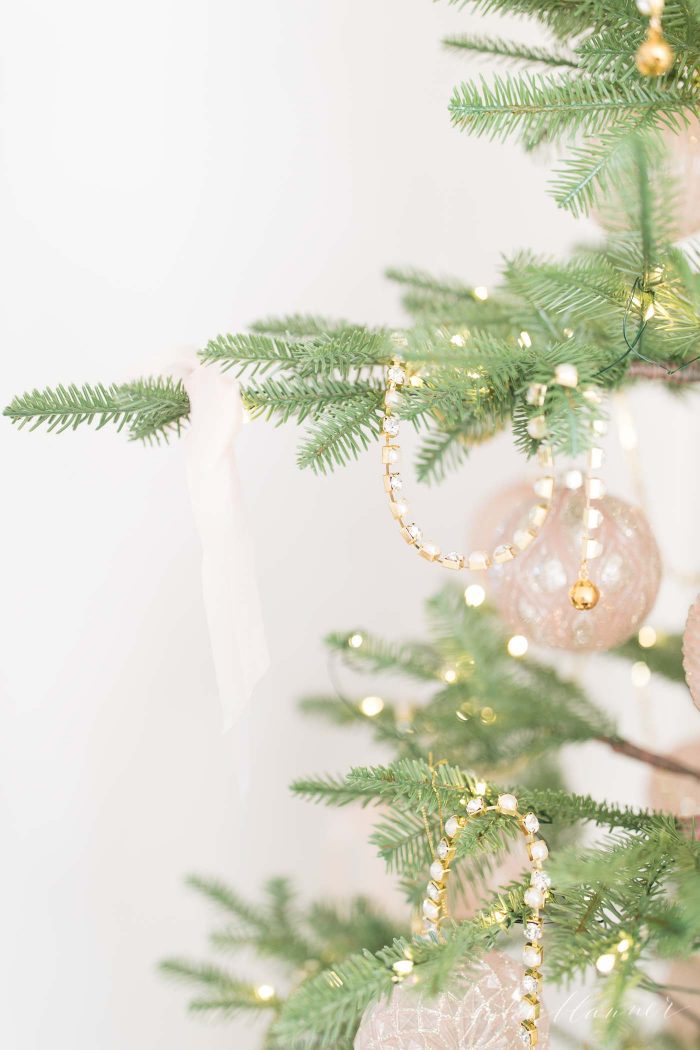 So I chose this 7.5′ Alpine Balsalm Fir and adorned it with pretty pink ornaments, jeweled Christmas tree garland, a starburst tree topper and platinum tree skirt.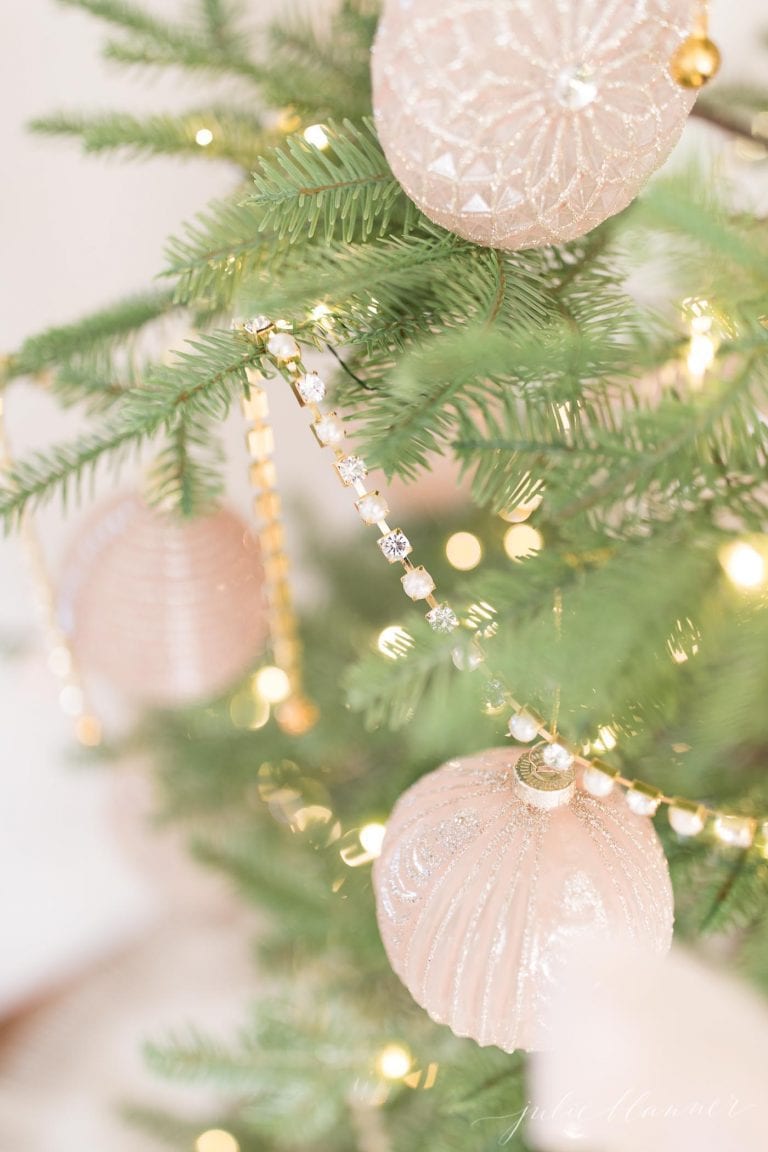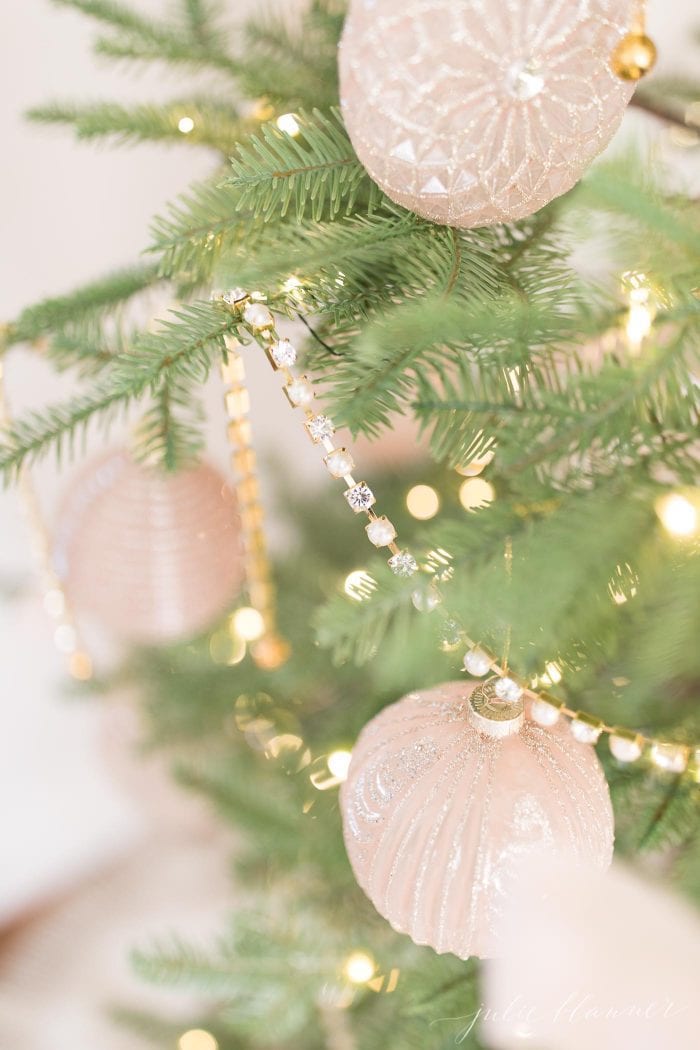 The pearl and crystal garlands drape so effortlessly and have a sweet little bell at the end. The glow of the lights of the pre-lit tree make them twinkle.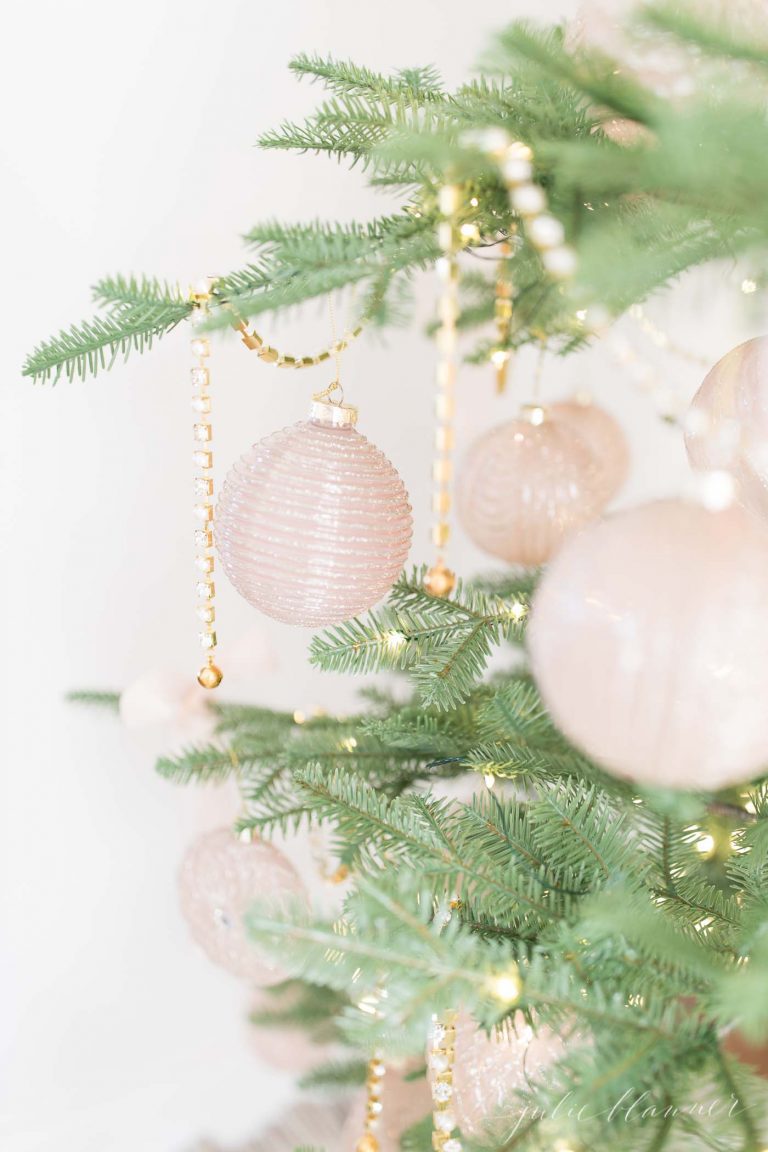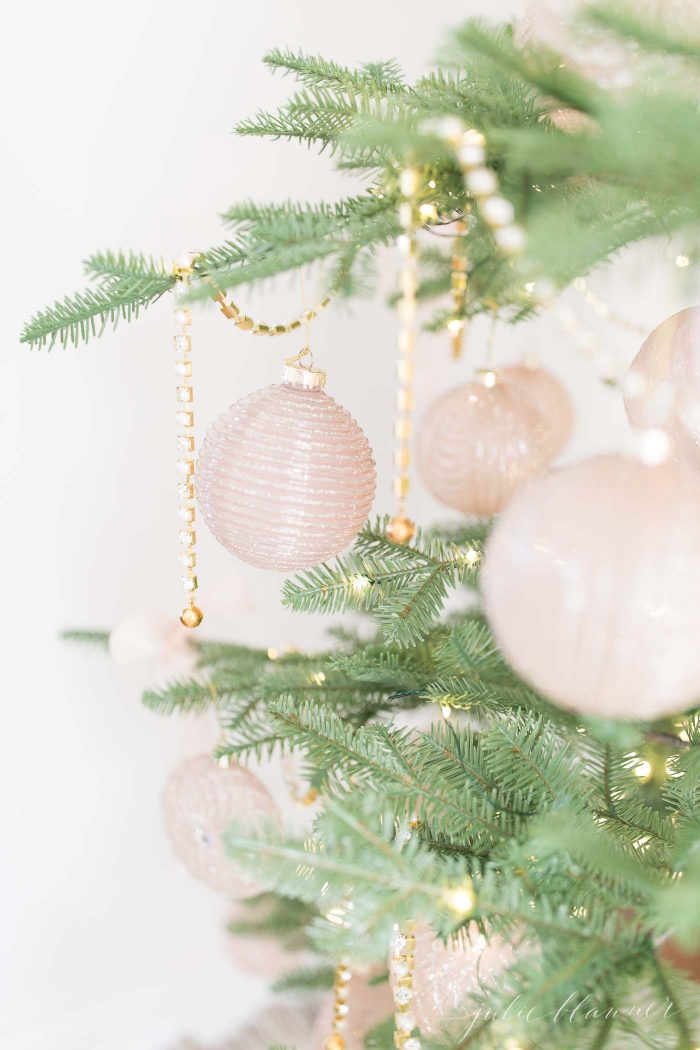 I tied a few silk bows to the ends of branches throughout for a touch of effortless elegance.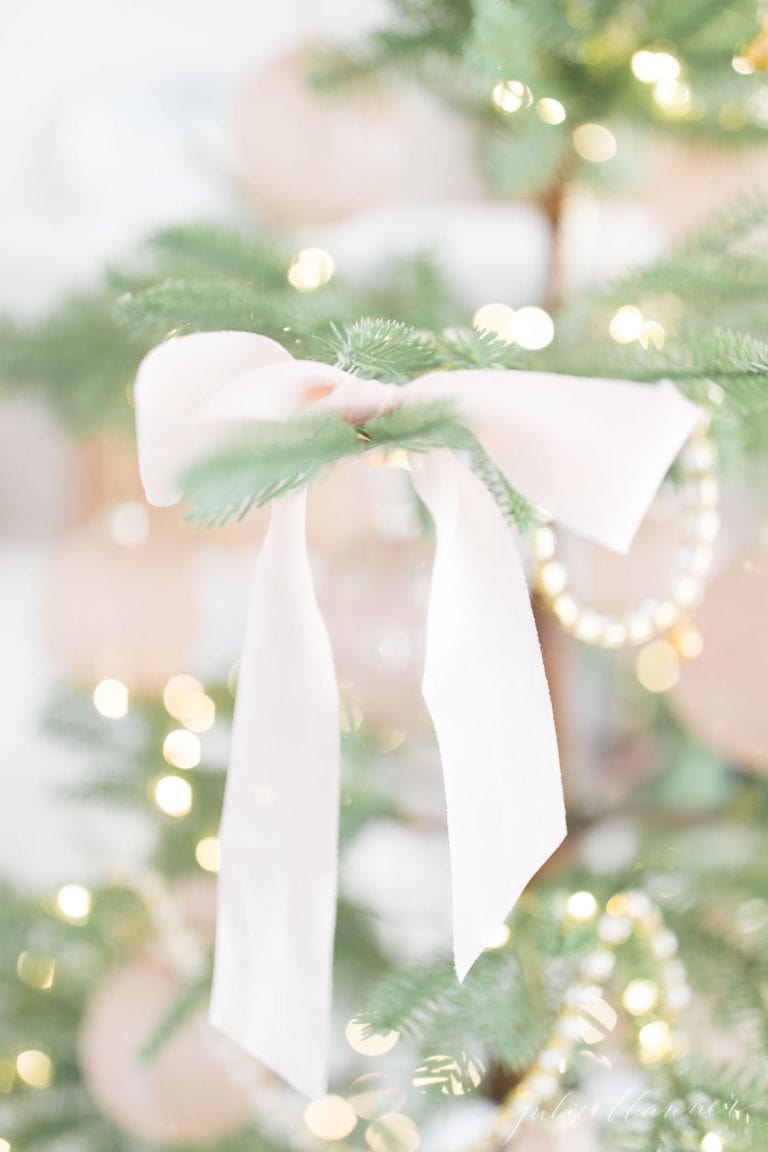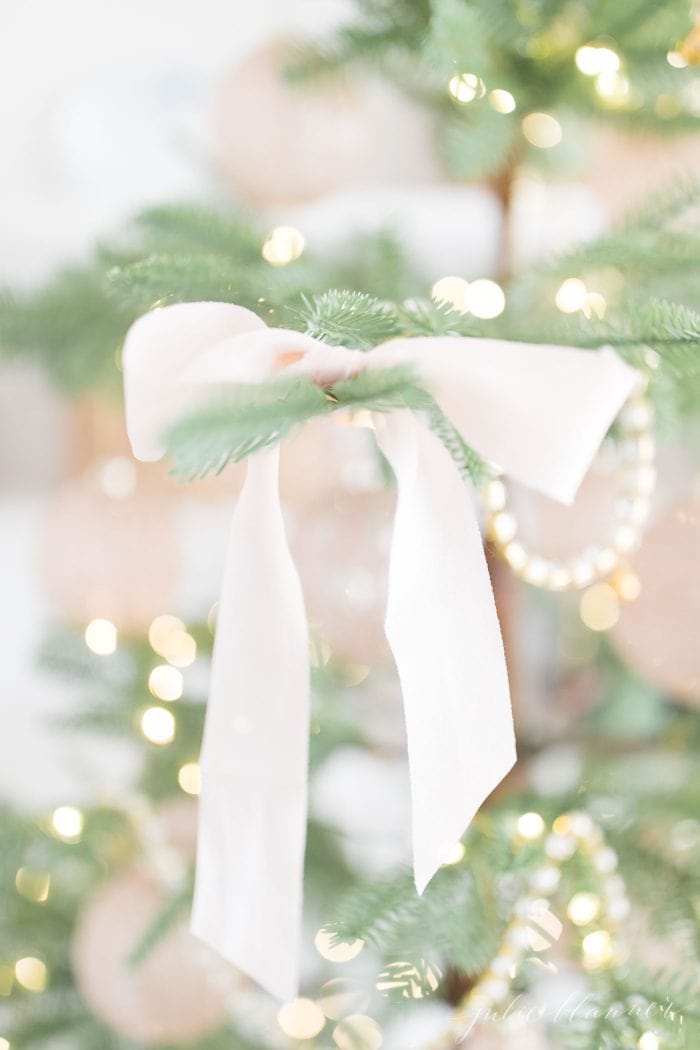 The skinny Christmas tree nestles perfectly in the corner between our living room and kitchen. It's seen from the moment you walk into our home and because it's a pre-lit tree, you can also get a glimpse passing by on the street.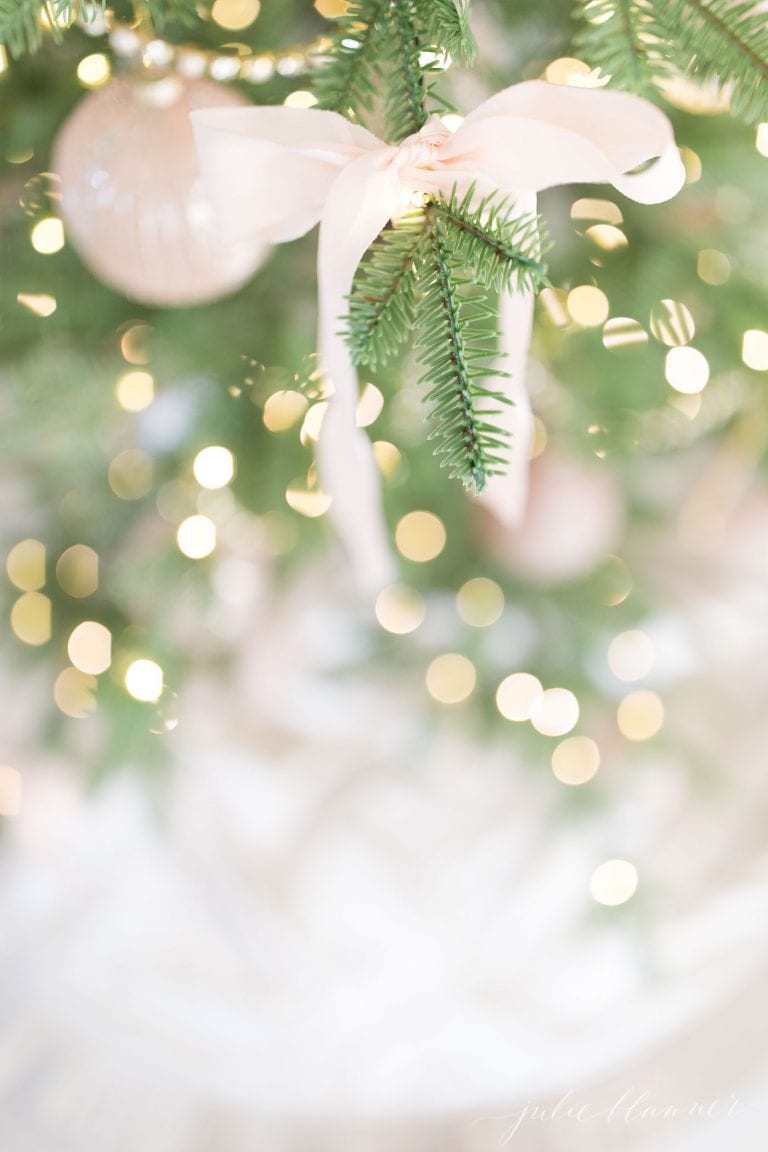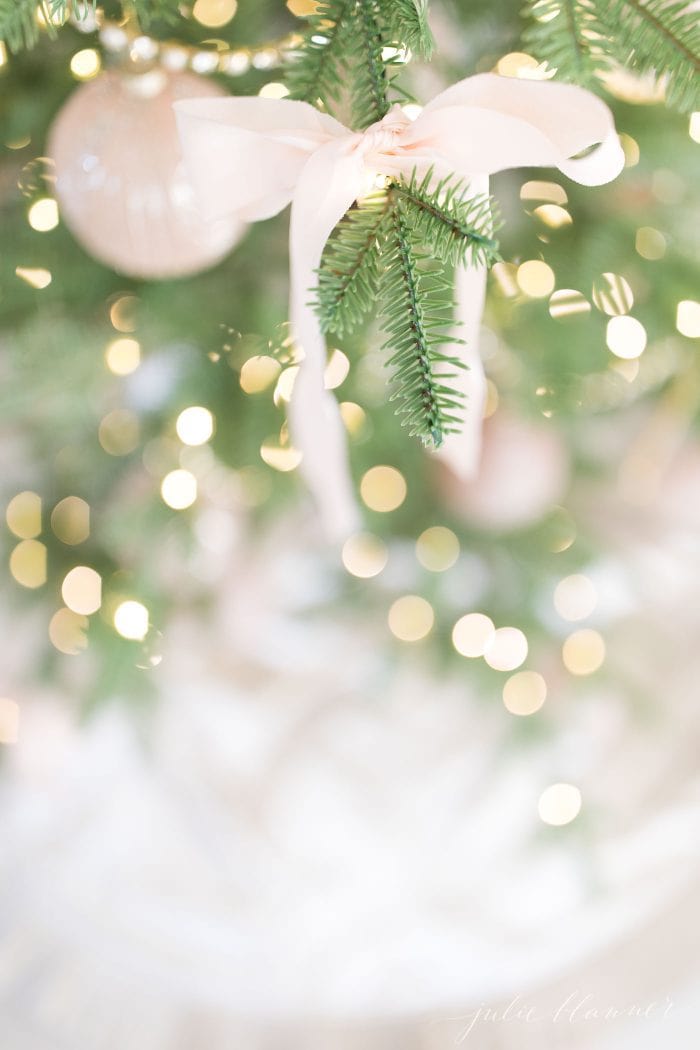 A slim Christmas tree is perfect for small spaces, breakfast rooms, kitchens, and even bedrooms!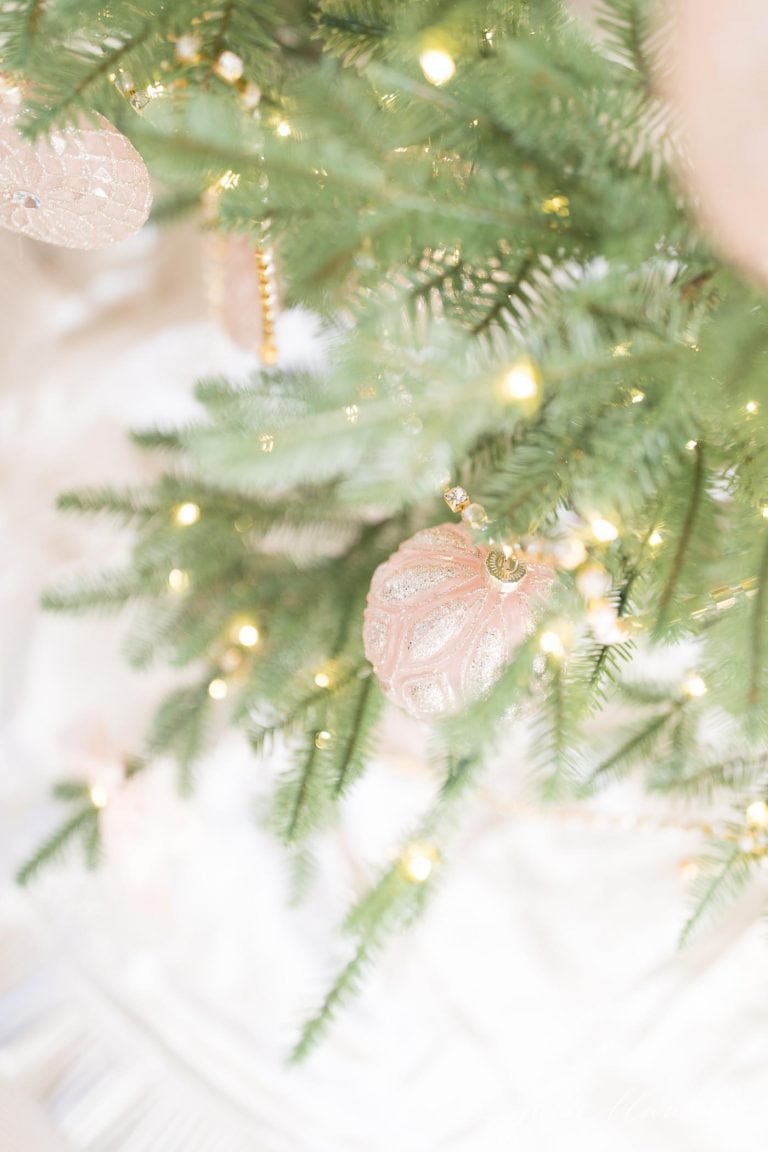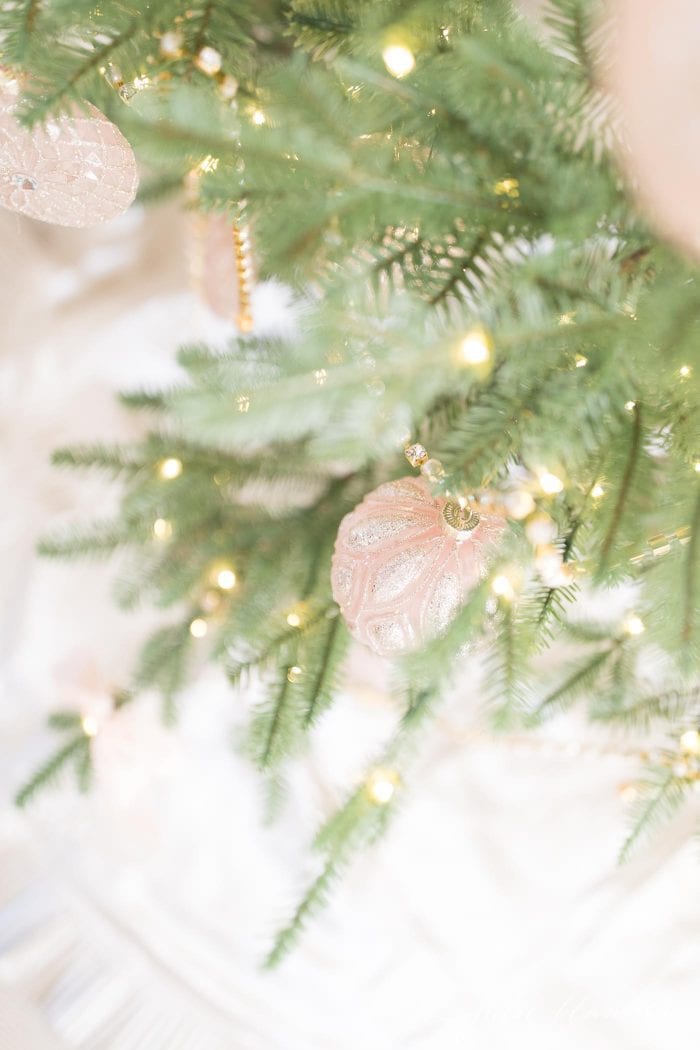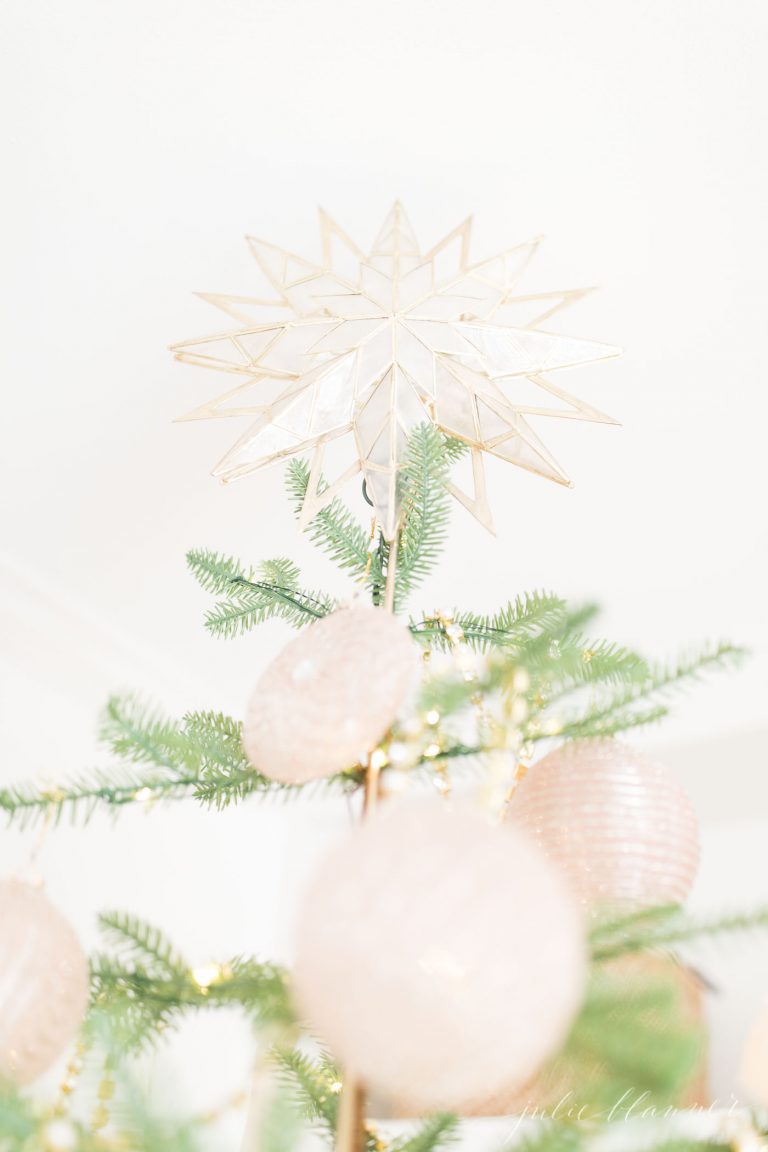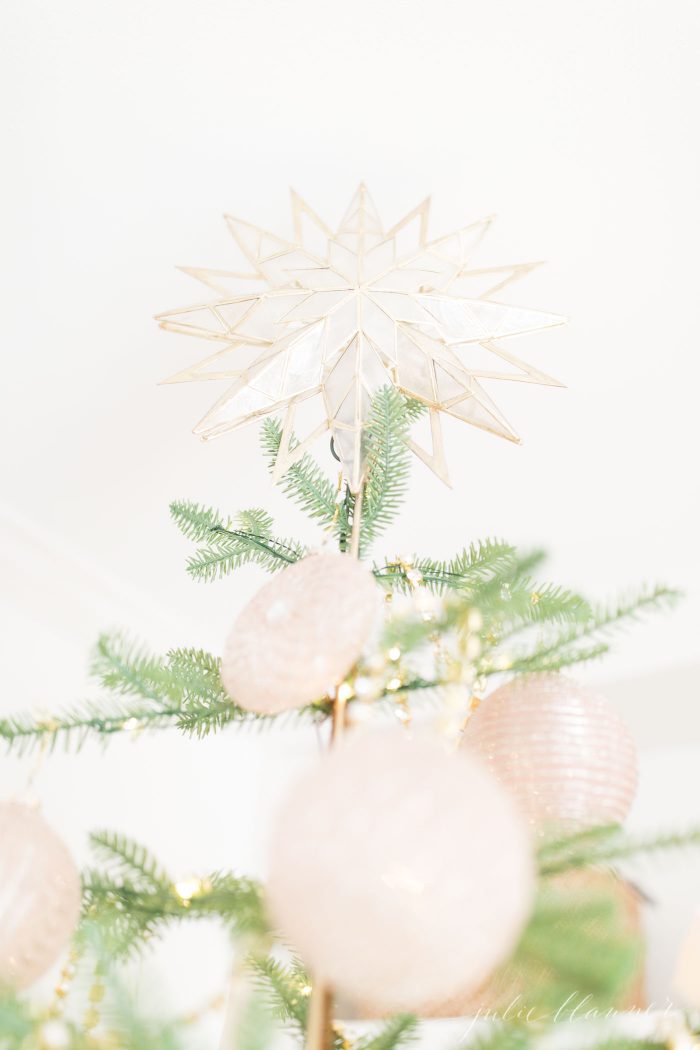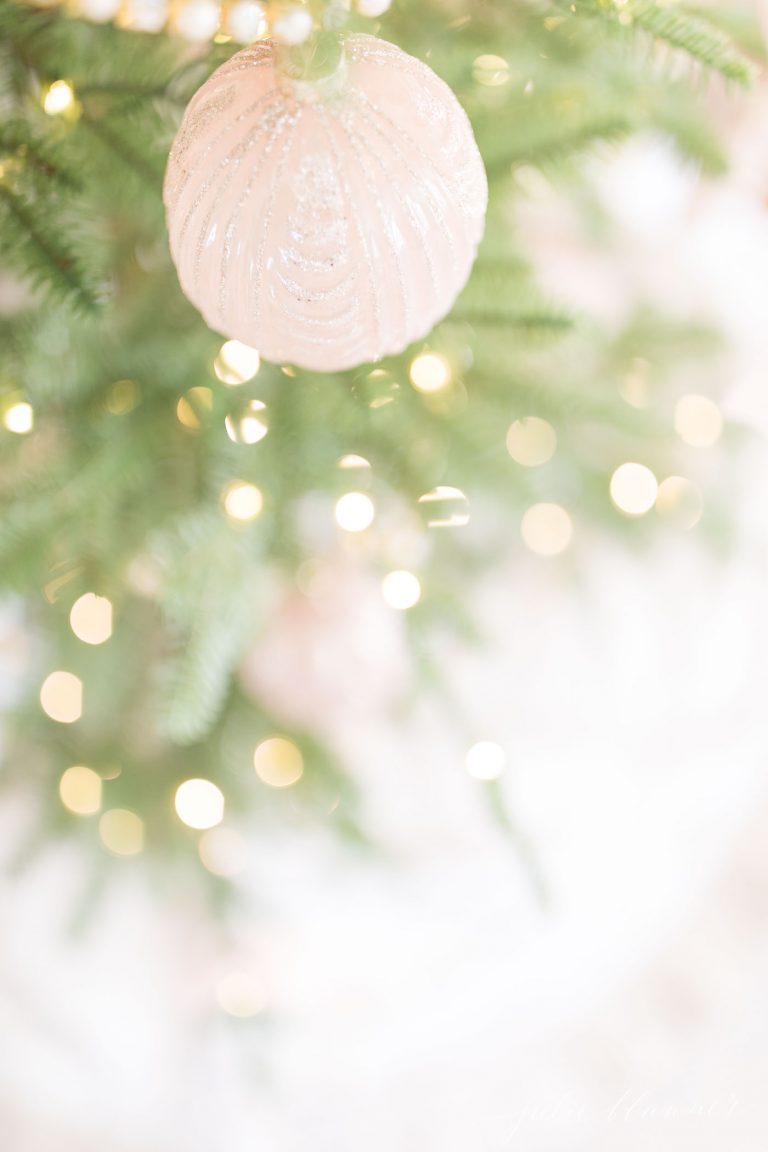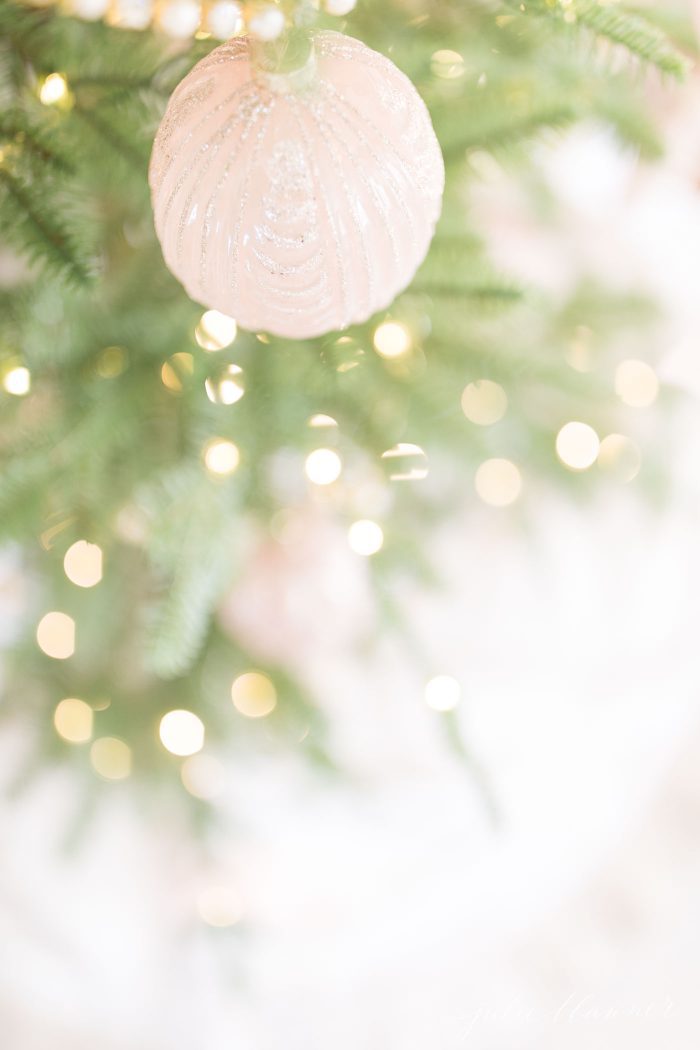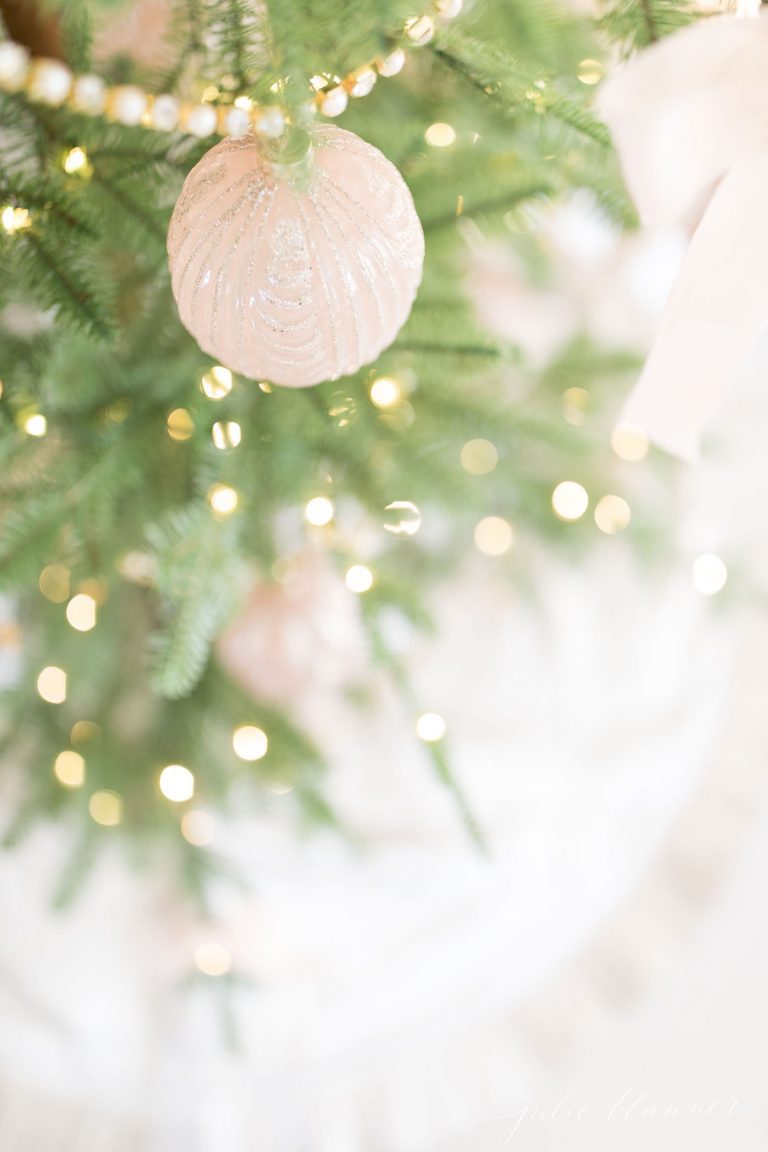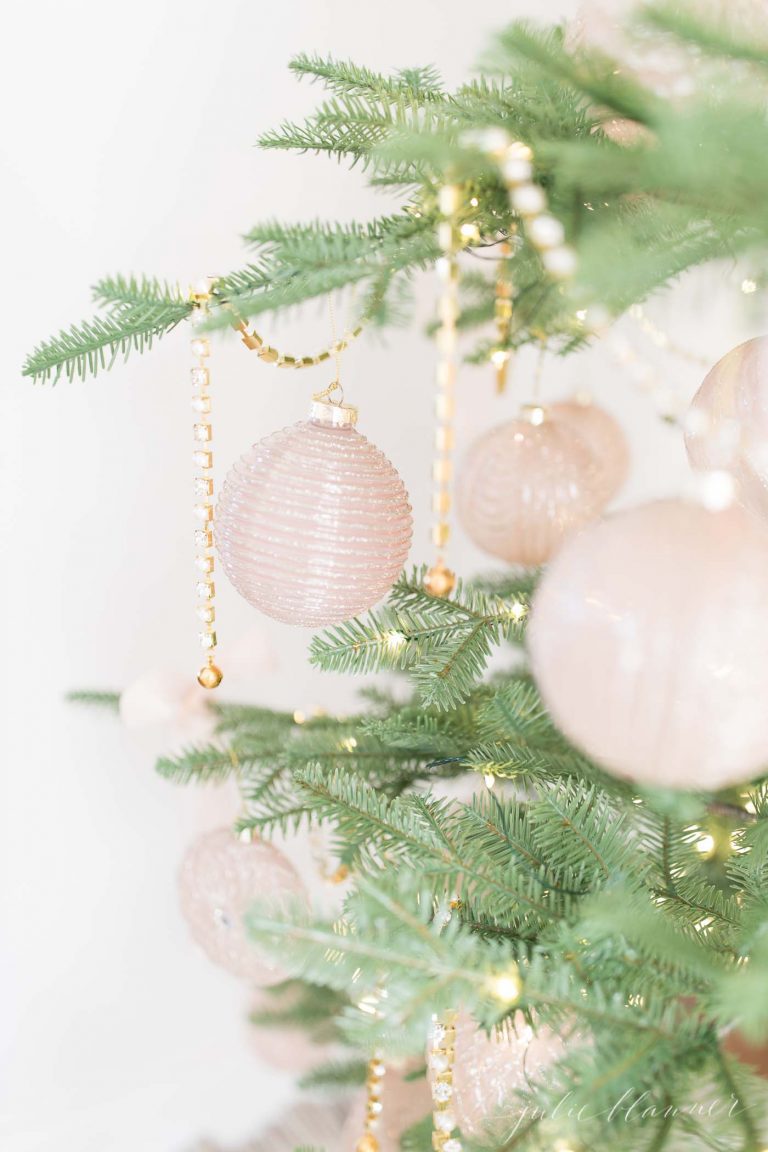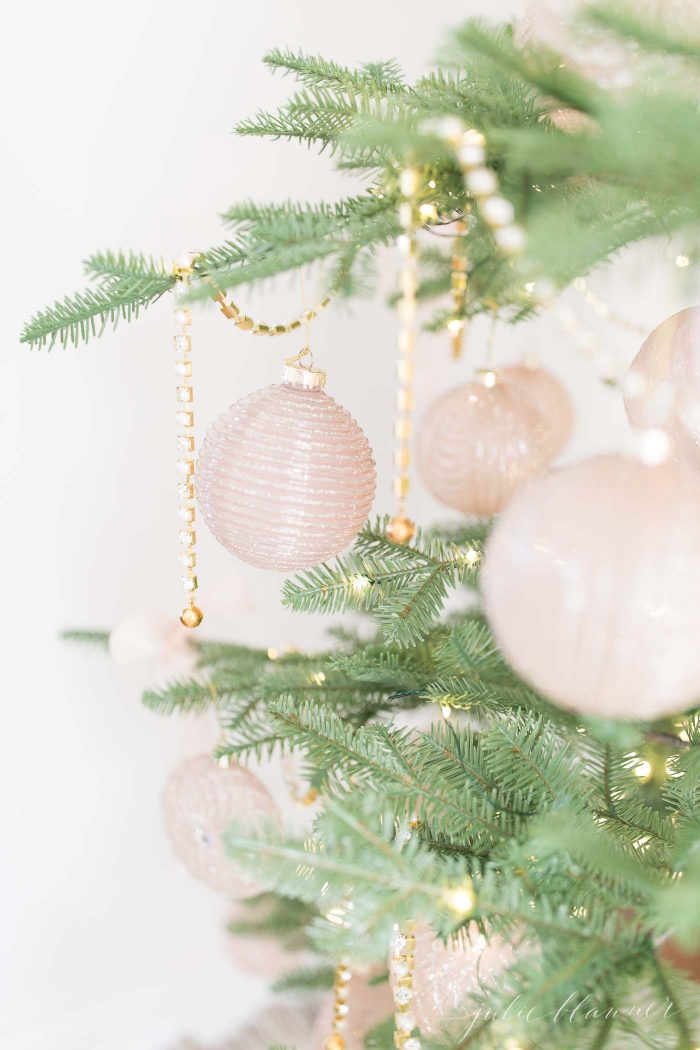 Let the season begin!