I've gathered gift ideas for everyone on your list! There's a little something special for everyone here, and I hope you find all the right inspiration for personalized gifts for friends and family.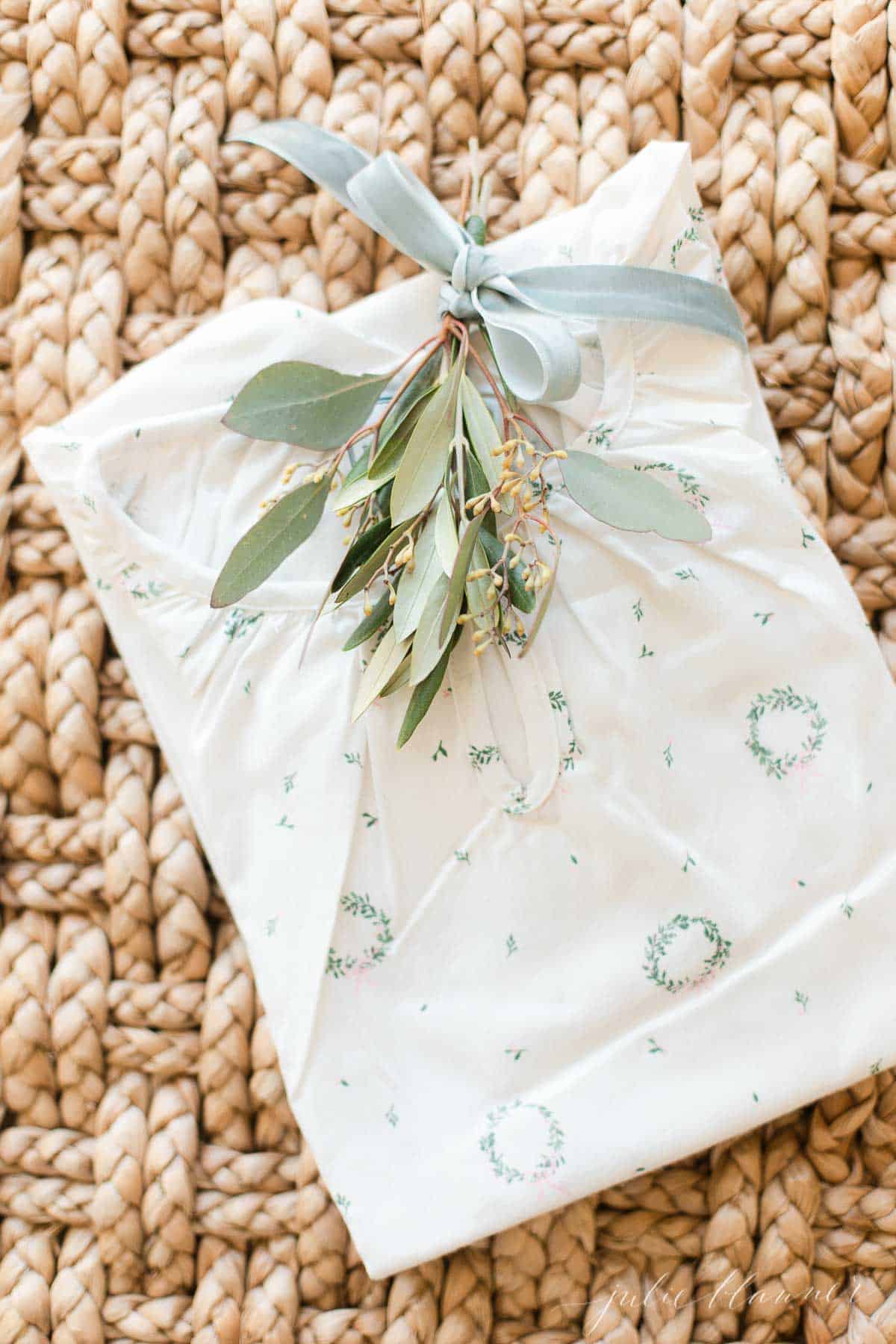 The Ultimate Gift Guide
Ah, 'tis the season, right? I hope it's not the season of stress and last-minute shopping expeditions. I know how hard that can be, and even with the best of intentions, the gifting can be left for the last minute!
Every year, I love to gather ideas that reflect the style of the celebrations and joys of life I share here. I've got fun, stylish ideas for everyone on your list – you included!
This year, I'm creating a variety of gift guides to suit every buyer and recipient. I've already covered gifts for bakers, a round up of 25 homemade gifts, and an incredible list of kitchen gifts.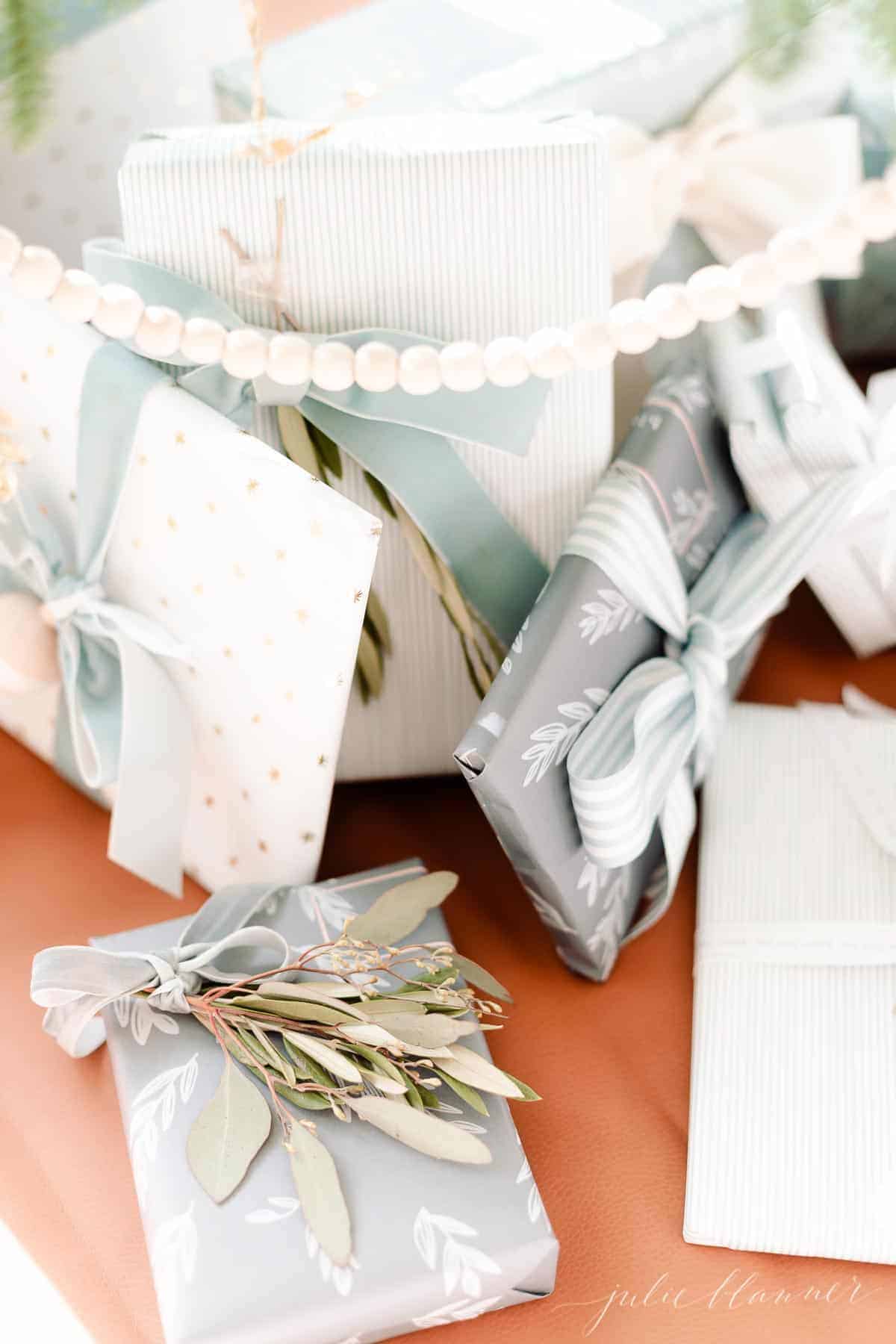 This post contains affiliate links. As an Amazon Associate, I receive a small commission at no cost to you!
For ease of shopping and organization, I have broken this gift guide into four categories:
Something for Him
Something for Her
Something for Tweens and Teens
Something for Kids
I promise, I've got ideas that are going to make your shopping so much easier this year.
Gift Ideas for Friends and Family
They say that the true joy of giving lies with the gifter, even more than the recipient. I don't disagree! It should be fun trying to come up with the perfect gift for a loved one, certainly not stressful. Easier said than done, right?
I tried to concentrate on a variety of price points here, and I even asked friends where I was coming up short on ideas. (It's true, I don't know much about little boys, so I asked the experts in my life!)
It's easier to gift with love and joy when you know it's a stress-free purchase that's tried and true, am I right?
Personalized Gifts
One of the trends that I've noticed this year is that monogrammed and personalized gifts are bigger than ever! Customizing your gifts to the recipient is part of that joy I wanted to capture here, with lots of monogrammed options for everyone on your list!
Even just a simple letter for their first or last name can make a gift feel so personalized and special. Everyone loves to feel like something was made especially for them.
Combine any of these gifts with one of my favorite homemade gift ideas, and you've made it even more customized and special!
Christmas Gift Guide For Him
Personally, I think it can be difficult to buy for the men in our lives! I've got a few curated ideas that everyone will love, though - including some suggestions straight from the source!
I love this classic weekender! It can be personalized with a monogram and comes in a variety of colors.
This quarter zip pullover is the ultimate casual work wear! It's a timeless style that every guy on your list will appreciate.
This bonfire pit is one of the best gifts we've ever given ourselves as a family. It's so easy to use and beautifully designed - I can promise it's a surefire success!
This watch is an investment for sure. But for a busy and active guy, it's the ultimate smart watch that truly does it all.
This little handheld camera is so much fun! What a great way to record family memories.
These joggers are a hit in my house! Even better? They come in tall length, which we love!
It's a soft merino wool... simple, classic and oh-so-cozy!
Christmas Gift Guide for Her
It's easy to pamper all the ladies in your life with these gift ideas! Ranging from charming little stocking stuffers to luxurious indulgences, I found a little something for everyone.
This is my very favorite Aveda scent, and it's a great gift for all the ladies on your list!
These mules are iconic, and with good reason. They are an investment but one she will be thrilled over!
This is such a game changer for hair! I love mine and I bet any longer-haired women on your list will, too.
I love everything Athleta and this sweatshirt is no exception. It's the perfect length and weight!
Any make-up lover will love this one- and even if she's not, most women will appreciate the fresh and radiant vibe this will give her skin.
This is the prettiest way to wrangle all those cords and high tech gear she needs. Bonus? Customization, because we all know a monogram takes your gifting to a whole new level.
This highly-rated carry-on tote is the perfect size! It slides perfectly under the airplane seat and is an incredible price point for the travelers in your life.
I love this personalized doormat! What a gorgeous fresh way to greet guests.
Packed with plates, glasses and a setting for two, you can pack your snacks and find a picnic spot anywhere!
A classic trench she'll wear for years! It's updated and perfectly fitted... totally timeless!
This wrap is a tried and true favorite! It drapes beautifully and is the perfect length for leggings... the perfect weight and comes in so many pretty colors!
Christmas Gift Guide for Tweens and Teens
When they start getting a little older, it can become harder to find gifts they will love! If you're looking beyond gift cards this year, here's a few great ideas that are sure to be a hit.
These over-sized gold monogram necklaces are popular with girls and women of ALL ages! They have a shorter length and they're the perfect price point. This is a cant-miss!
This Instax camera gives us old school Polaroid vibes, and I can promise your kids are going to love it! Such a fun way to capture memories. This is the best price around, and it comes in a variety of fun colors.
Want to give any tween or teen on your list the ULTIMATE gift? These are the must-have music accessory of the moment.
The perfect stocking stuffer, these portable battery chargers come in a pretty rose gold color, too. This is another can't miss gift for anyone on your list!
Everybody loves lip balm and this is a fun way for tweens to make their own! This kit would be perfect for sleepovers or an easy project with friends.
This game is simple and hilarious to play - a family favorite!
It's a dodgeball card game! So much fun for any kid on your list!
Write, illustrate or simply doodle your time away in this perfectly simple white hardcover notebook. The pages are blank to let your imagination run away!
Want a homemade gift that the tweens and teens will really love? These are a TikTok sensation!
Learn how to make hot chocolate bombs for gifting this holiday season! This hot chocolate bomb recipe is created with spheres of chocolate filled with hot cocoa powder and miniature marshmallows.
They melt into an incredibly decadent mug of hot cocoa with a pour of warm milk.
A Hydroflask water bottle is a great gift for anyone on your list. Kids, teens and adults alike will appreciate this one!
Give the gift of endless fun this holiday season!
Christmas Gift Guide for Kids
These are classic and unique ideas for all the little ones in your life. Have you ever heard that phrase "something you want, something you need, something to wear, something to read"? I'm covering each category here in the hopes that you'll find all those items!
This charming little pram is one of those toys that also looks beautiful enough to count as room decor! It's timeless and will be treasured by any little miniature parents of doll babies on your list.
This is a personalized Peter Rabbit book, based on The Tale of Peter Rabbit by Beatrix Potter, that is full of sweet messages and important lessons for your little bunny hopping into life!
Lined with the coziest faux fur, these lace up winter boots are a gift that feels luxurious and utilitarian all at once!
This charming, gorgeous dollhouse is the ultimate investment for hours of play! It closes up and creates storage, too!
Just like dad! These faux shearling moccasins have a rubber sole. So cozy and cute!
This soft little baby doll blanket is the perfect accessory for little ones into babies! I love that it can be personalized- choose the doll's name or the name of the child to whom you're gifting.
Another item that can be personalized, this is the perfect way to store all those tiny little treasures that girls collect over the years. I love that this is something they can use throughout their childhood and even teen years!
Hair ties and bows are back in a big way! This velvet bow is the most beautiful way to take a ponytail in a little more elegant direction!
These cute critter robes are a perfect gift! There's an animal for everyone in this line-up.
These classic white roller skates are a classic Christmas gift! Even if they don't know how to skate (yet) I bet they'll be thrilled to learn in these cute skates.
This wall mounted chalkboard is a timeless playroom accessory they're going to love for years to come!
This super-sweet little jewelry kit is the best combination of things little girls love! Crafting + jewelry, you can't go wrong here.
These sweatshirts are the best I've found in my years of shopping for my little girls. They are soft, warm, and hold up so well to washing!
If you're feeling inspired by my gift guides this year, I'd love to hear from you! Please come back and share with me. If you try any of these items or ideas, please leave a comment or share with us over in Celebrating Simple, my Facebook share group.
Join the club! You can find daily updates on Pinterest, Instagram, Facebook and see my latest YouTube videos here!
More Gift Ideas For Everyone on Your List
I hope you've seen a few items to inspire your shopping this year! What's your favorite gift to give (or receive)? While a few of these items are new to me this year, I hope one or two of them end up in my stocking, as well.
If you loved these ideas, I've got more great gift-giving inspiration! Check out these posts to create more customized gifts for friends and family.