This is your ultimate guide to everything about peppermint flavor! If you love Peppermint Desserts, you'll love this guide to all things related to Peppermint Recipes.
Learn how to add peppermint extract for incredible winter flavor in cocktails, cookies and so much more.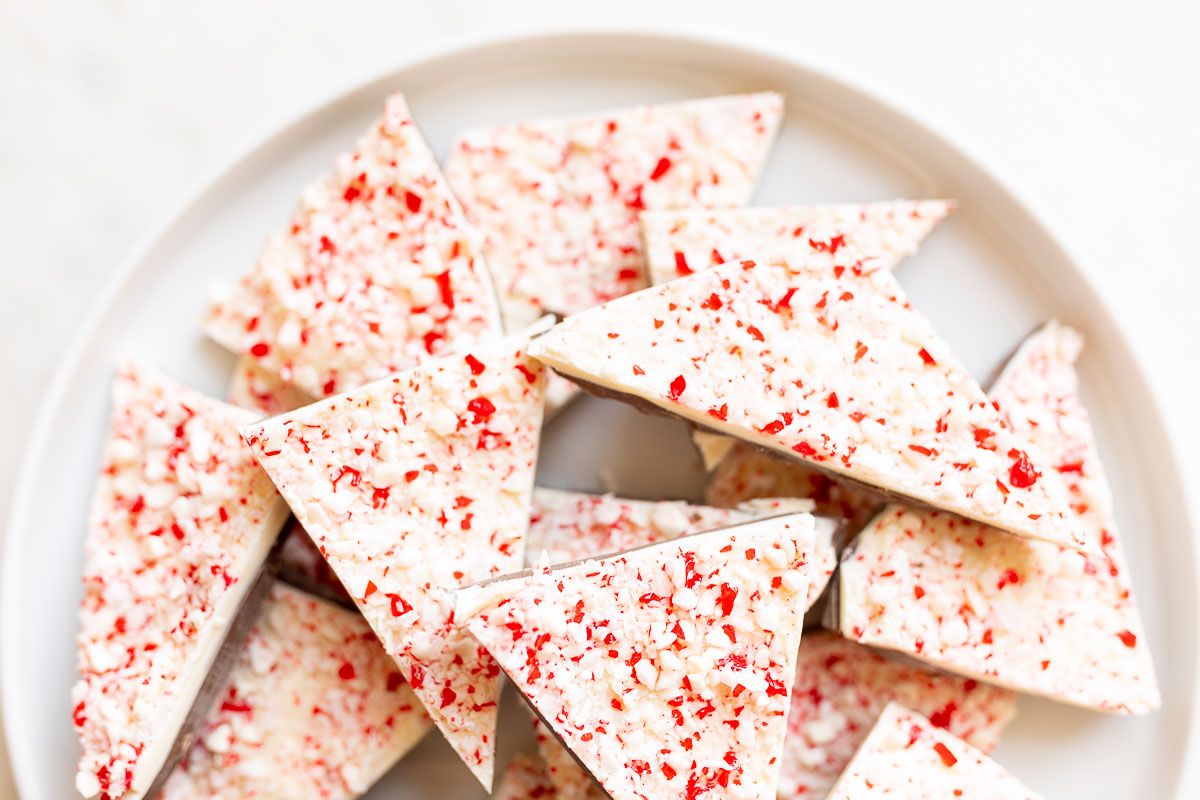 Oh, I love peppermint so much. It's a fresh, minty, flavorful taste of winter with that spicy little menthol kick that we crave.
It coordinates beautifully with chocolate, and it creates the most delicious desserts for Christmas and beyond. That's why today, we're rounding up 10 of my favorite peppermint recipes to celebrate the flavor of the season!
Peppermint Recipes
While it's traditionally associated with Christmas, many people love peppermint flavor year round. And why not? It's too good to ignore for the other 11 months of the year, right?
With that in mind, let's get right down to it. I'm going to answer all your burning peppermint questions, and I've included my best peppermint recipes, too. There's so much to love about peppermint!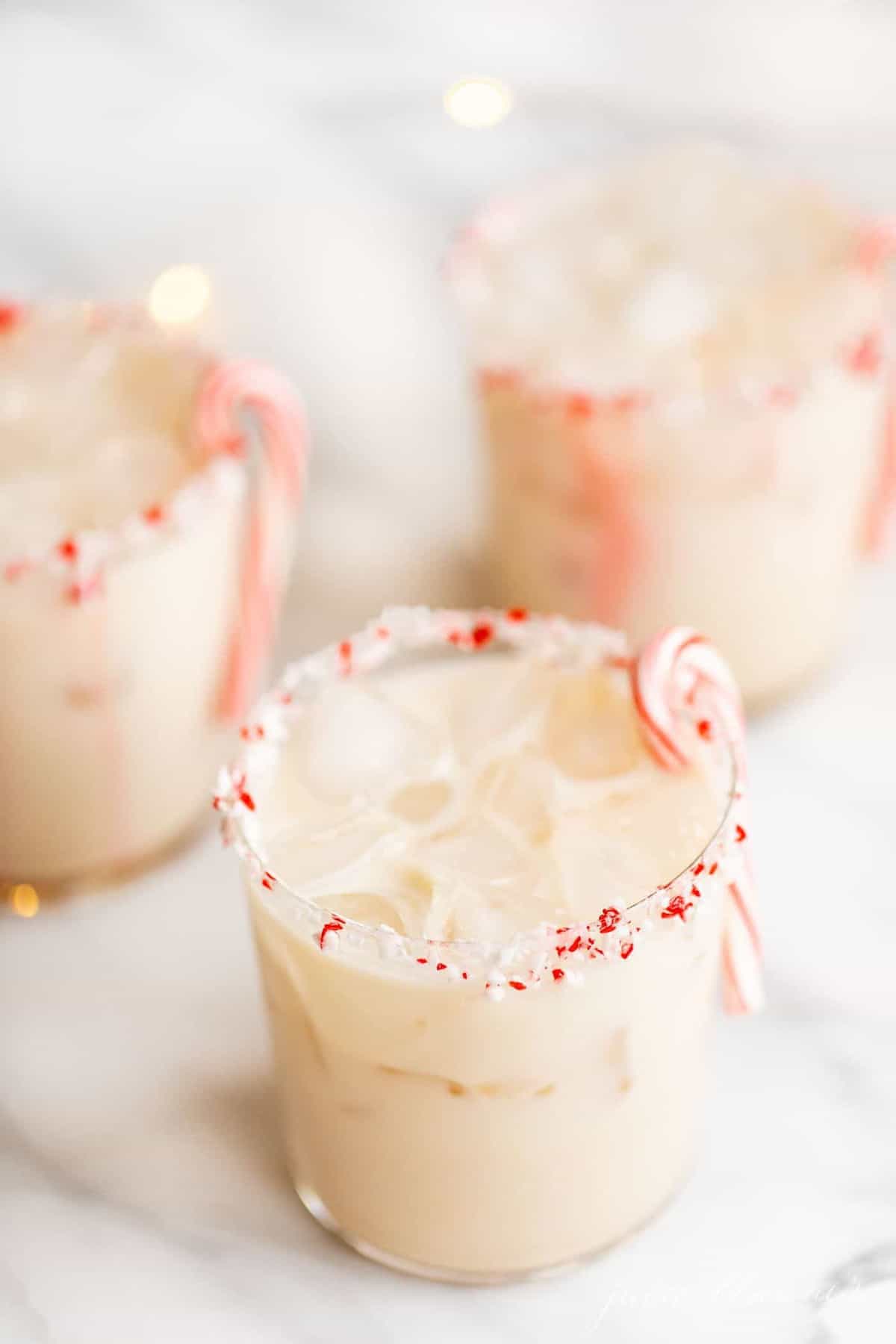 Why is it Called Peppermint?
Peppermint is a hybrid mint, which means it's a cross between two types of mint – watermint and spearmint. Among the oldest herbs that have ever been used for medicinal and culinary purposes, peppermint has a long history!
Originating in Europe and the Middle East, peppermint is a fast-growing herb that is used throughout the world. Today, most of the world's supply of peppermint is produced in Morocco, (accounting for 92% of production according to Wikipedia).
Peppermint is a genus of mentha, which dates back to Greek mythology. Peppermint gets that zippy flavor from menthol- see the name connection?
The name peppermint then comes from the species name piperita meaning "peppery," which distinguishes peppermint from other forms of mint. (American Botanical Council)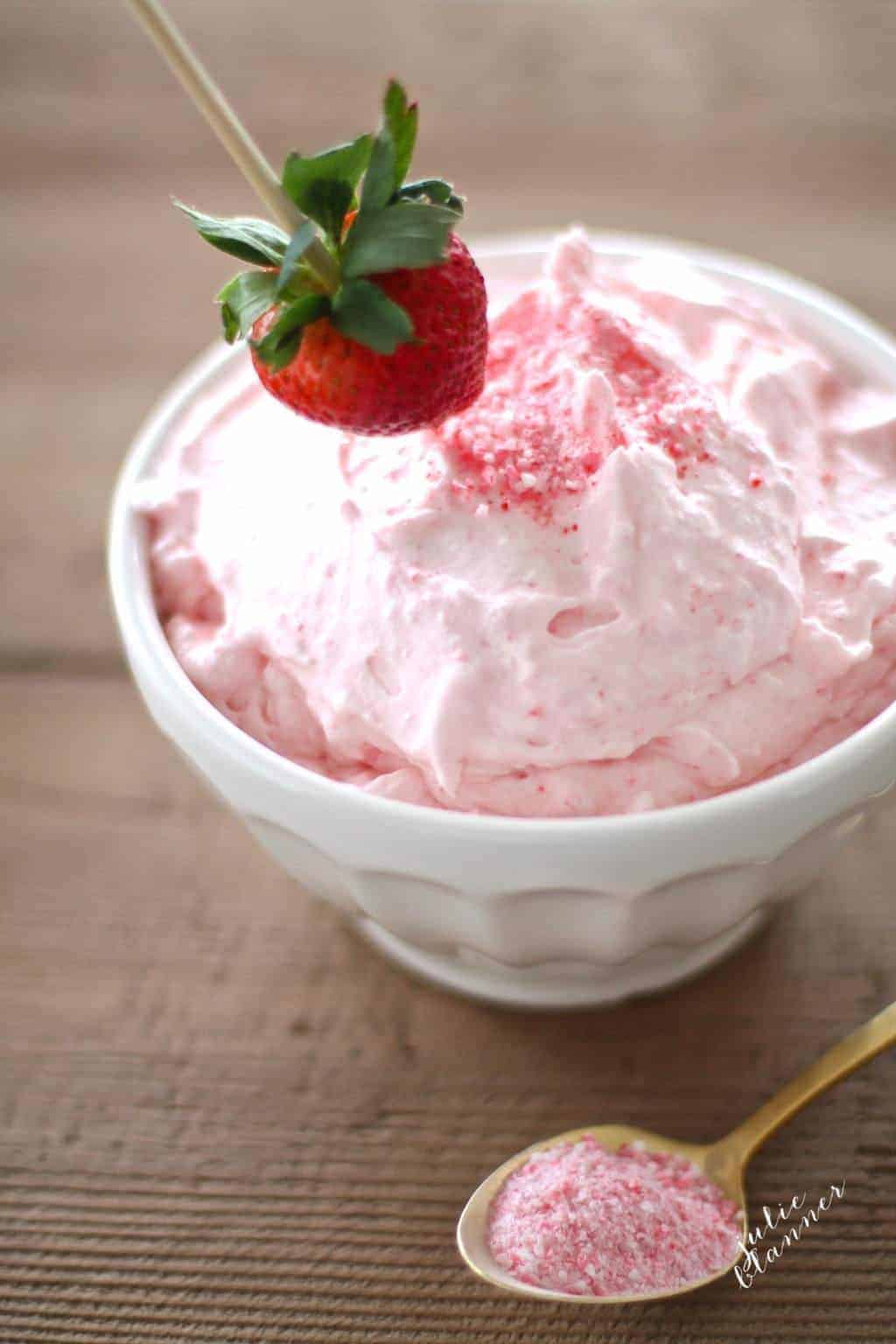 What Do You Use Peppermint Extract For?
Peppermint extract can be used as a flavoring in so many of your favorite recipes! Just to name a few ideas, consider adding peppermint extract to the following treats:
cookies
breads
coffee
hot chocolate
candies
ice cream
You can also use it for so much more! Consider using it in your household cleaning projects for a fresh and minty fragrance!
Try adding peppermint to your aromatherapy line-up!
What's the difference between Mint and Peppermint?
Mint is a fast-growing herb that encompasses the entire mint family. This includes peppermint, spearmint, orange mint, pineapple mint, and more. You get the idea, right? Basically, mint is an umbrella term that also includes peppermint, but peppermint stands on its own.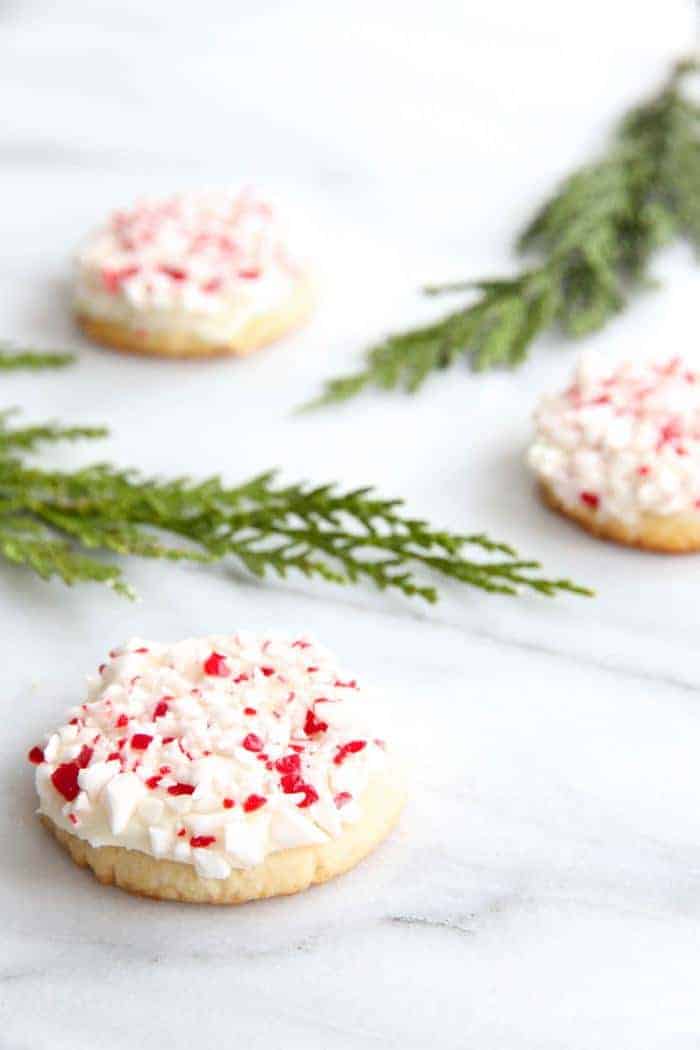 Mint extract is a mixture of spearmint and peppermint plants, whereas peppermint extract is just that. Peppermint is stronger and while the flavor is similar to spearmint, peppermint contains a much higher level of menthol, which creates a stronger, zestier cooling flavor.
Is Peppermint Extract the Same as Peppermint Oil?
Short answer: they probably shouldn't be interchanged in recipes. Long answer? Yes, you can use them both in cooking, if you know what you're doing.
Peppermint extract is made from the essential oils of peppermint leaves. The liquid is obtained by extracting the oils from the leaves and is generally sold in four ounce containers. In this situation the oil is mixed with alcohol to create a less concentrated peppermint solution.
Peppermint oil, however, is made of pure peppermint. This makes it much more intense and very concentrated. It's so concentrated that you should never ingest pure peppermint oil on its own.
Because peppermint oil has no alcohol, it won't evaporate when cooking, so you should use much less if you do add it to any of your cooking. This is a great article on substituting the two, if you'd like more information.
For most recipes, peppermint extract is a perfect fit. It's strong enough to impart flavor and much less expensive than peppermint oil.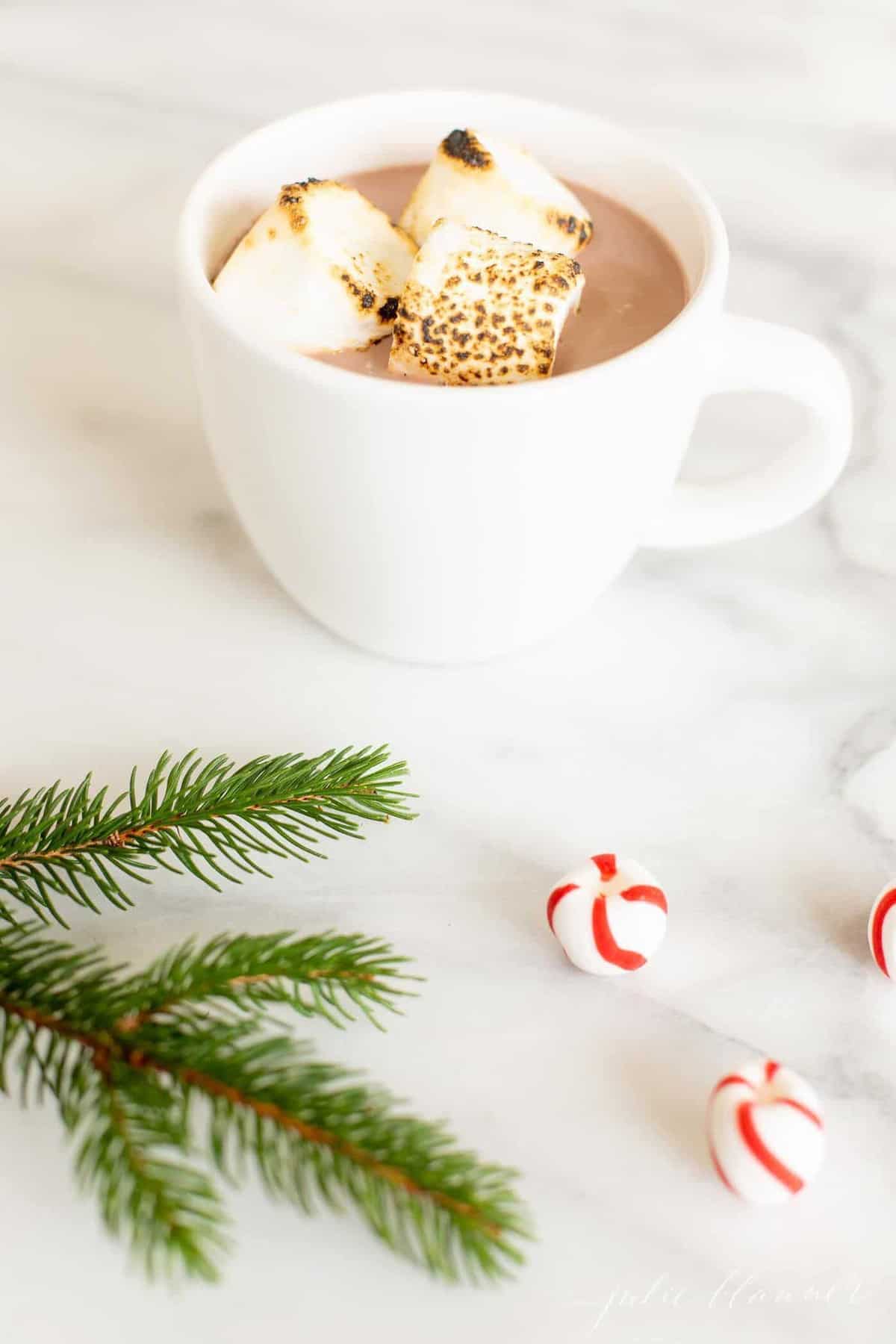 Is Peppermint Good For You?
Yes! In fact, peppermint is believed to have so many health benefits. While it's not FDA approved for many uses, I was shocked to learn that peppermint could help with the following:
congestion
tension headaches
soothing nausea
motion sickness
tooth aches
muscle rubs
aromatherapy
acne
And so much more! I loved researching this incredibly versatile herb.
11 Easy Peppermint Recipes for the Holidays
I've rounded up my most popular peppermint recipes that are perfect for the holidays or ANY time!
Well, what do you think? Did you learn everything you ever wanted to know about peppermint desserts? I don't know about you but I'm ready to add peppermint flavor everywhere!