LED birch trees are perfect for indoors or outdoor Christmas decorations. Place them on your porch, by your fireplace, in children's bedrooms and so much more.
If you're looking to add a little more magic to your holiday decorating this season, consider the sparkle of a charming pre-lit winter birch tree!
Get all the magic of twinkling Christmas lights with none of the hassle of decorating a giant tree. An LED birch tree is sure to bring the magic this year – read on to see where to use them and where to buy them, too!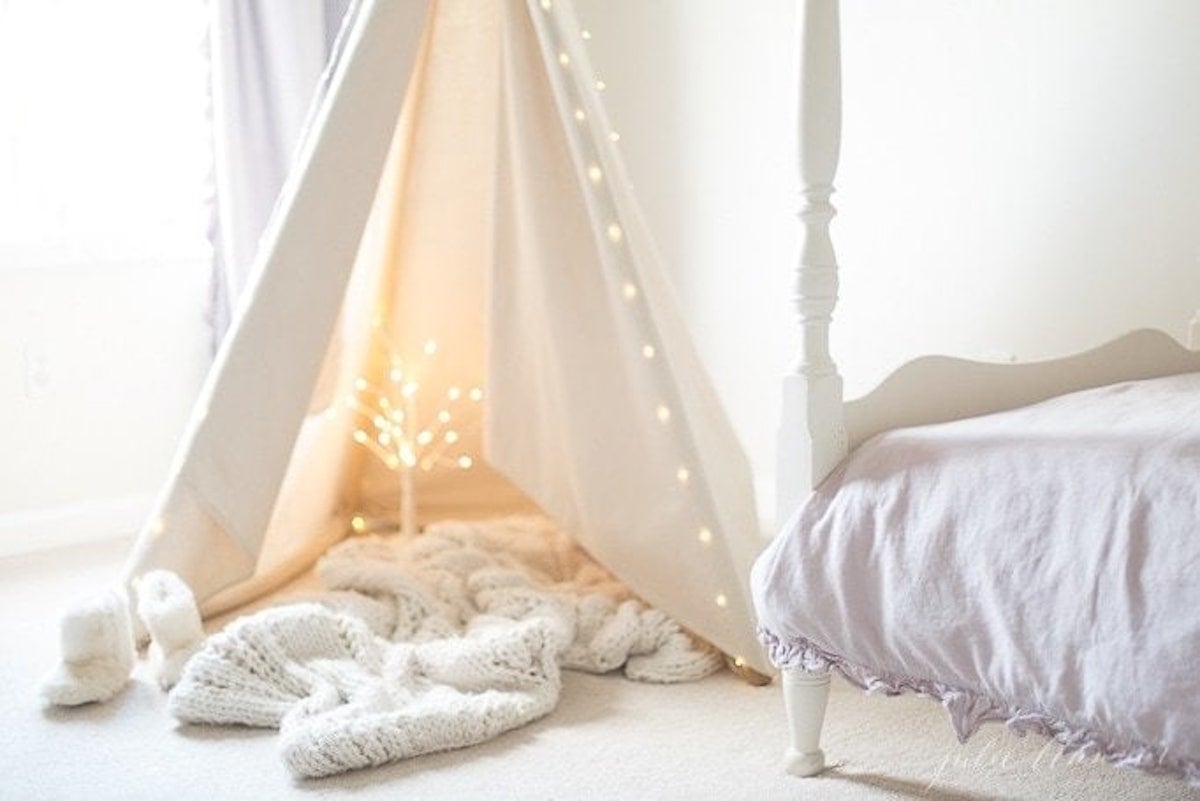 One of the things we love to do at Christmas is decorate the bedrooms in our home. I know that's not for everyone, but there's just something about waking up or going to sleep with a little extra Christmas magic in your room!
Whether that means adding cozy and cute flannel sheets, a greenery garland over a bed or on a dresser, or even a Christmas tree, a little goes a long way. Read this post to find out more about adding Christmas lights in bedrooms here!
Several years ago, we purchased the prettiest birch trees for the girls' bedrooms and we've never looked back! I love that they are mess free, easy to store and easy to set up. Something about them just speaks to the magic of the season – they have a wintry, sparkling effect that we just adore!
In fact, we love to keep ours out all winter long for soft, magical winter decor. Keep reading to find out all about these sweet magical little trees, and why you might want to add one to your own home this year!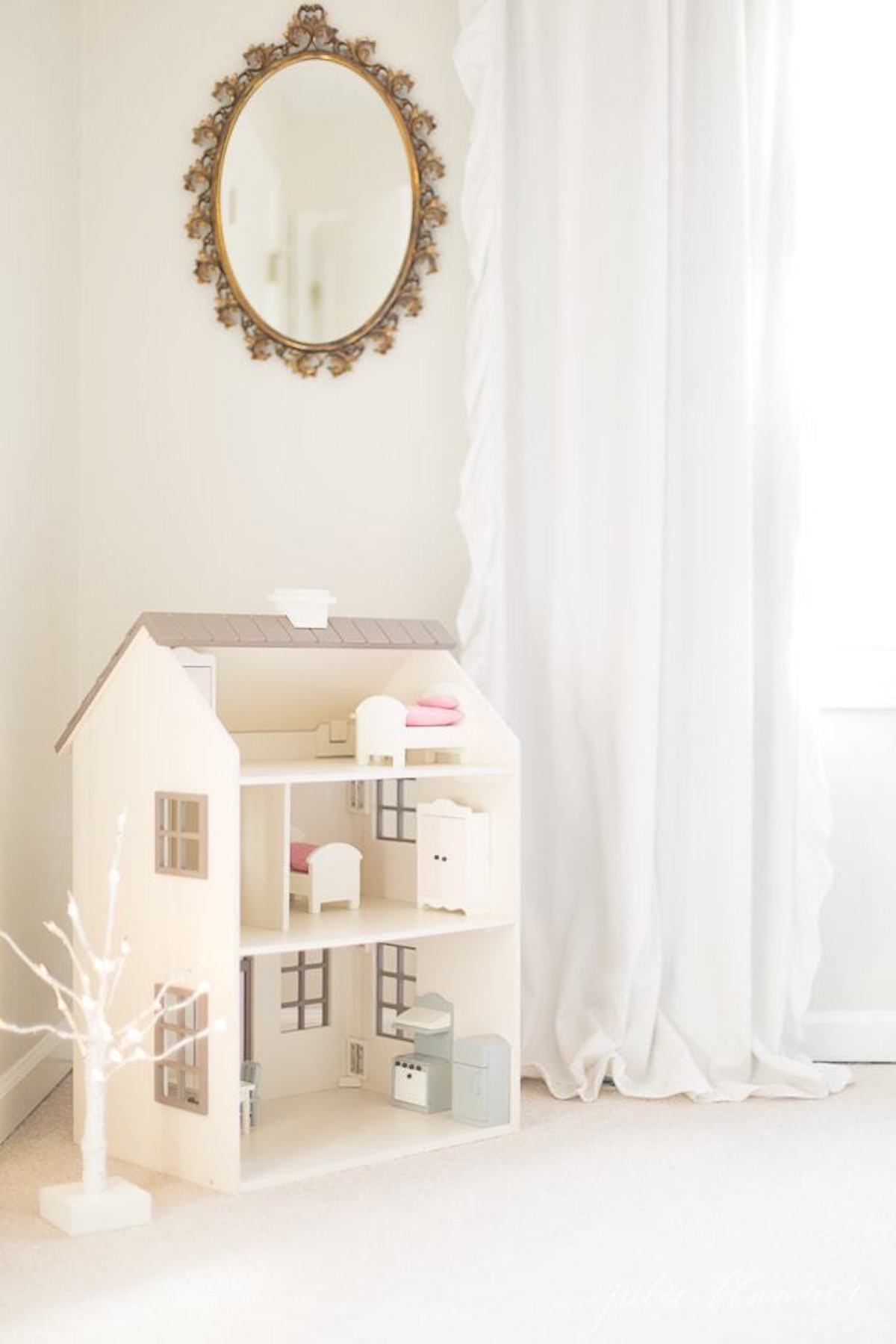 What is an LED Birch Tree?
Pre-lit LED birch trees are inspired by the look of wintry trees that have lost their foliage. They have a magical, forest-style quality to them, and they add the perfect amount of sparkle anywhere they go.
You can add ornaments to these branches if you'd like, but we love the simplicity of them. The look is minimalistic and yet warm, and you know my love for a cozy home.
Luckily, we can now bring a little of the magic home with us! A sparkling birch tree is beautiful all year long, but especially so at Christmas.
Consider adding one to your front porch, living room, playrooms, kids' rooms, and anywhere you'd like a little rustic, magical touch this season.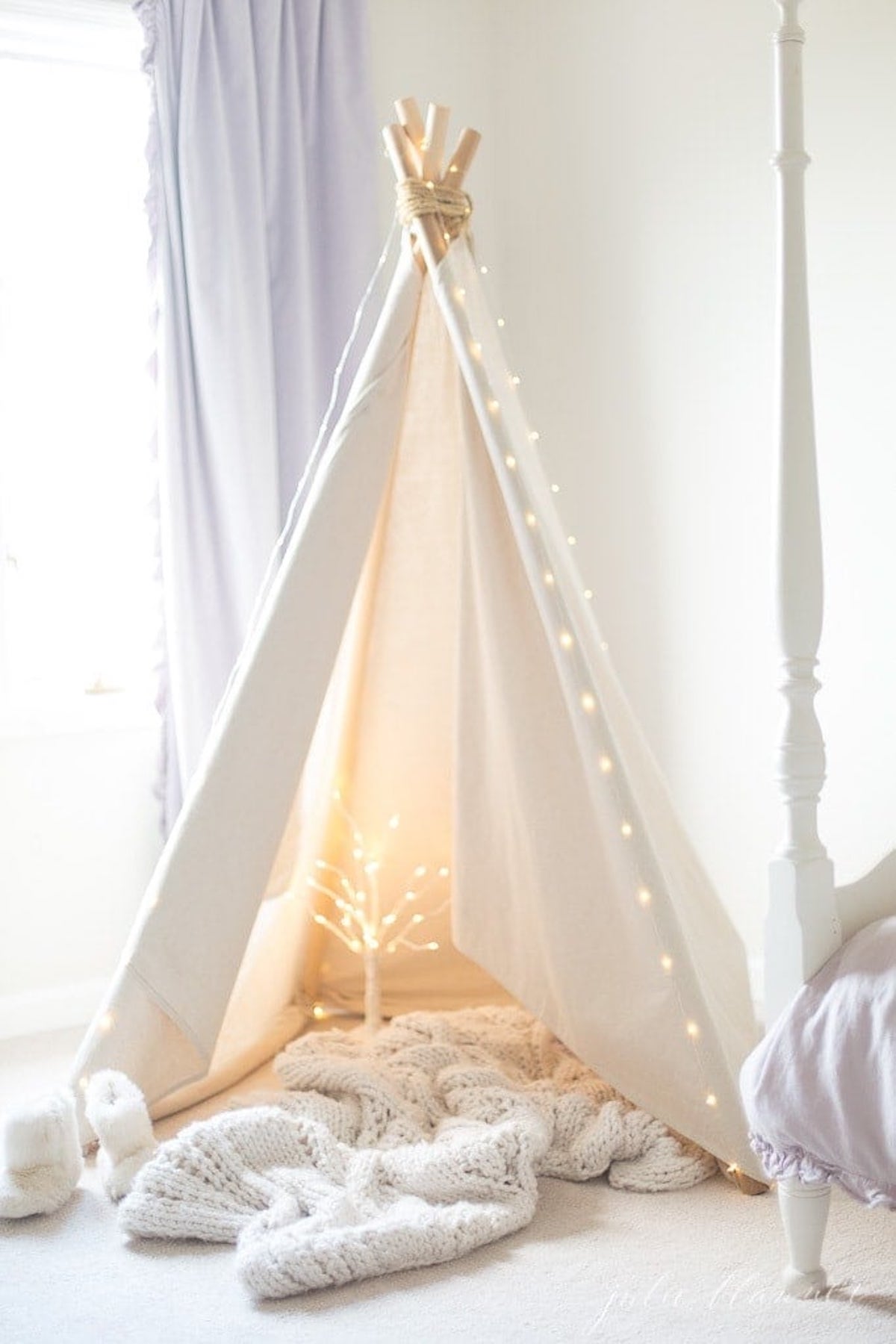 After several years of readers asking about where we found our little fairy light trees, I'm so thrilled that there are so many shopping options now!
In fact, you can use individual branches to get a similar look. You can add them to large vases, outdoor garden pots and more! (Of course, just ensure they are rated for weather if you intend to use outside.)
They are available in a wide variety of sizes – everything from 12 inches up to seven feet. You can find the right size for any room or corner of your home.
Of course, because I love a neutral home, I tend to gravitate towards the natural looking birch tree style of fairy light trees. I love natural Christmas decor so much! However, keep in mind that they are available in avariety of finishes, from faux trees to dark irons and other metals.
You can even find olive trees and eucalyptus trees that are lit up as fairy light trees – it's so much fun to think of all the ways to use them in your home and events!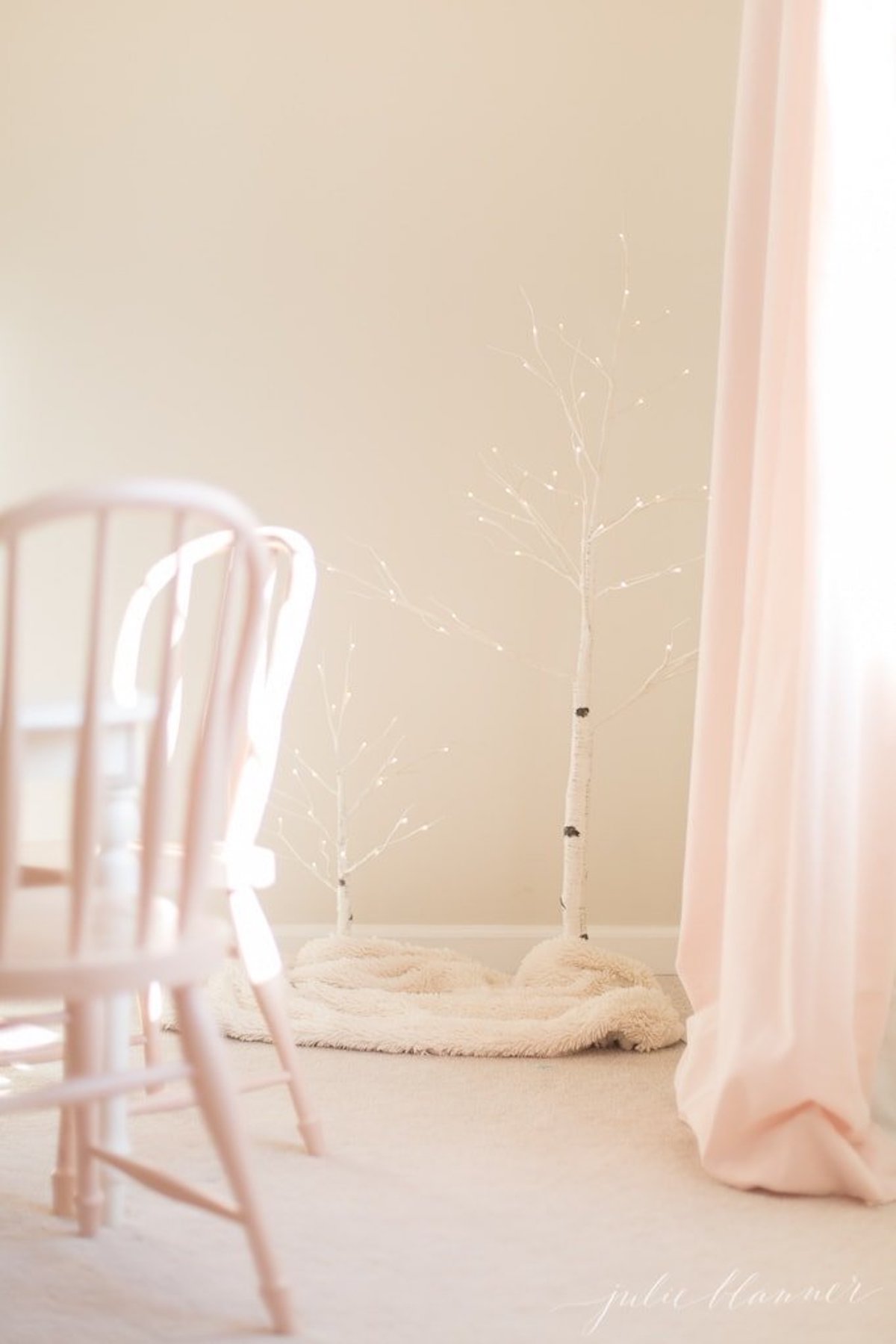 Where to Use Them
As a lamp on a Bedside Desk
In a child's room – you can even add it to the inside of their DIY Teepee
Use them to hold jewelry on your vanity
Perfect for weddings and events
Use them for a Winter Birthday Party
Outdoors – consider one for part of your Christmas front porch decor, or use branches in your DIY outdoor container arrangements
On a bar or countertop for extra decor during a holiday party
In an entry for a little magic as guests arrive
Anywhere you'd like to replace a traditional or sparse Christmas tree
Sources
Design Guides, Decor & Tips