If you're searching for the prettiest and most realistic faux garlands, you've found them! Norfolk pine garland is the ticket to creating that lush, traditional draping garland we all love for Christmas.
Perfect for gracing your fireplace mantel, this garland is also wonderful for staircases, entryways, door frames, and just about anywhere you can dream up!
Learn why we love the Real Touch Norfolk pine garlands and where to buy them in this complete shopping guide.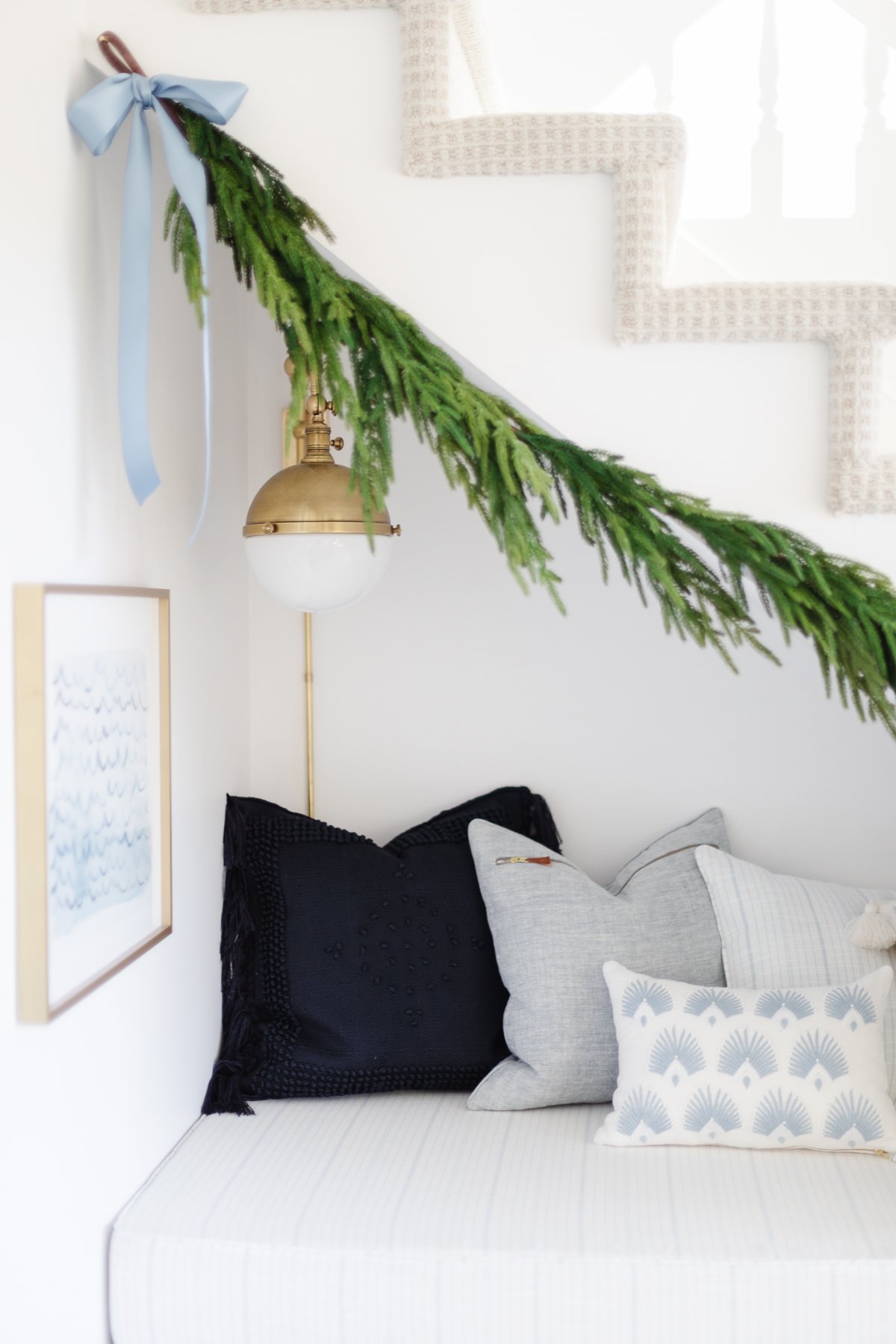 I've written often about our love for fresh Christmas greens and greenery garlands. While I adore the fragrance and style of fresh pine garlands and cedar garlands, there are many times when faux is just preferable.
It's easier to maintain, obviously, because we don't have to worry about it drying out and becoming a crunchy fire hazard with Christmas lights. While it's a bit more of an investment up front, it can also be used year after year.
However, it's difficult to find faux garlands that give us the style and drape that we crave. Often, they feel far too plasticky and stiff for my liking!
Enter the Norfolk pine garland that's become available over the past couple years. It checks all the boxes for me, and I just know you're going to love it as well!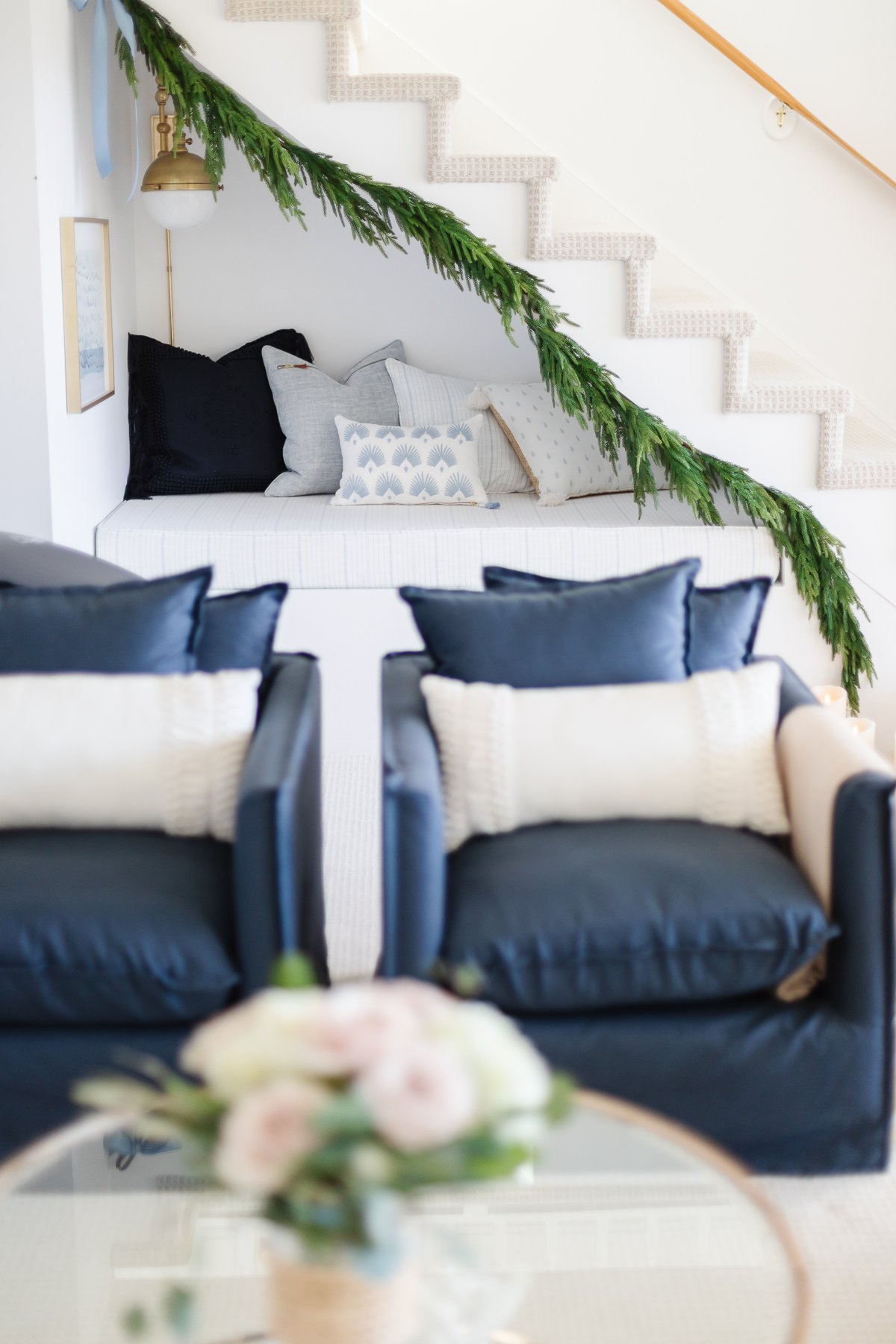 Norfolk Pine Garland
With the perfect weight, drape, and color variations, this is as good as it gets in the world of faux greenery!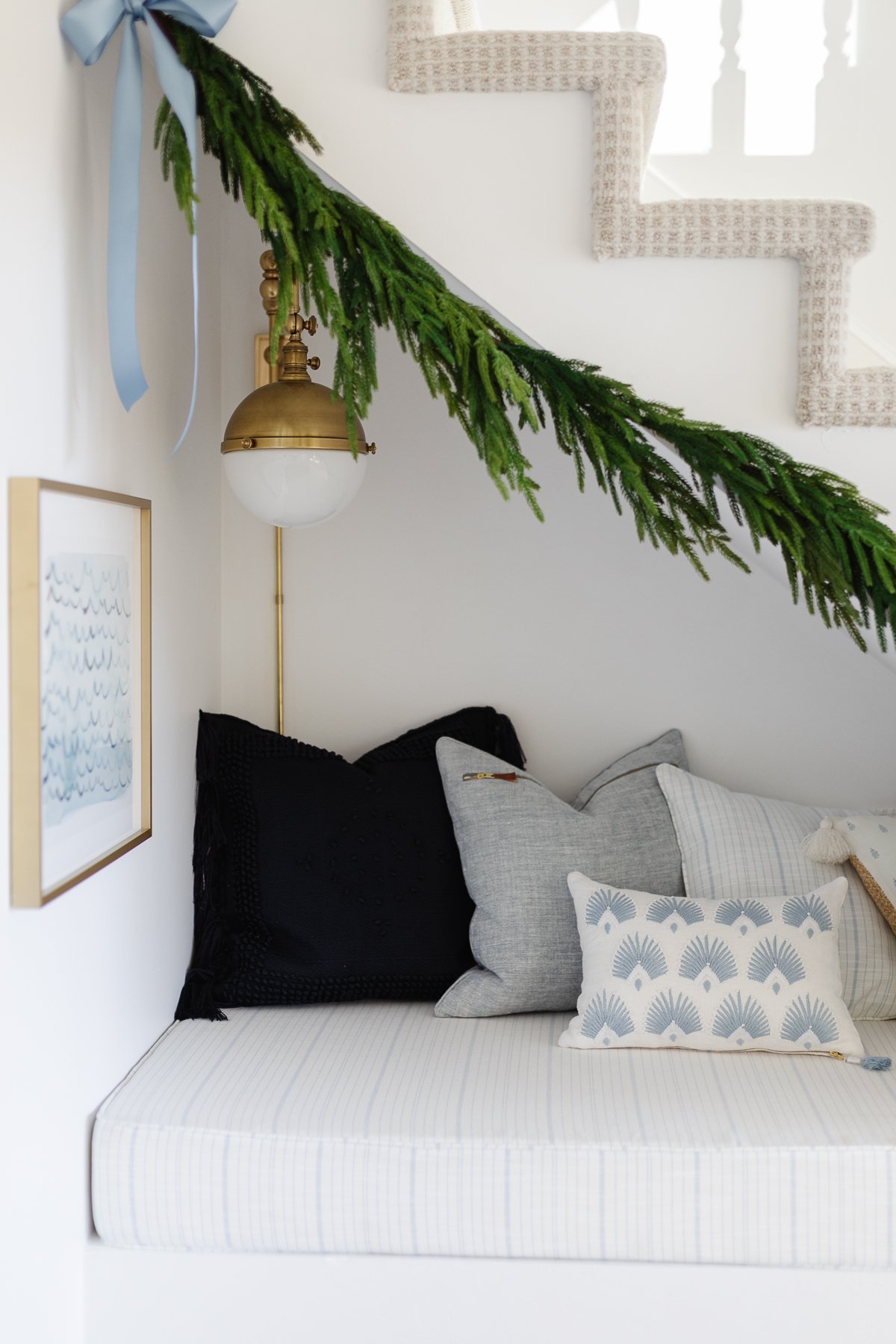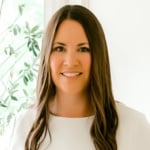 Tips
Availability – This garland tends to sell out quickly each year. That's why we're sharing all of the best sources – so you'll see all the current availability and options!
Choice of Retailers – Norfolk pine garland is sold at a variety of your favorite retailers, and we're linking you to each. Check the pricing to get the best deal, but don't wait too long!
Simpler or more Lush – If you want a fuller look, don't be afraid to double up! Use 2-3 garlands for a very lush, dramatic style on your mantel.
Get the Whole Look – Now that the garland has become such a hot seller, they've made stems, wreaths and even ultra-heavy garlands, too!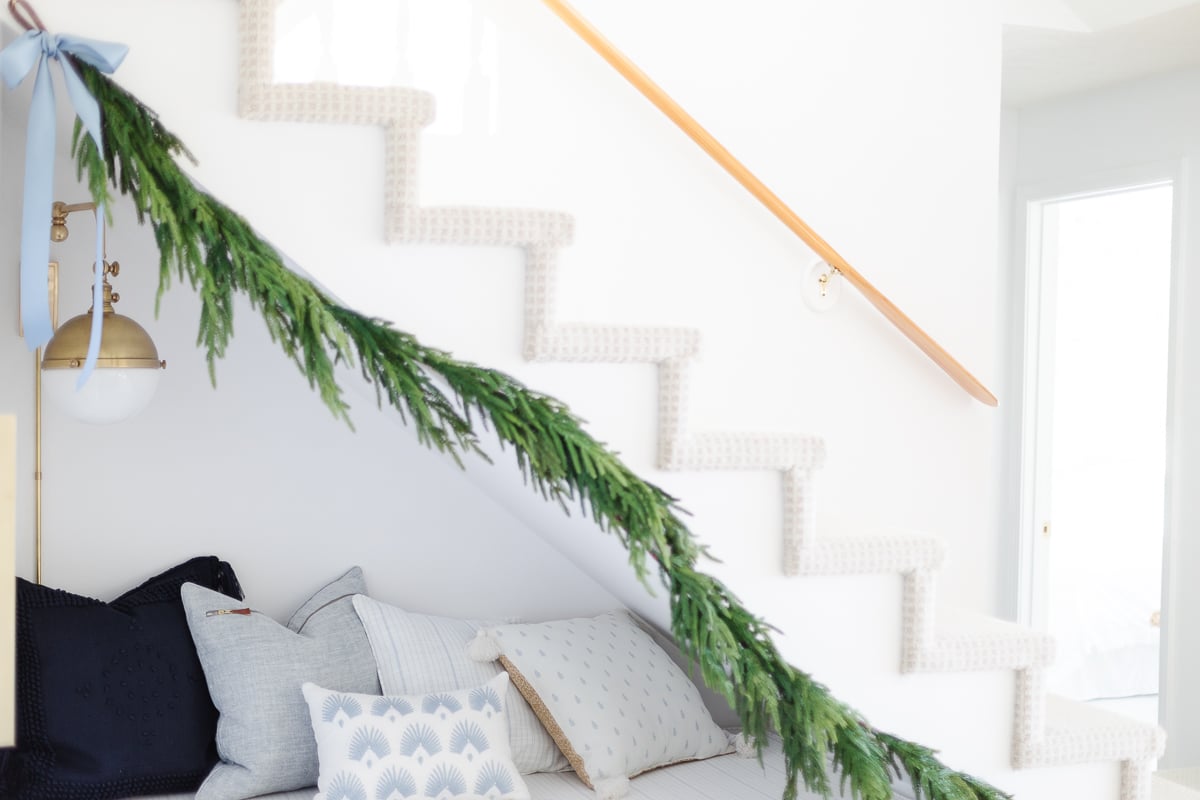 Where to Use it
Mantels
Staircases
Over Windows
Over Doorways (Indoors or Out!)
Entry and Console Tables
As a Centerpiece – See our cedar garland centerpiece for a guide!
Over Mirrors or Artwork
Sources
We've gathered a few favorites at various retailers from the Original Afloral Real Touch Norfolk Pine line. It's great to have options so you can choose your favorites!
See the full Norfolk Pine line at Afloral and on Amazon or click any image below for individual links.
*Beware of the Norfolk pine look-alikes that you can find through many sources online this year! Ensure you're choosing a trusted retailer and listing, no matter where you're purchasing.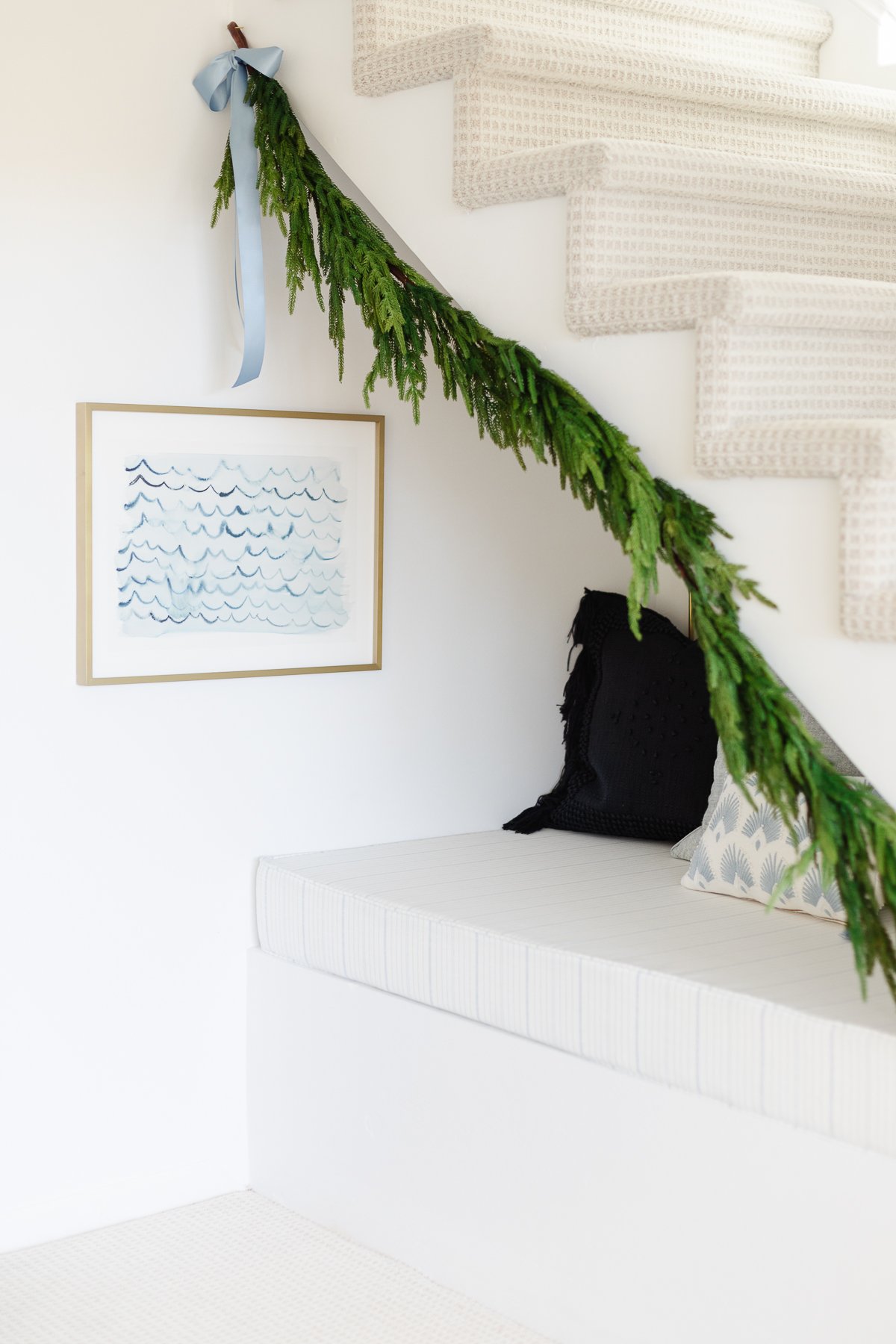 More Christmas Inspiration
Design Guides, Decor & Tips