Creative ideas and tips to embrace a Minimalist Christmas in your home!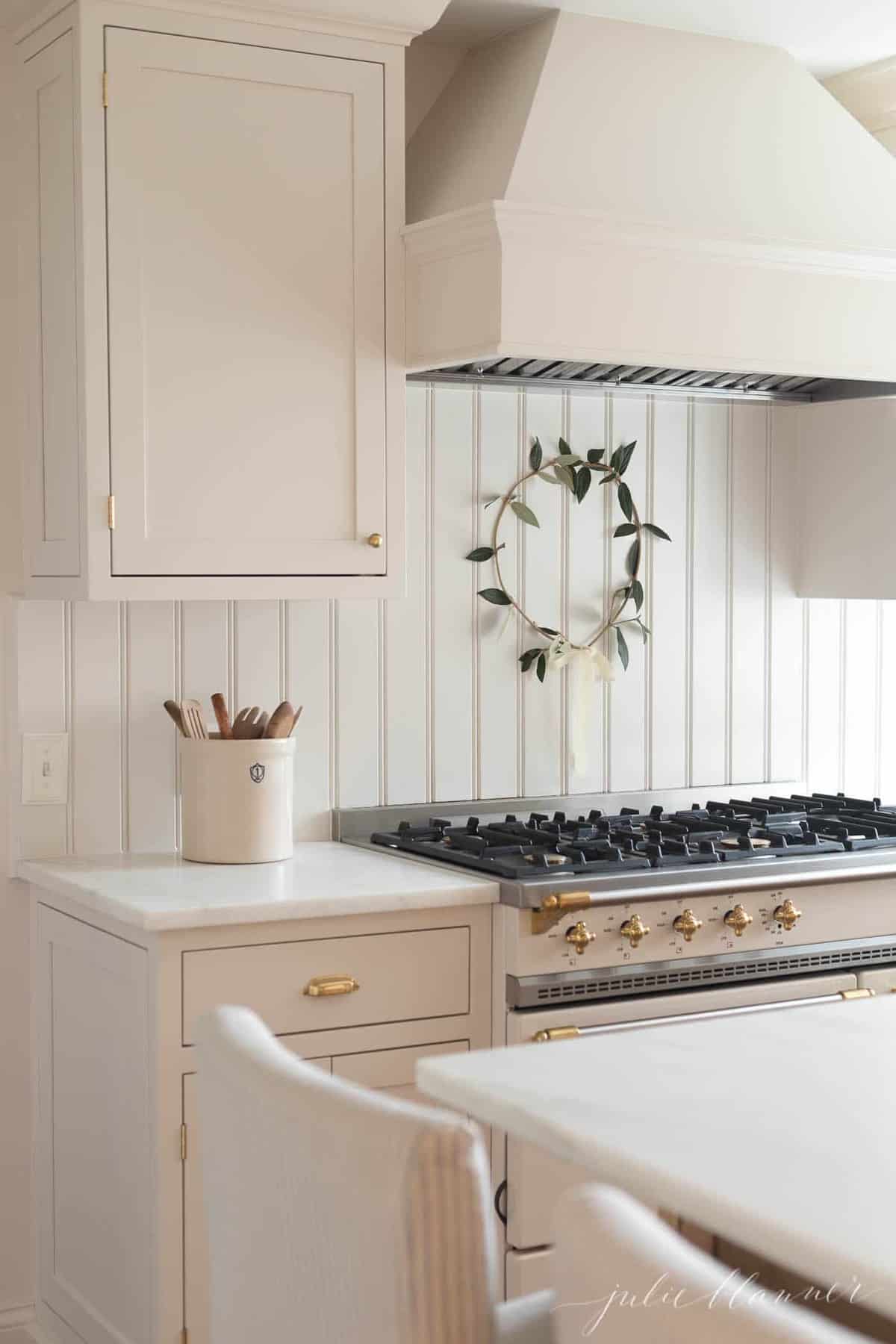 Christmas decorating adds so much warmth but it's also easy to become consumed with the addition of holiday decor. On Christmas morning you're sure to be consumed with joy, gift wrap and if you have young children, an abundance of toys!
Embracing these Minimalist Christmas tips you can keep the stress to a minimum while allowing your holiday decor to shine! It's especially nice when entertaining extended family and making the most of your existing space.
I love chatting with you about minimalist home design, and I've written about this lifestyle frequently throughout the years. You can even learn about how to begin simple living – an anchor of the minimalist movement!

Minimalist Christmas Tips
Tip 1: Declutter
Before you start decorating, declutter! This will not only allow you to assess what you have to work with and prevent your home from becoming overwhelmed with stuff, but it will also allow your minimalist Christmas decor to shine!
You can get my decluttering checklist and tips here!
Tip 2: Paint
I would never suggest you paint over the holidays, but if you're looking to prepare for next year, consider a neutral paint palette. I use a variety of cream color paints to set the tone. They're warm and inviting, but provide a blank canvas that transitions easily from one season to the next.
Tip 3: Replace
When possible, replace rather than add. For example, replace art with a wreath or replace a photograph with a Christmas card. You can also replace existing art with a free printable!
Tip 4: Everyday Essentials
Stock your home with everyday essentials like basic white dishes, standard glassware and neutral linens that can be mixed and matched with serve ware. They transition from one season to the next seamlessly with the addition of a centerpiece and organic element to garnish.
Tip 5: Source Your Home
Shop your home first! Consider alternative uses for items you already have.
Tip 5: Utilitarian Approach
If you're adding something to your home, consider whether you'll be able to later consume it or integrate it into your everyday decor. For example, one year I filled our fireplace with wood that was later burned. Our platters hang on the wall and serve as decor when not in use. During the holidays, I add a swag to them to make them feel festive.
Tip 6: Use Fresh Greens
Use your fresh greens, they don't require storage and can be composted.
Tip 7: Faux
When purchasing faux, select timeless garlands, wreaths and accessories.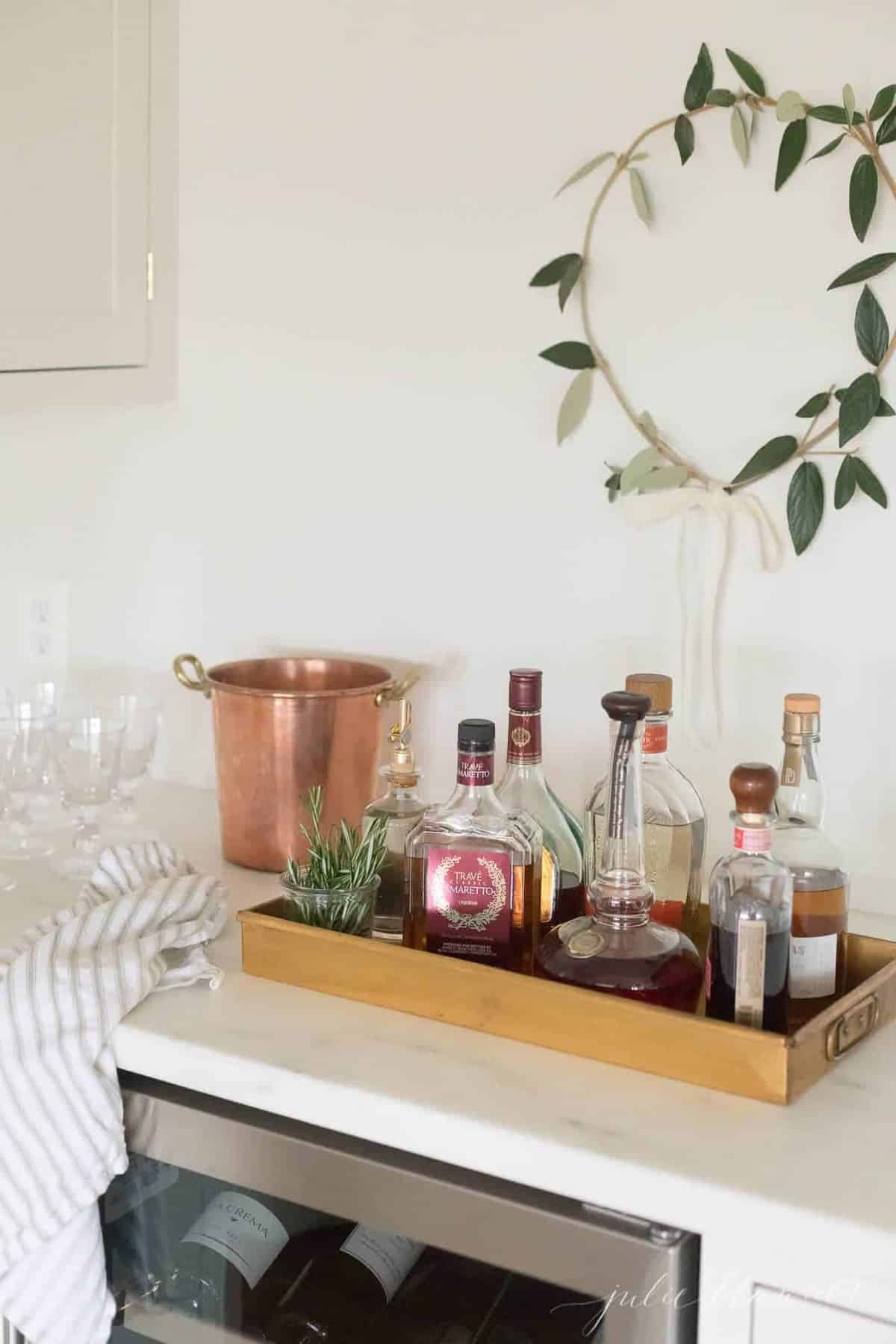 Minimalist Christmas Decor
Easy minimalist Christmas decor to integrate into your home for the holidays!

More Minimalist Holiday Decor:
Most Posts on a Minimalist Lifestyle