Find creative ideas and tips to embrace a Minimalist Christmas in your home! Add cozy charm and tradition without the overwhelming addition of too much of everything.
A minimalist Christmas is exactly what you hope it will be: a low stress, high impact way to embrace the holidays! Learn how to decorate minimally, while still keeping it all so warm and cozy.
These are 20 easy, creative minimalist Christmas ideas that anyone can accomplish.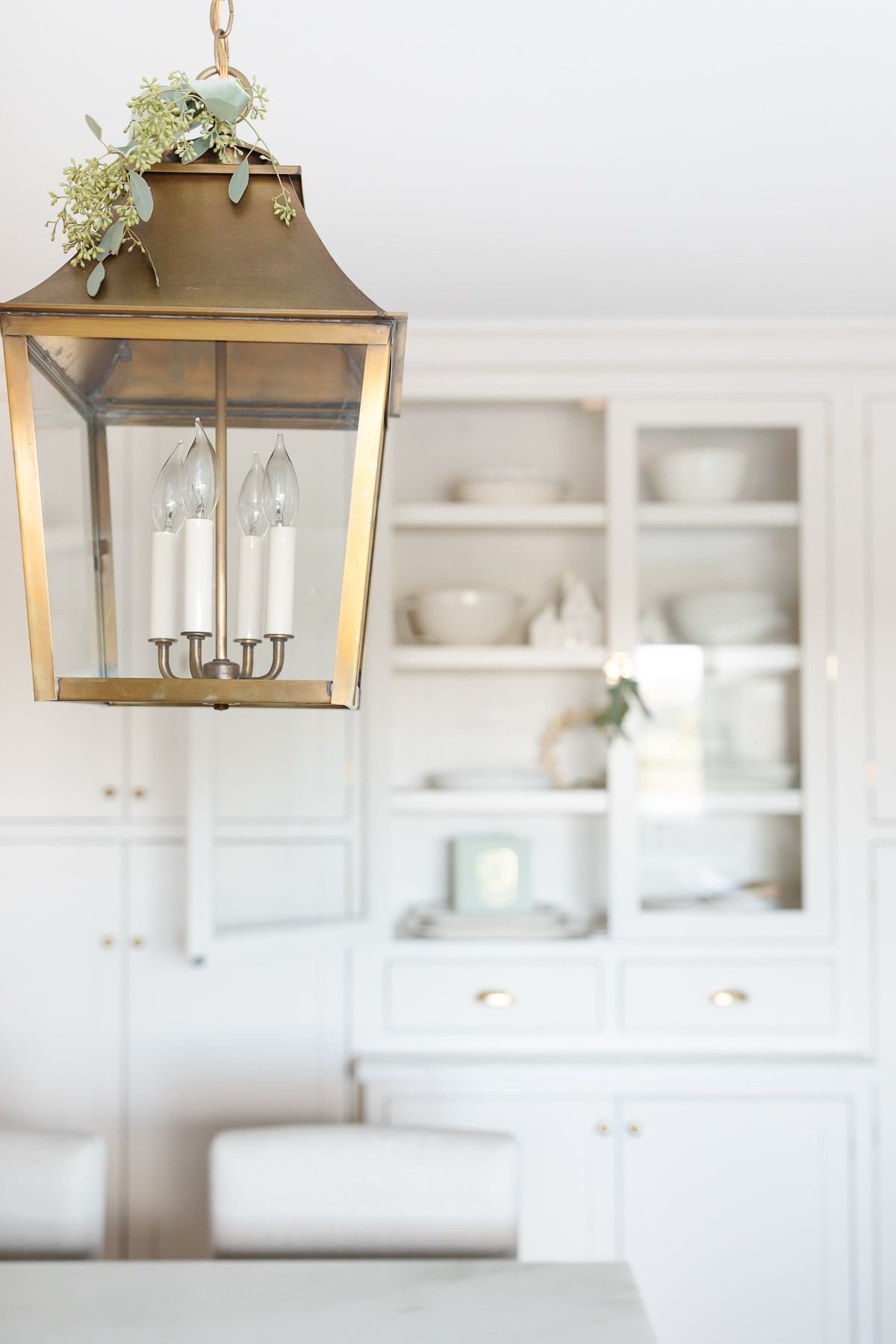 Christmas decorating adds so much warmth but it's also easy to become consumed with the addition of holiday decor.
On Christmas morning you're sure to be consumed with joy, gift wrap and if you have young children, an abundance of toys! But how to we make things beautiful with a little less?
Minimalist Christmas
Embracing these Minimalist Christmas tips can keep the stress to a minimum while allowing your holiday decor to shine! It's especially nice when entertaining extended family and making the most of your existing space.
I love chatting with you about minimalist home design, and I've written about this lifestyle frequently throughout the years. You can even learn about how to begin simple living – an anchor of the minimalist movement!
If you love simple, charming touches of Christmas, don't skip my Scandinavian Christmas decorations!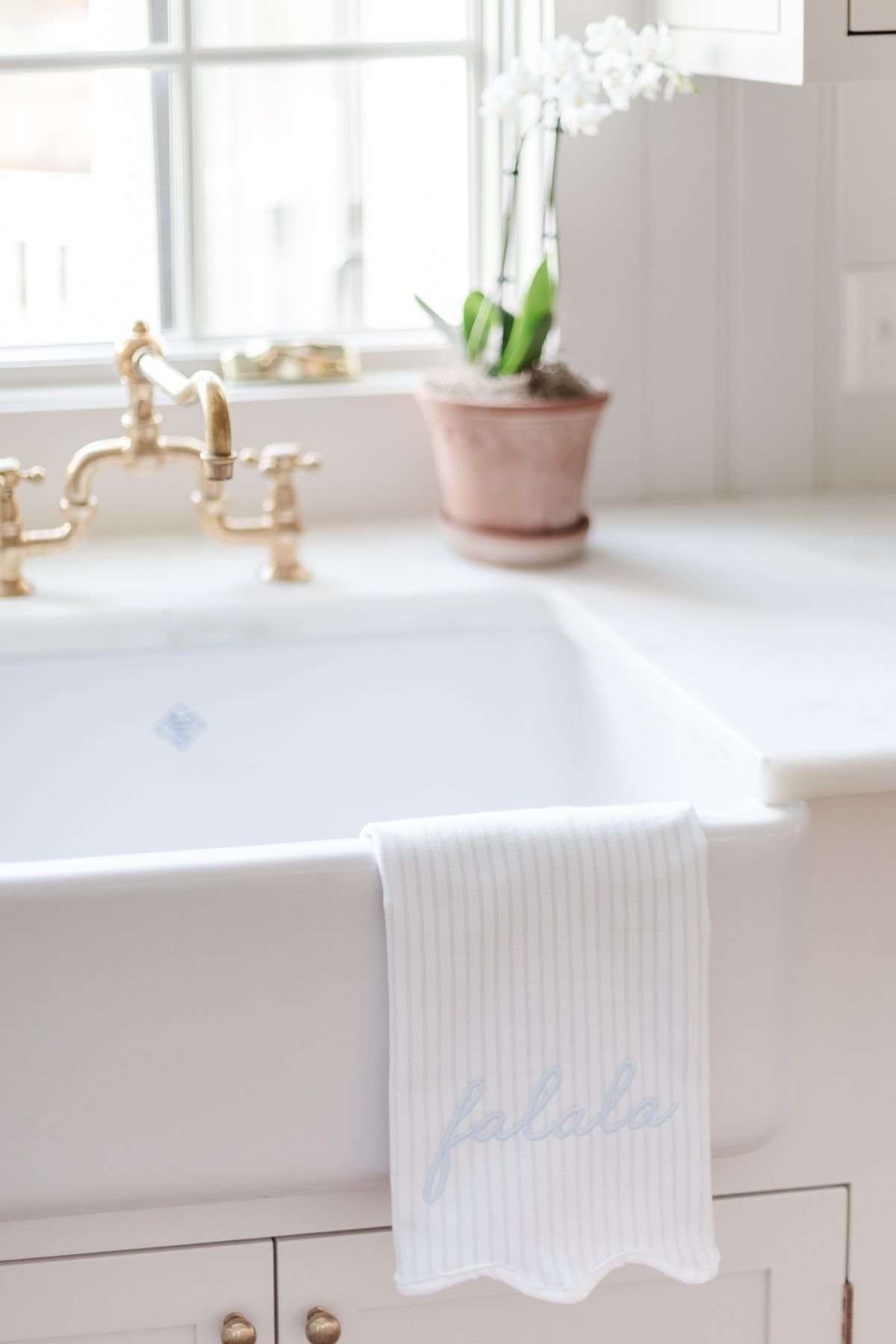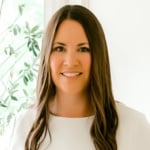 Tips
A true minimalist always begins with a clean slate! Before you start decorating, declutter. This will not only allow you to assess what you have to work with and prevent your home from becoming overwhelmed with stuff, but it will also allow your minimalist Christmas decor to shine!
You can get my decluttering checklist and tips here.
Paint – I would never suggest you paint over the holidays, but if you're looking to prepare for next year, consider a neutral paint palette. It's the ultimate way to enter a minimalist mindset at any time of year!
I use a variety of cream color paints to set the tone. They're warm and inviting, but provide a blank canvas that transitions easily from one season to the next without adding more… a soft creamy backdrop always helps the rest of your items shine.
Replace a throw with a faux fur throw to make your home feel cozy for the holidays.
Update pillow covers in your living room.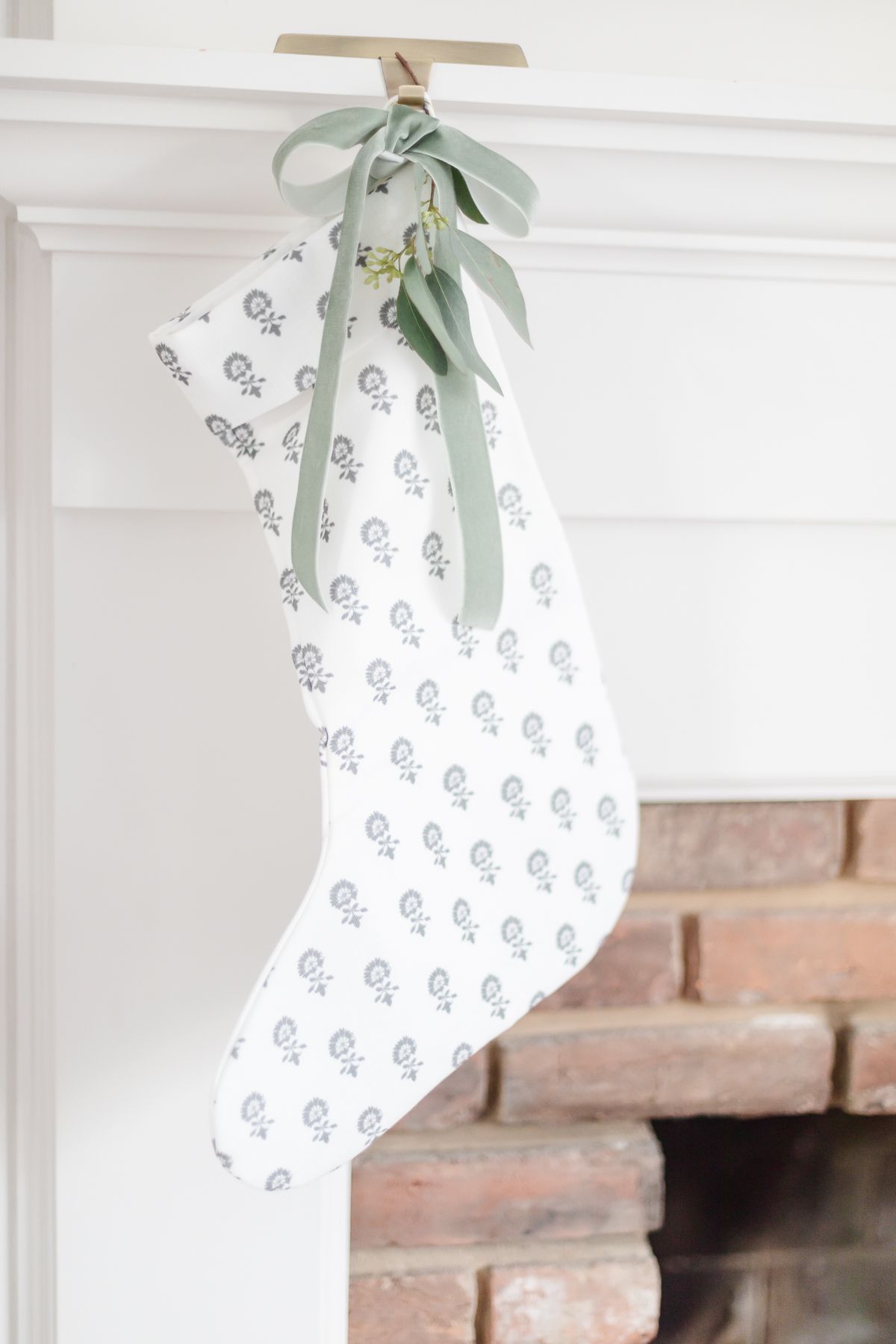 Minimalist Christmas Decorating Ideas
These ideas are simple, easy ways to implement a less-is-more approach to the holidays this year.
Source Your Home
This is one of my biggest tips for all minimalist decorating. Shop your home first! What does this mean?
If you're looking for art work, new pillows, new kitchen decor… simply shop other rooms for inspiration to switch things up! Consider alternative uses for items you already have.
When possible, replace rather than add to your decor to keep things minimal. What do I mean by this? Your wall art is the best example!
Instead of adding to a room, replace items in a room. For example, replace a year-round piece of art with a fresh, affordable wreath you can make yourself.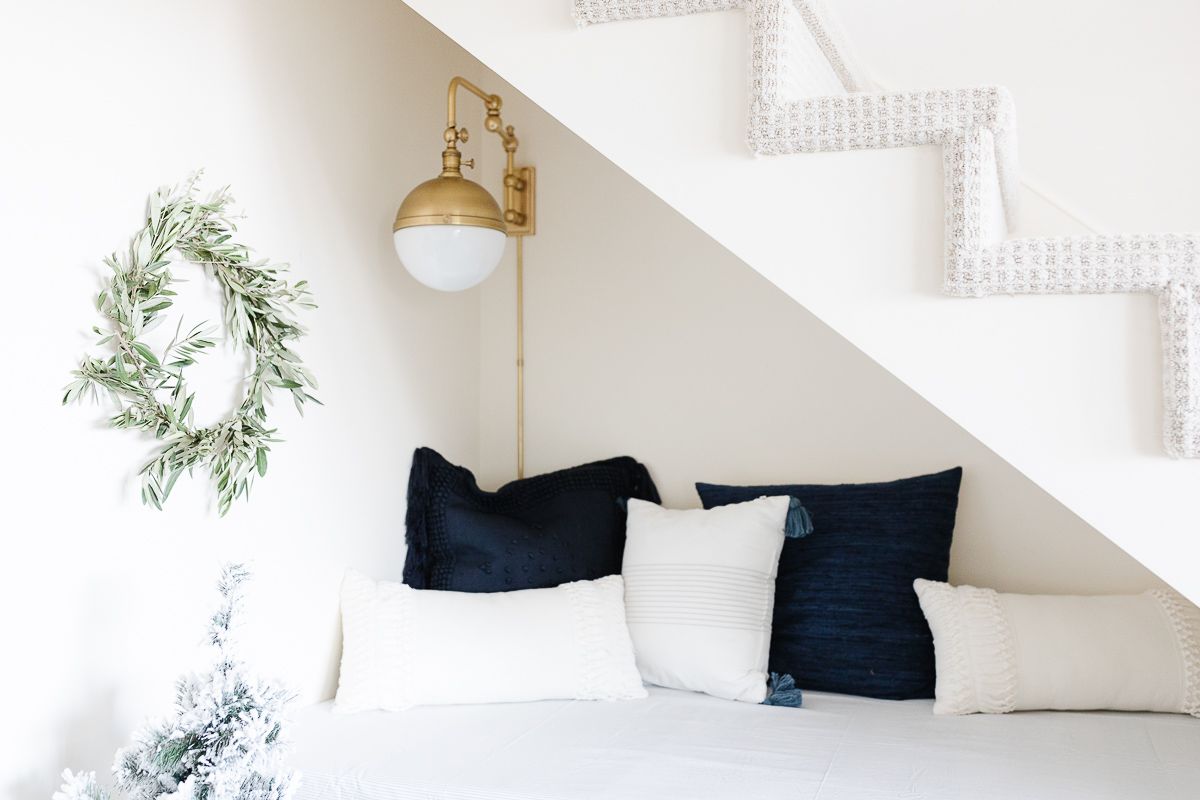 Don't want to buy more wreaths? You can also swap out existing art with a framed photograph or a simple Christmas card. You can also replace existing art with a free printable!
Our Frame TV is another great way that we do this, because it's a television that doubles as art – which means come Christmas, it's a holiday showpiece over our mantel!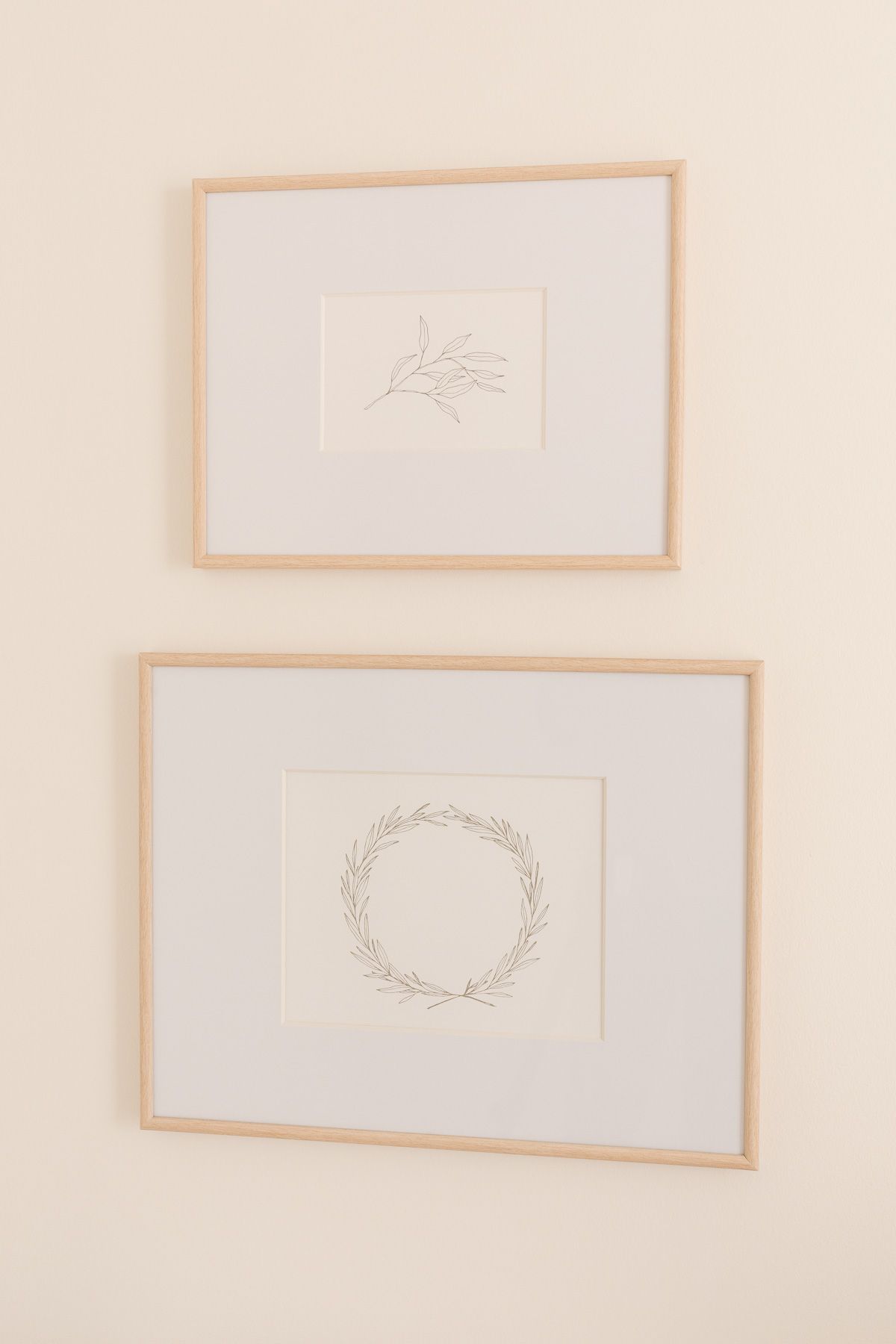 Stock your home with everyday essentials like basic white dishes, standard glassware and neutral linens that can be mixed and matched with serve ware.
They transition from one season to the next seamlessly with the addition of a centerpiece and organic element to garnish. That way, it's easy to set a "fancy" table with items you already use every day!
Below, all of these items are pieces we use in our kitchen every single day, except for the bundle of $5 greenery I bought from Trader Joe's!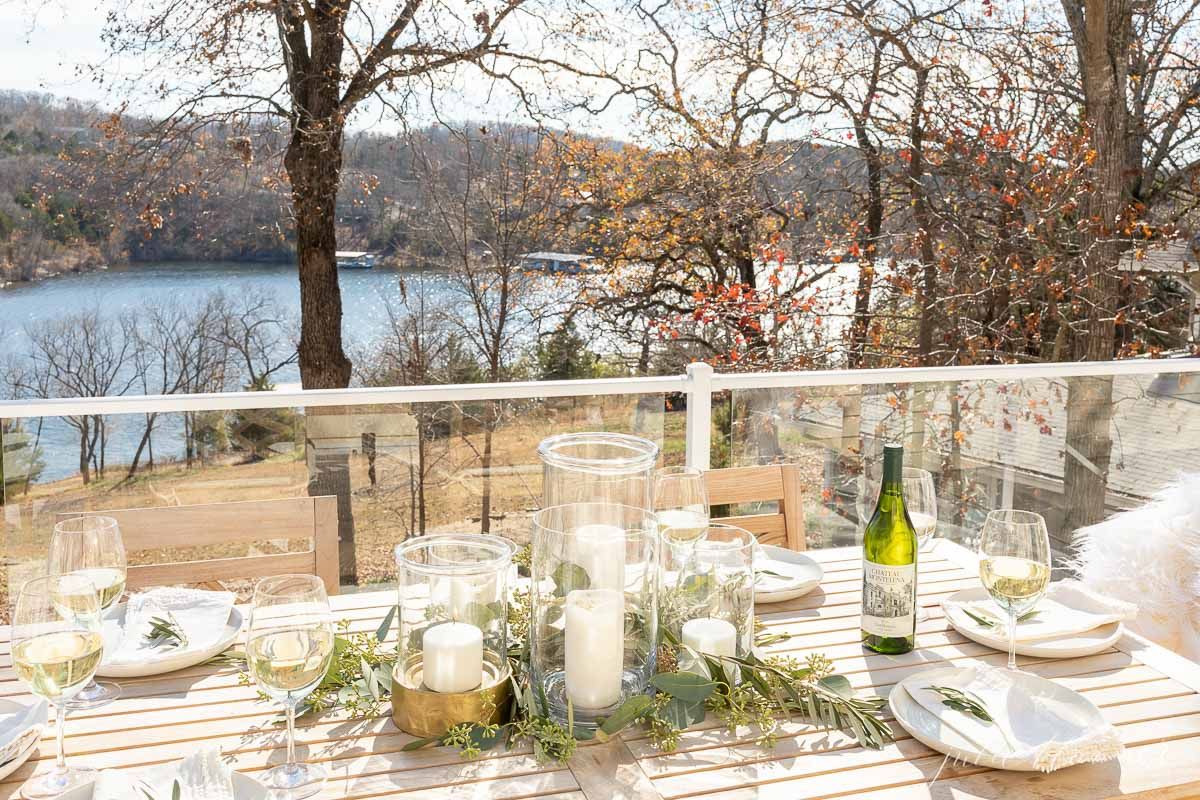 If you're adding something to your home, consider whether you'll be able to later consume it or integrate it into your everyday decor. Fill your holiday home with things you can use later.
That means decorating with utilitarian items like stacked firewood! For example, one year I filled our fireplace with wood that was later burned. It makes a huge impact but is a pretty look that we also genuinely used for months to come.
Our platters hang on the wall and serve as decor when not in use. During the holidays, I add a swag to them to make them feel festive.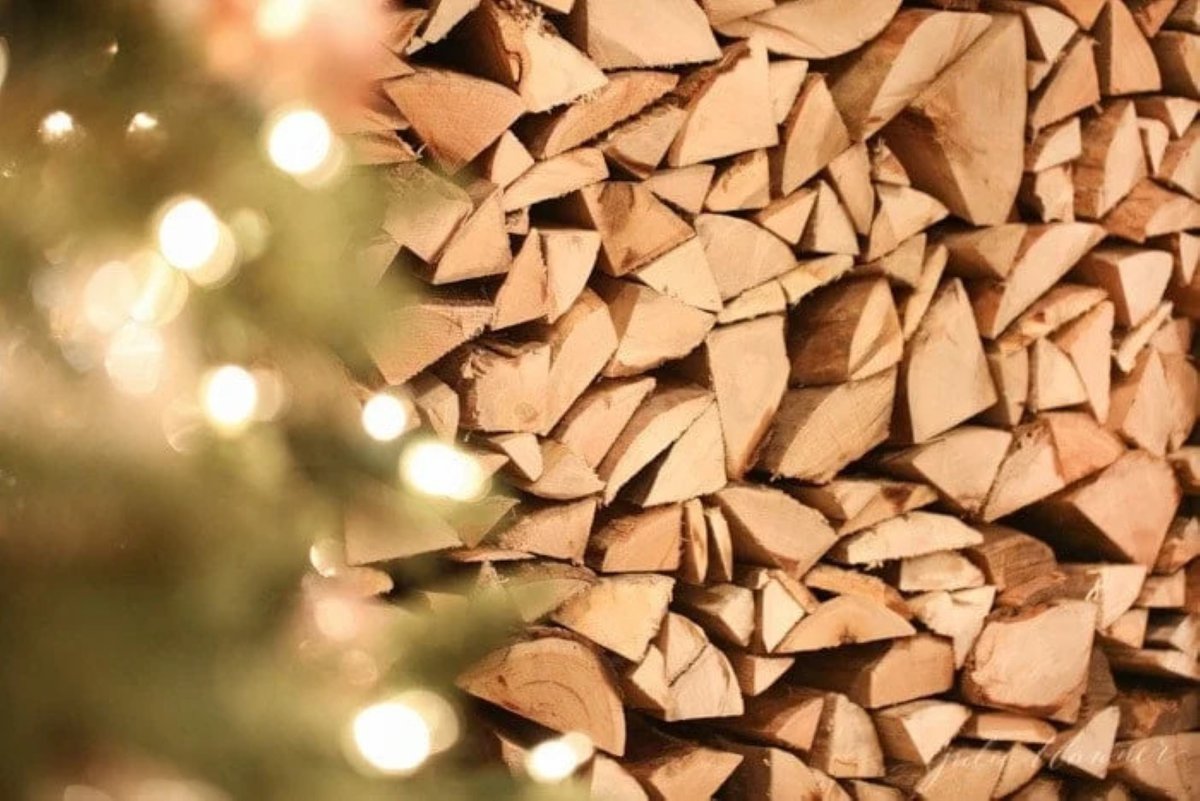 Use your fresh greens, they don't require storage and can be composted, making them an earth friendly minimalist Christmas choice. Find my favorite Pine Garland and Cedar Garland here.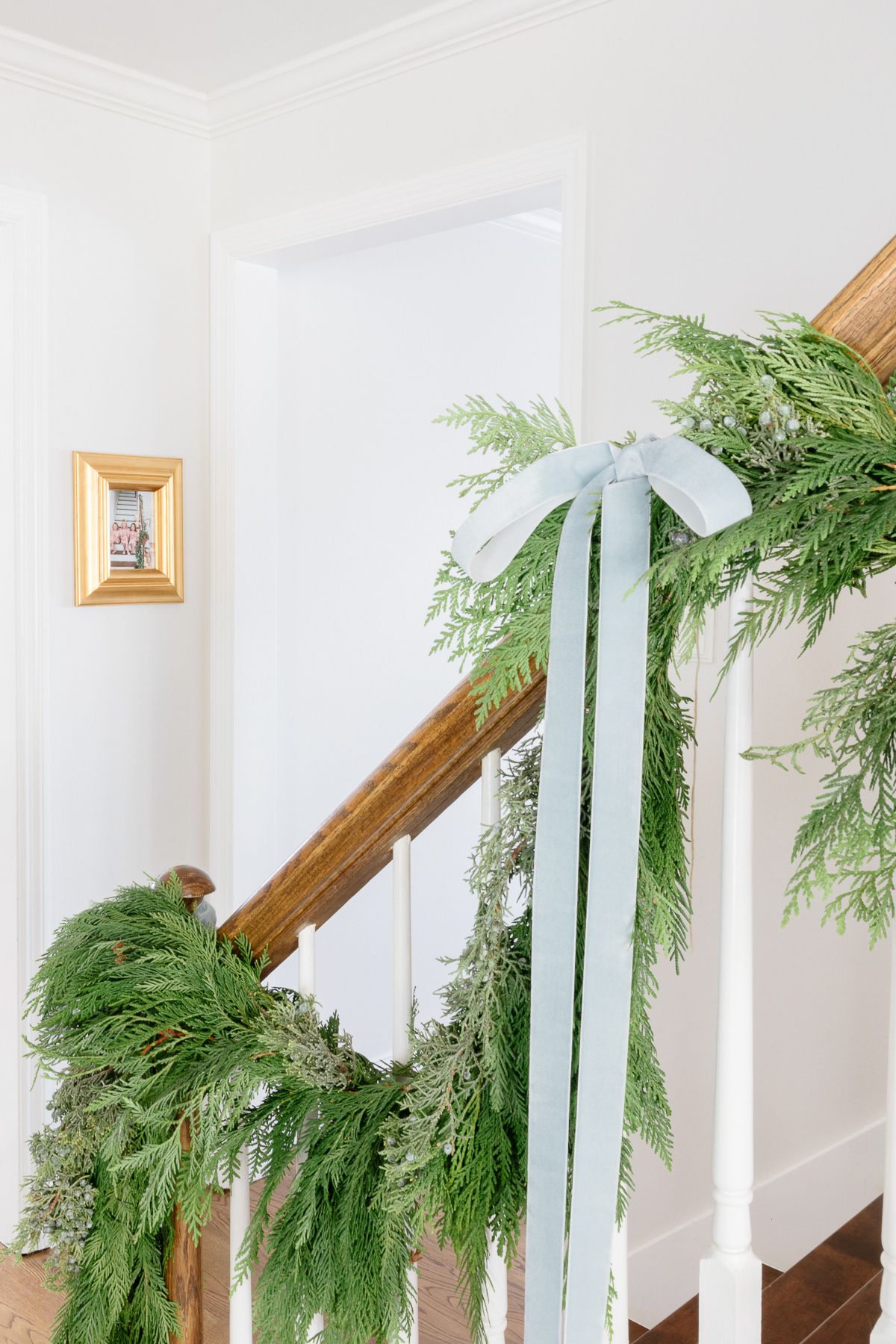 …Or Faux
Of course, no matter how you feel about fresh greenery versus fake, there are times when faux just makes more sense.
When purchasing faux, select timeless garlands, wreaths and accessories.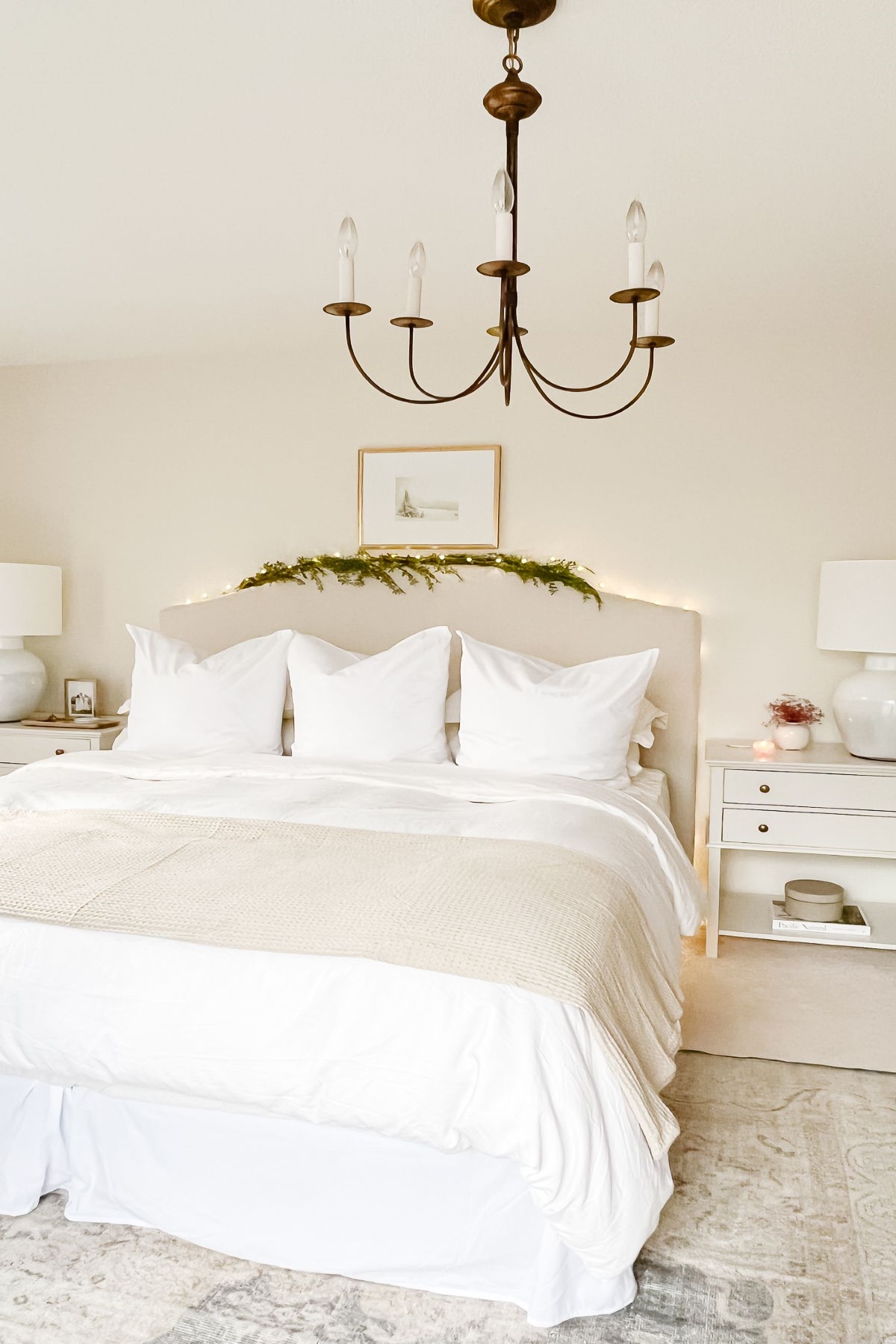 Add a single, gorgeous branch over a door frame, over a piece of art, or on your kitchen range hood. This simple touch is such a beautiful statement.
Adding something organic brings a room to life. Just a touch – or a twig makes the entire room feel festive!
Forage your yard to create a simple wreath by tying both ends together.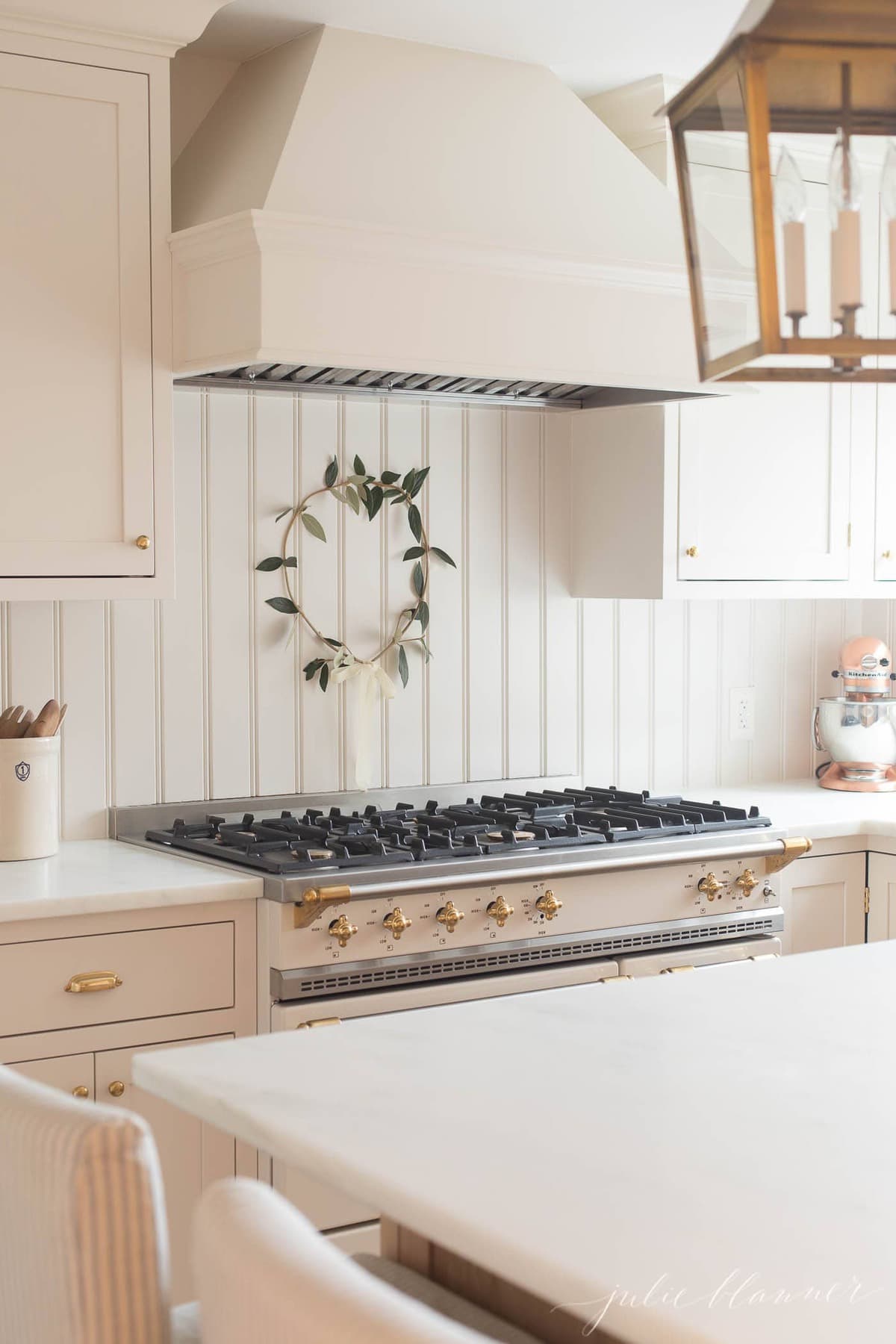 I love to change our "artwork" on our tv out seasonally. It just creates such a great focal point in a room and helps tie the rest of our decor together!
Once again, form + function + minimalist success story!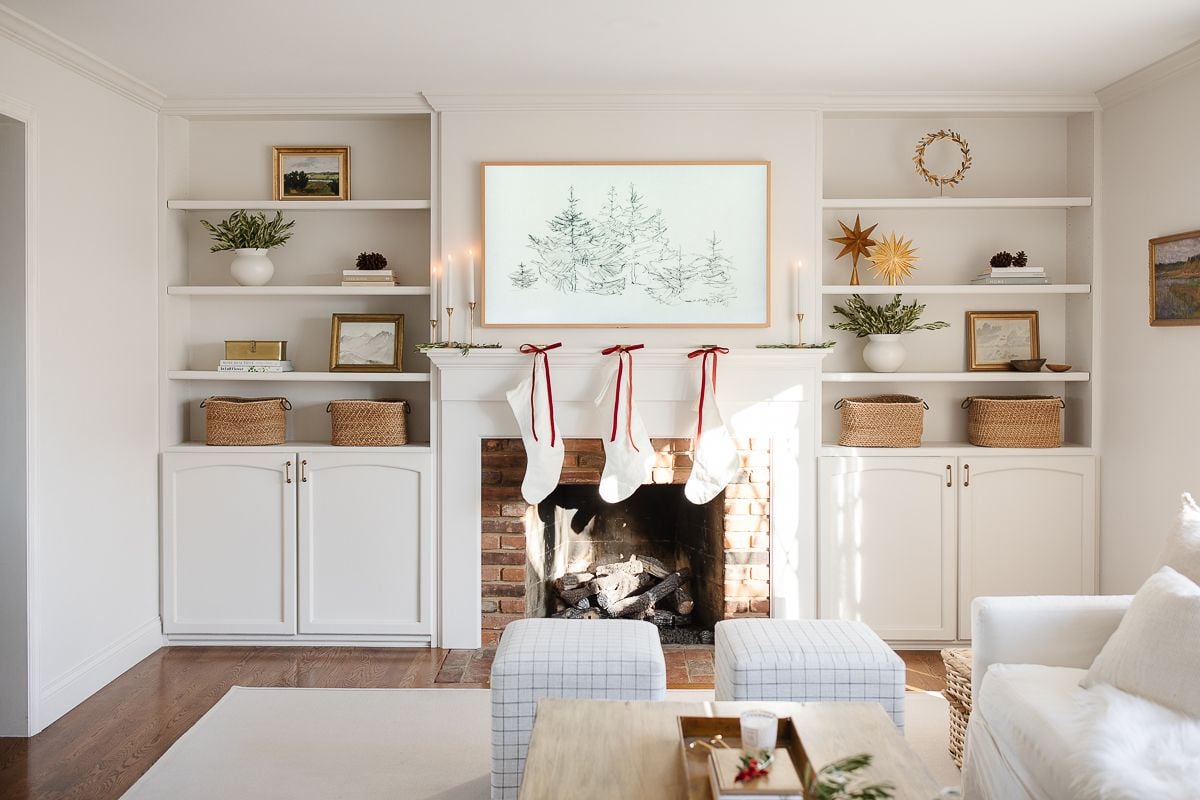 Wrapping can feel fussy and not-so-minimalist, admittedly. But think of it as part of your overall decor, so it's as functional as it is fun.
Make your presents feel fun, festive and beautiful, without the fuss this holiday season! These Christmas Gift Wrap ideas and tips make wrapping fun! Of course, you can find ideas for Gift Card Wrapping here too, to take a truly minimalist, utilitarian approach.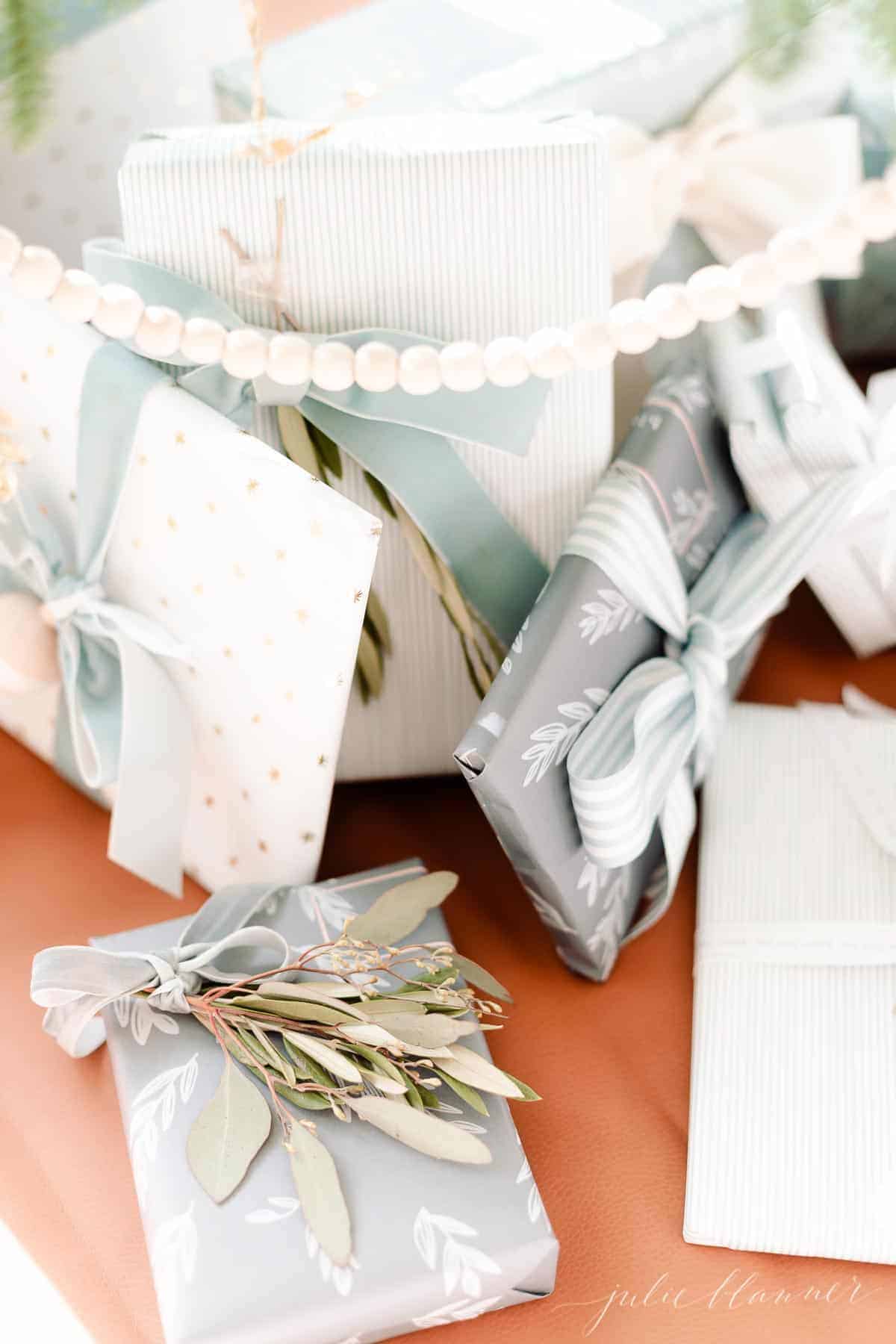 Get all the magic of twinkling Christmas lights with none of the hassle of decorating a giant tree. A fairy light tree is sure to bring the magic this year – read on to see why!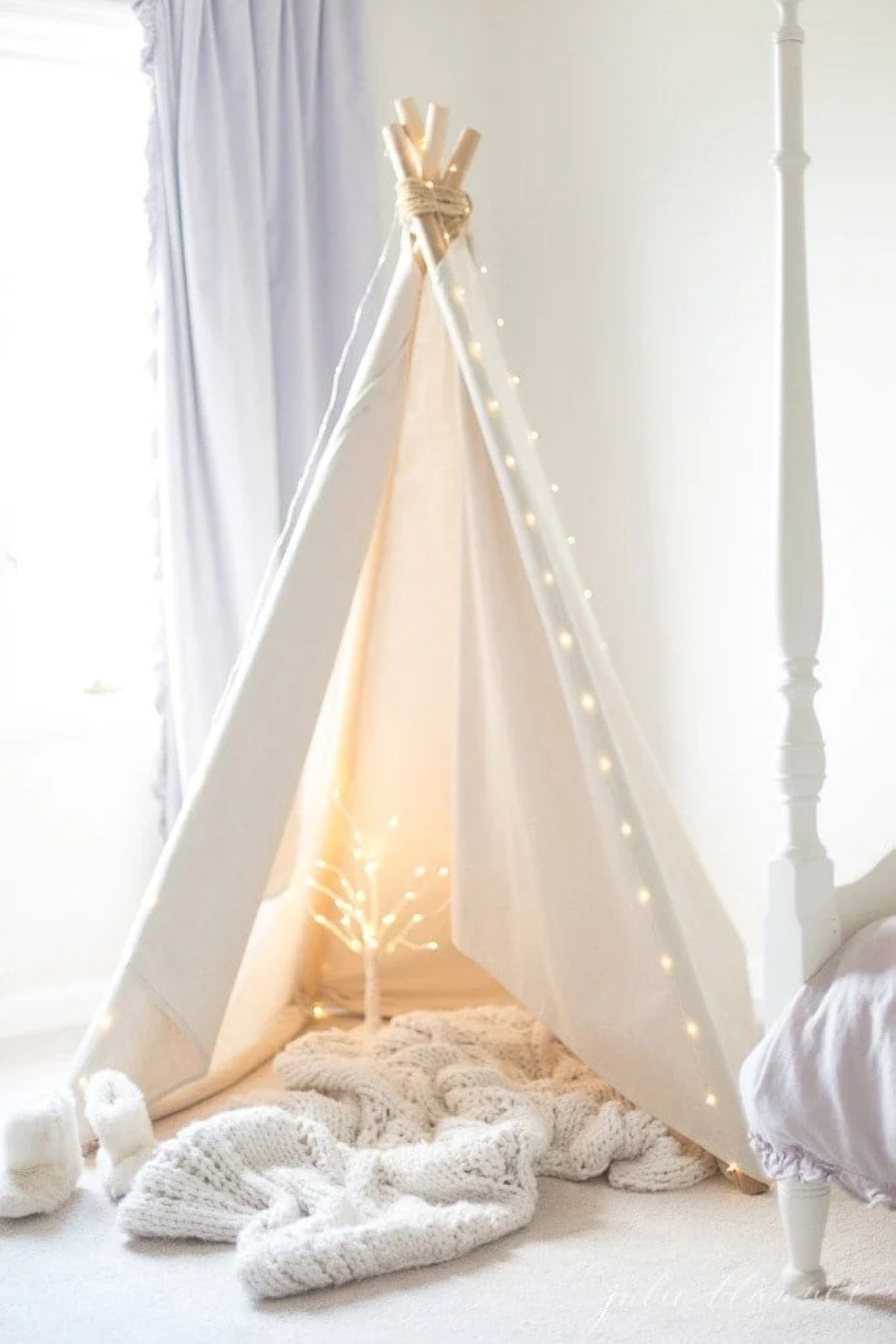 Gong faux? These minimalist Christmas trees are pre-lit and sparse, weaving beautifully into minimalist decorating. It's beautiful alone, with a simple star or just a few ornaments!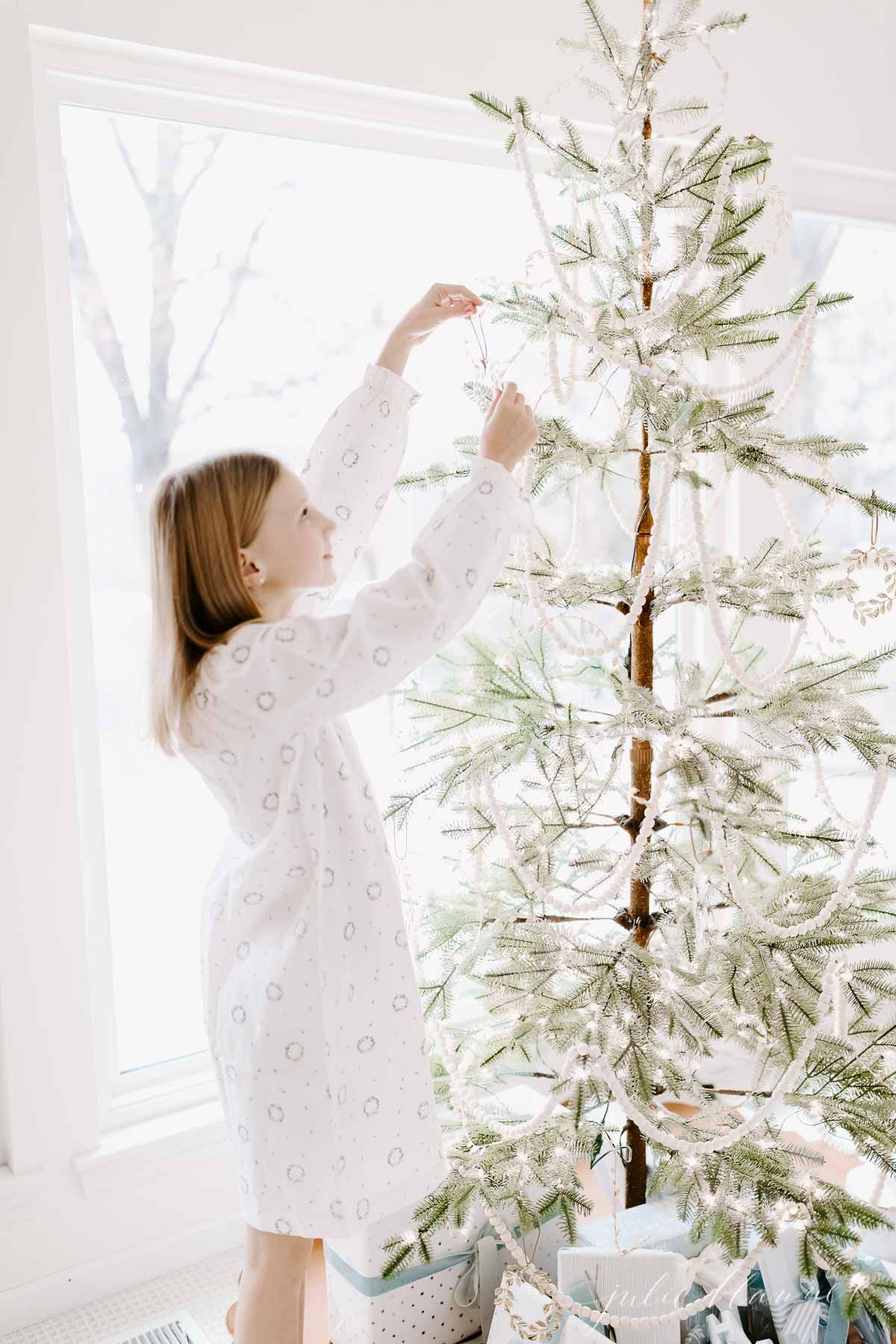 So simple, so natural, and so charming! Nothing says "classic Christmas" like a homemade popcorn garland strung across a festive Christmas tree.
Learn how to make a popcorn garland of your own with this easy step-by-step tutorial.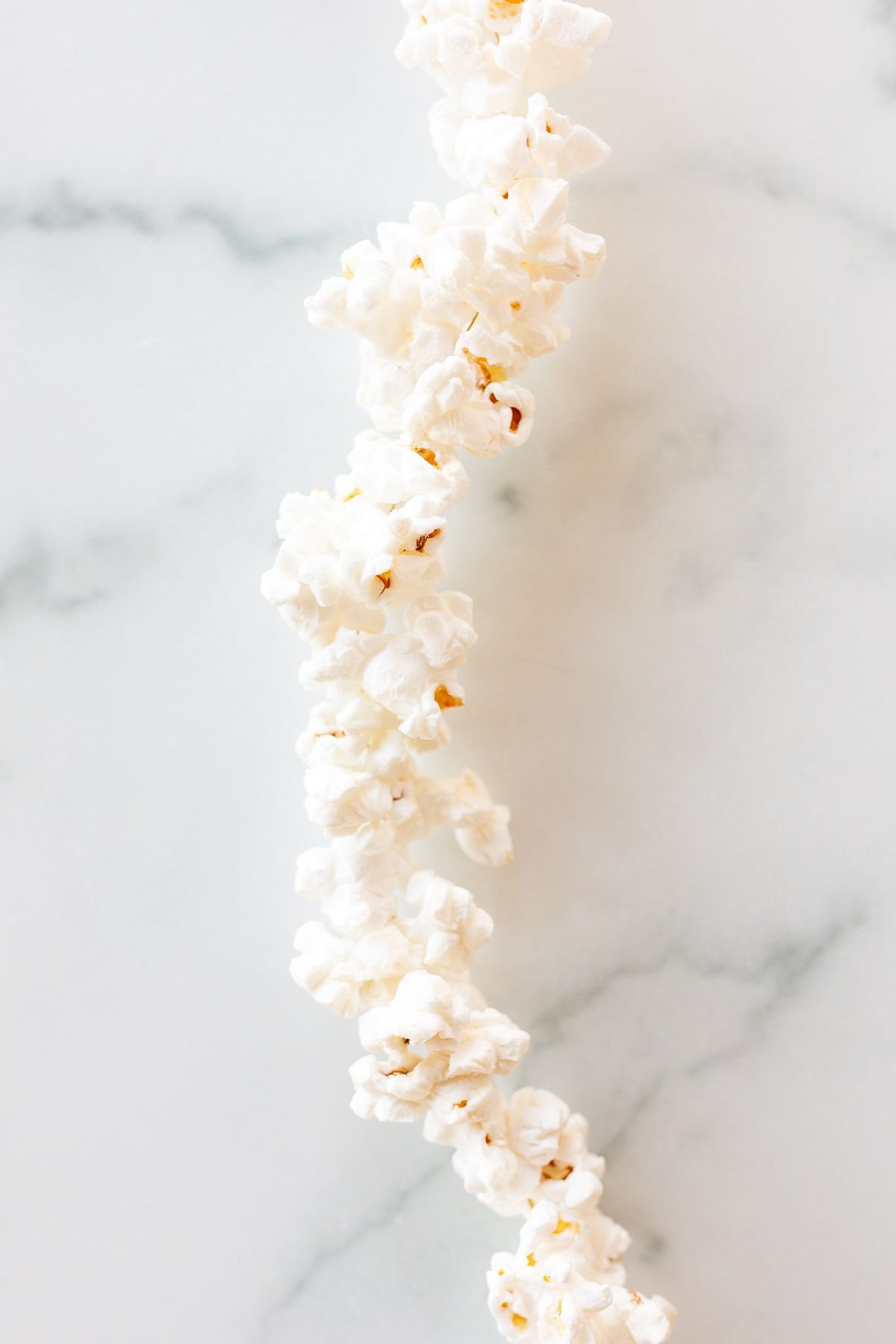 Similarly, this orange garland is an easy way to bring the fragrance and warmth of the holidays in, with such an organic, delicate touch. It's the ultimate in minimalist simplicity!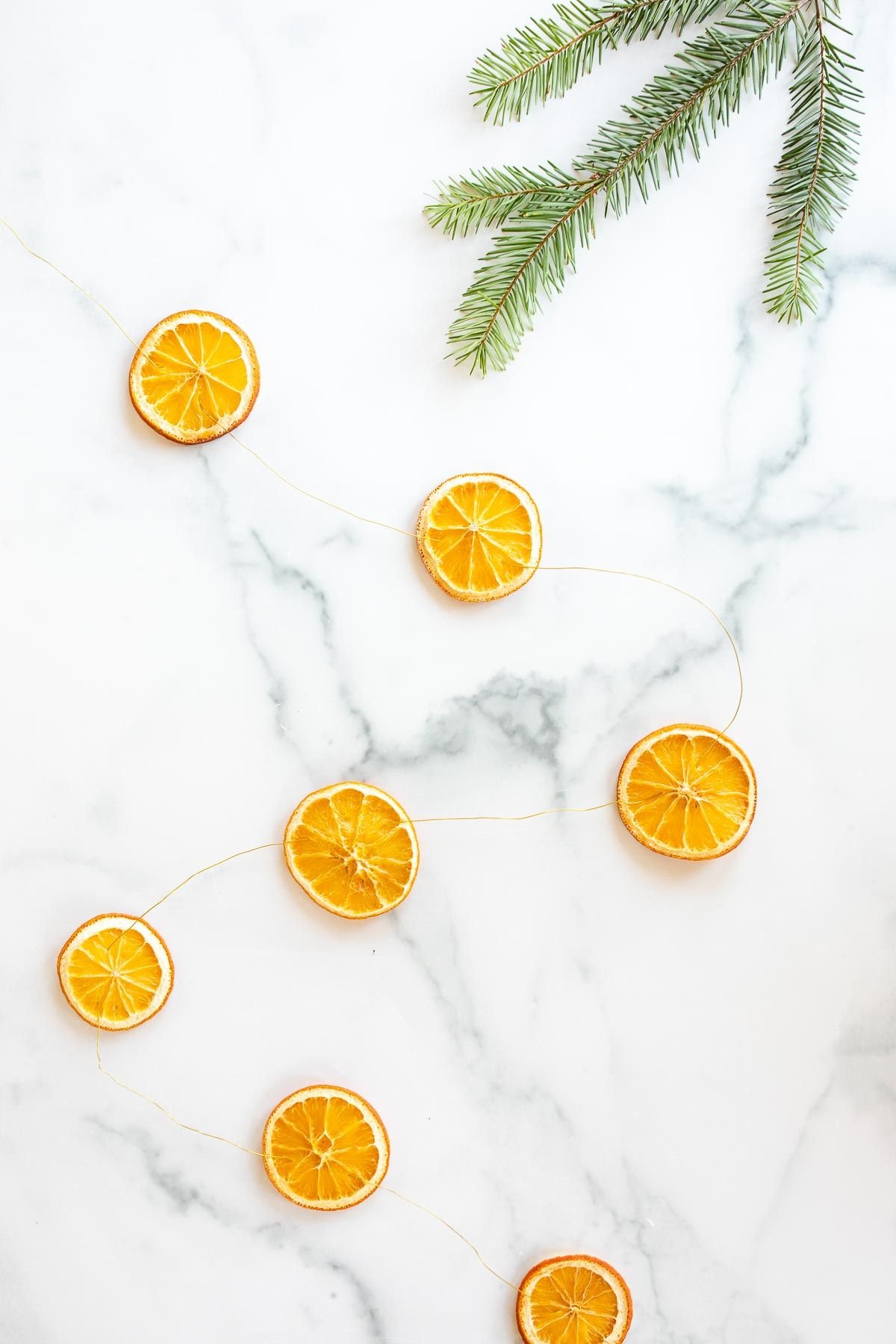 Celebrate the season with the addition of a charming wooden Advent calendar! Advent calendars fall under the minimalist category because they are both decorative and useful.
These sweet wood Advent calendars add a meaningful, nostalgic element to your Christmas celebrations.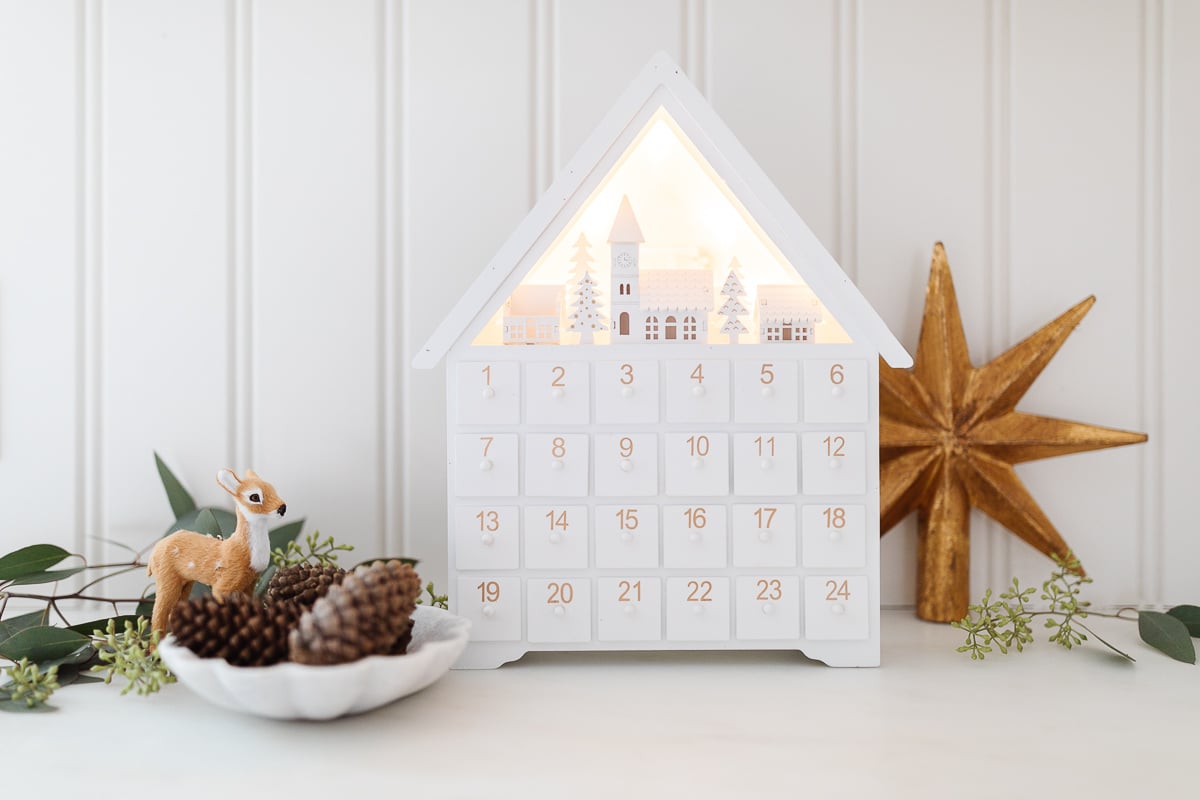 Fairy lights add so much magic for minimal effort. Integrate them in a wreath, under furniture or draped around a window frame.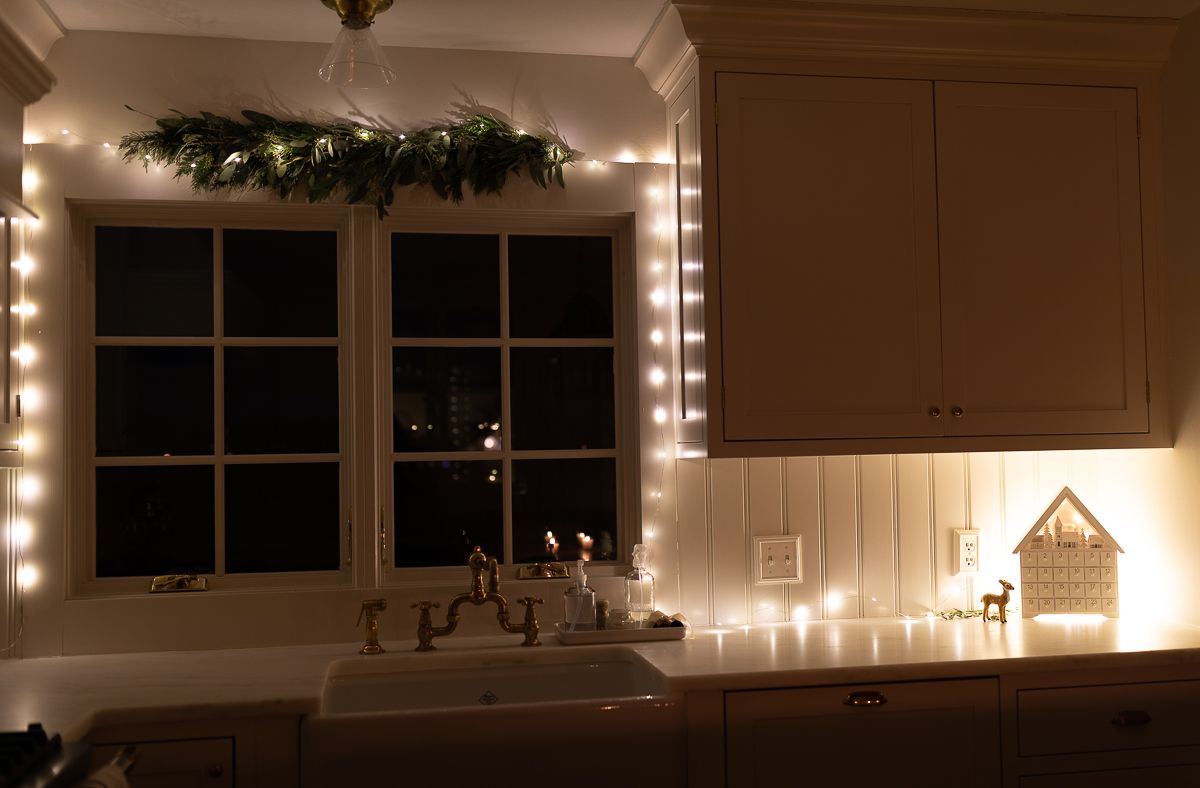 Candles are another favorite staple in our home we use all year. They offer instant ambience. They can be moved from one room to another with ease going from stair decor to the table without effort.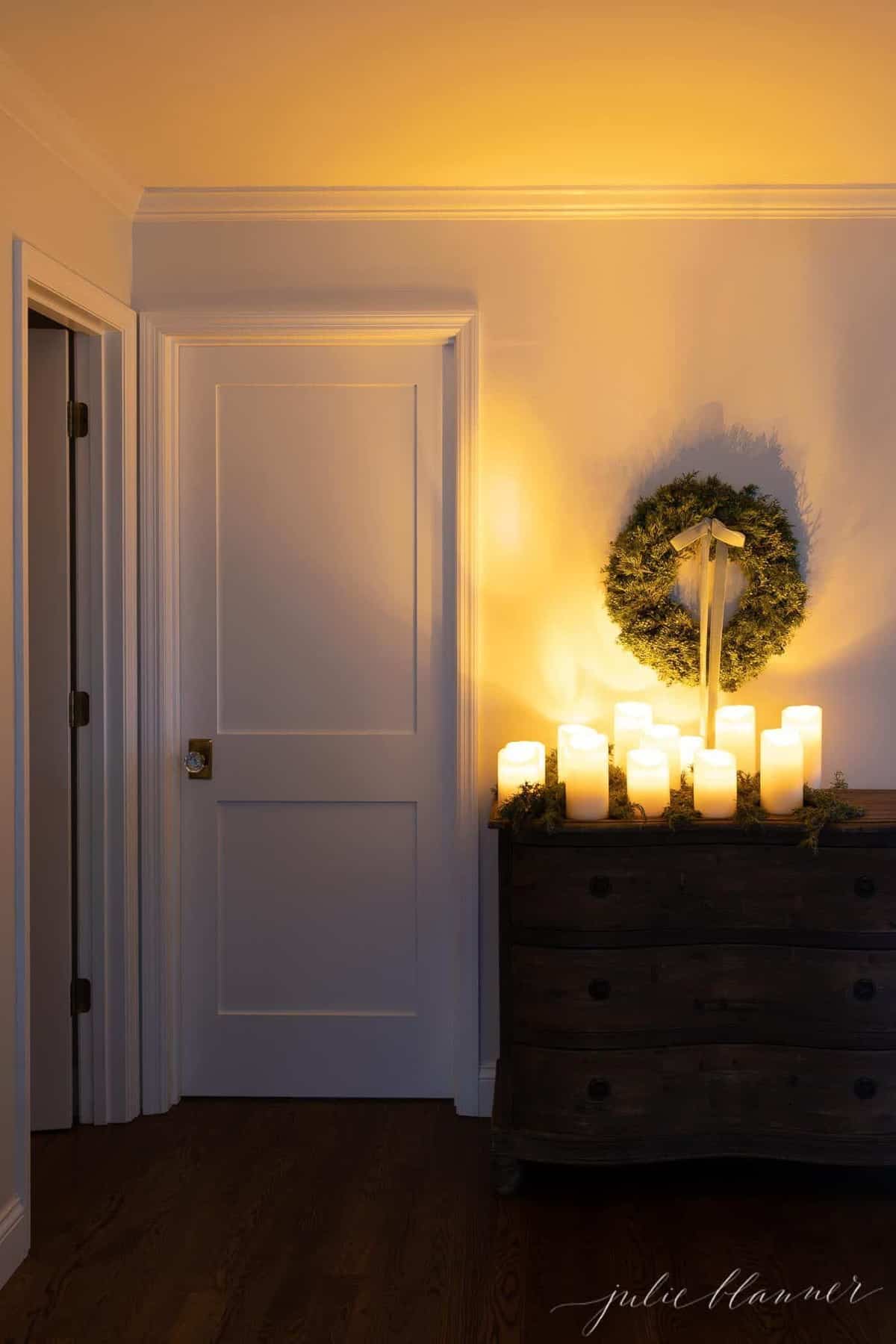 These can be used in the sweetest way to decorate trees, adorn gifts, and more. They last for years and have such a homey, warm feel to them… the ultimate in minimalist cozy vibes!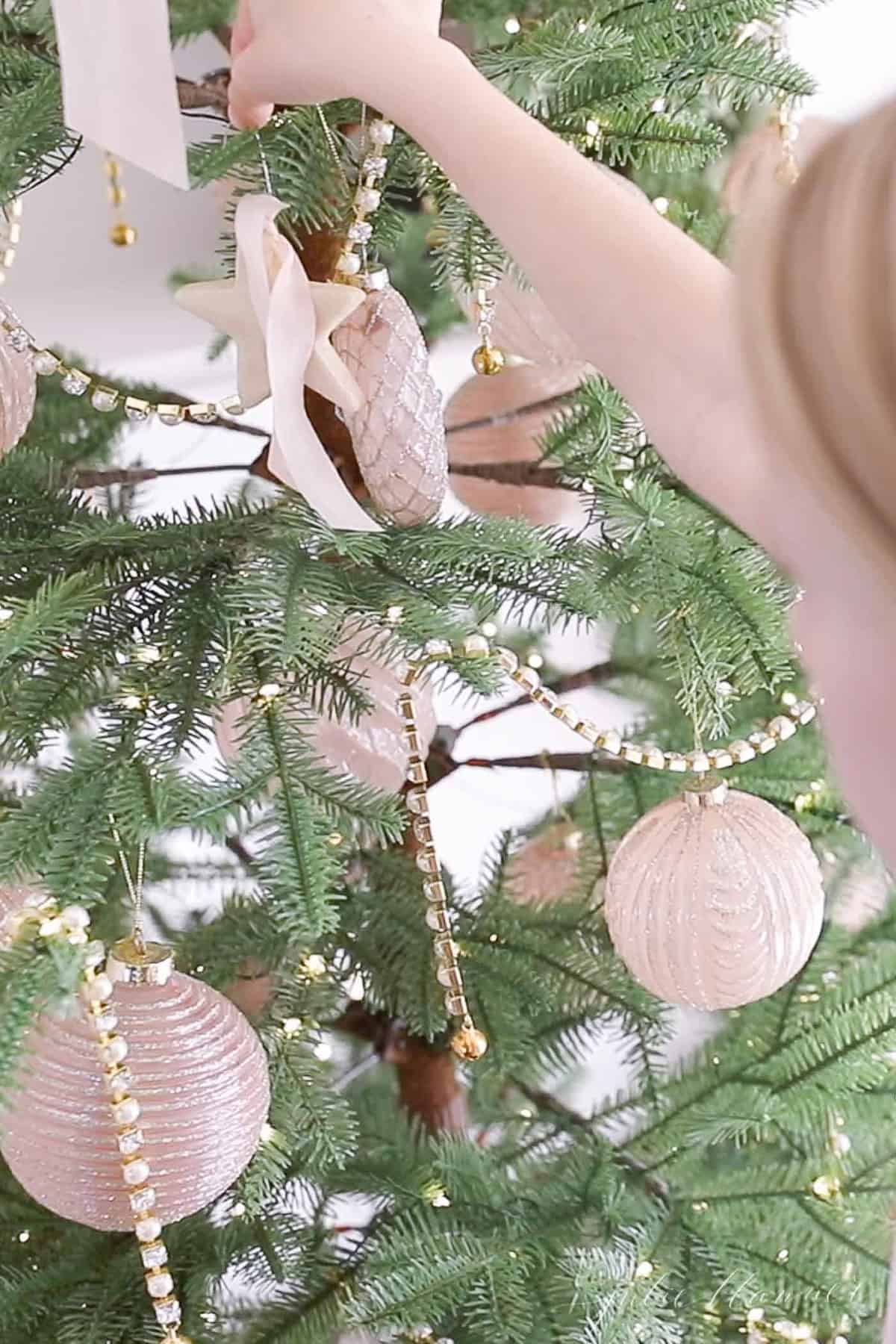 Use a Throw Blanket in Lieu of a Tree Skirt
Simply wrap a cozy throw around your tree, tucking the edges under for a little added fluff.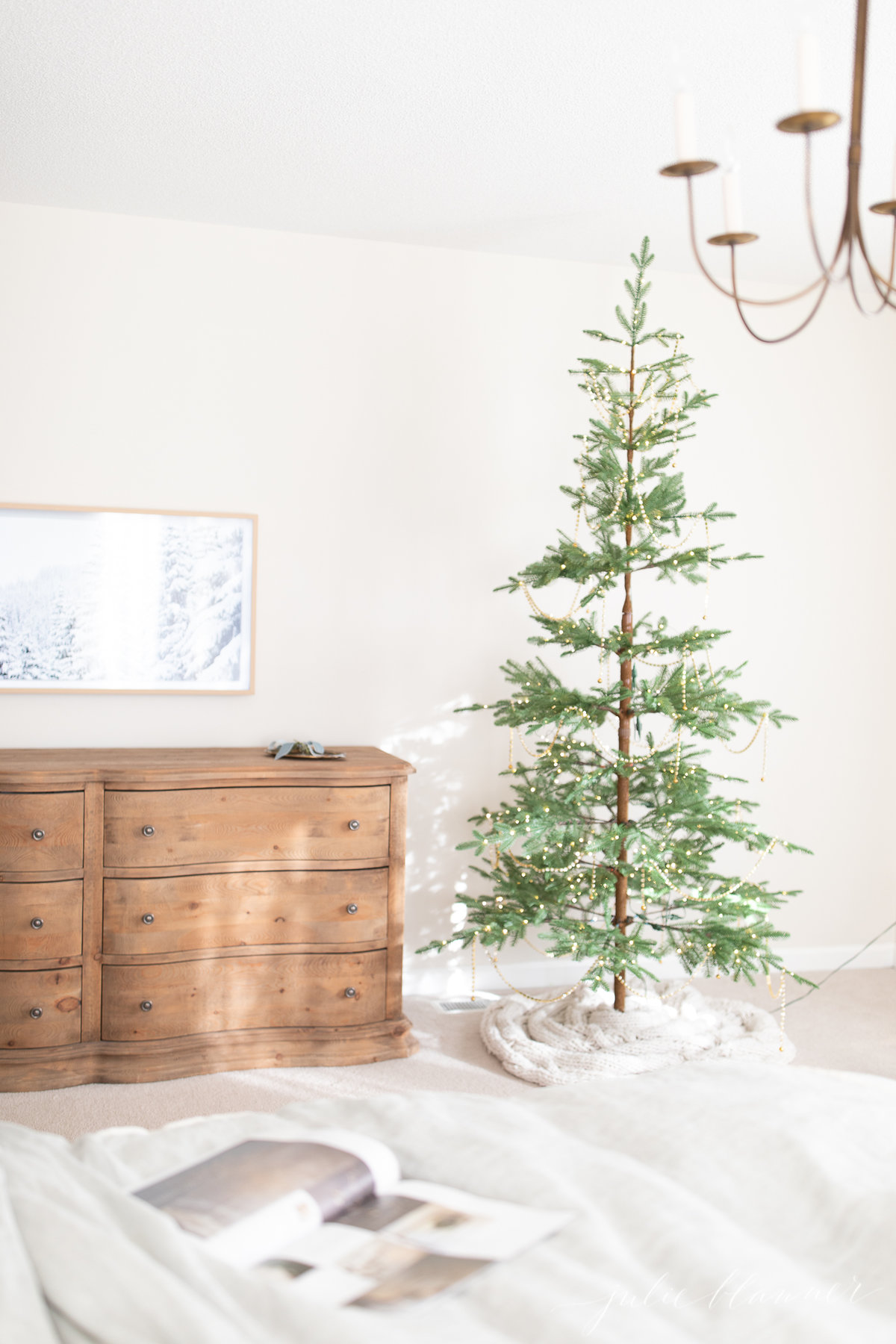 Each year, I pot narcissus and scatter throughout our home. They're the quintessential winter flower, otherwise known as paperwhites that feel dreamy, yet traditional. This is a simple, organic way to bring the holidays into your home.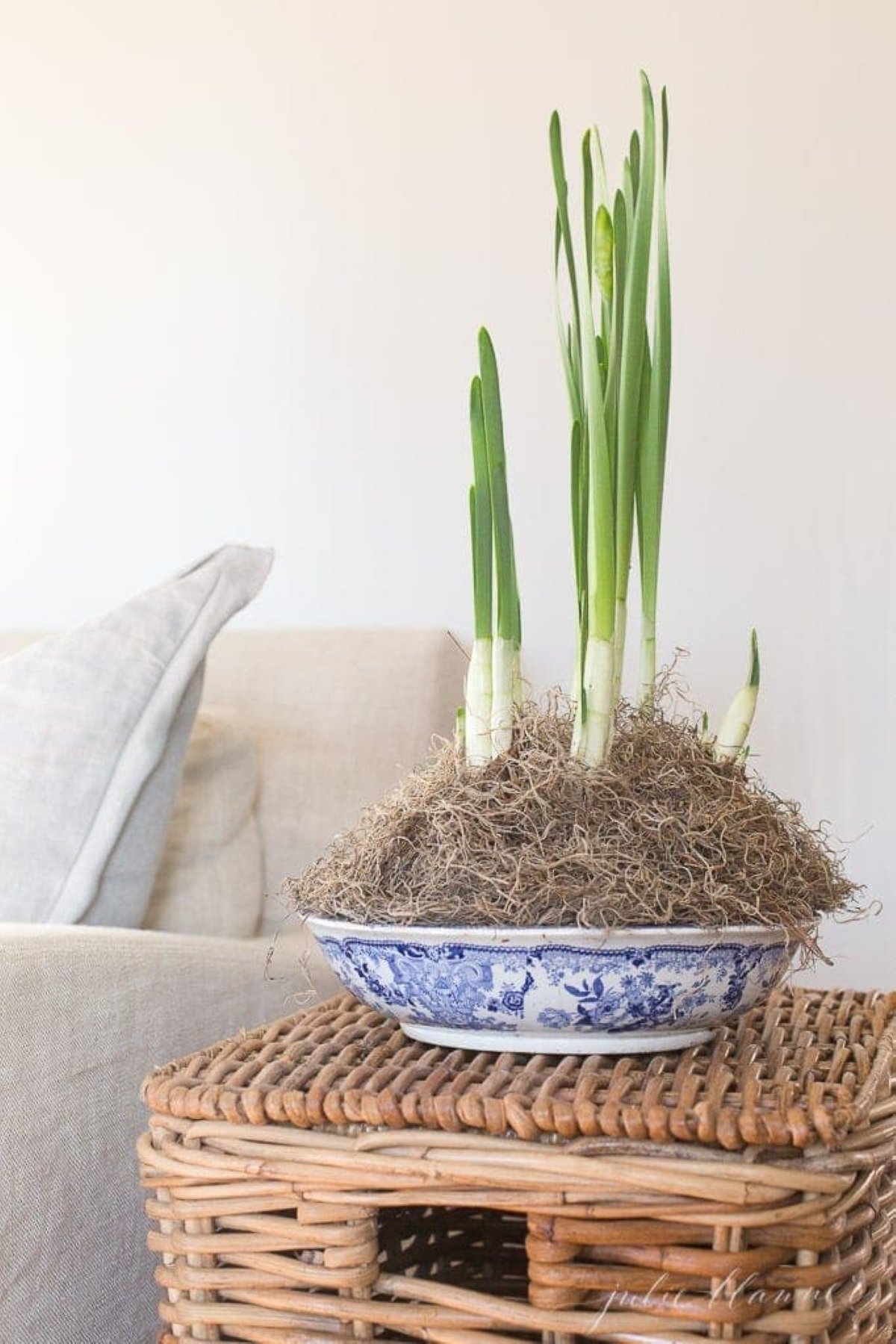 Learn how to make stovetop potpourri in just a few minutes to make your home smell amazing, naturally! Also called a simmer pot, this warm and cozy DIY is the best way to bring holiday fragrance into your home.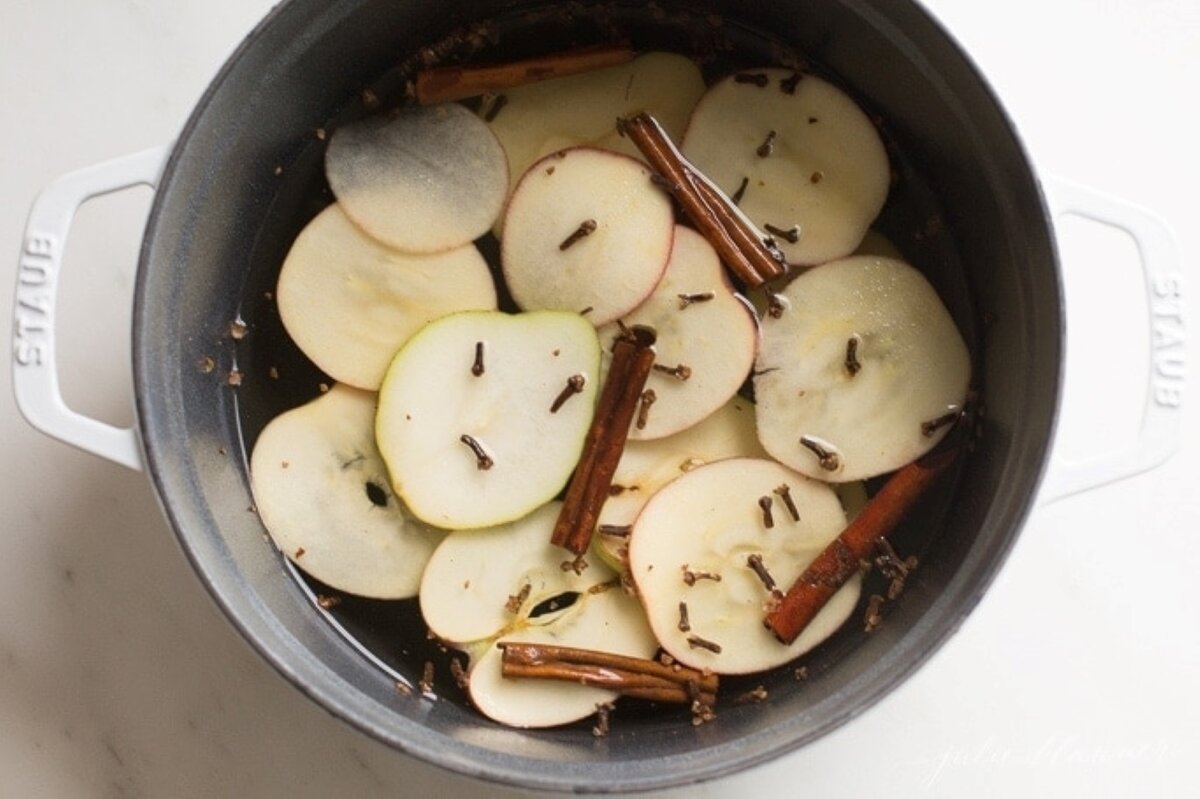 Frequently Asked Questions
What is the four gift rule for Christmas?
This rule of thumb is quite simple and can help simplify your Christmas. You'll limit each person's gifts to just five items: one gift they want, one gift they need, something to wear, and something to read.
How do you simplify Christmas?
First step: clean and declutter. Eliminate what you don't need and organize the rest. Next, make lists and be prepared! Follow the four gift rule for holiday gifting. Focus on what's important and a minimalist Christmas will be easier than you think!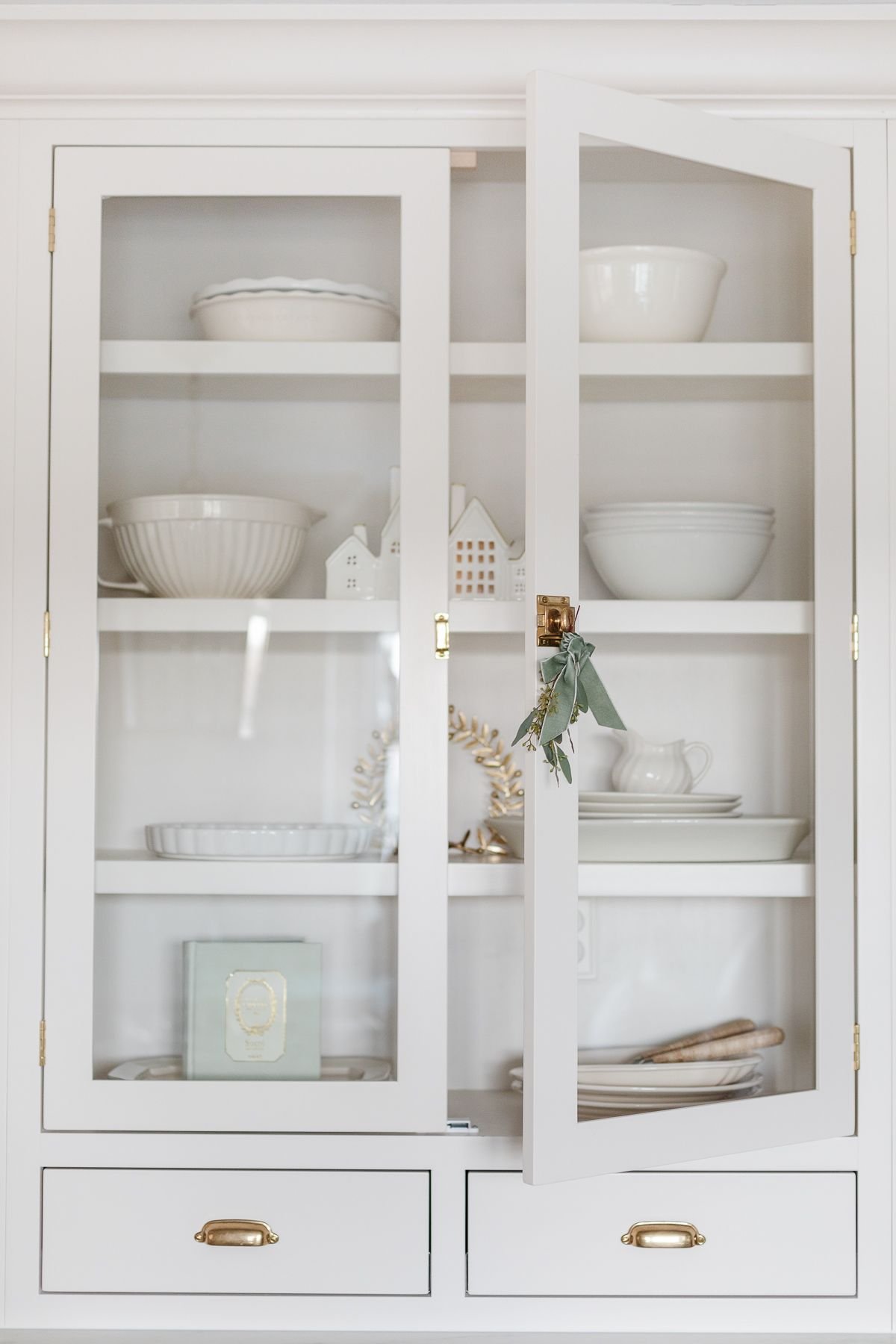 I hope you enjoyed these ideas for keeping your Christmas warm and cozy, but also simple and minimalistic.
I'd love to hear from you! Are you a minimalist at Christmas? Or do you love to go all in every year?
Let's keep in touch! Receive exclusive content, including never-seen-before photos, our favorite home decor DIYs and more!
More Christmas Inspiration