Our Christmas kitchen is decked for the holidays and ready for heavy baking!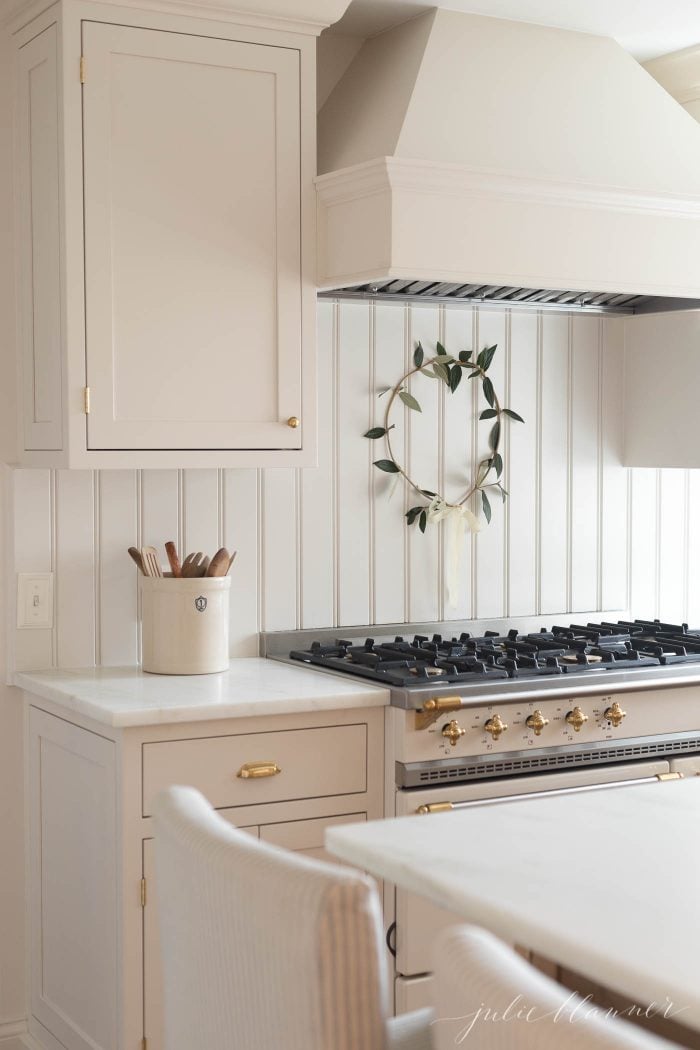 It's hard to believe another year has come and gone! It seems like just yesterday I was scouring our backyard to decorate our kitchen for Christmas with a branch over the range.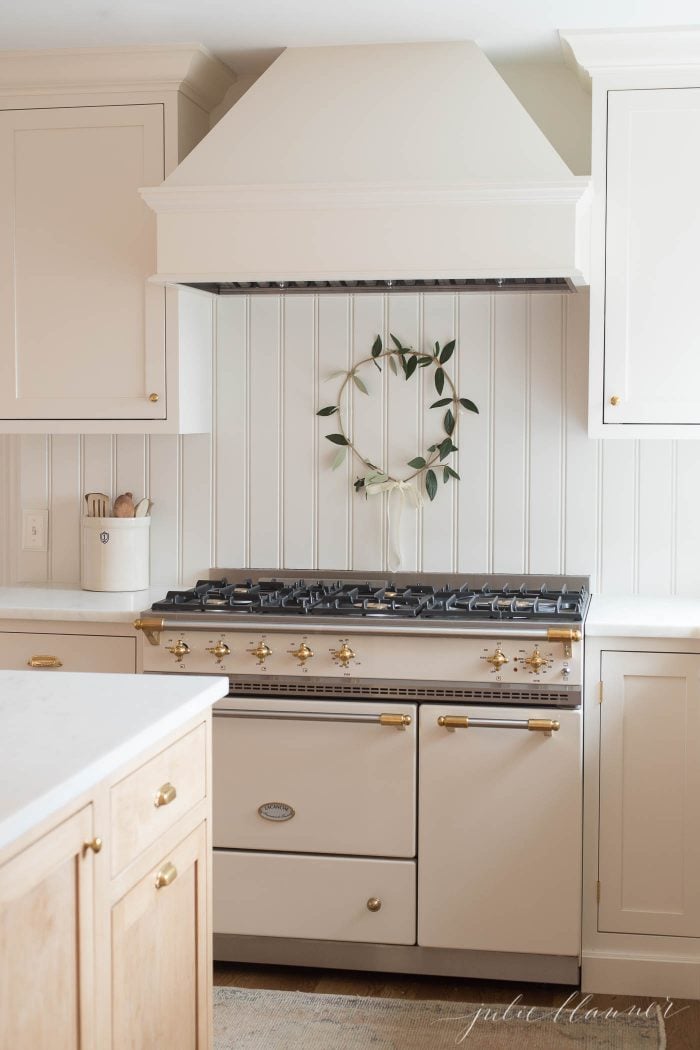 But it was just yesterday that I yet again foraged to decorate our Christmas kitchen! Decorating for the holidays doesn't have to be stressful or expensive. In fact, I often find the most joy decorating with what I have – indoors or out!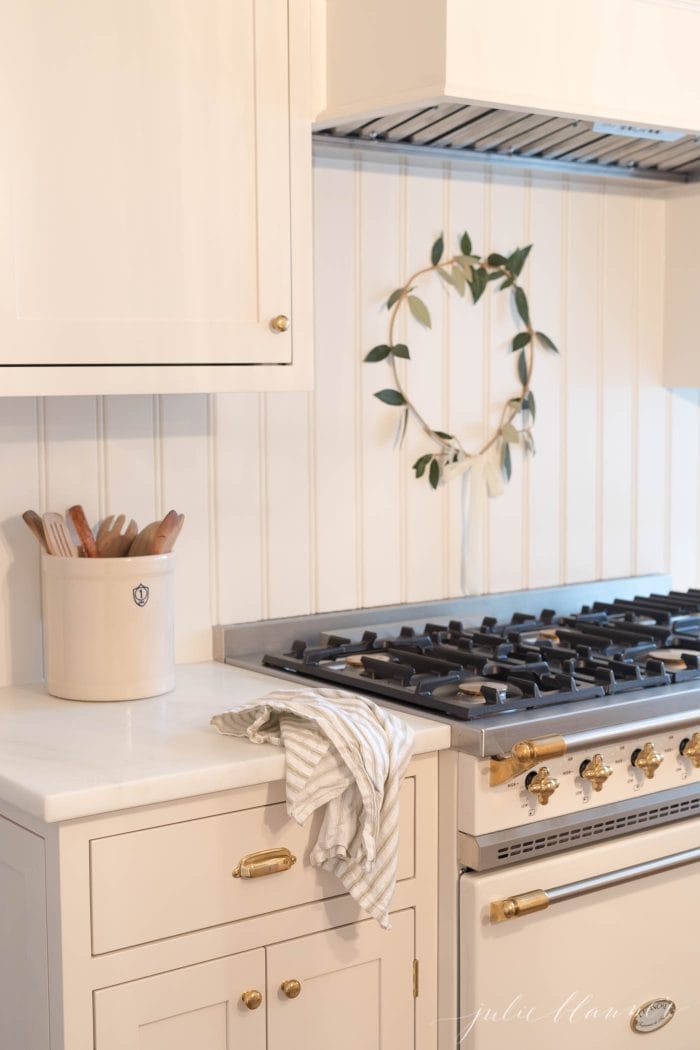 It forces me to get creative. While strolling the yard (in the rain) I found that our viburnum was overgrown. The new shoots are more pliable than the established bush so I brought them in to see what I could do.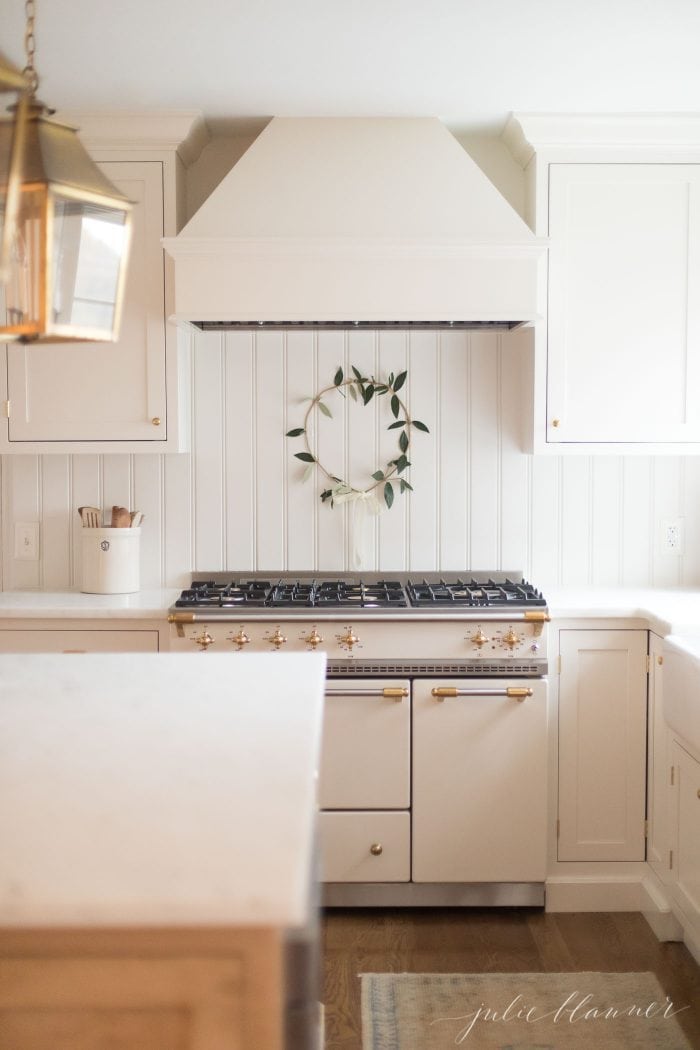 With a little manipulation, I created a couple of wreaths and swag to adorn our Christmas kitchen. To make a wreath I took 2 like sized viburnum shoots laid them facing one another and tied them together with floral wire (which is an essential I always have on hand).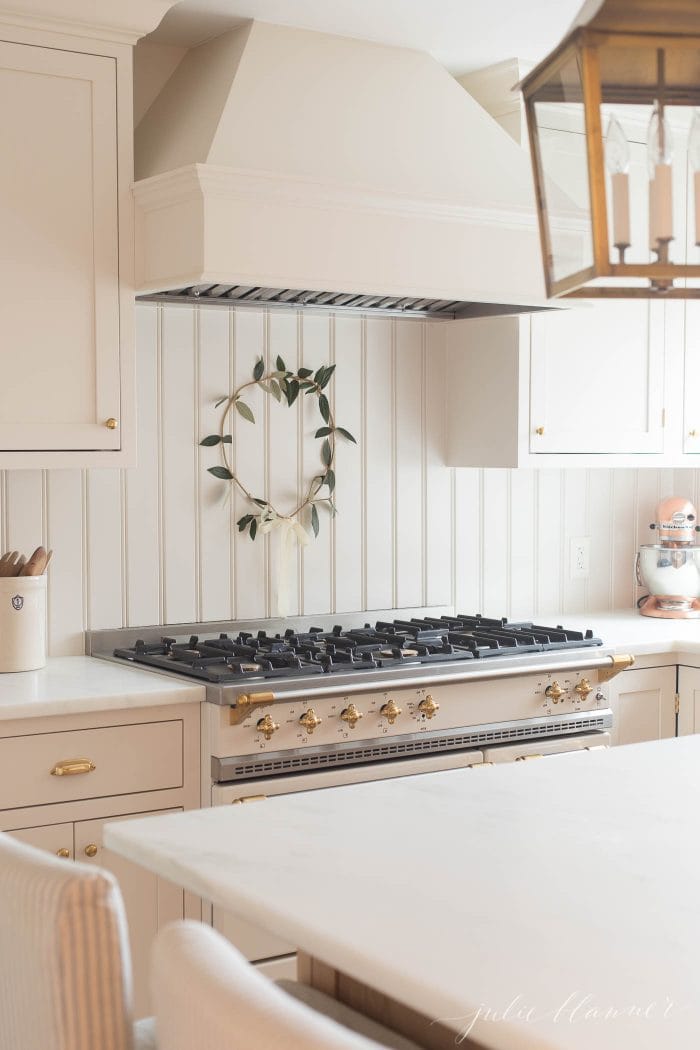 I gently bench the other ends of the branches until they were moldable and secured them together with wire as well, then covered the base of the wreath with a ribbon bow.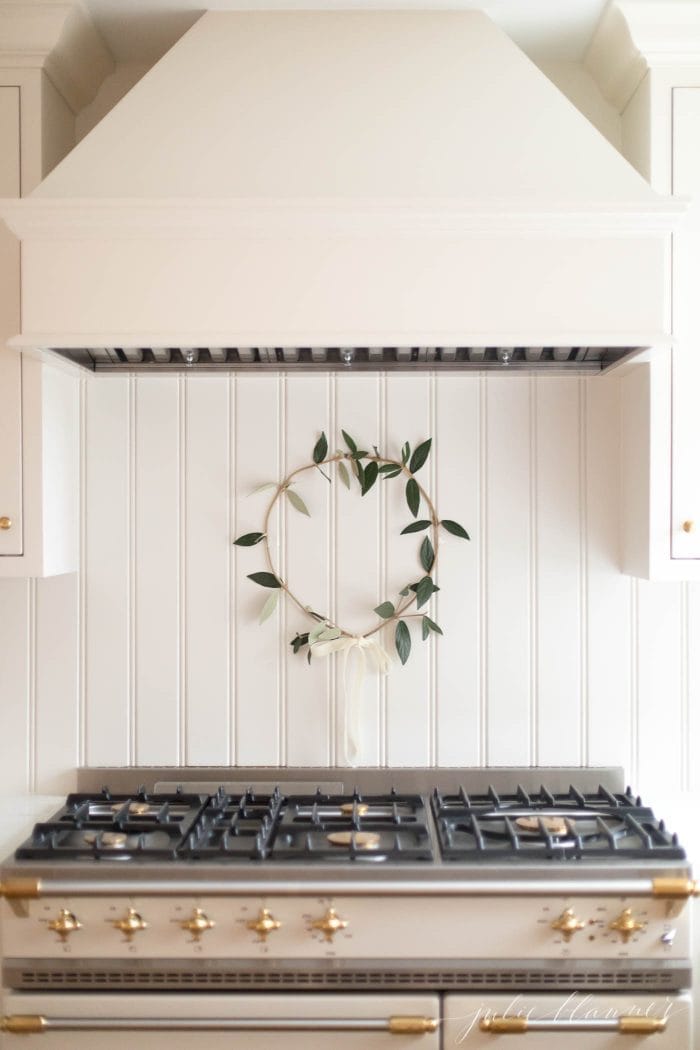 These simple wreaths don't require a form and add a lot of charm to our Christmas kitchen, don't you think?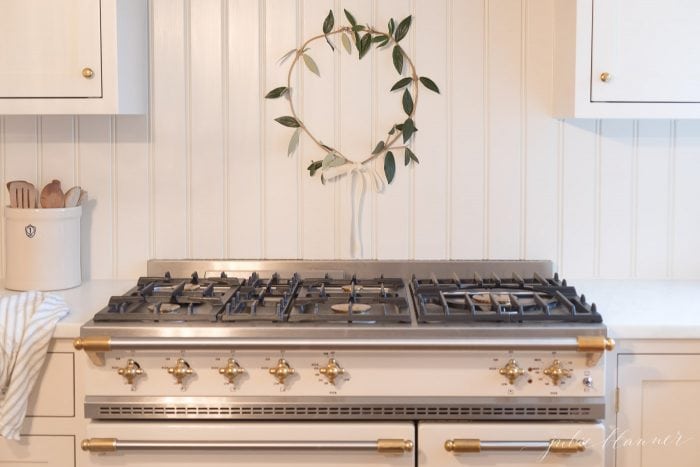 One is hung behind our range where it can easily be removed while cooking (I didn't want to damage the hood to center it)…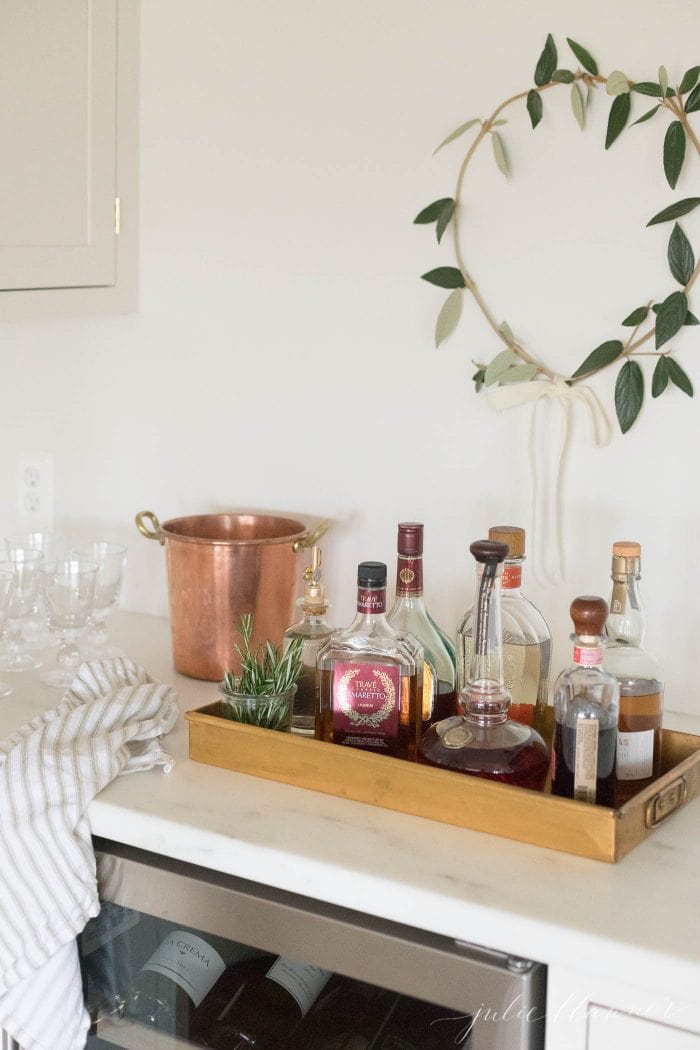 and another in place of art behind the bar.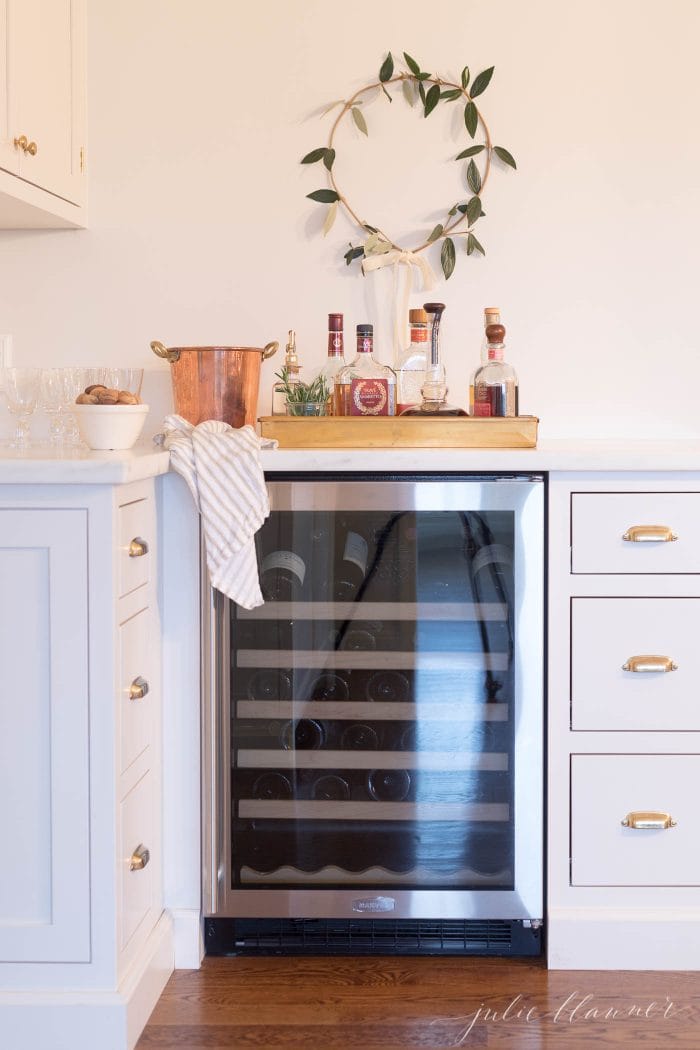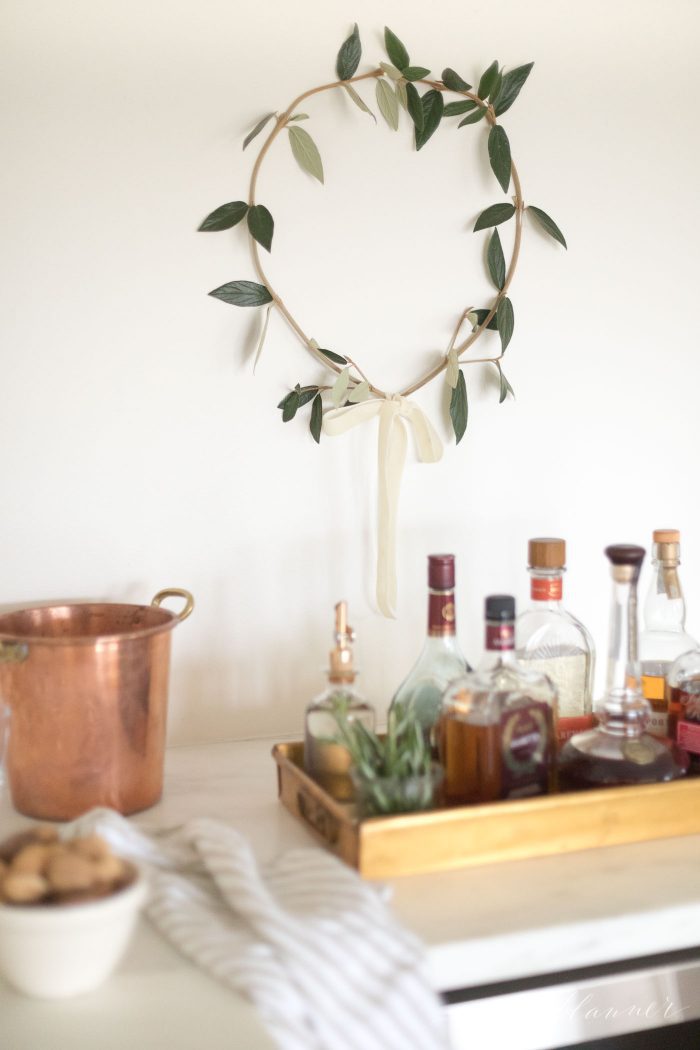 A swag is also easy to make – just the tips of two stems at various lengths again tied together with wire and adorned with ribbon.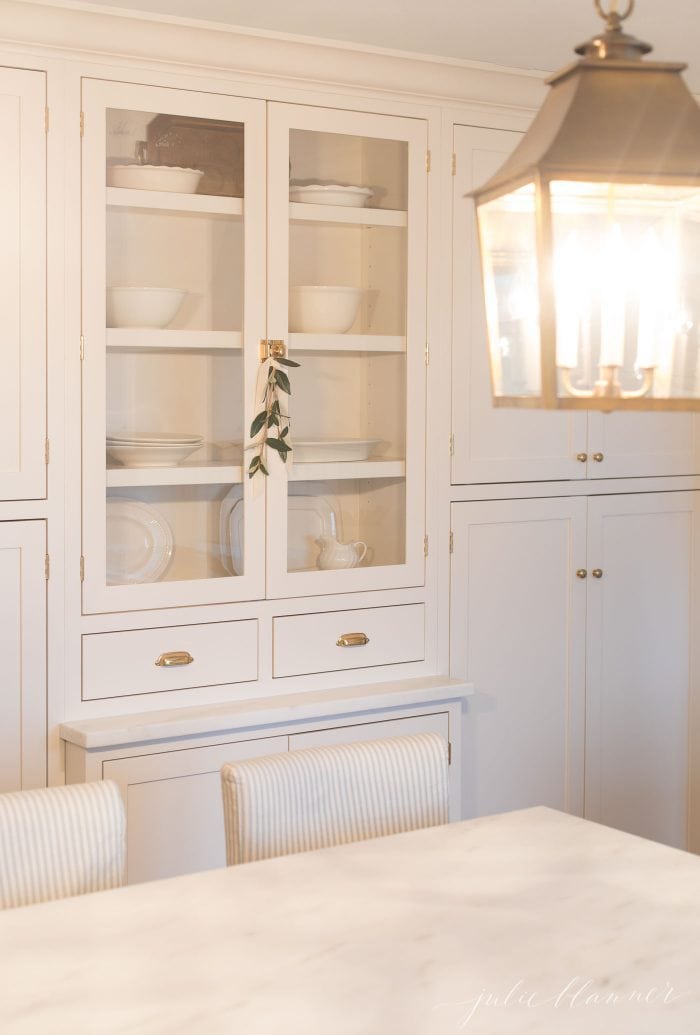 Rosemary is also a beautiful addition to your Christmas kitchen. It's beautiful aroma and pretty green and silver leaves always has a place in my heart. Little sprigs tucked here and there make the kitchen feel special. It also looks pretty in a jar (shown ready for cocktails) in a little water.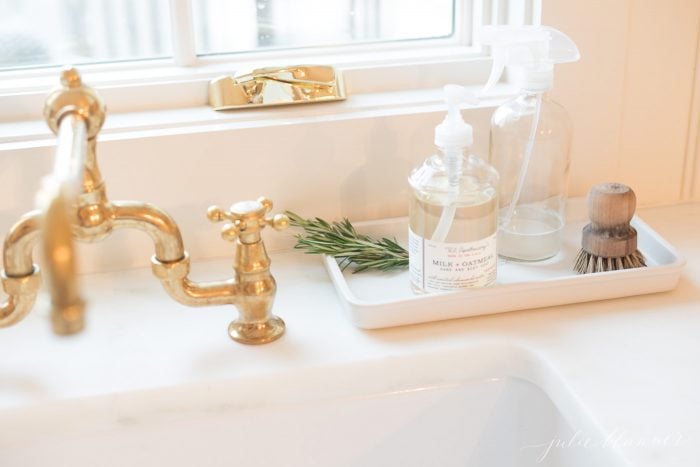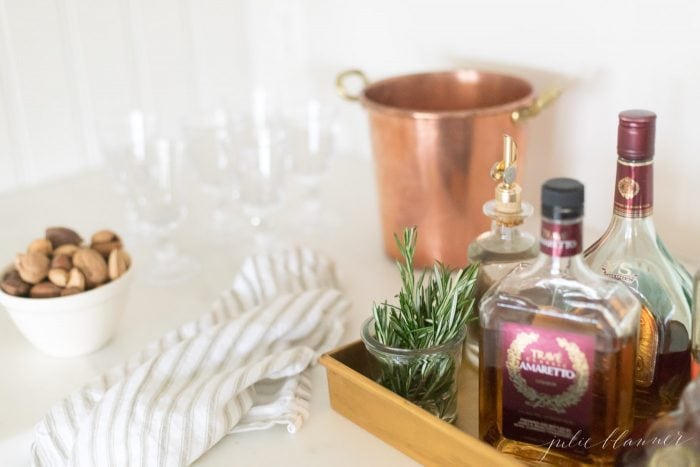 As I was feeling a little guilty that I once again didn't go overboard with my holiday decor and wondered if it was "enough", I reflected on my Instagram post from last week when so many of you offered encouragement and requested simple Christmas decor. If you're not following along, please do! I'd love to connect with you there.
Looking for more ways to decorate your home for the holidays? I love sharing my favorite celebrations with you. Check out 30 easy Christmas decorations, or 50 amazing Christmas cookie recipes!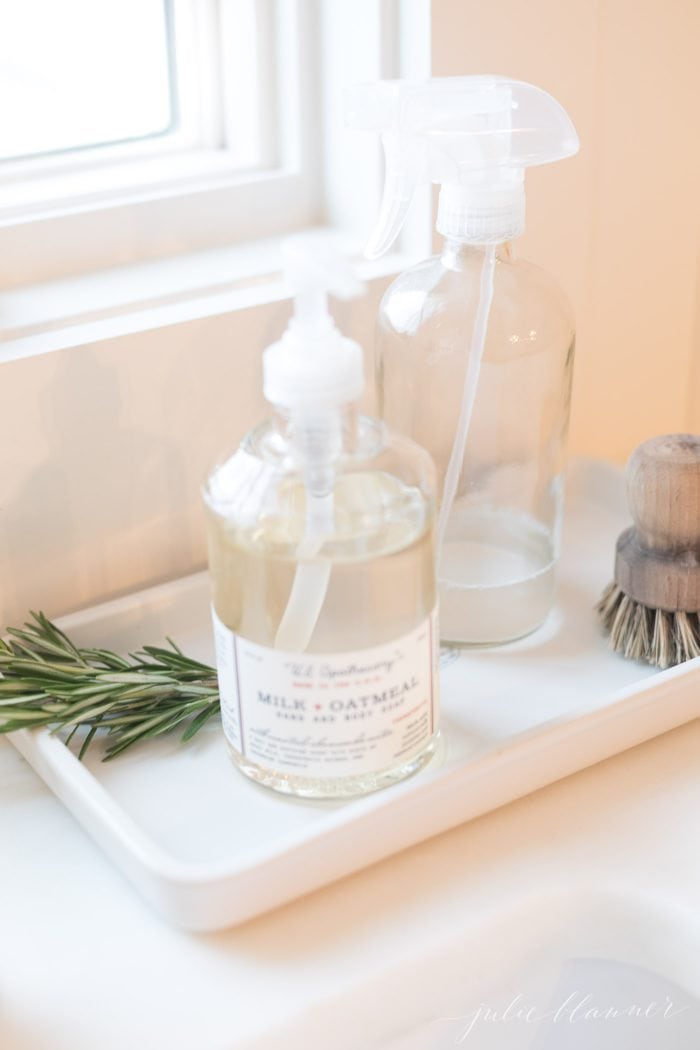 I hope you enjoyed our 2018 Christmas kitchen!