Today I'm sharing our friends, Ali & Jeff's home. I chose their home because from the moment you walk in, you feel right at home. It is full of charm and warmth. They did an incredible job of blending their styles and making it their own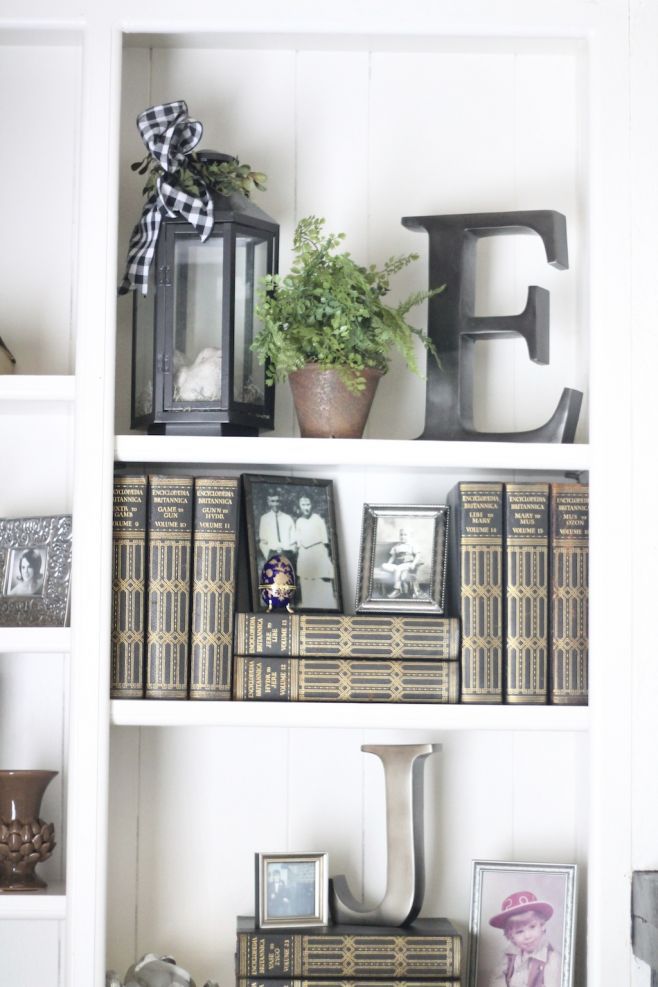 The well-styled bookcases in the living room are filled with family heirlooms, photos, encyclopedias and complimented with their initials and plants.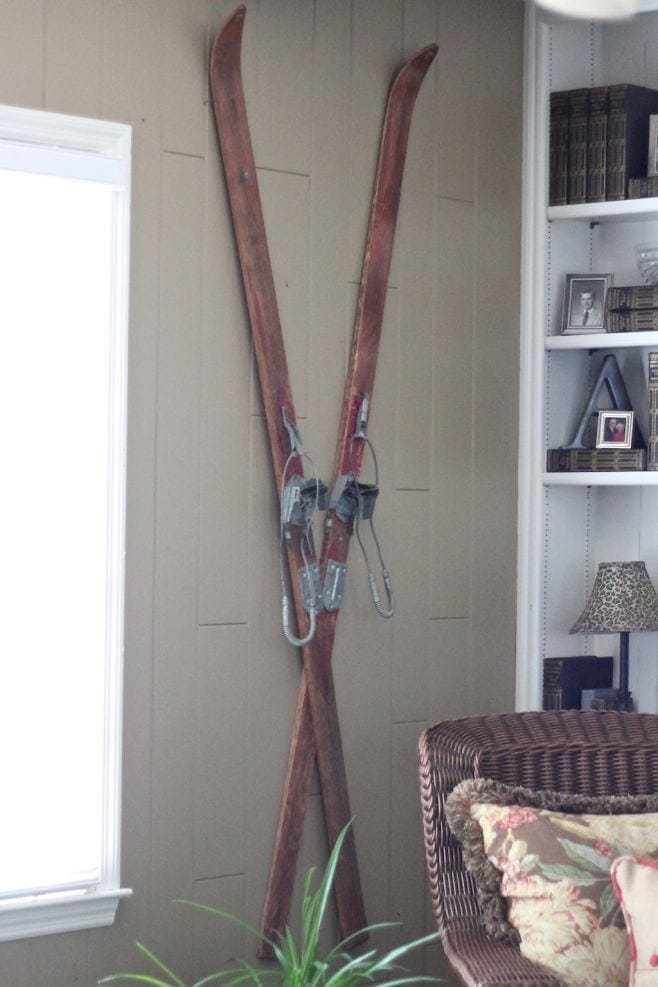 Jeff hung a pair of antique skis in lieu of art, leaving me longing for a pair of my own!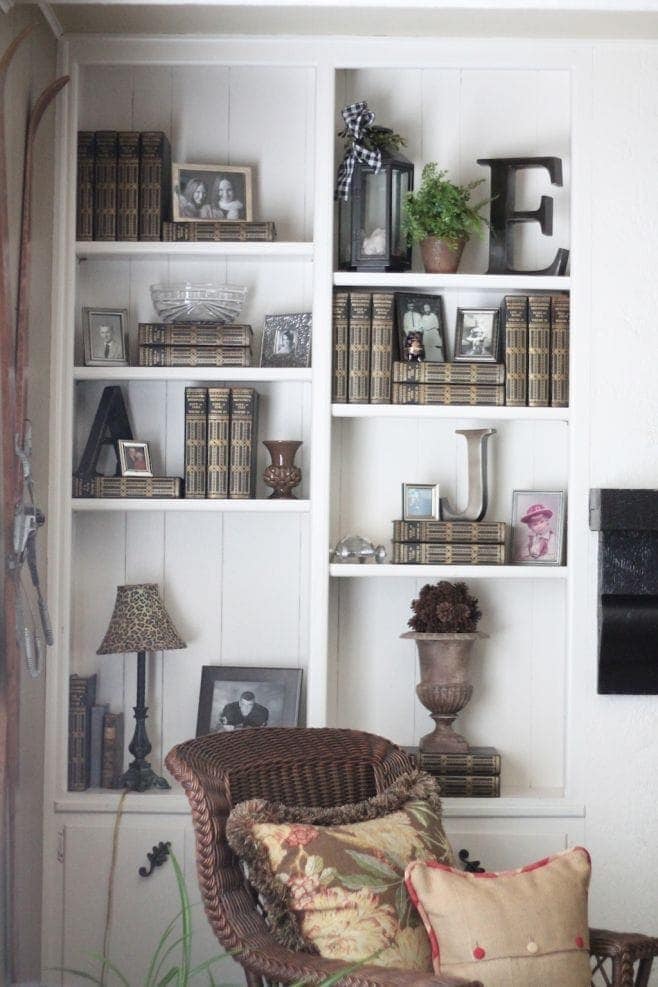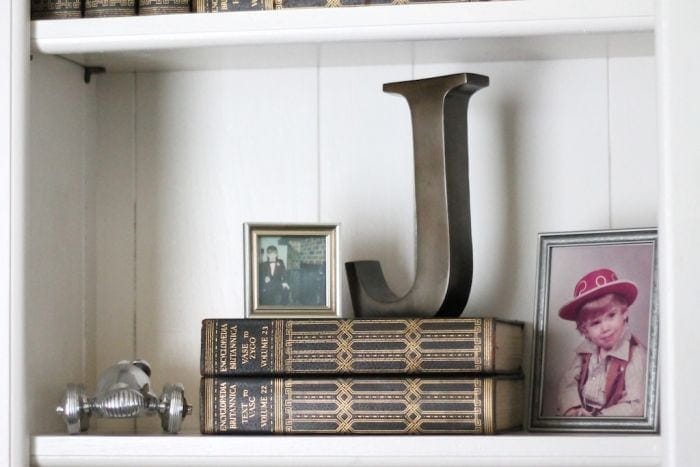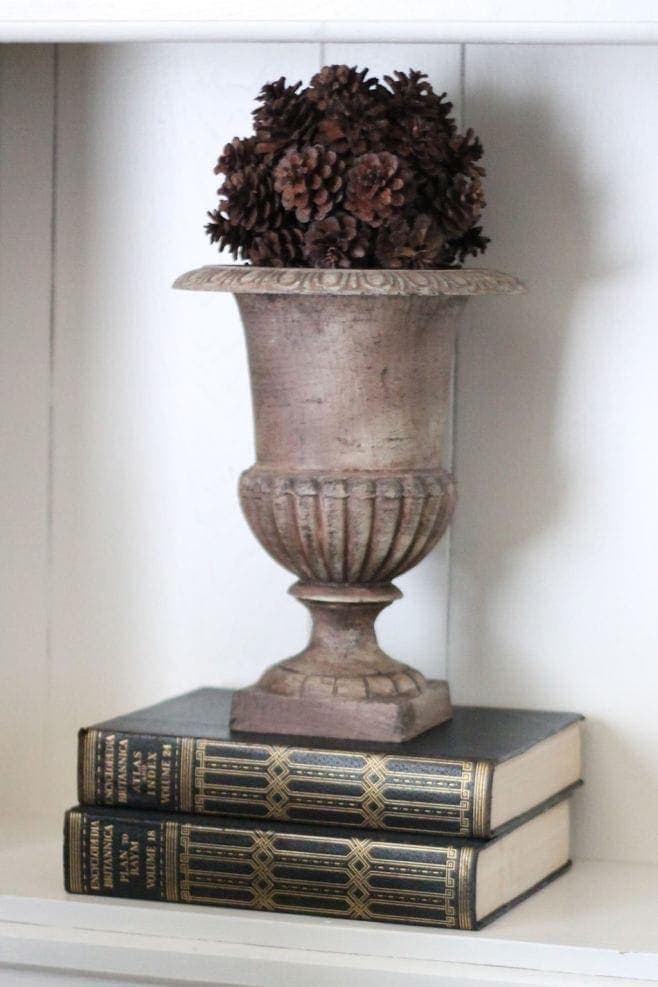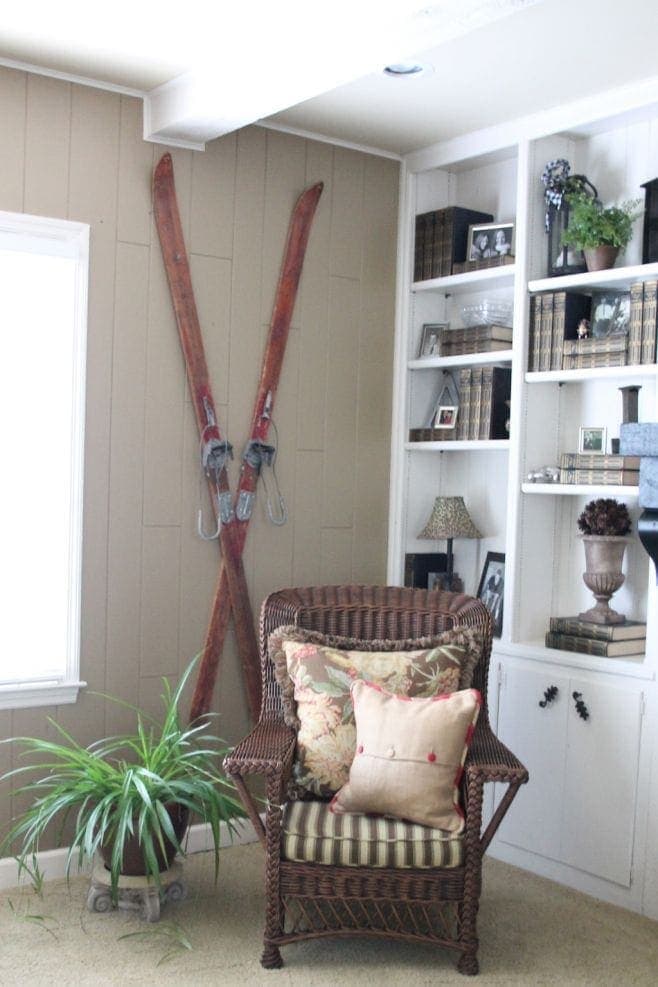 The family room is full of Fall color with filled trays, lanterns and vases.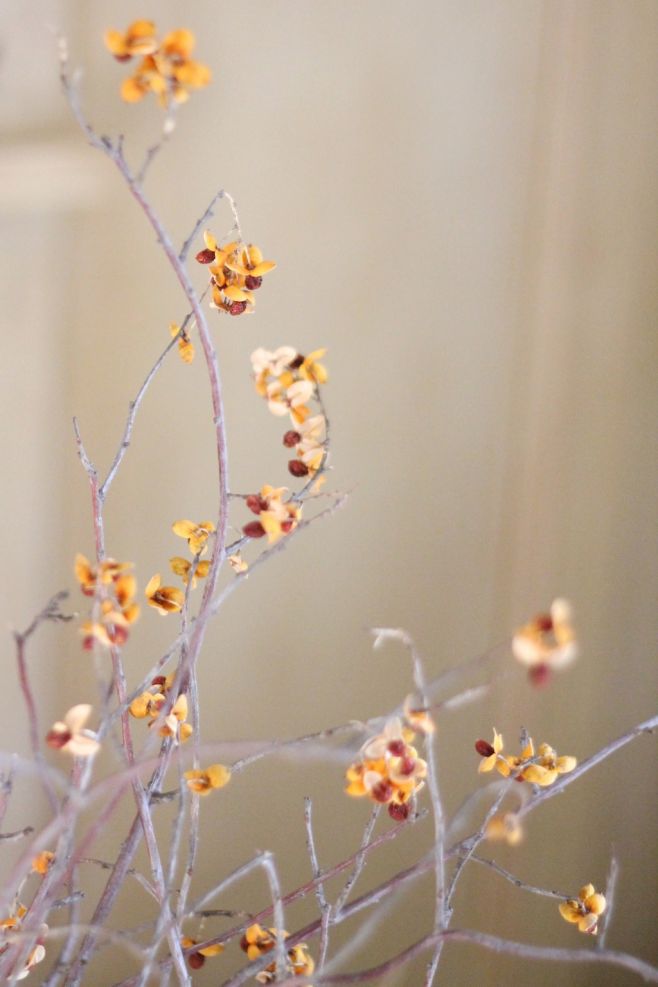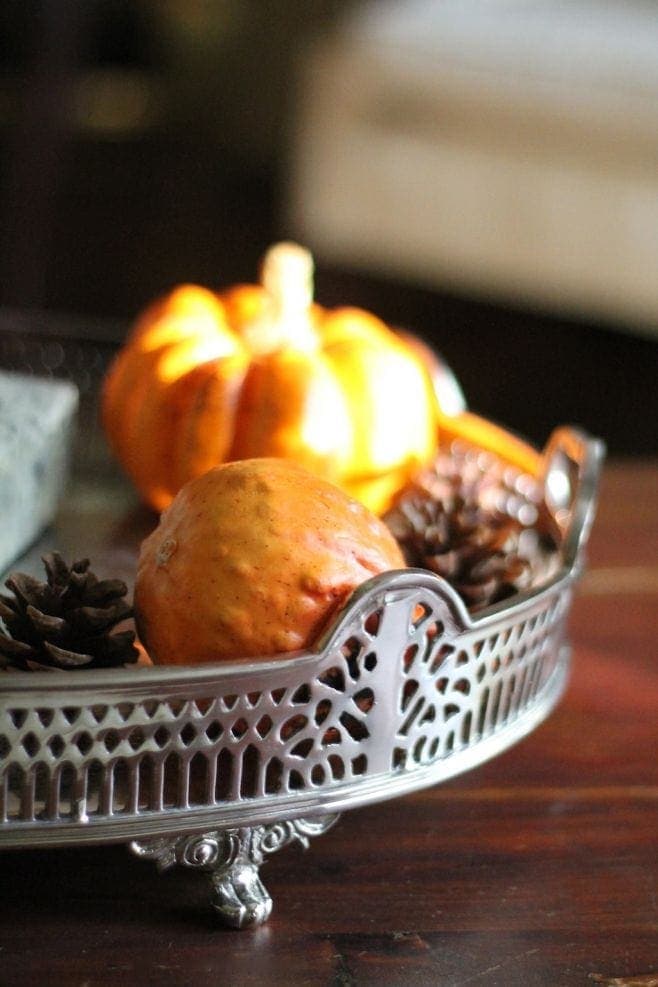 I love the sitting nook showcasing prints found at Nell Hill's.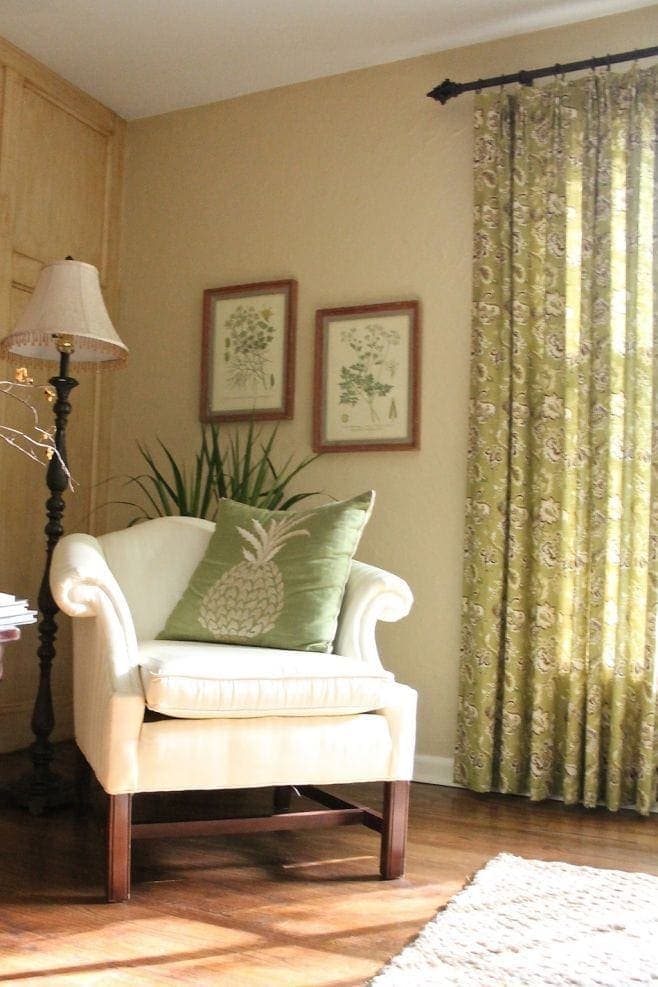 more Fall foliage!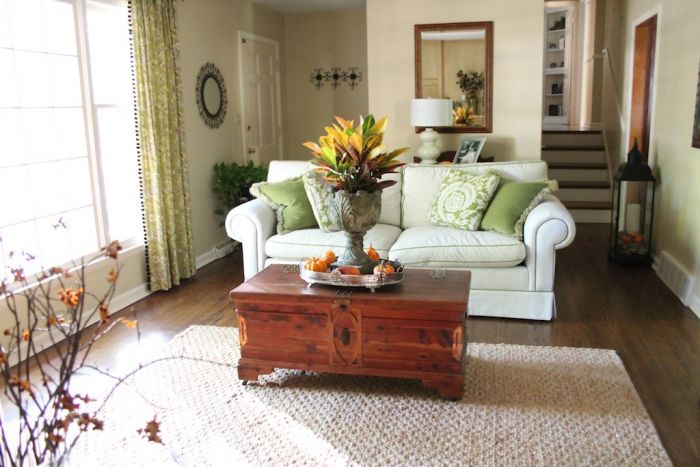 Ali also enjoys blending new with old. I thought this was particularly pretty.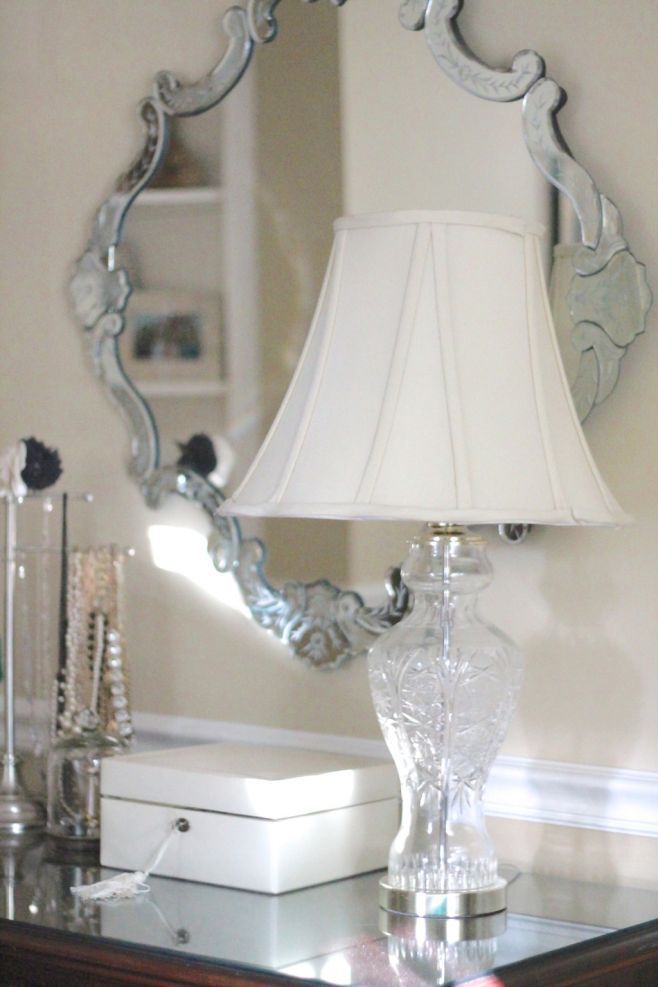 Beautiful heirloom pumpkins grace the front porch.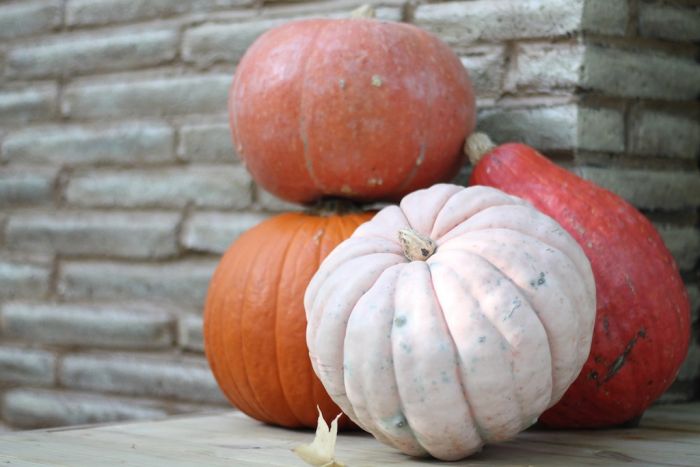 Now I want to get cozy in a corner with a cup of hot chocolate. Are you in? I have a lot of Thanksgiving inspiration I'm excited to share next weekend. Until then, Happy Halloween!