The best alternative sisal rug – get the look, without the fuss! Easy-to-clean, custom sisal rugs for your entry, living room, dining room and bedroom.
Find out why this incredible indoor outdoor sisal rug might be perfect for your home!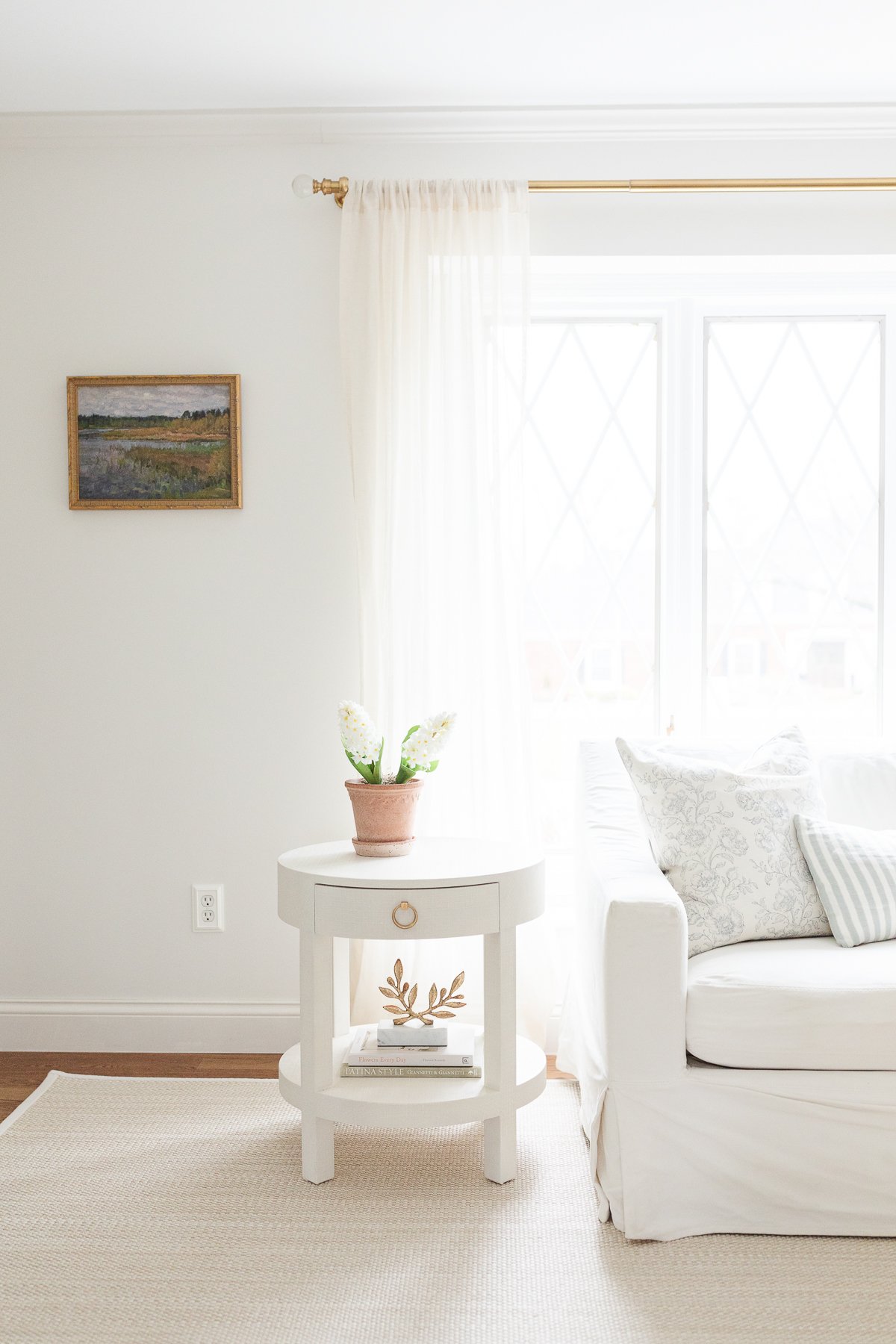 I love sisal rugs. They're natural, neutral and easily transition with each season. However, I don't love the inability to clean.
Last December, we purchased a chenille and sisal rug – it was so beautiful and the perfect fit for our living room, but not our lifestyle. We have an asphalt driveway that despite all efforts, transfers onto surfaces inside our home, including the rug.
Needless to say, the rug didn't fare well. We attempted to clean it but it changed the color of the sisal and given it's natural fibers, the stain didn't budge much. So, we we opted for a durable rug with the same look and feel.
The New Sisal Rug Alternative
There's a time and a place for everything, and I'll always have a place in my heart for authentic sisal rugs, but I found an alternative that looks and even feels like sisal, but wipes and hoses clean.
Note: This custom sisal rug with a border can be specifically ordered to fit your room, and you'll select your color, texture and binding! It's the easy and inexpensive solution I have been looking for to have my sisal and enjoy it, too!
What are Sisal Rugs?
True sisal rugs are produced with natural plant fibers, which create a warm, natural and inviting feeling in a home. They are known for their durability and versatility, with a look that mimics a tightly woven natural rope in many instances.
Sisal is available in a wide variety of natural colors, and the texture adds beauty to any room. While a 100% sisal rug would tend to stain, shed and be a little less comfortable underfoot, many are available as a blend, or in a synthetic fiber that take the best of several production techniques and create even more appeal.
A sisal blend is often less expensive than other rugs, simple to clean and maintain, and can work in a variety of decor styles. Whether your style is modern, vintage, farmhouse or beyond, a sisal rug could be the perfect choice for your space!
While a true sisal is made of 100% natural fibers, the term "sisal rug" actually encompasses all varieties of this look and feel in the world of interior design.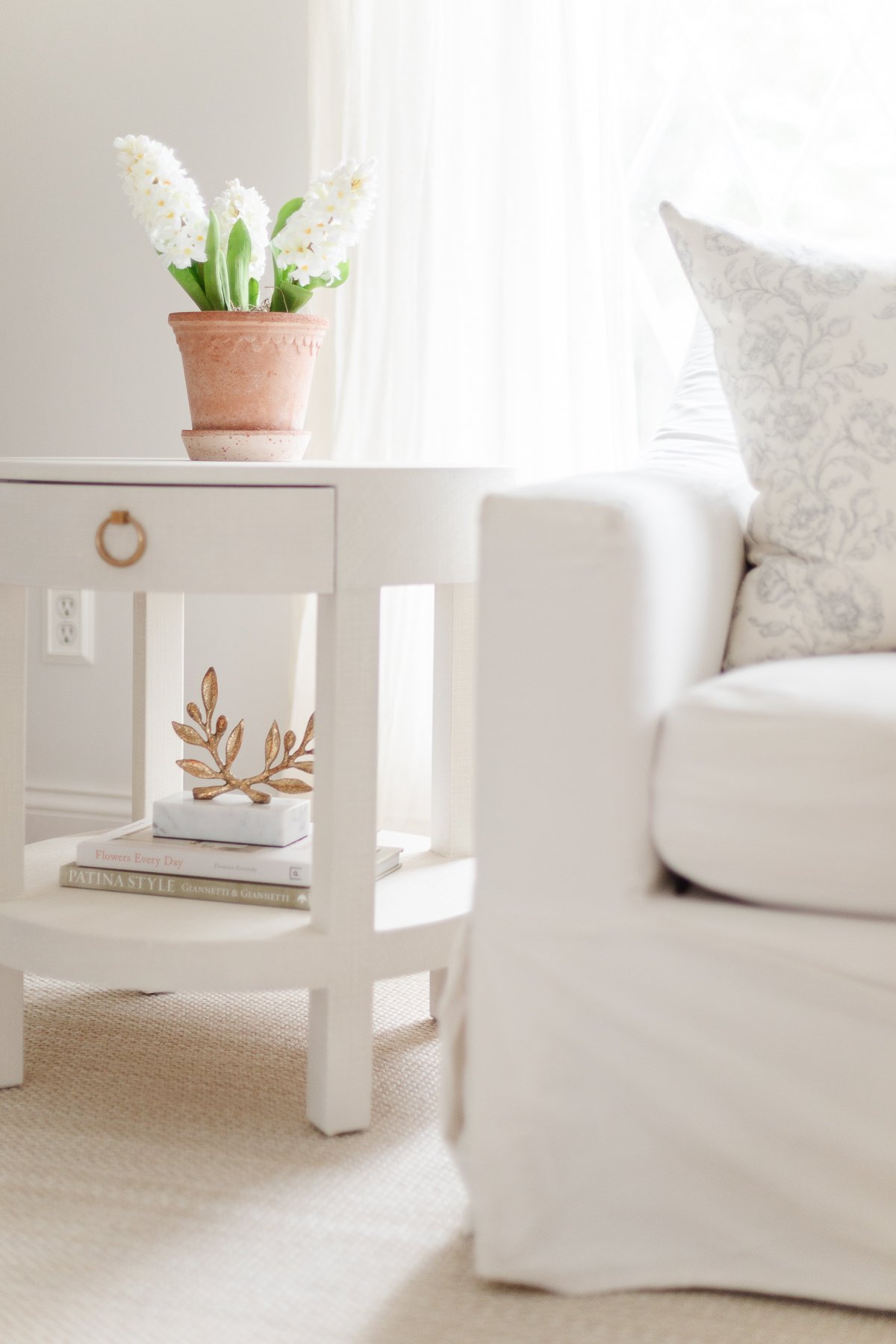 Why You'll Love this Sisal Rug
Synthetic fibers offer more durability, making them excellent for high use areas. Sisal rugs are often blended with synthetic materials. You can also find sisal wool blends, sisal nylon blends, and so much more. This indoor outdoor sisal rug is actually 100% polypropylene, which means it won't mold, mildew or fade. It's so durable, it can be hosed off!
Soft underfoot
tightly woven boucle pattern
A gorgeous variety of colors
All the look of a custom sisal with none of the disadvantages
Made of Polypropylene for the ultimate in indoor outdoor rug durability
Backing: Un-Backed, Rug Pad Recommended
Usage: Indoors and Outdoors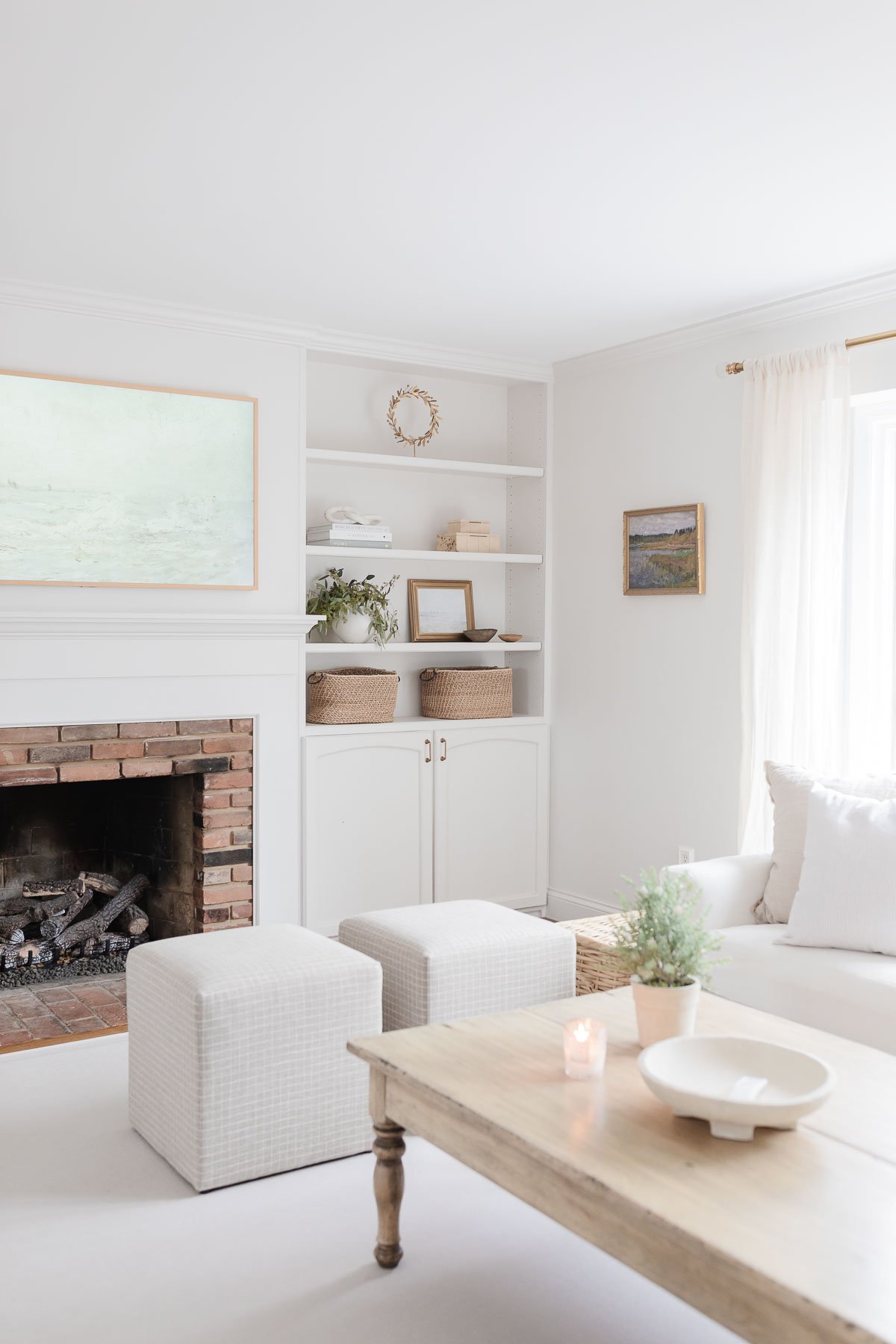 How to Order a Custom Sisal Rug with Border
Select your favorite textures.
Select your favorite colors.
Choose a binding that fits your style/lifestyle.
Measure your space 2′ from each wall for a living room or 2+' longer than each side of the table for a dining room. In this style, the maximum width is 13' in all colors.
Order!
How to Clean an Indoor Outdoor Sisal Rug
Spot clean with a damp, white cloth or white paper towels. Blot, don't rub.
Dampen a white cloth with club soda and blot clean with Folex.
Hose rug clean with water, clear dish soap if needed and allow to dry.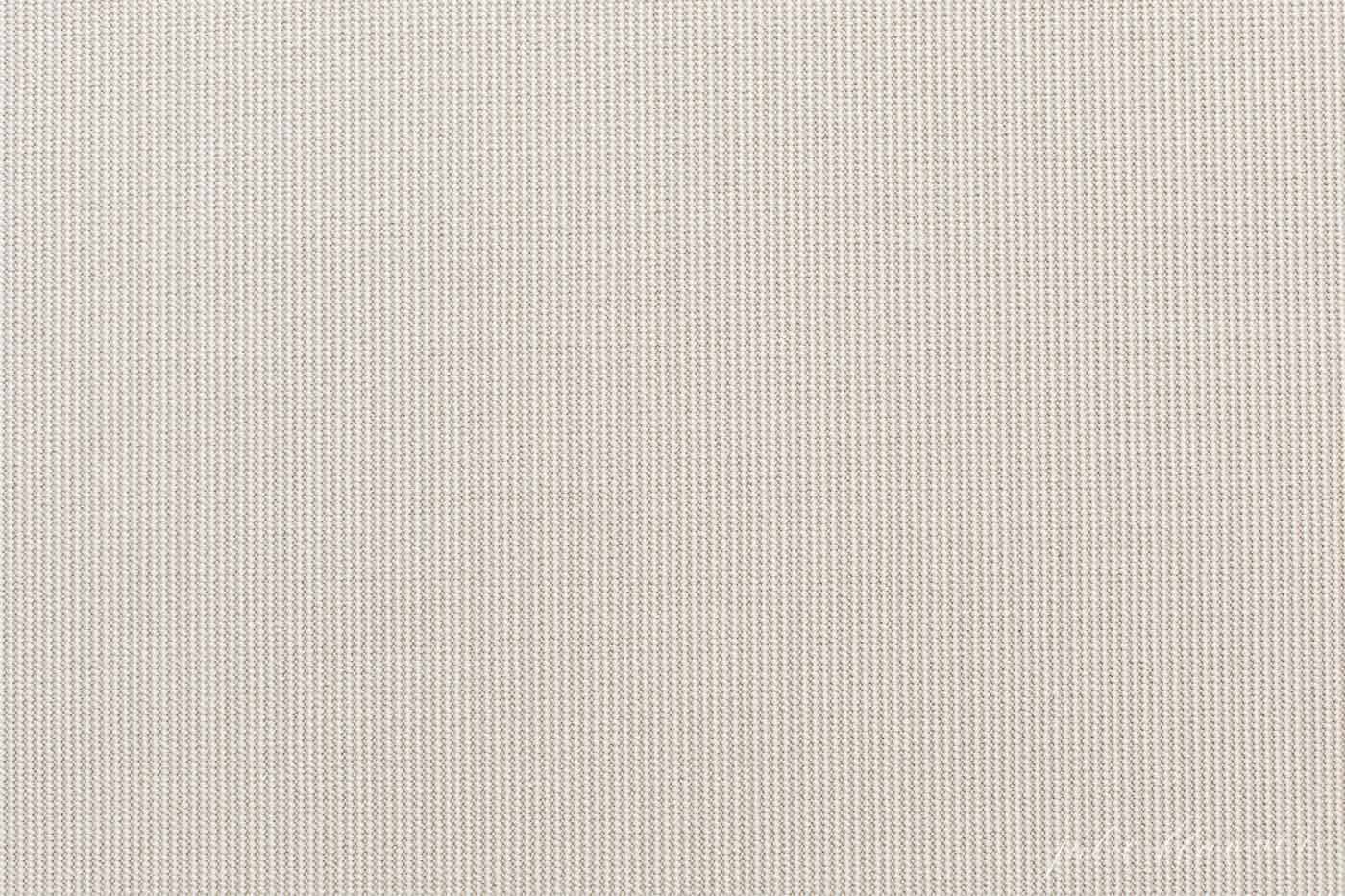 Style: Belize Outdoor Sisal Rug with Border
Color: Frost
Border: Extra Wide Cotton Alabaster
Our Previous Living Room Rug
Style: Carmen Outdoor Polysilk
Color: Sand
Border: Narrow Cotton
Style: Belize Outdoor Sisal Rug
Color: Dune
Border: Serging in Dune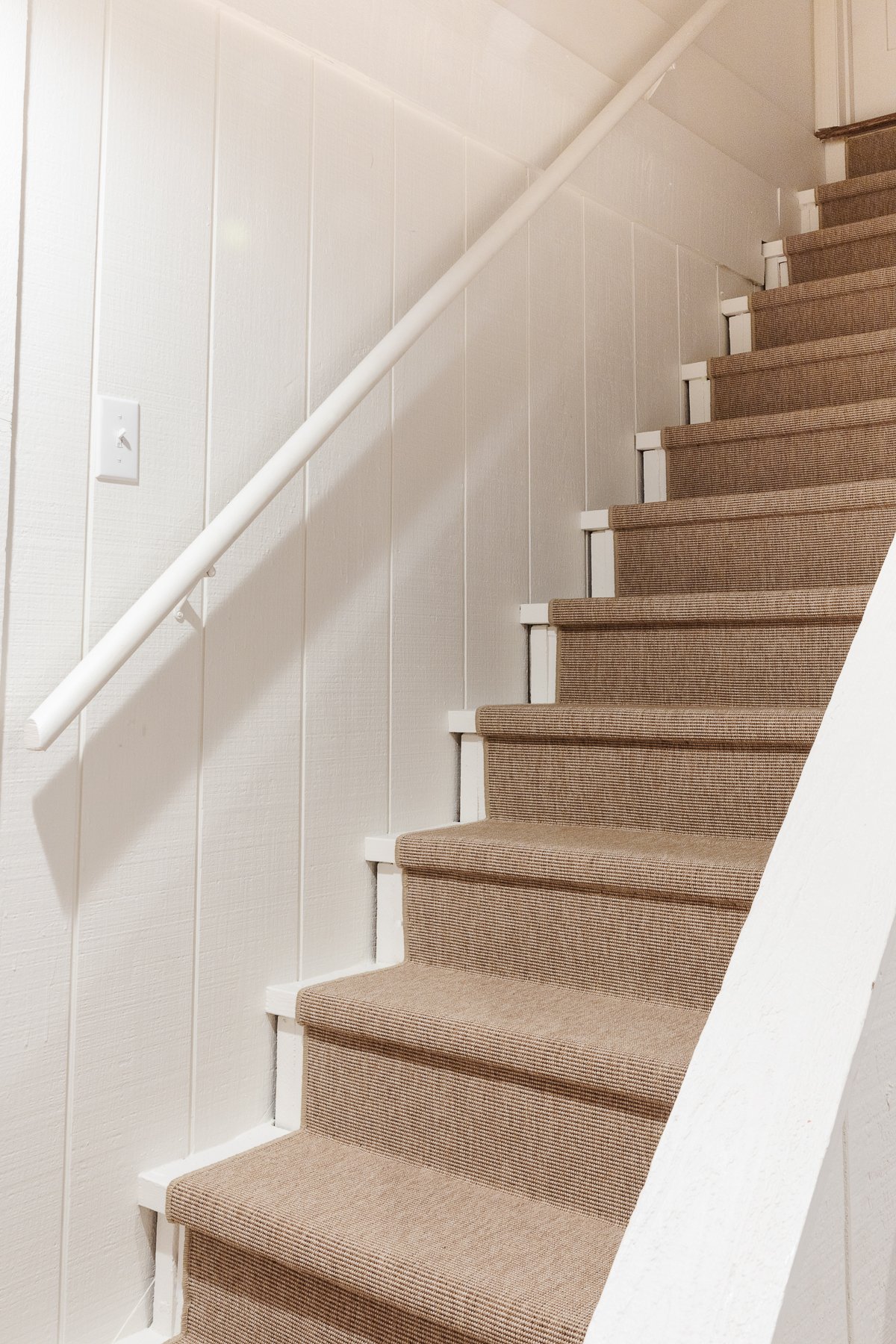 Frequently Asked Questions
What is the difference between sisal and jute rugs?
Authentic sisal rugs are made of a stiffer fiber than jute and are generally not soft underfoot. Jute is slightly softer, although they often look much the same.
Which is better, jute or sisal rugs?
In general, sisal rugs are thought to be more durable and last longer than jute, which is a more delicate fiber and requires a less trafficked area of your home.
However, any natural fiber tends to shed and deteriorate over time, which is why there are so many wonderful sisal alternatives on the market.
Are sisal rugs durable?
Sisel fibers are quite resilient and if cared for well, they can last for many years. However, true sisel tends to stain and carry moisture, making them difficult for an active family lifestyle. Many beautiful sisel alternatives are on the market with synthetic durability.
Can sisal rugs get wet?
Sisal fibers are very absorbent and retain moisture, causing mildew and mold. If you own a true sisal rug, use as little water as possible while cleaning.
An indoor outdoor sisal rug can be hosed off, however, as it's made of a Polypropylene material.