A block print tablecloth is a timeless way to add a little charm to all your entertaining! Block print linens come in an incredible array of styles, colors and price points.
This look oozes with style, and it can be more affordable than you might think! It's easy to add a little worldly glitz and glam to our dining tables, both indoors and out.
We've curated today's shopping guide with the prettiest block print tablecloths!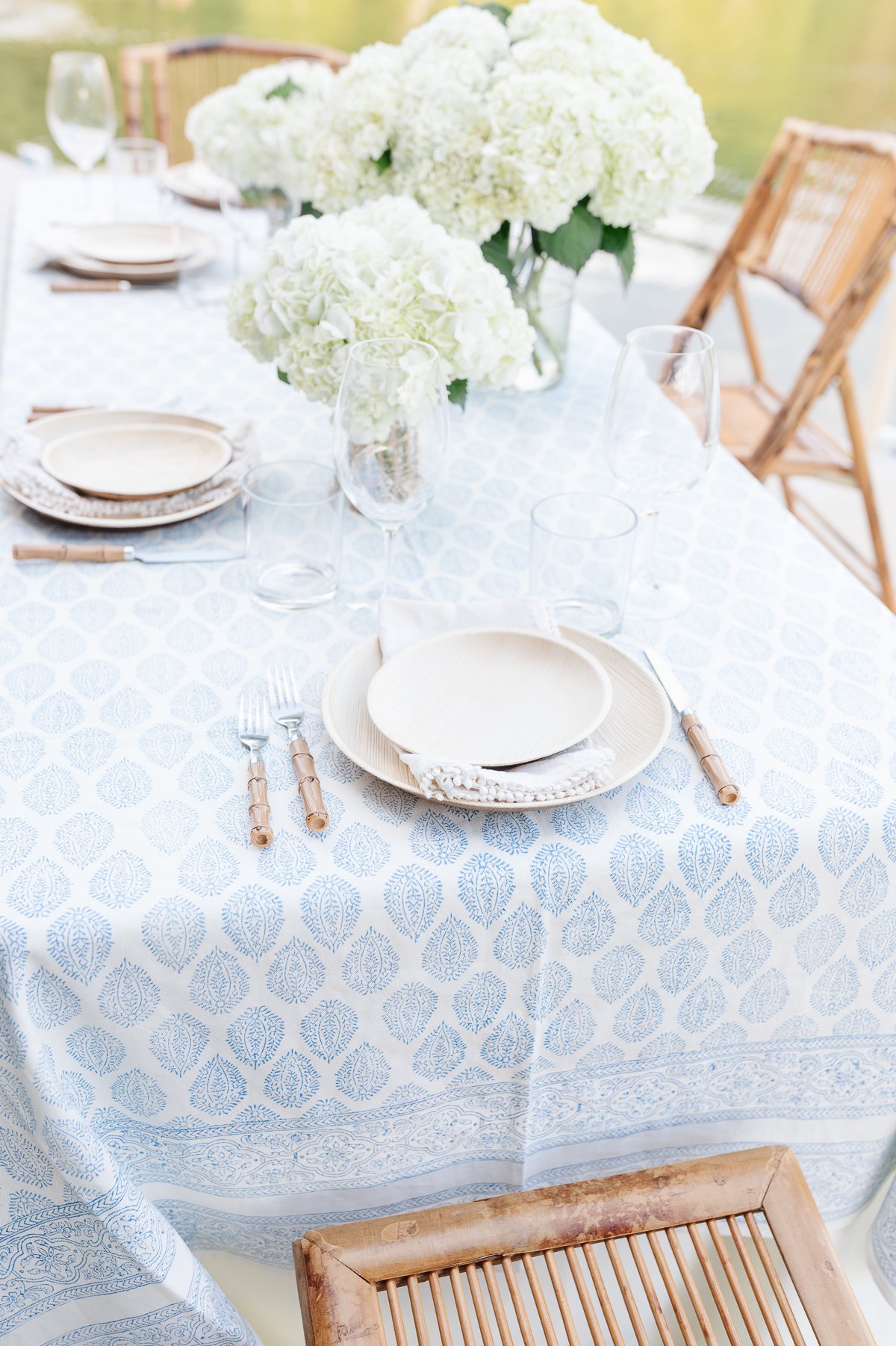 If you've been around for long, you'll know that I have big love for block print! You can read my guides to block print decor and block print wallpaper here.
What's not to love about this beautiful style? It's fresh, organic and colorful. It feels handmade and warm, and I love the charm that it can add to our entertaining.
Block print is big in home decor right now, but it's timeless for a reason! It's a centuries-old technique of printing, and it's used throughout the world.
You can't go wrong in investing in a few of these pieces to add a little charm to your tables this year.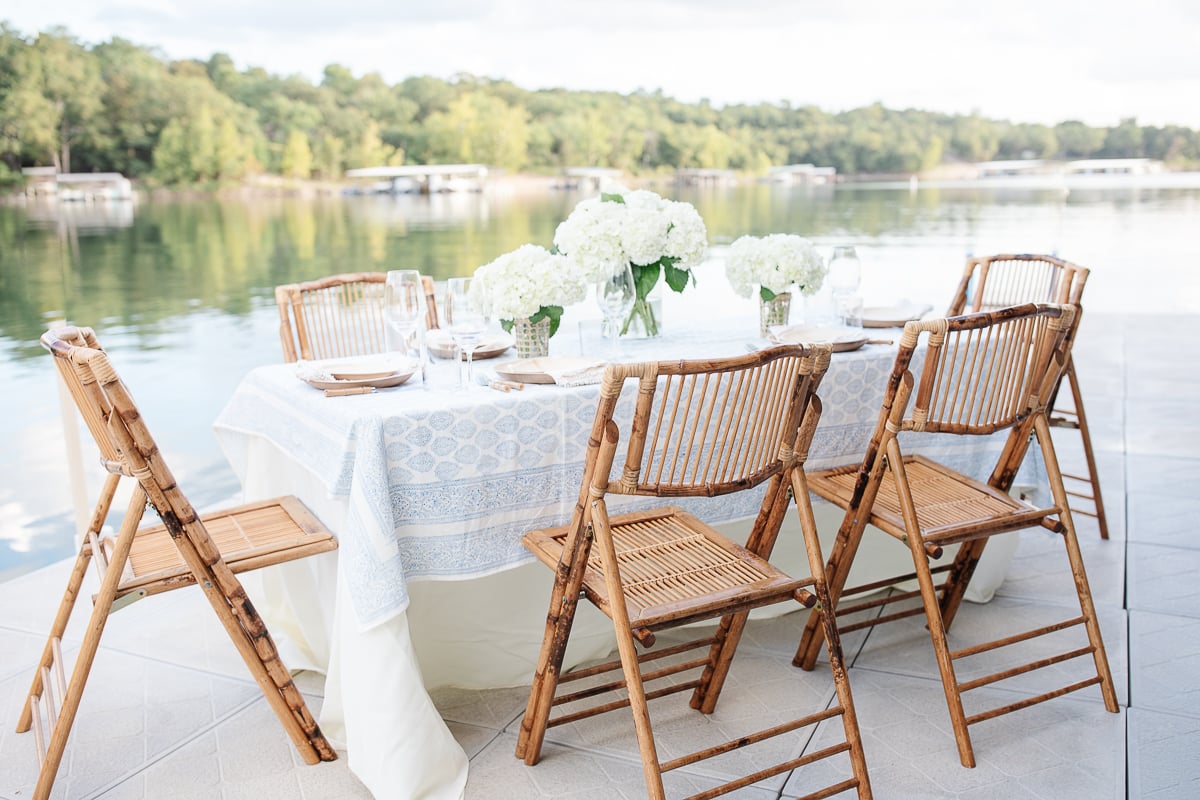 Block Print Tablecloths
A block print tablecloth is often hand-painted or hand-blocked, and made with natural cotton fabrics. This traditional Indian fabric was most often created with natural dyes in a multi-step process that takes hours to complete.
The combination of hand blocking and beautiful natural colors are what make these fabrics so highly sought after! It's the imperfections in hand blocking that make them feel organic, artistic and oh-so-special.
While today's patterns are often digitally created for mass production, they still have the beloved hand-blocked artisan feel.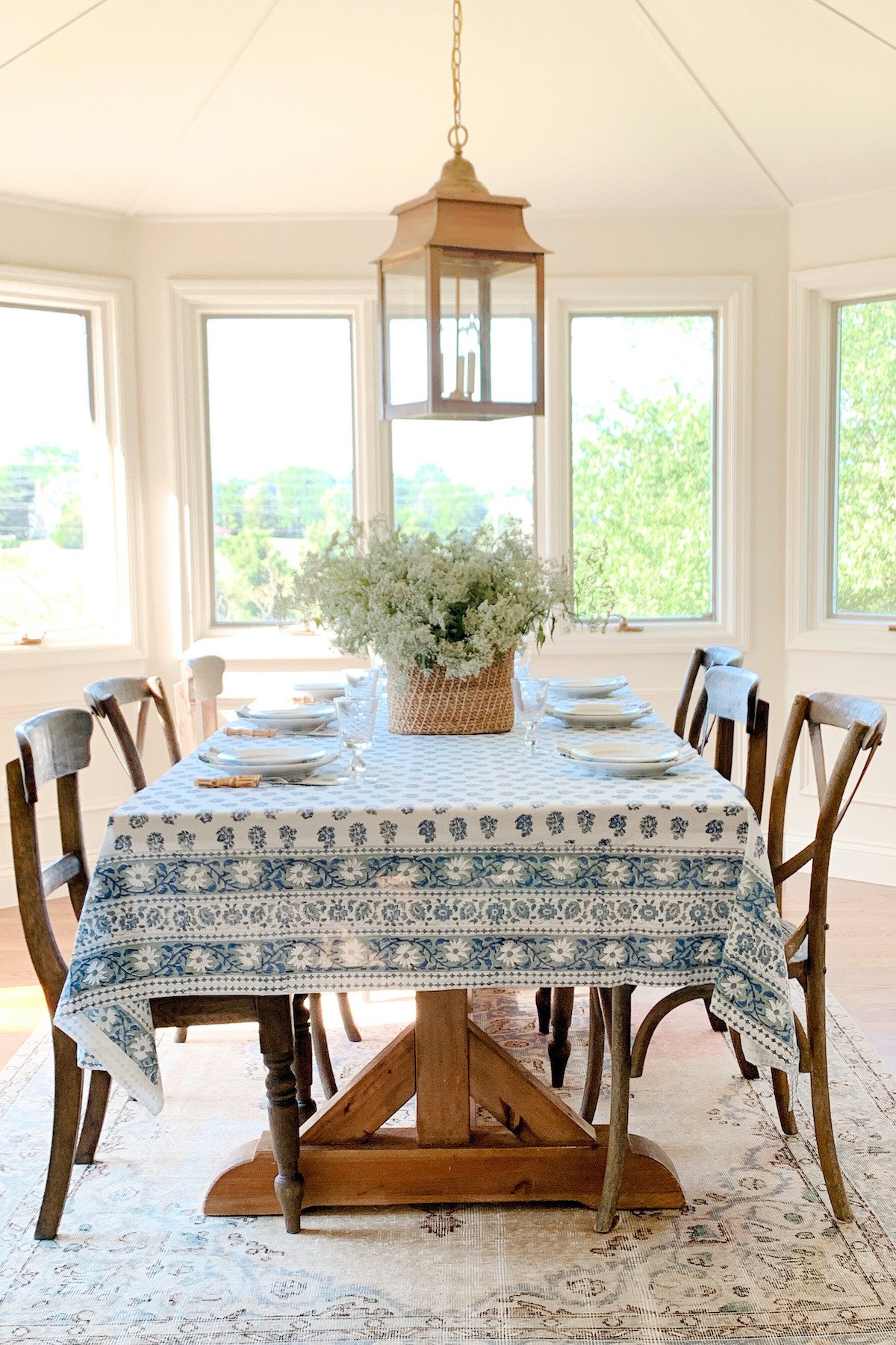 Nature-inspired designs like florals, foliage, paisley patterns and more (created in earthy colors thanks to their natural dyes) are the hallmarks of this beautiful tradition.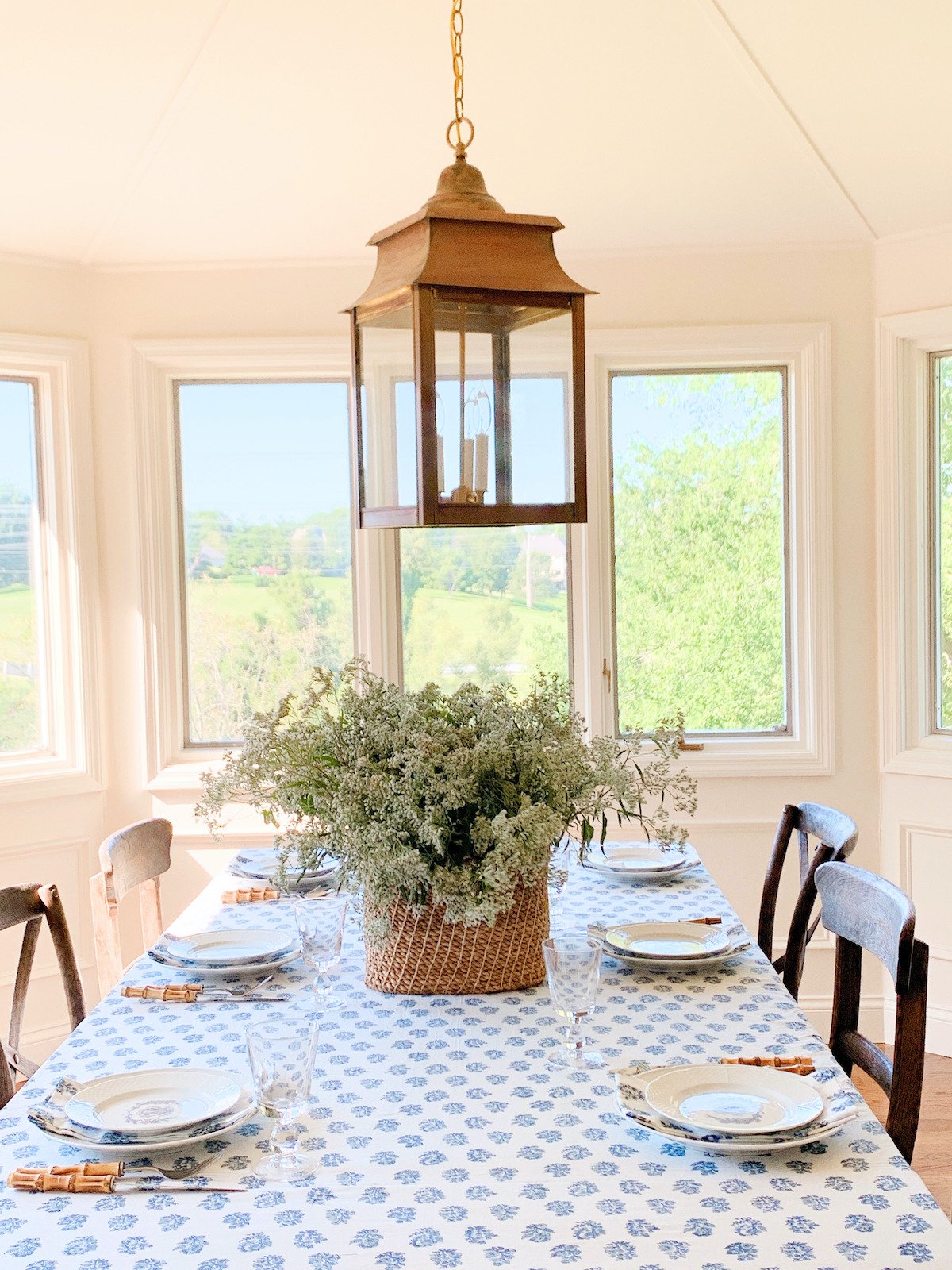 There are many types of block print fabrics, but the artistic nature of the hand-printing and natural dyes are what makes these timeless fabrics so popular.
I love using block print fabrics for bedding, pillows, and table linens.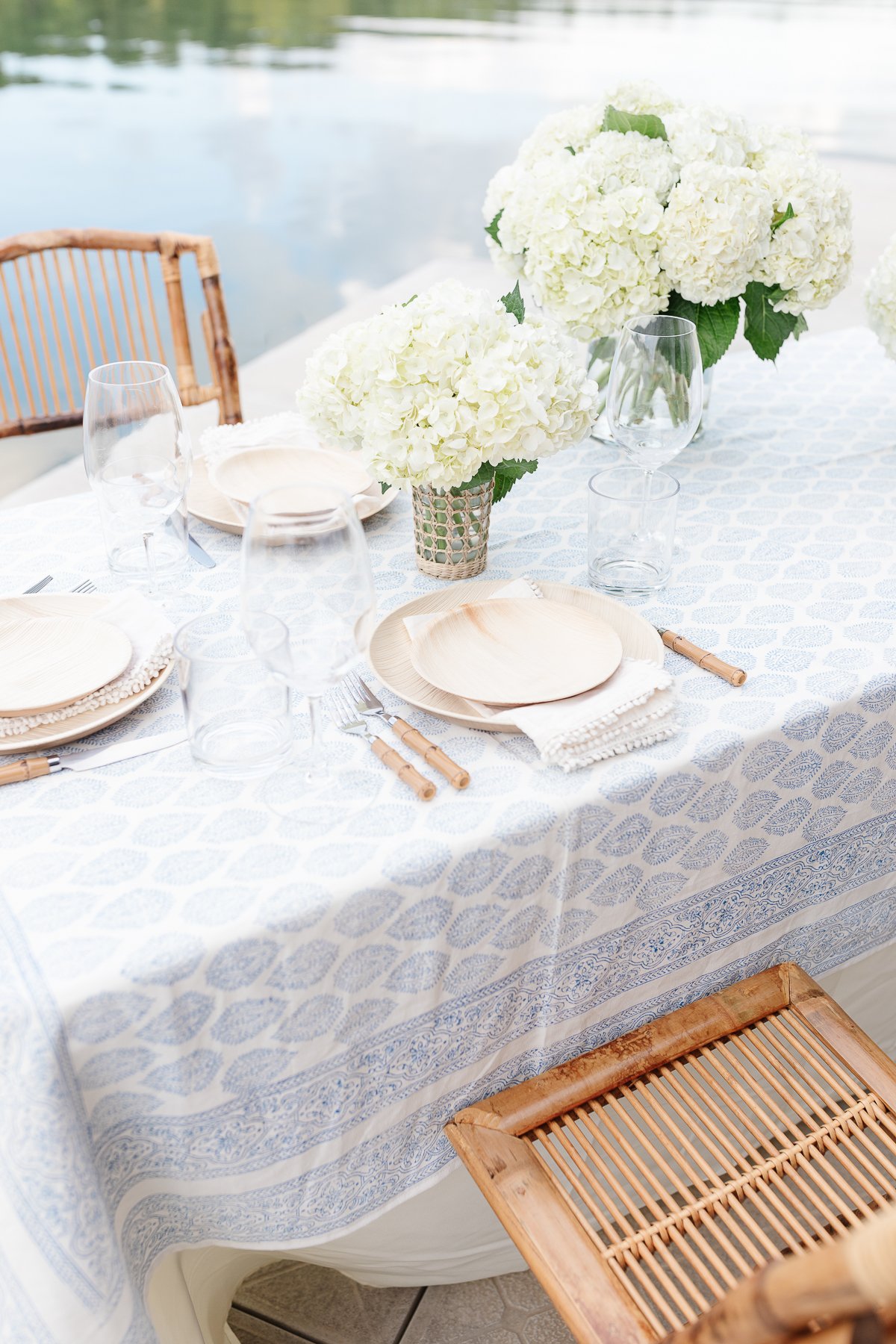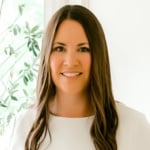 Tips
This type of tablecloth is not just timeless, it's also seasonless. It will be just as beautiful in the summer as it will be at the holidays!
Add a bold color to your centerpiece by choosing 1-2 vibrant contrasting tones to play against the tablecloth colors. Limiting your designs in a cohesive color story is one of my favorite decorating secrets!
Because these tablecloths are generally imported, the sizing might not be exactly what you're hoping for. As you can see throughout our dock dinner photos, I like to layer with a solid tablecloth underneath, if I need floor length coverage.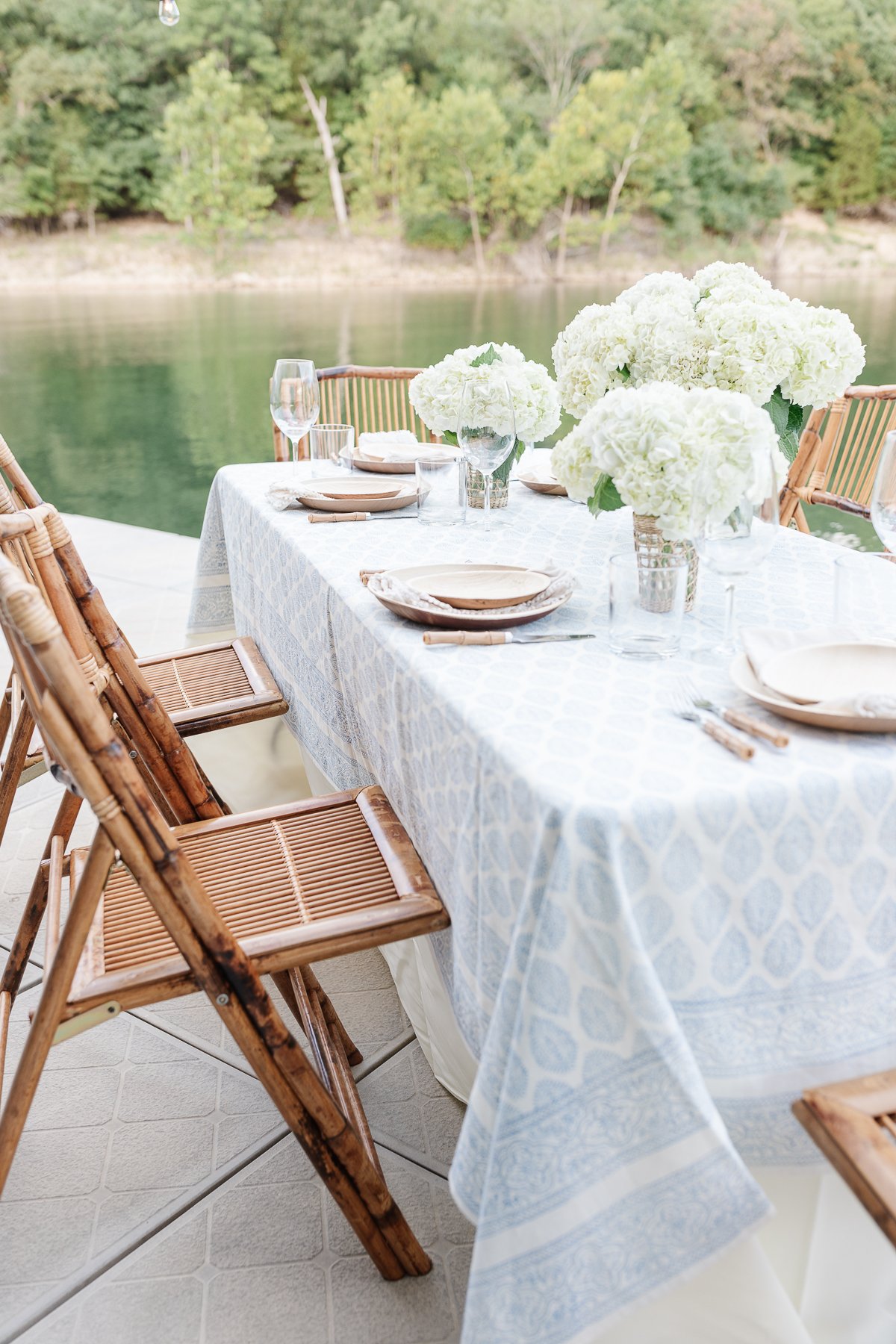 Sources
First, blue and white block print tablecloths. Blue and white is often the most prominent color combination in these pretty patterns.
Keep in mind that many of these block print tablecloths are available in more sizes and colorways. Just click through to see all the options!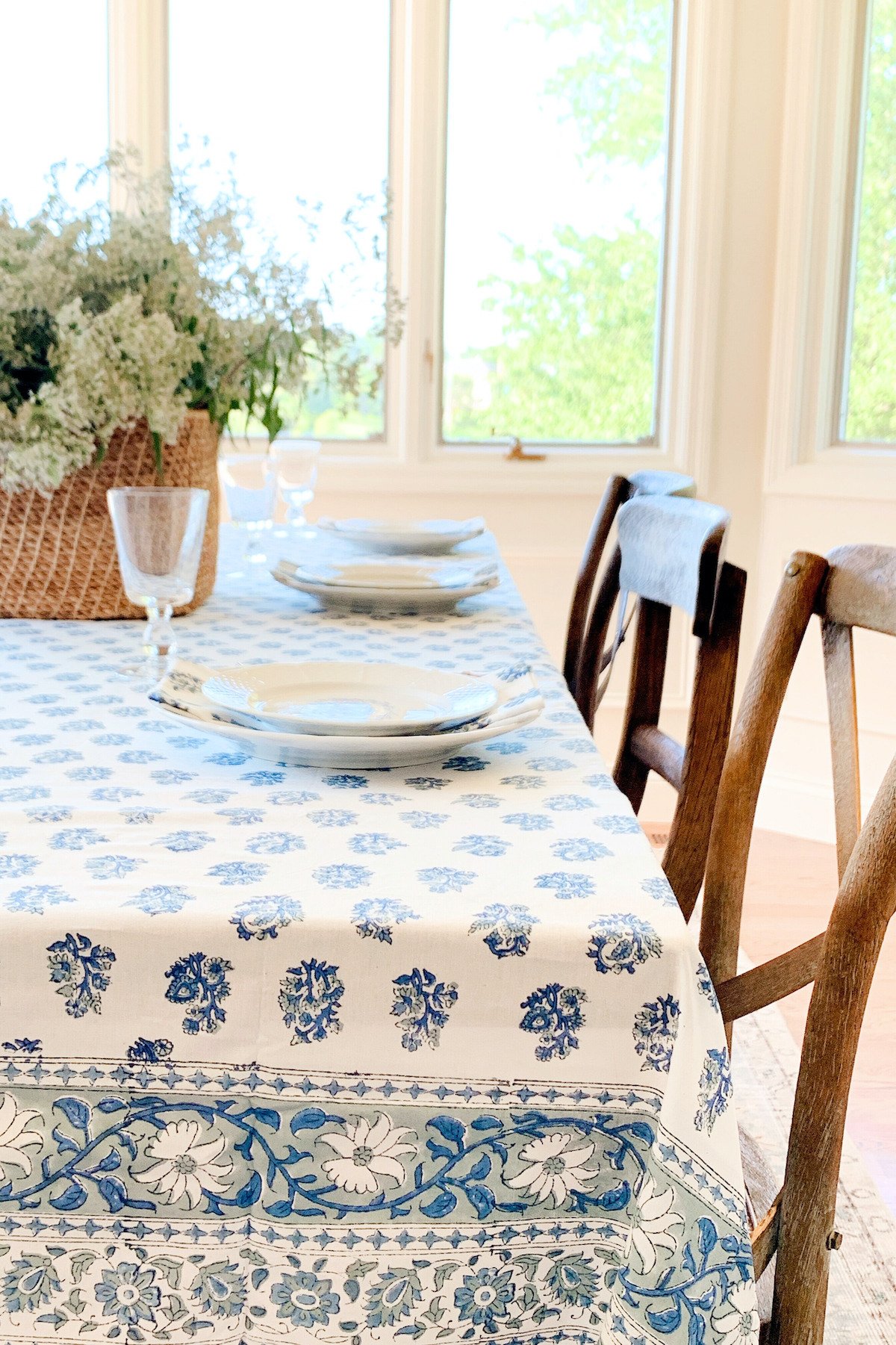 I also love a fresh green and pretty pinks, of course! There are so many wonderful options to choose from.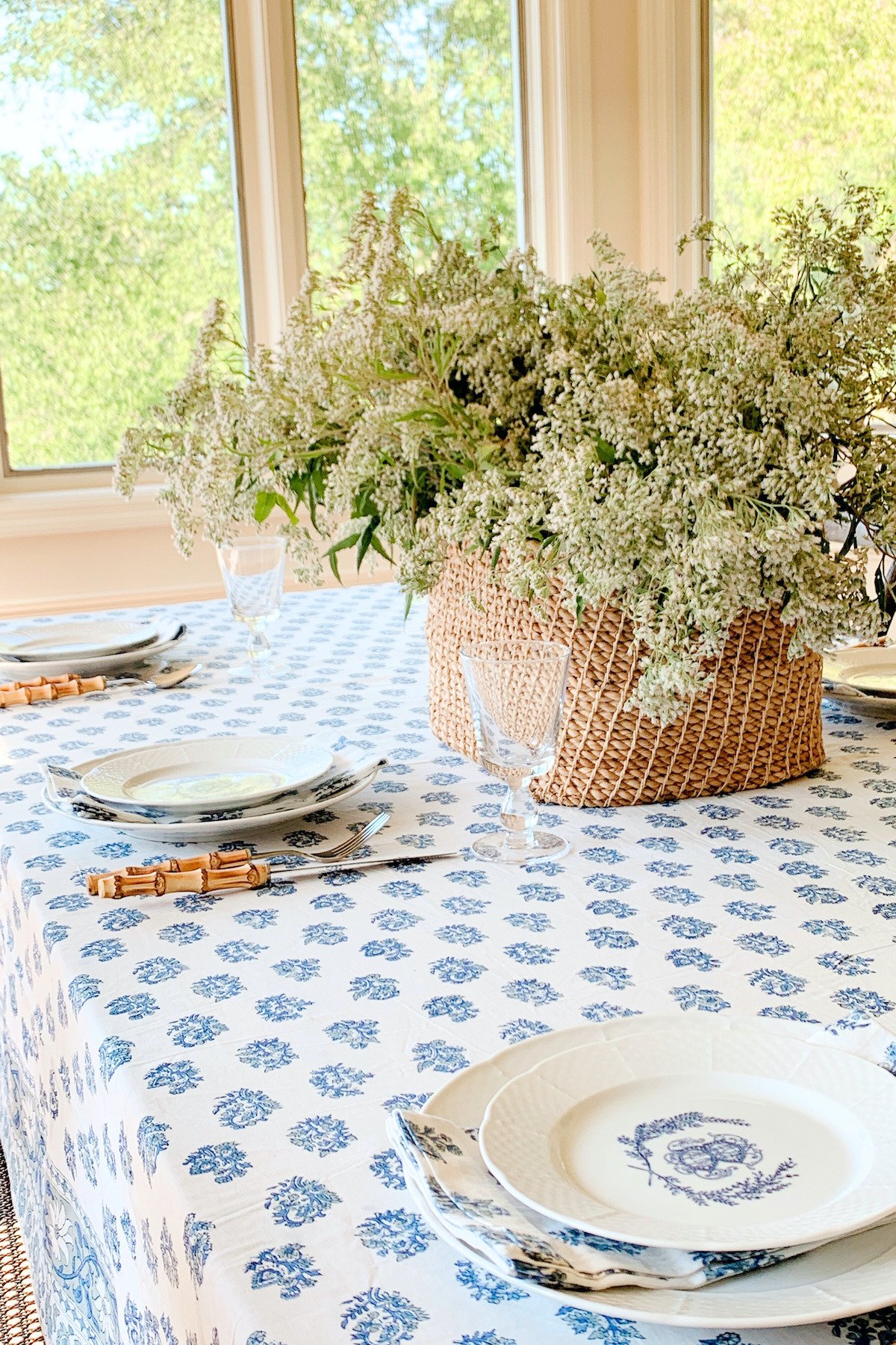 Design Guides, Decor & Tips