Happy Friday! It truly feels like fall here in St. Louis, a little gloomy, windy, cooler temperatures and the constant buzz of leaf blowers. My cup runneth over, and our fireplace does, too! Last year, we filled our fireplace with heirloom pumpkins that literally poured out into the living room. It was so simple, but made our home feel just as fallish indoors as it did out.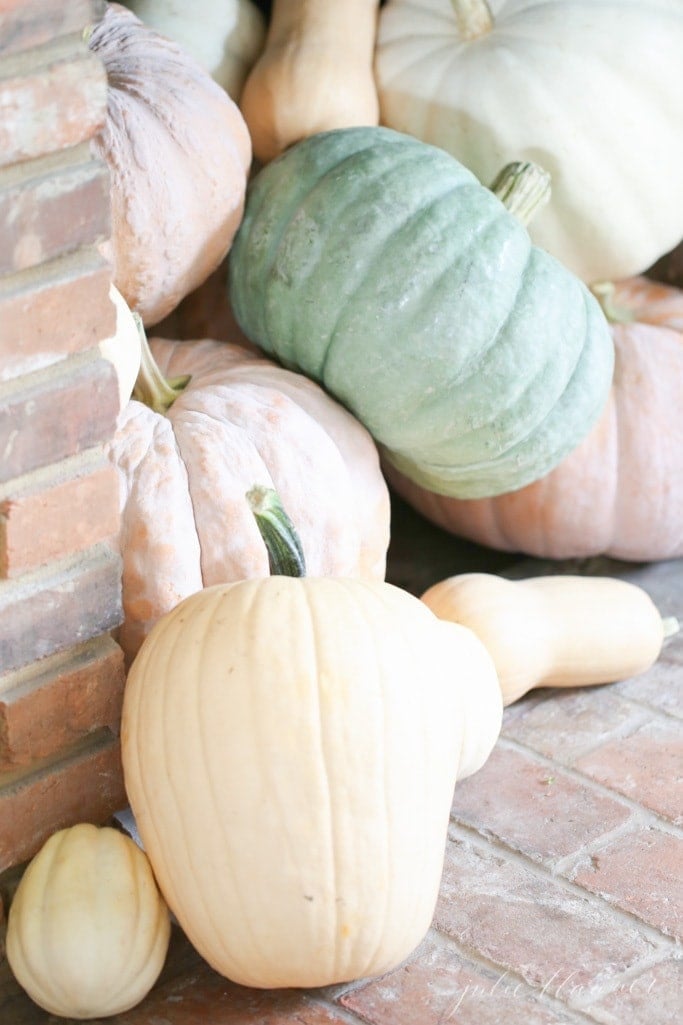 I included it in our fall home tour, but felt this moment deserved a little limelight, especially since it's received several features!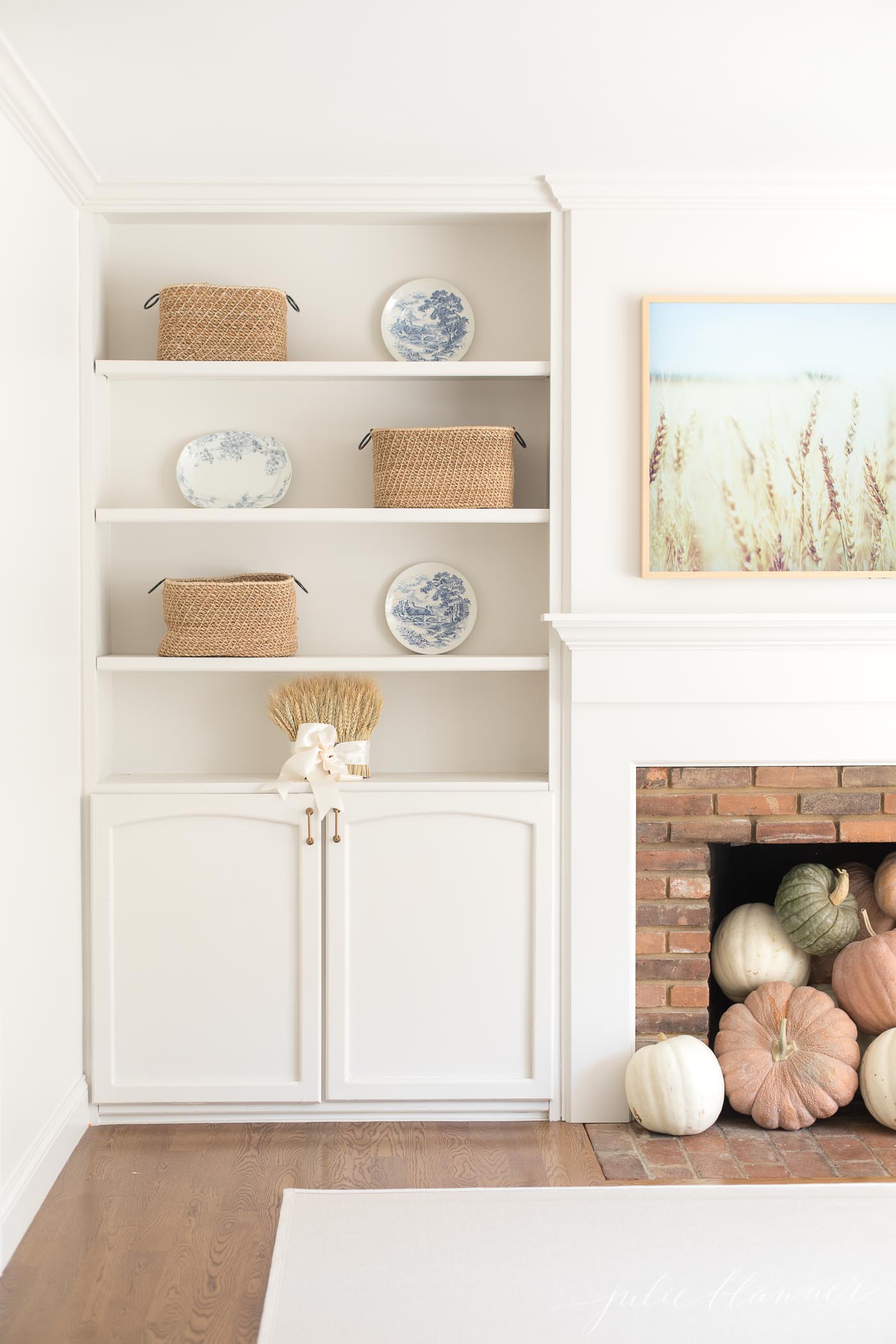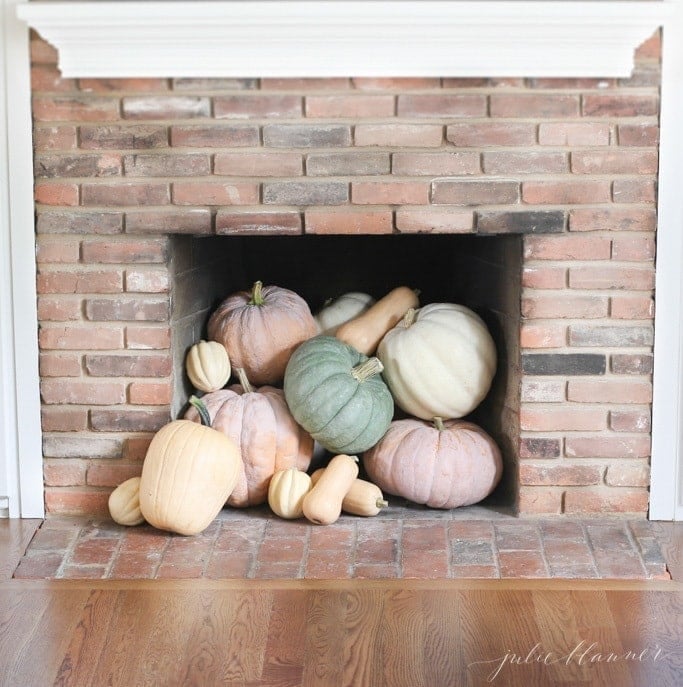 I'm hoping to add gas logs this winter and maybe even a little wood detail around the brick to give it a more classic, softer look, but I love filling our fireplace with pumpkins, logs, candles and greenery for the time being to fill the void.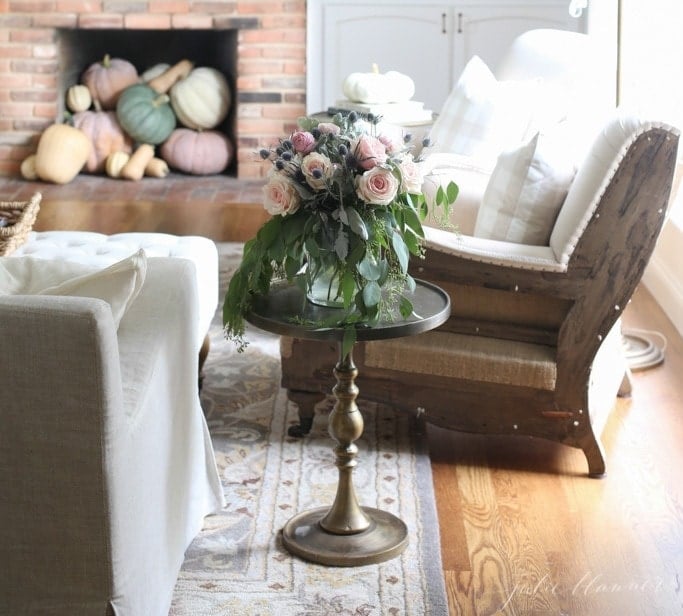 Heirloom pumpkins bring me so much joy – the array of their soft, natural colors, how some are shiny and others get a beautiful, waxy patina, oh, I could go on and on! This year they're particularly inexpensive at just $3.99 apiece at Whole Foods! They're perfect for porches, table settings, stacked outdoors, on an end table and so much more. I tend to keep ours from early-mid September until the day after Thanksgiving, so I consider them a good "investment"!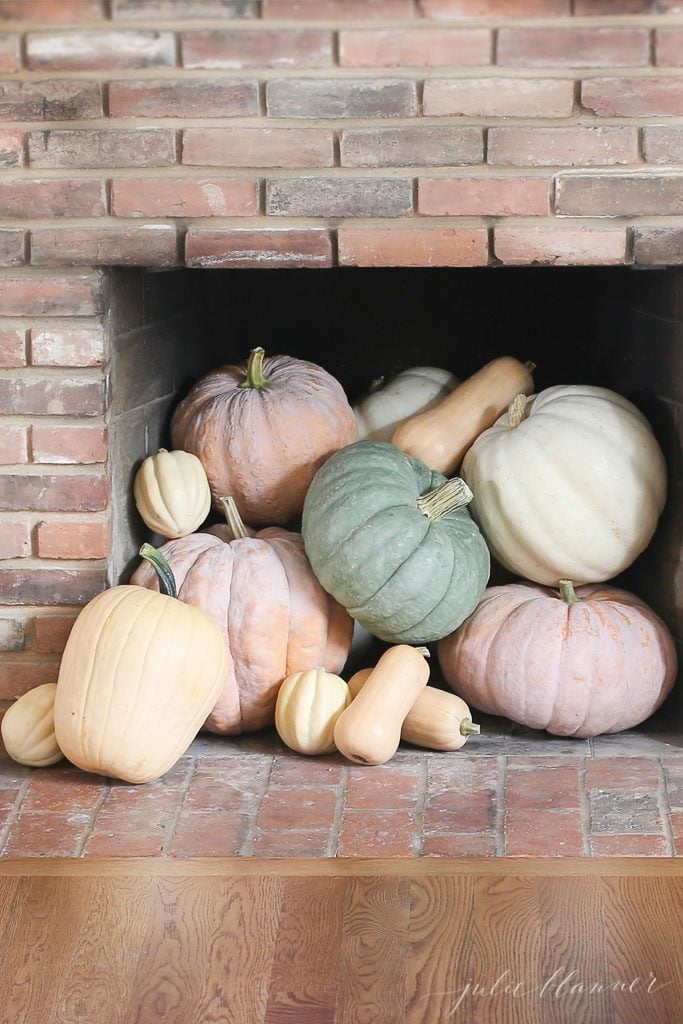 To recreate this heirloom pumpkin fireplace you'll need any array of heirloom pumpkins in various colors and sizes, including a one or two large pumpkins to create a base. Notice I only used 7 heirloom pumpkins – the back of the fireplace doesn't need to be full as long as the pumpkins in the back can reach to rest on one of the pumpkins you place upfront, so it's relatively inexpensive to recreate!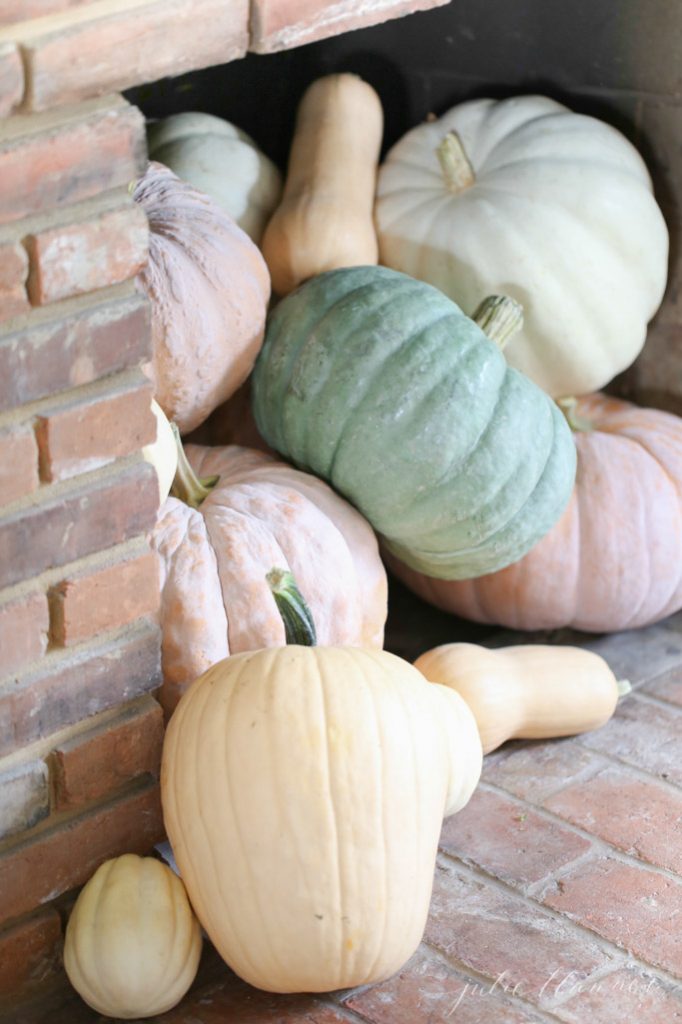 Alternate building with different colors to provide contrast and let them fall as they will. Fill in with squash and enjoy your new fall pumpkin filled fireplace!
I hope you all have a beautiful weekend!