Cream color paint gives you a warm neutral wall color that fits just about every home and every room. This is a round-up of the best cream paint colors for walls!
These cream paint colors are easy to use, easy to decorate with, and will create the warm and cozy home of your dreams.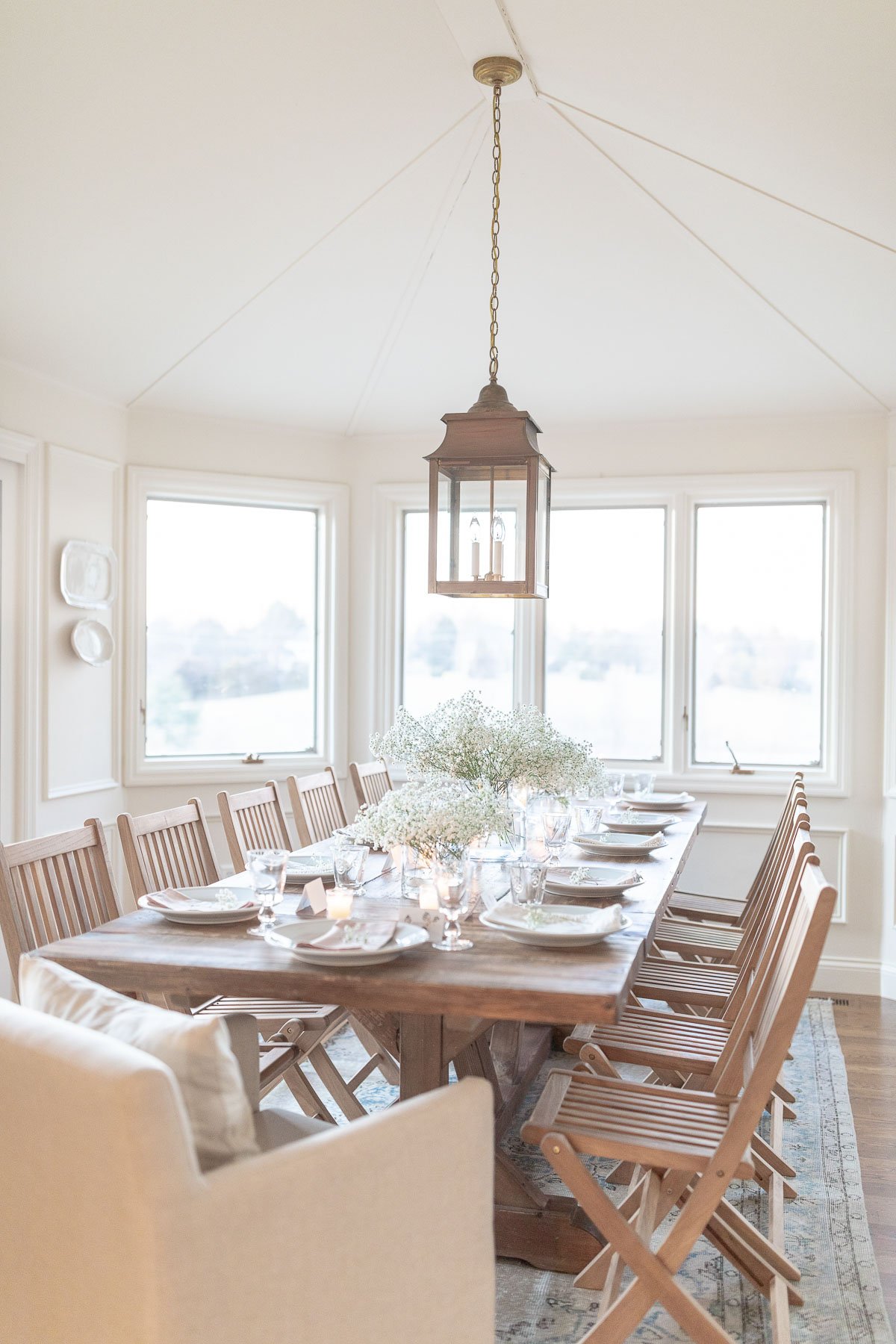 You've seen many of these pretty cream paint colors before in our home over the years. However, given that it's one of the most frequently asked questions I receive, I wanted to share more about them. I know how agonizing selecting a color can be!
Furthermore, I don't take paint color decisions lightly. Fortunately for you, you can! I am taking the guesswork out of selecting paint colors for you. I love chatting paint with you!
For example, check out this organized guide to our Paint Colors By Room, and my favorite Romantic Bedroom Colors. You can also find the best Greige Paint Colors, Blue Gray Paint Colors, and even some favorite Neutral Paint Colors from our previous home. There's something for everyone!
By detailing pros, cons, features, styles, where to use it, colors to pair them with, sheens and more, I hope to eliminate the guesswork. All you'll need to do is sample to confirm.
Use the drop down Table of Contents feature to navigate this post with ease – and don't forget to pin and save for later!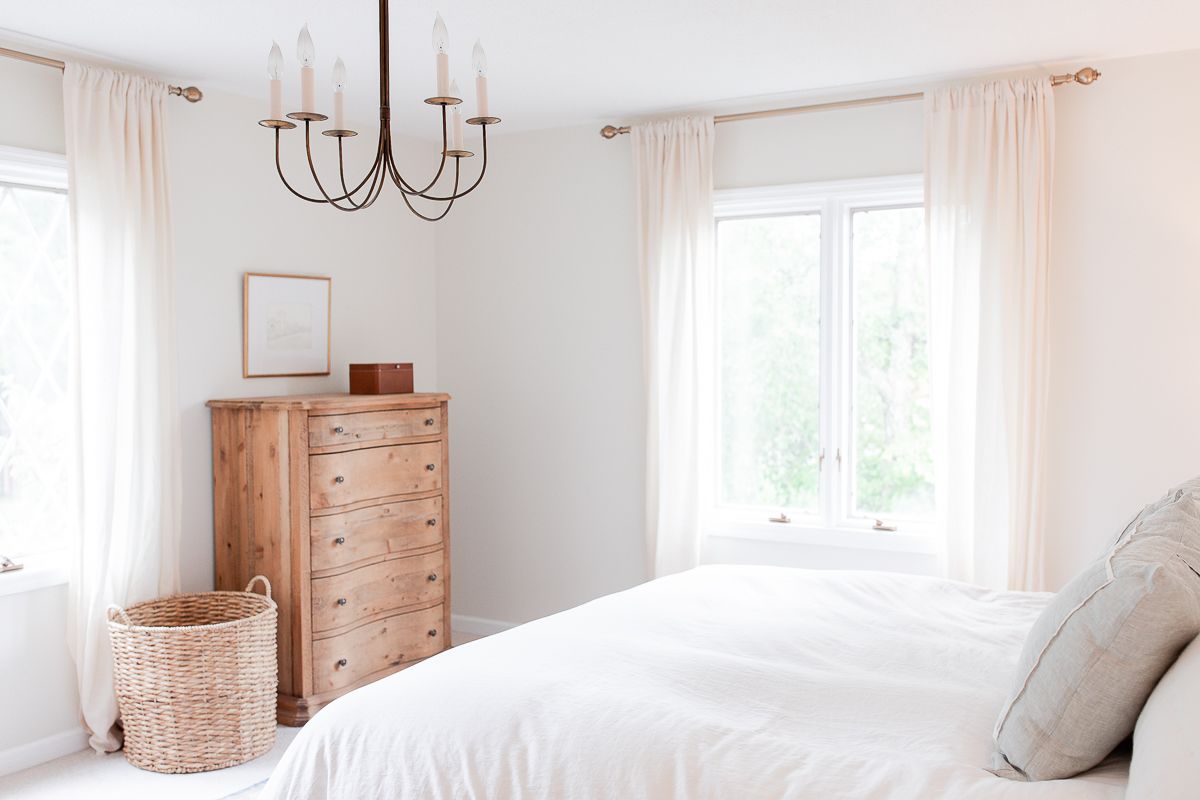 Why Should You Choose a Cream Color Paint?
My reasoning for choosing these warm cream colors for the walls of our home? I want a space that reflects the love of our family and friends.
Choosing a soft, neutral tone for a backdrop allows the people and love inside the home to really stand out. It gives us a soothing, calm interior that can help create a sanctuary in the craziness of our lives!
Moreover, I just love that I can change my decor accents throughout the seasons. I never have to worry that a new pillow, artwork or rug will clash with my walls! In short, it's the best way to simplify your decorating process.
I'm going to walk you through TEN of my very favorite cream colors. You don't even have to choose a favorite, as they coordinate beautifully throughout various spaces of a home.
You can see even more in this YouTube video!
Cream paint colors offer the perfect amount of "light and bright" without feeling cold or clinical. They allow a space to reflect light with a high LRV (learn more about the importance of LRV here) while still bringing all the cozy vibes!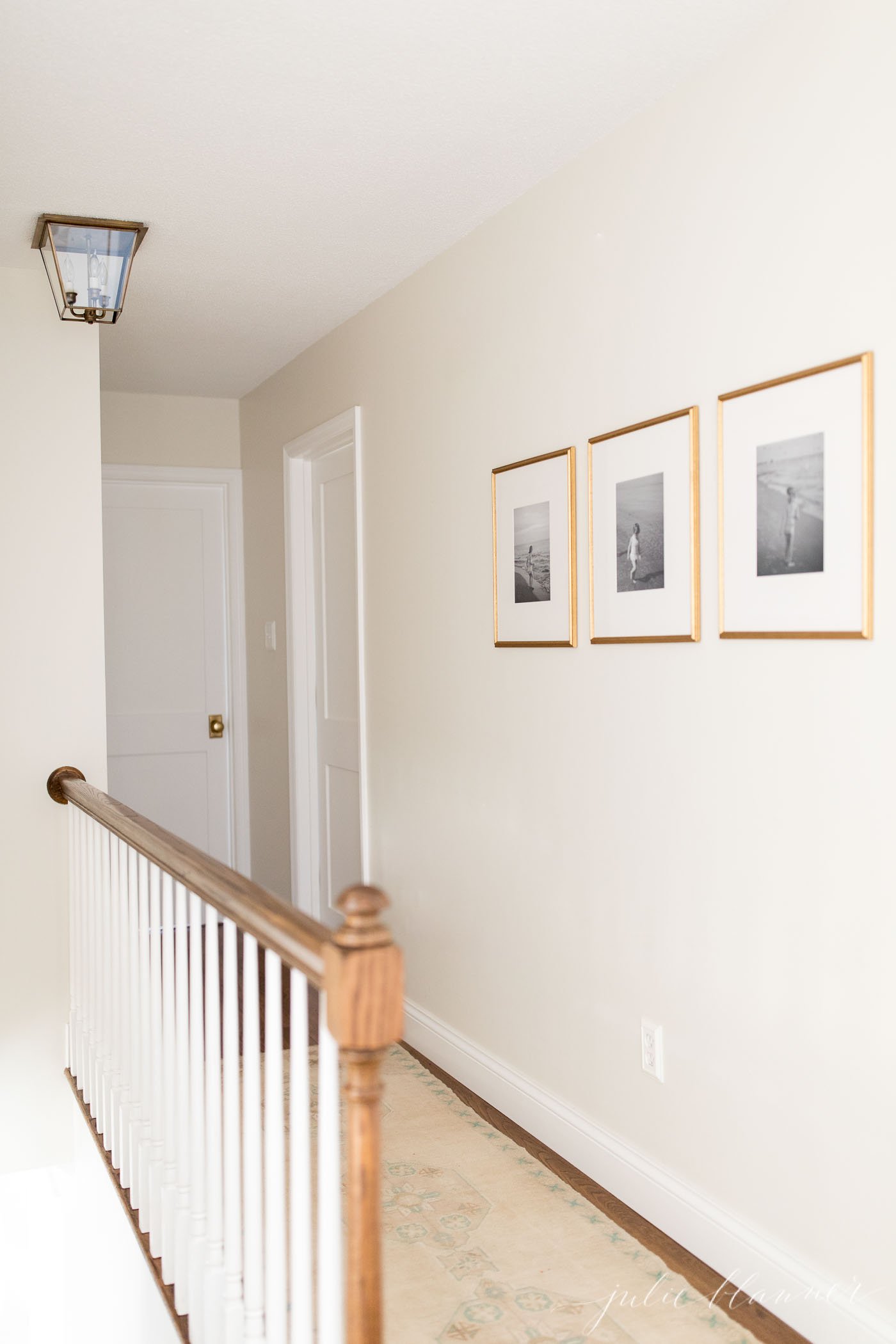 Frequently Asked Questions
Is Cream A Neutral Color?
Yes. In my humble opinion, it's the best neutral paint color because it's warm and cozy. While a clear white can often feel a little cold, warm creams are a perfect compromise between whites and deeper gray/brown neutrals.
What Color Looks Good With Cream?
That's the beauty of this beautiful neutral color! You can accent cream paint colors with gray, brown, blues or pinks. It's completely up to you – cream paint offers the flexibility of white, with a little more warmth and depth.
What's The Best Warm Cream Paint Color?
That's such a subjective question and answer! A color that works best in one home won't necessarily be perfect in the next. Be sure to check out our tips for choosing the perfect cream color for your home.
What Trim Color goes with Cream Walls?
I like to pair these colors with a true, clear white trim color. Consider our longtime favorite, Valspar Paint + Primer Ultra White Base 221395.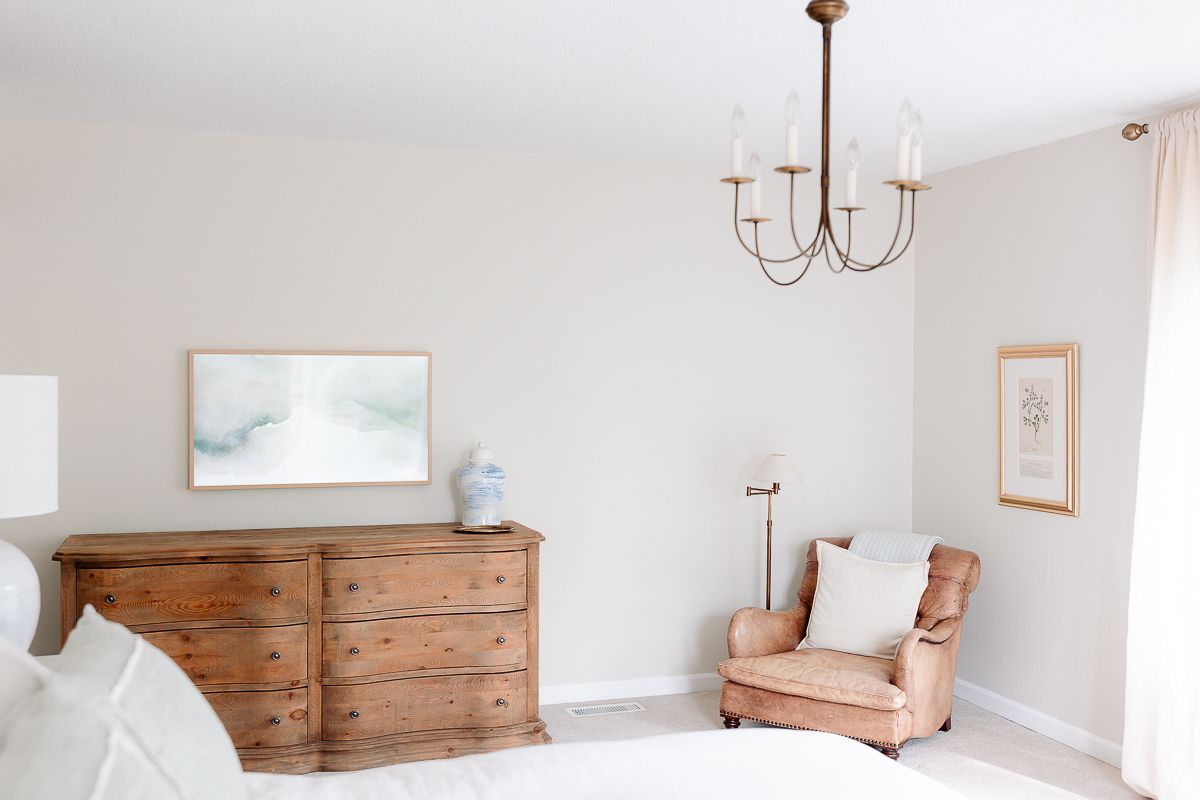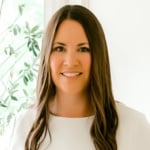 Tips
Keep in mind that if a paint color is "cream" it will always have some yellow in the background. This is beautiful in so many spaces, but can be complicated!
Get a sample, or even 5-6 samples if that's what it takes. Learn more about Paint Samples here!
Try the various cream colors you sample on two walls in the room, or exterior that face different directions.
Look at the paint at various times during the day to see how it reads in various lighting situations.
Test it with your trim color.
Creamy paint colors will have a high light reflectance value, picking up the reflection of the colors around them.
Be sure to read each individual cream color post, to learn the ins and outs of each color you're considering.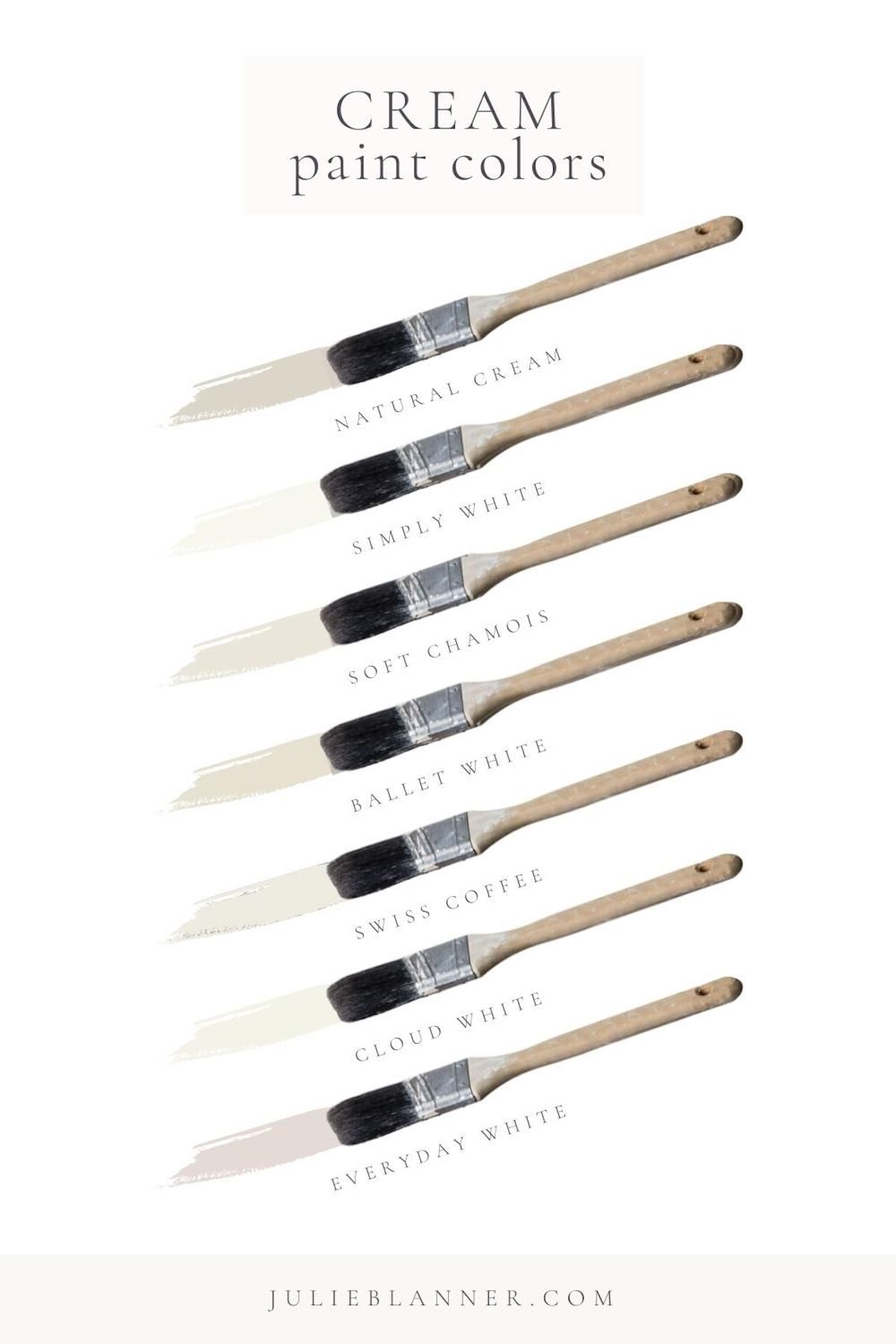 Top 10 Cream Paint Colors
Cream color paint makes your home feel warm and inviting. Most importantly, the color needs to work for you and the feeling you want to create in your home. Subsequently, paint is not a one-size-fits-all decision.
While I have narrowed it down to some wonderful options, every home is different. The windows, trim and floor colors, and layout of your home can impact your wall colors. Let's get started!
All of our upstairs, including bathrooms, laundry room, hallway and bedrooms are painted Benjamin Moore Soft Chamois. This is one of the most versatile paint colors I've used to date. It's a great fit for a lot of spaces and it's so soft.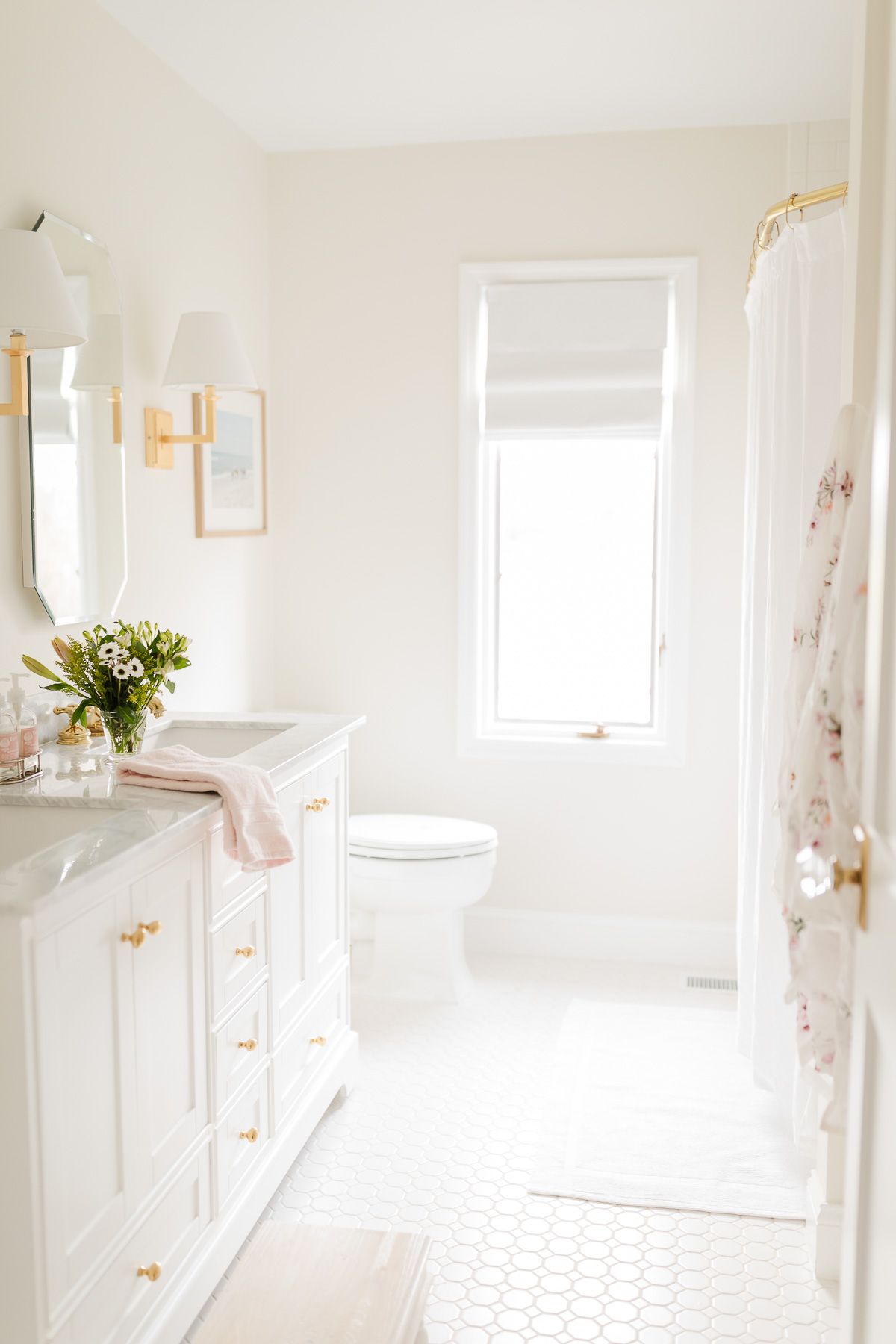 This color is a foolproof choice. It's not too yellow even though it has that tone in the background, and in fact it never reads yellow even at night. You can read more in detail about this lovely paint color in the link above.
The LRV (Light Reflectance Value) of Soft Chamois is 78.94, making it very similar to Creamy, which you'll also see on this list.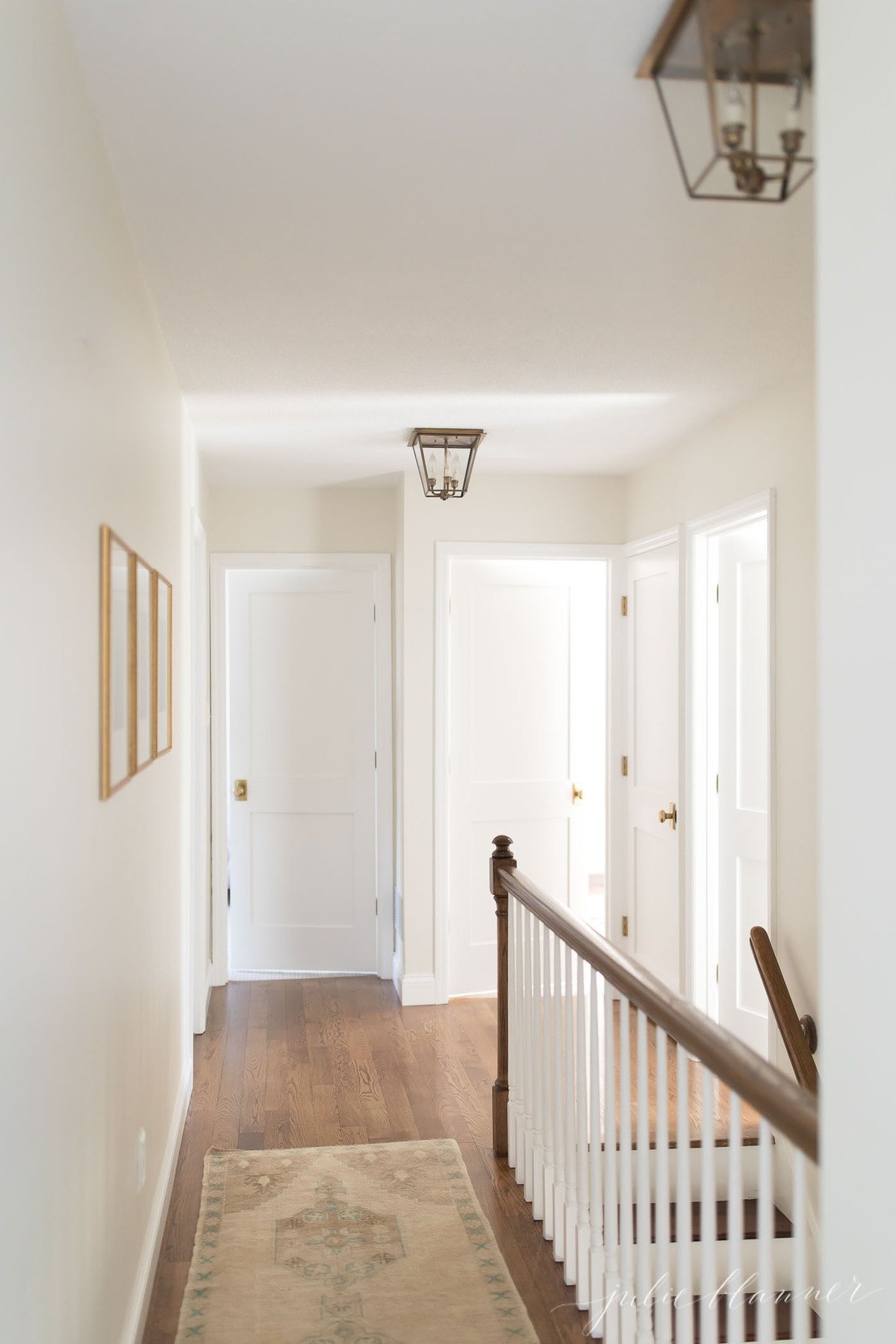 This is a color that has long been on my list, but I haven't had the opportunity to use it yet!
Natural Cream is exactly how it sounds – a warm, deep cream. In fact, it's the deepest cream on this list, coming in at an LRV of 66.26. It's versatile and sophisticated, and I can't wait to find a place for it!
I love how the example below pairs it with Swiss Coffee on the walls, with Natural Cream on the cabinetry.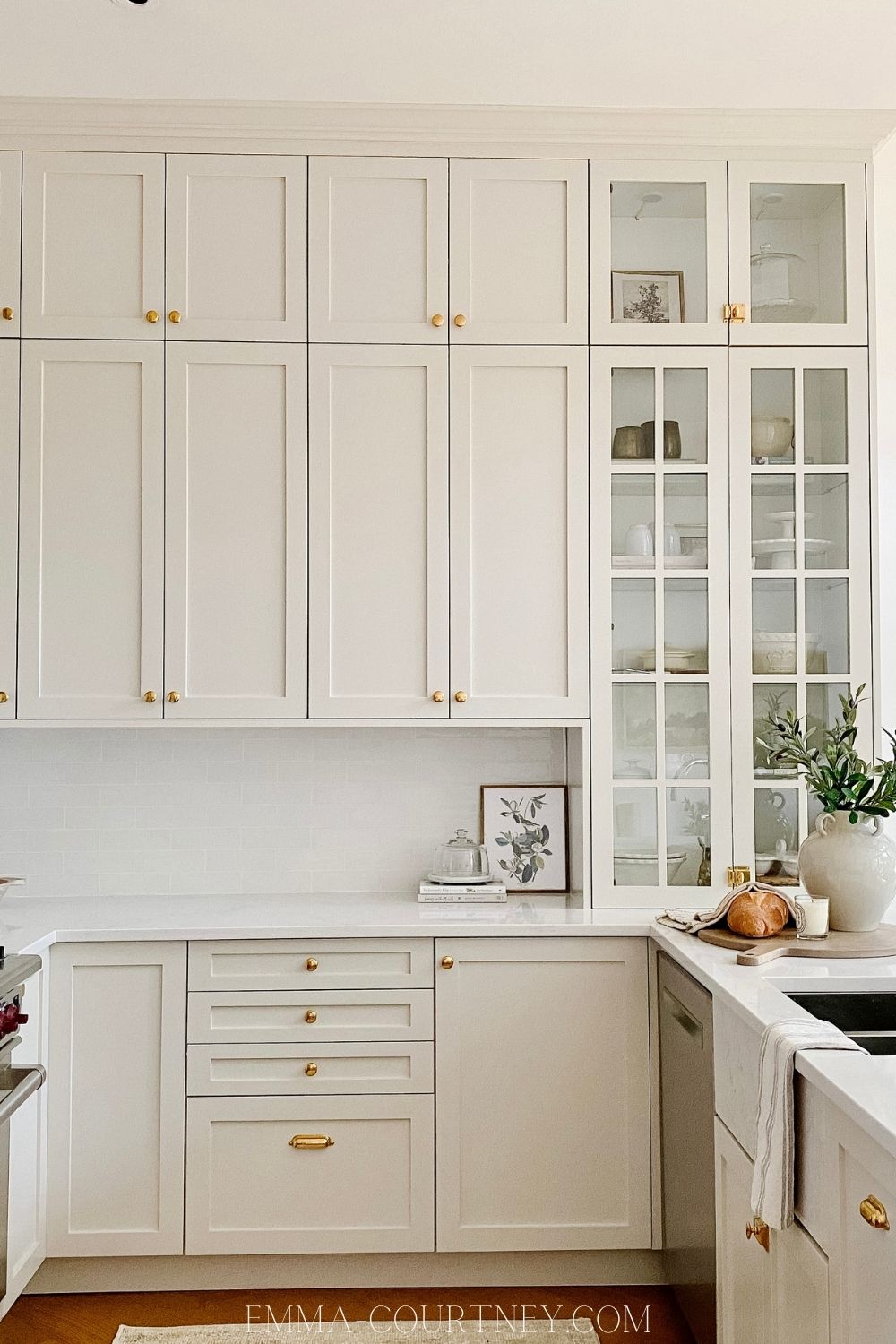 Simply White is a crisp, clean, warm white that is *barely* cream. In fact, unless paired with a true white trim, it's hard to tell that it's cream at all! I'm including it in this list because that might be exactly what you're looking for… it has become the PERFECT color for me, in fact!
This cream color's undertones are very slightly yellow with the slightest touch of green and blue for balance. The LRV for Benjamin Moore Simply White is 91.7, which is considered very high – it's the highest of the creams in this round-up.
You can see more of this color on the exterior of my neighbor's White Brick House! I've recently used it on our St. Louis exterior and also on the living room walls at the lake – I can't wait to share it in more spaces.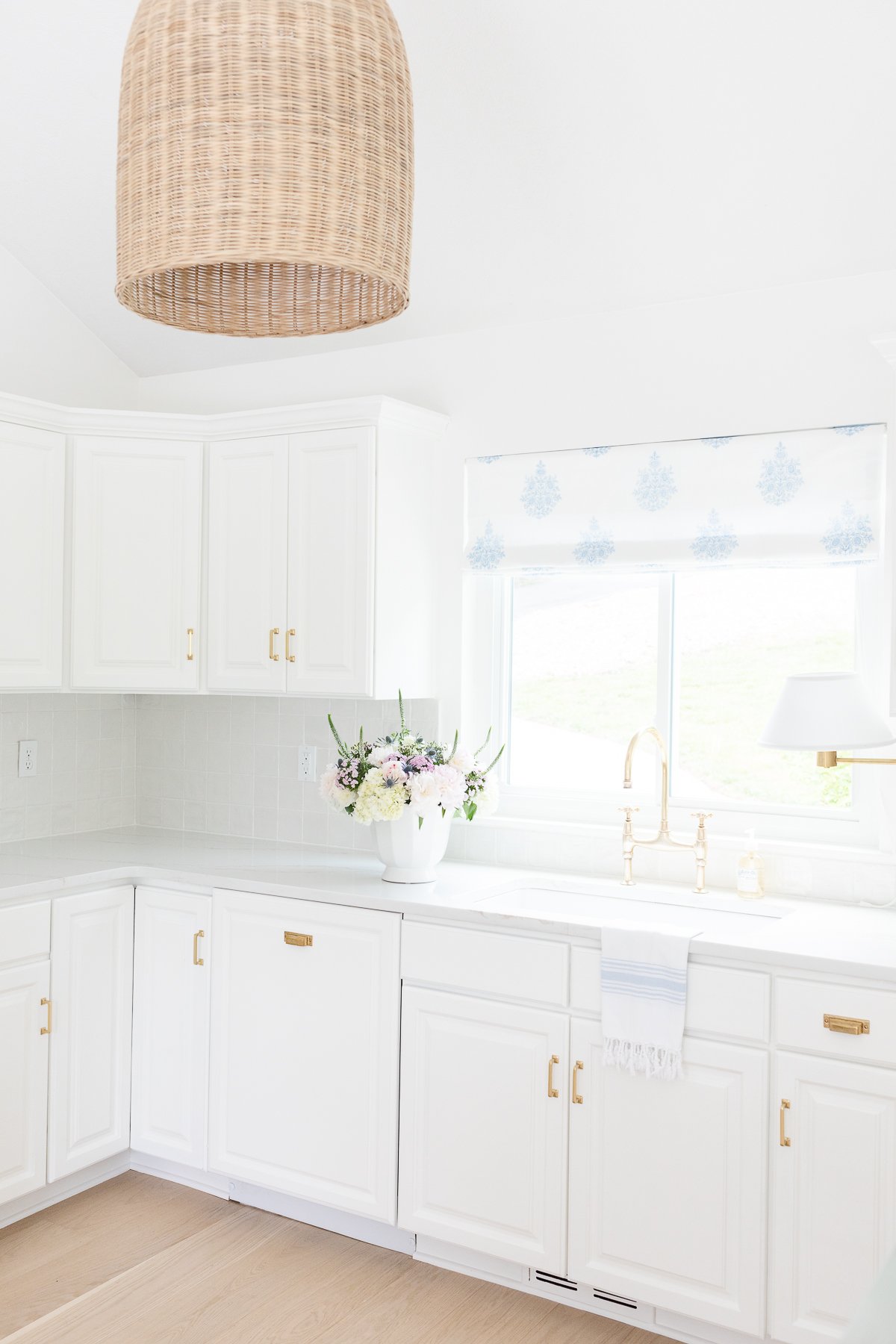 Cloud White is a classic, timeless color that has been popular for many years. Read on to find out why with this photo tour of our new basement bathroom painted in Cloud White.
Benjamin Moore Cloud White has an LRV (light reflectance value) of about 85 which is a great number for a perfectly warm shade of cream.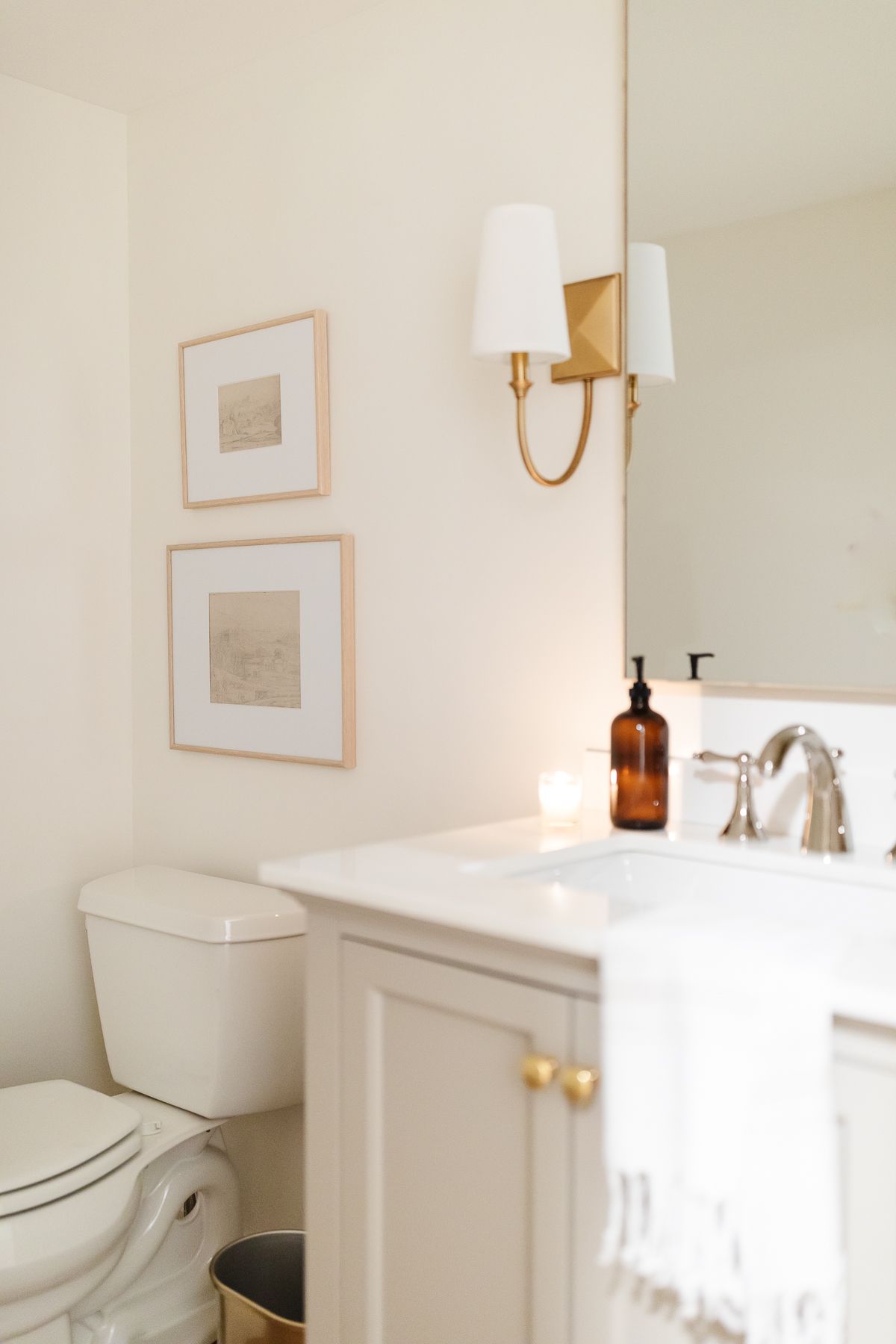 Benjamin Moore Ballet White
Ballet White is another warm creamy paint that I'm eager to experiment with soon! I love that it's not a super yellowy cream color, just a warm, barely cream tone.
This color is comparable to Zurich White, in that it has a little gray to mediate the yellow background. With an LRV of 73.54, they have a comparable LRV too.
We painted the living room Sherwin Williams Zurich White (in Valspar Signature at Lowe's) eggshell sheen. This one has an LRV of 76.
Zurich White has just a touch of greige without being too much. It's a wonderful option for those who love grey, but would like something a touch warmer or a slightly greige tone or if you're transitioning from a grey room.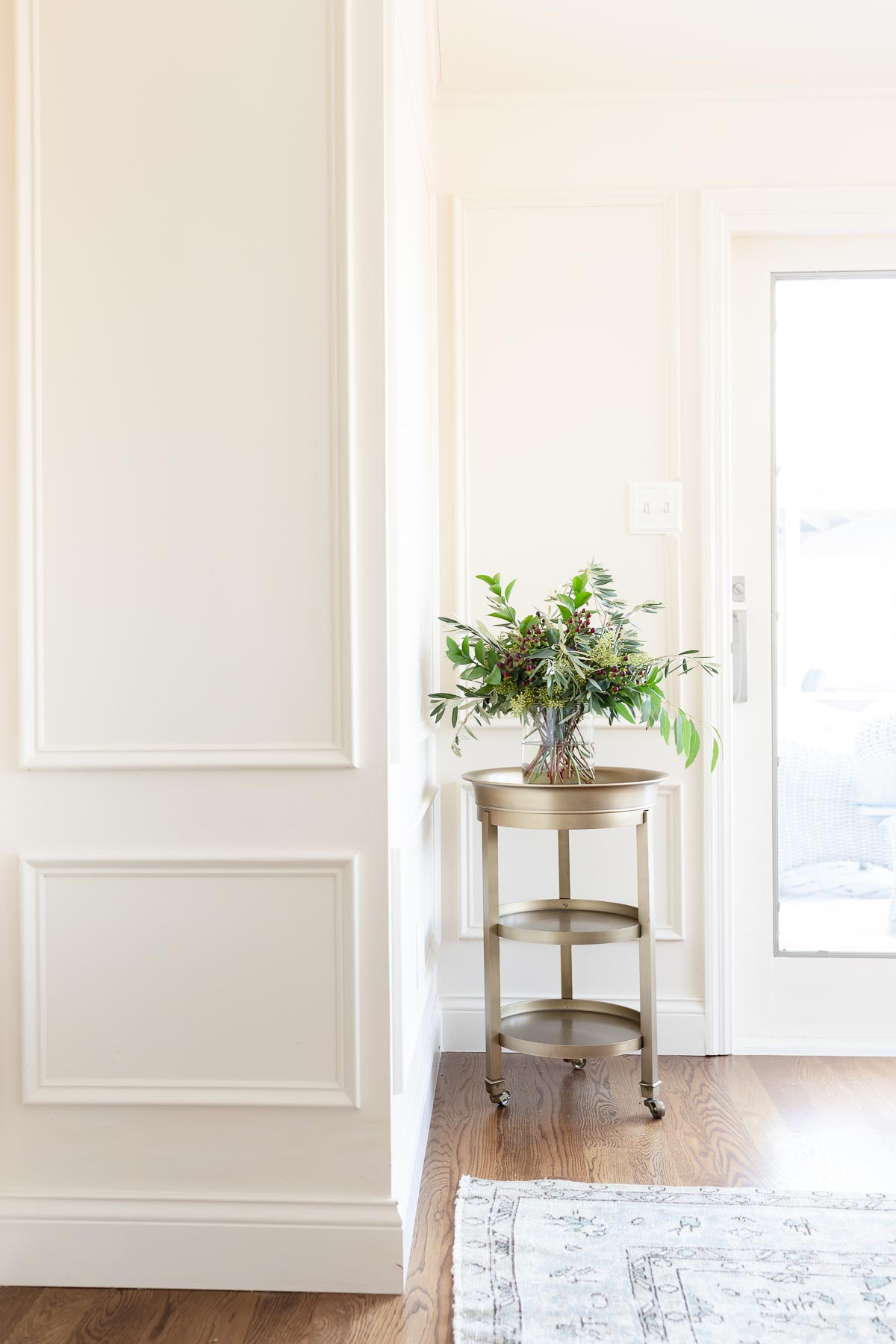 In the same vein as the other options I'm showcasing here, this color works in almost any lighting situation. To summarize my thoughts on this color, read about it in greater detail at the link above.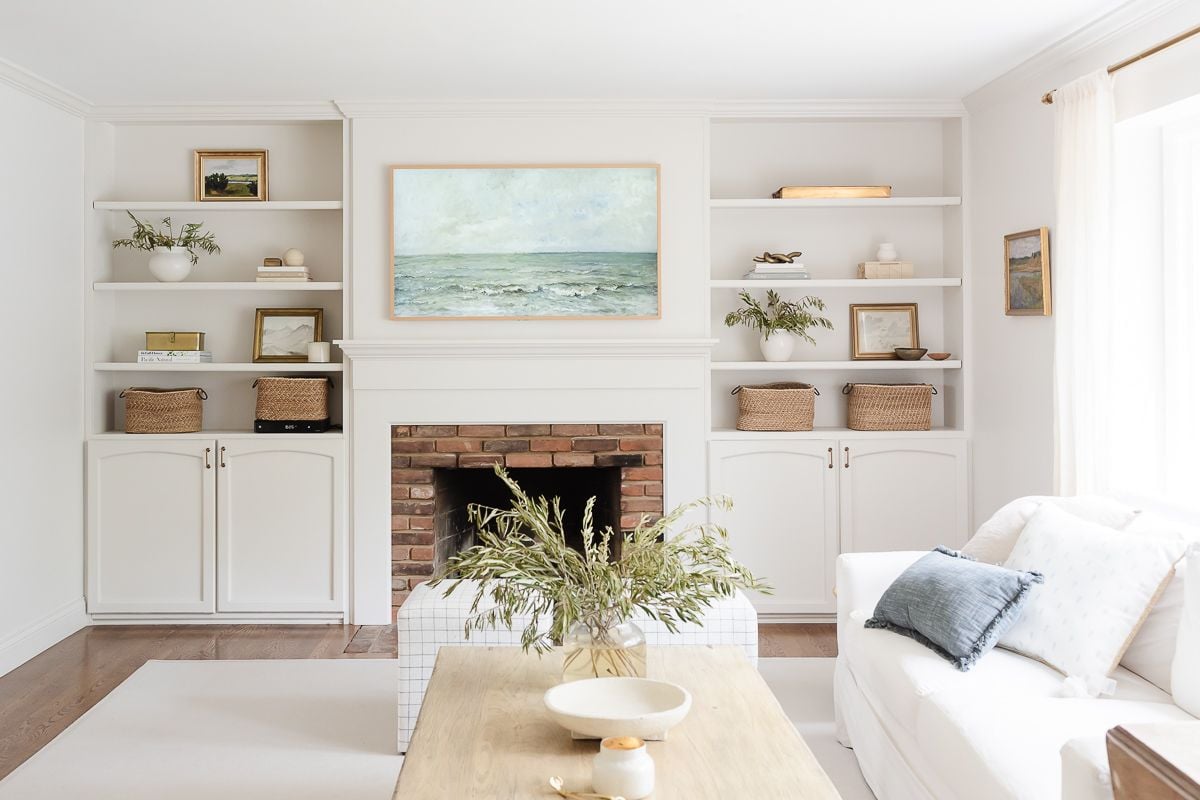 Another go-to cream paint color I love is Sherwin Williams 7012 Creamy. This photograph of Adalyn's old dresser was painted in this color, and I still love it. The wall behind is also Zurich White.
It's a soft, warm white that is classic, but not stark. Not dirty, not too yellow, and certainly not blue, it's a great in-between for any lighting situation! This is a warm cream that also works beautifully for trim, cabinets and furniture.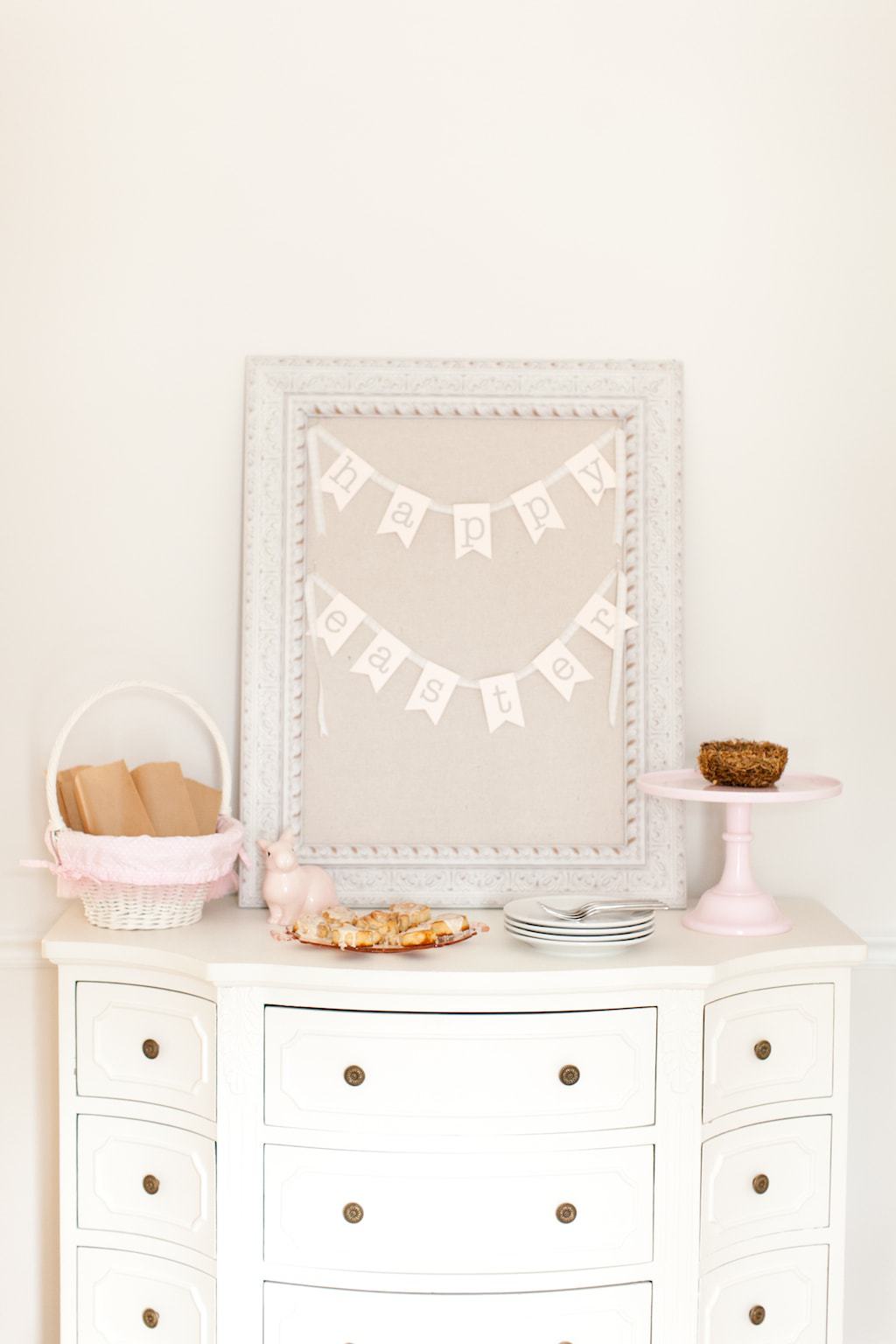 Benjamin Moore Navajo White
Click through for all the details about one of my favorite cream paint colors, Benjamin Moore Navajo White (not to be confused with Sherwin Williams color of the same name).
This is a rich, sophisticated cream color with an LRV of 79.88.
We painted the screened porch in Sherwin Williams Everyday White in Valspar Signature – it's so soft, yet warm and inviting.
This color was used in our screened porch and also on the exterior of our home – see more in our Tudor Paint post. Everyday White has a hint of beige and yet reads in the perfect creamy white tone.
It's wonderful for any exterior projects or any rooms in your home that might receive a little lower light. For instance, this photograph of our screened porch shows you just how warm and soft it is.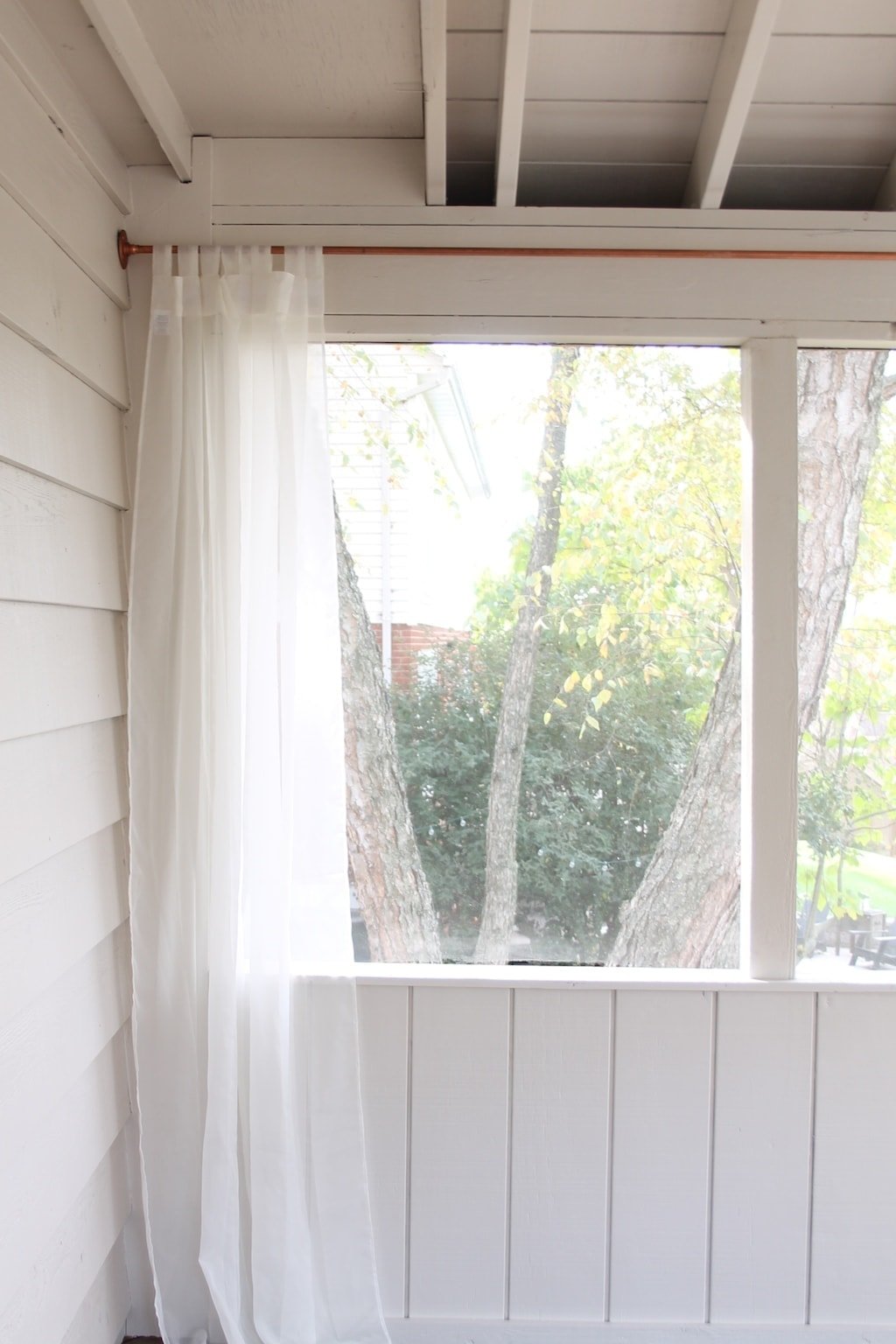 Warm, welcoming, and yet still light and bright, this color is popular for a reason! Learn how this color could work in your home with all the details and specifics. Swiss Coffee paint color has an LRV of 83.93, which is considered quite high.
Come on over and see Benjamin Moore Swiss Coffee in the freshly painted basement of our home, and take a tour of the space!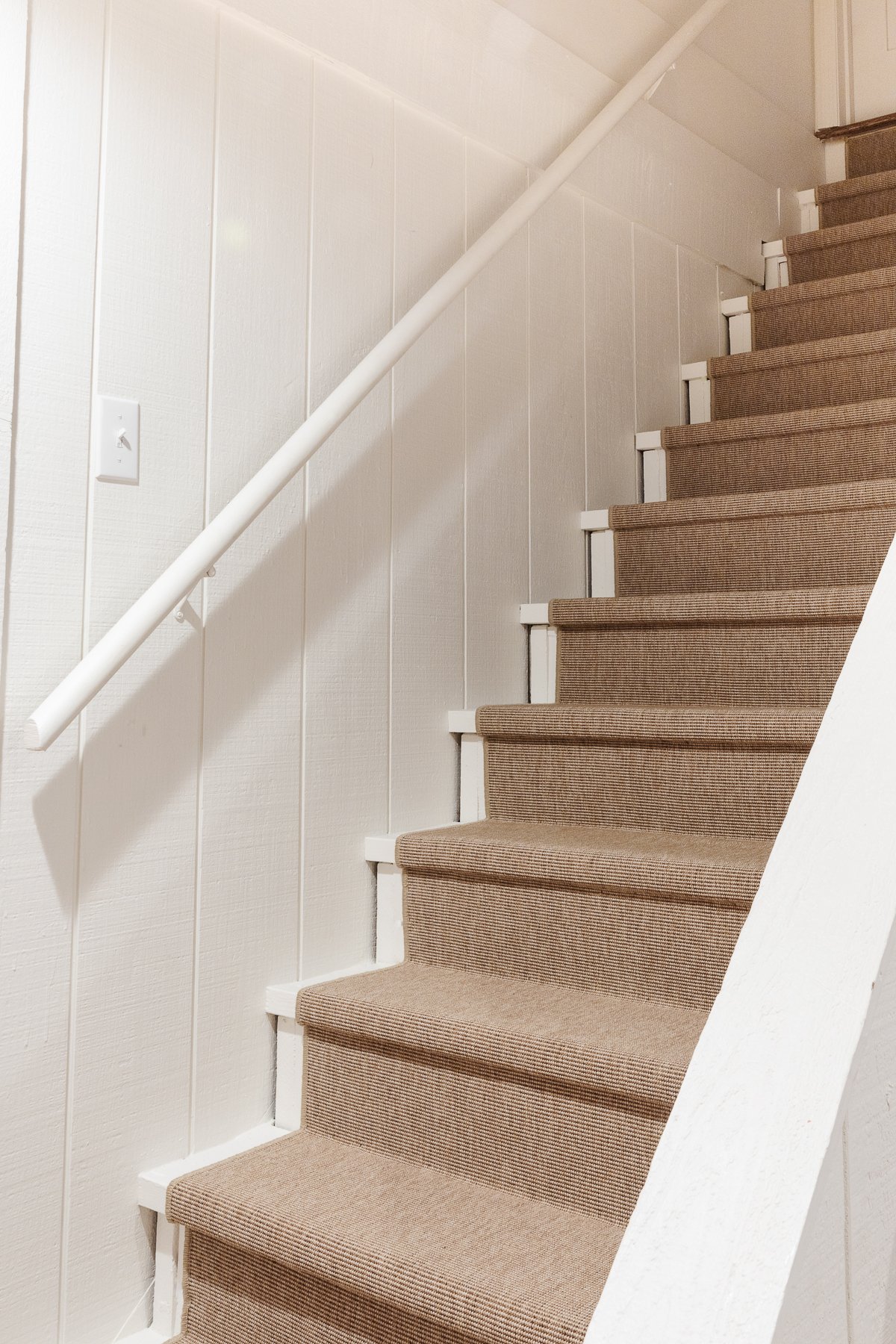 What do you think? Are you ready to take the leap and paint your interior or exterior in a pretty warm cream paint color? I'd love to hear from you!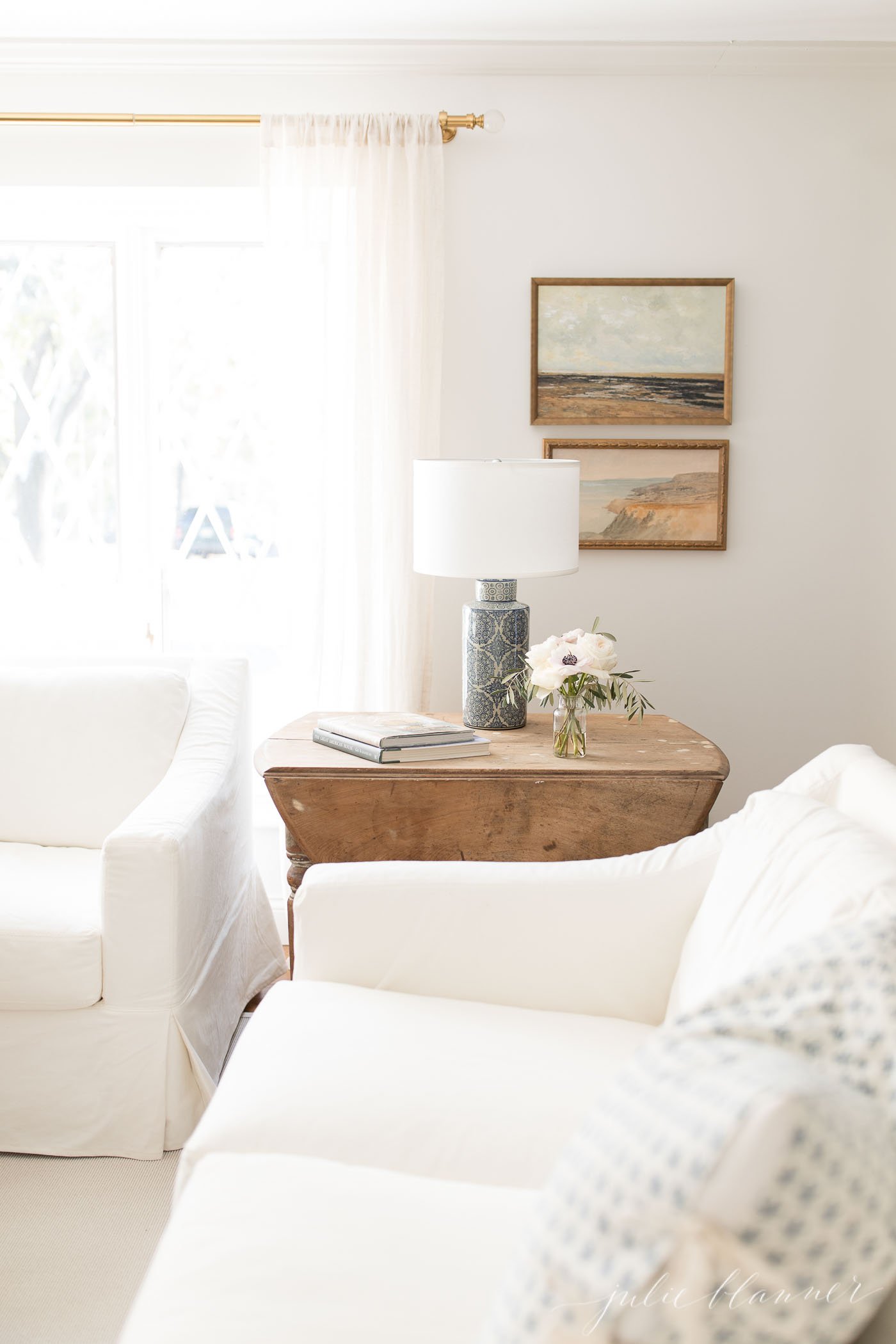 Need ideas for things to hang on those freshly painted walls? Don't miss 17 Easy Wall Decor Ideas!
You can also find my complimentary paint color chart here to keep them all organized!

Paint Colors, Tutorials & Tips