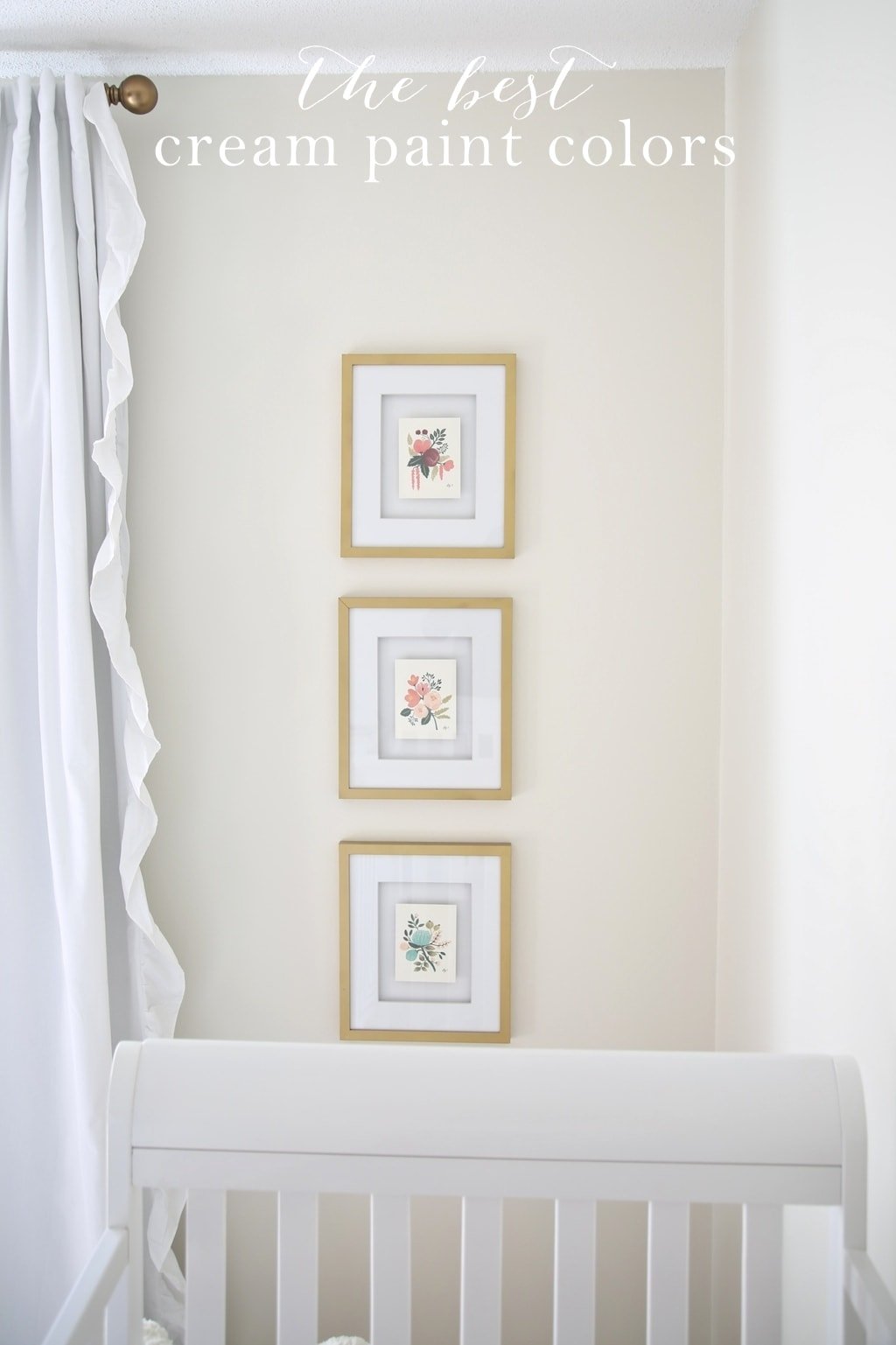 You've seen these colors before in our home, but given that it's one of the most frequently asked questions, I wanted to share more about them. I know how agonizing selecting a color can be. Maybe you recall how I obsessed over our exterior paint colors & had the neighbors thinking I was crazy with every swatch I had Chris test! In response to your questions, I'm sharing my tried & true cream paint colors & how they look in actual rooms.
One of the most frustrating things about selecting a paint color is how the swatch varies from computer & swatch to wall. Last week I thought I had selected the perfect blue hue for a piece of furniture online, then when I got to the store I realized it was a much brighter indigo versus the dark, dusty navy I thought it was. While colors can still vary from one space to another, seeing it in a room is much more indicative of the color than a swatch.
Paint colors can vary based on the previous wall color & light in the room, so I thought I'd show you various lighting situations for paint colors so that you can make an informed decision.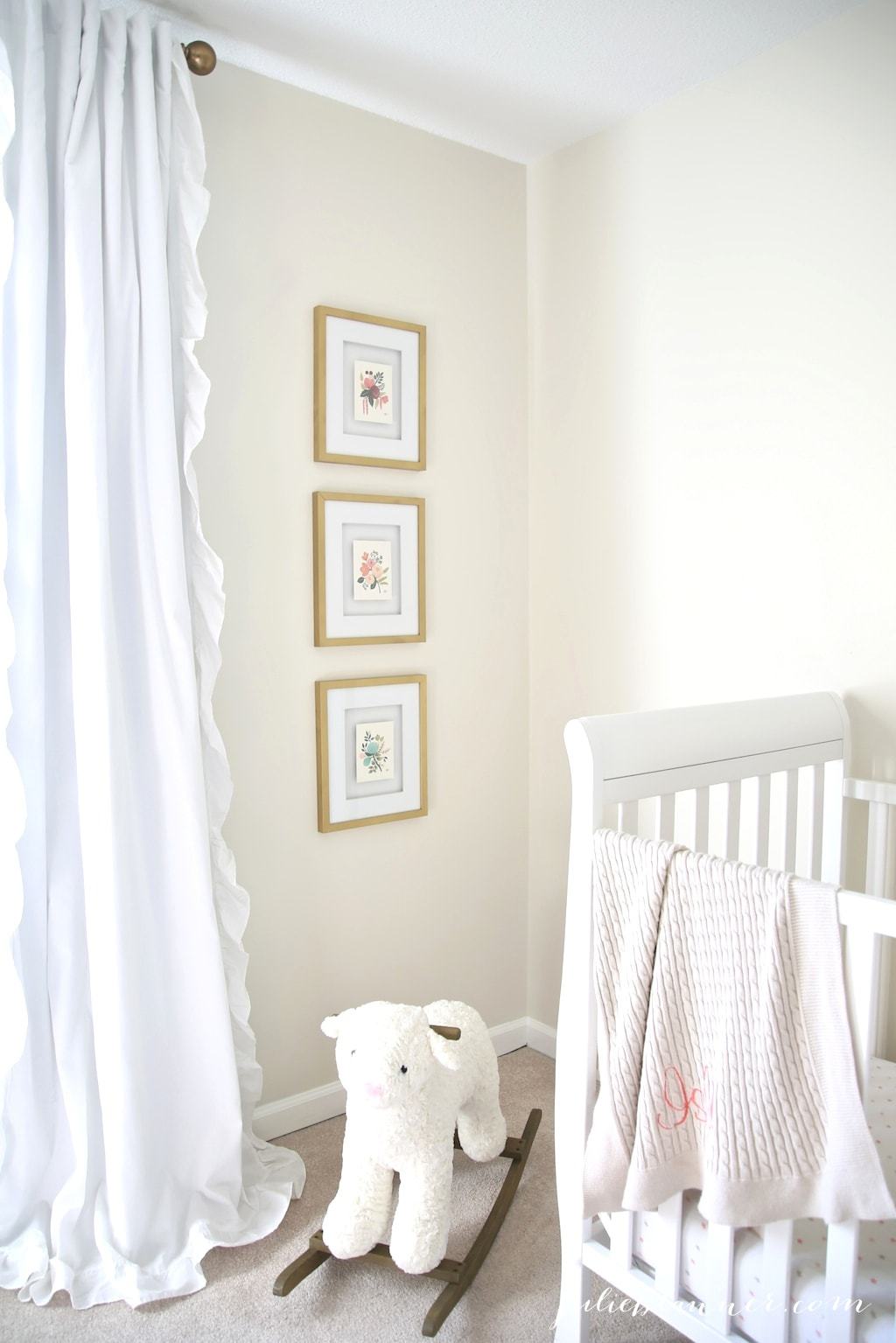 The image above & below is the same paint color, one photographed in morning sun & the other in afternoon sun.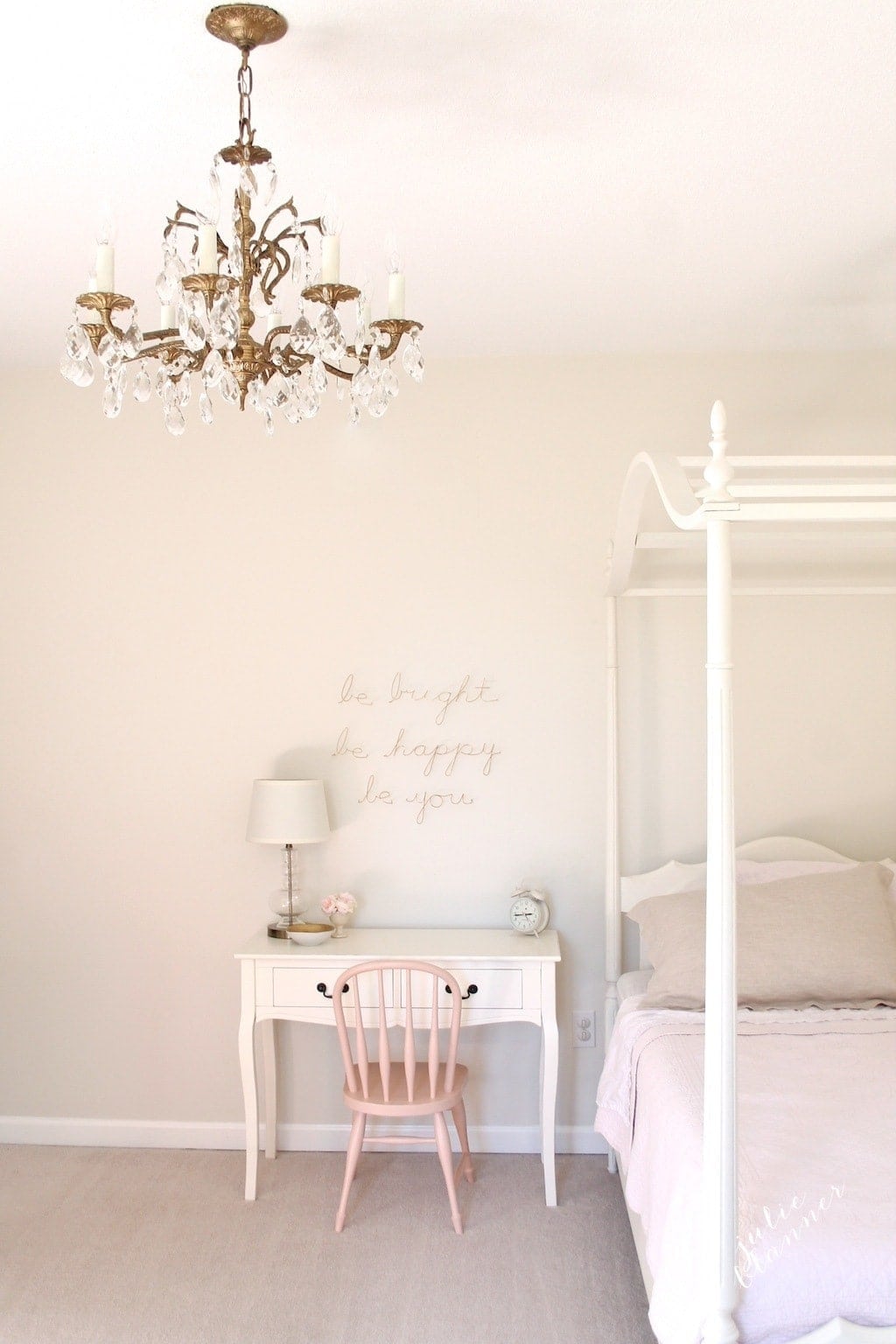 Here is another example of the same color: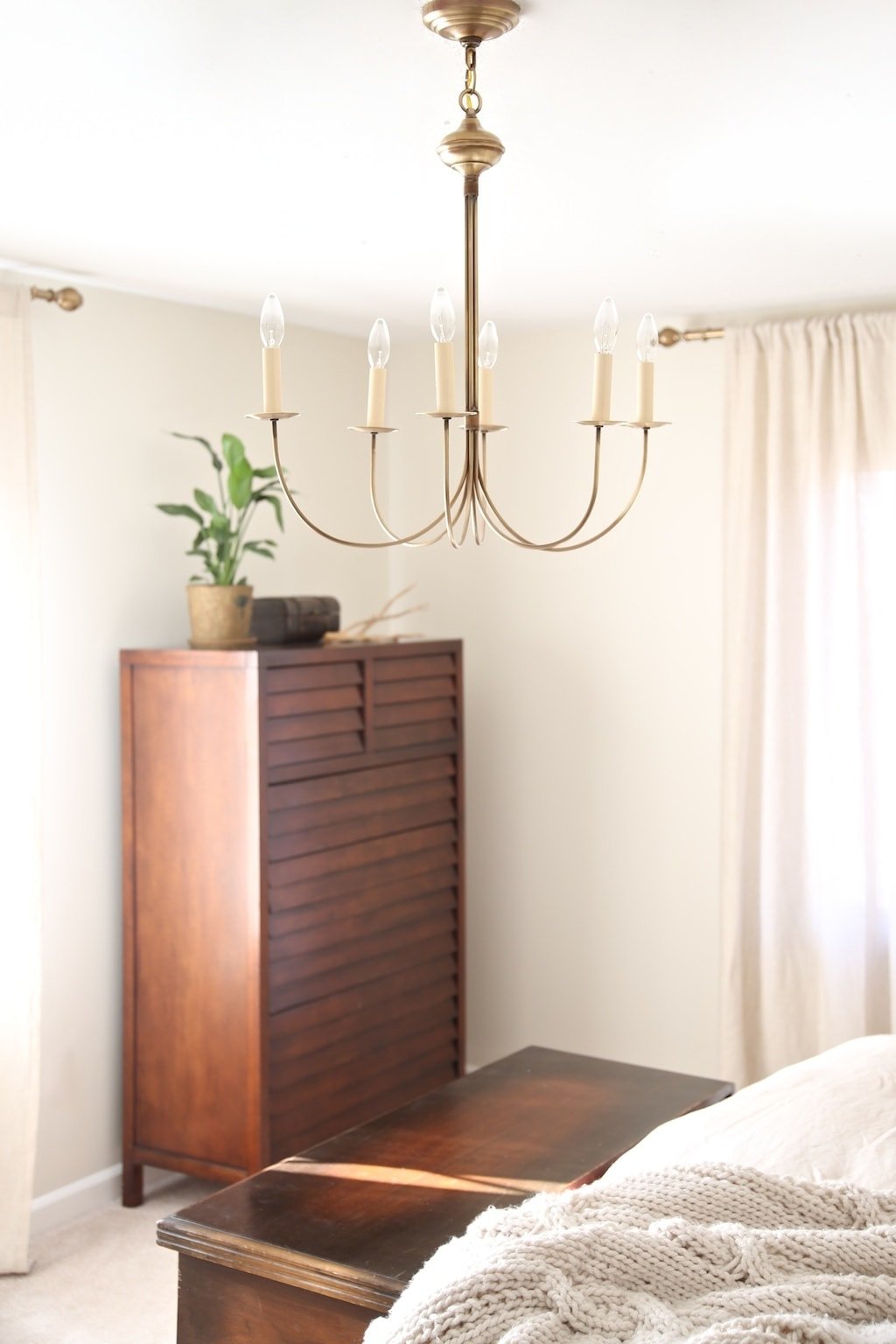 All of the above are on our upper level, painted in Benjamin Moore's Soft Chamois in Valspar's Signature paint found at Lowe's, in eggshell.
I haven't shown much of our main level yet, because I haven't decorated it yet – it's merely our furniture relocated from the old house to the new, so forgive me for the holiday photos…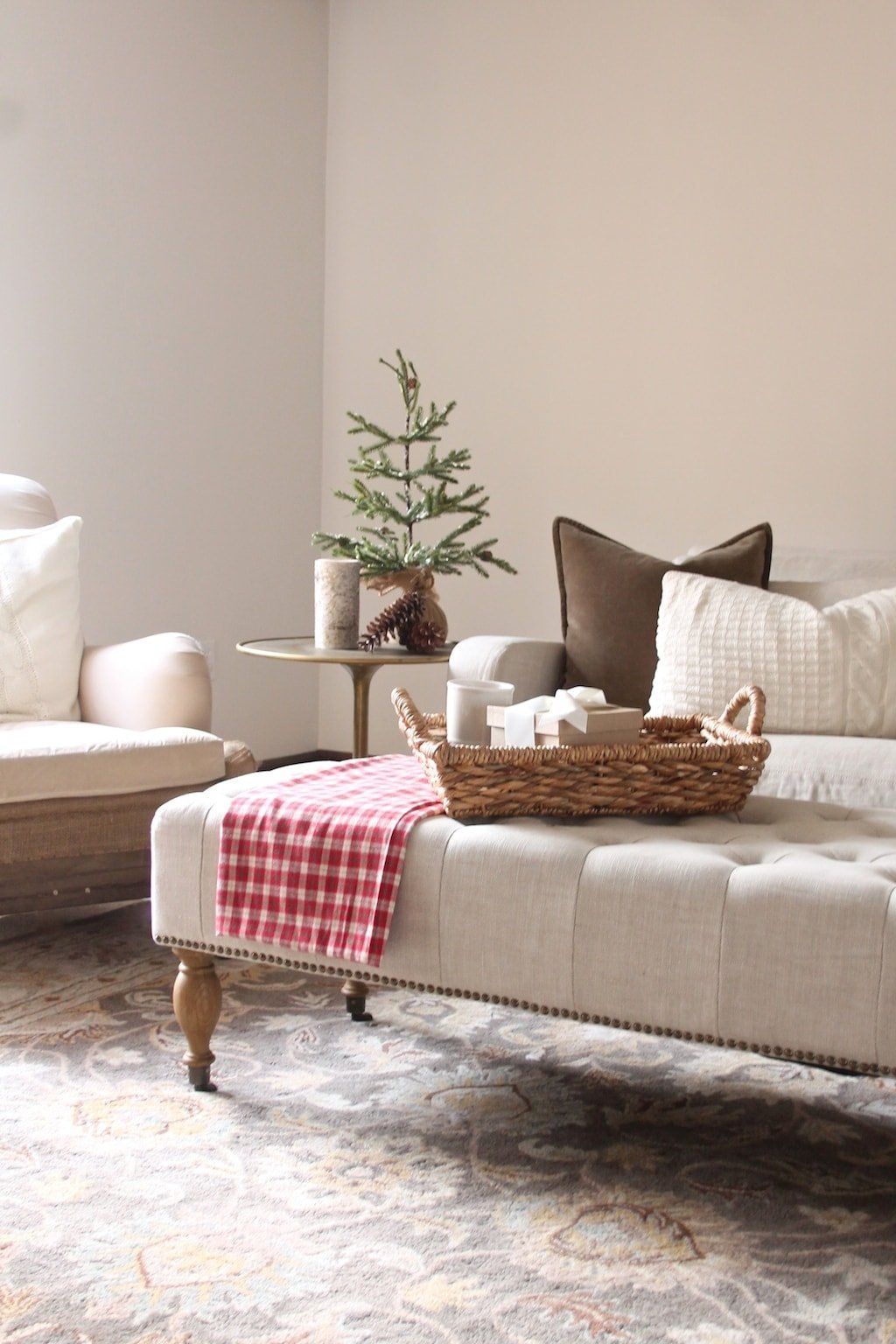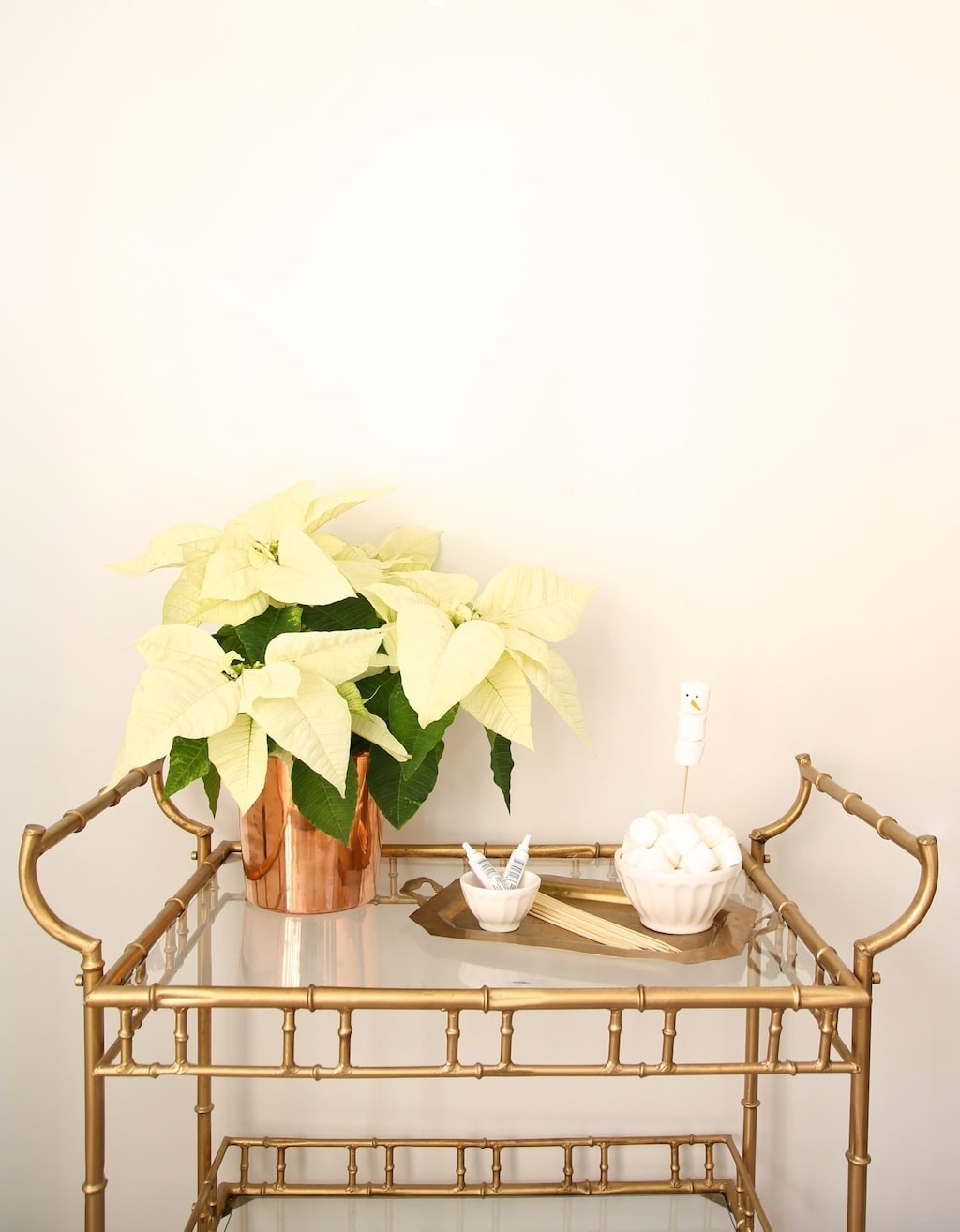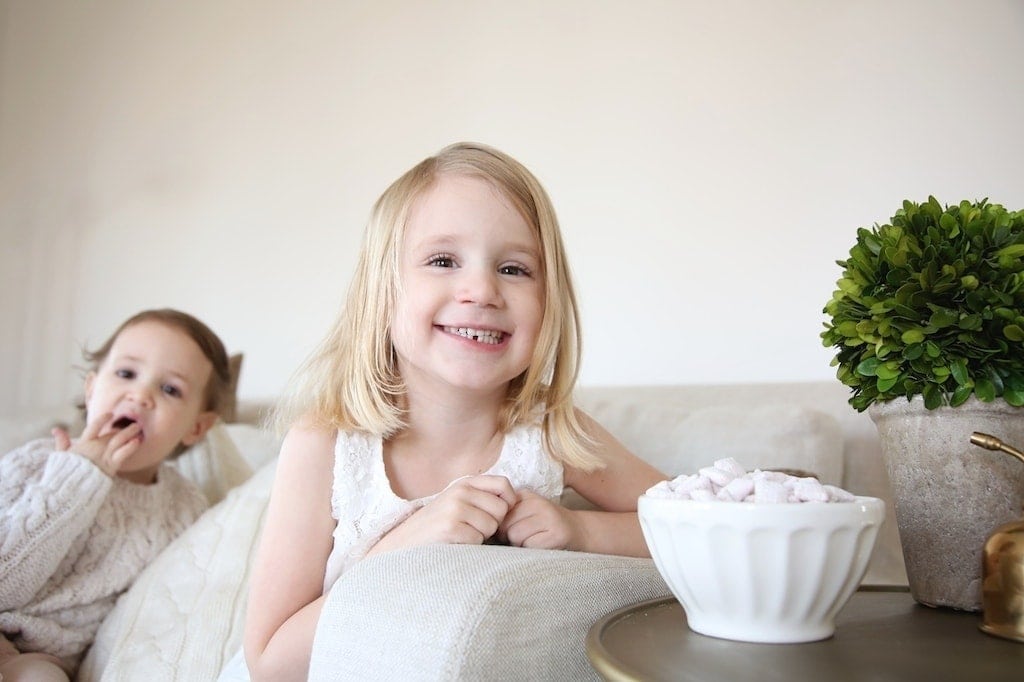 The last 3 images were all taken in the afternoon of Sherwin Williams Zurich White in Valspar Signature at Lowe's eggshell sheen. You can see how warm it is with the natural light of the afternoon sun in the first two images.
Another go to cream paint color I love is Sherwin Williams 7012 Creamy. I'm contemplating using it in our mudroom & kitchen. This photograph of Adalyn's dresser is a good representation of the color. The wall behind is also Zurich White – the color of the 3 images above.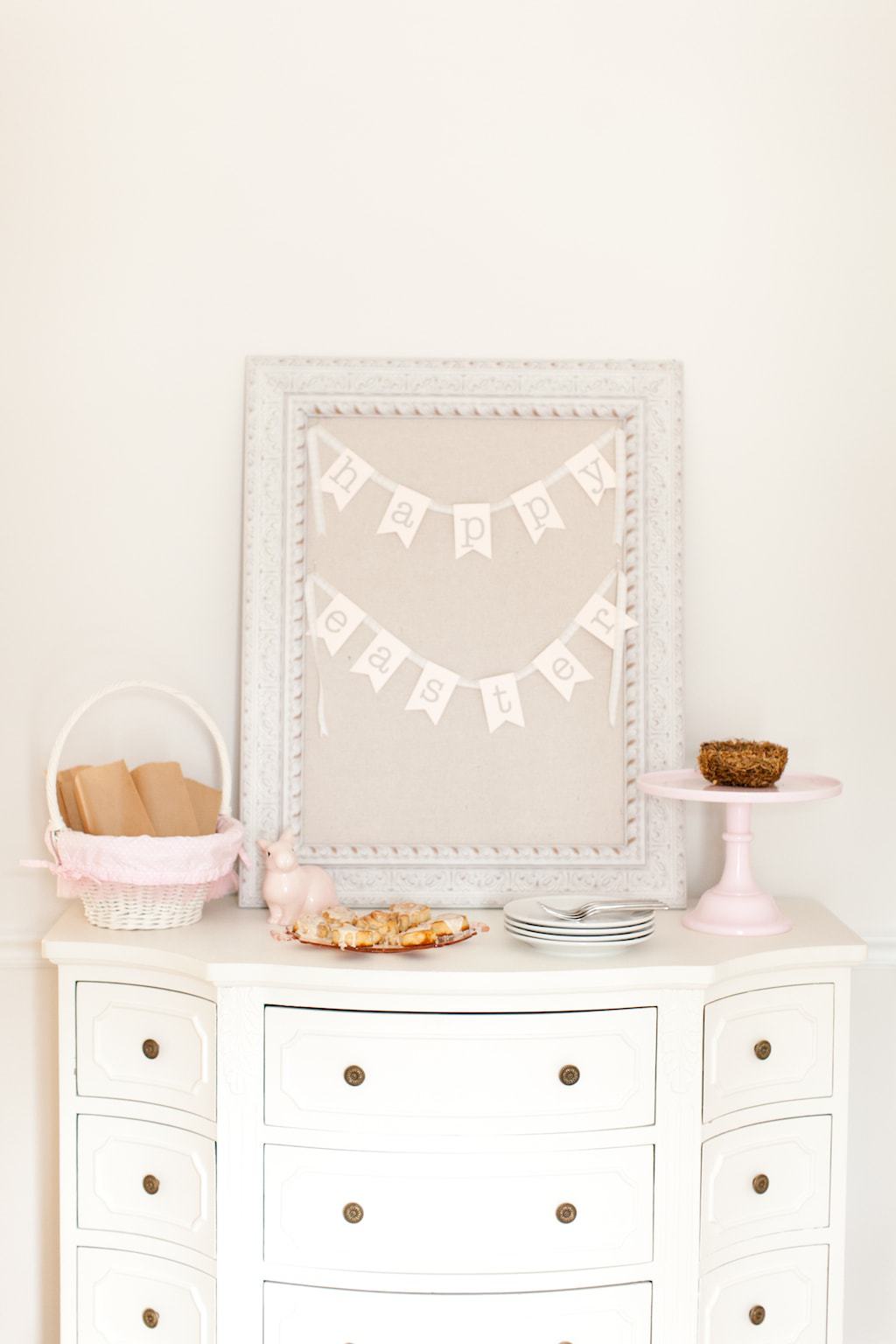 And for trim? I pair these colors with Valspar Paint + Primer Ultra White Base 221395.
We painted the screened porch in Sherwin Williams Everyday White in Valspar Signature – it's soft so soft, yet warm & inviting.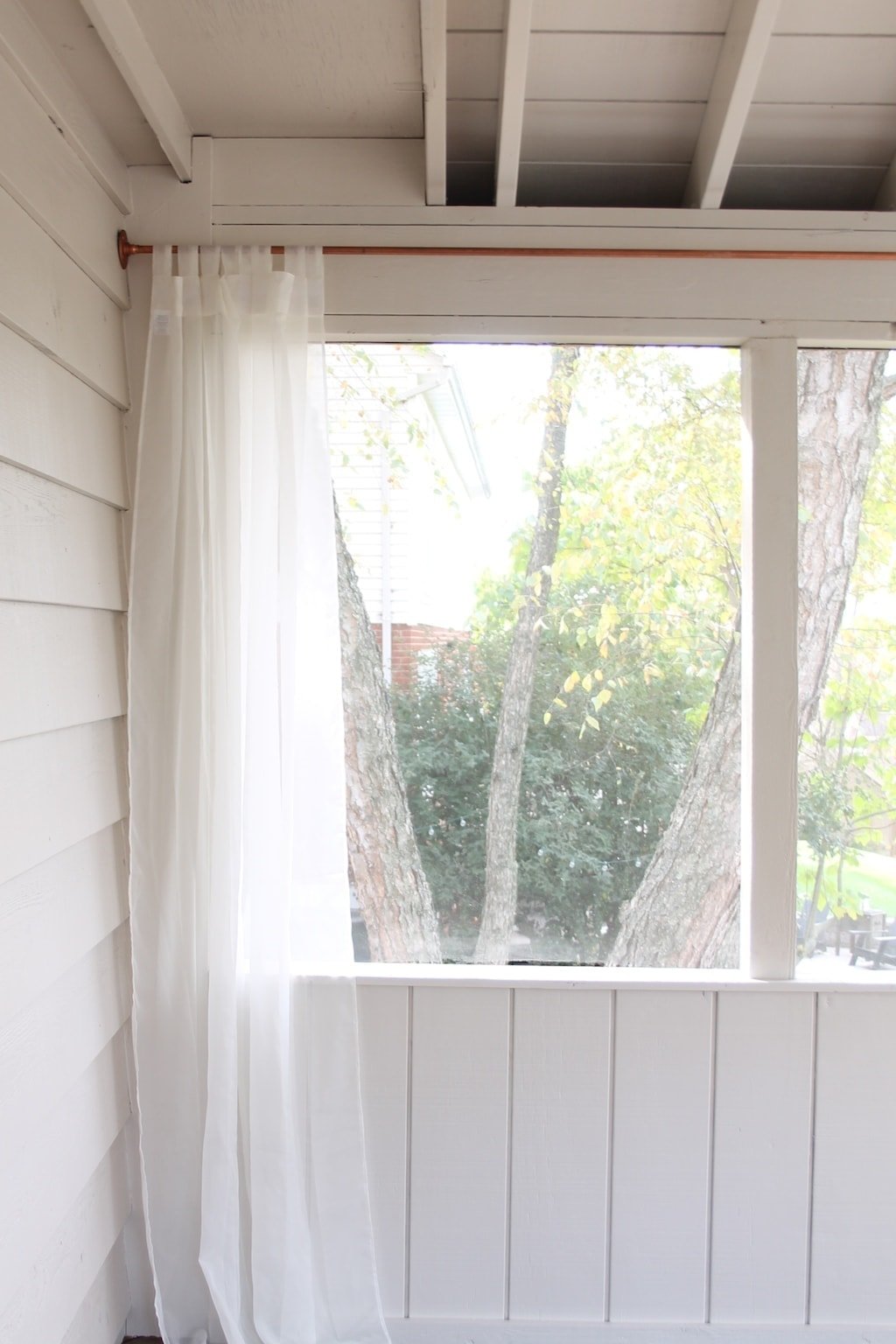 Pin this cream paint palette for later here: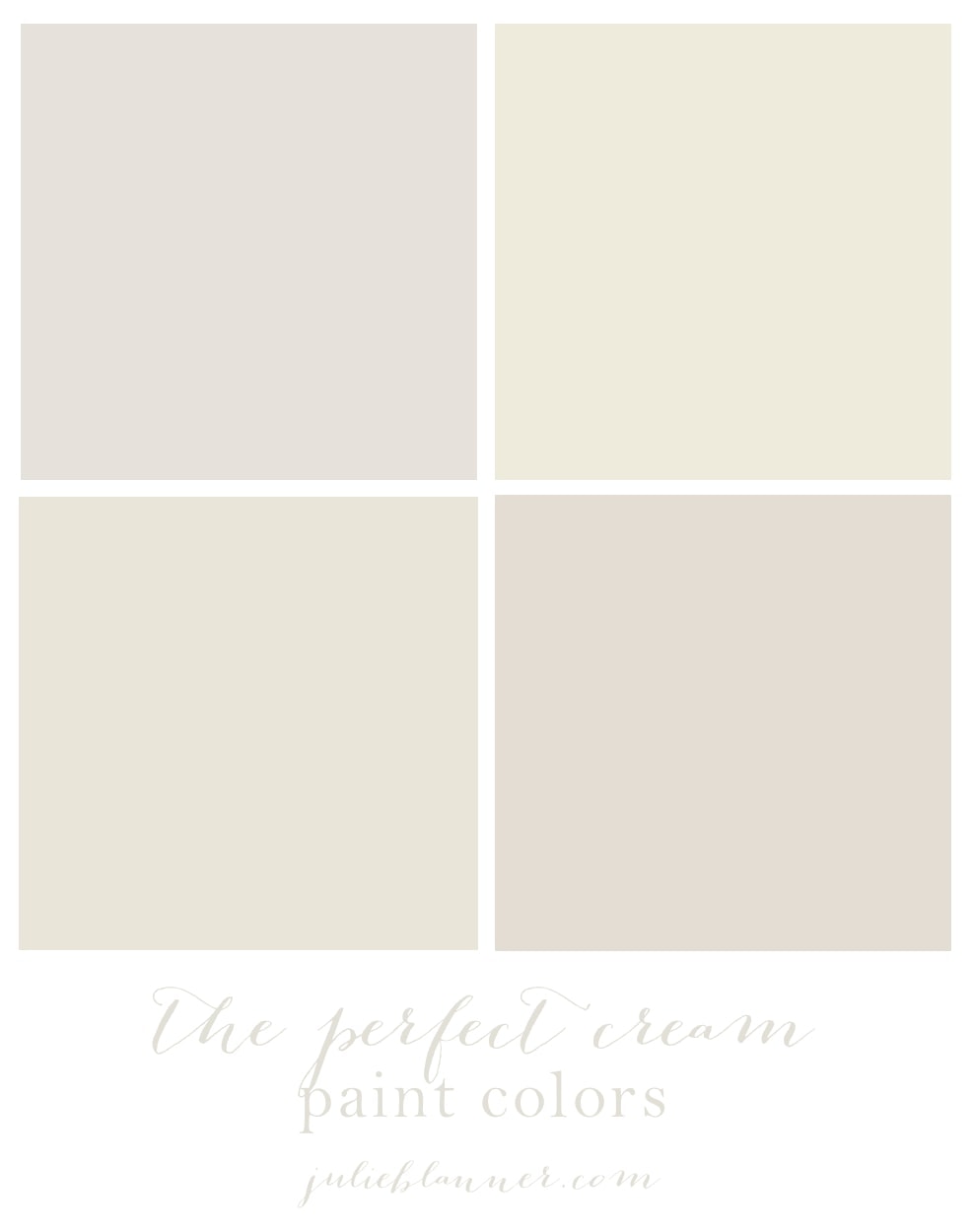 Zurich White, Creamy, Soft Chamois, Everyday White
You can read more here about my favorite interior paint colors and exterior paint colors 1, exterior paint colors 2 and take a tour of our home in progress here..
I hope it helps seeing our cream paint colors in various rooms and lighting situations.
You can find my complimentary paint color chart here to keep them all organized!

LET'S CONNECT!
instagram | newsletter | facebook | pinterest