20 easy fall centerpieces to inspire you! Find endless creativity for your table centerpieces, including tips, tricks, and resources for flowers and so much more.
For me, fall entertaining brings forth images of sparkling twinkle lights on charming patios. I think of candle light on rustic farm tables, cozy throws, s'mores by the campfire, and so much more. It's a season of endless inspiration thanks to the sights and sounds of nature!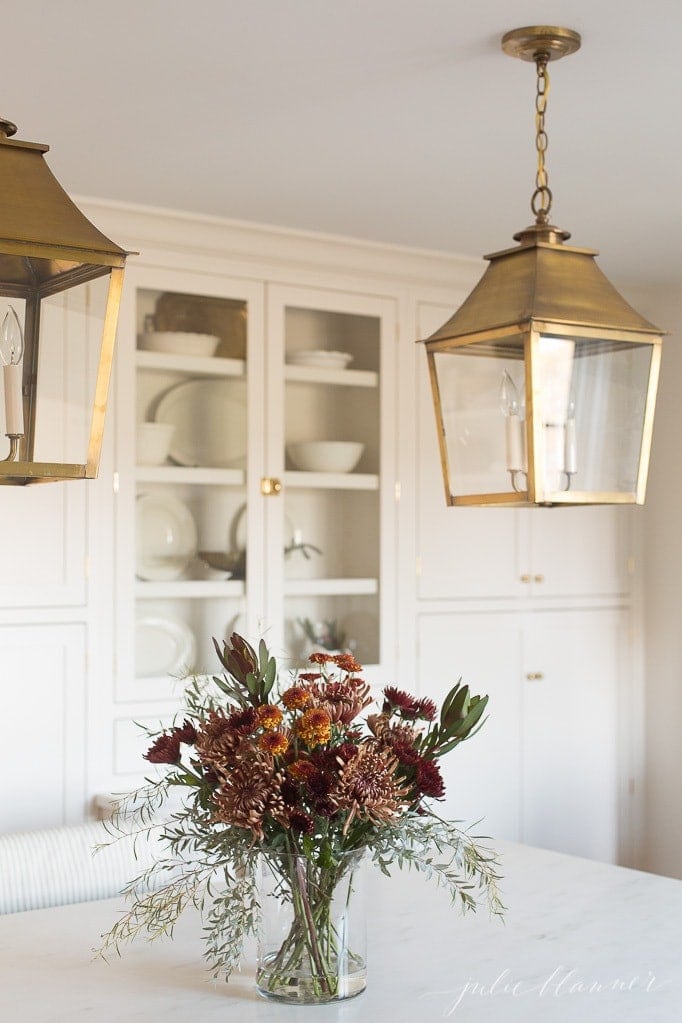 I love bringing the outdoors in during this season, and gathering inspiration from our surroundings. Whether it's flowers from our autumn garden, branches from local crabapple trees, or grocery store blooms purchased on a whim, I love to give our tables a little of the season's bounty!
It's so much fun creating inspiring content for you! Don't miss this guide to Outdoor Fall Decorating Ideas, as well as Natural Fall Decorating! More of a minimalist? Check out my Minimalist Fall Home Tour.
Don't skip Fall Living Room Decor inspiration for a few more of my favorite autumn ideas.
These centerpieces can work beautifully for Thanksgiving or any time you're creating a special fall look. Be sure to check out my guide to How to Host a Virtual Thanksgiving if your holiday will look a little different this year!
In this often busy season, it's easy to get overwhelmed with ideas and expense. It doesn't have to be that way! That's what inspired this collection of easy fall centerpieces that you can make yourself!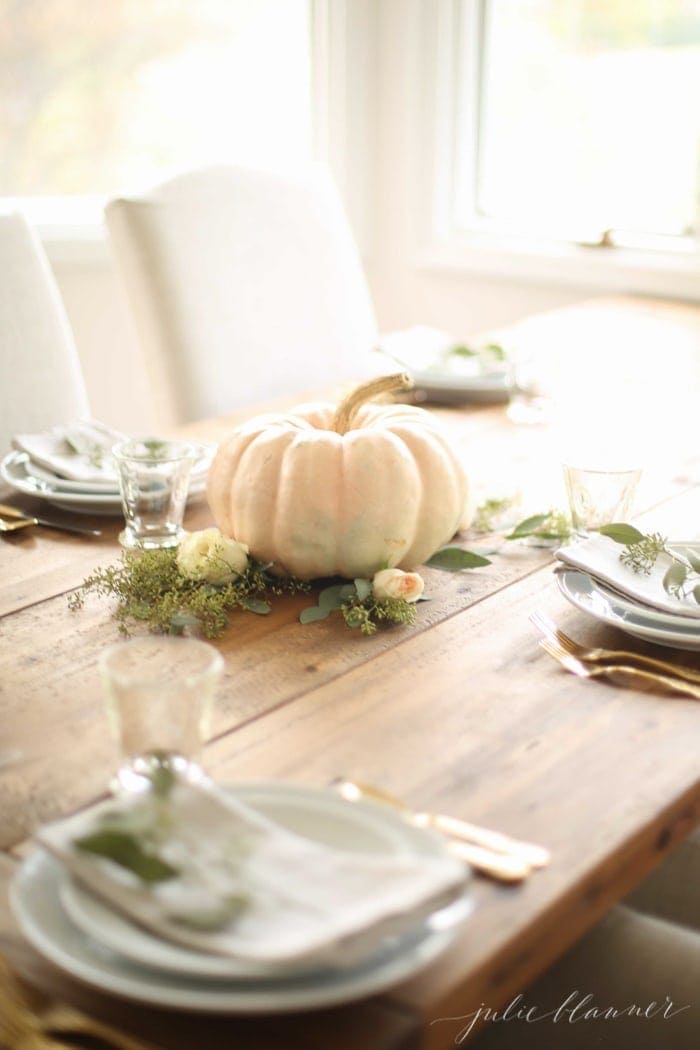 Love appetizers as much as we do? Don't miss my complete hors d'oeuvres round-up, as well as the 30+ Thanksgiving Appetizers!
Inexpensive Fall Centerpiece Ideas
One of my best tips for creating an affordable centerpiece during any season is to shop your own home! I bet you've got items that can be used to create an interesting, creative centerpiece and you won't need to spend anything to get started!
A few items that can help you build something beautiful:
Trays – Anything goes! I have used wooden trays, brass, glass, metal, basket style, and more.
Bowls – Ceramic, metal, weaved, get creative!
Candles – These can be tapers, votives or pillars. Keep in mind that they should never be scented for a centerpiece, as that can compete with the fragrance of food and overwhelm your guests while you're entertaining.
Linens – This can be anything! I like to mix it up! I have used dish cloths as napkins, cheese cloth from the grocery store as a table runner, a paint canvas as a table cloth, and even blankets to add color across the backs of chairs.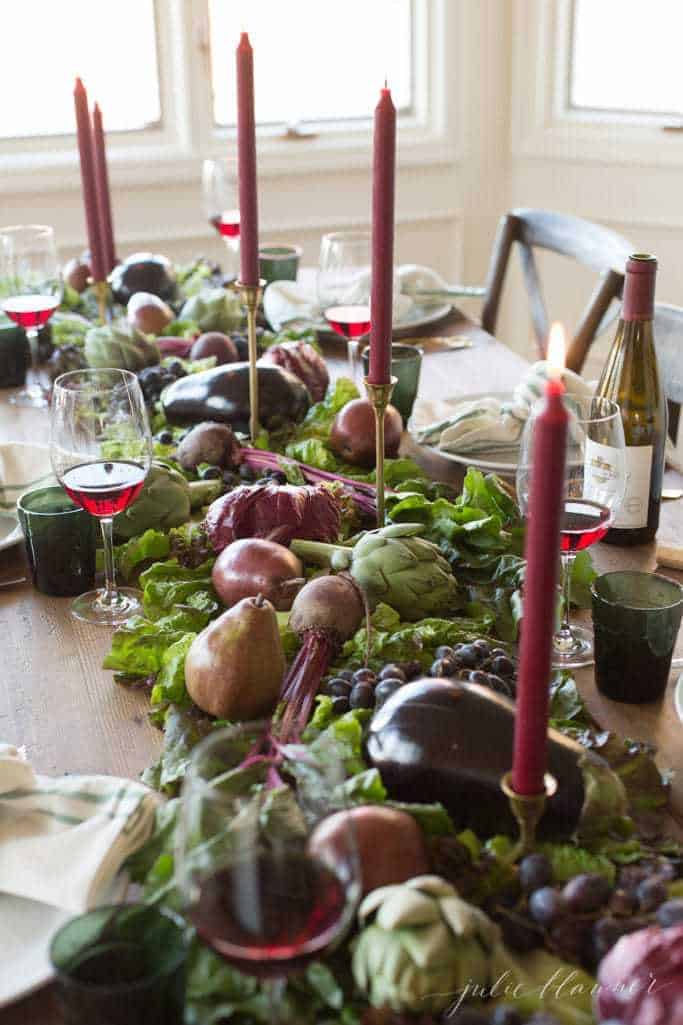 Fall Centerpiece Tips and Tricks
I've spent years honing my floral skills and practicing (and failing) so that you don't have to! I've discovered countless techniques and florist secrets that will save you time and money and turn you into a total pro!
But first, learn where to buy flowers, everything you need to know about Trader Joe's flowers and find a flower vase for every occasion!
You can even learn how to revive wilted hydrangea! They are one of my favorite blooms to use in the fall and this tip has saved me so many times.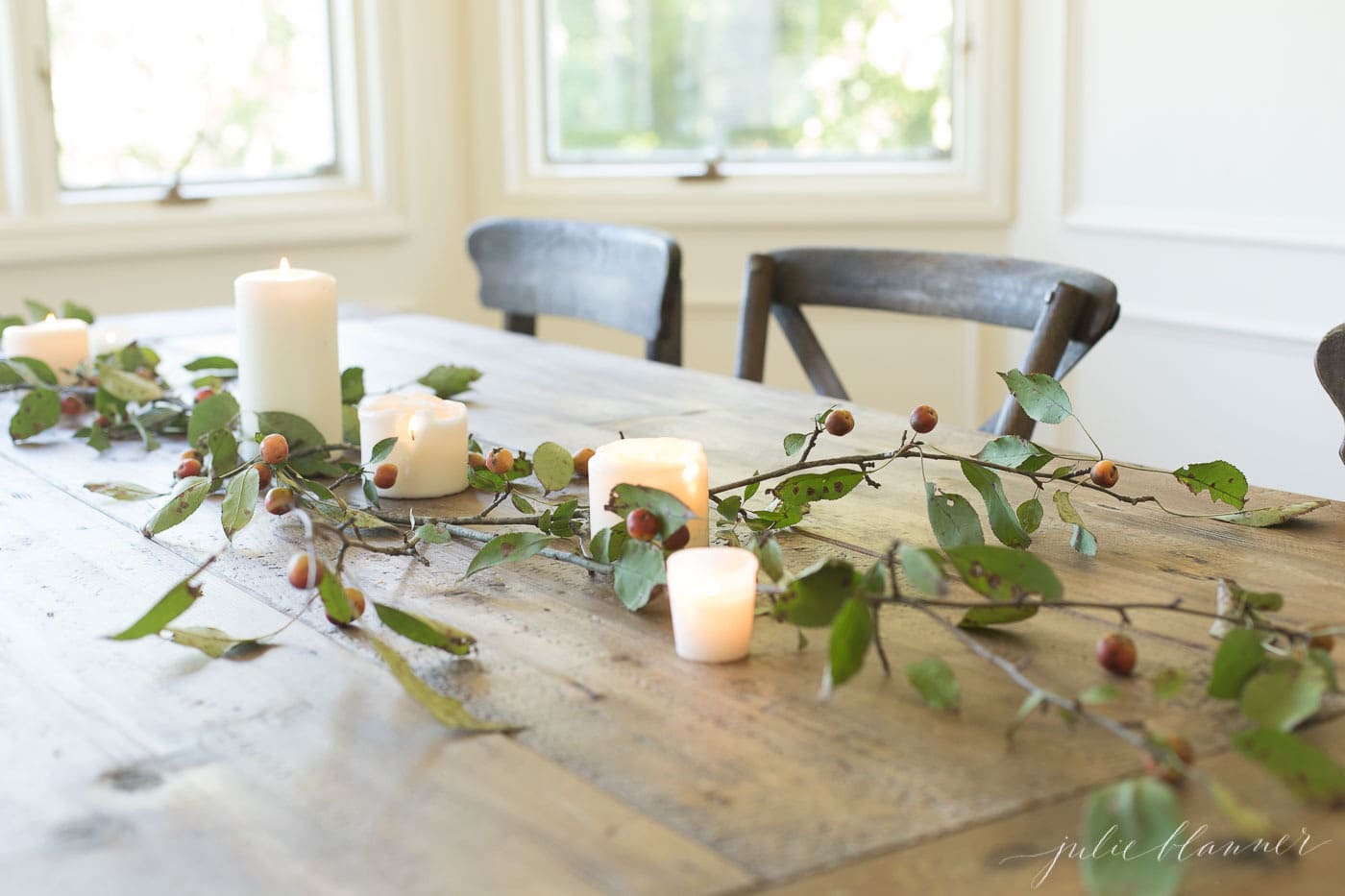 Luckily for you, I think you'll find inspiration for every occasion this fall! Gather your autumn bounty and let's get started!
20 Easy Fall Centerpieces
Find all the inspiration you need to create a fall centerpiece that captures the essence of this fleeting season. Get inexpensive ideas for any event!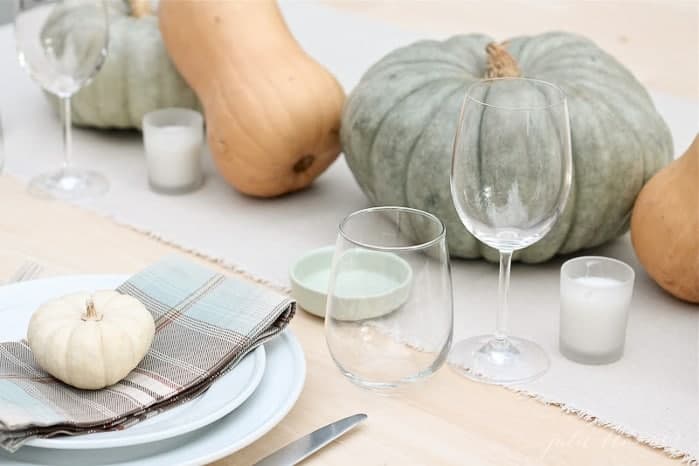 Let's stay in touch! Join our newsletter for access to exclusive content, never-before-seen photos, your questions answered, and our favorite projects. You'll receive the best design secrets delivered directly to your inbox! Sign up here!
Let's keep in touch! Receive exclusive content, including never-seen-before photos, our favorite home decor DIYs and more!
Recipe Collections
20 mins