Find all the best products to make your house smell good. These 15 ideas are effortless and affordable, and will immediately improve the fragrance of your home. Many are homemade and natural, created with items you already have in your pantry!
A fresh, clean fragrance is one of the easiest ways to create a warm and cozy home. It creates a welcoming environment for anyone who enters!
Remember how I said our home had become filthy over the winter? Well, after months of being closed up, it started to smell a little stale as well. I cannot express how much we need spring!
I've gathered all my favorite tips to help you neutralize those household odors every day. While a few of these are the best products to make your home smell good, many of my favorite ideas are completely natural. In fact, they are often made from pantry ingredients you've probably already got on hand.
It's time to freshen up our homes for the season ahead. These are eight truly simple ways to make your house smell great, without a lot of effort!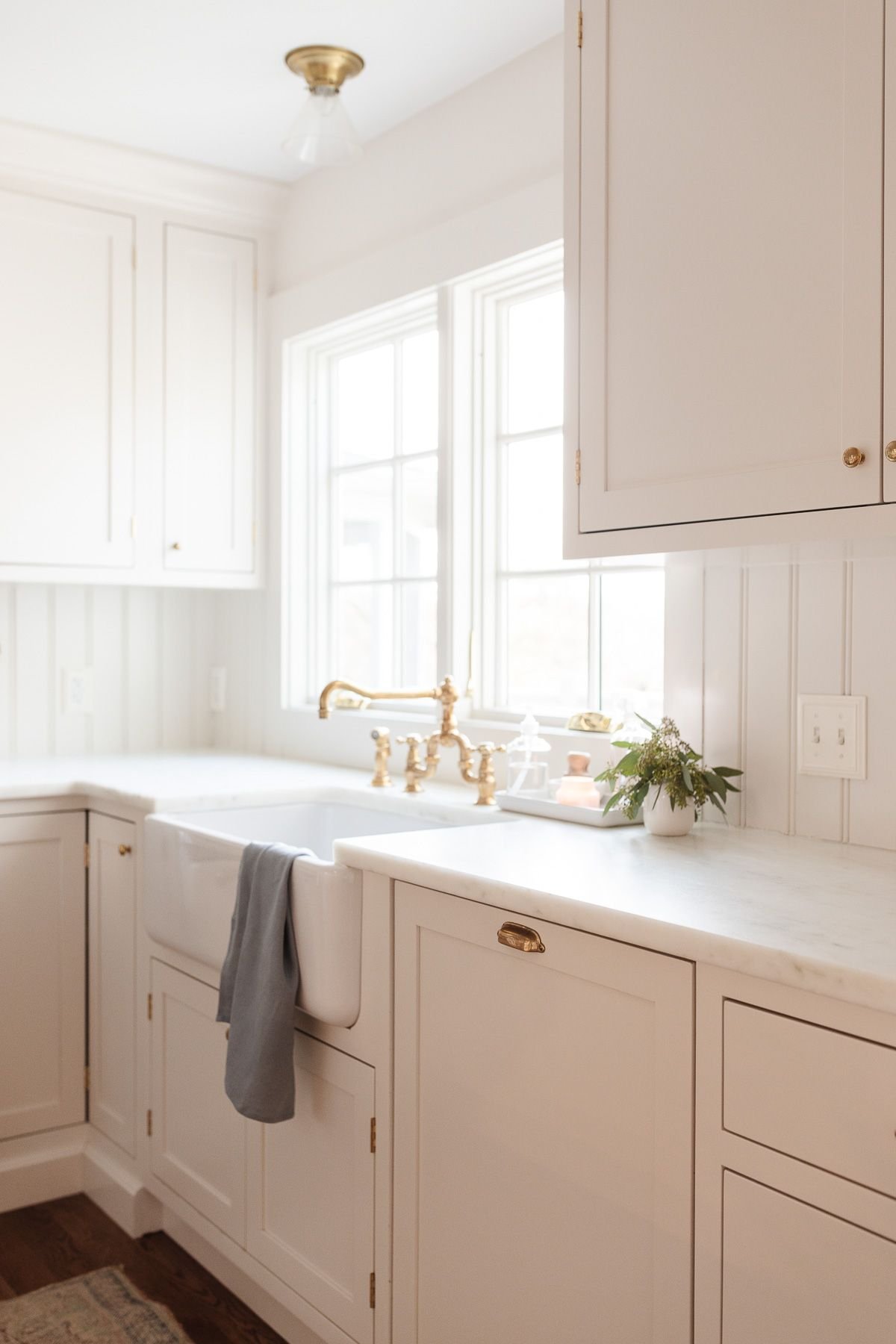 How to Make Your House Smell Good
There's something for everyone here – from ideas to neutralize bad odors to inspiration for bringing beautiful fragrances into your home. I hope you enjoy these fun ideas!
Potpourri
This is a homemade air freshener that is completely natural and takes just a few minutes to make.
Whether you make dried potpourri in the oven with my favorite dried orange peel technique, or buy pretty potpourri from the store, this is a wonderful natural fragrance for your home.
Simmer Pots
Also called stovetop potpourri, this is an easy way to use less than desirable fruit while making your home smell beautiful.
Use up old citrus fruits lime lemons, limes and oranges or grapefruits. You can also add sliced pears and apples for additional fragrance – there are wonderful ideas in the full stovetop potpourri post!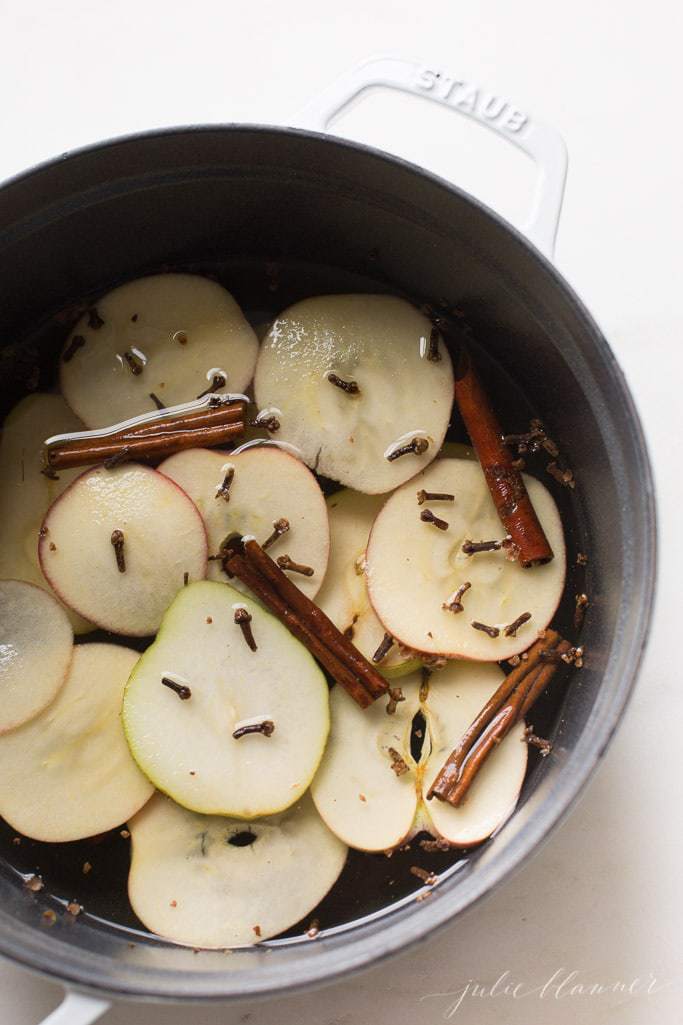 Using this simple trick, you'll simply help remove the bad odors instead of masking them! Volcanic rock truly works to remove old smoke smells, pet odors, and so much more. Click through to learn more, and shop below!
Pura Diffuser System
Pura is a plug-in oil diffuser system that works with many of the most popular home fragrances on the market today. It's a smart system that you can control from an app on your phone!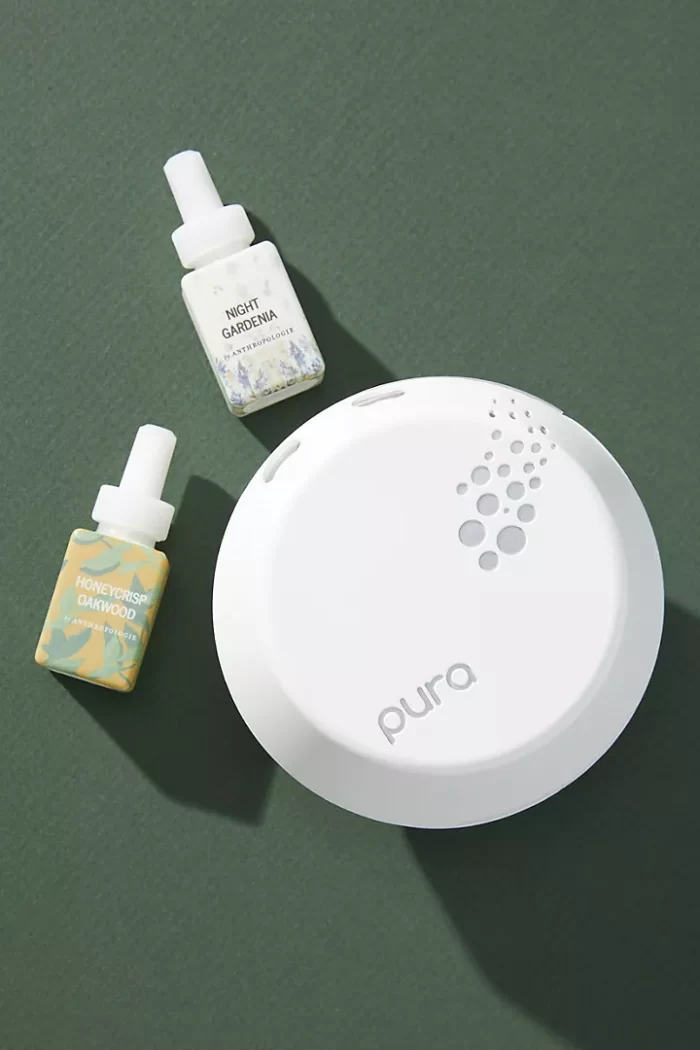 They even sell my favorite Capri Blue scent for this system – Volcano!
Candles
It's a quick and easy way to fill your home with fragrance in just a few minutes. You can find some of my favorite candles in my shop right here, or my Amazon storefront!
While I love a wide variety of candle brands, my two favorites are Voluspa Mokara, and Capri Blue Volcano scent.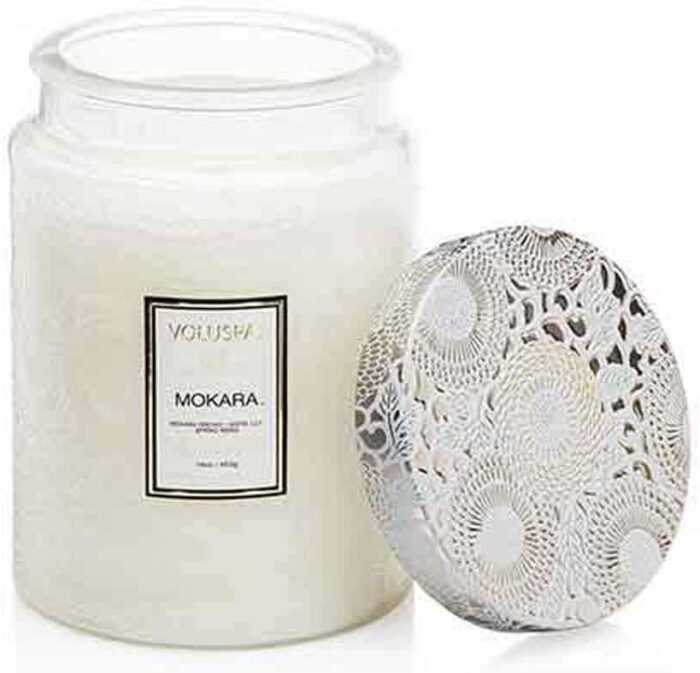 Notes of Mokara Orchid, White Lily and Spring Moss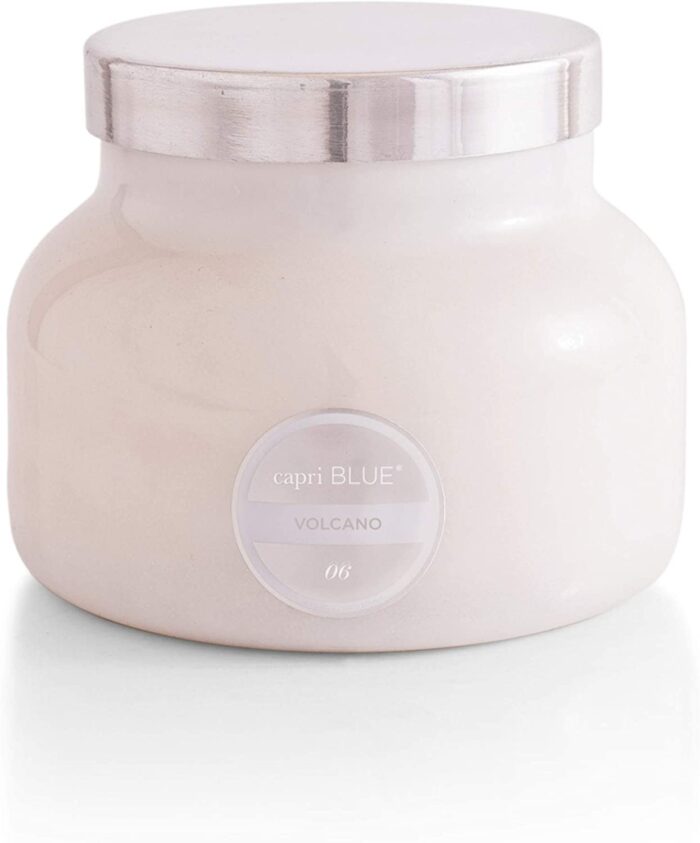 Drift away with iconic notes of tropical fruit and sugared citrus
Dryer Sheets
They are for more than your dryer! Add a dryer sheet to a clean air filter, so as air passes through, so does the scent! It's an easy air freshener you can change with each season when you replace your air filters.
Dryer sheets can also add fragrance when tucked in between sofa cushions and in the bottom of trash cans.
Baking Soda
This is a classic solution! It absorbs odors, is completely natural, and is so inexpensive.
Baking soda is especially beneficial in your refrigerator and kitchen, especially if you do a lot of cooking!
Essential oils
Even adding a drop or two to something as simple as a light bulb can change the entire fragrance of a room. As the bulb warms you'll smell the subtle scent. A traditional diffuser also works well, of course – and there are so many to choose from.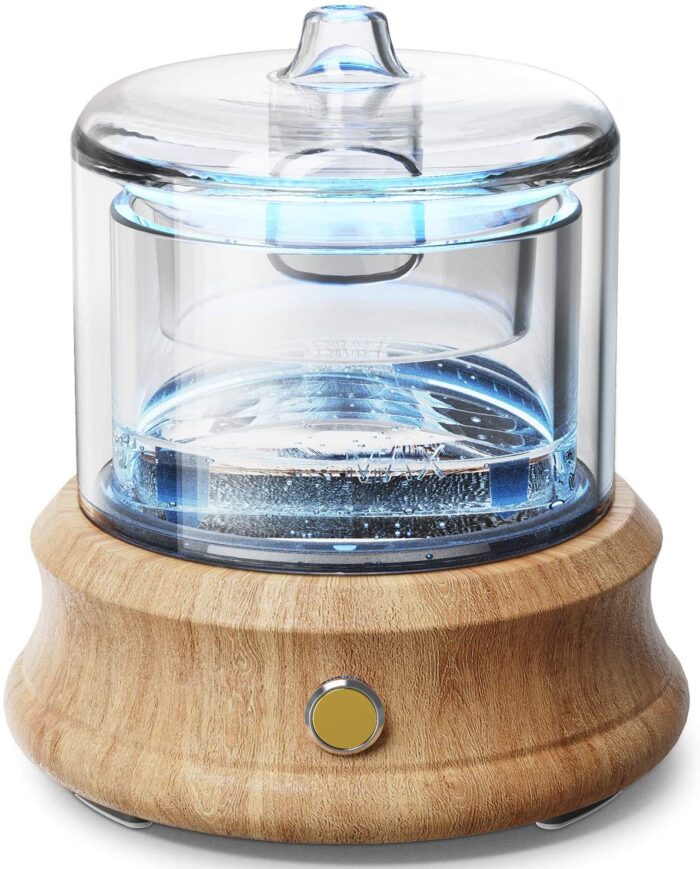 I love the look of this pretty little glass and wood diffuser and humidifier.
Fresh Herbs
You can even grow your own! I love to buy the little garden containers of basil and rosemary available in the produce section of our grocery store. They are much more affordable than a bouquet of flowers and they last for weeks!
In fact, you can grow your own herb garden (I walk you through it in this affordable DIY tutorial), and dry them for added home fragrance, too. Or… take a shortcut and buy your own, below.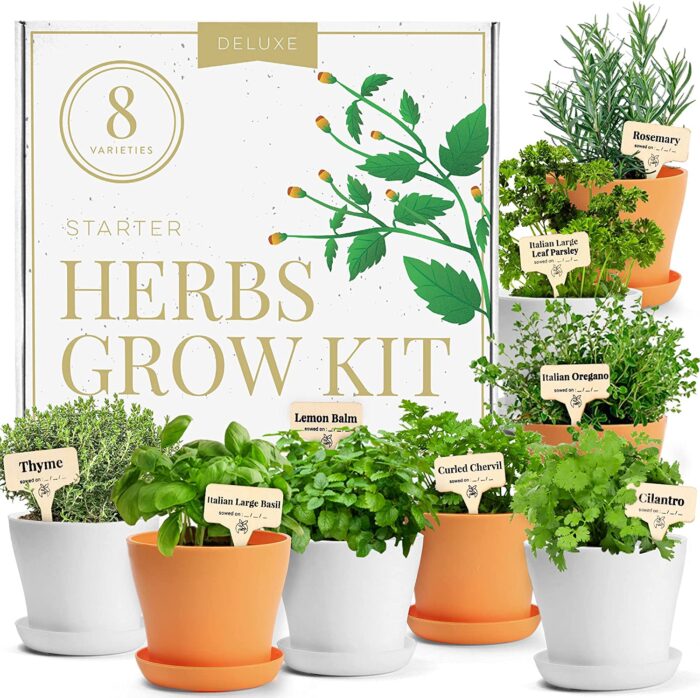 Everything you need for fresh fragrant herbs to help your house smell good!
Vinegar
Similar to baking soda, vinegar is a wonderful odor neutralizer. Although some folks find the actual scent of vinegar to be bothersome, I like to think of it as a force that acts for the greater good.
While it may seem counterintuitive, it actually absorbs and neutralizes the bad odors! Once you remove the vinegar, you remove the offensive smells too.
Leave a bowl of vinegar on your kitchen counter over night and wake up to zero scents lingering from your dinner the night prior.
Vanilla Extract
If you love the smell of cookies and desserts baking in your oven, try adding a couple drops of vanilla to a ramekin and baking it on its own! Add three drops of vanilla (try my homemade vanilla extract if you'd like) to a small oven proof dish, and heat at 350 degrees for 30 minutes.
Your home will smell so warm and cozy with this easy, inexpensive trick!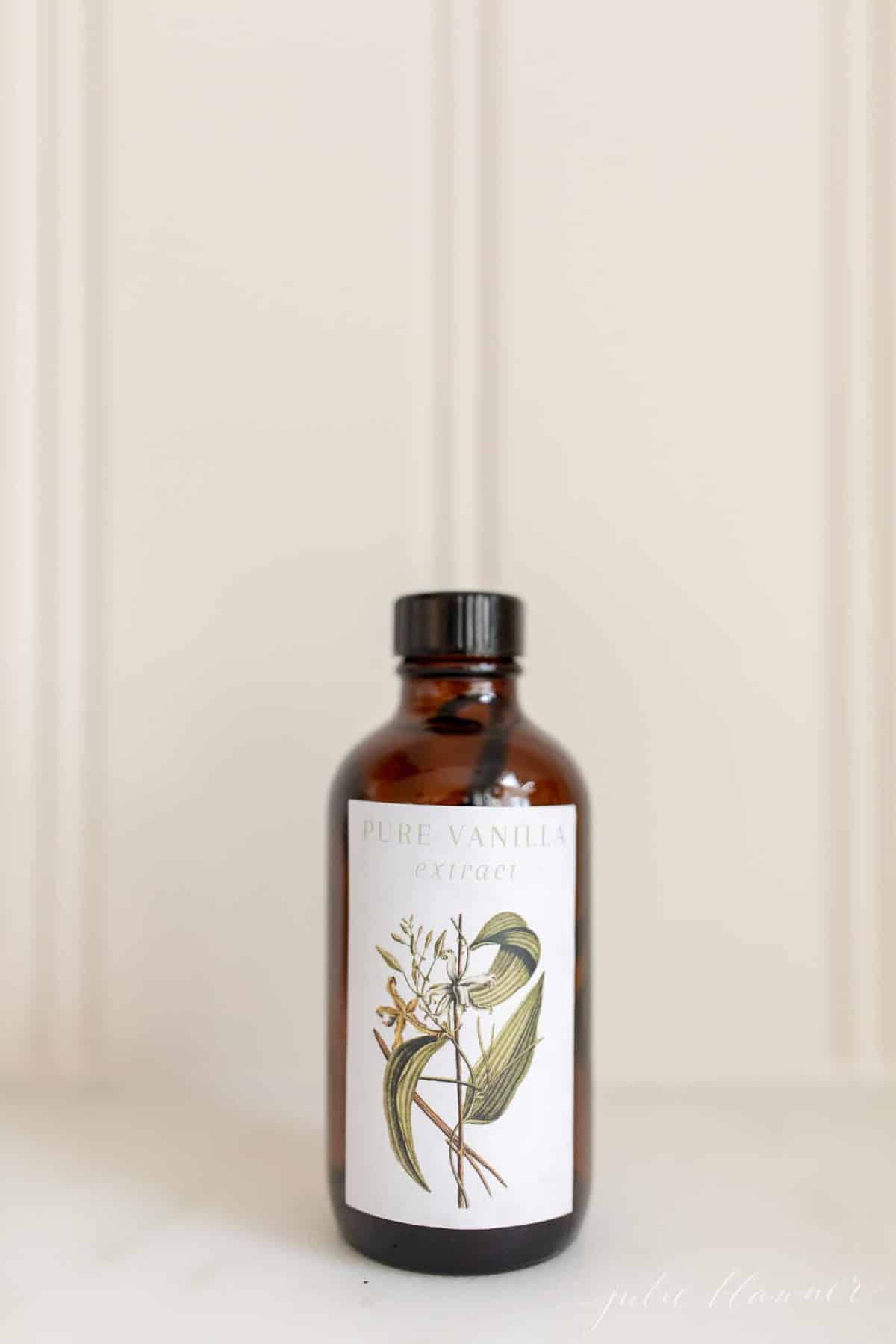 Incorporate Fragrant Plants
Choose houseplants that clean the air in your home while offering a subtle fragrance like a lemon tree, gardenia, or potted English lavender or French Lavender into your decor. Plants are the ultimate natural air freshener!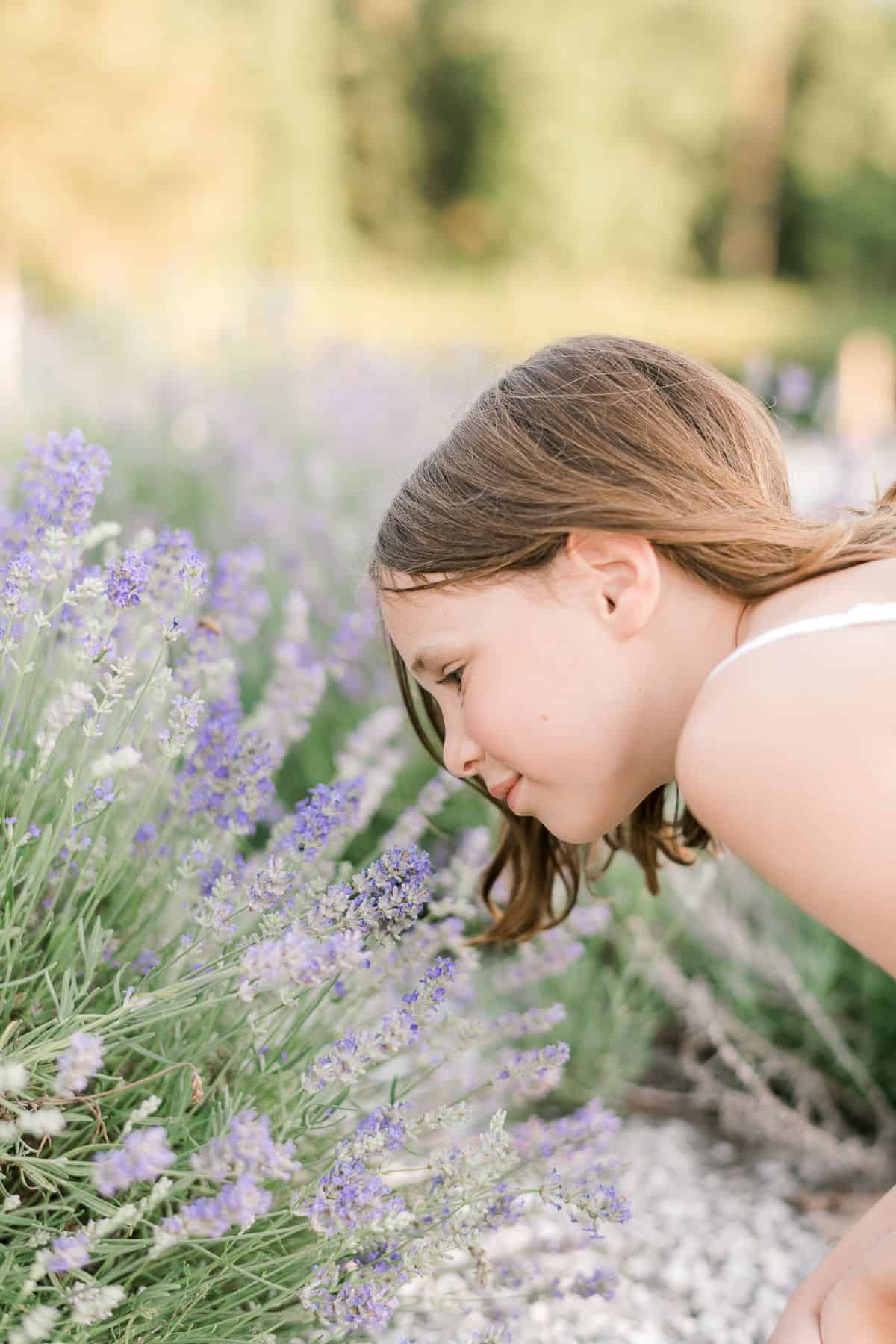 Spring cleaning
Of course, cleaning your home is another easy way to make your home smell amazing. Cleaning your carpets, curtains, etc can make your home smell fresh by eliminating dust. Get my spring cleaning checklist here!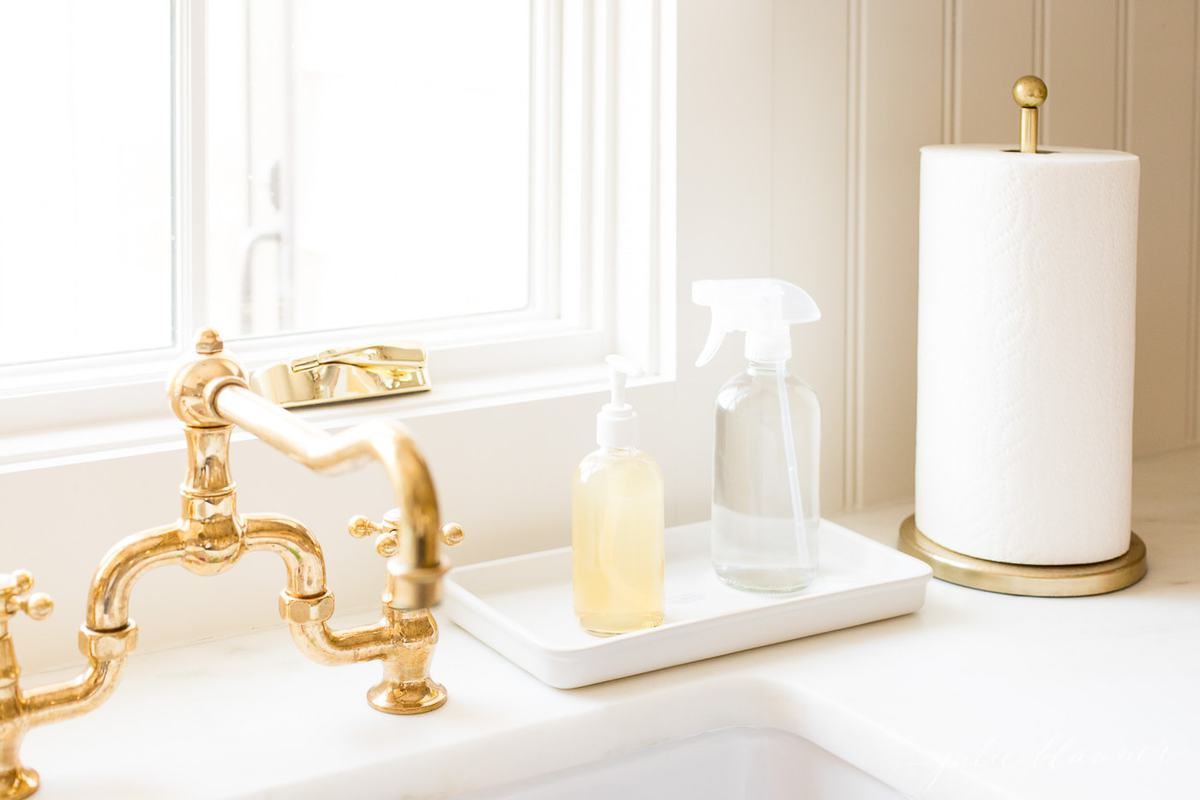 Eucalyptus
Eucalyptus is one of the most fragrant greenery and oil options on the market today! It's one of the best products to make a house smell good.
Learn all about fresh eucalyptus here, and use it throughout your home. Tiktok created a trend of eucalyptus hanging in your shower – it so easy to tie a bundle onto your shower head and create an instant fragrance as the oils warm and release.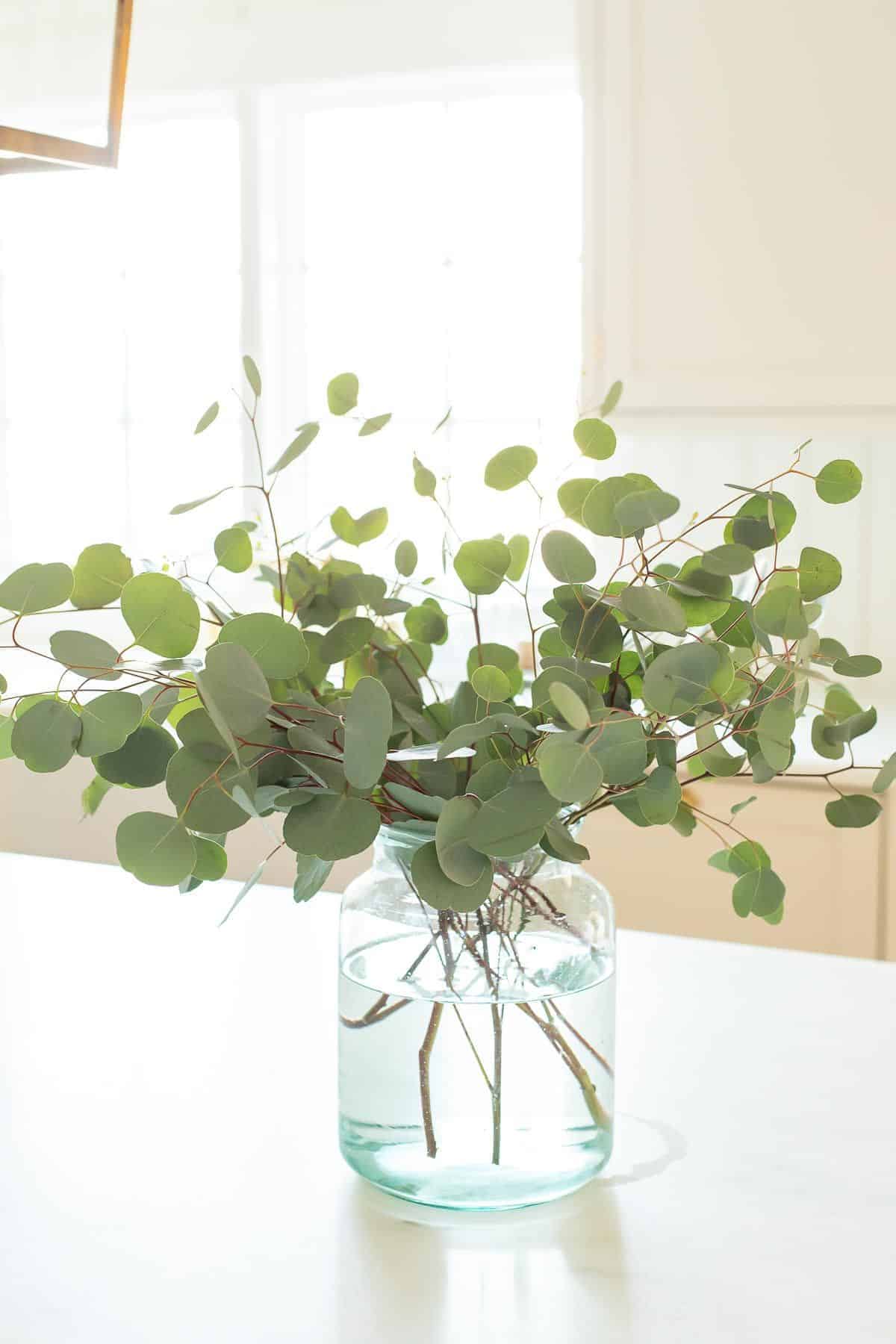 A bouquet of peonies is one of my favorite ways to add scent to our home, but hyacinths, roses and gardenias are also very fragrant.
Flowers can change the entire feel of a room. Get my best tips for how to be your own florist, and learn the secrets of the best affordable grocery store flowers here!
Tips
If you're trying to eliminate a bad odor, work to fix it before covering it up. Steam your carpets and fabrics surfaces, fix stains, water damage, etc.
Don't go overboard! Remember that with fragrance, a little goes a long way.
Try not to mix scents.
A rule from my catering days: Don't light scented candles when you're serving dinner, as the scents will compete.
Frequently Asked Questions
How can I make my house smell expensive?
High end candles are the ultimate luxury. However, if you want to capture a luxurious fragrance on a budget, try a simmer pot or an oil diffuser.
What is the healthiest air freshener?
The most natural options on this list include essential oils, fresh flowers and plants, and simmer pots on the stove.
What's a natural air purifier?
Add stems of eucalyptus to your home, and certainly incorporate a variety of house plants!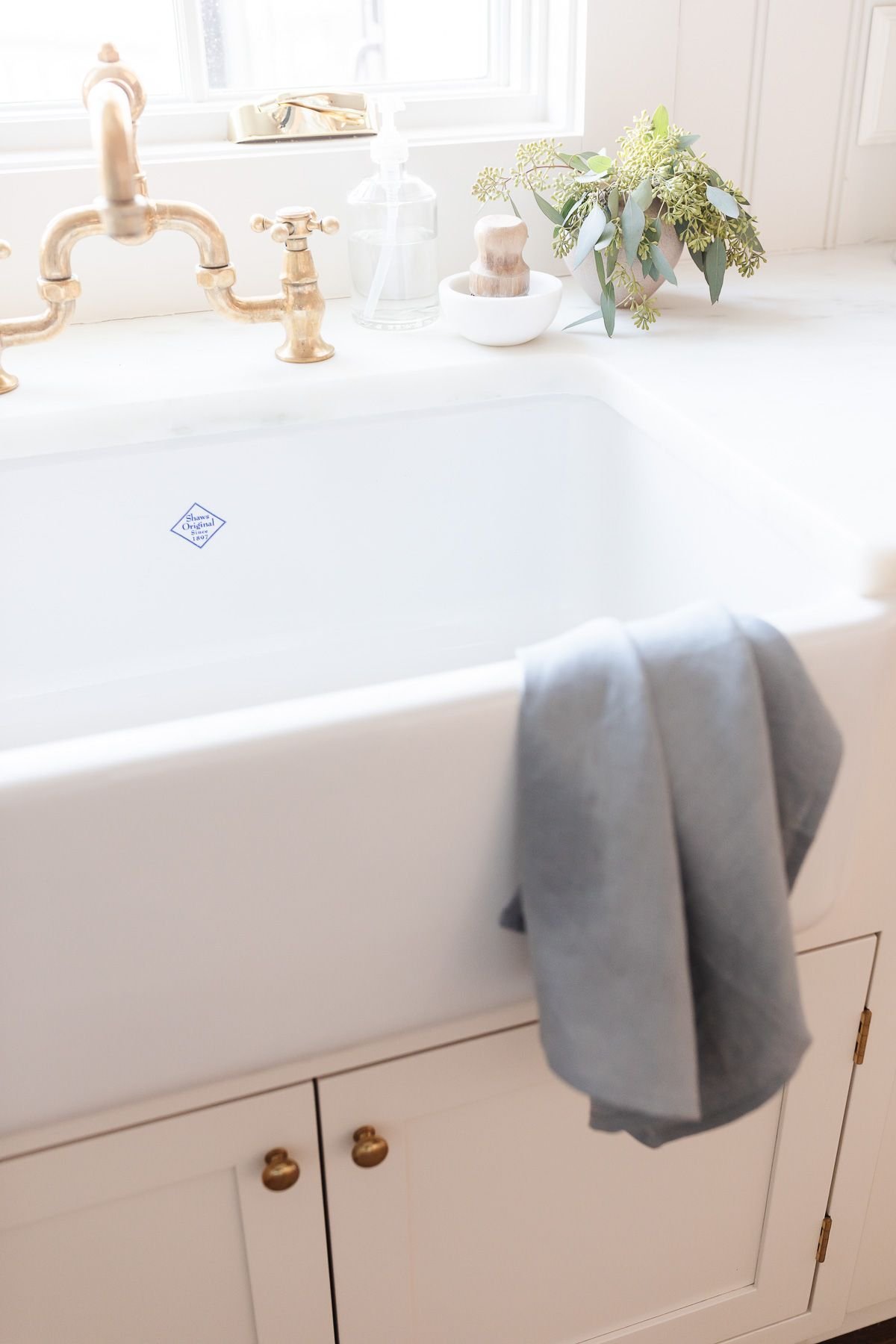 I'd love to hear from you! Are you as eager as we are to fling open the doors and welcome all the scents of spring?
Design Guides, Decor & Tips
Design Guides, Decor & Tips
Design Guides, Decor & Tips