Some might think that I'd get bored with a neutral living room, but it's actually quite the contrary. Before I embraced soft, subtle colors and found the right white paint colors, I lived a colorful life, painting every neutral room a beautiful bold color. Then every year I thought about repainting, but we were both on a limited budget, lacking the time and resources to repaint, let alone redecorate. Colors seemed to only suit me temporarily, so I went back to my roots and took a cue from my childhood home and returned to a neutral color palette.
Inspired by The Inspired Room book, I'm sharing my tips for creating a neutral living room you'll love that will make your house feel like home.
Ask yourself what features you can highlight? I chose the smaller of two rooms to make into our living room because it had more character. While the family room offers a lot of natural light, our living room has diamond window panes that overlook a small garden. To maximize that, I arranged the furniture so that two chairs frame the window, added a fountain just outside the window and planted some butterfly bushes. Instead of watching tv, we find ourselves watching birds take a dip and butterflies enjoying peacefully or gazing at the beautiful fall foliage.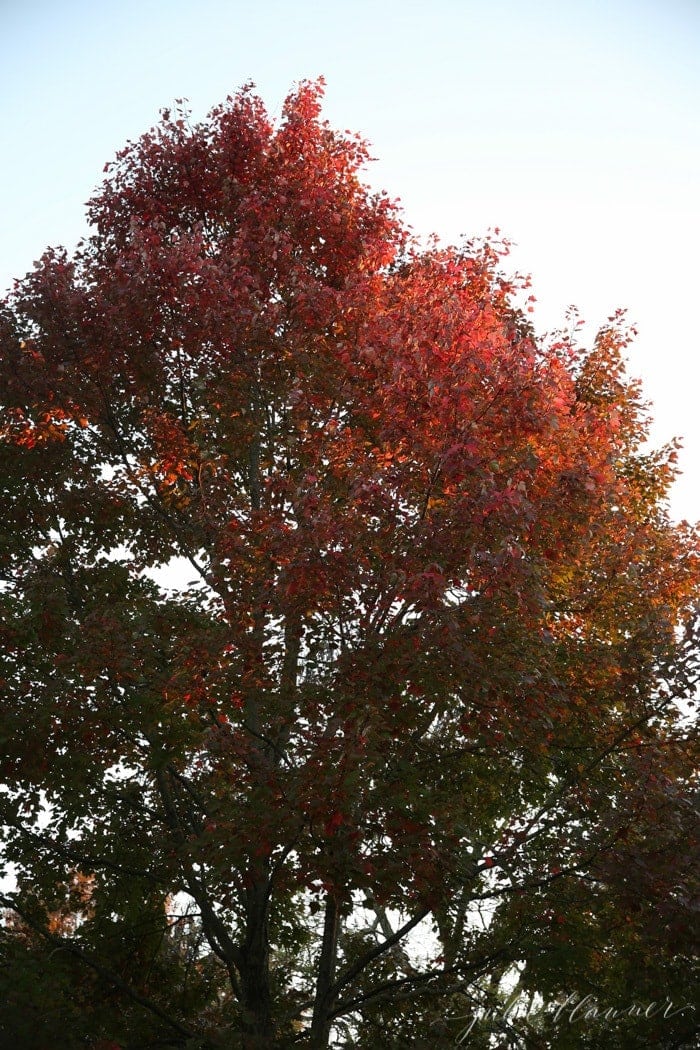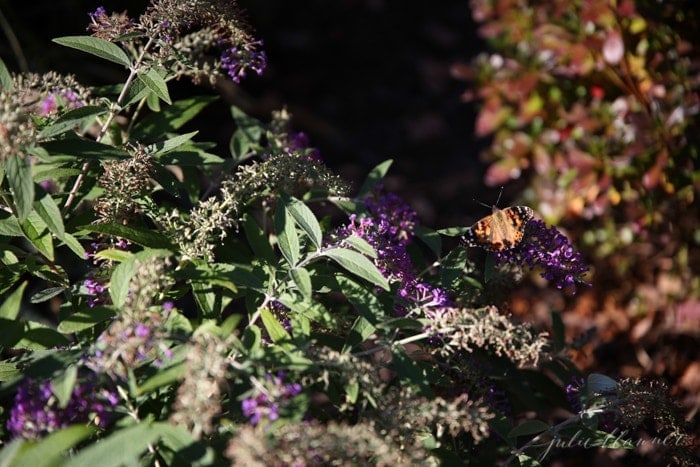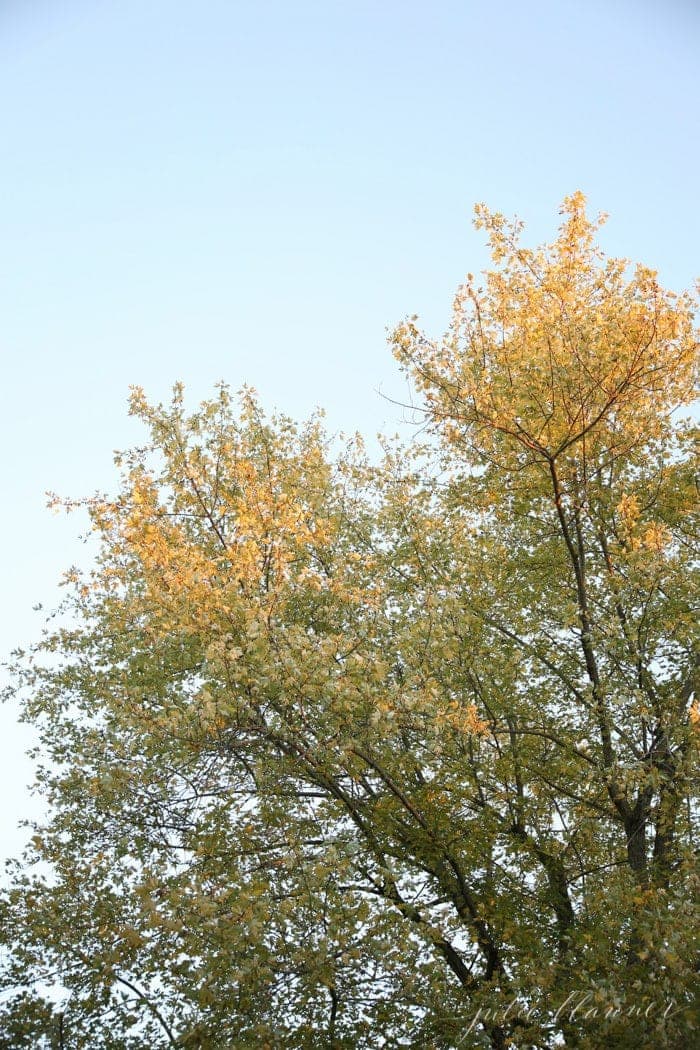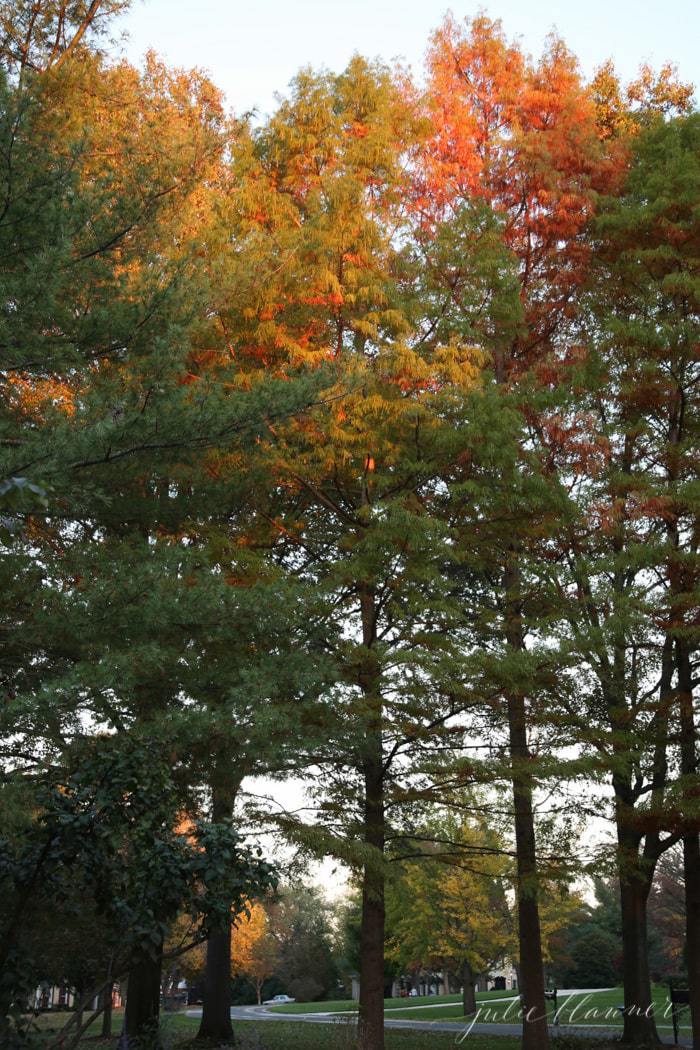 Determine how you use the space. One thing you don't see in magazines is clutter. That doesn't mean that you can't have a full home, but clutter can be very distracting. Determine how you use your living room…do you need storage for games, dvd's, magazines, the remote, etc. I use a lot of baskets in our living room in addition to the storage we've created in our bookcases. Now that we have removed the wet bar, I'm considering making a bar in one of the bookcases for entertaining. I'll just move the flowers and set up glassware in their place!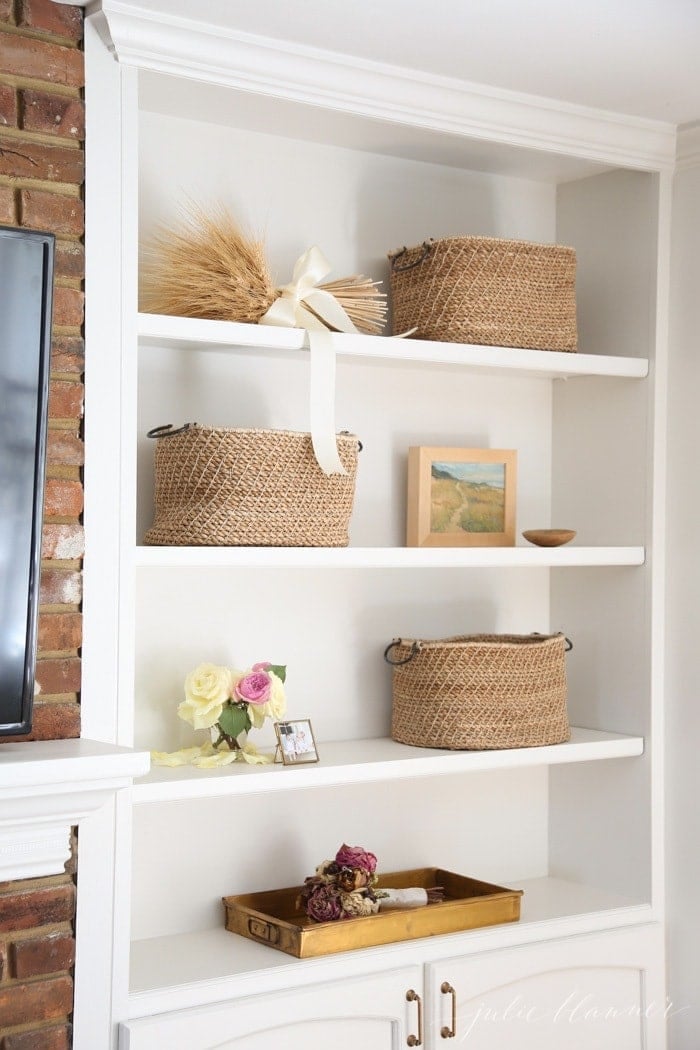 Don't make your tv a focal point. Okay, okay, I know…even our furniture is arranged around the tv, but I recommend doing your best to minimize it. Initially we considered a tv that had a slightly thinner silver frame, but decided against it because it actually drew attention to the tv.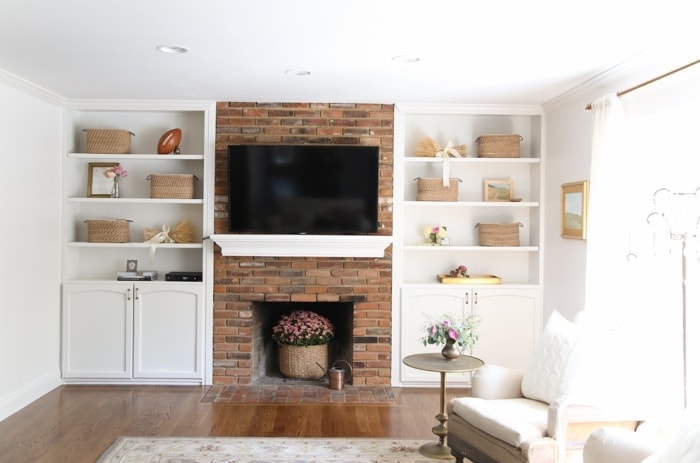 Make a statement.  I like to give each room one standout piece. In the office it's my navy credenza, in the breakfast room it's the lantern that immediately captivates you.
Add something organic. Plants immediately bring a room to life – as long as their not dead. Fortunately ferns require very little maintenance.
Select pieces that multi-task. The chandelier lamp in our room actually serves 3 purposes – it offers task lighting, gives the room a little height and draws attention toward the window and away from the tv.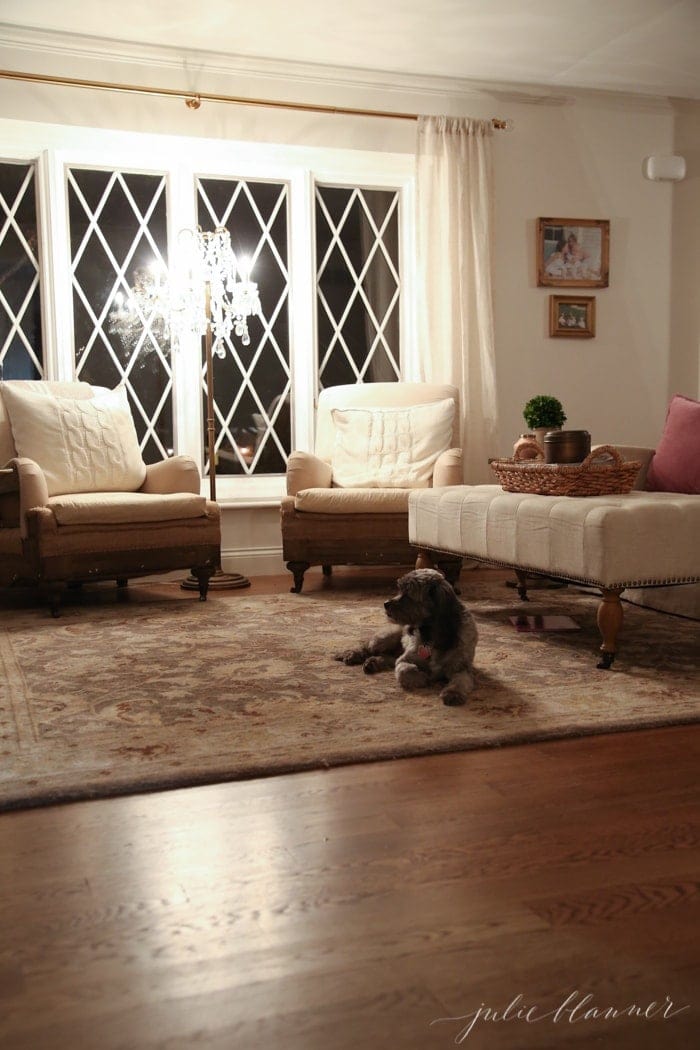 Personalize it with art. Our home isn't covered in family photos, but I love integrating them in the living room. Miniature frames on end tables and in our bookcases and framed on the walls balanced with art from trips we have taken makes the room feel like home.
Layer it. Even with carpet, consider adding a rug. It adds both warmth and interest. I also like to layer with pillows and throws.
Mix and match. Though our neutral living room maintains the same cohesive color palette, not all pieces are the same. I mixed and matched fabrics and styles to add a little depth. Ie: the love seat and ottoman are both Belgian linen in sand, but the sofa is more modern, balanced by the traditional ottoman with nailhead trim and turned wood legs. The matching chairs are covered in canvas and burlap. The brass end tables are both round, but vary in shape and size.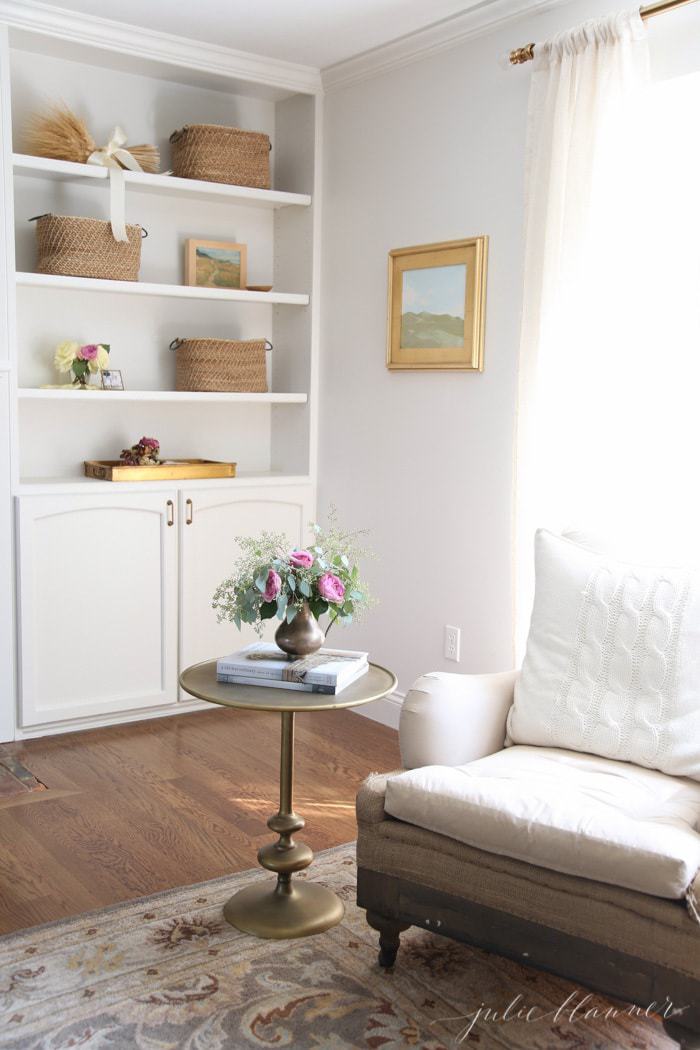 Stay true to your style. Create a Pinterest board with your signature style. When you're shopping and considering a purchase, look to your board to see if it fits.
I'm honored to take part of The Inspired Room tour to help Melissa celebrate the launch of her beautiful coffee table book, which you can order here!