It finally feels like fall. The kids are back in school, the leaves are dropping and the air is cool, crisp and comfortable. So you know I'm excited to decorate for fall. In fact, I have a few natural fall decorating ideas I'm excited to share with you today.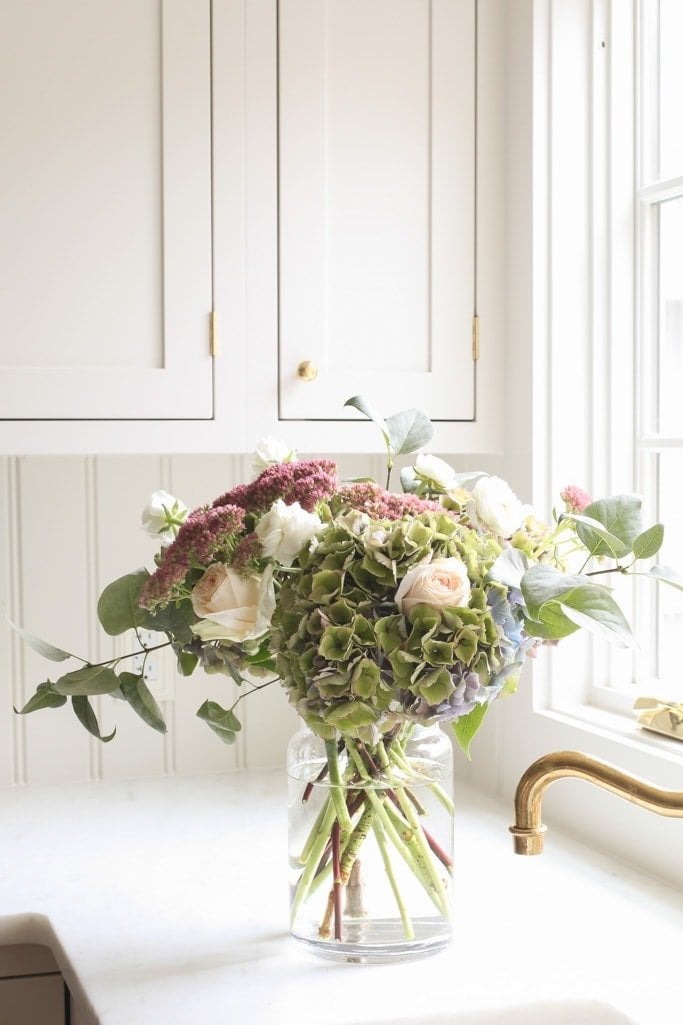 For those of you joining from Savvy Southern Style, it's so nice to "meet" you! Those of you familiar with my site know that I love integrating natural fall elements, especially foraged finds in combination with store-bought flowers and pumpkins, making these easy and inexpensive natural fall decorating ideas!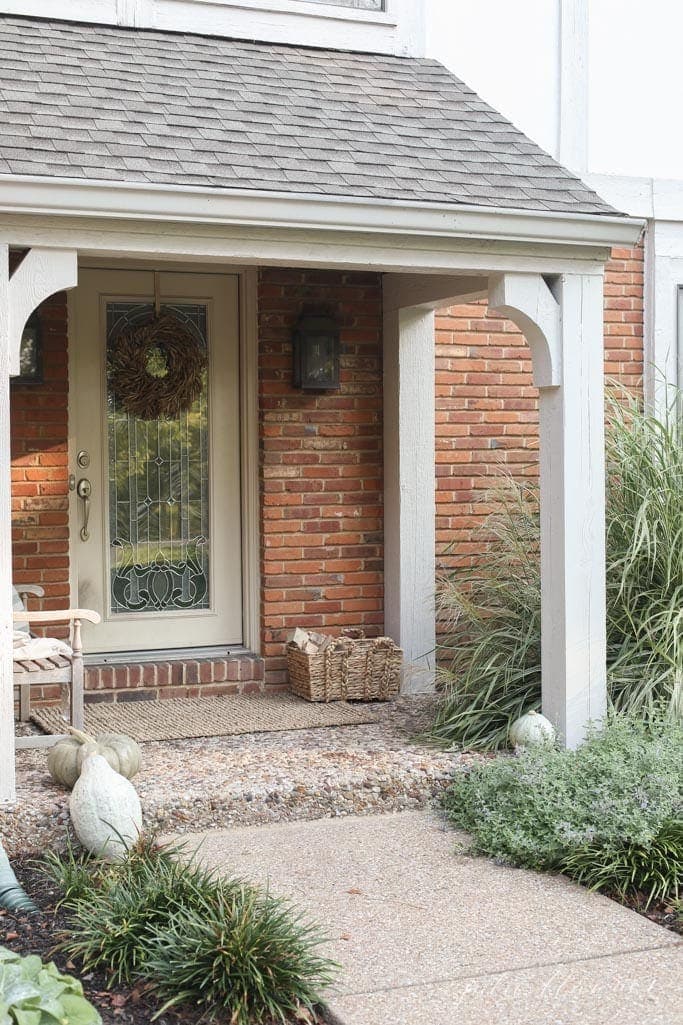 Our front porch includes fresh cut wood for the fireplace and heirloom pumpkins.
[show_shopthepost_widget id="2835427″]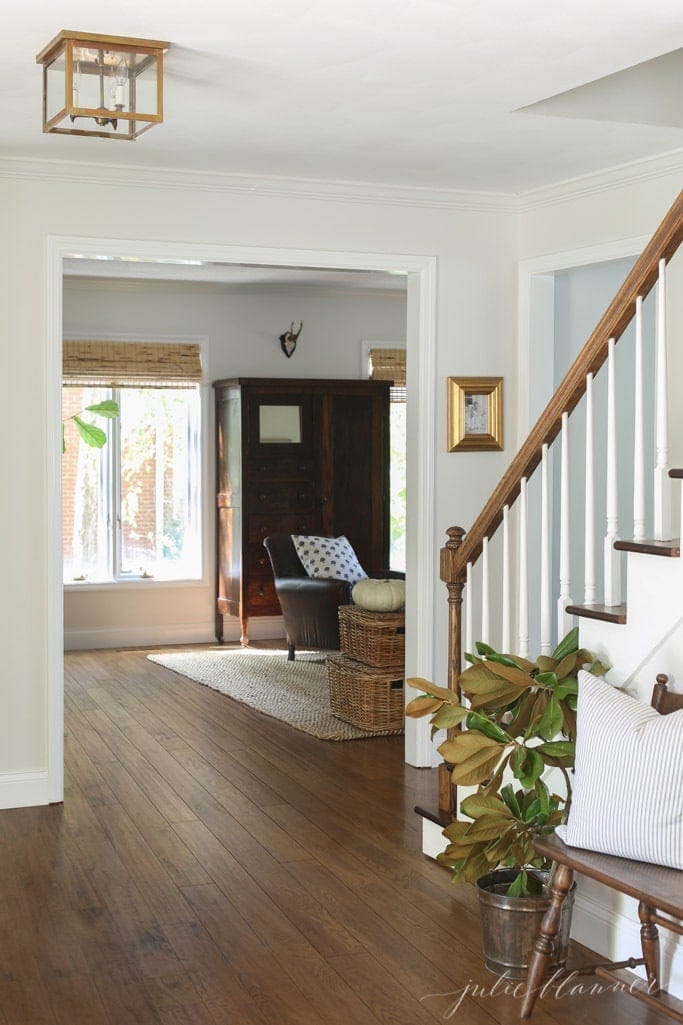 I've added a couple of magnolia branches in the entryway that will last for weeks.
[show_shopthepost_widget id="2835436″]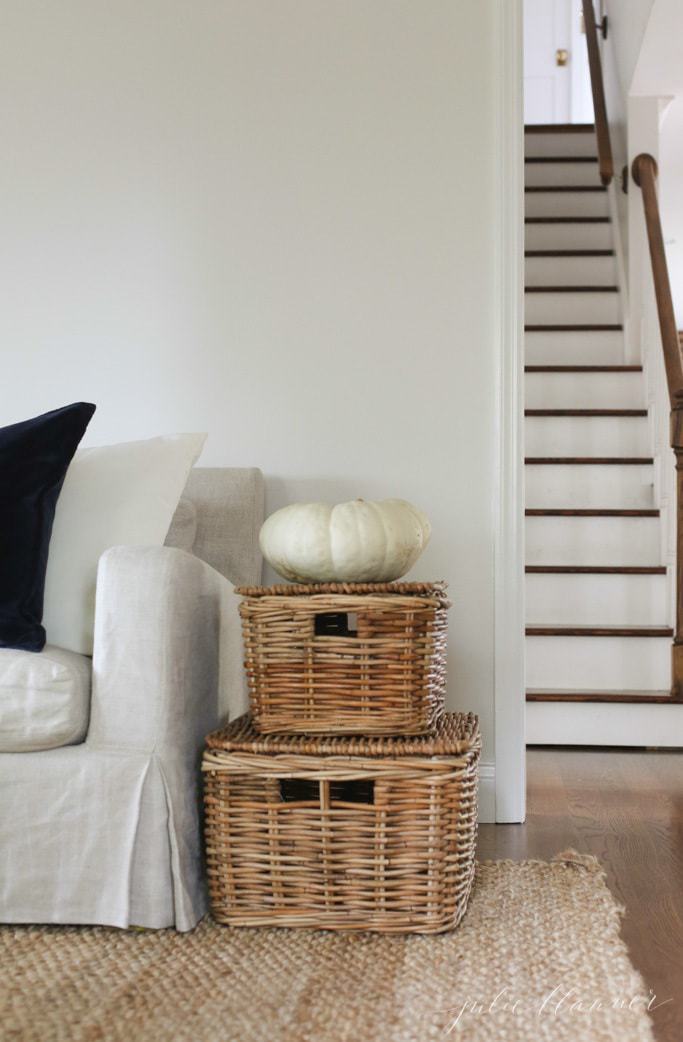 A simple pumpkin on stacked baskets makes a beautiful fall accent for the family room.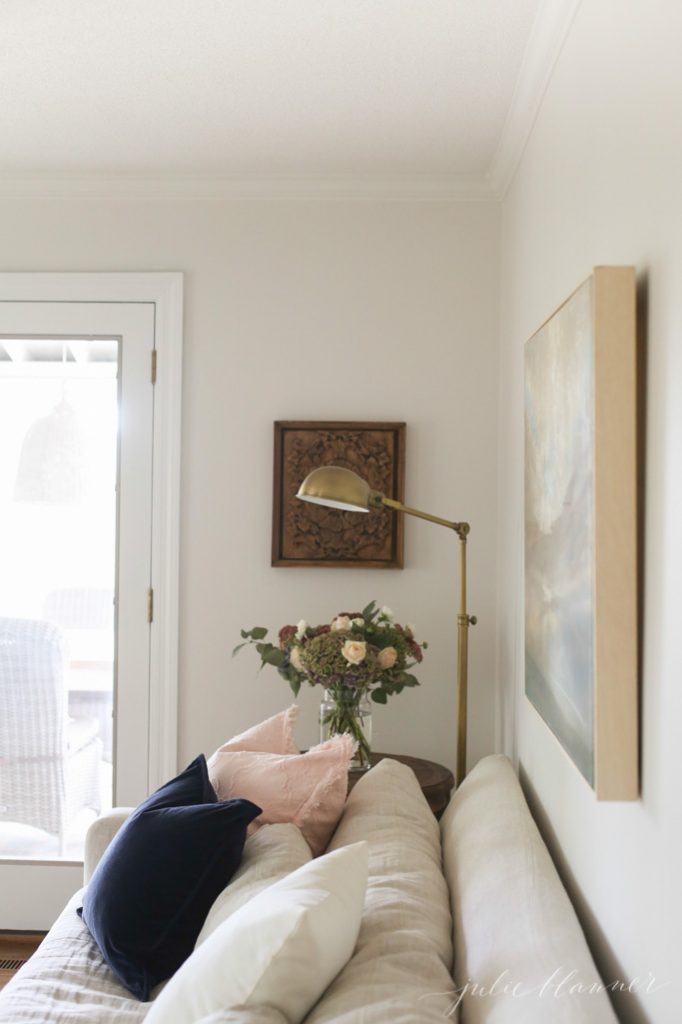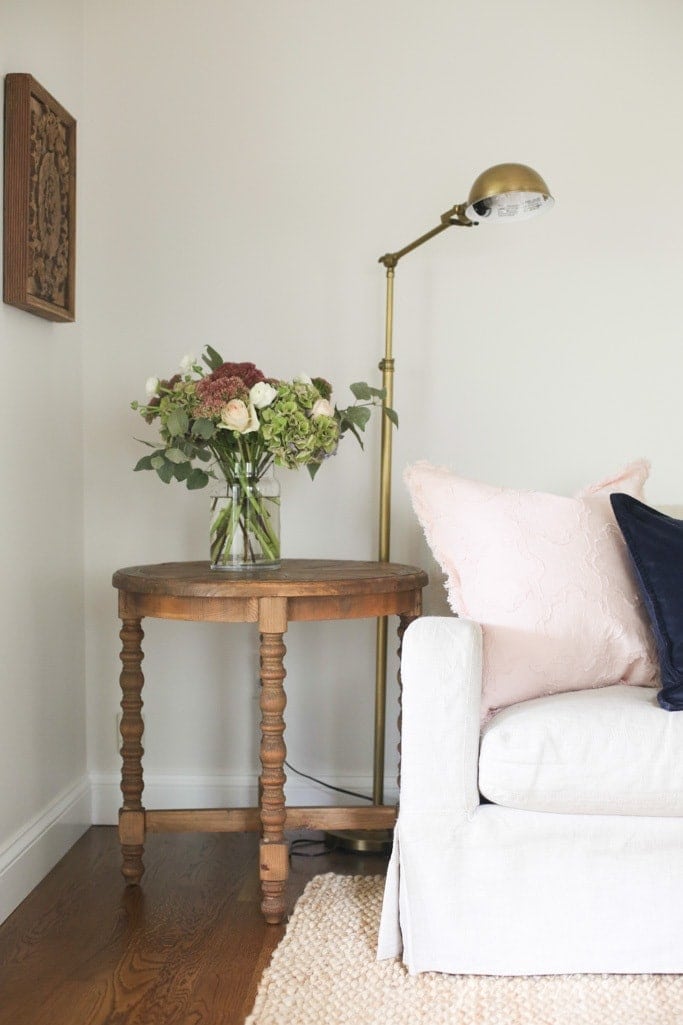 Pretty hues of pinks and blues are unexpected but feel perfectly fall with rich texture brought in through the pillows and flowers for natural fall decorating ideas.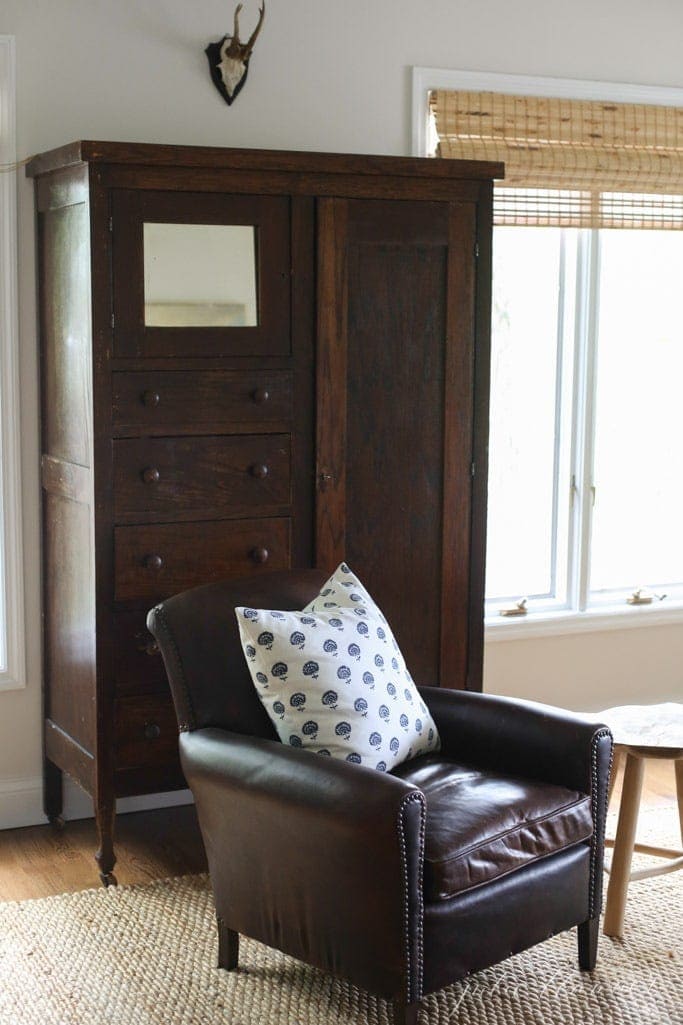 And I can never get enough of those vintage antlers above my grandmother's wardrobe.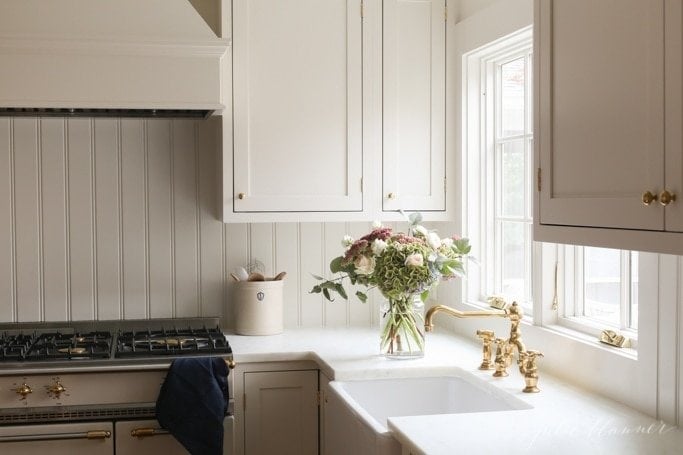 I'm really enjoying navy this fall, so I incorporated it through linens like this pretty hand towel. It's a beautiful accent to pinks and greens.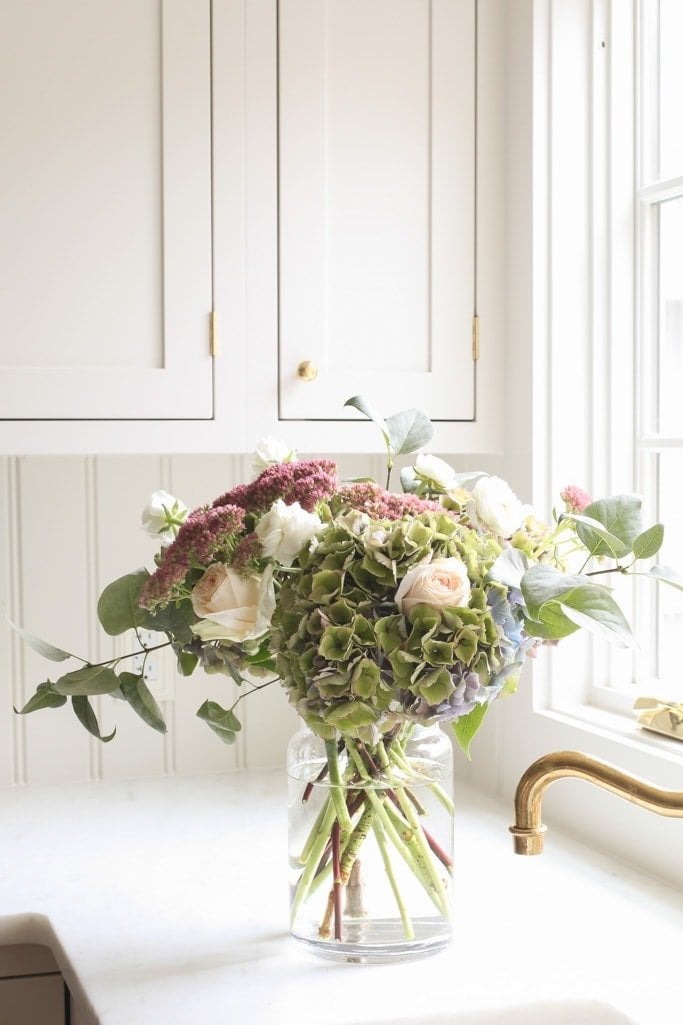 You can see more of our kitchen decorated for fall here.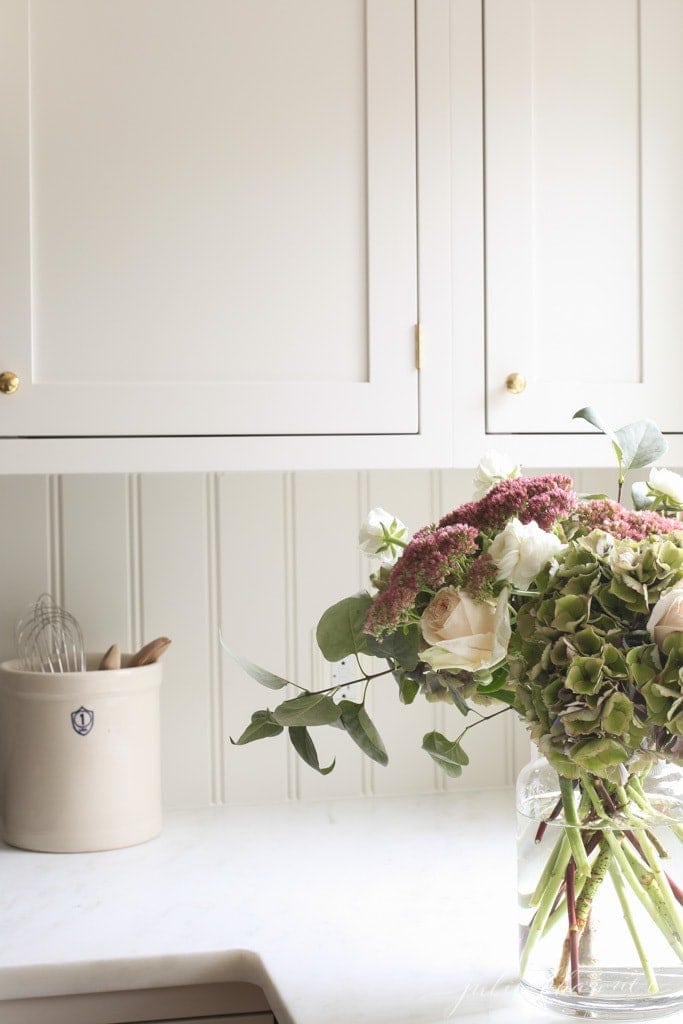 I've also added branches of magnolia to give the bar/serving cart height. I like incorporating a few of the same things throughout our home to make it feel continuous.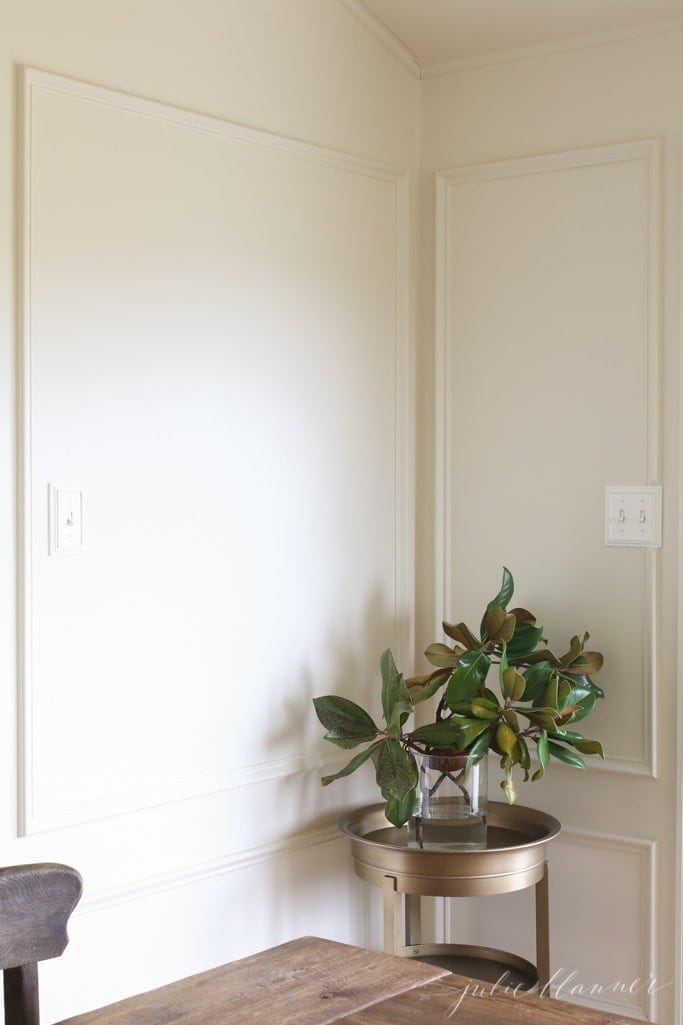 Decorating for fall should be easy – just a few little adjustments rather than an entire overhaul. Add a cozy throw, a few pumpkins or even a few mums for a big impact without a lot of effort or expense for easy natural fall decorating ideas.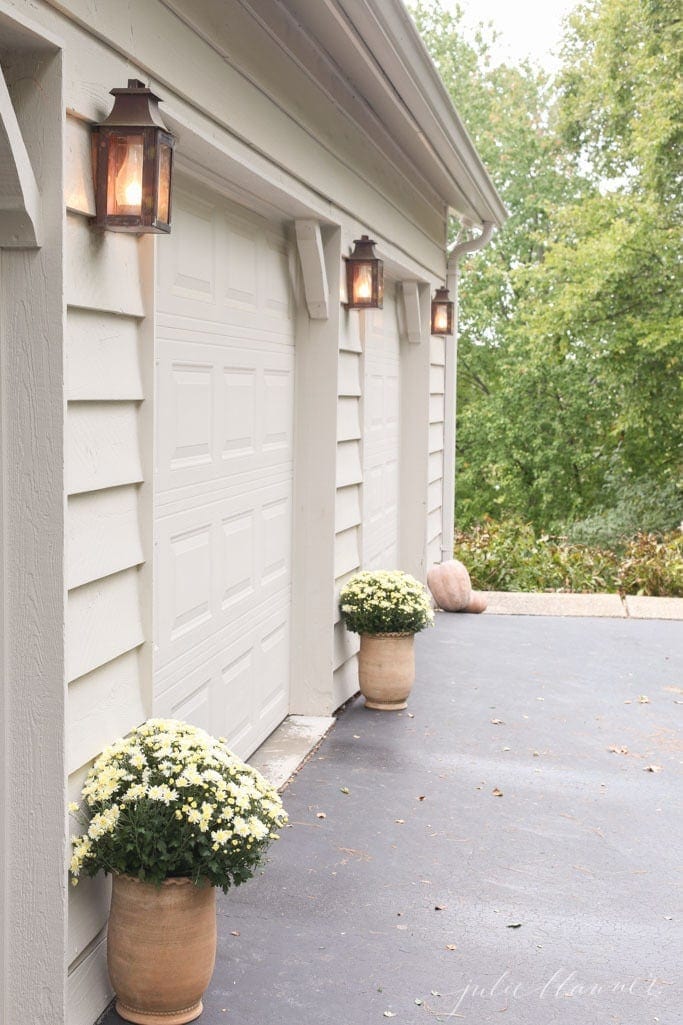 These pretty mums were just $5/each at Whole Foods. I'll let you in on a little secret – I don't even pot my plants! I just simply drop them into planters in their plastic containers. If they sink too low, I look to the recycling bin for a box or bag or two to prop them up. This makes transitioning from one season to the next a breeze!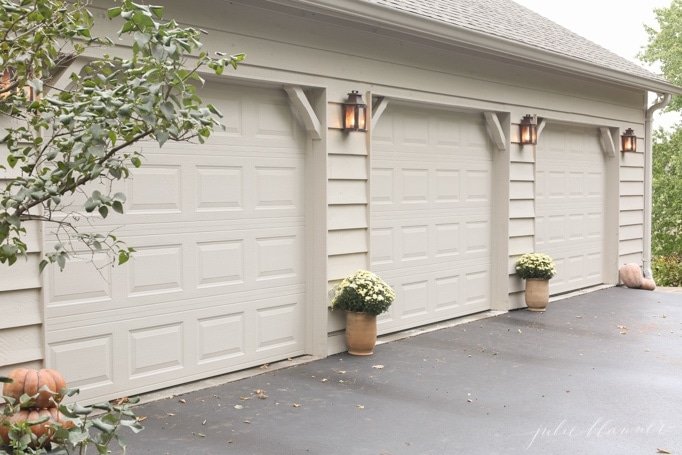 When selecting natural fall decorations like pumpkins and mums, I consider the variety of ways I can use them. While they may grace our garage for now, when we have guests over they may line the table along with candles. Natural elements are long-lasting and portable and can be used in a variety of ways throughout the season.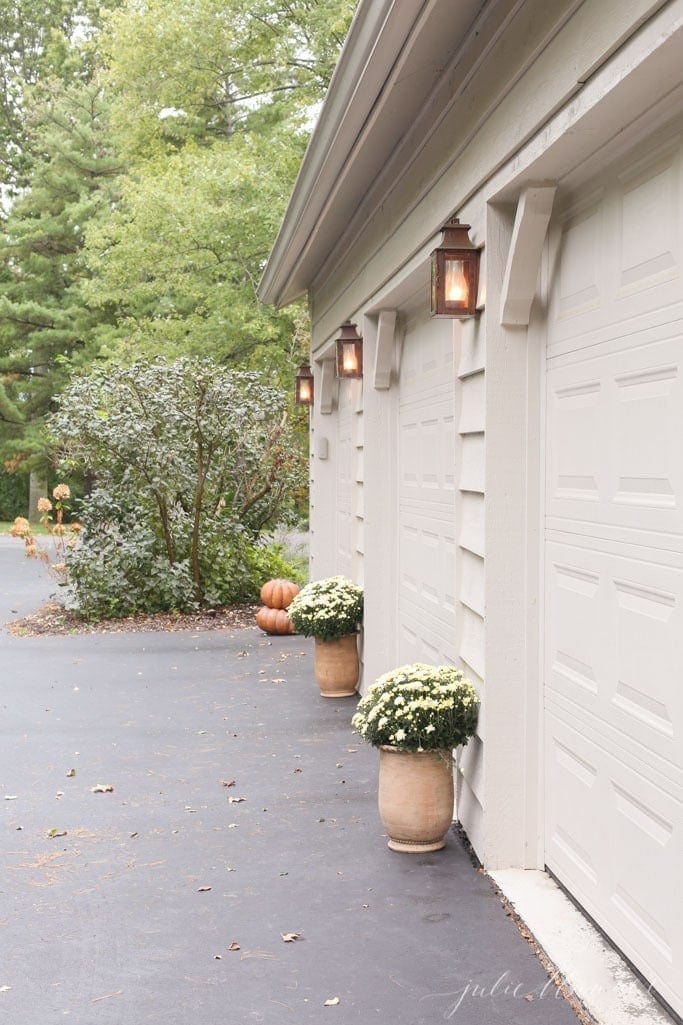 I hope you enjoyed this little glimpse of our natural fall decor!