Natural and neutral Thanksgiving Flowers that will bring your table to life and allow for easy conversation.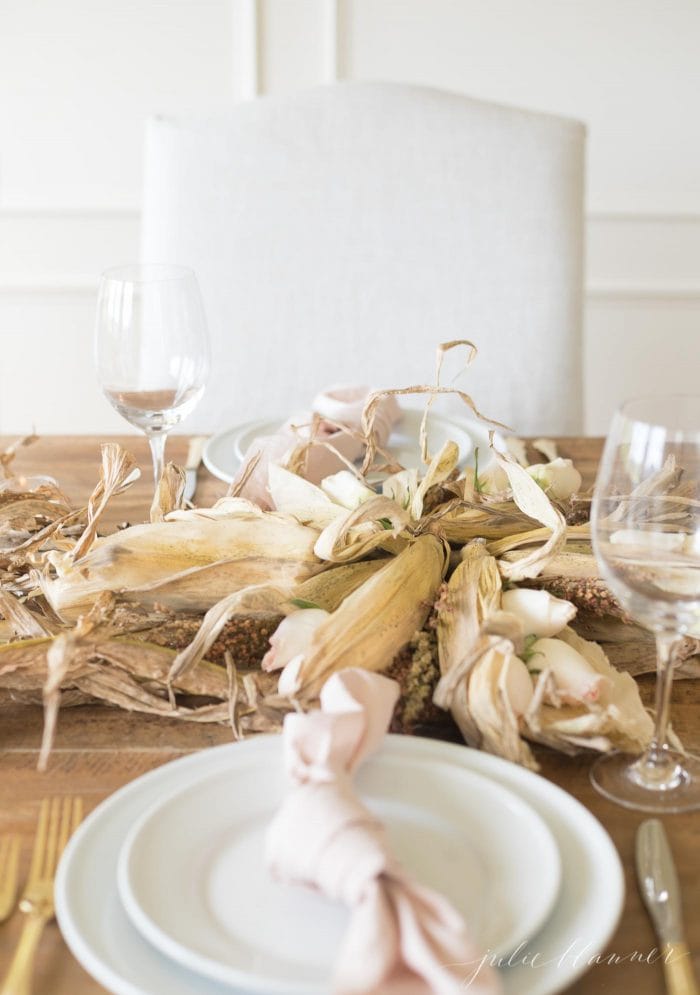 Can I be honest? I've become a little bored with seasonal table settings because I have been doing them for the last 10.5 years at julieblanner.com and for several years prior while designing weddings and events. Sometimes I feel like I've done it all or it's all been done.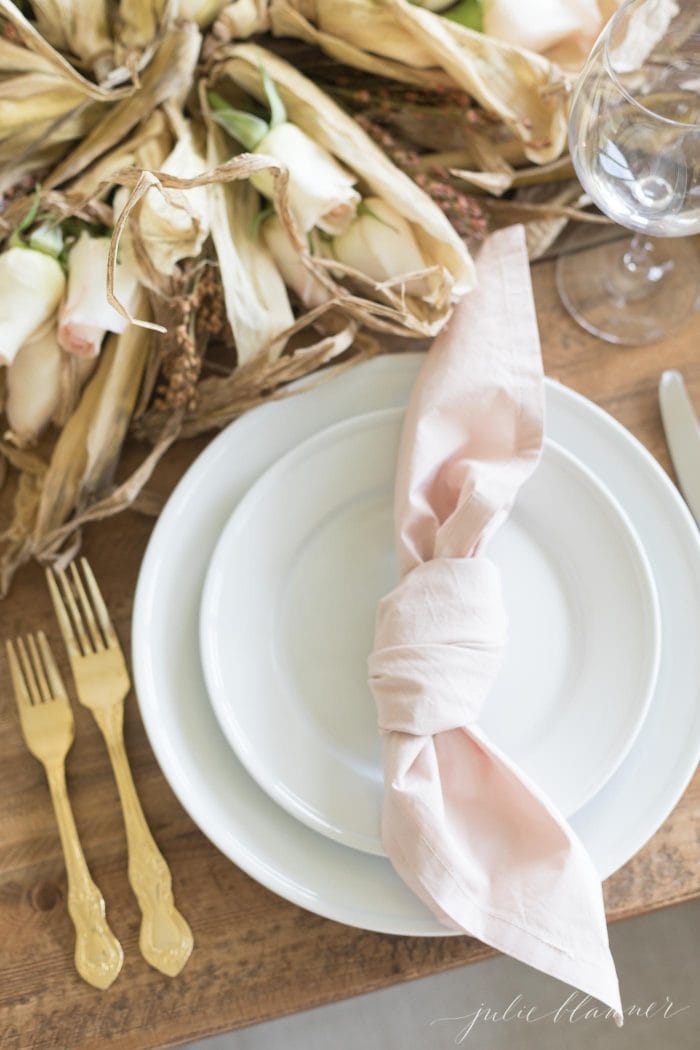 That's why I love collaborating with friends. They inspire me to think outside of the box, try harder and motivate me to create something new. Today I'm sharing Thanksgiving flowers for the table.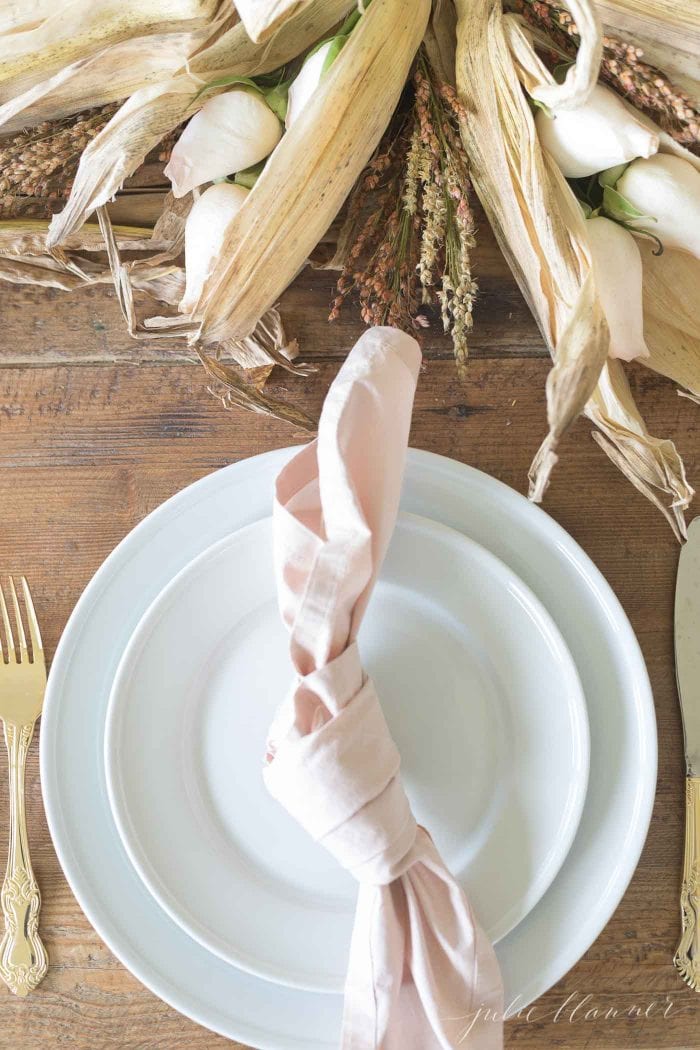 While there are some common elements to my previous fall / Thanksgiving table settings like keeping it low, organic, easy and inexpensive, I'm working with a new materials for a fresh concept today.
Creating something new can feel a little risky – like my skeleton table setting for Halloween I created a couple years ago (I wasn't sure what you were going to think, I just had to do it) or my apple table runner that I was worried would feel too effortless, yet stilled loved a few years later.
So, I'm hoping you like these Thanksgiving Flowers created with corn stalks, husks, roses and grasses.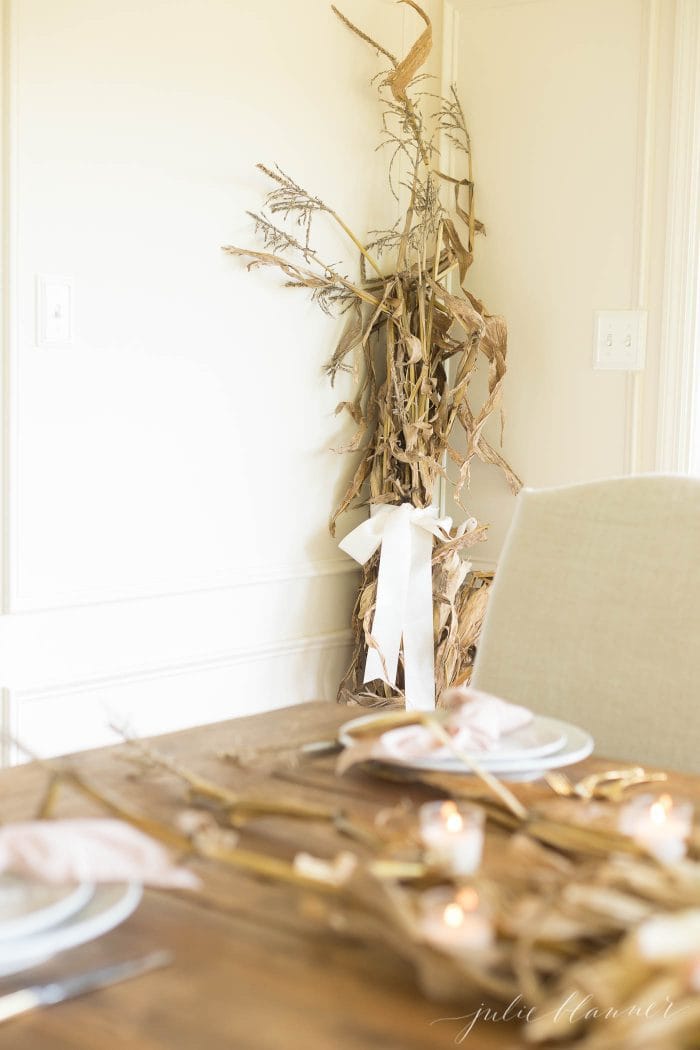 These Thanksgiving Flowers in a muted, unexpected color palette for Thanksgiving including shades of blush, cream, tan and a hint of red are perfect for a table, island or buffet.
You can create this centerpiece in less than 20 minutes for less than $20.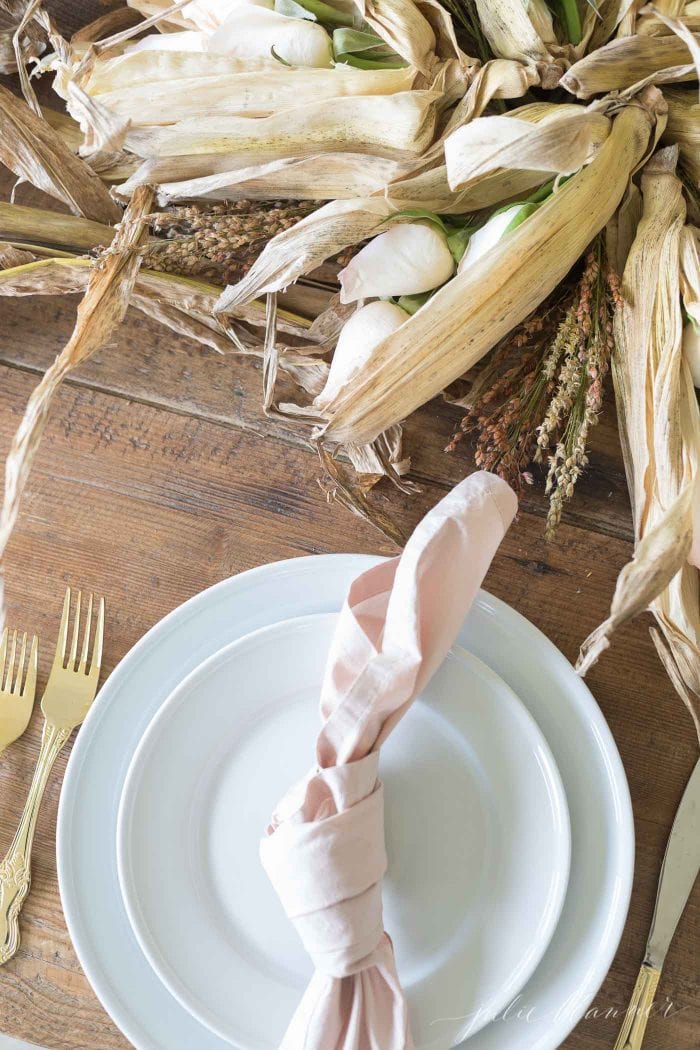 Take Me to the Thanksgiving Flowers tutorial, please!
Just scroll to the bottom of the page (just before comments) to get to the easy step by step Thanksgiving Flowers tutorial.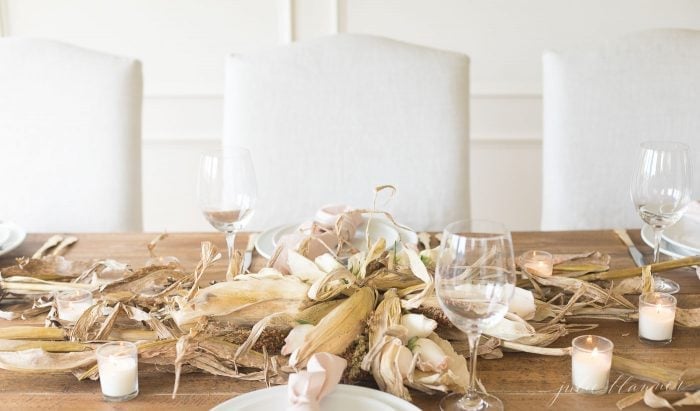 More Easy Fall / Thanksgiving Centerpieces:

Supplies for Corn Stalk Thanksgiving Centerpiece:
1 bunch of corn stalks
18 roses
grasses
candles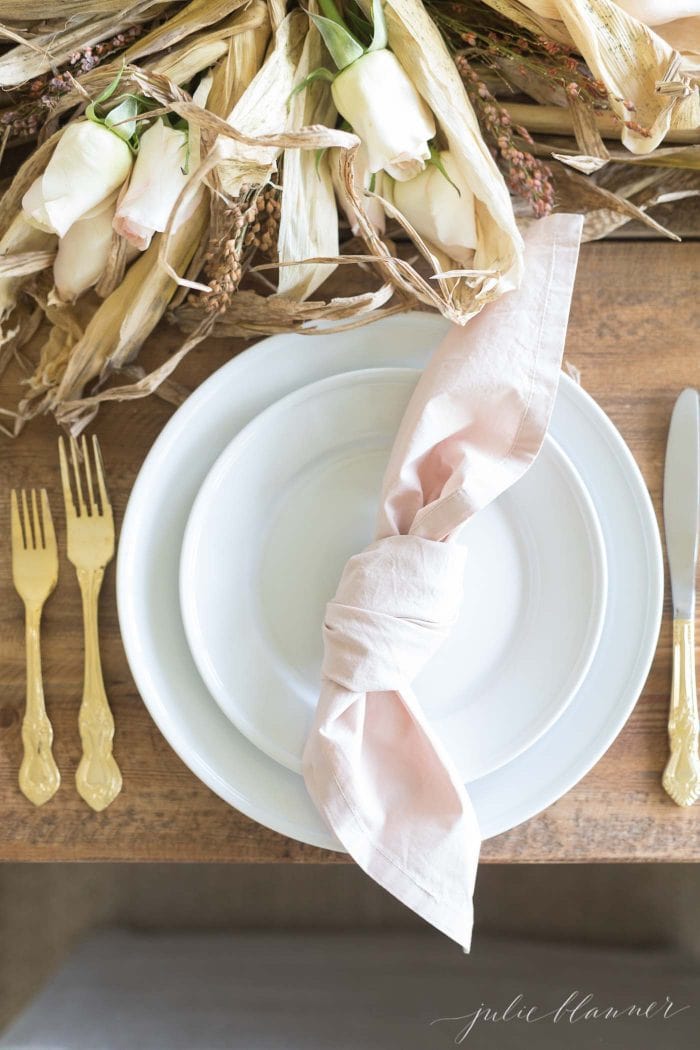 How to Arrange Thanksgiving Flowers:
Trim 6 corn stalks to half the size of your table.
Place 3 corn stalks on each side of the table to meet in the middle. Arrange the longest in the middle. Don't worry about the stems – we'll take care of those!
Using the excess stalk you remove, carefully cut the corn husk from the excess stalk.
Twist the corn from the husk to remove.
Place the husks in a circle on top where the stalk stems meet.
Trim roses to fit into the husks removing all leaves to 1-3″ so that they stagger within the husks and nestle on top of one another.
Nestle grasses/wheat between corn husks, tucking them under.
Add candles.