Get the prettiest (and easiest) fall decor ideas in this round-up of inspiration! You'll find ideas to breathe the colors, texture and vibrancy of fall into every corner of your home.
From classic pumpkins, to natural elements like berries and branches, there's a look and style for everyone. Many of these ideas are affordable and can be accomplished in just minutes, too!
Let's get cozy and bring all these simple fall decorating ideas to life.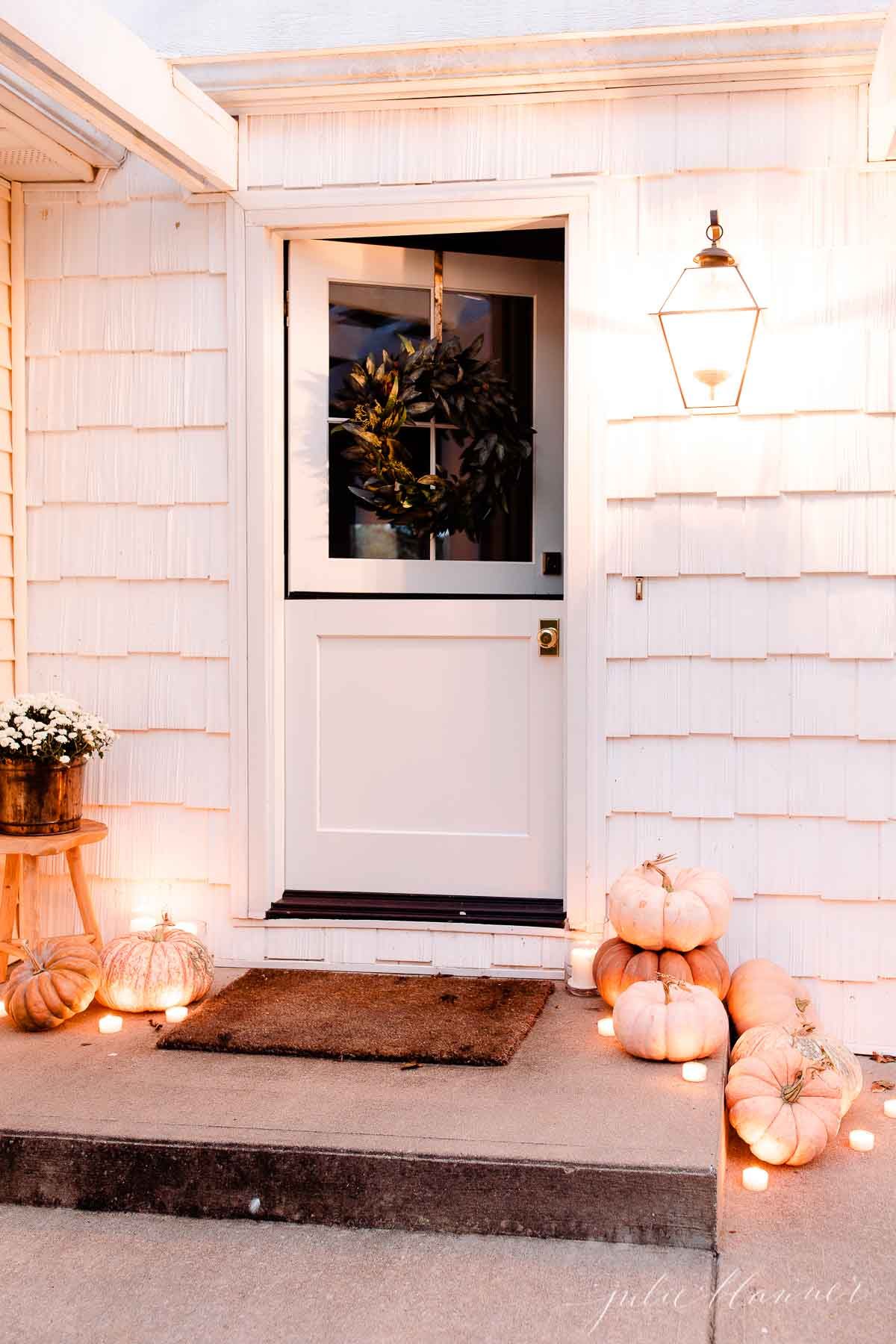 I love summer. In fact, we bought our second home (the lake cottage) because of our love for summer and everything it brings with it!
However, as much as I love to hold on to summer, I can't help but look forward to fall, too! Celebrating each of the seasons is one of the things that I love most about living in the Midwest, actually.
Today, I'm rounding up 20 of my very favorite fall decorating ideas to help you celebrate the season too. Many of these are as affordable as they are simple – and in fact, you can add all these charming displays to your home in a matter of minutes!
Use the drop down Table of Contents menu to navigate this post, and don't forget to pin it and save for later, too!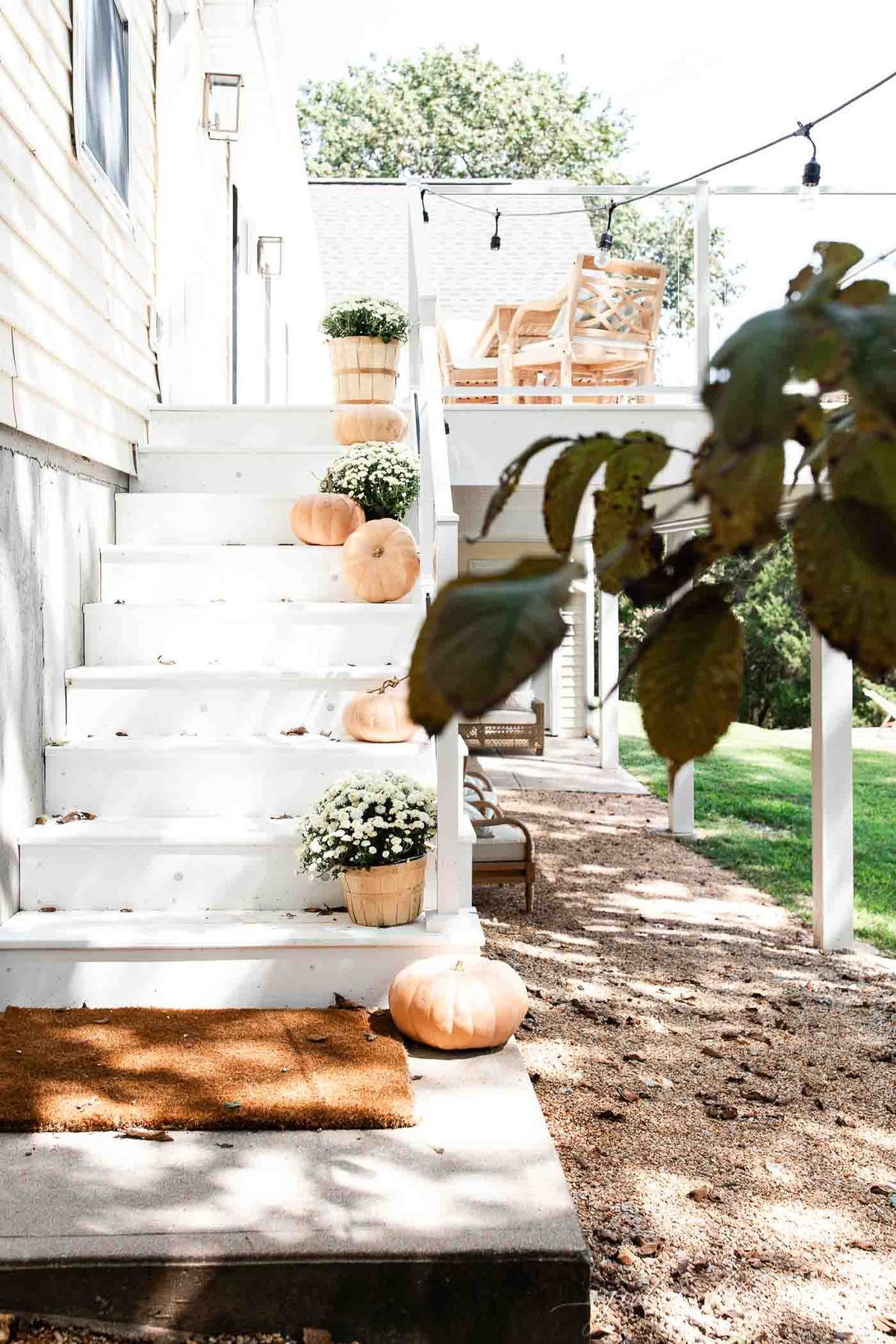 Fall Decor Ideas
Autumn means different things to different people! There are so many ways to bring the cozy joys of fall into your home.
Whether you love the authentic, farm-fresh inspired addition of pumpkins, gourds, corn stalks, berries and more… or you're into vibrant, charming store bought pieces you can use year after year, we've got it covered.
First, a few of my best tips for these fall decor ideas!
Tips
Don't be afraid to get a little spooky with your fall decor. See my Amazon Halloween inspiration for some fun (and scary) ideas.
Fall doesn't have to mean bright oranges and reds! You know I love the softer side of fall, and many of my favorite ideas are in more neutral tones.
If you're tired of hauling crates of fall decor up and down your stairs, try bringing natural decorating elements indoors this year. You'll be storing so much less and enjoying the look so much more!
Fall Decor Ideas
Use crabapple branches (or any other favorites) to create a fall inspired everyday centerpiece that stays beautiful as it dries!
For fall, I highly recommend anything with "berries" or those with changing colors. Either will create a memorable, everyday centerpiece that you can enjoy for weeks. The beauty of fall is that they only look more rustic and beautiful as they dry.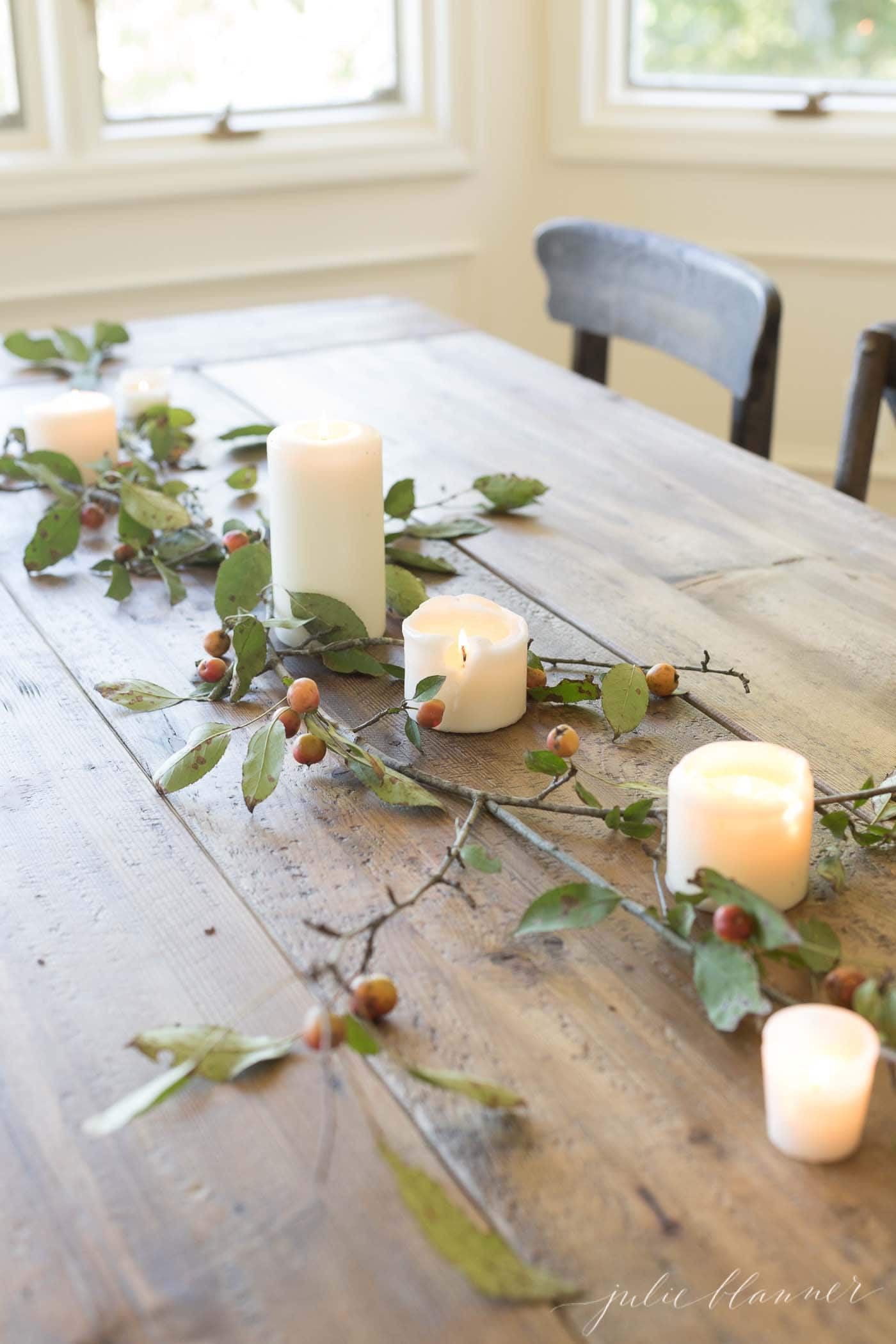 Add Dried Flowers to Baskets
We already have these baskets on our shelves all year, but during the fall I like to add fresh or dried flowers to them for an extra special harvest-inspired touch of fall.
Take our Fall Living Room tour here!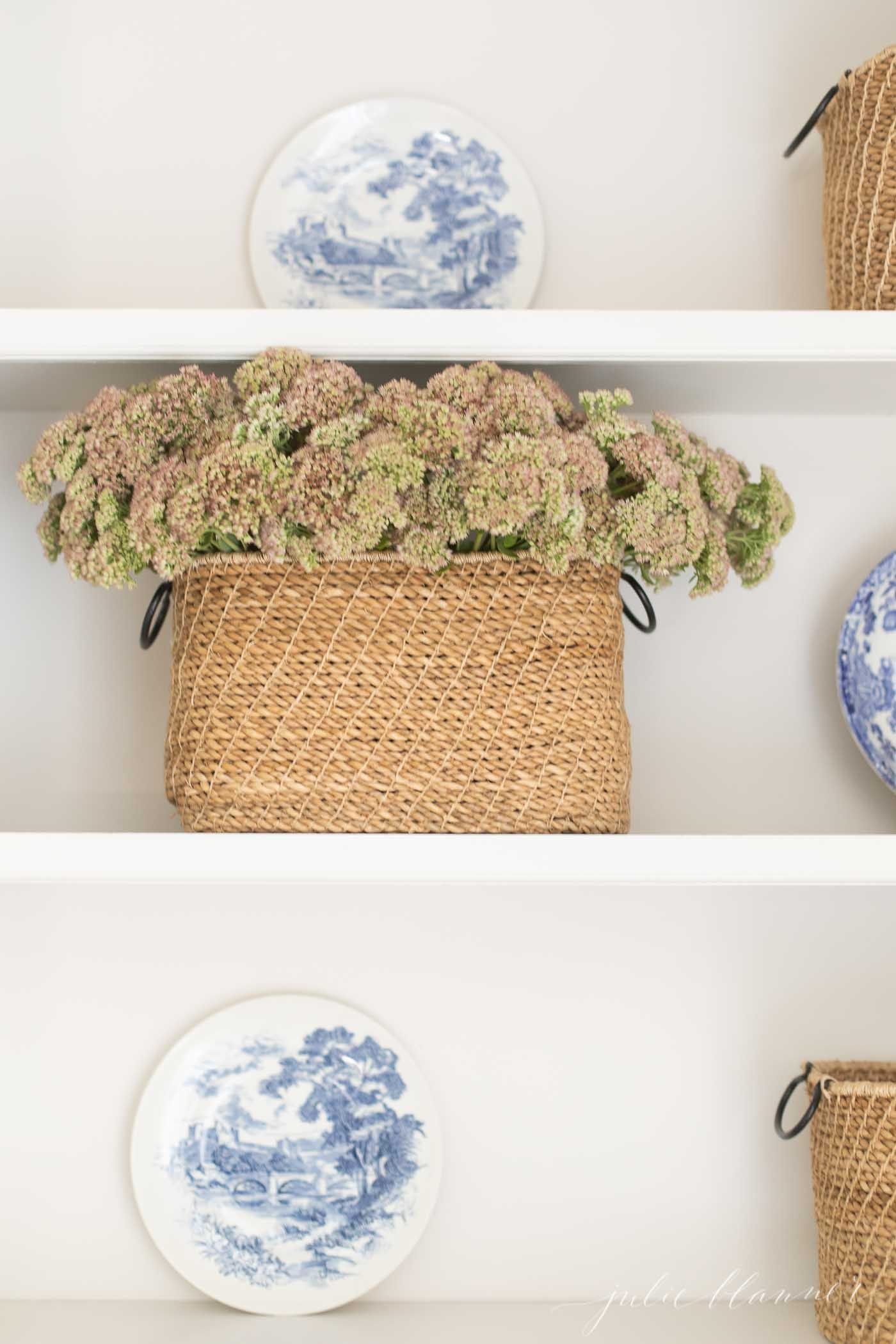 Learn how to make a beautiful wheat sheaf for fall, in just minutes! A wheat sheaf is a classic and timeless addition for anywhere in your home – think front door, dining room table centerpiece, and so much more.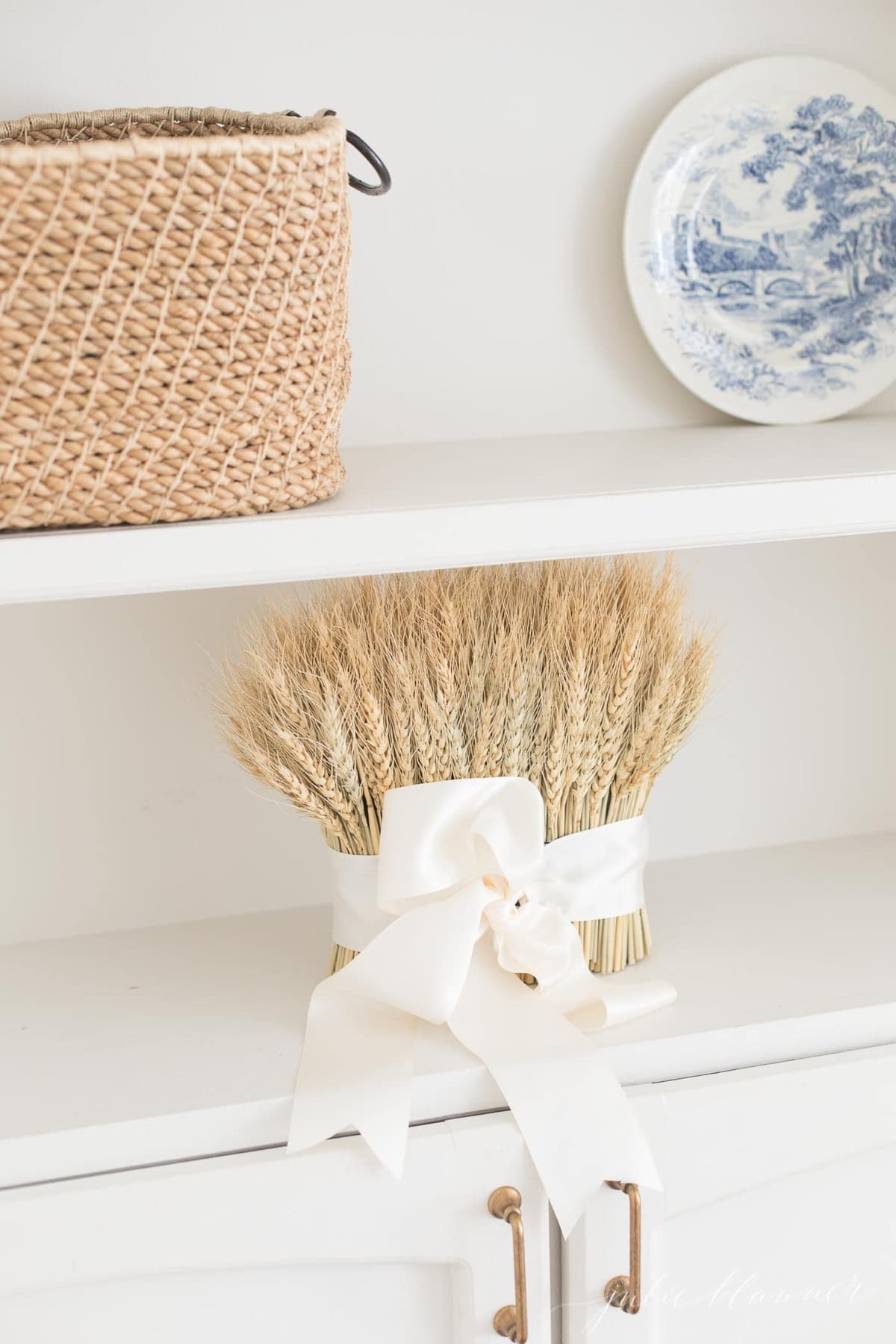 Branches and twigs are an easy (and free!) way to bring a natural feeling to any room in your home.
The sky is the limit when it comes to their colors, too – just look outside your window and notice the variety of colors, from standard brown bark to white birch bark, and of course the myriad colors of foliage and berries as the fall season progresses.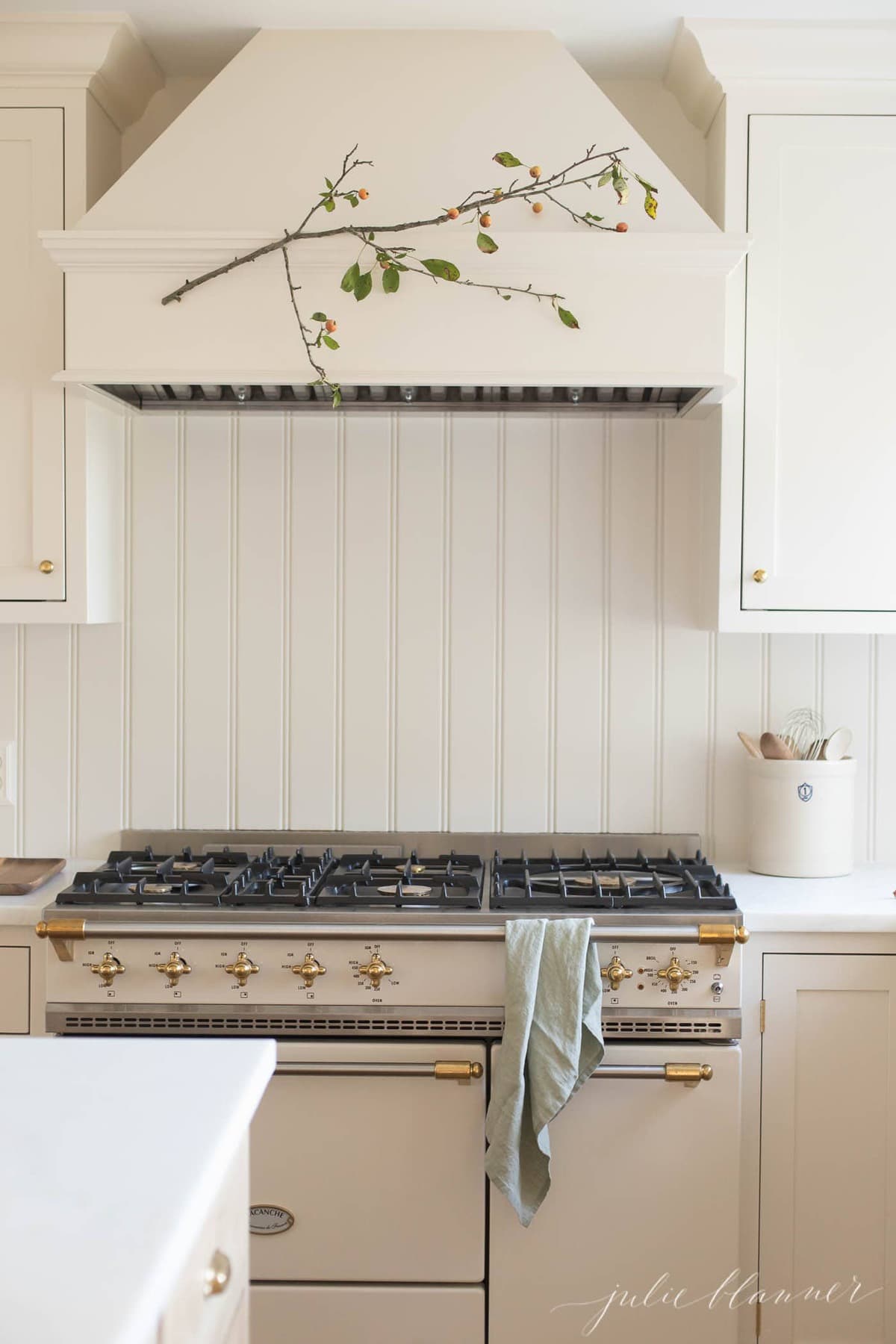 Learn how to make a simple, inexpensive fall mum centerpiece in any vase! These tips and tricks will make you look like a pro!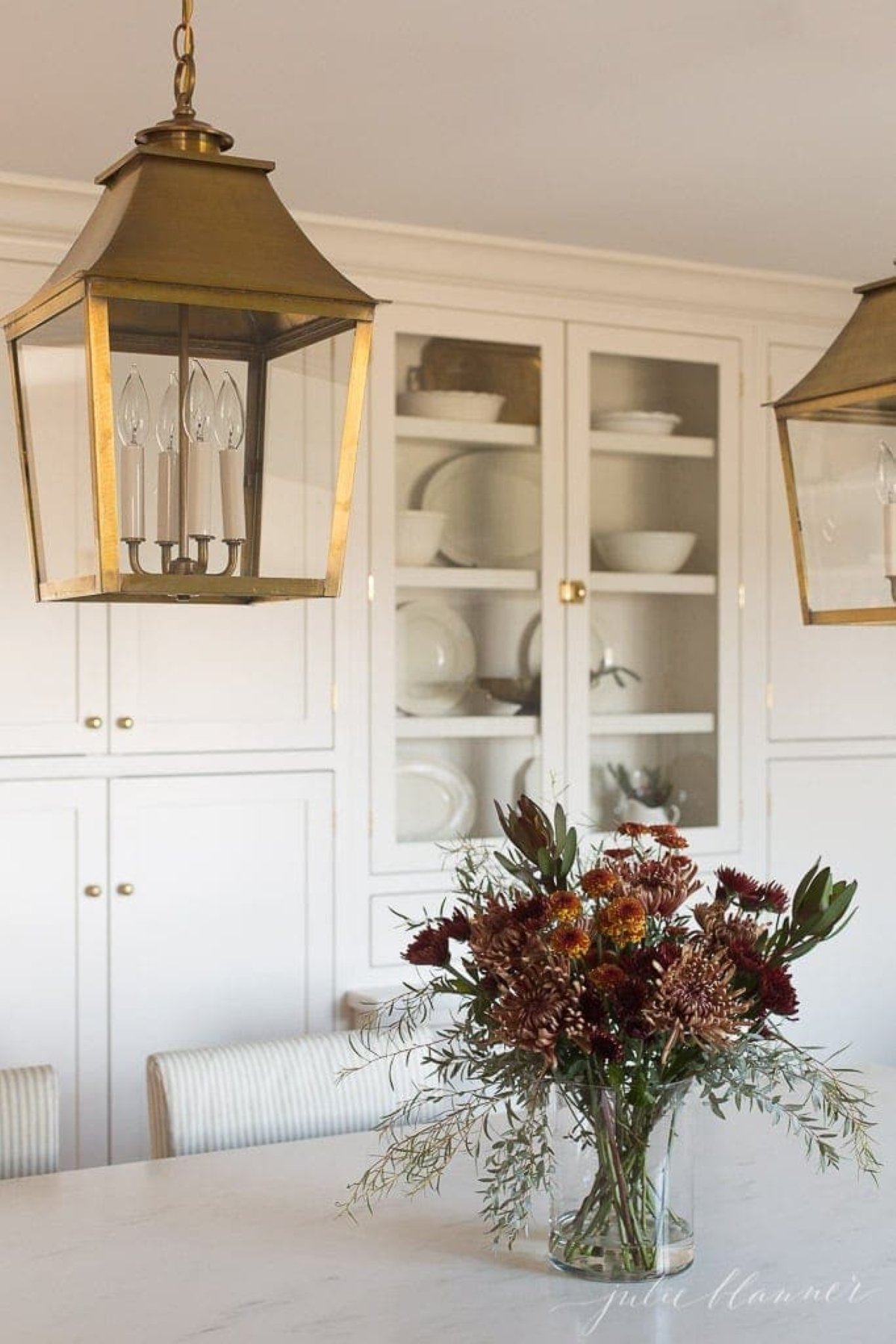 Obviously, this look only works if you don't intend to use your fireplace for the fall season. It's a gorgeous way to bring the bounty of autumn into your home!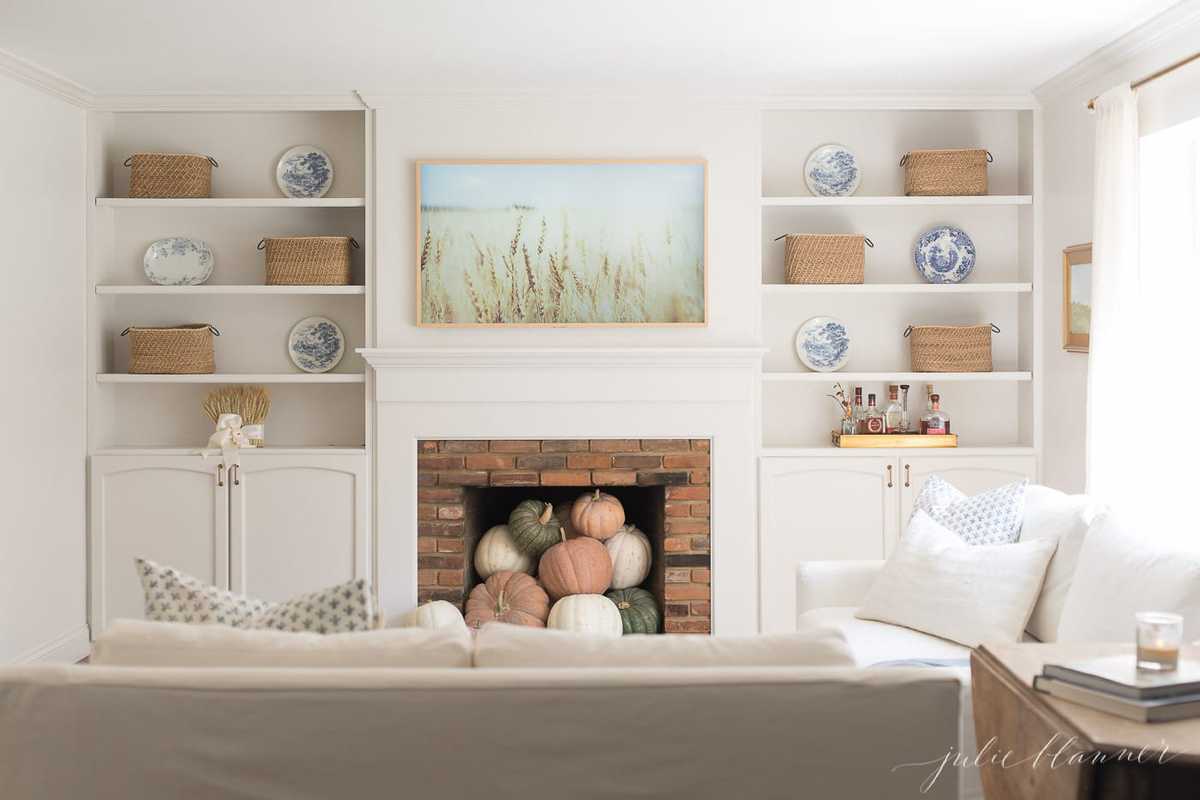 Made from wheat or in any style! This adds an instant dose of harvest charm to any area of your home – front door or any sweet space you need a touch of fall.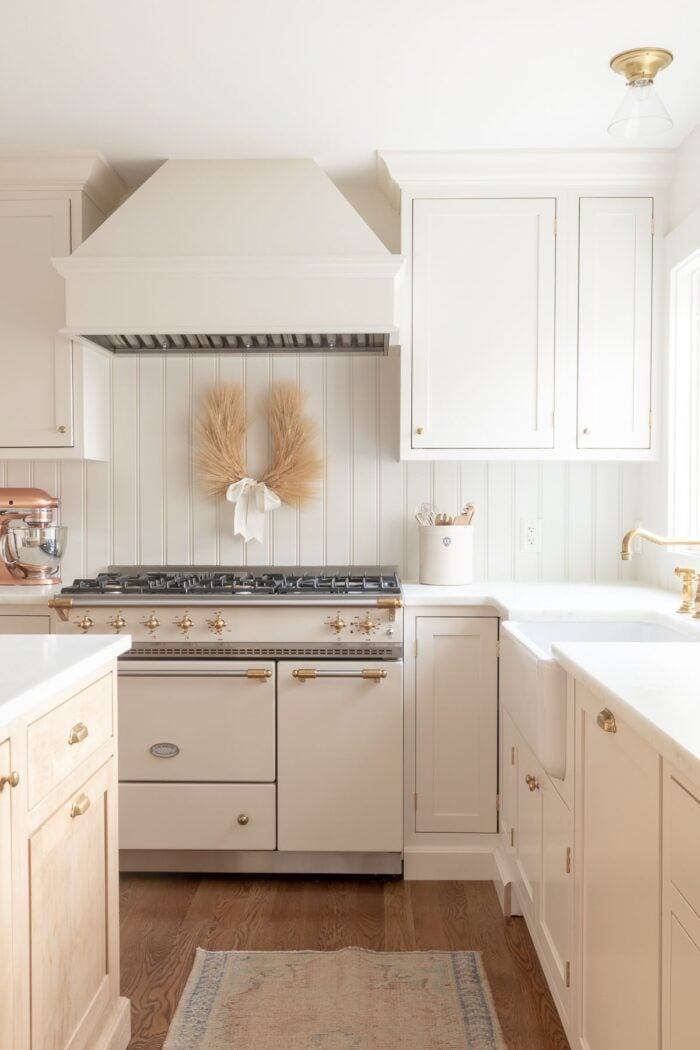 You can even personalize your pumpkins adding your address, name or monogram!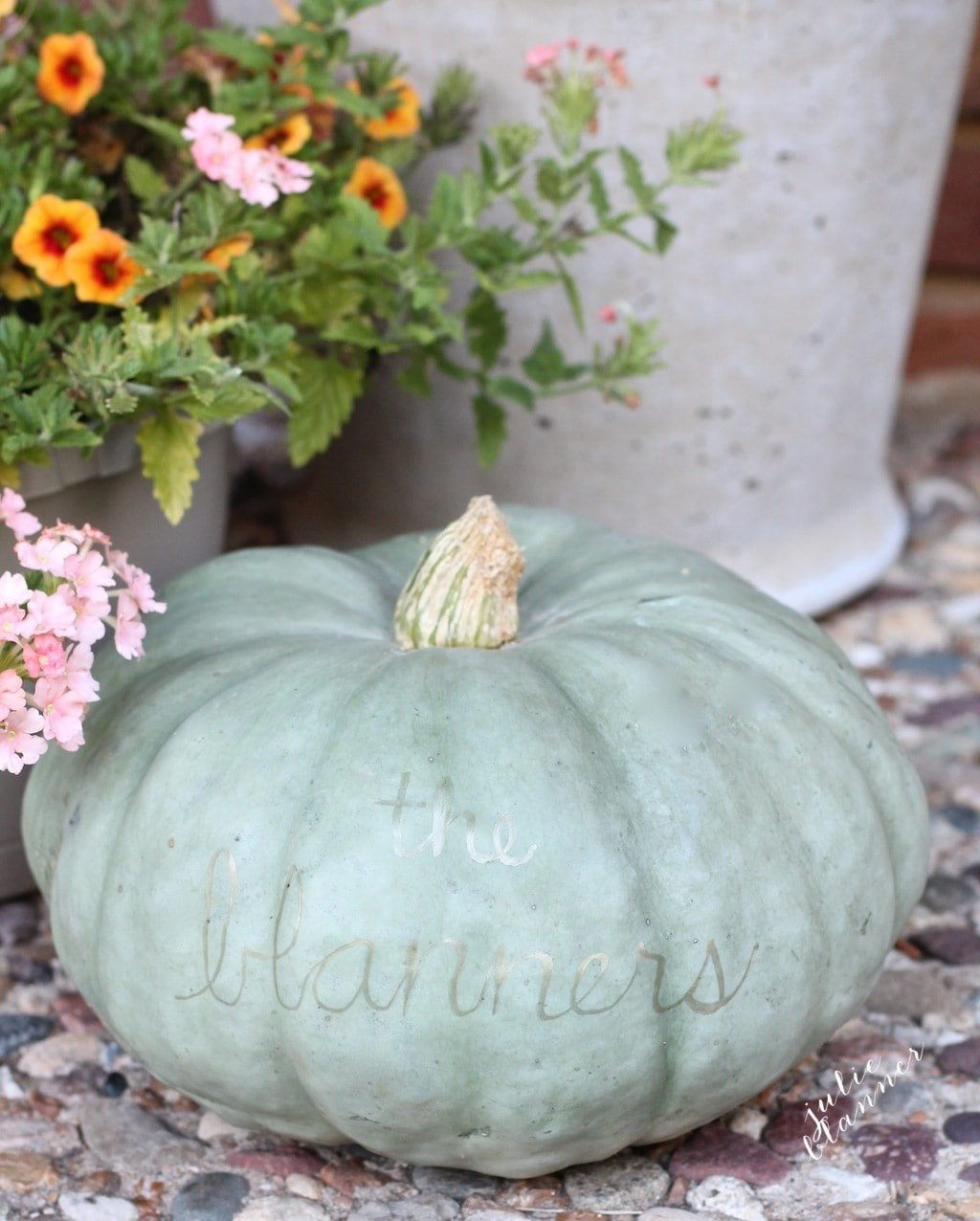 Use Bushel Baskets
Place your seasonal mums or pumpkins inside bushel baskets for the prettiest farm-fresh look! See this mini fall tour of the outdoor of our lake cottage for fall.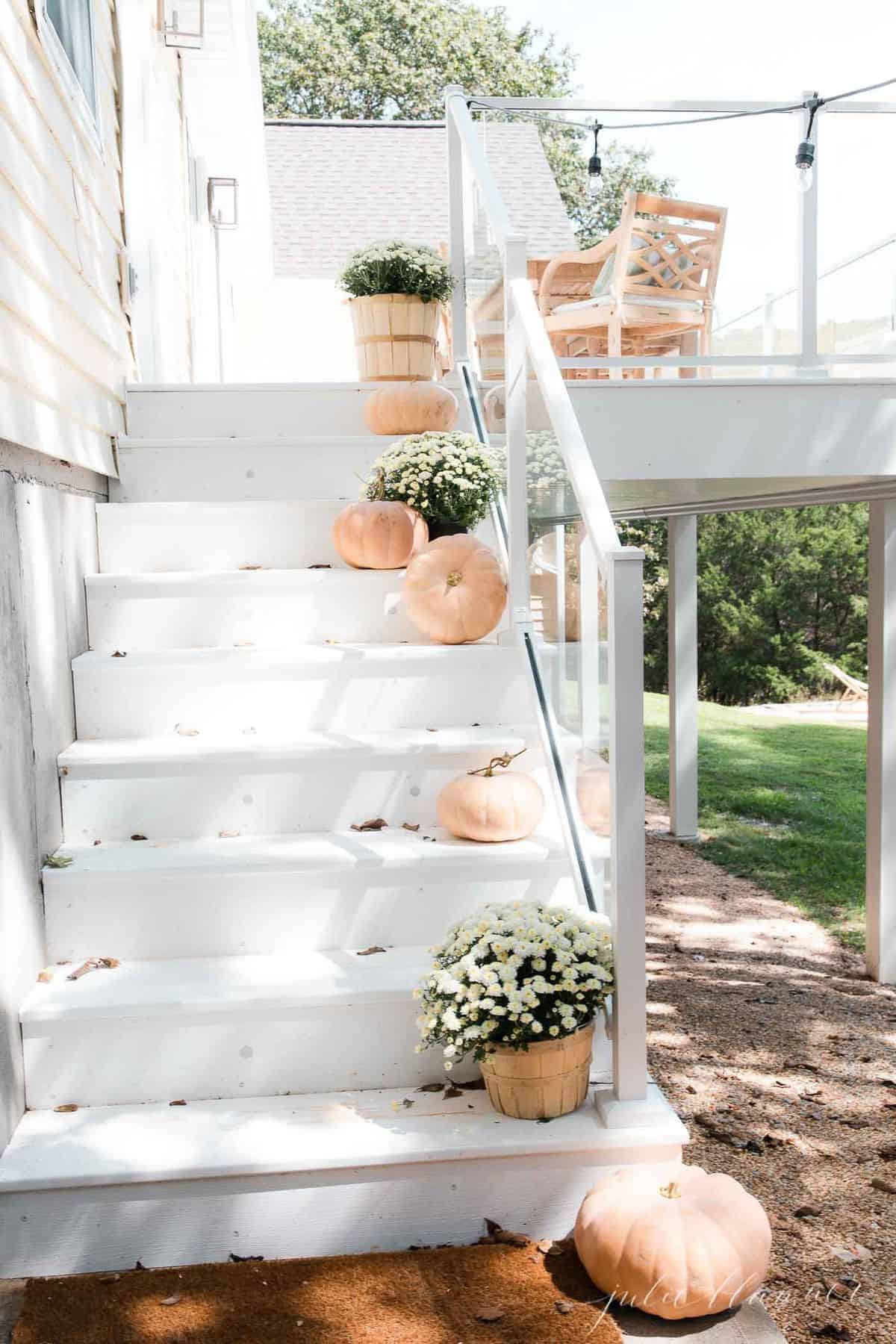 Stack Pumpkins
Simply choosing tiered sizes of pumpkins and stacking them can create such an impact in your home – inside or out! This is one of the BEST simple fall decor ideas and one that you can't skip.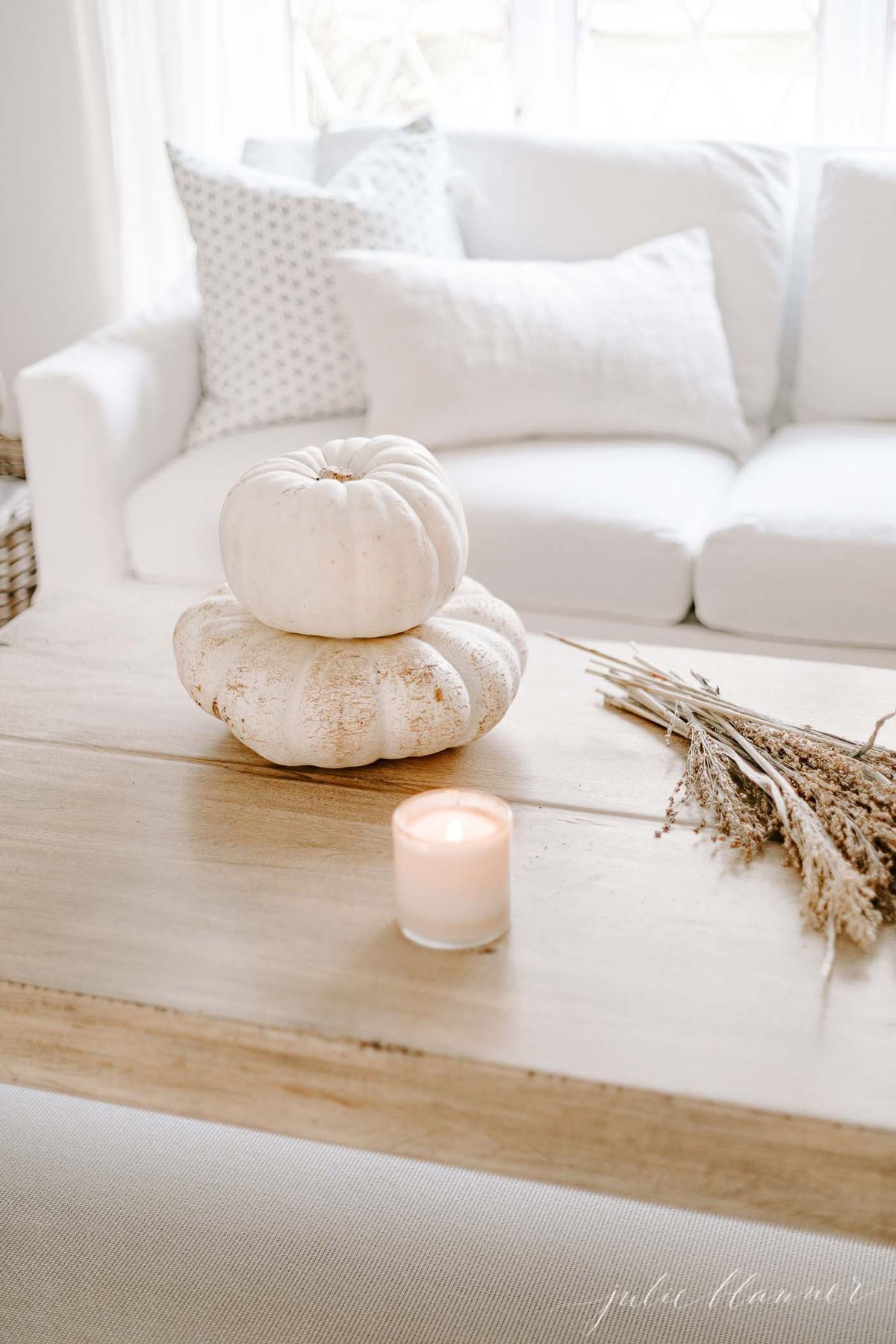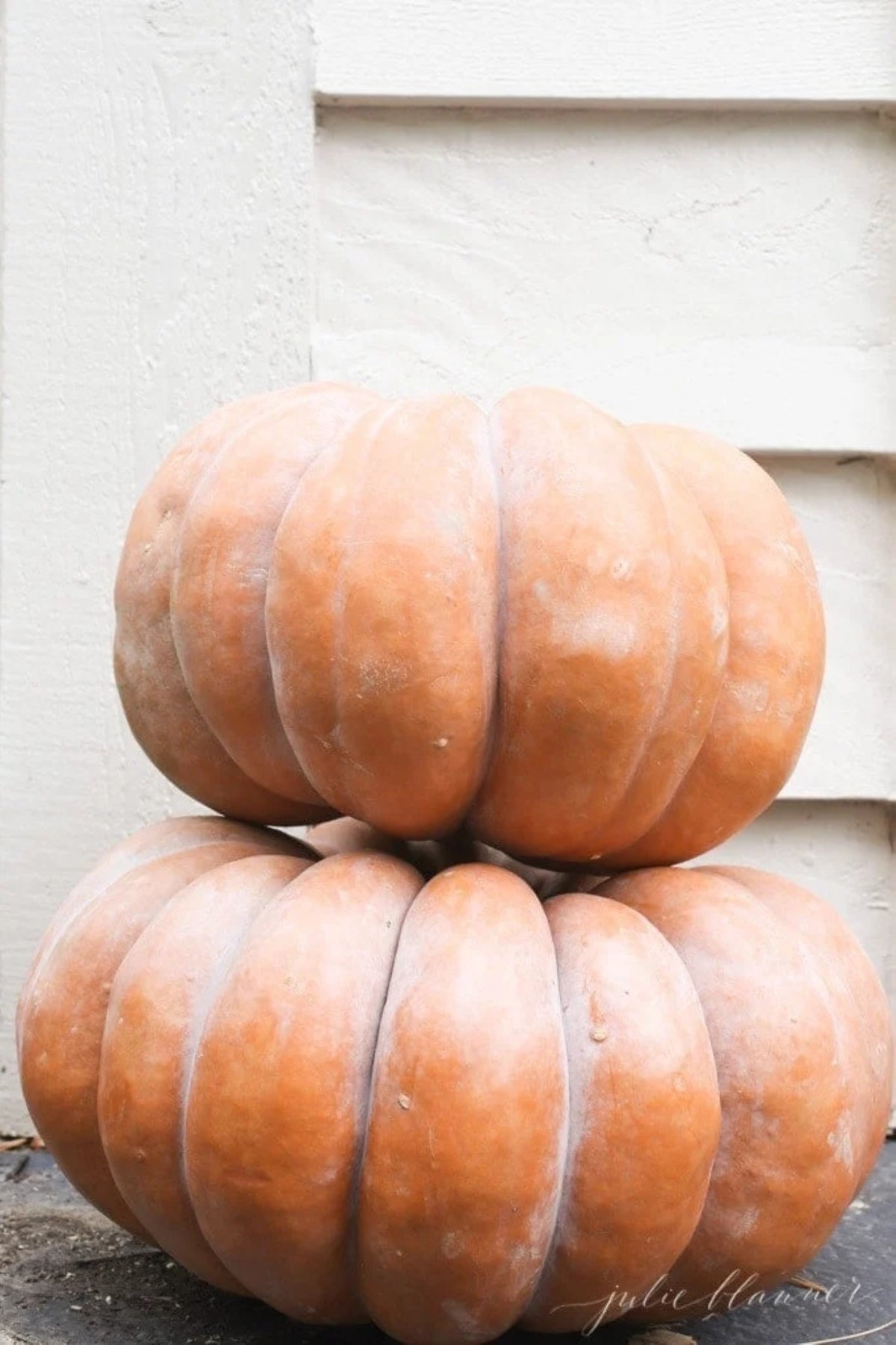 Use Battery Operated Candles
Many of these can be used indoors or out – perfect for a warm, cozy glow that accents all your fall decorating beautifully. See more inspiration in this Outdoor Movie night post!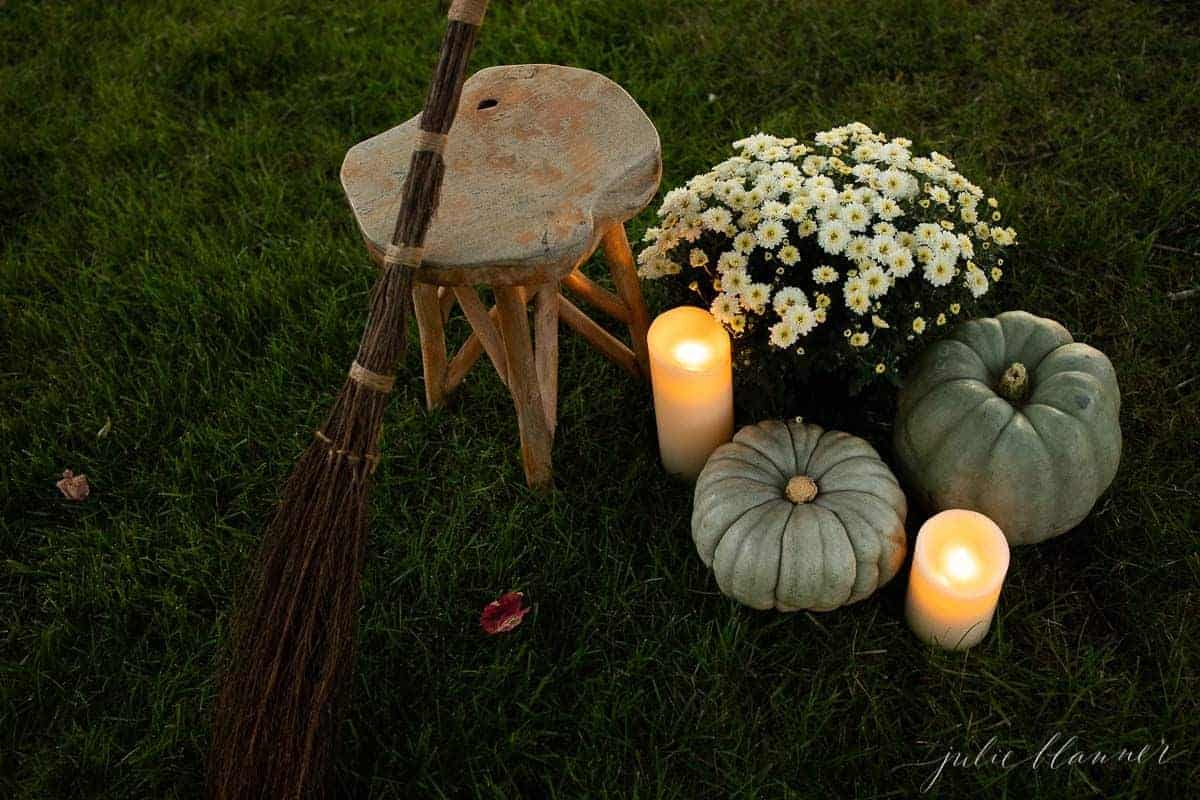 Hang Sparkling Lights Outdoors
In addition to candlelight, you can hang magical sparkling lights near a firepit or anywhere you want to add a little fall twinkle! See more outdoor fall decorating ideas here.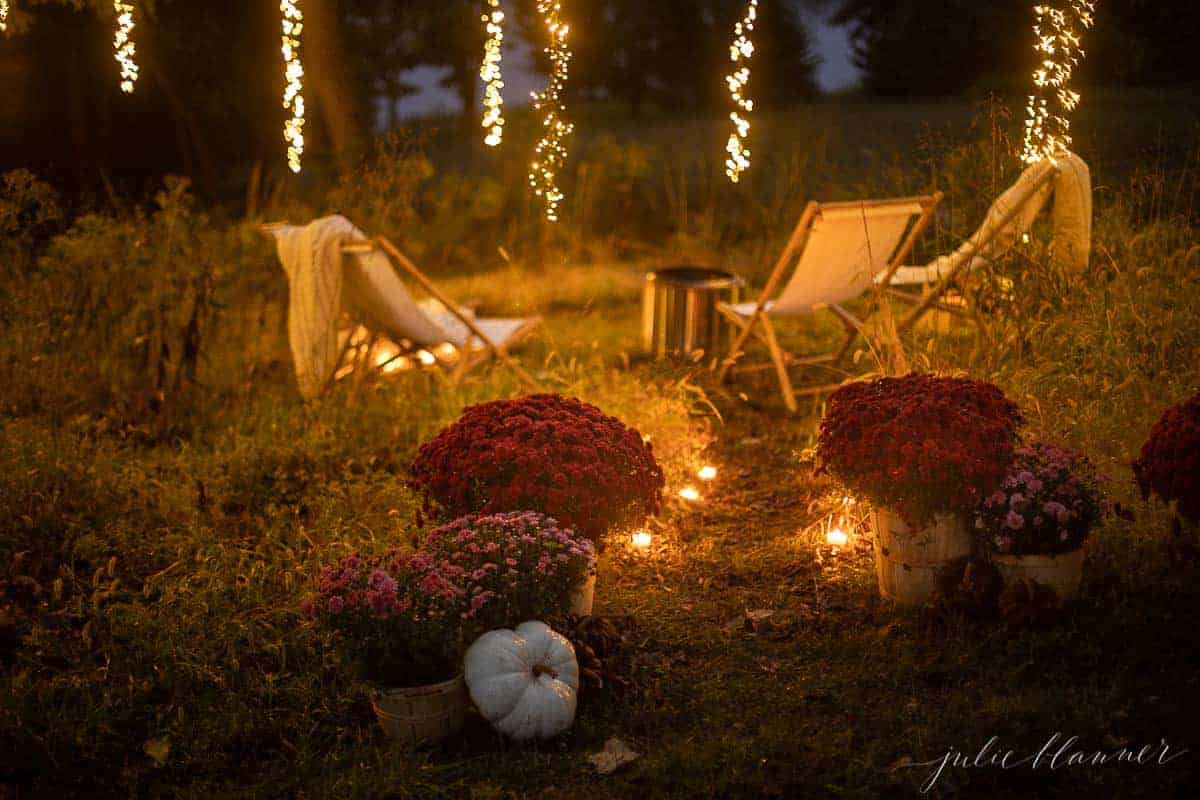 Make a Dried Corn Centerpiece
Tie ears of dried corn around a vase filled with a candle for a beautiful fall glow.
This dried corn centerpiece is easy to make and adds so much charm to your home for Thanksgiving or the entire season. Or, use dried corn down the center of a table and enjoy it with Thanksgiving flowers for the entire season!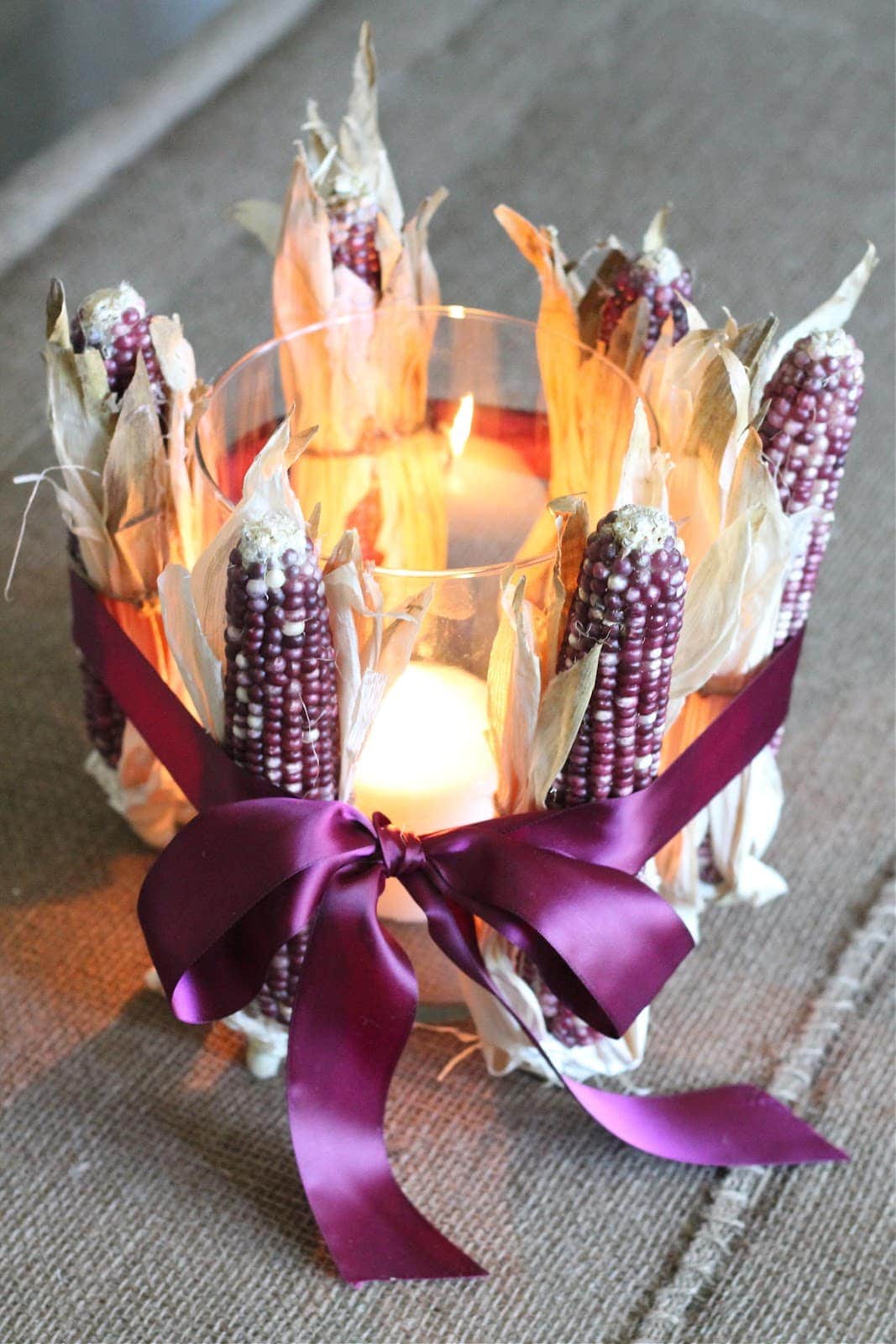 A vase of dried wheat or sorghum (available at your local farmer's market) adds a hint of fall color to any room of your home.
Bonus? They dry in place and last for months.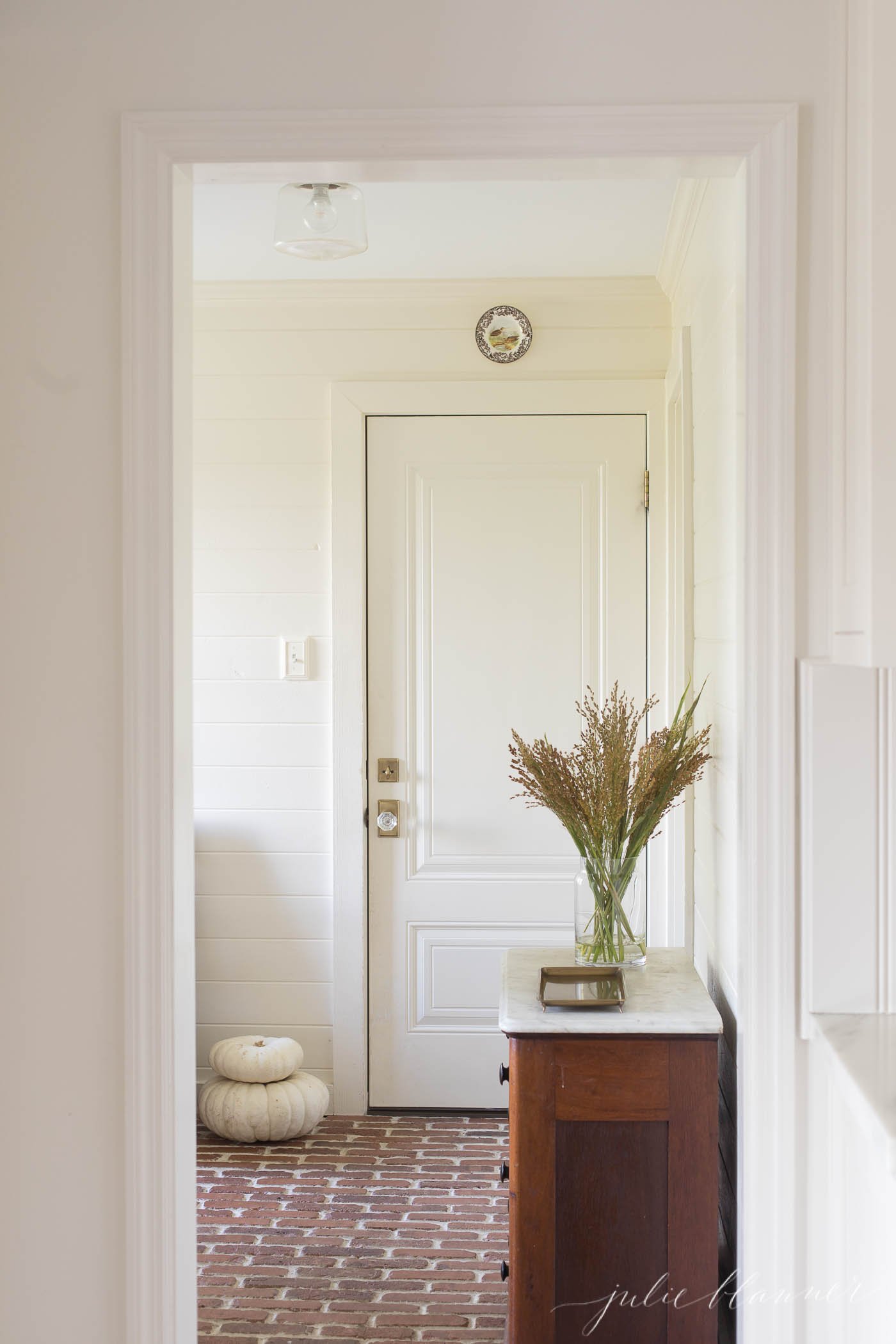 Use Firewood as Decor
This is one of those cozy elements that is both beautiful and functional. I like to add firewood in baskets or stacked, indoors and out.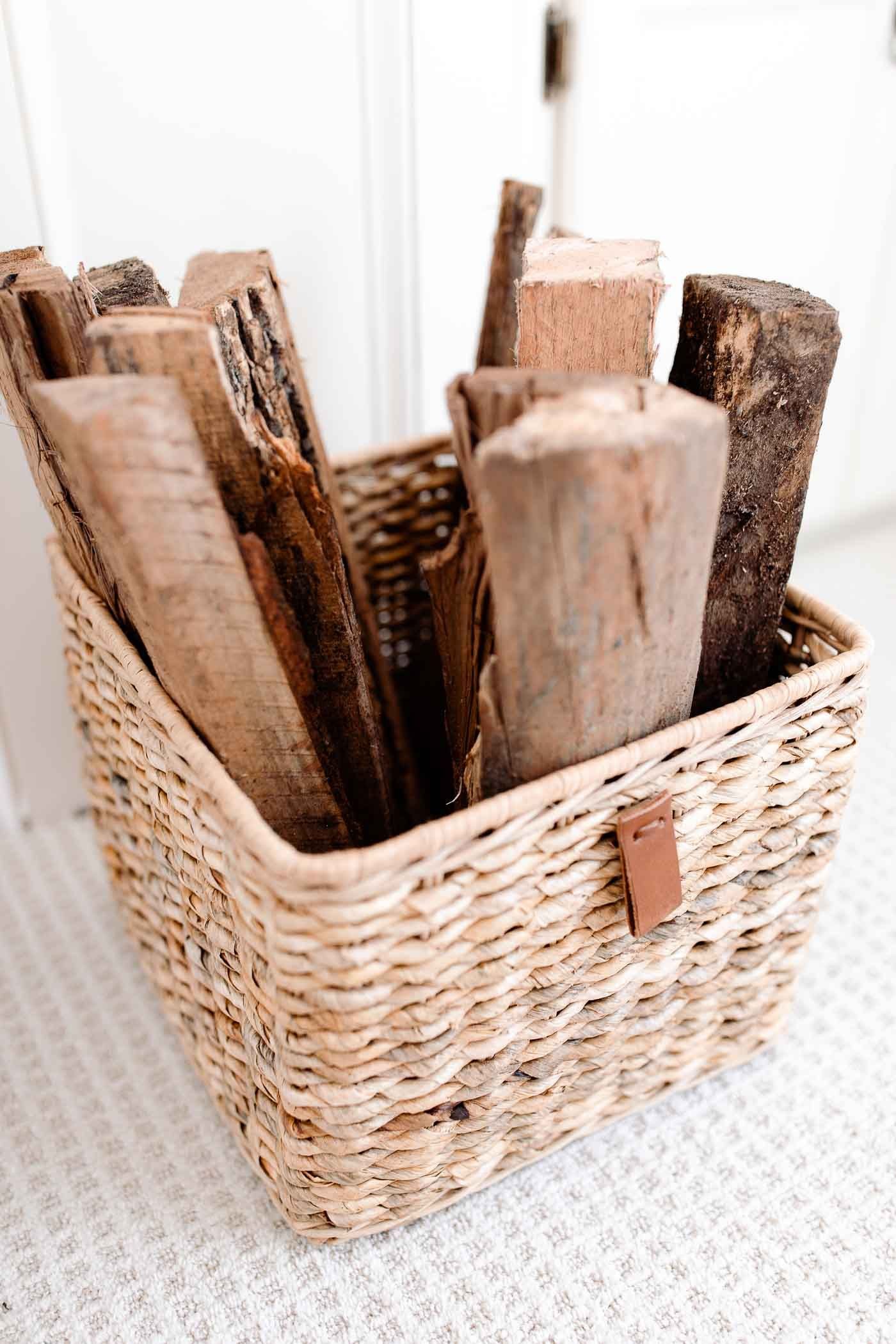 Speaking of firewood, did you realize it's the perfect addition to your fall and winter planter designs on your front porch? Follow this easy tutorial for a charming addition to your home entrance that can last both seasons!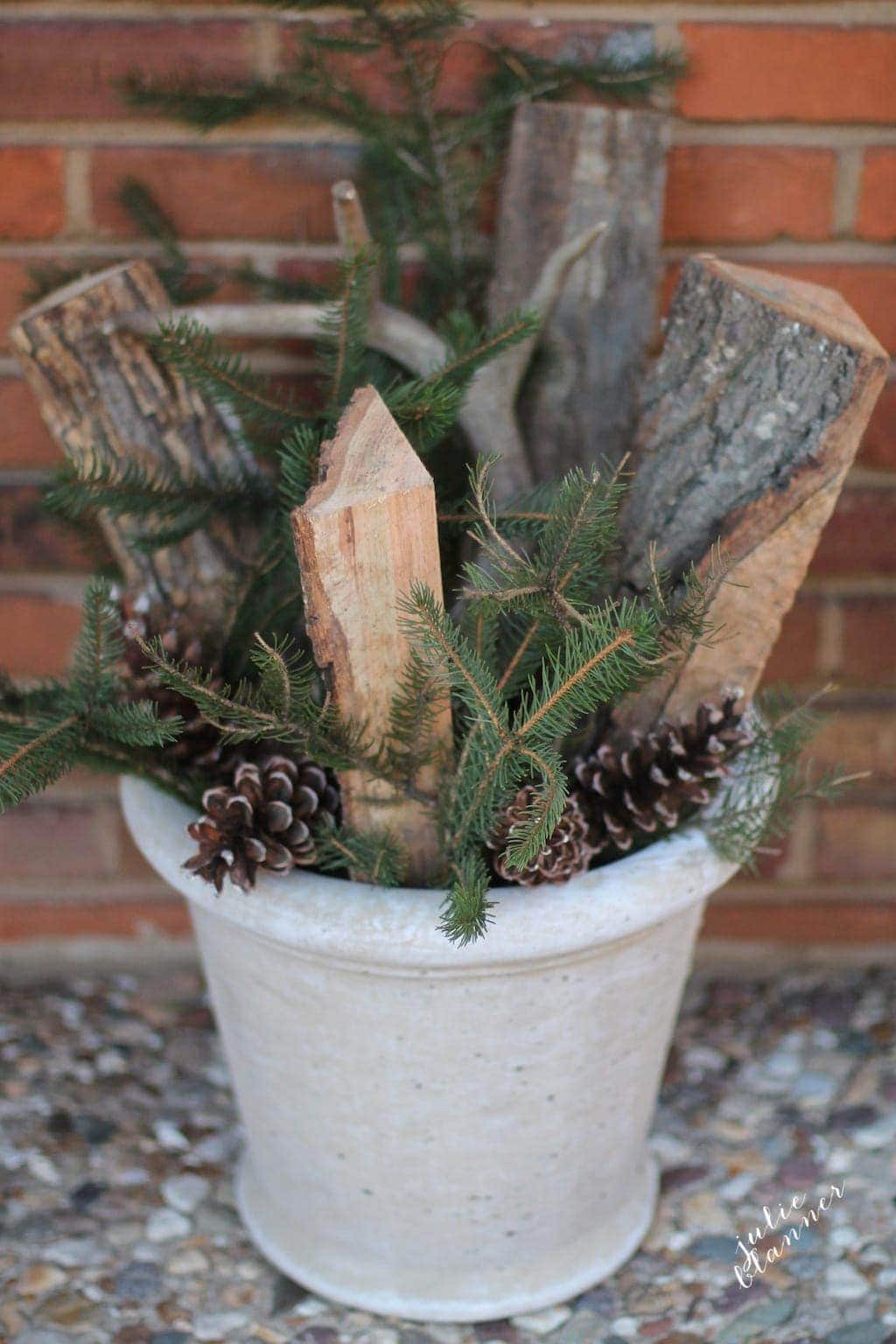 Add Cozy Blankets
A chunky sweater blanket or a textural cozy blanket of any kind can really bring in all the autumn vibes! Add cozy blankets for the most functional fall decor idea!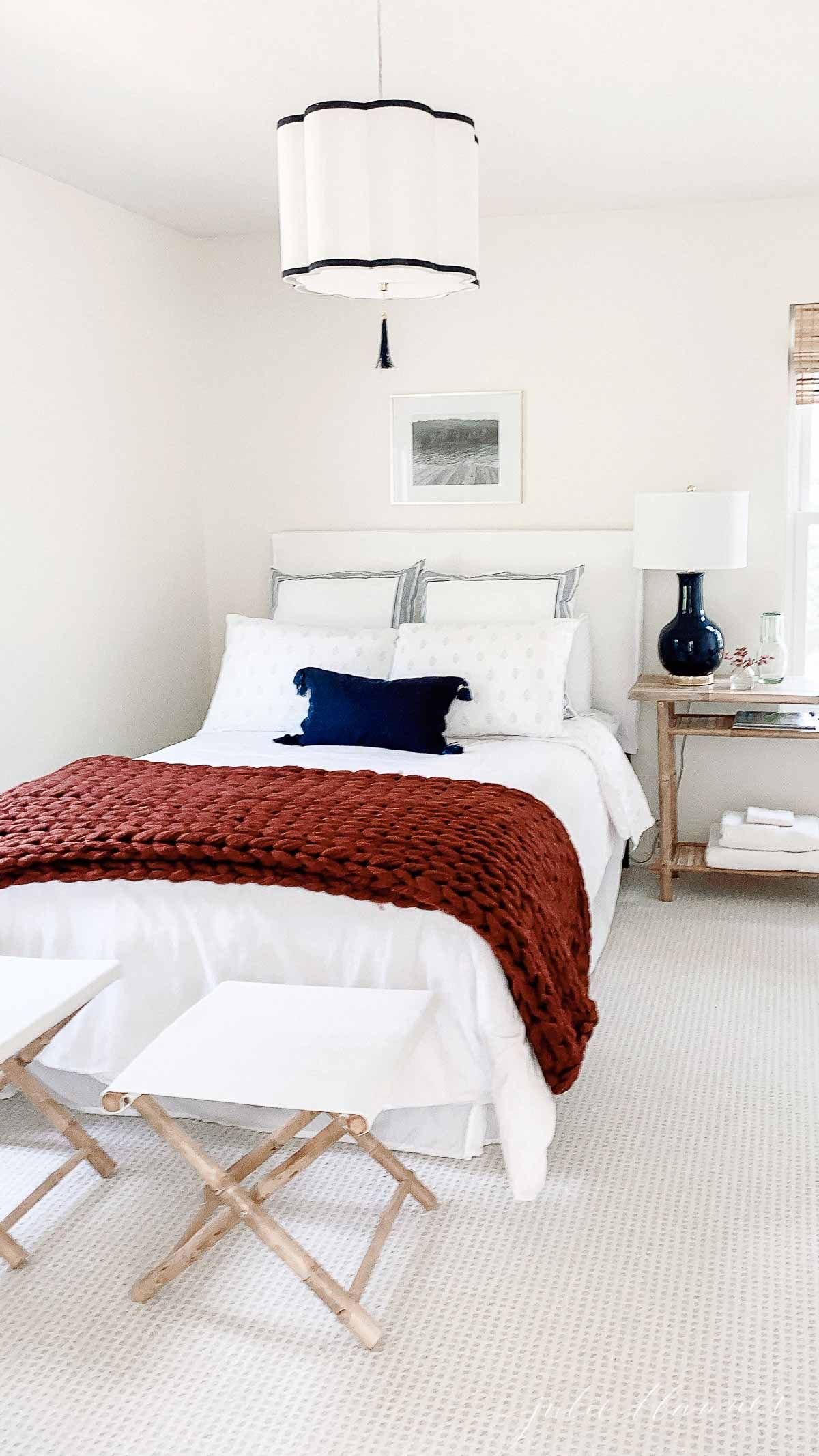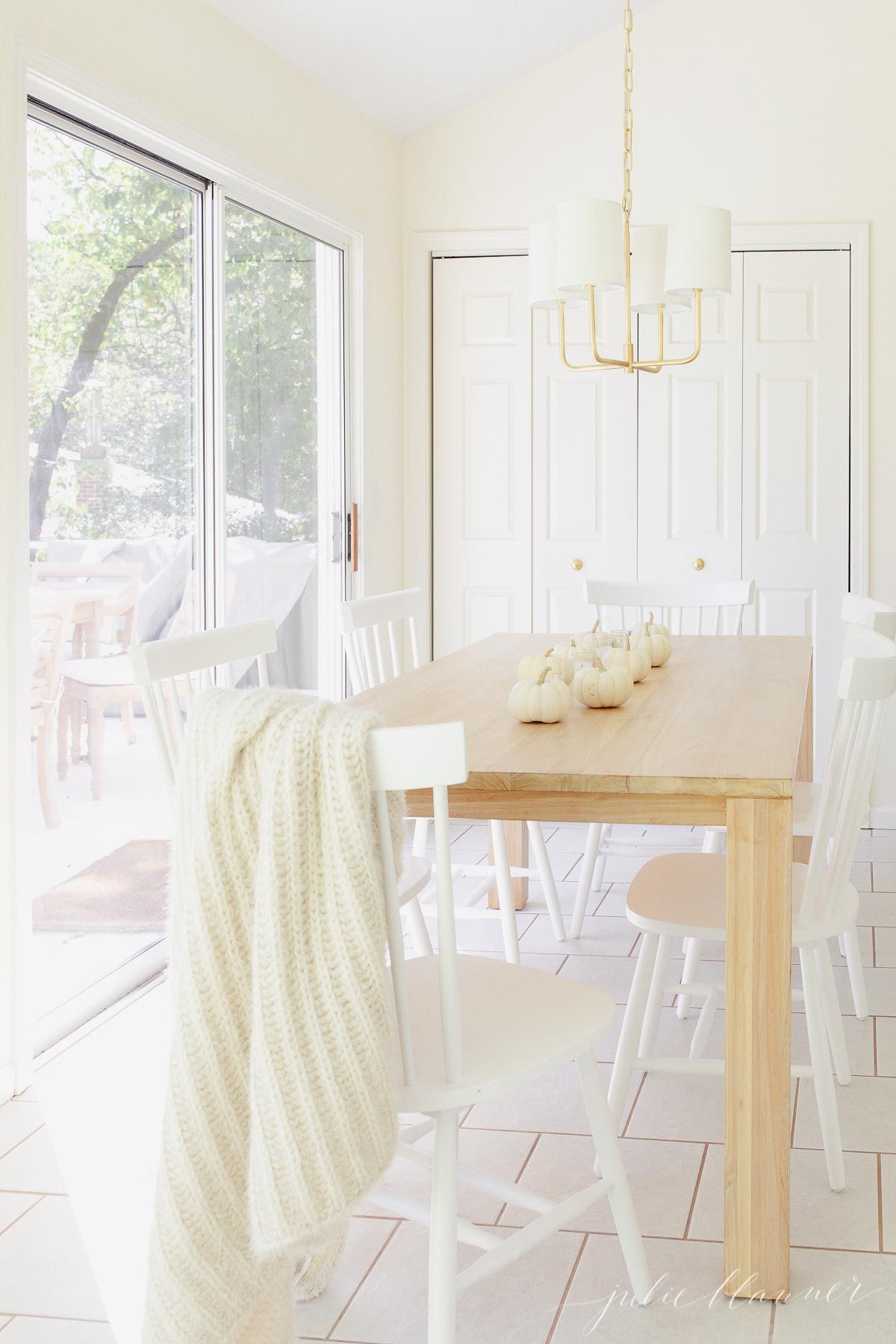 In the same vein as the cozy blanket additions, don't forget to change your pillow covers for fall! This is one of my favorite tricks for updating a space for the seasons – and it's affordable and sustainable, too.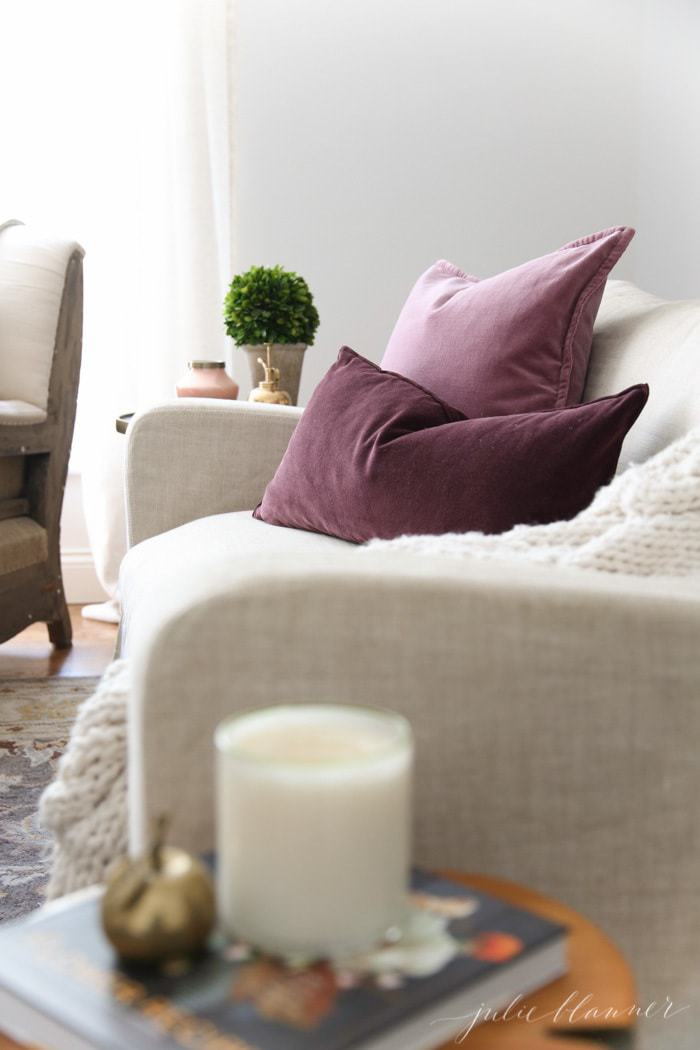 Add a Fall Wreath
Learn how to make a wreath or simply buy one that you love. This is one of the easiest fall decor ideas – in fact, I'll often just remove our art work and add a seasonal wreath in that spot for instant charm. It works for both fall and winter looks!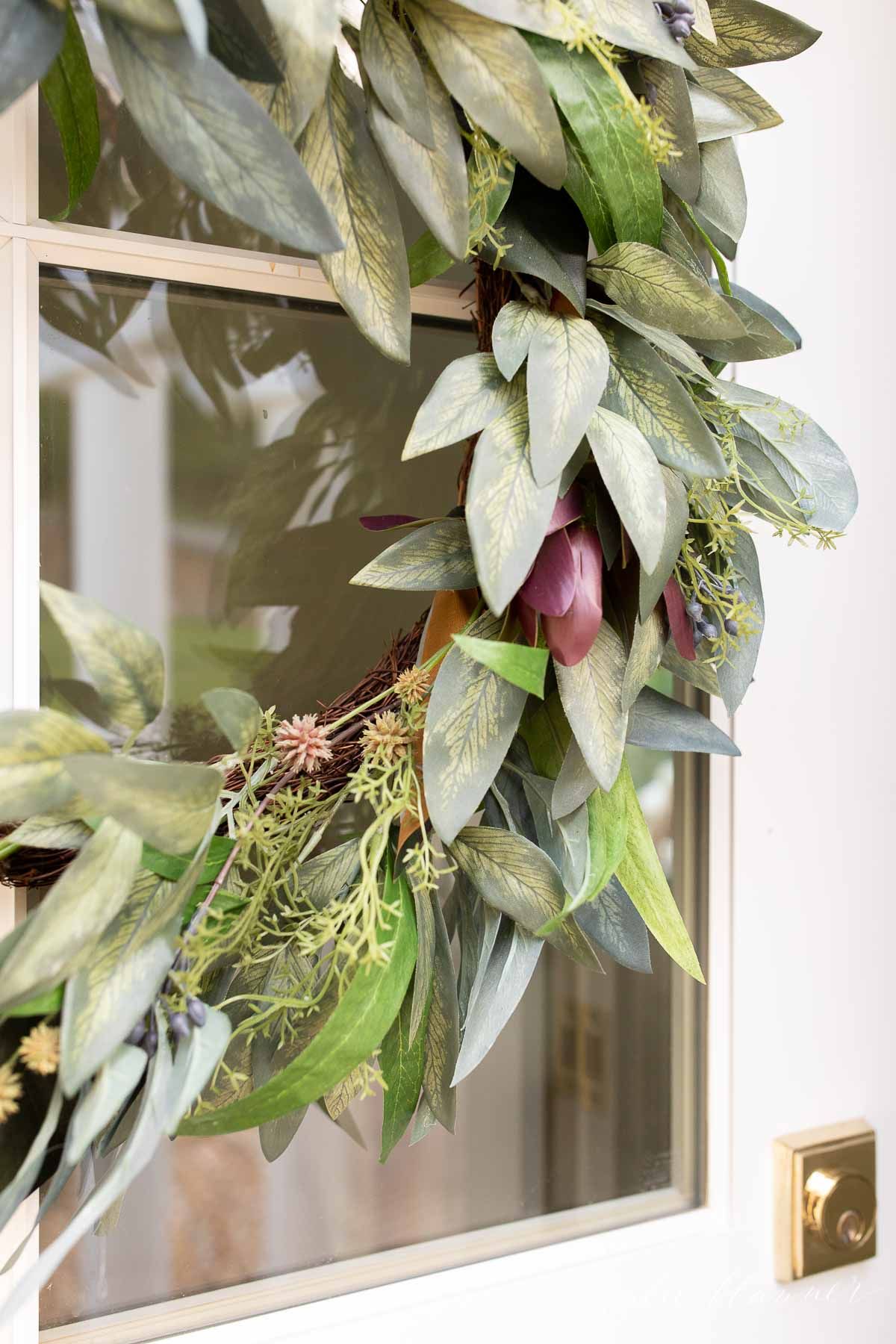 Switch out Art
One of the easiest ways to create a fall ambiance is to change the art on your walls. Find free printable art or simply add new autumn pieces to your current nails on the walls so you don't have to fill in any holes!
I've got so many art inspiration posts. Learn about the best Free Art Sources, and find out Where to Buy Art for the Frame TV.