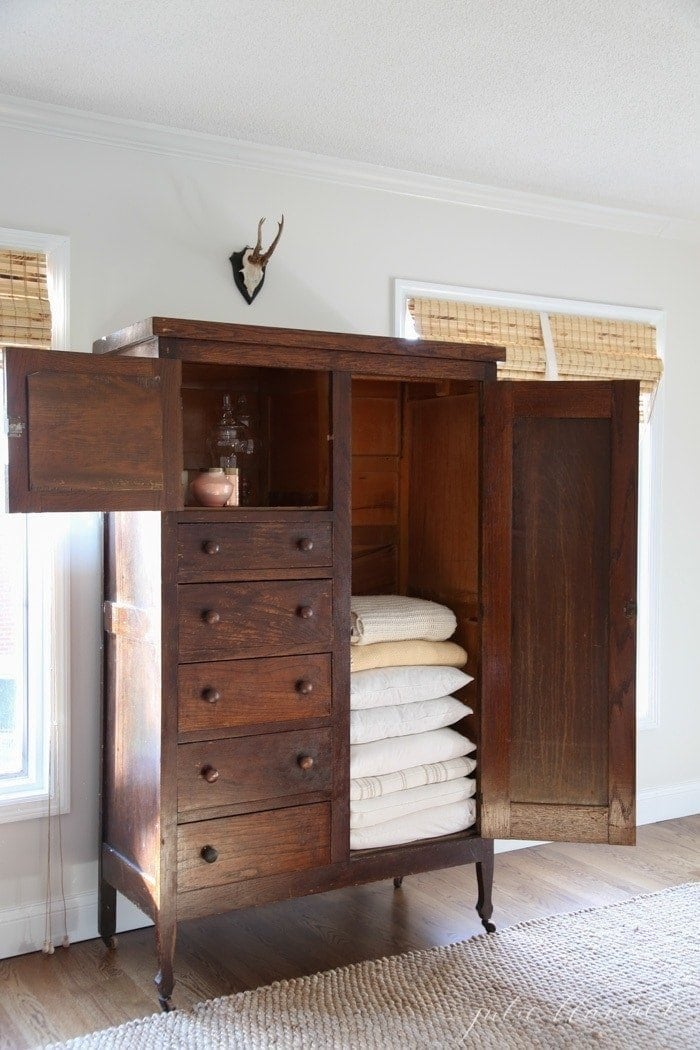 As I've been designing our "new" home, I have been analyzing our storage and organization needs, especially since we've removed a few walls which included 2 closets and a lot of cabinetry. Thoughtful organization goes a long way for maintaining a clean, clutter free home and my sanity. I usually start by rethinking pieces we already have and love whenever possible. My antique wardrobe is a family heirloom. Upon moving into our home, I decided to repurpose it from Ani's "dresser" to a linen cabinet in our family room. It nestled in perfectly between two windows and is one of the first things you see when you enter our home, giving it a little warmth.
One of my guilty pleasures in life is transitioning pillow covers, throws and candles with the seasons, updating the color palette, textures and scents throughout our home. Rather than store them in bins in the basement, I like to keep them accessible, so I turned the wardrobe into a functional linen cabinet.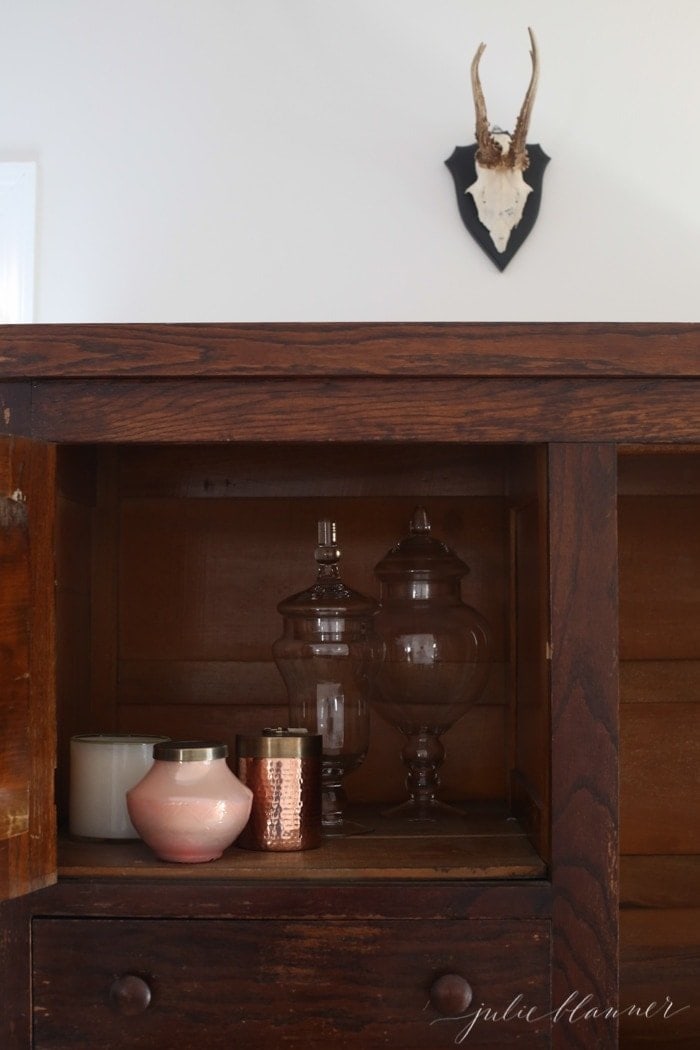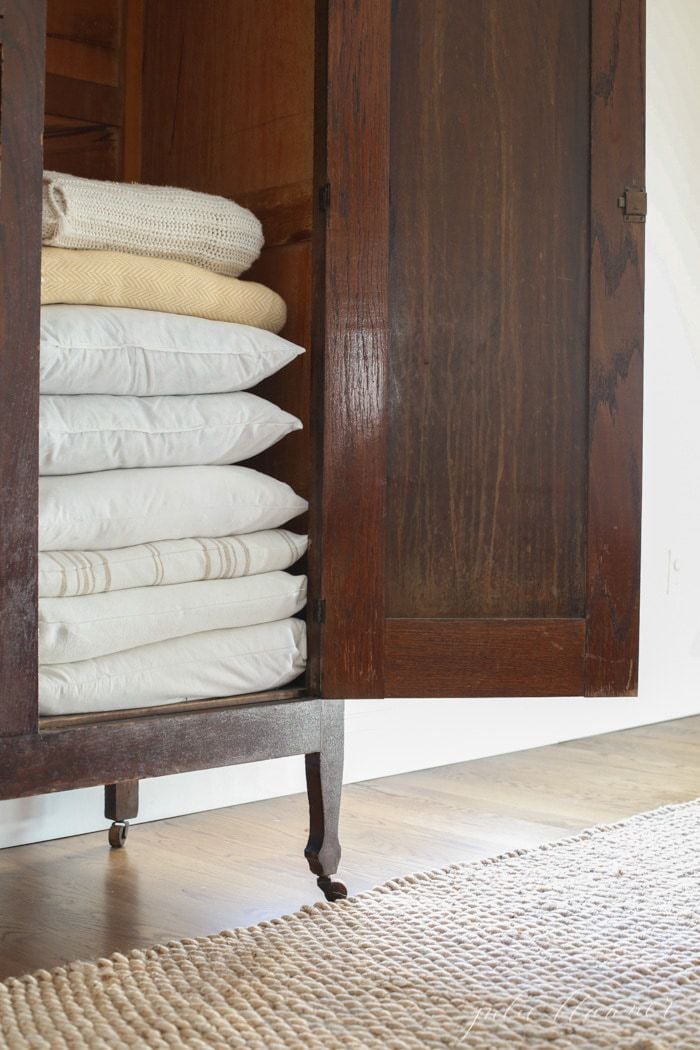 There's plenty of room to store excess pillows and if needed, a few guest coats.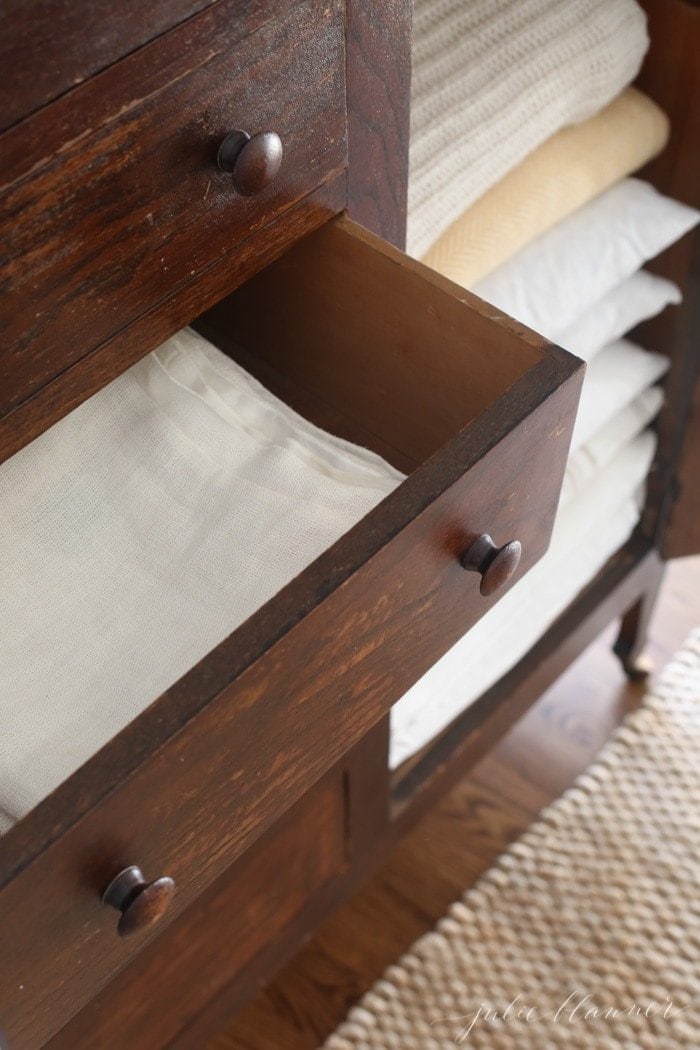 I've organized pillow covers by season and size so that when I'm in the mood to update them, it just takes a moment.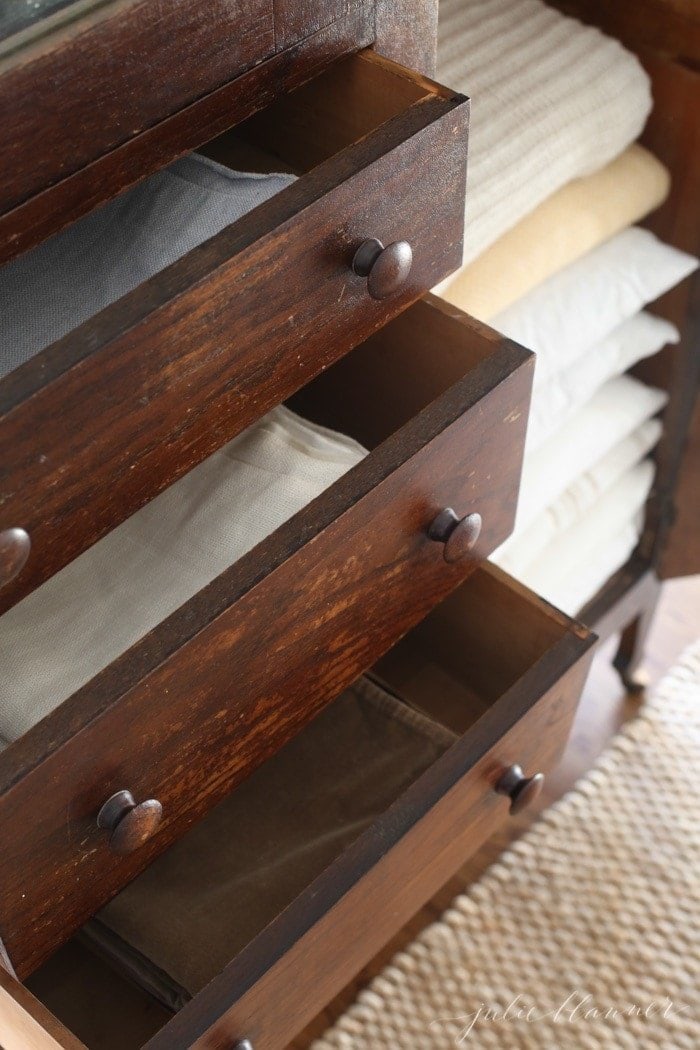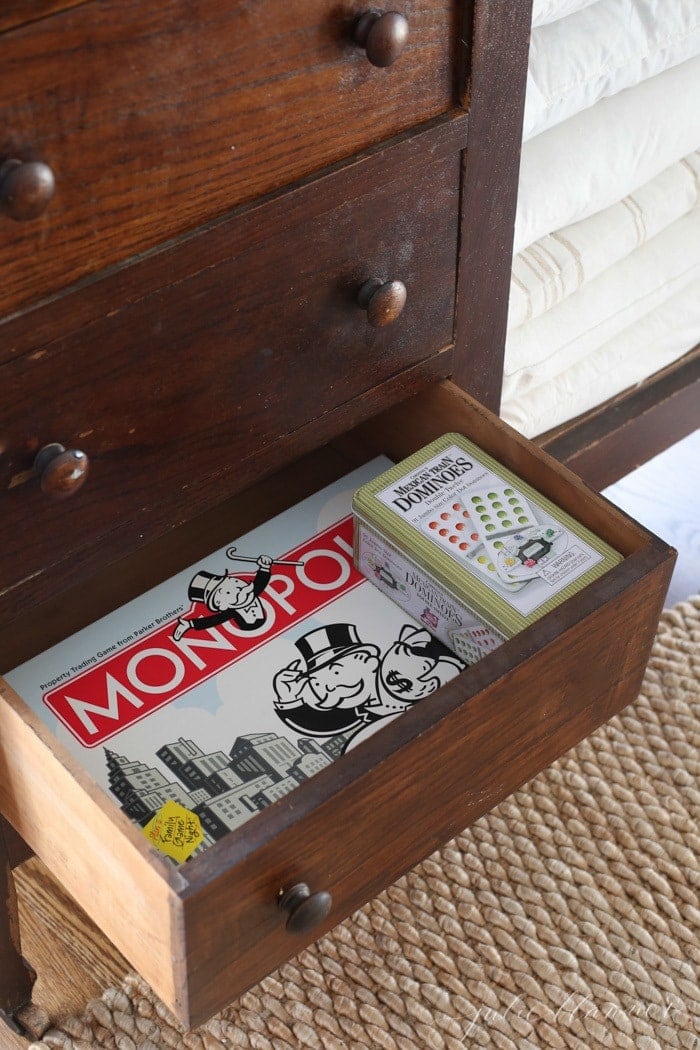 I also use the linen cabinet to store a few of our favorite board games, utilizing every last inch.
You can rethink an old dresser, sideboard, or wardrobe that you own or find or turn a cluttered closet into linen cabinet with very little effort. I love that ours is fits into our decor and serves a purpose. I'll be sharing more of our home organization this month as we try to move on from construction and into function. Three days of rain has proven to be great motivation! Do you plan to organize this month?
rug | herringbone throw | pillows | linen pillow covers | velvet pillow covers | blinds
LET'S CONNECT!
instagram | newsletter | facebook | pinterest