Easy Fall Decorating Ideas you can integrate into your home.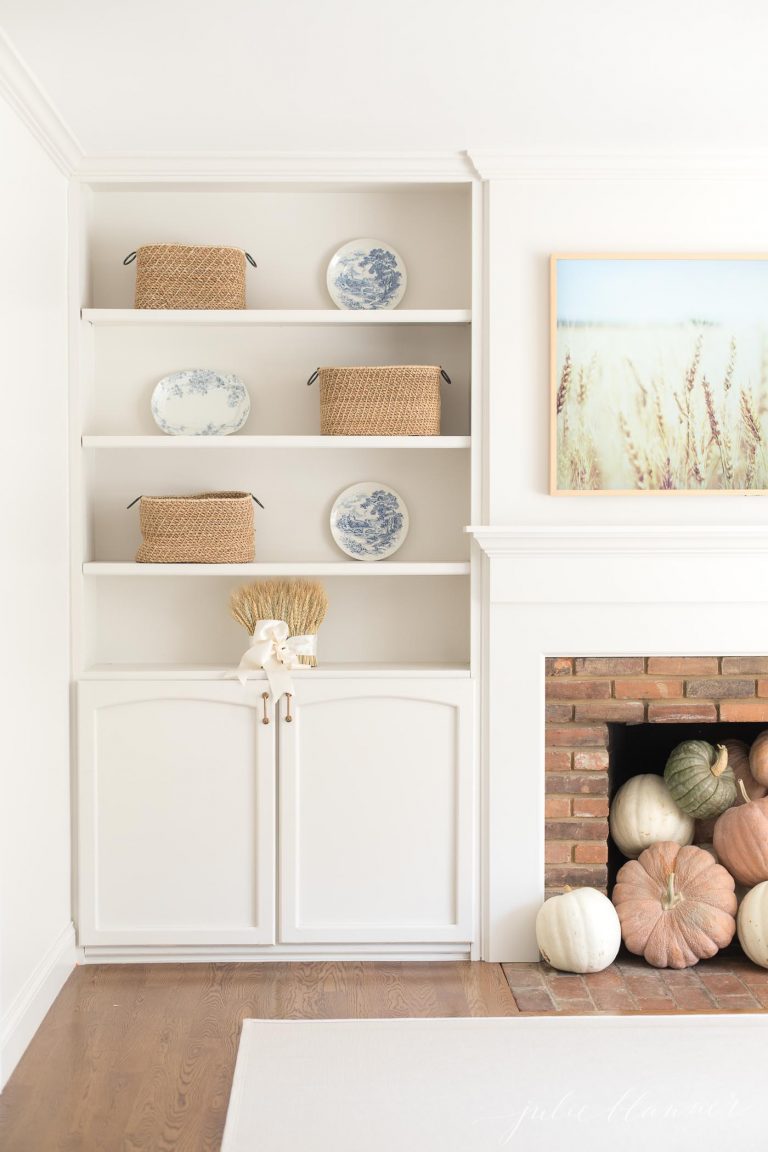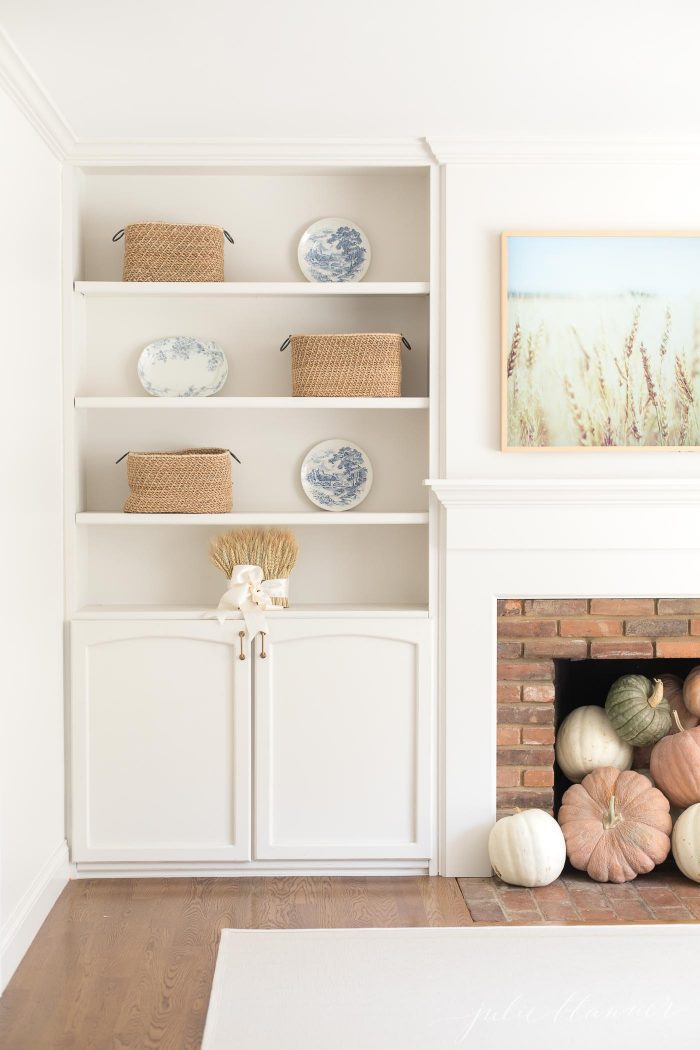 After 10 years of sharing our fall decorating ideas, I wonder if you'll ever tire of them. But each year as the season rolls in, we begin to infuse our home with fall so I may as well share, right? After all, "Shared joy is a doubled joy."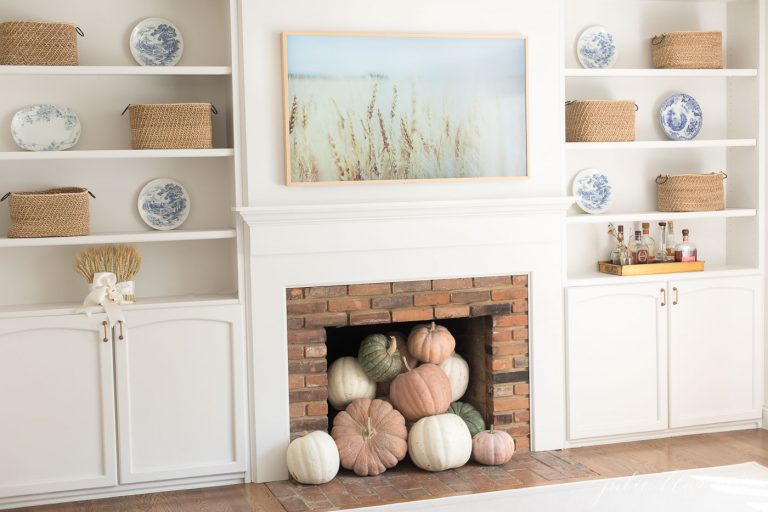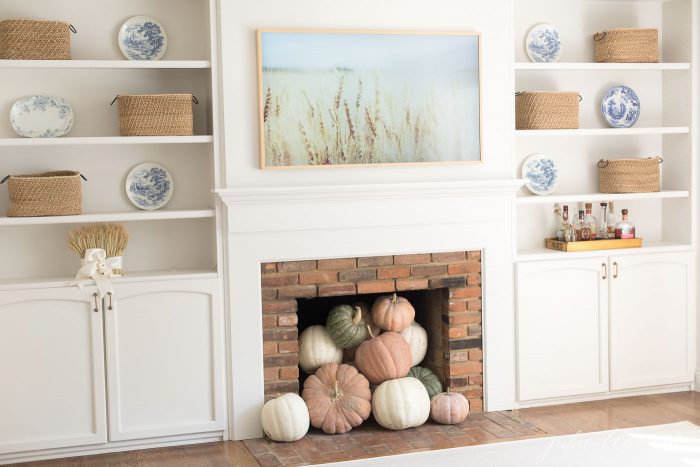 That's exactly what these simple Fall Decorating Ideas bring me – joy. Little hints of the outdoors brought in along with added comforts.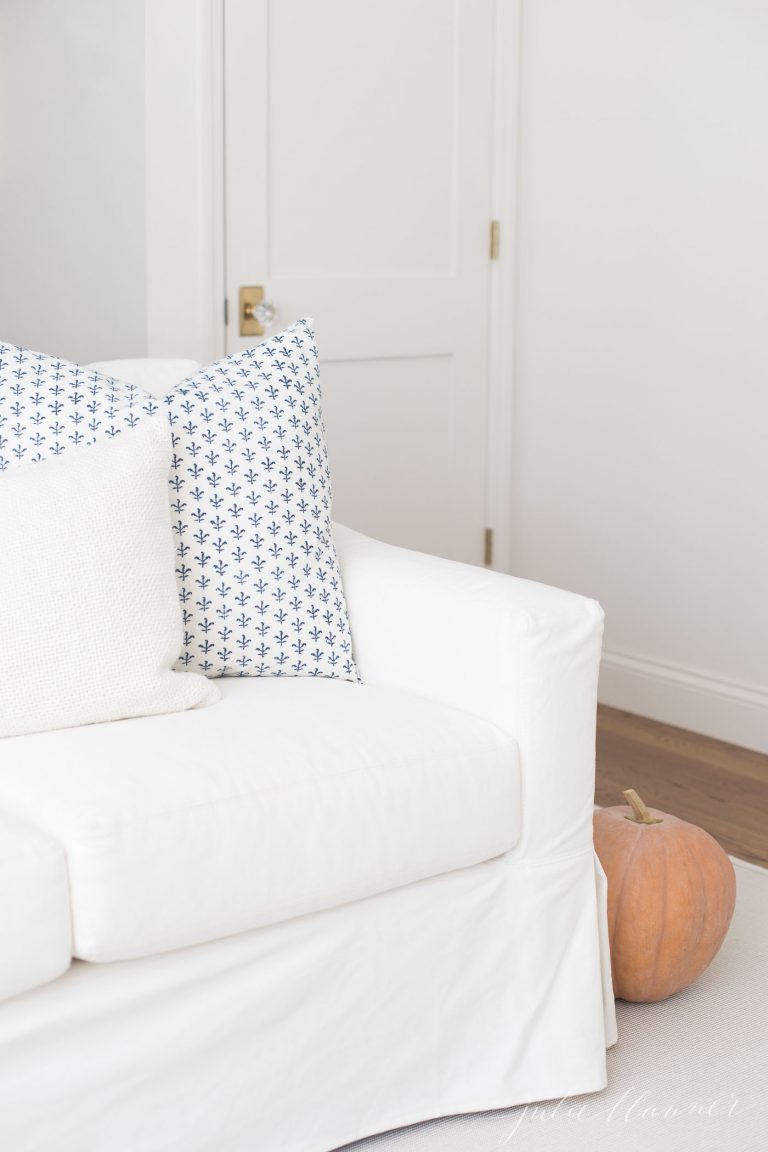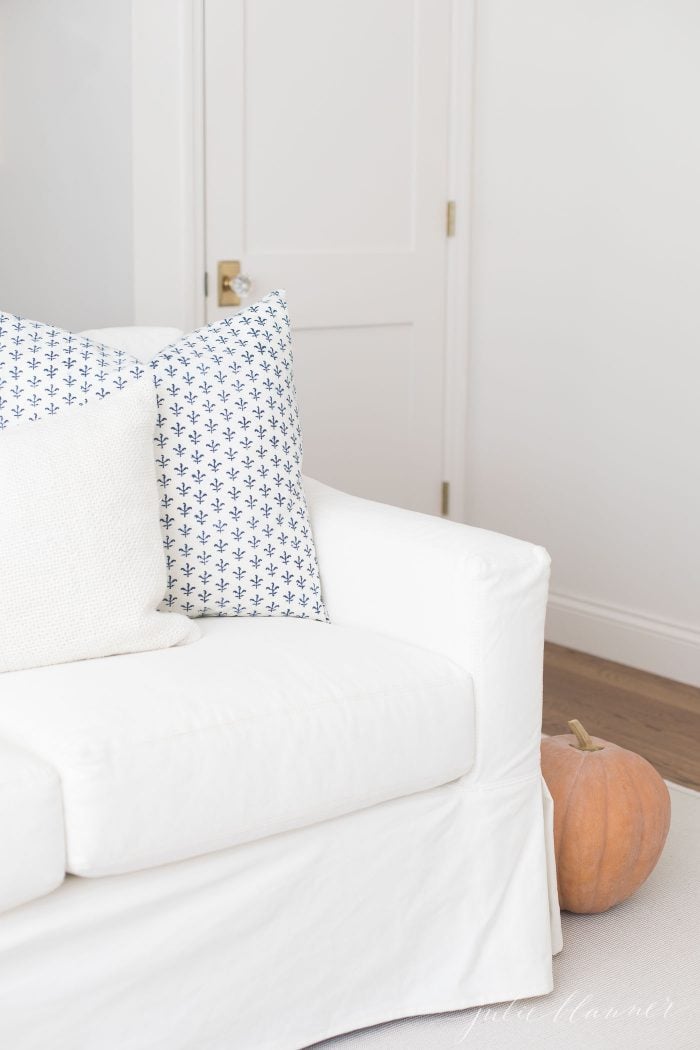 This year I decided to try something new and I'm not sure how I feel about it yet. I refrained from purchasing new all new pillow covers and throws in favor of our traditional blue covers. Our linen cabinet is overflowing with covers from seasons past. I really wanted to incorporate beautiful golden hues, but decided to add fall colors in other ways. Waste not, want not.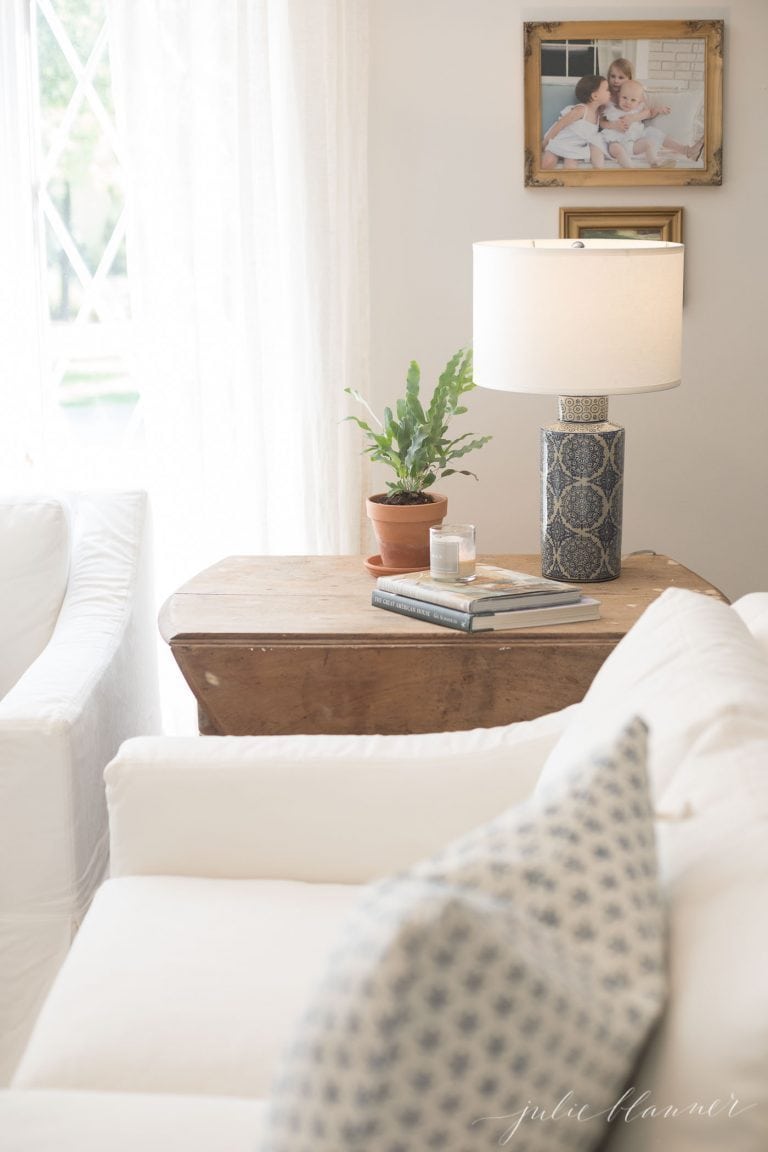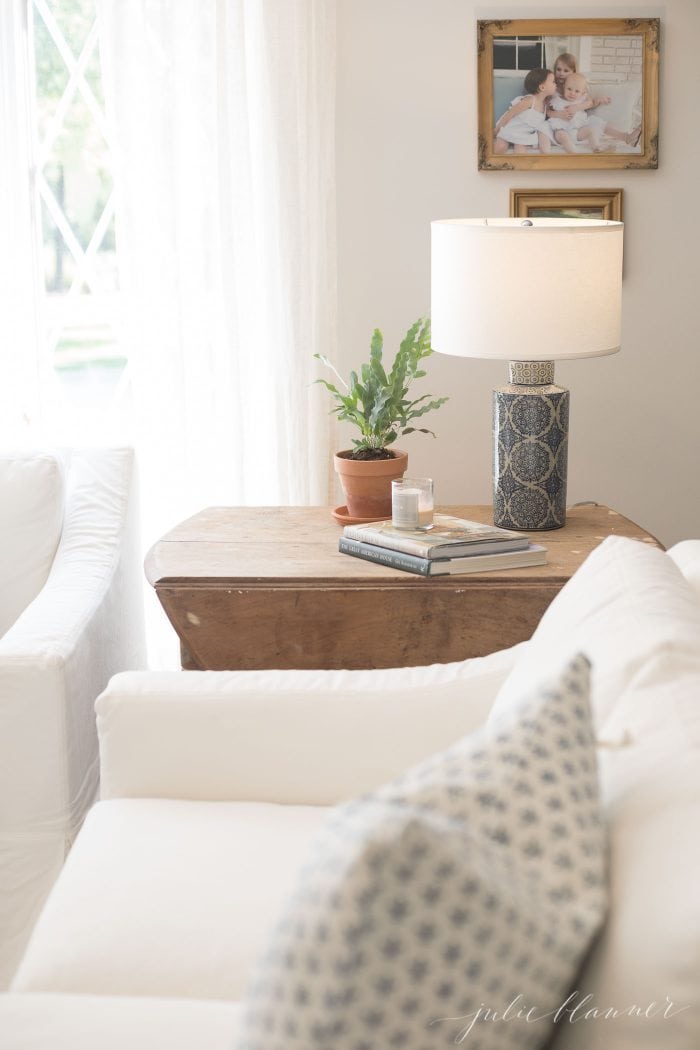 You don't have to completely redecorate your home to decorate for fall. In fact, it's the mere addition or replacement of a few items that can transition your home from one season to another. I did however update one pillow cover to add in a little texture.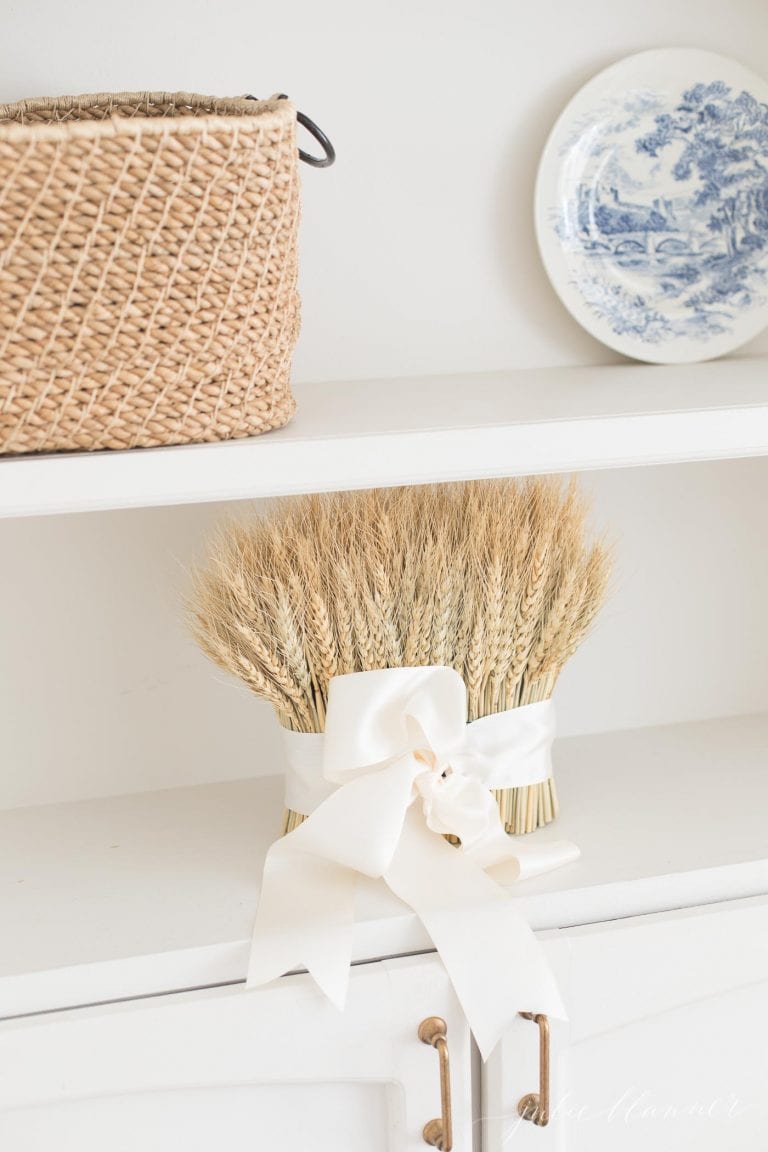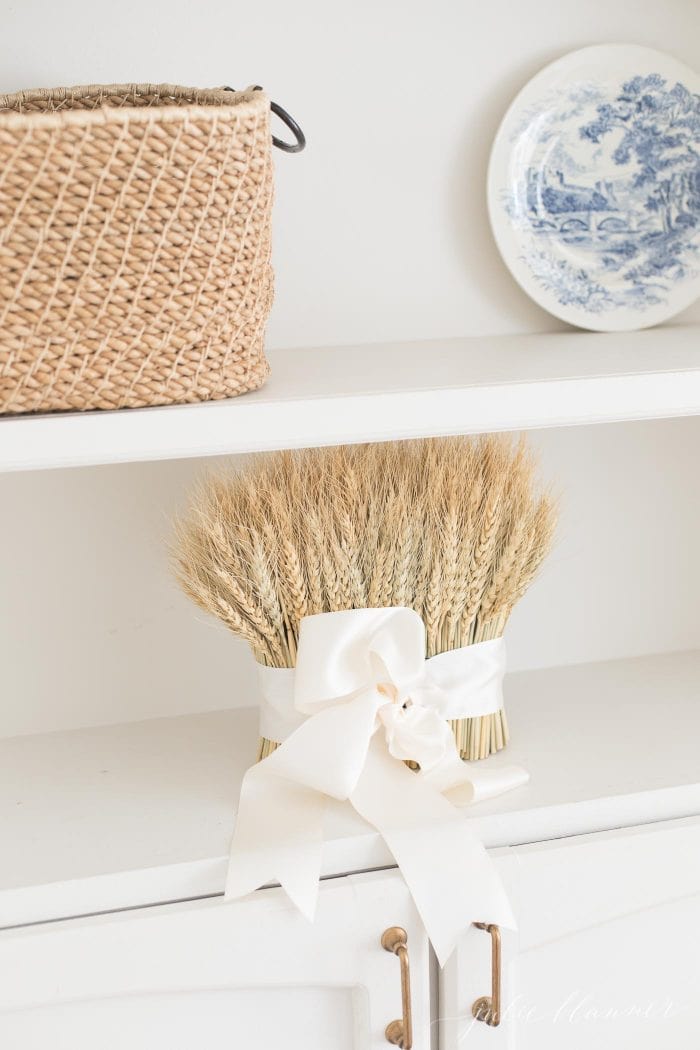 The way the sun illuminates wheat in the fall while it sways in the wind is one of the most quintessential fall moments for me. It's the perfect season to take a drive past wheat fields or a walk through them. I added a bunch of wheat to our bookcases for a subtle touch. You can learn how to make your own wheat sheaf here.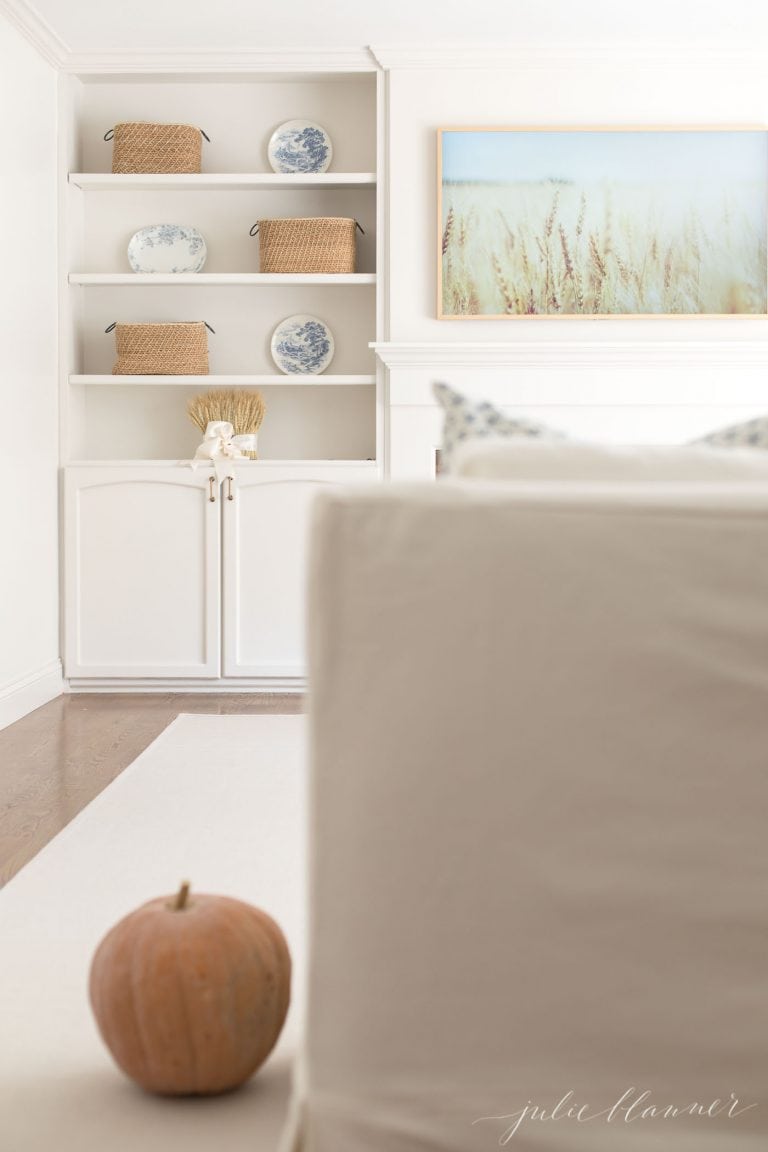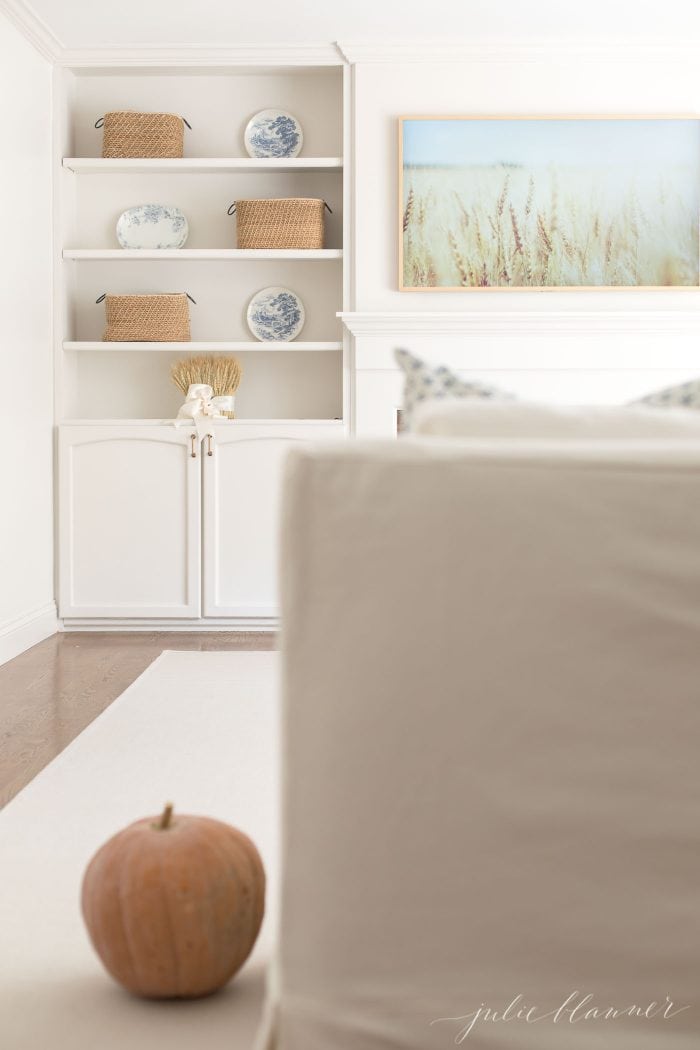 Each season I also update the artwork on our tv. While I often defer to one of the pieces that are readily available, this time I used a stock photo. It reads blue in photographs, but has a nice golden hue to it. Art is always an easy way to update your home, especially when it's just a click of a button.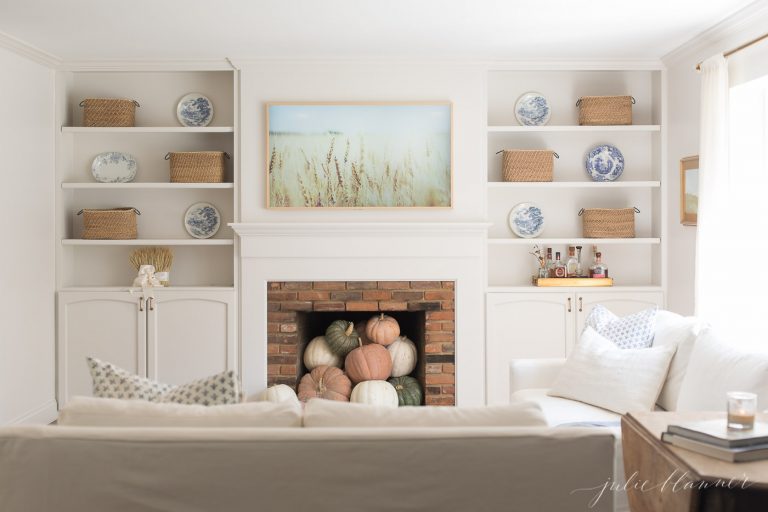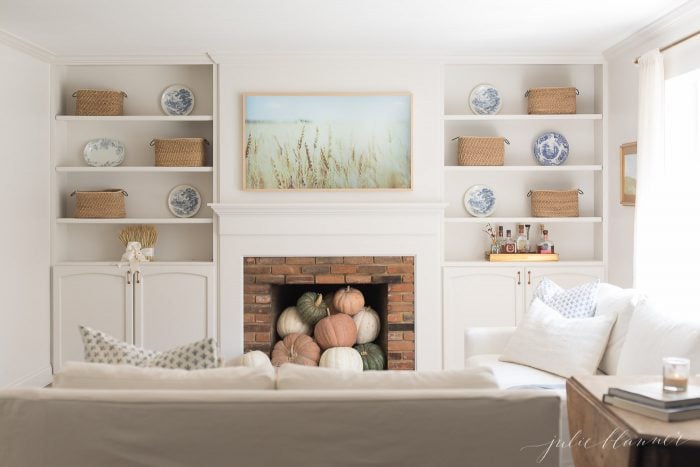 I also added a little branch from one of our crabapple trees in the backyard to our bar tray. It's another simple way to bring fall into your home without cost or effort. You may recall seeing this tray in our kitchen – things tend to move a lot around here as our needs change. If we're expecting a lot of guests, I set up a little bar so that guests can easily serve themselves, but primarily it remains in the living room where we have a bar cabinet and can make the occasional cocktail or pour a sip of bourbon.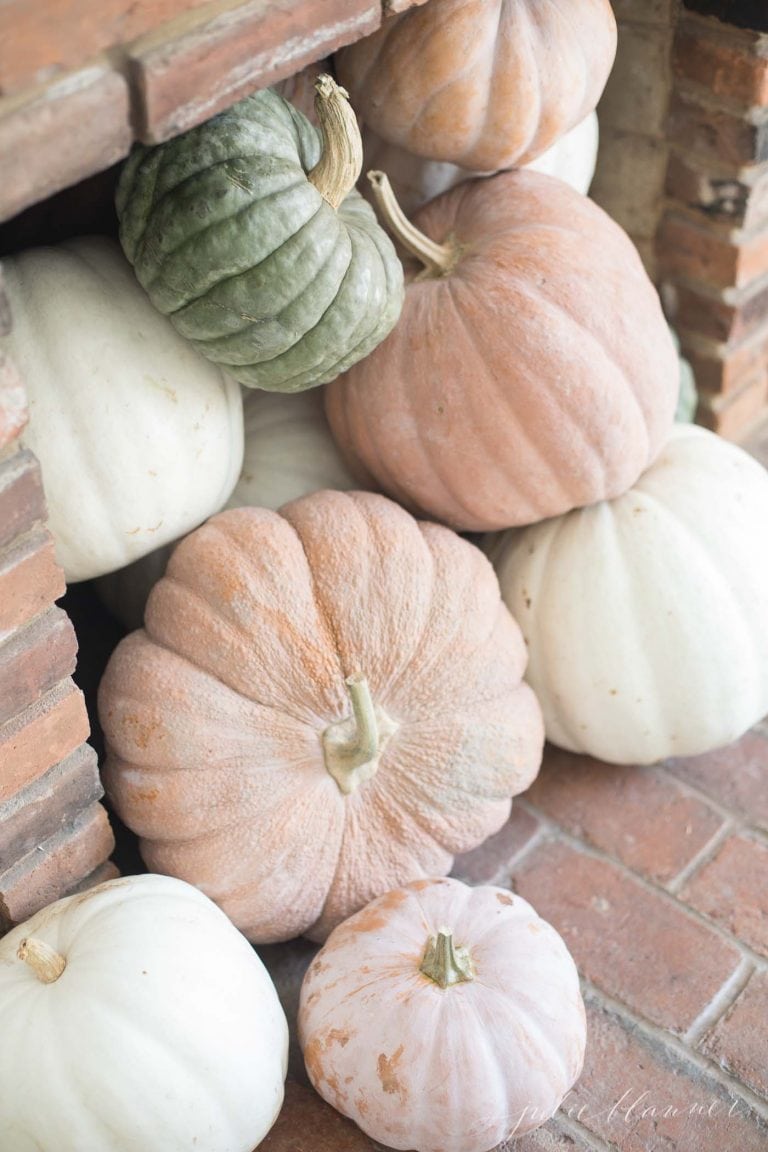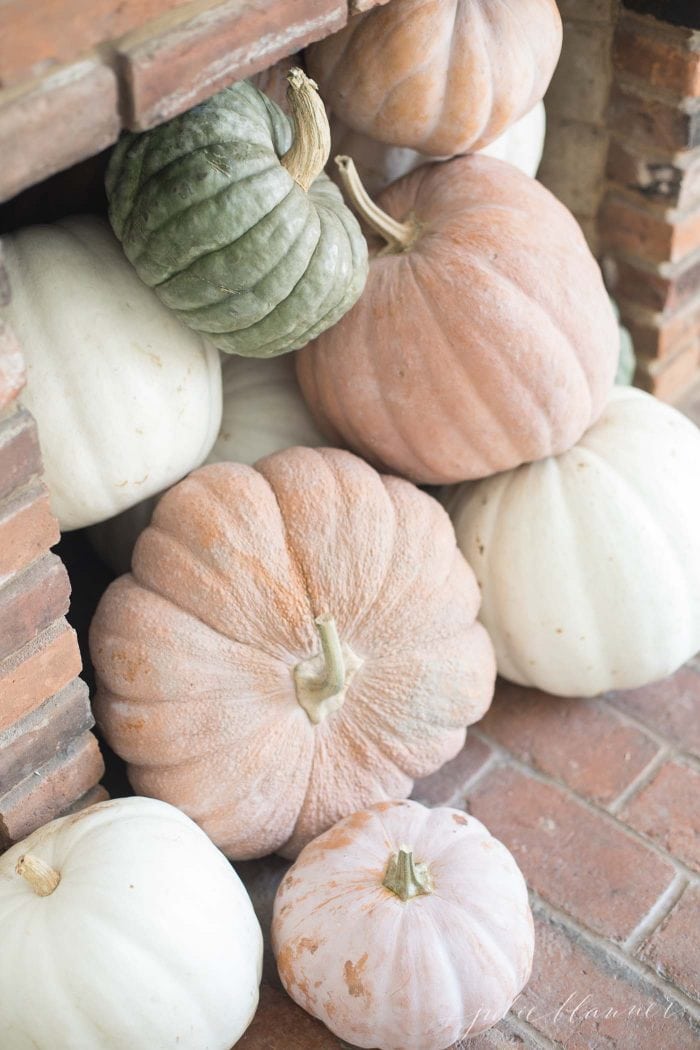 Finally, you may have noticed that our fireplace is overflowing – with heirloom pumpkins. I did this the last couple years and enjoy the color it brings into the room without consuming space in our small living room. You can learn how to create your own Heirloom Pumpkin Fireplace here!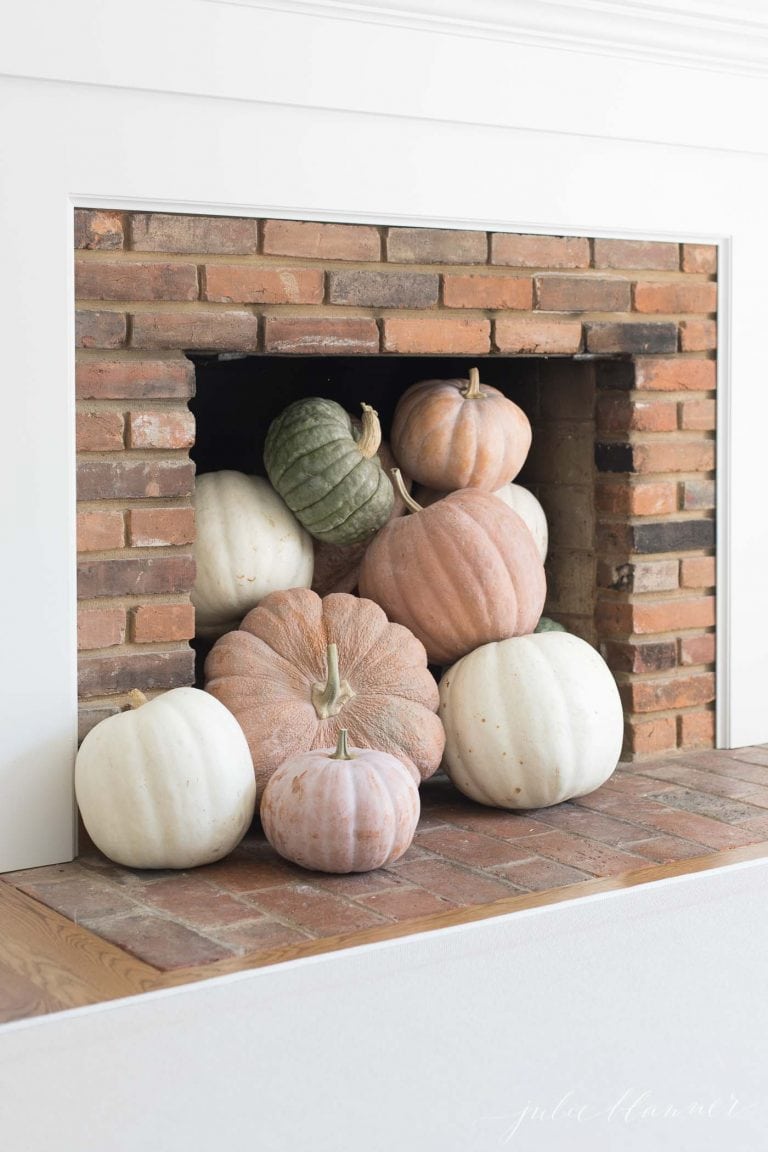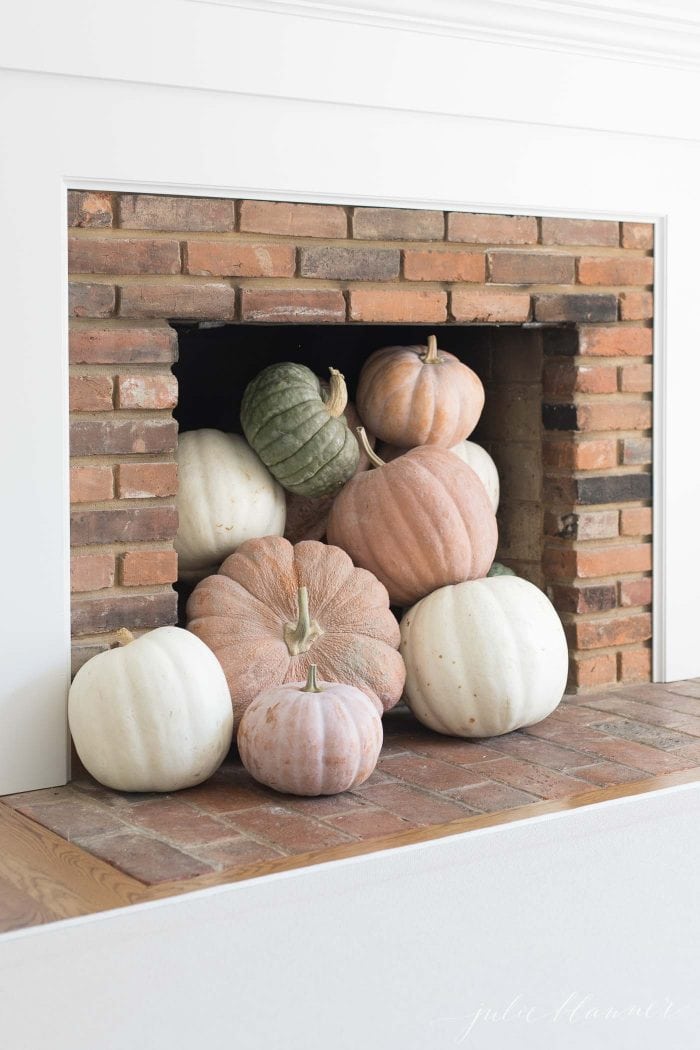 Fall Decorating Ideas:
Add texture.
Bring the outdoors in. Integrating organic elements brings a room to life.
Add layers / comforts to make it feel cozy.
Incorporate fall color through pumpkins, wheat, flowers, or pillow covers.
Looking for even more fall decorating ideas? Check out this space decorated throughout the years.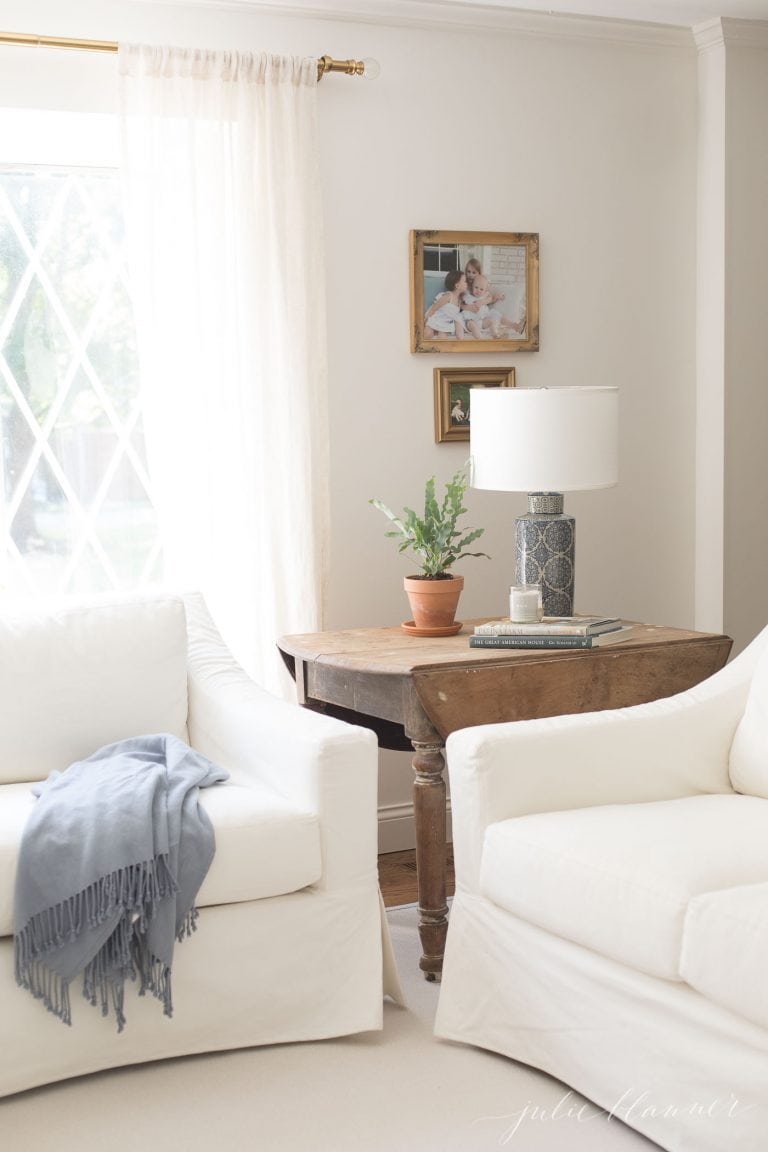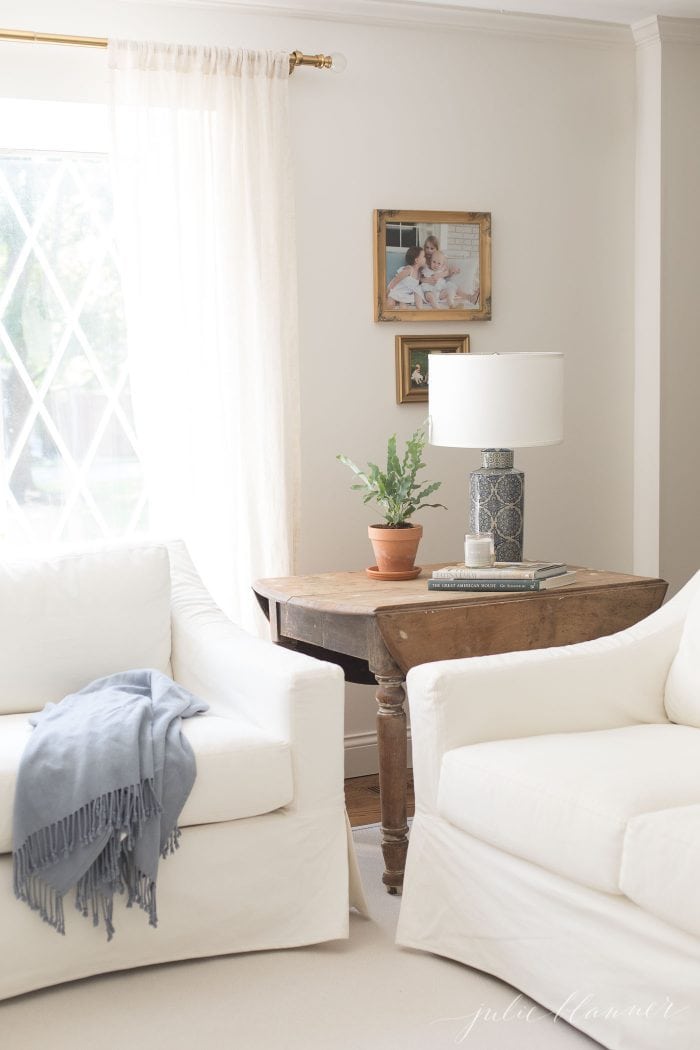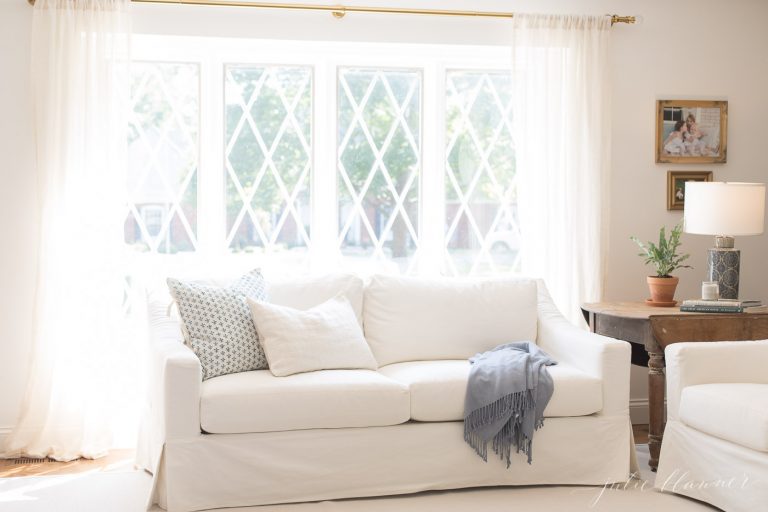 We're slowly updating our living room…you can learn more about the easy to clean rug here. I hope you stop by again soon! Until then, visit these beautiful fall living rooms for more inspiration:
You'll love snacking on these Fall Cookies while getting your home ready for the season!