The best Fall Cookies to savor the flavors of the season and fill your home with the most incredible aroma! Feed your fall loving soul with these fall cookie recipes that make your home smell like potpourri!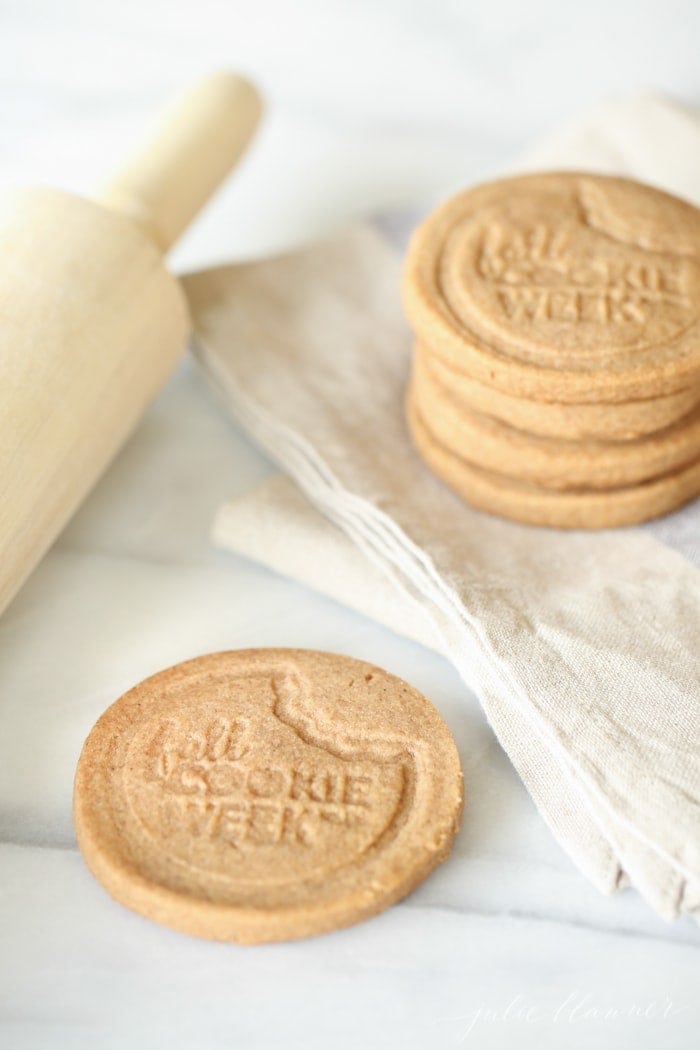 I've always wondered why Christmas cookies get to have all of the fun. As soon as I'm out of swimsuit season, I'm ready for baking season. These Fall Cookie recipes will make you the envy of your neighborhood party or cookie exchange.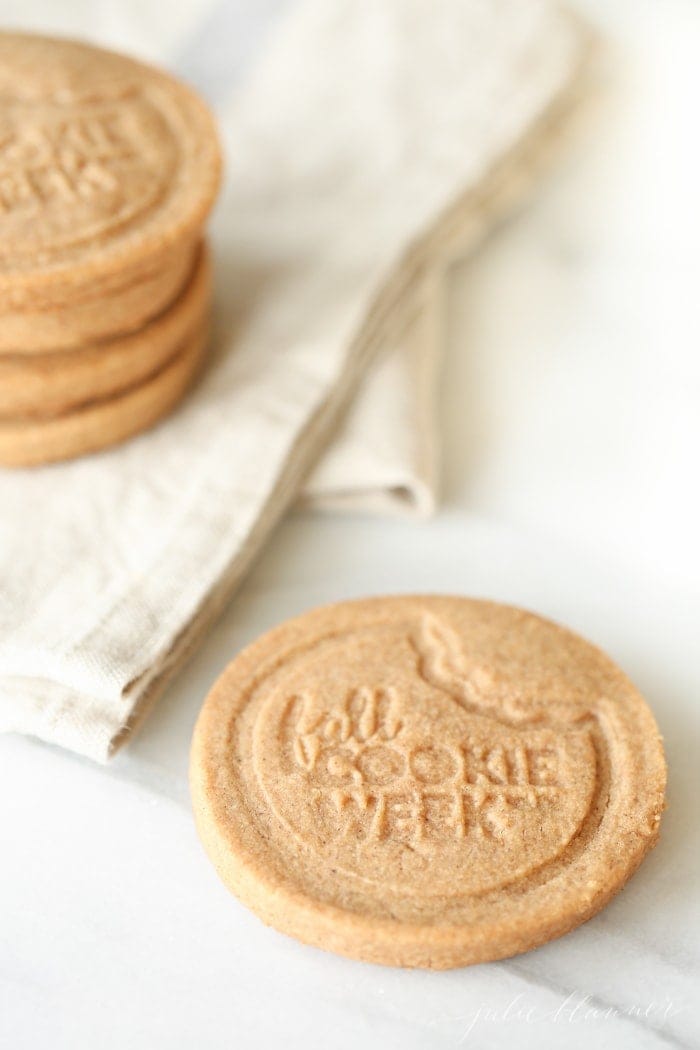 I've always dreamed about doing an annual Christmas cookie baking day, but never manage to squeeze it into the busiest month of the year, so I really love having my sister over for an annual baking day to bake dozens of Fall Cookies!
These are our favorite fall cookie recipes that made the cut, because it's only the best for you! There's nothing quite like fresh cookies coming out of the oven, so go ahead and make a batch – or three, and let us know what you think!
We have a range of fall cookie recipes from pumpkin cookies to oatmeal, spice, salted caramel, apple, peanut butter, brown butter, maple and so much more! Basically, all of your favorite fall flavors wrapped into delicious cookies. There's something for everyone!
Let's get started, shall we?
The Best Fall Cookies
Calling all toffee lovers! You have to try Oatmeal Brickle Cookies…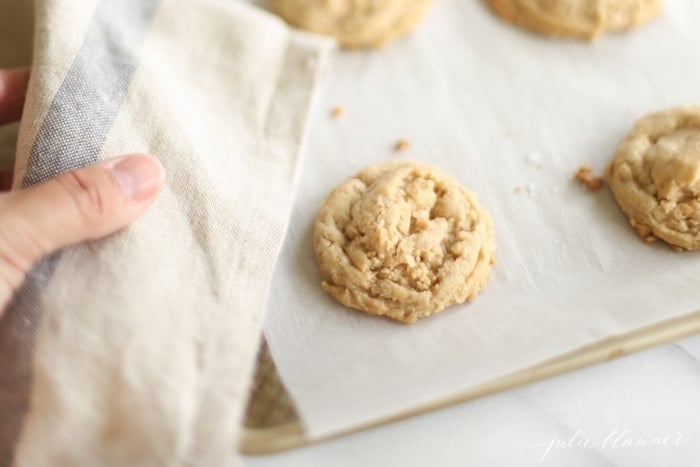 Have you ever had Gooey Butter? It's a St. Louis favorite made famous by Paula Deen. Pumpkin Gooey Butter Cookies are a fun twist on the dessert in cooke form, with pumpkin, of course!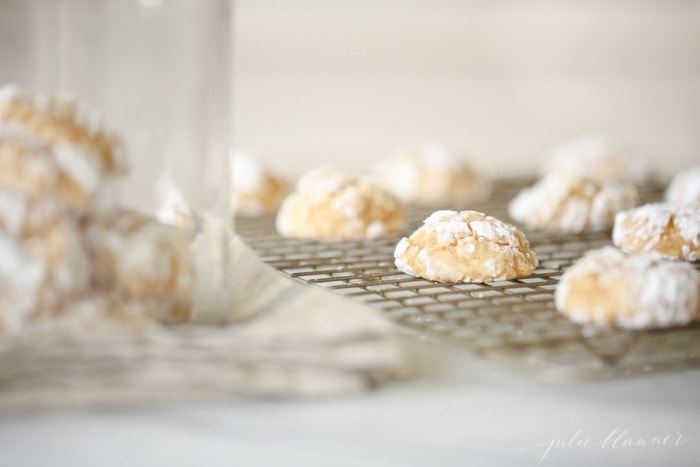 Cheesecake Cookies (with Caramel) are the best of both worlds – cheesecake in cookie form, stuffed with caramel. What more could you ask for?
If you love fall spices, these Sugar and Spice Shortbread Cookies are for you! With just 3 staple ingredients + a few spices you can whip them up on a chilly, rainy day without having to leave your home!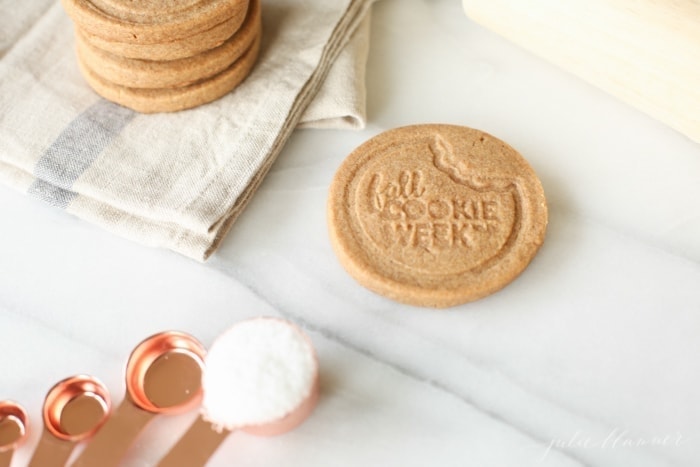 Salted Caramel Sugar Cookies is my most popular fall cookie recipes of all time and it's no wonder why! They're so soft and delicious. Add a few flakes of sea salt for even more flavor!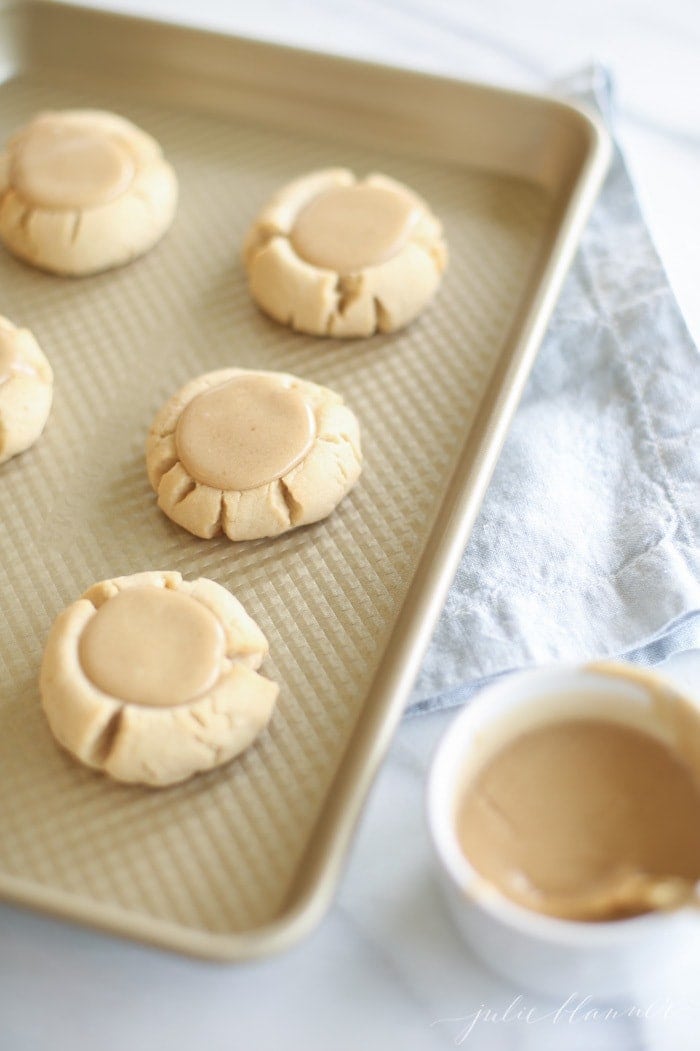 Peanut Butter Marshmallow Puffs are the culmination of two of my favorite things – otherwise known as fluffernutter, these Peanut Butter Marshmallow Puffs are yet another delicious fall cookie recipe.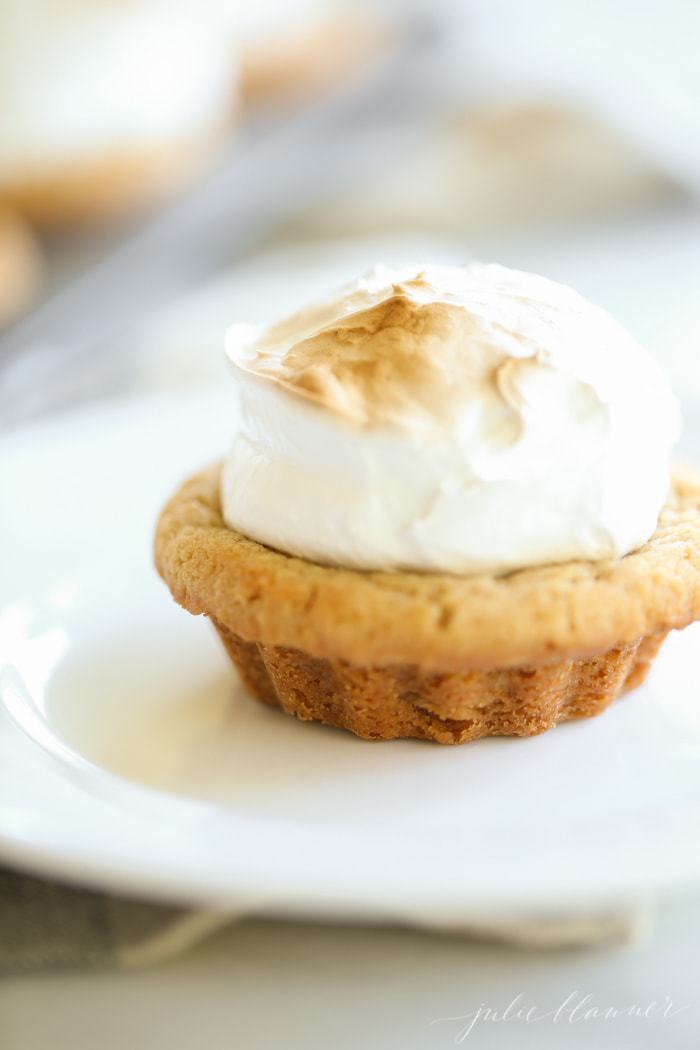 A twist on the classic Crinkle Cookies – made with brown butter (which if you've been reading for a while, know is my favorite way to enhance any sweet baking recipe or savory dish! Get the recipe for Brown Butter Crinkles here!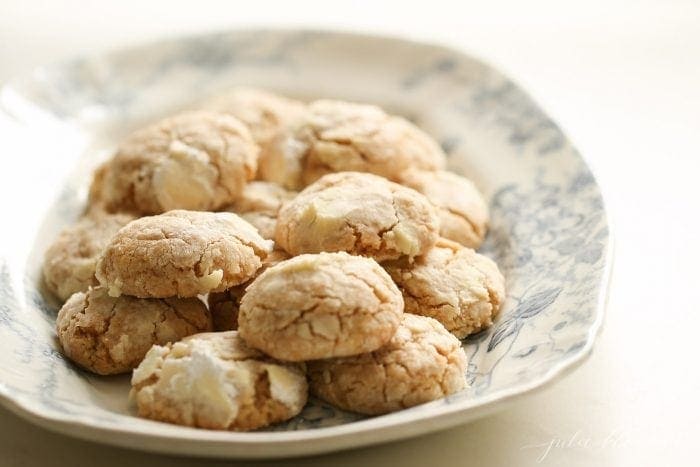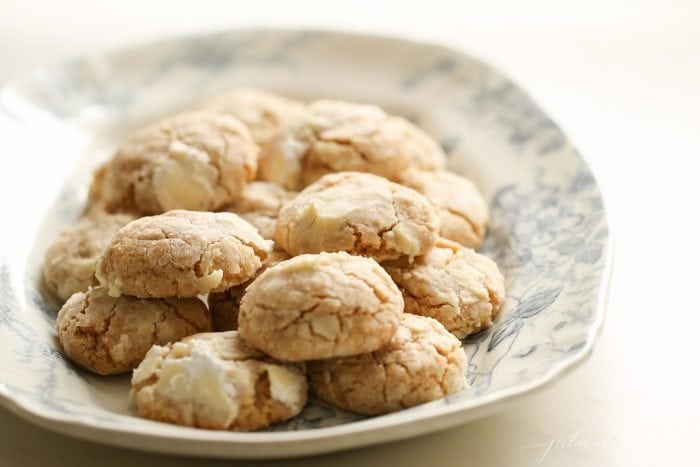 I thought Cookie Butter was one of the best inventions ever until I integrated it into No Bake Cookie Butter Bars – now I think this recipe is the best invention ever. They melt in your mouth! I've yet to make them when guests haven't begged for the recipe.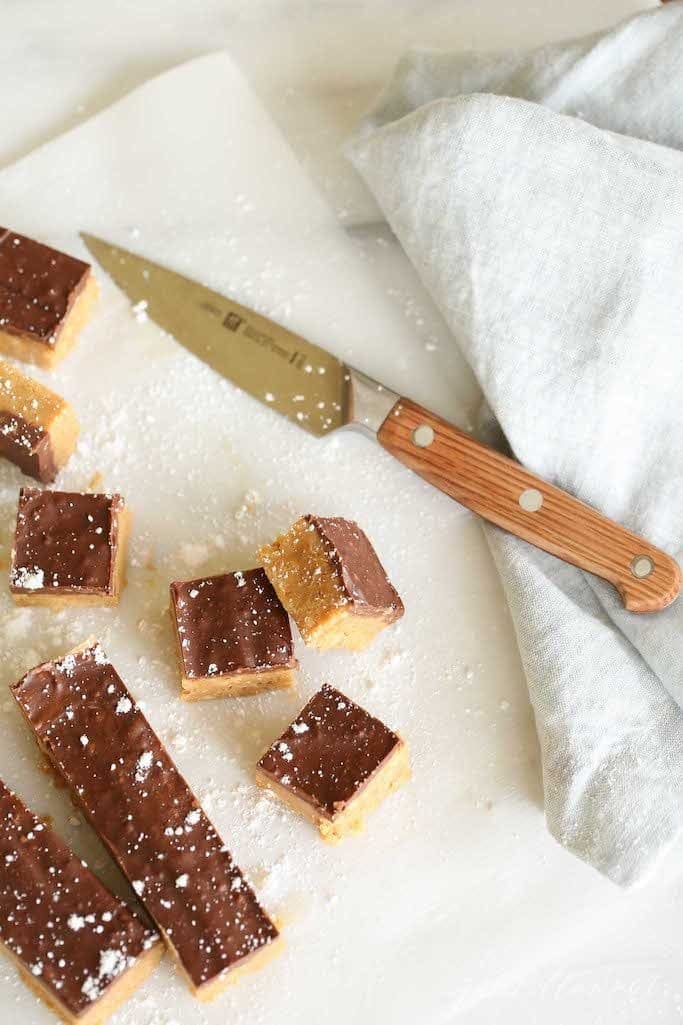 Melt-in-your-mouth sugar cookies infused with fall flavor using apple butter and apple cider. It's the subtle twist that captures the essence of fall and makes these Frosted Apple Butter Sugar Cookies irresistible!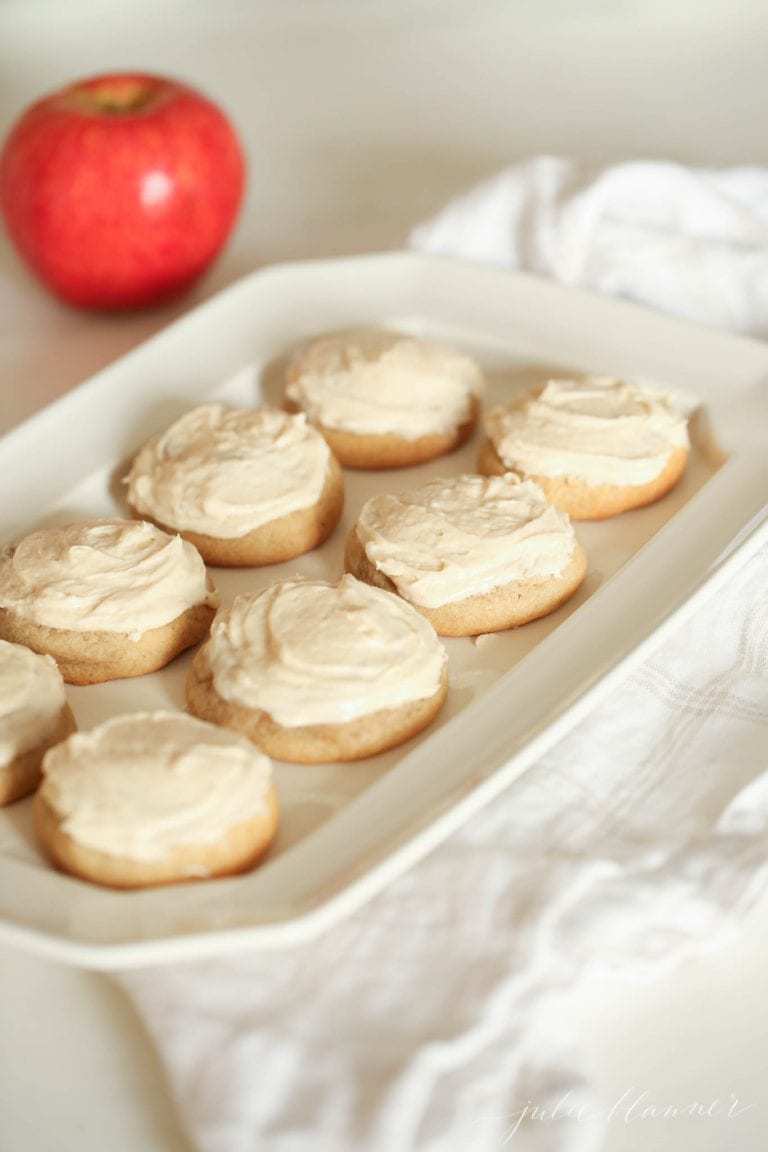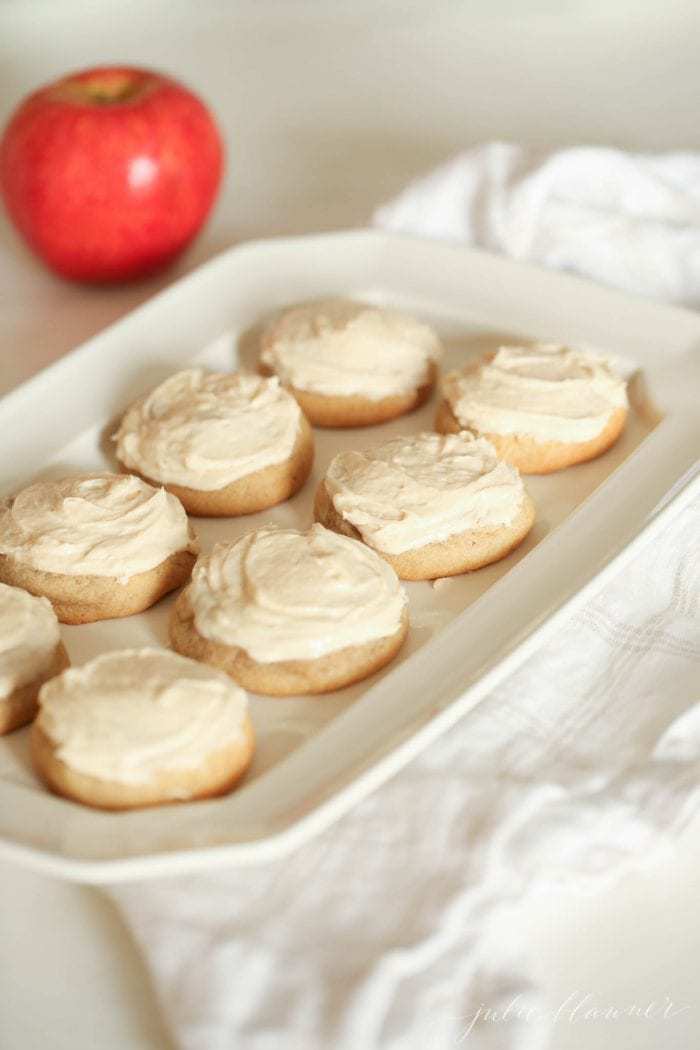 Glazed Apple Pie Spice Cookies are thick, chewy and full of fall flavor drizzled with apple cider glaze that after one taste, you'll want to use on all your cakes and cookies!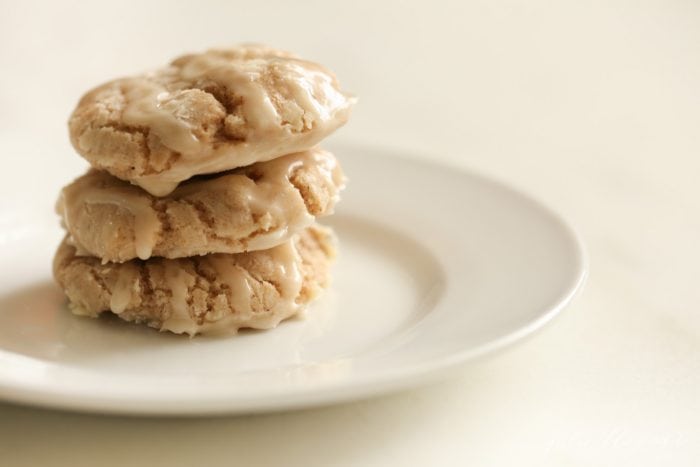 Thick, chewy, fudgy Chocolate Turtle Cookies are stuffed with Rolos and topped with pecans and sea salt. Basically what dreams are made of.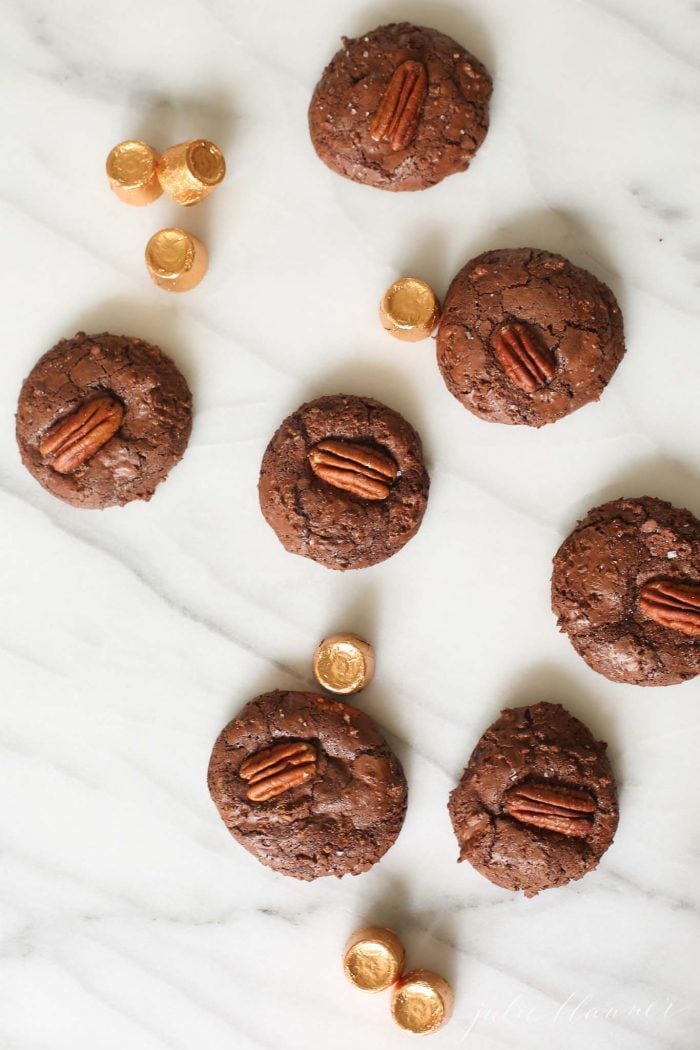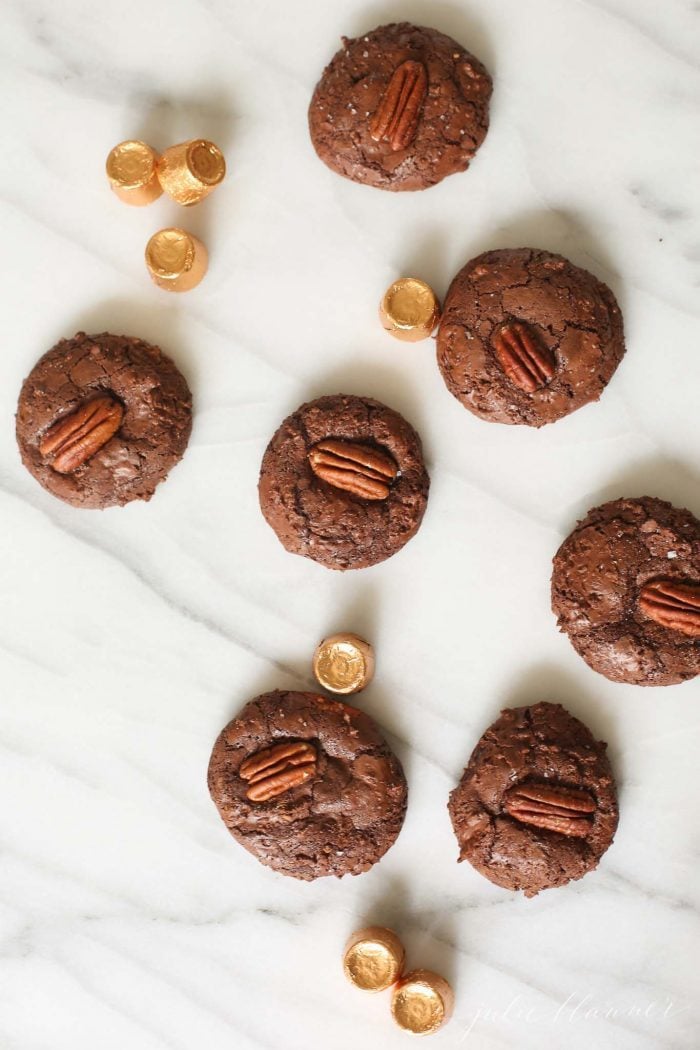 Incredible Cinnamon Sugar Cookies topped with Cinnamon Frosting made with butter, oil, sugar, powdered sugar, eggs, cinnamon, vanilla and staple ingredients. They're a blend of a snickerdoodle and sugar cookie that you'll make time and time again.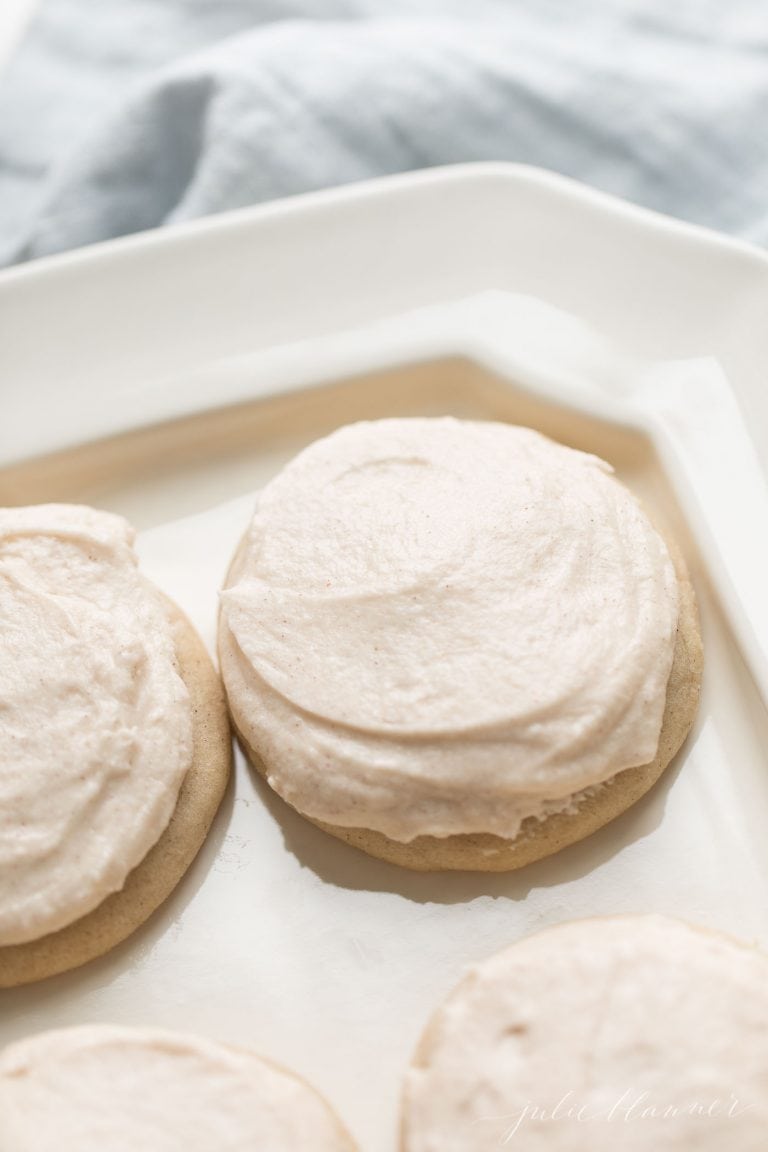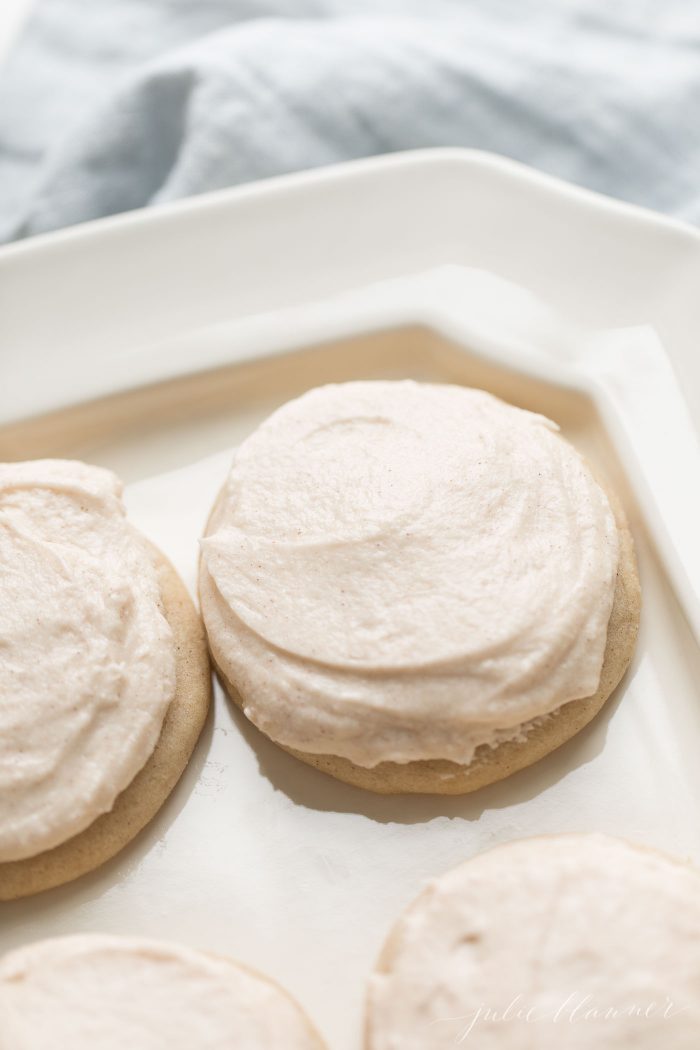 Monster Mash Cookies are a fun twist on Monster Cookies for Halloween. Thick, chewy Monster Cookie recipe loaded with pretzels, salted caramel chips, Reese's Pieces and candy corn that will make you feel like a kid again.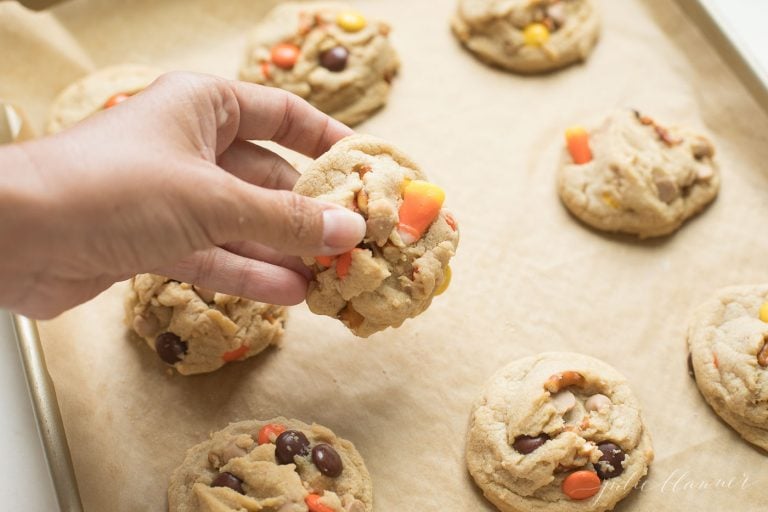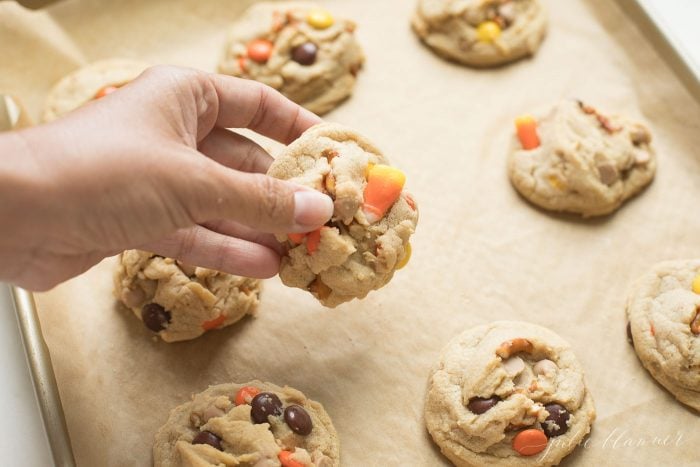 Chewy Oatmeal Coconut Cookies made with brown butter, for a rich, fall flavor. This Oatmeal Coconut Cookie recipe is a twist on an old favorite – they're quick and easy to make for a last minute snack.
Pumpkin Cookies are a always a fall favorite and these soft, chewy Pumpkin Sugar Cookies are no exception. They are melt-in-your mouth delicious with and topped with Cream Cheese Glaze.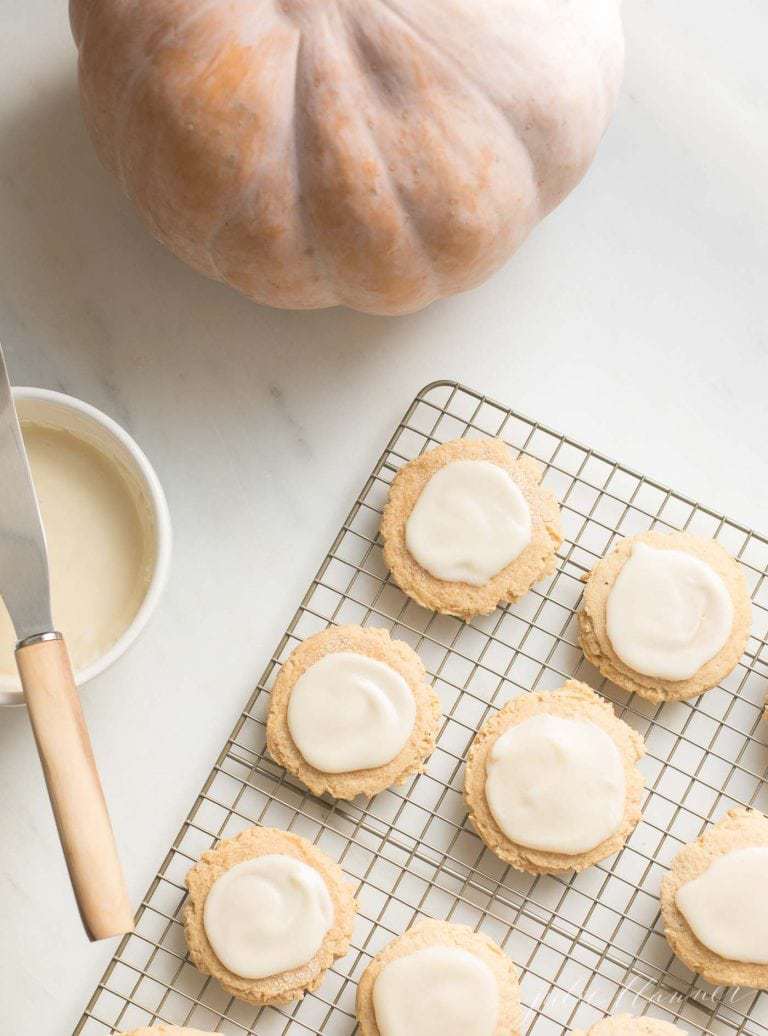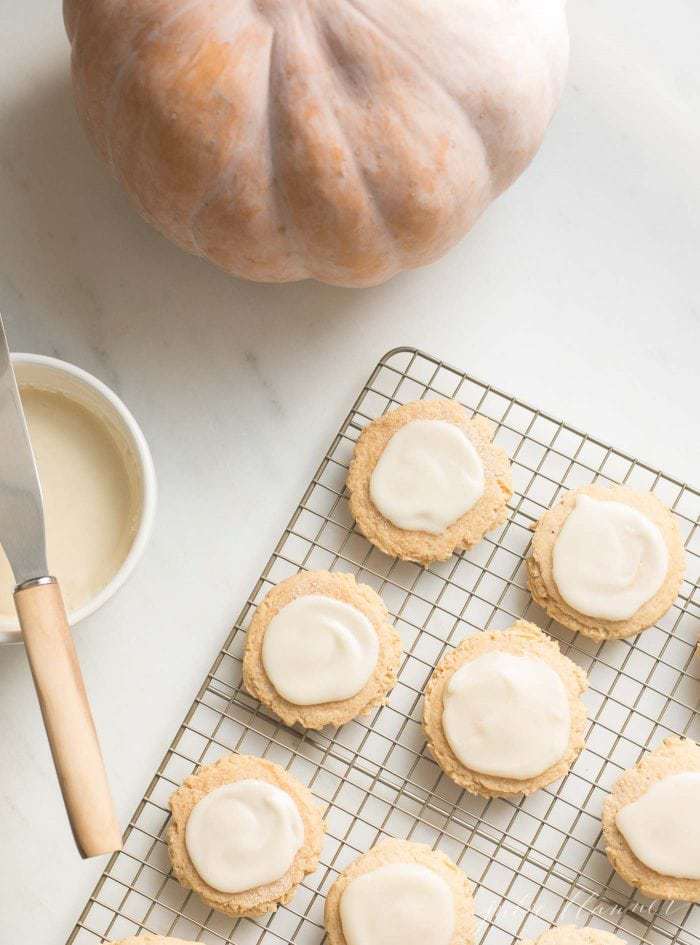 No Bake Peanut Butter Oatmeal Cookies are easy to make, packed with protein and stuffed with Reese's Pieces for good measure. They're made with just 7 ingredients and are ready to devour in 10 minutes!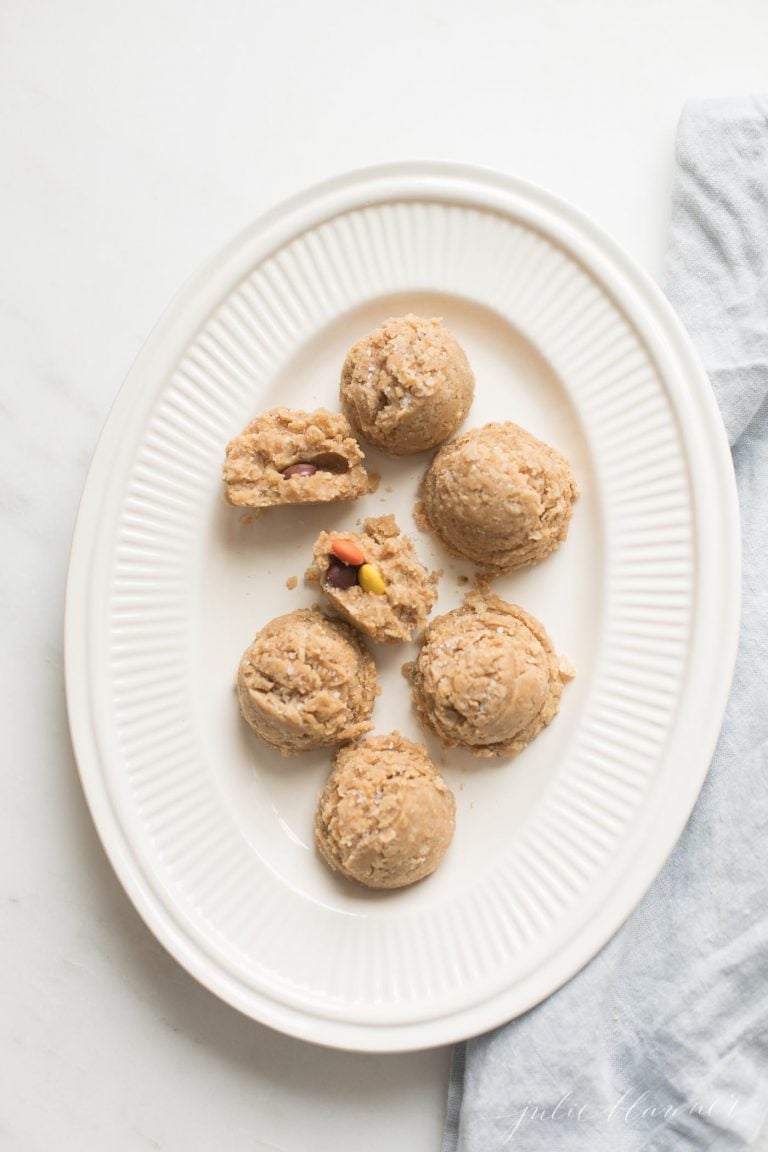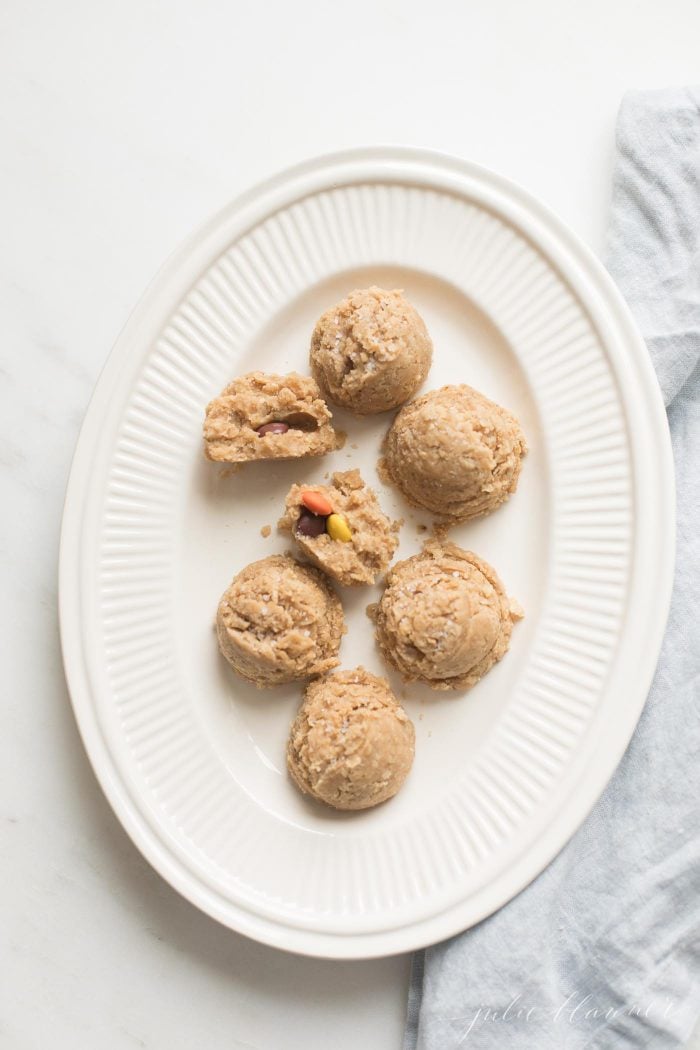 Snickerdoodles are the quintessential fall cookie! Soft, chewy and rolled in cinnamon sugar before baking!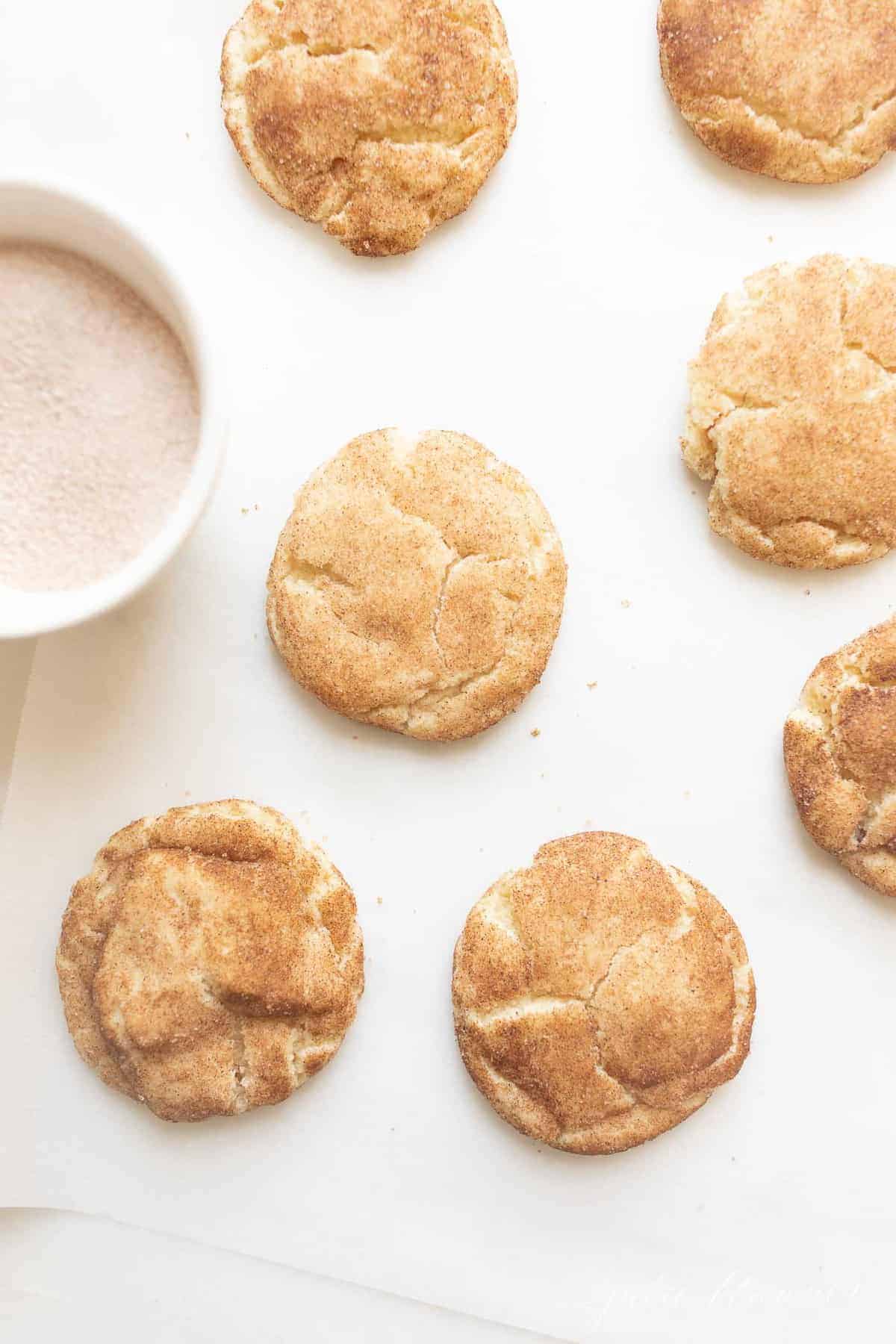 Latte Joy Espresso Cookies are a delightful taste of fall with a hint of espresso, beautiful crunch and luxurious cream!

There's nothing more fall than pecan pie! Now you can enjoy it in cookie form with these thin, chewy Pecan Pie Cookies!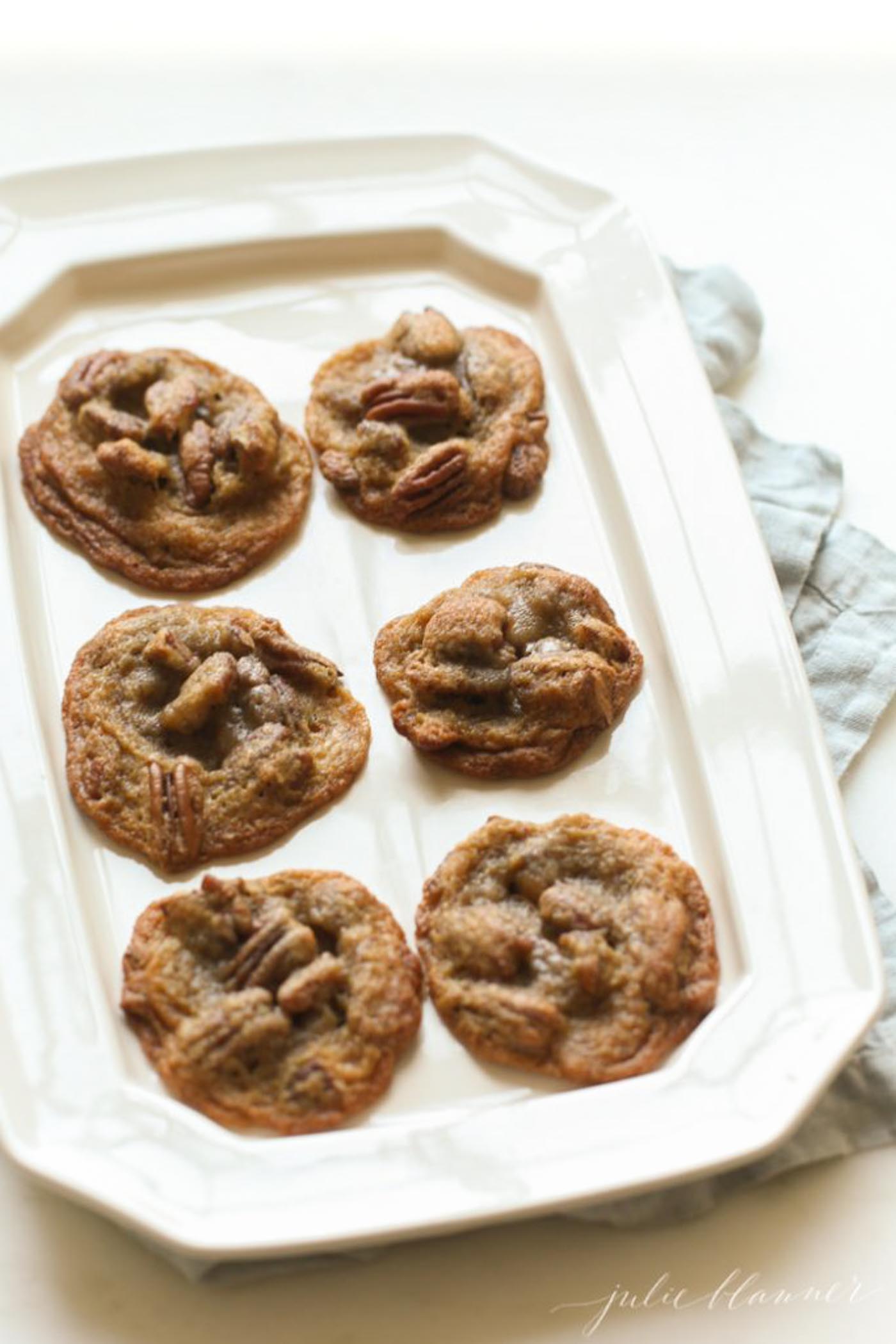 Snickers Stuffed Peanut Butter Cookies are so good! They're the ultimate sweet and salty treat!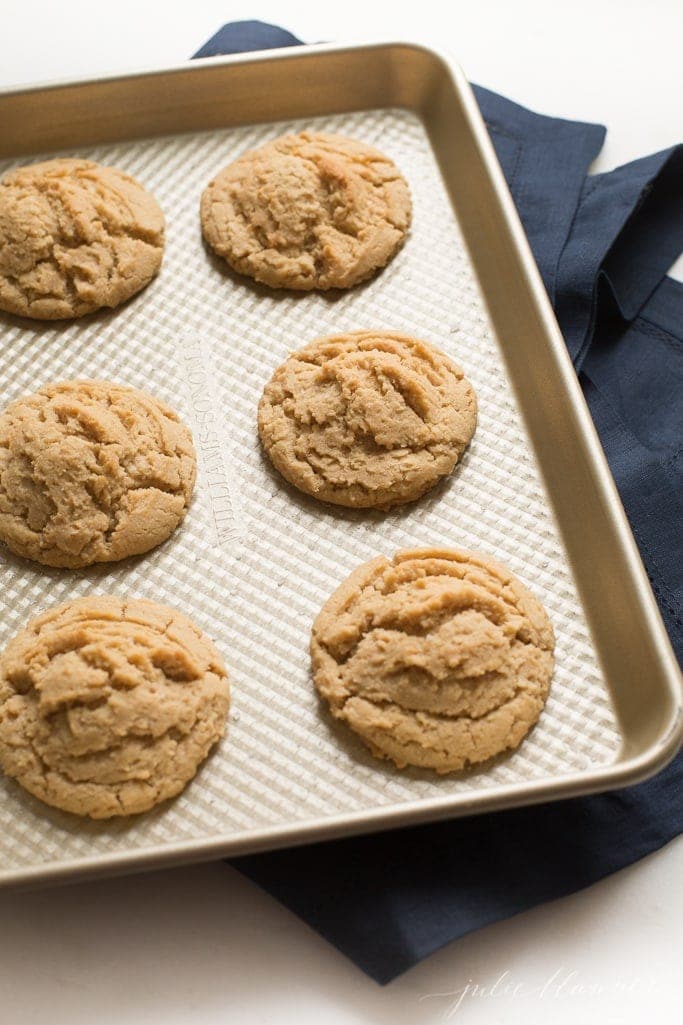 You've had sugar cookies, but for fall, try Chewy Brown Sugar Cookies – they have a hint of molasses flavor and beautiful color for the season.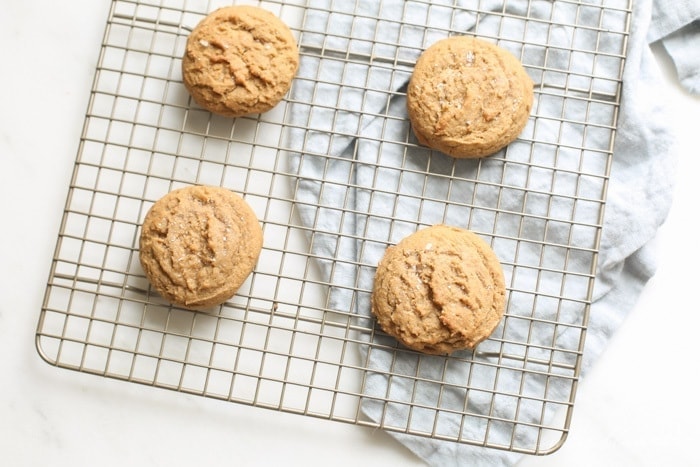 Chocolate Stuffed Peanut Butter Cookies are so irresistible and easy to make – pro tip: enjoy them warm!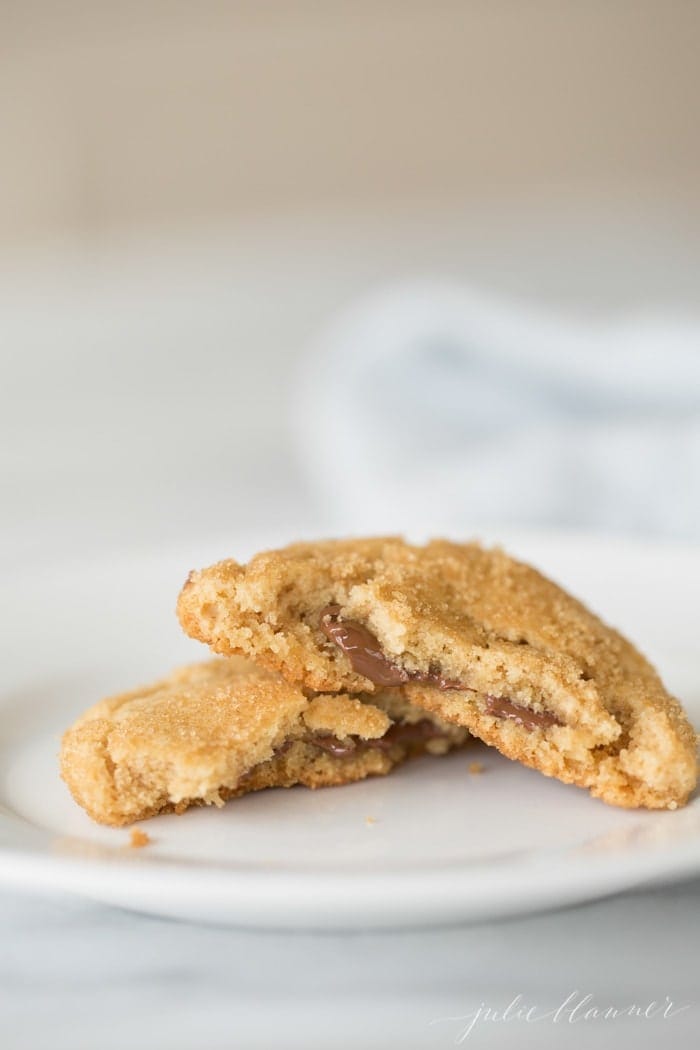 For even more chocolate peanut butter flavor, try these Thick, Chewy Peanut Butter Chip Chocolate Cookies!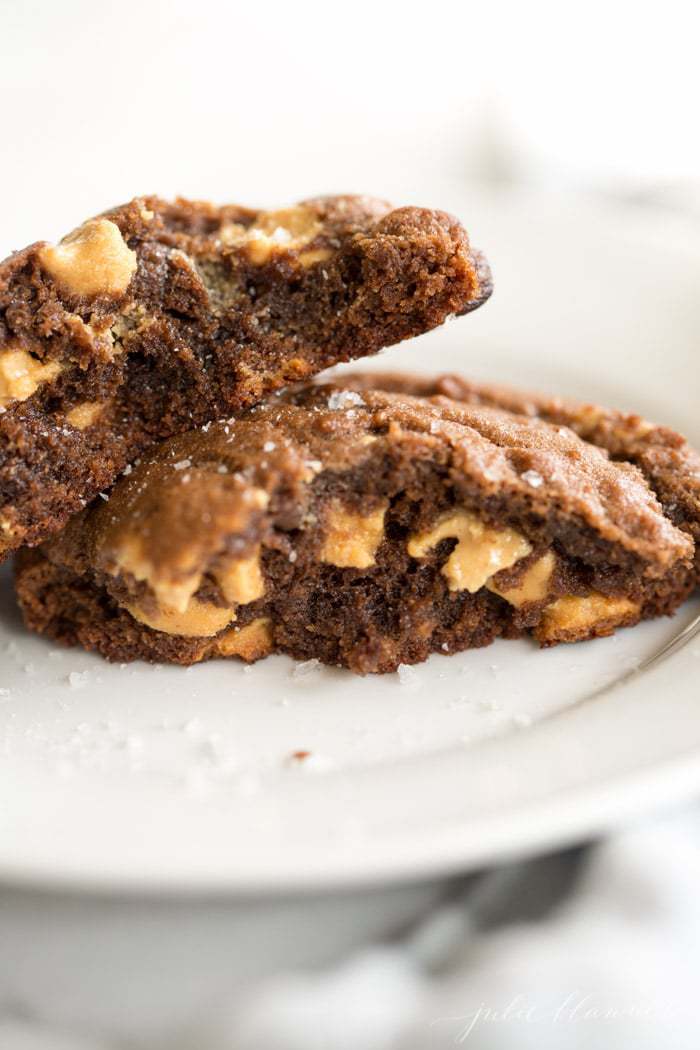 These Easy No Bake Cookies are all things fall – peanut butter, pretzels, nuts, butterscotch and marshmallow with M&M's for good measure. Drizzled a little chocolate sauce on top to make them out of this world delicious!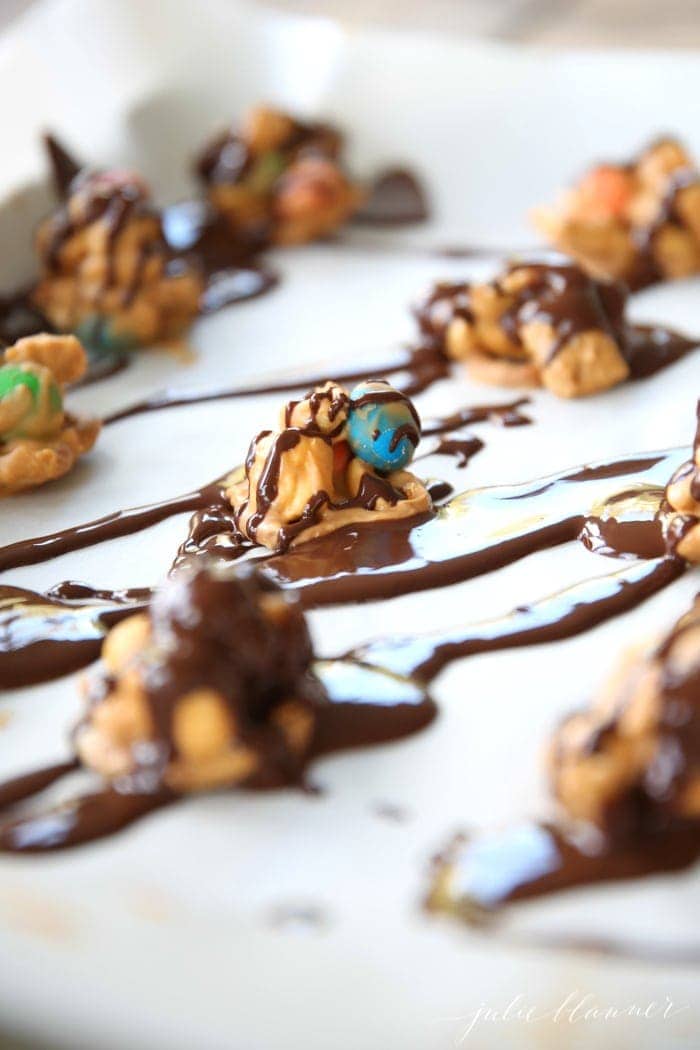 Just in case you plan to ship your cookies, I have tips for you.
Enjoy! LET'S CONNECT! instagram | newsletter | facebook | pinterest