Savor the season with the best Fall Cookie recipes that embrace the flavors of fall – pumpkin, apple, spice, brown butter and so much more!
Why let Christmas cookies have all of the fun? As soon as I'm out of swimsuit season, I'm more than ready for baking season and all of my favorite fall cookies!
These Fall Cookie recipes will make you the envy of your neighborhood party or cookie exchange. Baking up some fall cookies will be the ultimate warm and cozy way to create the fragrance and flavors of fall right in your own kitchen!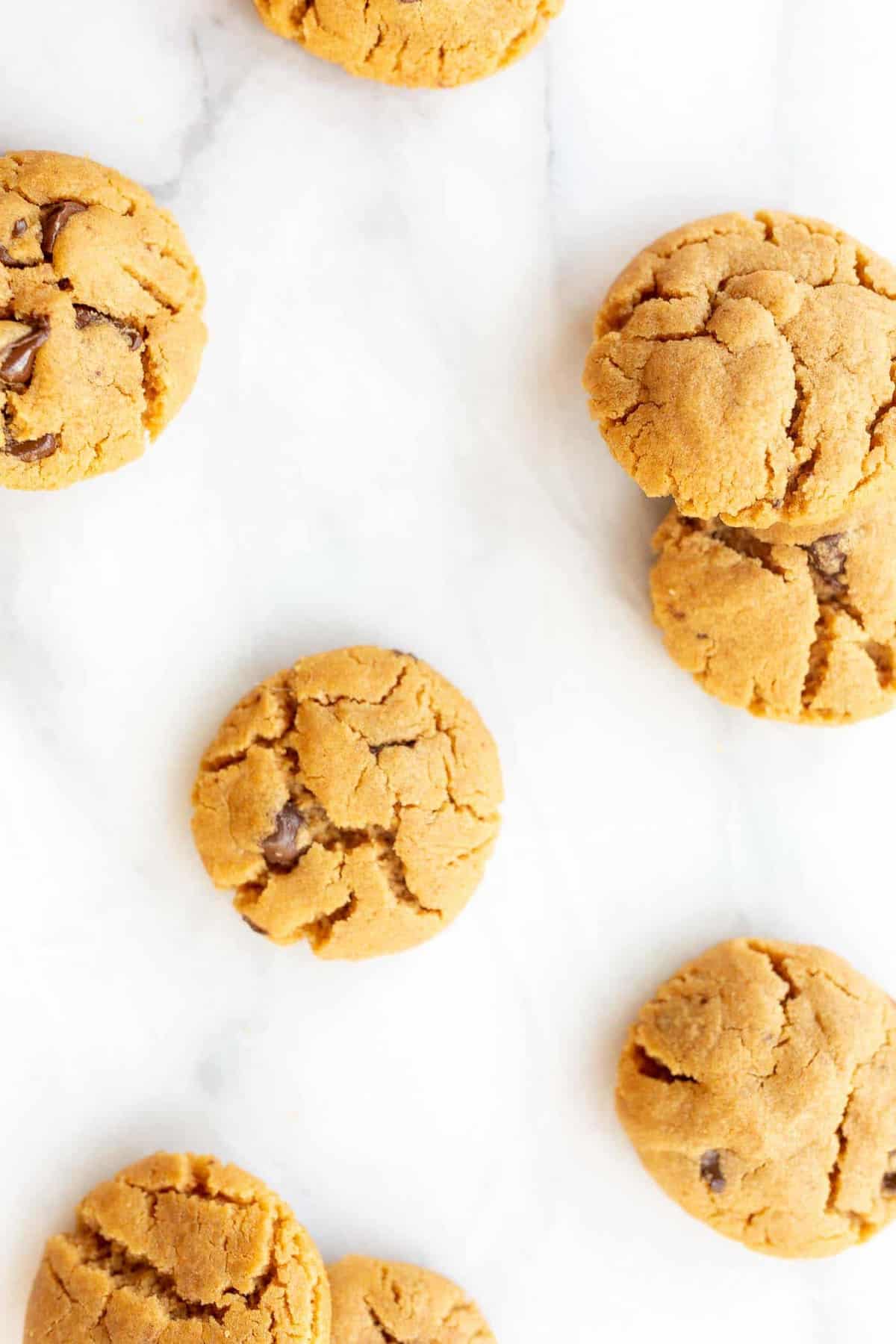 This post is continually updated with fresh content and recipes – current update is September 7, 2021.
Don't skip these can't-miss baking guides: The Ultimate Guide to Baking with Apples, 50 of the Best Christmas Cookie Recipes, 20 Hors d'oeuvres and The Best Pumpkin Dessert Roundup!
In addition to sharing tips to soften butter and cream cheese, brown butter, ship or store cookies and my favorite fall spices to use, I have have compiled more than 40 fall cookie recipes to bake and enjoy! Click to visit each recipe for a full printable recipe card.
You'll find all of your favorite flavors of the season including Cinnamon Sugar, Allspice, pumpkin, oatmeal, salted caramel, apple, peanut butter brown butter, maple and so much more!
Tips to Make Fall Cookies
microwave in short increments
create a warm water bath
cut into cubes
leave it out on the counter
microwave in short increments
slice it
use a rolling pin
create a warm water bath
Melt butter over medium heat.
Swirl until it turns slightly brown in color and reaches a nutty aroma.
How to Store Cookies
Room Temperature – Most cookies can be stored in an airtight container up to a week at room temperature. To keep cookies crisp, add a paper towel. To keep them chewy, add a slice of bread.
Freeze – Freeze cookies brought to room temperature, in an airtight container or using two freezer bags to prevent freezer odor from seeping in up to 3 months. Bring to room temperature to enjoy.
Learn How to Ship cookies – perfect for gifting!
Printable Baking Worksheets
Keep any of these on hand for the best tips and tricks, because you never know when you'll need help with measurements or conversions!
Fall Cookie Seasoning Blends
Don't miss these incredible seasoning blends you can make at home- saving you time and money!
Fall Cookie Exchange
I've always dreamed about doing an annual Christmas cookie baking day, but never manage to squeeze it into the busiest month of the year, so I really love having my sister over for an annual baking day to bake dozens of Fall Cookies!
These are our favorite fall cookie recipes that made the cut, because it's only the best for you! There's nothing quite like fresh cookies coming out of the oven, so go ahead and make a batch – or three, and let us know what you think!
Now let's get to the recipes! Click through for a full printable recipe for each option…enjoy!
The Most Incredible Fall Cookie Recipes
Get ALL the best fall cookie recipes right here! Just click through for the printable recipe card - there's a little something for everyone with over 40 recipes your family will treasure!