I've been adding little touches of fall throughout our home the past few weeks, even if the season itself seems to be holding off. With temperatures near 100 degrees, our flowers are still in full bloom, so I added some fall porch decor in a muted color palette that compliments rather than competes with them.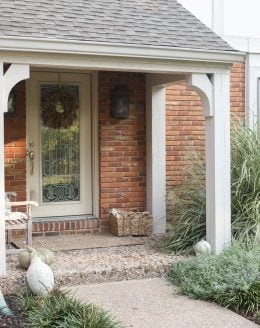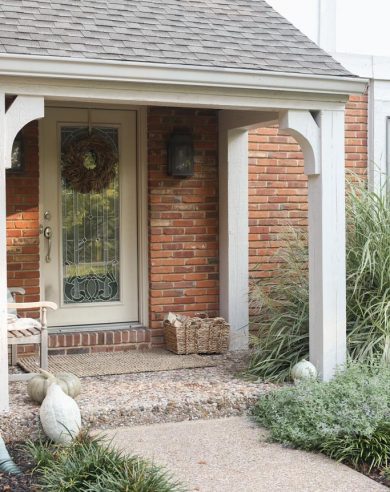 The porch is my favorite space to decorate. It requires just a few simple touches and makes a first impression. Few may come into your home, but many pass by. I find porches to be so charming.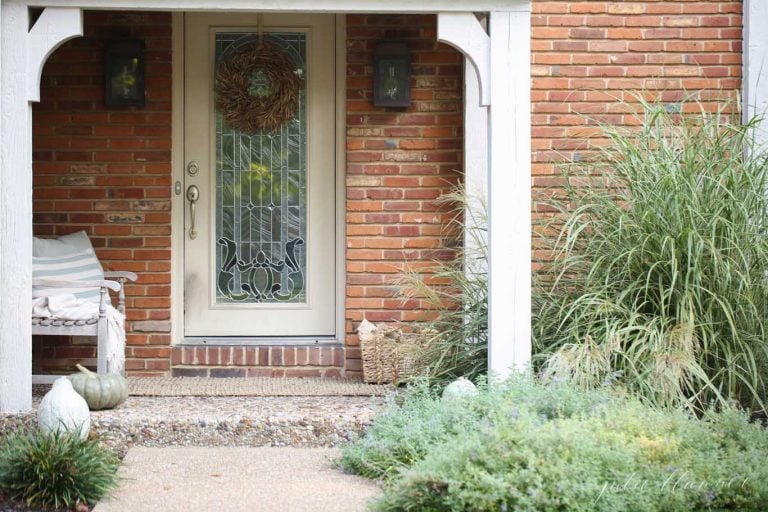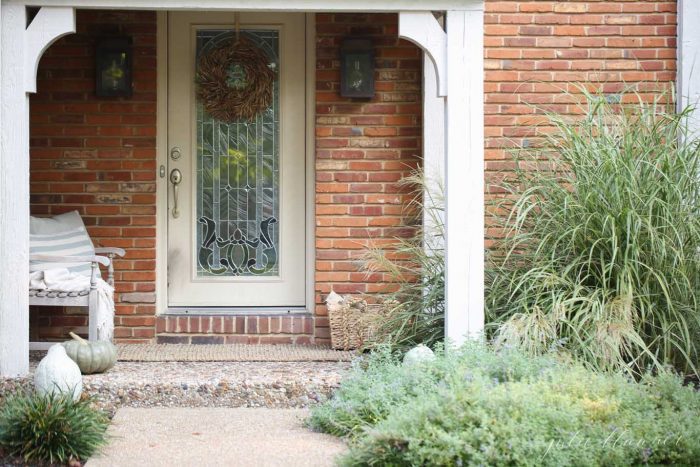 However, I'm not absolutely in love with mine. I am so grateful for our home, but it wasn't exactly what I was hoping for. Little by little we've made it ours, but I still dream of those creamy Cape Cods and Colonials. I have found that it's best to embrace what you do love. Like those pretty little pebbles on our porch.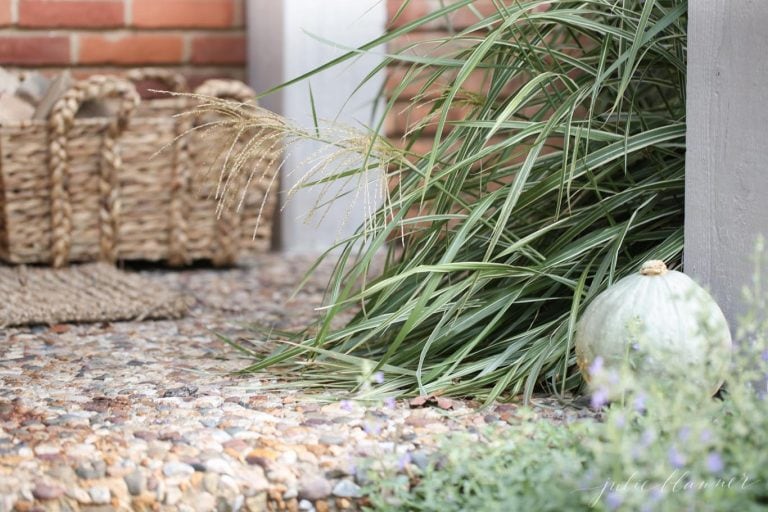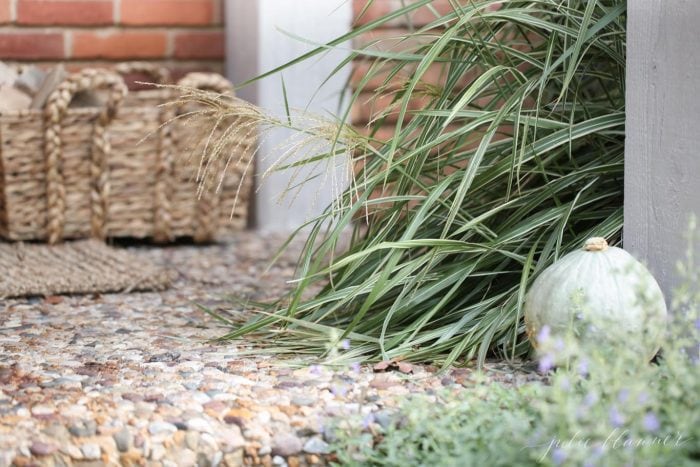 In lieu of a traditional doormat which feels dwarfed on our porch, I found this pretty woven jute rug in a 3×5 which is perfect for covered porches.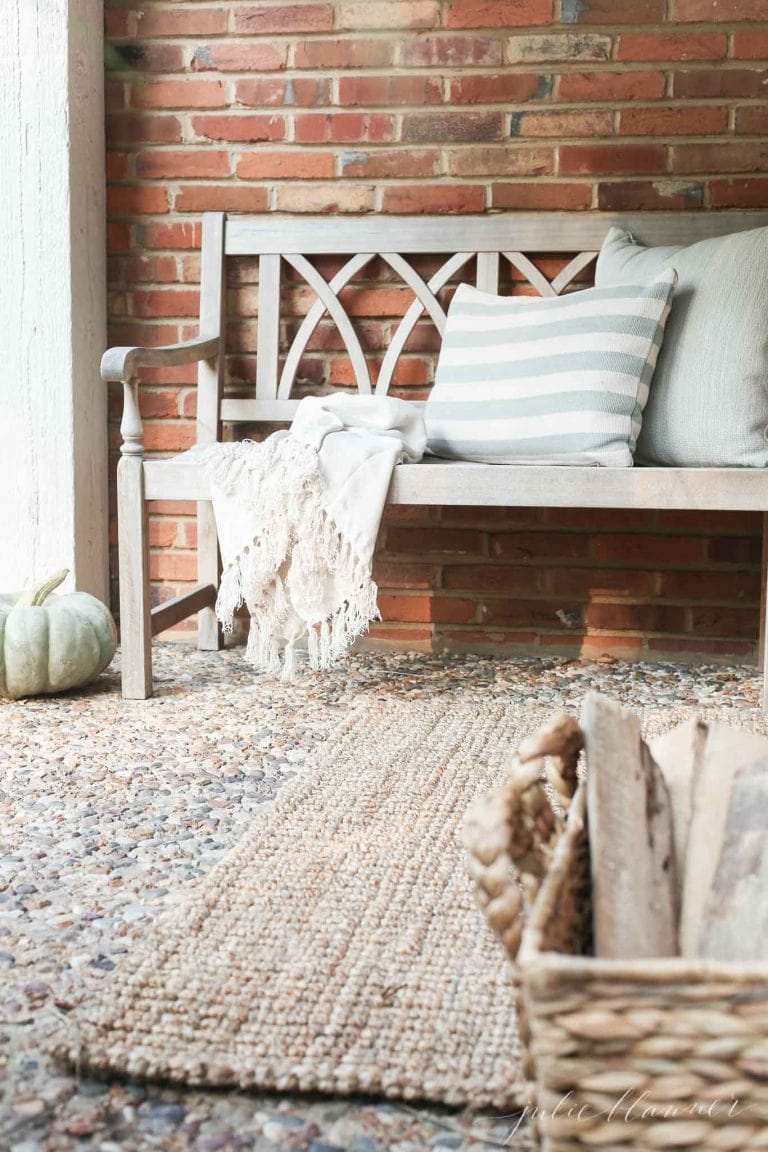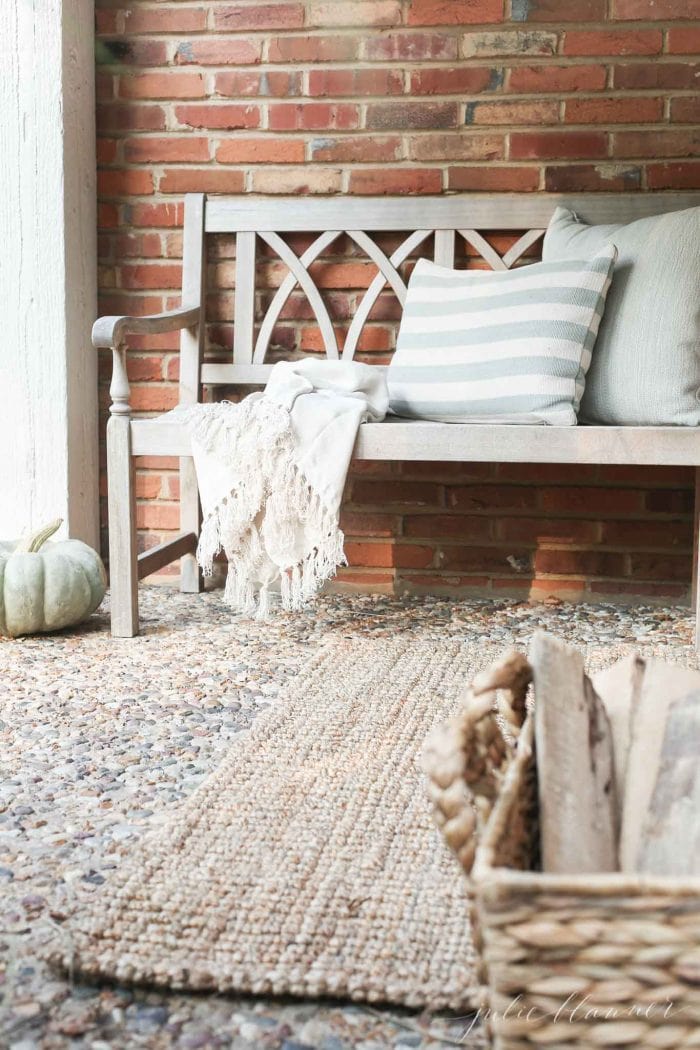 Like most of our home, I tend to keep our fall porch decor somewhat utilitarian with purpose. The pillows and throw offer comfort while watching the kids play. The pretty hyacinth basket with handles holds a bundle of firewood for when those crisp cool days arrive.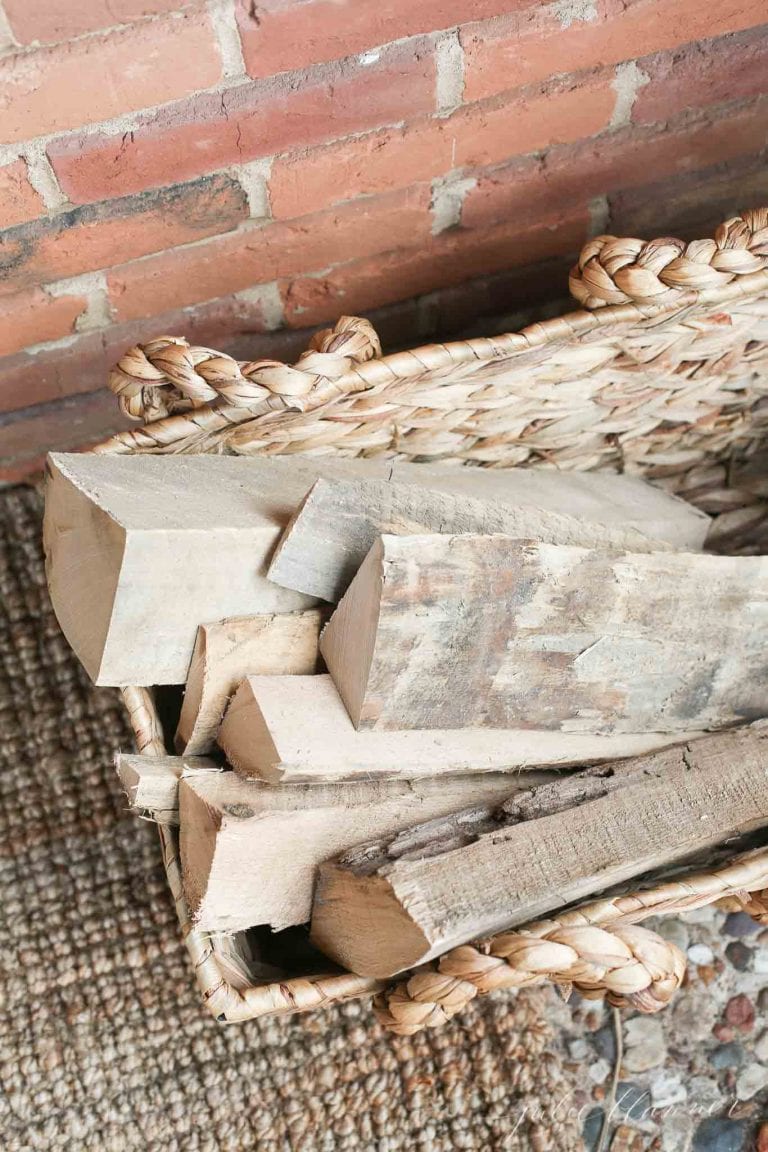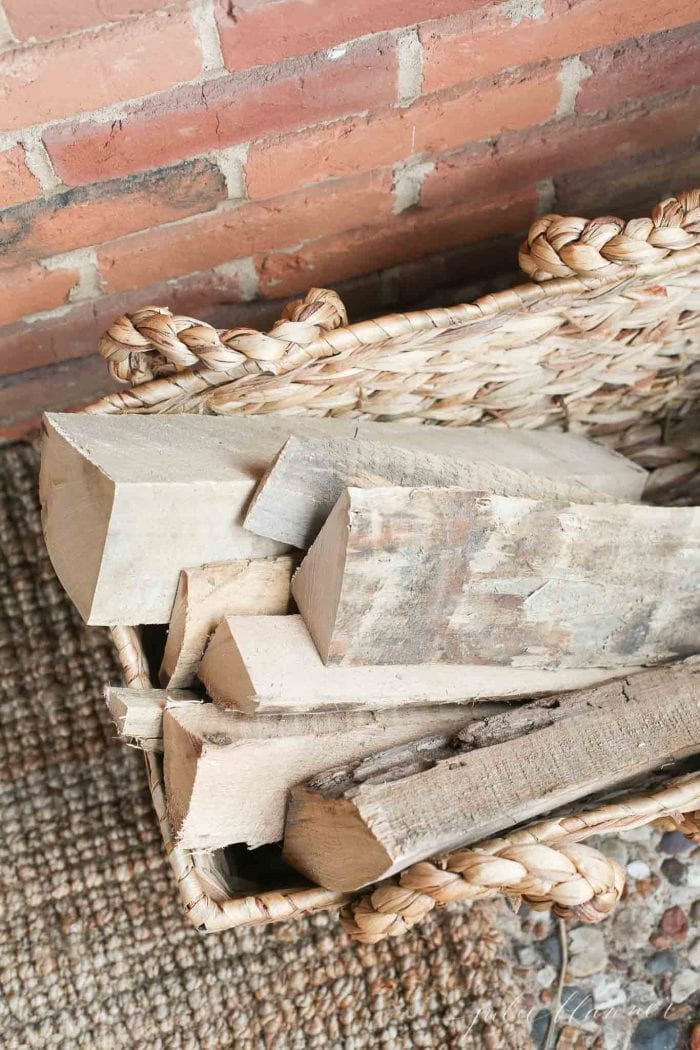 The addition of an heirloom pumpkin, gourd and squash goes a long way and tend to last a couple months. They're the perfect accent to the pretty golden hues from the nearby grasses.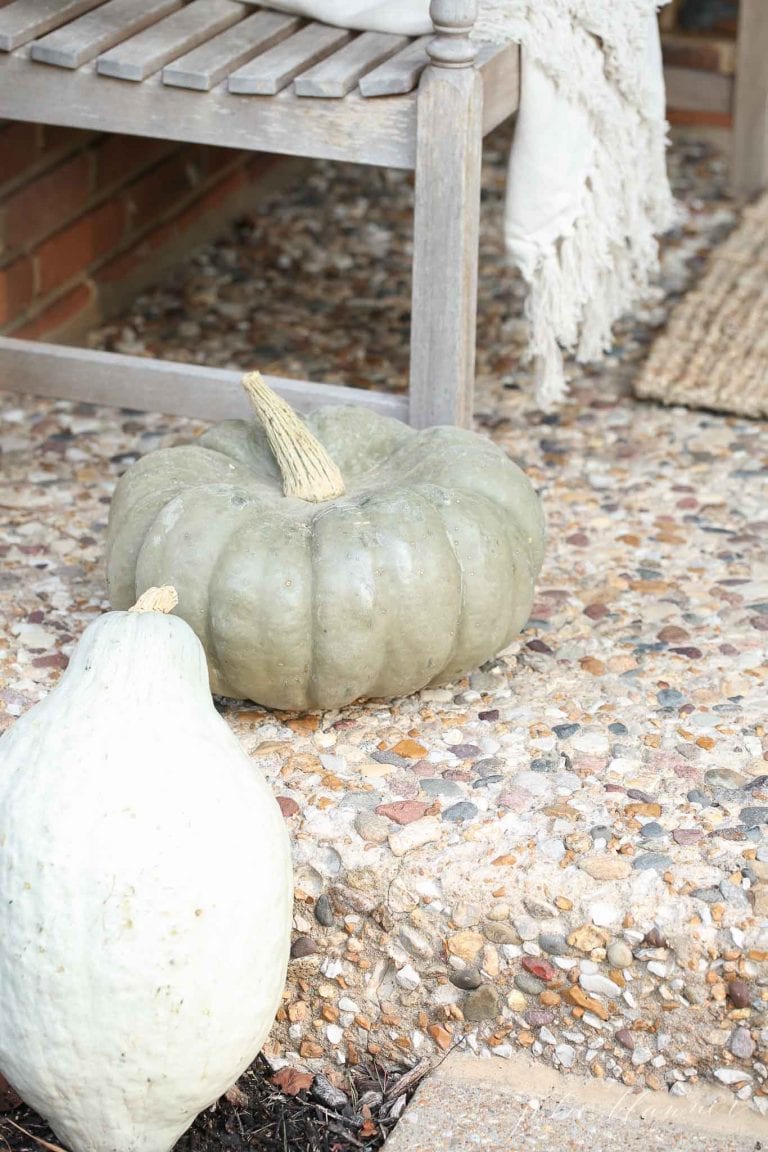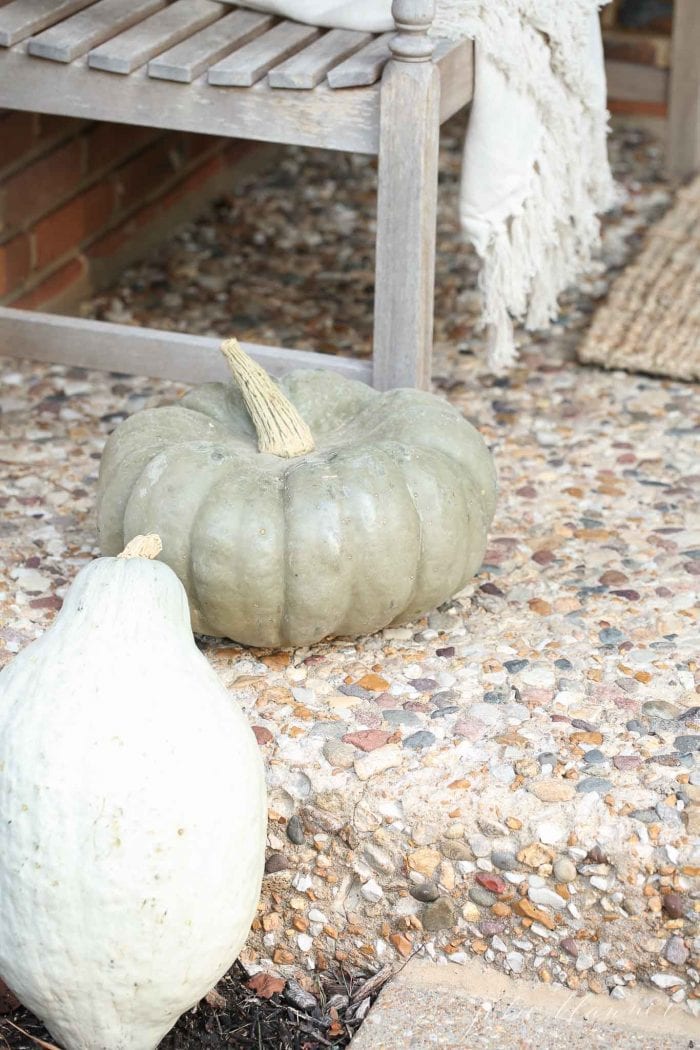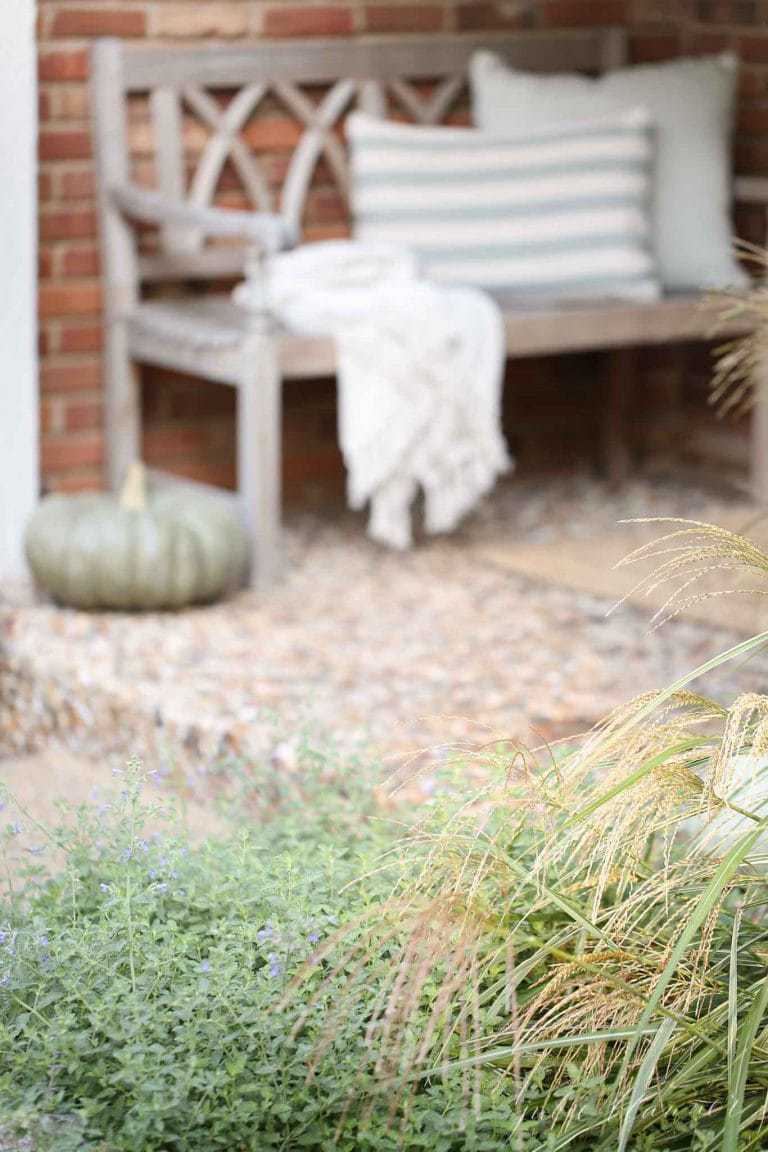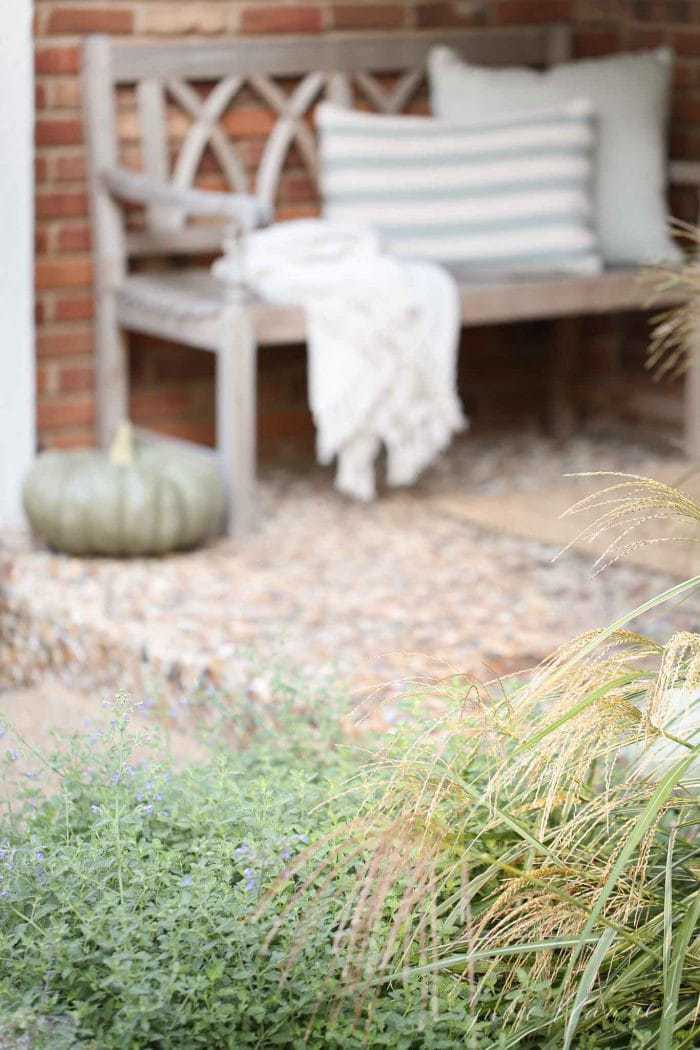 A few more snapshots to celebrate the season – and imperfections.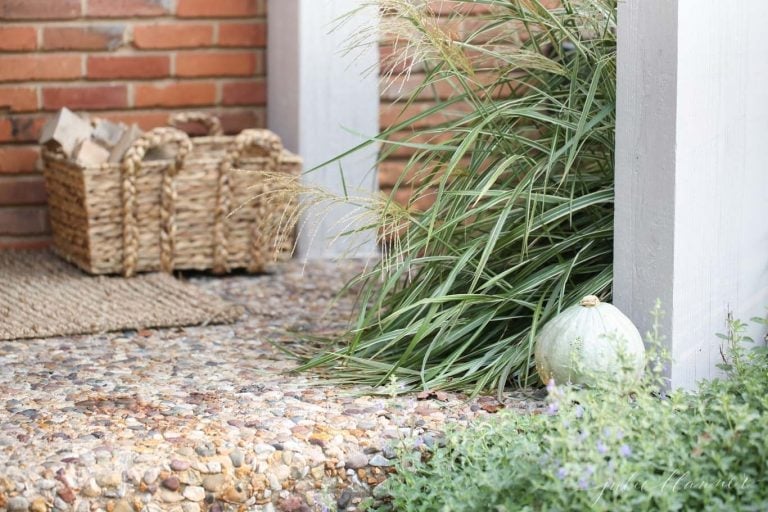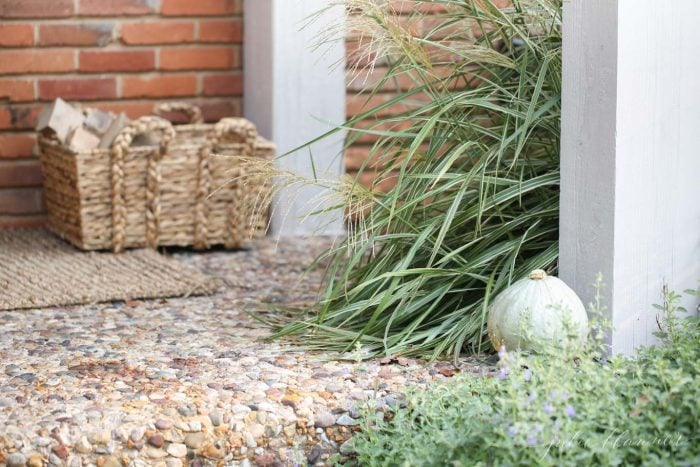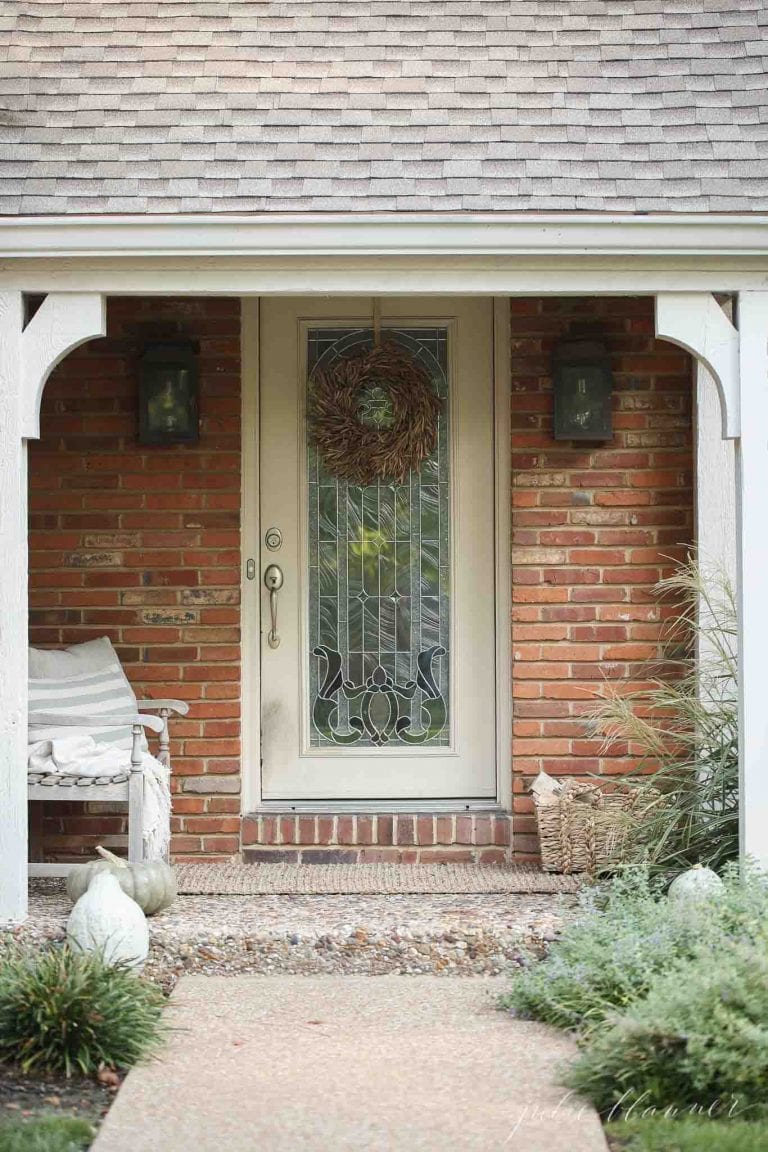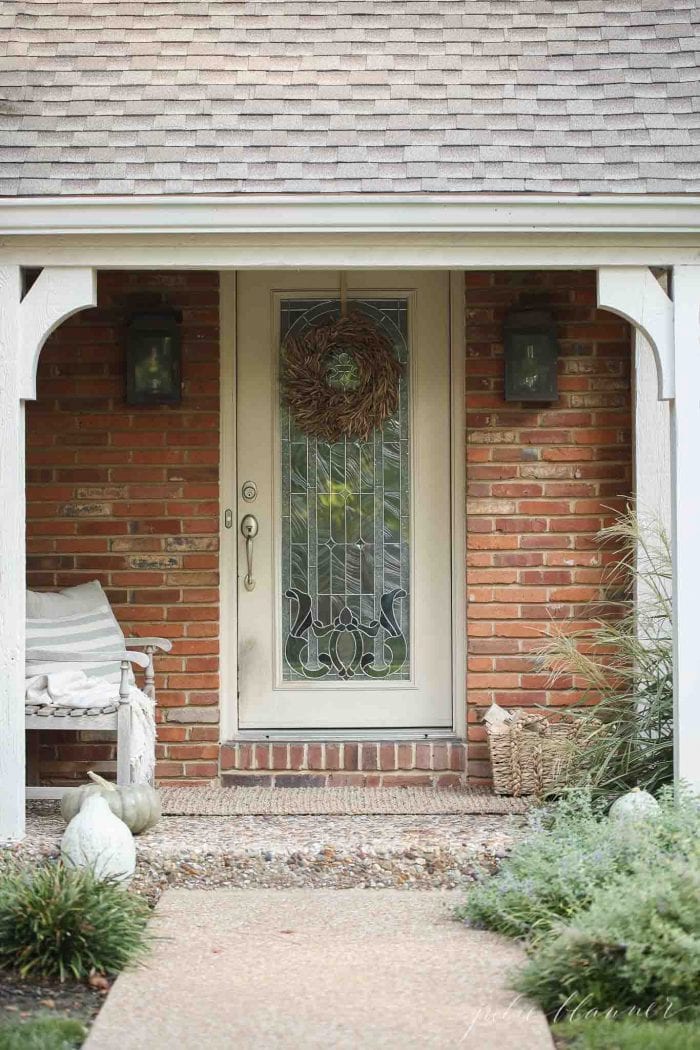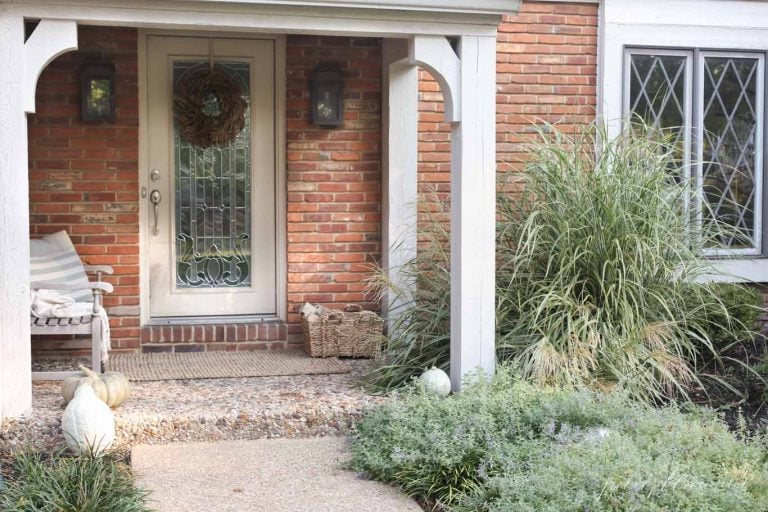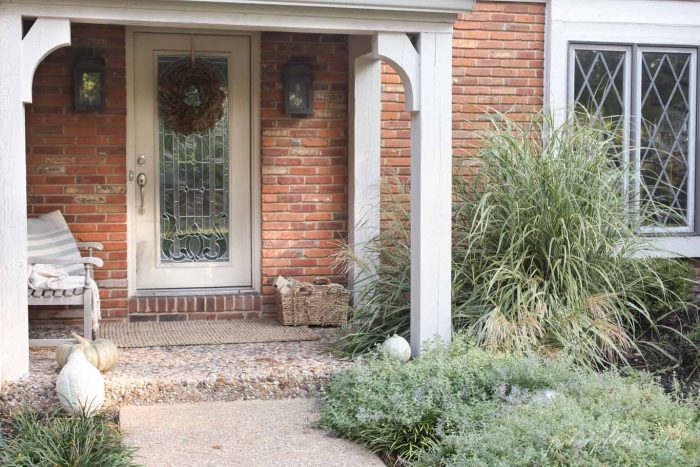 LET'S CONNECT!
instagram | newsletter | facebook | pinterest