Add major curb appeal to your home with these easy fall porch decor ideas that are as functional as they are beautiful.
Today, we've collected 10 of the simplest, most charming fall porch decorating ideas we've added over the years!
The porch is my favorite space to decorate. It requires just a few simple touches and makes a first impression. Few may come into your home, but many pass by. I find porches to be so charming.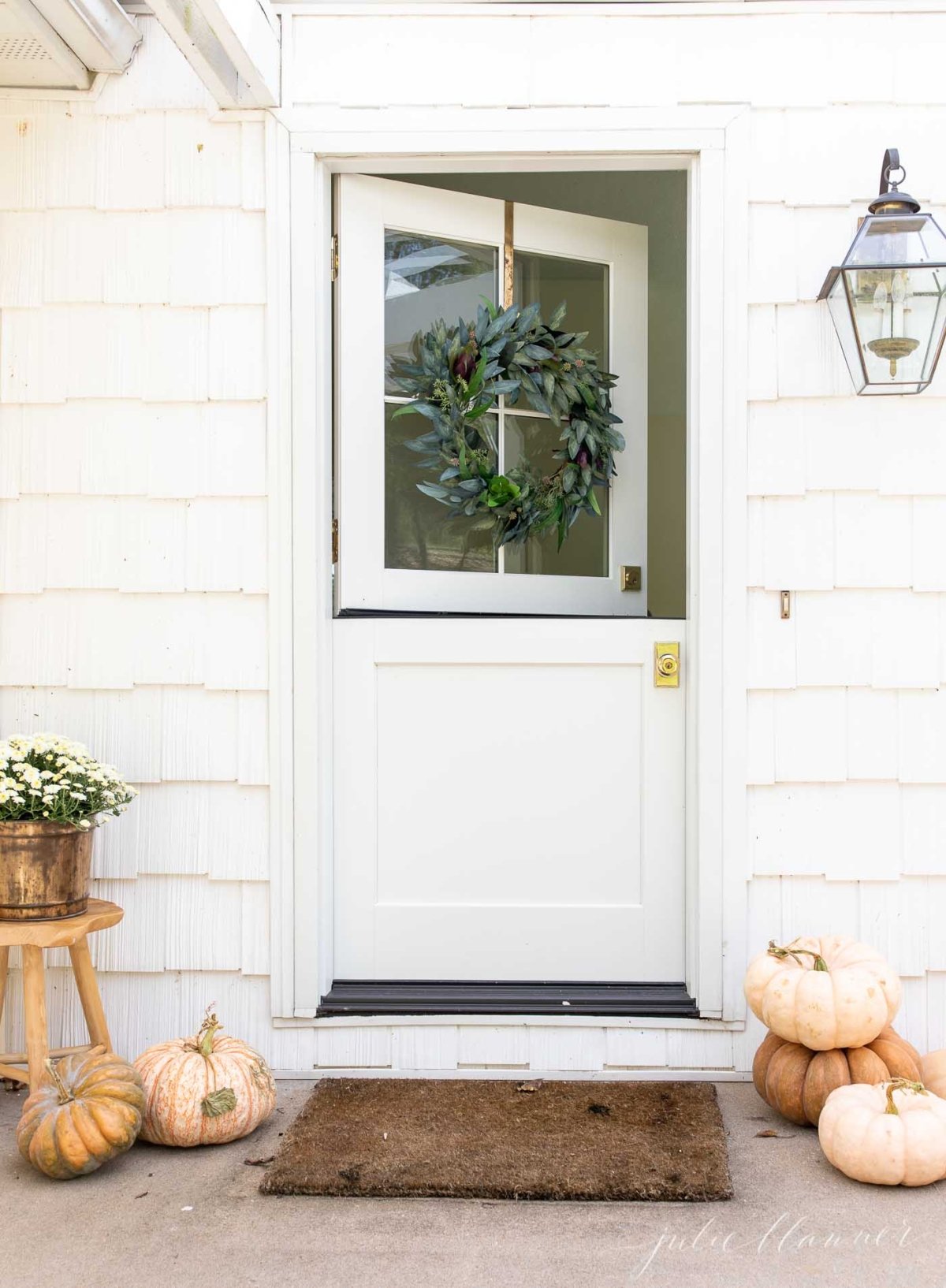 I generally start to add little touches of fall during the first weeks of September, even if the season itself seems to be holding off.
With temperatures near 100 degrees lately, our flowers are still in full bloom, so we like to add some fall porch decor in a muted color palette that complements those blooms, rather than competing with them.
In our house, there's a little bit of a difference between our fall front porch and our Halloween porch decorations! Are you the same way? We like to add some spooky touches for Halloween, but my fall porch decor can stay out through Thanksgiving.
I love sharing my favorite fall and Halloween decorating ideas with you! Don't skip Fall Living Room Decor inspiration for a few more of my favorite autumn ideas.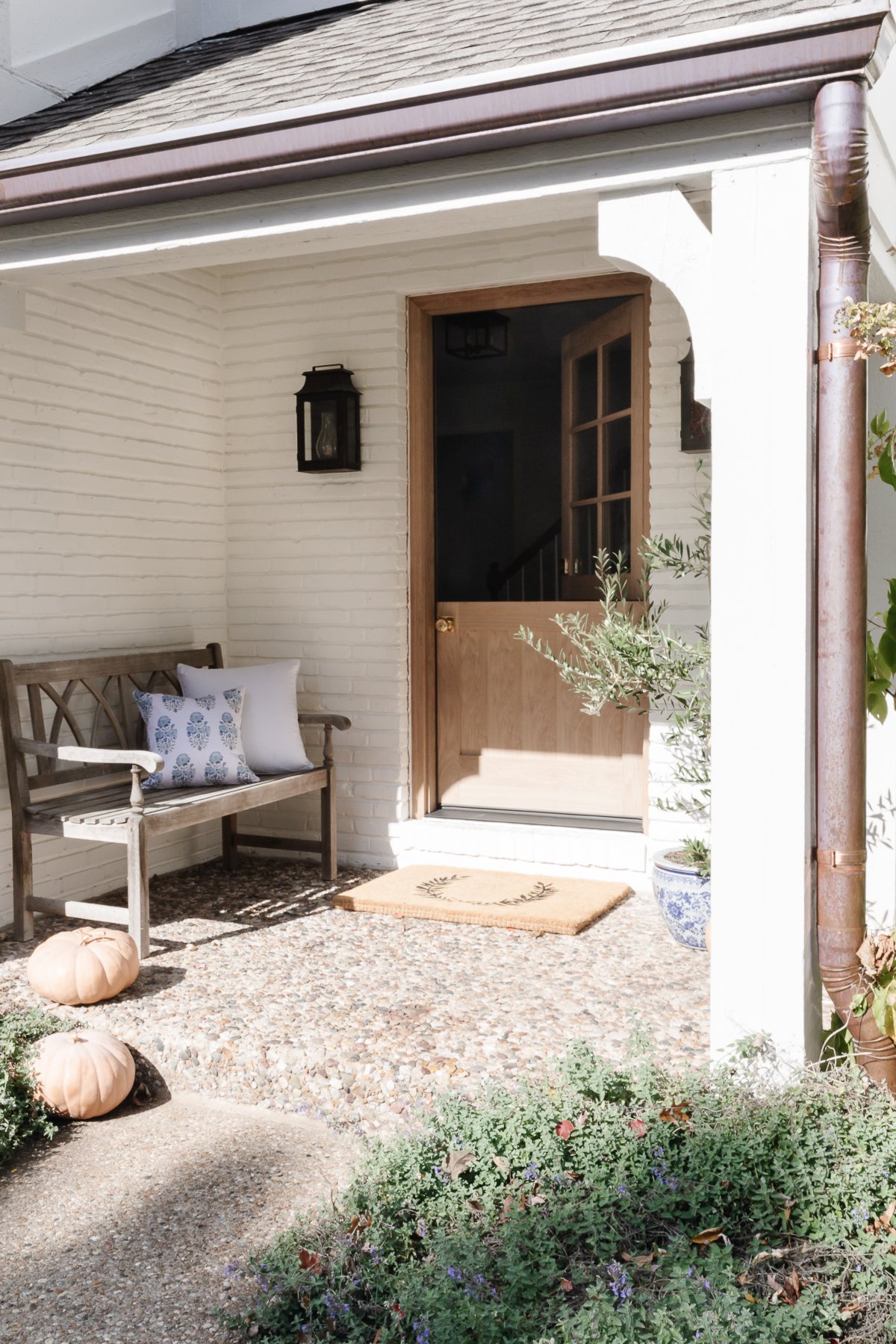 Fall Porch Decor Ideas
Whether you prefer a more traditional, simplistic or modern approach to decorating a front porch for fall, there's many ways to achieve a seasonal look.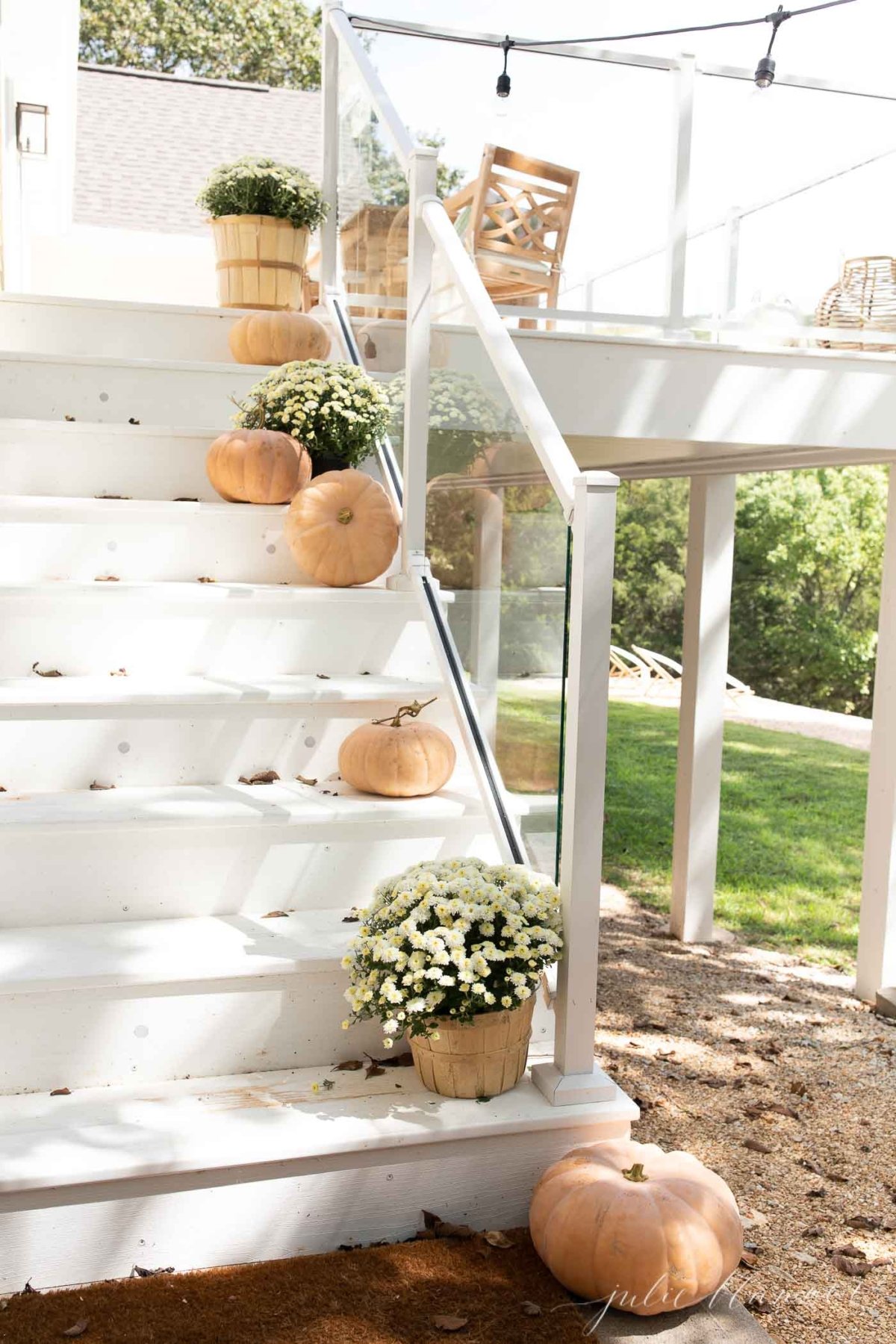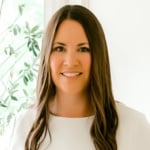 Tips
Traditional items like pumpkins, gourds, mums, wheat, and lanterns will always look classic.
Keep it simple with an heirloom pumpkin and big beautiful mum or stack larger pumpkins in your porch planters for more dramatic effect.
Instead of keeping mums in their original pots, get creative with your planter containers. Buckets, urn style planters, wicker baskets and apple pecks and bushel baskets are a perfect nod to the season.
10 Fall Porch Decorating Ideas
You'll be amazed at what a few additions can do to instantly up your curb appeal for fall. These are some popular ideas I've shared through the years.
Pumpkins and Gourds
Pumpkins and gourds come in array of colors – you can stick to a monochromatic palette utilizing various shades of the same color or mix it up using all pastels or all bright hues.
You can even personalize your pumpkins adding your address, name or monogram! Read about my favorite Pumpkin Decor and Faux Pumpkins here!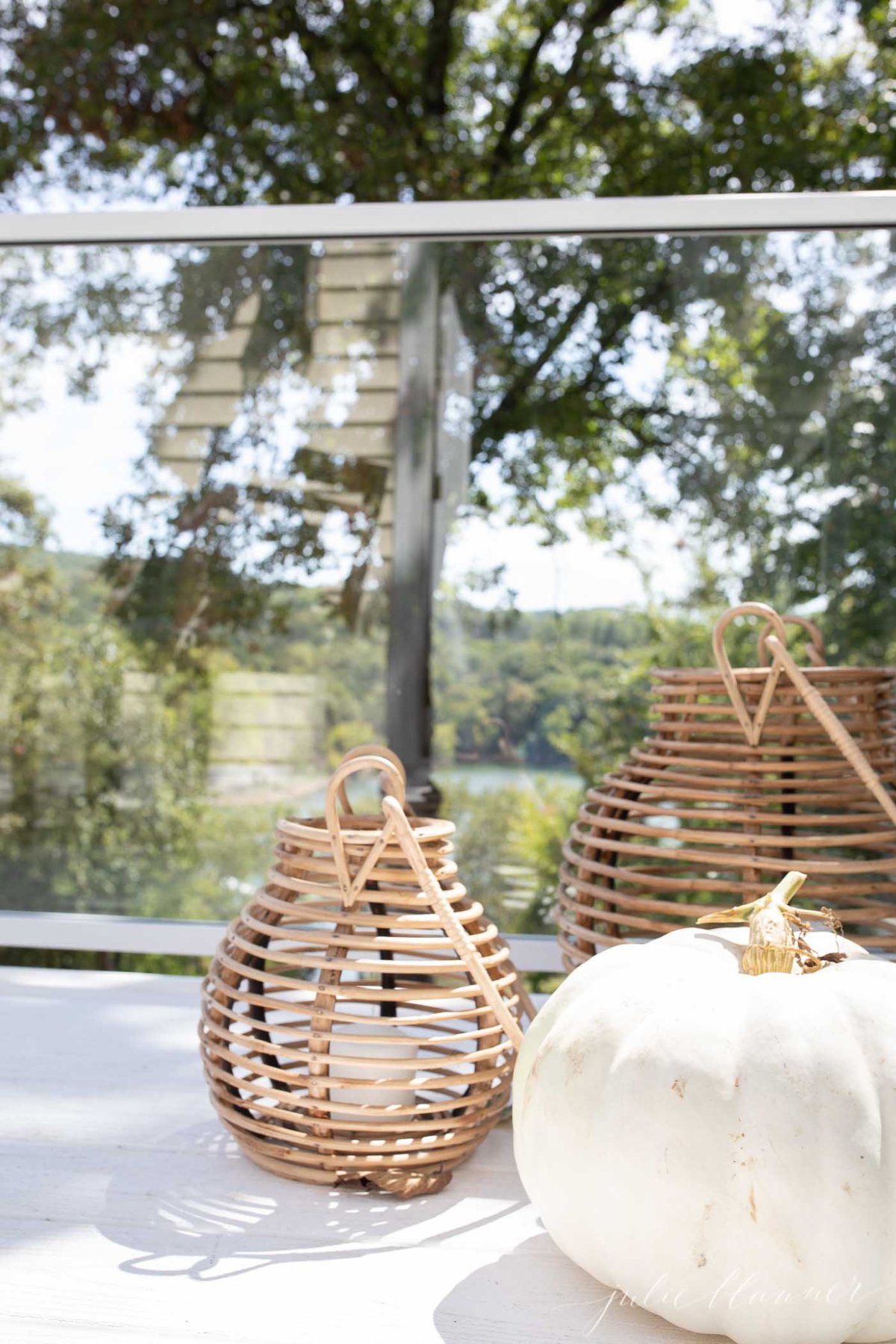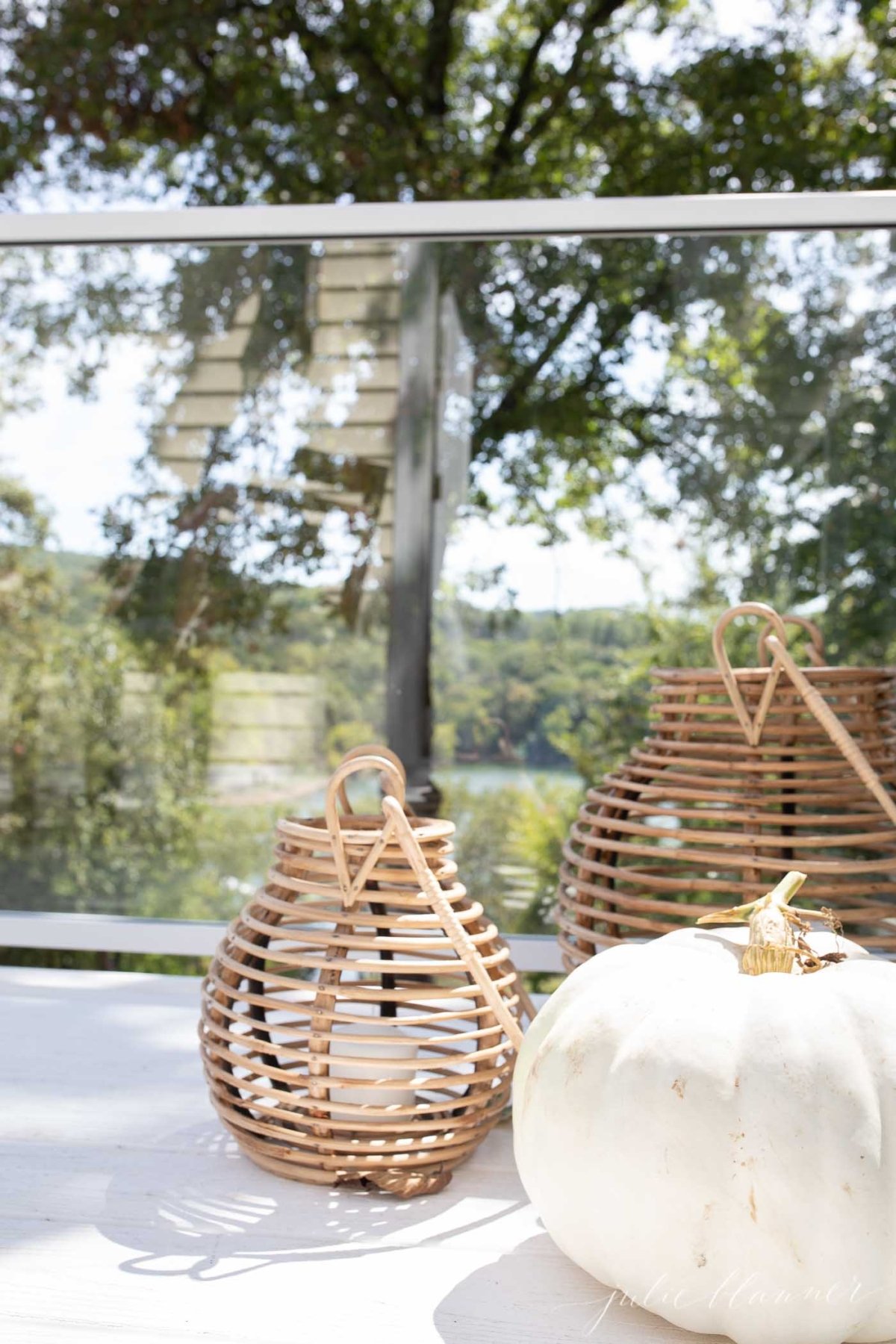 Mums and Beyond
Mums are quintessential fall porch decor, but you don't have to stop there!
While mums are a traditional element that I will always love for fall, there are so many gorgeous options. Check out kale, autumn grasses, branches, berries and more when you hit up your local nursery.
You also don't need to leave them in their original plastic pots. Upgrade with charming wooden bushel baskets.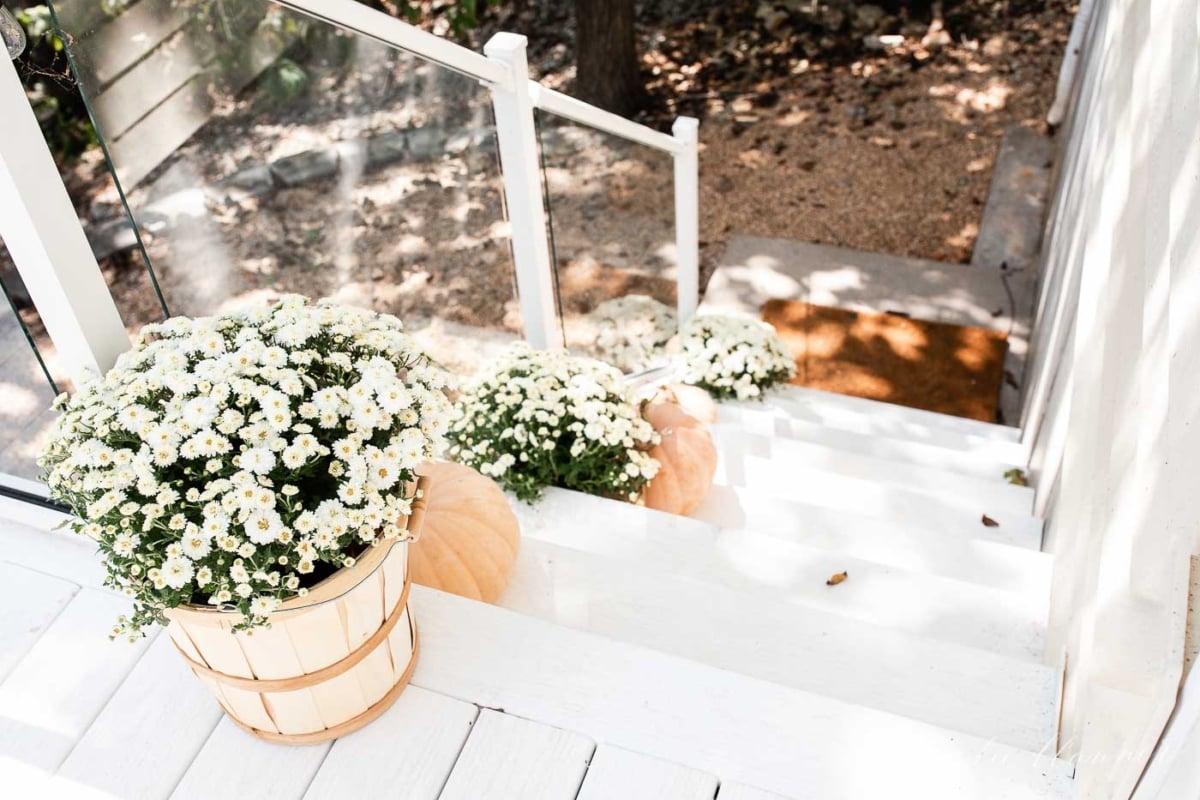 Reconsider Seasonal Color
A fall porch is a great way to embrace colors that you may not normally choose to decorate with. You can of course stick with a traditional palette of yellows, reds, and oranges, but you can also do it your own way!
However, I find that I always love sticking with the colors that I love inside our home – blues, greens, and even pinks, to create a more pastel version of a fall front porch. Even without those bold fall colors, we still have a cozy, warm seasonal touch to the front of our house for the season.
You can of course choose to keep your porch decor completely neutral if you prefer by using all white pumpkins and even white mums.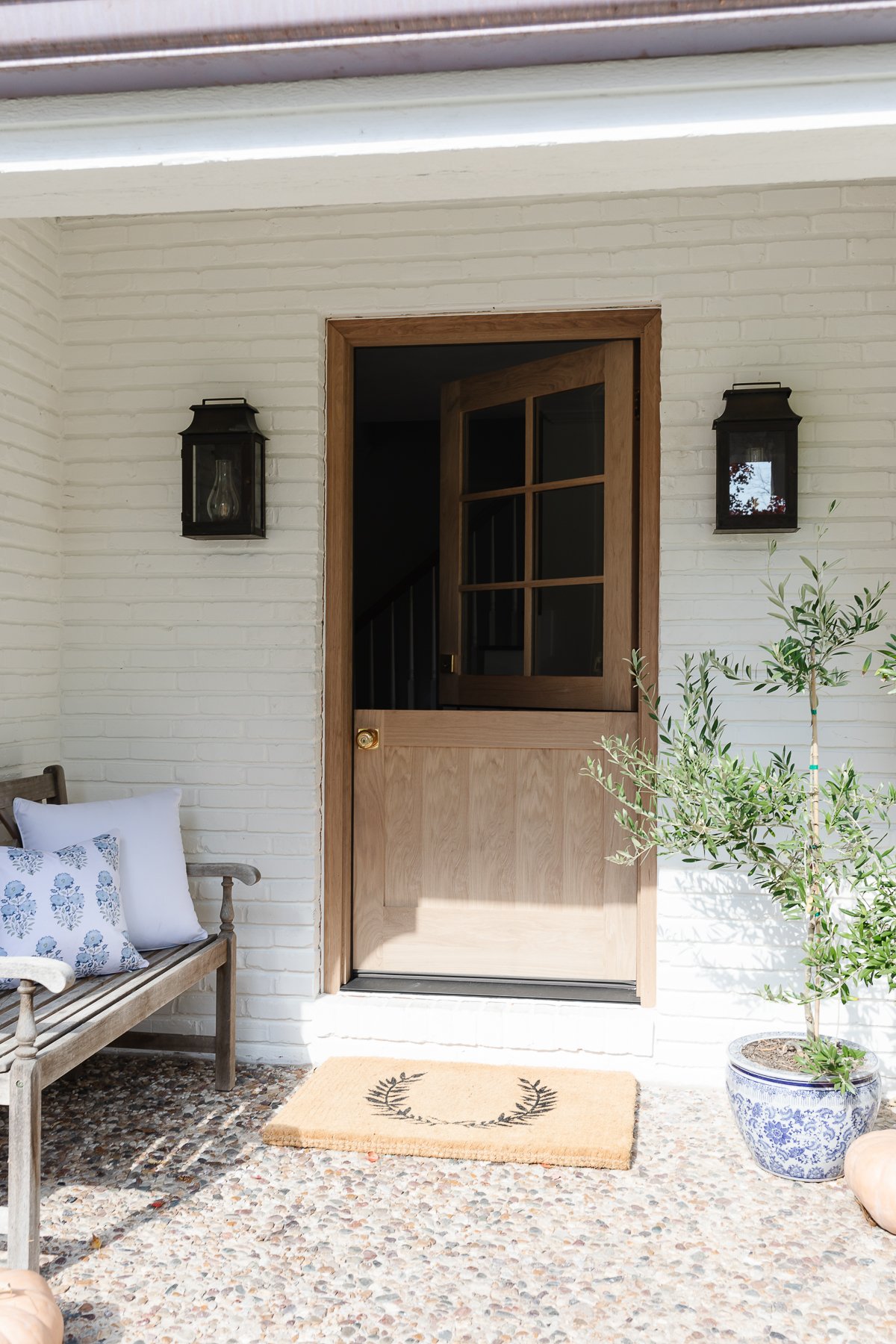 Add a Fall Wreath
Don't forget the front door! Wreaths always look pretty, whether they are real or faux.
Wreaths can be hung from the door using a wreath hanger or 3m command hooks. Just remember to wait for the hook to adhere for an hour or so before hanging a wreath on it, or it will fall right off!
This year I incorporated a Studio McGee at Target wreath…it's delicate in appearance, appropriately sized and has a hint of fall foliage.
If you want something different than a standard wreath, trying hanging a sheaf of wheat! I have made these very quickly and simply tied a ribbon around it to tie in with my other fall decorating colors.
Another idea for using wheat is a laurel wreath. This works better if you have a covered porch or overhang, and adds a beautiful natural touch to any front entry.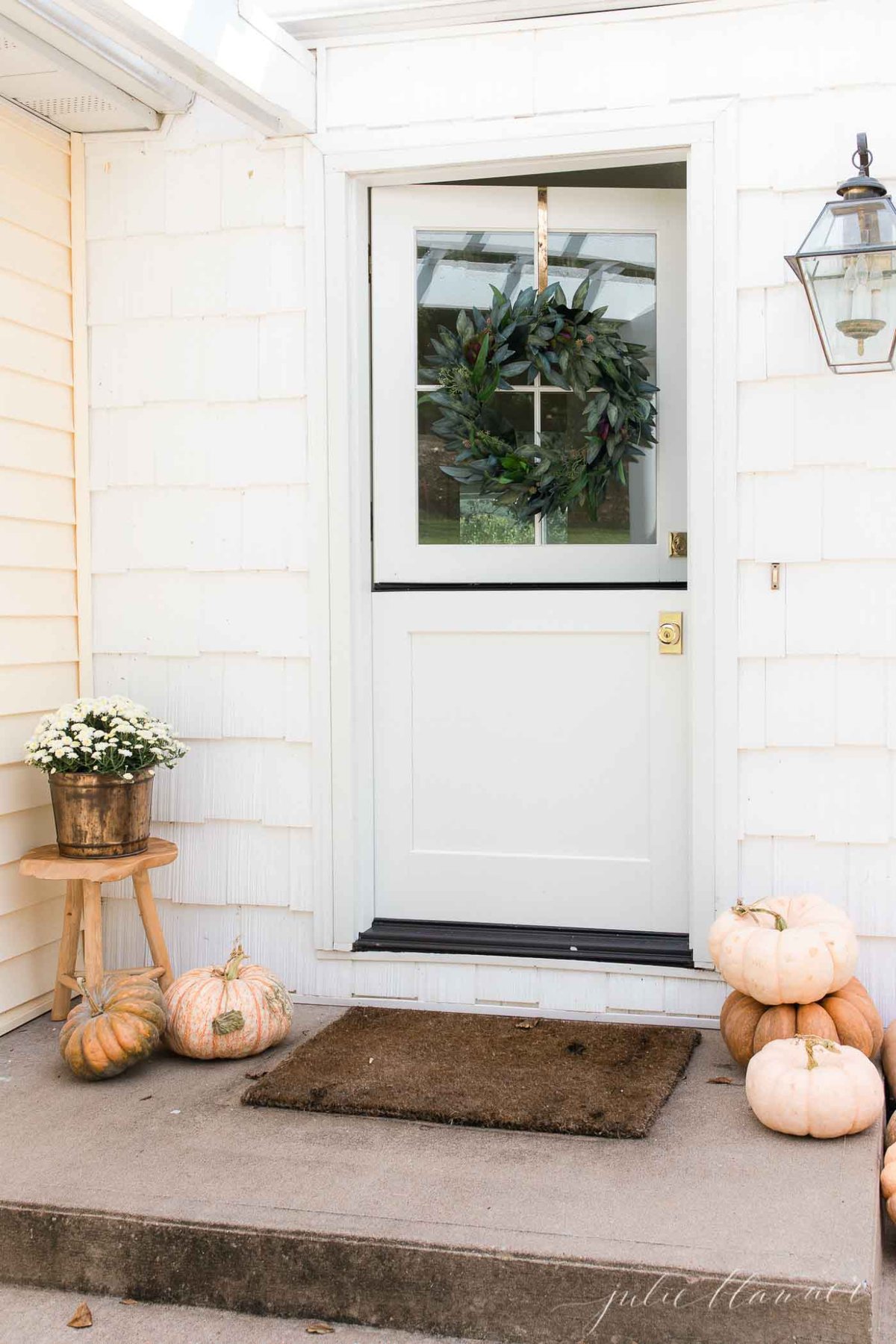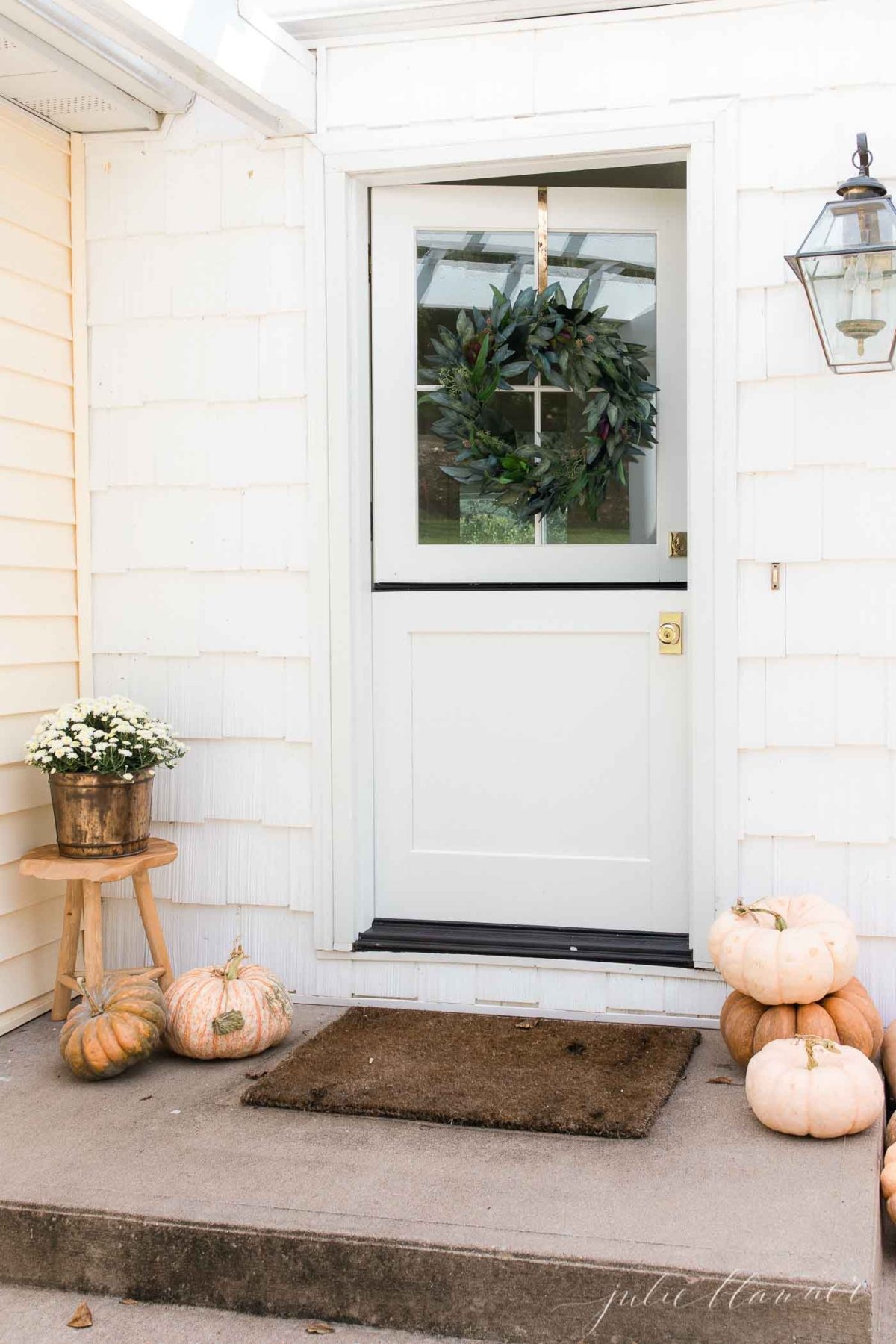 Add Cozy Pillows and Throws
As a minimalist, I tend to keep our fall porch decor somewhat utilitarian, because I love pretty pieces that also have a purpose. Pillows and throws offer comfort while watching the kids play and they make your fall porch feel cozy.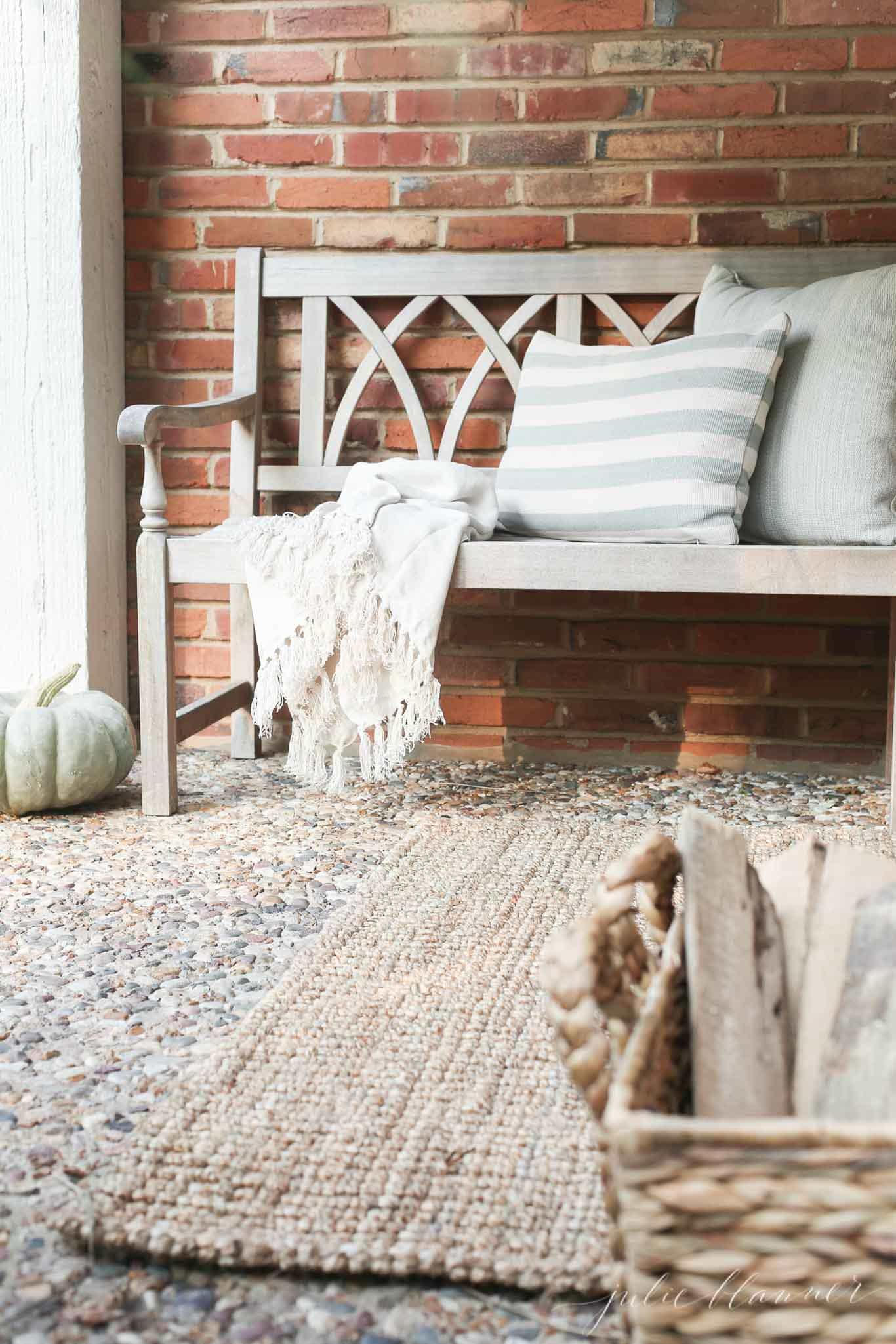 Twinkling Lights
Adding string lights on your porch is the ultimate welcoming addition. They not only glow at night, but they add a festive look that shows you care about the ambiance of your home!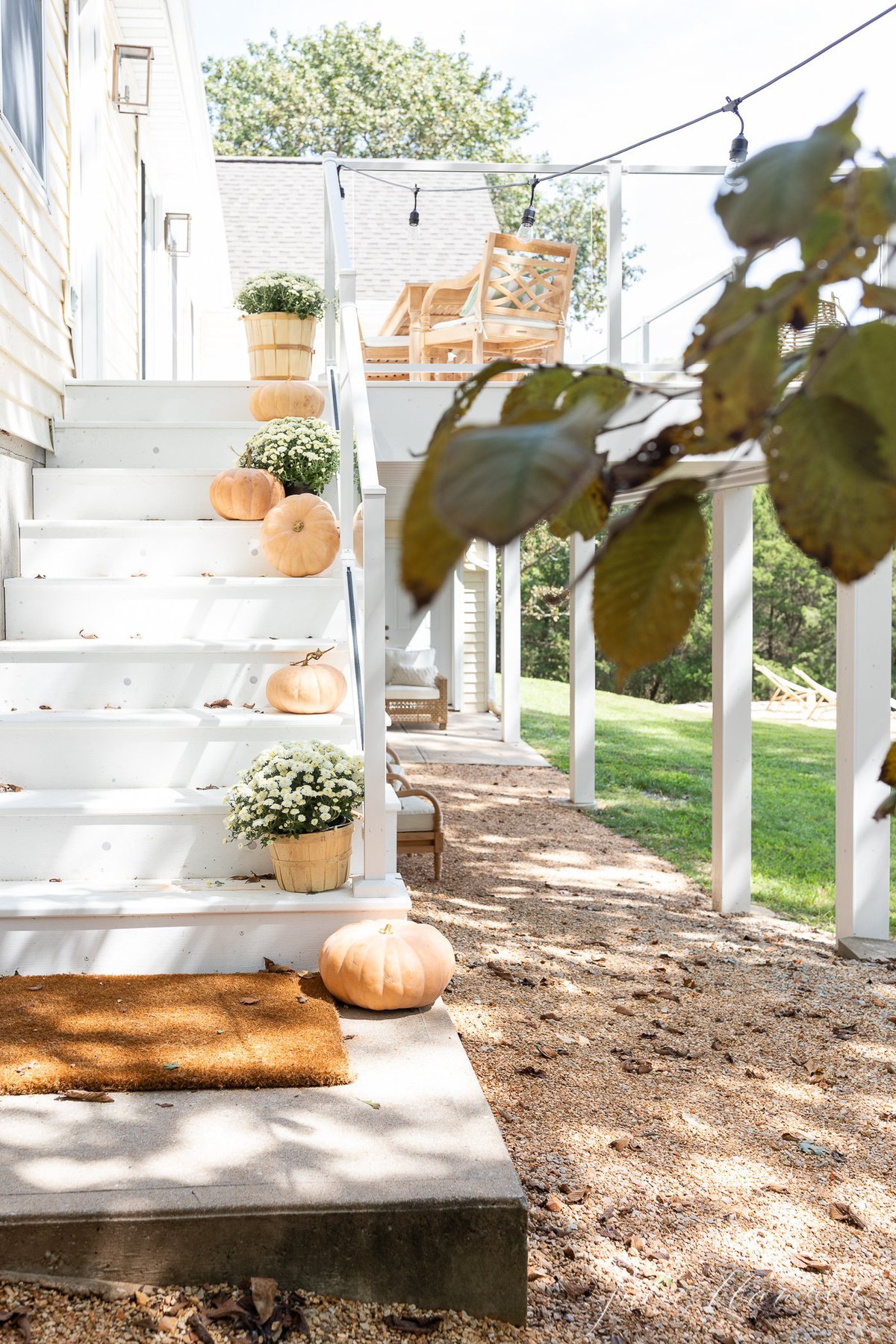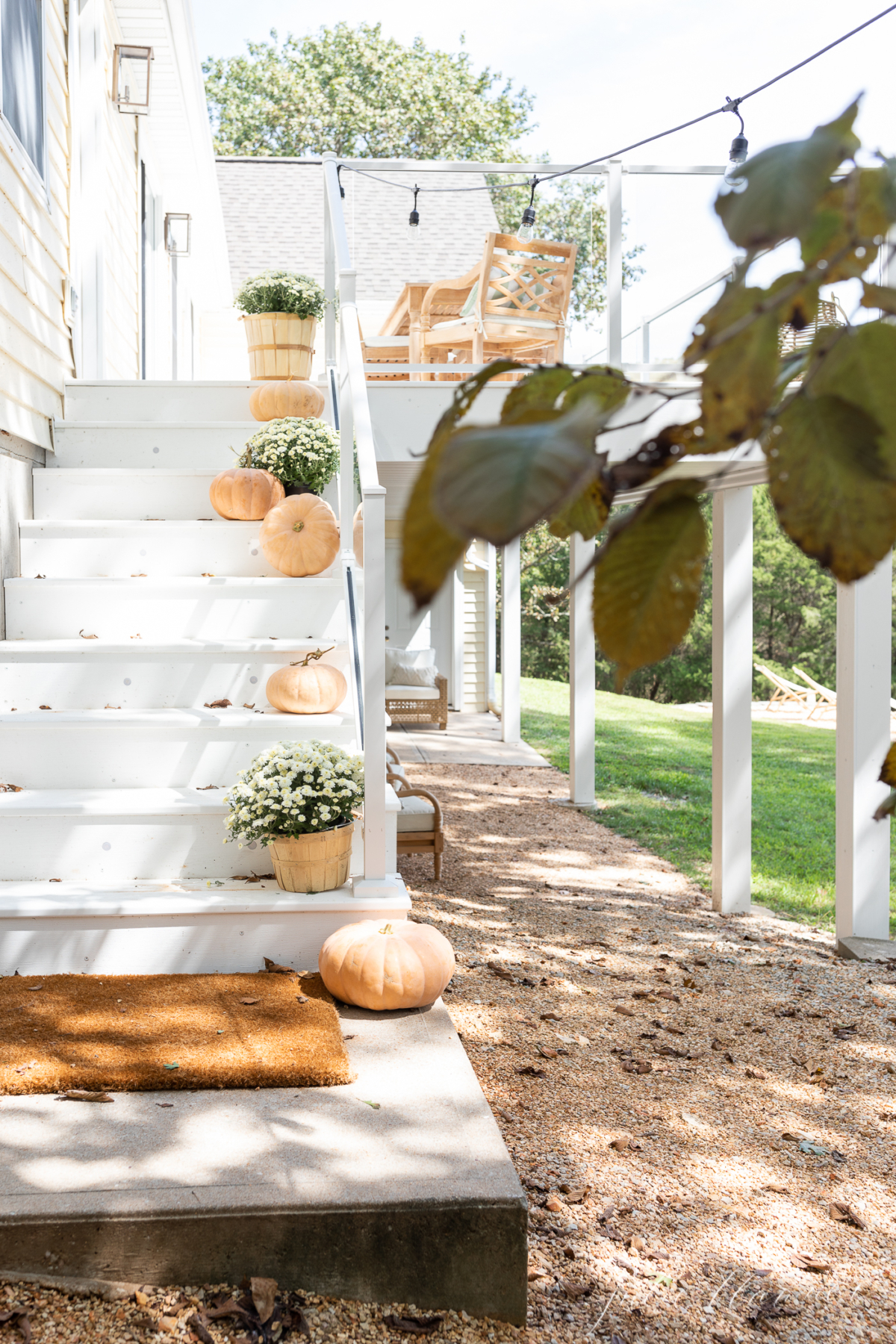 Baskets or Bundles of Wood
A pretty basket with handles holds a bundle of firewood for when those crisp cool days arrive. This is one of my favorite utilitarian fall decorating ideas – it's so easy to add charm with something you'll later throw in the Solo stove!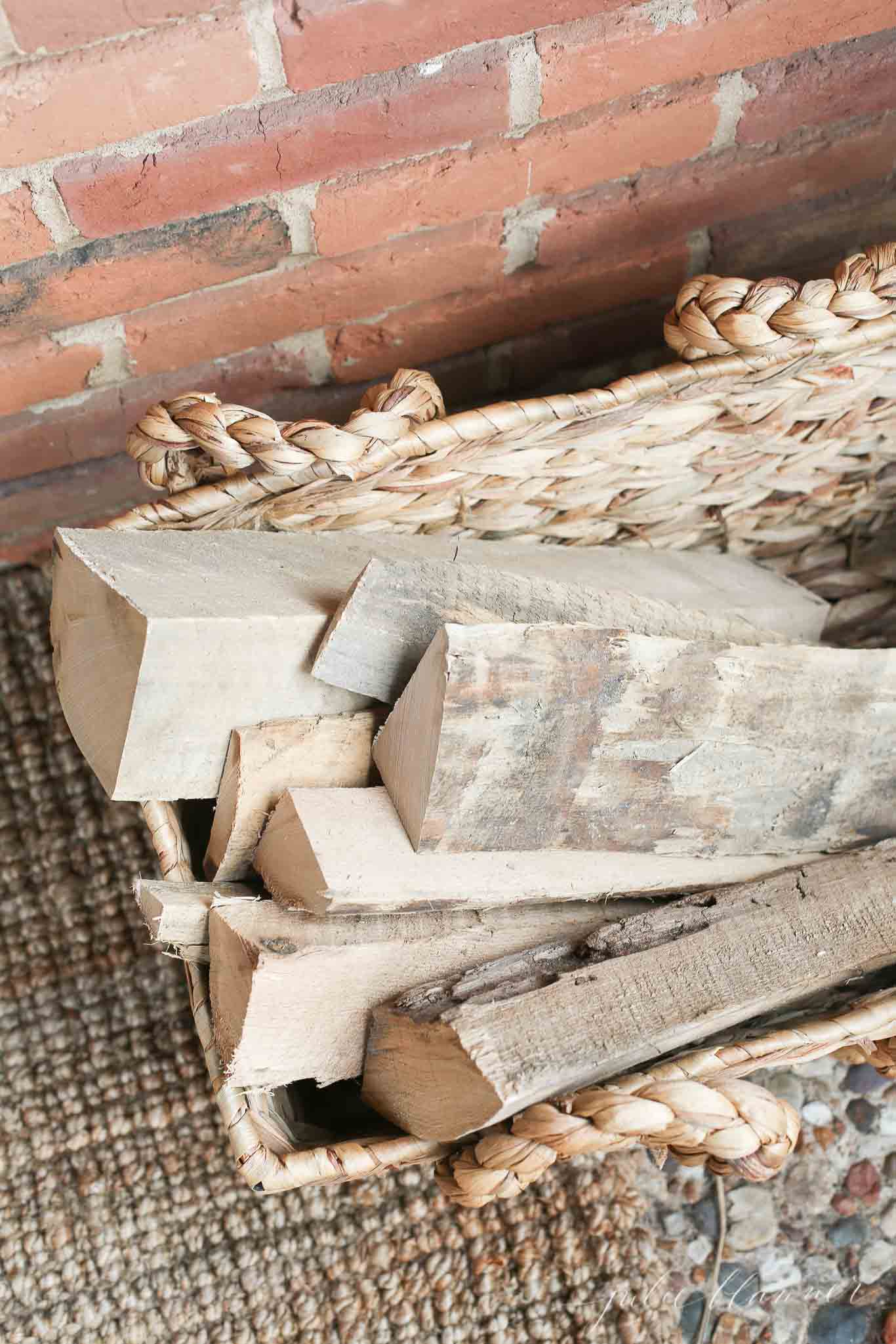 Layer with Rugs
Embracing natural colors and tones both indoors and outdoors is an easy way to always have a coordinating color scheme during the fall.
You can add a single rug or layer different rugs to add color, texture, pattern and even text! (It's fall y'all!)
If you want to coordinate with your mums, or give a glimpse of the color scheme inside your house, consider picking an outdoor rug with those colors in it. Door mats come in a variety of colors and textures so you will certainly find one that matches your home's decor personality.
Elevate Items
One of my favorite tricks for front porch decor at any time of the year is to elevate a few items. This not only creates interest, it helps you feature one or two special items and give you more of a focal point from the street.
For example, you can add elements to a bench, a small wooden stool, or even your garden planters. Height is so important!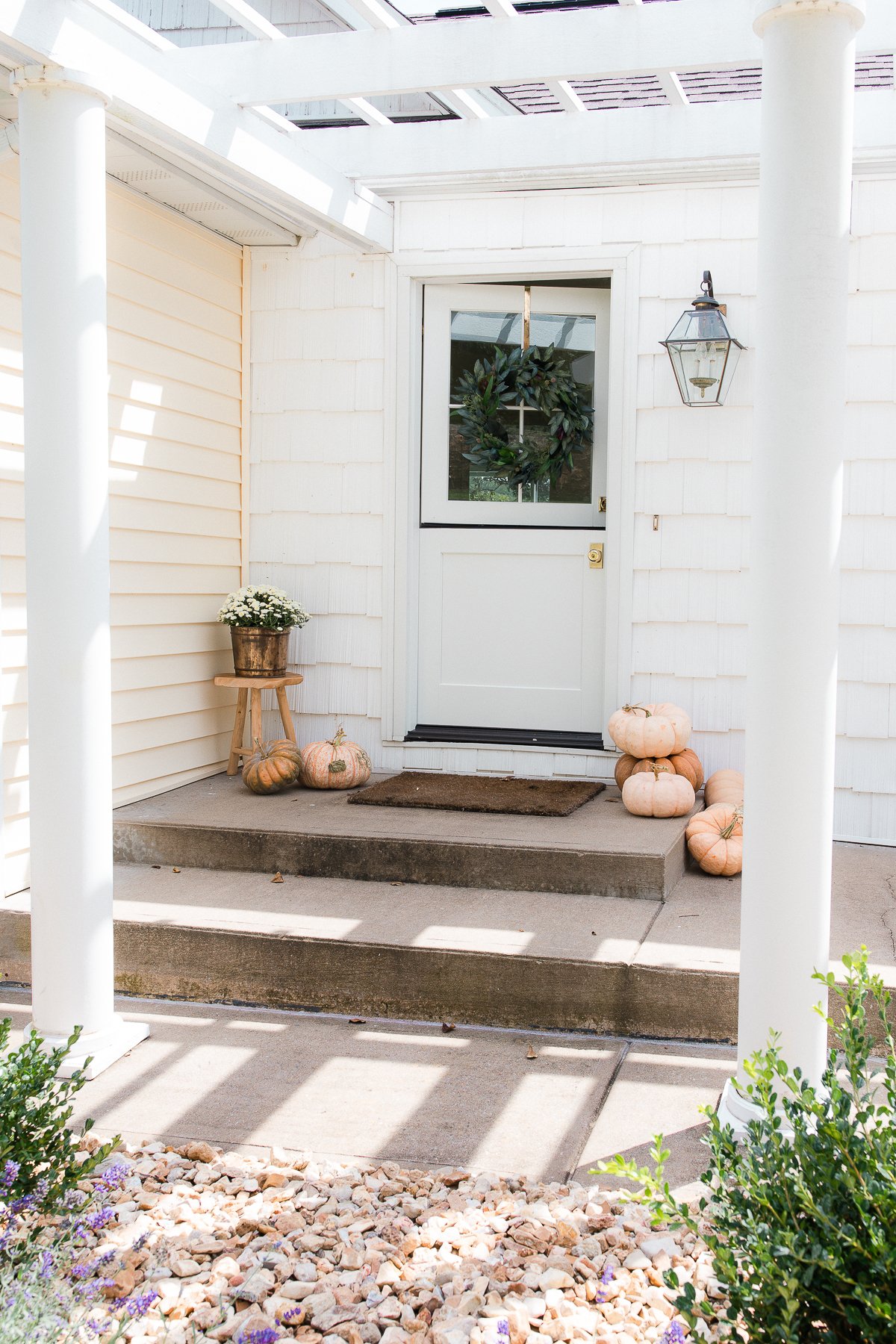 Move Off the Porch
Whether you have a front porch or just a few front steps, don't be afraid to move off the porch and use some of the surrounding area for pumpkins, mums and more.
You can even create a little walkway of fall decor that welcomes guests up into your home!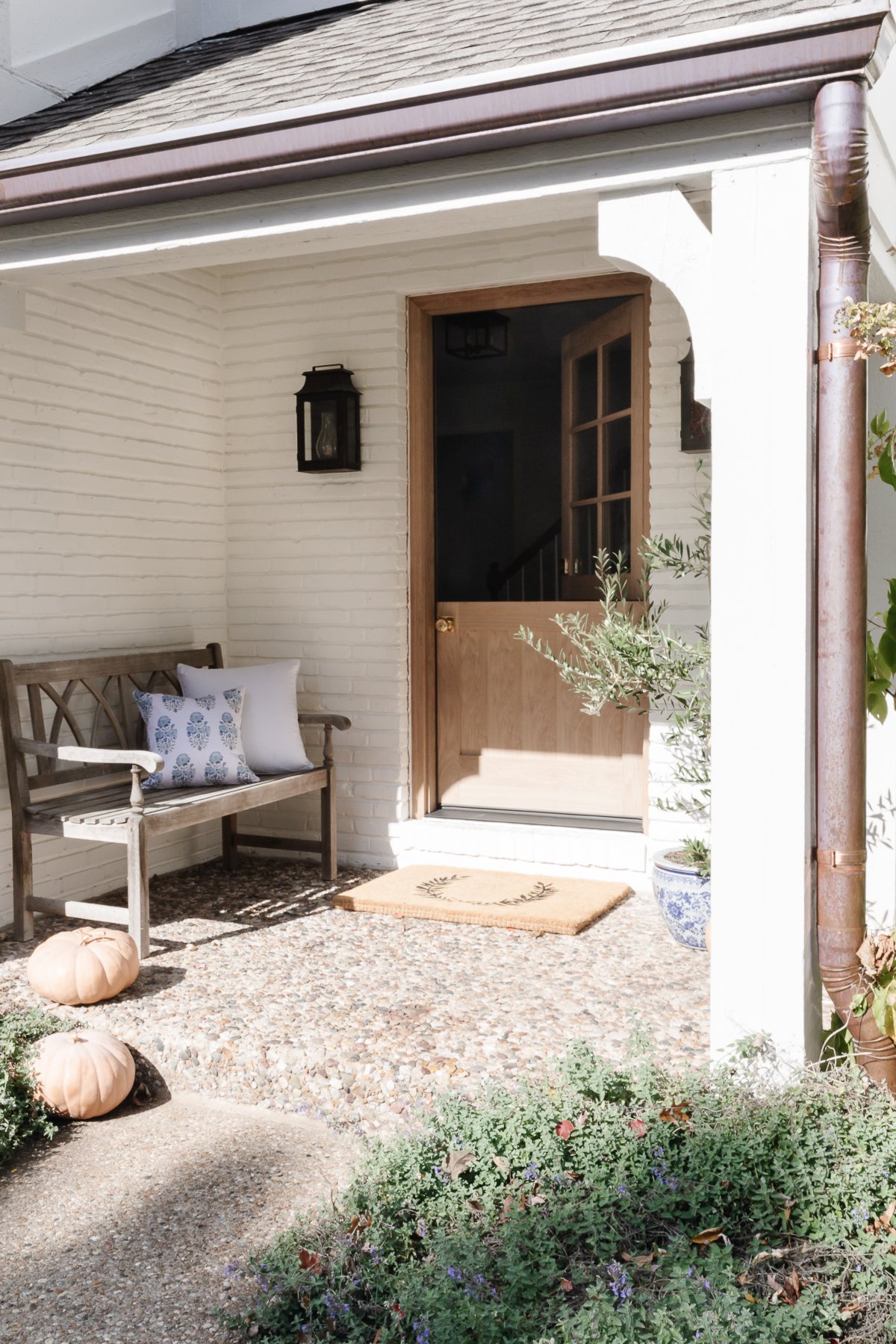 Sources